In this post you will find over 25 Recipes to Make On St. Patrick's Day! Everything from breads to corned beef and even a few boozy drinks! There's even recipes on what you can make with leftovers. If you're lucky enough.
If you know me, you know I love St. Patrick's Day. Spring is in the air along with the smell of corned beef and cabbage. So I decided to gather all my St. Patrick's Day recipes and organized them into one deliciously helpful post.
Here are over 25 recipes to make on St. Patrick's Day!
Breakfast Recipes: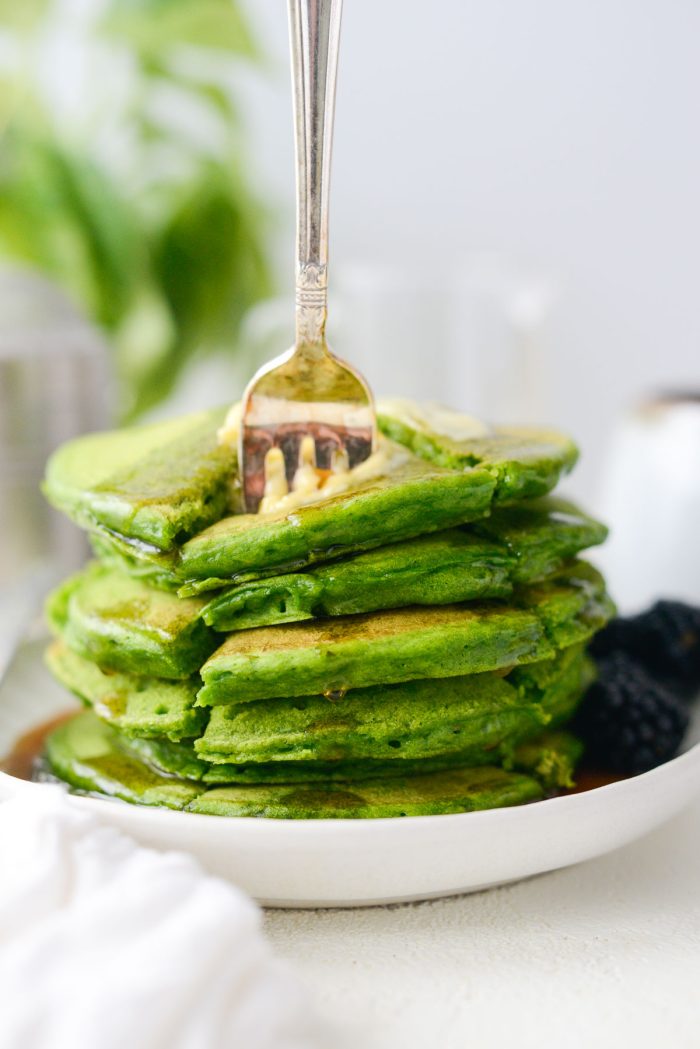 Green Pancakes – Incredibly delicious and colored naturally! Pureed baby spinach is mixed into the batter yielding bright and naturally green pancakes! Serve with softened salted butter and pure maple syrup. Yields about 10 pancakes and will serve 5 (2 pancakes each).
Bread Recipes: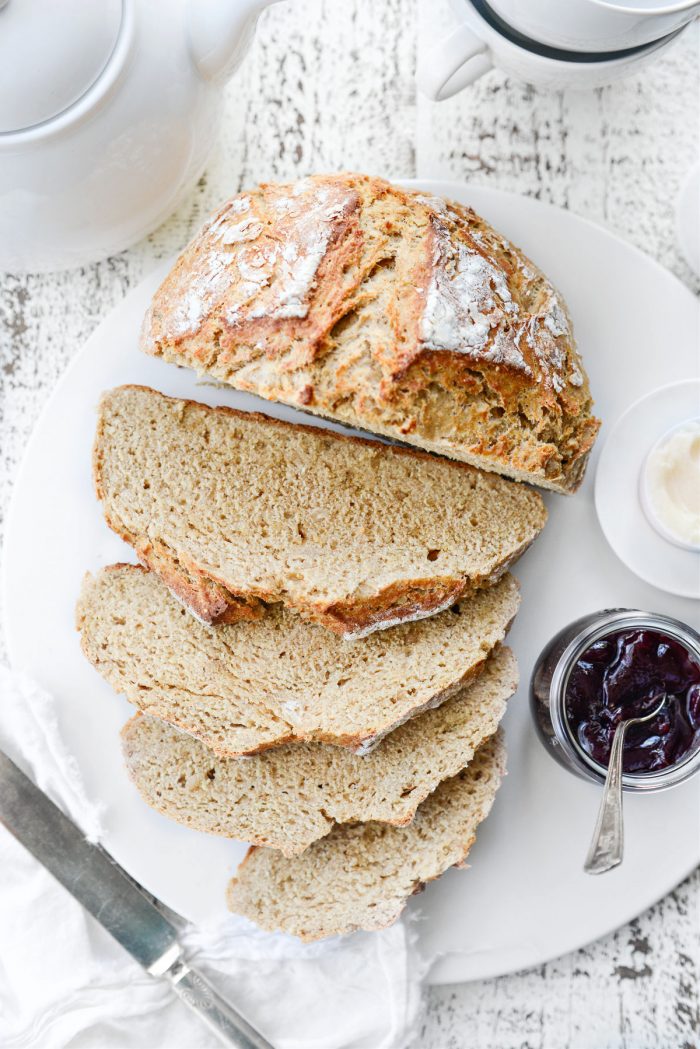 Irish Soda Bread – A quick bread consisting of traditional ingredients like flour, baking soda, salt, butter and buttermilk. The flavor is mild with texture similar to the inside of a biscuit. Delicious served warm, spread with salted butter and jam or toasted and served with eggs and corned beef hash. One loaf yields 8 to 10 slices.
No Knead Rye Bread – Easy and delicious. Simply combine the ingredients the day before and let time do its magic. This bread is baked in a hot dutch oven so it develops the most delicious crust. Recipe yields 1 loaf or about 12 slices.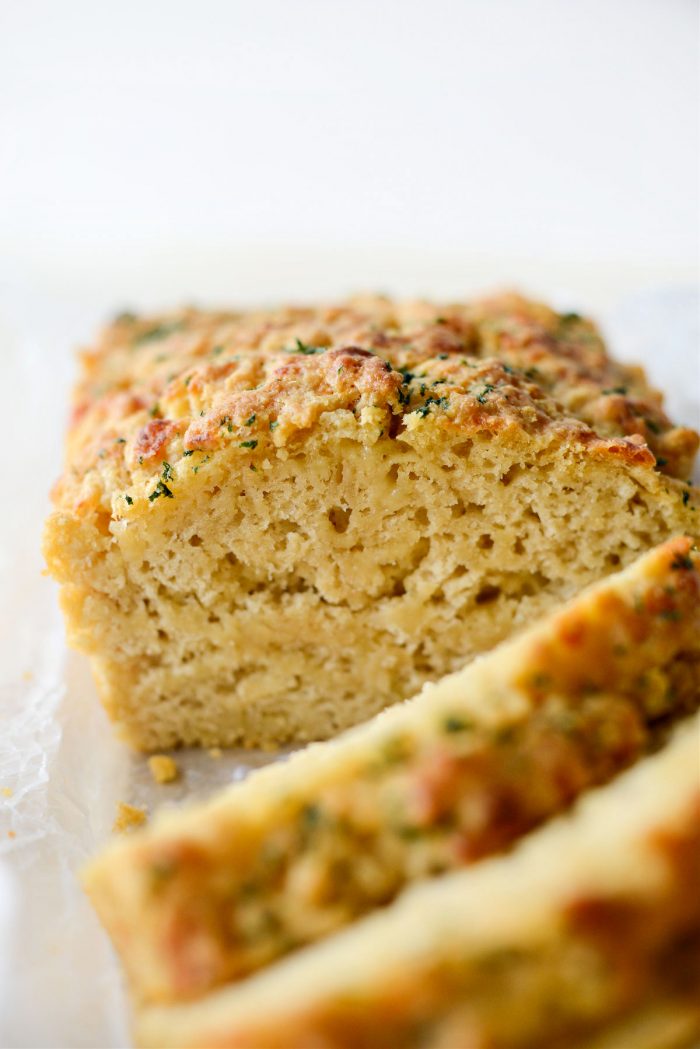 Irish Beer and Cheddar Bread – This Irish Beer and Cheddar Bread is incredibly moist and flavorful. Irish cheddar, butter and beer are all baked into a delicious and EASY quick bread. The beer and cheese flavor are subtle and the texture of this bread is similar to a drop biscuit. Yields 8 slices.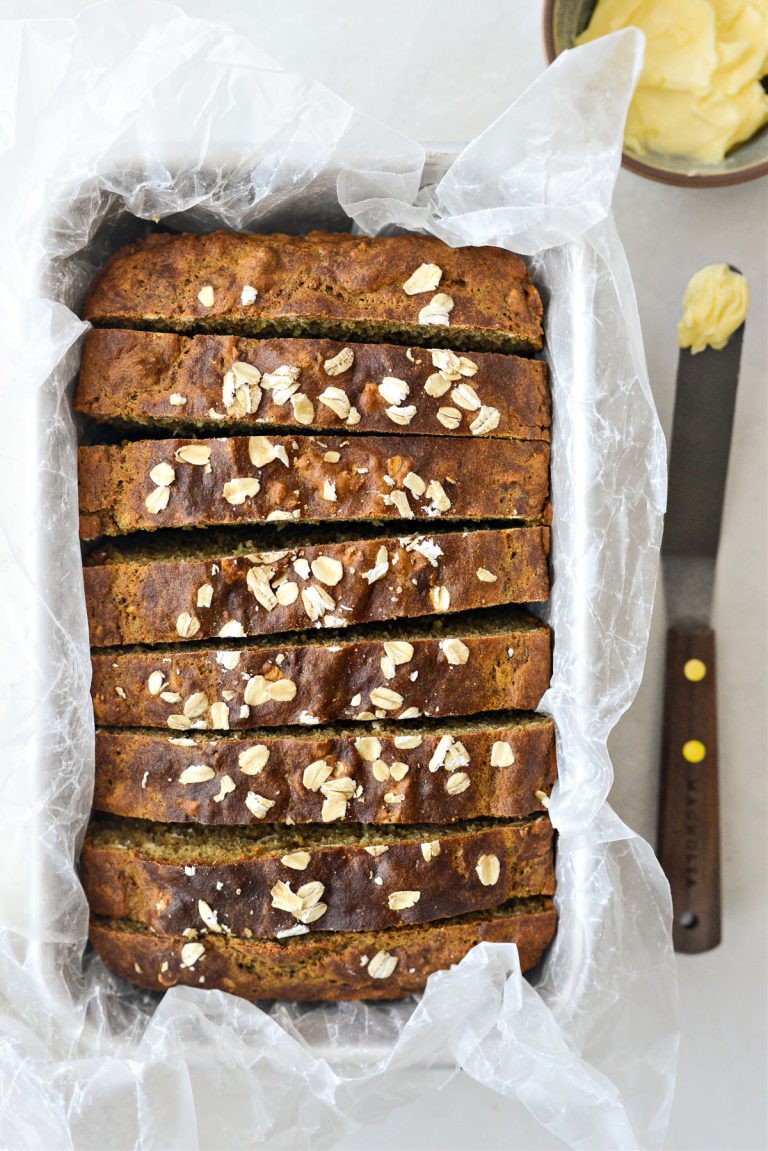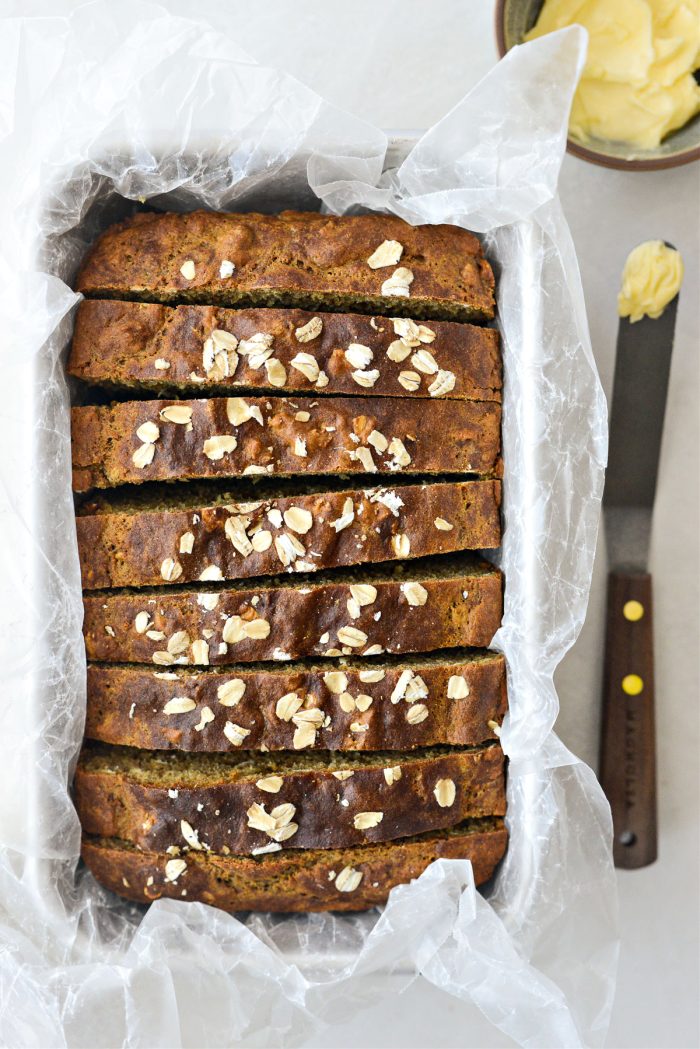 Irish Brown Bread Recipe – A traditional soda bread recipe made with whole wheat flour, buttermilk and baking soda. A simple, wholesome and delicious bread you can enjoy any time of day. Yields 1 loaf or abut 10 thick slices.
Soups and Stews: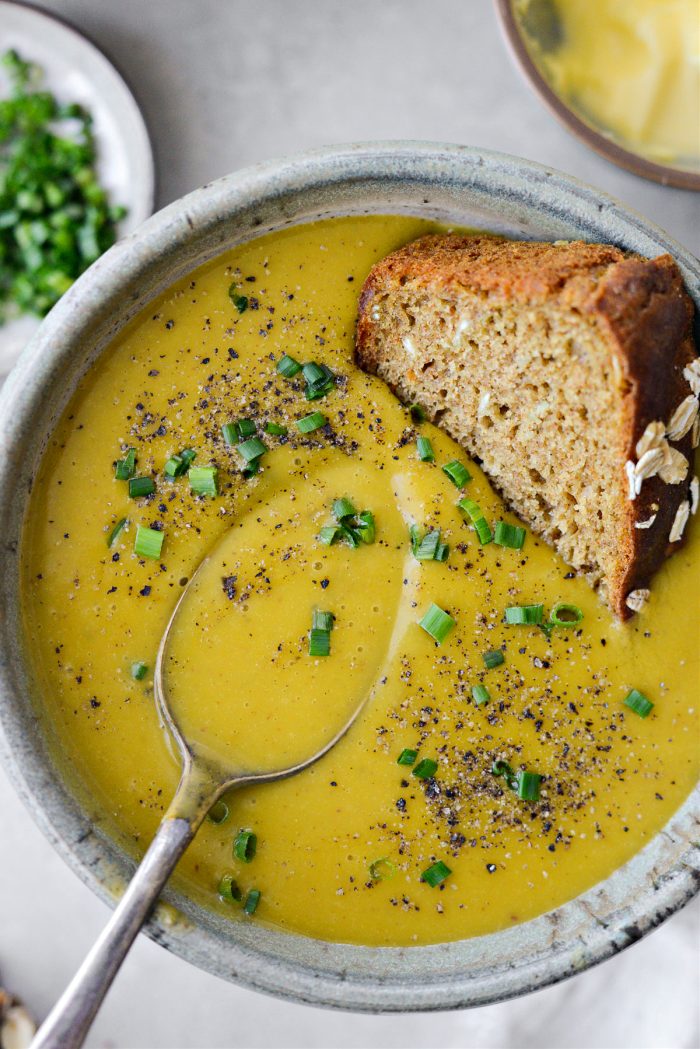 Irish Vegetable Soup – A simple and rustic soup consisting of potatoes, carrots, onions, leeks and broccoli cooked in broth and pureed until smooth. Serve topped with lots of freshly ground black pepper and snipped chives and alongside sliced Irish brown bread. Yields 15 cups or about 10 (1-1/2 cup) servings.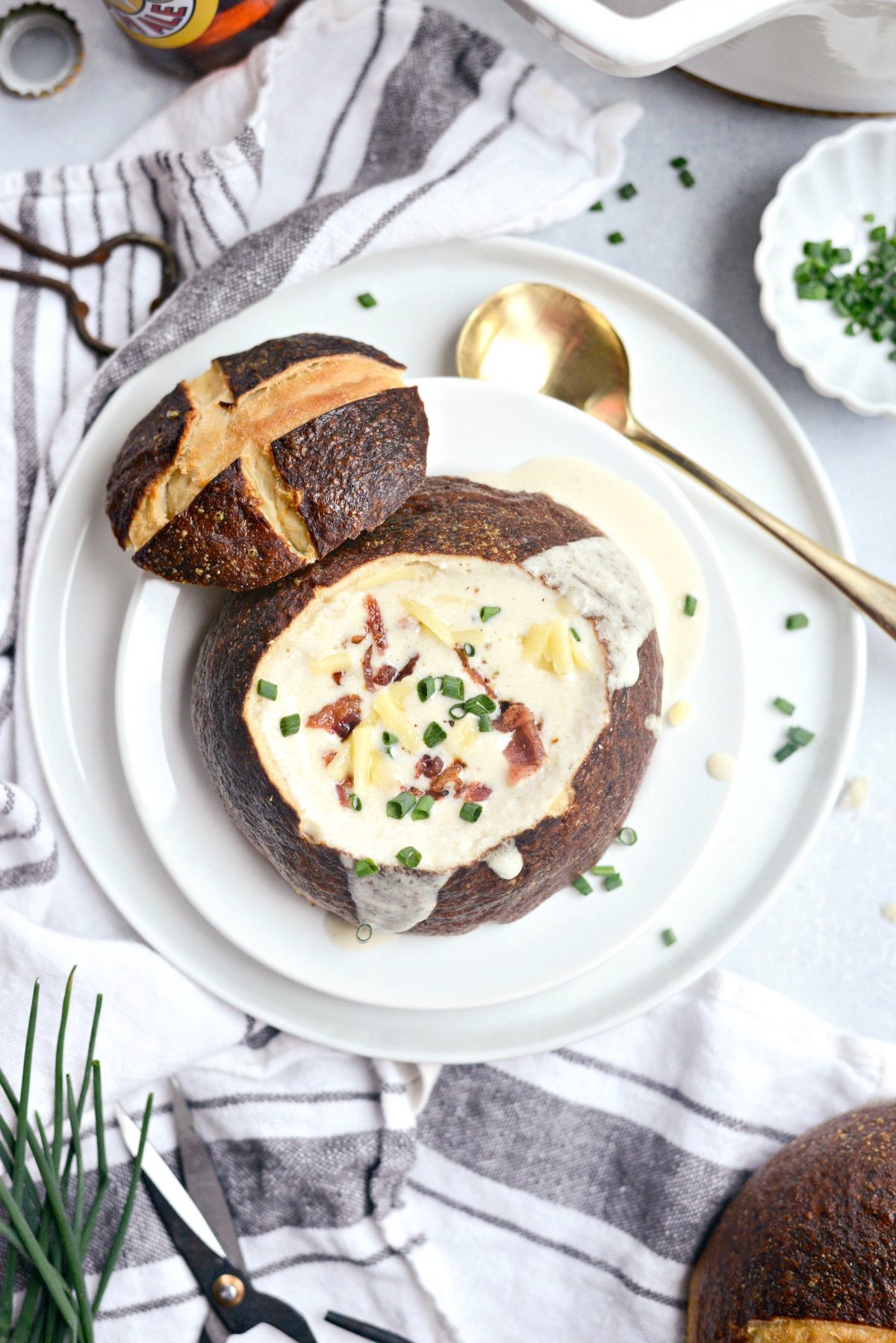 Irish Cheddar Beer Soup – Vegetables are sautéed in bacon fat and cooked in beer, broth and half & half and then combined with creamy Irish cheddar cheese. Homemade pretzel bread bowl, optional. Topped with chopped bacon, chives and more cheese. Serves 8 in around an hour.
Irish Stout Beef Stew – A hearty beef stew chocked-full of beef, beer and root vegetables. Serve with a good, seedy and crusty buttered bread.
Vegetable Beef and Barley Soup – A hearty, soul-warming soup consisting of melt-in-your-mouth beef short rib, tender chewy barley and loaded with turnips, carrots and mushrooms. Yields roughly 12 cups and will serve 8 (1-1/2 cup) servings.
Snacks and Appetizers:
Irish Cheddar Bacon Jalapeño Potato Skins – Crispy and cheesy and oh-so-bacon-y. Potato skins filled with Irish cheddar, crispy chopped bacon, diced jalapeño and baked until the cheese melts, bacon crisps up more and the jalapeños soften. Yields 20 potato skins.
Guinness Dubliner Dip – A cheesy and addictive warm appetizer. Caramelized onions are mixed with Dubliner cheese, softened cream cheese and Guinness beer, baked in the oven until golden and bubbly. I like to serve this Guinness Dubliner Dip with toasted slices of rye bread.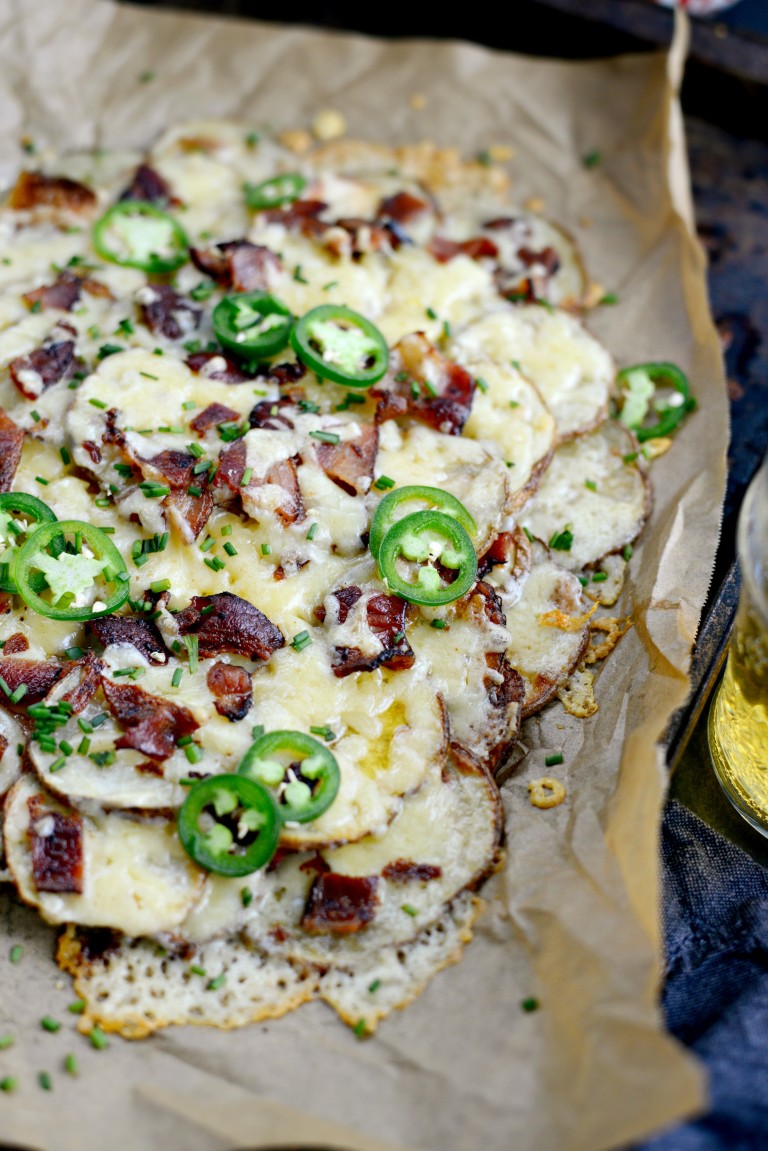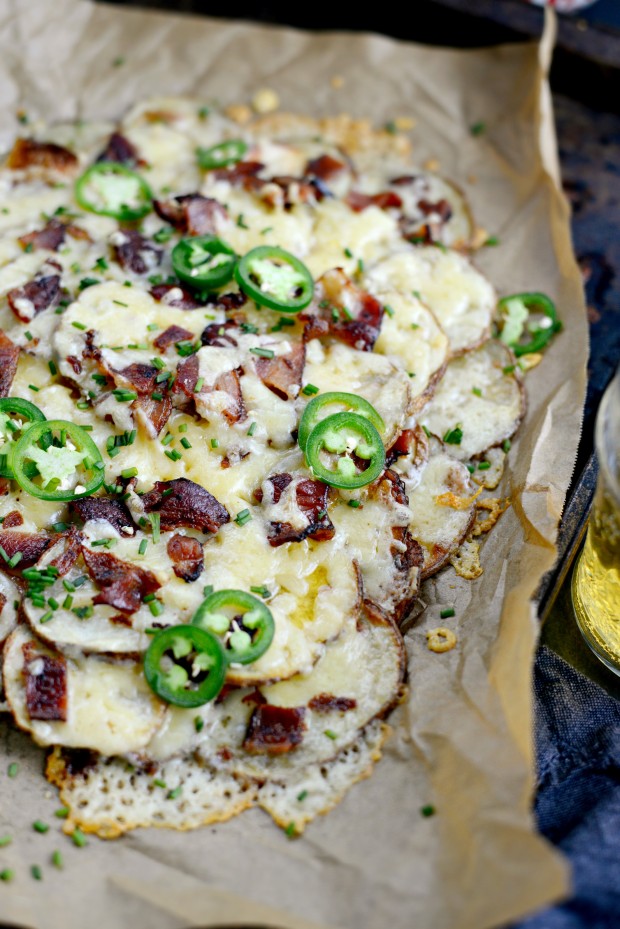 Irish Nachos – A fun "Irish" twist by using slab bacon, Irish cheese and fresh potatoes. Baked until crispy and cheesy! Serve with a good Irish ale.
Sides:
Colcannon – An Irish potato dish of mashed potatoes and kale (or cabbage). In my recipe, I mix in roasted leeks and garlic, sautéed kale and bacon for the ultimate St. Patrick's Day side. Serves 6 to 8.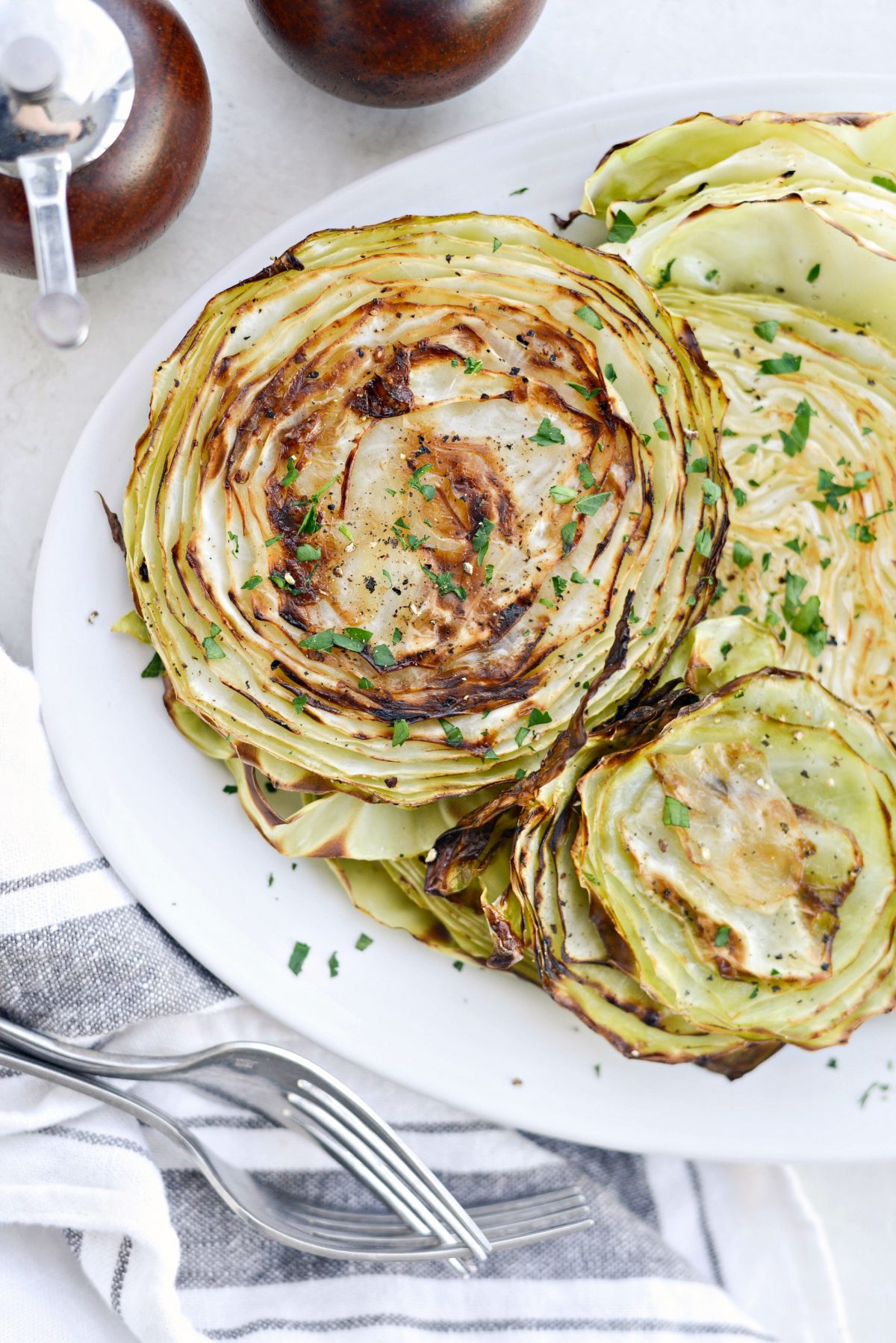 Roasted Cabbage Steaks – An excellent meatless main or side dish to steak, chicken or your St. Patrick's Day corned beef. Seasoned thick slices of green cabbage are roasted until golden brown and caramelized. Serves 4 to 6 in under 30 minutes.
Mains:
Slow Cooker Corned Beef and Cabbage – Corned beef brisket and vegetables cook low and slow in beer with onions and garlic for a simple and easy St. Patrick's Day meal.
Guinness Beef Pot Pie – Full of tender beef and vegetables in a thick, rich and flavorful stout gravy and topped with an Irish cheddar pie crust. This delicious St. Patrick's Day pot pie will serve 8 generously.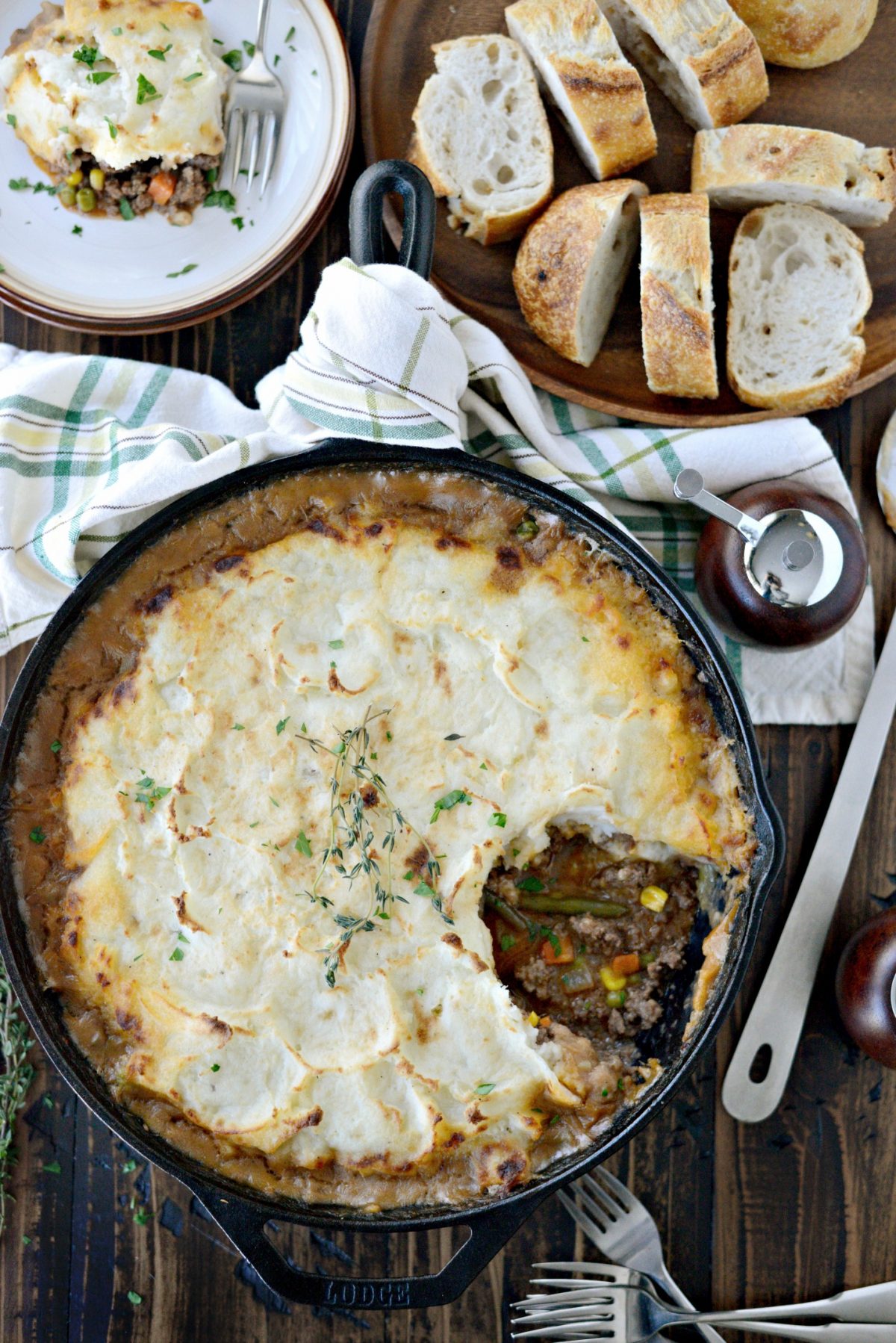 Skillet Shepherd's Pie – This skillet meals comes together easily and is one comforting meal that the whole family will love.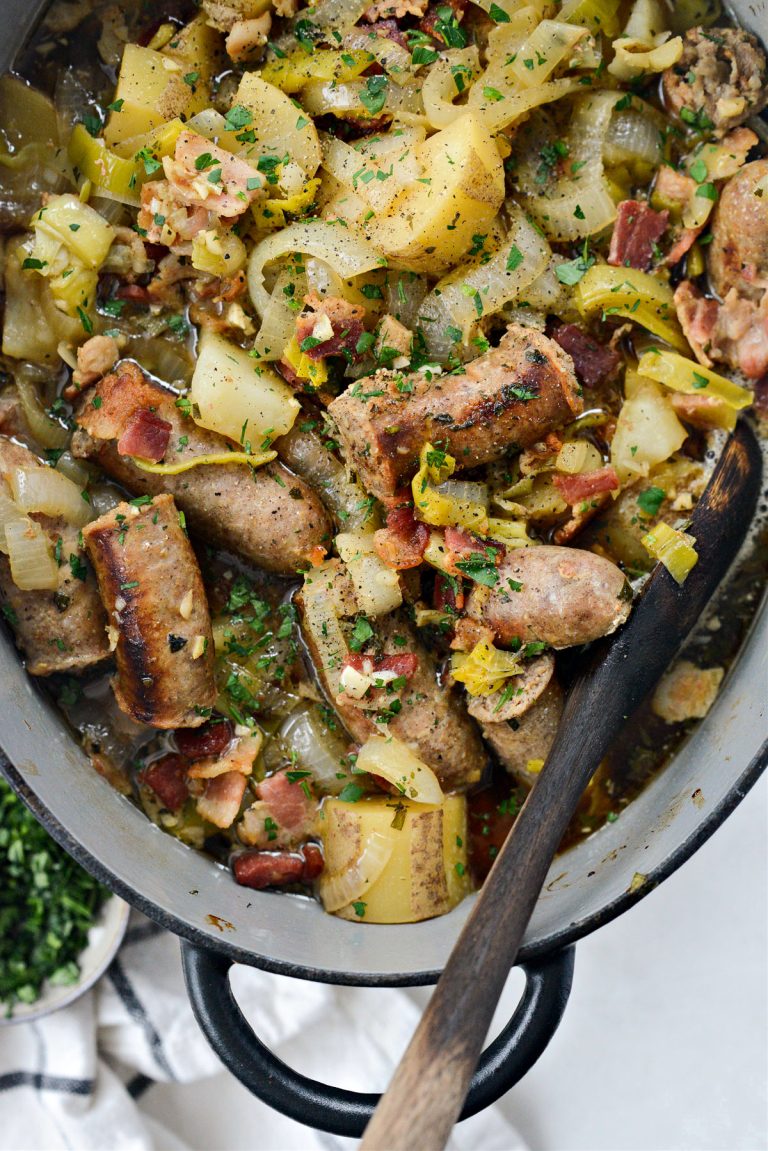 Dublin Coddle – An Irish, one-pot feast consisting of tender potatoes, pork sausage and onions with a light flavorful broth. Serve as is or with roasted Brussels sprouts or cabbage with a loaf of crusty bread. Serves 6 to 8.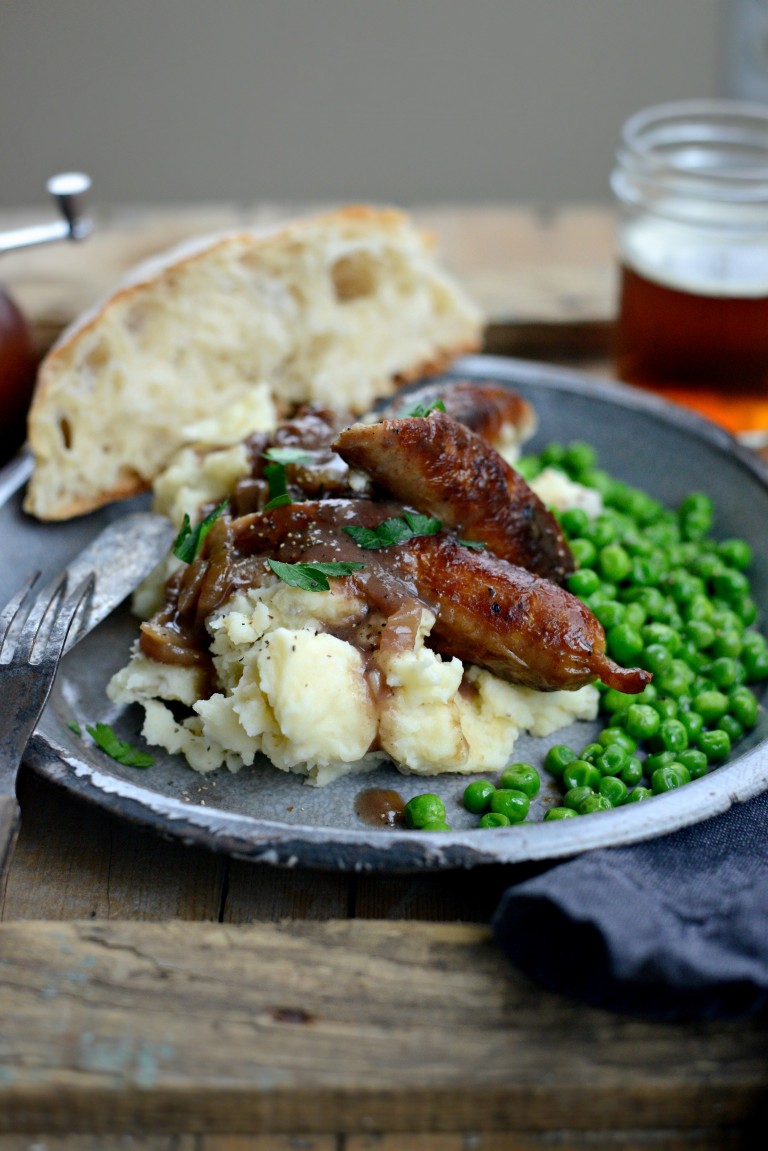 Irish Bangers and Mash – Served topped with a caramelized onion gravy is soul warming comfort food at its best. Serve with crusty bread and peas.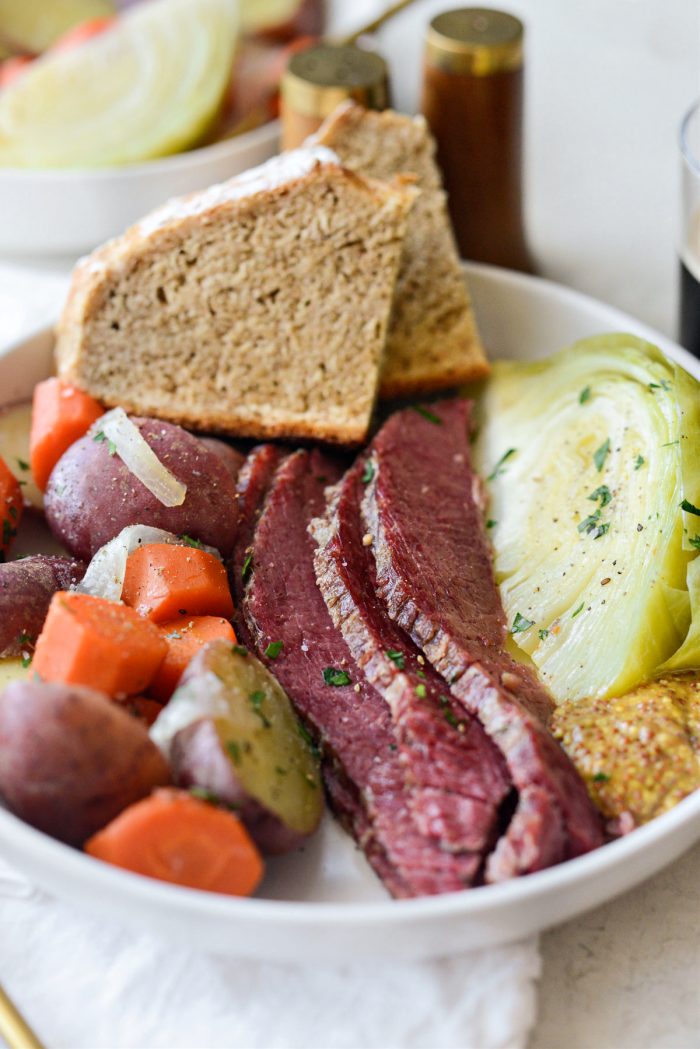 Corned Beef and Cabbage – A classic dinner served on St. Patrick's Day in the United States. Here I have a step-by-step post on how best to prepare corned beef brisket with boiled vegetables. This recipe is foolproof and delicious!
Desserts:
Irish Whiskey Cake – A simple, vanilla and sour cream bundt cake brushed with an Irish whiskey glaze. Slice, drizzle with extra glaze and top with whipped cream or a scoop of vanilla ice cream on the side. Will serve 12 to 16.
Lucky Charms Cookies – A super soft vanilla cookie studded with lucky charms marshmallows and sprinkle of gold turbinado sugar, giving these incredible and unique texture.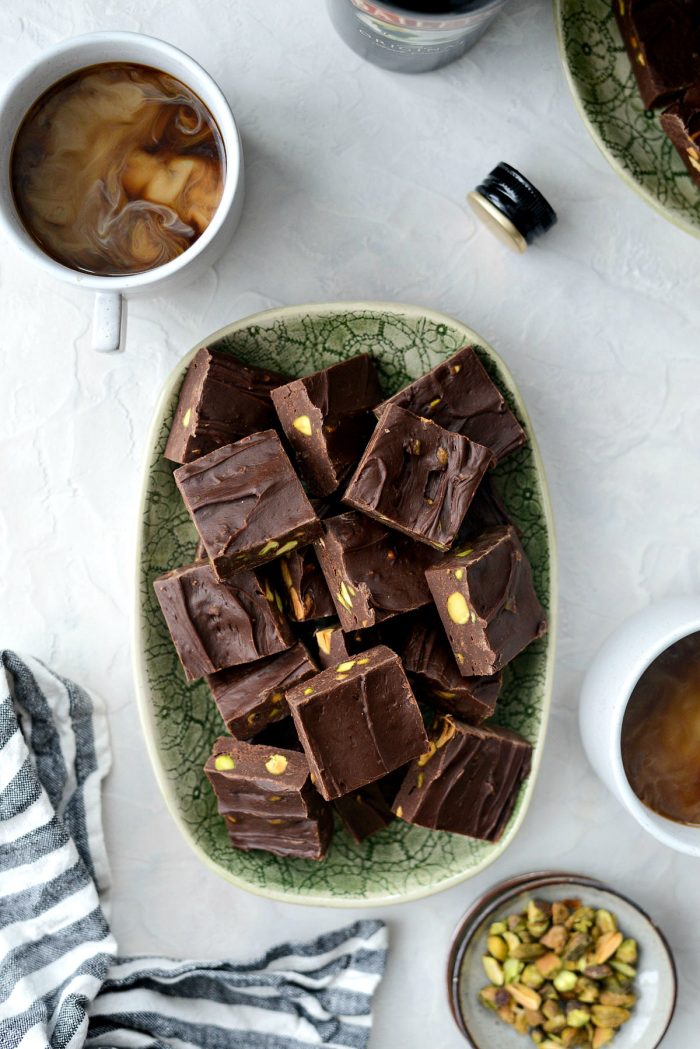 Bailey's Chocolate Pistachio Fudge – A boozy chocolatey perfection! A velvety, Irish cream liqueur infused chocolate fudge studded with lightly salted chopped pistachios.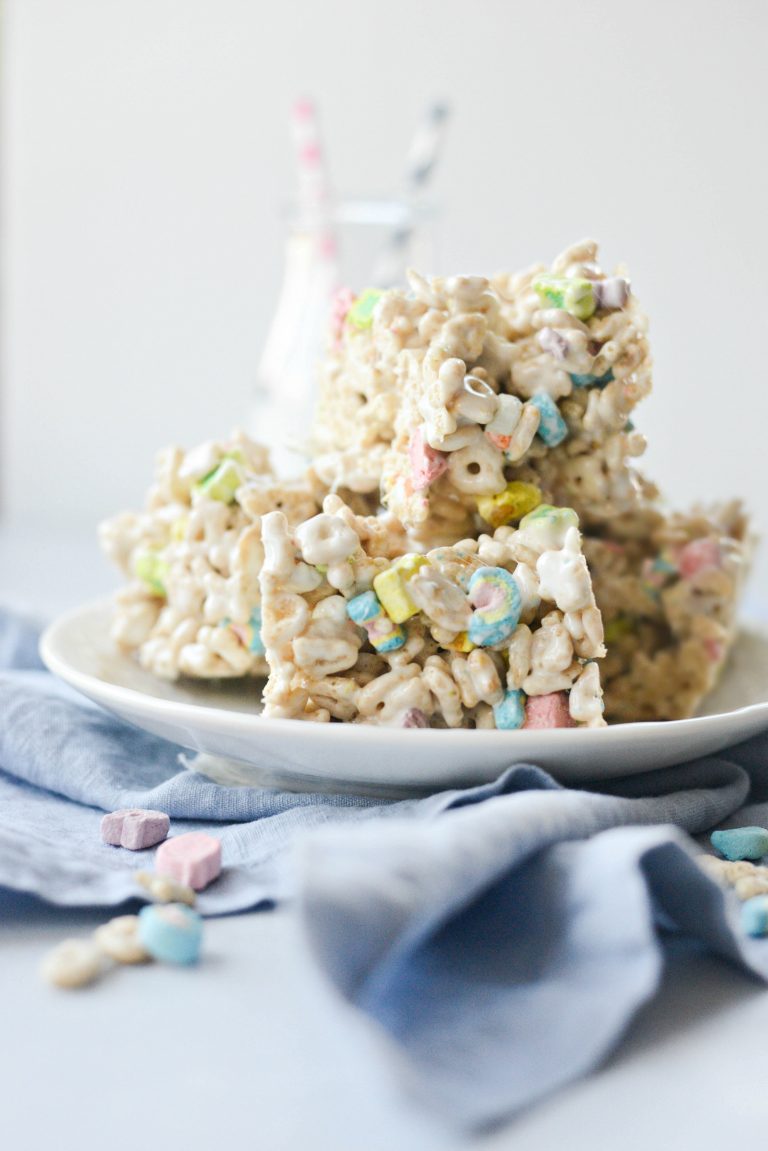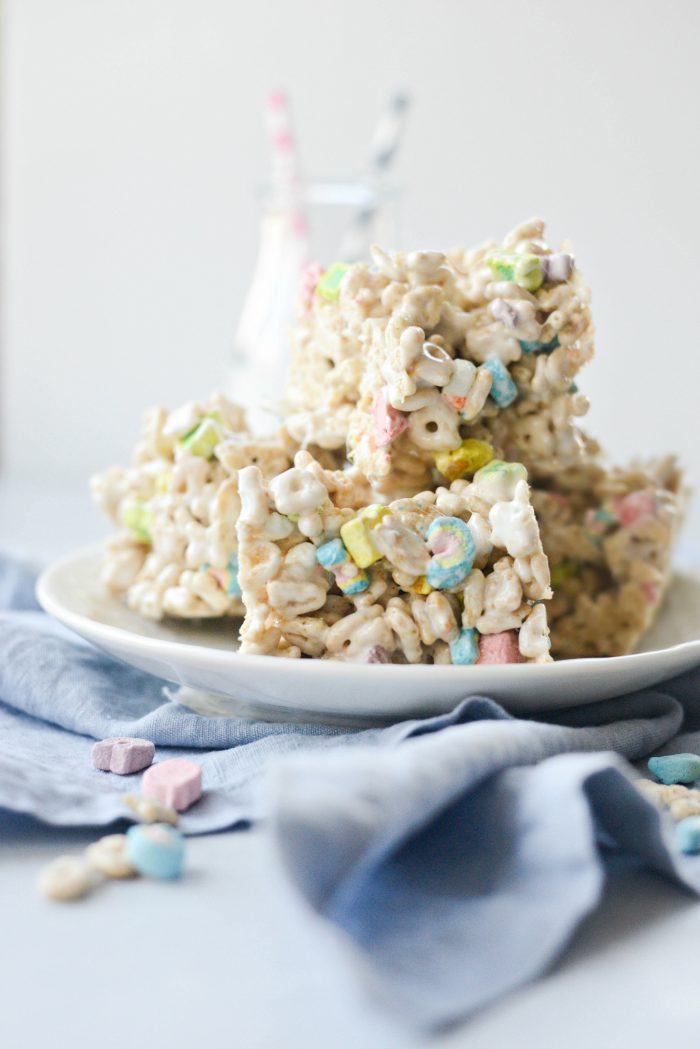 Lucky Charms Marshmallow Treats – A fun twist on the classic treats. Lucky Charms cereal is mixes with a simple vanilla marshmallow mixture. A super fun sweet treat!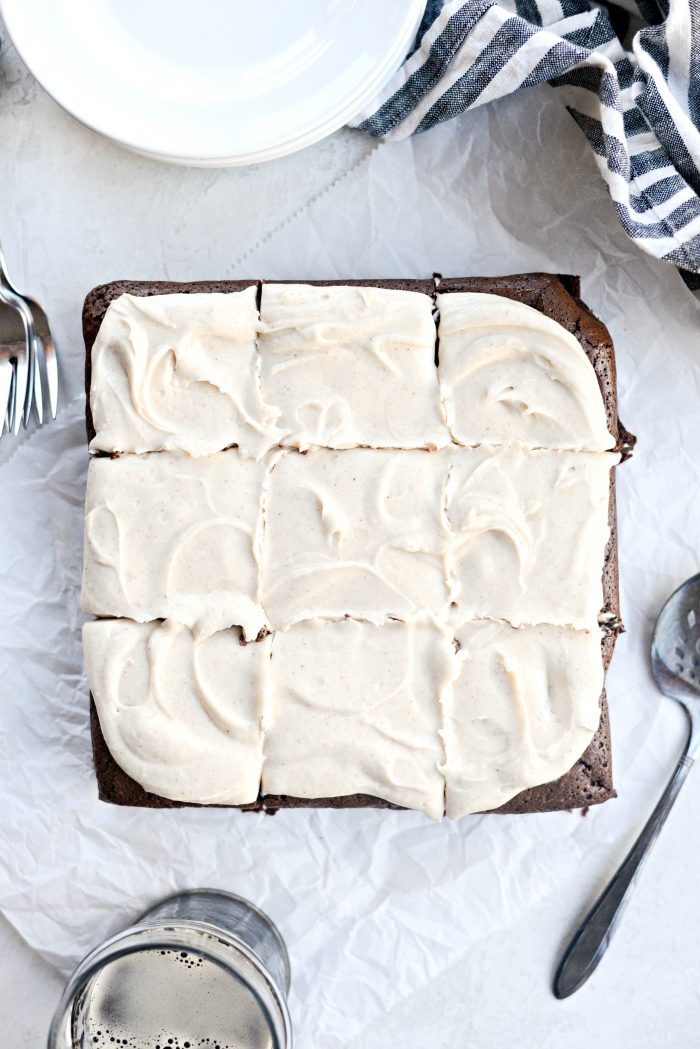 Chocolate Guinness Brownies – chocolate and stout beer collide in a decadent and fudgy brownie. Topped with a simple brown butter stout frosting (because why not?) for the ultimate Guinness brownie experience. Serves 9.
Nigella's Chocolate Guinness Cake – Guinness + chocolate + cake = a dream dessert.
Drinks: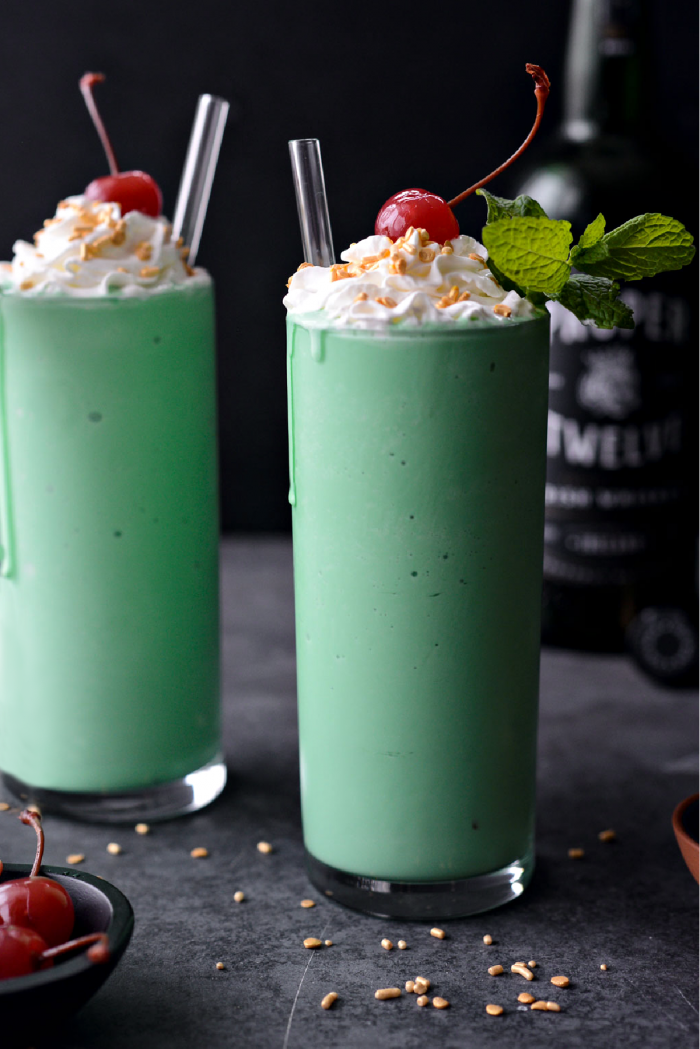 Boozy Shamrock Shake – In this spiked milkshake, peppermint schnapps and Irish whiskey are blended with vanilla ice cream, served with a swirl of whipped cream, sprinkles and a cherry on top! Recipe yields 2 to 4.
Cookies and Cream Shamrock Shakes (non-alcoholic) – Finely crushed chocolate sandwich cookies are mixed into the perfect creamy and minty shake. Serves 2 to 4 or more depending on the glasses.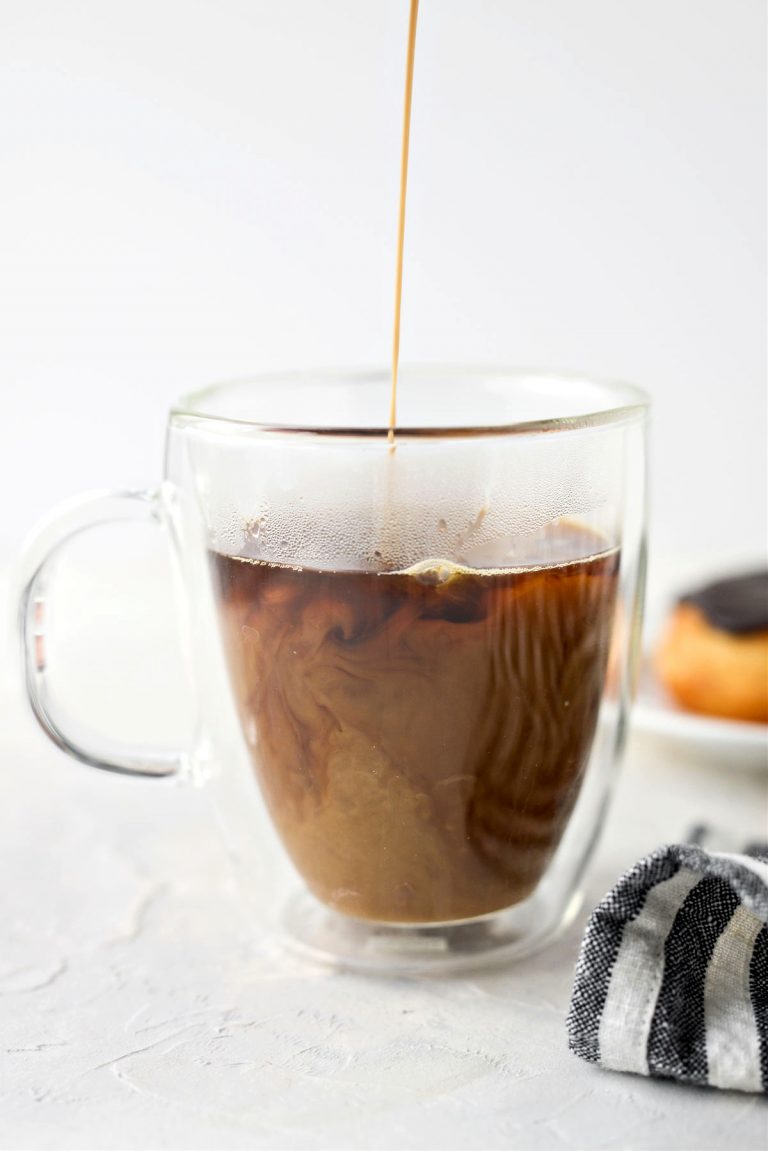 Homemade Baileys Irish Cream – Easy and with simple ingredients, this only takes a few minutes and yields 3-1/2 cups. Did I mention it's delicious?! It should last up to 2 months in the fridge if stored in an air-tight container.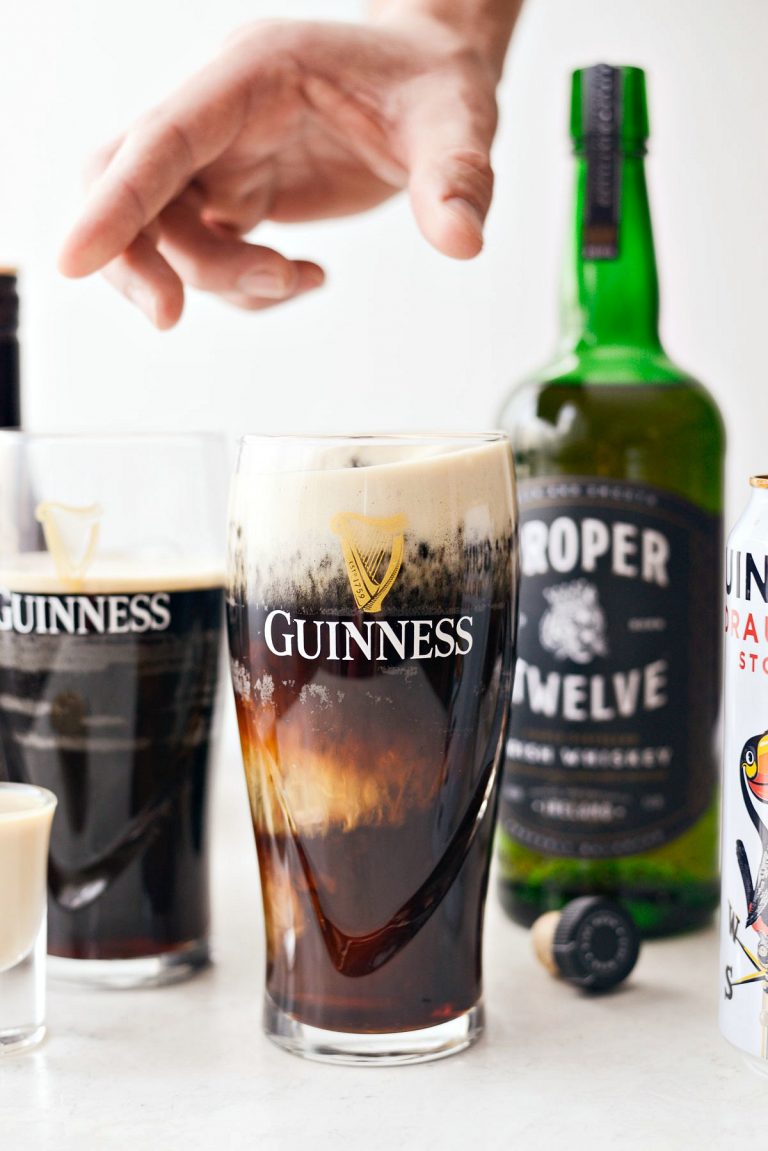 Irish Slammer – A shot glass of half Irish cream liqueur and Irish whisky is dropped into a pint of Guinness. Drink quickly to avoid the Irish cream from separating!
Boozy Baileys and Coffee Milkshake – Coffee ice cream is blended up with milk, chocolate syrup, cold coffee and Baileys Irish cream until thick. Serve in chilled glasses topped with whipped cream for a deliciously cool adult shake.
Leftovers: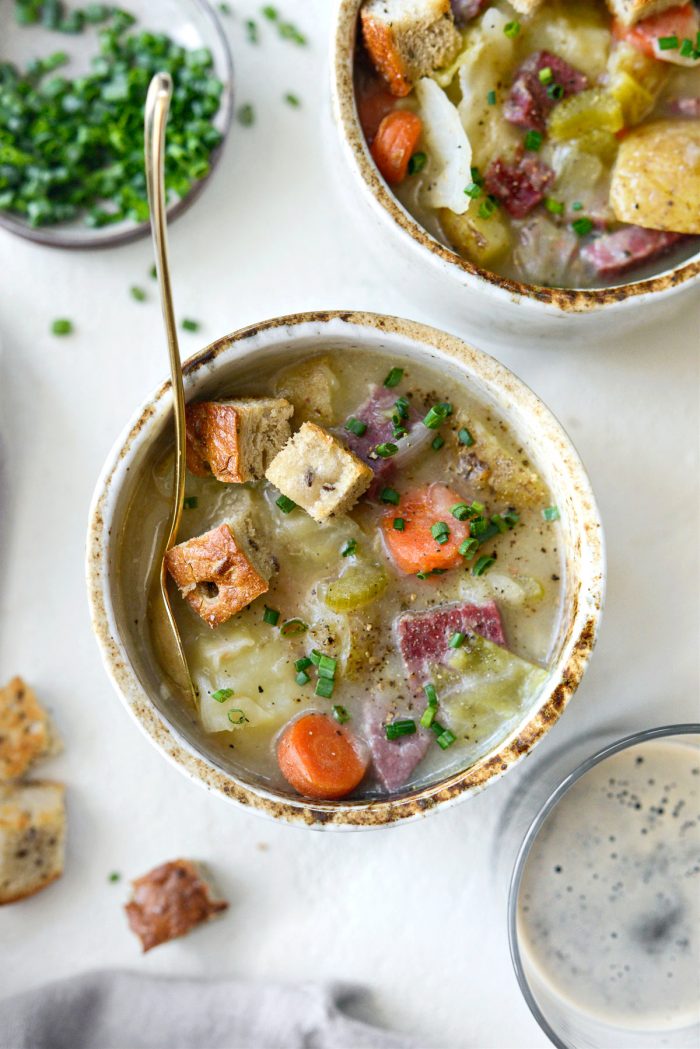 Corned Beef and Cabbage Chowder – Everything you love about a boiled dinner but in soup form. Tender pieces of leftover corned beef, russet potatoes, cabbage with carrots, celery and onions in flavorful creamy soup spiked with Irish stout. Top with snipped chives and toasty rye croutons. Serves 6 to 8.
Corned Beef and Rye Panzanella – Day old rye bread is toasted and tossed with radicchio, roasted brussles sprouts, onion, leftover corned beef and tossed in a zippy horseradish dijon vinaigrette.
Corned Beef and Cabbage Stromboli – Corned beef, cabbage and cooked potatoes are rolled up with cheese in homemade whole wheat pizza dough and baked until golden brown. Slice and dip in zingy Guinness mustard. Leftovers never tasted good!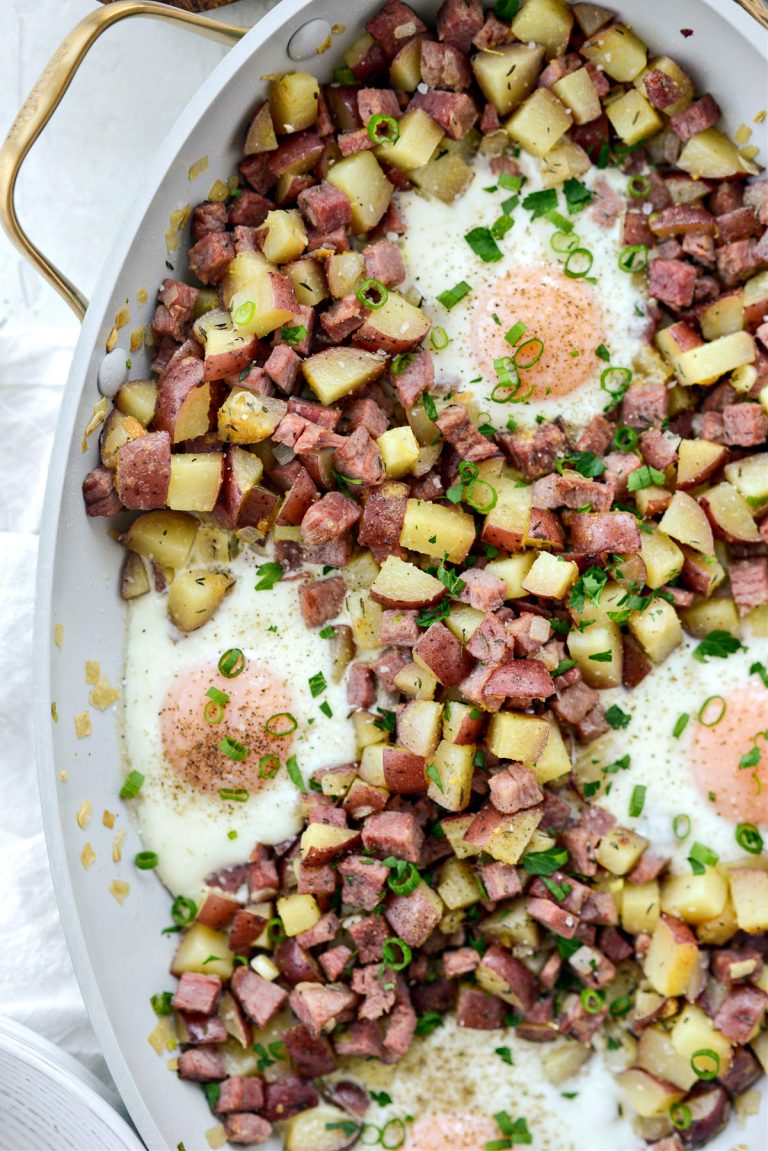 Corned Beef Hash with Eggs – eggs are baked in a skillet of leftover corned beef, seasoned cooked potatoes and topped with green onions and parsley. Serves 2 to 4 depending.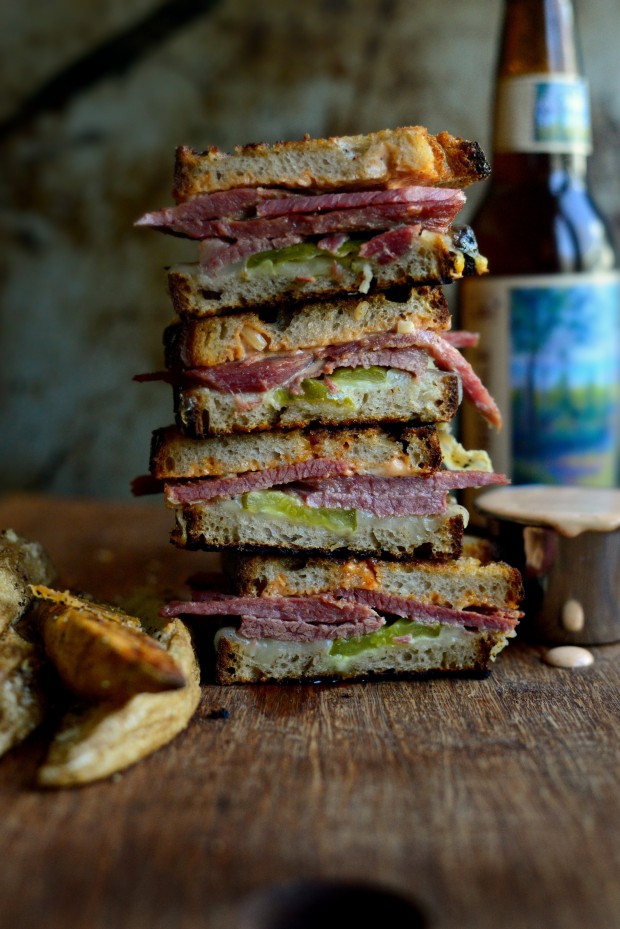 Corned Beef Sandwich – Put that leftover corned beef to use by layering on rye bread with cheese, homemade Russian dressing, pickles and then grill to perfection!
Enjoy! And if you give one of these Recipes To Make On St. Patrick's Day a try, let me know! Snap a photo and tag me on twitter or instagram!
This post may contain affiliate links.
Buy the Cookbook: Simply Scratch : 120 Wholesome Homemade Recipes Made Easy Now available on Amazon »
THANK YOU in advance for your support!