In these Chocolate Guinness Brownies, chocolate and stout beer collide in a decadent and fudgy brownie. Topped with a simple brown butter stout frosting (because why not?) for the ultimate Guinness brownie experience. Serves 9 in about an hour and a half.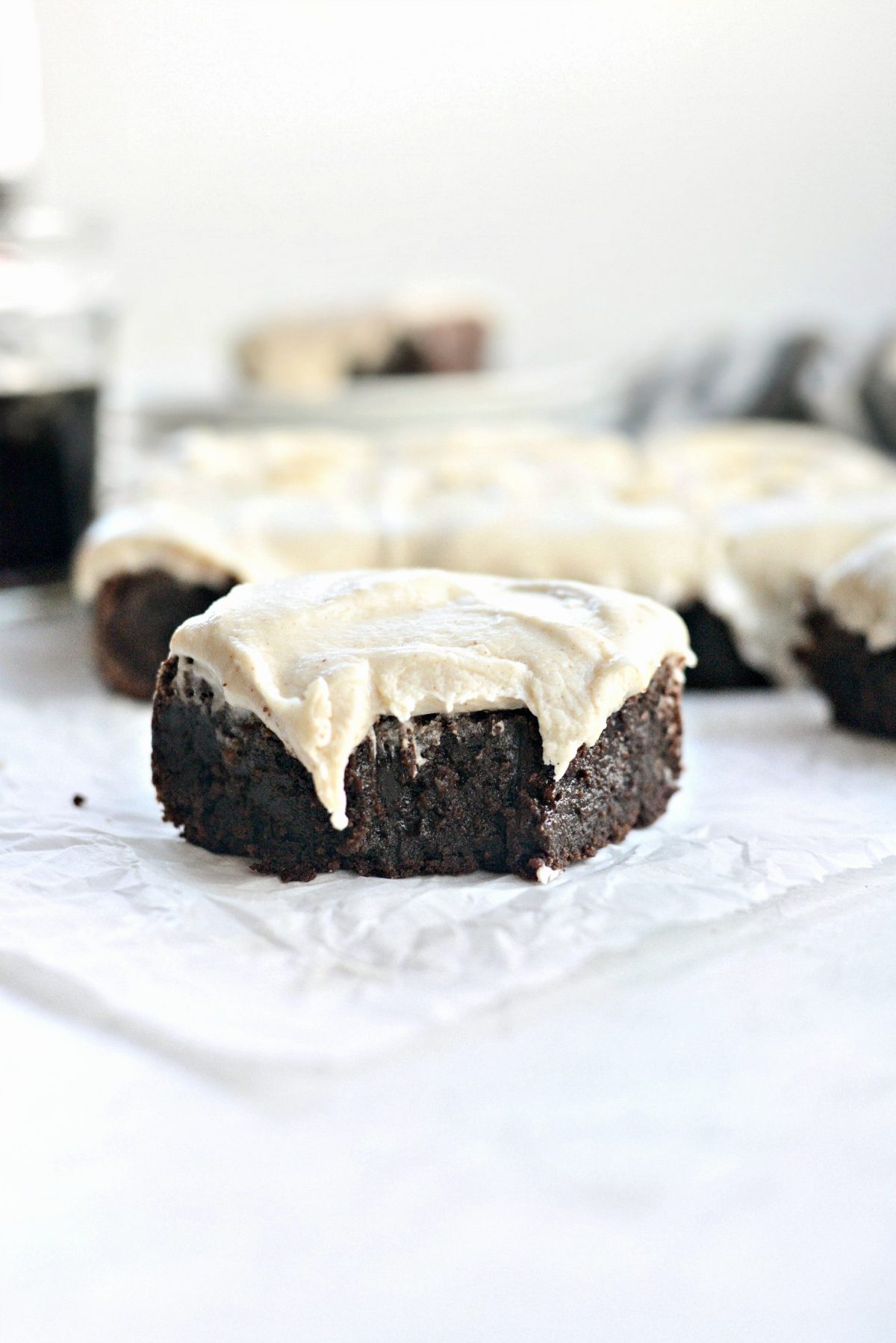 Beer and brownie is a beautiful and decadent thing. And St. Patrick's Day is a perfect time to indulge in a little ebony nectar in our brownies, amiright? Well that's my excuse anyways.
If you've ever ordered a Guinness or have eyeballs and have seen a picture of Guinness, you know it's a tall glass filled with dark, almost black beer with the light tan-ish white foam on top, right? I used that as inspiration for these chocolate Guinness brownies. Dark chocolate stout brownie punched with a little espresso, baked and topped with a thick layer of brown butter stout frosting. The combo of the rich brownie with the frosting goes without saying. (it's amazing)
This St. Patrick's Day put a little stout in your chocolate brownies! You won't regret it.
To Make These Chocolate Guinness Brownies You Will Need:
chocolate
butter
eggs
sugar
vanilla
instant espresso
kosher salt
Guinness beer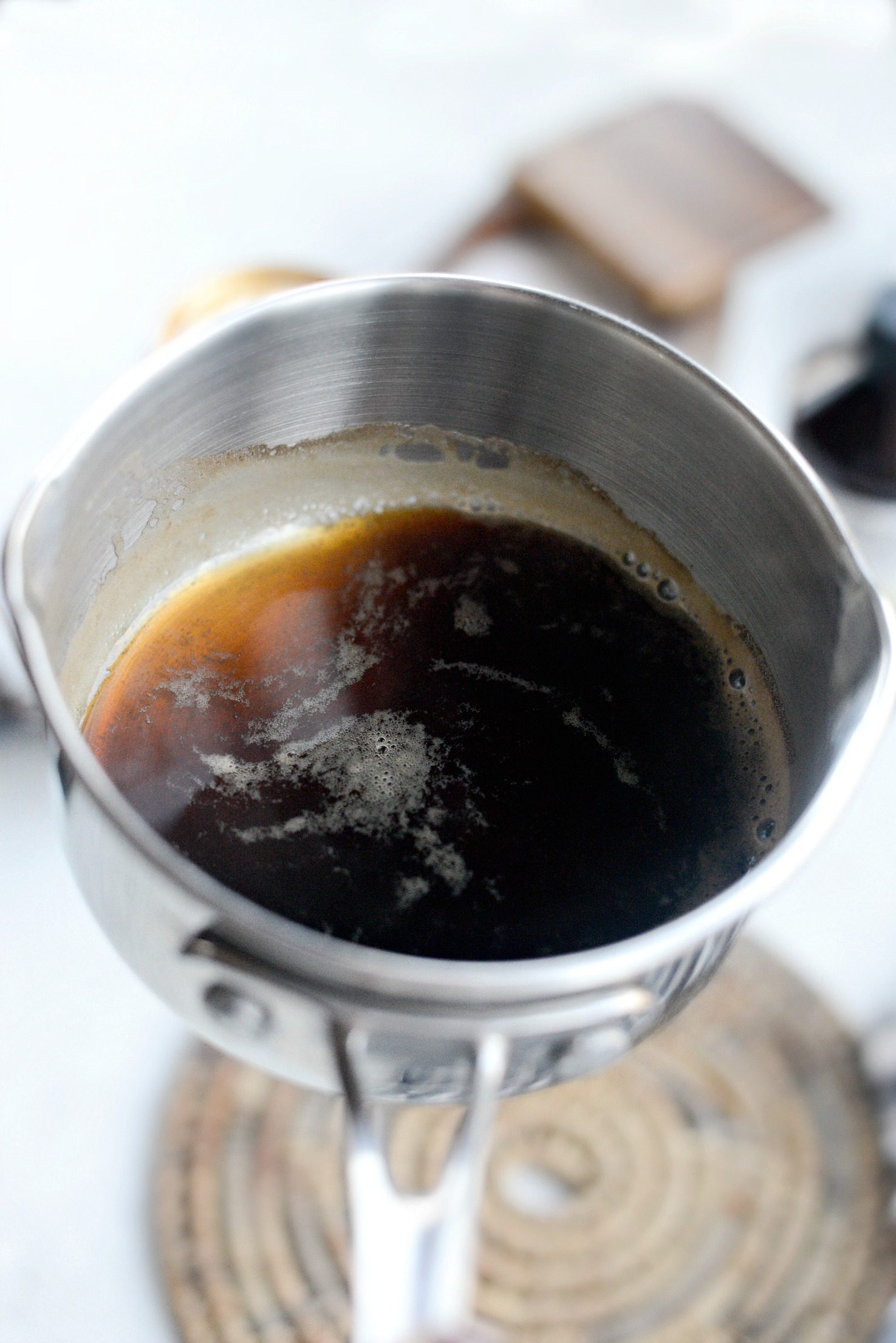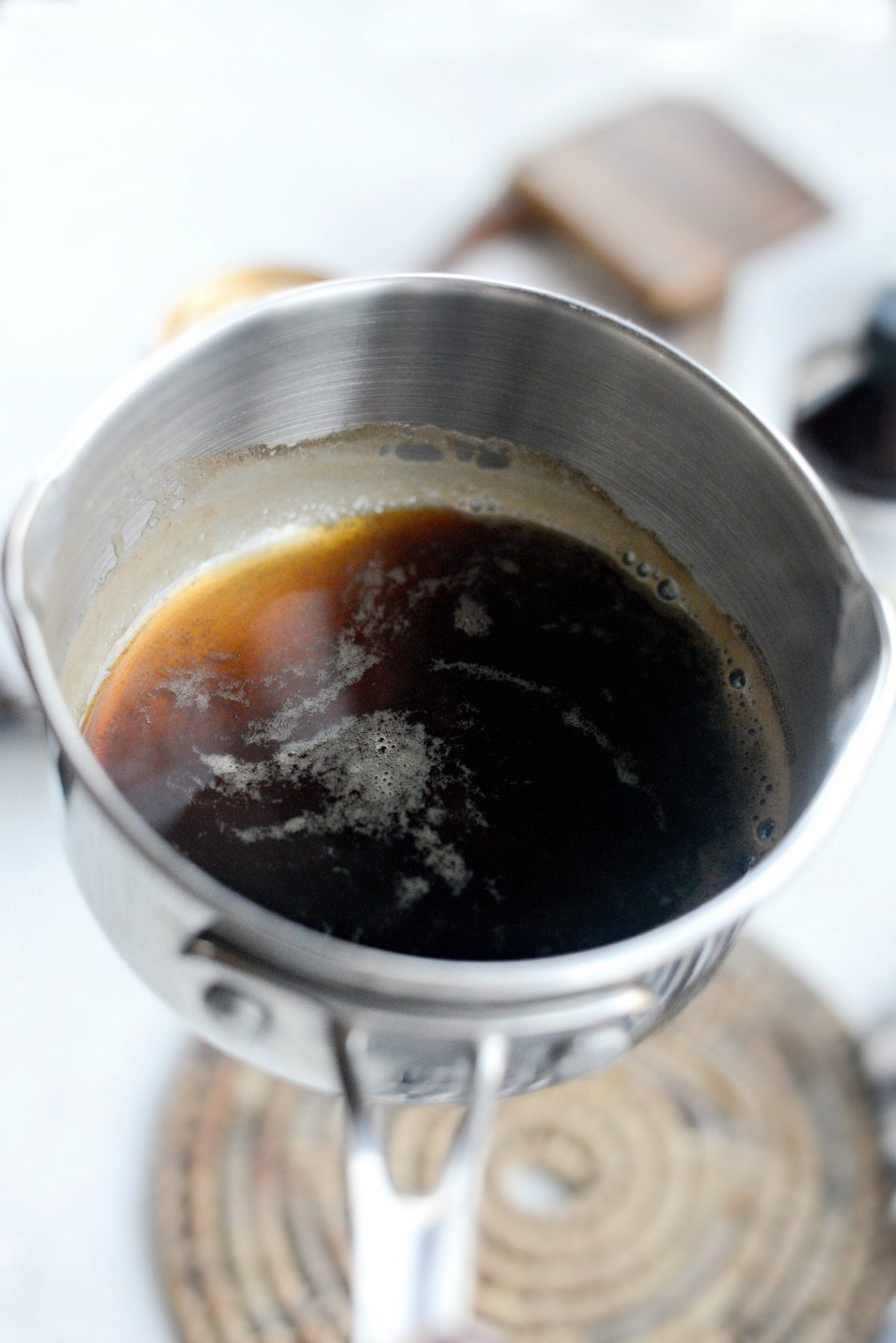 Speaking of beer! First measure and pour 1/2 cup of Guinness into a small saucepan and simmer on medium-low heat until it reduces to 1/3 cup. This only takes about 5 to 8 minutes. Once the beer has reduced, set it off to the side to cool for a few minutes.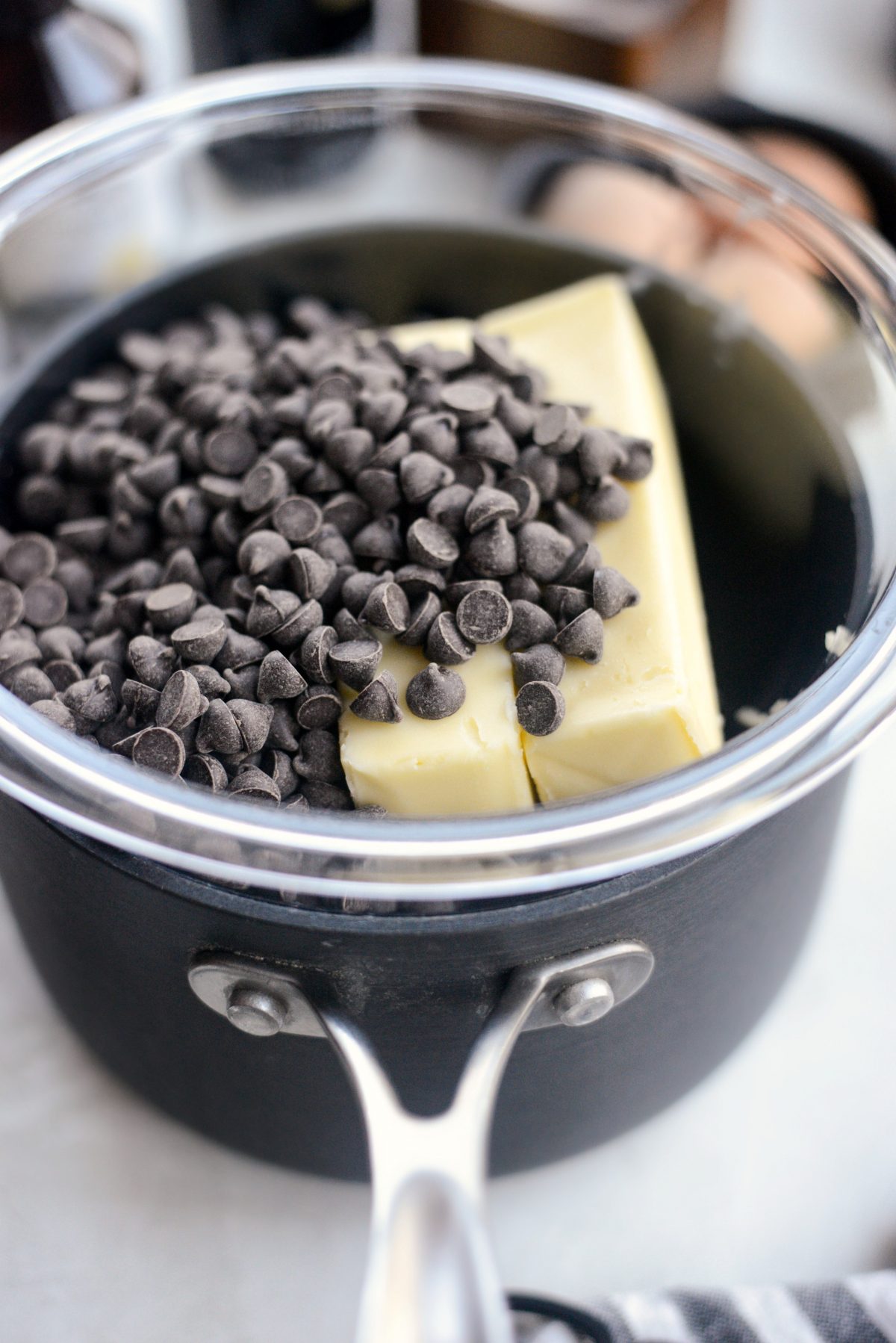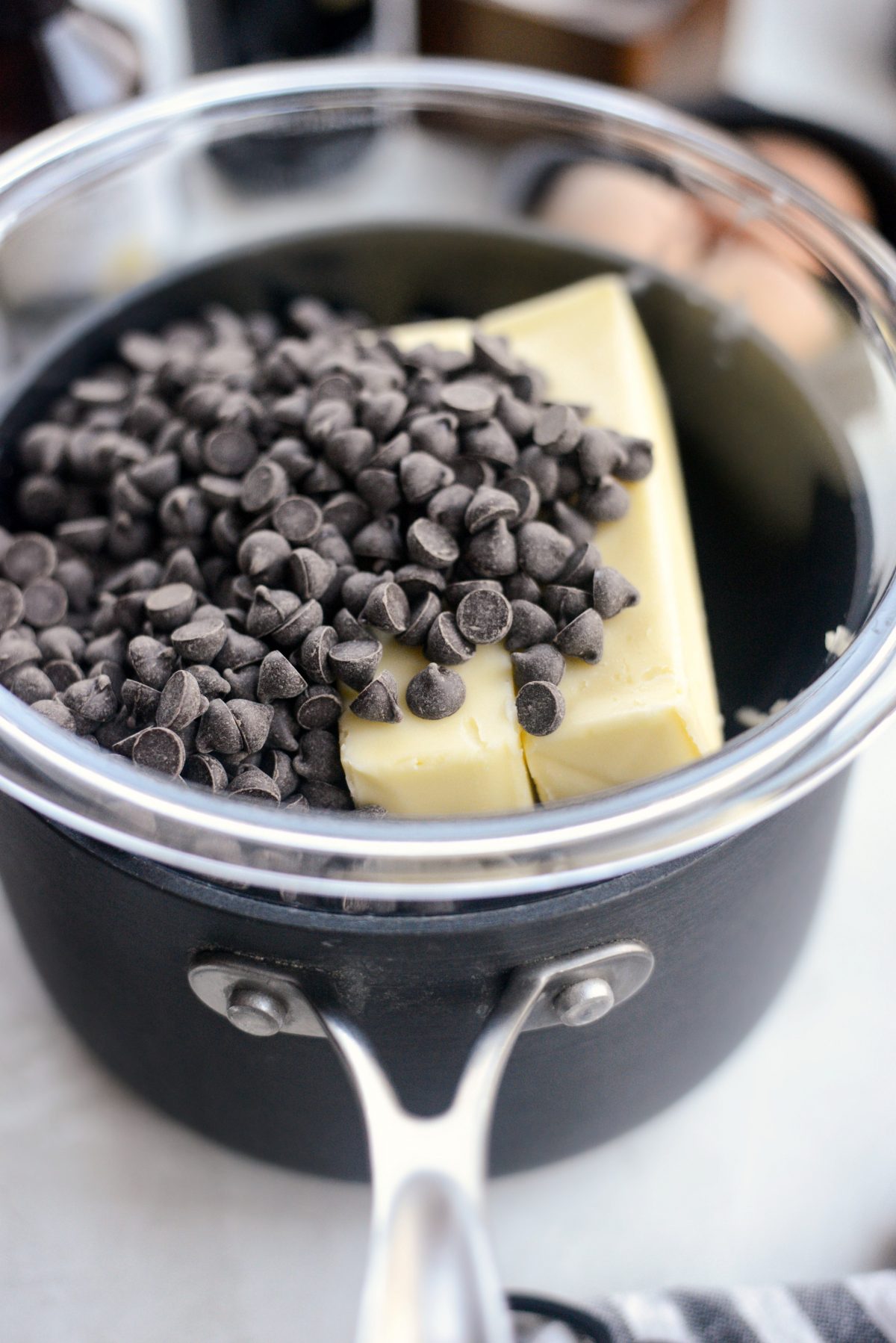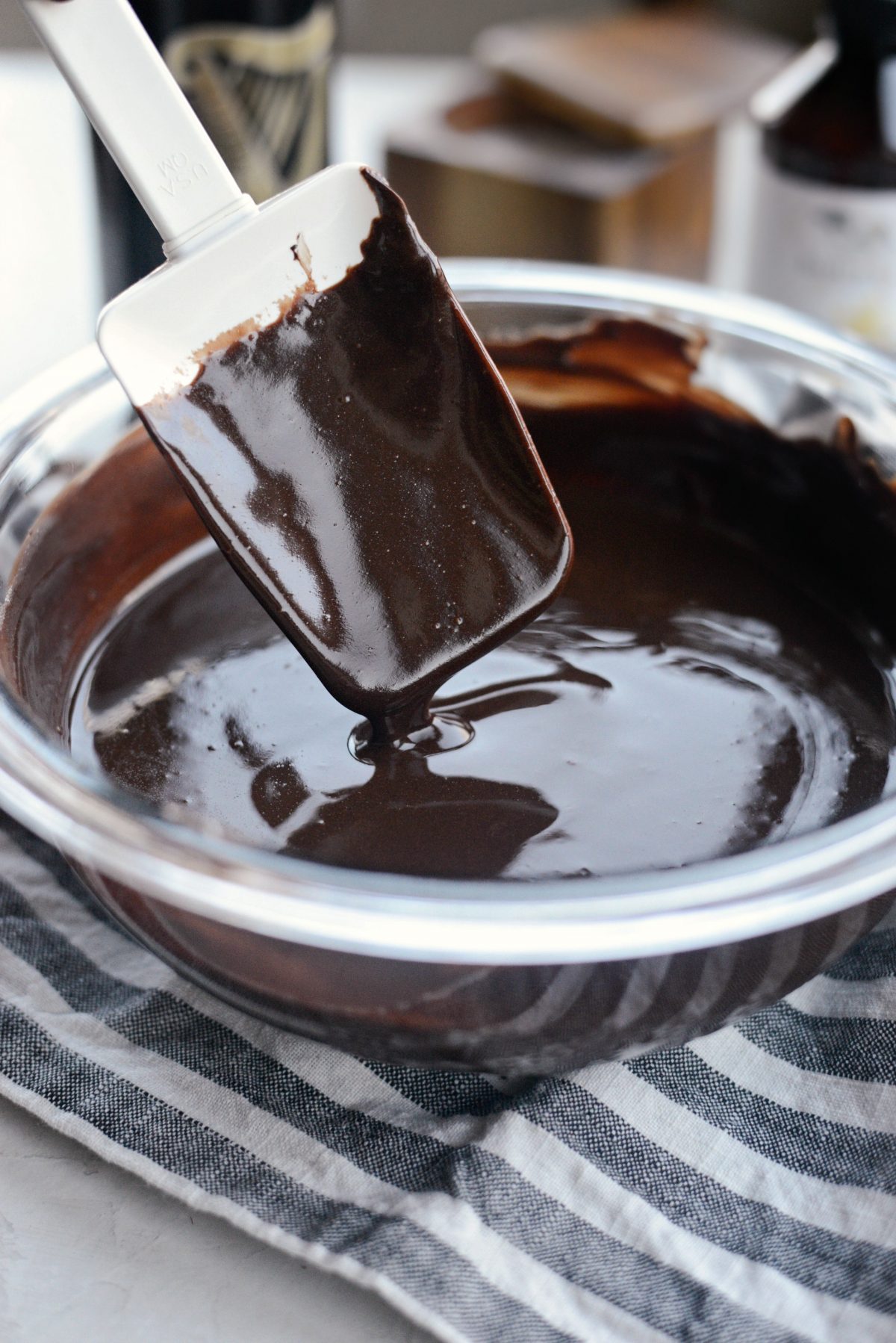 Meanwhile, place a mixing bowl over top of a pan of simmering water. The pot should be filled 1/4 of the way and not touch the bottom of the bowl. Add 2 sticks (or 1 cup) of unsalted butter and 12 ounces of semisweet (or bittersweet) chocolate.
Next, stir occasionally until the chocolate and butter melts. Then carefully remove the bowl of melted chocolate from the pot of simmering water and set it off to the side to cool slightly.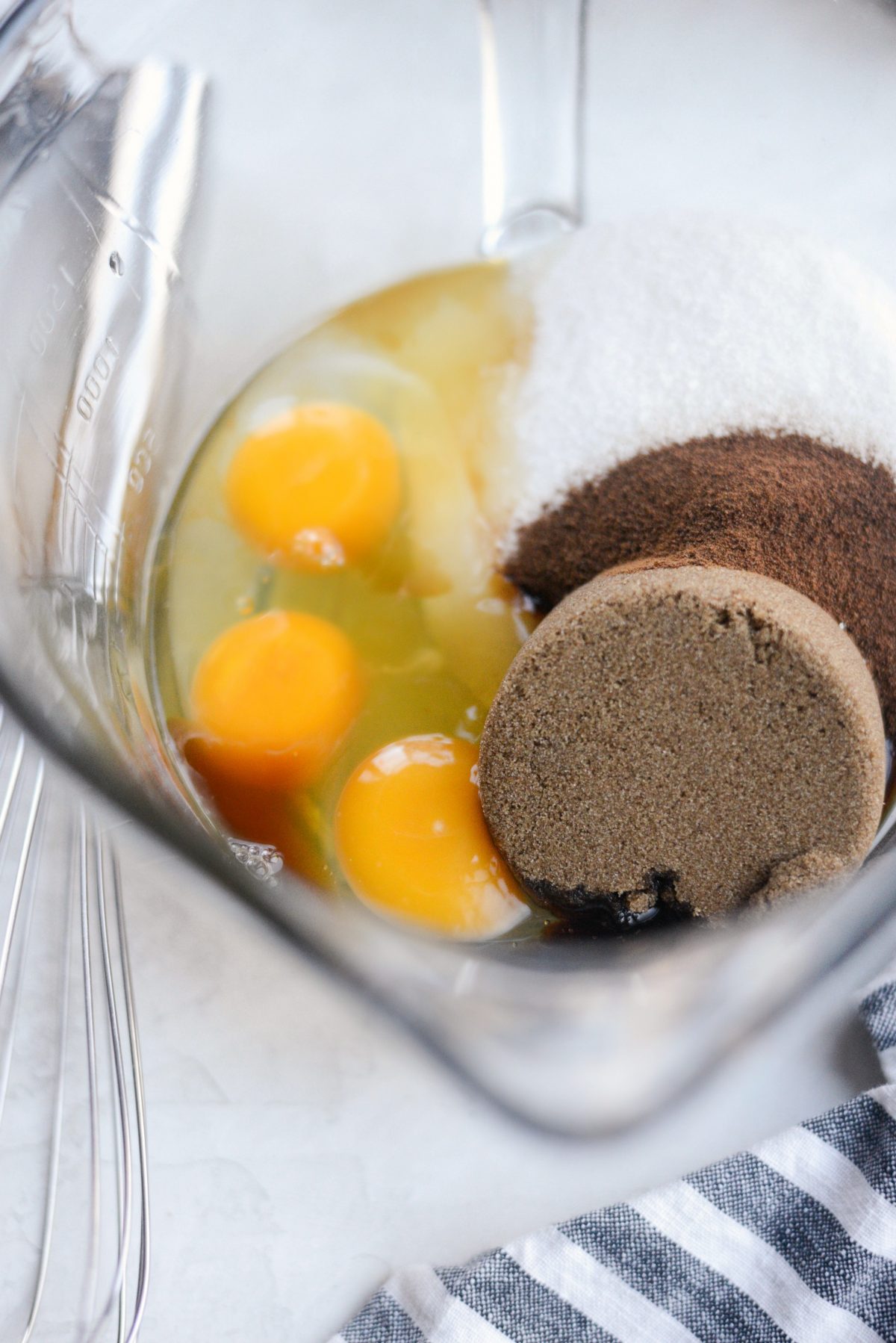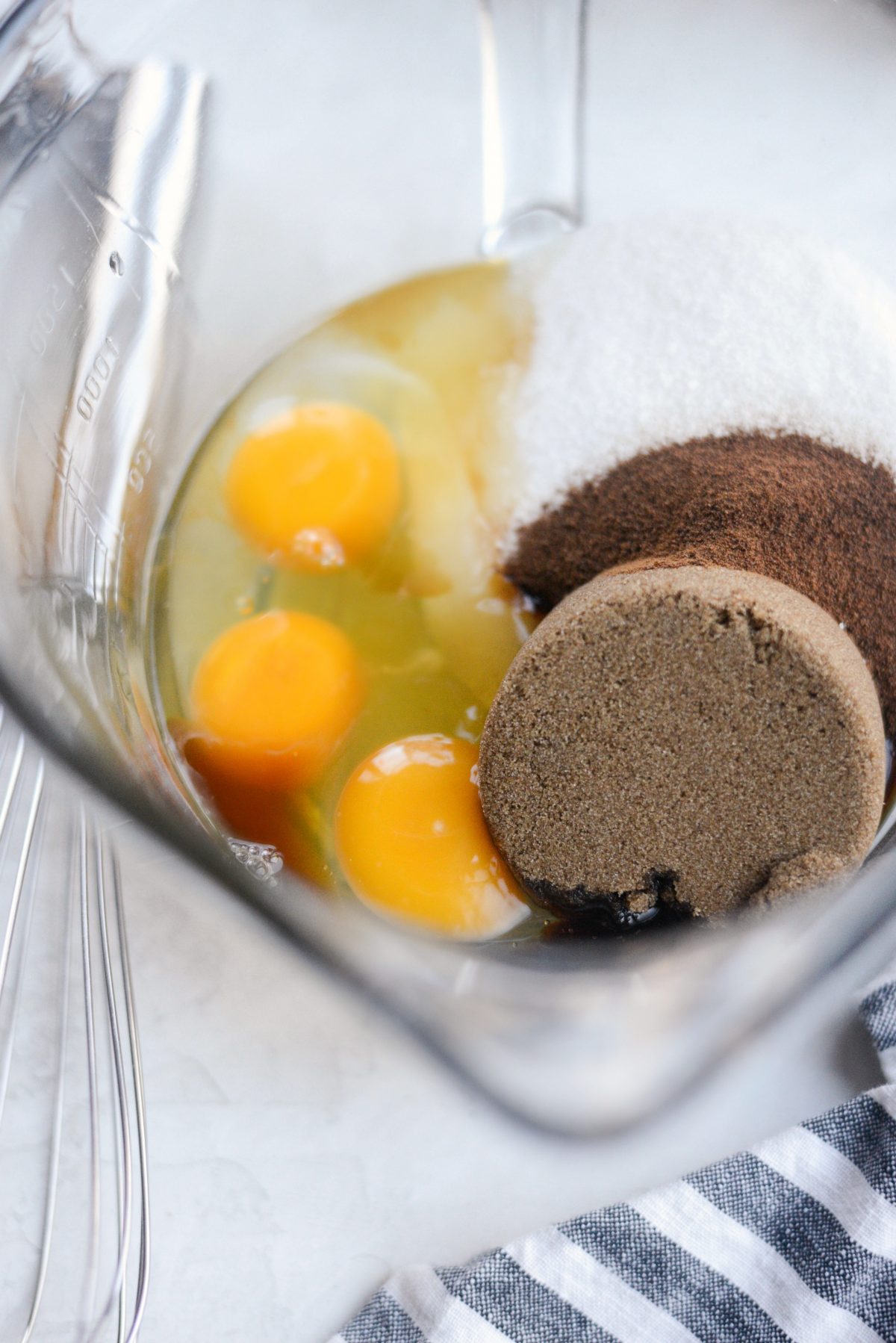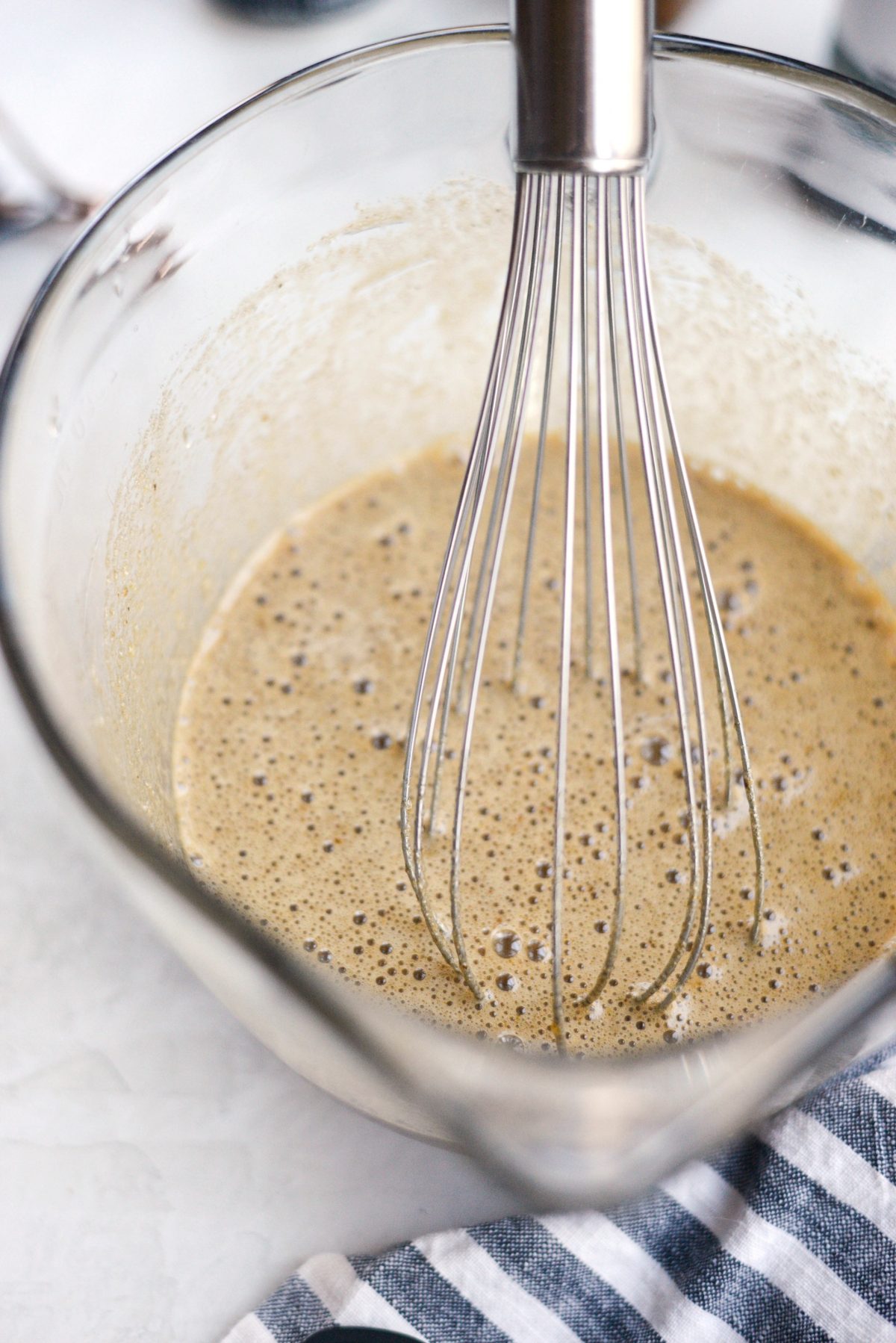 Next, in a separate, large bowl add in the 3 whole eggs, 1 cup granulated sugar, 1/2 cup dark brown sugar, 1 tablespoon instant espresso powder, 1 teaspoon vanilla extract. Then whisk well to combine.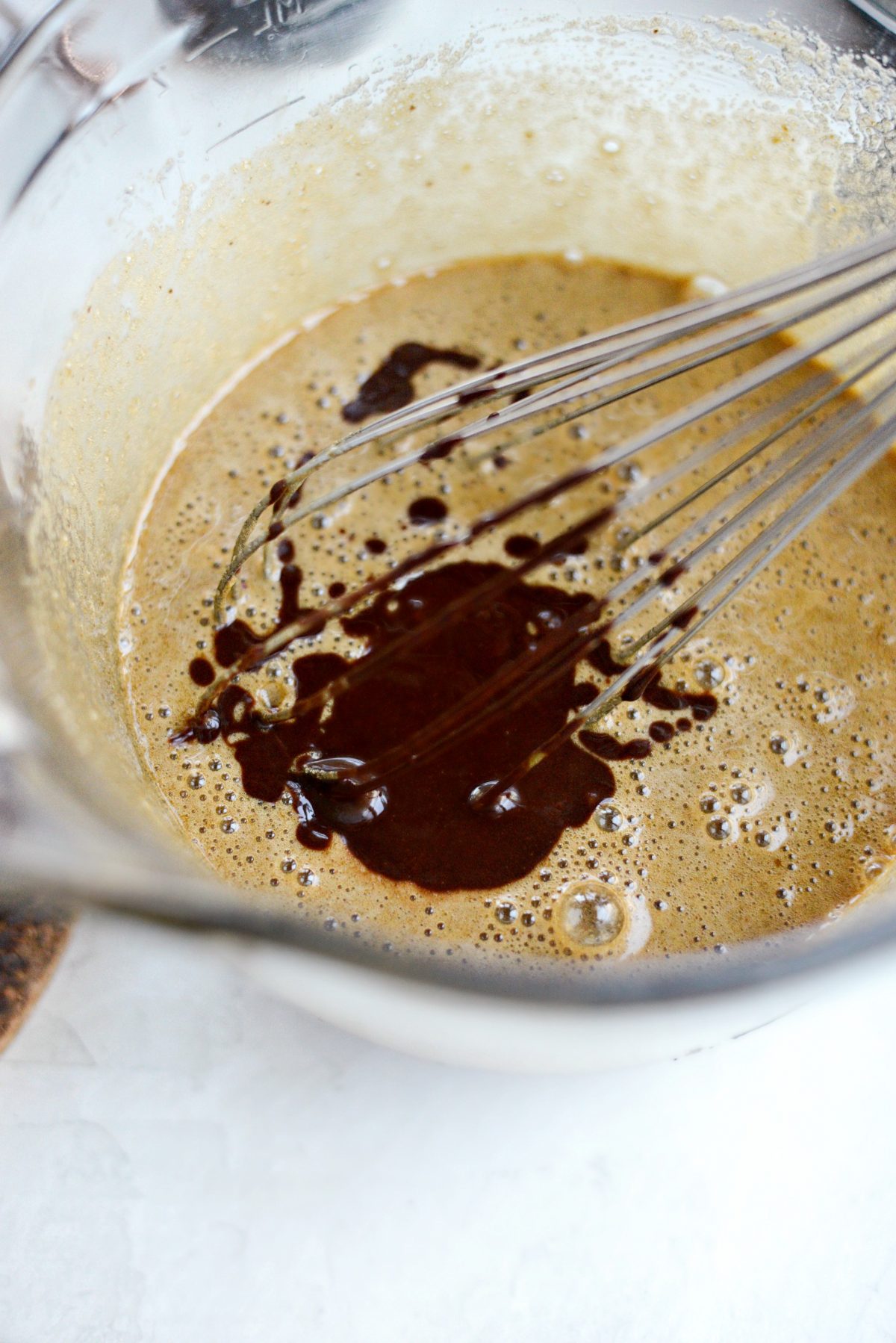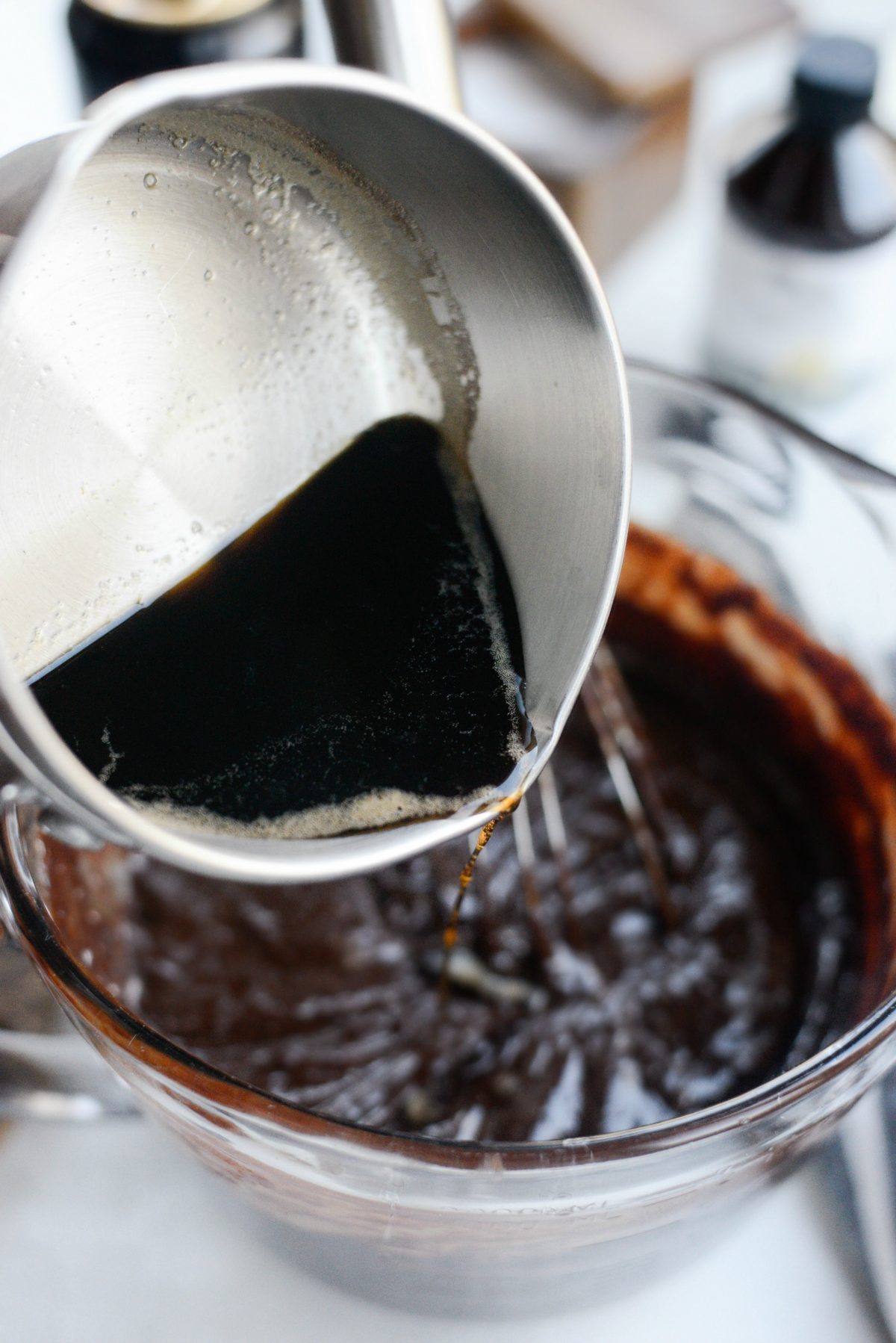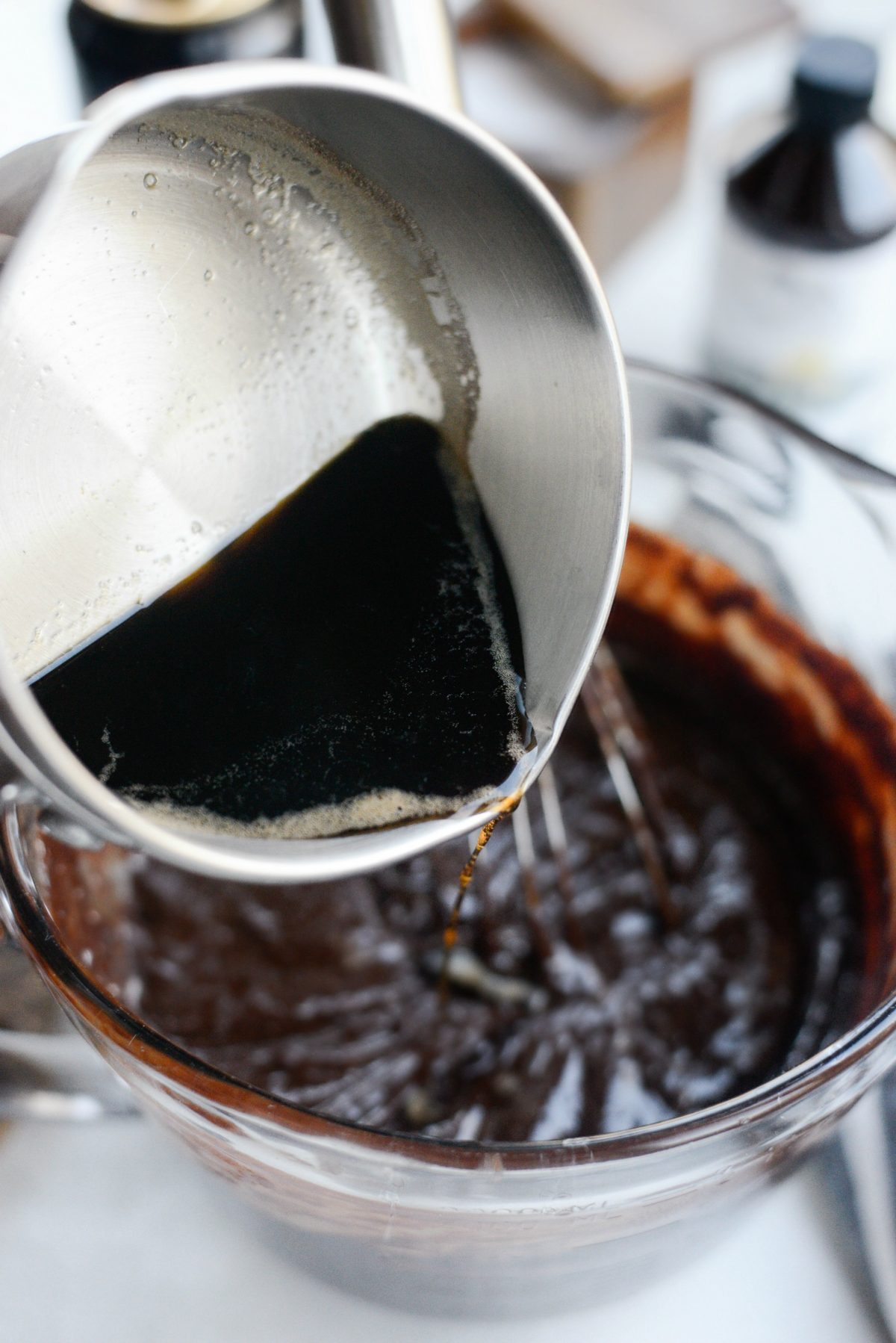 And then, to the egg/sugar mixture, gradually add in the slightly cooled chocolate/butter mixture and also the reduce Guinness, whisking to combine.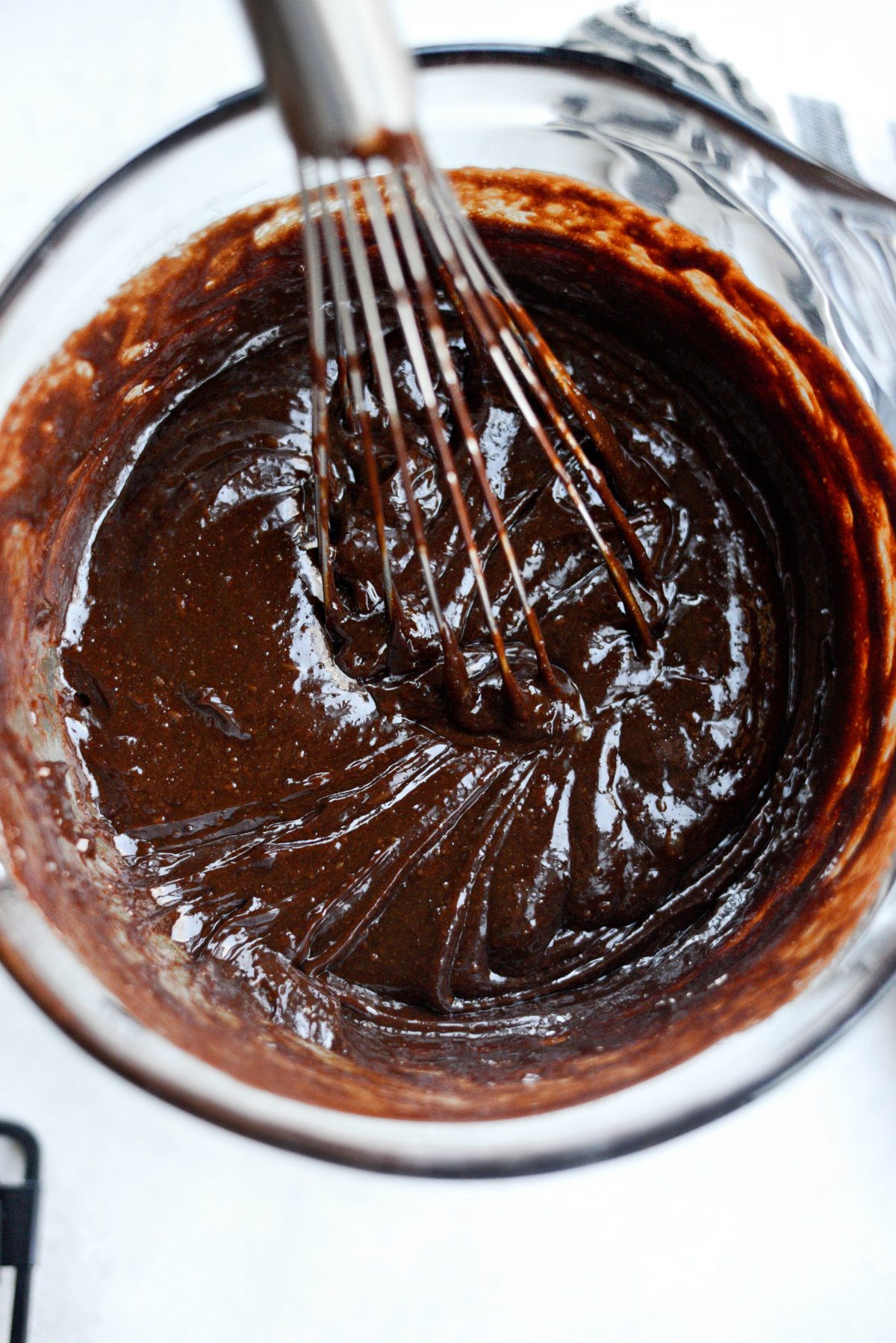 The batter should thicken and be glossy. I just want to face plant into this bowl right now.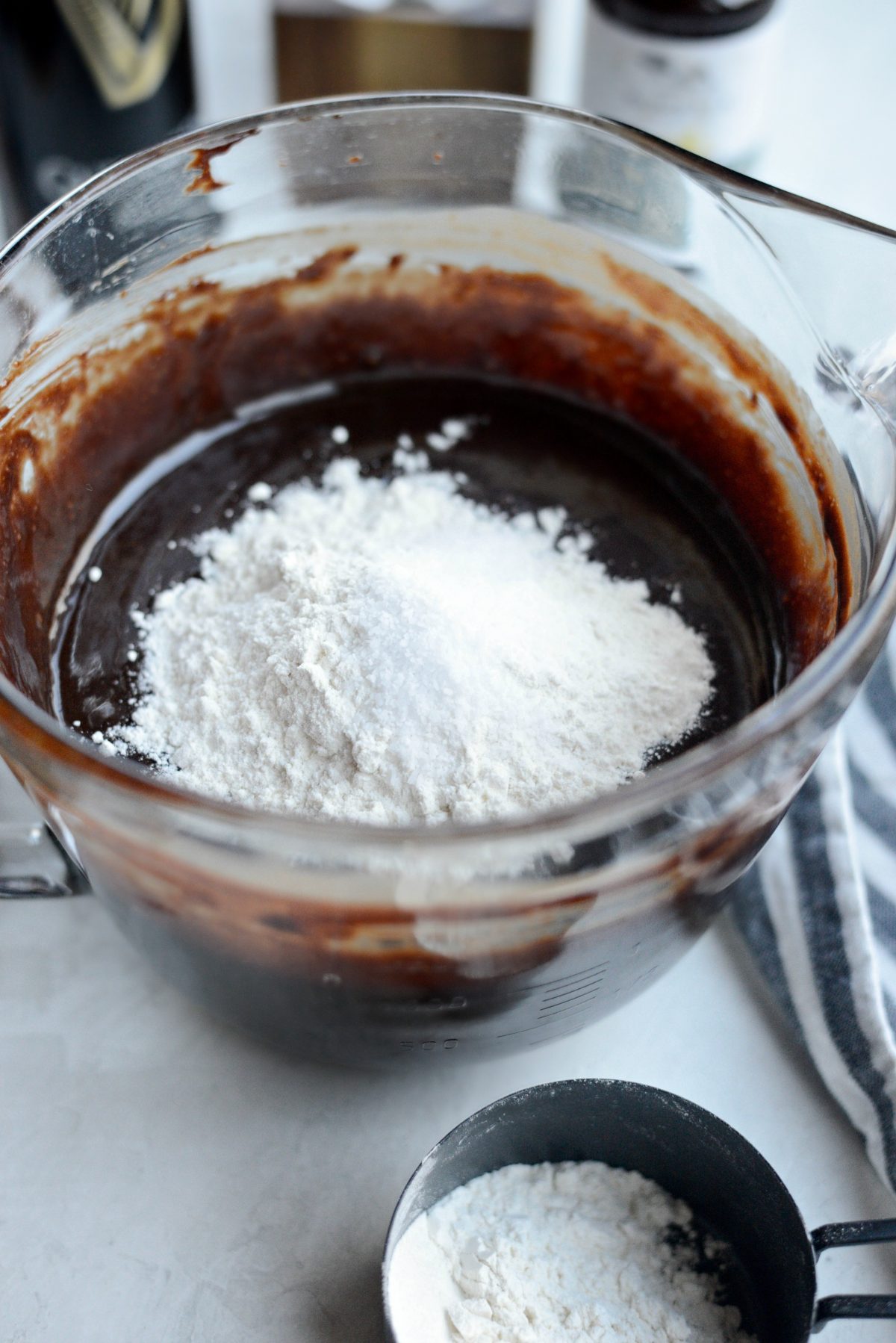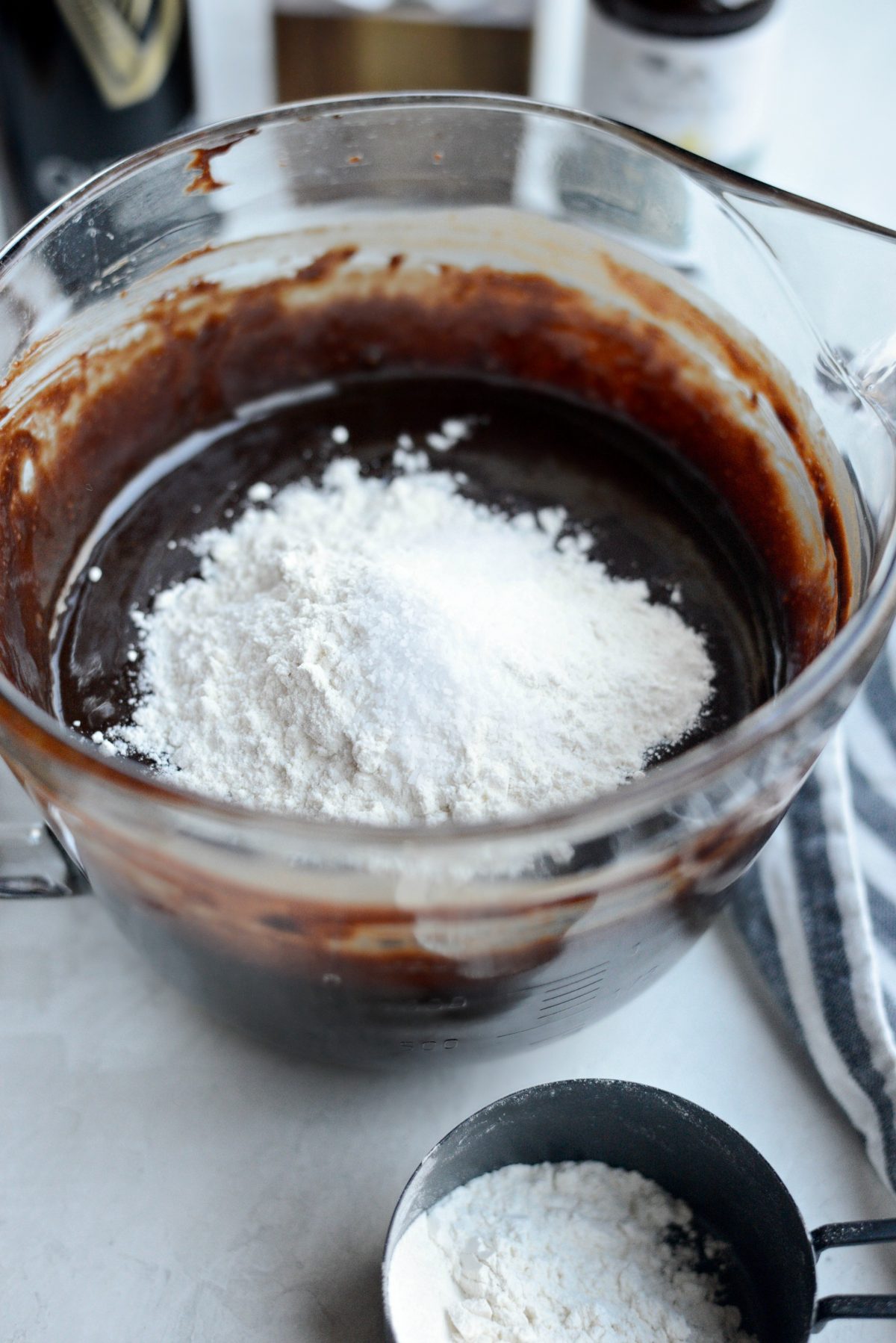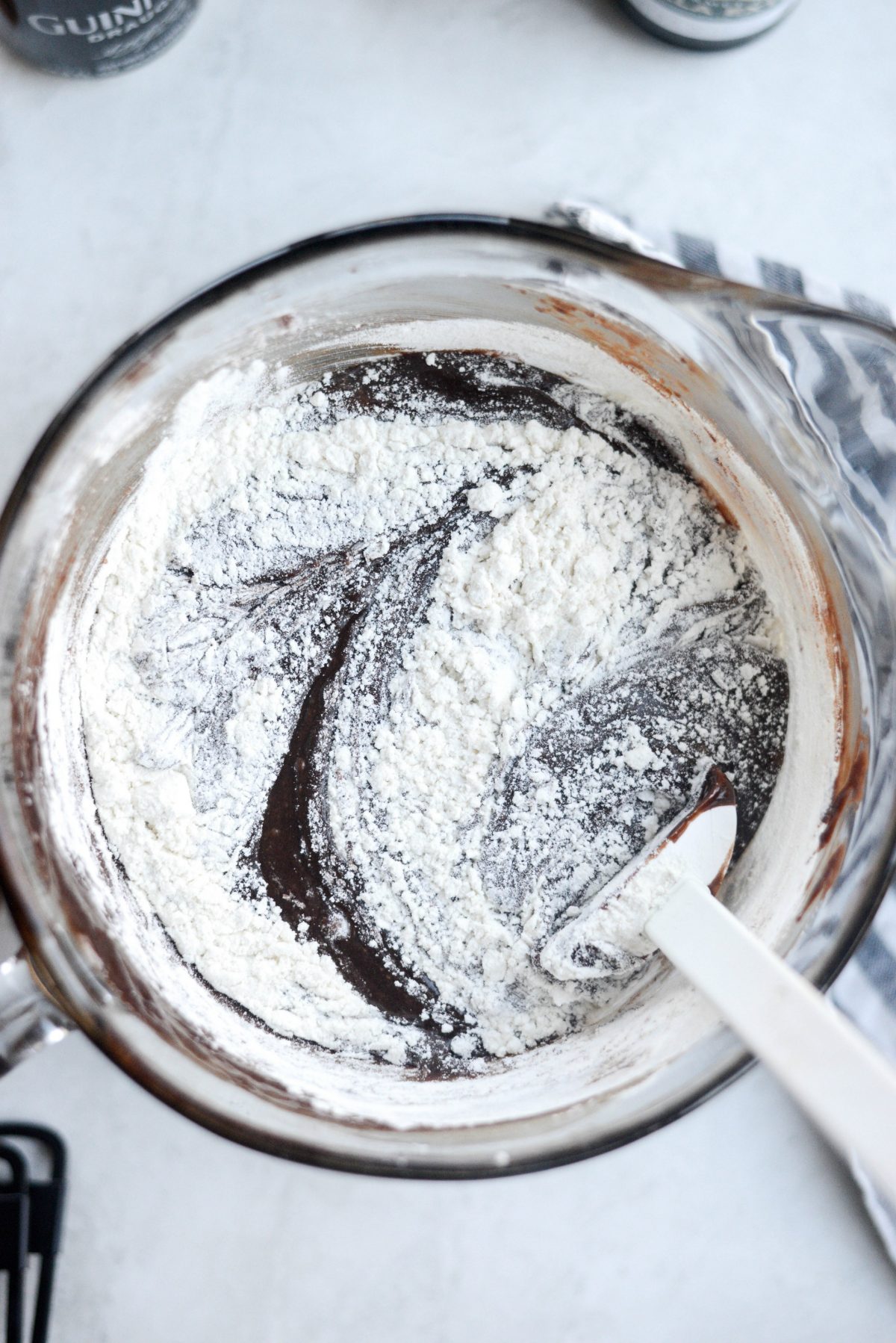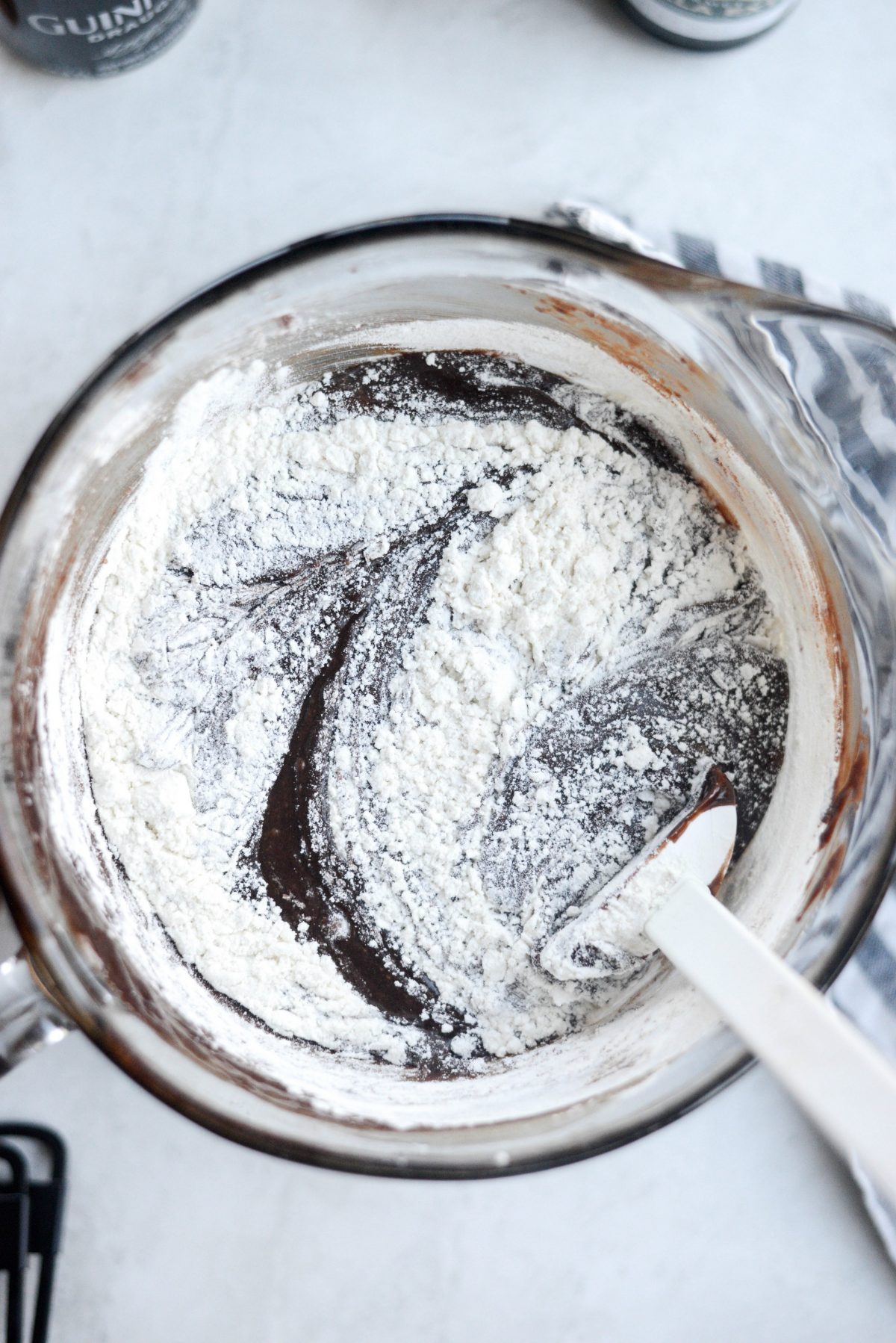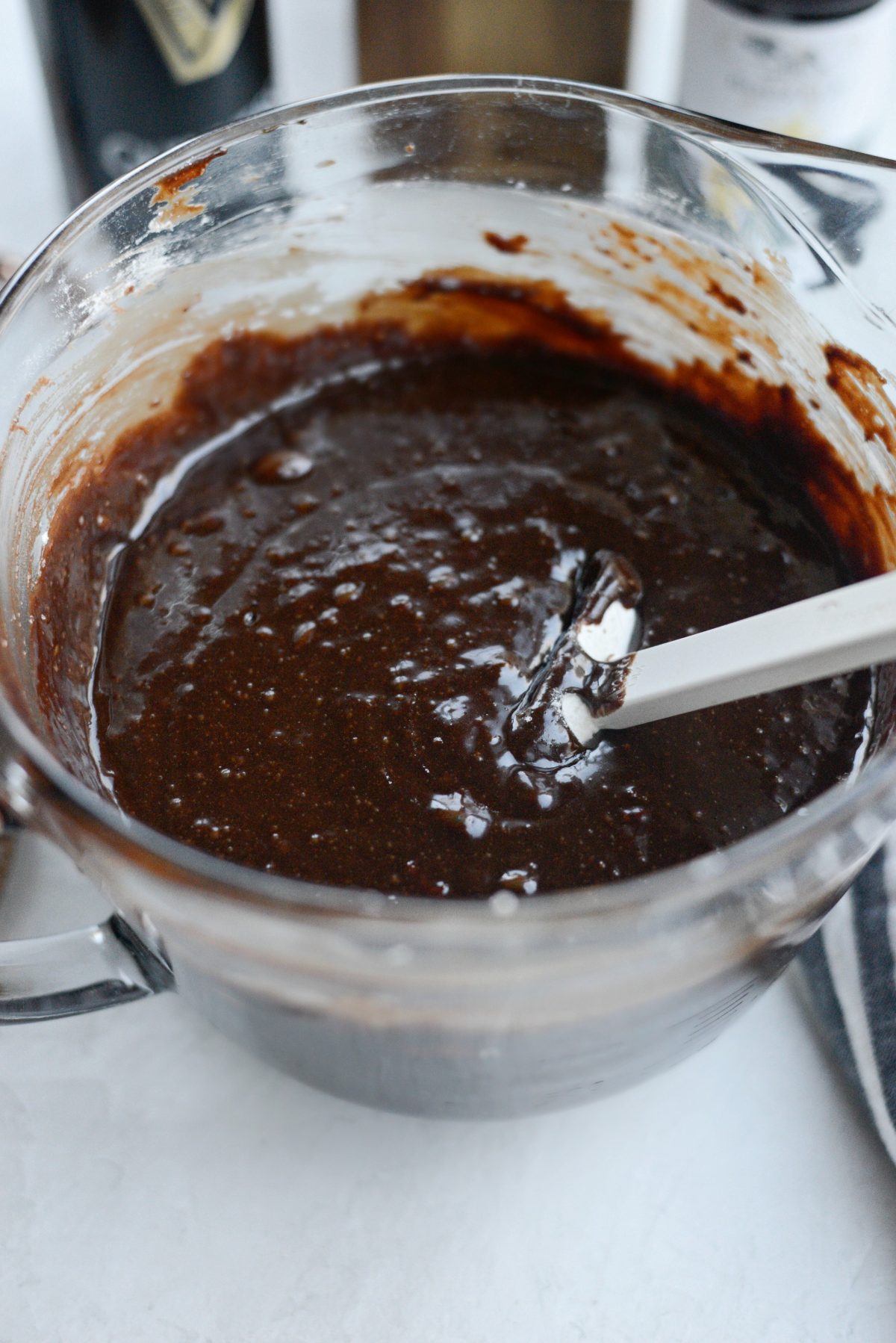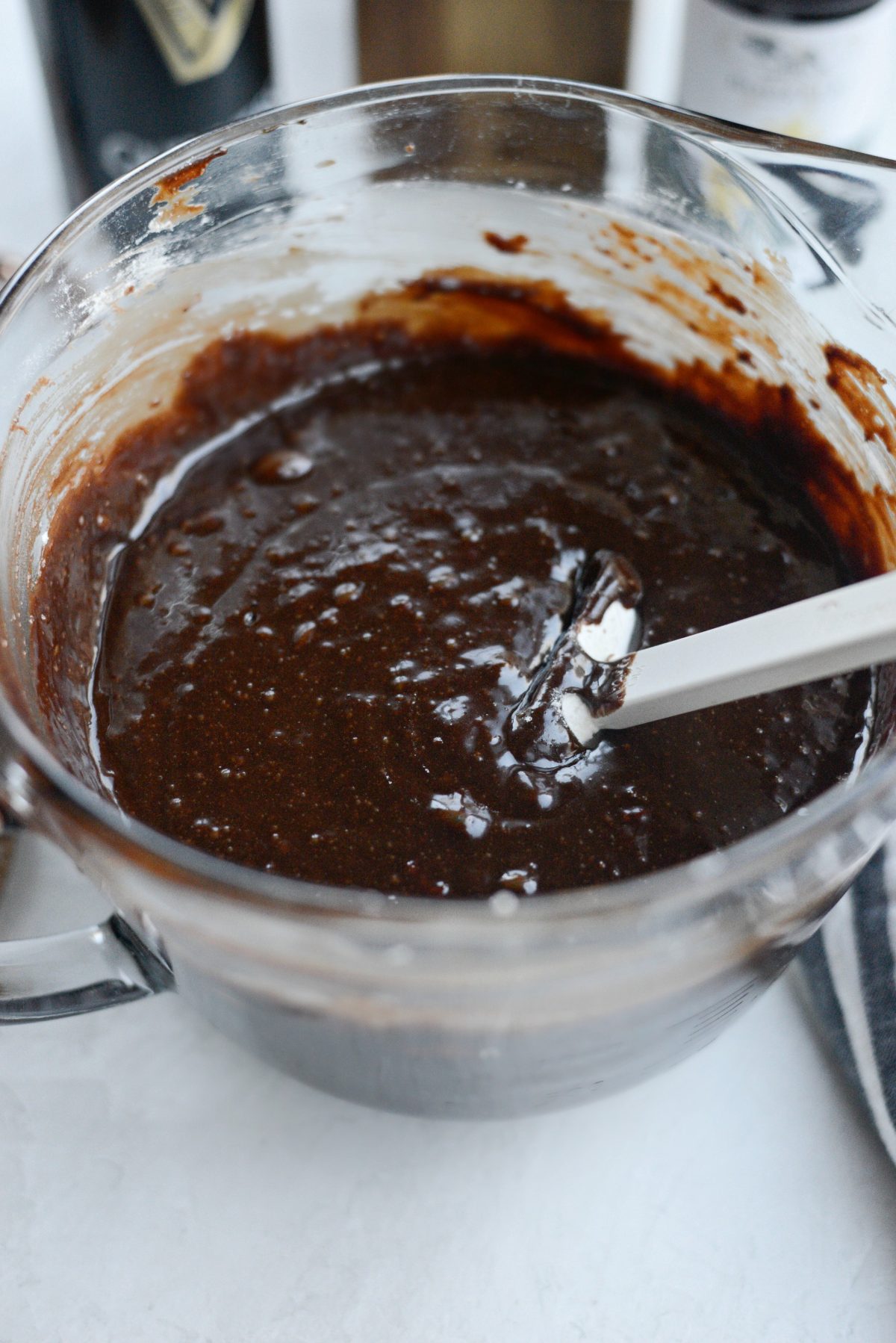 Lastly, add in the 3/4 cup of flour and then a teaspoon of salt. Then switch over to a rubber spatula and gradually stir to combine until no traces of flour remain, do not over mix.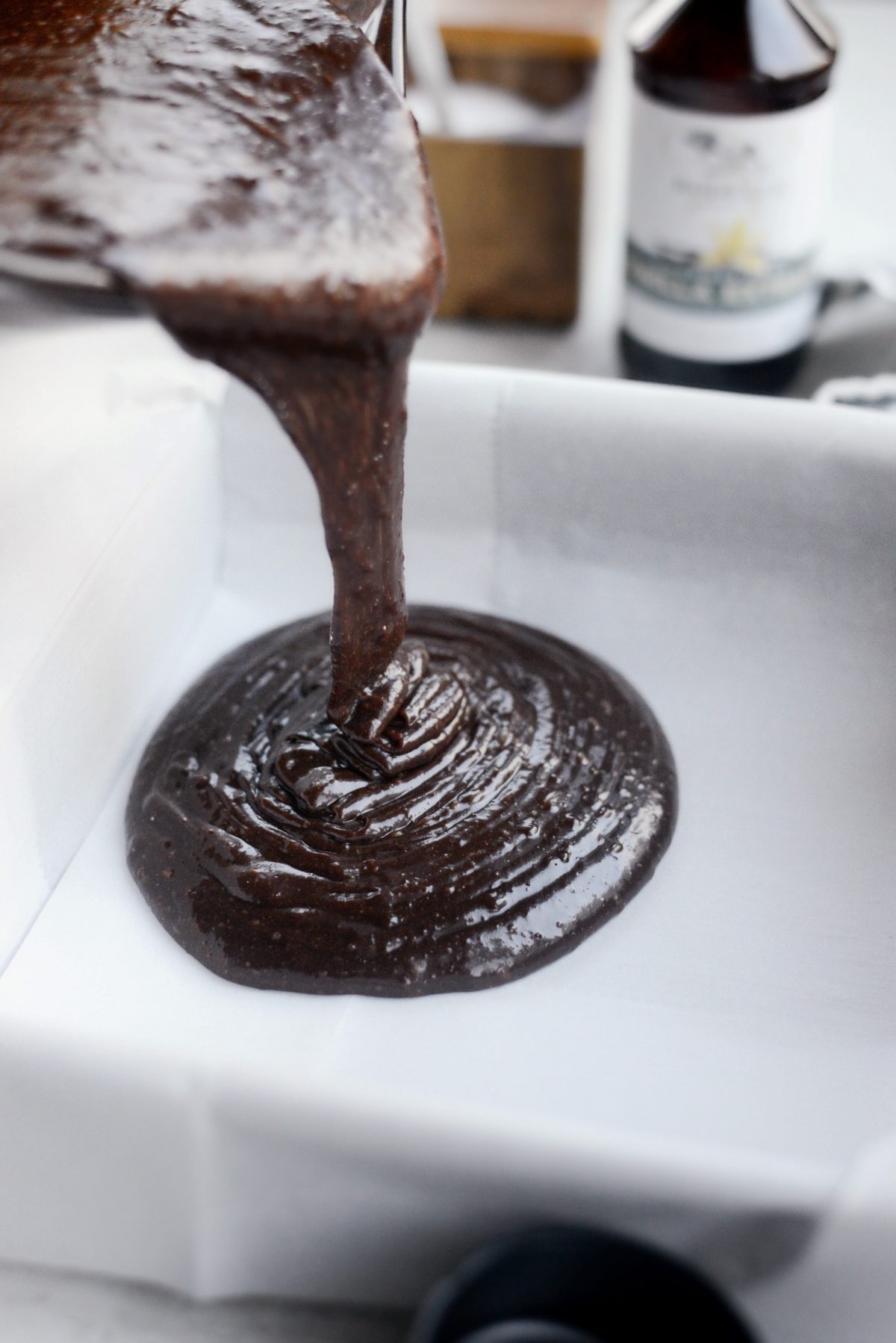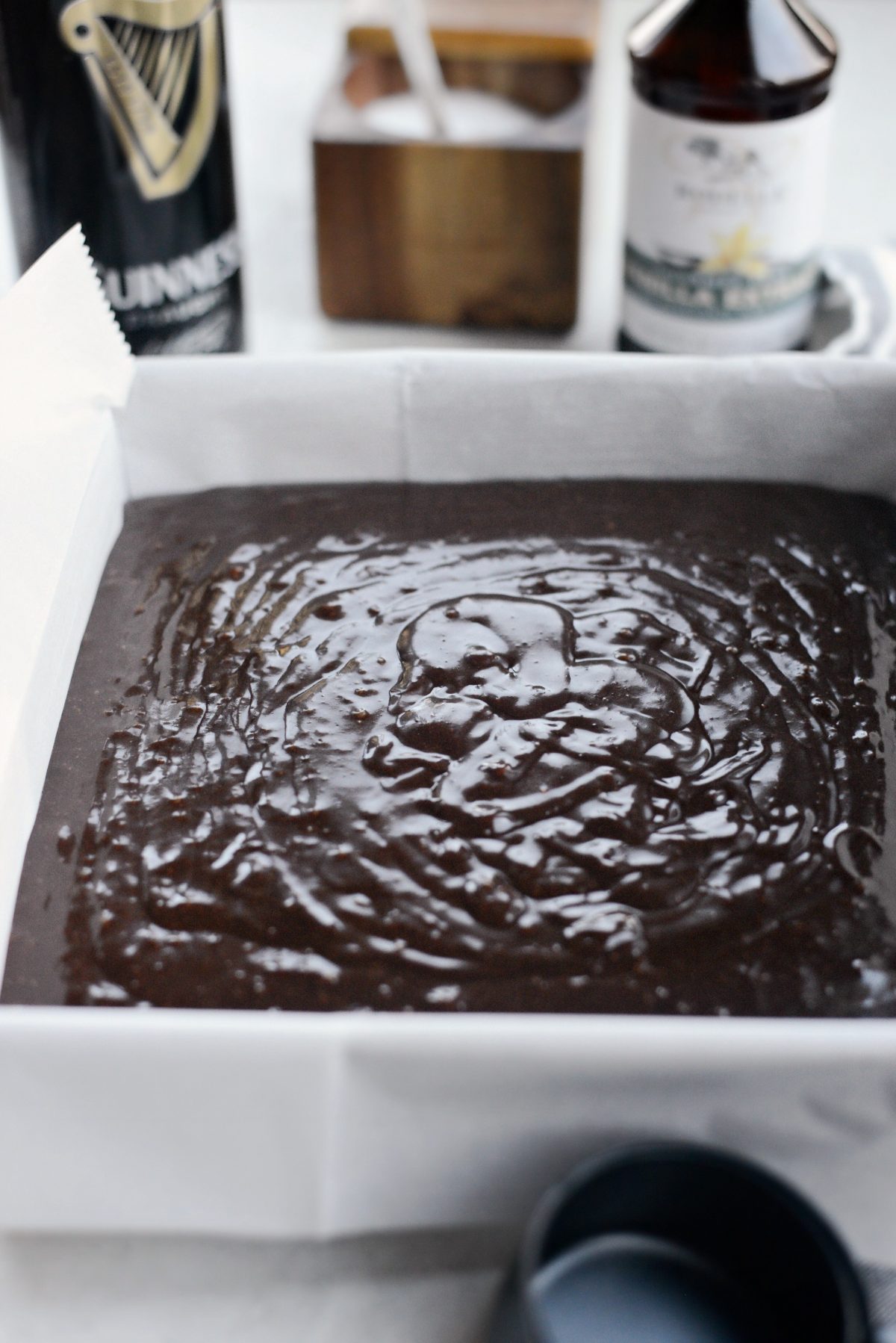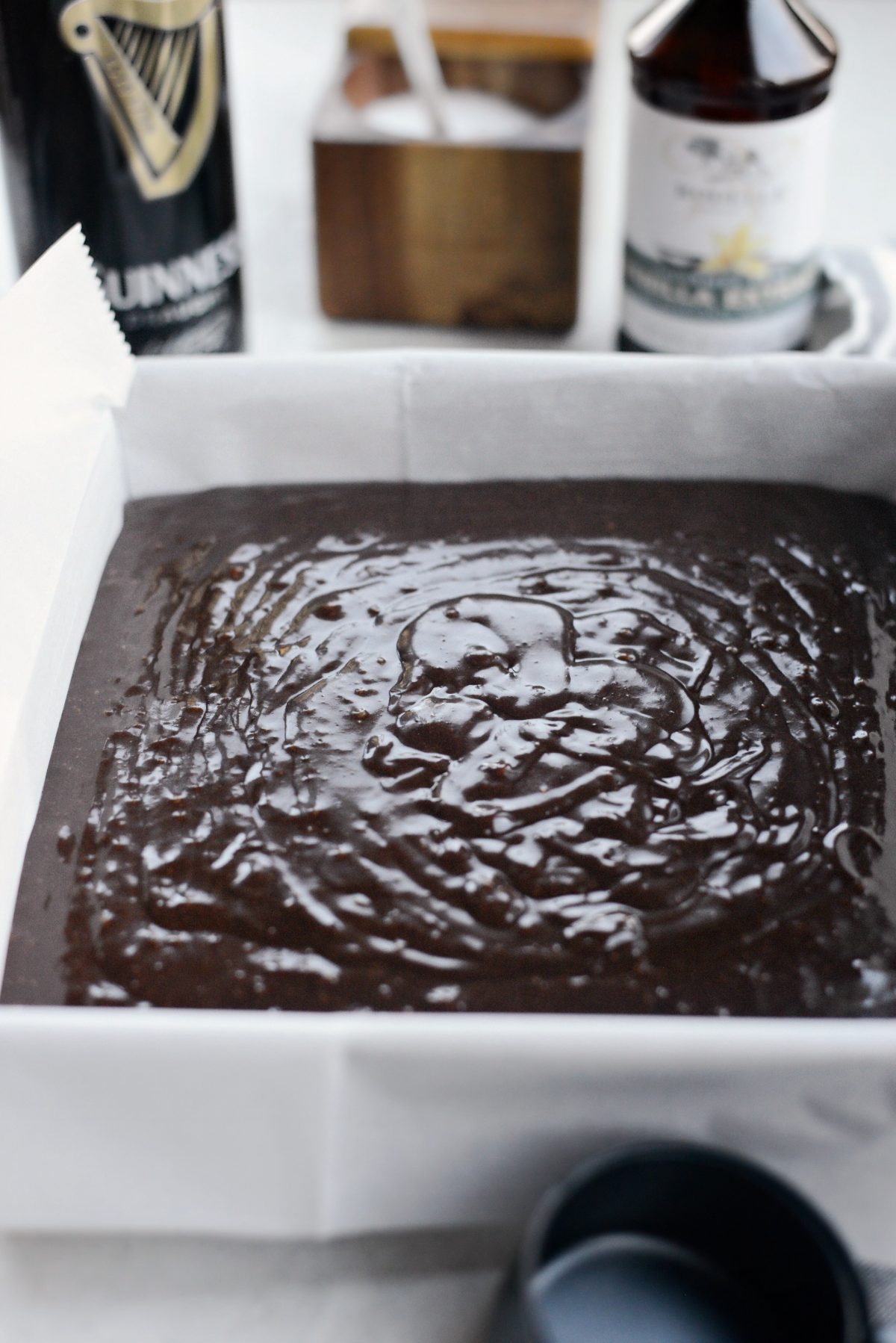 Next, pour the brownie batter into a 9×9 pan that is lined with parchment paper leaving 2-inches of over hang on all sides.
gorgeous!
Next, slide the pan onto the middle rack of your preheated 350° and bake for 30 to 40 minutes or until desired doneness. 35 minutes in the oven yielded perfect fudgy brownies for us.
Allow the brownies to cool completely before frosting.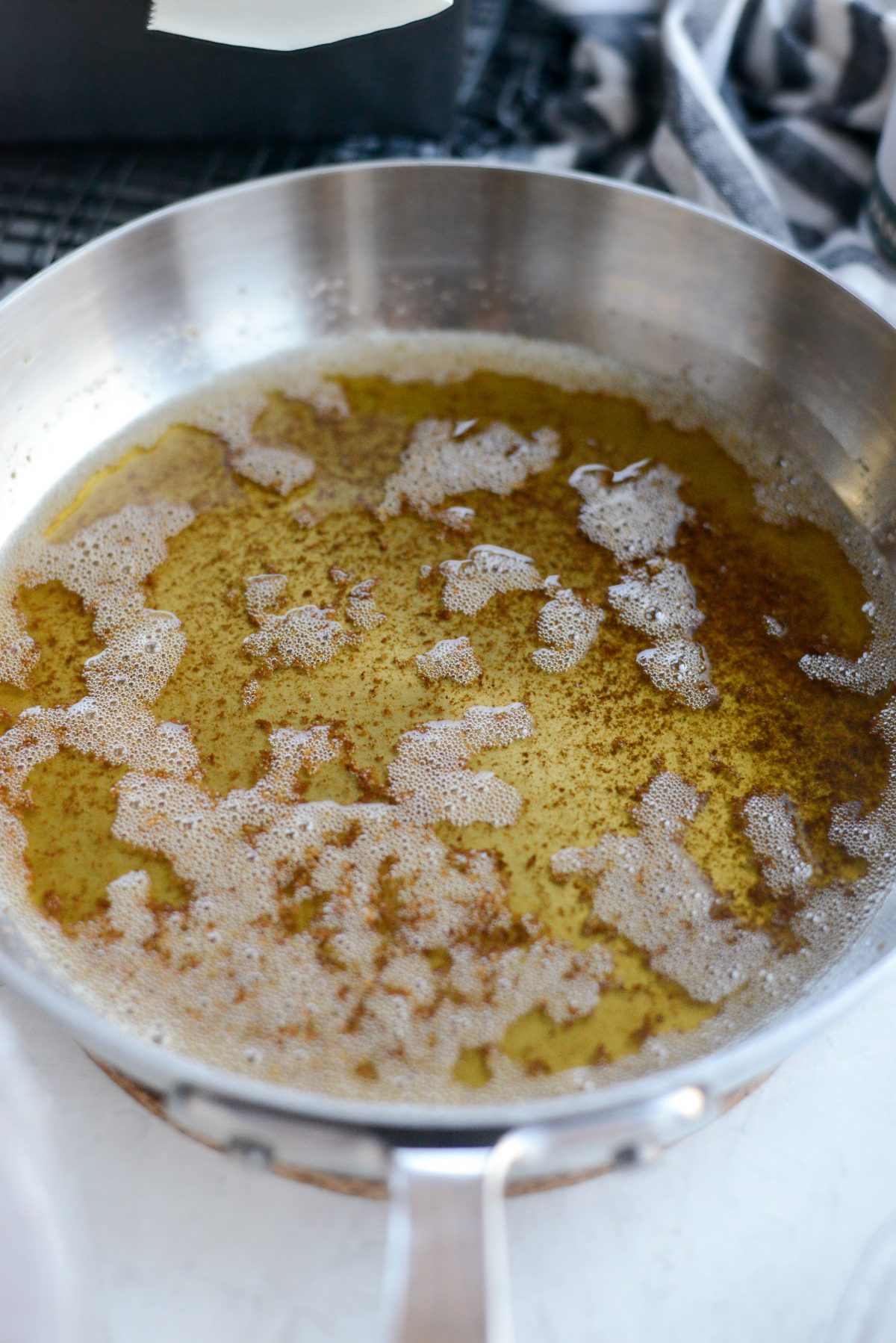 For the frosting, brown 6 tablespoons of butter in a skillet. For complete instructions on how to brown butter, click over to this post.
Next, pour the warm browned butter into a mixing bowl with 3 cups powdered sugar that has been sifted. Then use an electric mixer to combine.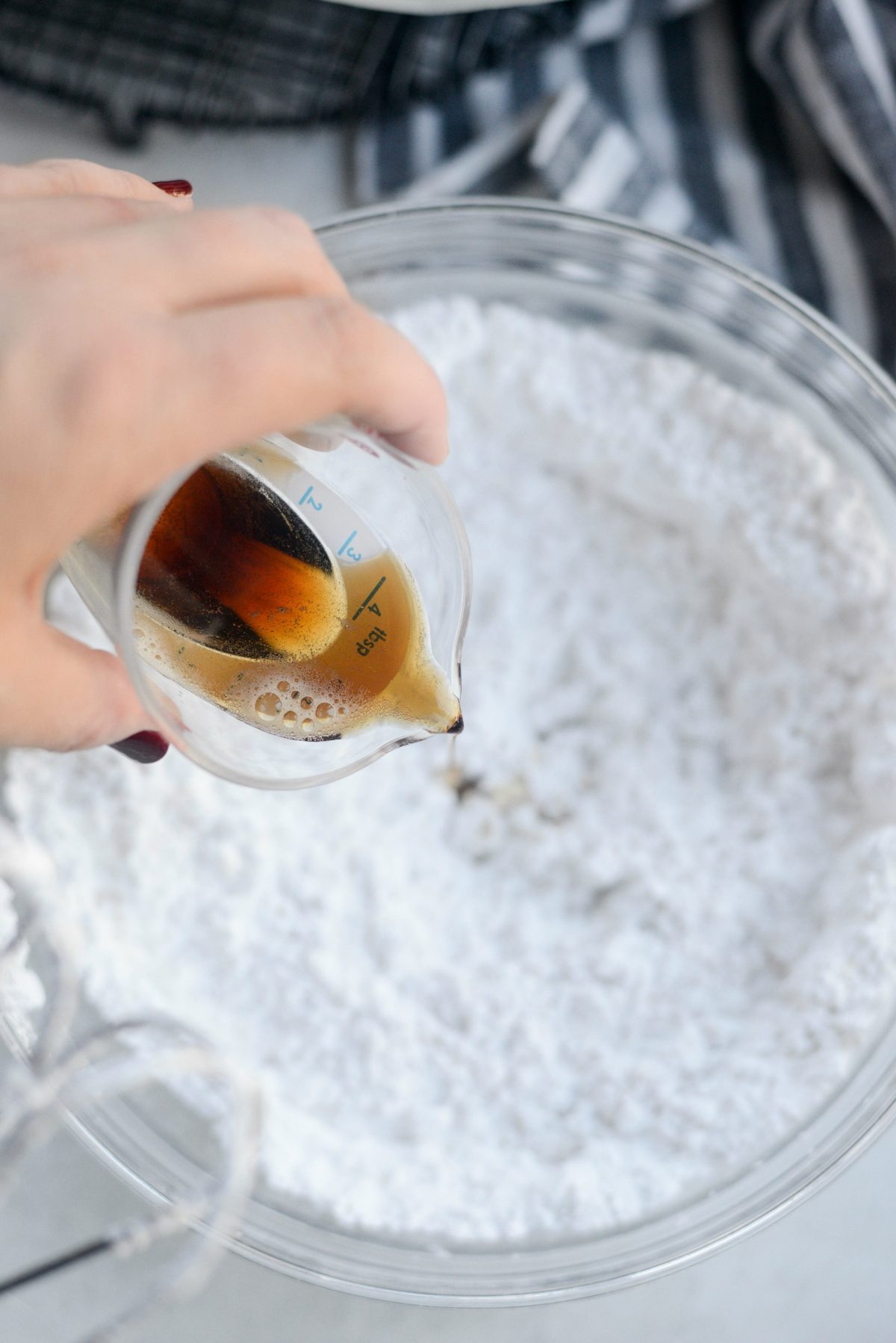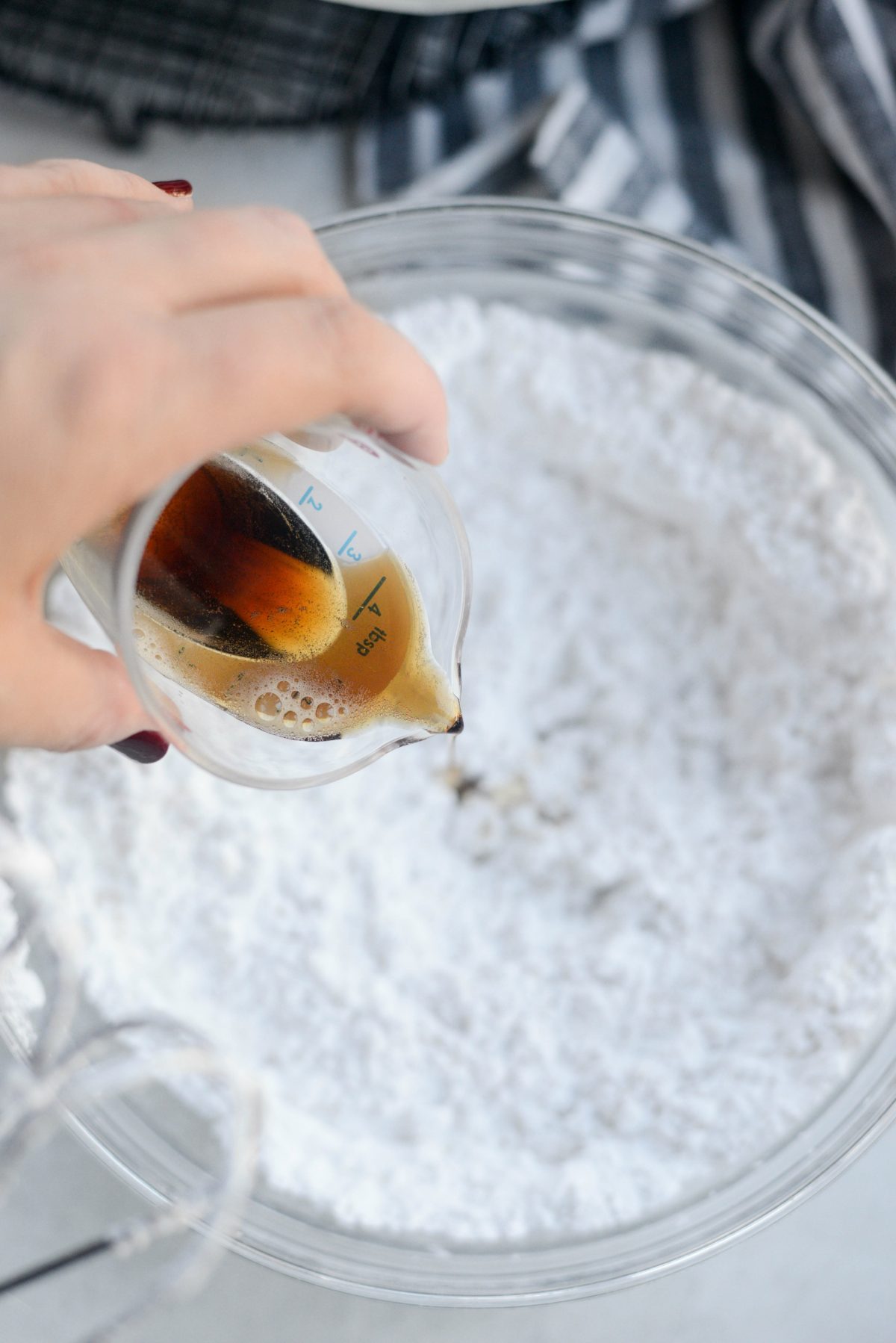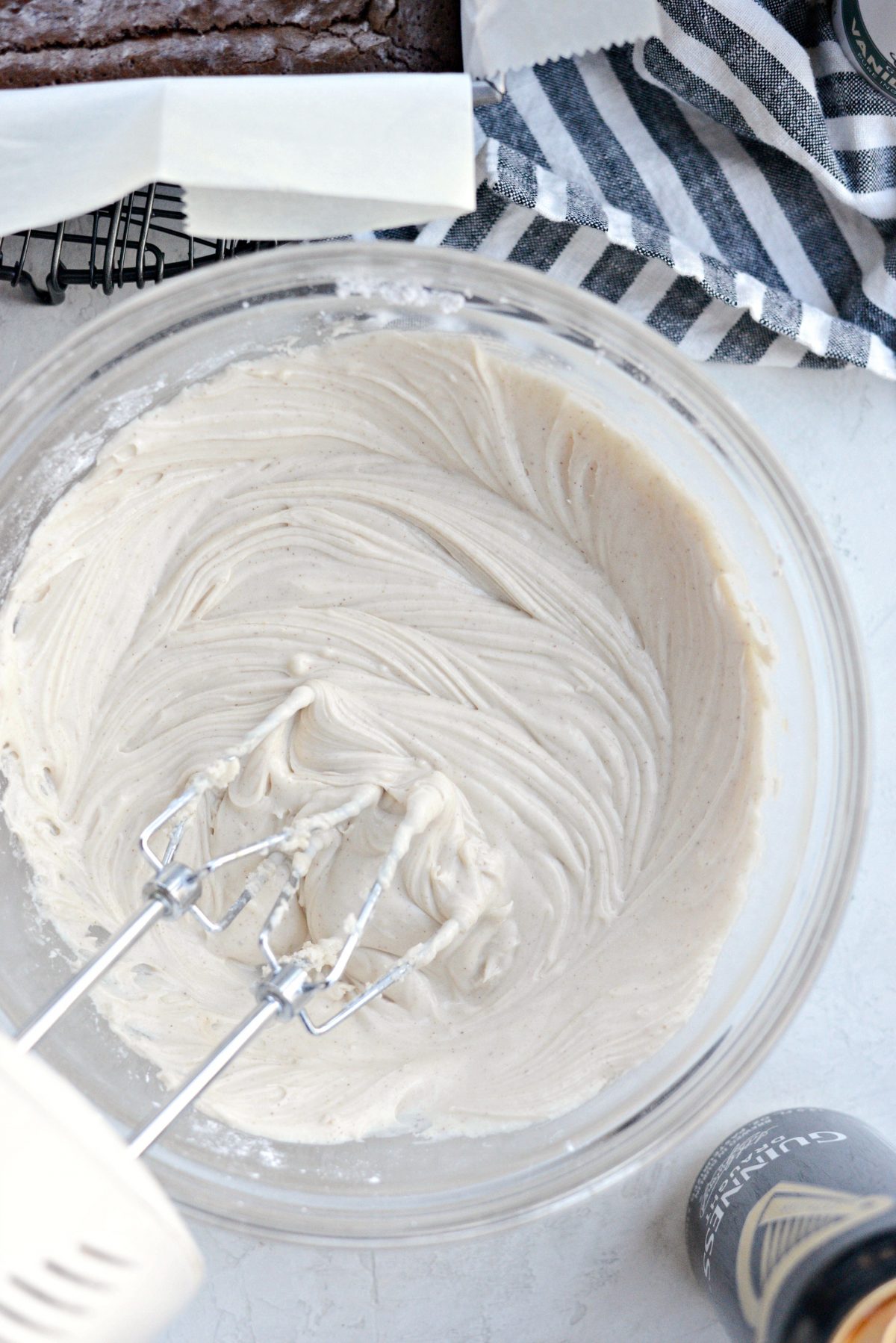 Next add in 2 tablespoons of Guinness and then gradually add enough whole milk until you reach a desired consistency, about 2 to 3 tablespoons.
Finally, frost the brownies with as little or as much of the frosting as your heart desires.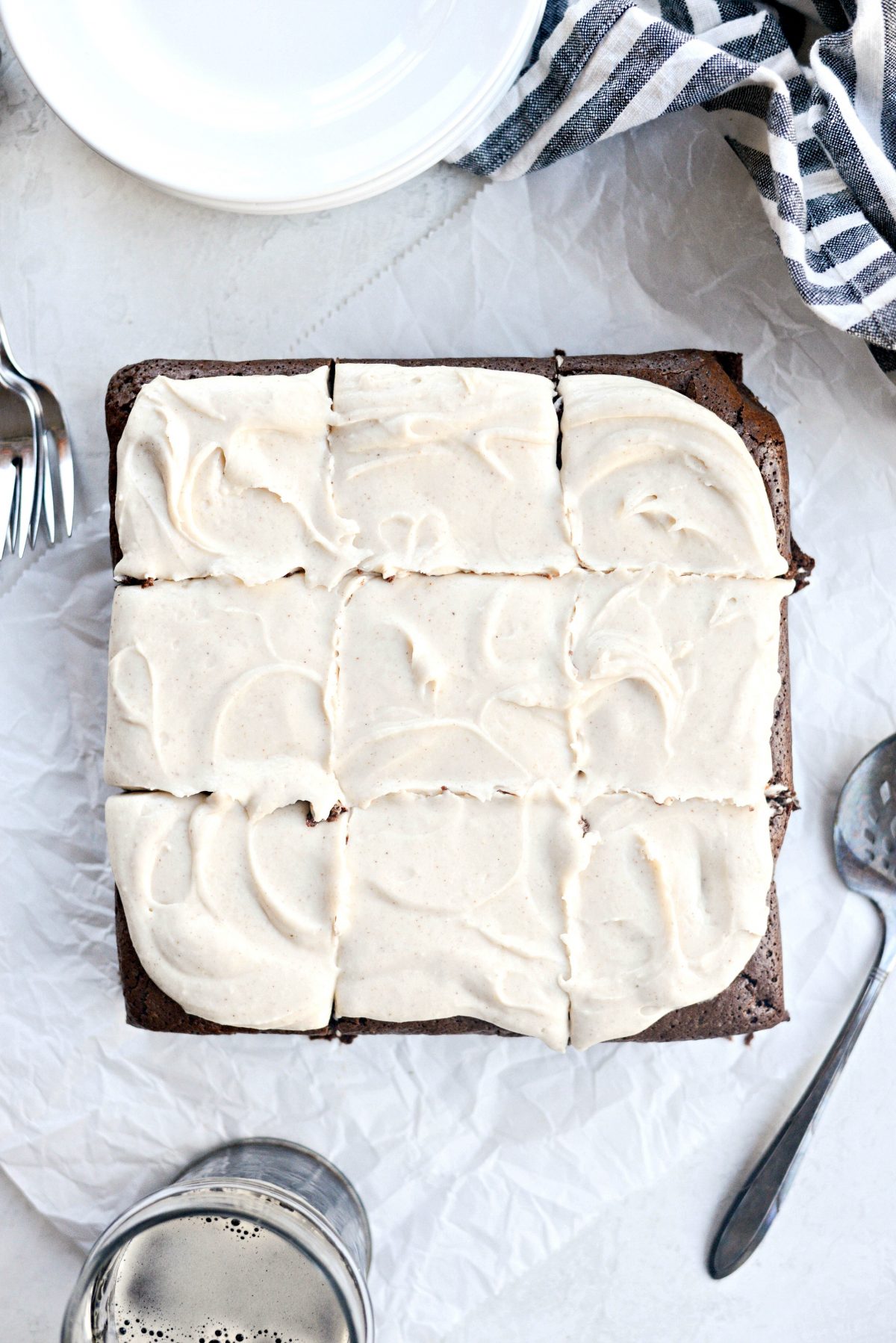 As you can clearly see, we go all out.
Cut, serve, devour.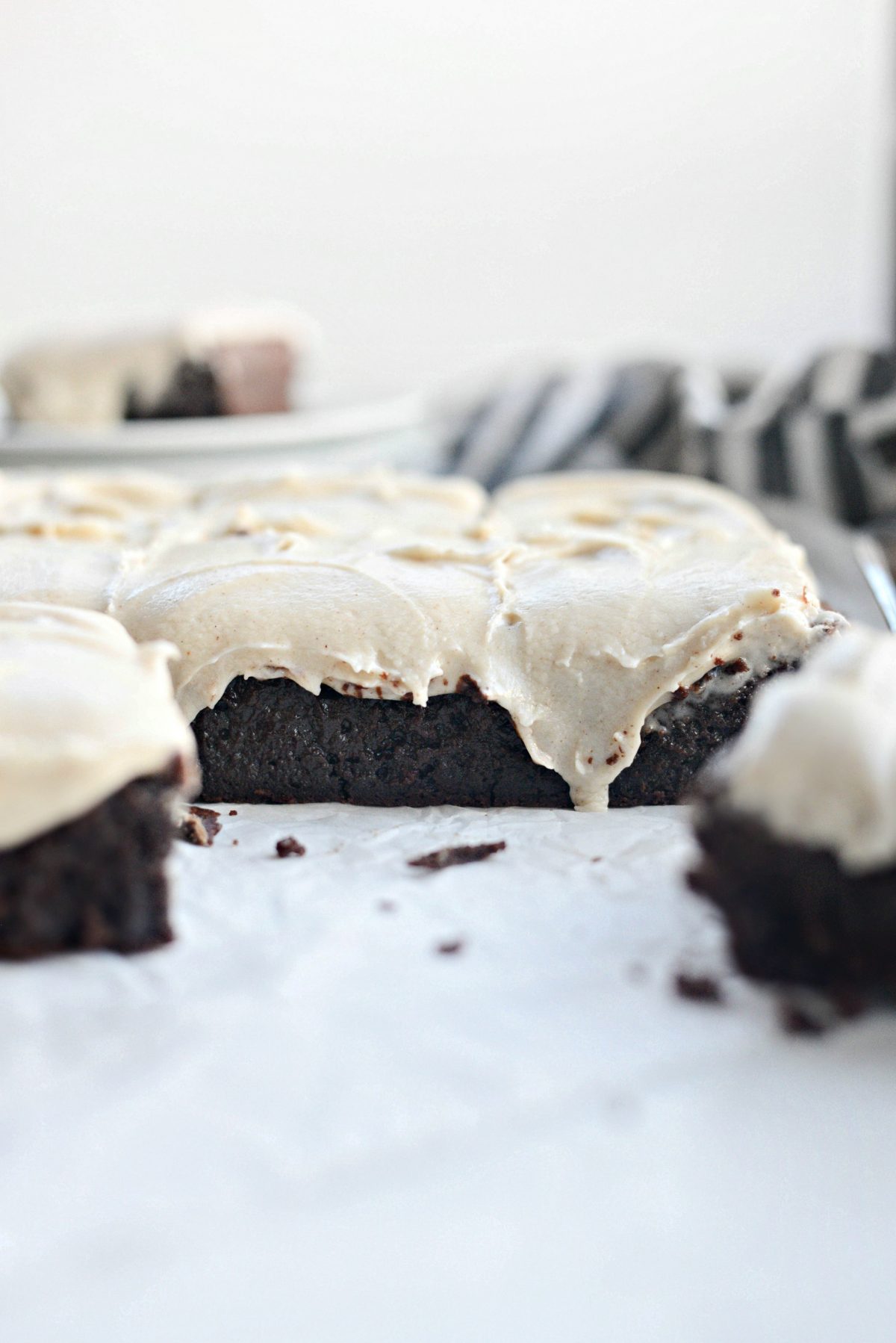 These brownies were a hit at our house. I had like one bite, and believe me, the struggle was real because it took everything I had to not unhinged my jaw and then inhale the pan. I suppose that means I have more willpower than I thought.
These chocolate Guinness brownies are:
rich and fudgy
chocolaty with a subtle hint of beer (so good)
simply perfect.
The End.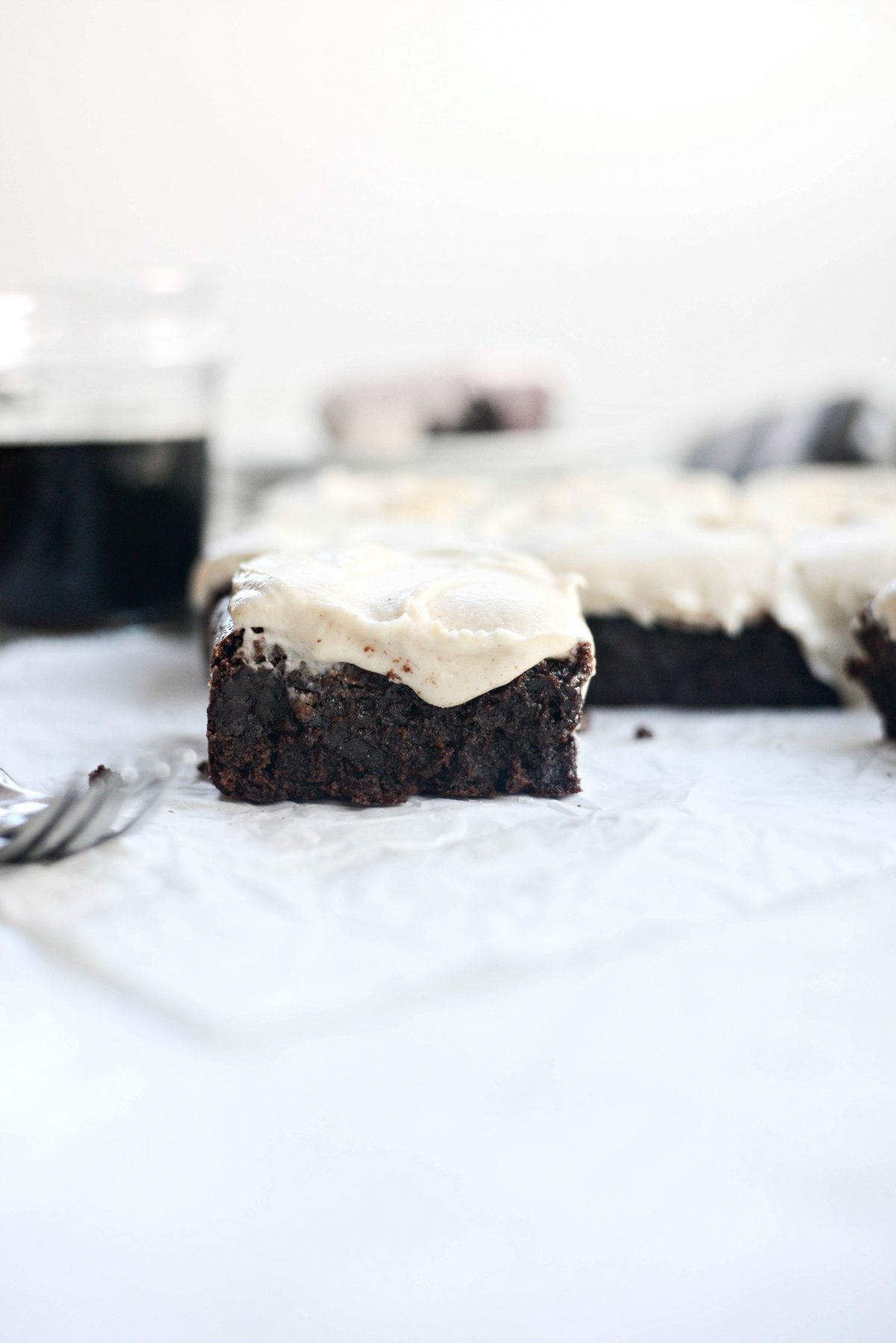 Enjoy! And if you give this Chocolate Guinness Brownies recipe a try, let me know! Snap a photo and tag me on twitter or instagram!
This post may contain affiliate links.
Buy the Cookbook: Simply Scratch : 120 Wholesome Homemade Recipes Made Easy Now available on Amazon »
THANK YOU in advance for your support!