You are going to love how delicious this Easy Salsa Verde recipe is! Fresh tomatillos,  jalapeno, onion and garlic are broiled until blistered and charred and then blended with freshly squeezed lime juice, cilantro and salt. Serve salsa verde with tortilla chips or use in your favorite recipe calling for green salsa.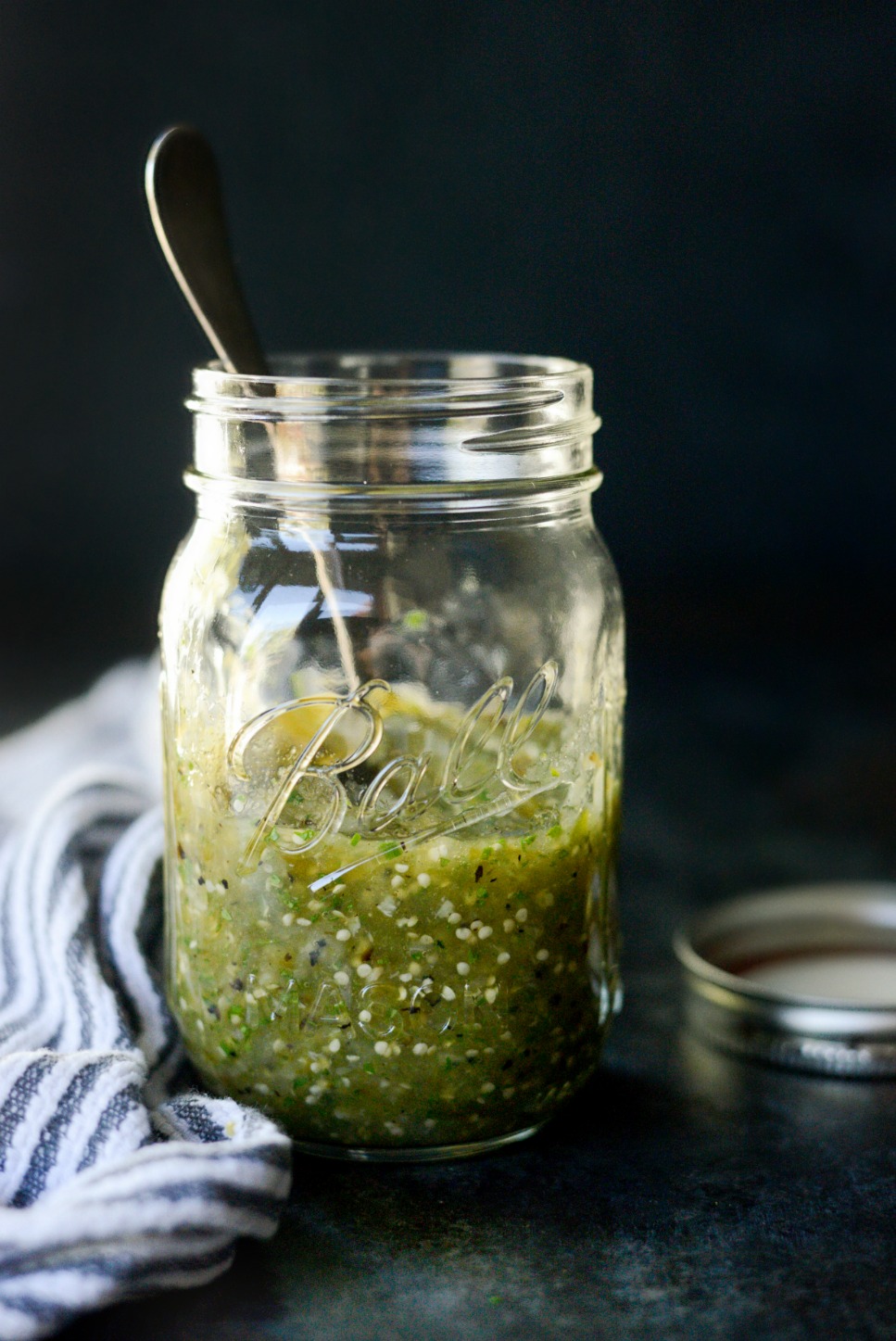 Yes, yes I've made a grilled version of tomatillo salsa before, but this, THIS is an easier version. If you can believe it. Like, throw veggies under the broiler until beautifully blistered and then dump everything into your food processor with fresh lime juice and cilantro. Pulse, pulse – salsa.  That kind of easy.
Speaking of easy, so I have had this certain tex/mex recipe in the works (that I'll be sharing in the next day or so) and it calls for salsa verde. You know me, I couldn't just crack open a jar and it's too chilly to grill. I wanted/needed a salsa verde recipe to be easy enough that it wouldn't discourage a homecook (or myself in the future) from making it at home on a random Tuesday  night.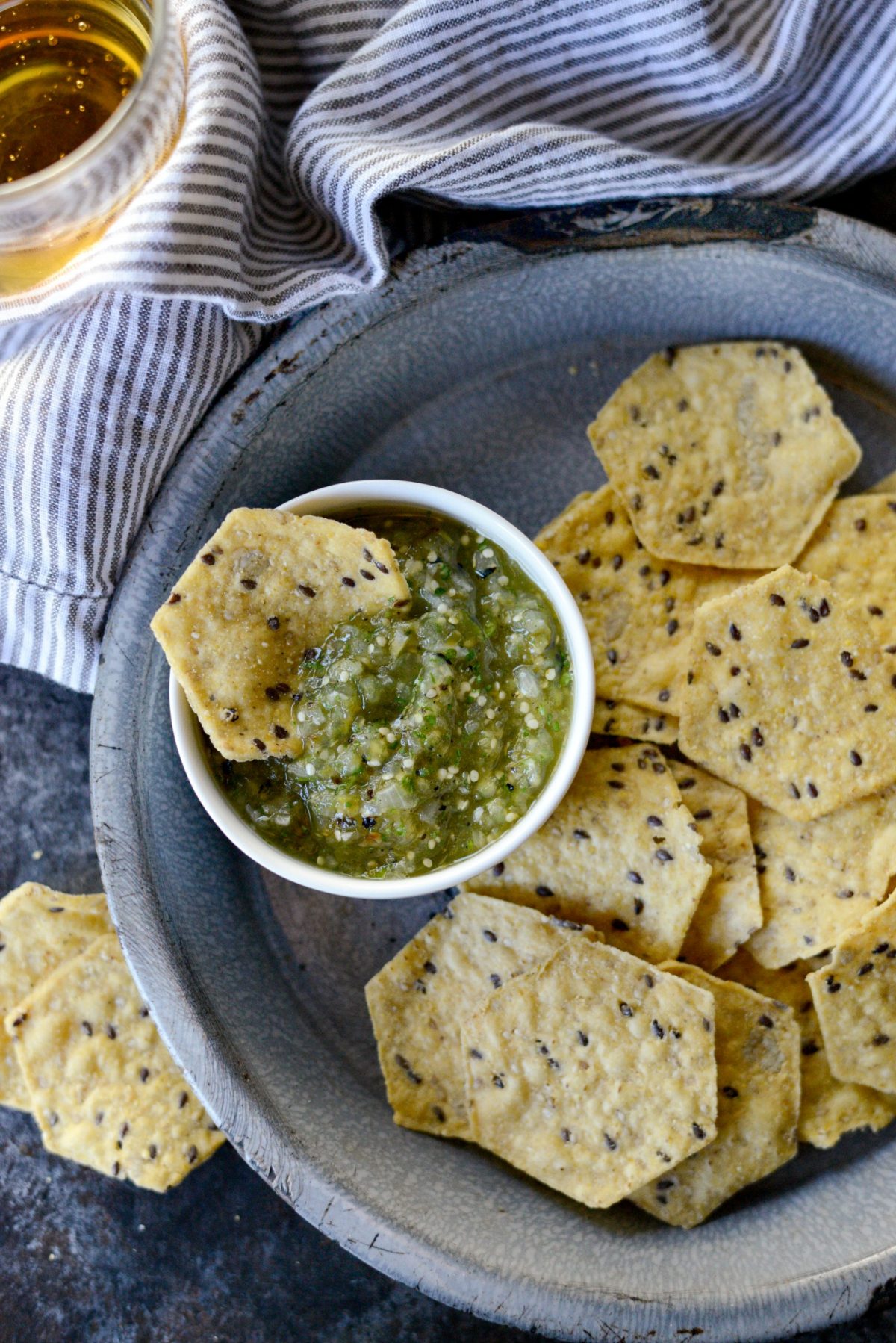 Taking a few notes from this recipe, I figured why not try it with tomatillos? They're basically sort of like tomatoes. The end result? OMG so good! Now it's been a minute since I've had tomatillo salsa, but this recipe is fresh and slightly sweet and a smidgen spicy. Just how I like my salsa.
Here, I'll show you.