Cantaloupe and Prosciutto Arugula Salad is fresh, sweet and simple. This salad is a cross between the appetizer we all love (prosciutto wrapped cantaloupe) and the beloved caprese salad. All of that is atop lightly dressed arugula for a fresh and delicious salad!
Cantaloupe is tasting so delicious right now. I can't say I've always beeb a cantaloupe fan, but I think I am now. Especially after this melon salad, it's all I can think about and now this cantaloupe and prosciutto arugula salad… it's safe to say I am indeed in love.
This is the kind of salad you serve on your dinner or patio table, with candles lit, sun is setting and there's a chilled bottle of white wine, garlic bread and your with close friends and family. At least in my head it is. I ate this sitting with my legs crossed on my front porch. But hey we all dream. Cantaloupe and Prosciutto Arugula Salad is perfect as a light lunch or as a starter to your meal. It's delicious as a side to grilled salmon, chicken or shrimp and scallops. And WINE.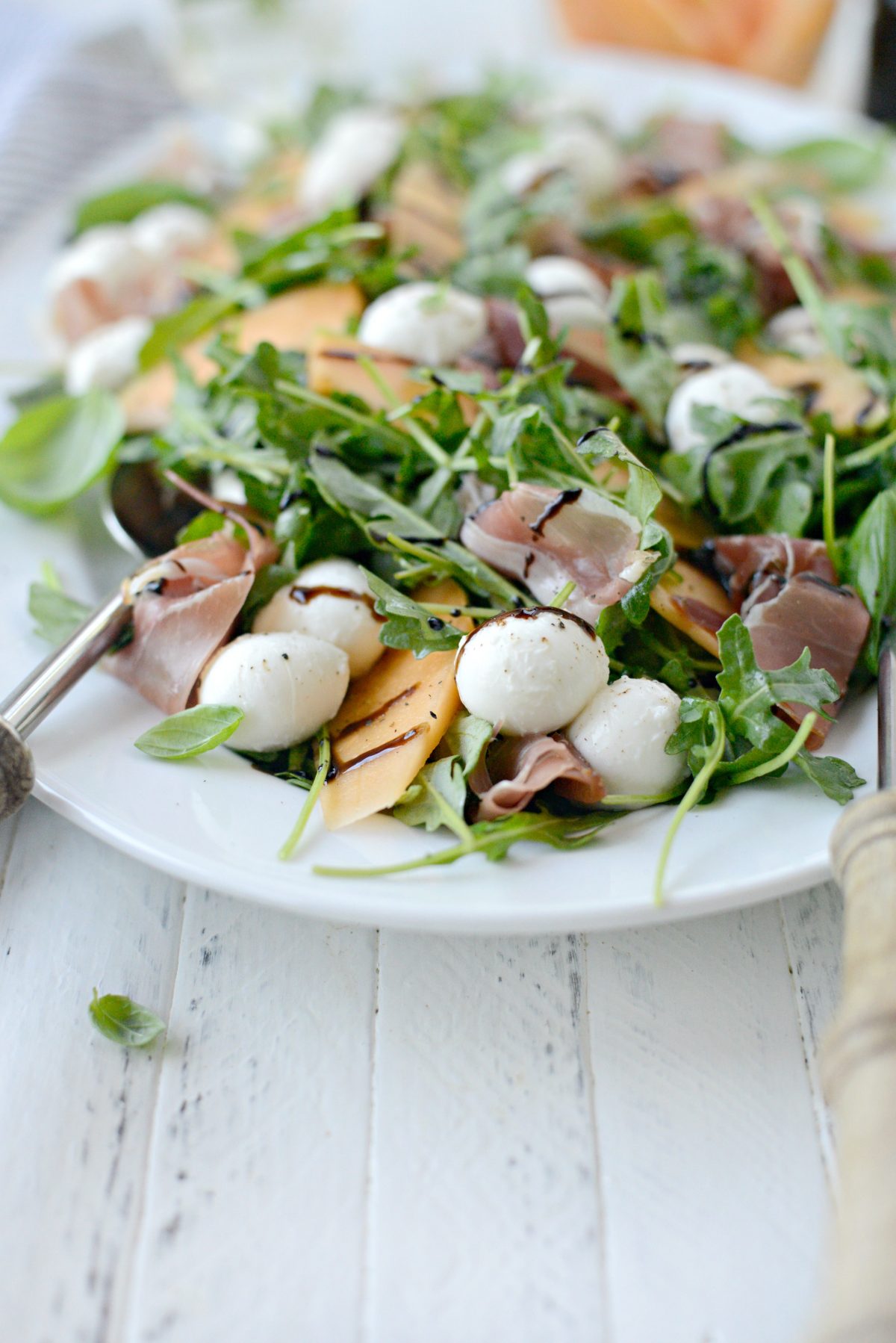 Your summer dinner needs this salad.