Cauliflower Breakfast Hash Browns are a lightened up version of the beloved classic. Riced cauliflower is mixed with sharp cheddar and parmesan cheese and griddled until crispy. These make for a delicious breakfast side dish to eggs, bacon and toast.
Last weekend Pat and I spent majority of it by ourselves. Mal was out of town with her dance team and Haileigh was either working or with her friends. I can't remember the last time this has happened. Pat and I made the most of it and went hiking both Saturday and Sunday, and I made us a big breakfast afterwards. On the menu was fried eggs, bacon and cauliflower hash browns.
To keep this recipe on the easy side, I used pre-riced cauliflower pearls. Sometimes I don't want to go through the hassle of lugging out my food processor and doing it myself. Then I just tossed the cauliflower with low-fat sharp cheddar cheese (regular is fine too!), parmesan, a little panko breadcrumbs, a few beaten eggs, salt and pepper. SO easy and in under just 30 minutes you have crispy and super delicious breakfast hash browns.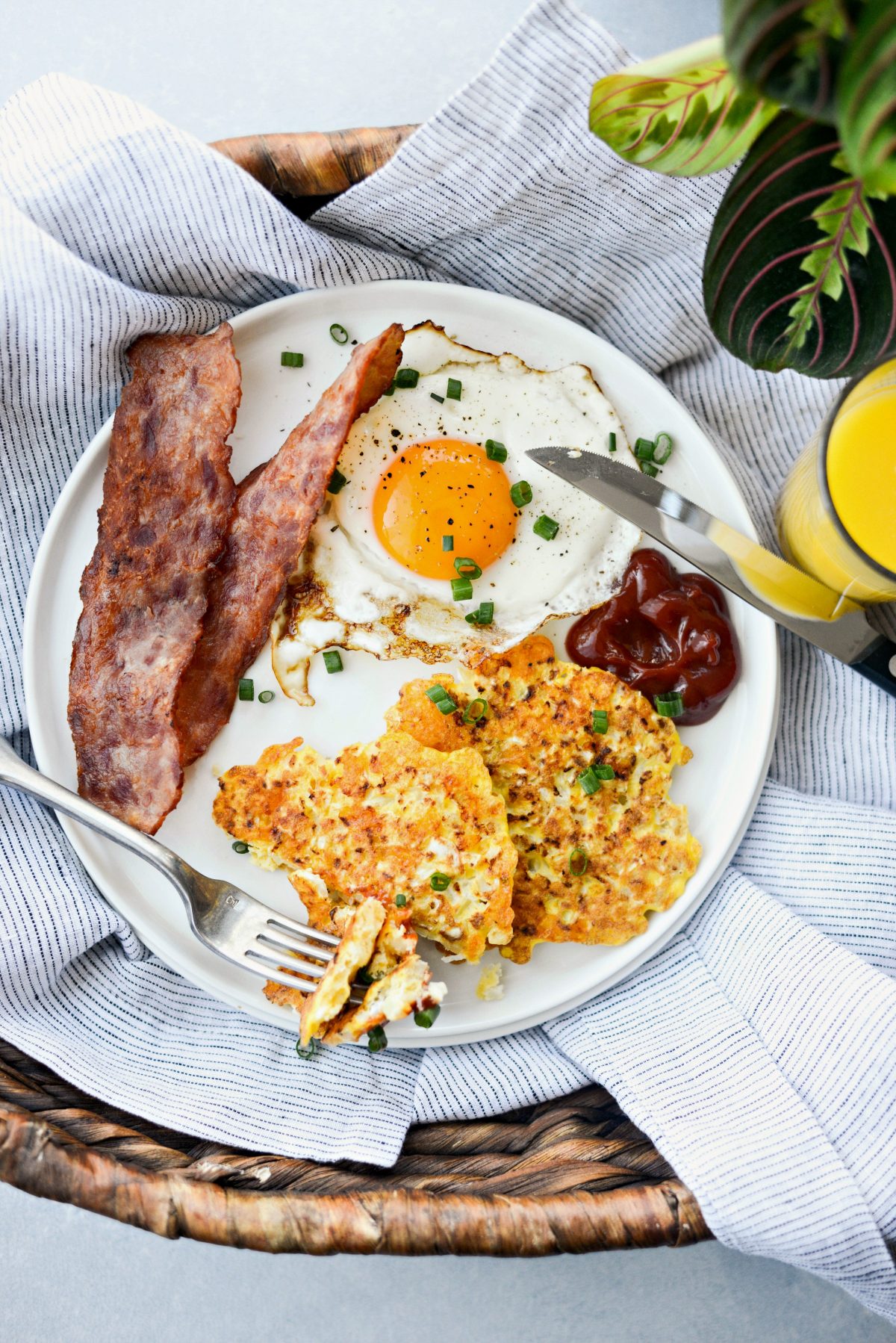 Get ready to fall in love.