Sweet and smoky, these Grilled Cherry Chipotle Chicken Wings will be the hit of your next get together. The secret to this quick cherry chipotle barbecue sauce is good quality cherry preserves. Serves 4 to 6 in about 30 minutes.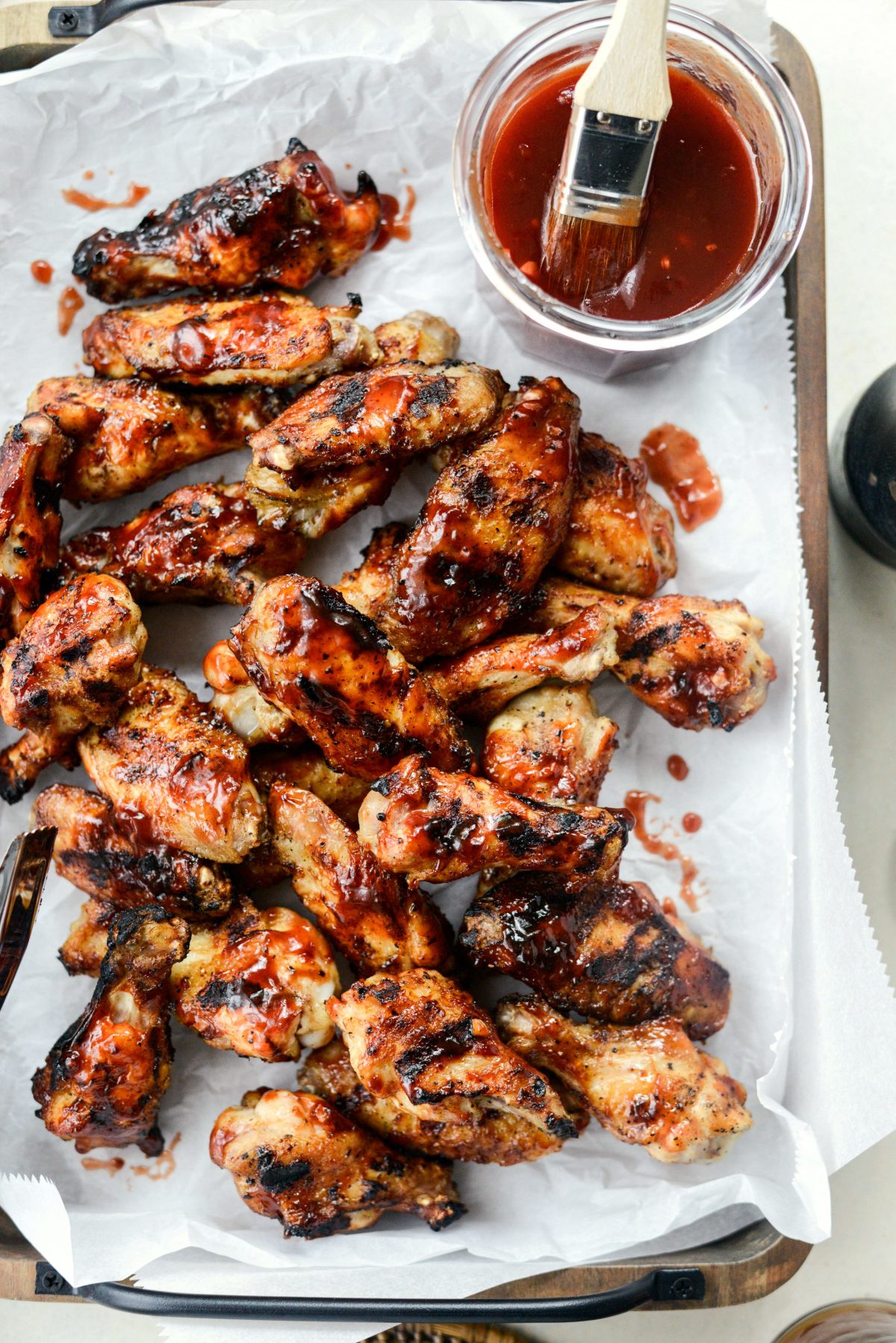 Would you just look at these beauties with their perfect grill marks and sauciness. I've made wings before and a couple of different ways, but grilling is by far my favorite. Besides being extremely easy, there's just something about the flavor of the grill met with the crispy skin and sticky sauce that speaks to me.
Speaking of sauce, this is a quick and easy barbecue sauce with my not-so-secret ingredient; cherry preserves. I love using jams or preserves for things like vinaigrettes, so why not barbecue sauce? It adds sweet flavor and gets deliciously sticky. Win- win.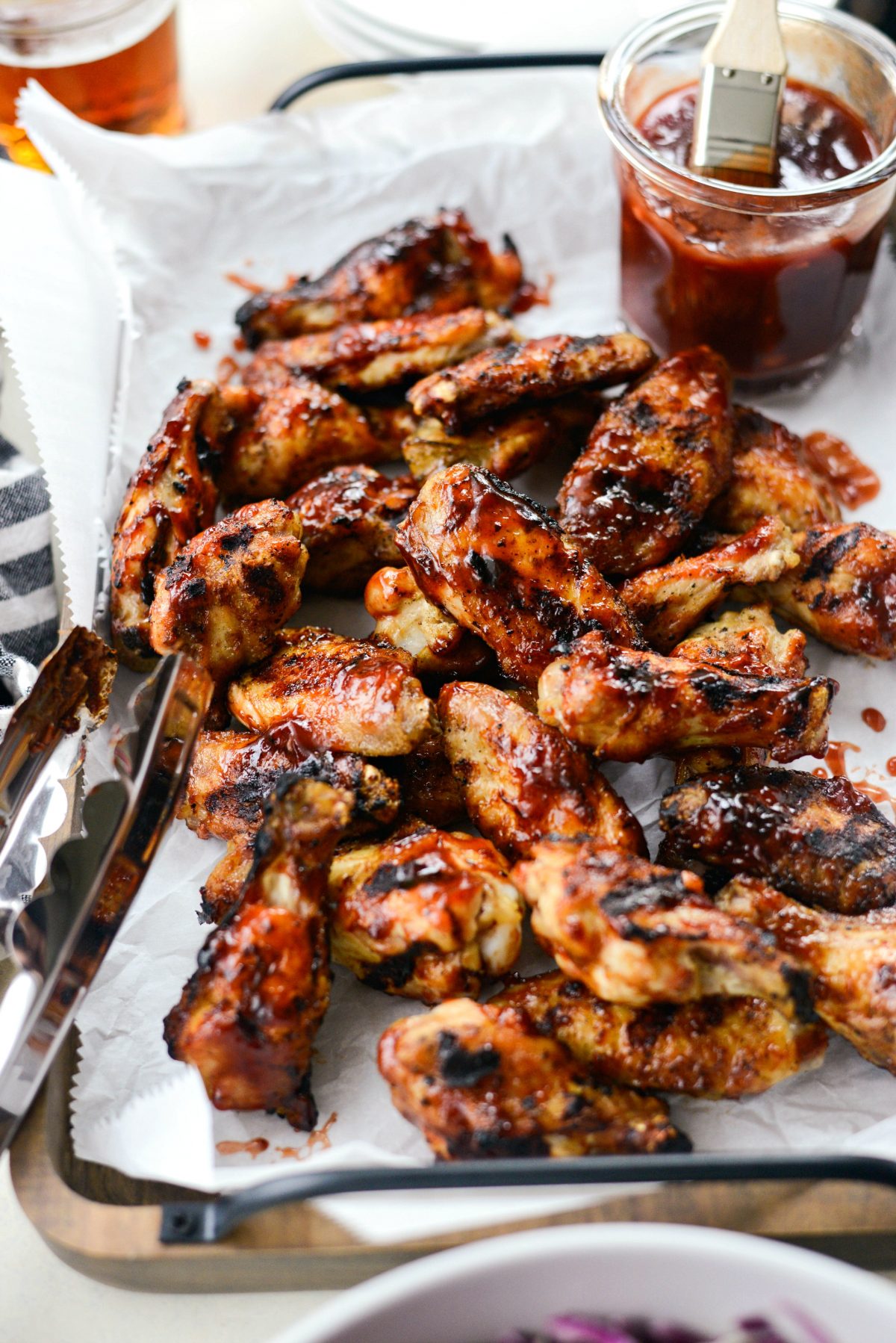 These wings grill up quick, so you can kick back and enjoy the sunshine.