Breakfast is served and on the menu is this Lemon Ricotta Puff Pancake. Also known as a dutch baby, this recipe calls for the usual pancake ingredients, plus fresh lemon zest and creamy ricotta cheese. Served with a simple wild blueberry syrup.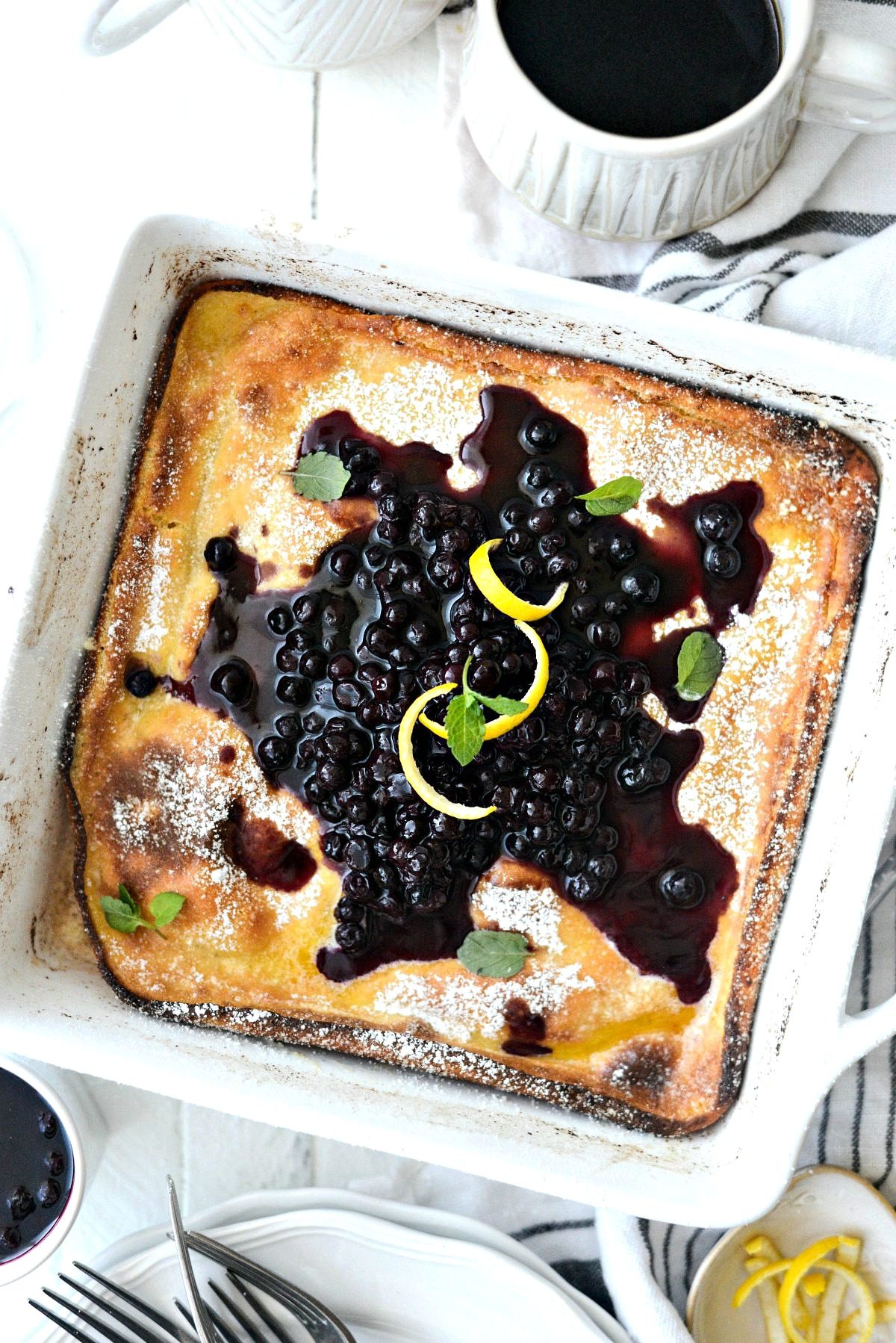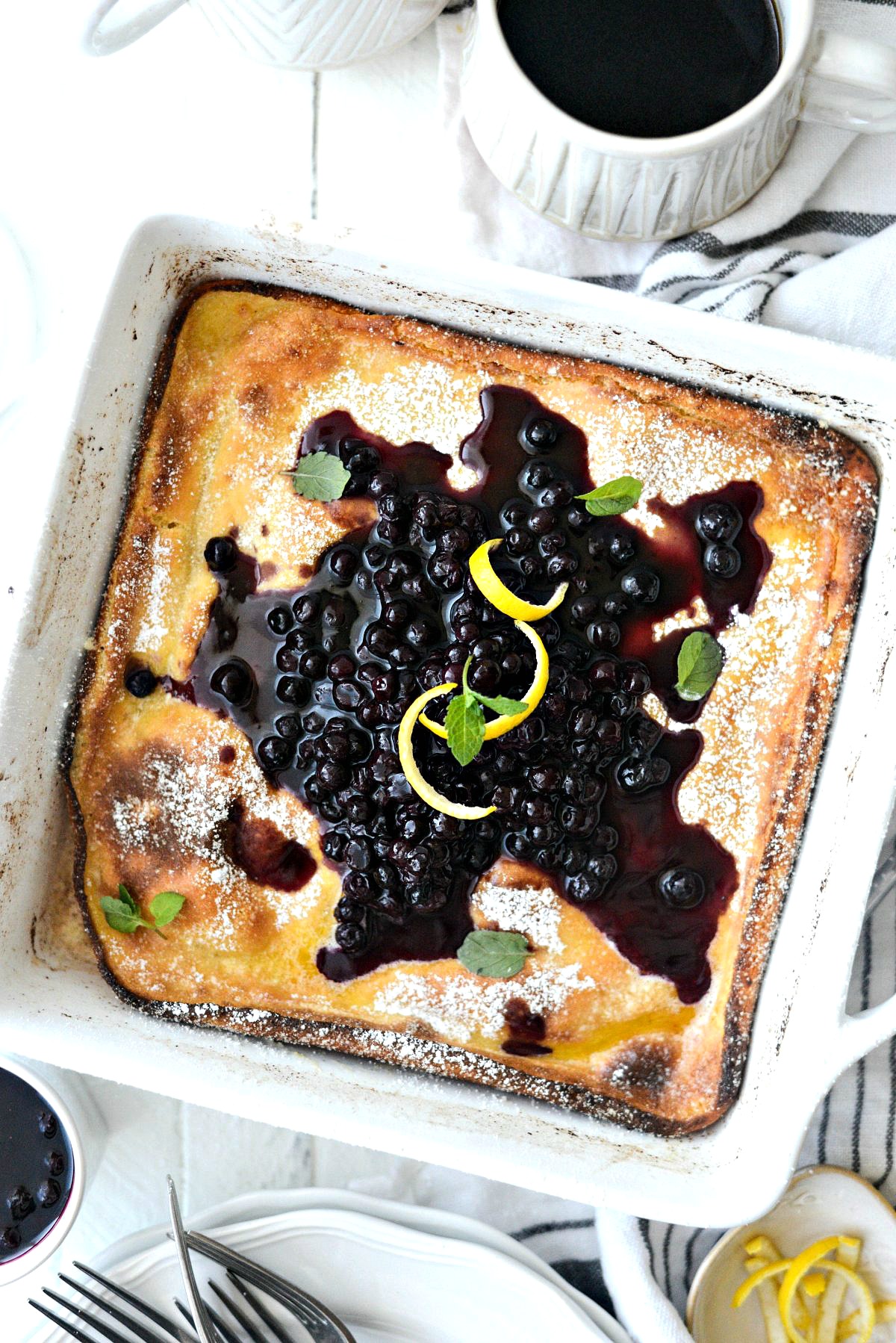 I love breakfast. This is not new. And I especially love pancakes, bonus points if it's lemon and blueberry. Speaking of pancakes (and lemon and blueberries)… I made us a puff pancake! Similar to a dutch baby, a puff pancake is literally the same thing. Instead of a hot skillet, the pancake batter is poured into a hot buttery casserole dish and then bakes until golden and of course puffy.
In this particular puff pancake, fresh lemon zest is combined with ricotta cheese in a simple pancake batter. It bakes and puffs and is oh-so-glorious. And if that wasn't amazing, I also made a wild blueberry syrup . Spoon this over once the pancake is baked and golden.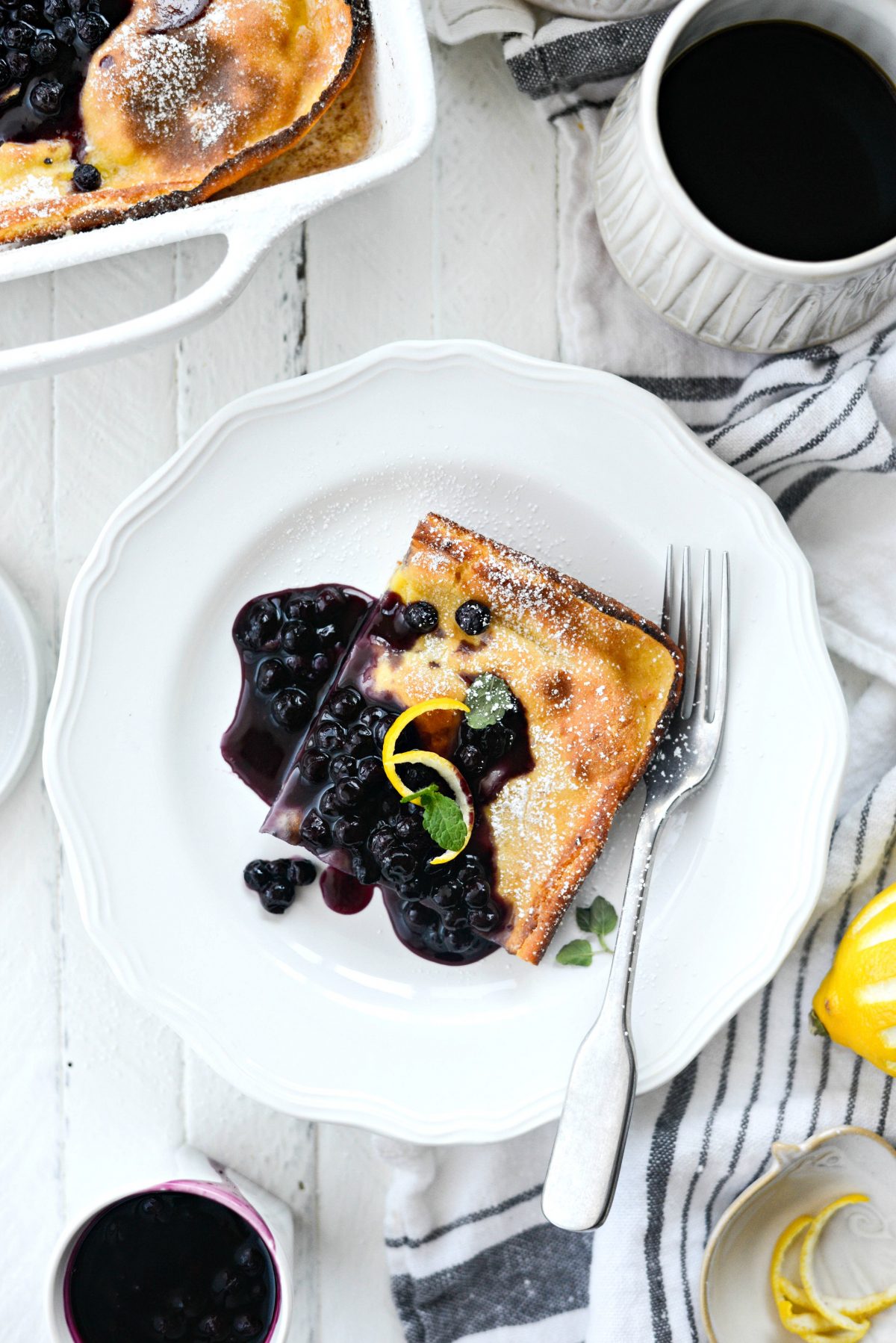 Heaven is the combination of lemon and wild blueberries. Prepare to fall in love!