When it's especially cold out, nothing is better than a steaming cup of Espresso Hot Chocolate. Chopped chocolate is melted into hot milk, heavy cream, espresso, cinnamon and vanilla. This hot cocoa with a caffeine boost is the perfect thing on a chilly winter day.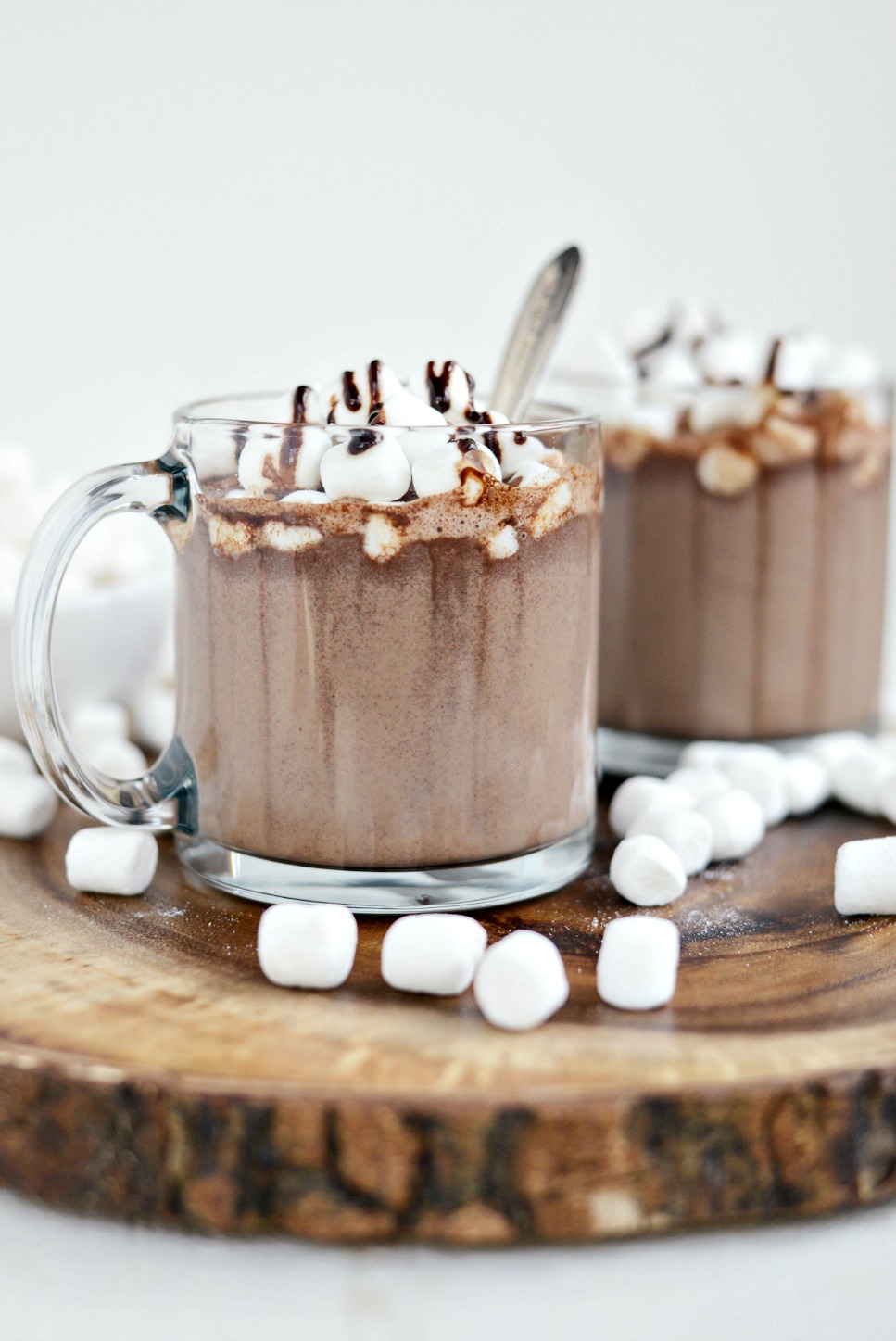 I don't know about you, but I cannot get my mind wrapped around it being Christmas in less than two weeks! I've done most of my shopping via the internet (thank you, Amazon Prime and your 2 day shipping!) but I need to find a day to actually go out and get the things that I can't buy online i.e stocking stuffers. However now that Michigan is finally in the throws of winter, I don't want to leave the warmth and coziness of my home and drive in the snow. If I do leave, like to grocery shop or something, I always take a travel mug of coffee with me. It's how I cope with most things. But, BUT! now I have a new BFF —> espresso hot chocolate!
Hot cocoa with some sass.
Haileigh is my tea drinker, while Malloree is my daughter who is obseesed with hot chocolate and also loves coffee. Since Mal was 3 years old  she would drink the last sip or two in my coffee mug. The last cold sip *shudders*. Now she's 13 and on weekends she makes her own cup of coffee and (in my opinion) proceeds ruin it with way to much creamer, but hey that's her prerogative. However, just about every school morning she will make herself a cup of hot chocolate [in the Keurig] and takes it to class with her in an insulated travel mug. If she's at home then she will pile a bunch of whipped cream on top with sprinkles. My girl loves her hot beverages.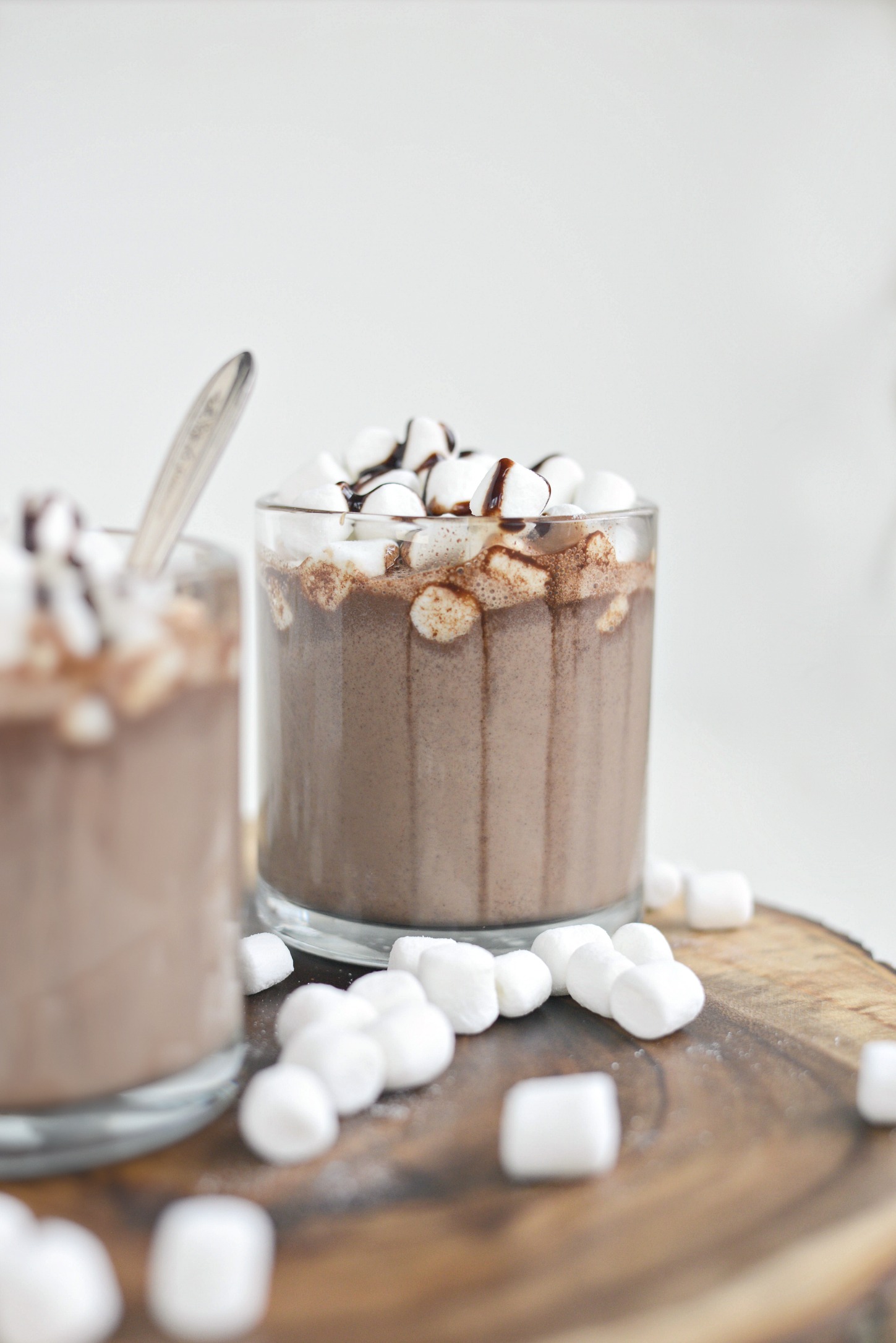 With her in mind, I made this espresso hot chocolate. It's the best of both her worlds in one mug, topped with marshmallows and homemade chocolate syrup.
*swoon*