Ginger sesame brown rice is not only easy but delicious. Fresh ginger injects a ton of flavor in to the rice as it cooks. Lastly fluff the rice and drizzle in toasted sesame oil and a sprinkle of toasted sesame seeds. Easy and pretty effortless.
We are a rice eating family.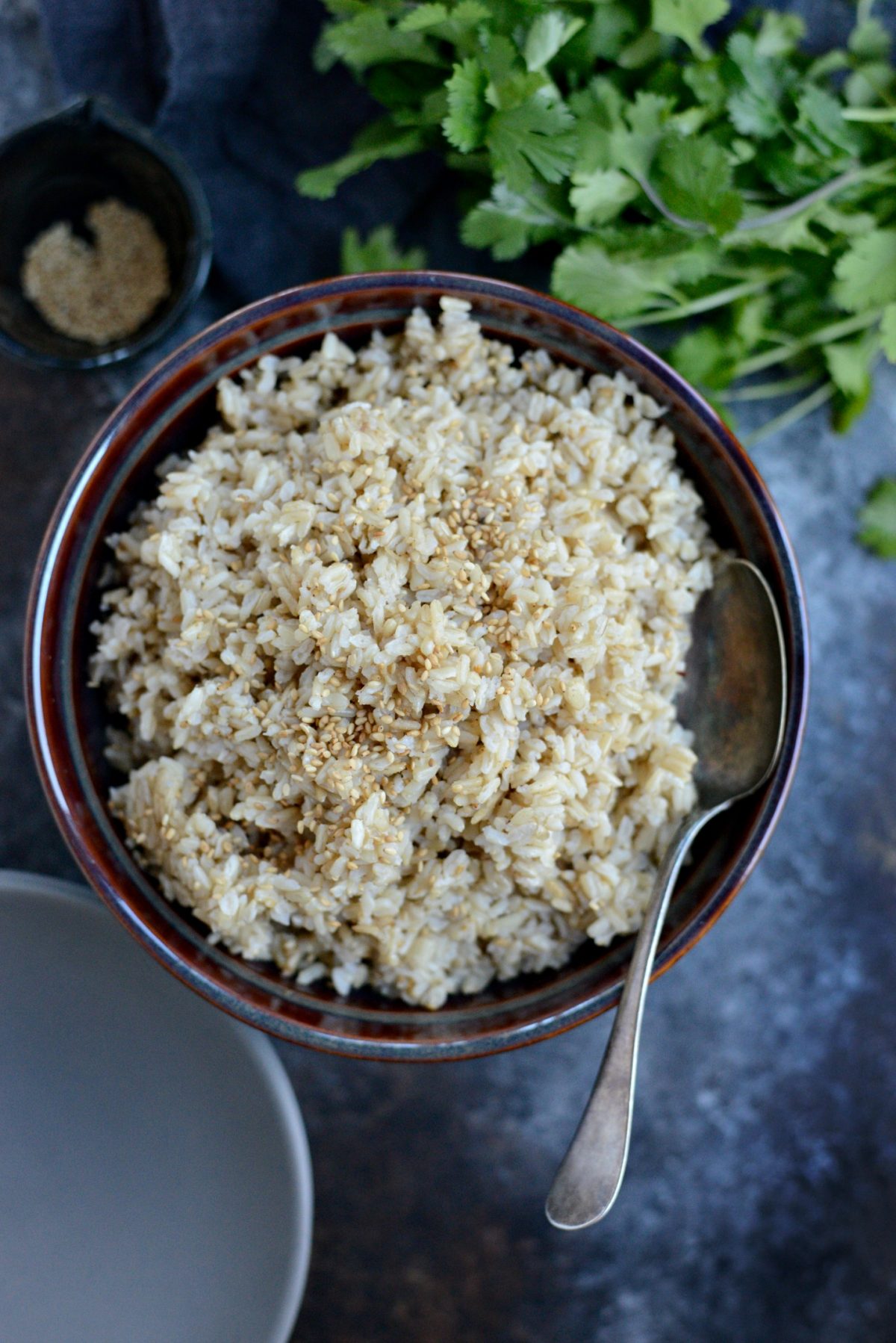 Well, most of us are with three out of four. Mal is still on the fence, which is crazy because the girl loves her carbs (get's it from me). Most of the time rice is pretty bland so what gives?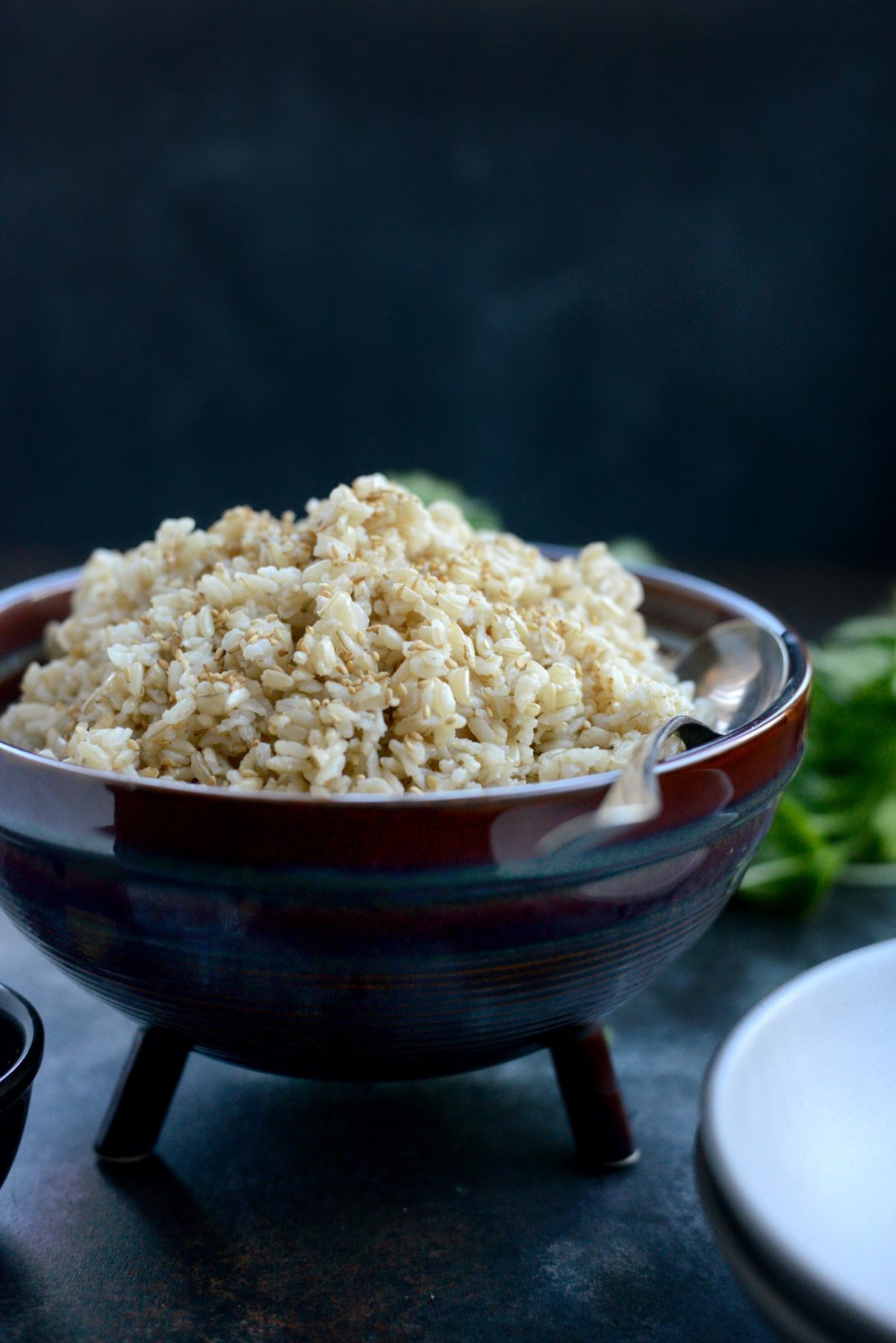 She claims that her only favorite rice is this recipe I posted last year. But then I made this ginger sesame brown rice and she claims it's second on her list. Ugh. I've never been more determined to make her love alltherice. It will happen. I will make it happen.