These Pigs in a Blanket with Jalapeño Mustard Dip will no doubt be a hit at your next party! Smoked sausages and cheddar cheese are rolled up in puff pastry and sprinkled with homemade everything (but the bagel!) seasoning before being baked. Once dunked in this mouthwatering jalapeño mustard dip it becomese ultimate snack!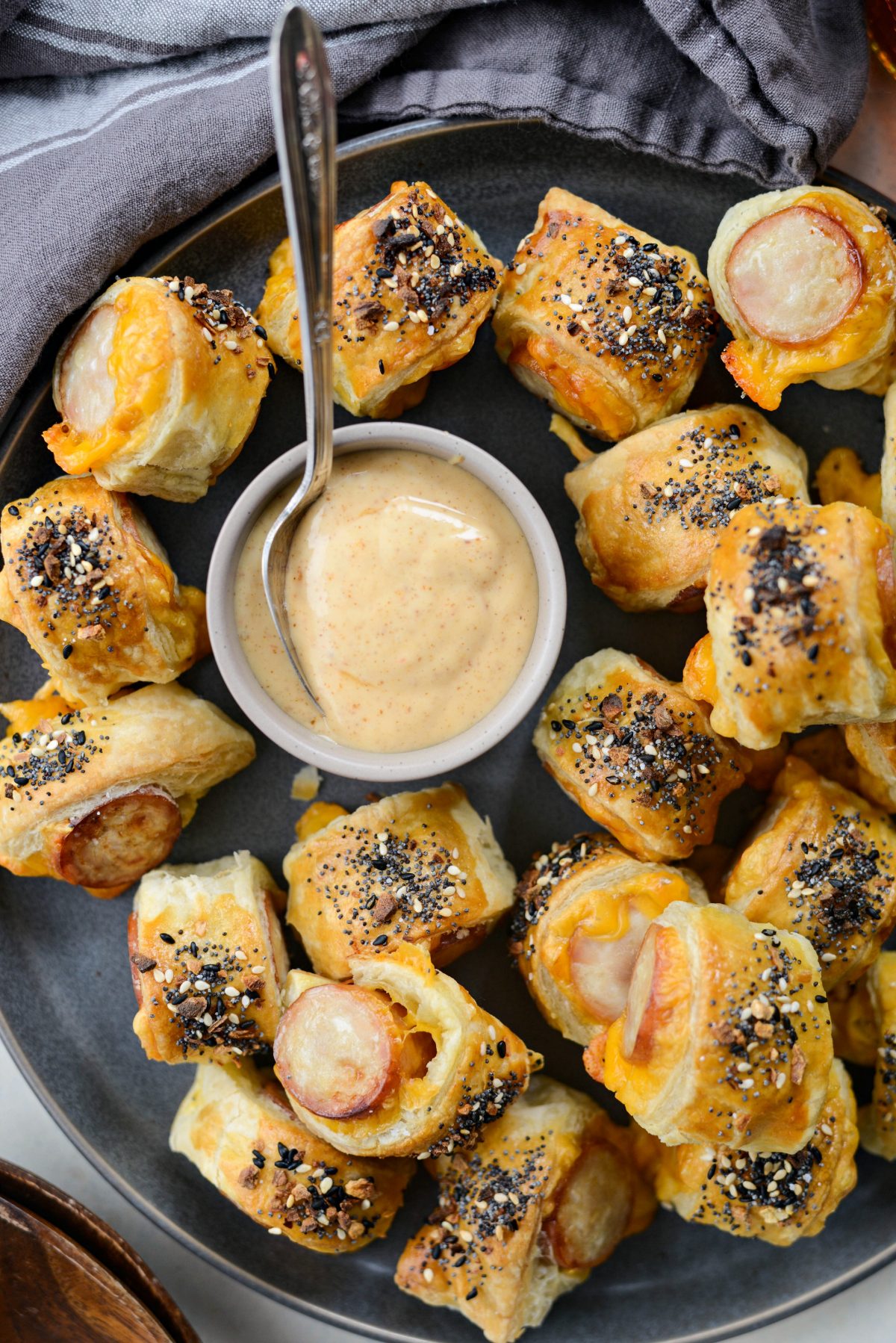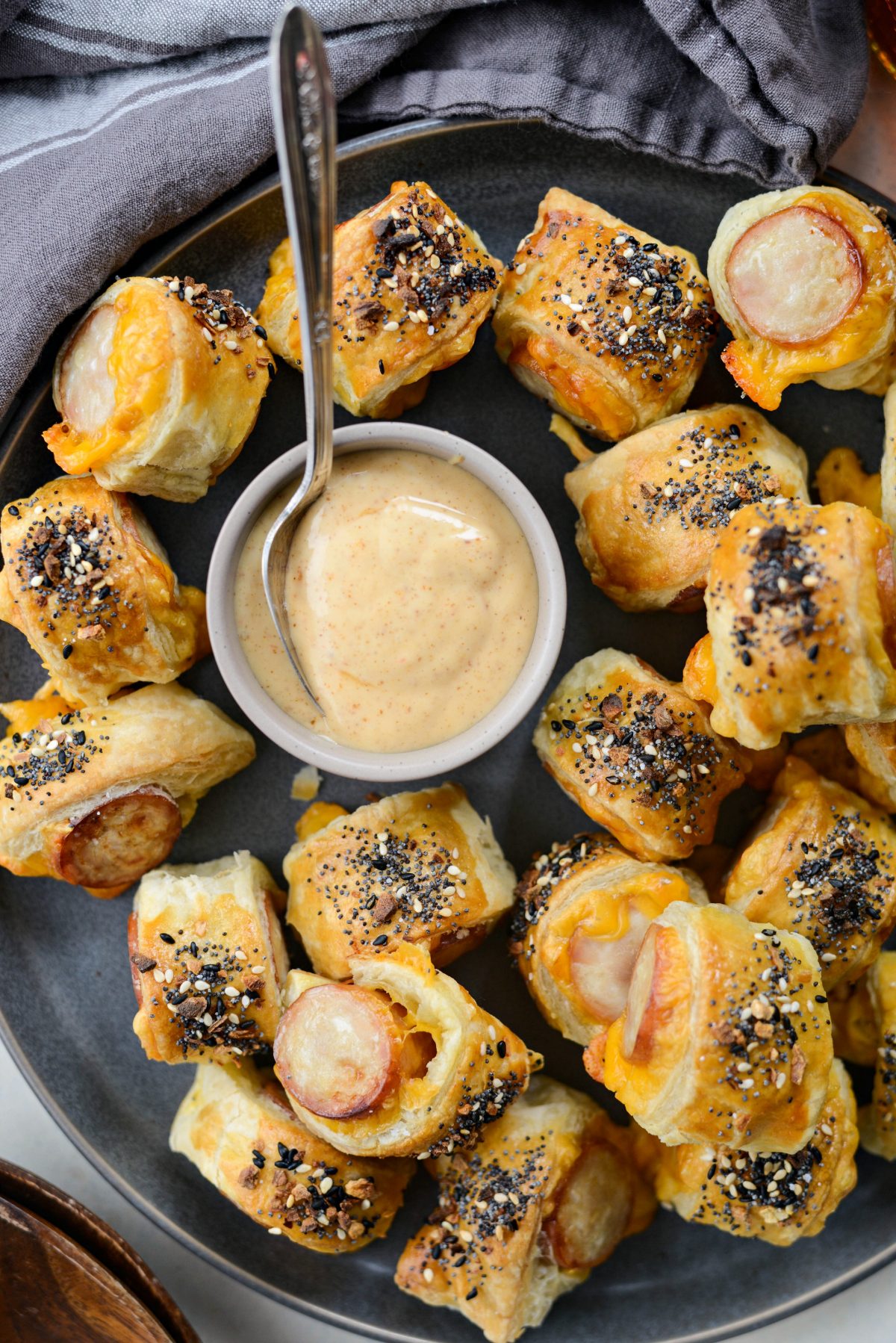 Pigs in a blanket! You guys, these are one of my favorite appetizers-slash-snack-slash-was-my-dinner-last-night! Since my mother-in-law introduced be to a similar breakfast pigs in a blanket, I've been obsessed. So much in fact, that I dreamed up a savory version.
In it, smoke sausage [I'm using chicken sausage] and cheddar are rolled up nice and snug in puff pastry, brushed with egg and sprinkled with everything (but the bagel!) seasoning. And if this two-bite appetizer wasn't already perfect, I whipped up a super simple jalapeño mustard dip.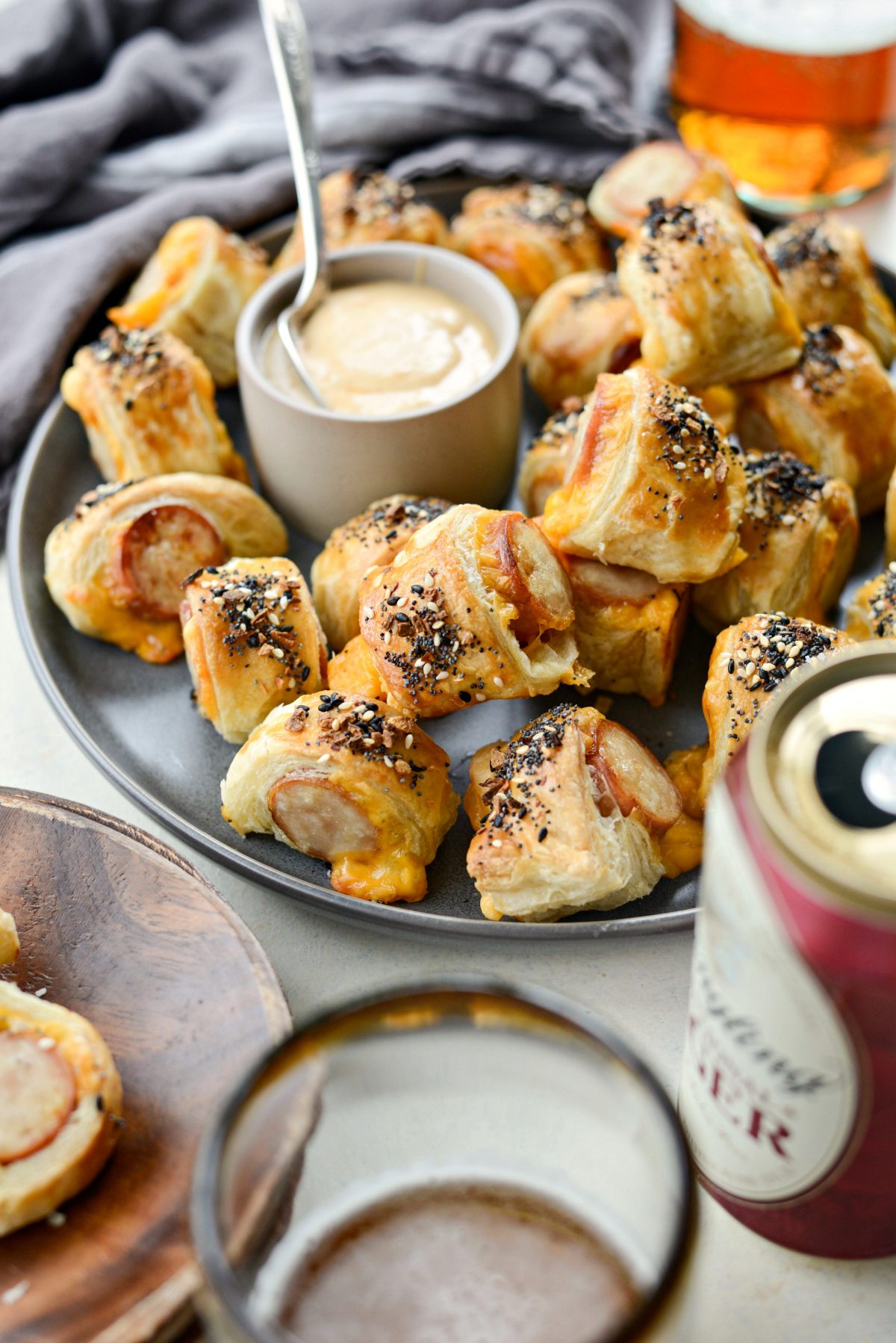 So whether it's for a small crowd or dinner for two (I'm just sayin' it happens sometimes!) these pigs in a blanket will be a hit. Promise.