In this Irish Cheddar Beer Soup, vegetables are sautéed in bacon fat and cooked in beer, broth and half & half and then combined with creamy Irish cheddar cheese. Homemade pretzel bread bowl, optional. Topped with chopped bacon, chives and more cheese. Serves 8 in around an hour.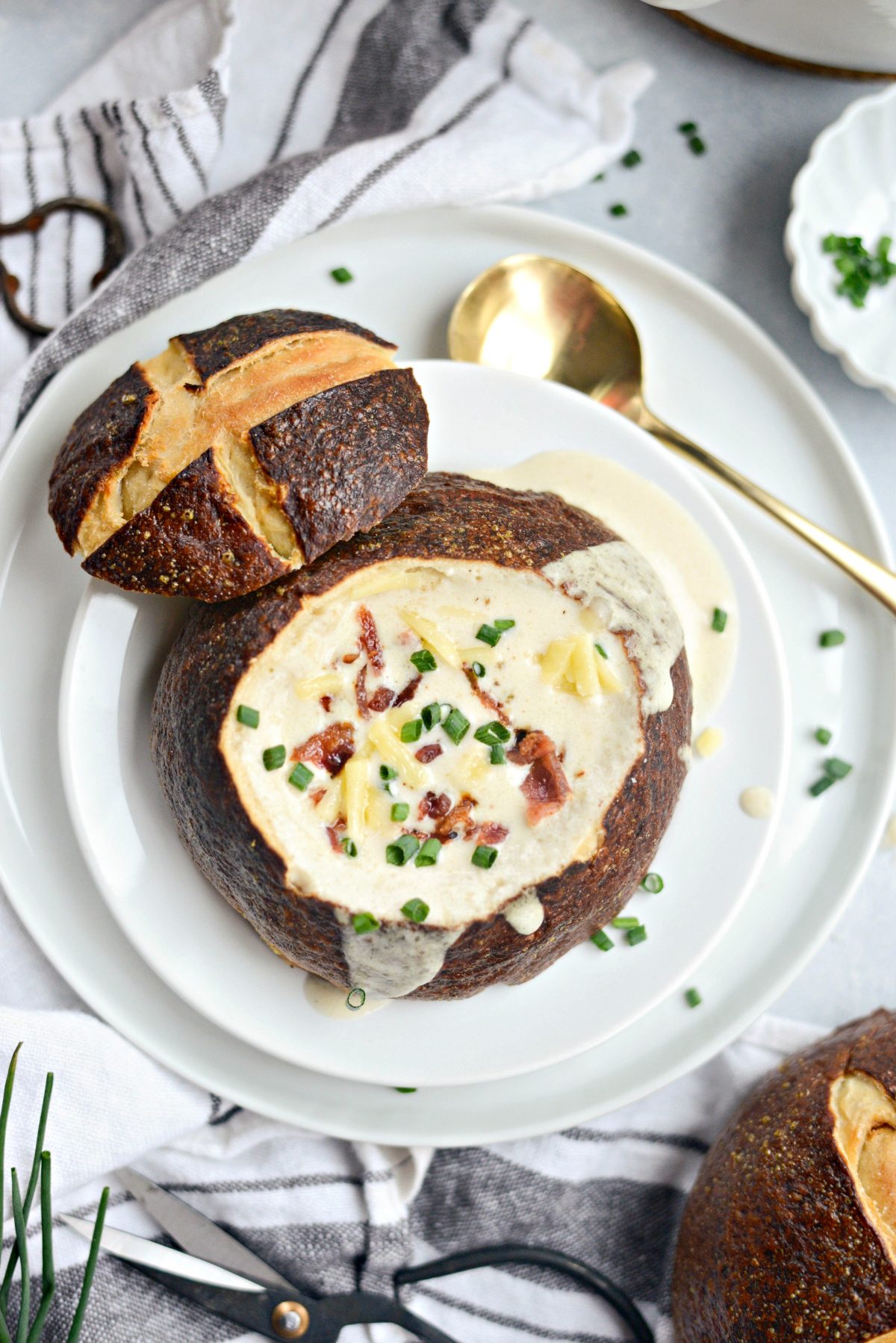 My home smells like beer. And cheese…and pretzel bread. This has to be what heaven smells like, right? I hope it is because this combo is mouth watering good.
There's something about soup in a bread bowl that is so beloved. Whenever my girls and I go to Panera, Malloree always orders broccoli and cheddar soup in a bread bowl. She also orders a grilled cheese, oh to have a 13-year-olds metabolism. Her order is what inspired today's post. I just swapped out the broccoli and cheddar (although that would be delicious too) for Irish cheddar beer soup – you know for St. Patrick's Day and all.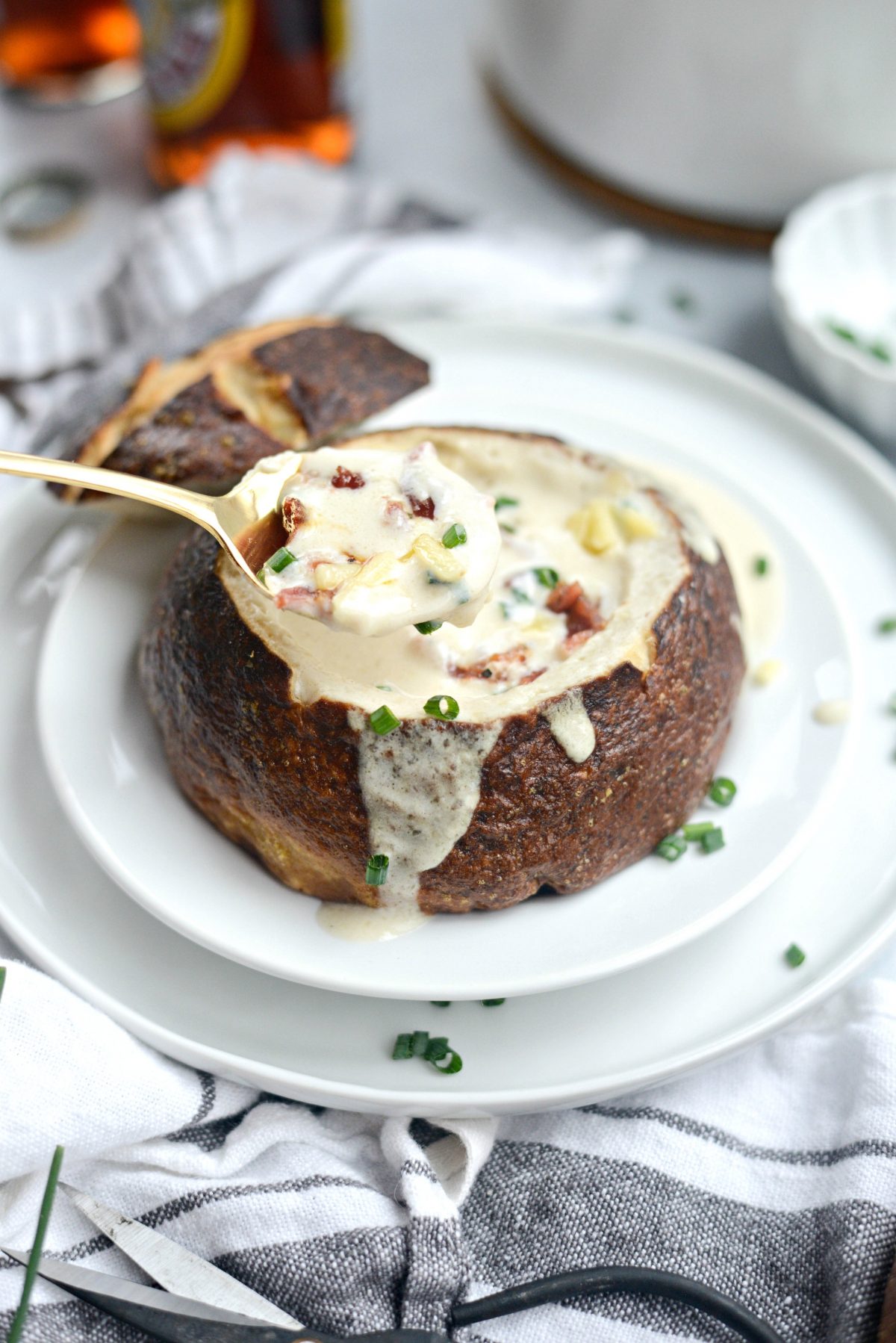 This soup, the bacon, THE CHEESE and the bread bowls together, is utterly delicious. Creamy and flavorful…undertones of ale, jalapeño and sweet and creamy Irish white cheddar. I could've drank this soup it if it wasn't so much more delicious in a bread bowl.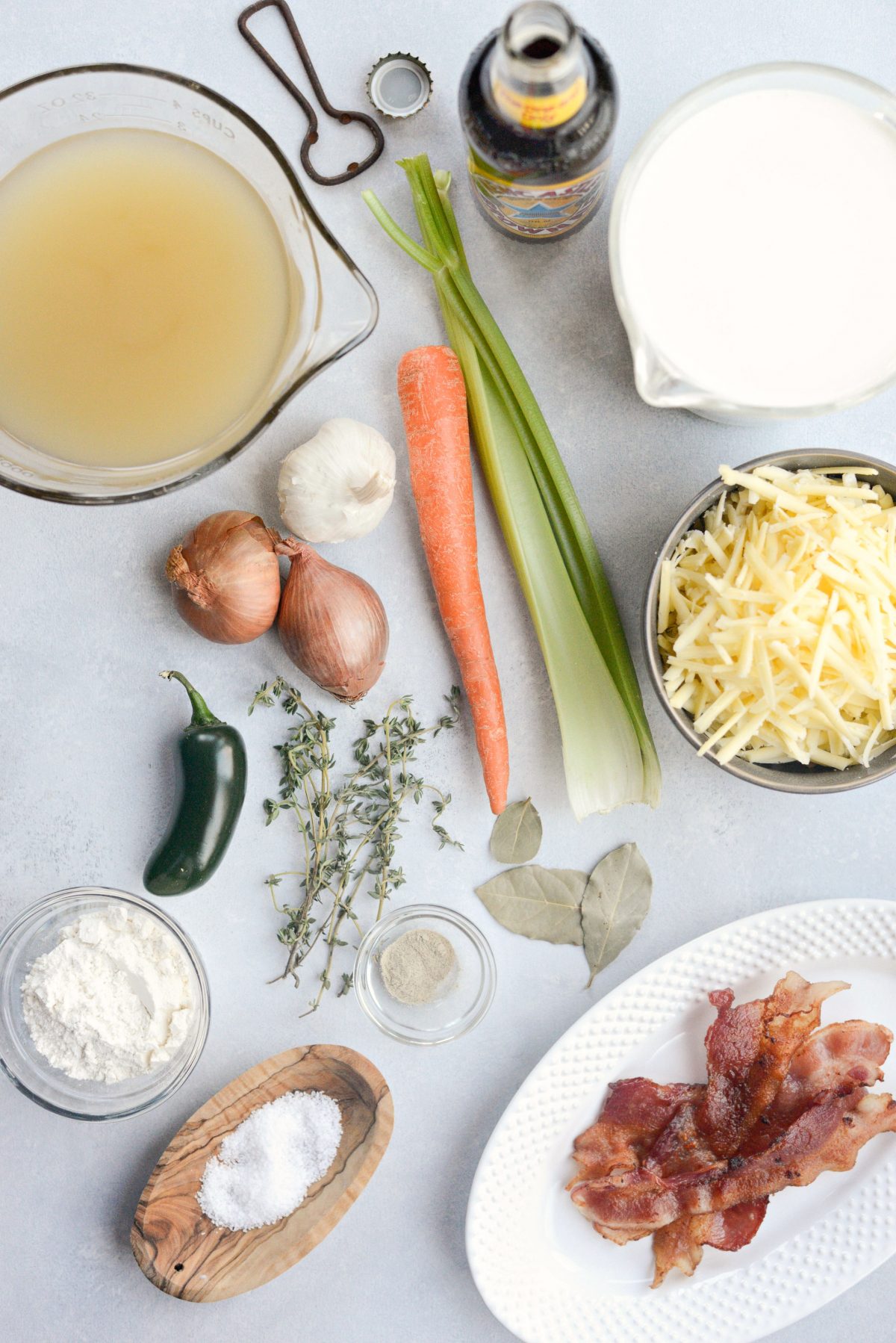 To Make This Irish Cheddar Beer Soup you will need:
cooked bacon (keep the fat!)
celery
carrot
shallots
jalapeño
garlic
flour
beer (ale preferably)
low-sodium chicken broth
half & half
fresh thyme
bay leaves
Irish white cheddar cheese
kosher salt
white pepper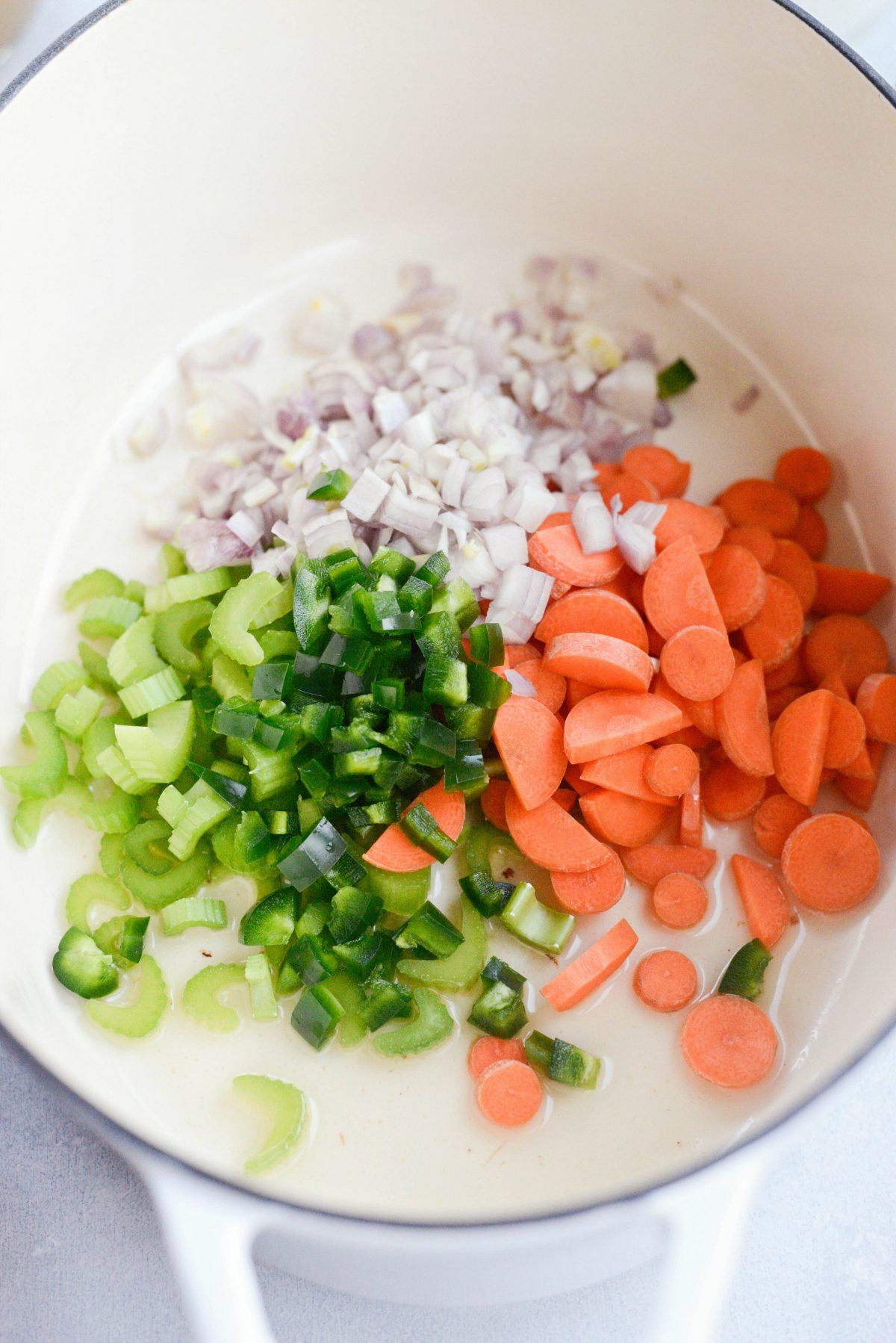 In a dutch oven, cook the bacon on medium-low heat until crisp. Remove to a paper towel lined plate and set aside. Once it has cooled, give it a chop.
To the bacon drippings, 1 cup diced sauté the shallots, 2/3 cup each carrot and celery and 1 medium jalapeno. Keep some of the seeds and ribs intact for some heat.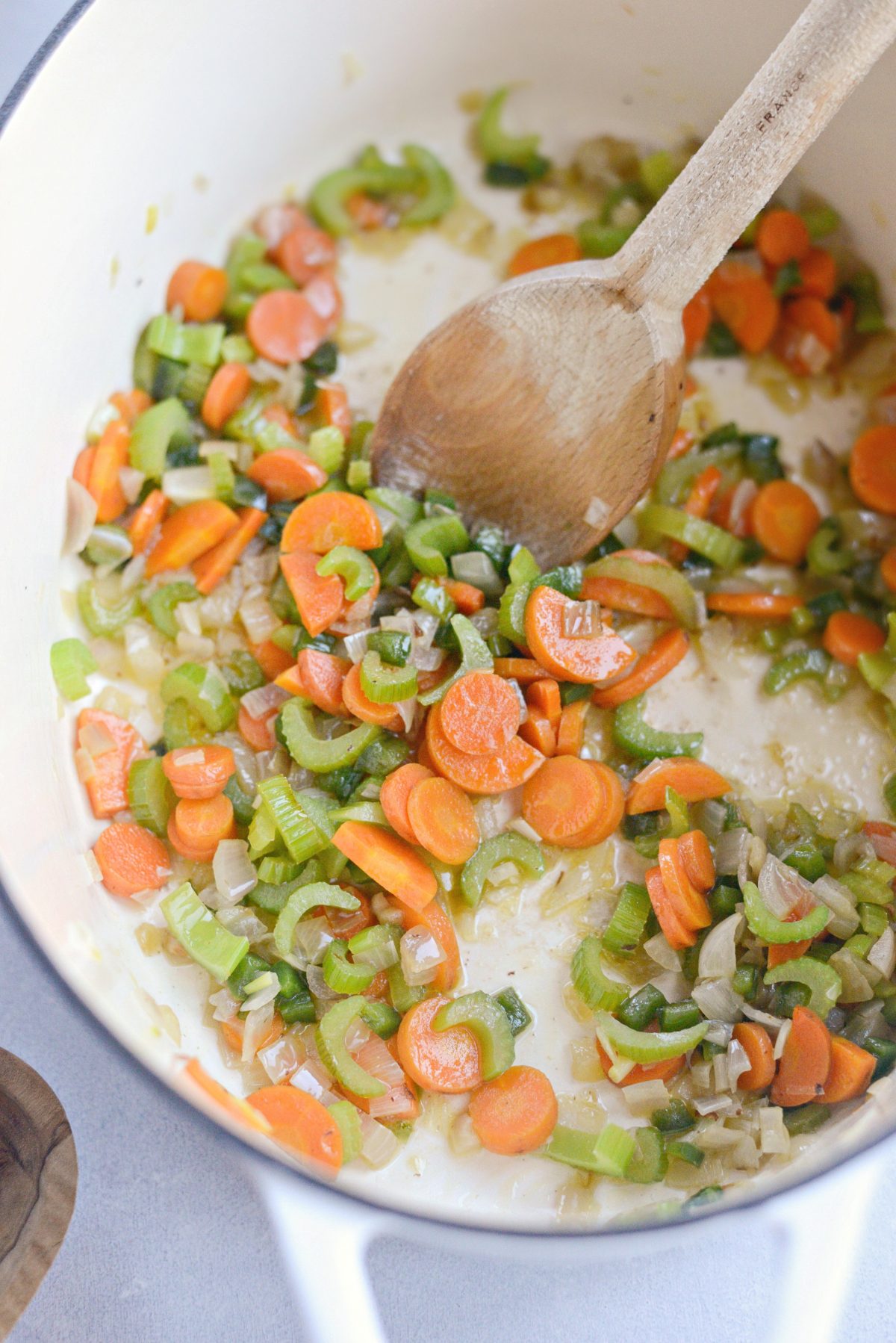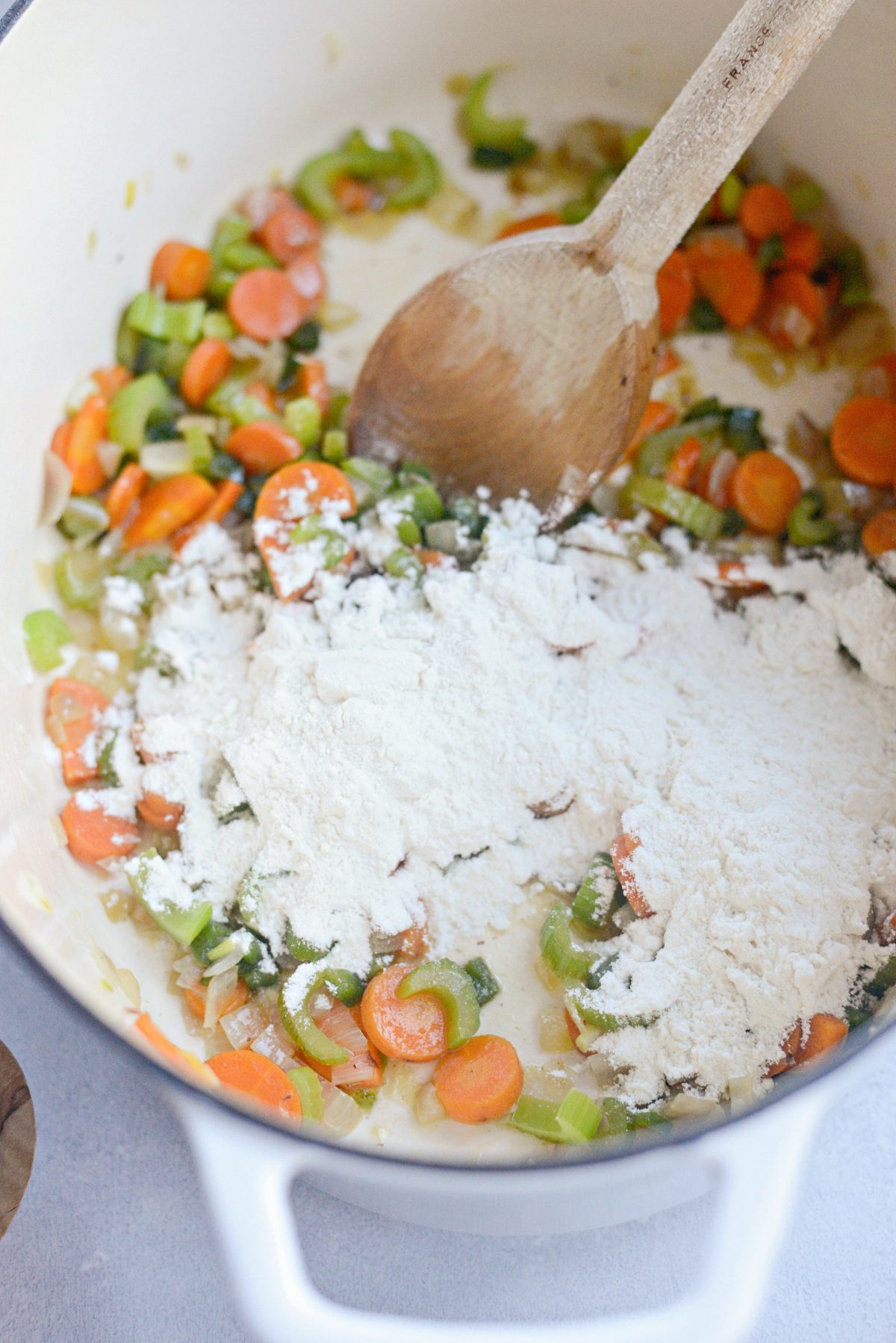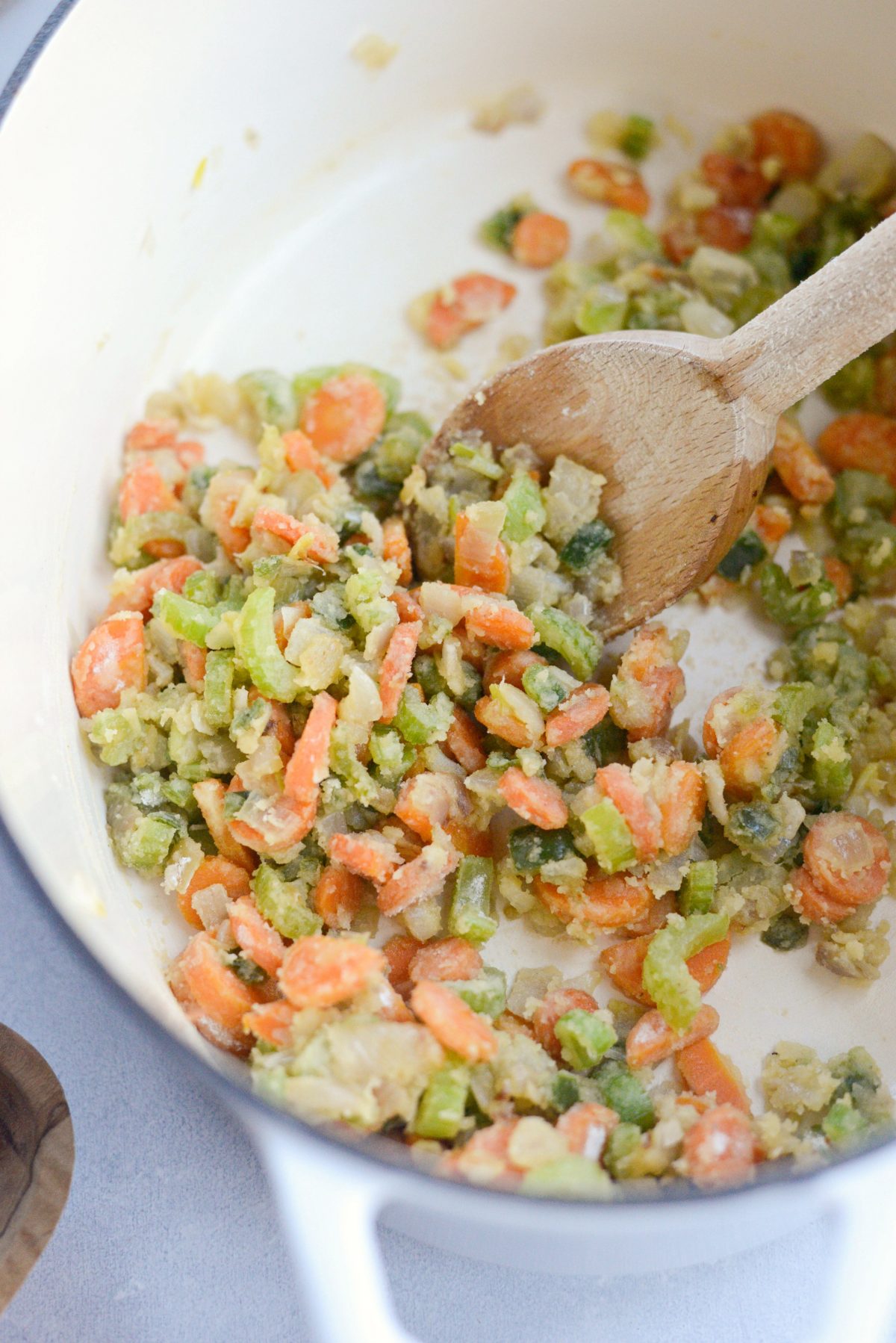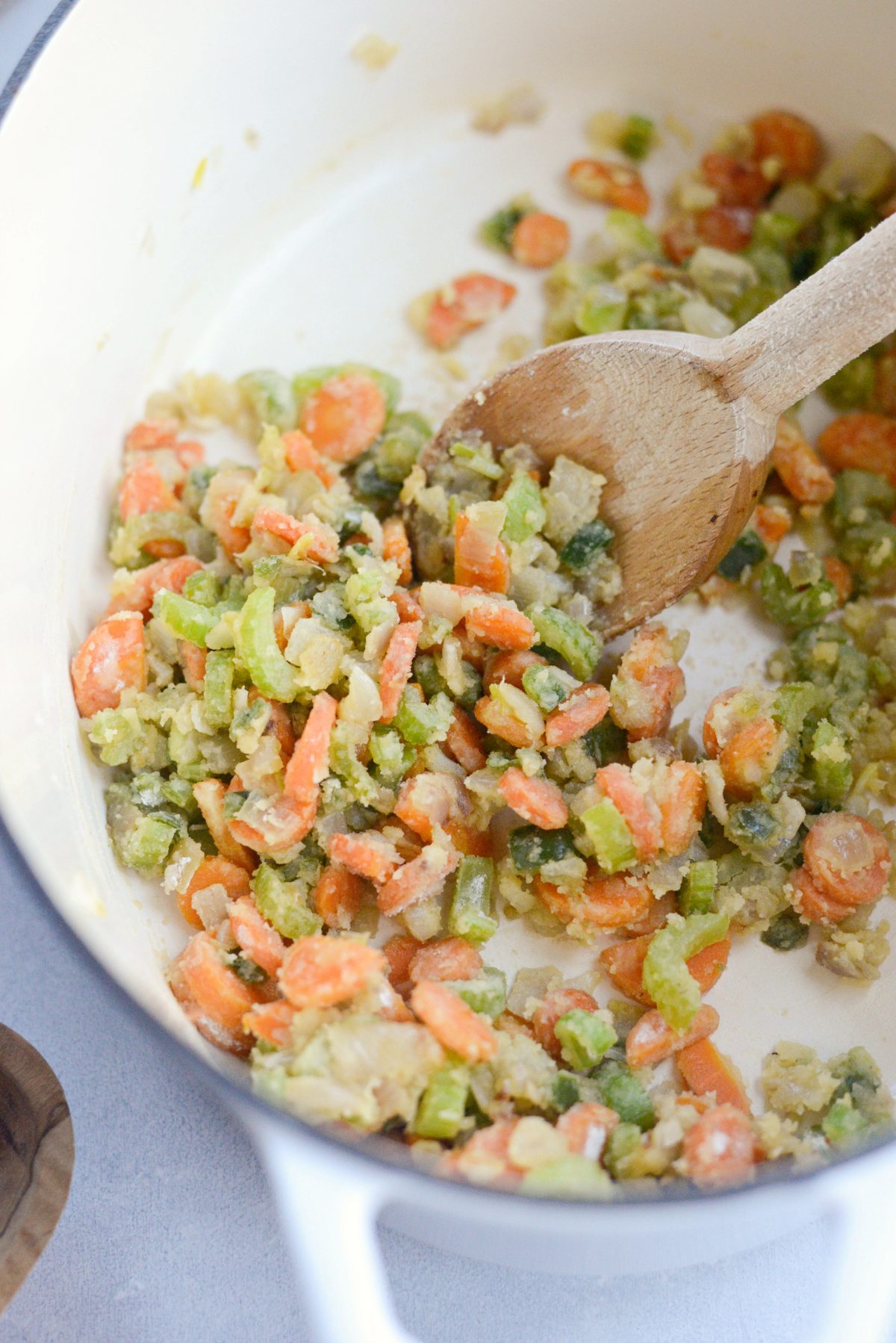 Once the vegetables are tender, add in the 3 cloves of peeled garlic and cook for 1 to 2 minutes. Then sprinkle in 1/3 cup of flour, stir and cook for 2 minutes or so.
Slowly pour in the 12 ounce bottle of [ale] beer, while scraping any browned bits from the bottom of the pot. I couldn't find an Irish ale at my grocery store, but if you are lucky and can score some, use it!
mmmmbeer.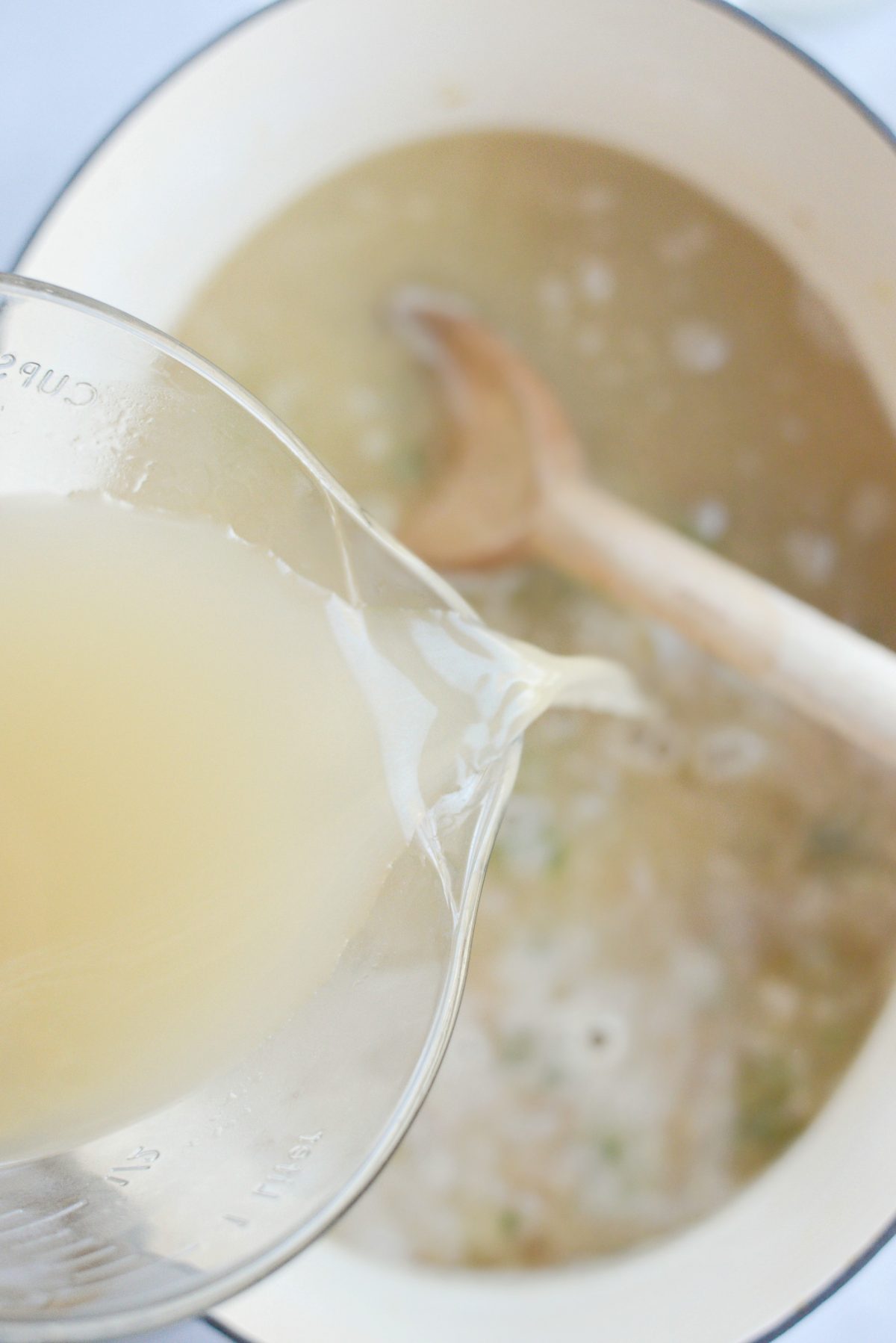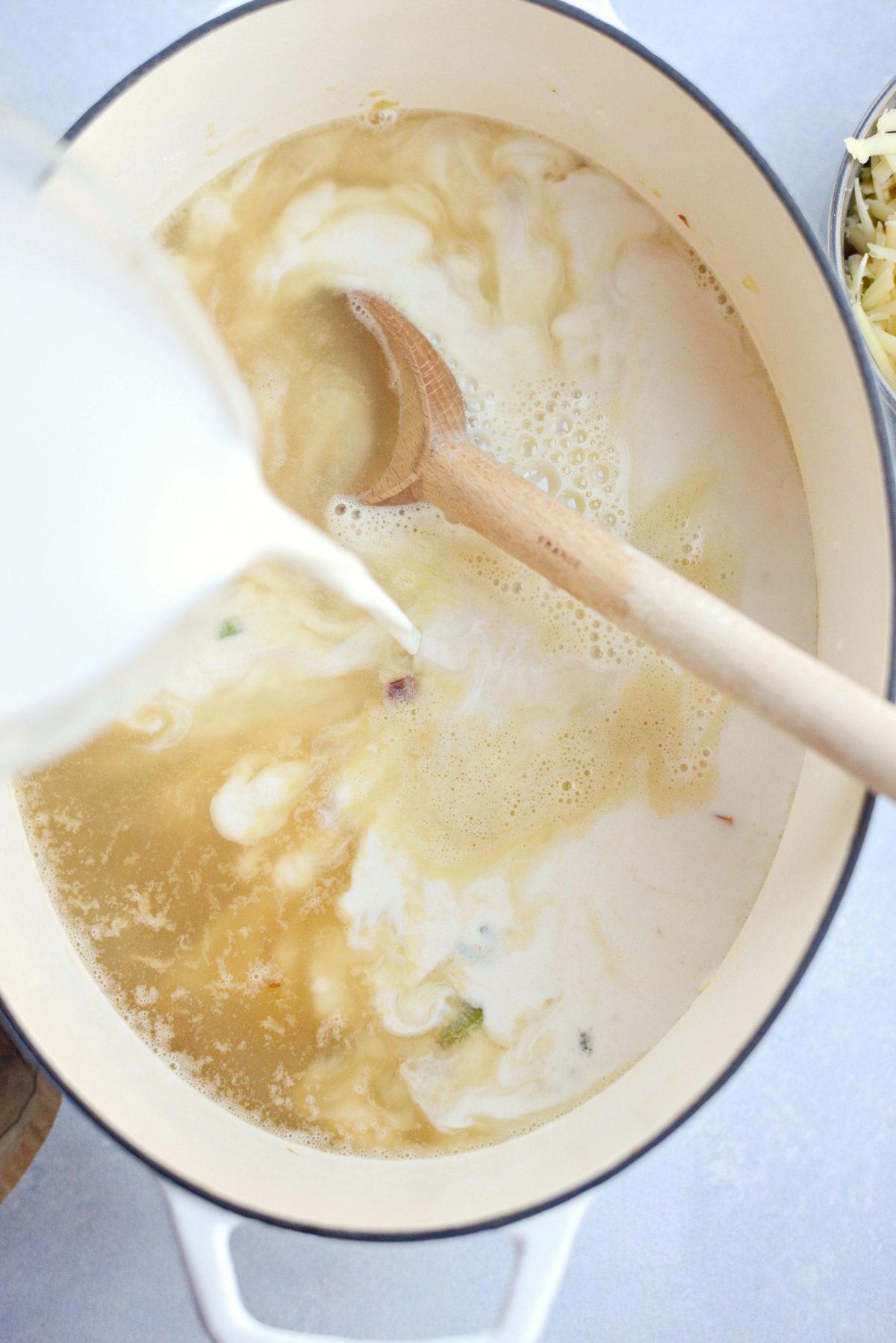 Then pour in the 3 cups of low-sodium chicken broth and 4 cups half & half. Stir, cover and bring to a simmer. Crack the lid and let simmer for 30 to 40 minutes or until the soup has thickened up some, stirring occasionally.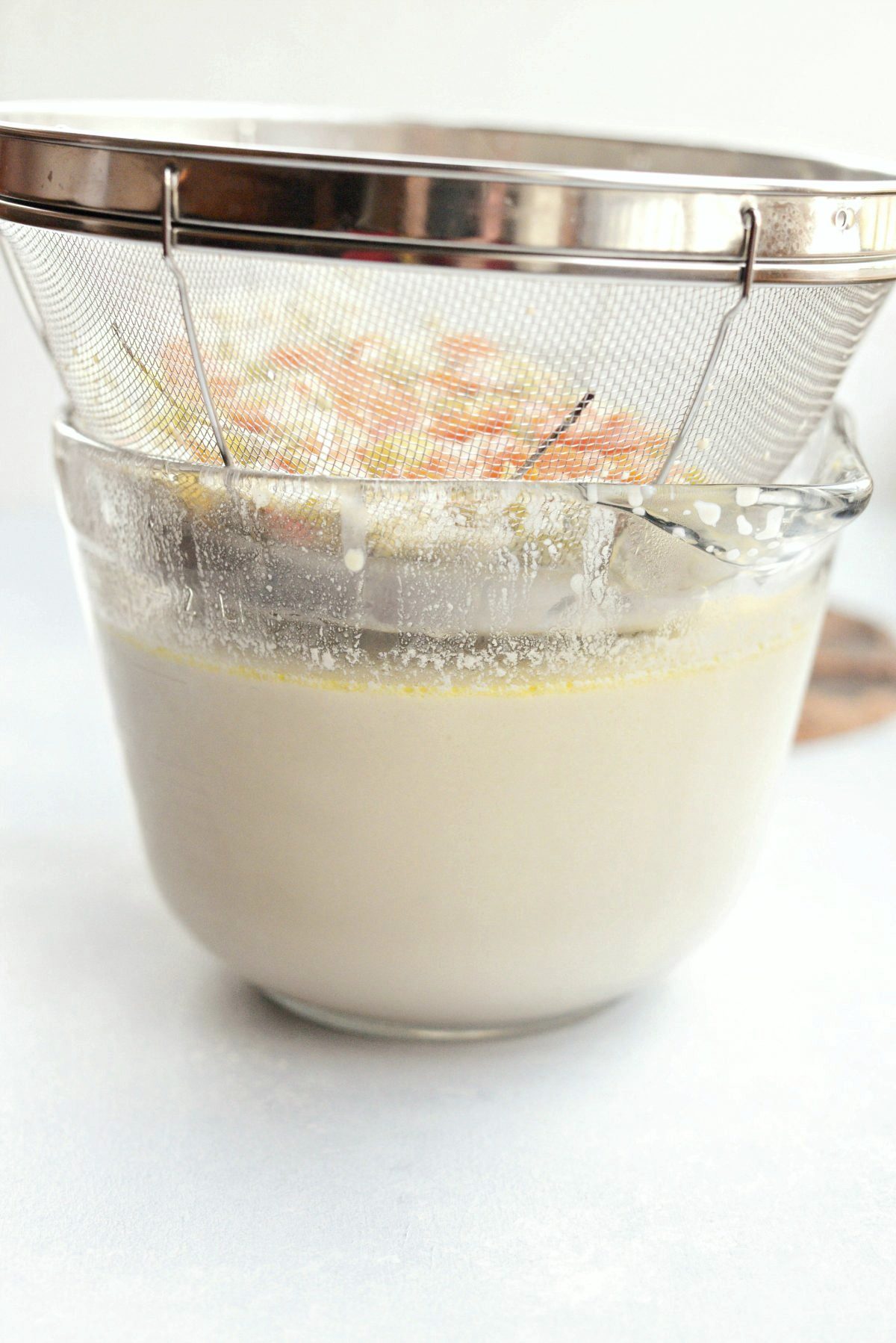 Set a fine mesh strainer or colander into a large 8+ cup bowl. Slowly pour the soup through the strainer to catch the vegetables. Alternatively, if you want to leave the soup with the veggies, skip this step and just fish out the bay leaves and thyme stems.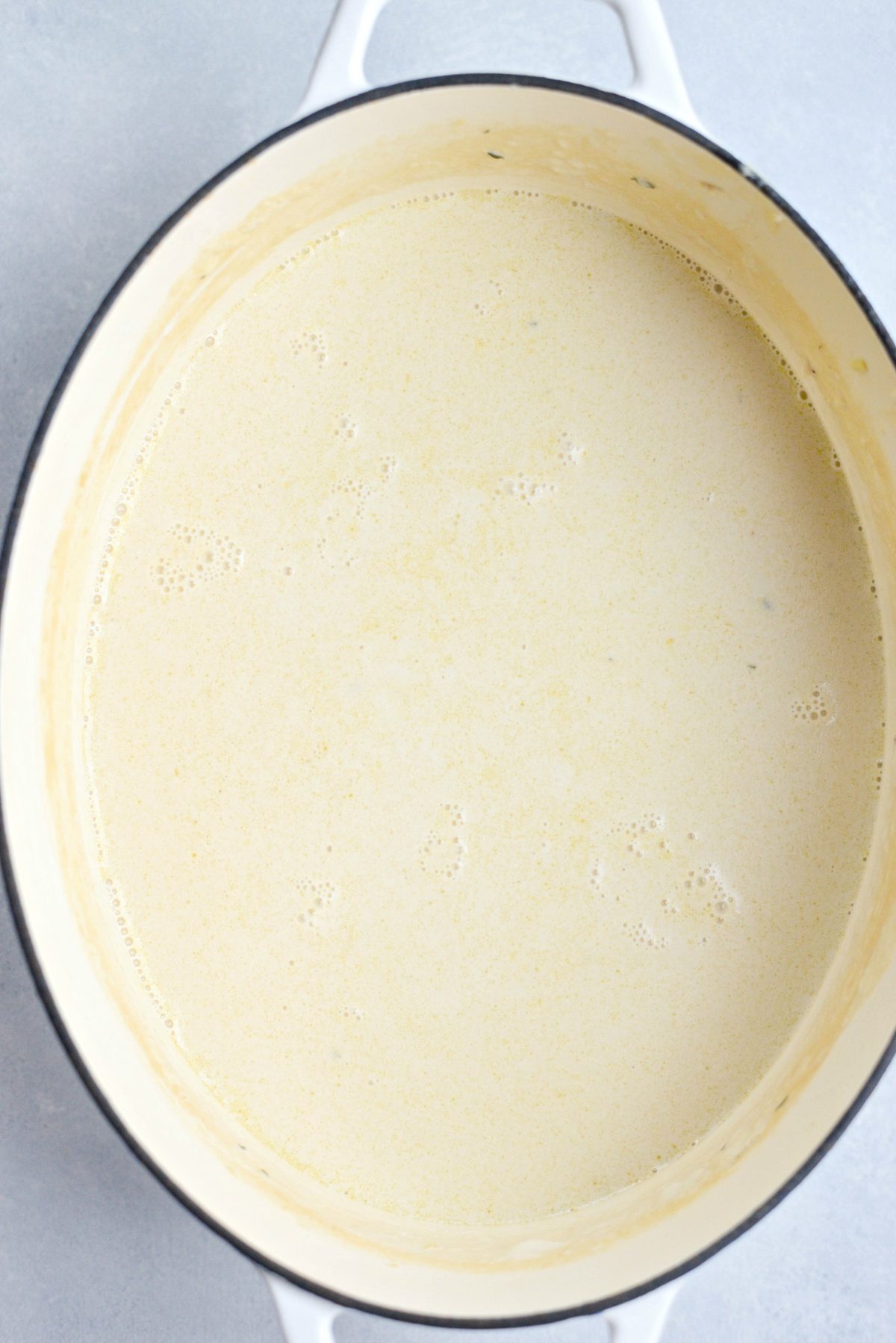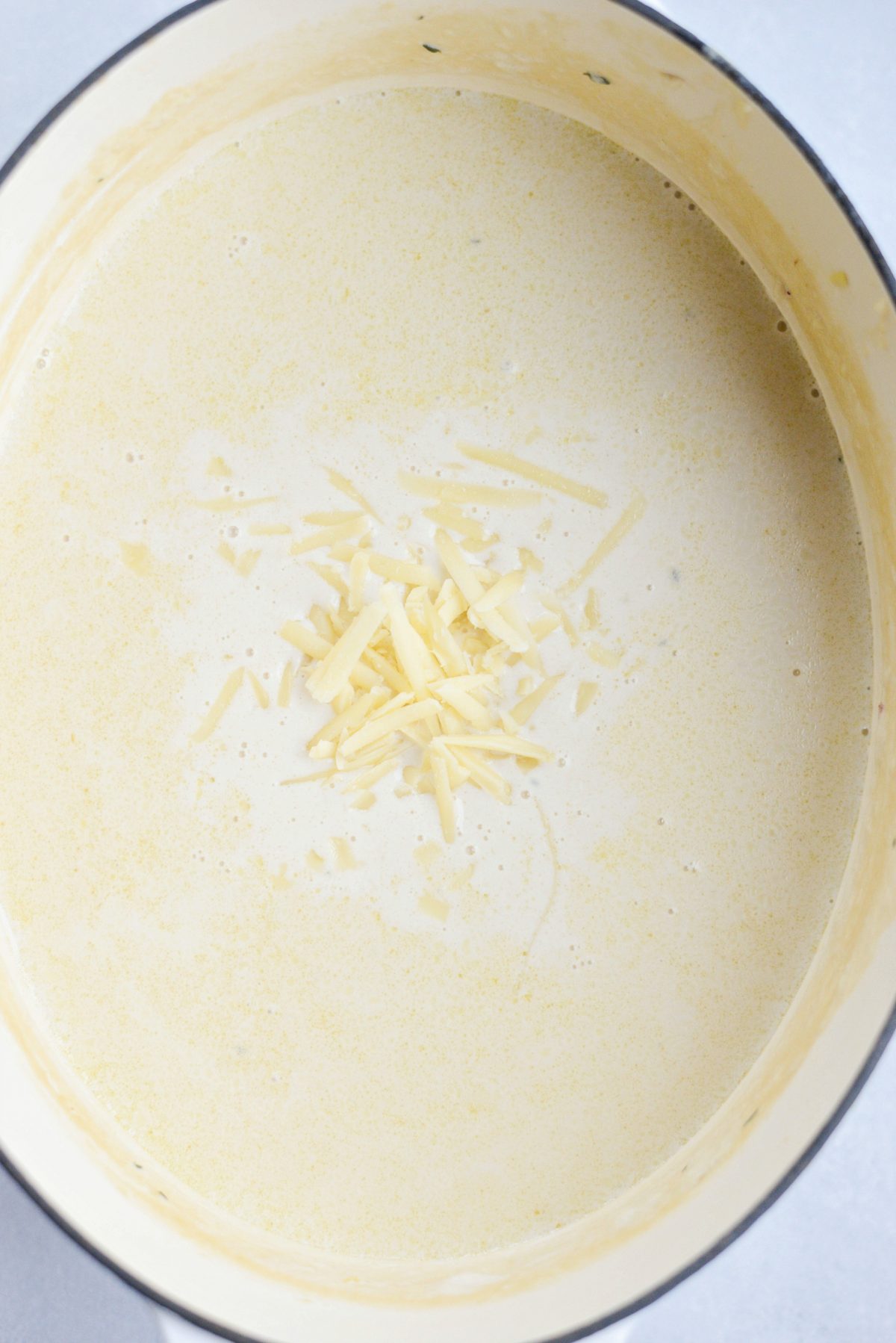 Pour the strained soup back into the original Dutch oven and add in 1-1/2 cups of Irish white cheddar cheese.
Stir until blended and season with 1 teaspoon kosher salt (more or less to taste) and 1/2 teaspoon of white pepper. Reheat on low heat, do not reboil or it you could risk it separating.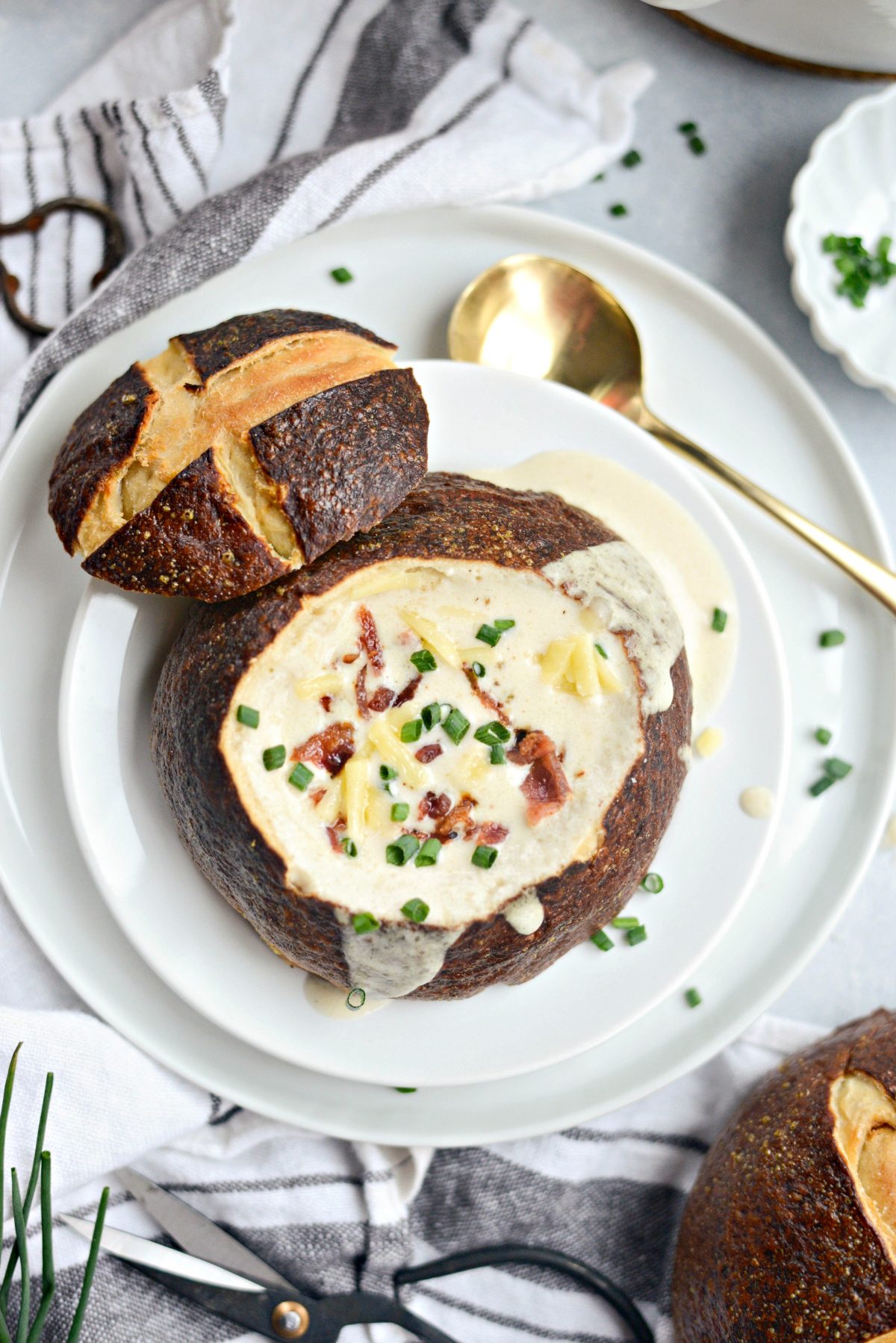 Ladle the Irish cheddar beer soup into bowls -or bread bowls- and serve with reserved chopped bacon, snipped chives and a little extra cheddar on top.
Not too overly powered by the beer or the cheddar, just a creamy, flavorful soup that will warm you up on a chilly night.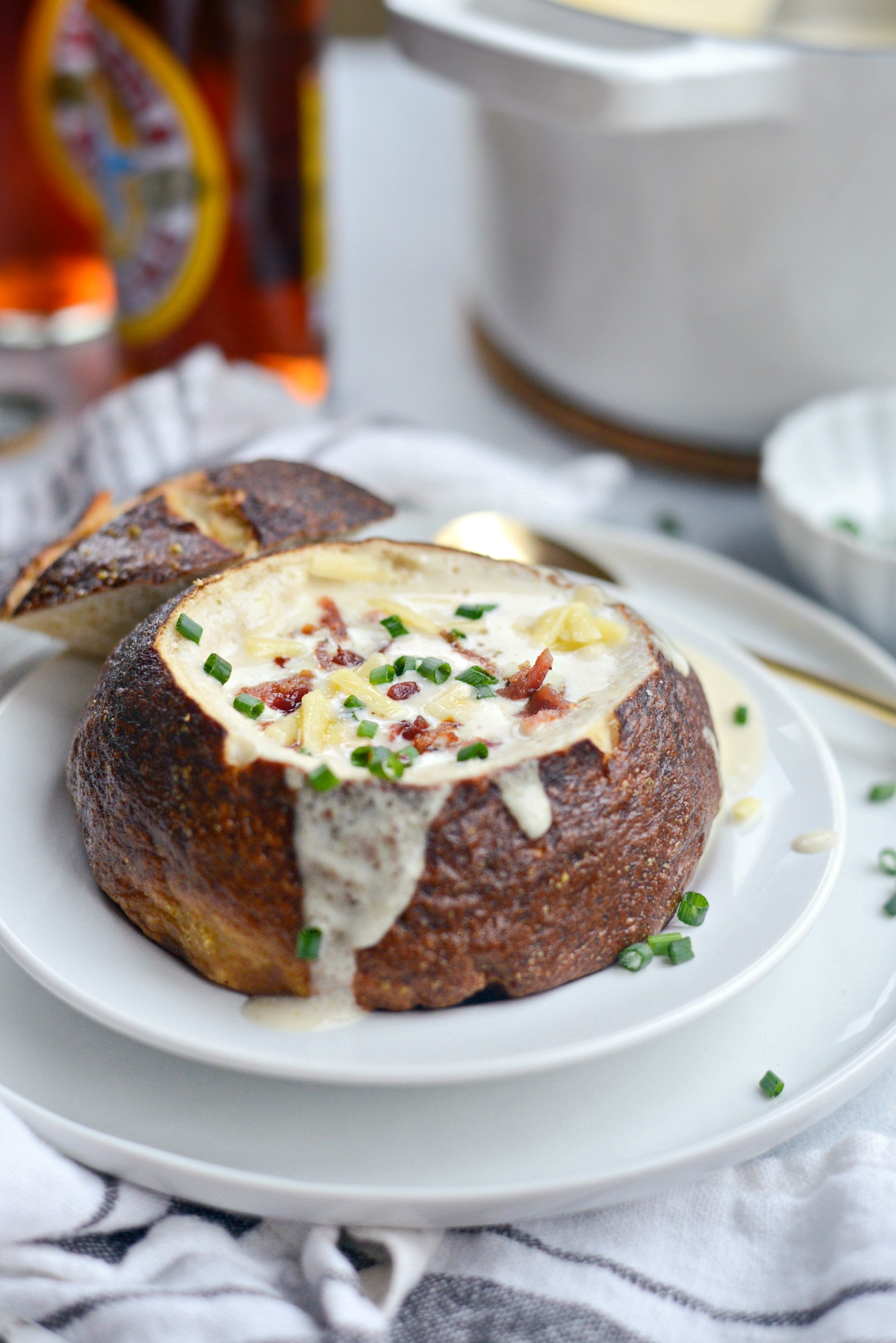 Enjoy! And if you give this Irish Cheddar Beer Soup recipe a try, let me know! Snap a photo and tag me on twitter or instagram!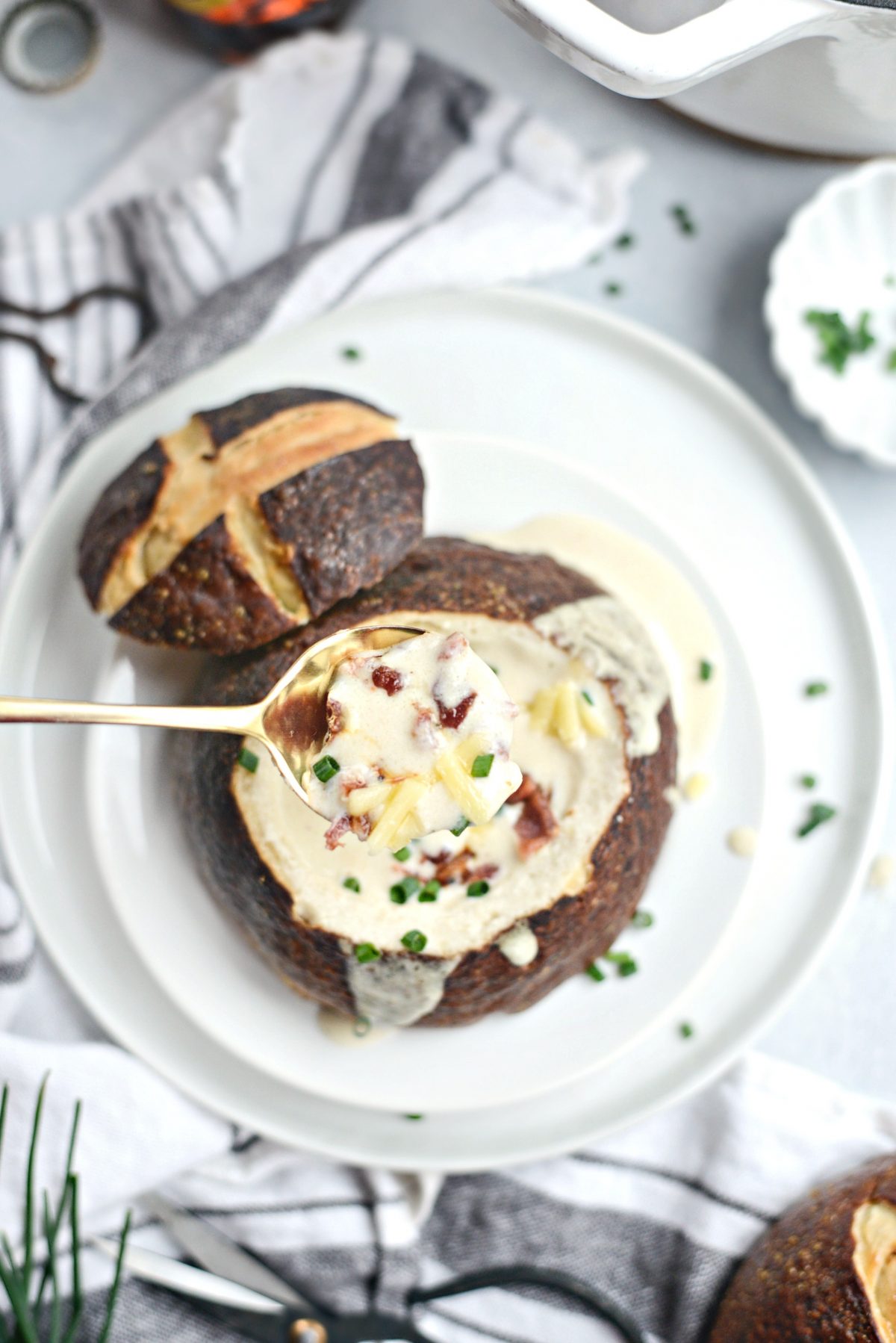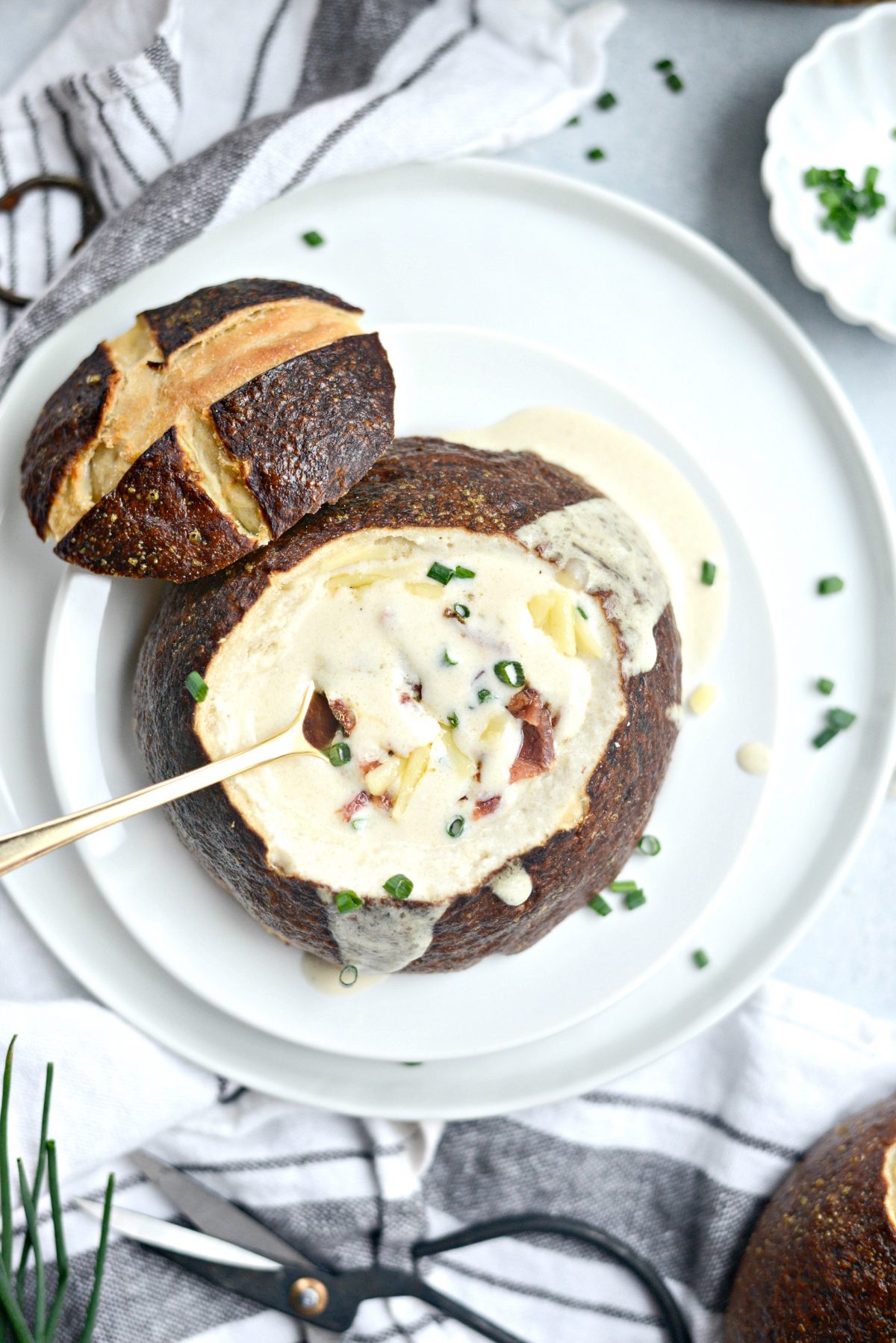 This post may contain affiliate links.
Buy the Cookbook: Simply Scratch : 120 Wholesome Homemade Recipes Made Easy Now available on Amazon »
THANK YOU in advance for your support!