This No-Knead Rye Bread is easy and delicious. Simply combine the ingredients the day before and let time do its magic. And because this bread is baked in a hot dutch oven it develops the most delicious crust. Recipe yields 1 loaf or about 12 slices.
I'm growing quite the collections of no-knead bread recipes and I'm not mad about it. Have you noticed? Because, bread making is so fun and therapeutic.
Last week, lower Michigan was getting a winter storm and I picked the best day to bake bread. While it was heavily snowing, piling up on roads and the deck rails, my house was smelling like Subway. #bestsmellever
Keep in mind, making no-knead bread does take some planning, it's extremely easy and it usually comes out looking like something from a bakery. Thanks to your dutch oven. In the past, I've made round boules… with this bread, I like a more oblong loaf and I even got creative and scored a design in the top.
Bread. My bff, soulmate and favorite carb of all. I love you.
To Make This No-Knead Rye Bread You Will Need:
unbleached bread flour
dark rye flour
caraway seed
kosher salt
active dry yeast
water
olive oil
Into a mixing bowl, measure and add 2-1/4 cups bread flour, 3/4 cup dark rye flour, 2 teaspoons caraway seed, 1-1/4 teaspoon kosher salt and 1/2 teaspoon active dry yeast.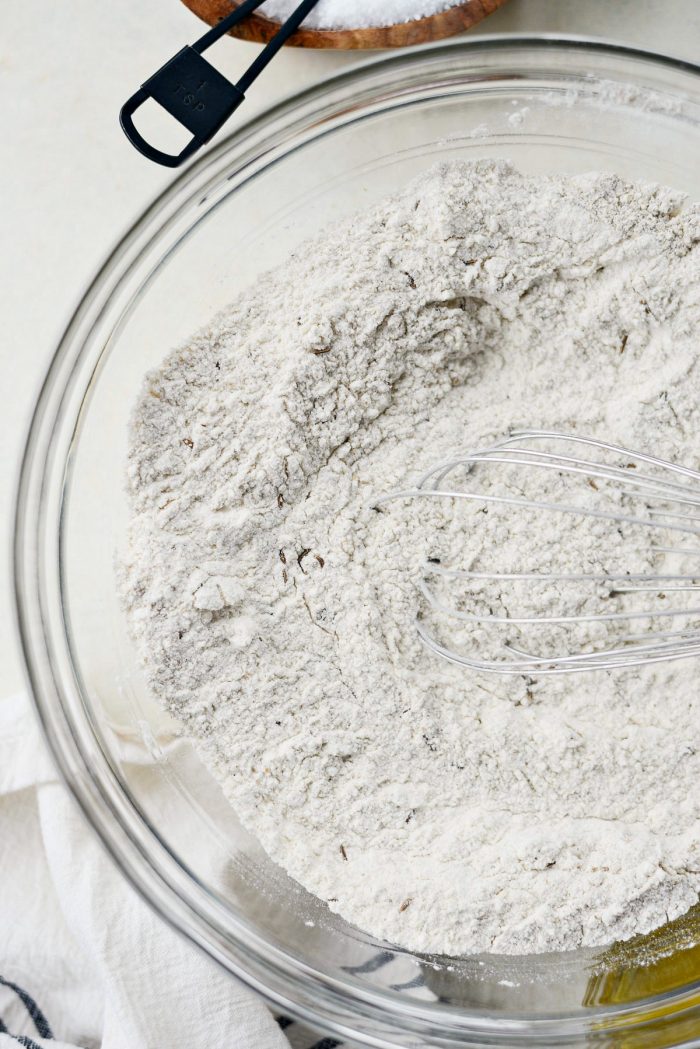 Whisk to combine.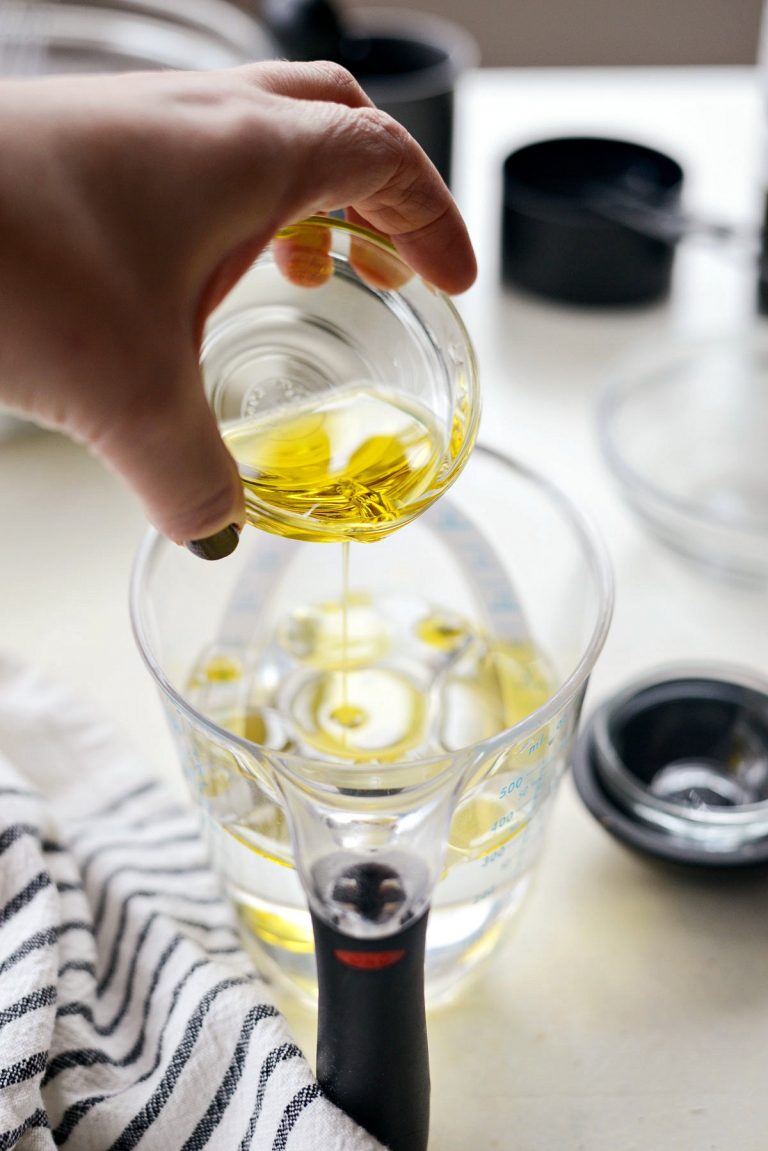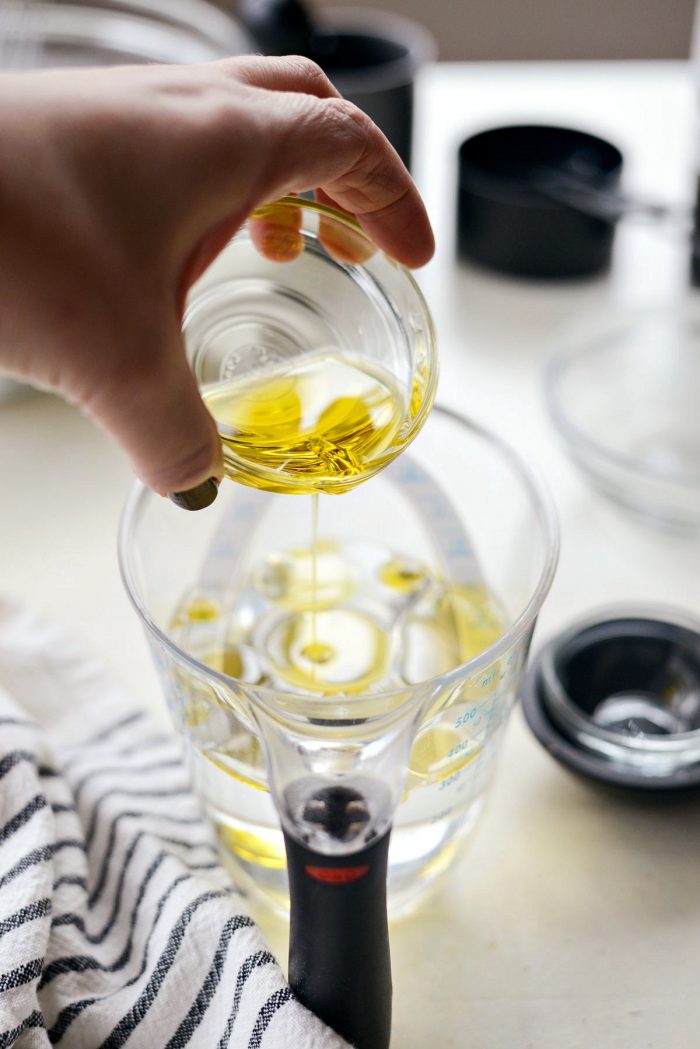 Add 2 tablespoons olive oil to 1-1/4 cup water.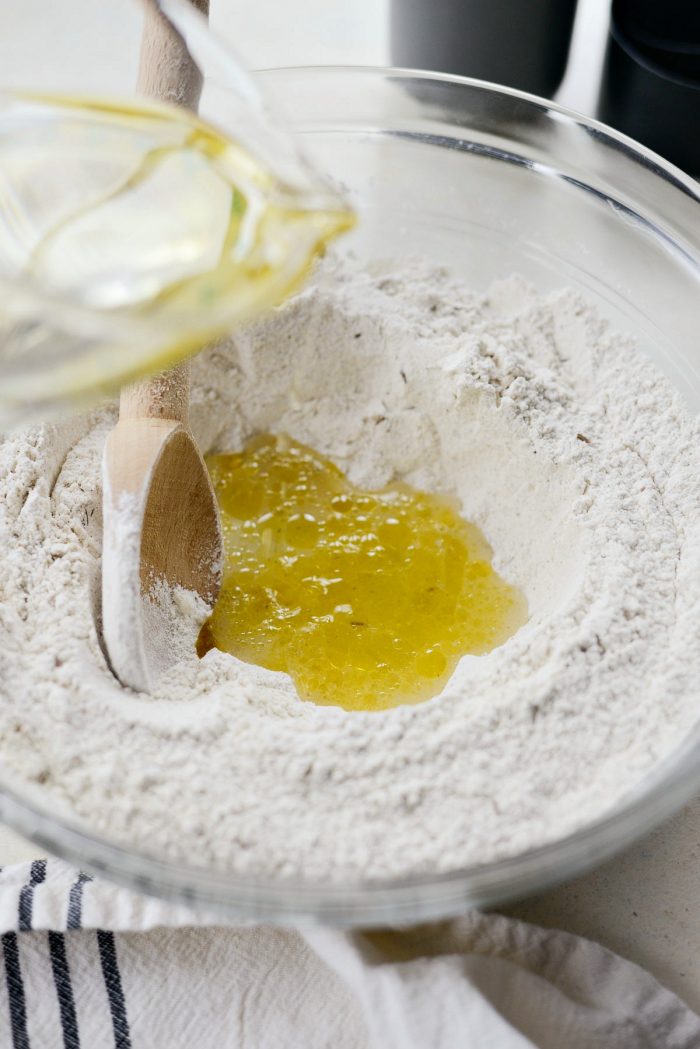 Make a well in the dry ingredients and pour in the olive oil and water.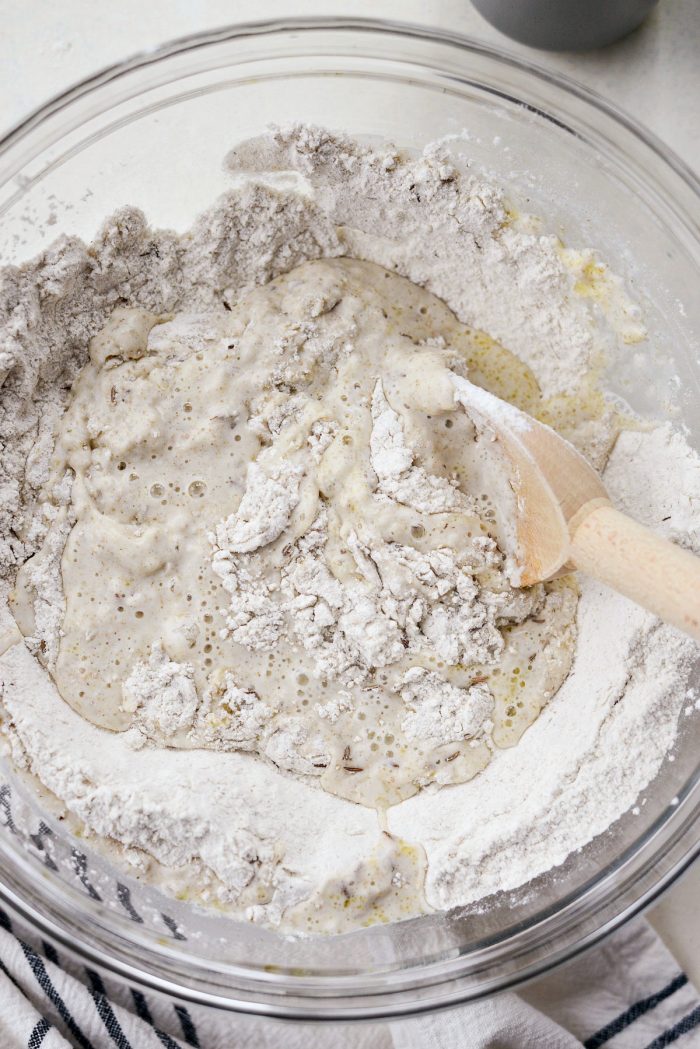 With a wooden spoon, stir to combine.
Lastly, shape the dough into a ball.
Cover the bowl tightly with plastic wrap and place on your counter top for 18 to 24 hours.
24 hours later the dough will have risen and look bubbly. Flour your fingertips (the dough will be sticky!) and press the air out of the dough.
Using a rubber spatula, scrape the dough, tipping it as you go, out onto a generously (all purpose or bread flour is fine) floured surface. Keeping it in an oblong loaf shape.
Dust the top of the loaf with rye flour.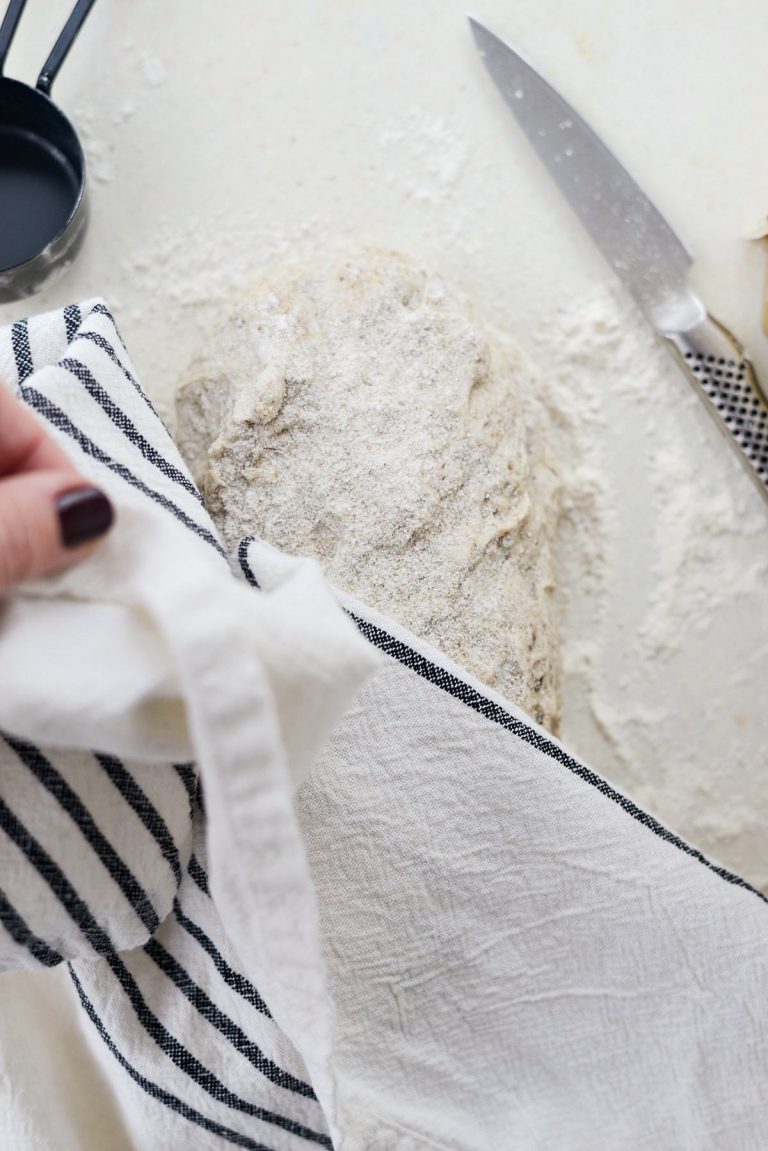 Cover the loaf and allow to rise, for the second time, for 1 hour.
When halfway through the second rise, place your oval dutch oven (with lid) onto the bottom rack of your oven. Preheat your oven (and pot) to 475° for the remaining 30 minutes of the second rise.
With a sharp paring knife, score the top of the bread. This is completely optional, I just like how it looks. 🙂
Sprinkle with caraway seed.
Carefully lift the loaf and gently place it into the hot pot. Be careful not to burn yourself.
Cover and bake for 30 minutes, rotating the pot half way through baking.
After the 3o minutes are up, uncover and bake for 10 to 12 more minutes.
Or until deeply golden brown. To ensure the bread is fully cooked, the internal temperature should be around 205-210°.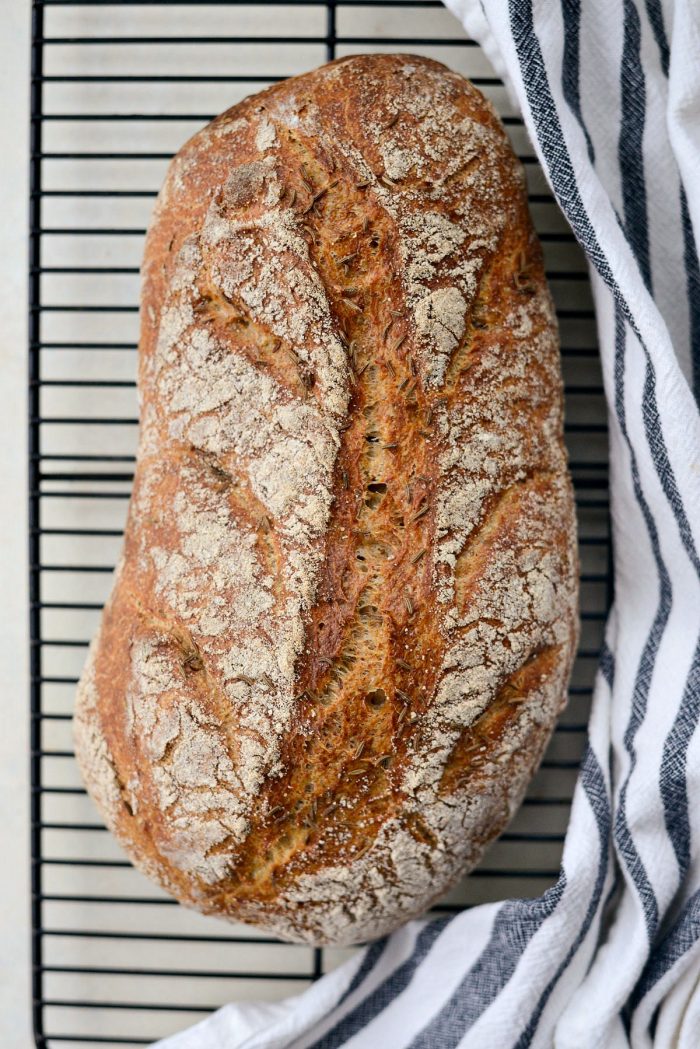 Allow the loaf to cool significantly before slicing.
Using a bread knife, slice 1/2 to 3/4 inch thick slices.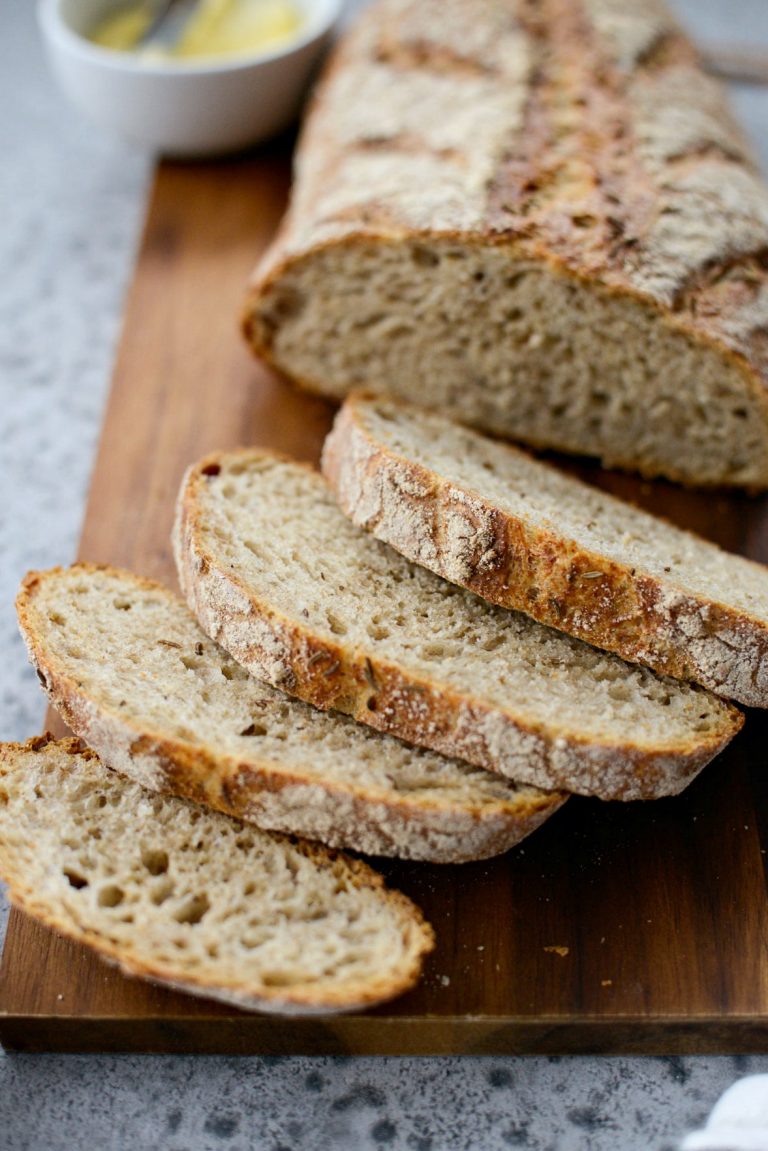 Delicious earthy bread with a thick chewy crust. And the caraway adds that special touch.
Nothing beats a warm-from-the-oven loaf, sliced thick and smeared with salted butter. Nothing. #favoritesnackever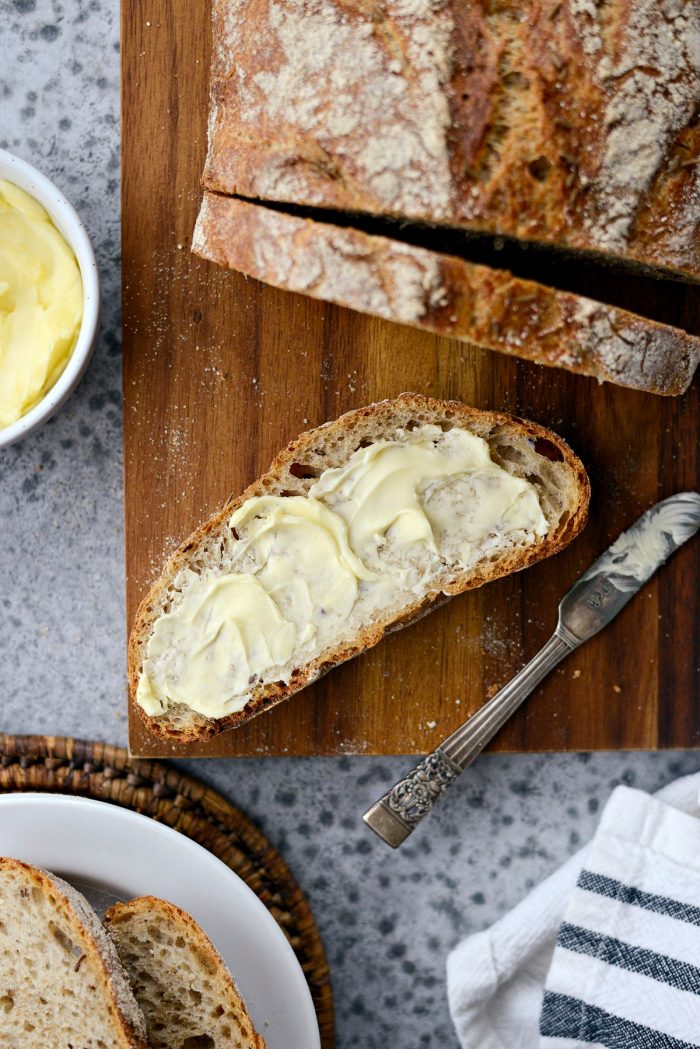 Enjoy! And if you give this No-Knead Rye Bread recipe a try, let me know! Snap a photo and tag me on twitter or instagram!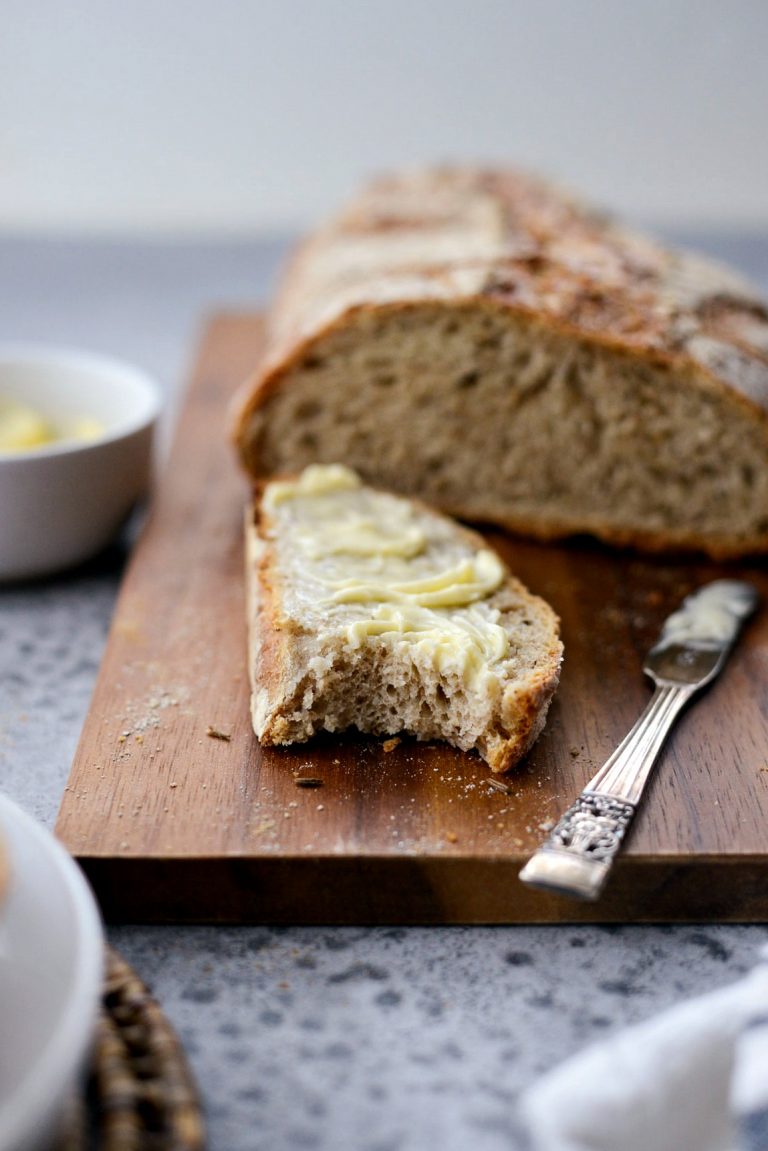 This post may contain affiliate links.
Buy the Cookbook: Simply Scratch : 120 Wholesome Homemade Recipes Made Easy Now available on Amazon »
THANK YOU in advance for your support!