Irish nachos are a fun "Irish" twist by using slab bacon, Irish cheese and fresh potatoes. Baked until crispy and cheesy! Serve with a good Irish ale.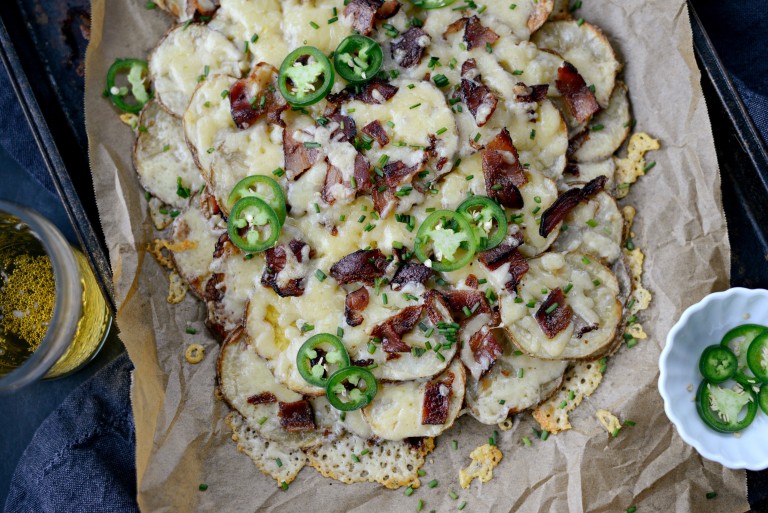 Mmmm nachos.
BUT not just any nachos, no of course not. It's March and less than two weeks until St. Patrick's Day, therefore we make Irish nachos. This recipe was inspired by a local Irish pub, Blackthorn's that's just around the corner from us. On their menu is where I first spotted Irish nachos and knew I had to make a version and share them here.
Irish Nachos is this, russet potatoes sliced into thin rounds and then baked in the oven until crispy and brown, THEN you pile those on top of each other and sprinkle with TWO kinds of Irish cheeses and crispy bacon. After those go into an oven and get all melty, I top the nachos off with sliced jalapenos and fresh snipped chives. Oh yes, these are good.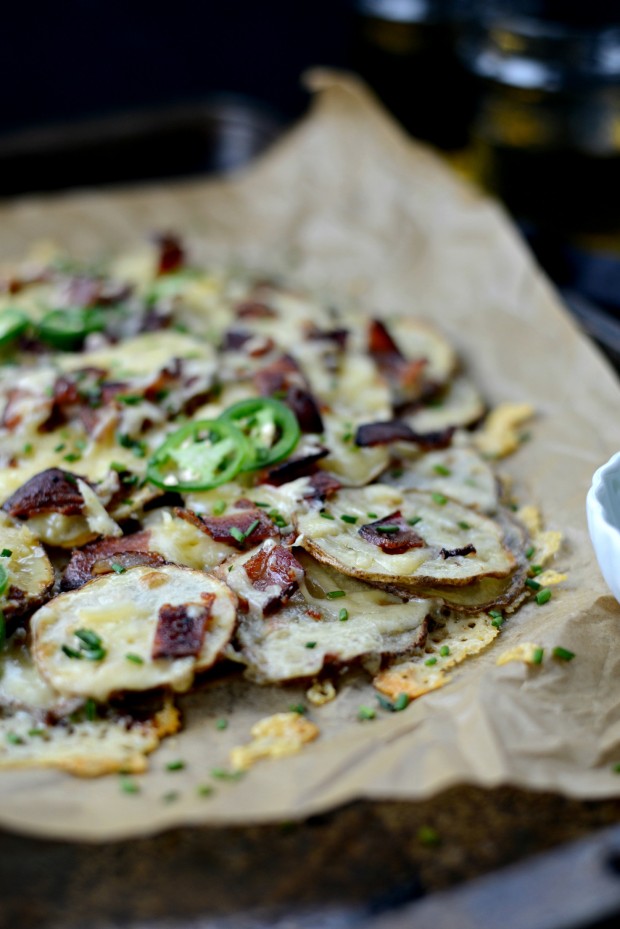 All you need is a good beer (a Guiness perhaps?) and you're good to go.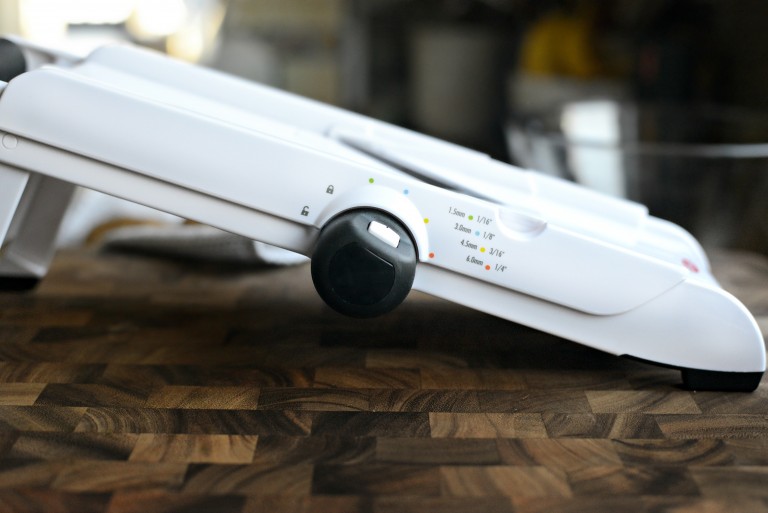 To evenly slice these potatoes, it's nice to have a mandolin.
I love this Oxo mandolin you see above, and no they did not tell me to say that… they don't even know I exist. I honestly love the simplicity of this mandolin and that measurements for thick/thinness is on the dial. But if you don't have one of these at home then of course you can use a knife to do get the job done.
I set the dial to 1/8 of an inch and sliced 3 russet potatoes. Inevitably there will be some potatoes that don't make the cut so three is a safe number of potatoes.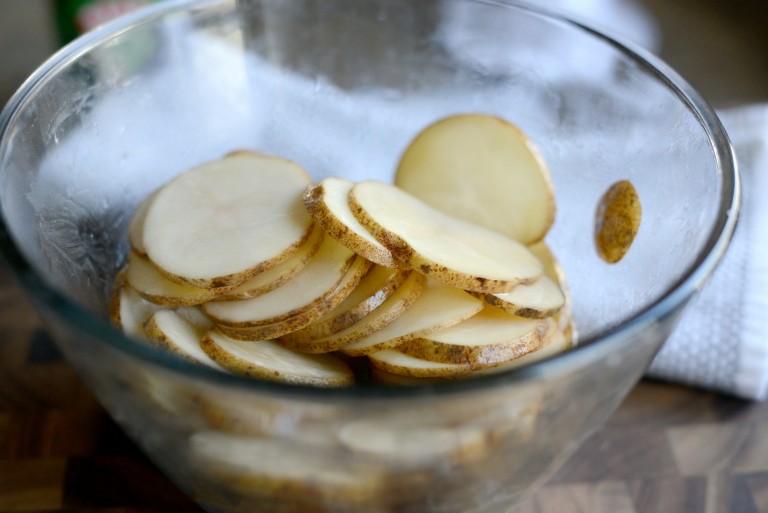 Add those to a bowl and toss with olive oil until coated well.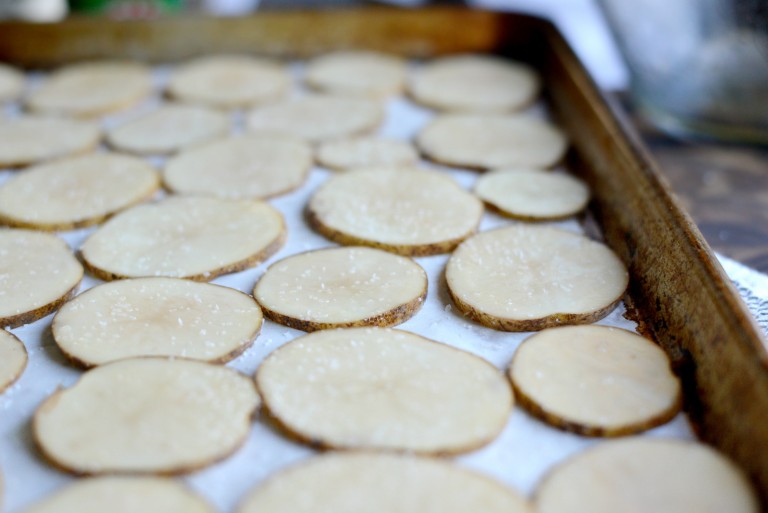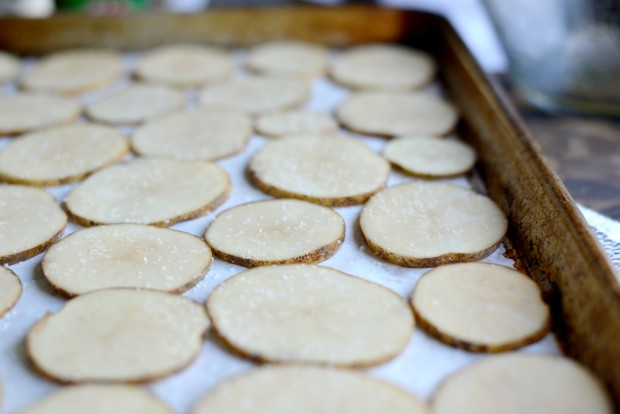 Then arrange the on a rimmed, metal baking sheet that has been lined with parchment paper and season with kosher salt.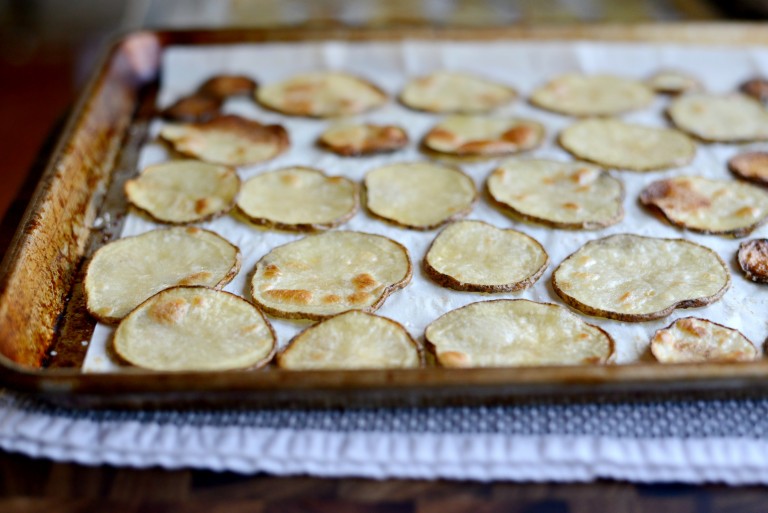 Bake at 400° until the edges are browned and the potatoes are cooked through, which is about 20 to 30 minutes depending on their size and thickness. This is where it gets tricky; for crispy potatoes you have to keep them in the oven until just a stage or two before burnt which is how my husband, Pat prefers. I like them to still be a little tender and bake them until golden, like the above photo.
It's your choice to do as you wish, but keep in mind; the crispier the potato, the better chance it will stay crisp once the cheese melts.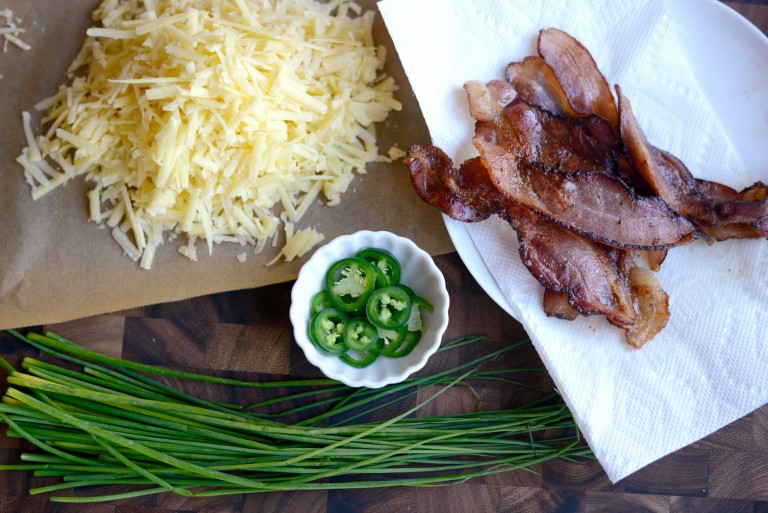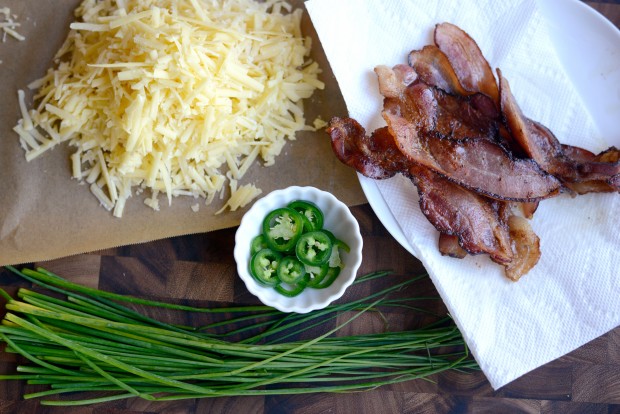 While the potatoes are in the oven, I grated up two kinds of Irish cheeses, crisped up some bacon (about 4 to 6 slices).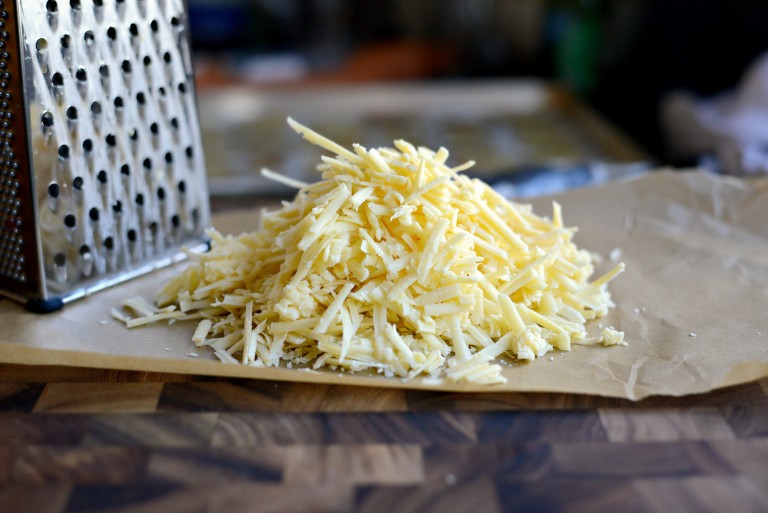 I'm using Kerrygold Irish white cheddar and Dubliner cheese.
Scatter half of the crispy potato rounds onto a parchment lined, rimmed baking sheet.
Top with an even layer of cheese…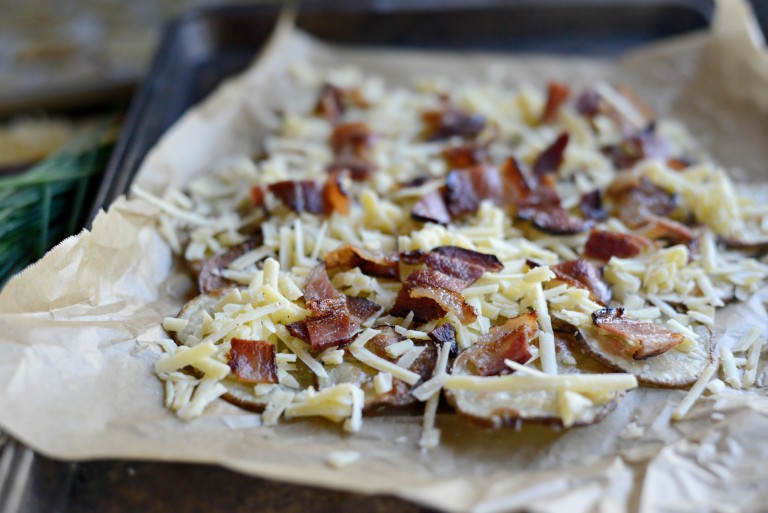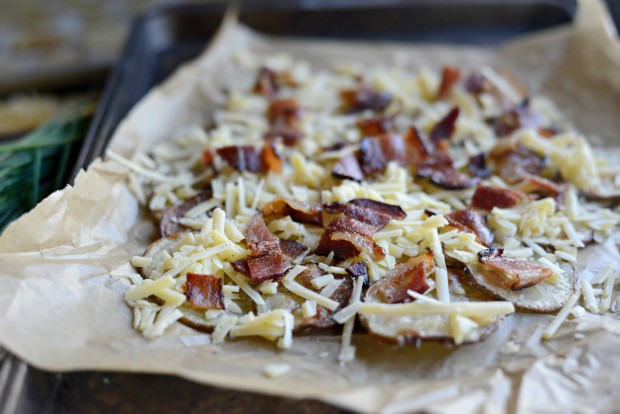 …some bacon…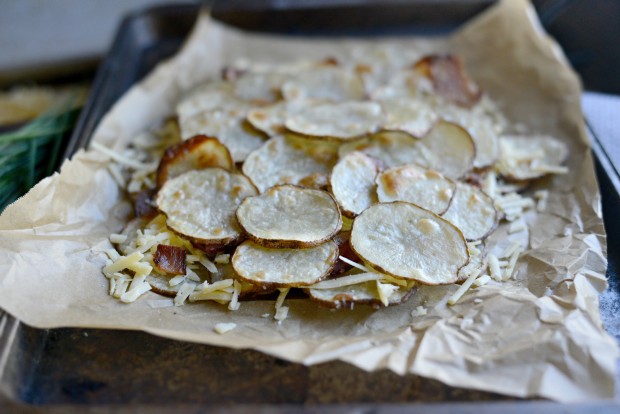 …more potatoes..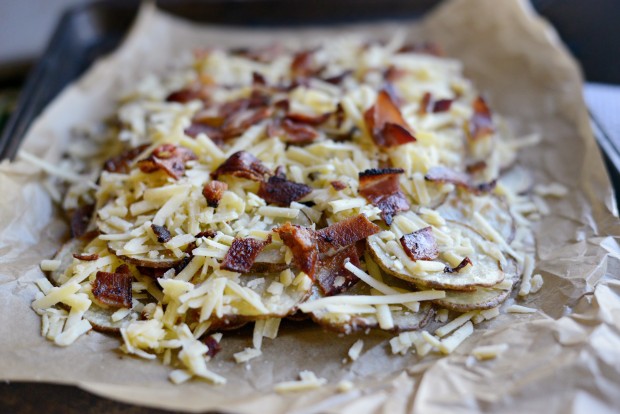 …more bacon and cheese…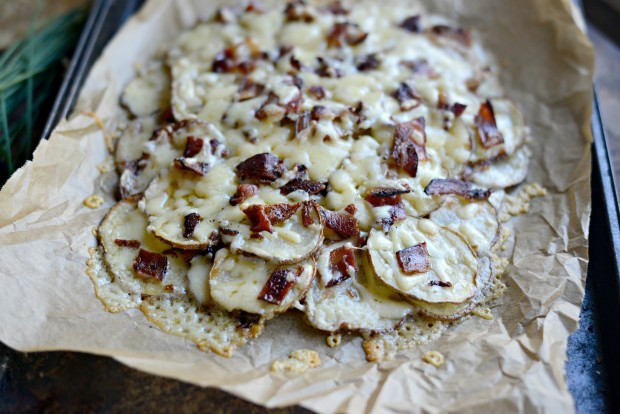 Bake at 400 degrees until the cheese has melted.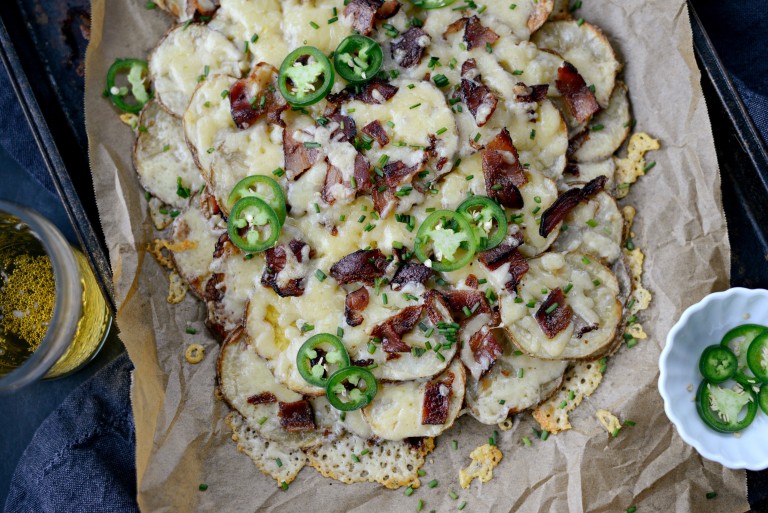 Adorn with snipped chives and thinly sliced jalapenos.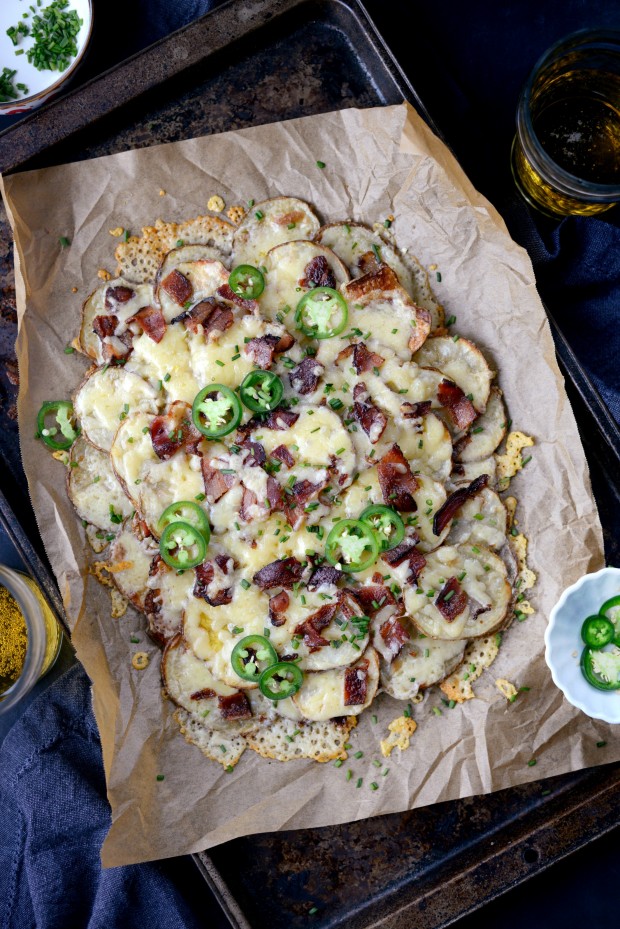 With a side of beer. Naturally.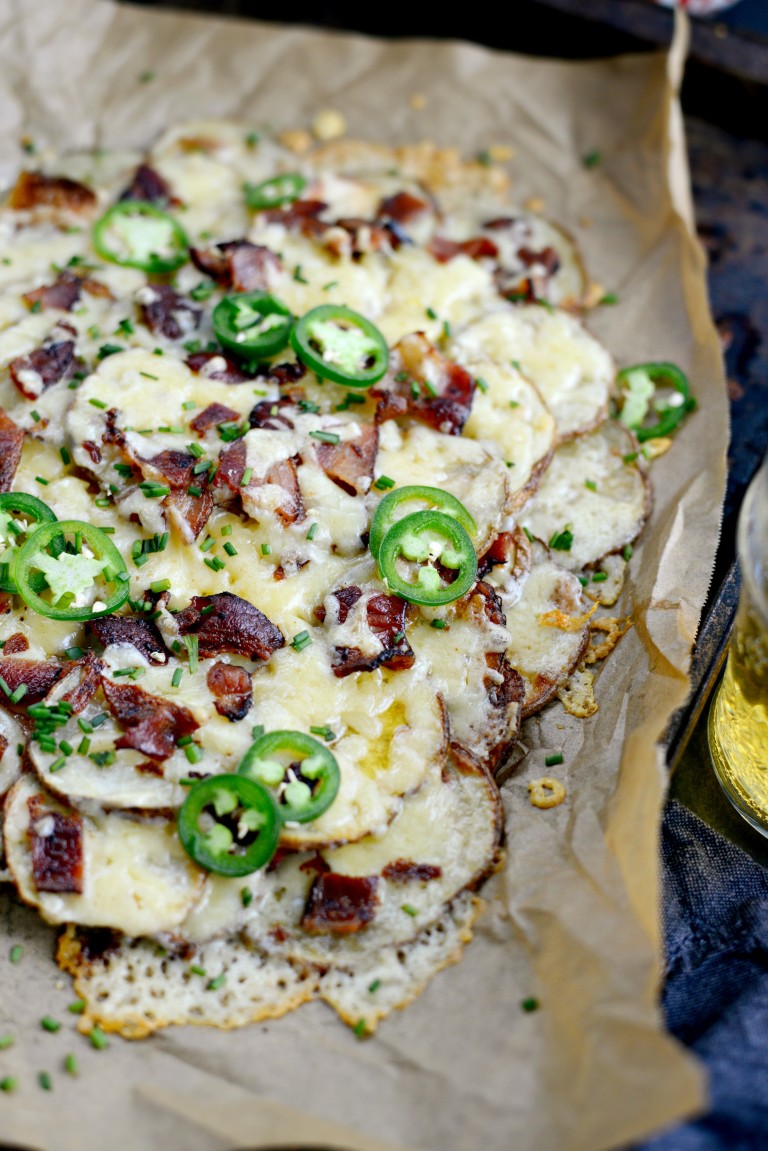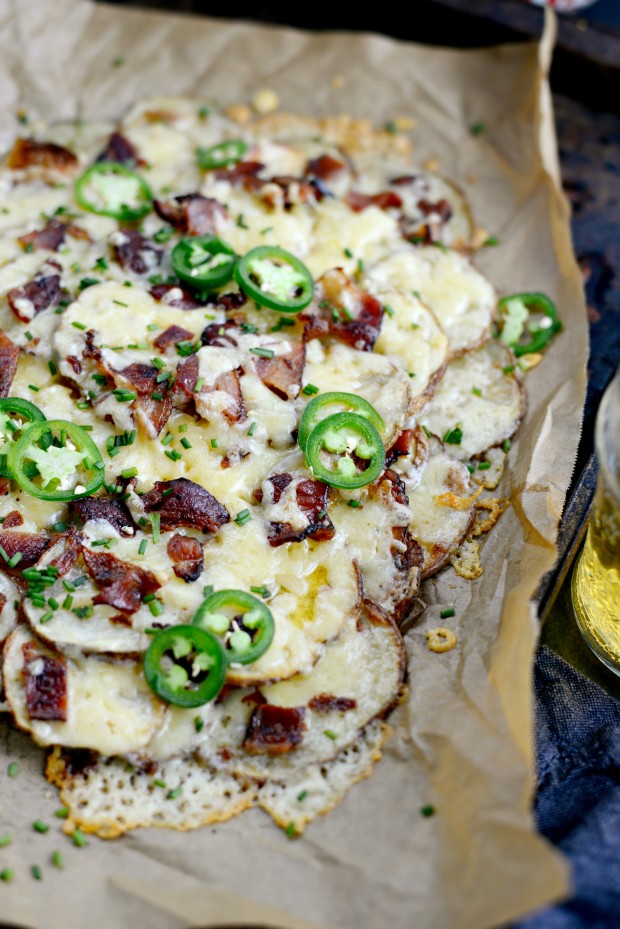 The combination of potato, bacon and cheese is always a stellar one, but the heat from the jalapeño and bright fresh onion flavor of the chives makes these even better. Serve as is or with sour cream to dip or slather! We usually pick at the potatoes around the edges and then go at it with a fork for the gooey middle ones. Delicious.
For More St. Patrick's Day Recipes Click Here!
Enjoy! And if you give this Irish Nachos recipe a try, let me know! Snap a photo and tag me on twitter or instagram!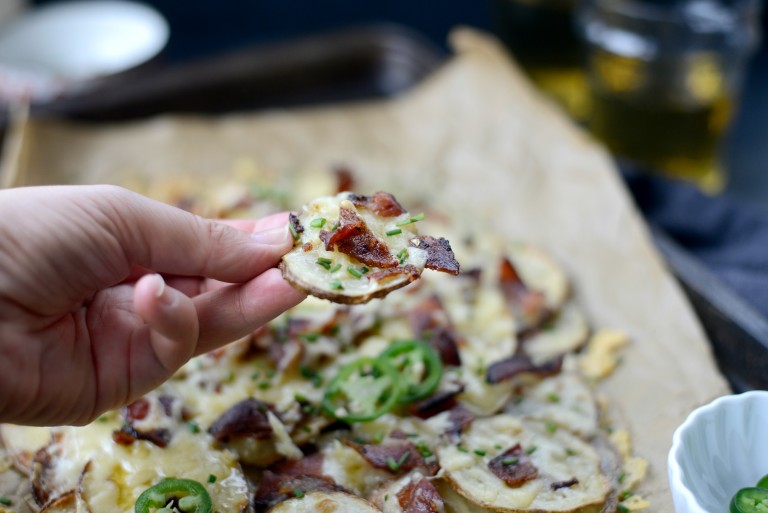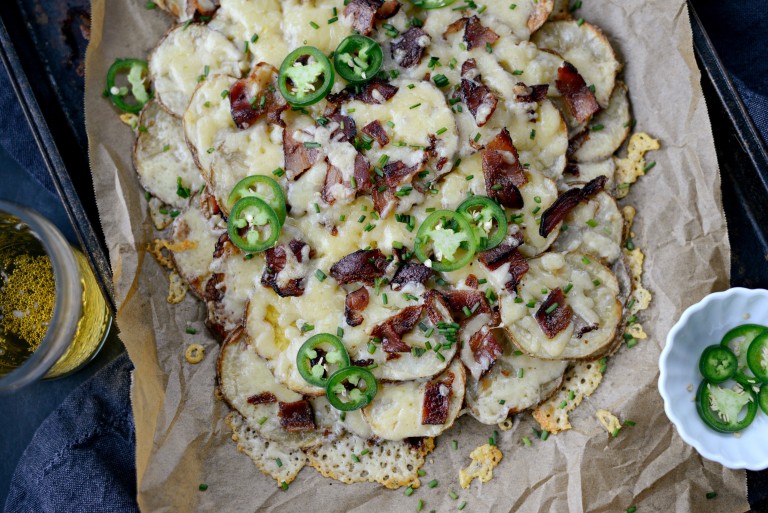 This post may contain affiliate links.
Buy the Cookbook: Simply Scratch : 120 Wholesome Homemade Recipes Made Easy Now available on Amazon »
THANK YOU in advance for your support!