What if I told you I had 50+ homemade salad dressings and vinaigrette recipes?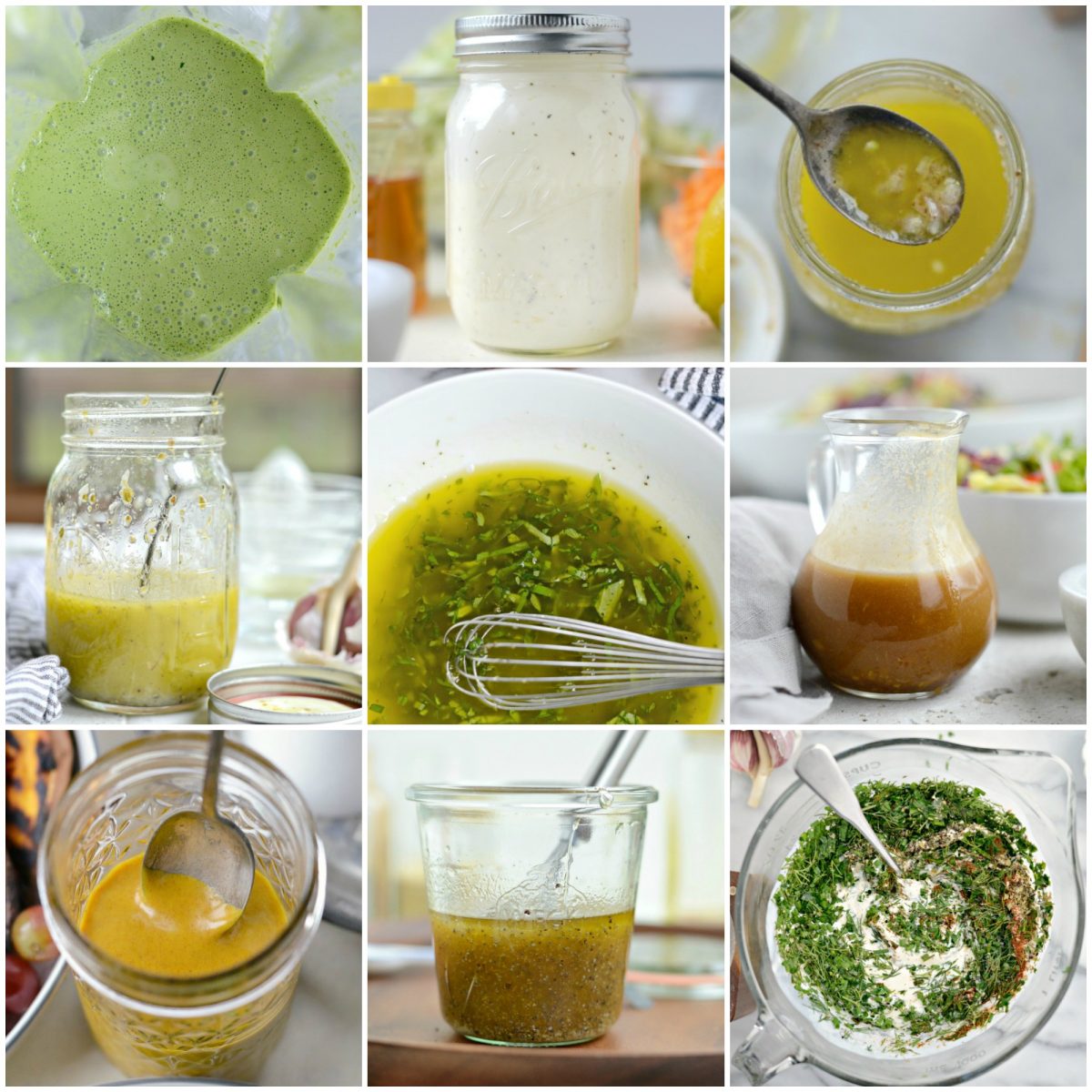 If you haven't noticed, I love making salads. Creating beautiful, healthful and wholesome salads are my jam. However, what I really, really love is making my own salad dressings and vinaigrettes. Playing with different vinegars, spices and herbs, fruits and jams, nut and seed butters, truly creating fun flavors that take salads up a notch is a (not-so-secret passion) of mine. I prefer the ingredients to be familiar, knowing that there is not a single additive nor preservative in my dressings helps me sleep at night. Kind of dramatic, yet kind of true.
Why am I creating a salad dressing round up post? Well, some dressing and vinaigrette recipes are standalone posts, some you'll find within the actual salad recipe and then other recipes you may have missed because I use them in a sandwich or on a burger. So, I decided to round up all the salad dressings, vinaigrettes and dressinades from the past 7 years and put them all in one go-to place.
Below you'll find 50+ homemade salad dressings and vinaigrette recipes in one organized and alphabetical list. From, the reader favorite, Avocado Salad Dressing to Zesty Italian Dressinade and just about everything in between. But PLEASE feel free to leave a salad dressing request in a comment below, or if you would like, email me (using the contact link at the top of the page) and send me your favorite recipe for me to try. Who knows? I just may share it here on Simply Scratch!
And as the years roll on, I promise to update this list whenever I share a new recipe. Sort of like my collection of Homemade Spice Blends, just with homemade salad dressings and vinaigrette recipes.
A LOT of salad dressings 😉
Just note that some recipes make more or less depending on the original recipe it was used for, so doubling (or tripling) ingredients my be needed. Use your beset judgement here and enjoY!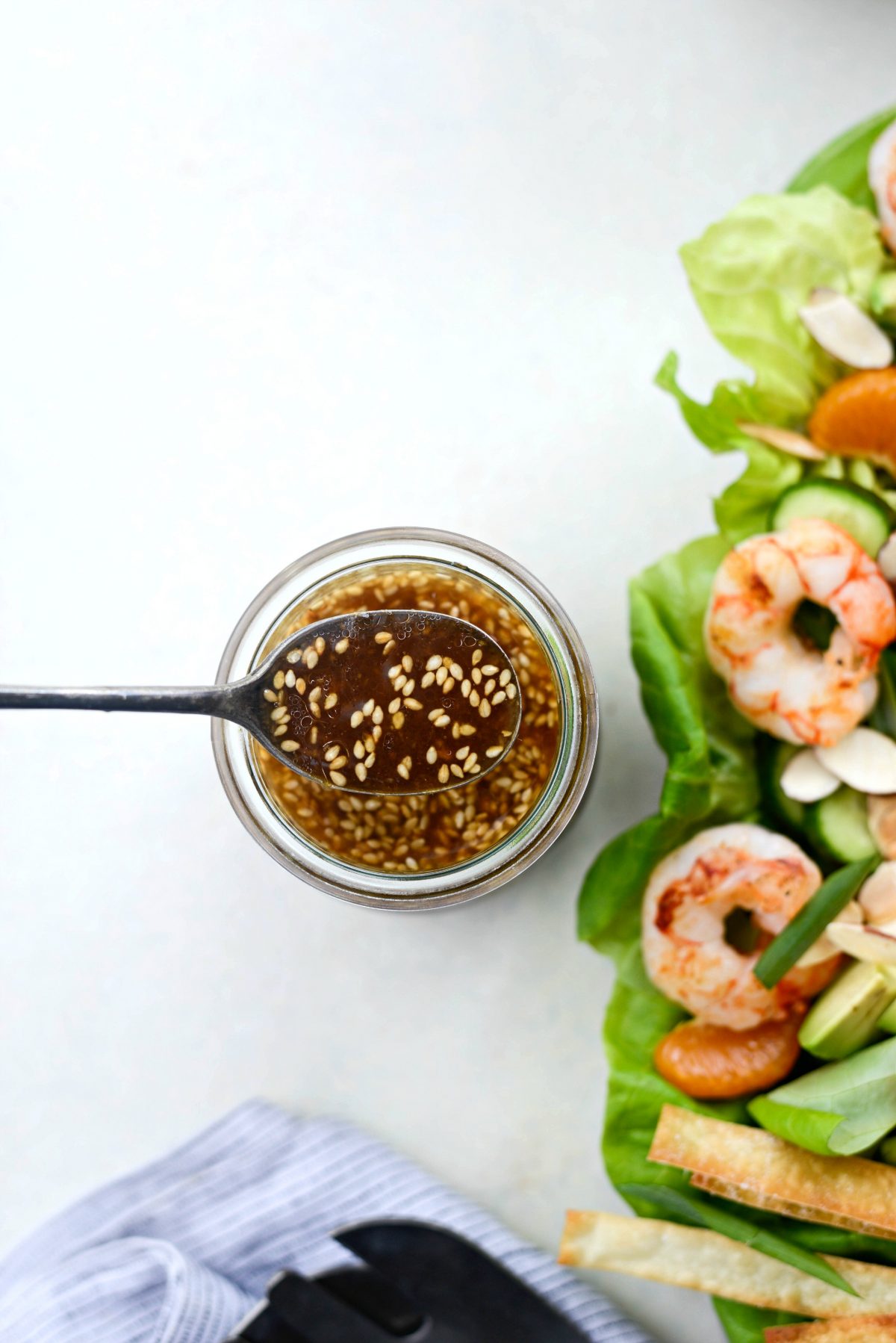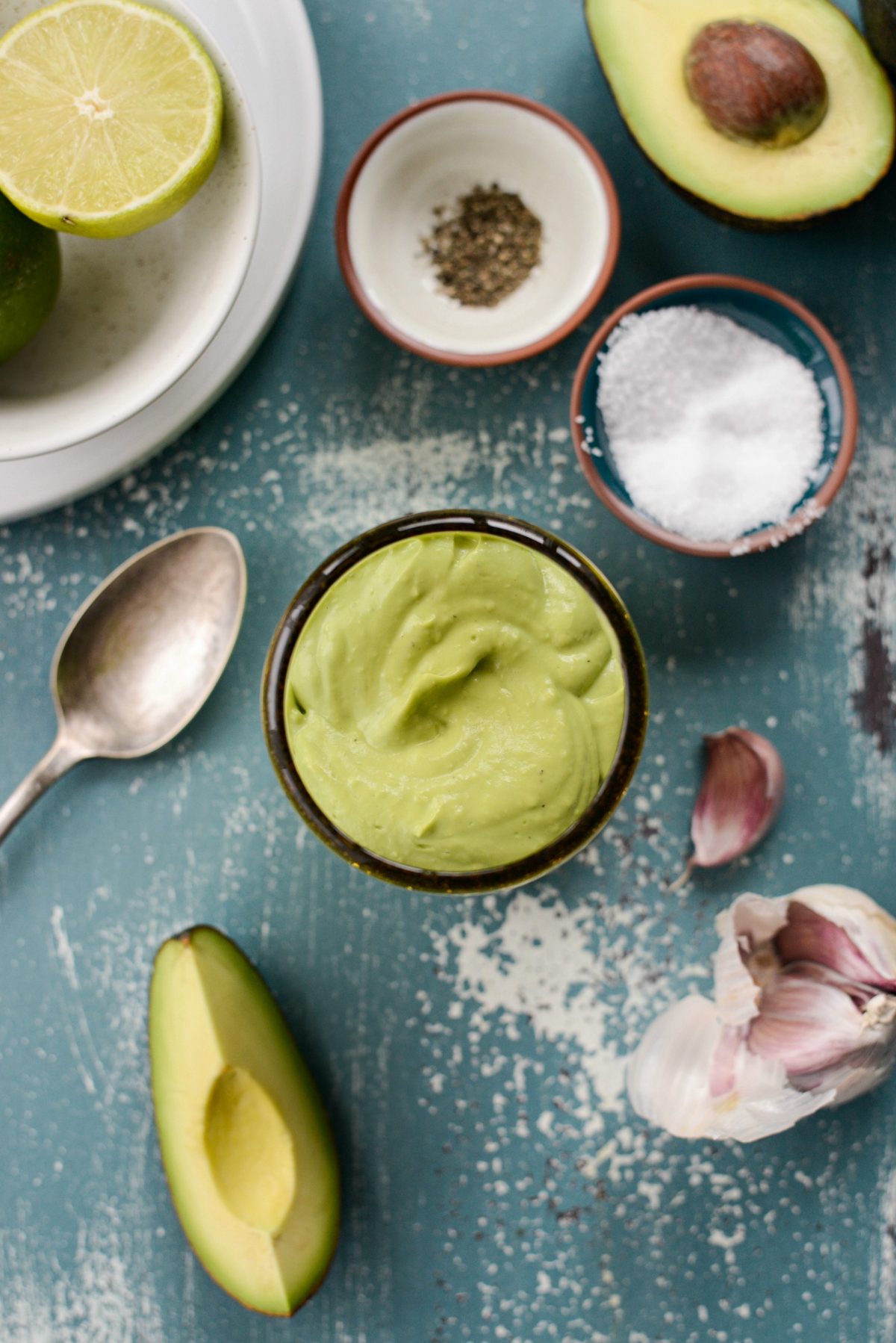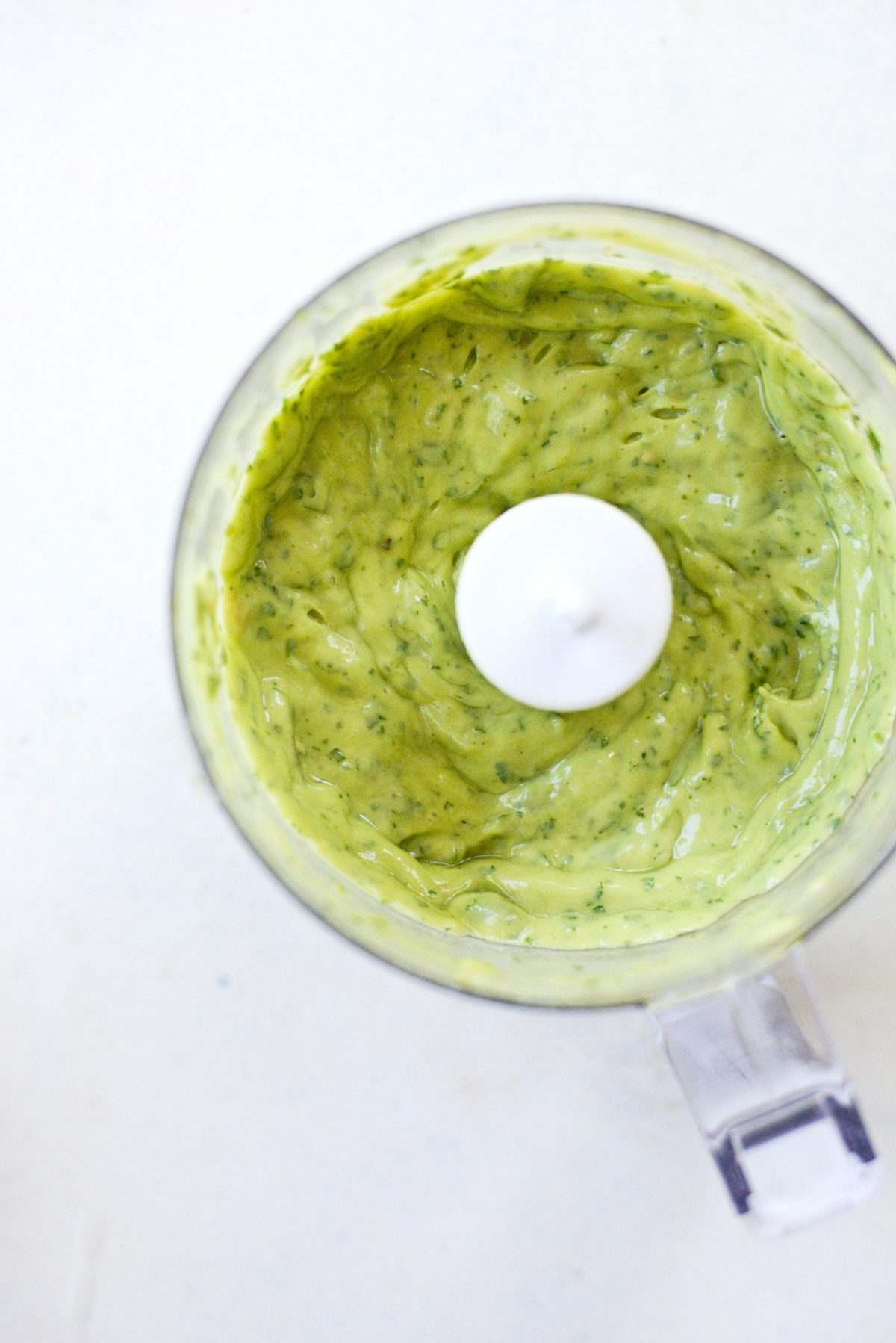 Avocado Cilantro Lime Dressing
Balsamic Honey Dijon Vinaigrette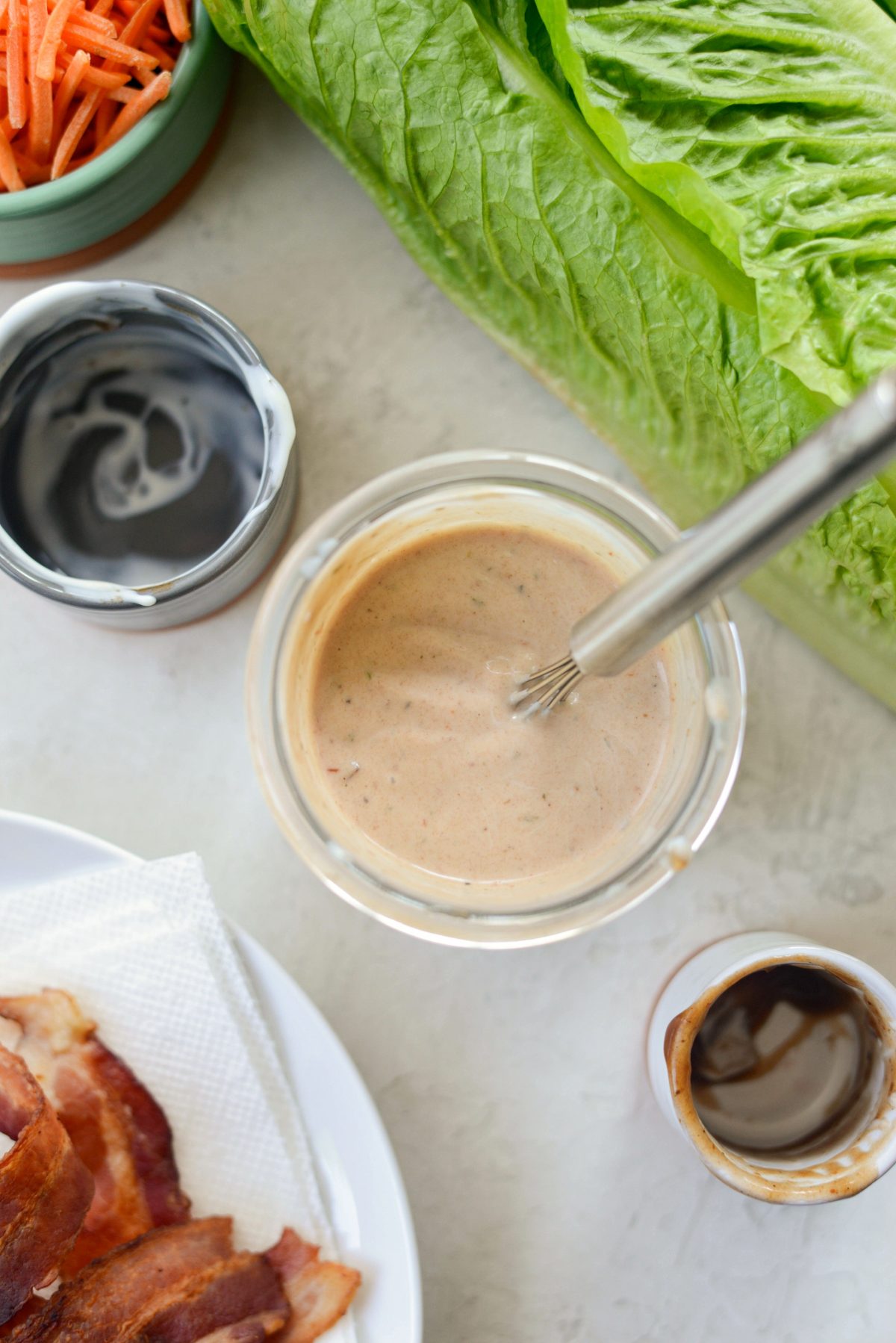 Black Pepper Buttermilk Dressing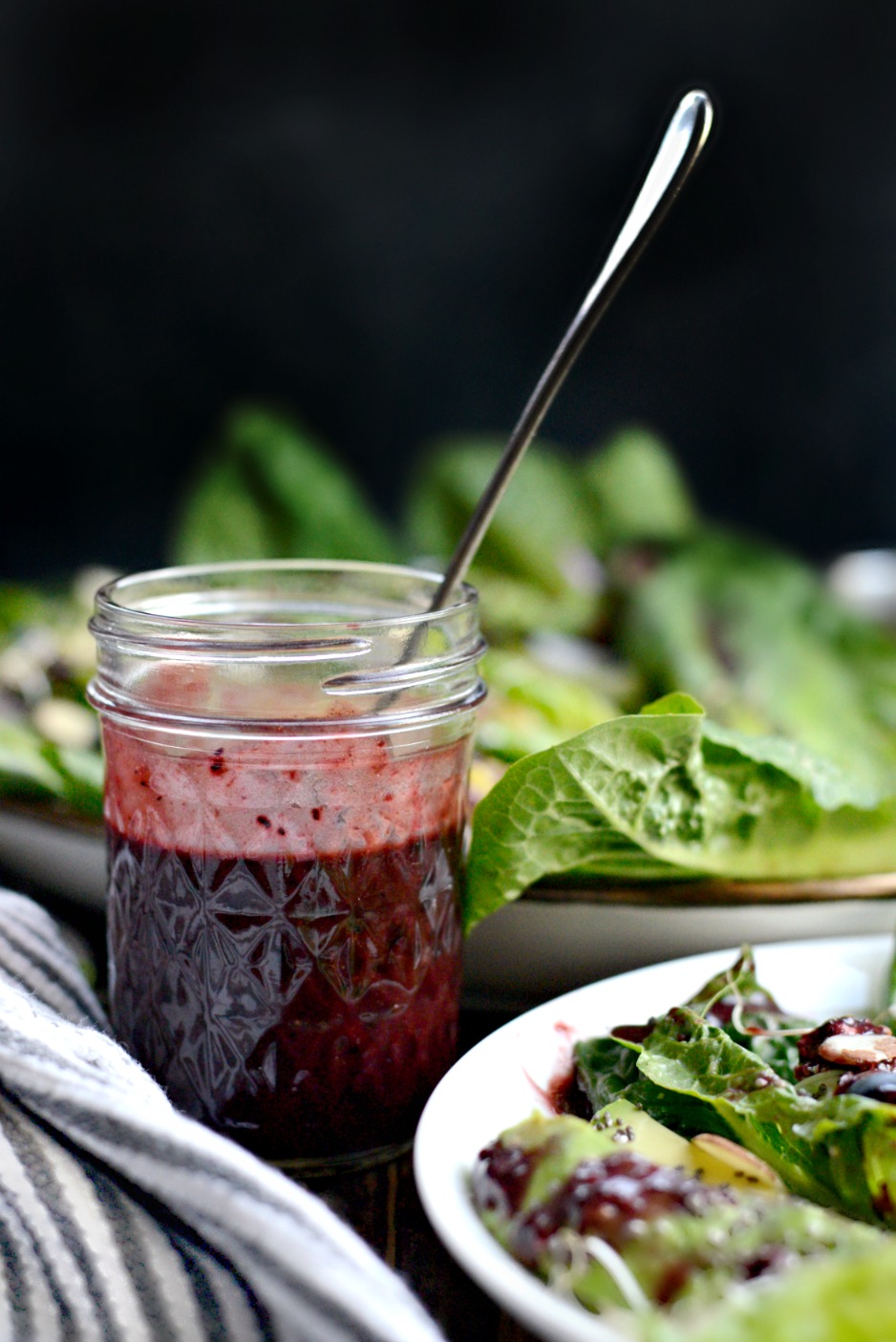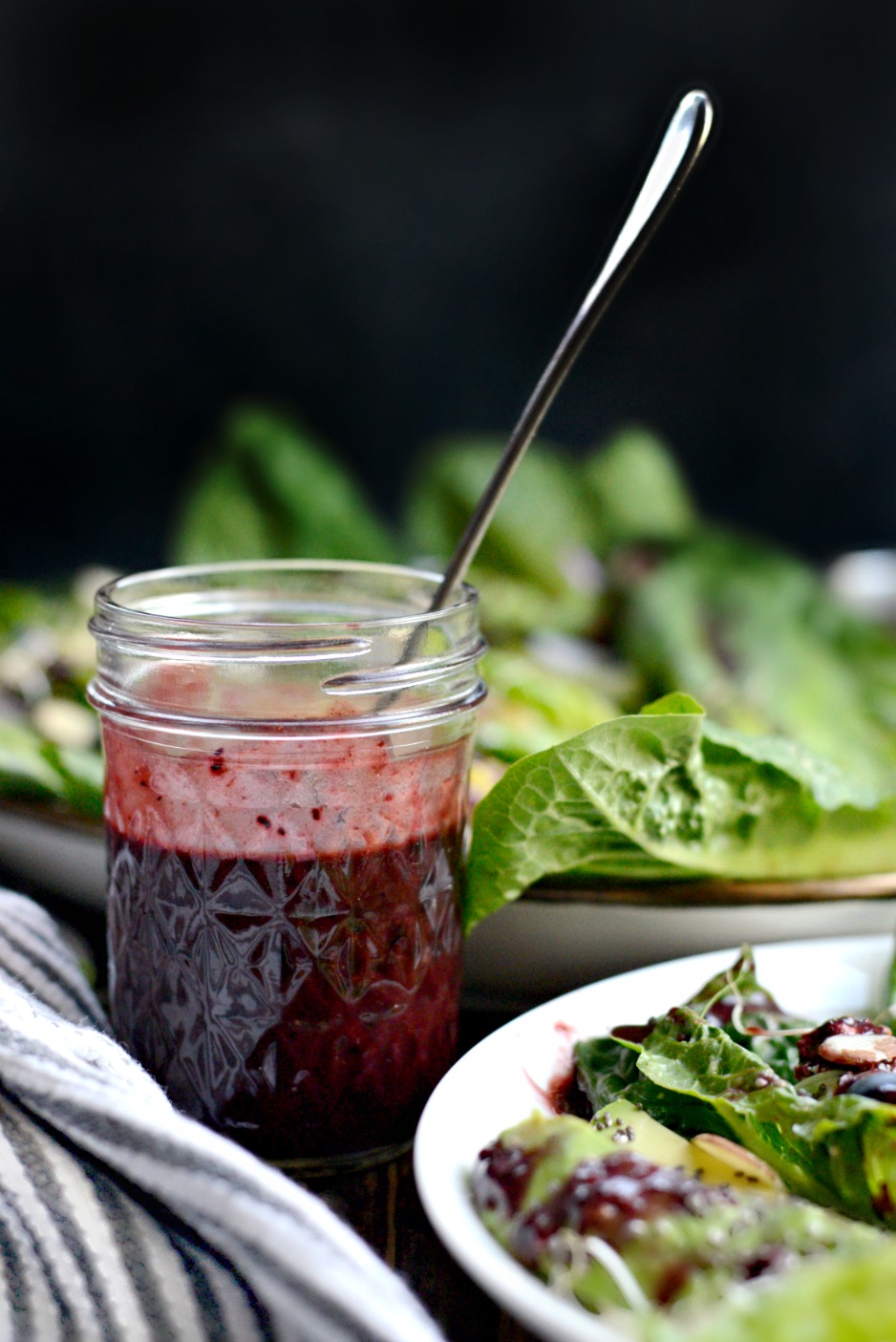 Blueberry Balsamic Vinaigrette
Champagne Vinaigrette (with shallots)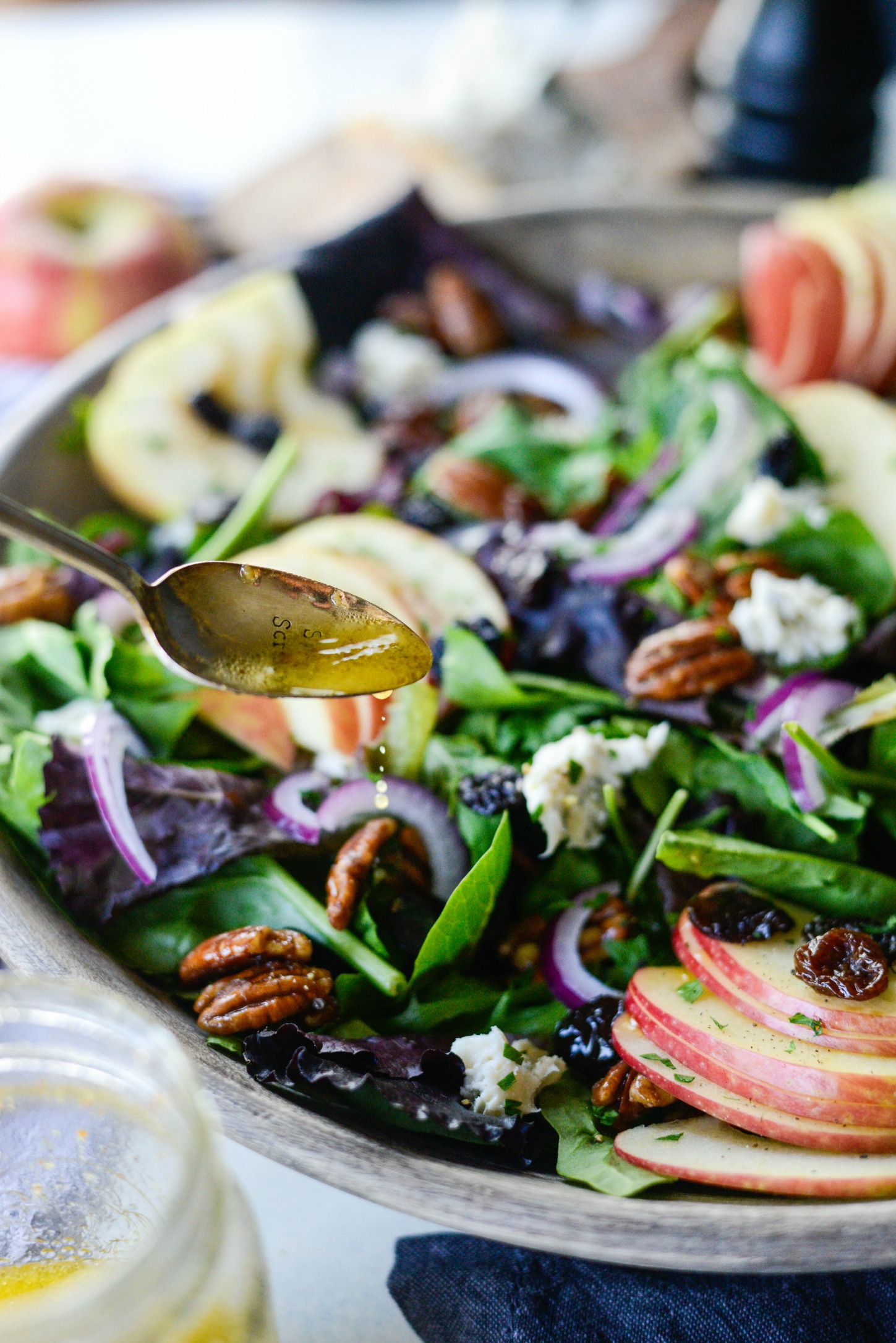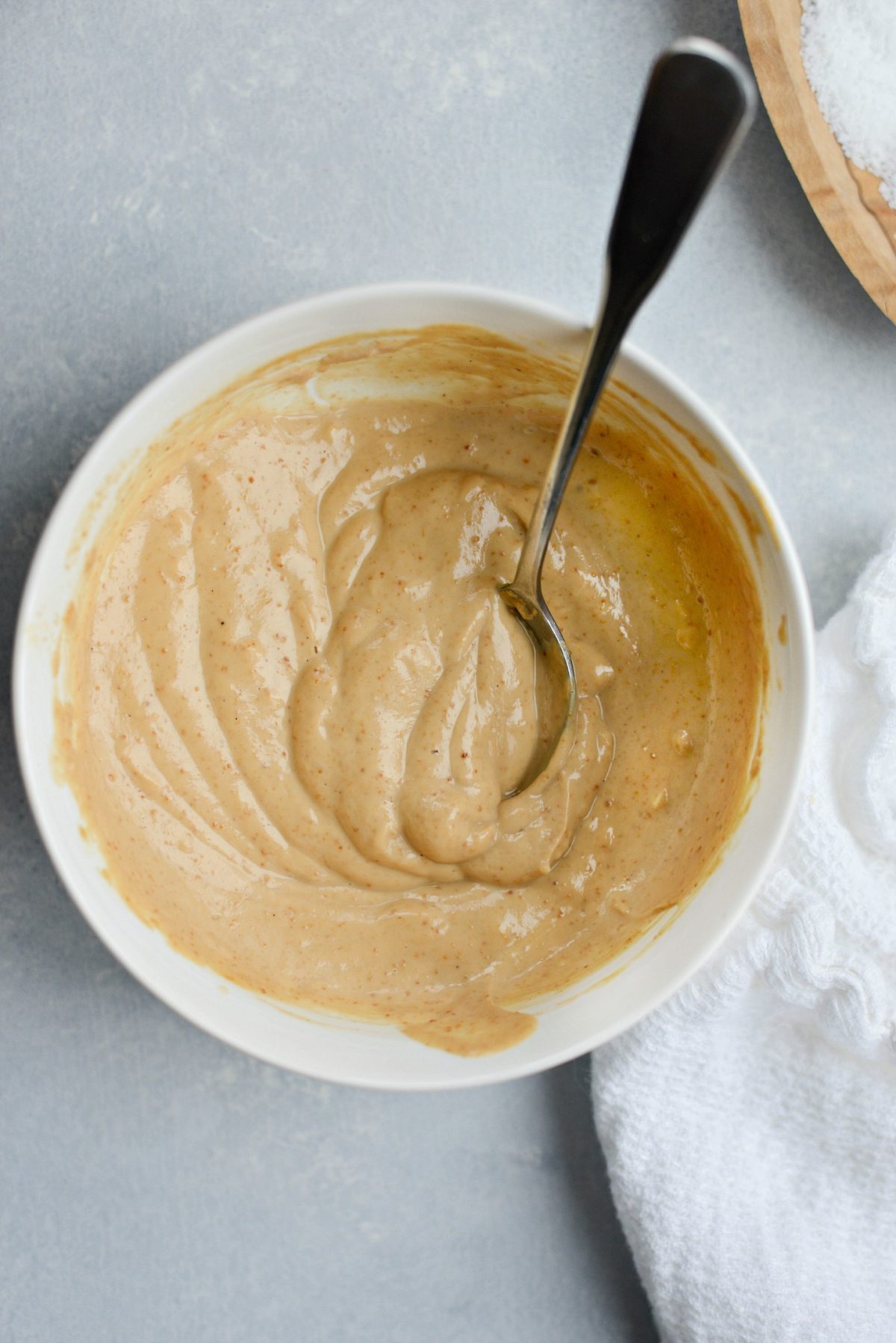 Creamy Cilantro Lime Dressing (made with mayo)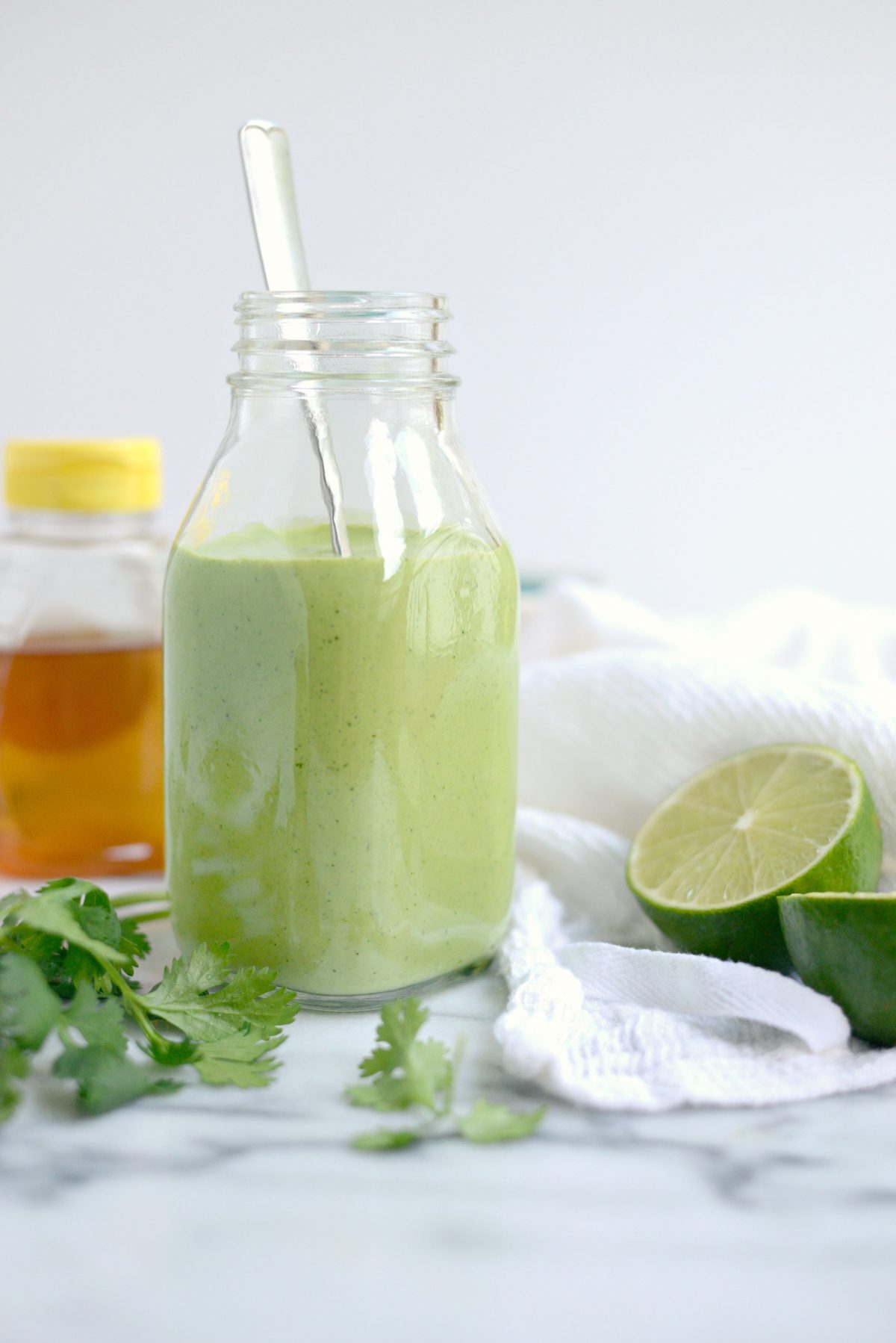 Creamy Cilantro Lime Dressing (made with Greek yogurt)
Fresh Herb Champagne Vinaigrette
Garlic Parmesan Peppercorn Salad Dressing
Garlic Steak Seasoning Dressinade
(My Grandma's) Greek Dressing Recipe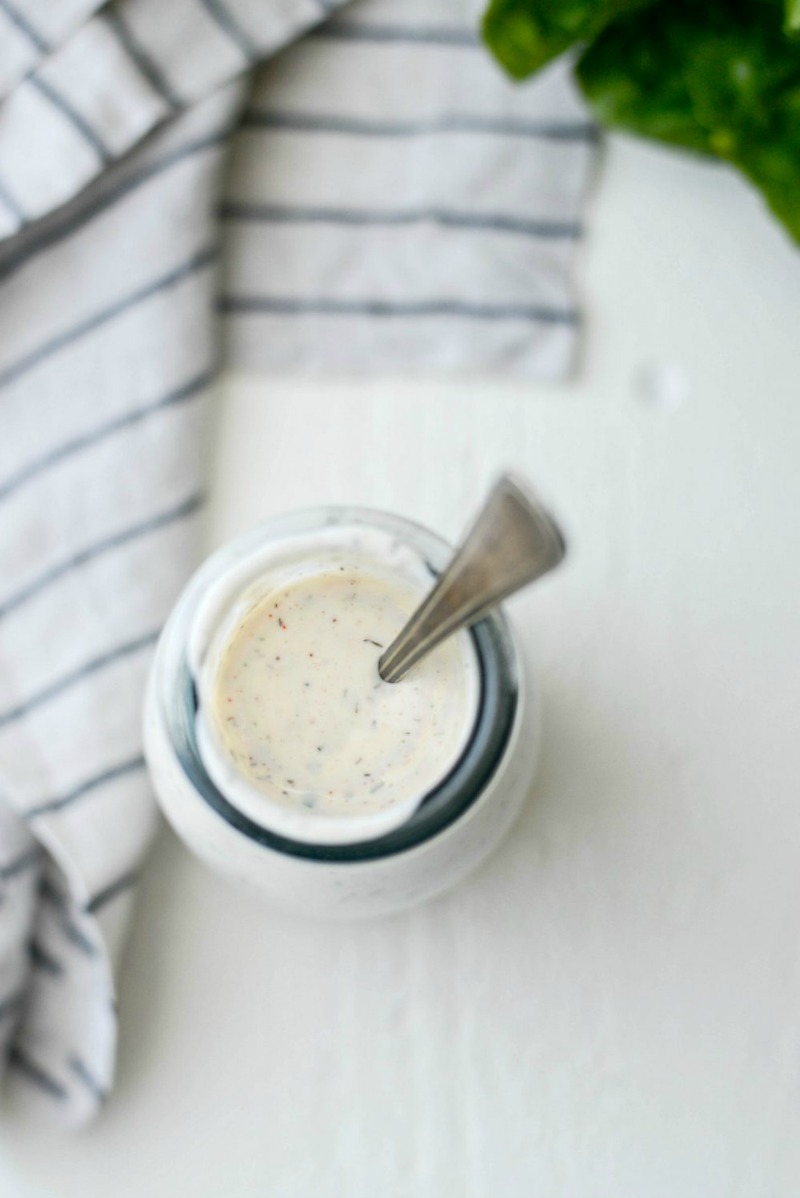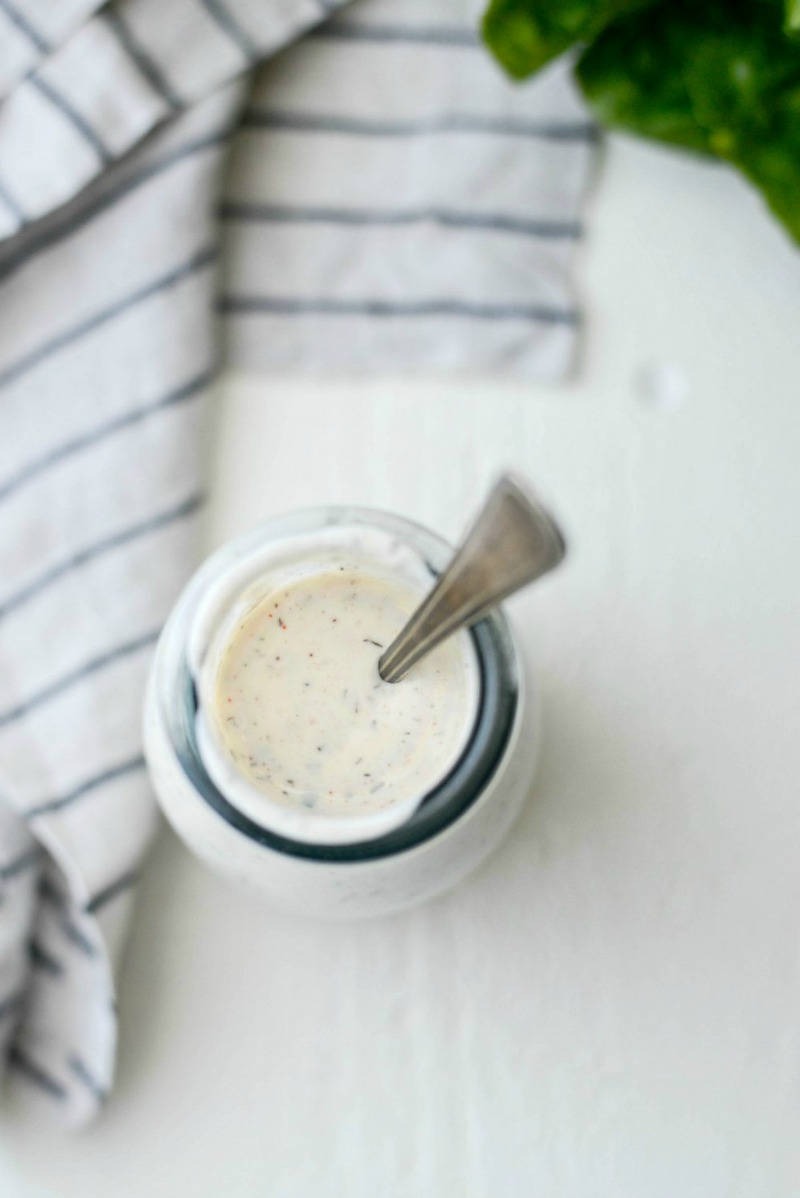 Homemade Macaroni Salad Dressing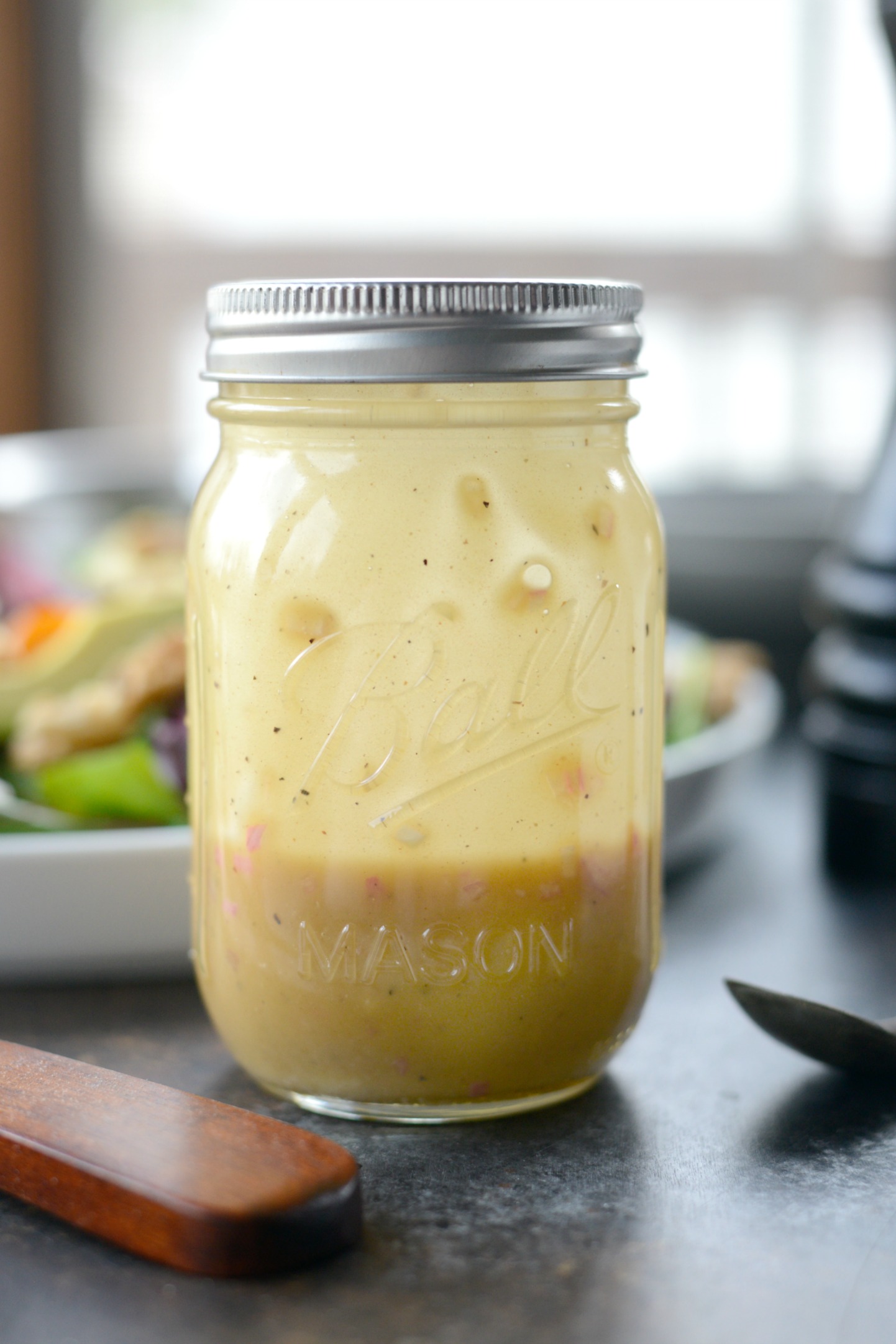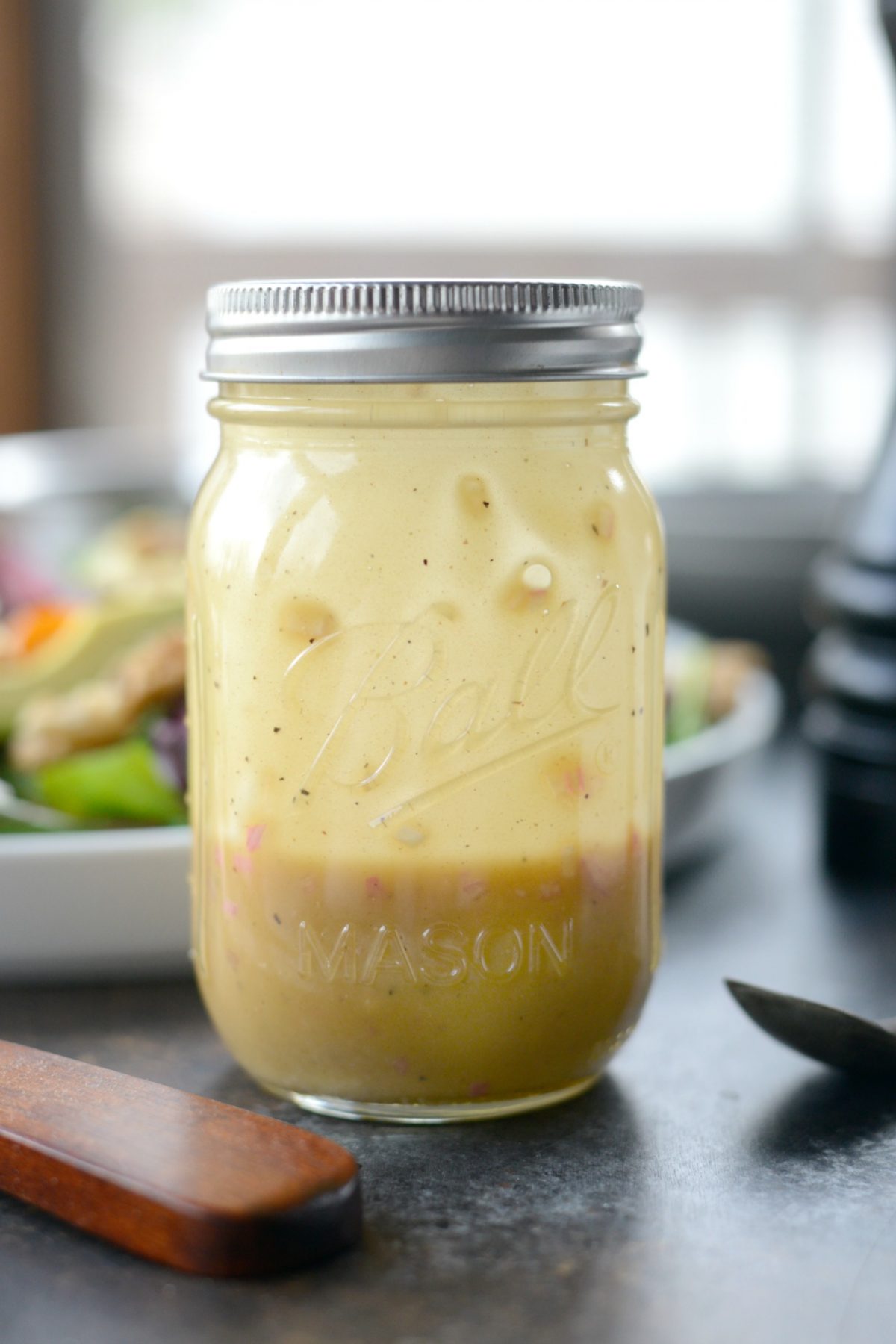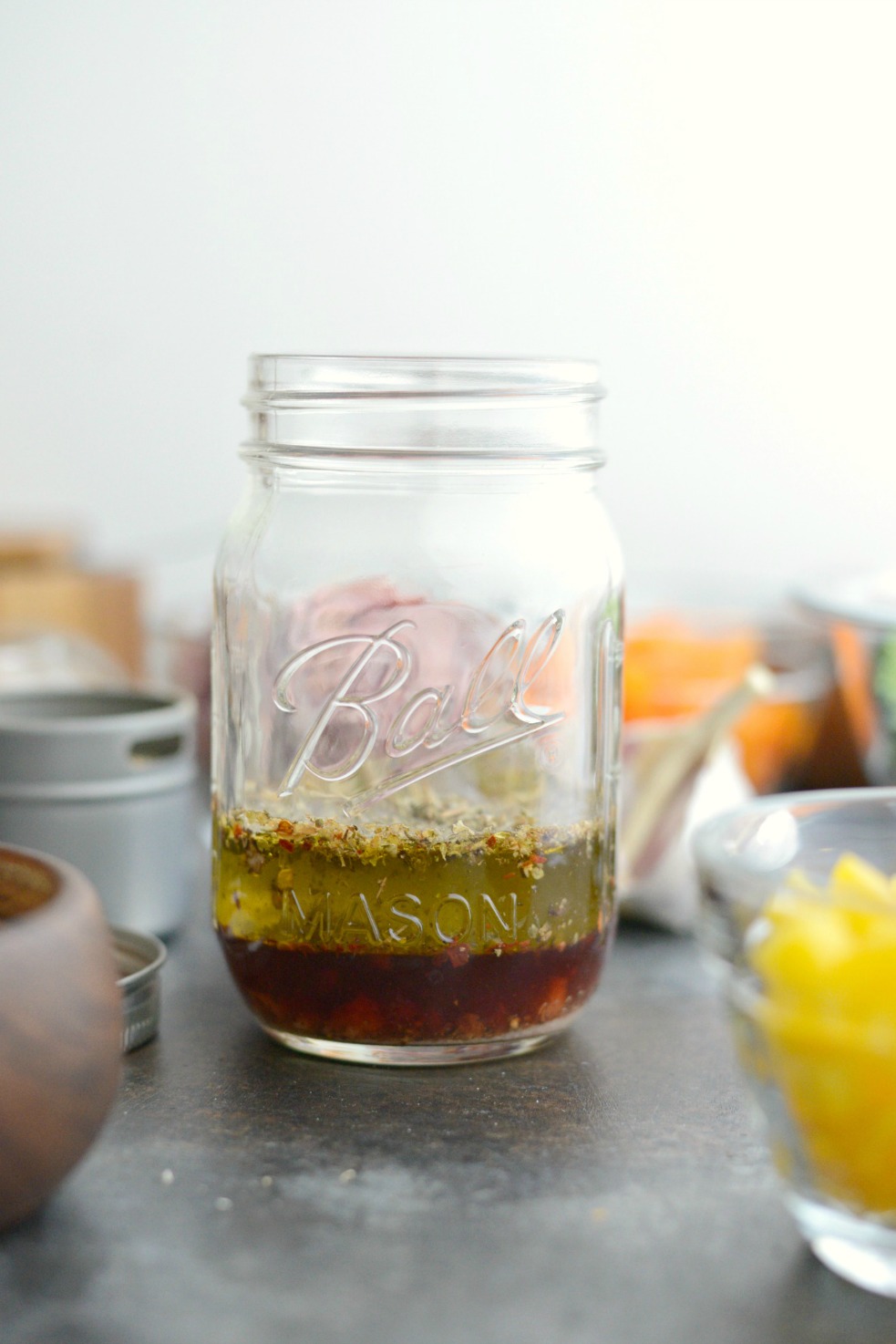 (super simple) Italian Dressing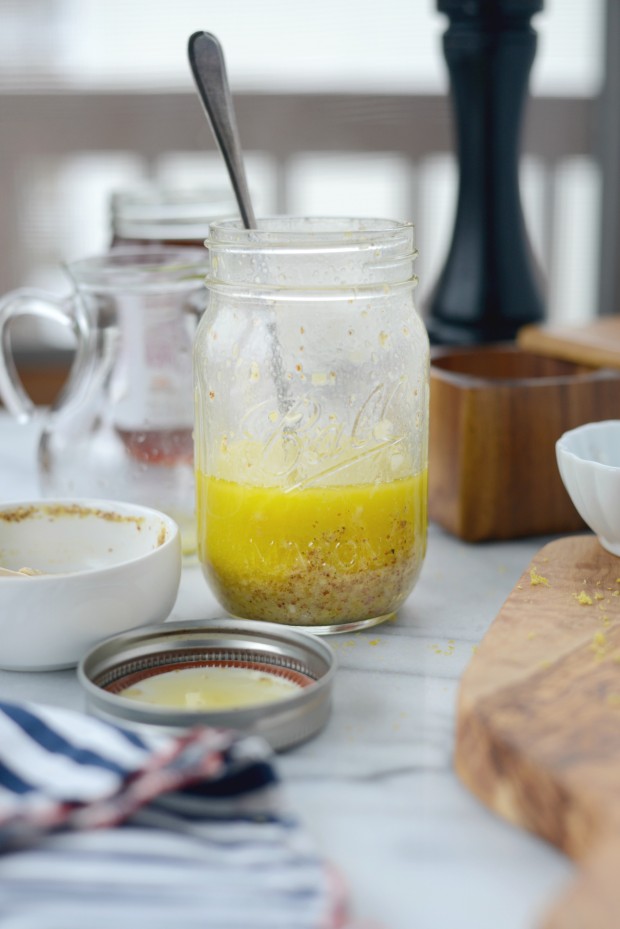 (Warm) Maple Bacon Dijon Vinaigrette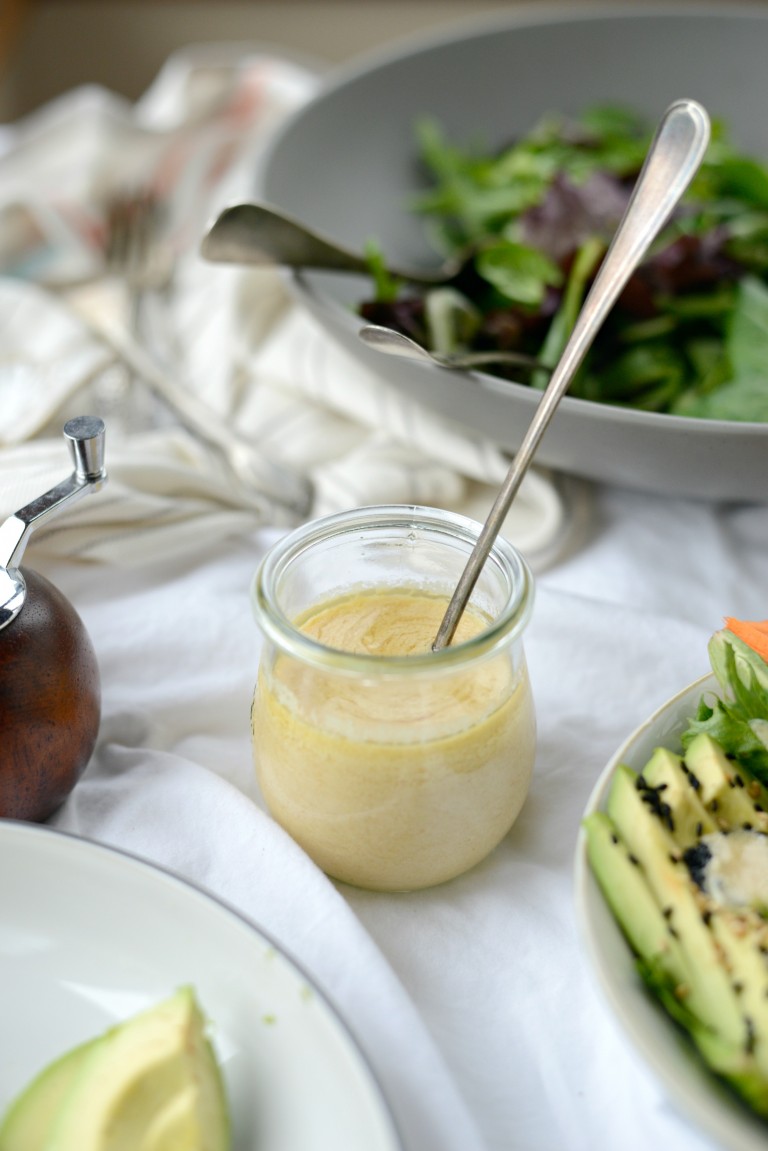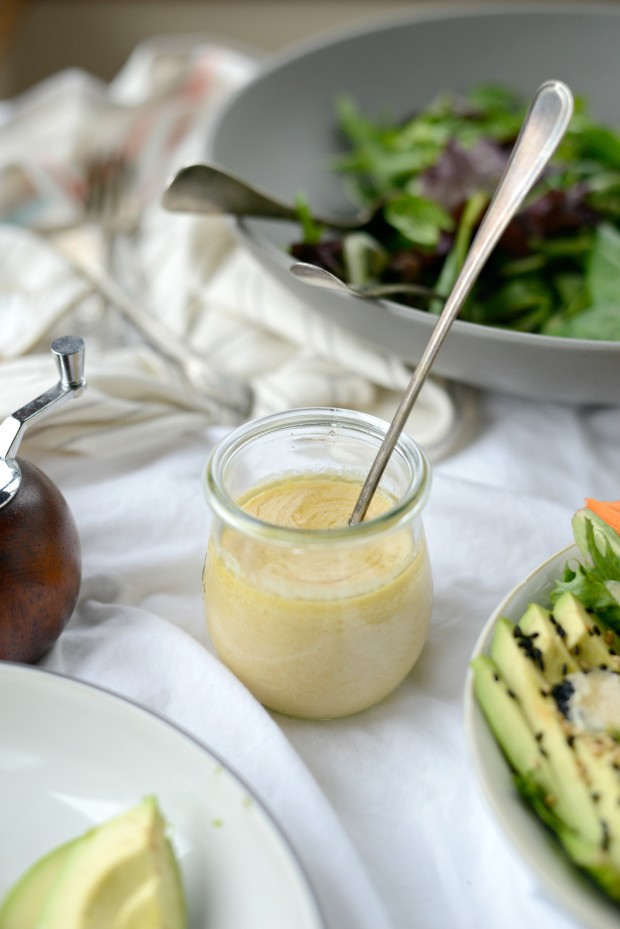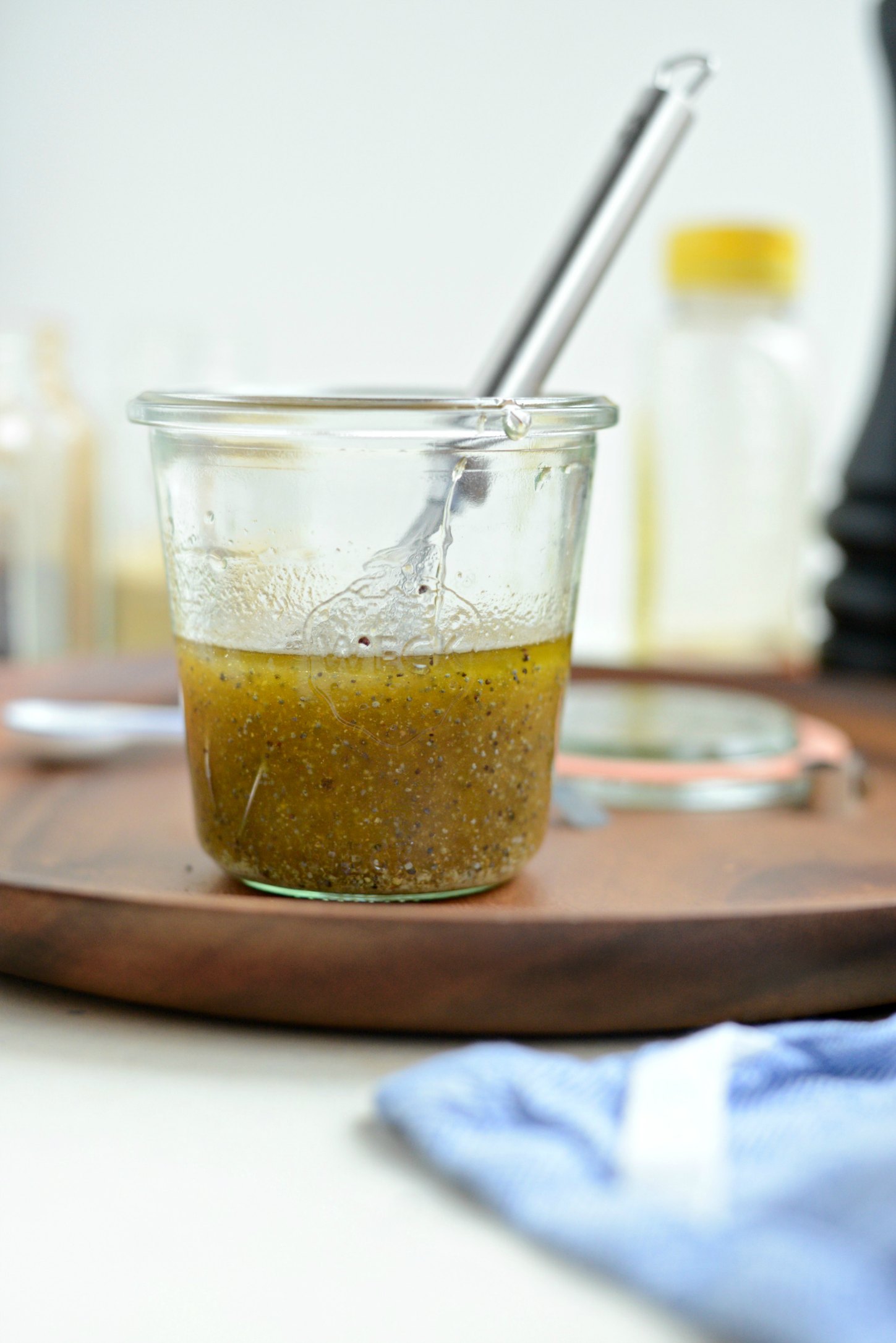 Fresh Raspberry Balsamic Vinaigrette
Smoky Cilantro Avocado Dressing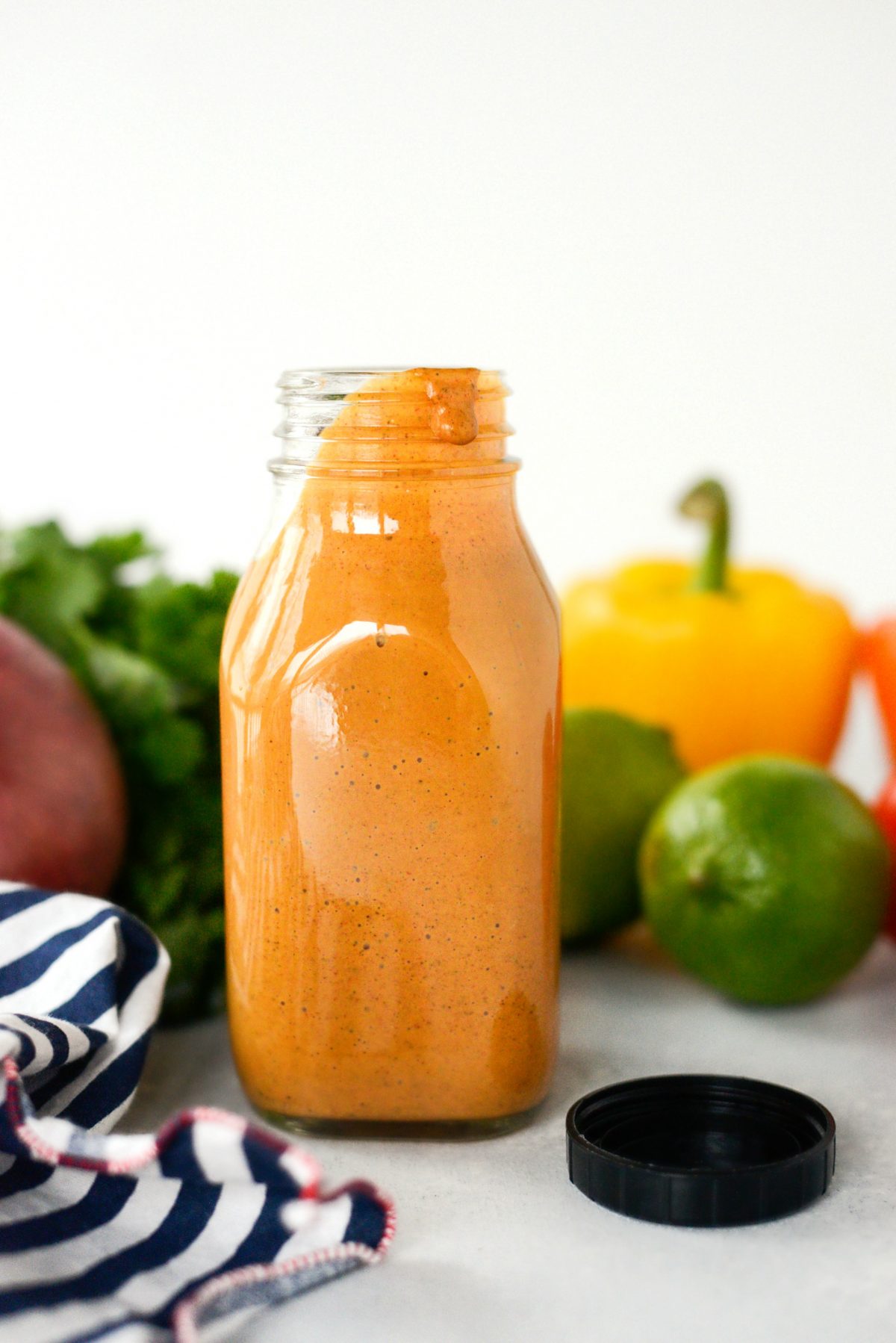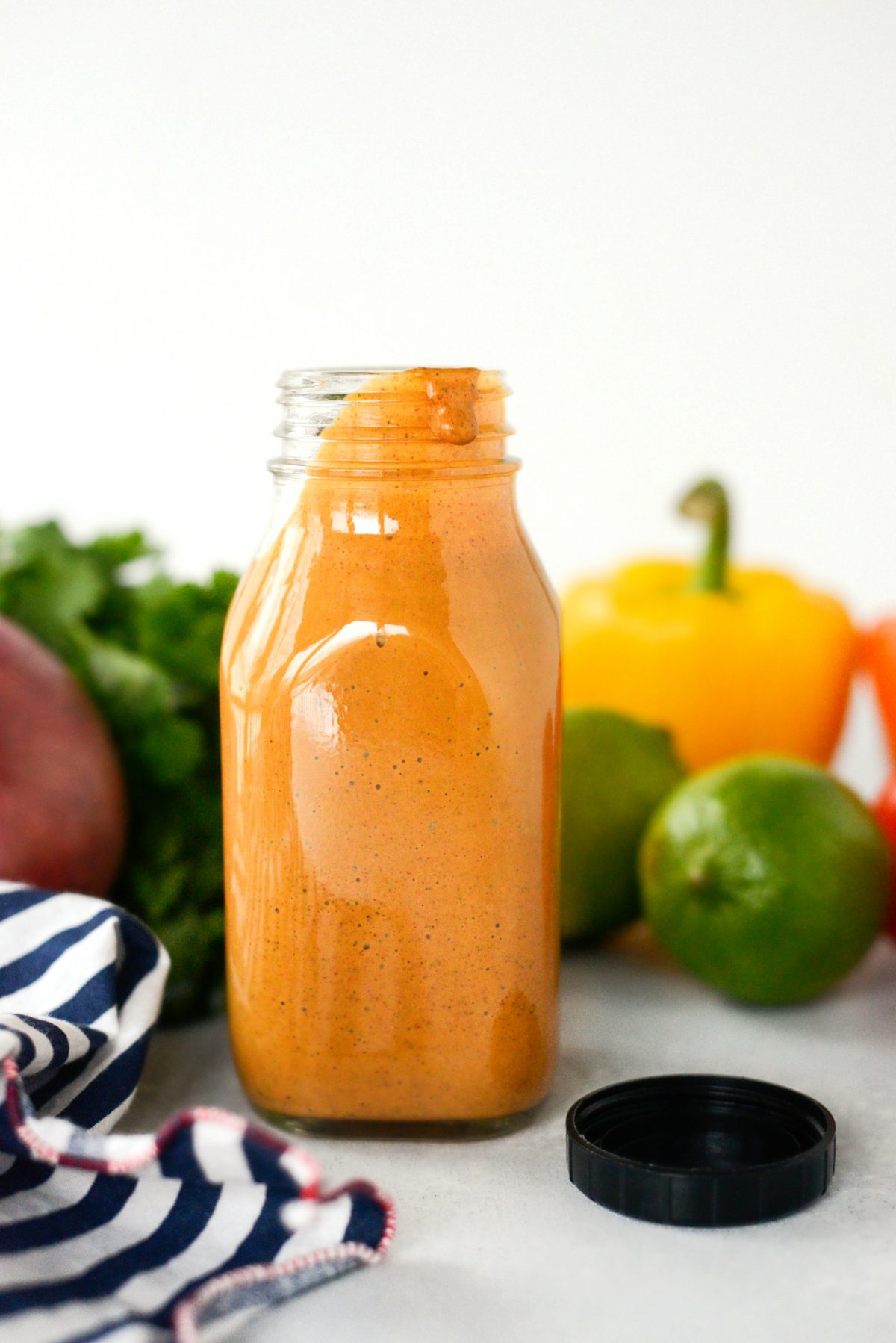 Southwest Potato Salad Dressing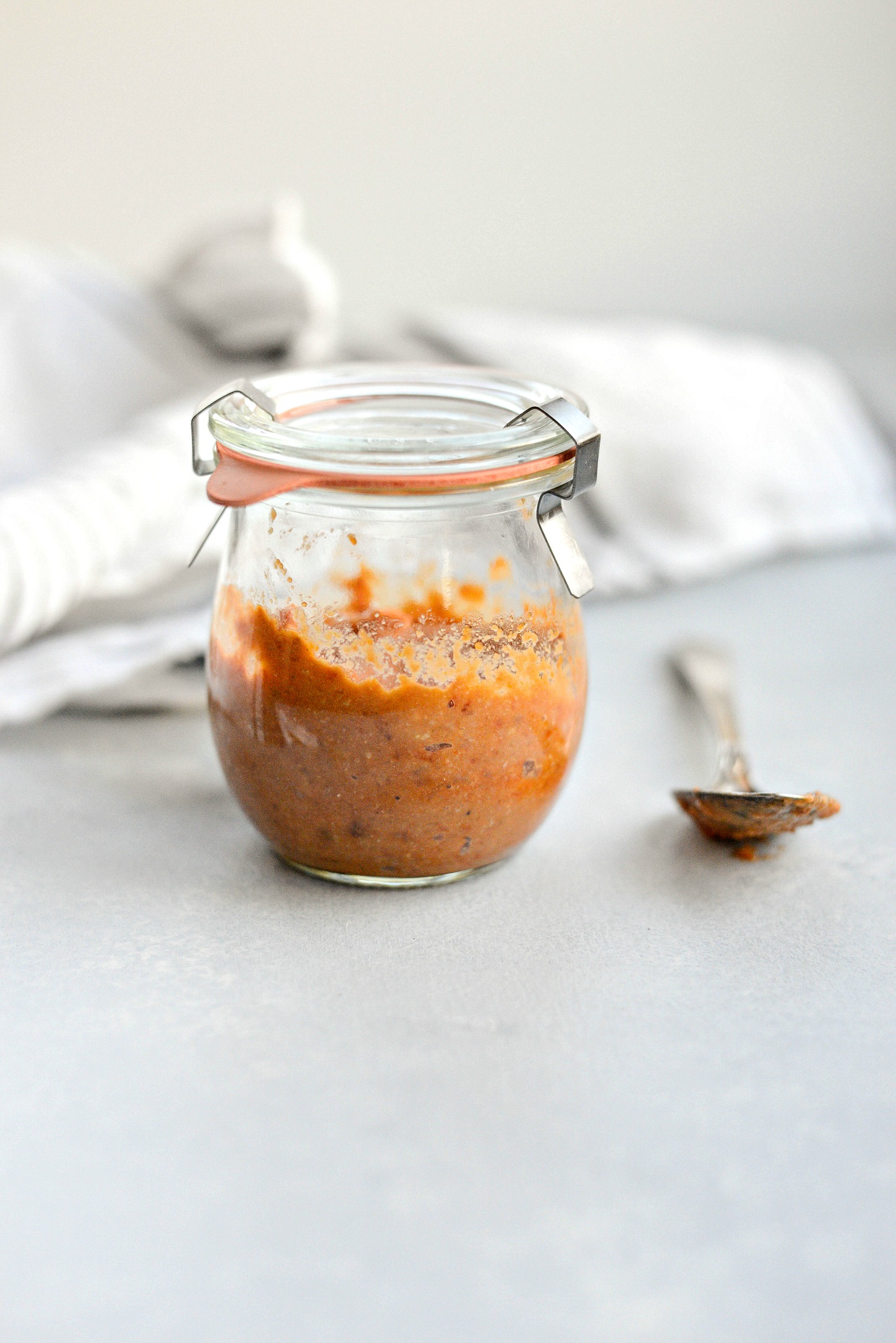 Sundried Tomato Caesar Dressing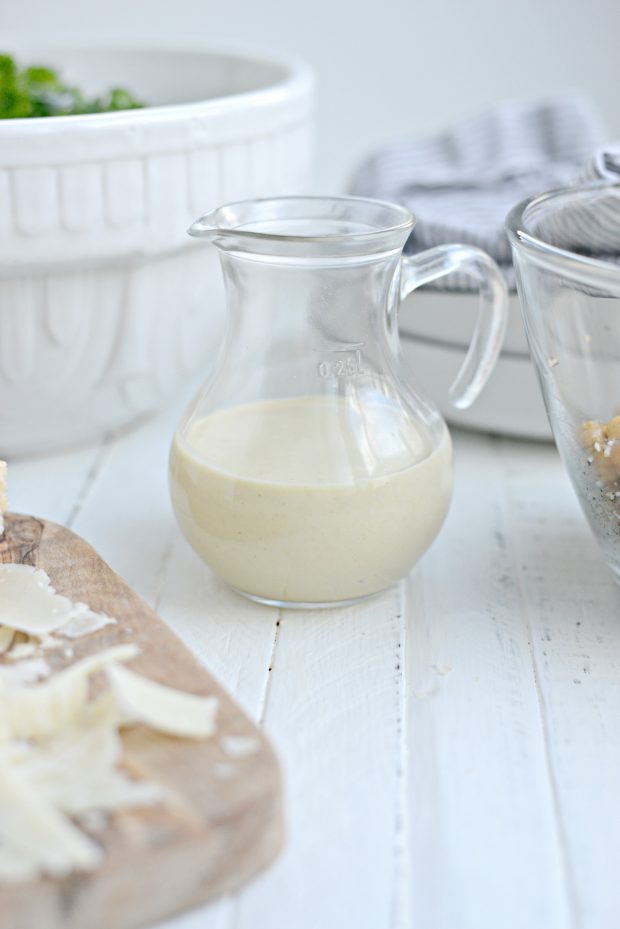 Enjoy! And if you give any of these homemade salad dressings and vinaigrette recipes a try, let me know by snapping a photo and tagging me on twitter or instagram!
My cookbook Simply Scratch : 120 Wholesome Homemade Recipes Made Easy is now available! CLICK HERE for details and THANK YOU in advance!
[this post contains affiliate links.]
This post may contain affiliate links.
Buy the Cookbook: Simply Scratch : 120 Wholesome Homemade Recipes Made Easy Now available on Amazon »
THANK YOU in advance for your support!