My fellow cilantro lovers, you are going to LOVE this light and creamy cilantro lime dressing. Fresh cilantro is blended with fresh garlic, green onion, and naturally sweetened with a touch of honey. Instead of mayonnaise, Greek yogurt makes this dressing lusciously creamy! Pour it on your favorite salad for bright and herbaceous flavor!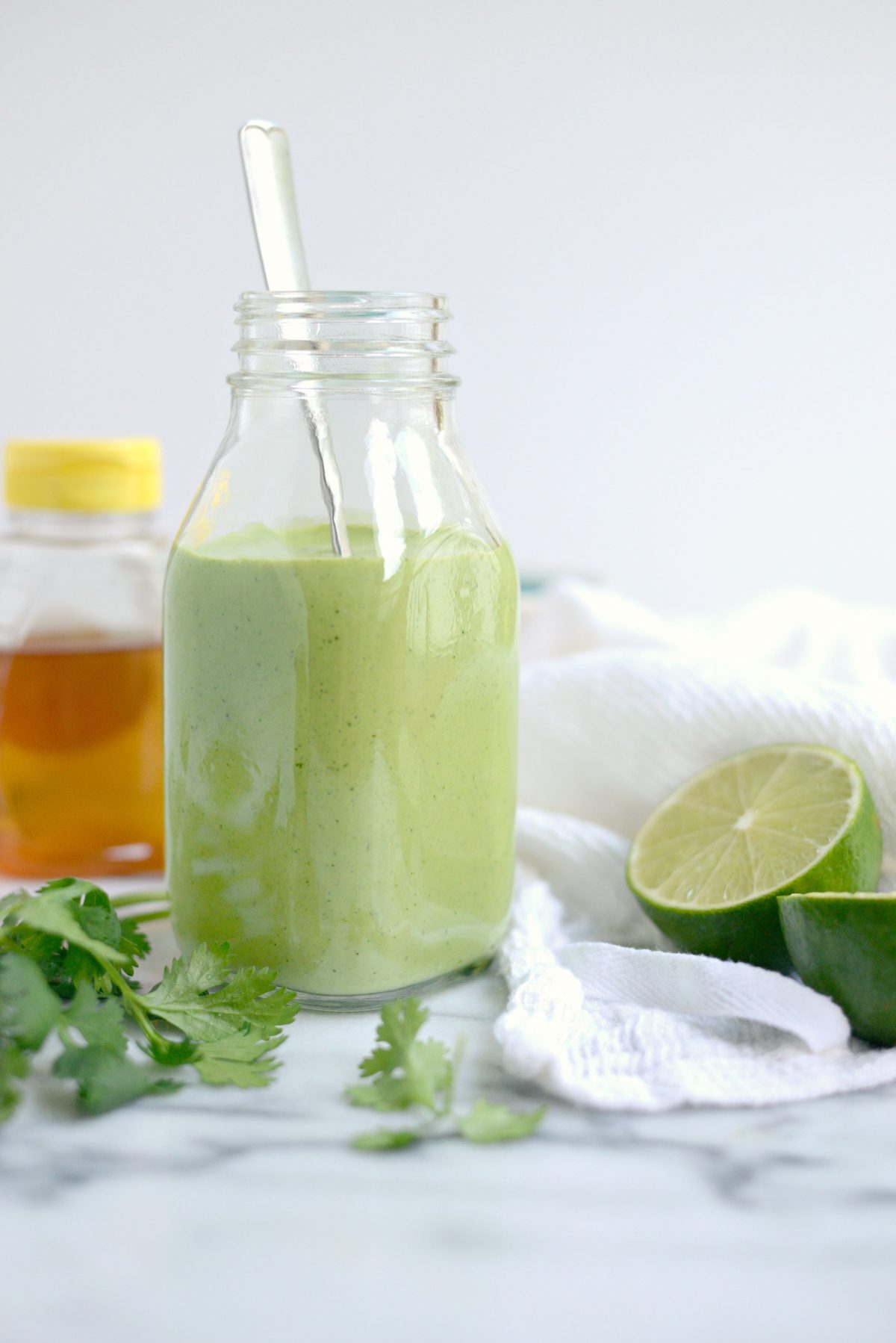 I took a little time off from blogging to spend some time with my family over the 4th. I started off the summer with a bang and then pressed pause when my sister Christine and her family were in town. We also had a few gatherings and dinners to go, the girls went to friends and went to the fair for a day. Pat and I spent most of our time fishing in the evenings and so I put a pause on work to enjoy it all. I hope you're not too mad at me ;). But I'm back. Back with an deliciously green dressing. A dressing that looks and tastes like summer.
If you're seeking a light yet creamy dressing to top your salad, let this creamy cilantro lime dressing be the one. It's my mom's recipe, and I love it. Not only is it packed with fresh cilantro leaves but it's also made lighter with Greek yogurt –hello, creamy mayo-less dressing!–, sweetened with a little honey and it still has the most dreamy and velvety texture.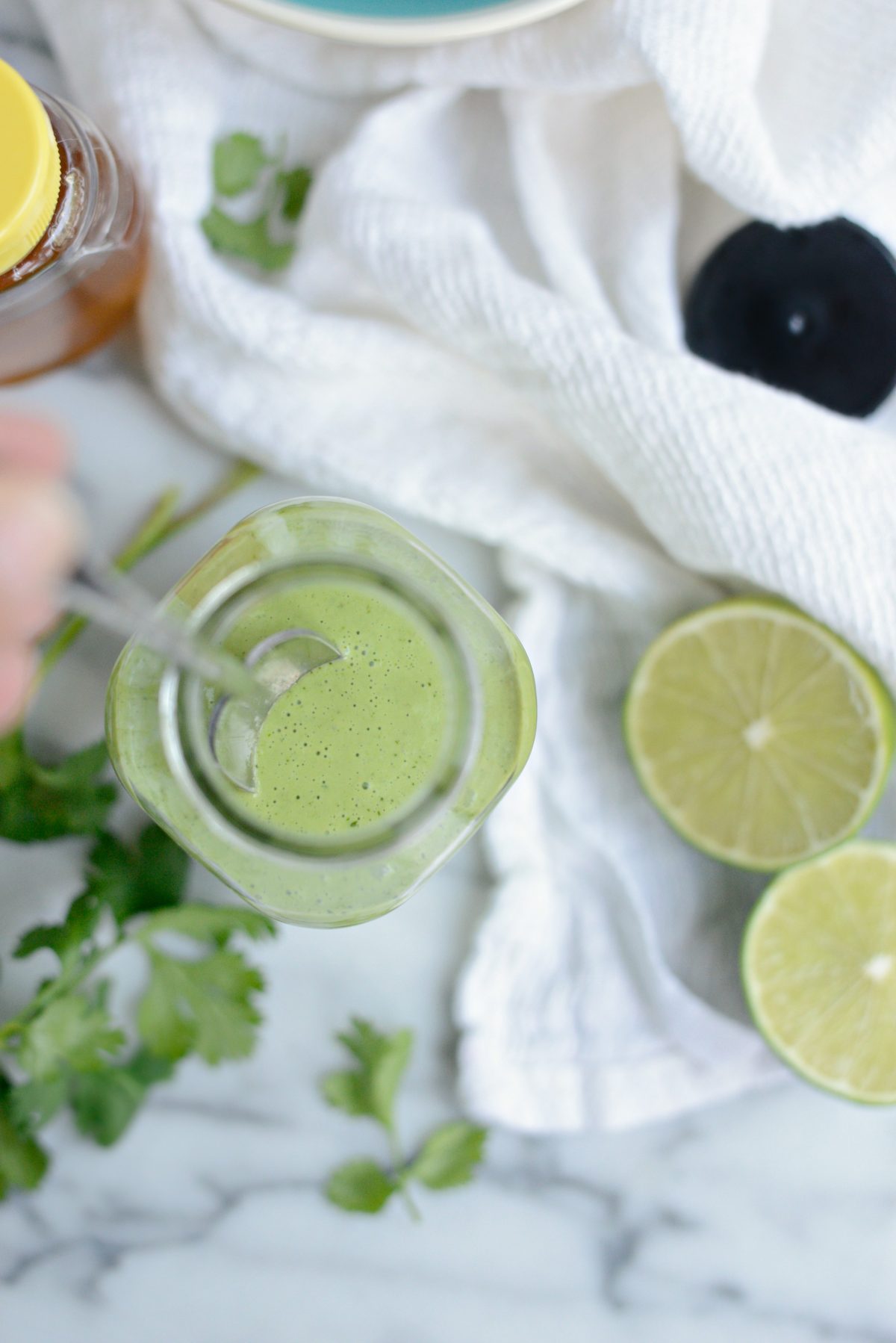 You can make this lovely green dressing in minutes by using your food processor or blender. It's just that simple and I'm confident it will be delicious drizzled on your next salad.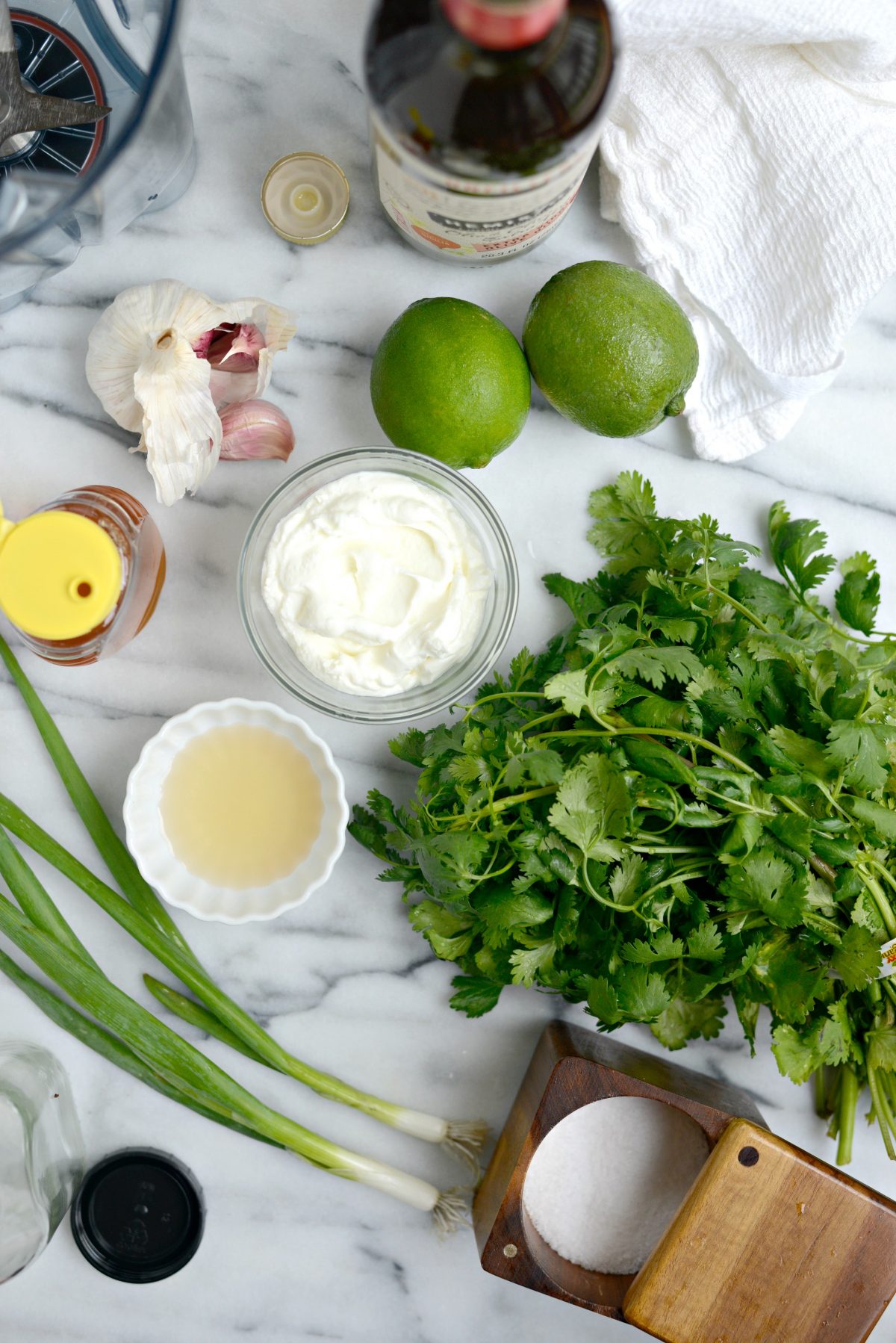 For this dressing you will need; 1 cup cilantro leaves, 1 to 2 cloves (two cloves if small), 2 green onions (the light and dark green parts) sliced, 1 teaspoon kosher salt, 1 teaspoon honey, 1 tablespoon cider vinegar, 2 tablespoons fresh lime juice plus 1 teaspoon lime zest, 1/2 cup Greek Yogurt and 1/4 cup extra virgin olive oil.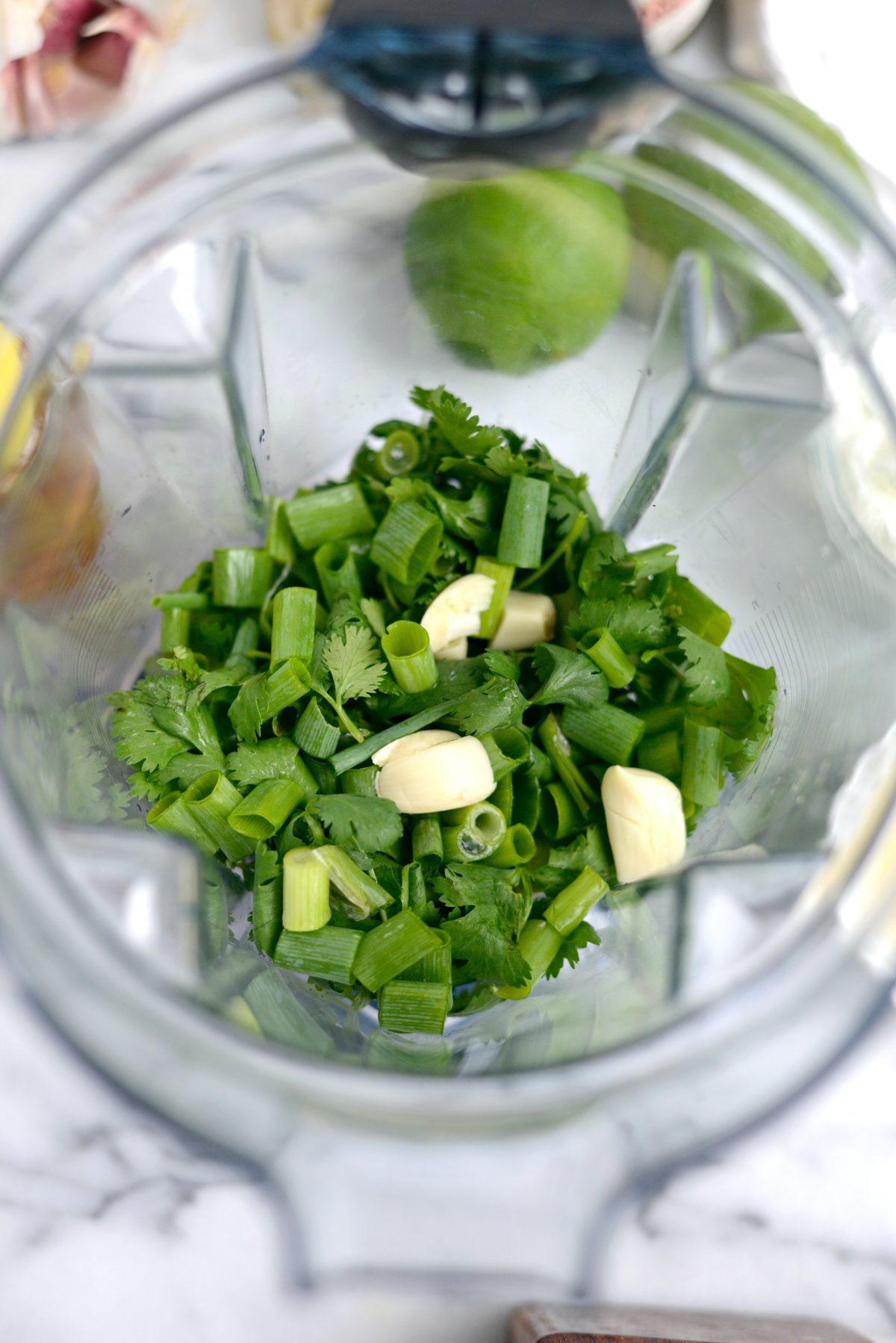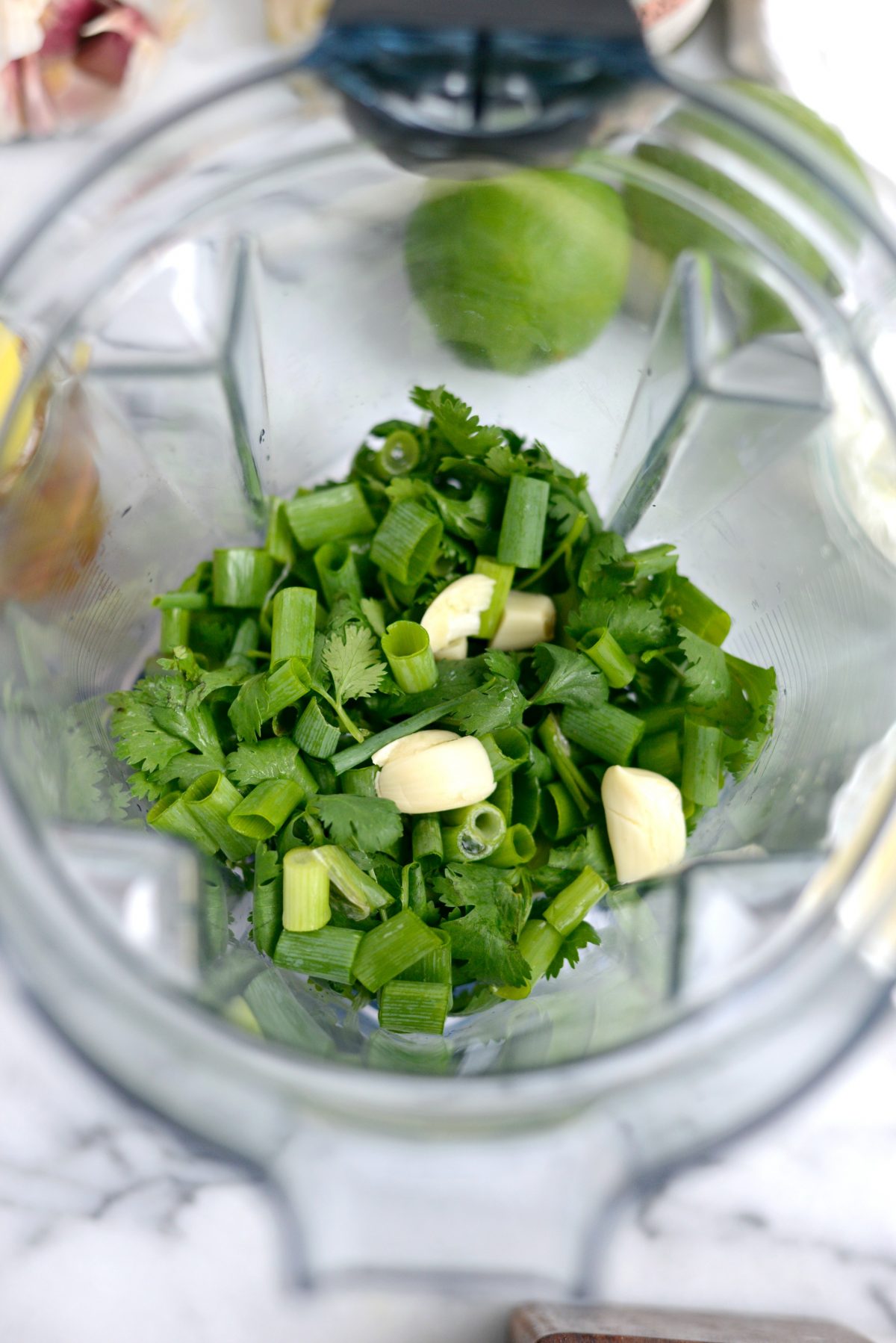 Into your blender or food processor add the cilantro leaves, garlic and green onions.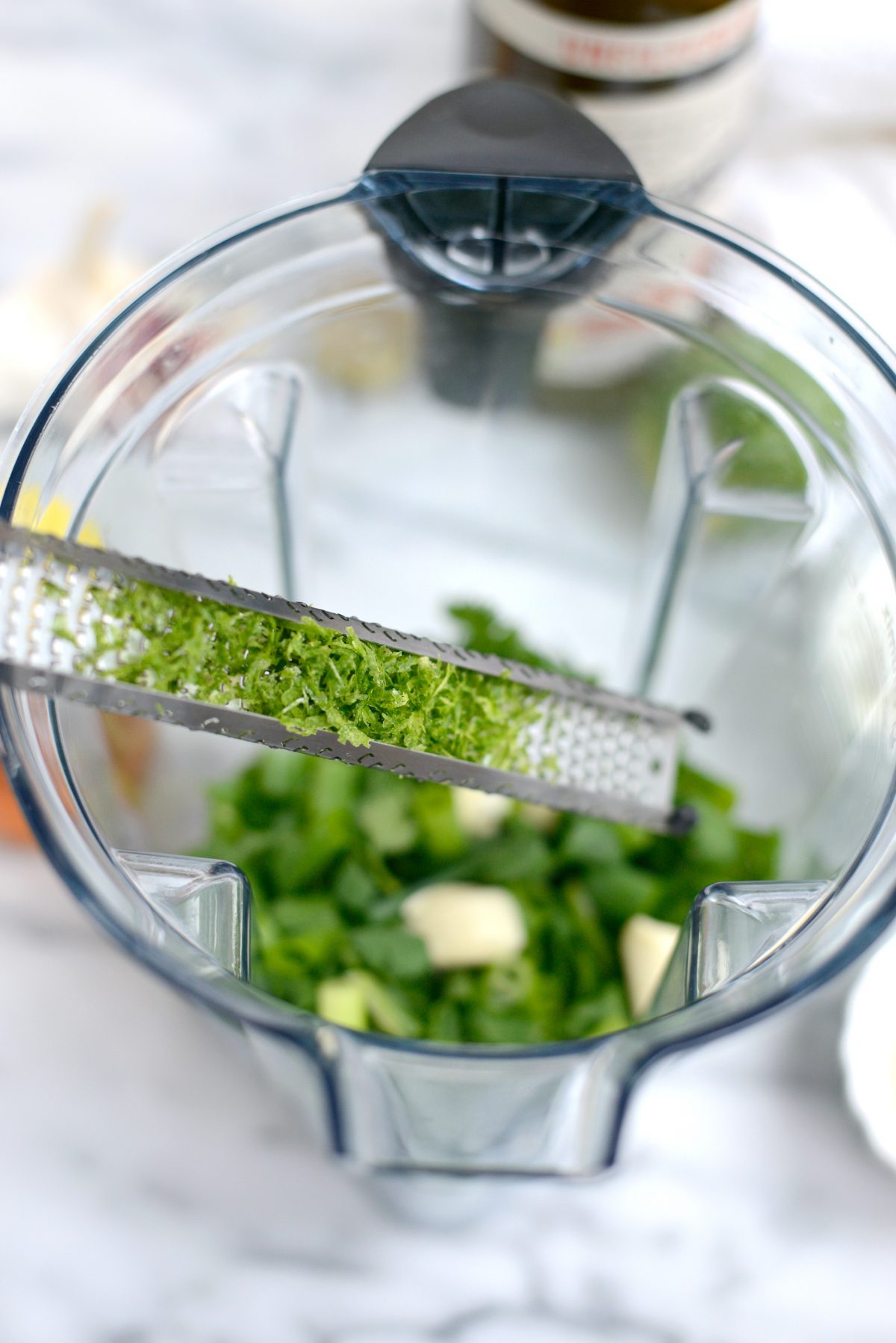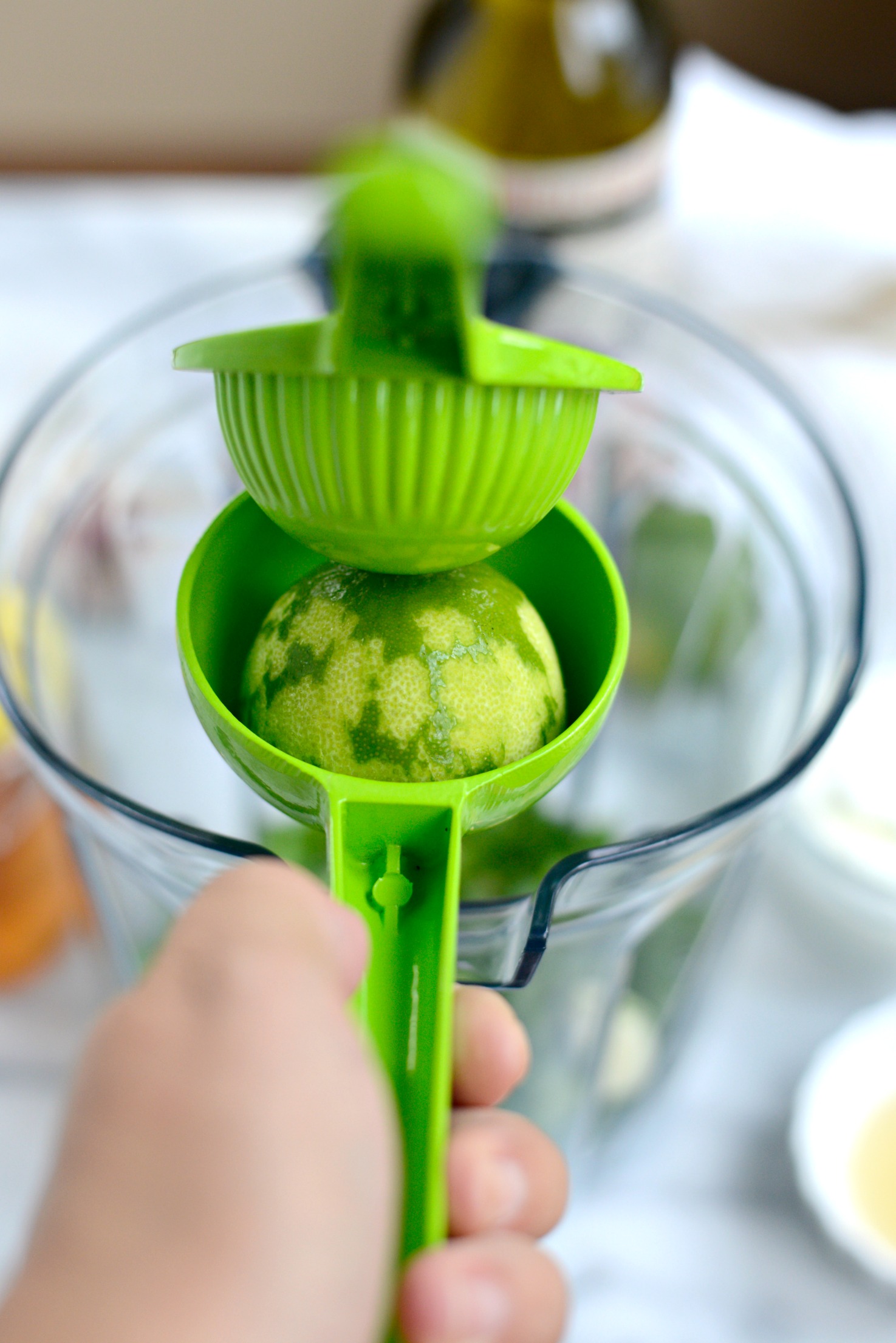 Then add in the lime zest and juice.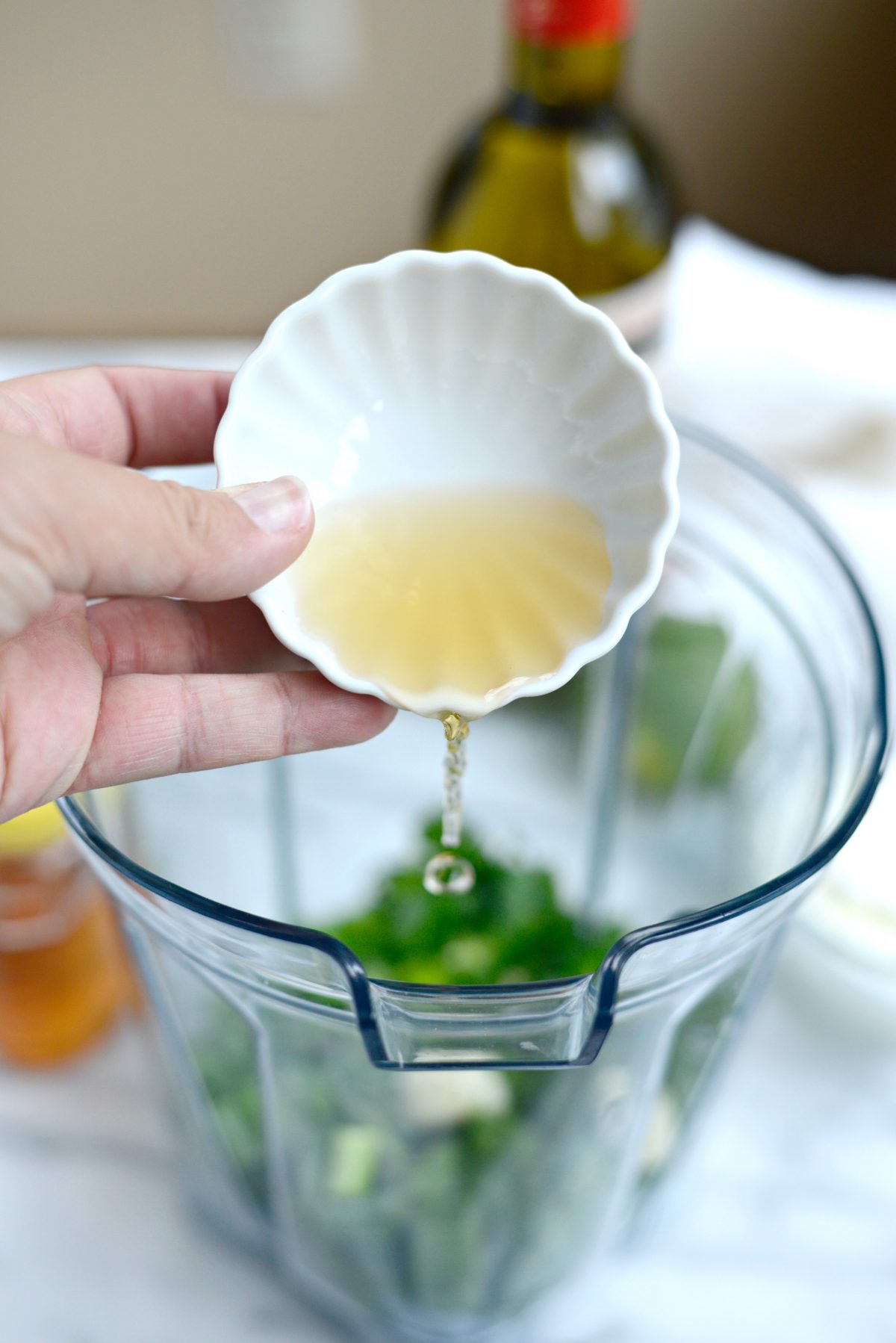 Pour in the cider vinegar…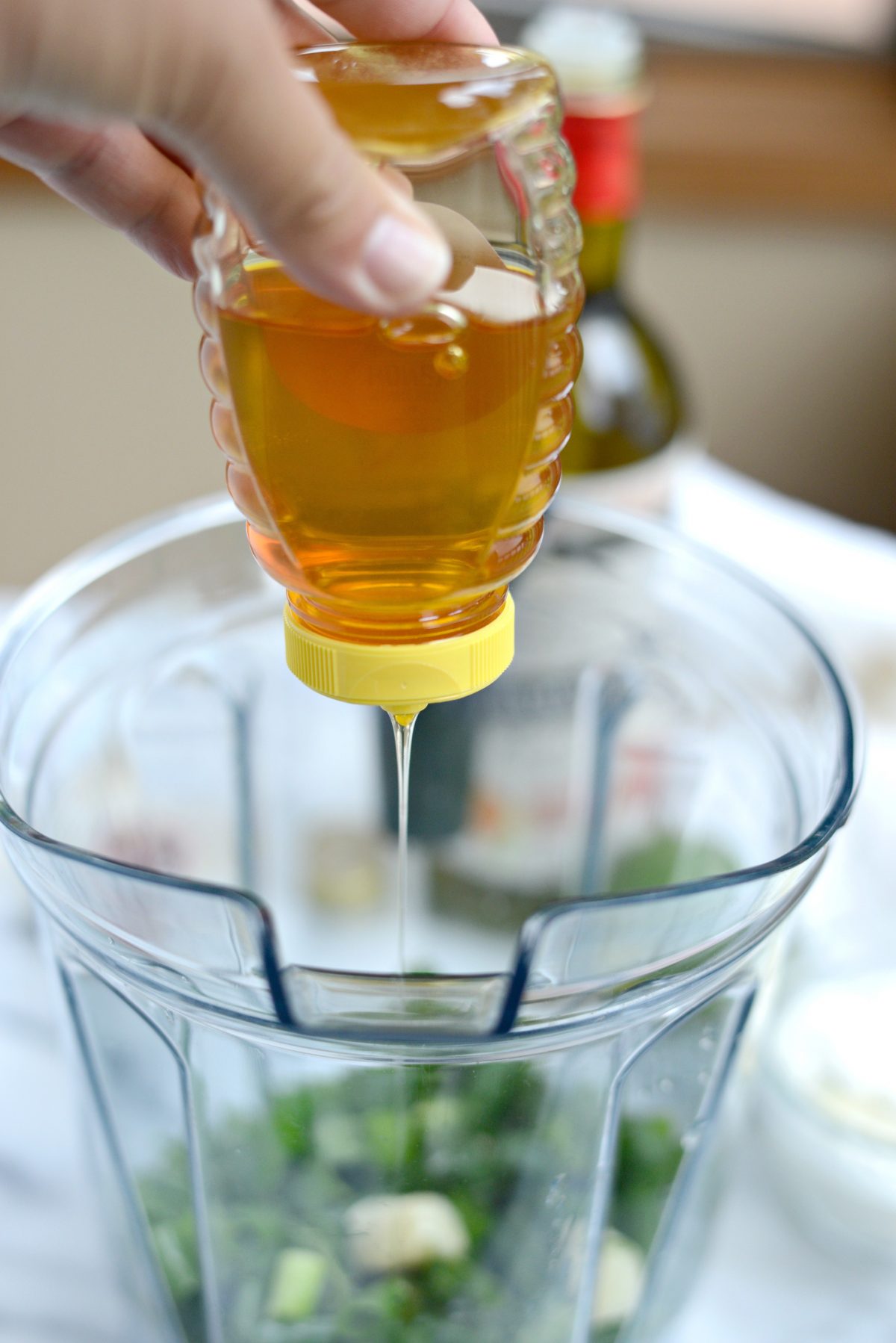 Squeeze in the honey…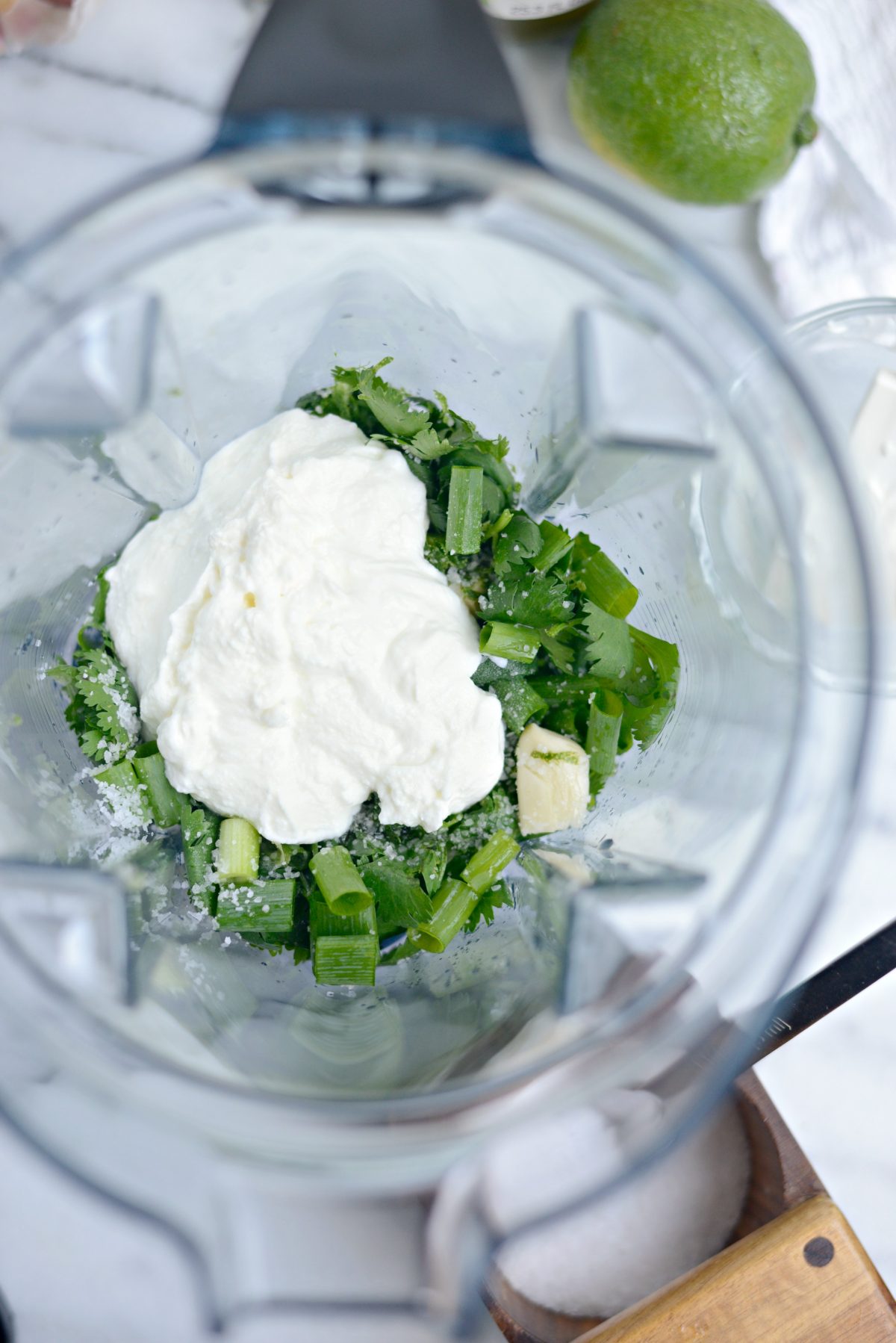 And then add in the kosher salt and Greek yogurt.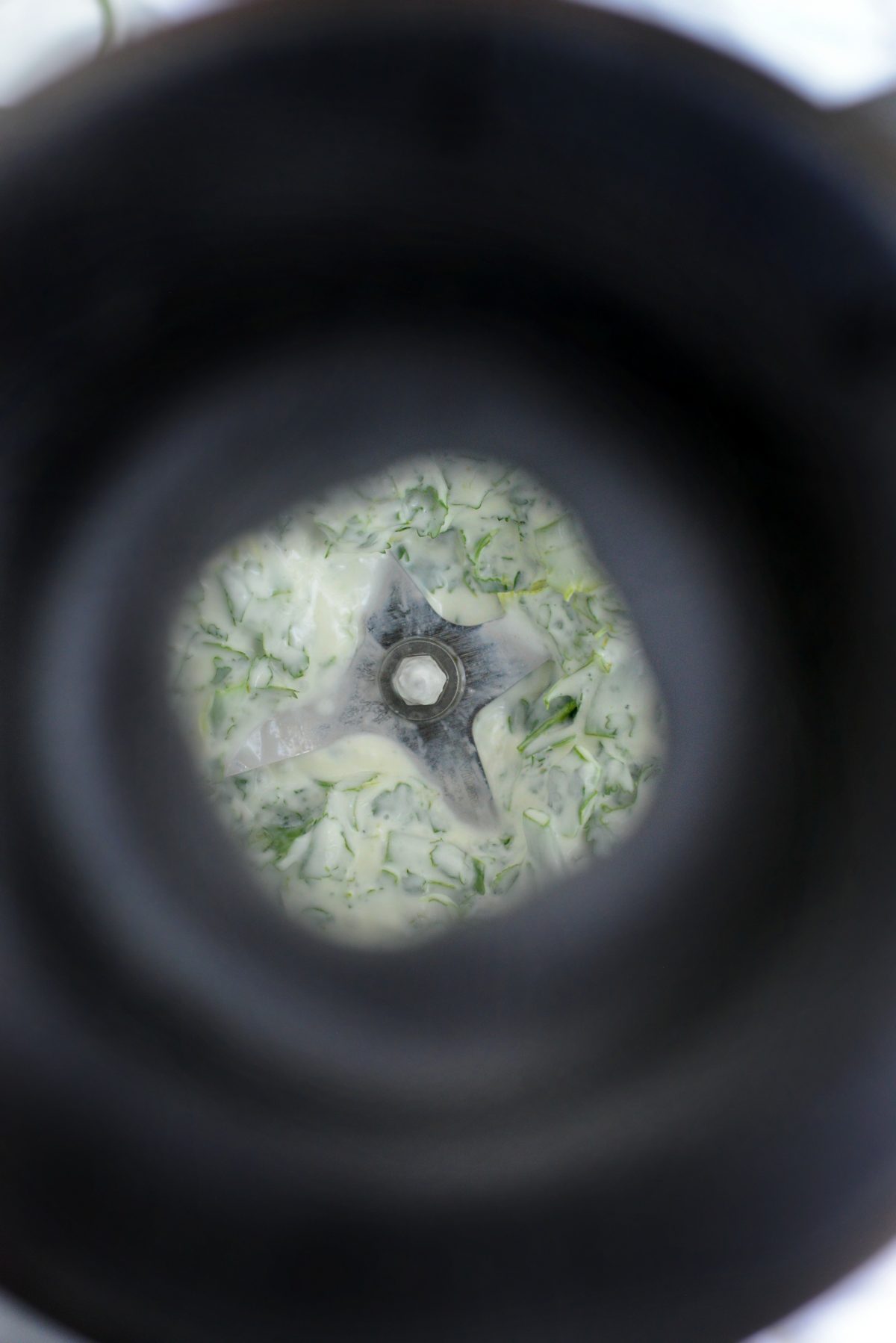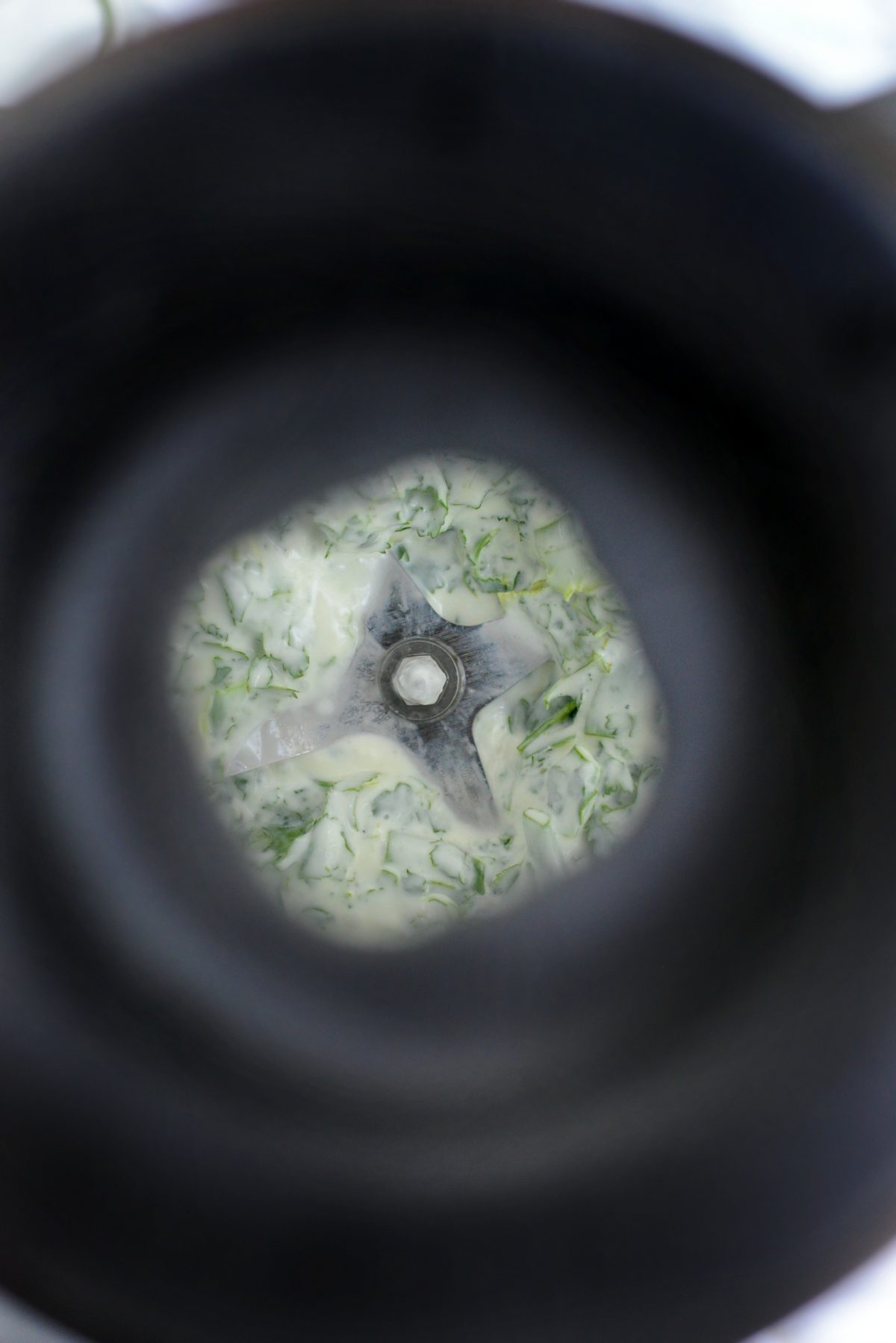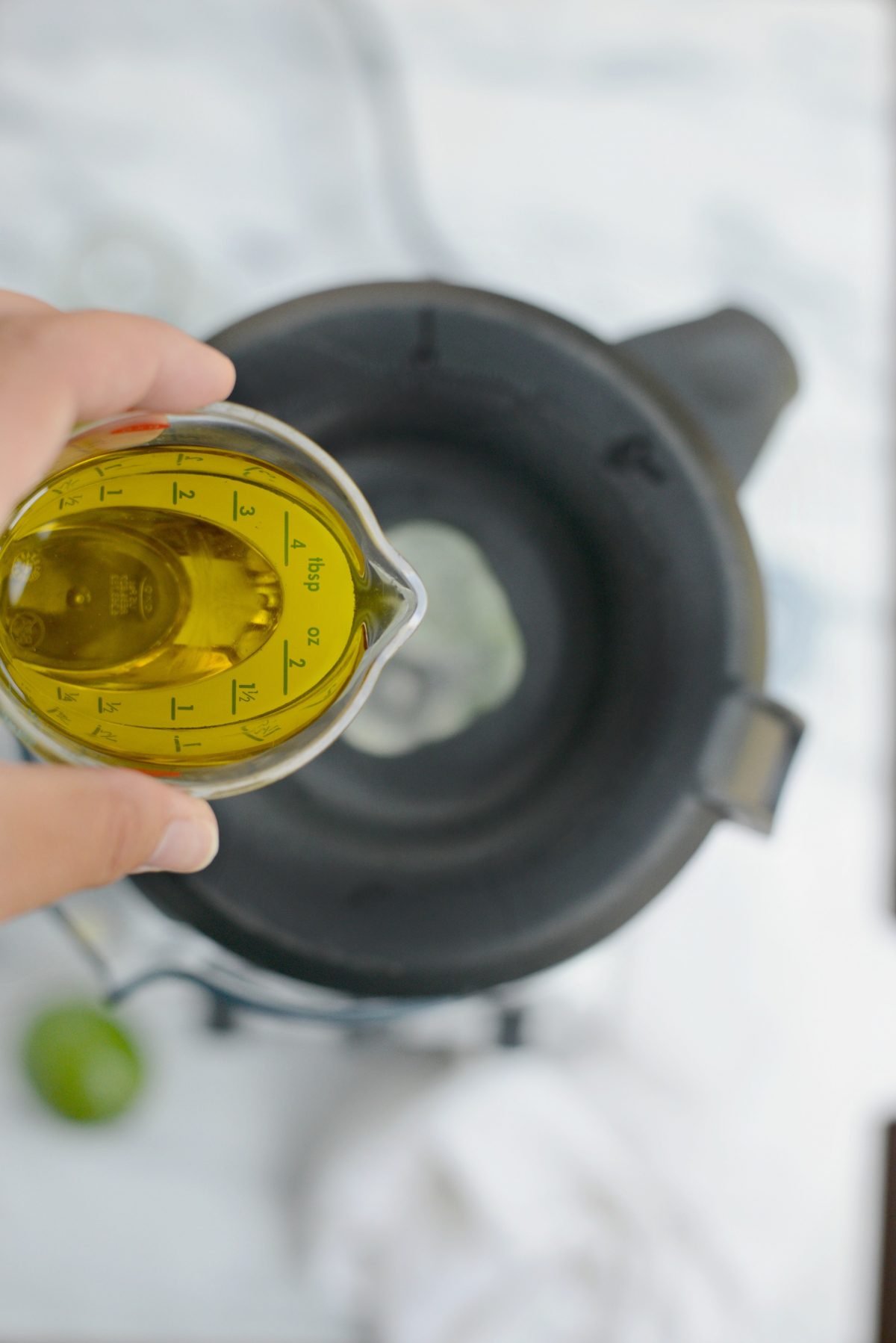 Cover and pulse a few times to chop. Then remove the plug and cover the hole with a kitchen towel. Lift a corner of the towel, and with the motor running, slowly pour in the olive oil.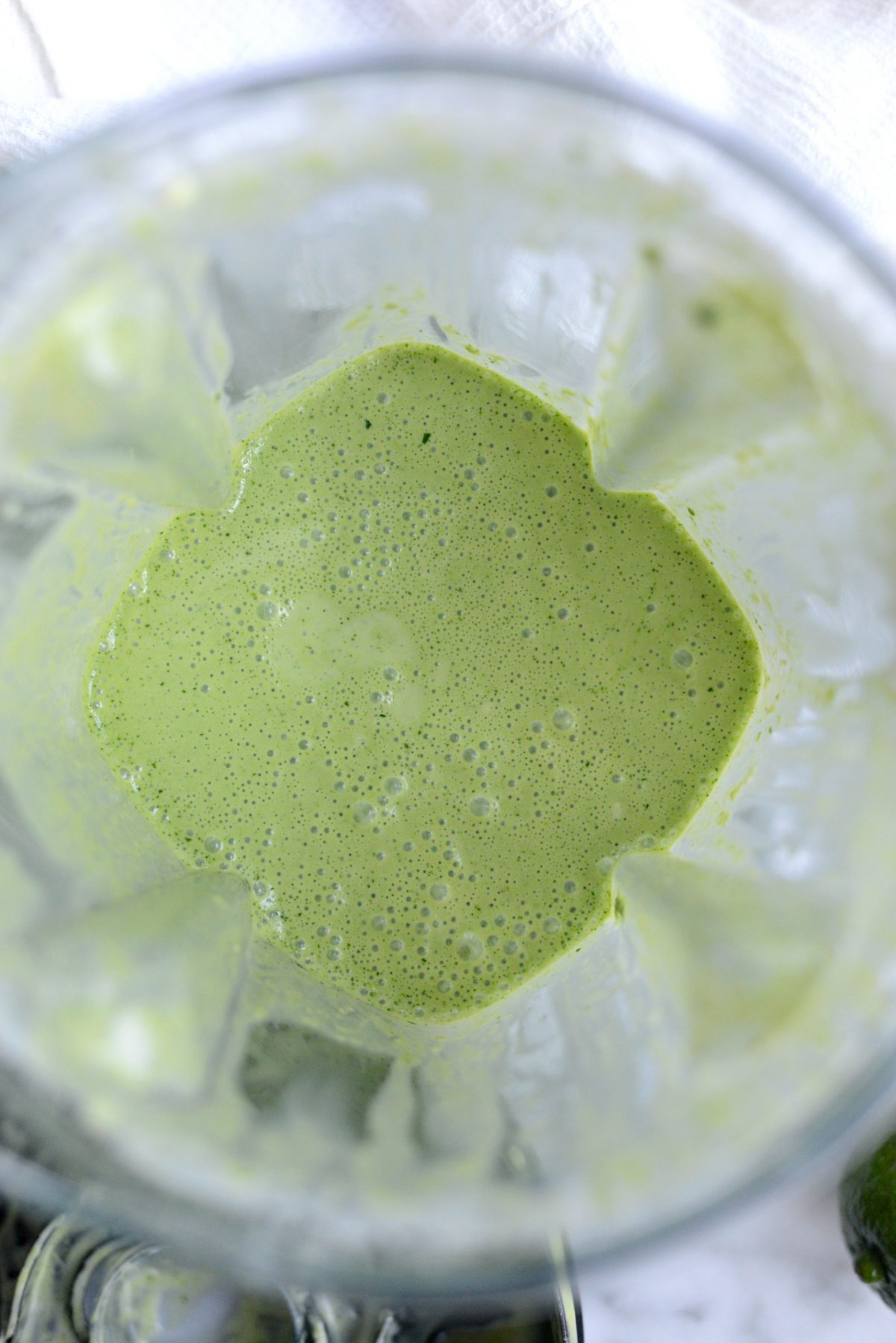 Pretty and so vibrantly green. I love it.
Spoon this dressing over your favorite salad and go. to. town. This cilantro dressing is thin, so a little will go a long way. To thicken it up add more Greek yogurt while the dressing is in the blender.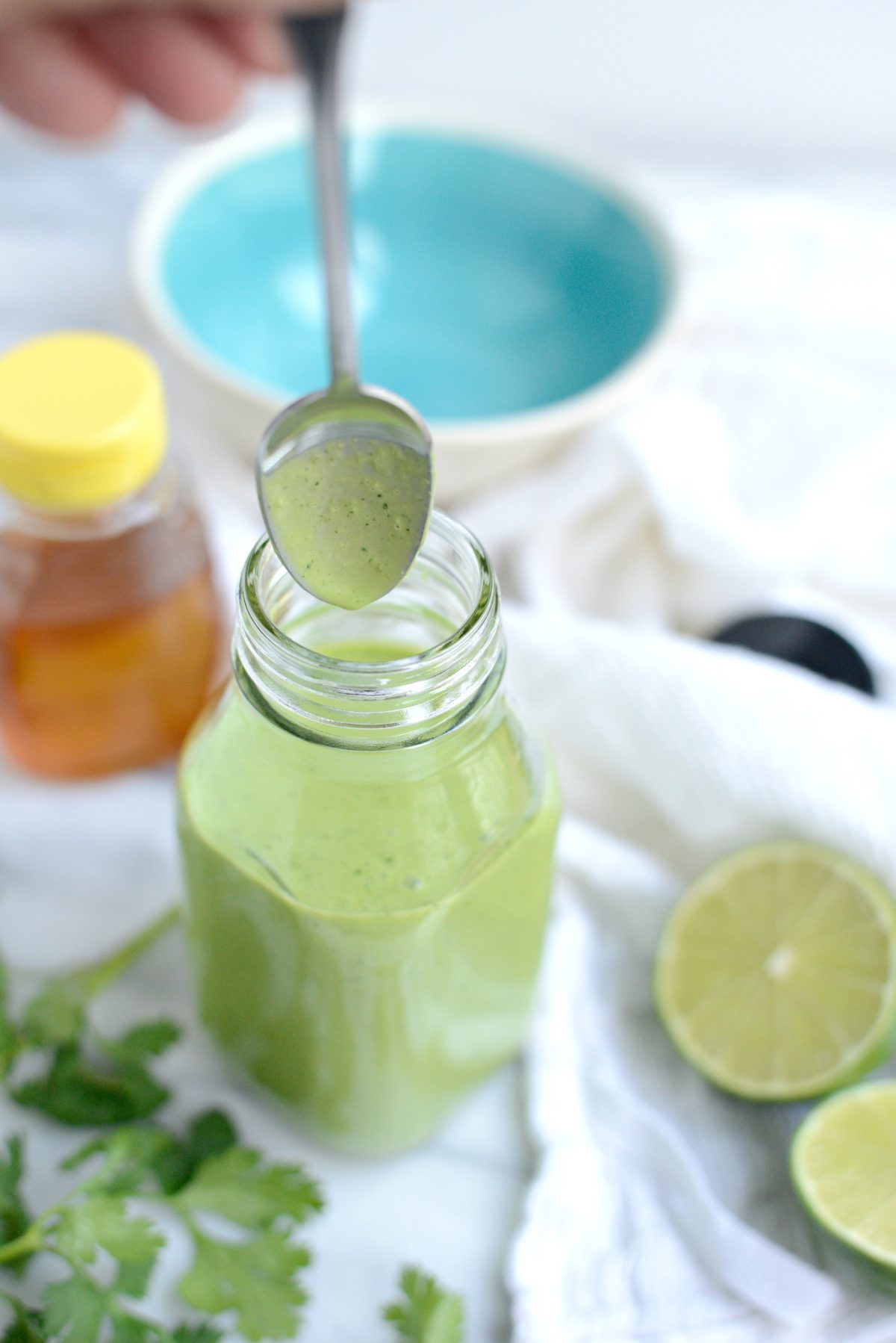 This dressing is bright, tangy, creamy and luscious. I especially like this as an alternative dressing for my taco salad. SO good! But I have a recipe in the works that I think you'll like so stay tuned and…
Enjoy! And if you give this recipe a try, let me know by snapping a photo and tagging me on twitter or instagram!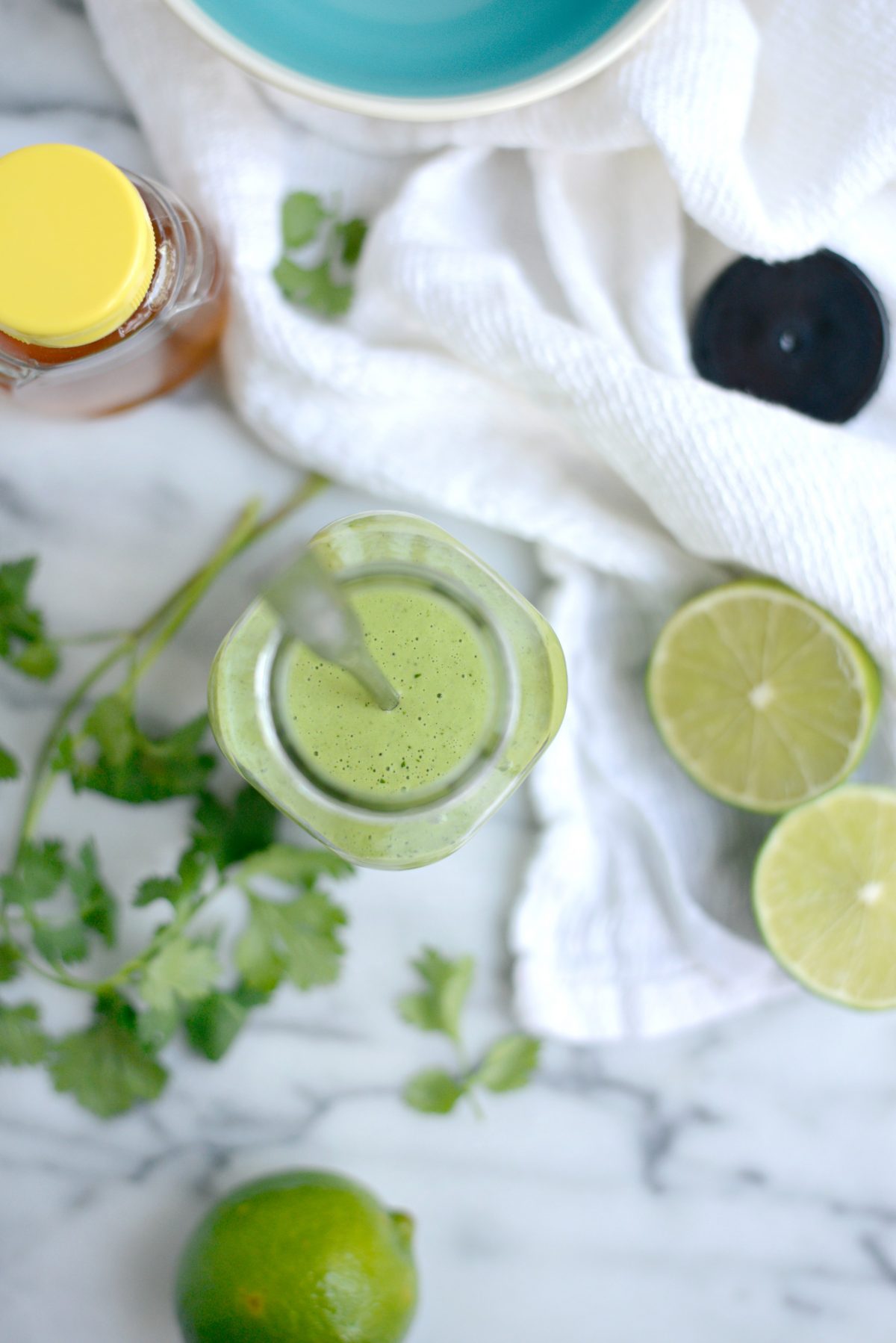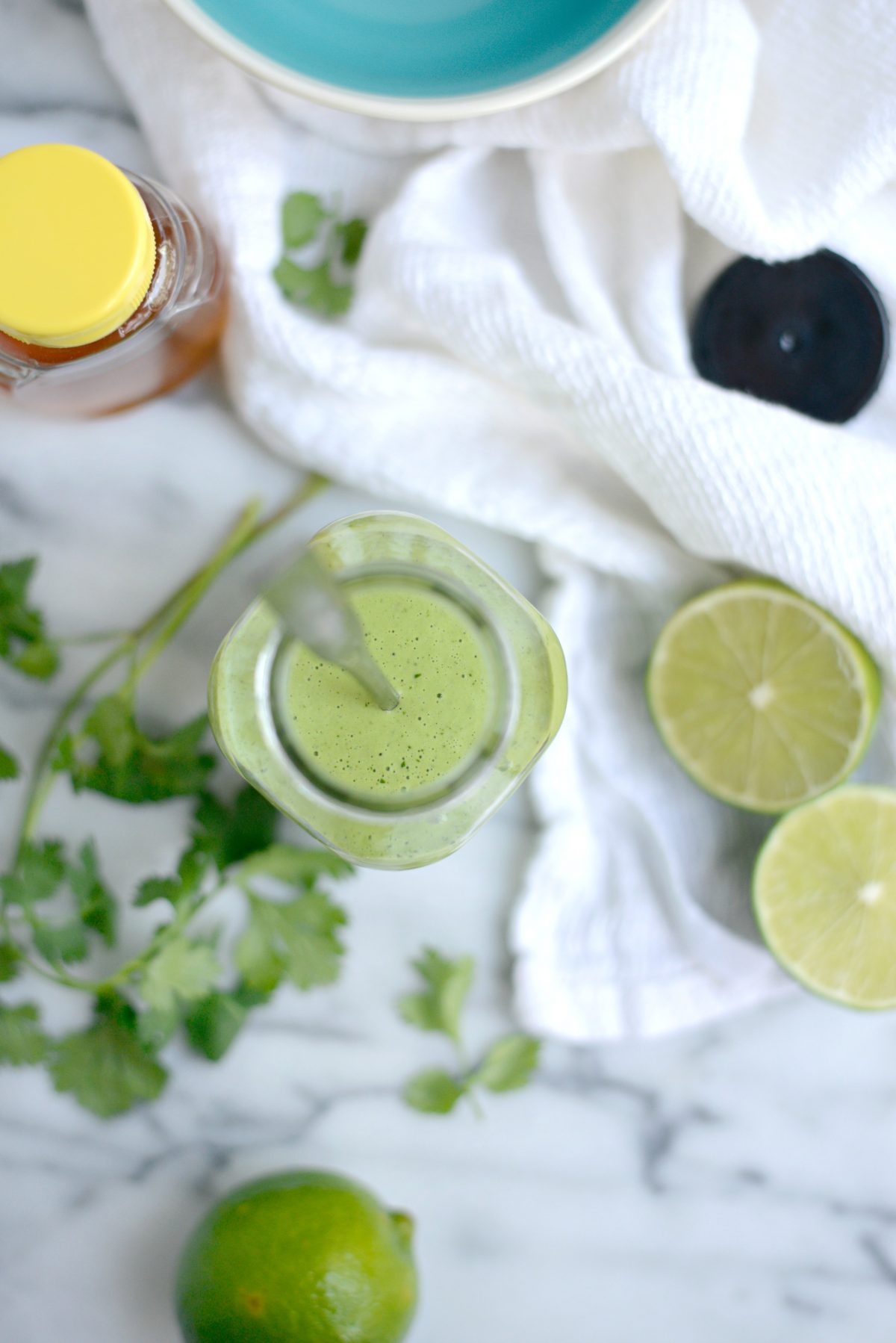 My cookbook Simply Scratch : 120 Wholesome Homemade Recipes Made Easy is now available! CLICK HERE for details and THANK YOU in advance! 
[this post contains affiliate links.]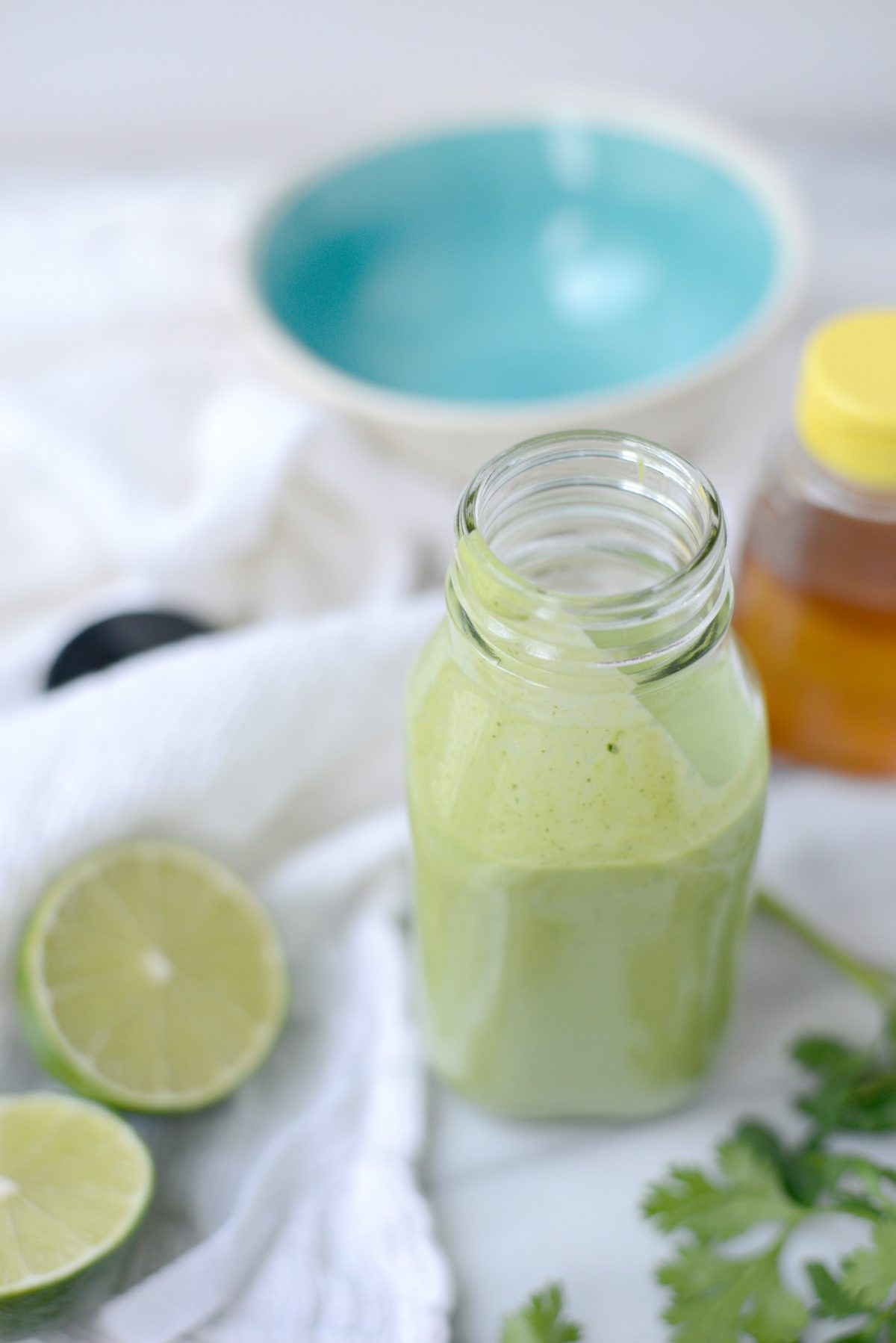 This post may contain affiliate links.
Buy the Cookbook: Simply Scratch : 120 Wholesome Homemade Recipes Made Easy Now available on Amazon »
THANK YOU in advance for your support!