I love to be introduced to new flavor combos.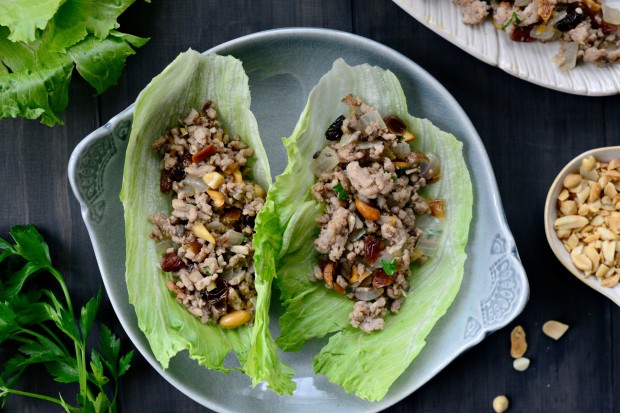 This past weekend I stopped over to my sister Julie's for a quick hello and I was instantly greeted with the most intoxicating smell. I couldn't put my finger on it, I could smell onions cooking with garlic and spices and all I knew at that moment was that I had to find out what she was making asap!
Never mind my daughter and I just had lunch and that I wasn't even hungry. I was not about to leave my sisters without a taste… and the recipe. Julie then handed me a spoon and I went for it.
I tasted ginger, a mixture of spices and a little sweetness from raisins. It was crazy-good! The first thing that came out of my mouth after swallowing my bite was "MMMMM! This makes me want to wrap it in lettuce!"
So I did.
Now as you know this is hardly authentic, but it's delicious and sooooo easy.