We've been keeping it cool in the McNamara household with icy cold glasses of this Honey Lavender Lemonade!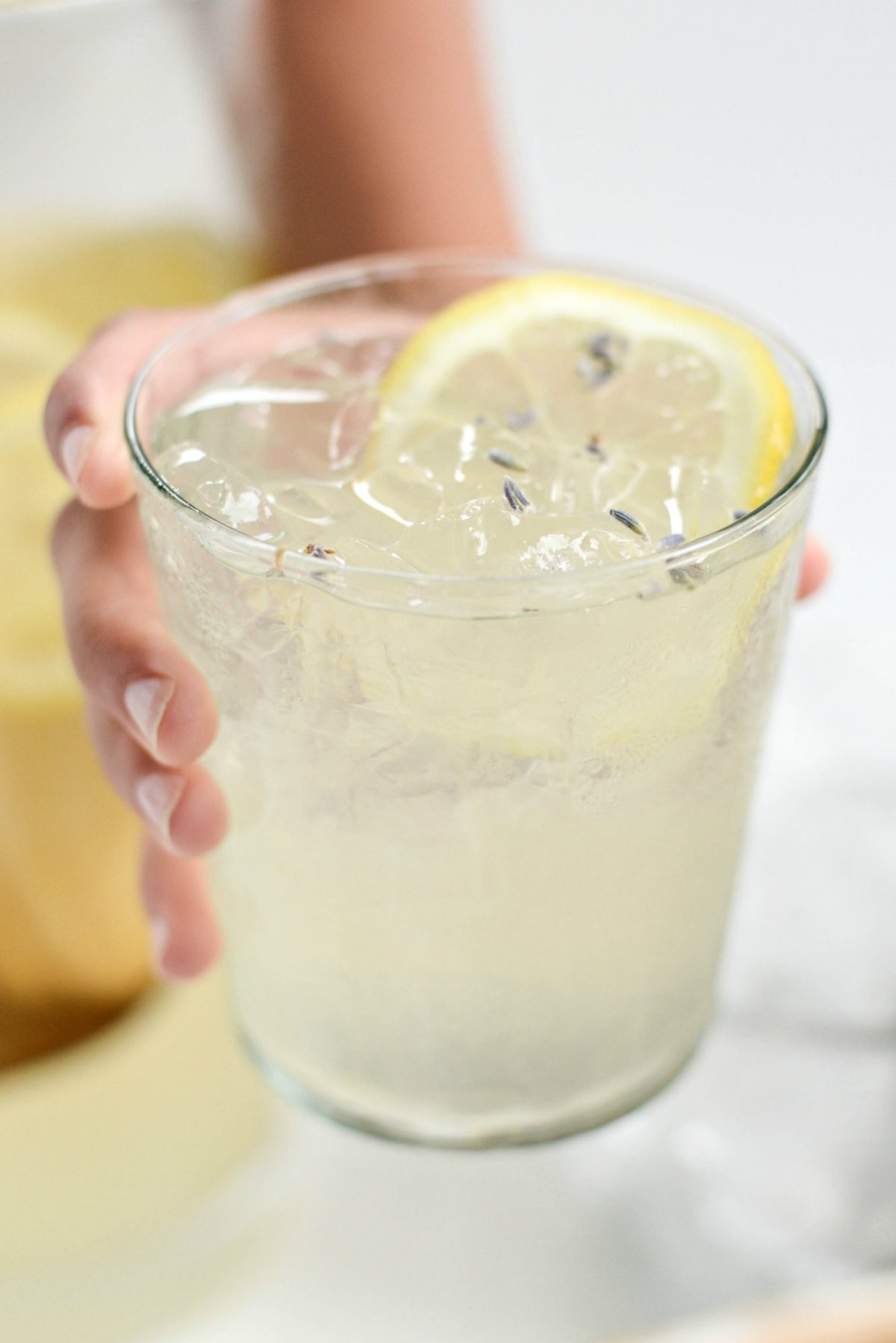 It's been hot and sticky, with temperatures in the mid to high 80's and while I absolutely love summer and these hot days (not so much the humidity) I do not like to keep my central air going. My windows should be open so I can hear the birds outside, the wind rustling the leaves on the trees, and since we live on a canal to a lake, we get ducks and geese that come into our yard and, yes, I like to hear them too. I sort of feel like I'm missing out on all of that when the windows are locked up tight and the hum of the air conditioner going.
So today heat and humidity be darned, I switched of the air and opened all the windows and enjoyed summer. It was glorious. Until it got uncomfortable. Luckily I had a pitcher of honey lavender lemonade to take the edge off.
Hailiegh had two glasses and her words were this: "It's sweet, but not too sweet and tastes fresh and real." She's right! It's homemade lemonade with a touch of honey and light floral notes from lavender, basically this is summer in a glass.