Kebab threading is therapeutic.
Not only is sticking vegetables and hunks of meat oddly calming but it's has this way of allowing me to take out my aggression on trivial things; like my grocery store being out of stock of my favorite toasted coconut almond milk or dealing with the fact that my cat pawed a nearly full glass of water off my daughters bookshelf and on to her (carpeted) floor. OH and then there was the part when I went to preheat my grill (luckily before finishing skewering) and found that I was out of propane. WHY?? Oh, that's right, because I forgot to shut a burner off the last time I used it. Typical.
But not to worry! My husband told me there was an extra gas tank and guess what? I, Laurie McNamara, changed the propane tank. I'm sure many of you are like "big deal, Laur" but in my 30+ years of life I've never changed a tank before. Pat always has done it because I was afraid and it would be my luck that I'd connect something wrong and blow up our deck. But I neeeeeeeeded to cook these kebabs on our outdoor grill and I did not want to have to resort to my cast iron grill pan because it's small and would take me way longer. So I changed the gas tank. All. By. Myself.
And our back deck is still standing.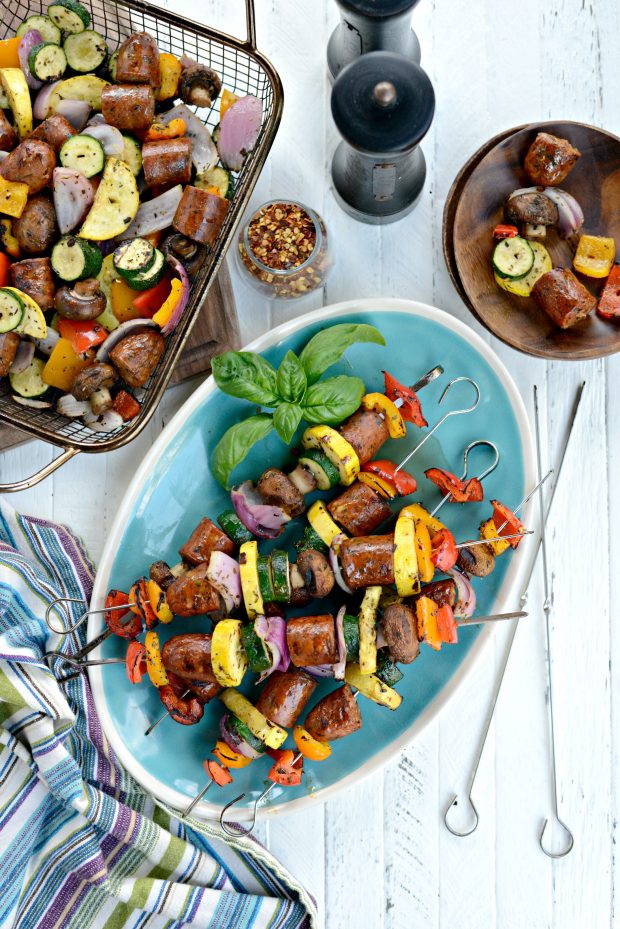 And ps. the kebabs are delicious!