This may be the best thing I've sipped through a straw in looooong time.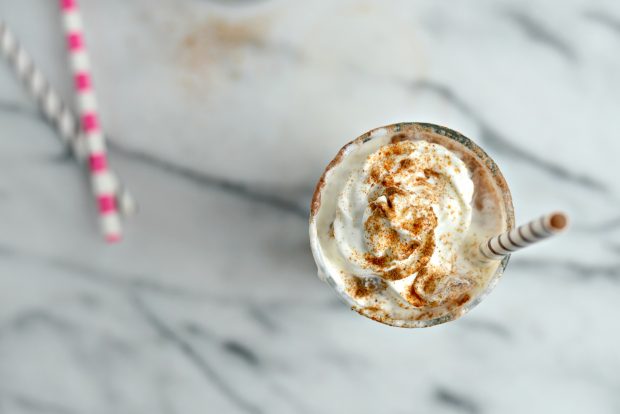 I literally drank this ice hot chocolate in record time. The creamy chocolate with a little warmth from a few spices is just what one needs on a warm and sunny day. Then I had a pang of guilt because I should have made these for my girls to try. Oh well (drinks second glass).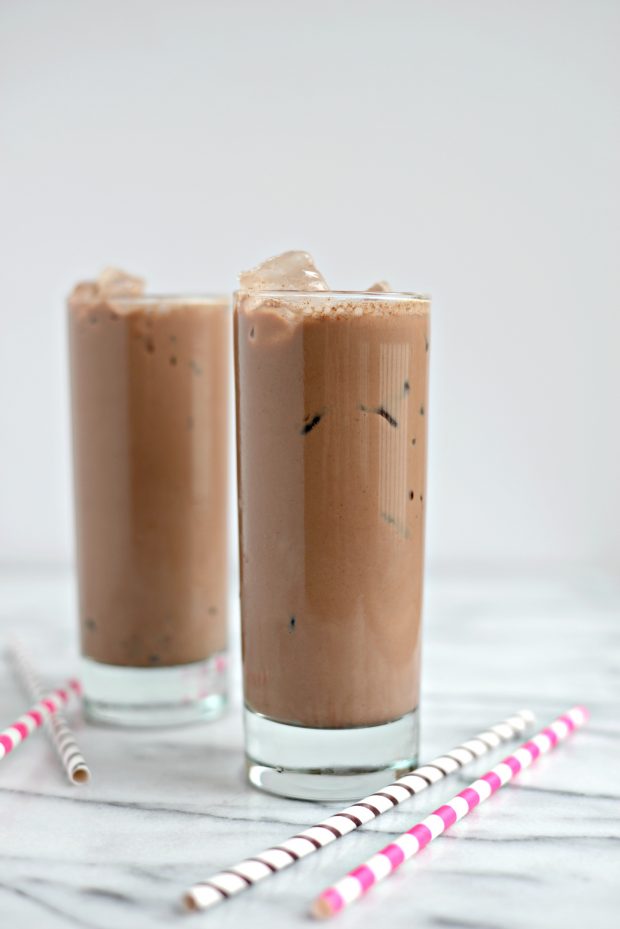 Is it warm where you are? Monday it was 73 degrees and I watched my daughter's softball games in converse, cropped jeans and a tee shirt. Then Tuesday, another double header but it was 44 degrees (felt like 37) and I wore, jeans, boots (american eagle knock off uggs- but I love them!) a tee shirt, hoodie and my winter coat and froze my butt off (ha! I wish.) for the 4 long hours I stood outside watching. I'll never understand our weather, BUT according to the app on my phone by Mother's Day we'll be rocking steady in the low to mid 70's.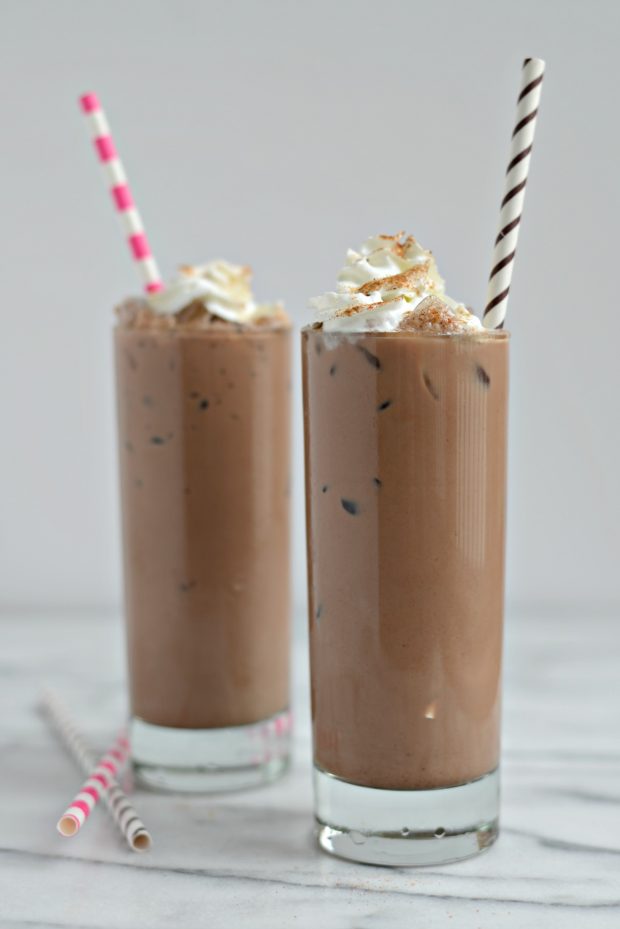 Speaking of Mother's day, always this time of year Fair Trade USA rounds up a bunch of us bloggers to talk about the importance of buying and supporting Fair Trade goods and the inspirational women behind it. I've been a Fair Trade supporter for quite a few years now and it's my pleasure to introduce you to a remarkable mother and farmer who works hard and is dedicated to building her community. As a total bonus, the kind souls at Fair Trade USA and the amazing participating brands send us these big boxes generously filled with Fair Trade goodies and I get to create a recipe using a few of those products. OH and you get a chance to win the same box-o-goodies that I received!
To read about other farmers and learn more about Fair Trade, follow the #FairTrade and #FairHer hashtags on your social media accounts. Or read my past Mother's Day Fair Trade posts: 2013, 2014 (banana chocolate chunk streusel muffins) , 2015 (chocolate fondue).