These Air-Fryer Coconut Shrimp are bursting with flavor and lots of texture. Butterflied shrimp is dipped in a coconut batter, dredged in a panko-coconut breading and air-fried until crispy perfection and ready for dunking in a simple pineapple coconut yogurt dip. Feeds 4 to 6 (depending) in about 30 minutes. 
I have loved coconut shrimp since the first time I tasted it almost twenty-some years ago. Back in the day, when our girls were a lot younger, Pat and I would take them to Red Lobster for a special dinner. Pat would get the shrimp combo (scampi and popcorn shrimp and fries), we'd split a basket of cheddar bay biscuits (side note: anyone have that recipe?) the girls would order off of the paper kiddie menu. For me, without hesitation or the need to look at a menu, I would order the coconut shrimp and that yummy pineapple coconut yogurt dipping sauce. More on that sauce later.
If you've been reading along over the years, you know I have a deep, underlying fear of deep frying. I just can't bring myself to do it. Not only because of the calories but the hot oil literally scares me to death. I admire anyone who can heat that much oil in a pot successfully. Pat knows this as well, so this past Christmas he got me an air-fryer (affiliate) and it's safe to say that I am indeed obsessed with it. At first I was overwhelmed and unsure where to begin because there's so many things to be made. So I gave it a few months and a few a test runs, and so here we are.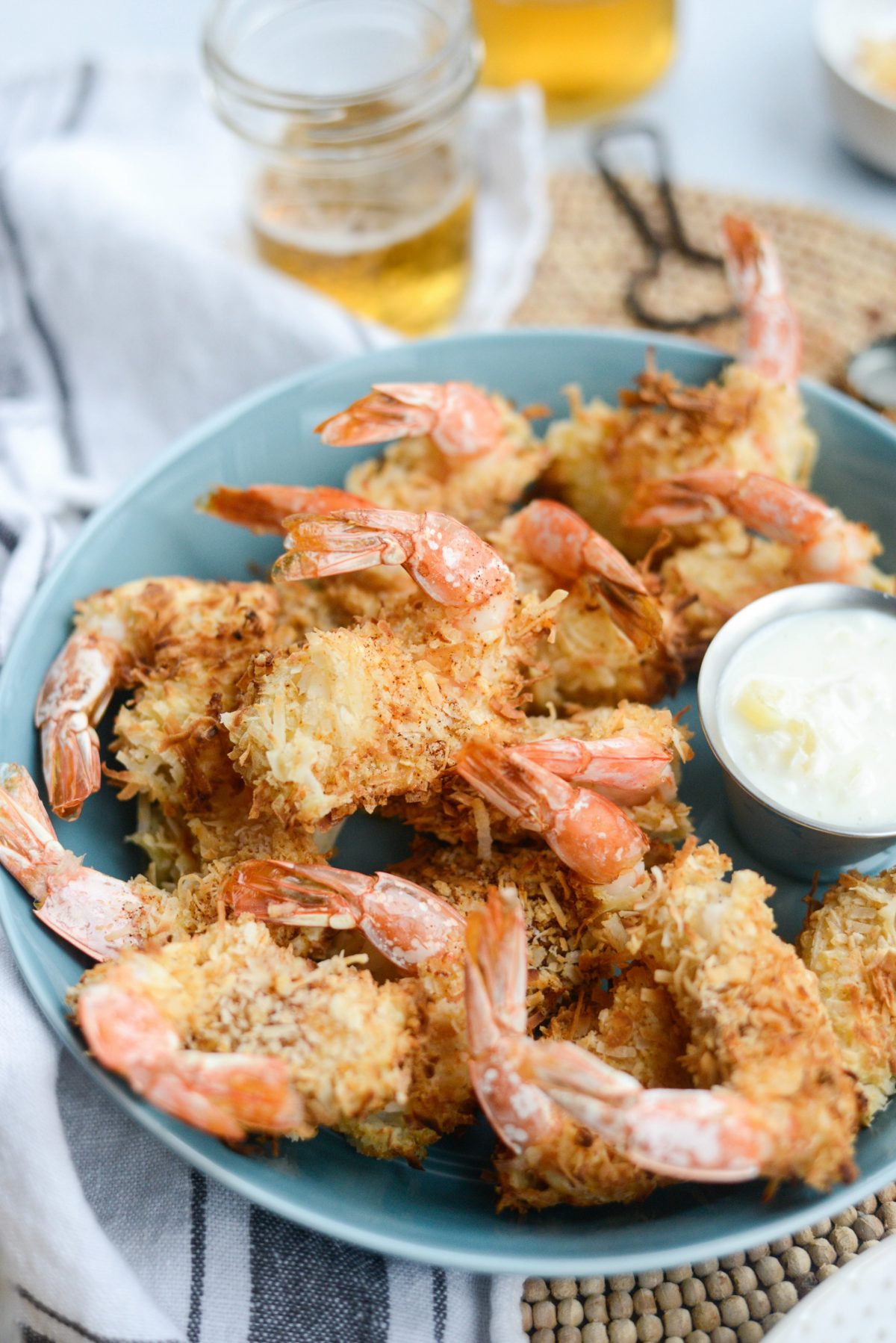 I can now safely, and more healthily fry things with AIR! I mean, can you even believe these beauties where NOT deep fried?? Who wants to split these with me?