Gingerbread Pecan Slab Pie, homemade gingerbread spice mix is combined with molasses, sugar, eggs and butter to spice up my traditional pecan pie. Baked in a quarter sheet pan so it is perfect for serving a small crowd of 12.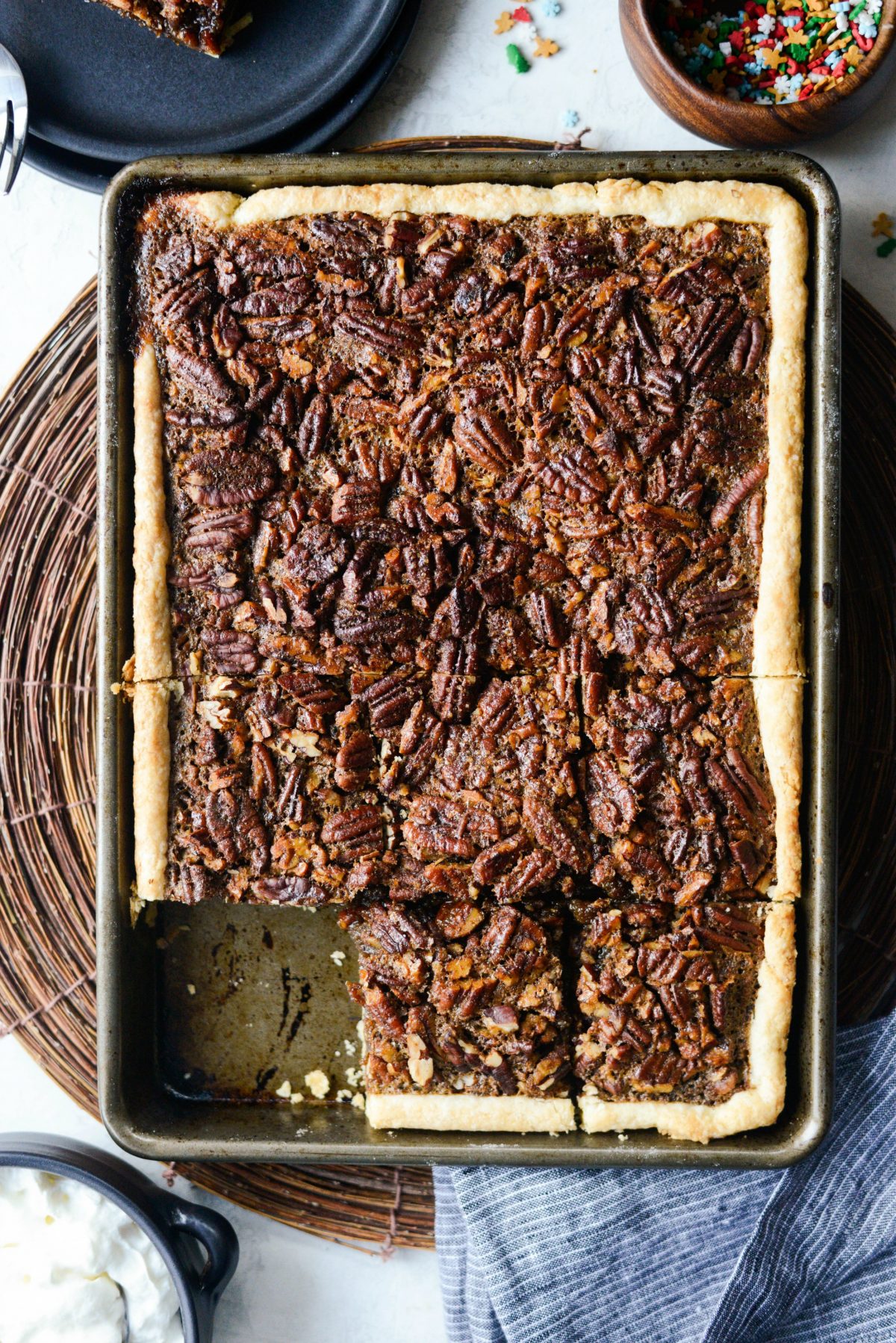 It's just a few days until Christmas, do you know what dessert you'll be serving? Because this might be my favorite recipe idea of 2018! Combining gingerbread spices with pecan pie makes total and complete sense, right?
I originally had planned this recipe to be just a slab pecan pie since I shared a pumpkin slab pie before Thanksgiving. That was until I made gingerbread spice and thought to myself, what if? What if I combined the two? So I did.
The crust is cookie like and the color of the pie is a little darker. But the flavor? Incredible.