How fun are these oatmeal chocolate chunk sunflower seed cookies?
You were thinking they were M&M's but nope. I actually found these chocolate candy coated sunflower seeds in the bulk section my favorite specialty grocery store. I had no real purpose for them at the time, but I knew I would find one soon. They're great to mix with granola and sprinkle on yogurt, obviously they add a punch of color in trail mix and also in cookies. And I believe you can find them pretty much anywhere these days, even on Amazon. (affiliate)
These are raisin-less oatmeal cookies. Yes, yes can I get an amen?! Not that I have anything against raisins, I love raisins. I always have a bag of them on hand for things like cookies or savory recipes like quinoa Buddha bowls or in pilaf. But I do also love chewy oatmeal cookies sans dried shriveled grapes and with the addition of chunks of chocolate and sometimes coconut and toffee or peanut butter.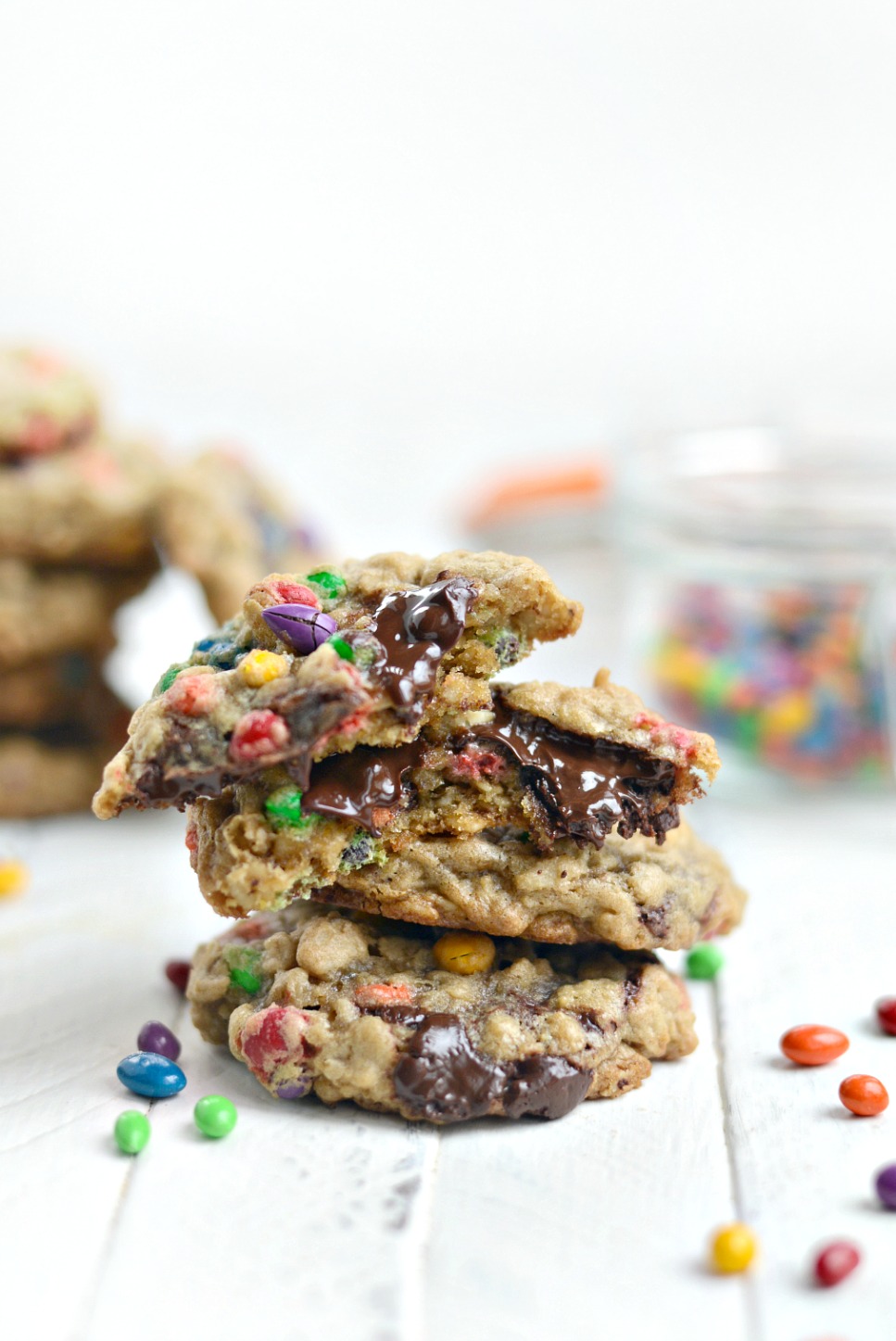 Cookies make me happy anyways, but throw chunks of chocolate in there with rainbow candy colored sunflower seeds and I'm double the happy.