In this Cider Mill Doughnut Bread Pudding, stale doughnuts are baked in a cinnamon custard until decadent and delicious. Serve in a bowl with a scoop or two of vanilla ice cream and a drizzle of the homemade butter rum sauce.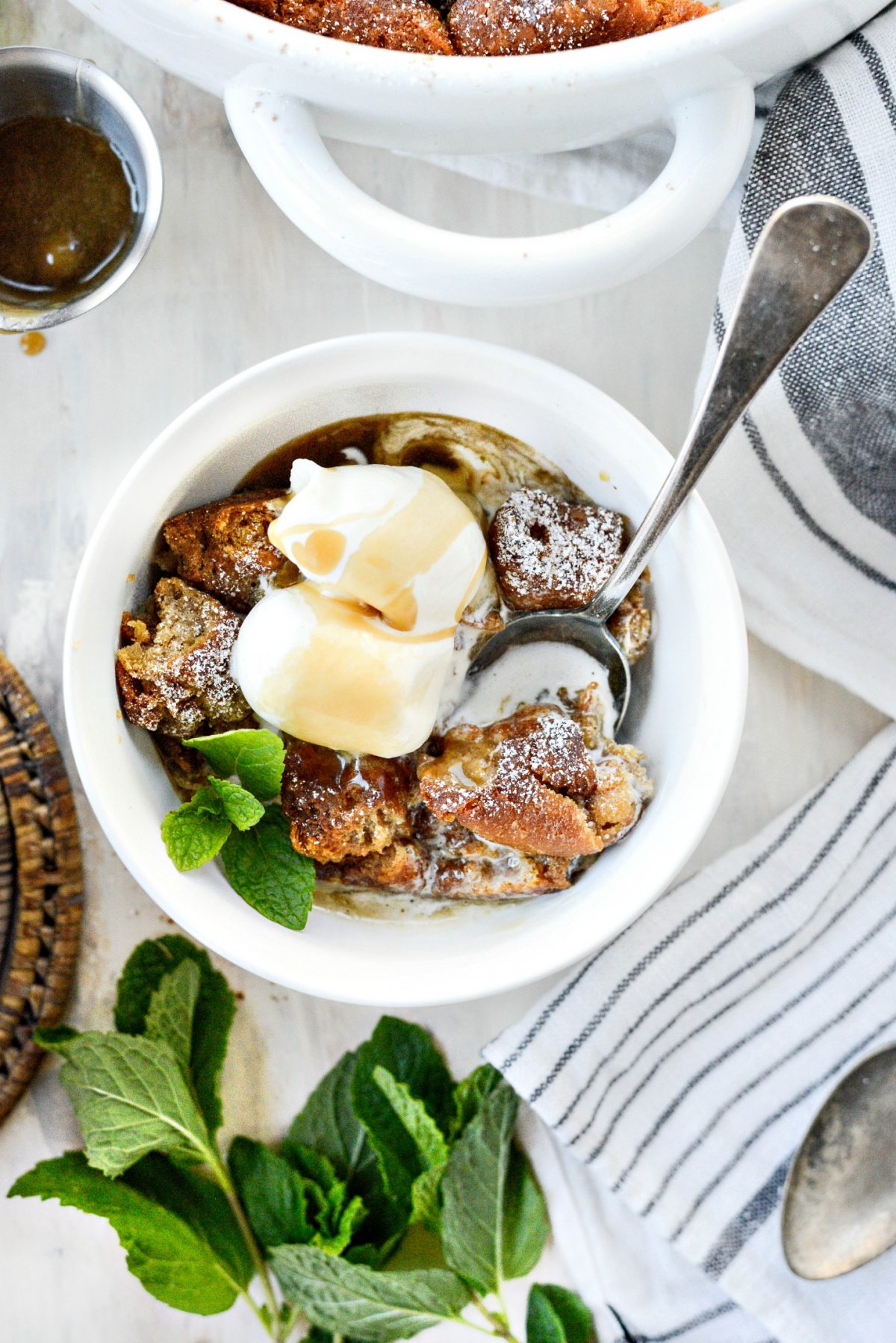 A few weeks ago, I dropped Malloree off with friends who were going through a haunted manor and spooky trail through woods. Pat was up north hunting, so Haileigh and I went out to dinner, just the two of us. After a 45 minute wait that turned into an 85 minute wait, we finally sat down. Starving, we both splurged and ordered the lobster shrimp fettuccine alfredo pasta, a side salad (her caesar, me Martha's Vineyard) and then we shared a dessert at the end of our meal. The pasta was fantastic and we talked as we ate and had quality mother-daughter time.
While we were going over the dessert menu, we couldn't decide between two desserts. The one was a indulgent brownie concoction and the other was a cider mill doughnut bread pudding. Obviously we went with the latter and as you can guess, is the inspiration for this dessert.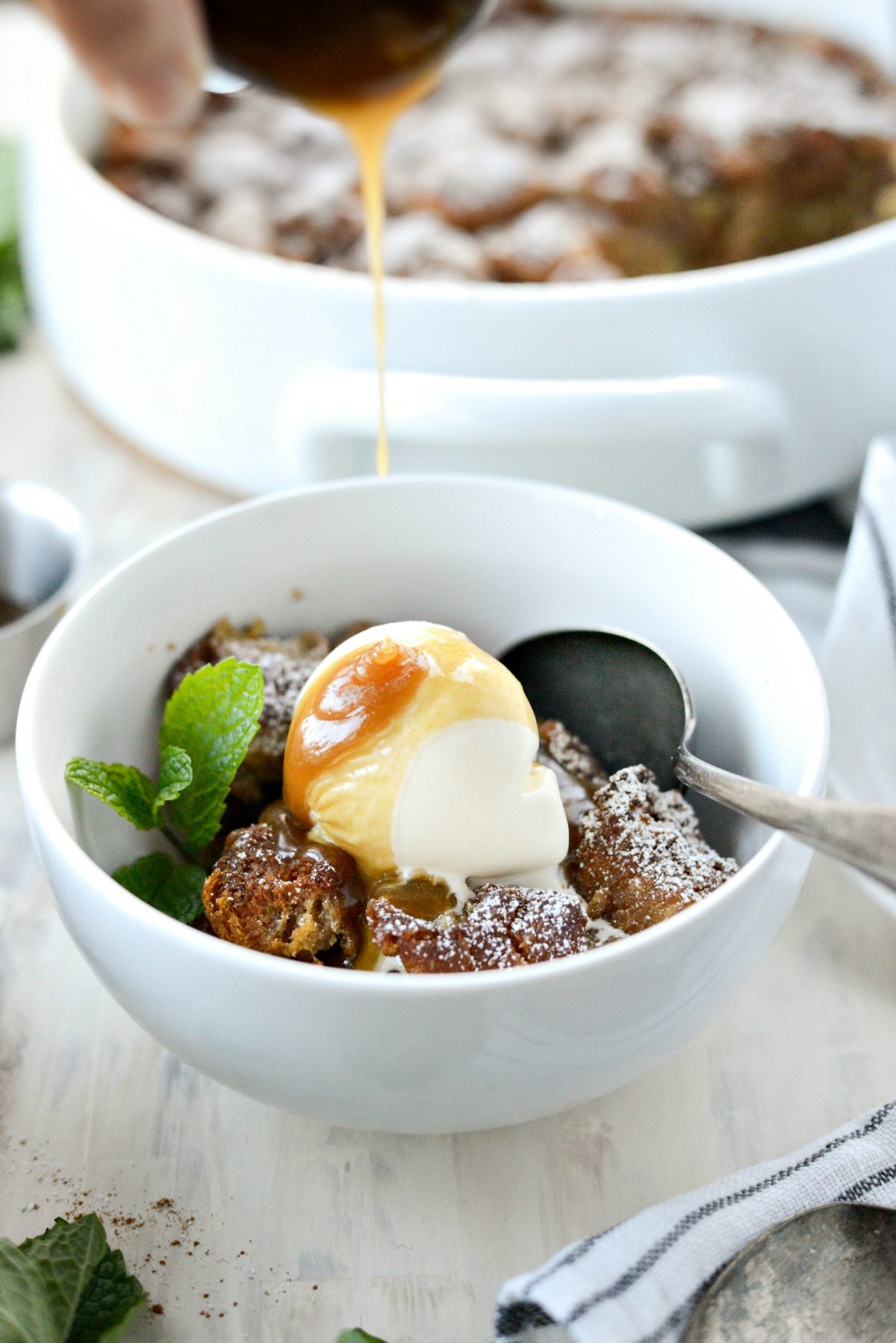 A piping hot ramekin of doughnut bread pudding with a scoop of ice cream in the middle and two spoons was delivered to us and on the side was a small cup of hot butter rum sauce.
It. Was. Heaven.
By the end of our meal, we were blissfully stuffed and in desperate need of a nap. But we both agreed it was the perfect night with the most delicious food.
Days later I was still thinking about that dessert. The use of doughnuts instead of bread was brilliant, and I knew that I needed to make this at home as soon as possible.