I like to broaden my family's ethnic cuisine horizon from time to time.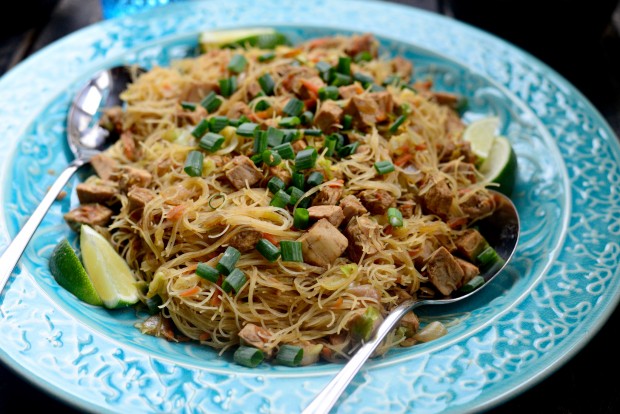 Like when I made this North African shrimp dinner, these Moroccan lettuce wraps and the super delicious shawarma skewers. They're getting better at the whole "trying new things" concept because 9 times out of 10 they actually like it. Huh, imagine that?
So this is my newest recipe to throw at them and my latest addiction; pancit. Pancit is a popular Filipino dish that typically has a protein (chicken and/or pork), onions, garlic, carrot, cabbage, spices and such and tossed with soaked, thin rice noodles. It's good. REAL good. I'm actually eating a bowl of it as I try to type. Noodles are everywhere.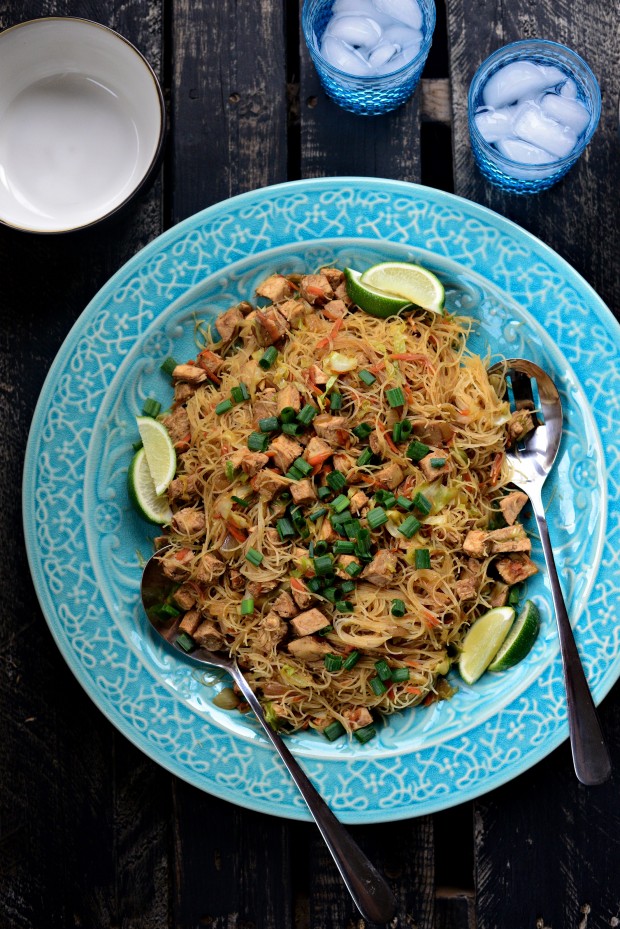 This Filipino pancit recipe is from a Filipino friend/co-worker of my Mom's that she worked with at the hospital. So I can only assume that it's pretty close to authentic. There's probably lots of different methods, ingredients and things to change this up; more vegetables, more garlic… but this is the recipe my mom has always made. Did I mention it's fantastic?