My goal for spring/summer 2014 is to make more ice cream.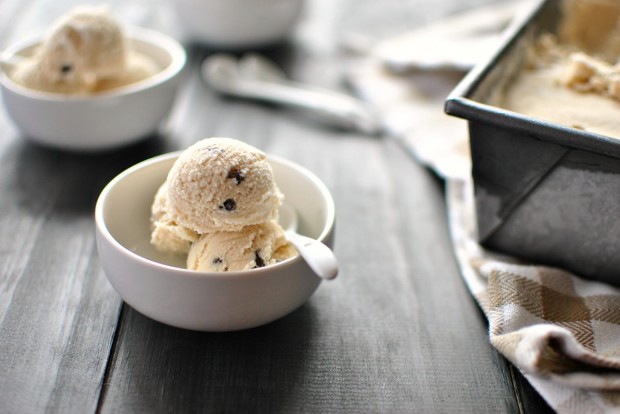 I set realistic goals, no? It's not like it's hard to make it. Not like giving up ice cream would be… yeah, that's so not ever going to happen. Ice cream is my utter weakness. If I had to pick a favorite… it would be mint chocolate chip orrr plain chocolate. I put down many-o-cups in my lifetime and to be frank… I'm sort of an ice cream snob. Maybe I should say I was a snob because I truly do love trying new ice cream flavors, but I always seem to go back to the simple and classic ones.
Soooo with that being said… I combined my favorite beverage in the whole wide world (coffee) with cute tiny chips of chocolate in a simple ice cream base. I then waited patiently for it to freeze and then waited even more for it to soften so I could scoop it out… all so I could happily spooned it right on into my face in 2.2 seconds, which I think is a record.
I'm thinking I could have just skipped a step somewhere and consume it through a straw in its non-frozen state. Who am I kidding, patience was never my bag.