It's no secret. I do not like goat cheese. I've only said as much, like a gazillion times on this bog.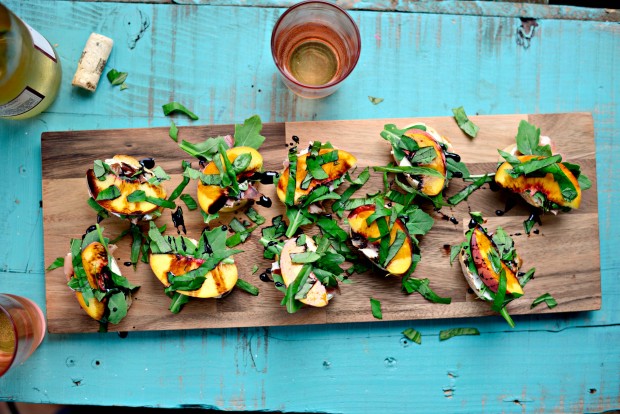 I've tried it. I've wanted to like it but… I just don't. Orrrrr didn't. Until last week. Whatttttttttttt?
I have sworn it off for all of eternity.
So you can imagine my surprise when I HOUSED these crostini appetizers at a friends house last week. Crostini with a smear of goat cheese under layers of prosciutto, arugula, fresh peach, basil and a balsamic glaze. I wanted to consume the entire plate. They are beyond fantastic. Savory and sweet and everything in between. I heart them. A lot.
I. did.
I SO did.