This Enchilada Chicken and Rice Skillet is one pan easy dinner! Leftover chicken (or rotisserie!) is tossed with sautéed onion, garlic with tomato paste, my homemade enchilada seasoning, fire roasted tomatoes and green chiles, rice and black beans. Simmered in broth until the rice is plump and tender. Then just top with cheese and cover until melted and delicious! Serves 6 in about 35 minutes.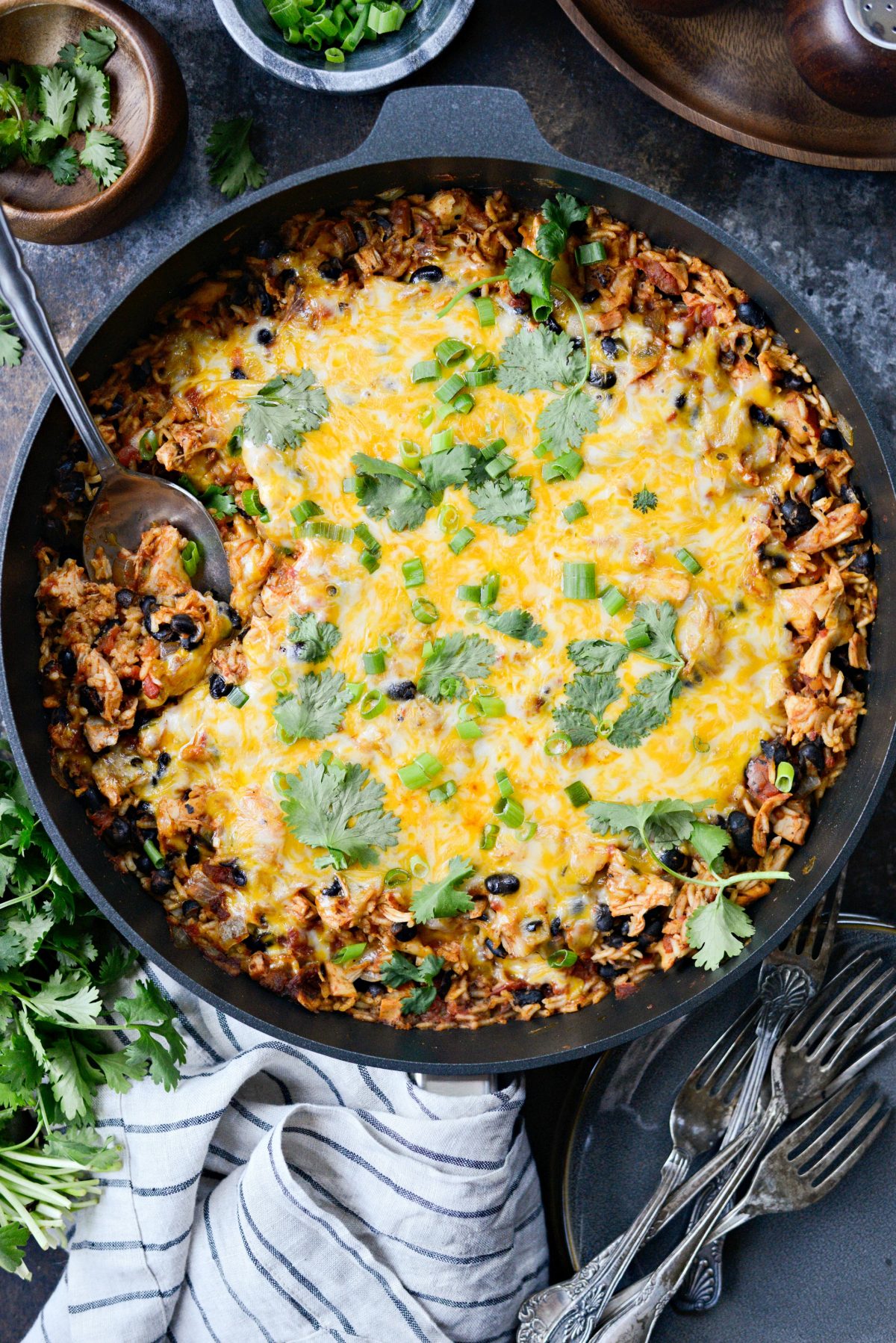 While I'm not ready to say good-bye to summer. I'm SO excited for the fall, mostly for the food. I sat on the couch literally all day yesterday planning what recipes I want to make. There's just something about fall meals that I've always loved cooking.
With the arrival of fall comes back-to-school. This is a big year for the McNamara household, Haileigh is a senior (WHAT?) and Malloree a freshman. These two haven't been in the same school since they were in 3rd and 6th grade. Haileigh will be driving Mal to school in the morning, which means I no longer have to drive anyone to and from school, and I will gleefully wave from my porch with my cup of coffee in hand. Until next school year anyways.
Before this momentus year begins, I'll be taking Haileigh's senior pictures and we still have a couple of college tours to go on. Malloree is counting down the days until we go school shopping. I think she's more excited about supply shopping than for clothes. August is going to be one busy month.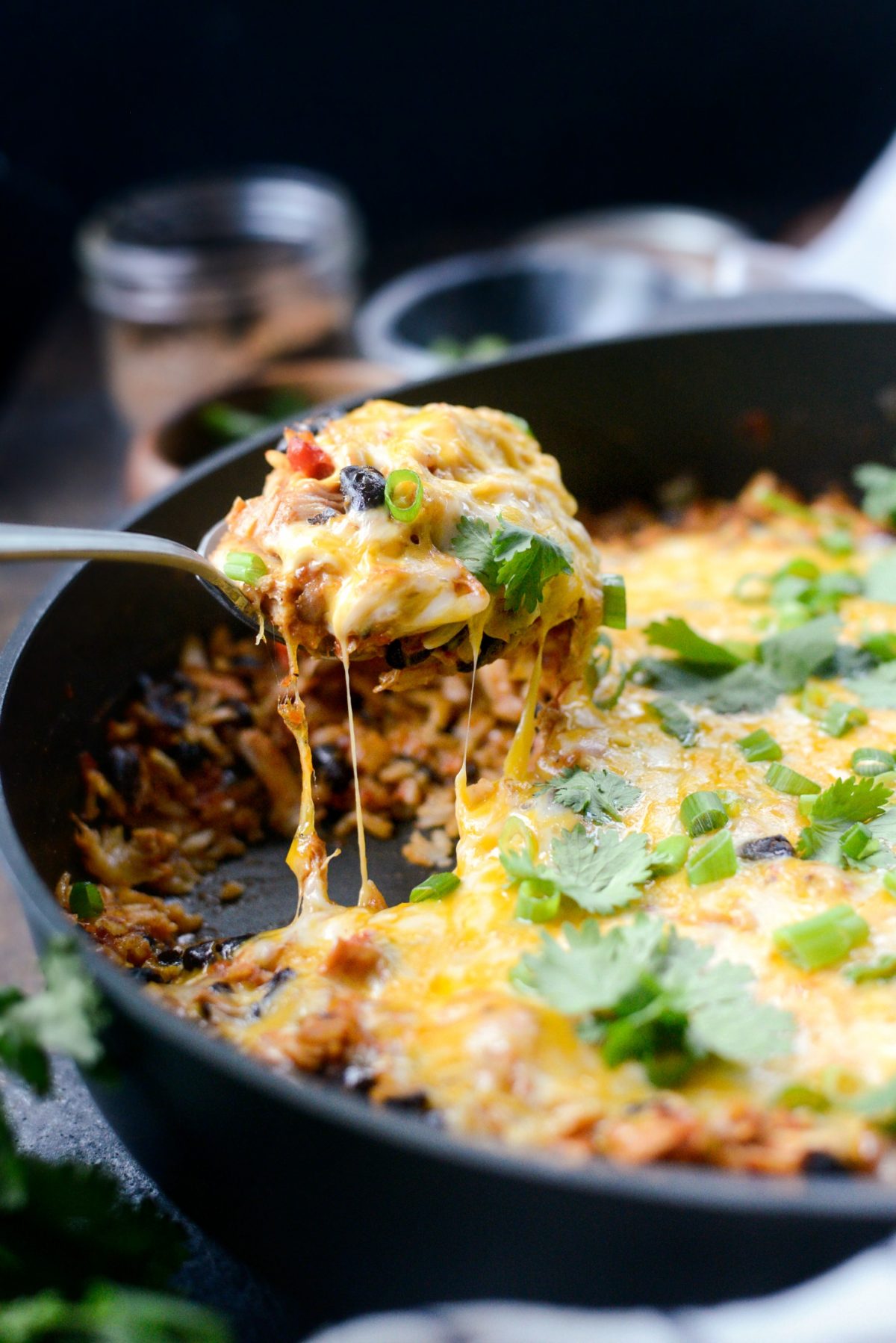 In the meantime, I'm brushing up on some easy back to school dinner recipes I've had jotted down in my notebook. This gorgeous enchilada chicken and rice skillet was at the top on my list. Inspired by this Mexican version, this easy skillet dinner calls for leftover shredded chicken and my homemade enchilada seasoning. The cooking methods are similar, but this one takes a little less time, so you can put dinner on the table in no time flat.