If you would have told me nearly 6 years ago when I started Simply Scratch that I'd be cooking on live TV, I would have laughed in your face. Because: me + being on camera = no bueno.
You see, back during my senior year of high school, I thought it was a great idea to do the morning announcements with my friends. These were done via camera, broadcasted live on all TVs in all classrooms. I'm pretty sure I thought that I could do it because I was a top-dog-senior so obviously it would be in the bag. Yeah, it was SO not in the bag. I had a hard time looking at the camera, so I focused on either the paper in my hands or myself on the monitor to the far left of the camera so I was always giving the camera the side of my face. THEN there was that time I showed up late and my friends had already typed up the announcements for the day, sticking me with reading the lunch menu (we all dreaded reciting the cafeteria menu, saying things like beef sticks or fiestada in front of the whole school- cringe) and for funsies they wrote "smashed" potatoes instead of mashed potatoes. So I said it all wrong… ha ha ha, so funny. Not. I was mortified.
Since then I have always had this uncomfortable experience being infront of the camera. Granted I was 17 and insecure and shy… but sometimes I still feel that way. Kind of.
So when it was mentioned that I may do some TV appearances to promote my book it never did sink in that I would seriously have to do it. Until I got the email from Anne (one of my fab-o PR gals) telling me my local news station, Fox2 Detroit was interested having me on. WHAAAAT?! I was instantly bombarded with the combination of fear and excitement. I sort of new I would have to do this sooner or later, but this was so very real.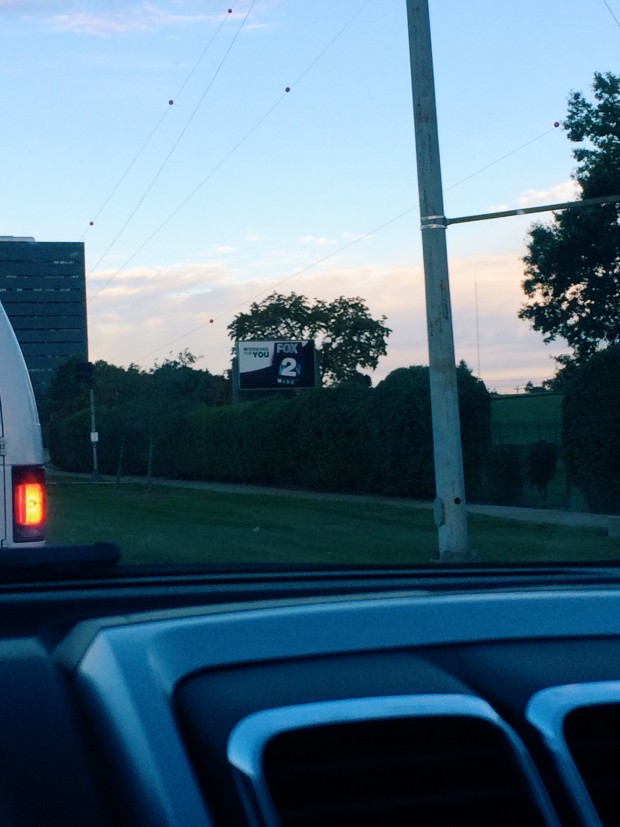 The theme was football food. Okay, cool… I can do that! Anne suggested this Game Day sloppy joe recipe… and I was like; "that's actually perfect!" So it was set. I was to be on the morning show, October 2nd. Holy crap.
As two weeks dwindled down to one, I lost my appetite. It was replaced by this ball of anxiety, I had even lost 6 pounds. I was just SO nervous! What if I do that horrific nervous-laugh thing I do when I'm uncomfortable. What if I fling sloppy joe sauce on the counter? What if I have verbal diarrhea or worse, I lock up and just stand there looking lost and scared. Most importantly, what am I going to wear?!?! These things took over my thoughts, sometimes even waking me up in the middle of the night. It was so frustrating, because I did not want to be this nervous.
So with the advice of my PR girls (Anne and Ally) I made my daughters pretend to interview me while I cooked and talked my way through the recipe. It was hilarious when I said bee-ce instead of beef and when Malloree started dancing when I wasn't looking. But when it finally came to the night before, I was in worse shape than ever.
Somehow I managed to get 3 somewhat decent hours of sleep and come Friday, my alarm went off at 4:30. I showered, loaded on the make-up, curled my hair and put on my fancy clothes because joggers and a hoodie is so not what you wear on TV, right? I was out the door with hugs and several good lucks from Pat and the girls with an hour and a fifteen minute drive ahead of me. I blared music, singing and trying not to think to much about it. Impossible.