This Skillet Monterey Chicken is a simple dish that everyone will love! Chicken breasts cooked and topped with barbecue sauce, cheddar jack cheese, crispy bacon, diced fresh tomatoes and green onions. Serve with roasted potatoes and a side salad.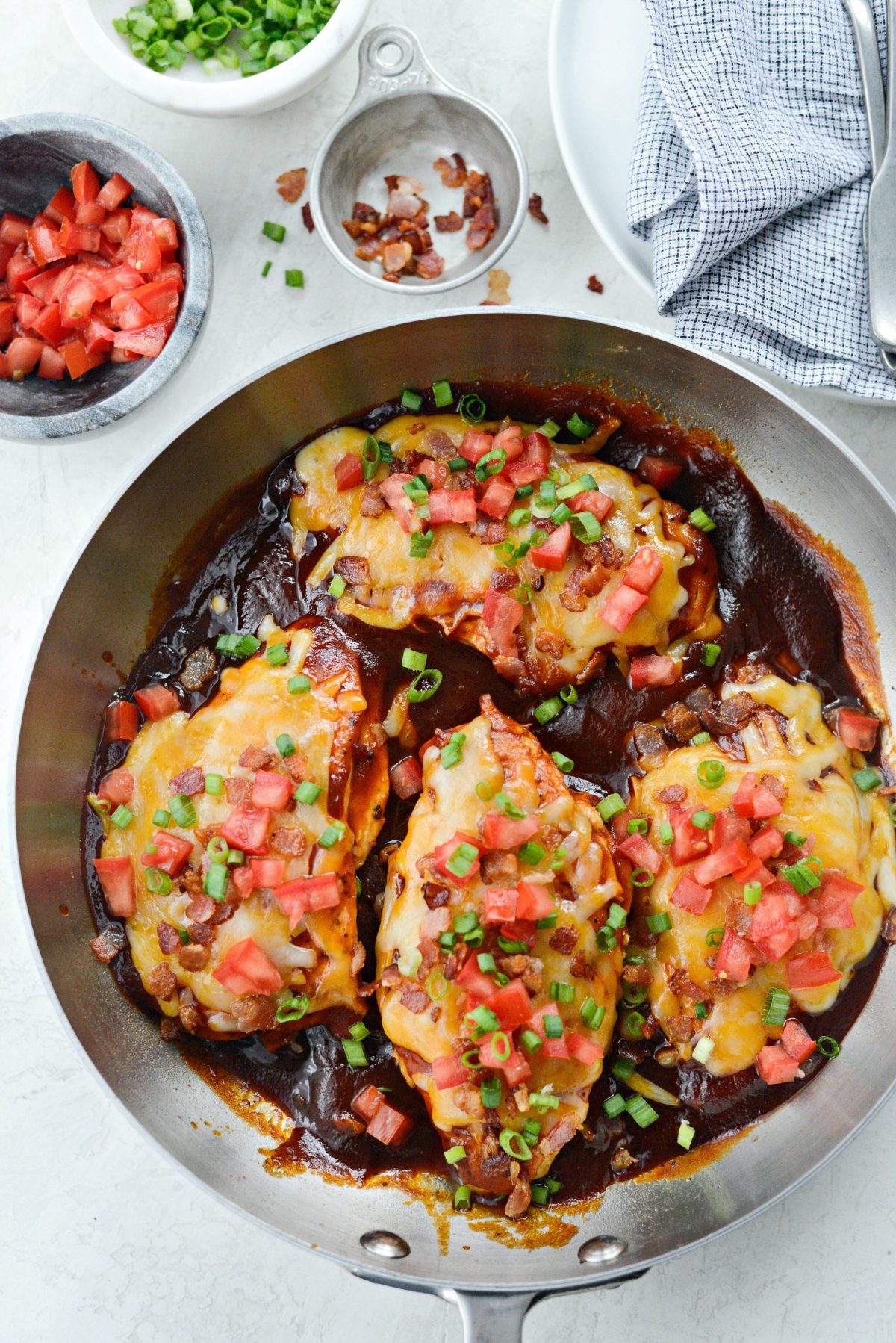 This is one of those dinners that's not only easy but super delicious.
Chicken tossed in barbecue sauce, topped with cheese which is then baked until melted. Finishing it off with crispy chopped bacon, fresh tomatoes and green onions. I've made this so many times and it never gets old. I've made it with homemade barbecue and sugar free, chicken bacon and regular and with full fat cheese and reduced. And I'm sure you could use chicken or turkey bacon as well.
All ways were absolutely phenomenal, so this recipe is truly customizable to your diet.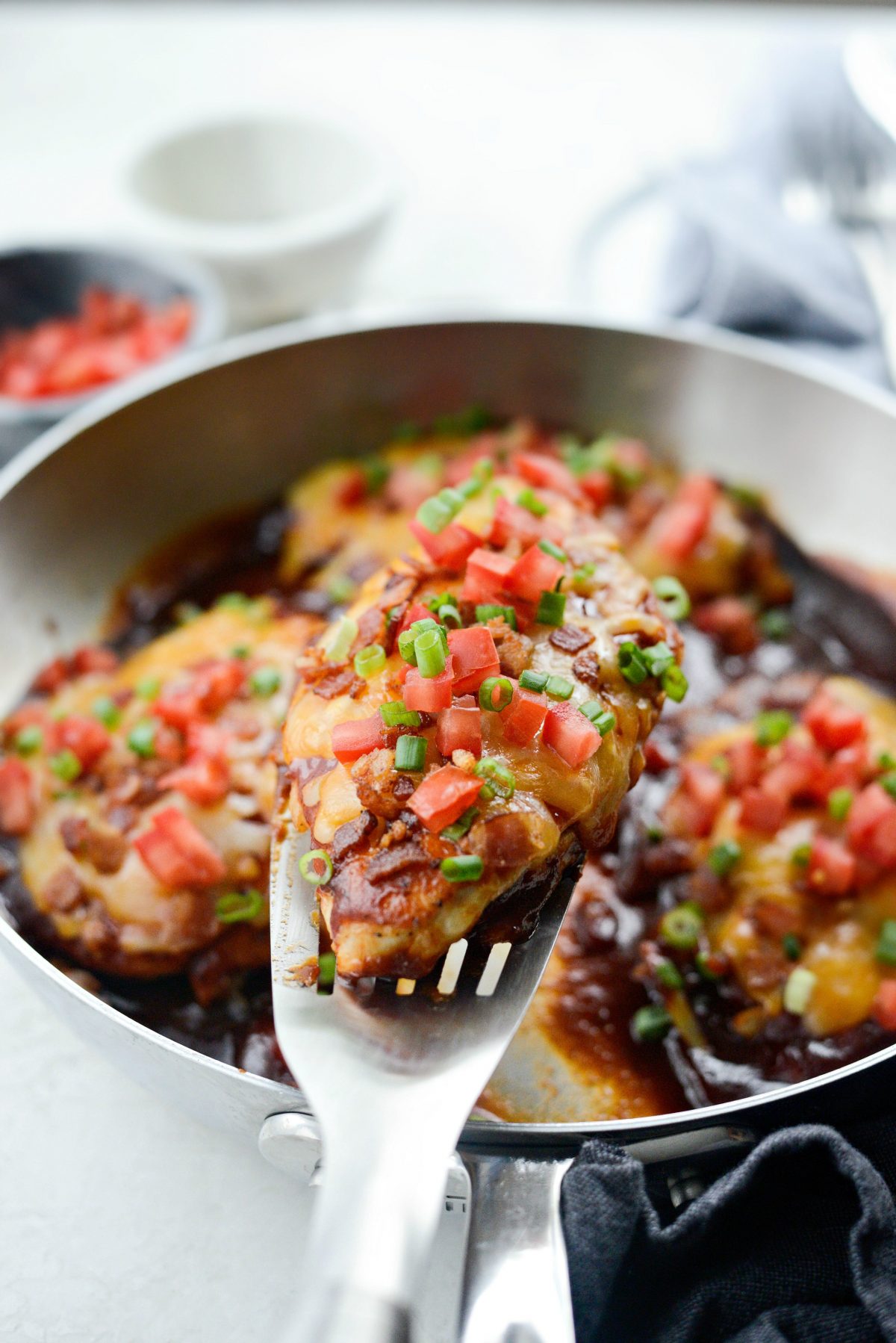 You're going to love this.