This Butter Roasted Whole Turkey Breast takes only a fraction of the time in the oven and yields a deliciously moist turkey. While it rests, whip up the easiest turkey gravy ever. This year, Thanksgiving dinner can be a breeze.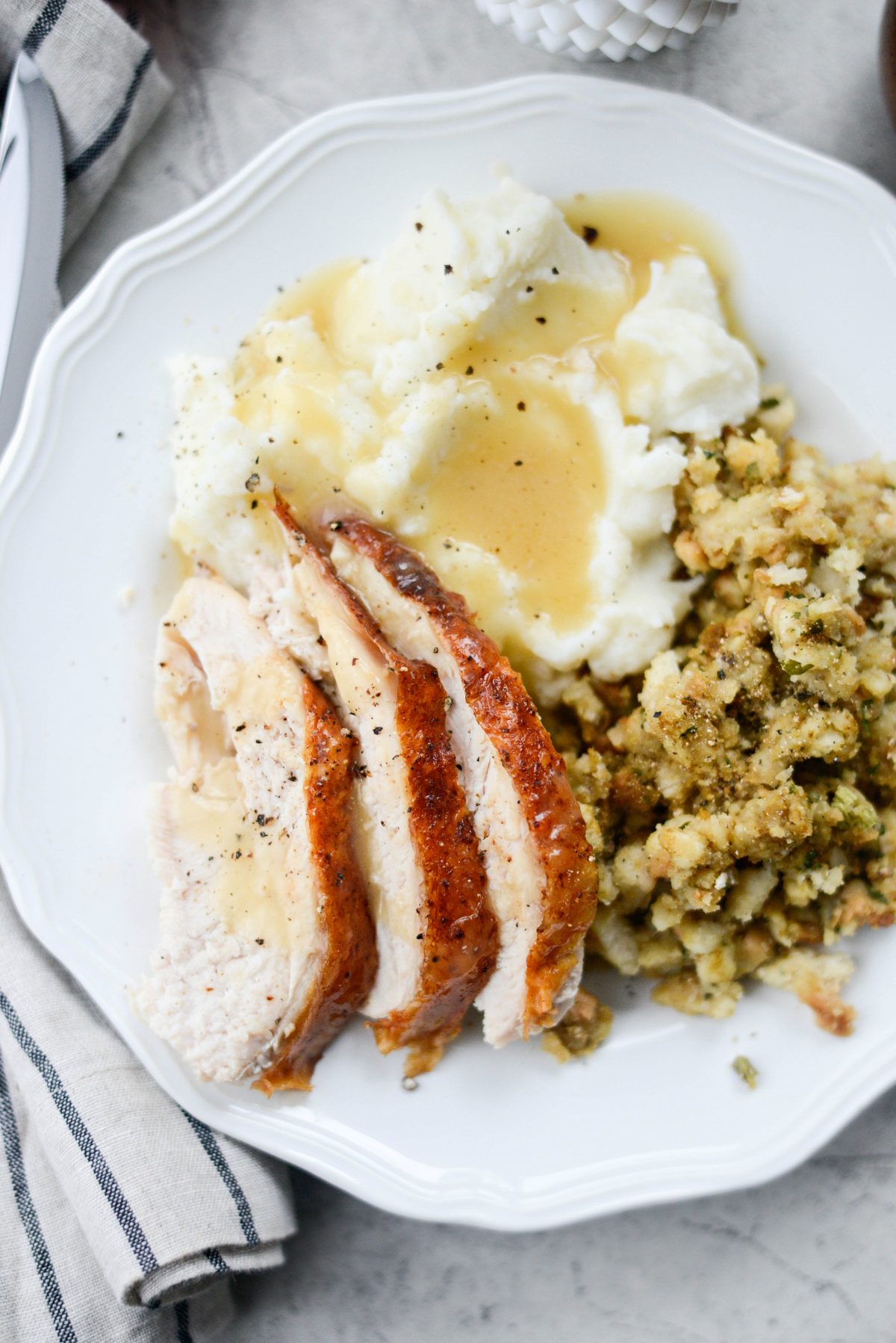 Today we are roasting a whole turkey breast. Yes! A whole, bone-in turkey breast because a) white meat and b) because it only takes a few hours versus several hours when roasting an entire bird. Truth be told, I do love both light and dark meat. However I don't love the time it takes to roast a whole turkey. As you'll see, this recipe is crazy easy and will have your home smelling like the holidays in under 3 hours. Plus I'm showing you how I make the easiest gravy ever. AND there's still crispy turkey skin.
The perk of being a food blogger this time of year is TWO thanksgiving dinners. Note, this is not what my typical Thanksgiving plate looks like. Usually there's a few more spoonfuls of about 4 other of side dishes, plus rolls and extra gravy. And as my mother-in-law would say; "my eyes are bigger than my stomach." This plate 👆🏻 is a gross understatement.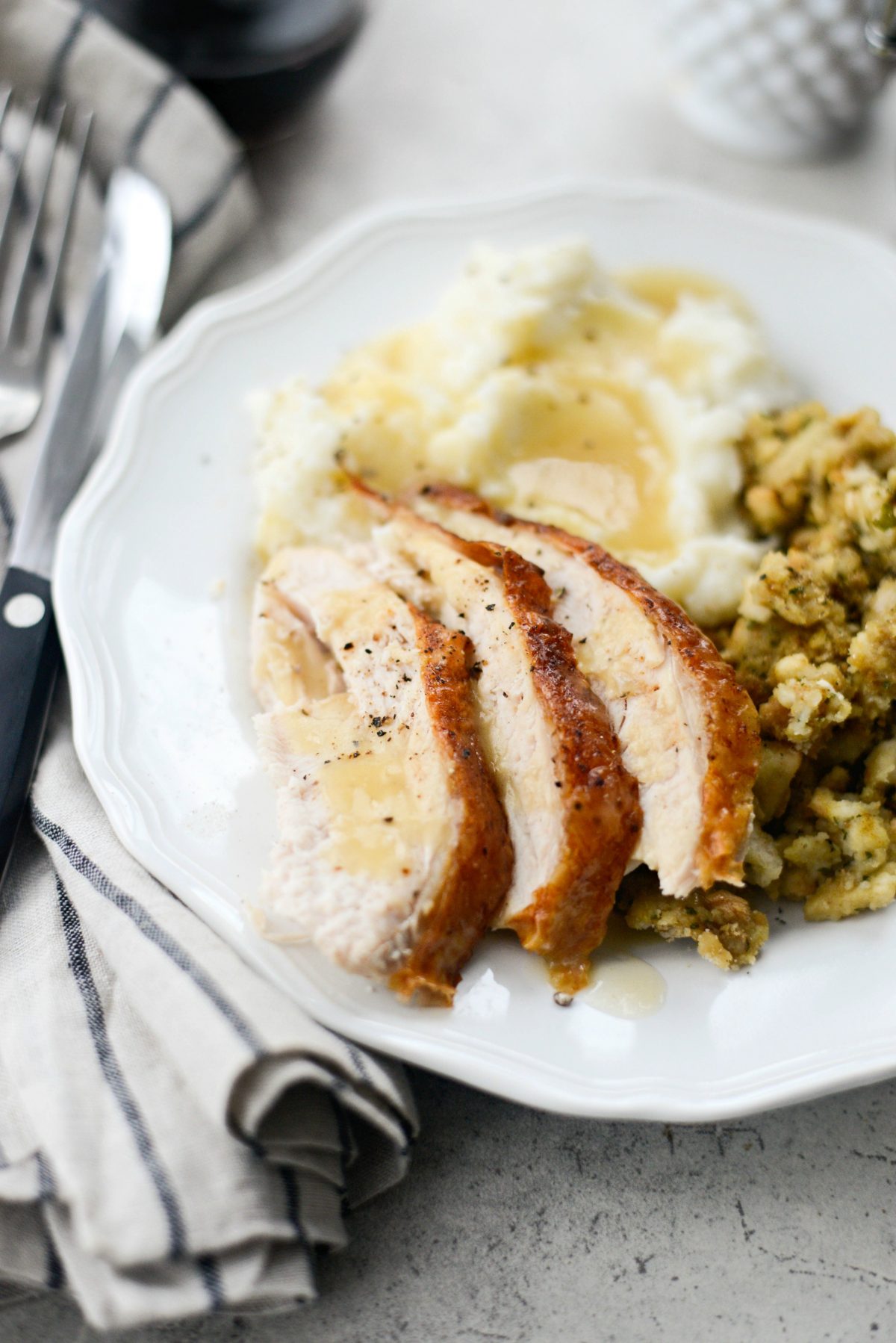 Back to the turkey. Gah! Butter roasted turkey is amazing and so SO moist and flavorful. Which isn't the case sometimes when roasting a turkey. But trust me, the answer is (and will always be) butter.