Make this from scratch Fresh Green Bean Casserole with Onion Ring Topping this holiday season! Green beans tossed with a creamy homemade mushroom sauce is topped with crispy air-fried onion rings and baked until bubbling and delicious. Serves 6 to 8.
As if you couldn't guess, my favorite Thanksgiving side dish is and always will be, green bean casserole. A few years ago I made a homemade version, and while it's super delicious. I still wanted that crispy fried onion topping. It's the reason why people love this casserole so much, amiright? SO after owning my air-fryer for a year now, it has easily become my favorite appliance. And it makes the perfect topping for my homemade green bean casserole.
Meet the reason why I wanted an air-fryer. It's true! You guys, I've been patiently waiting to share this recipe with you and with a week until Thanksgiving, it's time. Because what's thanksgiving without green bean casserole? Especially one that's completely from scratch?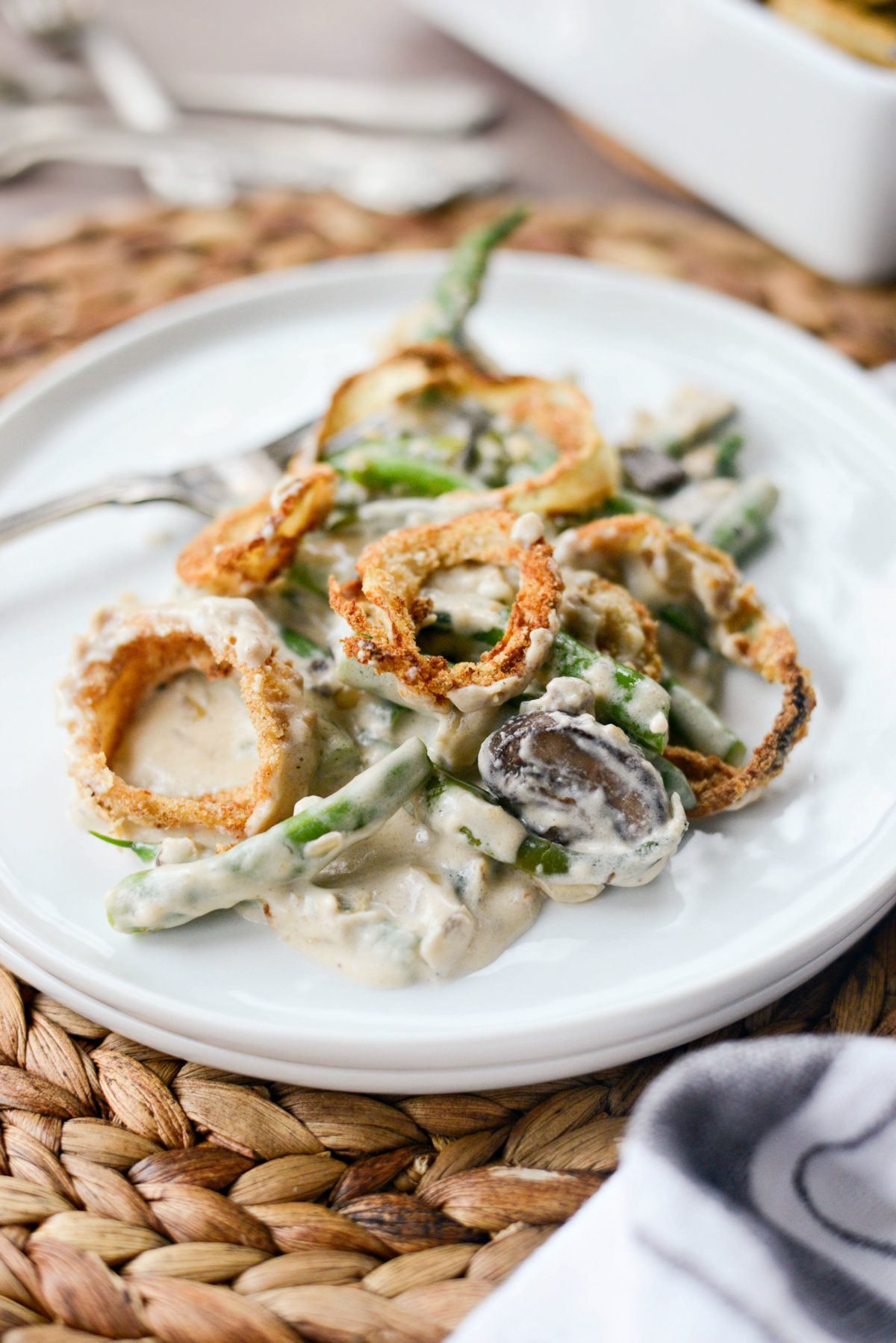 No can of cream of mushroom soup needed. Just simple, fresh ingredients for the best green bean casserole deserving enough to grace your Thanksgiving table.