These No-Bake Cookies and Cream Mini Cheesecakes are ridiculously easy and don't require you to turn on your oven. Cream cheese is blended with powdered sugar, vanilla and heavy cream and is then poured over cream-filled chocolate sandwich cookies for a cool sweet treat! The next time you're craving a easy cool treat, I've got you covered.
Is it me or does it feel as if it's been forever and a day since I shared a dessert recipe? Actually it was April 11th to be exact. So yeah.
I can admit that I'm bad at posting dessert recipes here. I suppose my sweet tooth has dried up and fallen out because I really don't like a lot of the treats I see around the web-o-sphere. Besides that I'm also a little picky, this really isn't shocking, but I swear I can sense when something is going to taste too rich for my liking. Which sadly, is about 90% of most desserts. However, I'm always game for baking cookies or not baking at all.
Enter these no-bake cookies and cream mini cheesecakes.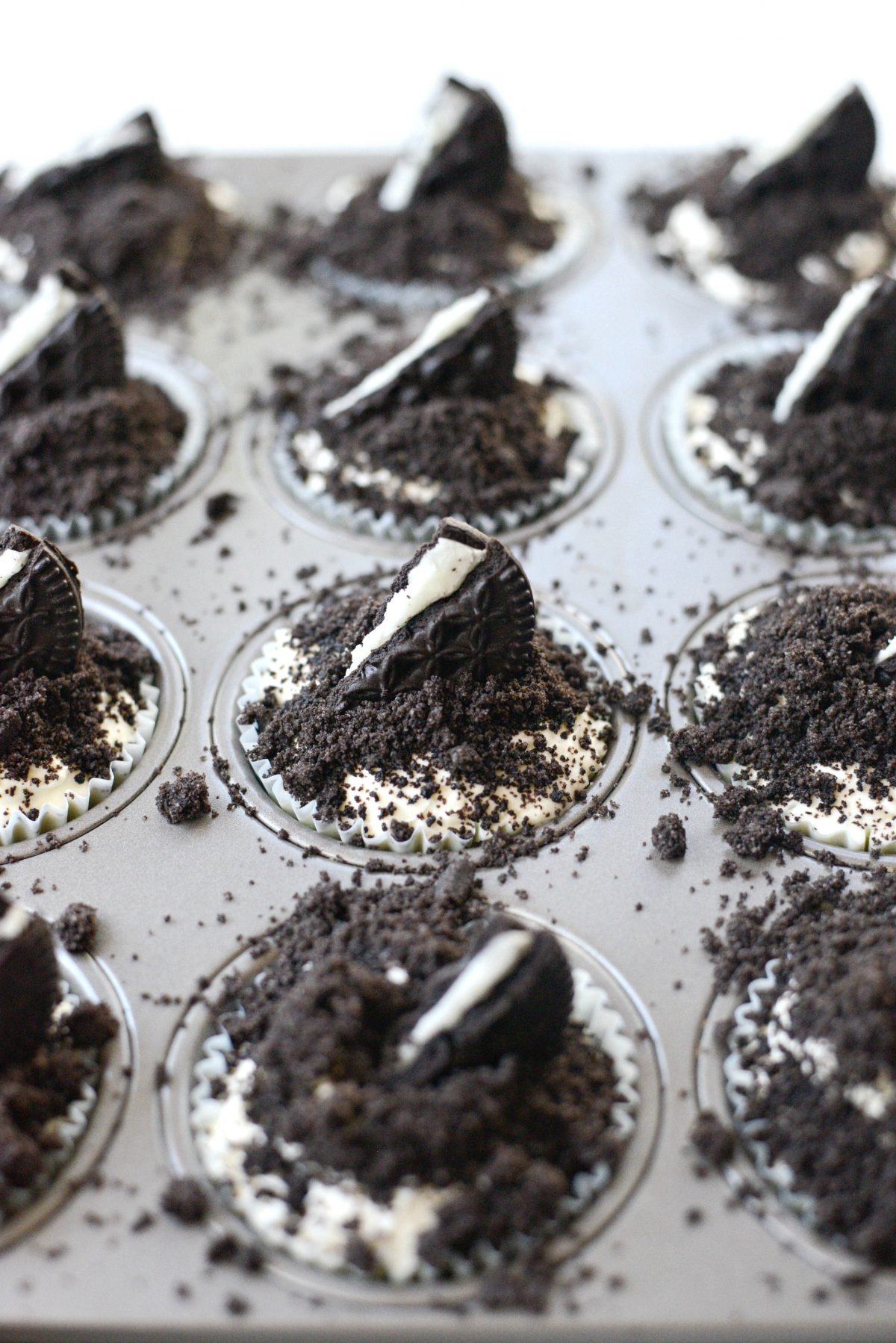 It's like they hit every mark of my "summer requirements in order to make/bake list":
easy ✔
minimal ingredients ✔
no-bake ✔
cheesecake ✔✔✔
Plus cookies and cream anything is guaranteed to be even more scrumptious.