Aunt Penny's Classic Potato Salad Recipe is essentially a simple mustard potato salad that has hard boiled eggs, onion and celery. It's simple, delicious and I've been loving this recipe since I was 15 years old. It's perfect served with burgers, hotdogs or ribs. Your barbecue isn't complete without it.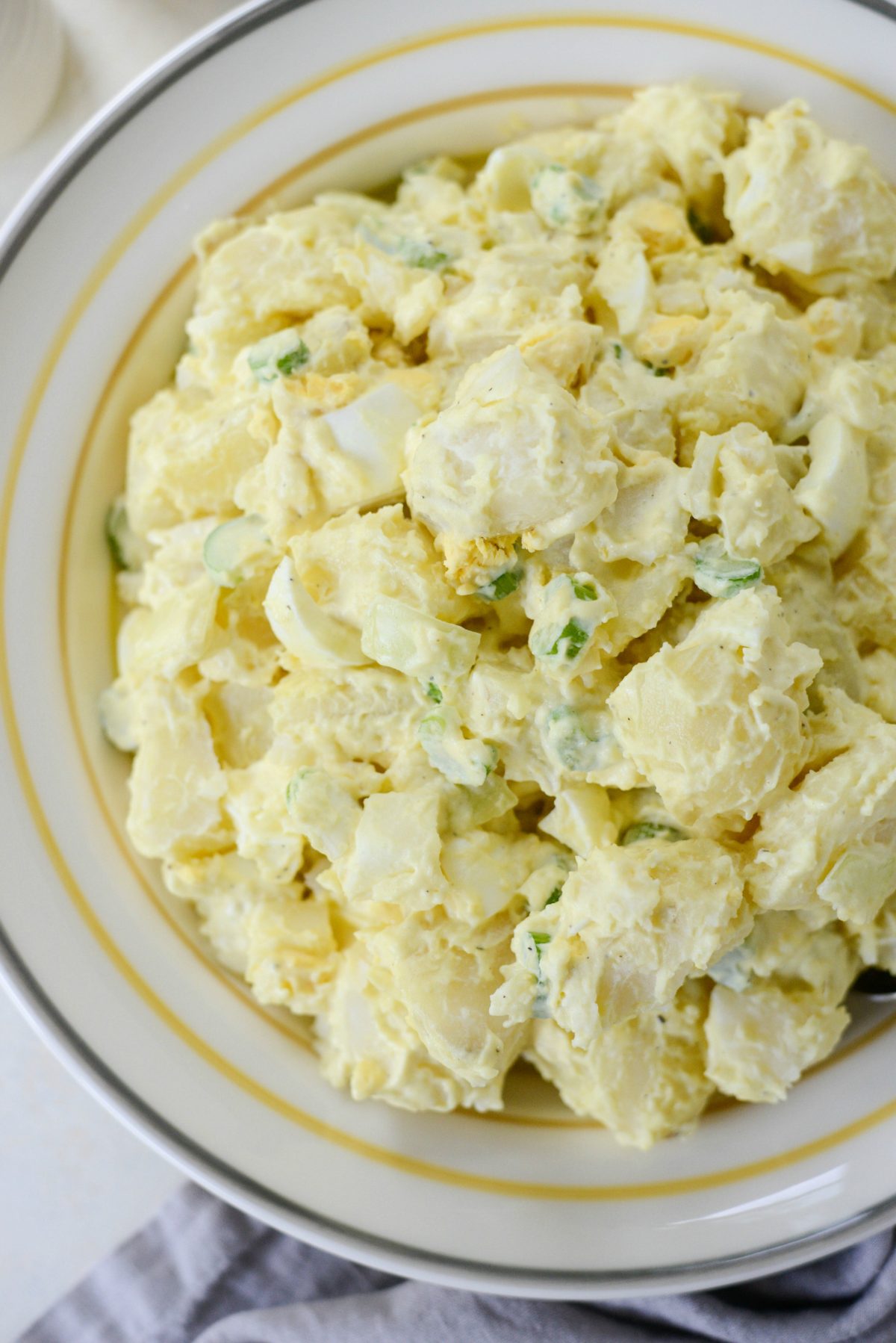 Pat's Aunt Penny has been making this classic potato salad recipe since forever and it's the absolute best potato salad recipe I've ever tasted. Never can I buy store-bought again because it doesn't come anywhere close to her recipe. No matter if it is Easter or Fourth of July, we can always count on a big bowl of Aunt Penny's potato salad to be on the table.
Back in 2010 when I first started this blog, she gave me her recipe so I could share it with you. I made it, blogged it and now that it's nearing 8 years later, looking back at the written post and photos it's a bit embarrassing. First, there was a thousand …'s or !!!'s in the written text. Secondly, potato salad already isn't the most photogenic food, and I was just starting out so you can imagine just how unappetizing it looked. Tell me, who's going to make potato salad when it looks like scrambled eggs?
Answer: nobody.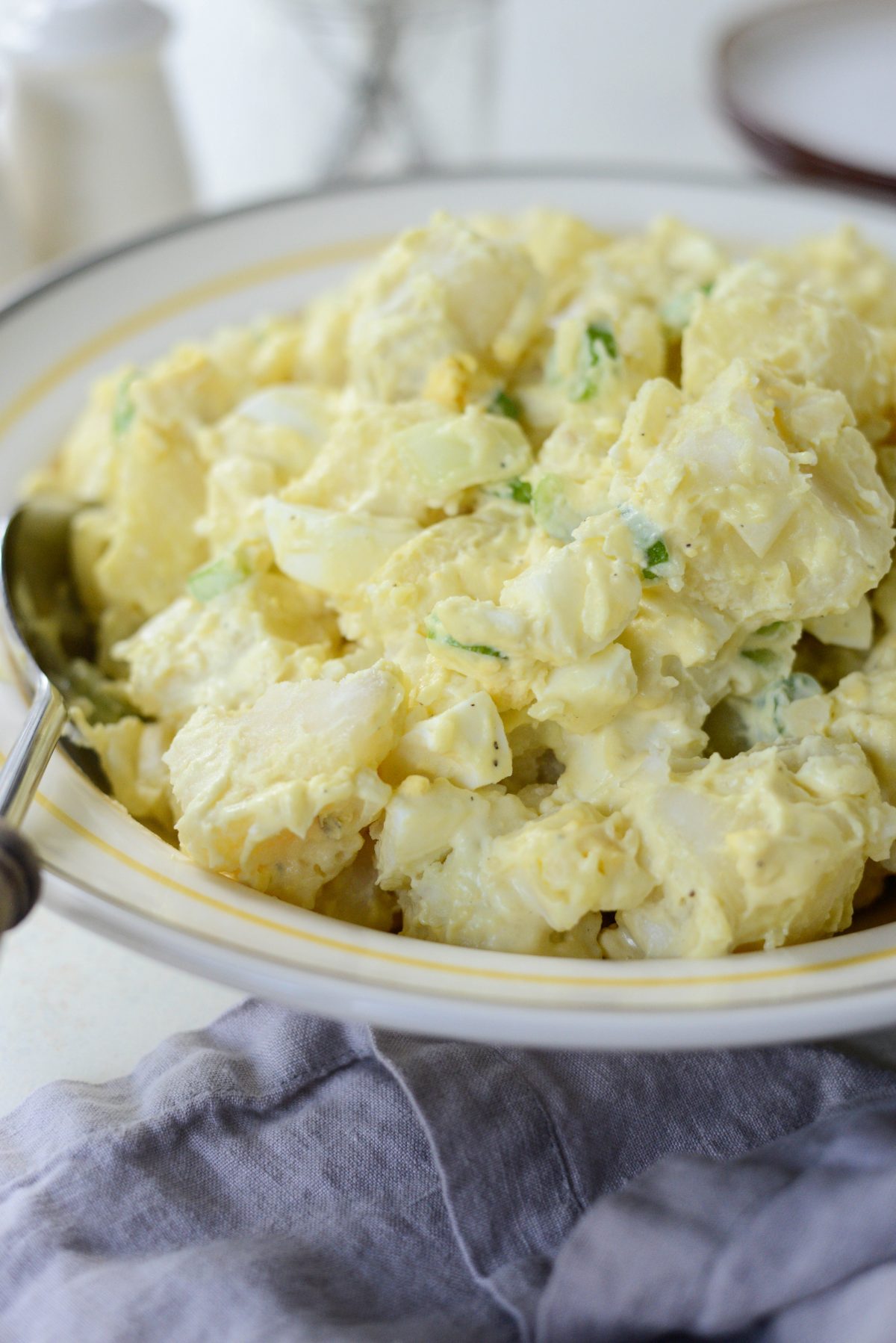 Needless to say it's a post I've been wanting to reshoot, rewrite and reshare because Aunt Penny's potato salad is so near and dear to my heart and it's the absolute best. And with Labor Day approaching, I thought now was the perfect time to share again.