Everyone needs a go-to, hands down fantastic, grilled chicken recipe.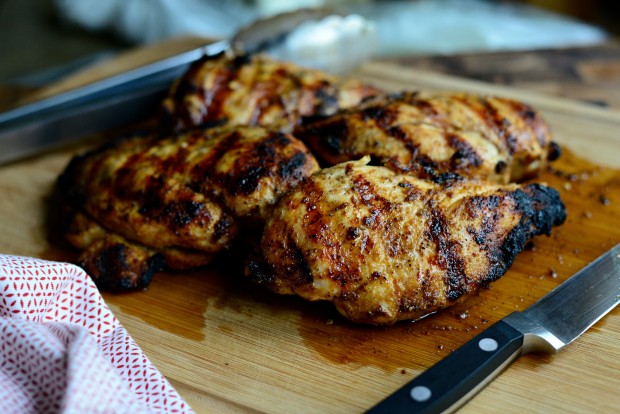 This is mine. I know that this may not look like some super duper fancy grilled chicken (although I think it does

) but I'm not kidding when I say 5 little spices pack a lot of flavor here and I love it. I use this recipe when I don't feel like working hard I don't have time for chopping, juicing and measuring a bunch of ingredients and when I'm in the mood to just measure, mix and grill.
This is the best grilled chicken recipe for stuffing in tacos, quesadillas, sandwiches or to load up in a healthy salad or on nachos. Orrrr do nothing and serve it as is with a little of this grilled corn pico (to.die.for) spooned over top and alongside grilled green beans (have you tried them?!) or a light side salad.
This chicken is my jam.