These delicious North African Spiced Lamb Meatballs are filled with fresh herbs, garlic and onion. I seasoned them with homemade Ras el Hanout along with smoked paprika and Aleppo pepper. I like to serve it next to couscous, torn naan and with a simple yet flavorful red pepper Harissa, but these would also work great as an appetizer at a gathering.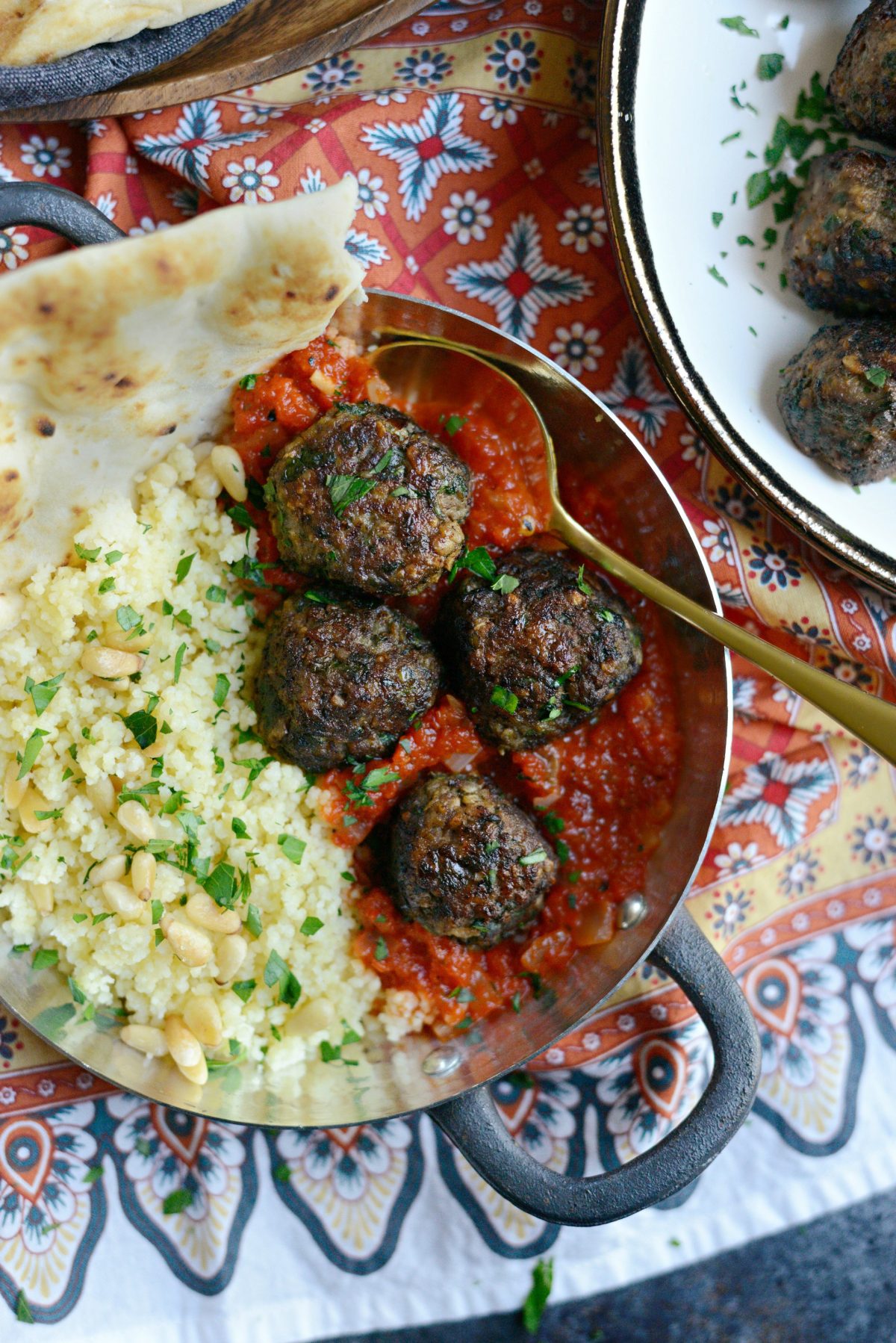 Lamb! I love love love lamb. And I don't prepare it nearly as much as I'd like to. Why is that? It's a situation that I plan to rectify because when I do have it, I'm reminded that the flavor is fabulous and how I'm quite in love with it's rich, earthy, and what some folks would call "gamy" flavor. It's delicious.
To be honest, I've never gave much thought about the lamb meat that I purchase. Where does it come from? What is their diet? These are great questions. Questions that I should know the answers to. Right?
In walks Superior Farms, a innovative leader in American lamb farming. This employee owned company puts the flock first (which I respect wholeheartedly), having them grazes on vast grasslands and pastures. The flock sustains on natural vegetation as they've done for centuries. One flock will also graze in a vineyard which reduces the need for heavy equipment, meanwhile replenishing nutrients and microbes in the soil. See! This is great!
"WE LOOK AT OURSELVES AS THE STEWARDS OF THE LAND, AND IF WE TAKE CARE OF IT, IT'LL TAKE CARE OF US."
Superior Farms is also sustainable, and being that it's Earth Day it's kind of fitting don't you think? The facilities have the best technology, and at their California facility they have a wind turbine that offsets just about half of energy use. Superior Farm ranchers are constantly updating technology and preventing their land from waste and harmful pesticides. My kind of place.
THIS right here is why it's important to know where our food comes from! To know those answers. Not only am I proud that I cook form scratch, but I love to  blog about it. And when a company/farm crosses my path that not only educates me, but also impresses me to a point where I'm now a dedicated consumer, I will honestly and quite happily spread the word using the most deliciously flavored North African Spiced Lamb Meatballs your tastebuds will ever have the pleasure to come across. American lamb, I'm all in.
For more information about Superior Farms check out their website.