Light and refreshing! Wow your guests (and your tastebuds!) by serving a gorgeous Grapefruit Rosé Mimosas! Grapefruit juice and rosé sparkling wine make for an excellent beverage for a holiday brunch, baby shower or a small gathering! Substitute sparkling grape juice for those who aren't having alcohol.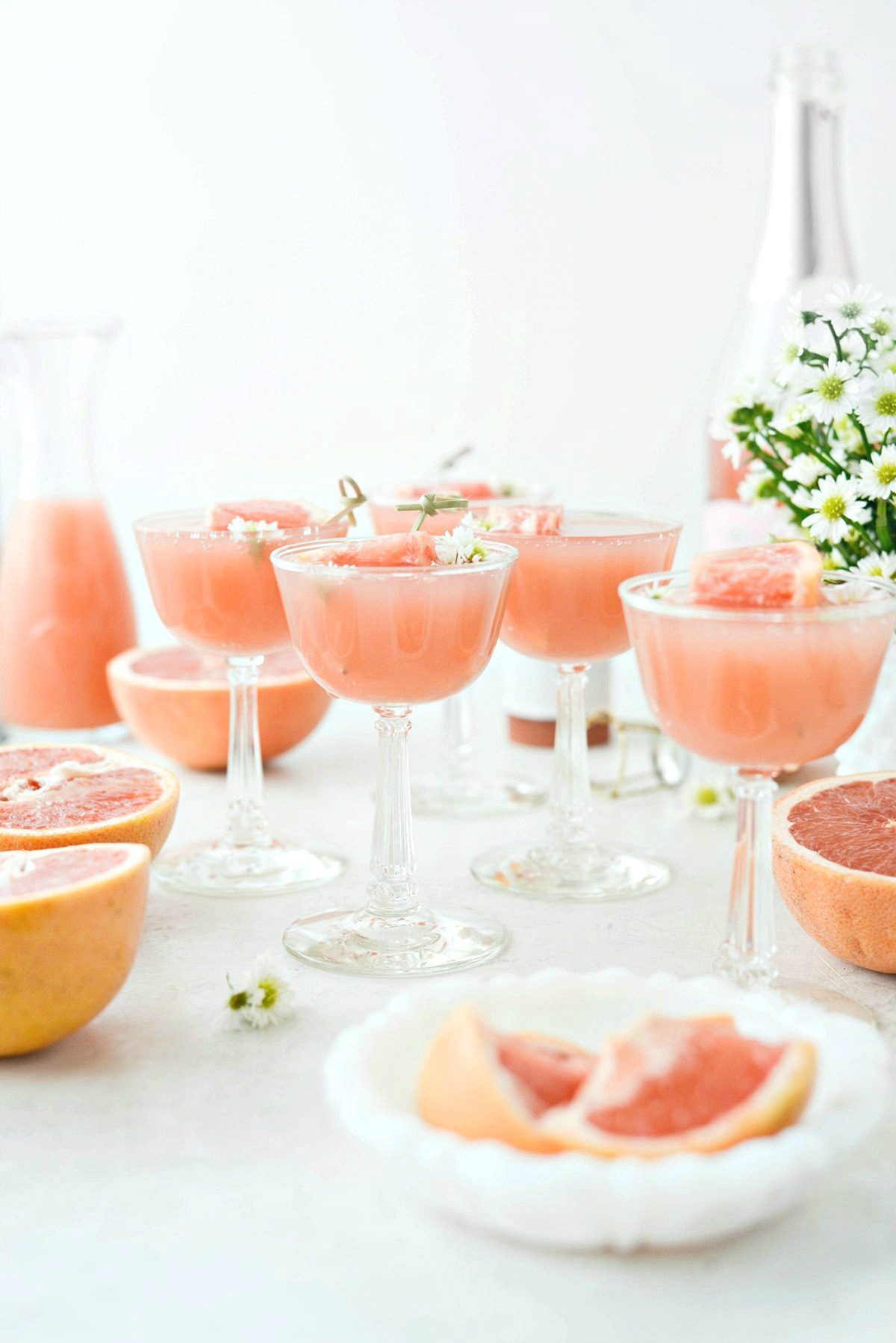 It's days like today that I love my job. I wrapped up my last recipe at noon and done for the week! After working Sunday through Wednesday and blogging 5 recipes it feels good to pack it all away. It's been one of those whirlwind weeks, but nothing is better than finishing the workweek sipping on a mimosa. I've never been so glad I planned an adult beverage as my last recipe to shoot, because right after I was finished taking the last photo, I sipped one (or two 🤫) of these blush beauties. Best workday everrrr.
So yay! It's spring and both Easter and Mother's Day is right around the corner. And these mims (just made that up) are just the thing! Grapefruit Rosé Mimosas are just that. Rosé sparkling wine with a splash of grapefruit juice. A light, tart and fizzy beverage. And oh so pretty!
This drink really is so ridiculously simple. SO simple intact, that I can admit it doesn't really need an entire recipe or a blog post really because it's all of 2 maybe 3 ingredients, if you include the garnish. It definitely doesn't require all the photos that you'll scroll through to get to the recipe. But I love pretty drinks and taking photos of pretty drinks and well, I just hope you do too!