Lamb Kofta Open-Faced Pita Sandwiches are a delicious and flavorful lunch or dinner. Start by combining onion, parsley and fresh mint with a plethora of dried spices and mix it with ground beef and lamb. The kofta is baked on skewers and sits atop warm pita with all the fixings.
Nothing like starting Monday after the best weekend ever. On Friday, Pat and I ran all our errands. Pat's errands consisted of going to the bank and a hair cut appointment. My errands meant stopping into 5 different stores to buy plants. I purchased 4 new plants and I'm SO in love.
On Saturday I made this for lunch and after we had an impromptu visit from friends later that day. Then on Sunday, the weather was 50° and we went on a long 4 mile hike. We stumbled on the old Haven Hill House ruins, which at one time was owned by Edsel Ford (son of Henry Ford) before being donated, and hiked the entire property. I'm sure I'll share the photos when I post my Year In Review but it was breath taking.
It was such a jam-packed weekend but the good kind. And now, it's currently late Sunday evening and I'm just getting to writing up this post and thinking about the leftovers I'll have for lunch tomorrow.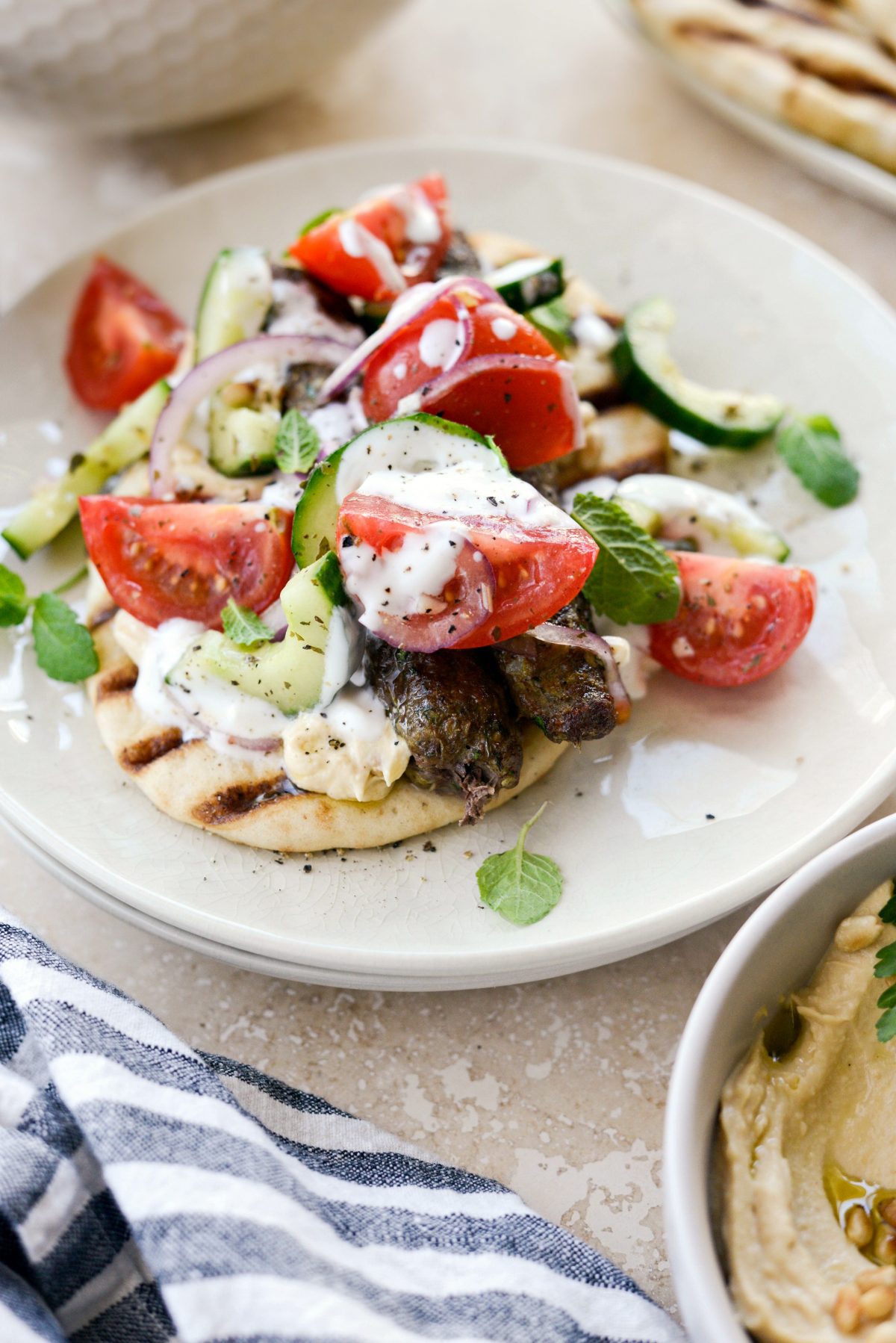 The lamb kofta sits atop hummus slathered warm pita bread and is topped with fresh topping and the most delicious garlic yogurt sauce.