In this Greek Chicken Couscous Bowl, fluffy wheat couscous is topped with Greek roasted chicken, feta shards, fresh tomatoes, cucumbers and olives. A deliciously light and satisfying meal that's perfect for a light lunch or dinner. Serves 4 in about 40 minutes.
I love big bowls of food. Layers and textures and color! They're visually and physically satisfying.
I don't always have time for lunch. I wish I did but the reality is that I'm usually either shooting a recipe or up to my eyeballs in dishes. Sometimes I snag a little of whatever I'm making or I'll just have apples and almond butter. Lame, but it's true.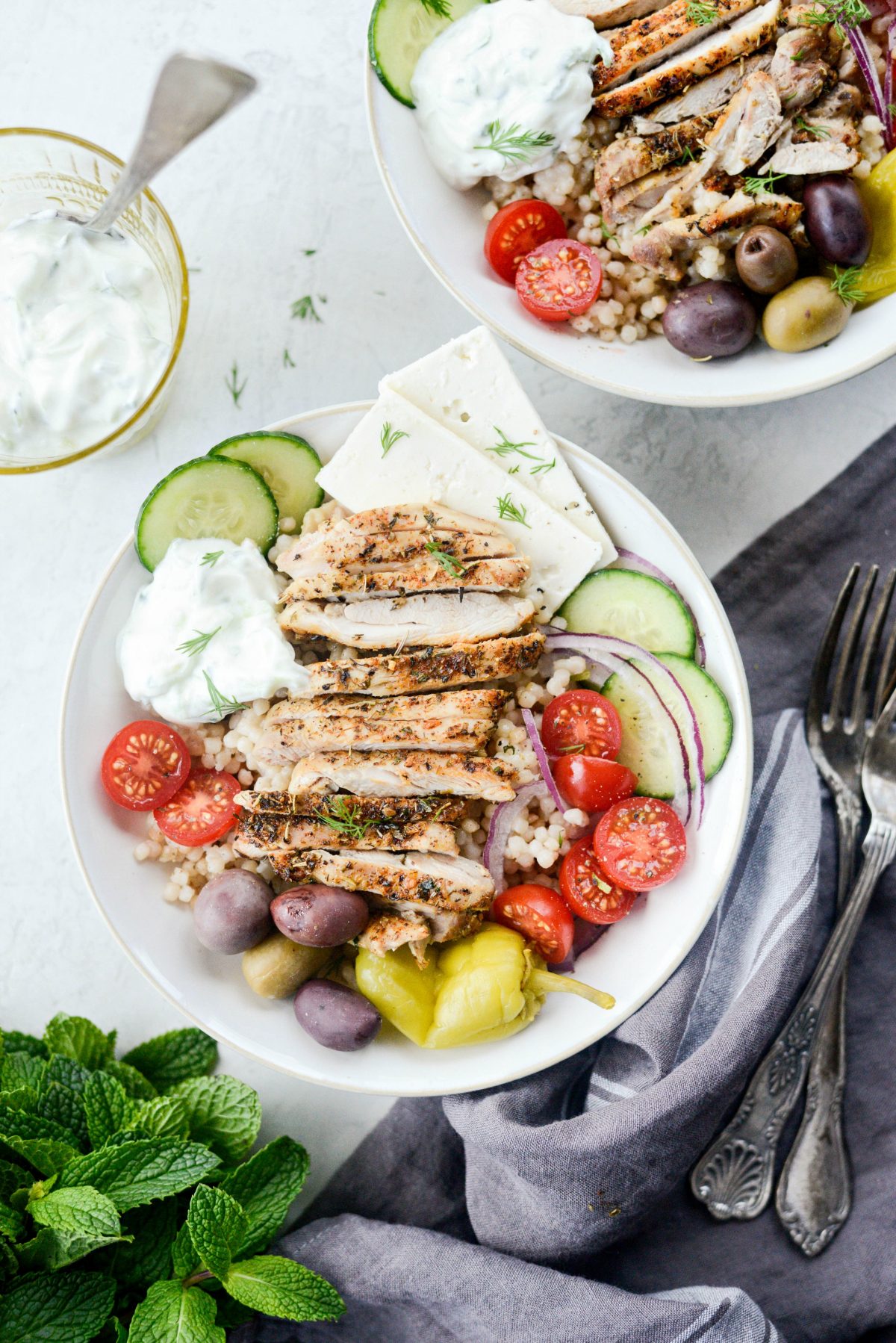 Occasionally on a Sunday I will meal prep. I wish I had the time to do this every week because when I do, I'm so grateful to have an easy throw-together meal like these Greek chicken couscous bowls.