Pecan dreams are a classic cookie I'd always see on my Grandma's dessert table. A crisp, buttery cookie laced with finally chopped pecans and rolled in powdered sugar.
Who remembers pecan dreams?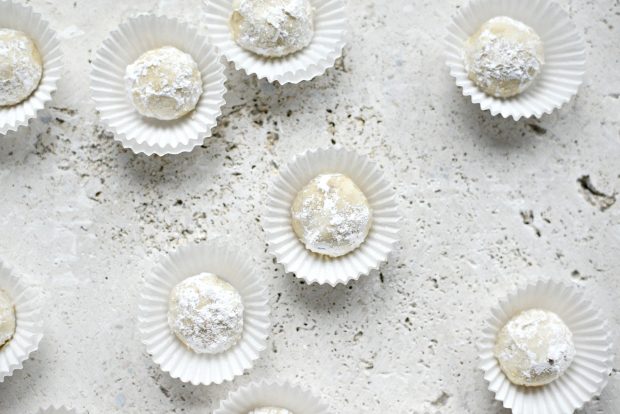 These cookies were always present on my grandma's cookie trays. After stealing a few of the Hershey Kisses from off of her peanut butter blossoms, I'd move on to her pecan dreams. And boy are they addictive! They are the perfect size to pop into your mouth as you walk in and out of the kitchen.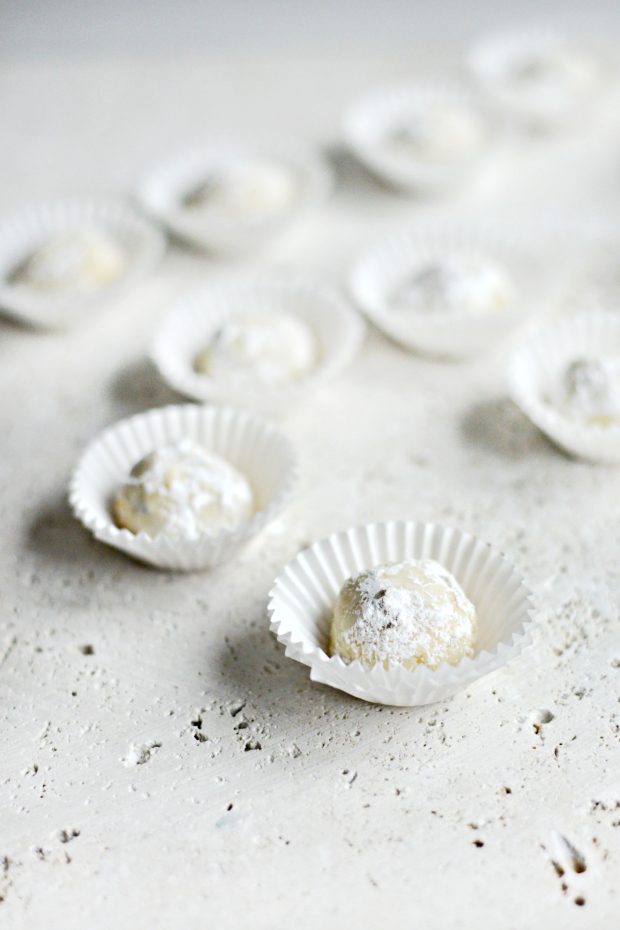 This year I wanted to make a few of the Christmas cookie recipes I have and wanted to start with my maternal grandmother's recipe for pecan dreams. Although these cookies are so classically retro, they're also simple, make a boat load (65+ cookies!) making these great for pot lucks, cookie swaps and to have at your the holiday dessert table. Or for those times when you're kicking yourself for not ordering the Instant Pot [affiliate] on Cyber Monday when it was basically half off and you are regretful and need to eat allthefeelings.
Hopefully Santa reads my blog. 😉