This BBQ Ranch Chopped Salad has it all! A blend of romaine, kale and Napa cabbage along with bacon, onions, toasted almonds, raisins and carrots are tossed in a bbq ranch dressing. Serves 8 to 10.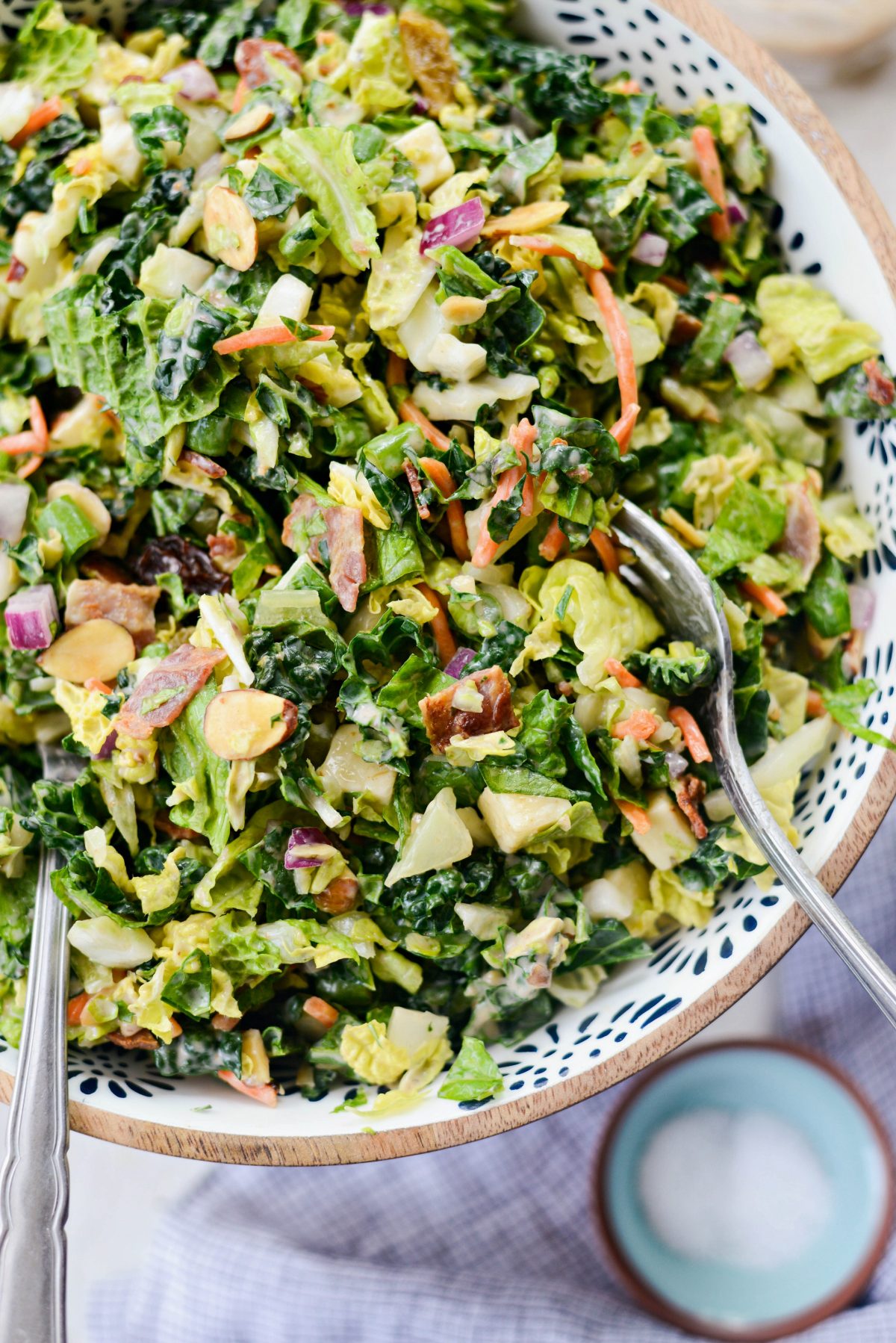 My favorite thing about eating a salad is when I get to the bottom of the bowl and there's very little lettuce left but all the topping are clustered up and coated in the dressing. That is why I made this salad. All my favorite salad toppers in one crunchy healthy salad.
It's the kind of salad you can bring to a friends house for a barbecue. Or, take to a company potluck. You can even meal prep this bbq ranch chopped salad, leaving the dressing off to the side and maybe adding a little grilled chicken to bulk it up a bit.
Basically it's the perfect salad.
The dressing is TWO ingredients so it makes this 10 ingredient salad manageable. 😉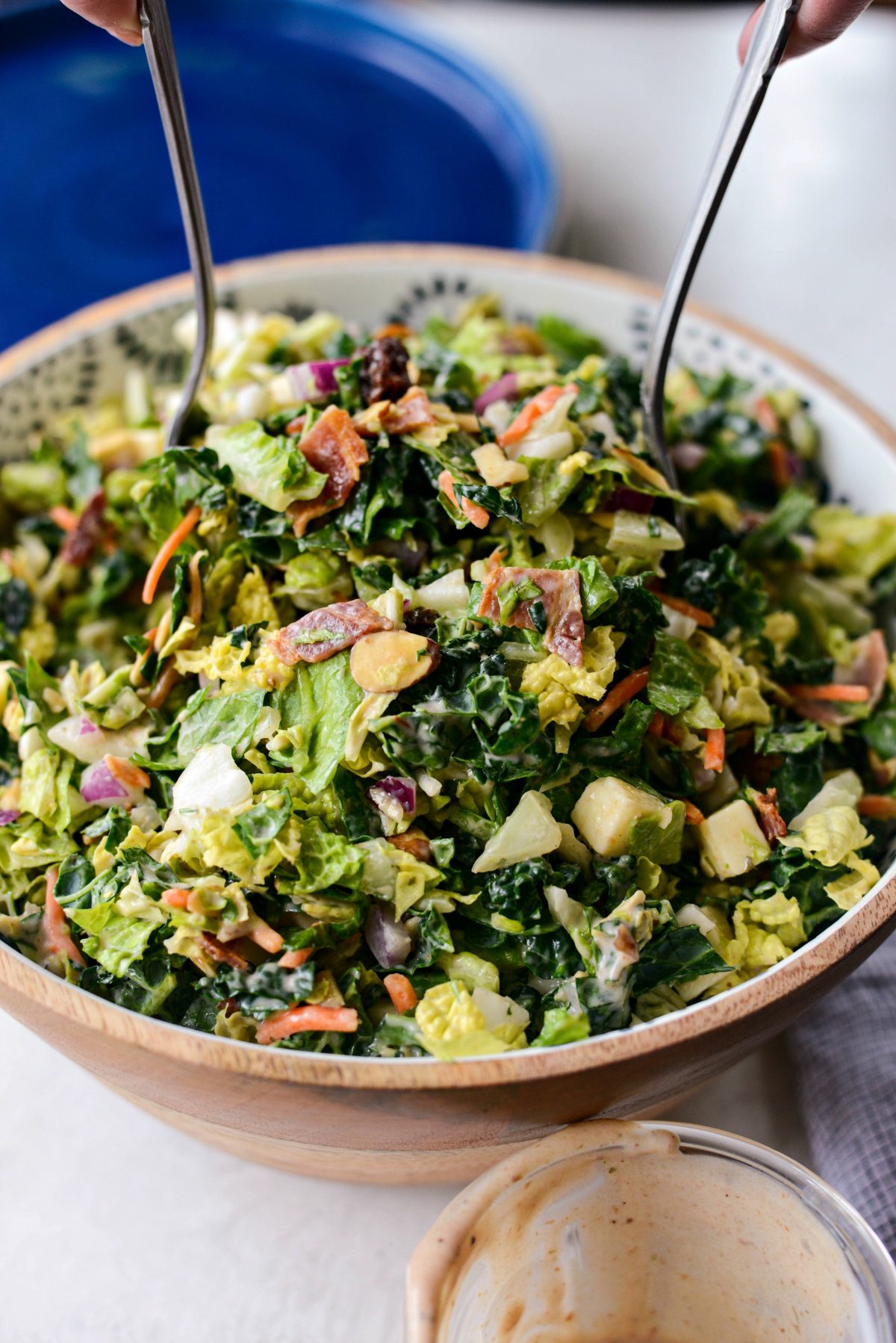 In it, chopped kale, romaine and Napa cabbage along with a plethora of toppings like julienned carrots, raisins and white cheddar are dressed in a simple bbq ranch dressing you will no doubt love.
Here is what you will need to make this BBQ Ranch Chopped Salad:
6 strips cooked bacon
1 medium head of romaine lettuce
and 1 bunch lacinato kale
a medium Napa cabbage
and 1 cup shredded carrots
1/2 cup diced red onion
1/3 cup sliced and toasted almonds
1/3 cup raisins
3 green onions
3 ounces sharp white cheddar cheese
ranch dressing – I used my greek yogurt ranch
bbq sauce -use your favorite
The dressing is SO ridiculously easy and it tastes bonkers good.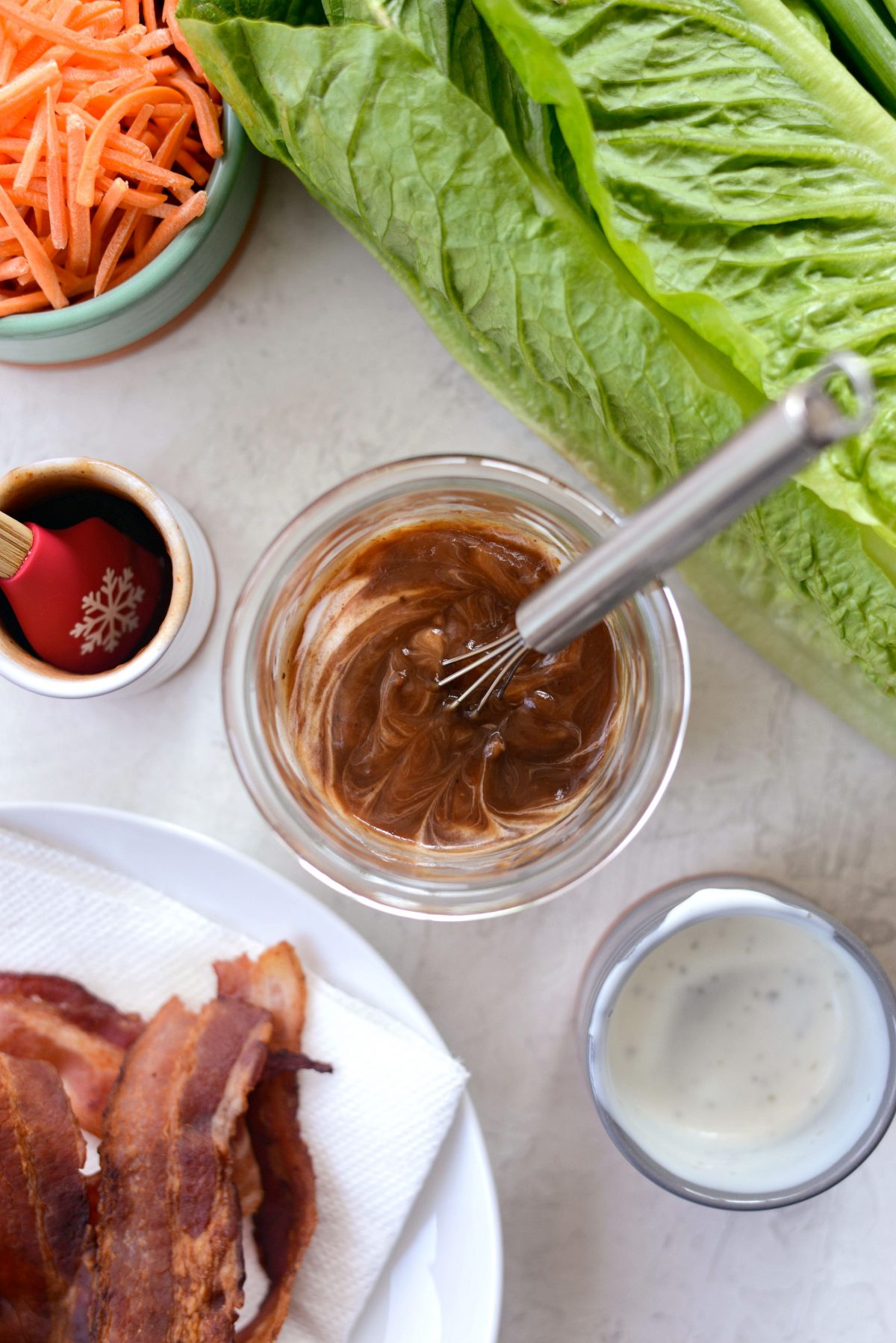 Start by measuring 3/4 cup of greek yogurt ranch dressing (homemade or store bought) and then measure and add in 1/4 cup plus 2 tablespoons bbq sauce.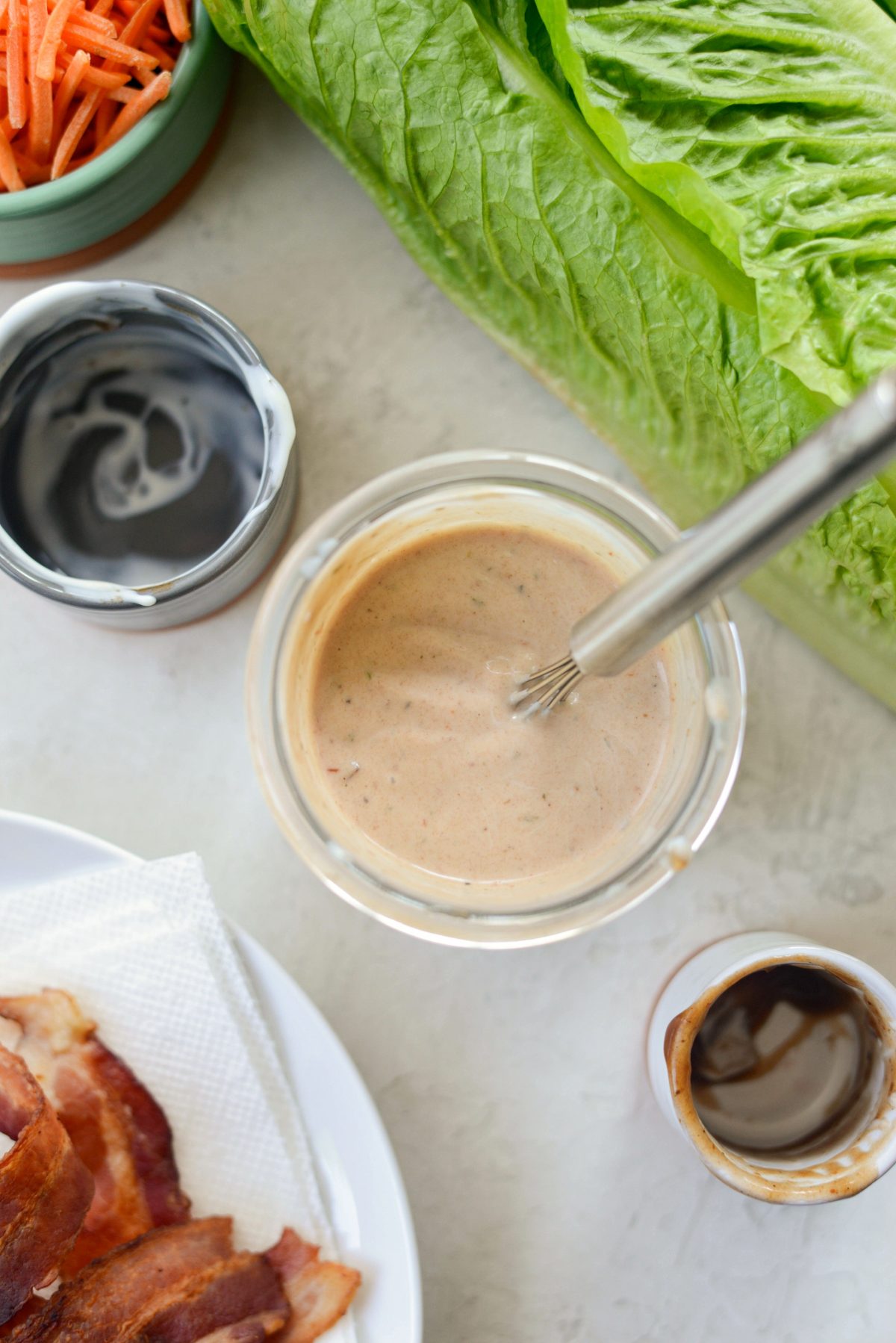 Whisk to combine and pop into your fridge until you're ready to serve.
Next, in a large mixing bowl, combine the finely chopped romaine, kale and Napa cabbage.
Then add in the carrots, red and green onion, chopped crispy cooked bacon, toasted sliced almonds, raisins and cheddar cheese.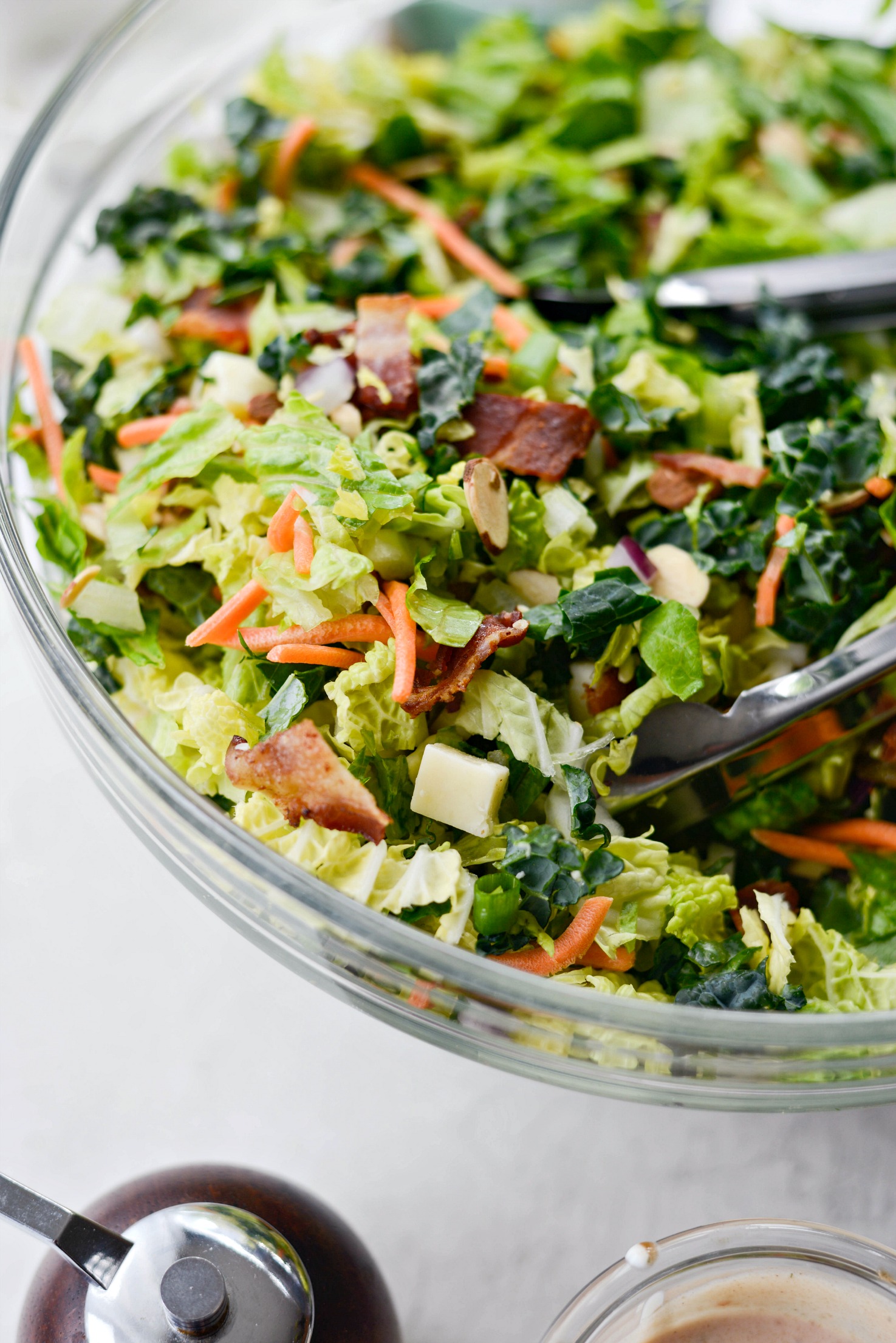 Toss to combine.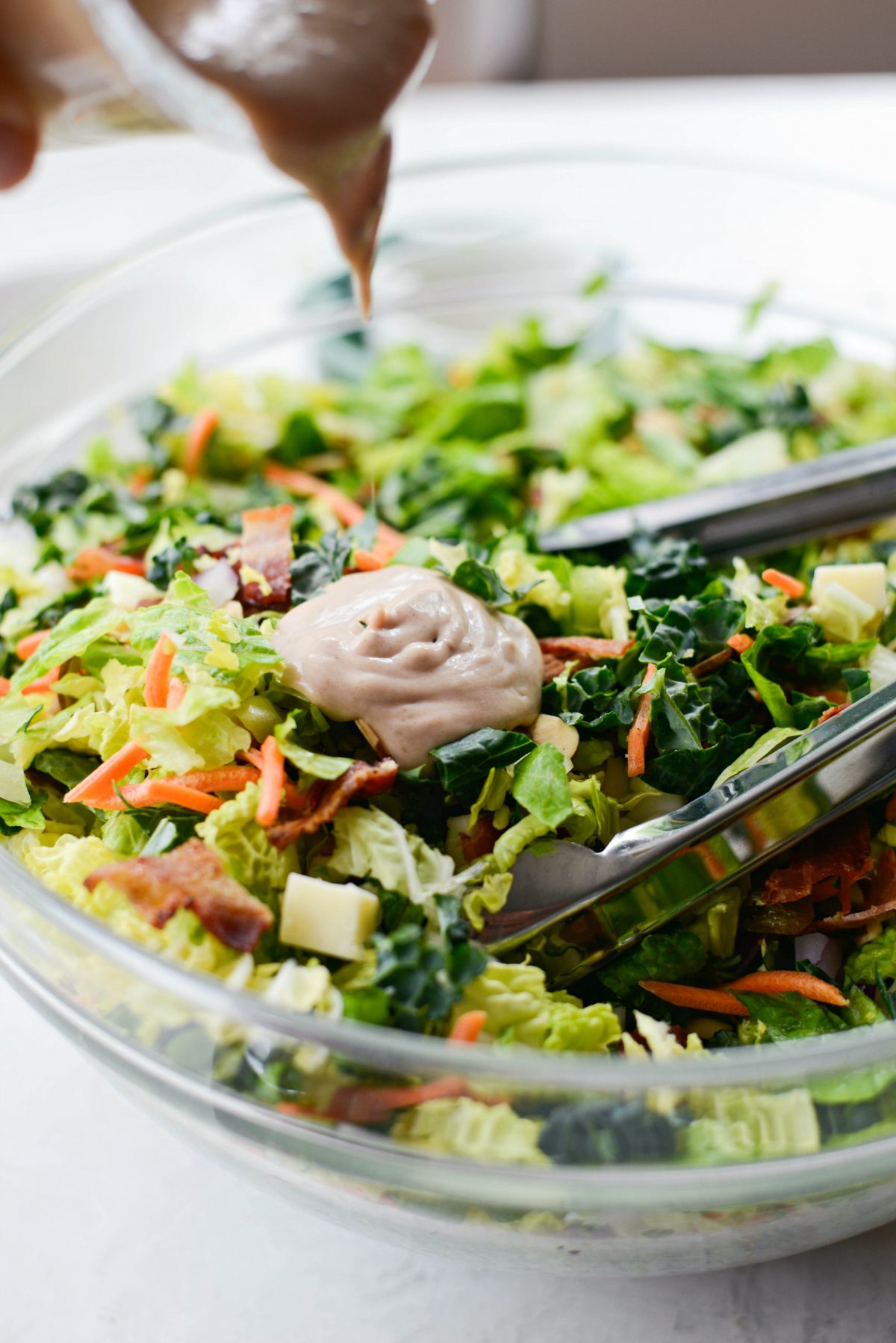 Drizzle with desired amount of dressing.
And then toss one last time.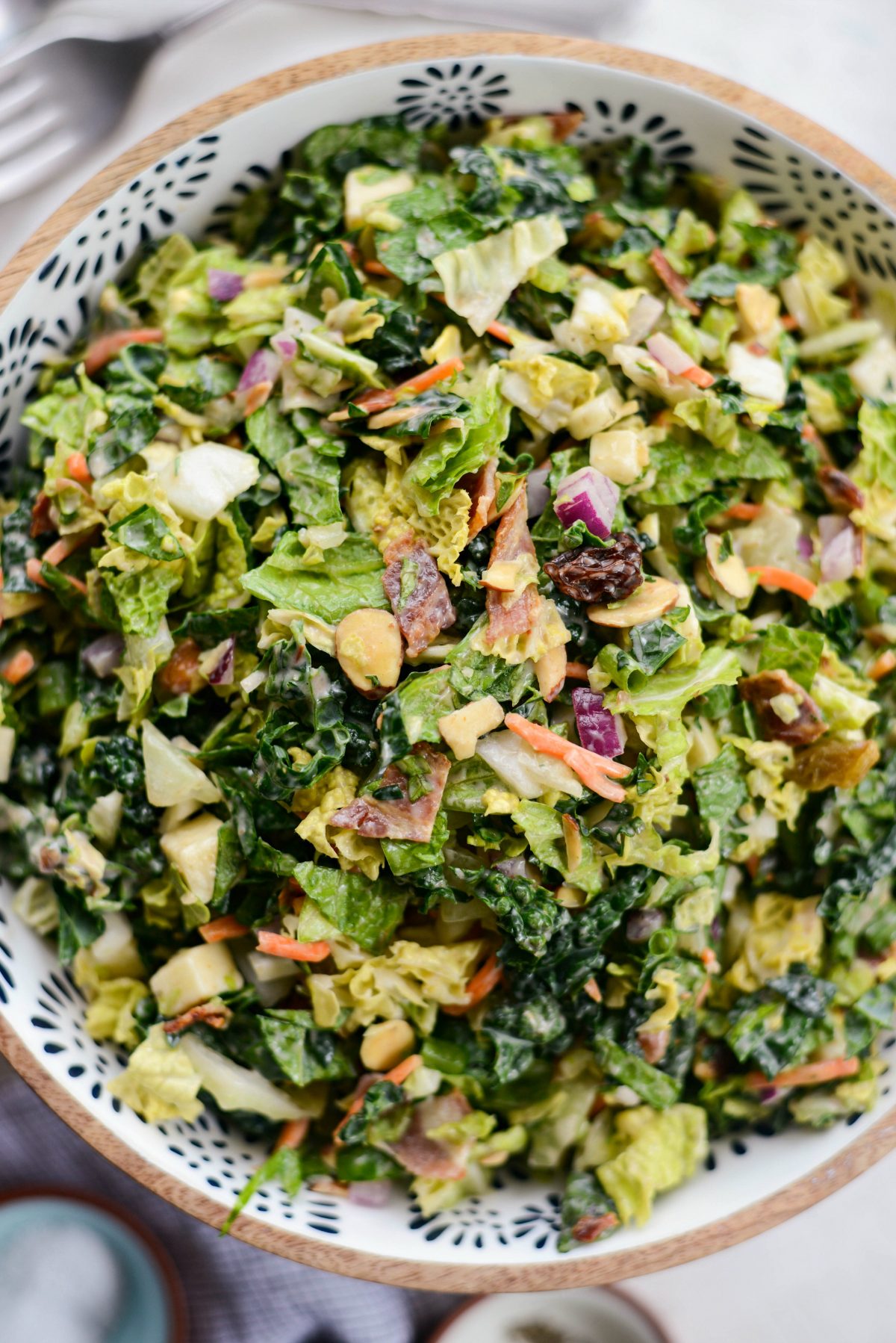 I love this salad!!! Seriously. This bbq ranch chopped salad has so much going on! Lots of texture, crunchy toppings and delicious flavor!
Because it makes 10 cups (!!!) this salad is perfect for picnics or parties!
For More Salad Recipes Click Here!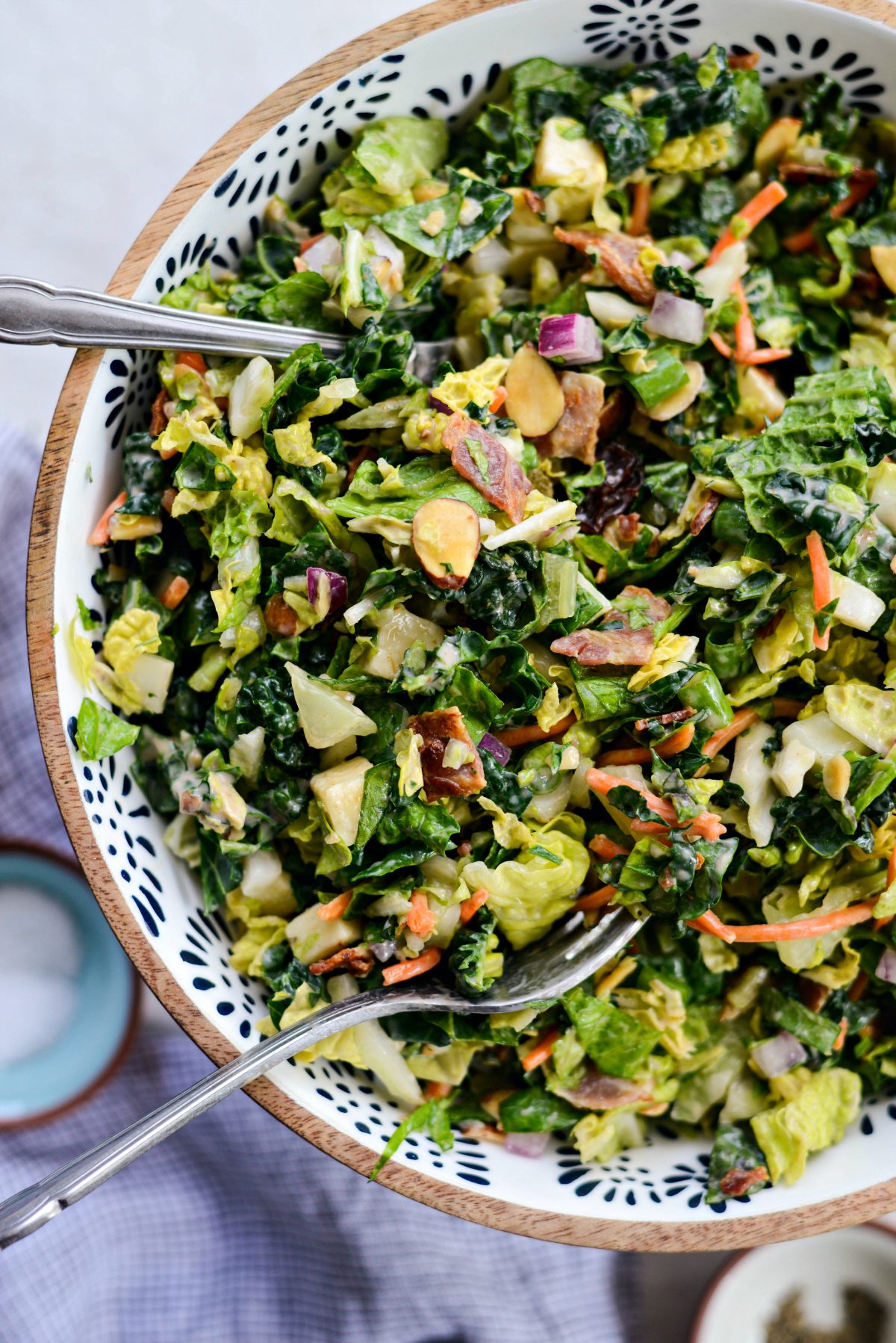 Enjoy! And if you give this BBQ Ranch Chop Salad a try, let me know! Snap a photo and tag me on twitter or instagram!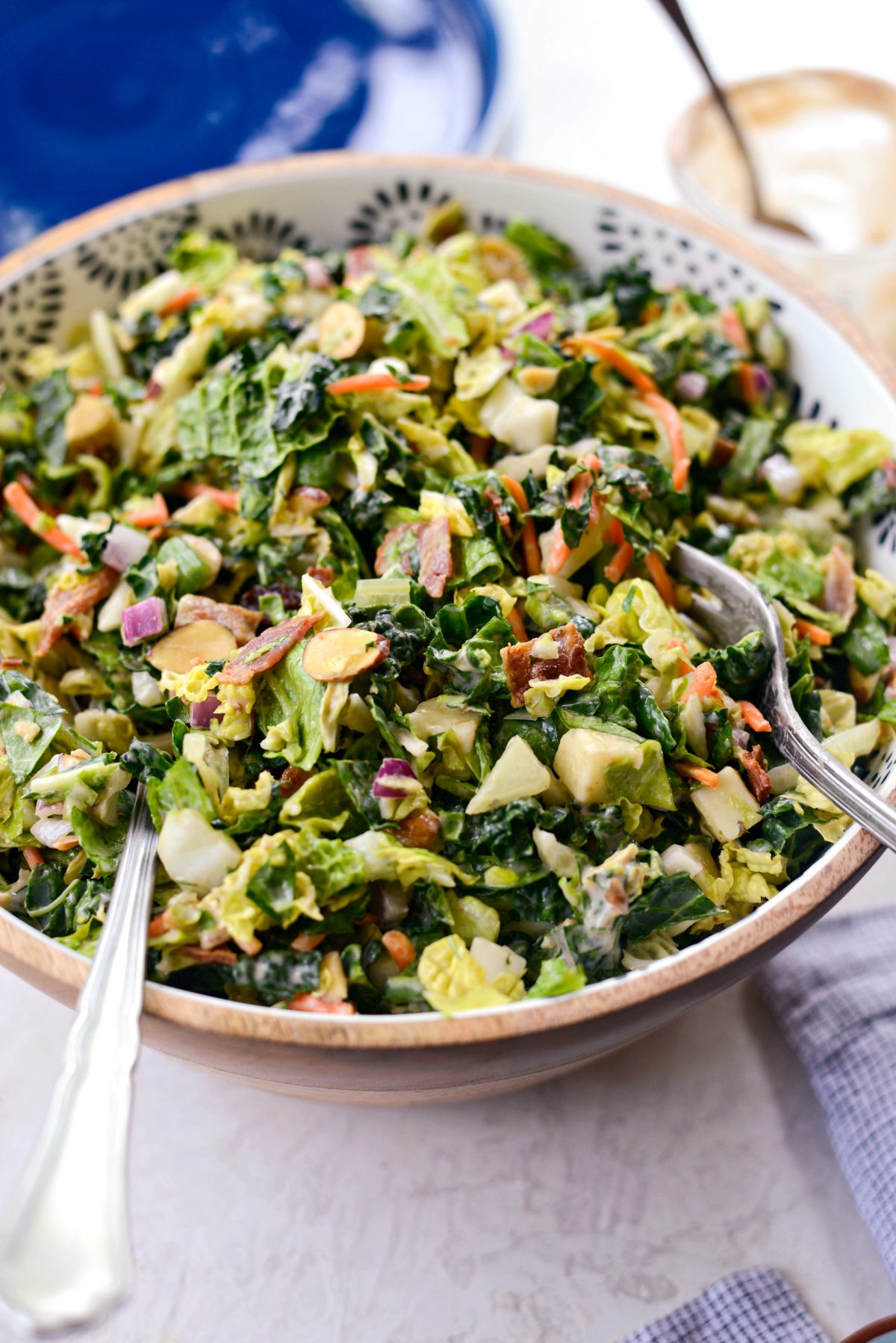 This post may contain affiliate links.
Buy the Cookbook: Simply Scratch : 120 Wholesome Homemade Recipes Made Easy Now available on Amazon »
THANK YOU in advance for your support!