"With great risk comes a great reward." – Thomas Jefferson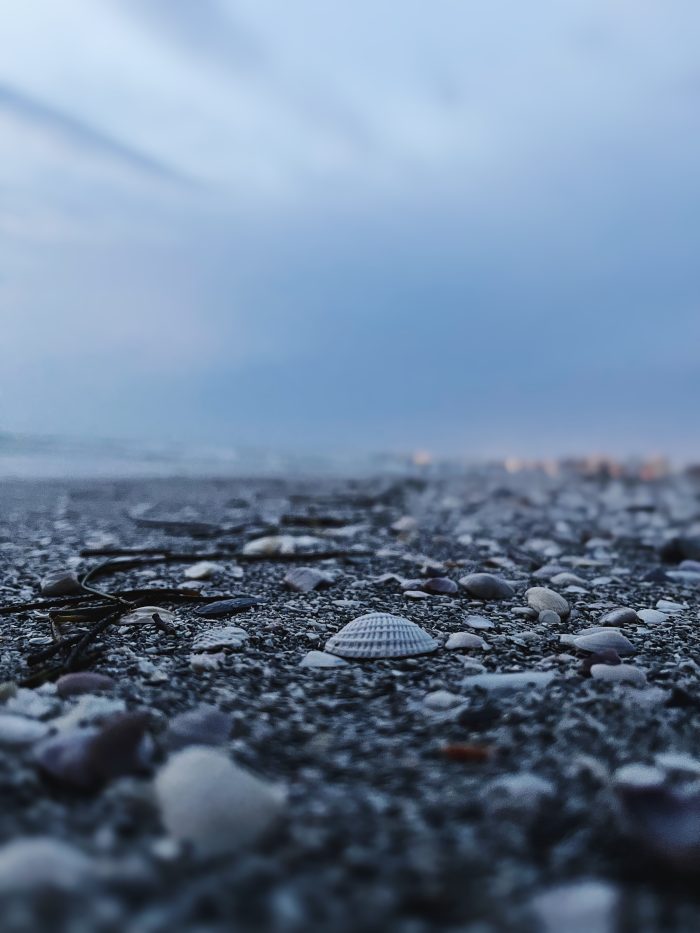 A new year, another year in review!
It's hard to believe I will be entering my 13th year creating and sharing recipes here on Simply Scratch. And like the 12 years prior, I always start the new year off by recapping the last 365 days both professionally and personally. These long and overly photographed posts are a way for me to relive all the big and small moments, journal it and keep it in one place. When I first started blogging our girls were 6 and 9 years old and now they're 18 and 21. So it's fun to look back and reread old posts. But seriously, where has this time gone?
This year has been one of the best ones yet. We traveled, tackled jobs and projects in and around the house. Our girls did great things, took chances and gained new experiences and are incredible young adults that make us proud every day.
But first, FOOD!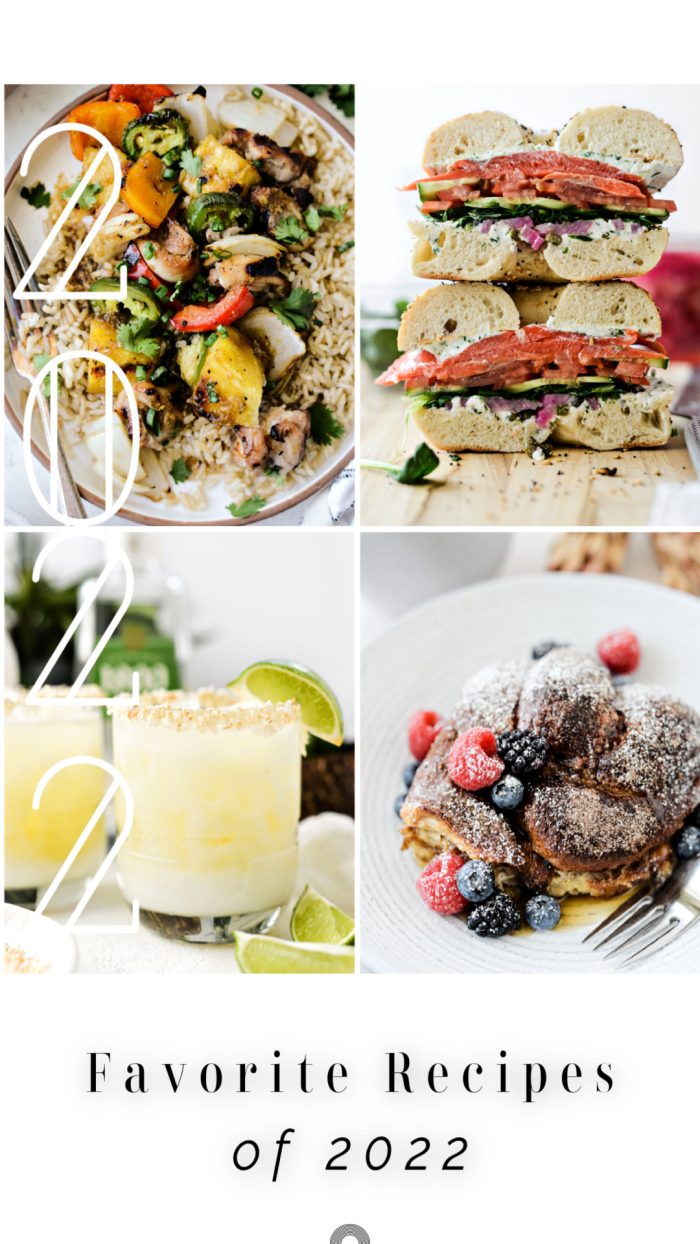 There's not a day that goes by that I'm not grateful for this career. Besides working in comfy clothes, I also get to manage my own schedule, cook and bake recipes I love and share them with you. A side hustle turn business was not what I was expecting when I started Simply Scratch in February of 2010, but it has afforded us so many opportunities that we wouldn't otherwise have, had I not started it all those years back.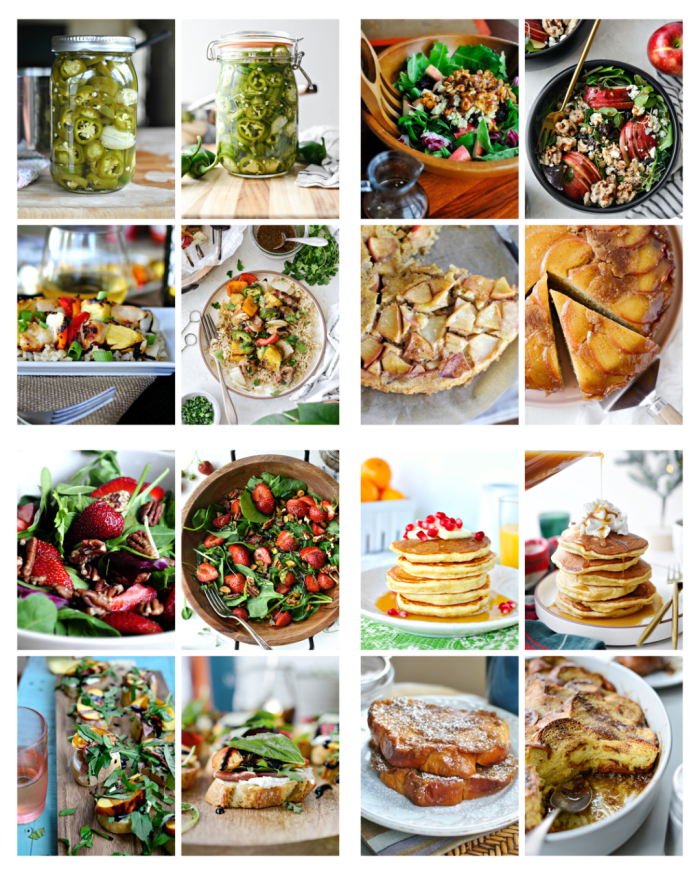 2022 was a year where not only did I share delicious new recipes, but I updated a lot of the more older recipes as well. These older recipes either needed new photography, simplified and more organized instructions or all three. In doing this, I discovered breathing new life into old recipes is so much fun! Some of the before and after shots are incredible to see side-by-side. It's also neat to see how far my food photography has come over the last 13 years.
Typically I share numbers of how many new recipes I've shared and how many I updated but because I updated so many older recipes, it was hard to keep track what's new and what was a republished older posts. And I really didn't want to stress about those numbers. But what I will do, is share the top 10 of '22.
Salmon Fried Rice is delicious and a great way to use up leftover salmon and rice. Stir-fry cold cooked rice and sliced shiitake mushrooms with ginger, garlic and green onions before tossing with leftover salmon and soy sauce.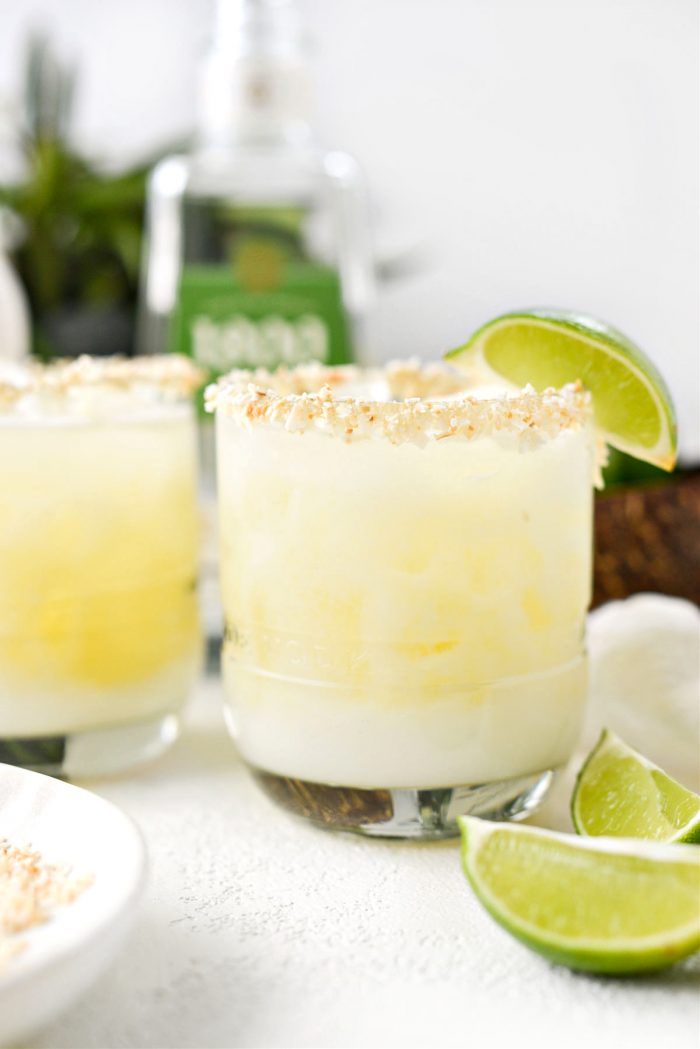 Two classic drinks collide in this Piña Colada Margarita. Coconut tequila is blended with cream of coconut and topped with a splash of pineapple juice.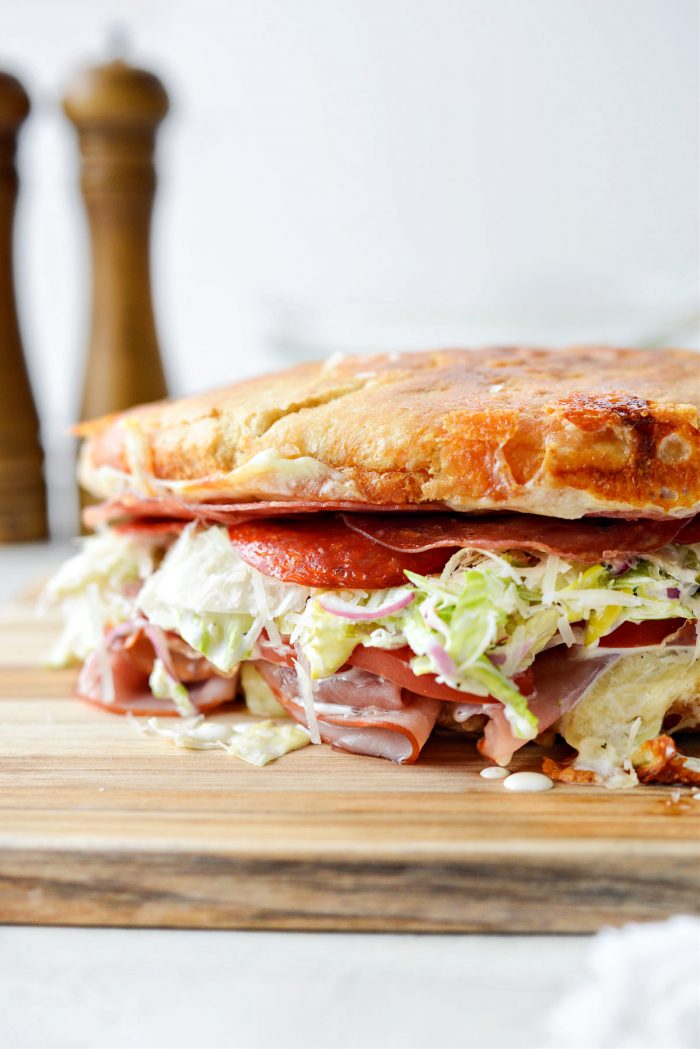 This Italian Grinder is a toasted sandwich consisting of homemade focaccia filled with melted cheeses and loads of italian meats. What sets this grinder apart is the cool and crisp grinder salad that is served inside the sandwich.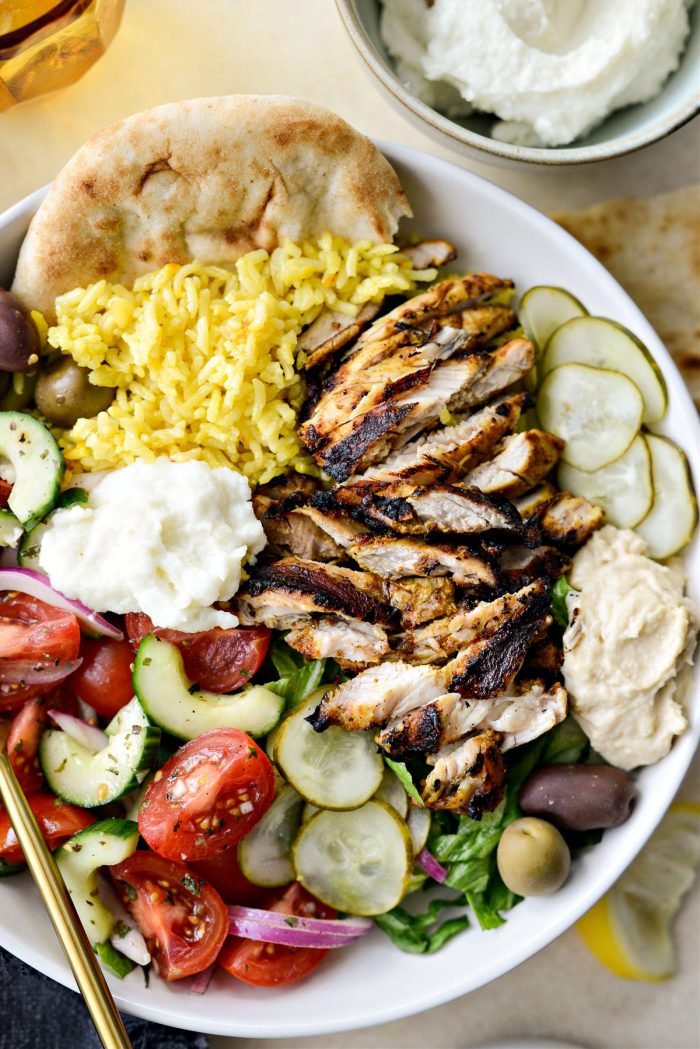 Grilled Chicken Shawarma Bowls are loaded with flavor! Slices of marinated and grilled chicken shawarma is served on top of saffron rice with a tomato cucumber salad, chopped romaine, pickles, hummus and Lebanese garlic sauce.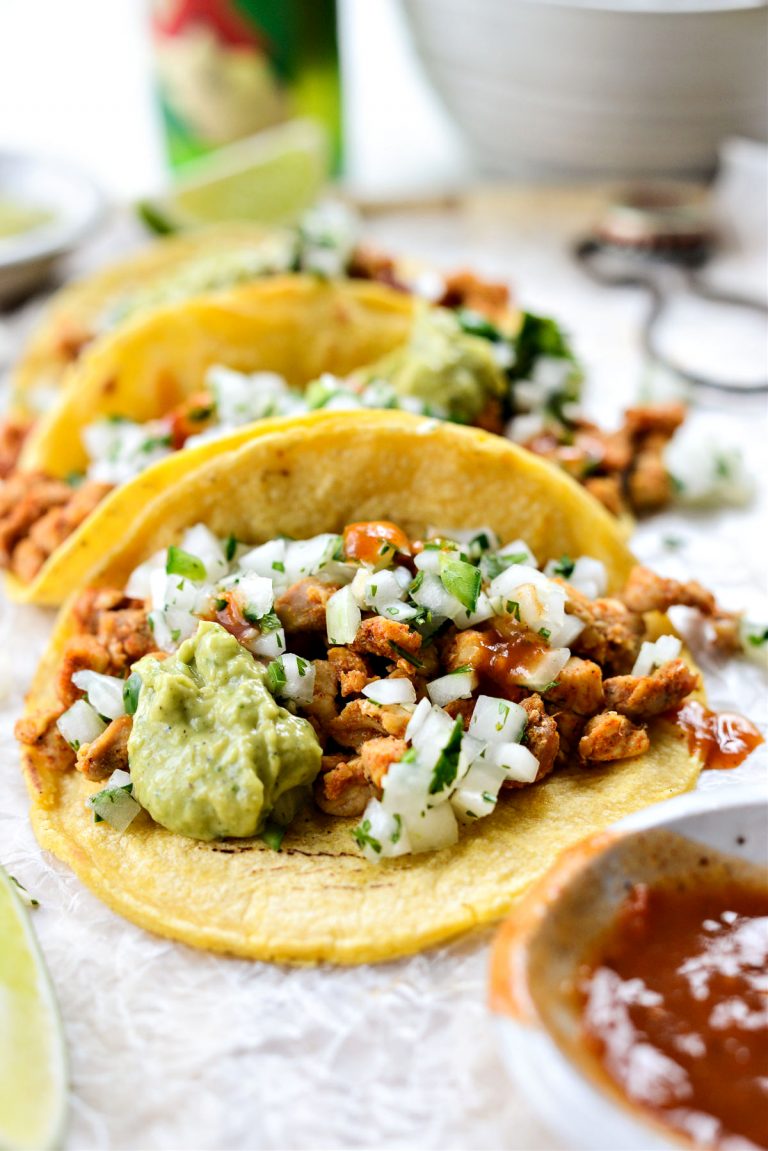 In these Chicken Street Tacos, cooked finely minced chicken seasoned with a homemade street taco seasoning is tucked into toasty corn tortillas and topped with a simple onion salsa.
This Homemade Strawberry Shortcake consists of a super simple and tender homemade shortcake biscuit that is halved and layered with a luscious, ruby-red, fresh strawberry topping and dollops of homemade whipped cream.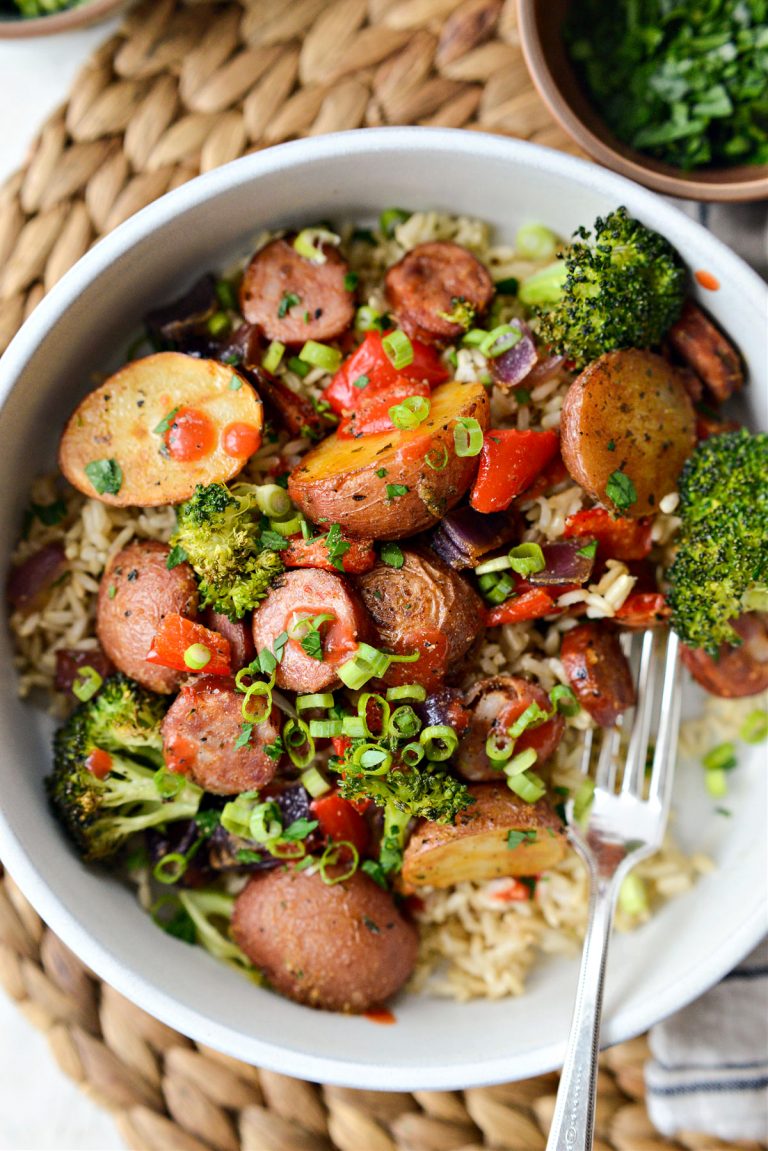 This flavorful Sheet Pan Andouille Sausage and Vegetables recipe comes together quickly with little mess! Smoky andouille sausage and broccoli florets cook with seasoned potatoes, red bell pepper and onions on one sheet pan. Serve as is orwith rice of choice, a few dashes of hot sauce and a sprinkle green onions.
General Tso's Chicken is a sweet, spicy and tangy Chinese dish. Crispy tender pieces of chicken in a addictive sauce is served over rice and topped with sliced green onions. Serve with roasted broccoli or chow mein. Not only is this recipe lighter than the traditional recipe but super easy too!
This Cranberry Orange Banana Bread recipe yields an incredibly moist and flavorful banana bread scented with orange, warm earthy spices and studded with tart cranberries. Slice and serve with softened salted butter.
Smoked Salmon Bagel Sandwich is a new lunch staple in our home. Thinly sliced smoked salmon, tomato, cucumber, micro-greens, pickled red onion and capers sandwich in a toasted everything bagel that's spread with a homemade garlic dill cream cheese.
Pat and I had a laundry list of projects, both big and small, to get done this year. Lucky for us, warm weather came early here in Michigan. In May when we were able to get out side and start tackling this long to-do list. I'm going to do my best recapping them all!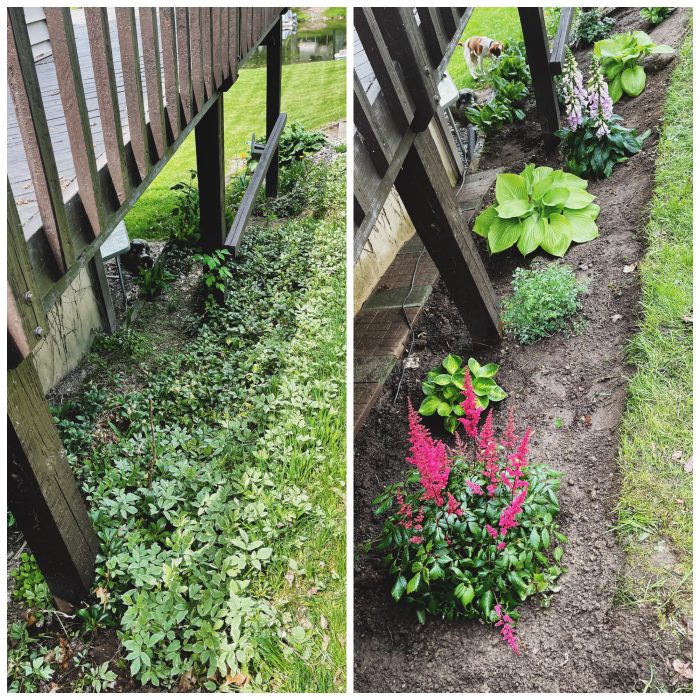 In Early May I started ripping out a spot underneath our back deck. It was overgrown with 3 or 4 different types of ground cover and one of the more difficult gardening projects as it's on somewhat of a steep and awkward incline. Above are some before and afters!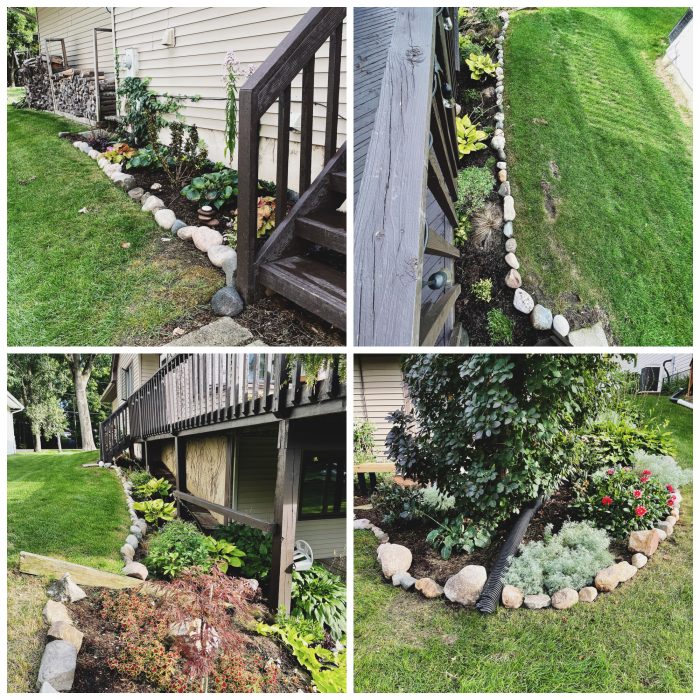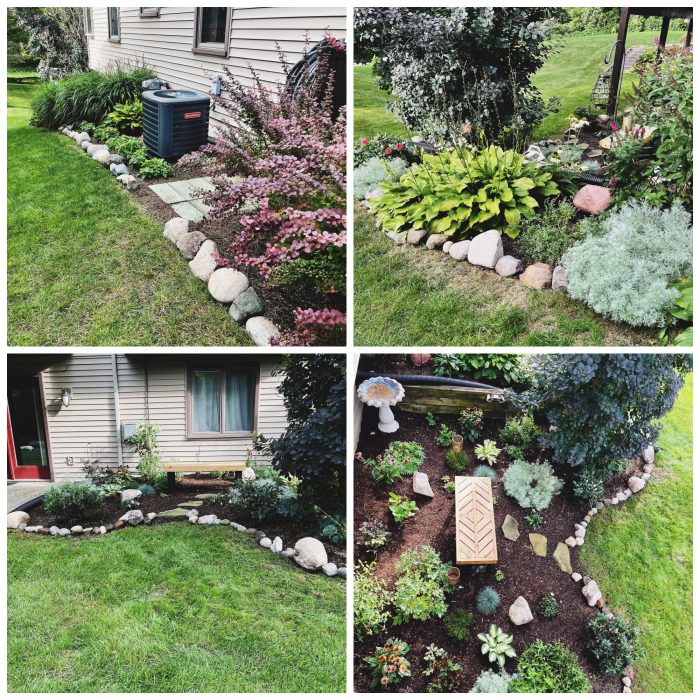 This is a project 3 years in the making. I spent so many weekends weeding, planting, then replanting and simply just walking around looking at each garden. My friend and neighbor Jen is so awesome and kind, giving me many plants from her garden which filled in spots nicely! Pat's Aunt Penny, also gave me a plant that has been the family for generations.
Then later in the summer our good friends (Hi Josh and Melissa!) were redoing their back patio and needed to get rid of some landscaping rocks. Two trucks full later and hours of meticulously placing, I edged all of the gardens surrounding our home. SO in I love with them! Above are some pics of the final gardens.
While I was in the garden or at the nursery, Pat was in the garage building us a new cedar dock. The previous dock has seen better days, as you can see it was falling apart and basically unsafe to stand on. In fact, as the new dock was installed, the old one went under. It was a stressful project because installing a dock isn't something he has done before. So you can imagine the relief once he was finished and could check this off the list. A huge thanks to our awesome neighbor Dan and two sons for coming over to lend a hand, helping Pat sink the posts and install it.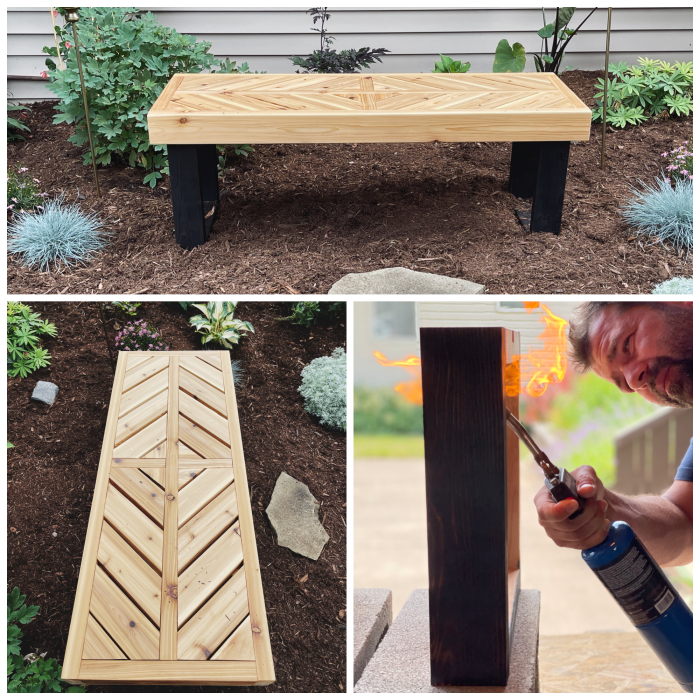 Once the dock was done, Pat got started building me this gorgeous bench. All of it is made out of cedar. He polyurethaned the top instead of staining, which made us wish we would've used a less tinted stain on the dock (lesson learned) and then torched the legs using a blowtorch. The charring is what gives the base the black color and is also a natural way to seal wood. Needless to say, this bench is the perfect addition, to what my sister Julie has coined, the "zen garden".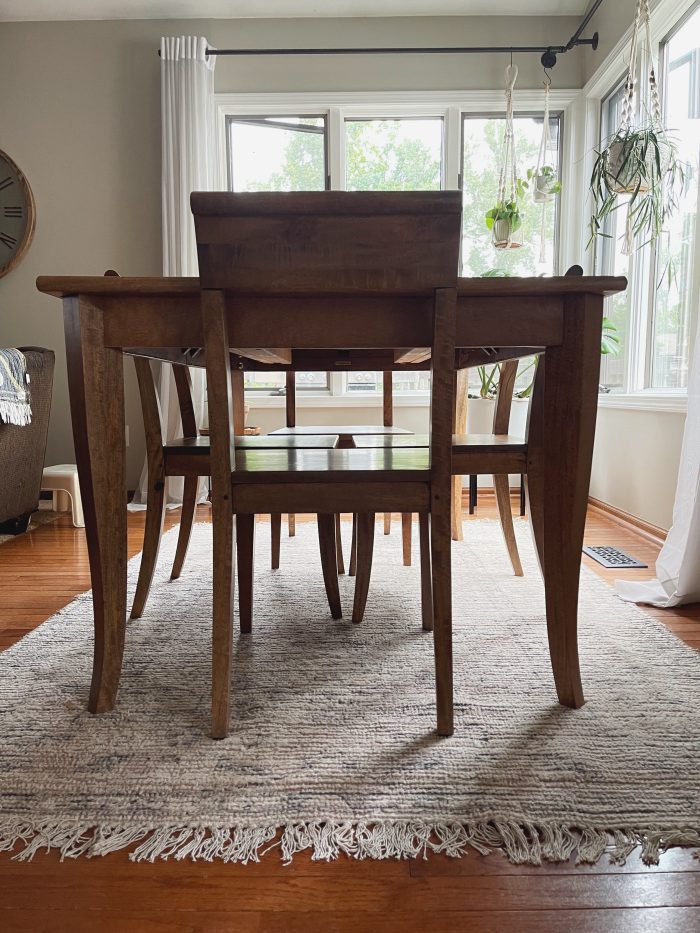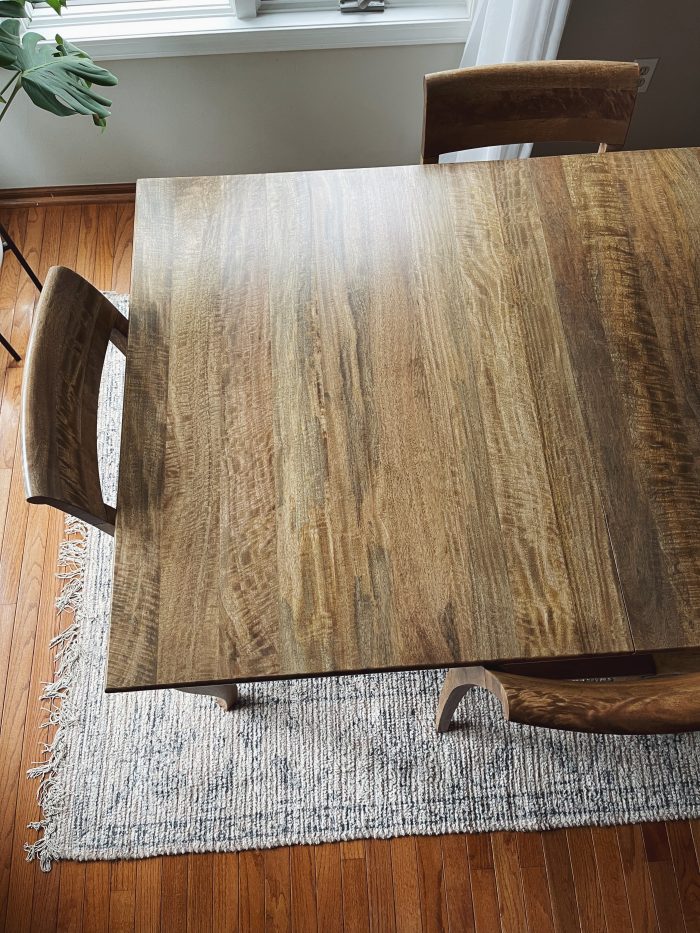 Then towards the end of summer, Pat refinished our dining room table and chairs. This is a project we started on a couple years ago (first just sanding and staining the leaf). It's a Crate & Barrel table and chairs made out of mango wood and it was stained a dark mahogany color. Since I wanted something lighter and more natural, I did some research on different stains that would work and he did all the tedious work. To be honest, at first I wanted to buy a whole new set but after seeing how gorgeous the grain and coloring of the wood was, I changed my mind. SO glad I did!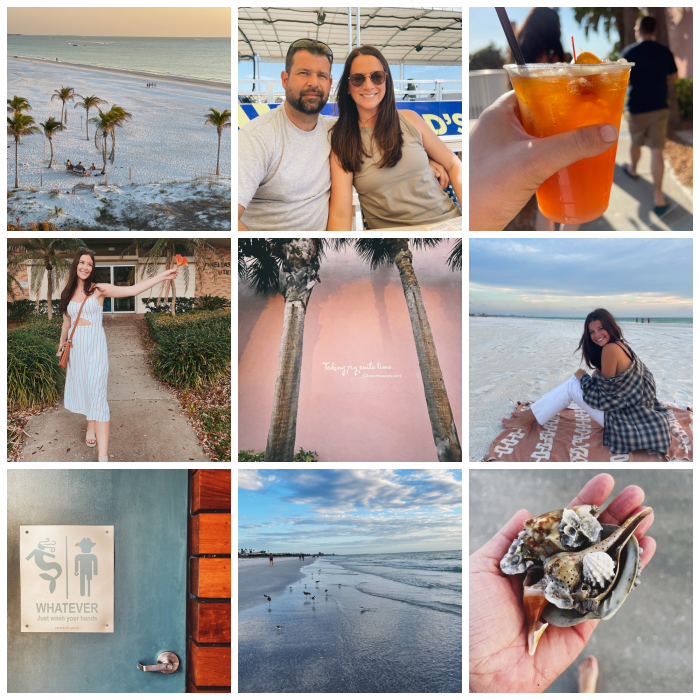 In March, Pat, the girls and I flew down to St. Pete's Beach for a 7-day much needed vacation. We stayed at the Beach House Suites by Don Cesar and had a top floor room overlooking the Gulf of Mexico. Every morning was spent on the balcony, Pat enjoying the sound of the waves and me enjoying the same but with a cup of coffee waiting for the girls to wake up. We spent a day at John's Pass but most days we swam, soaked up the sun and warm temps, ate amazing food, drank our share of Pina coladas and Strawberry daiquiris and at night we'd watch the sunset and walk the beach and collect shells.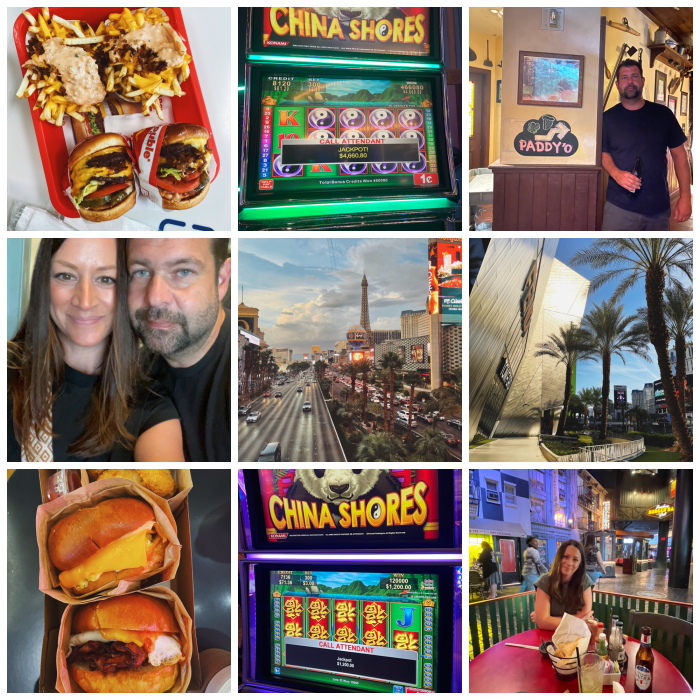 In early August, Pat and I flew to Las Vegas for 4 days. We stayed at the Aria (highly recommend) and loved the hotel as a whole and especially enjoyed our room with a view of the strip. Once we arrived and dropped off our luggage, we immediately stopped for In and Out (obviously). Then we did some gambling, walked the strip and stopping into other casinos, shops or somewhere to grab a drink. On the evening of our first day, Pat hit first major hand-pay of the trip. The next morning he hit another jackpot! He was on fire! Then on our last full day, I had hit a jackpot and had my first hand-pay. We had so much fun, making this the best trip to Vegas ever.
Haileigh finished her junior year of college at CMU on the presidents list in the fall and Dean's List in the Spring. Then she was home for the summer and worked part time while she took a few online summer classes so she could graduate early. Over the summer she went to Tiger's games, concerts and a quick weekend trip to the west side of the state with her boyfriend Tanner.
In August Haileigh turned 21 and spent it with friends going out to dinner and ordering her first cocktail.
In the fall she started her senior year made sure to soak in this final year of college by tailgating, hanging with friends and living the college student life. Haileigh also began pre-student teaching and starts student teaching this week.
To say we are extremely proud of her is an understatement. This coming year is going to be full of exciting things as she will graduate with her degree and start the next chapter of her life.
It was a big year for Malloree as well! She graduated from high school in the spring and traveled to Florida in February to compete in DTU Nationals dance competition. With this chapter behind her, she started a job as a baker at a small grocery store nearby.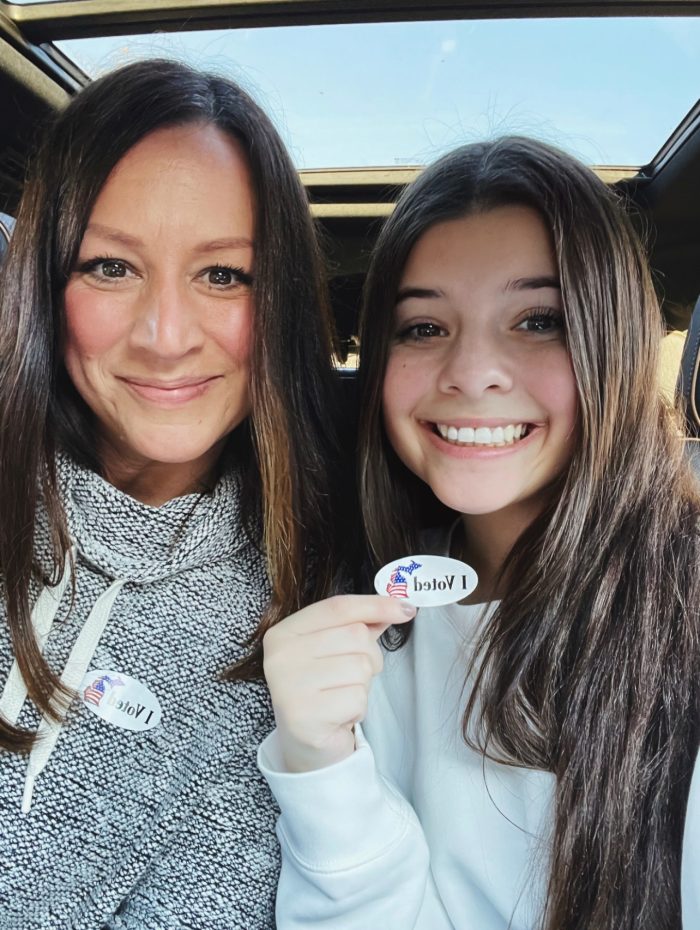 She spent the summer working a lot but did find time to go see her favorite band in concert, attend U of M football games and even voted for her first time.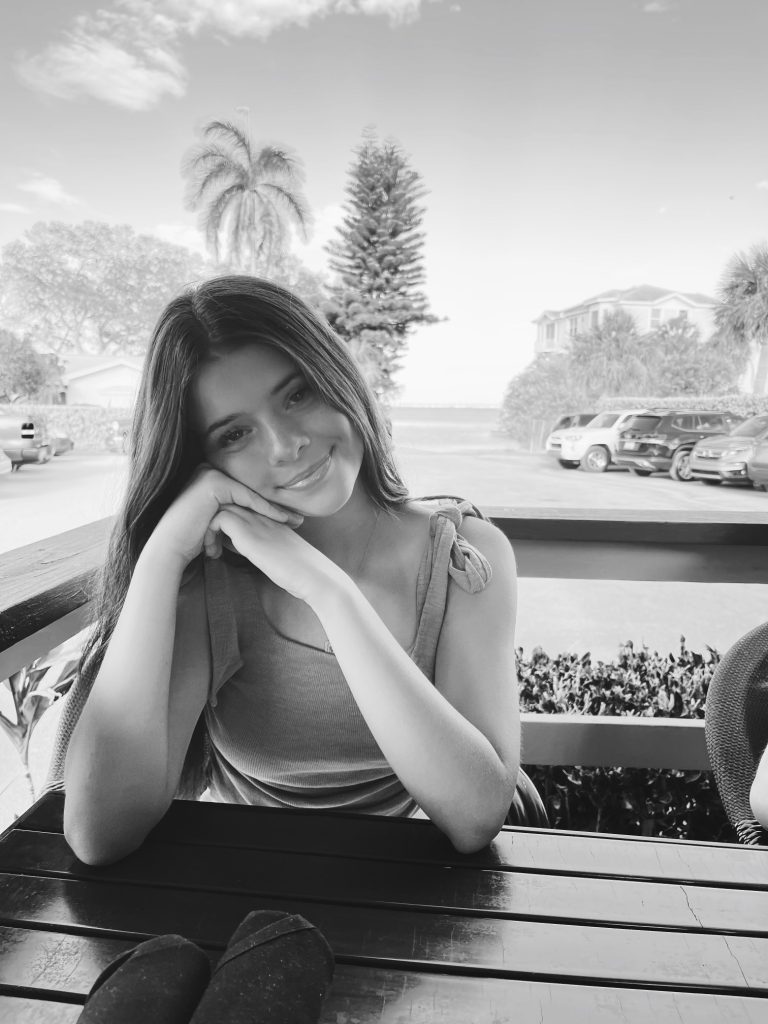 In the fall Mal turned 18 and also started her first year at a local college pursuing a career in dental hygiene. We are so excited to see where life takes her next! Only great things are in store!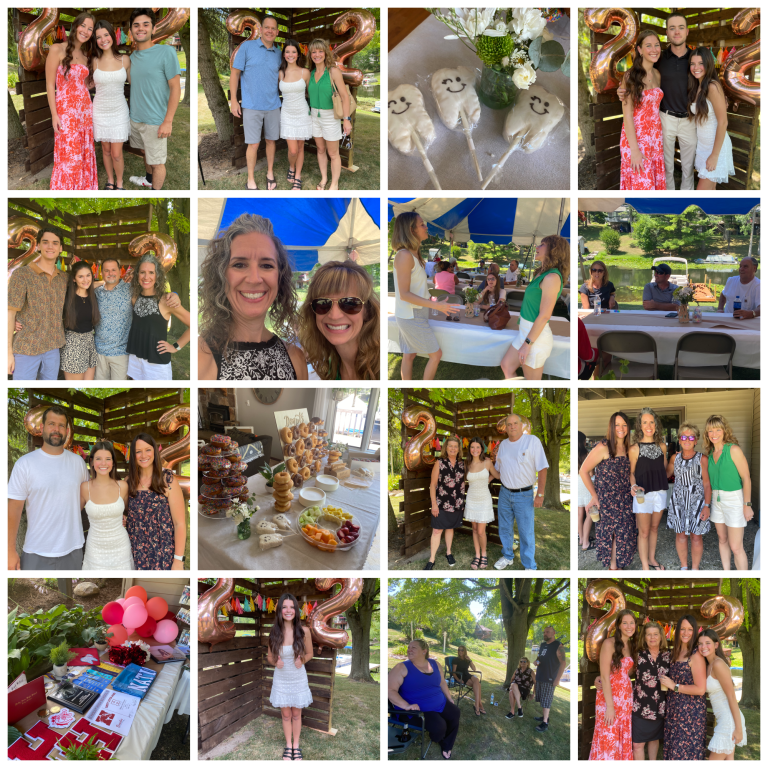 The end of July, on the hottest day of summer (or so it felt), we had Malloree's grad party. It was catered and serviced by a local bbq joint, there was a doughnut board, cute little tooth-shaped Krispie treats and lots of icy cold beverages. We are so blessed to have such wonderful friends and family that come out in the heat to celebrate our girl!
Finn also had another great year! He learned to jump off our boat and swim! A few summers ago, he had a scary experience falling off our boat while we were fishing and has been hesitant to jump in ever since. But Pat worked with him, throwing his favorite ball into the water, and slowly but surely he started to jump in! It's seriously the cutest thing!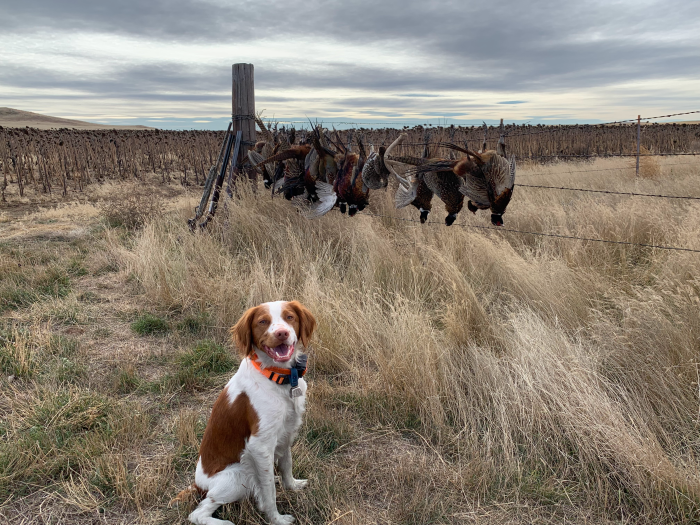 Then in the fall he went on his annual trip with Pat to South Dakota to pheasant hunt. He loves hunting (really doing anything) with Pat. He also loves pup cups from Culver's, going for car rides and playing fetch. Finn continues to brings us some much laughter and joy! He really is the sweetest boy!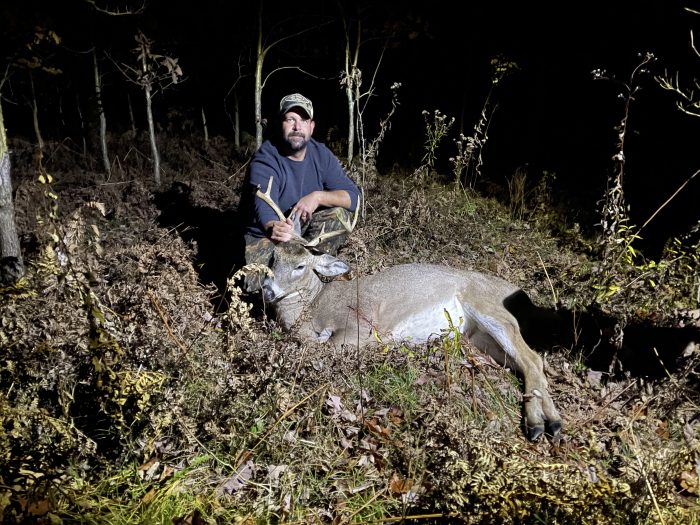 Besides building allthethings, traveling and hitting jackpots at the casino, Pat golfed a bunch over the summer and hunted all fall. In late October, Pat shot an 8-point buck on his family's property up north. It had been 9 years since his last deer, passing on ones in hopes they will get bigger in the years to come. Needless to say, my freezer is stocked and I will be sharing venison recipes in the near future!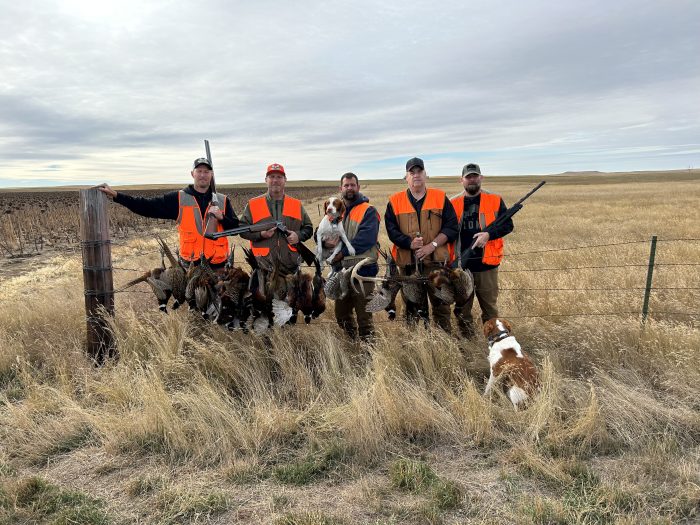 He also went to South Dakota again with his dad, his brother Paul, and two longtime friends Craig and Mike. They had a successful pheasant hunt. Shooting their limit of pheasants and some sharp tail grouse and a few Hungarian partridge too.
And when I wasn't cooking or gardening, I took time to read books, thrifted and lunched with a close friends, refurnished our front entry and started back up with yoga. Pat and I celebrated 21 years of marriage and went on our annual trip to a few casinos here in Michigan which never disappoints.
Honestly, I'm most proud of all we got done this year. It was a sprint to get things ready for Mal's grad party and we just about got everything done. Once that was over we took it easy the rest of the year.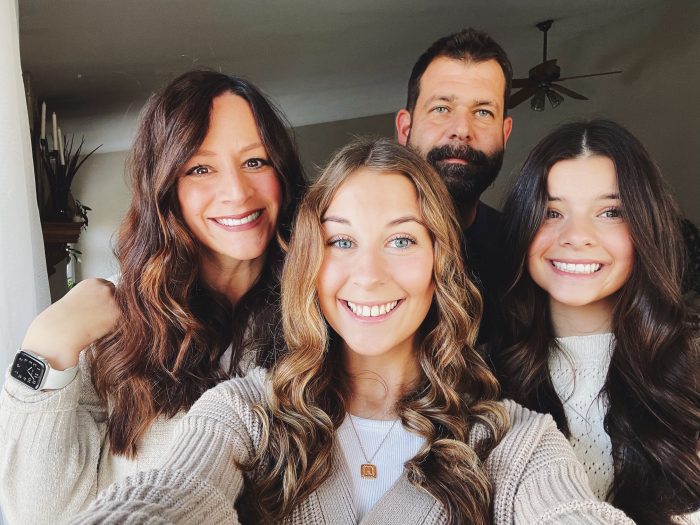 What a year it was! So thankful for my family, the time we spent together and the opportunity to make memories with them. Although a whirlwind of a year, I wouldn't have wanted it any other way. A huge thank you to all of you that stop by this blog, make recipes and share them with others. Your support means so much. Here's to another delicious year!
From my family, to you and yours – we wish for you all to have an healthy 2023 and hope that it brings you peace, love, joy and laughter.
WANT TO READ MY PAST YEAR IN REVIEW POSTS? HERE ARE THE LAST 12 YEARS.
This post may contain affiliate links.
Buy the Cookbook: Simply Scratch : 120 Wholesome Homemade Recipes Made Easy Now available on Amazon »
THANK YOU in advance for your support!