20 Fourth of July Backyard Barbecue Favorites! From salads and coleslaws to mains and desserts, there's something here for everyone!
Every year for the past 21-ish years I've spent the 4th at my in-laws.
We sit in their big backyard, play cornhole, washer toss and some beer frisbee game where you try to knock your opponents (empty) beer bottle off the top of a pole. It's fun I swear! We catch up with family, friends and eat our weight in burgers, grilled hot dogs, taco salad and Aunt Penny's Classic Potato Salad Recipe. When dusk comes, the kids will light sparklers, smoke bombs and those popper things and when it officially gets dark out, all of us sit on their back porch and watch their huge firework display.
It's a humungous party and so much fun!
This got me thinking about pulling together a few recipe links from the blog so folks can either put on a huge spread or get some ideas on what to bring to their 4th of July party. Here are a few of my summer favorites!
Italian Sub Sandwiches : I make these A LOT! We take them on the boat or when Haileigh has a tournament and we need to pack food to take with us. But making a big batch of 6-inch subs would be fun!
This is SOOOOO good! Plate this up with grilled corn, potato salad and thick pieces of cornbread. YUM!
Who doesn't love steak? These can easily be made the day before and grilled the day of.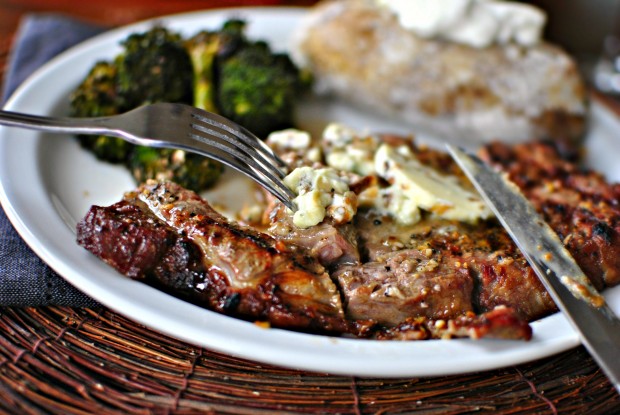 Grilled steak topped with a blue cheese shallot butter. Need I say more?
Free up some grill space and oven-braise these brats in beer, onions and garlic!
These are so yummy and a nice switch from traditional brats.

Bacon topped, bleu cheese-stuffed burgers are heaven!
A must make for the non beef fans!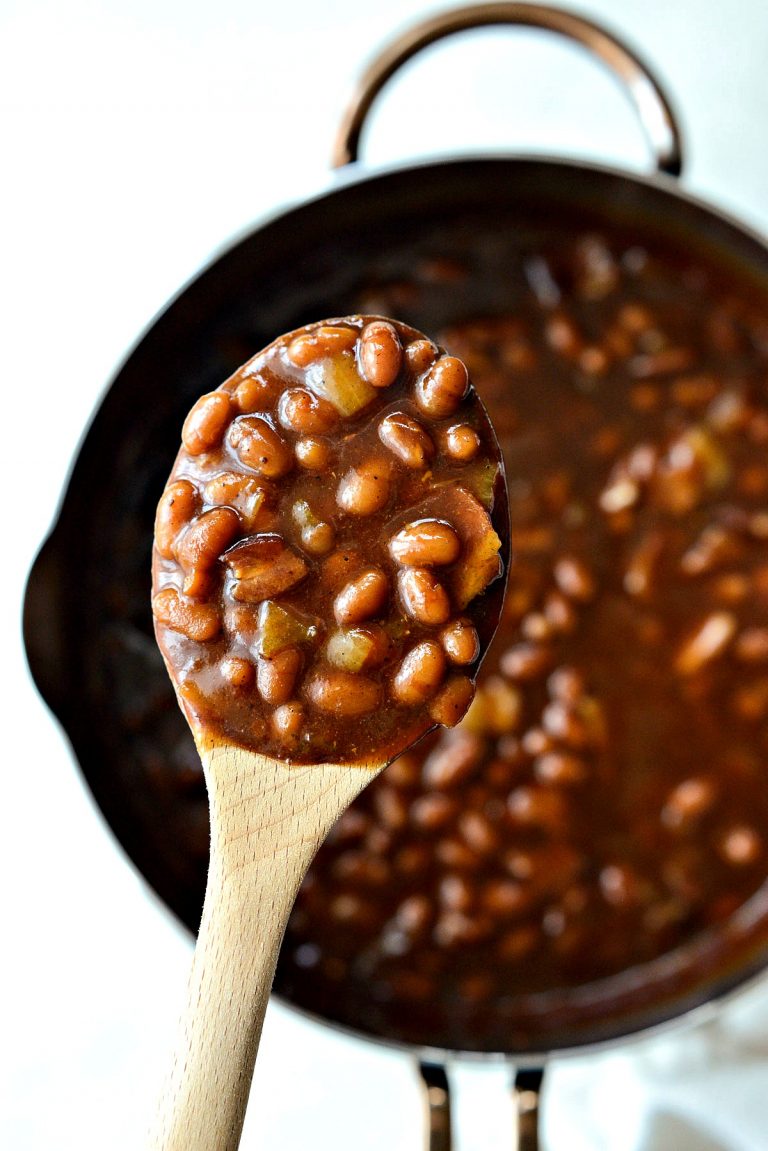 Easily the BEST baked bean recipe!
A barbecue isn't a barbecue with out a classic potato salad, amiright? This one is pure perfection.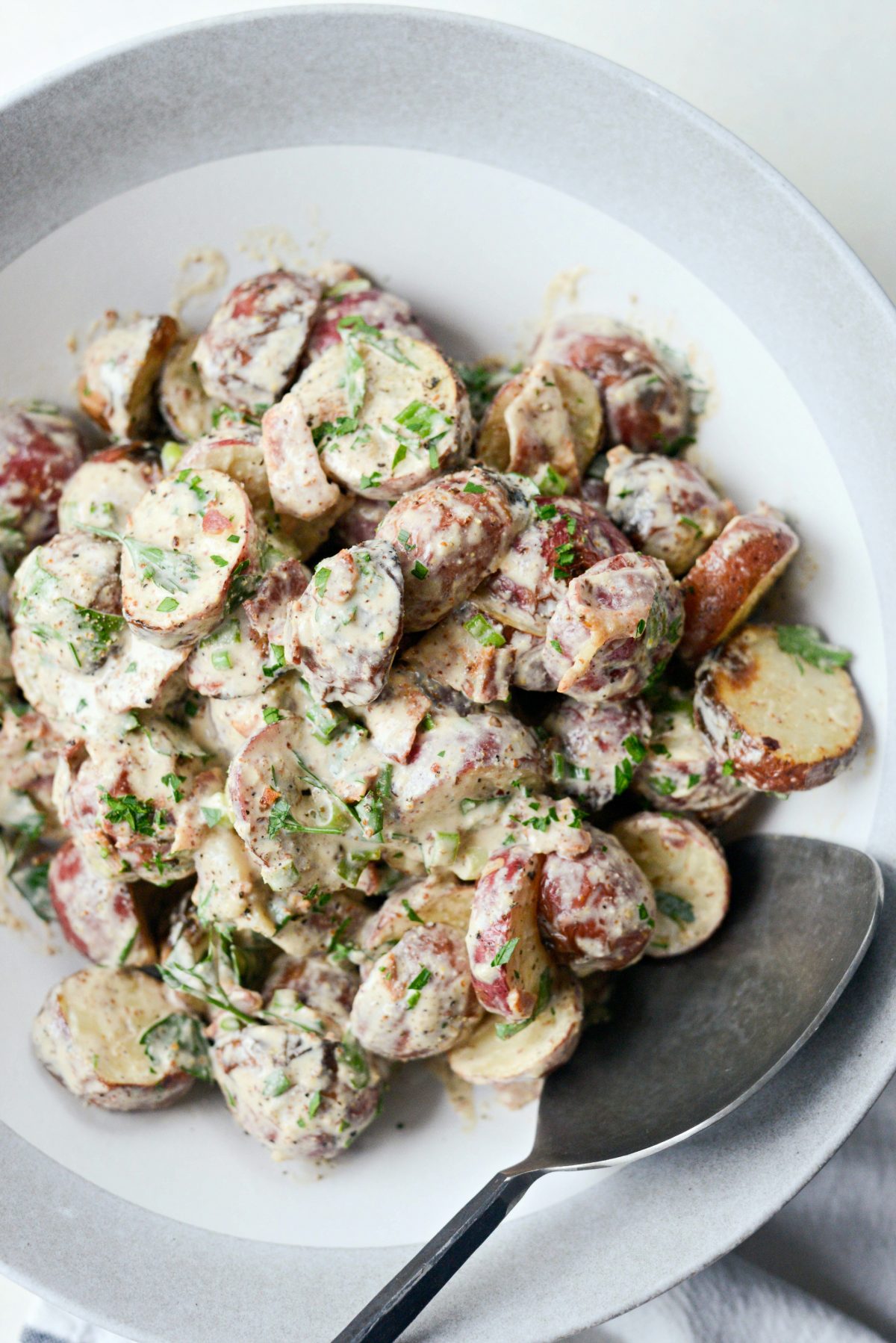 A delicious grilled potato salad that has a ton of flavor!
Delicious potato salad with a southwest spin!
Your 4th of July isn't complete with out this classic side!
Another crowd favorite!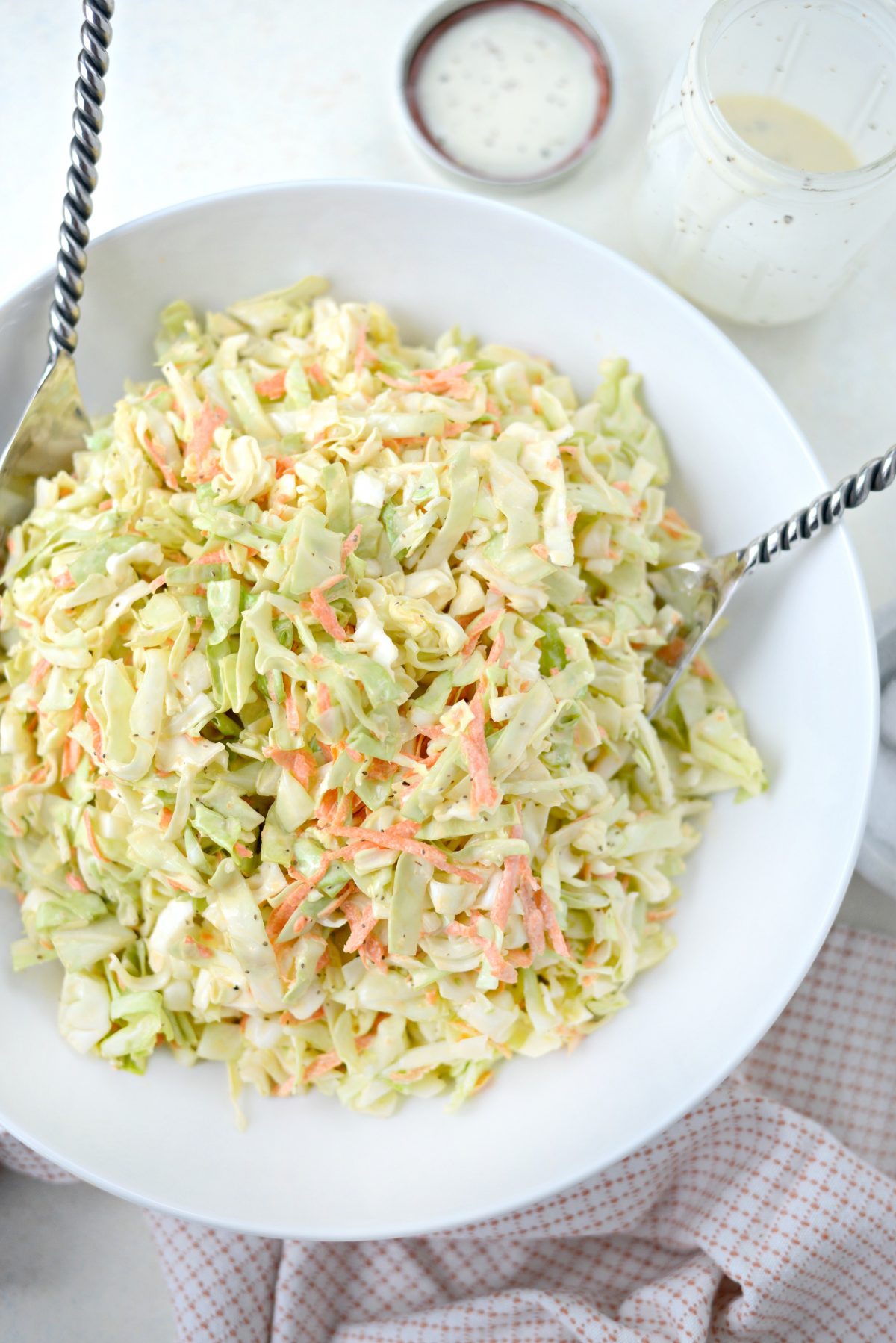 A simple and straightforward recipe complete with a homemade dressing.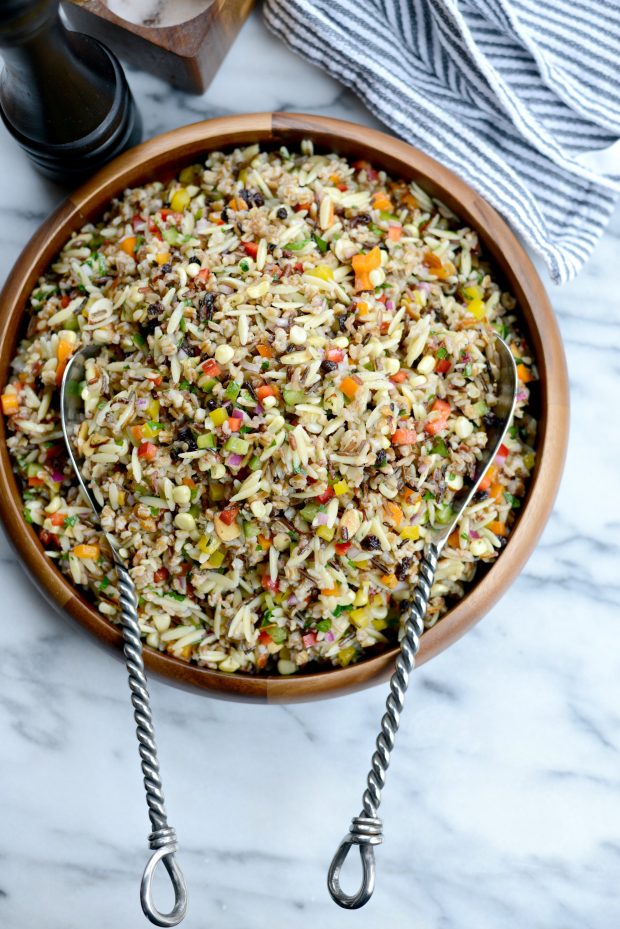 Delicious and makes a TON, so it's perfect for feeding a large crowd.
Light and delicious! Fresh tomatoes, basil and mozzarella tossed with couscous and olive oil! Doesn't get any easier!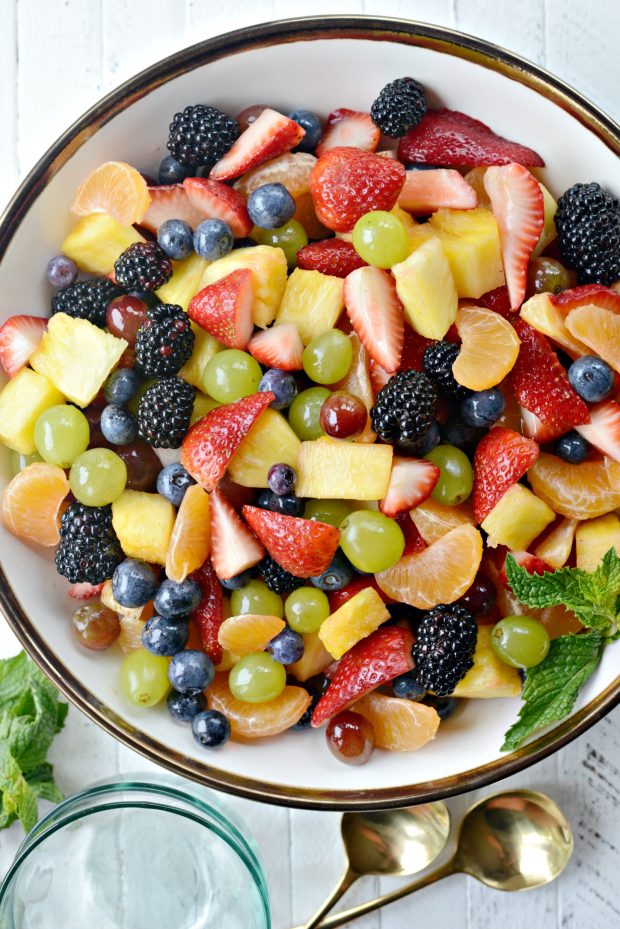 All the best fruits in one salad!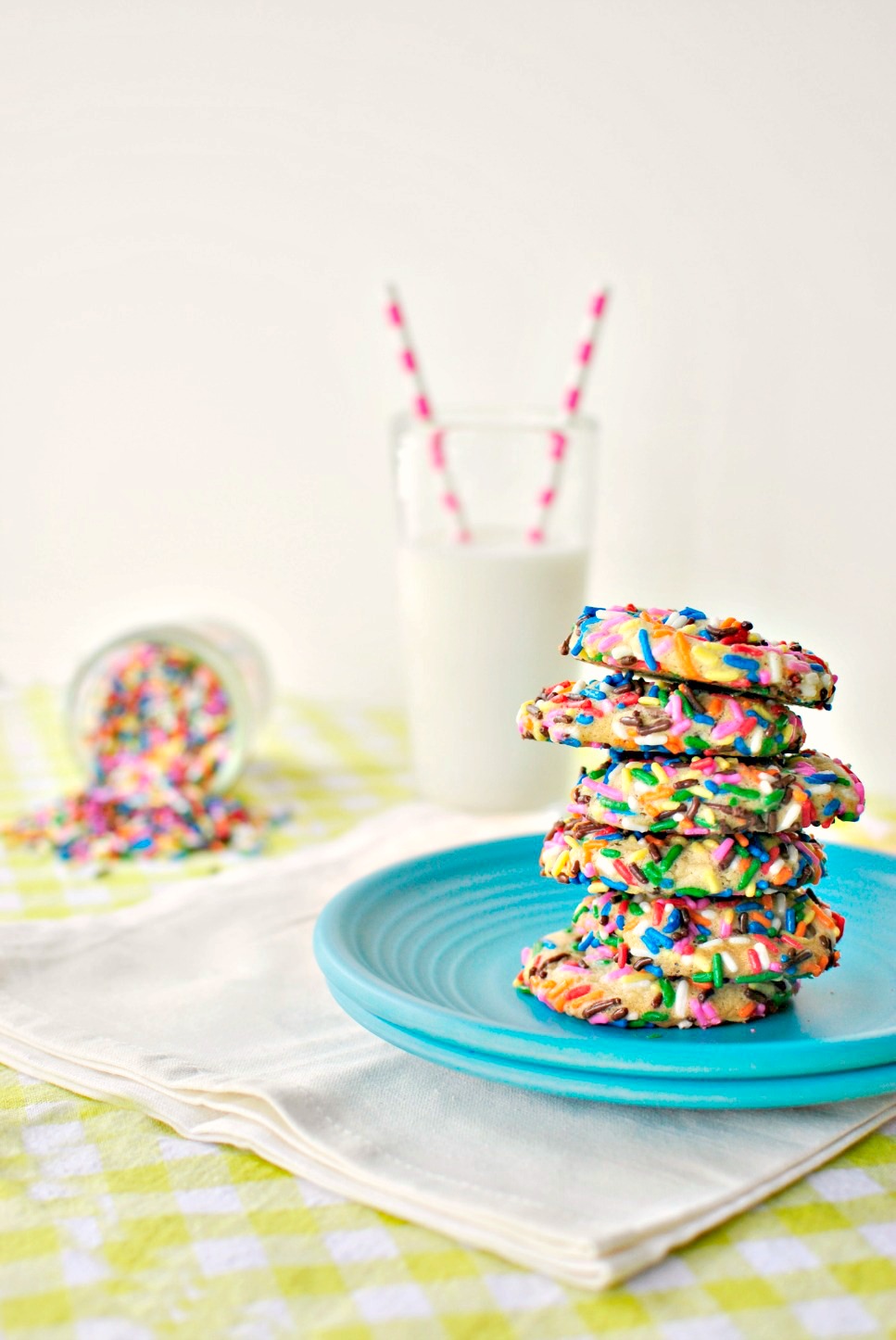 Swap the sprinkles and use red, white and blue sprinkle for a festive touch!
Nothing says summer more than peach cobbler!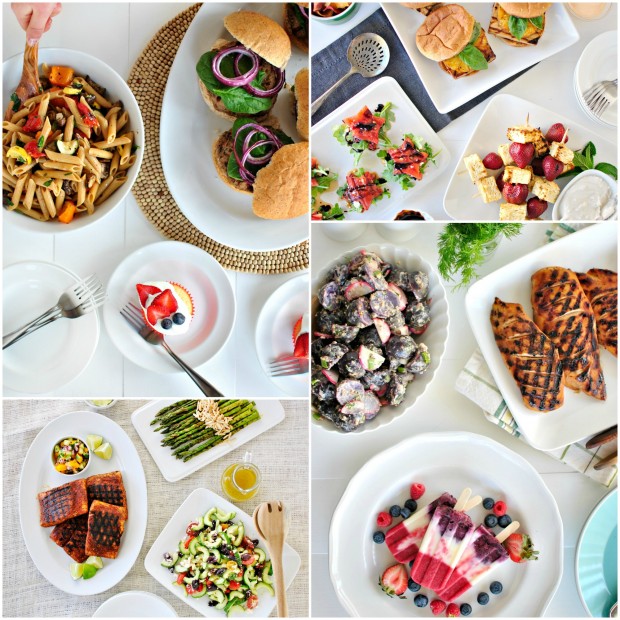 For more grilling inspiration, check out this post I did for Simply Organic!
Have a fun and safe Fourth of July!
This post may contain affiliate links.
Buy the Cookbook: Simply Scratch : 120 Wholesome Homemade Recipes Made Easy Now available on Amazon »
THANK YOU in advance for your support!