Oh just a delicious stack of Your Basic Weekend French Toast recipe! Simple, straightforward and no fuss or frills. Sometimes you just can't beat a classic.
Thank goodness the weekend is here! Last Saturday WE GOT A PUPPY! It's actually been months in the works, but he was ready to come home last weekend. He's a 8 week old Brittany spaniel and his name is Finnegan, but we call him Finn or Finny. And boy has it been an adjustment, it basically feels like I have a newborn baby again.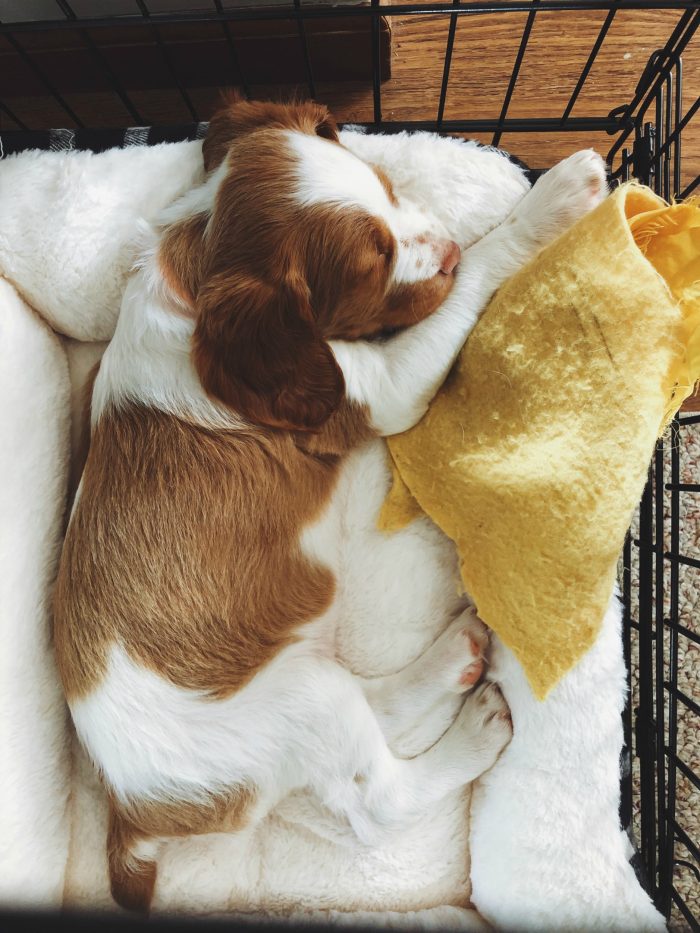 Working around his sleep schedule has been the biggest hurdle. I miss my freedom, but Finnegan is ridiculously adorable and for being so young, he's such a good puppy. Plus he likes to snuggle in my lap while I work at night. He's such a love nugget.
This French toast was the first recipe I made while Finn was napping because it's so easy.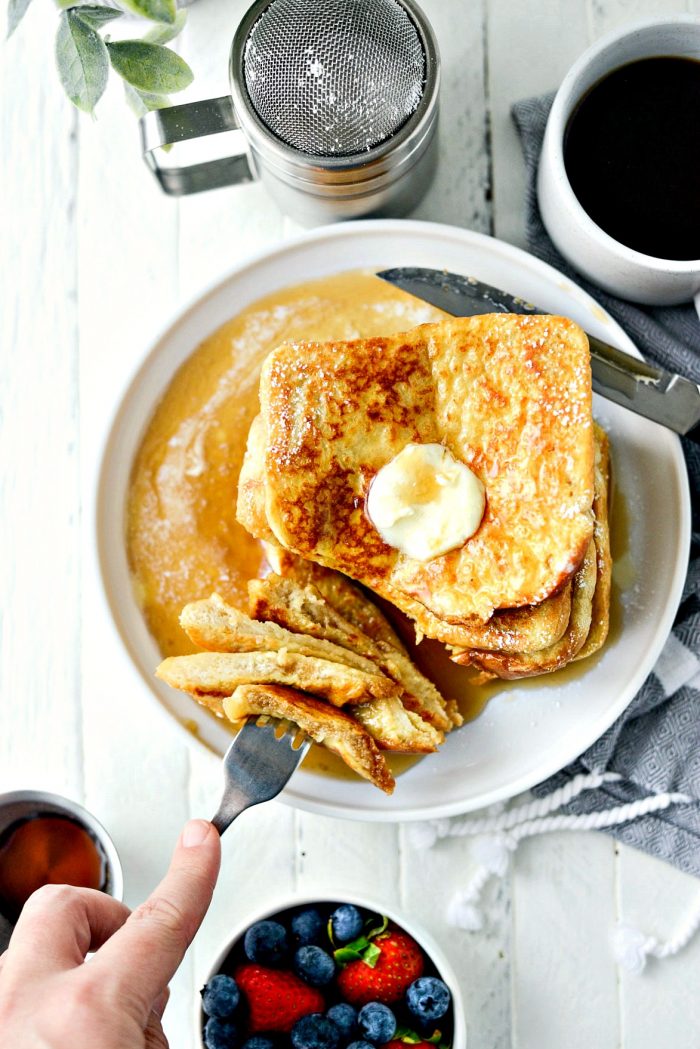 Remember back when I posted Your Basic Weekend Pancakes? Well, now I'm sharing a pillowy French toast version to match. Your Basic Weekend French Toast is an easy, go-to recipe with simple basic ingredients. Nothing fancy or hard to find.
Because everyone's weekend morning needs an easy, go-to French toast recipe.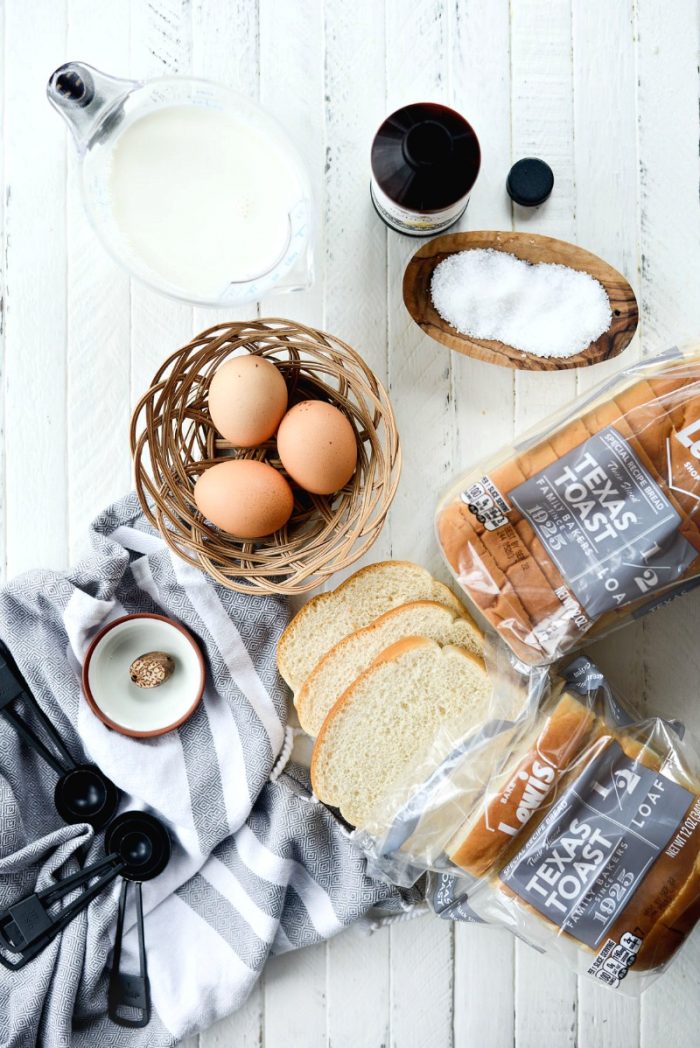 To Make Your Basic Weekend French Toast You Will Need:
eggs
milk
vanilla
nutmeg
kosher salt
texas toast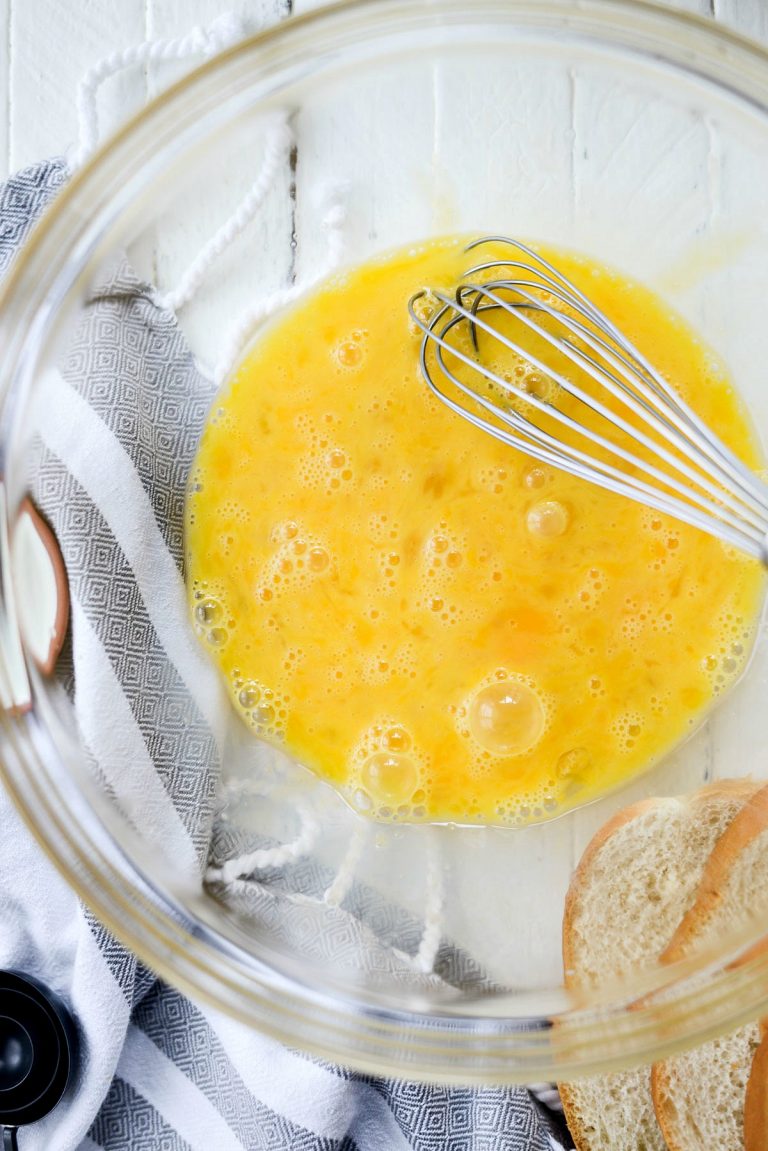 Into a mixing bowl, crack in 3 large eggs. Whisk well until the egg whites are broken up and mixed well with the yolks.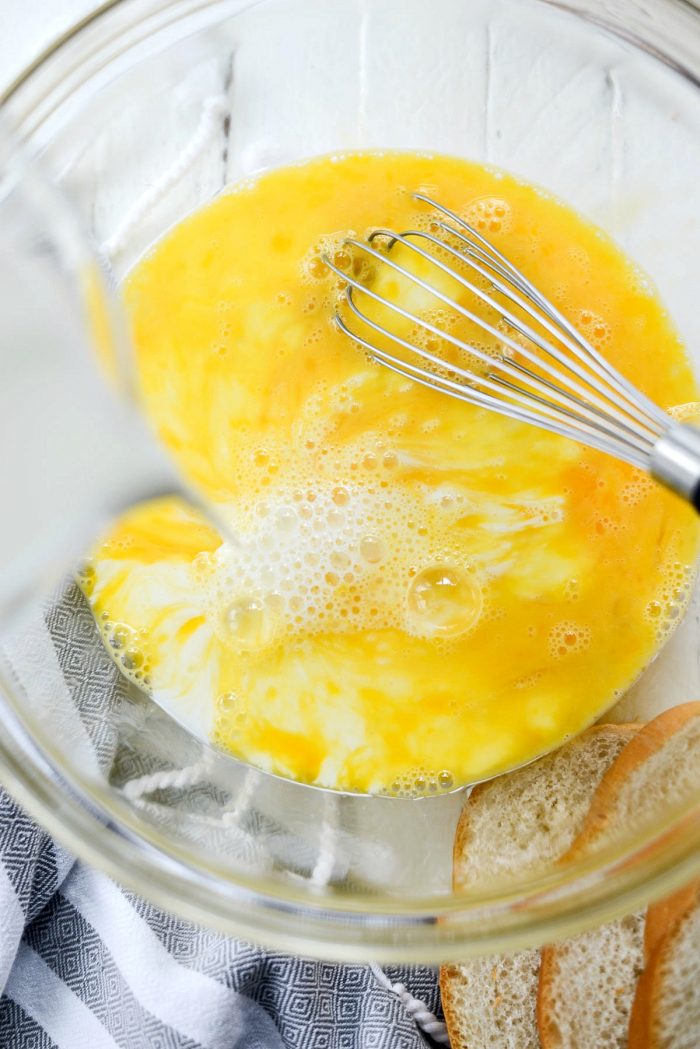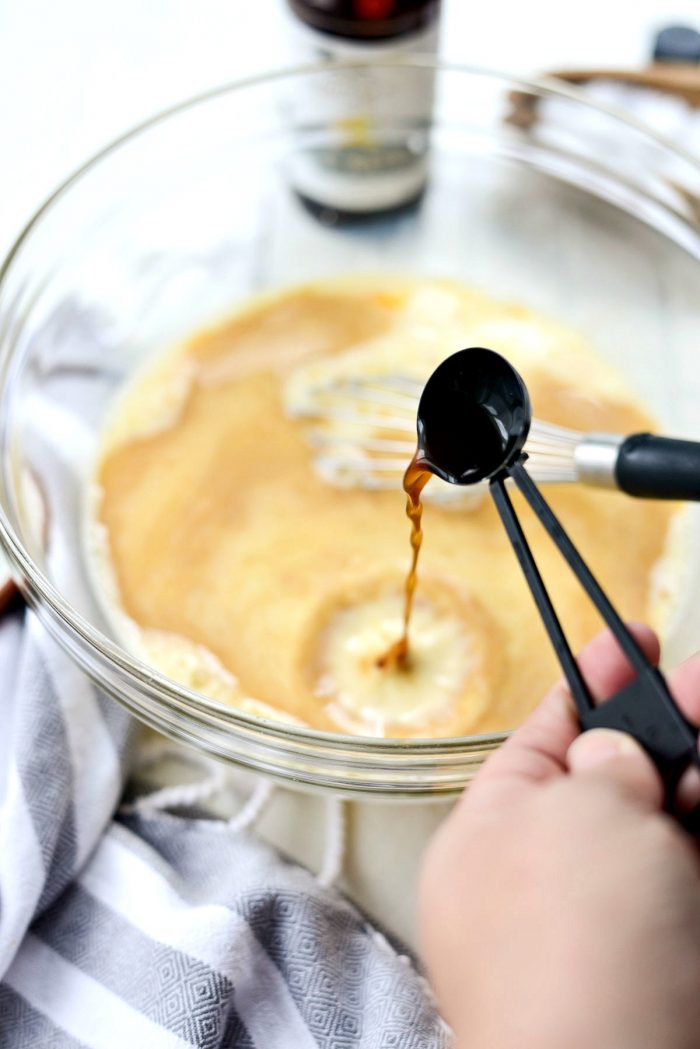 Next, pour in 1-1/2 cups milk and 1-1/2 teaspoons pure vanilla extract.
Lastly, season with a pinch of kosher salt and grate in some fresh nutmeg.
Whisk well one last time to combine!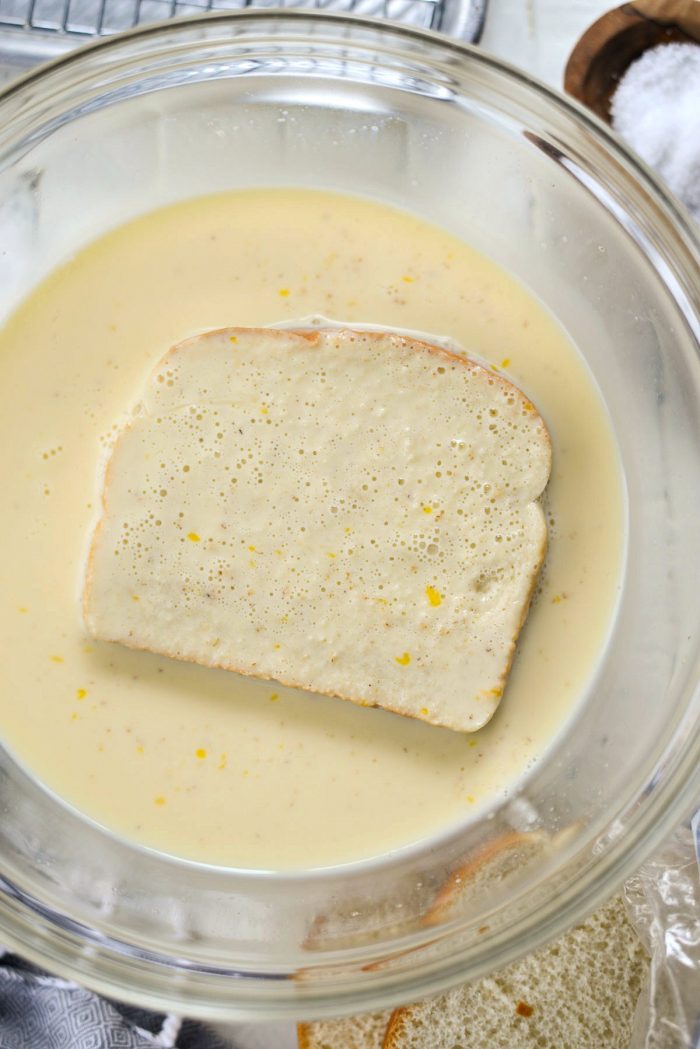 Using one slice of Texas toast at a time, quickly dip each side into the egg custard. I like to dip all of the pieces of bread, placing them onto a rimmed metal rack set into a baking sheet pan before griddling.
Preheat your griddle somewhere between 250 and 300°. Spray or spread the coconut with coconut oil or butter. Working in batches, place the dipped bread slices onto your preheated griddle and cook about 3 to 4 minutes a side, flipping when the underneath side is golden brown. Repeat with the remaining slices.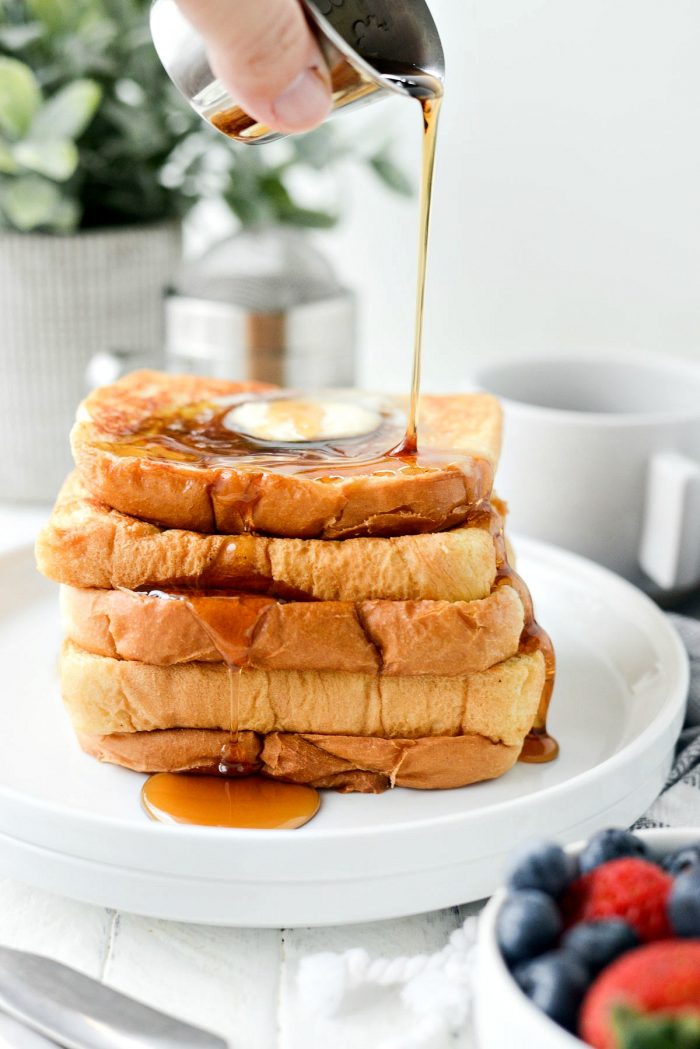 Butter each slice of French toast and stack before drizzling with real maple syrup.
I like to use texas toast in this recipe, however any thickly sliced bread will work perfectly.
Fluffy and delicious! You're going to love this homey french toast recipe.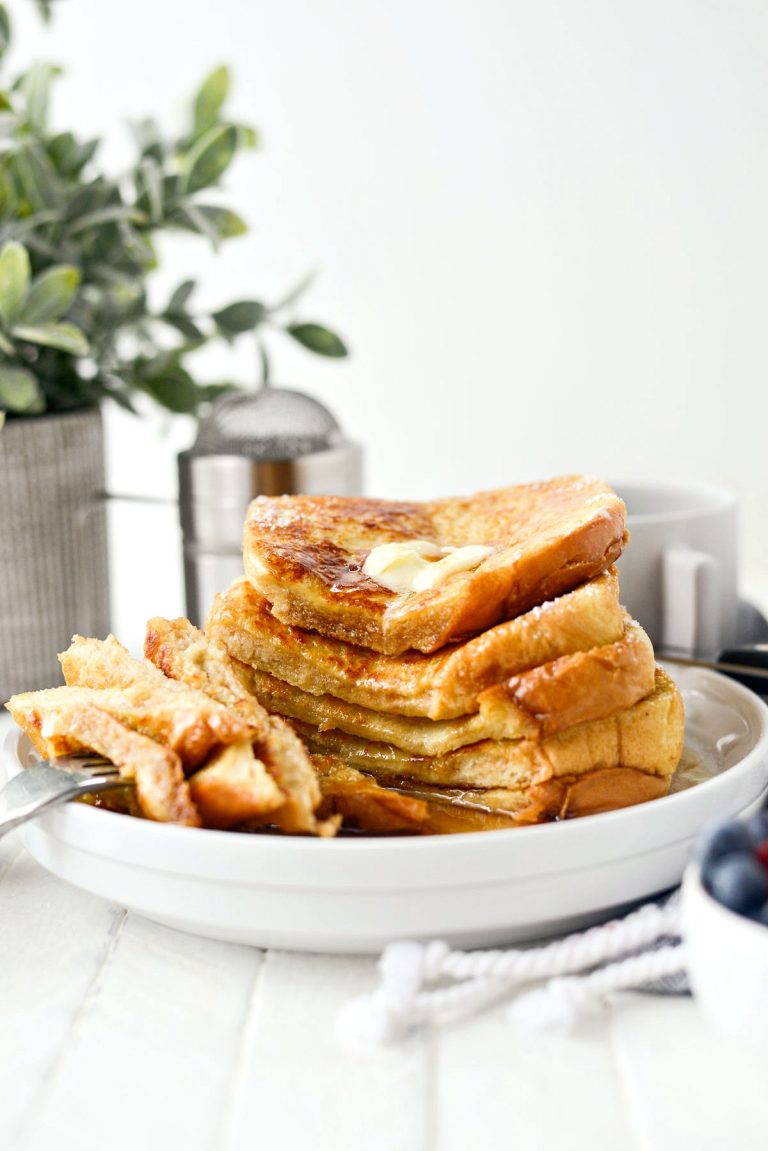 Enjoy! And if you give Your Basic Weekend French Toast recipe a try, let me know! Snap a photo and tag me on twitter or instagram!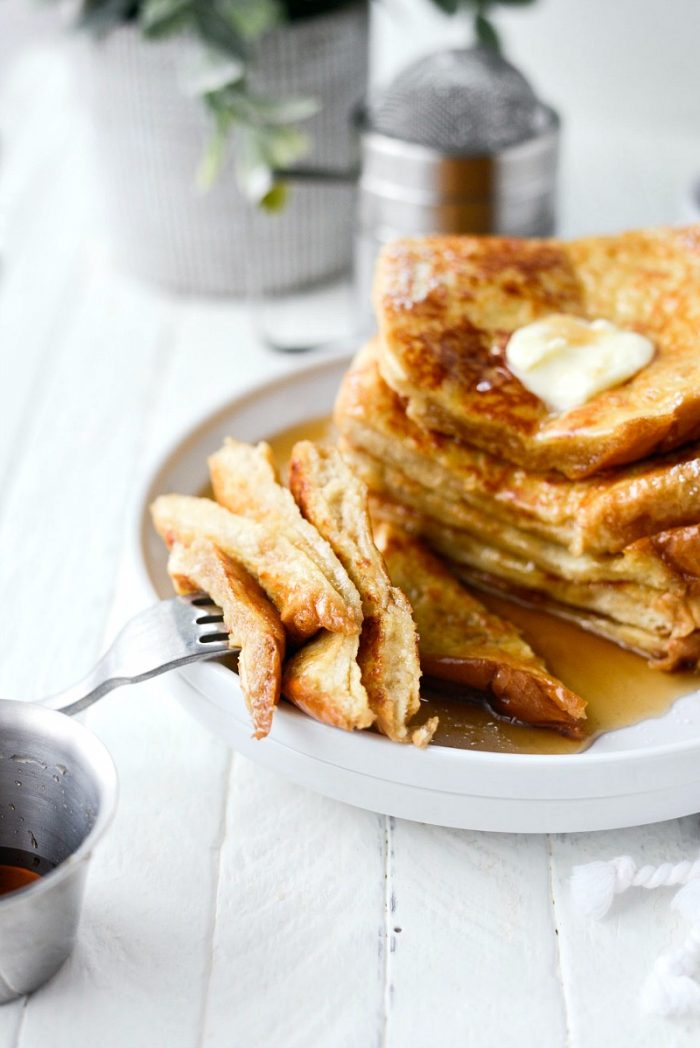 This post may contain affiliate links.
Buy the Cookbook: Simply Scratch : 120 Wholesome Homemade Recipes Made Easy Now available on Amazon »
THANK YOU in advance for your support!