These are just your basic weekend pancakes. Light, fluffy and deliciously perfect!
The word basic gets thrown around these days like it's a bad thing. I like basic. Lululemon leggings? Got'em. I'm not a Starbucks fan but I do have Ugg-like boots and I proudly wear them with my Lulu's. Ain't no shame in my game.
So when I say "your basic weekend pancakes" I mean a simple, classic pancake recipe that should be your go-to. These pancakes doesn't require any special trips to the store for ingredients like buttermilk or Greek yogurt. Just basic ingredients like flour, sugar, milk, eggs… etc.
So when you wake up on a Saturday or Sunday (like I did) and immediately crave pancakes… this is your recipe.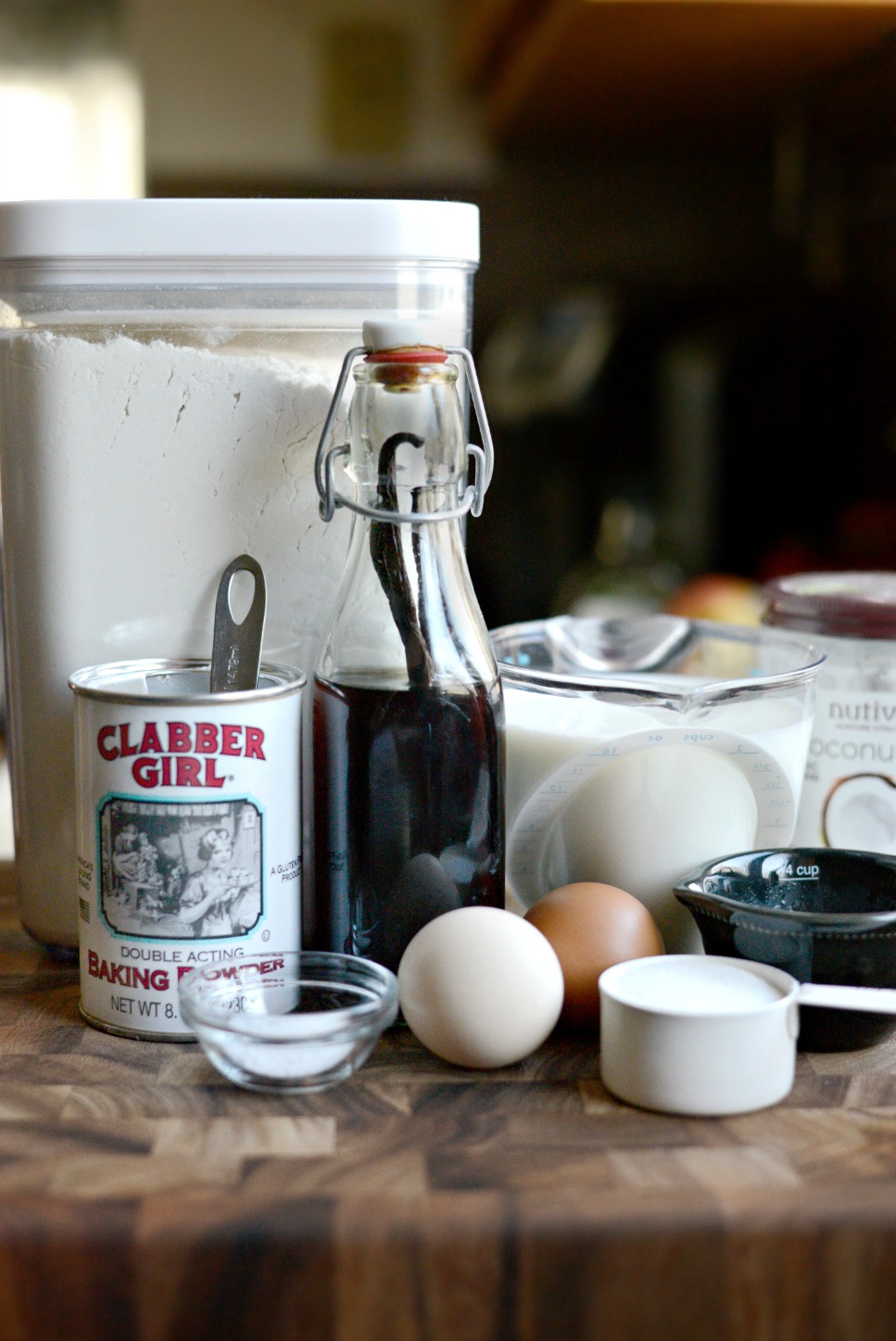 First pull out your flour, sugar, vanilla, milk, eggs, butter and salt.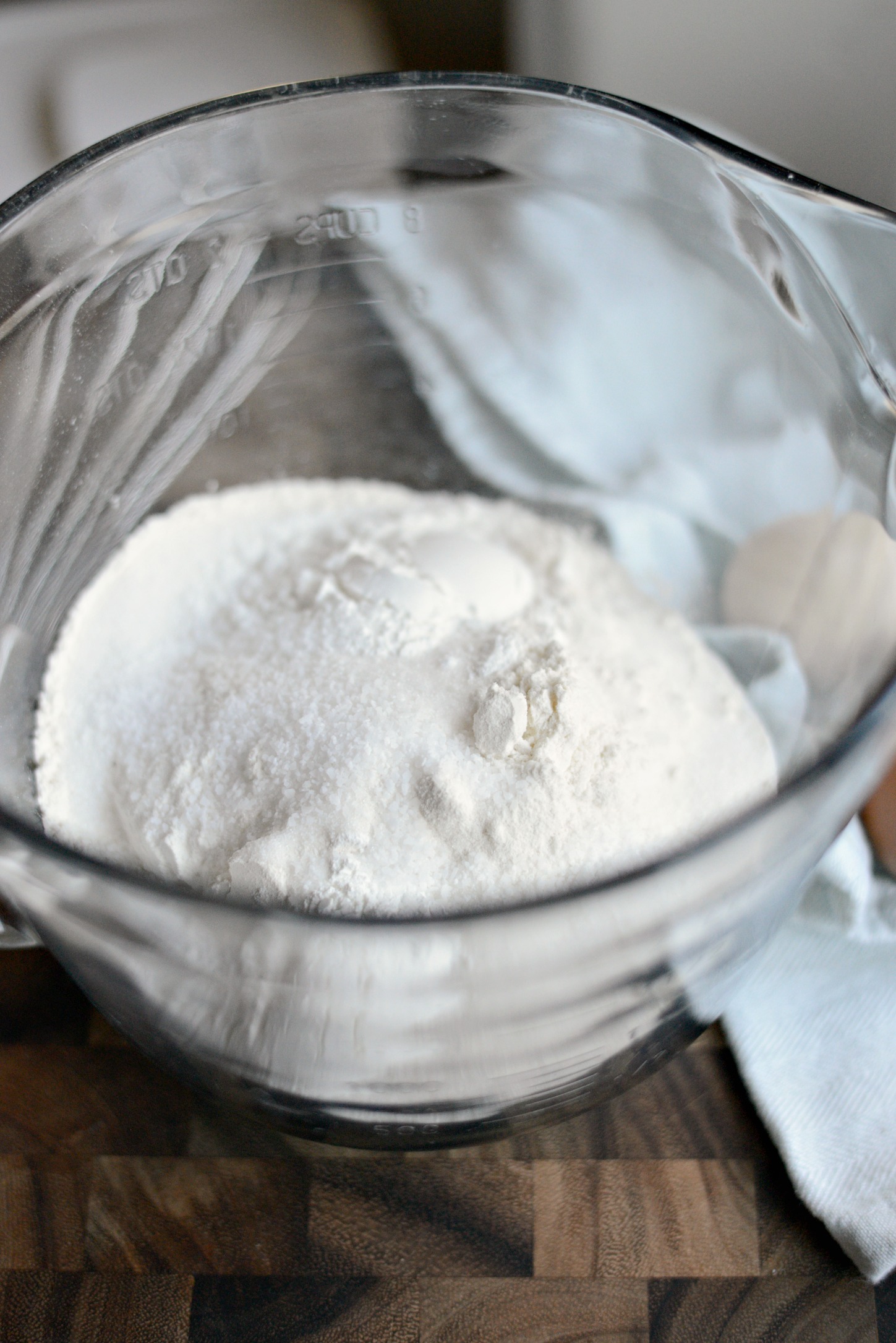 In a large bowl or liquid measuring cup, measure and add in 2 cups all purpose flour, 1/4 cup sugar, 2 tablespoons baking powder and 1 teaspoon kosher salt. Whisk to combine.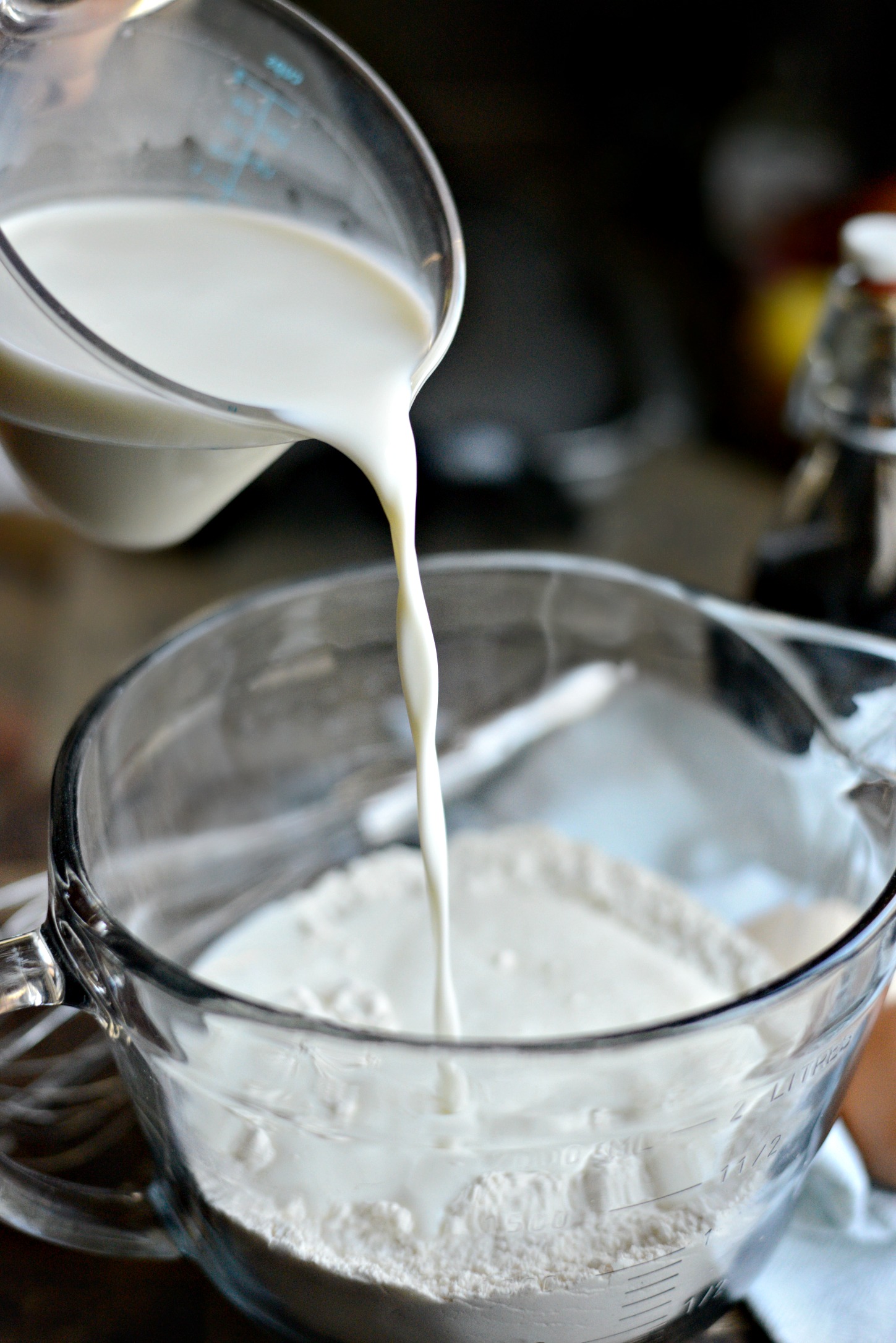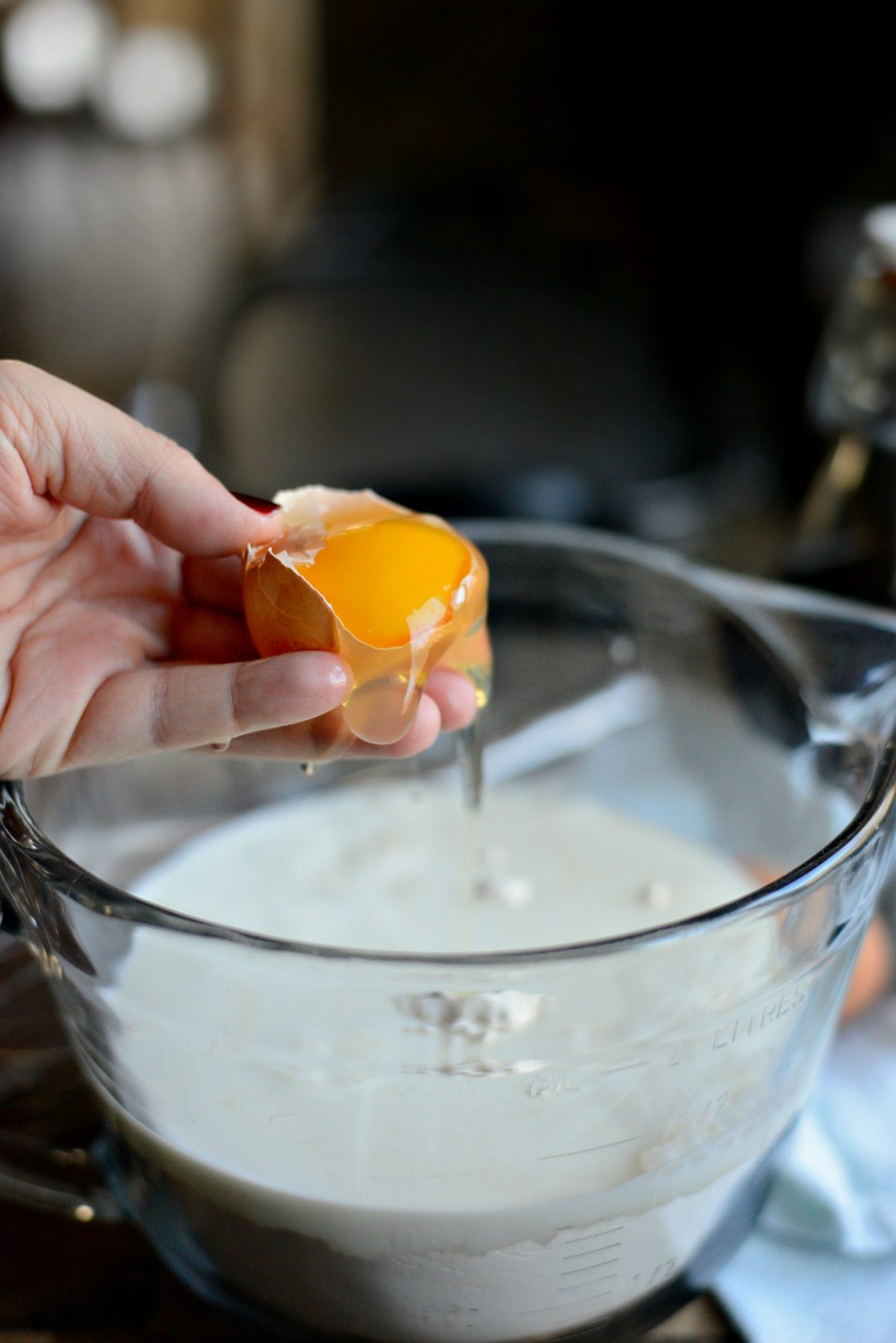 Next, pour in the whole milk, crack in the two large eggs…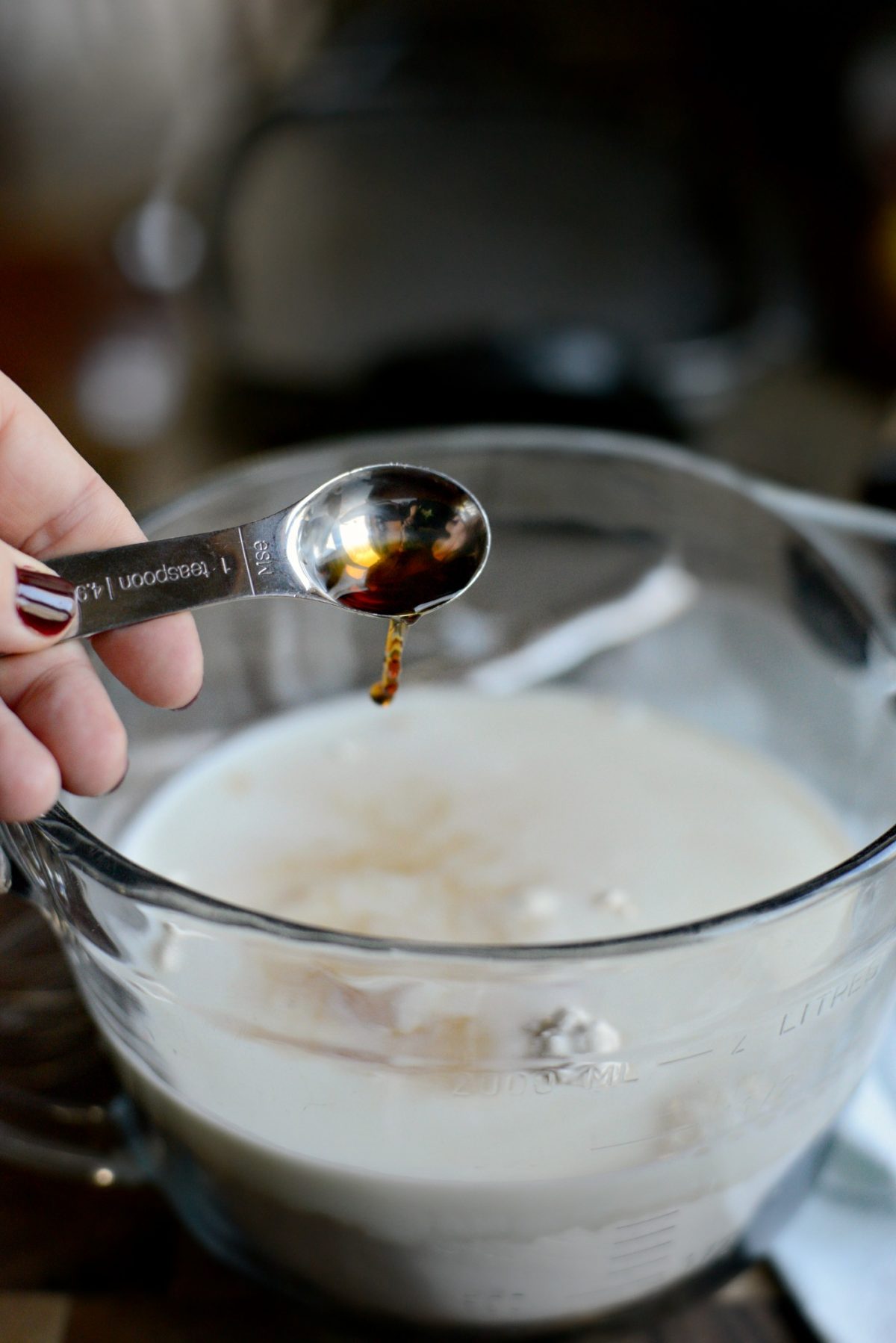 …and add a teaspoon of vanilla extract.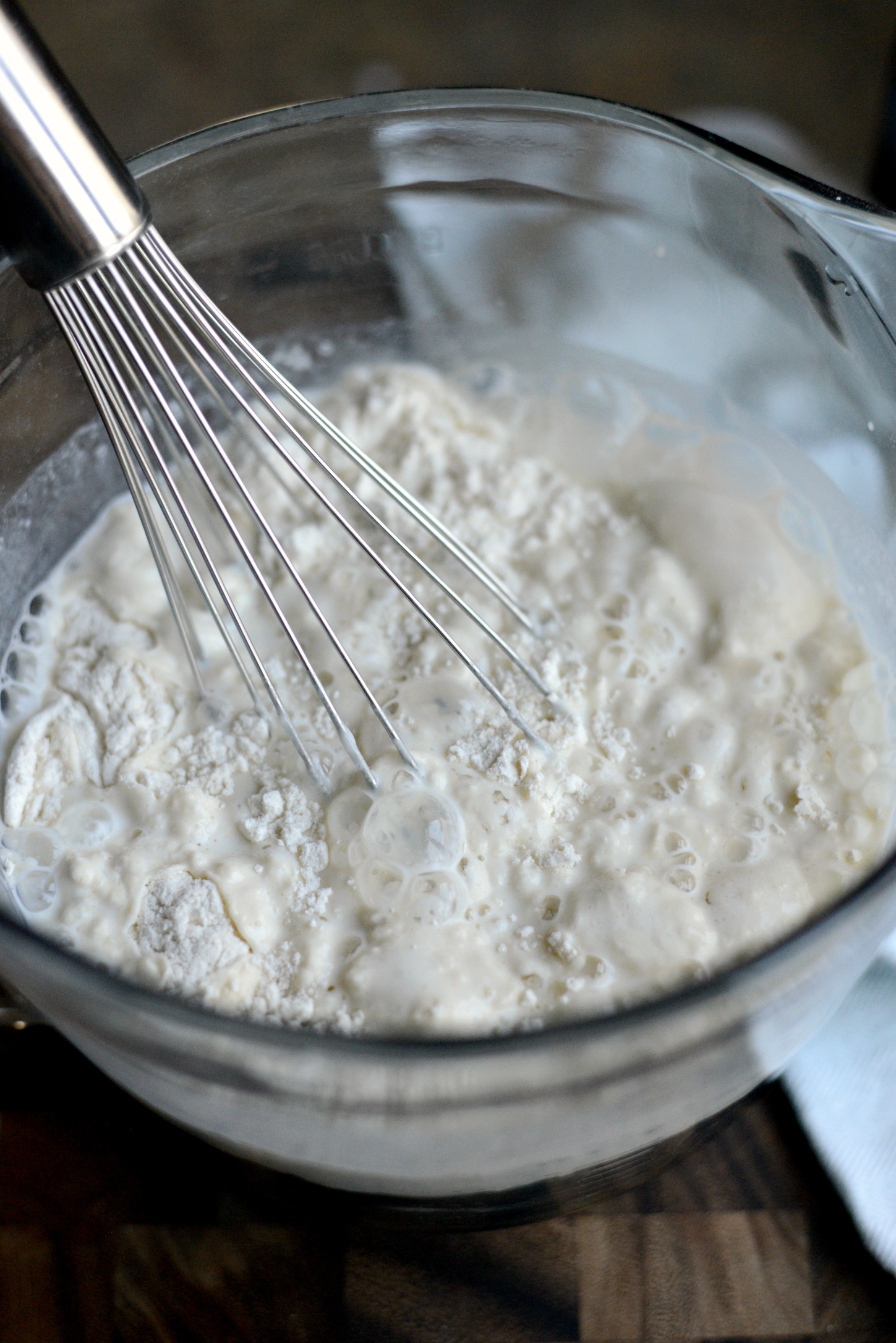 Whisk slightly to combine…
…before adding in the 2 tablespoons of melted butter.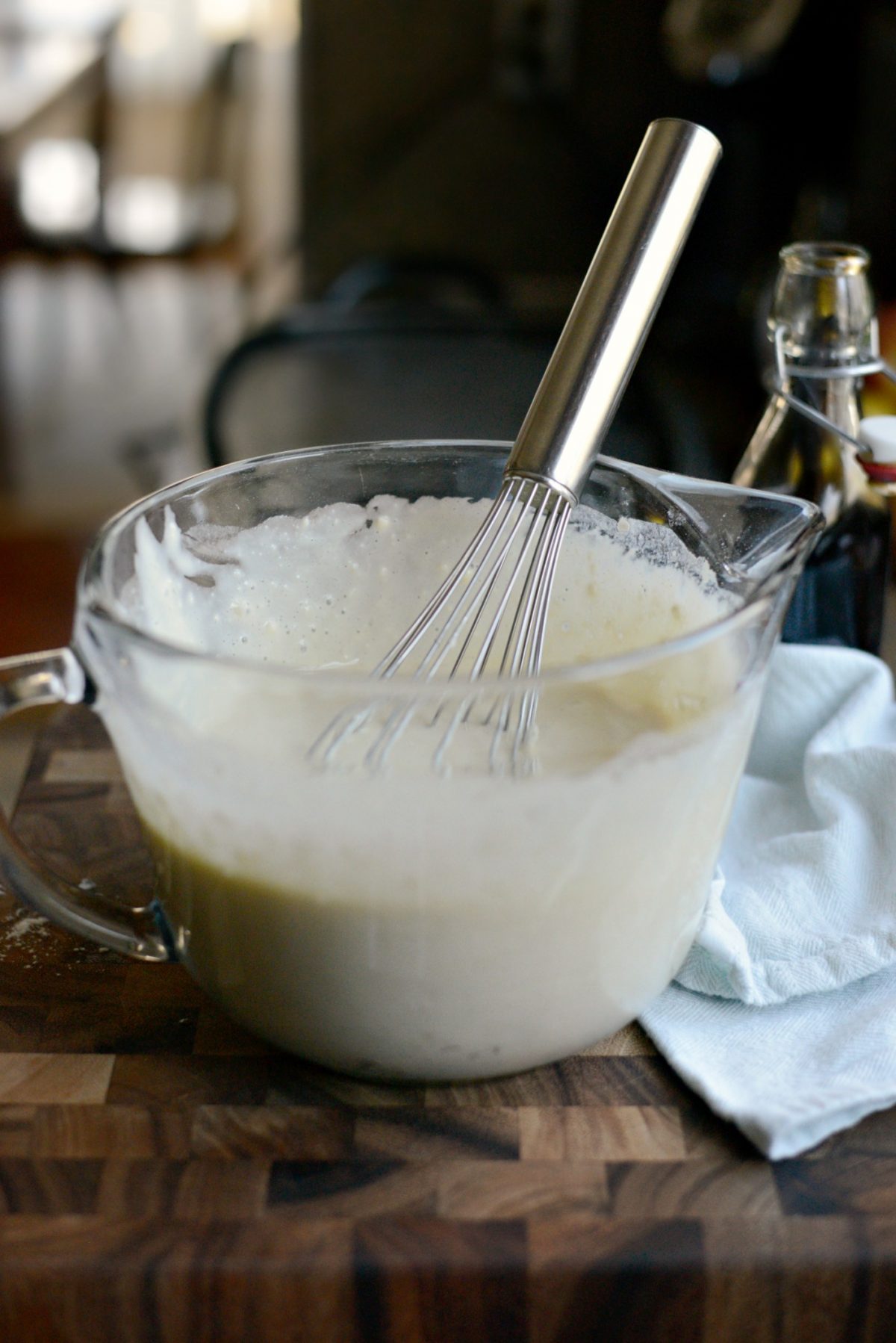 Give it all one last whisk, lumps are okay! Before measuring out 1/4 cup of the pancake batter and pouring it onto a preheated (375°) , lightly coconut-oiled griddle or skillet.
When the air bubbles pop and no longer fill back in with batter and the bottoms are golden brown, flip and cook for another minutes or so.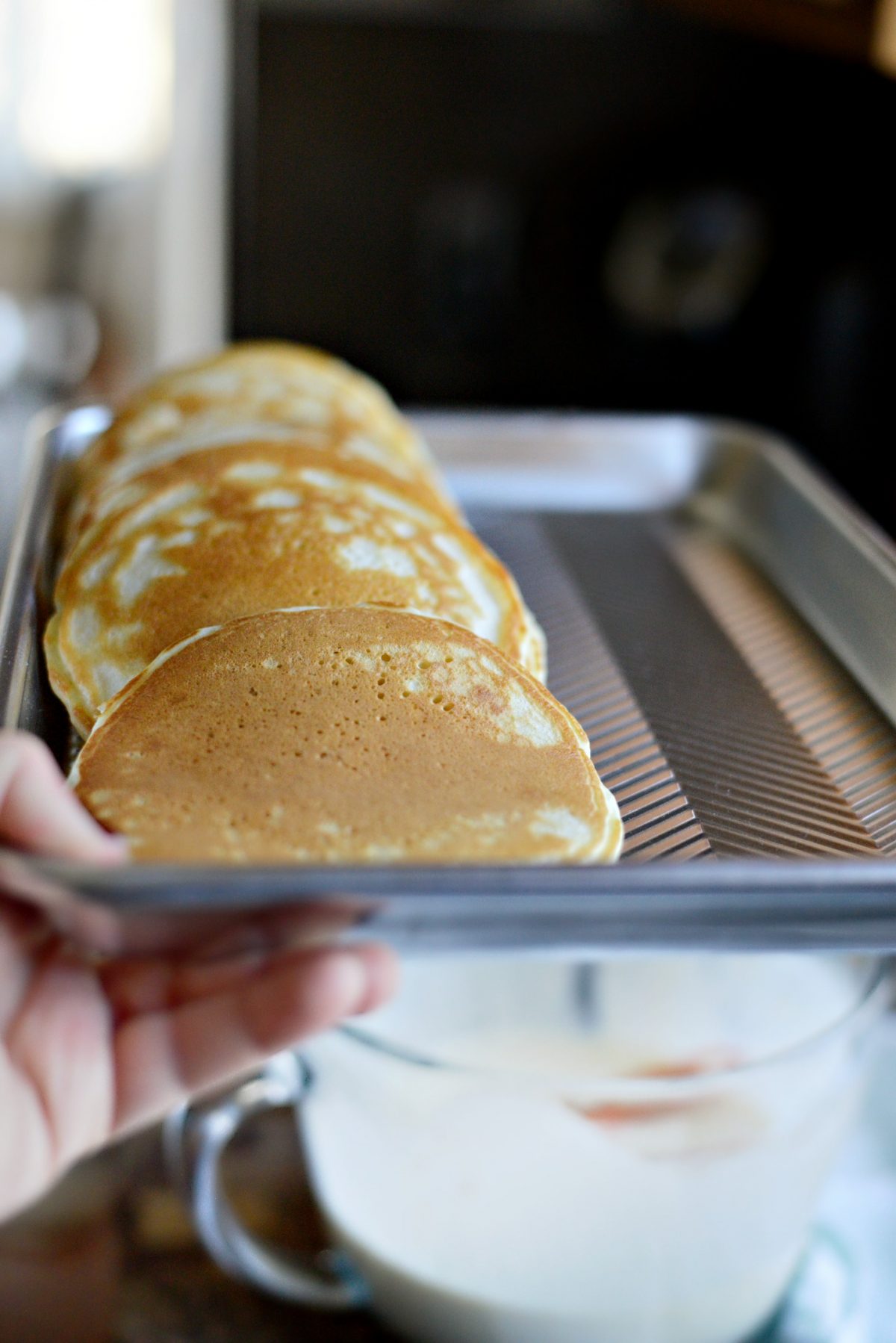 Repeat with the remaining batter until you have 18-20 pancakes. I keep our pancakes toasty warm by placing them onto a rimmed sheet pan and in a 200° oven. In case you were wondering what pan I'm using, here's the link. 🙂 (affiliate)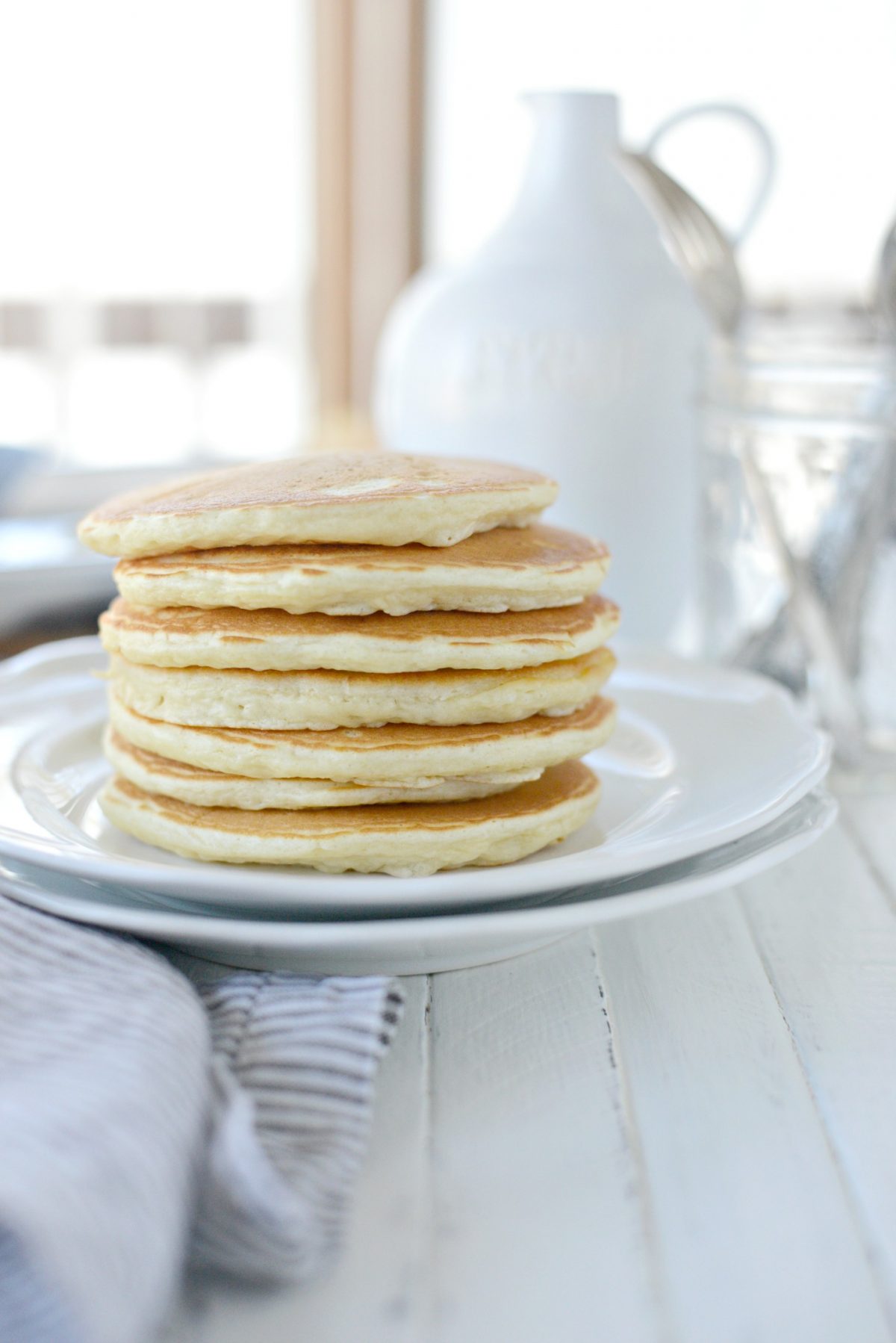 Pancake perfection! I hope you love these basic weekend pancakes as much as we all do!
Enjoy!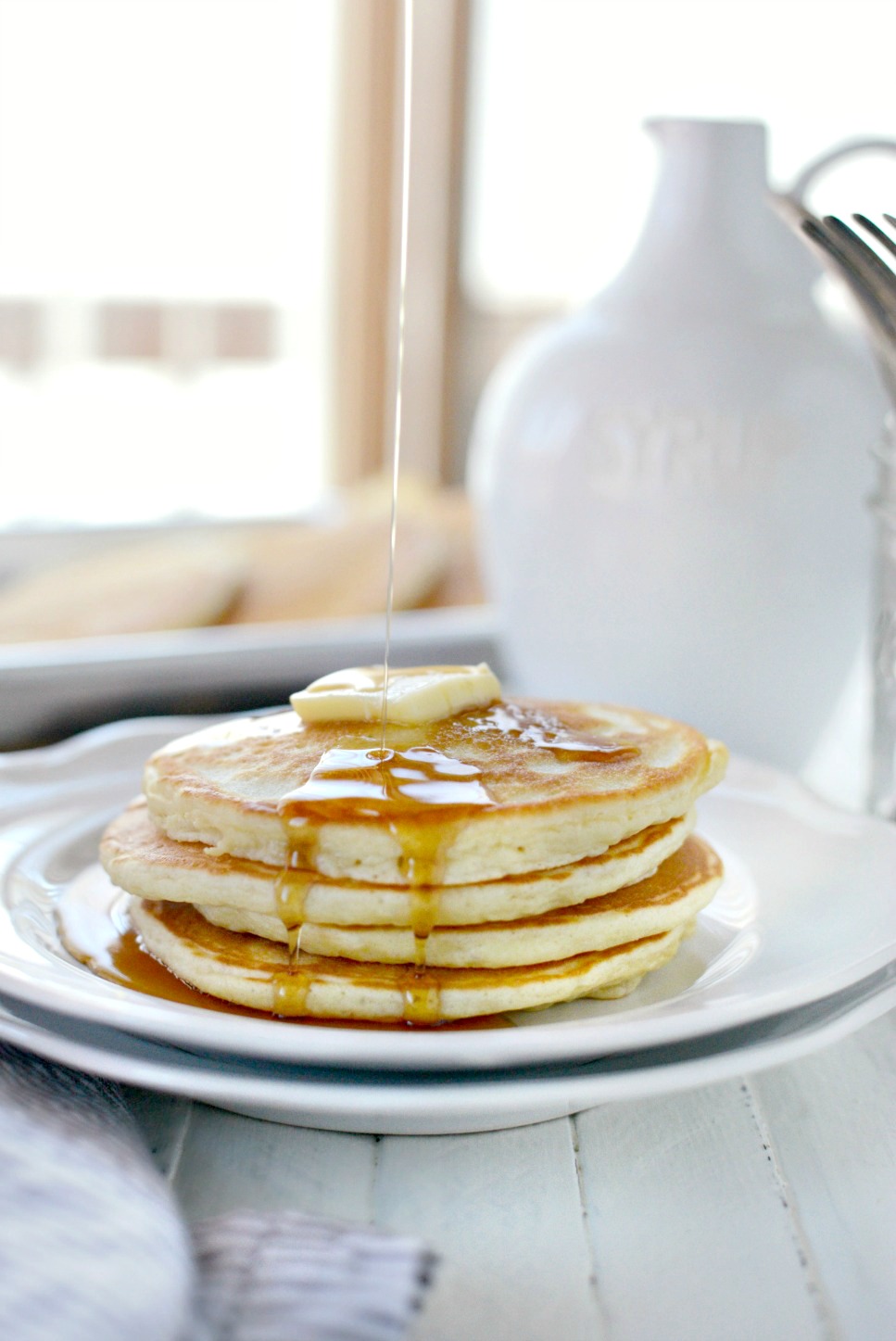 My cookbook Simply Scratch : 120 Wholesome Homemade Recipes Made Easy is now available! CLICK HERE for details and THANK YOU in advance!
[this post contains affiliate links.]
This post may contain affiliate links.
Buy the Cookbook: Simply Scratch : 120 Wholesome Homemade Recipes Made Easy Now available on Amazon »
THANK YOU in advance for your support!