Grilled Marinated Venison Backstrap is simple and exploding with flavor. Venison backstrap marinates in a sweet, garlicky soy marinade before being threaded onto skewers and grilled.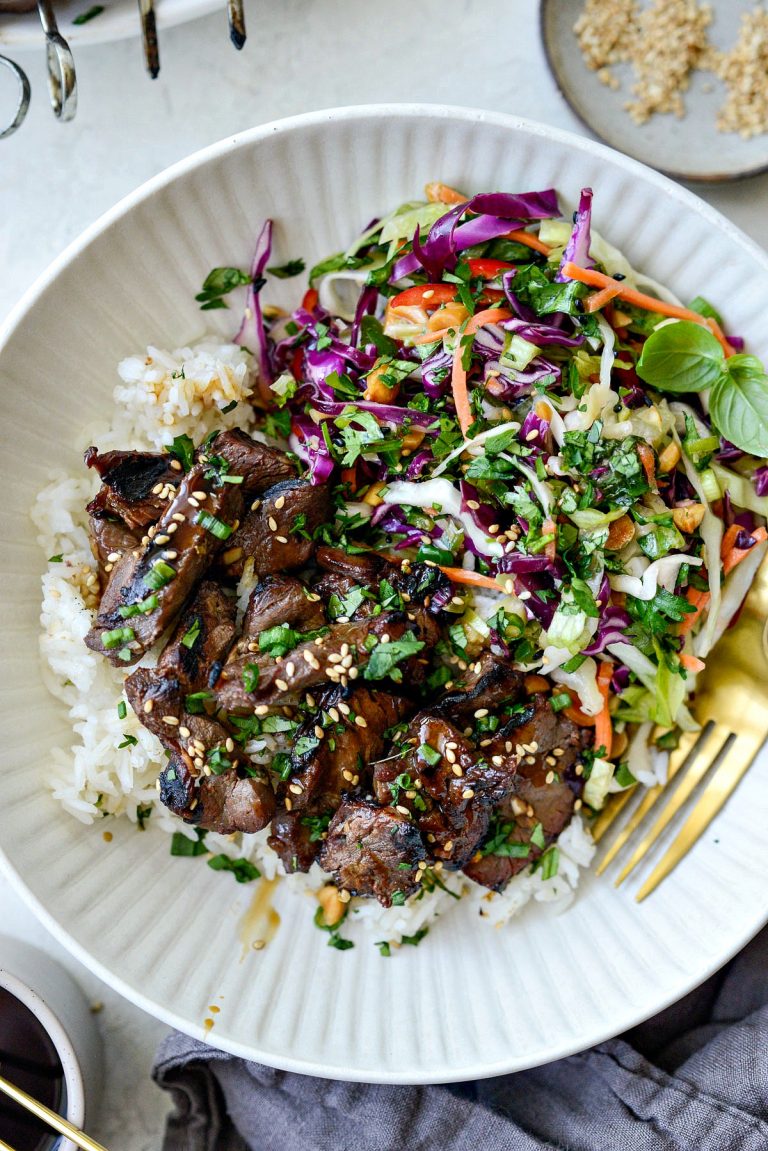 Sometimes it's fun to grill new things.
Earlier this summer, my sister and her husband along with Pat and I, went to my mom's where we all brought some form of skewer and grilled on her wood fire grill. I walked away from that night with a lot of recipe inspiration. This potato salad and berry crisp all came from that night. I brought chicken and vegetable skewers – which were great, but I was so jealous that my sister Julie brought marinated venison backstrap skewers to grill. Lucky for me, I was able to try them and let me just tell you, they were delicious.
She sent me the recipe, which I was planning to try on ribeye, until my husband reminded me that my father-in-law gave us backstrap this past fall. Needless to say, I made the recipe the following week.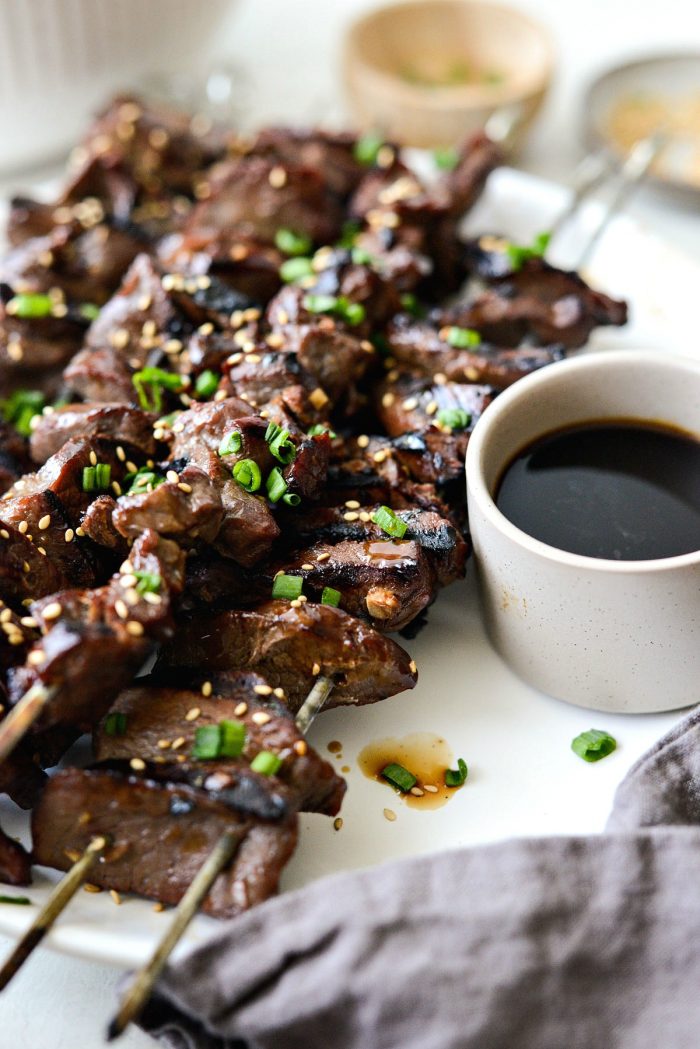 The marinade is simple and the venison ends up so flavorful and tender. And I did not pick up any gamey-ness at all.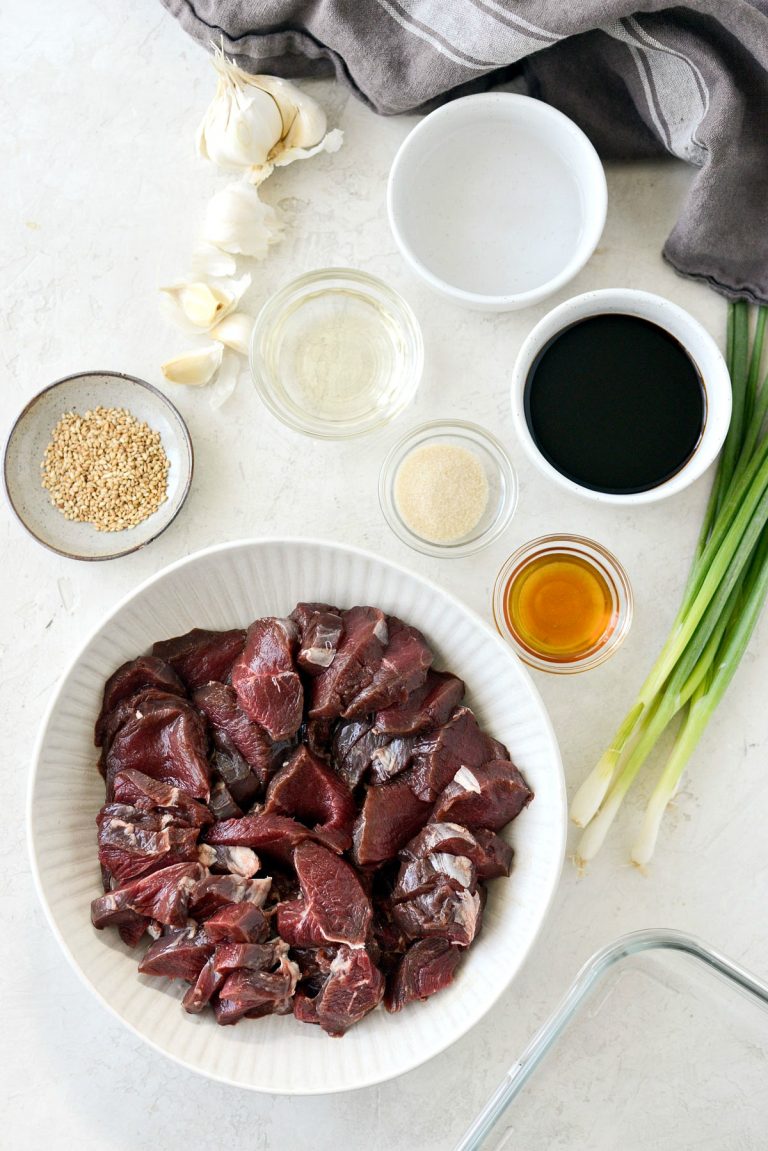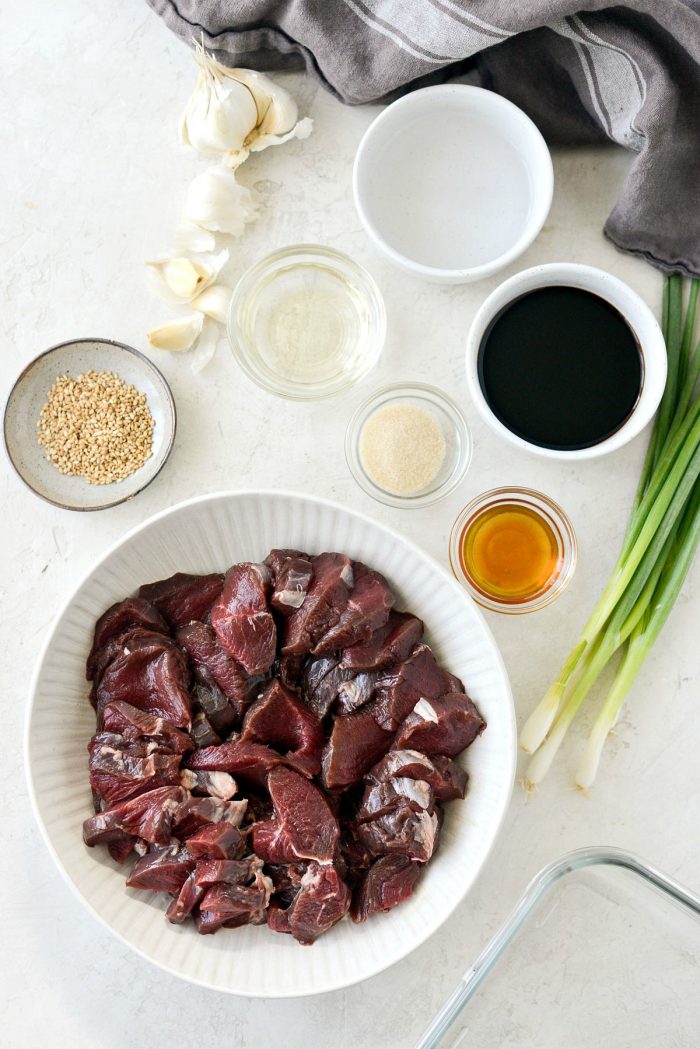 To Make This Grilled Venison Backstrap You will Need:
low-sodium soy sauce
sugar
honey
mirin
garlic
venison backstrap (or sub with ribeye)
toasted sesame seeds
green onions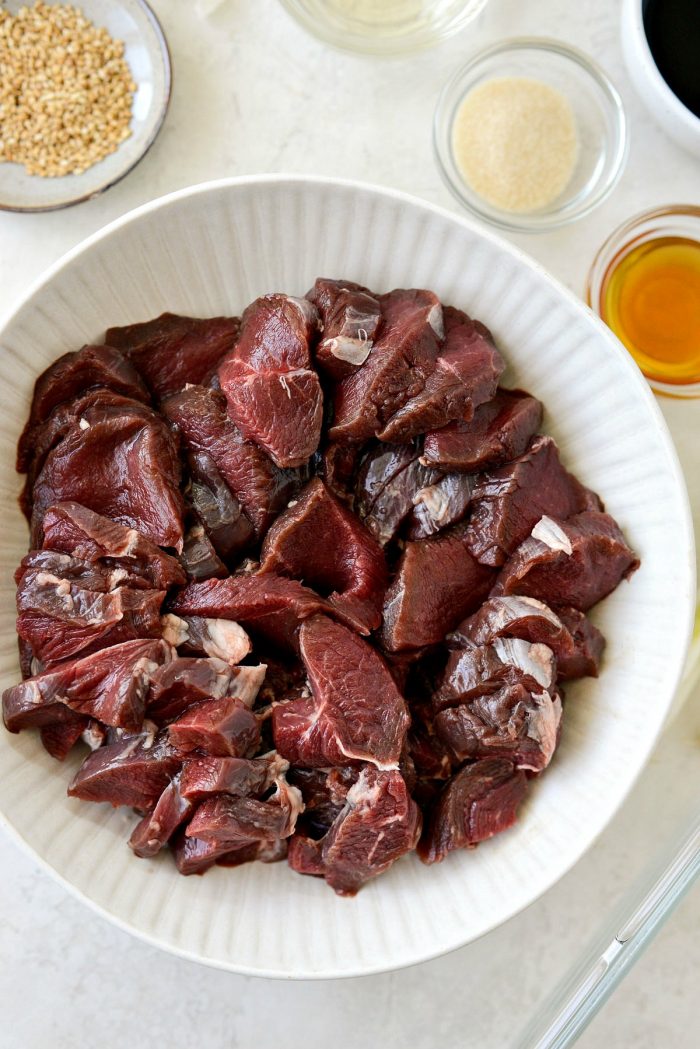 Cut 1-1/4 to 1-1/2 pounds venison backstrap (or use beef ribeye) into 1-inch pieces.
What is Backstrap?
The "backstrap" refers a length of meet or "whole tenderloin" that runs along both sides the backbone of a cow, elk, moose and in this case, deer. It's super tender and flavorful.
Then in a shallow dish, measure and add 1/4 cup low-sodium soy sauce, 1/4 cup water, 2 tablespoons mirin, 1 tablespoon both honey and sugar and 4 cloves finely minced garlic. Whisk well to incorporate all ingredients.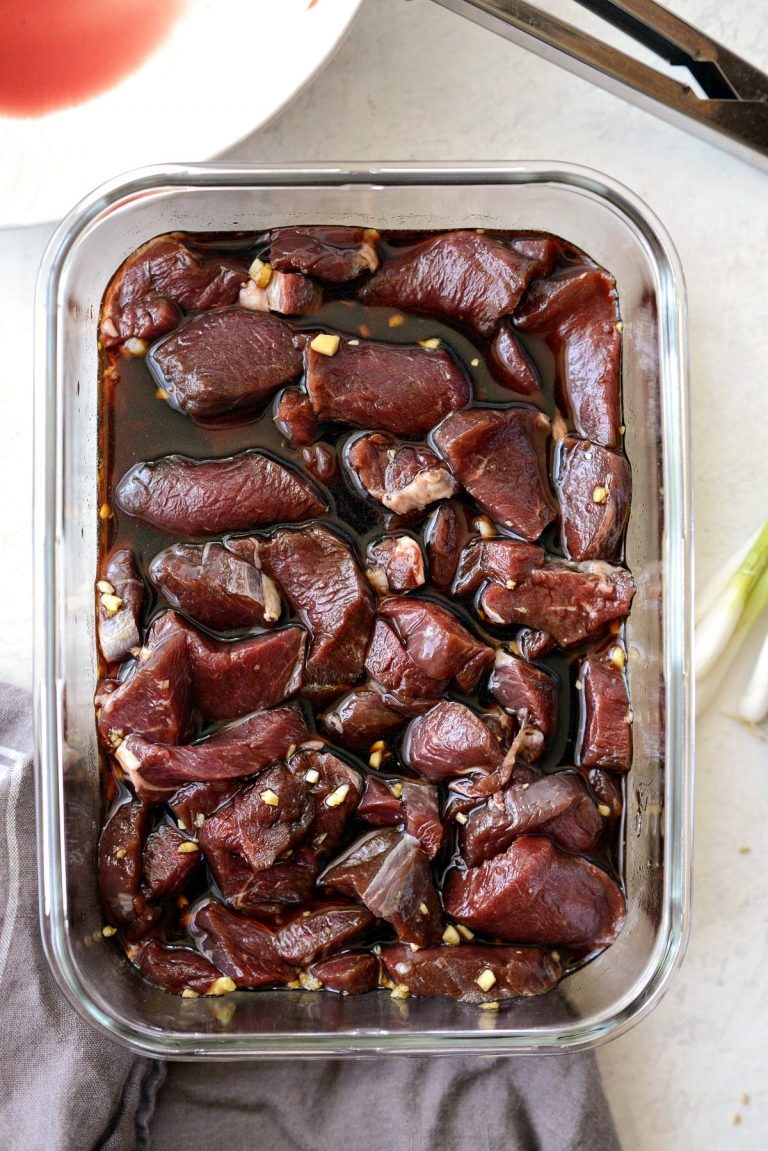 Place the cubed backstrap into the marinade and use tongs to toss and coat.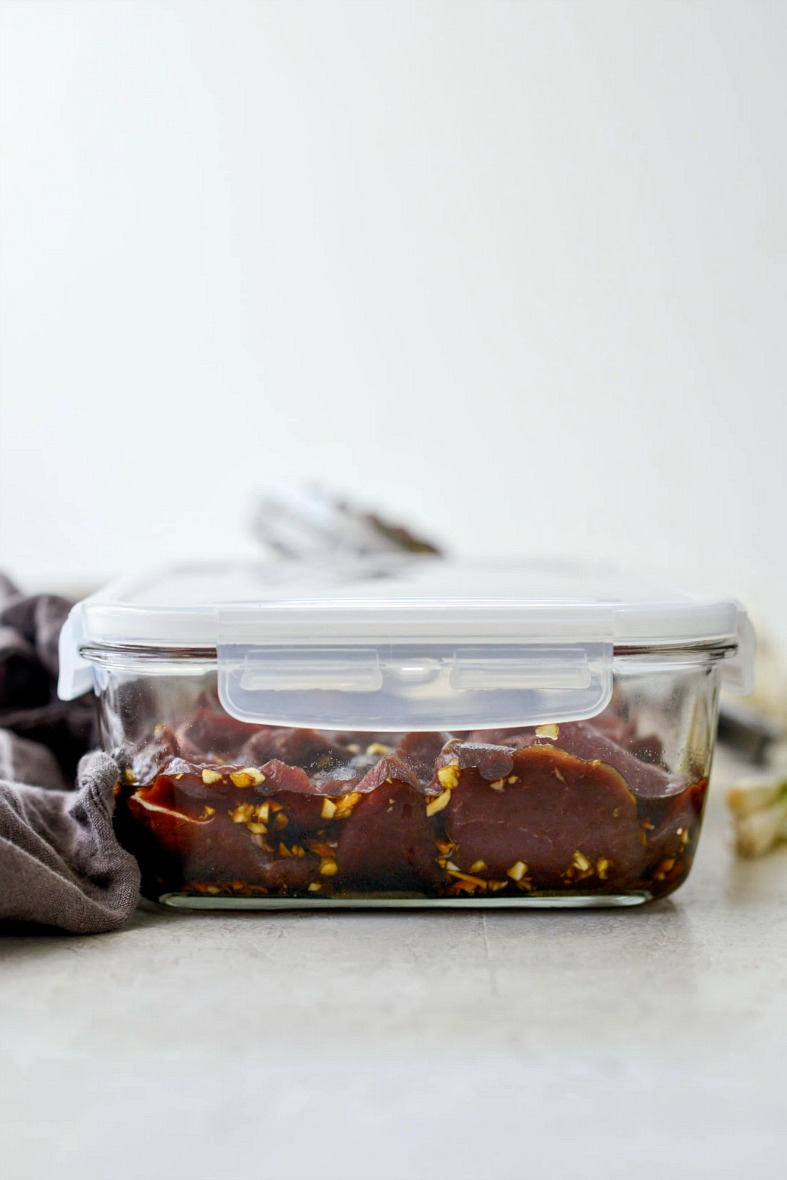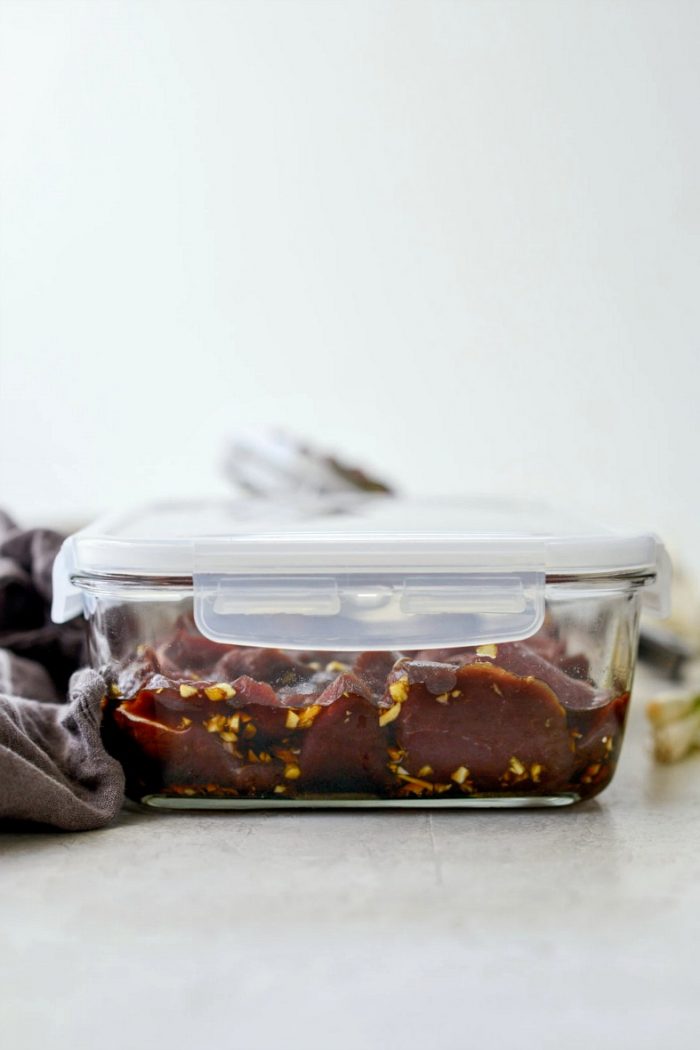 Cover and refrigerate over night.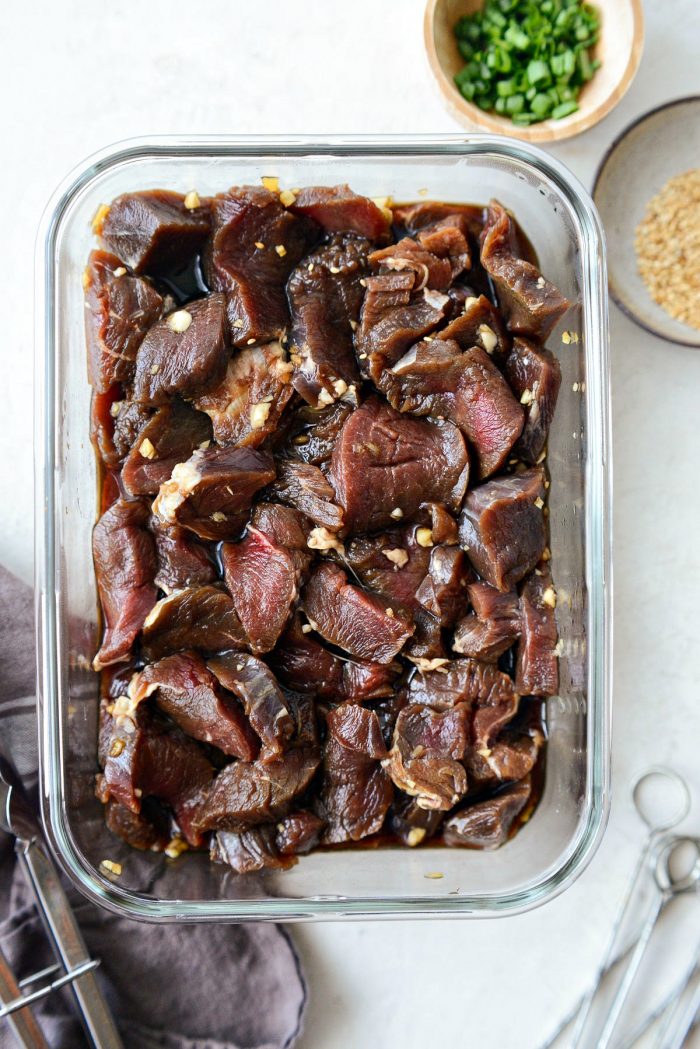 I do my best to turn the meat once or twice while it's marinating.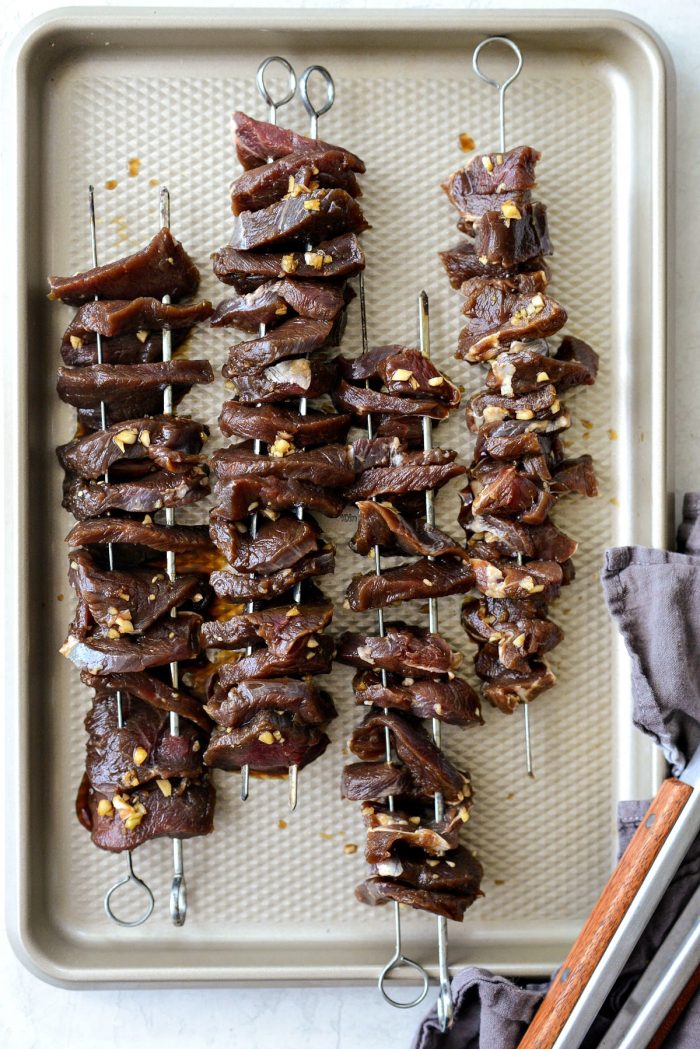 Thread the marinated venison backstrap onto skewers.
I double up the skewers this will help keep the venison from spinning while trying to turn on the grill.
Lightly oil your grill grates prior to preheat to medium high heat, or about 450-500°. Once hot place the skewers down onto the grates.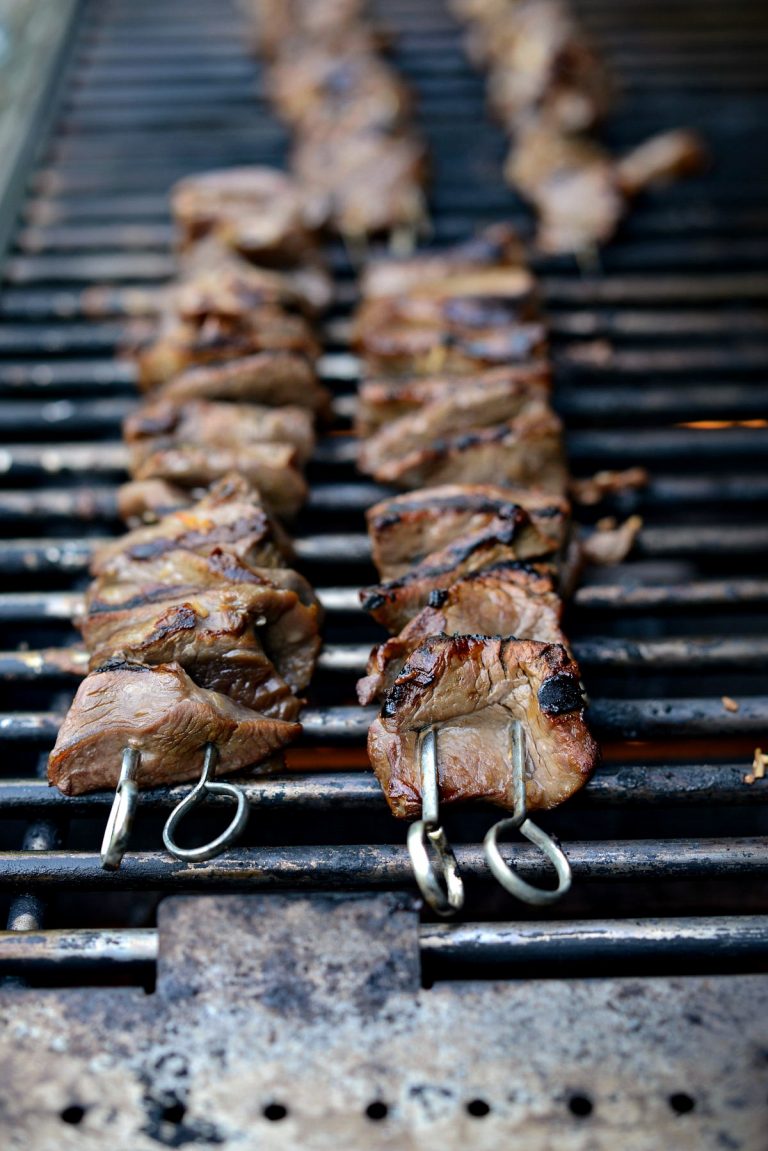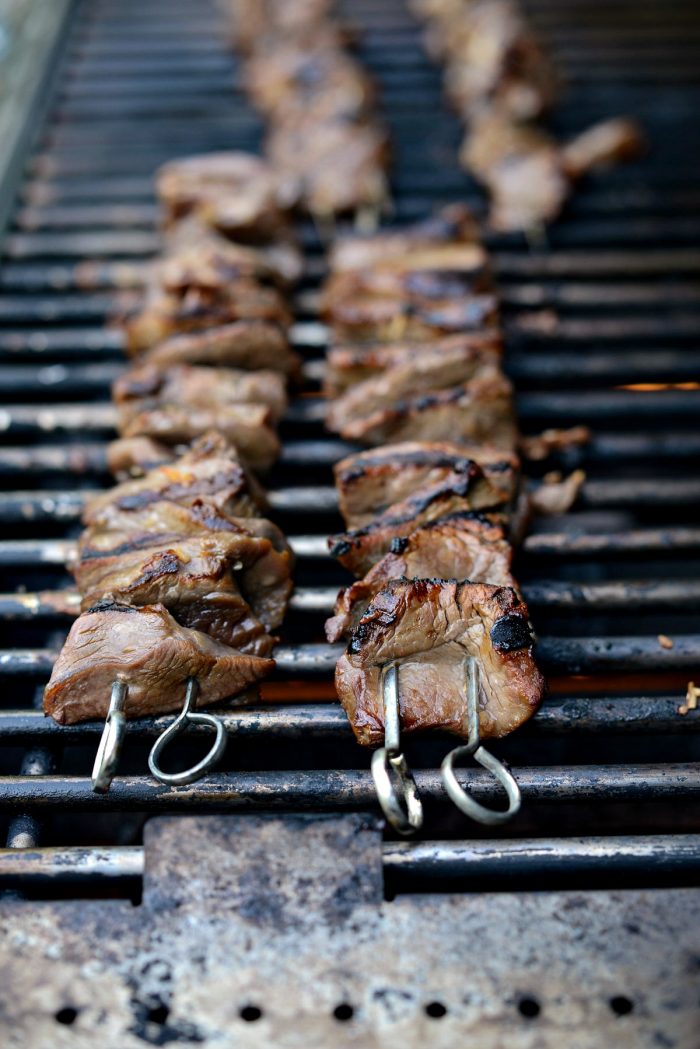 Grill 3 to 4 minutes a side or until good grill marks form and the skewers easily release from the grates.
I really wish you could smell this.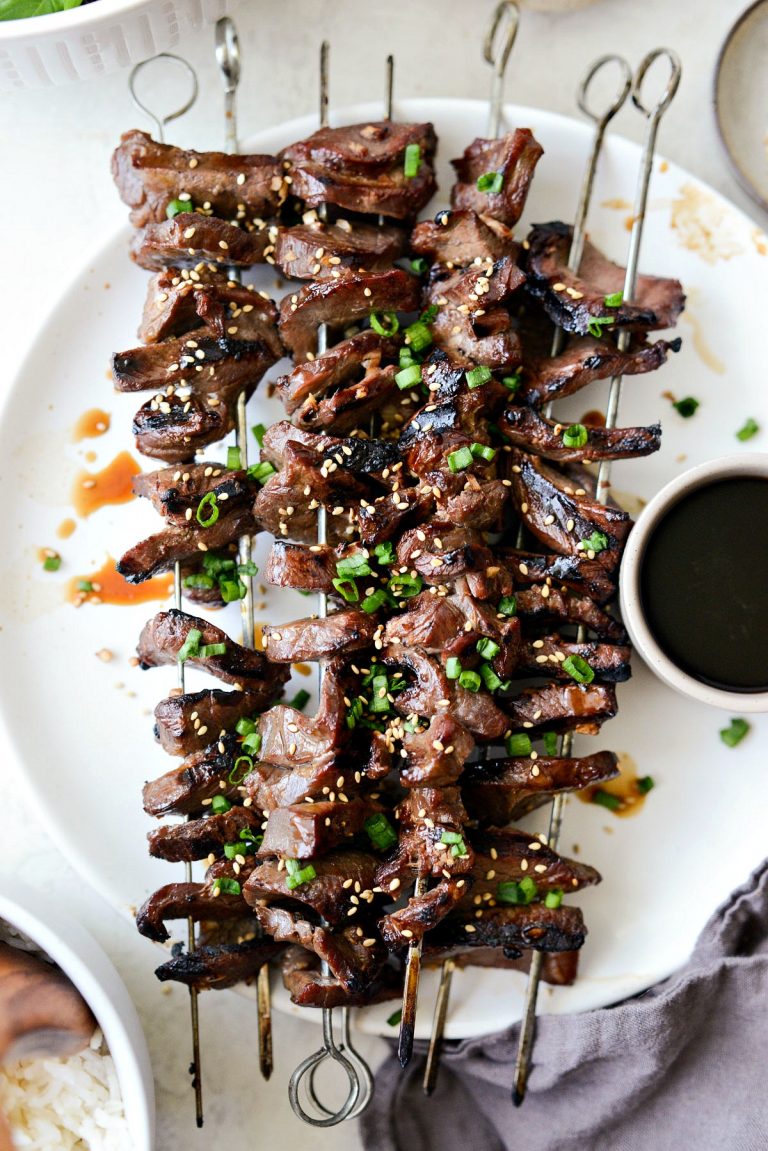 Serve with a sprinkle of toasted sesame seeds and thinly sliced green onions.
I removed the meat off the skewers and served it with cooked jasmine rice, a little drizzle of teriyaki sauce and this asian slaw.
One word. Phenomenal.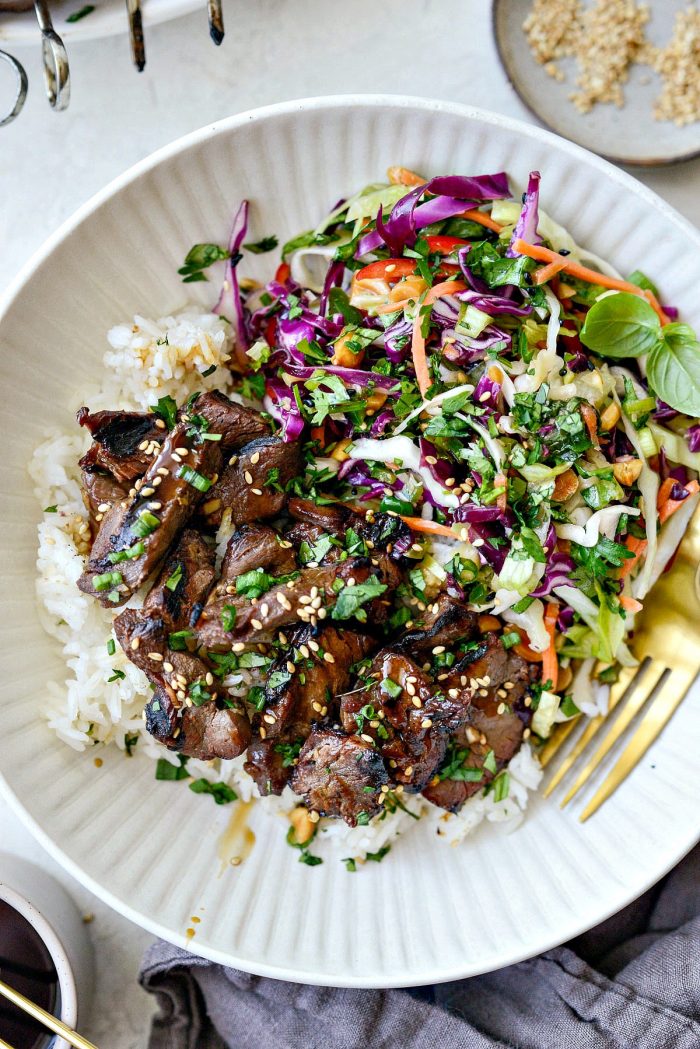 Enjoy! And if you give this Grilled Marinated Venison Backstrap recipe a try, let me know! Snap a photo and tag me on twitter or instagram!
This post may contain affiliate links.
Buy the Cookbook: Simply Scratch : 120 Wholesome Homemade Recipes Made Easy Now available on Amazon »
THANK YOU in advance for your support!