Inhale 2020. Exhale 2019. That is my mantra this new year. While this last year was a whirlwind, I'm welcoming a calmer 2020. Here is my 2019: Year in Review.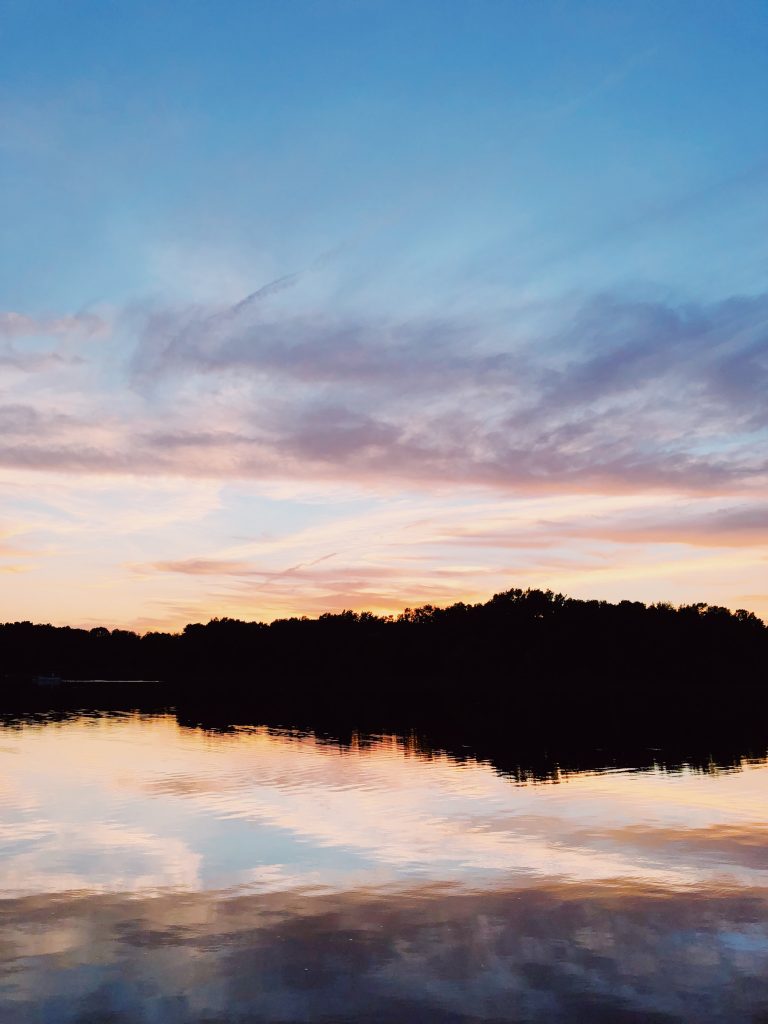 I love when this time of year rolls around and I get to write these posts because it gives me a chance to sit down, pour a glass(es) of wine and reflect on all that has happened over the last 365 days. I start the whole process by going back to January 1st on my phone and scroll through all my pictures. I try to take pictures throughout the year of just about everything and use them as a guide to write up each year in review. I don't ever want miss a thing.
Before I get to the personal stuff, let's talk about what has happened with Simply Scratch this year. It started off with lots of anticipation as I waited for spring to start this blogs redesign process. It has been 7 years since the last time I gave SS a new look and it was long overdue. I again worked with fellow food bloggers and creative geniuses behind Purr Design. Together we came up with a pretty stellar site with a new logo and tag line: Recipes For Life. I love that it has a double meaning -recipes for life you'll have for life (if that makes sense). Now Simply Scratch has easier navigation with better search capabilities and an overall aesthetic that is more me.
This year, I blogged 158 recipes which is only 12 more than last year, but considering the year we had I'm super impressed. Not to mention, I updated a BUNCH of old recipes too. I worked hard this year and continued to challenge myself not only creatively with recipes but also with photography and styling. The latter has never been my strong suit, although I really do love the whole process.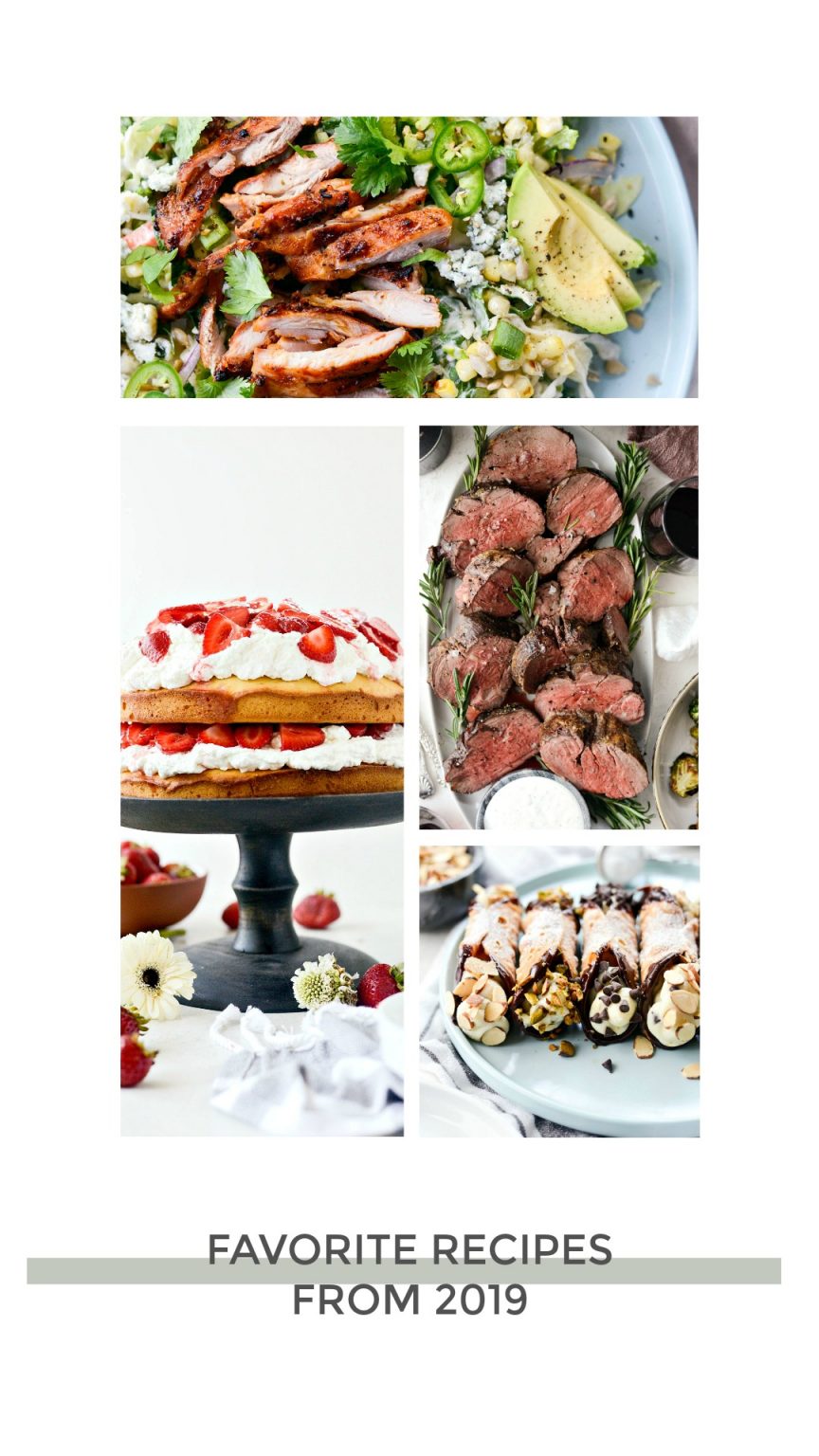 I always get asked "what's your favorite recipe?" and I always tell the person "all of them" because I really can't pick a single recipe that I love to make or eat more. But I can choose a few standouts! For 2019 there was a lot of good ones. Here are my top 20 and in no particular order.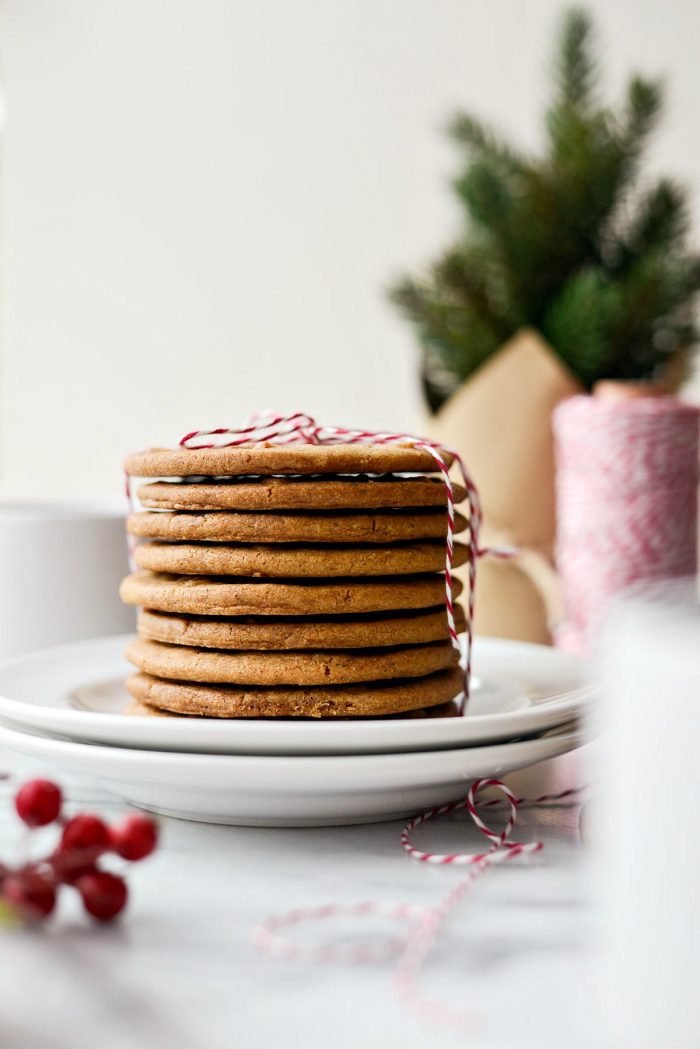 Homemade Speculoos Cookies – Crisp and perfectly spiced cookies that taste like my childhood. Perfect dunked into coffee or tea, whipped into cookie butter and crushed and mixed into ice cream.
Black Pepper Crusted Beef Tenderloin – Easy, beautiful and mouth watering. A simple straightforward recipe for an elegant cut of beef.
Slow Cooker Turkey Breast – Probably the most life changing recipe. A whole turkey breast cooks low and slow in the slow cooker. Easy and foolproof.
Beef Tomato Ancini de Pepe Soup – I can't even begin to count how many times I've made this soup. It's simple to throw together and is so comforting. I serve it with homemade garlic toast – incredible!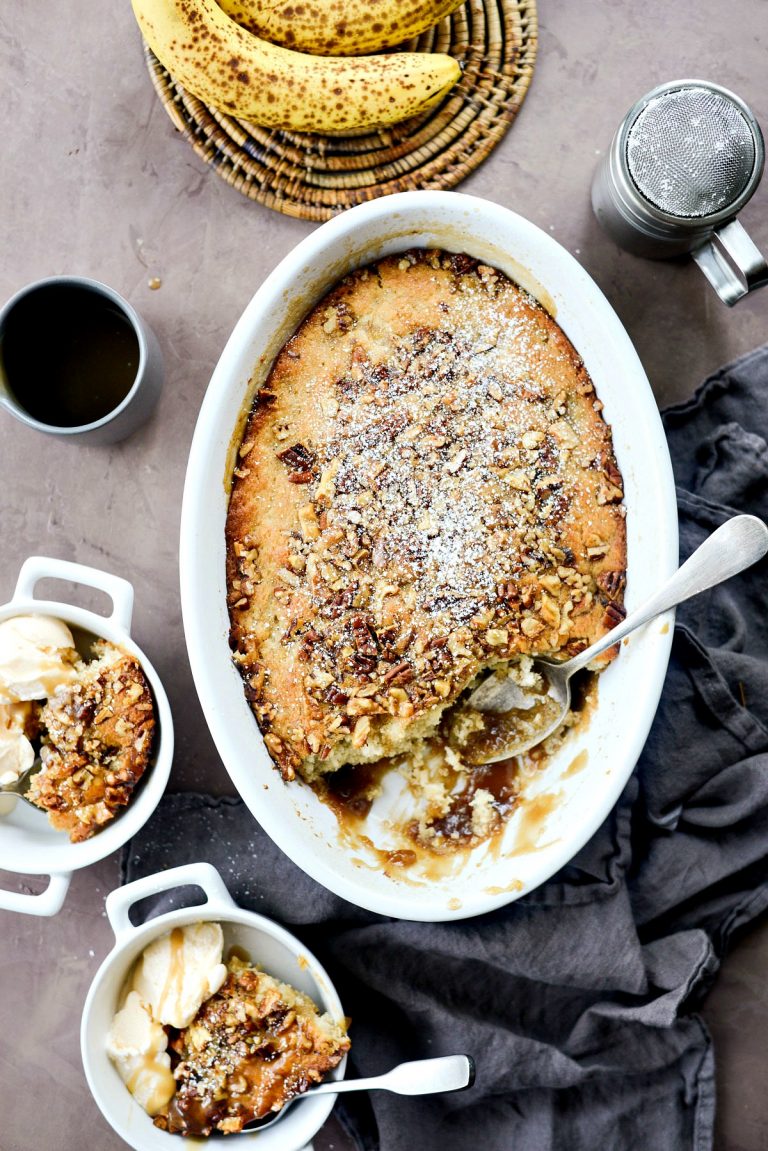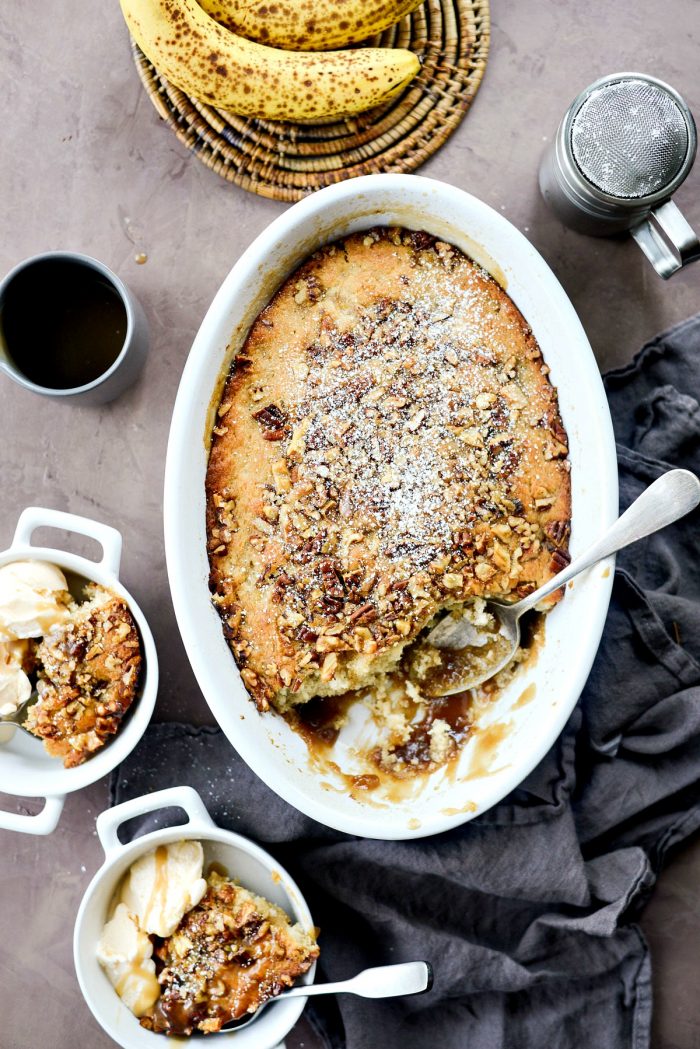 Maple Bourbon Banana Pudding Cake – If you've been hanging around these parts the last 10 years, you're well aware that I'm a huge fan of pudding cakes. This one combine banana with maple and bourbon for one epic dessert.
Apple Pecan Chai Cinnamon Rolls – Although time consuming, these cinnamon rolls are incredible and not too difficult. Apples, pecan and chai spice are a match made in sweet roll heaven.
Easy Baked Mac and Cheese – Say goodby to dry curdle-y mac and cheese. This recipe is my go-to for perfect cheesy macaroni.
Strawberry Shortcake Cake – Layers of homemade shortcake is stacked and layered with homemade whipped cream and lavender macerated strawberries. And it's pretty too!
Summer Coleslaw Chicken Salad – such a fun summer salad. Healthy and with lots of toppings… just how I like it.
Chicken Caesar Pasta Salad – This was an overwhelmingly huge hit with my family. Light and flavorful with lots of delicious texture.
Easy Baby Back Ribs – Most definitely a recipe I'm most proud of because cooking ribs used to intimidate me. This recipe is EASY and the sauce is perfection.
Pickled Strawberries – Pickled strawberries are so underrated. They are so flavorful and delicious in salads.
Blackened Fish Tacos with Cilantro Pesto Slaw – Inspired by my trip to Maryland in the spring, these tacos have blackened cod, cilantro pesto slaw and a to die for chipotle crema.
Cucumber Tomato Salad – simple, fresh and SO good.
French Onion Chowder – This recipe combines my love for french onion soup with a cream chowder.
Homemade Cherry Pie – Forget about jarred pie filling because homemade is so much better!
Kung Pao Chicken Stir-fry – Inspired by Panda Express, I make this spicy stir-fry all.the.time.
Homemade Oatmeal Cream Pies – So good and even better when chilled!
Greek Yogurt Pizza Dough – I make this at least once a week because it's so easy! No need to worry about yeast, all you need is a handful of ingredients and a few minutes.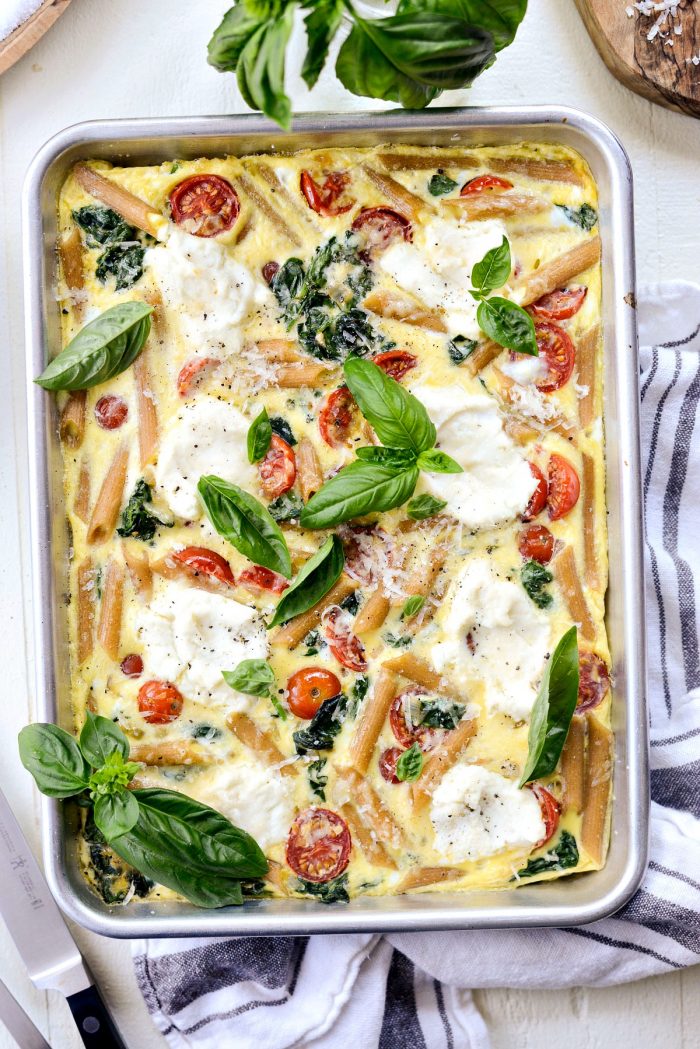 Sheet Pan Spinach Tomato Ricotta Pasta Frittata – I love a frittata and this one is made in a sheet pan is perfect for a lazy weekend morning!
What are your favorites? I'd love to know!
On a more personal note, this year was jammed packed with lots of exciting events. So with that said, I'll start with Malloree.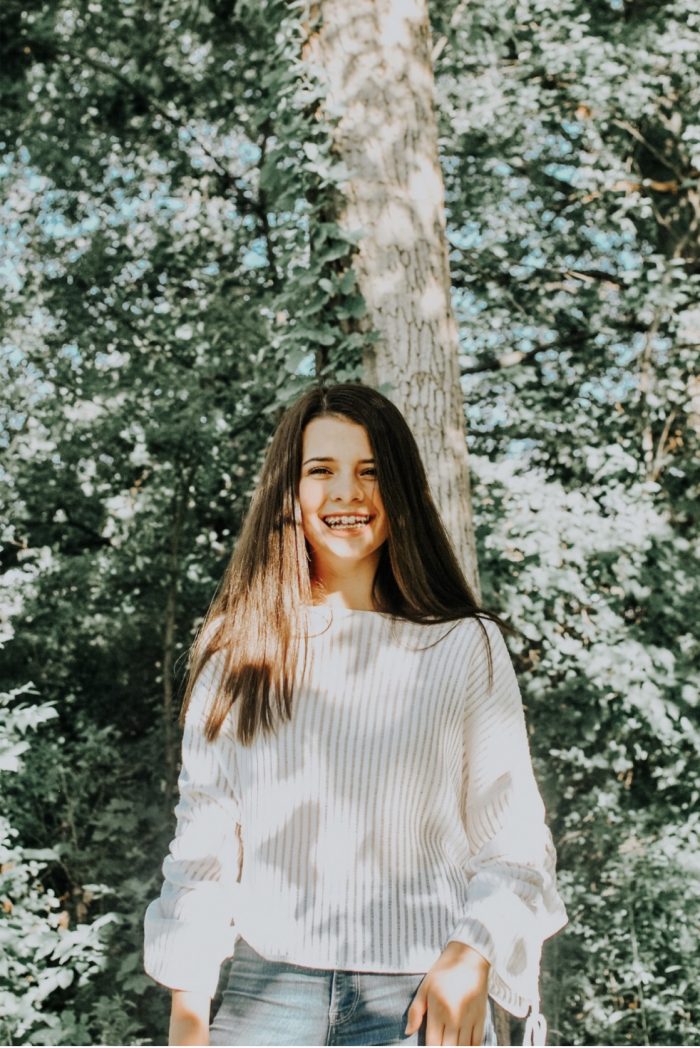 In 2019, Malloree turned 15 and had to balance a schedule between homework, dance practices, friends and drivers training😳. It's hard to believe we're at this stage of her life but I'm proud to say she has earned her drivers permit and is already a pretty decent driver.
Her year kicked off with her varsity dance team winning 1st place in hip-hop at the Piston's Classic competition. Which they were then selected to perform during halftime later that same evening. Mind you this was Mal's first competition to perform in EVER and to win 1st place and perform in front of thousands at Little Caesars Arena is HUGE. I mean, who can say that they've done that?! I'm not going to lie, I still get weepy whenever I watch the video from that night. That's our girl!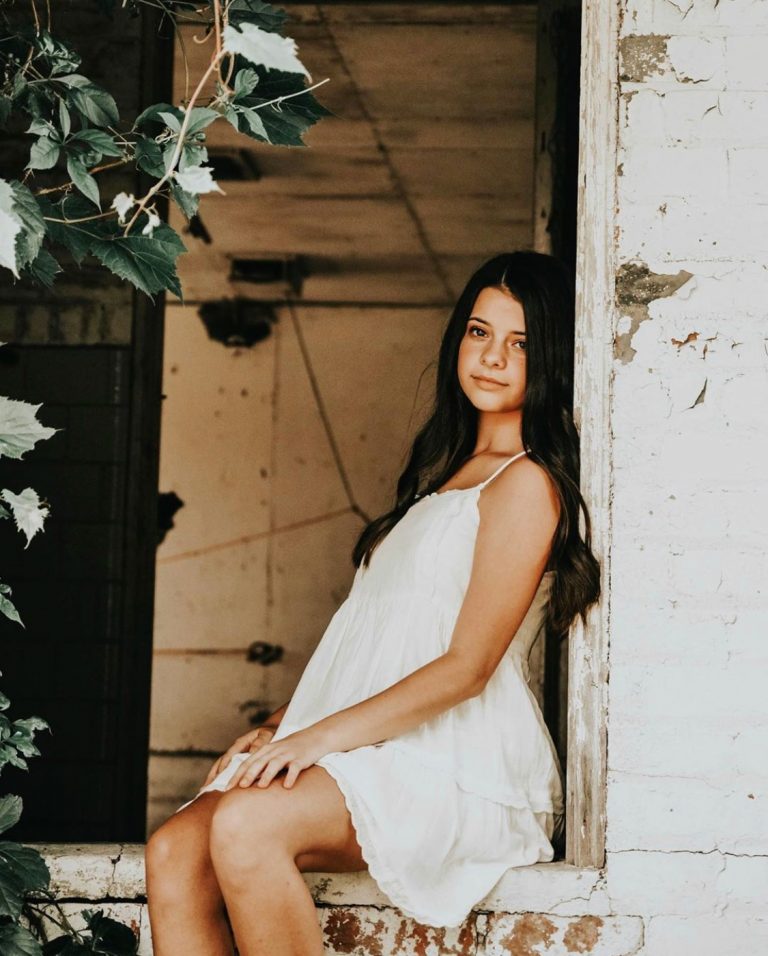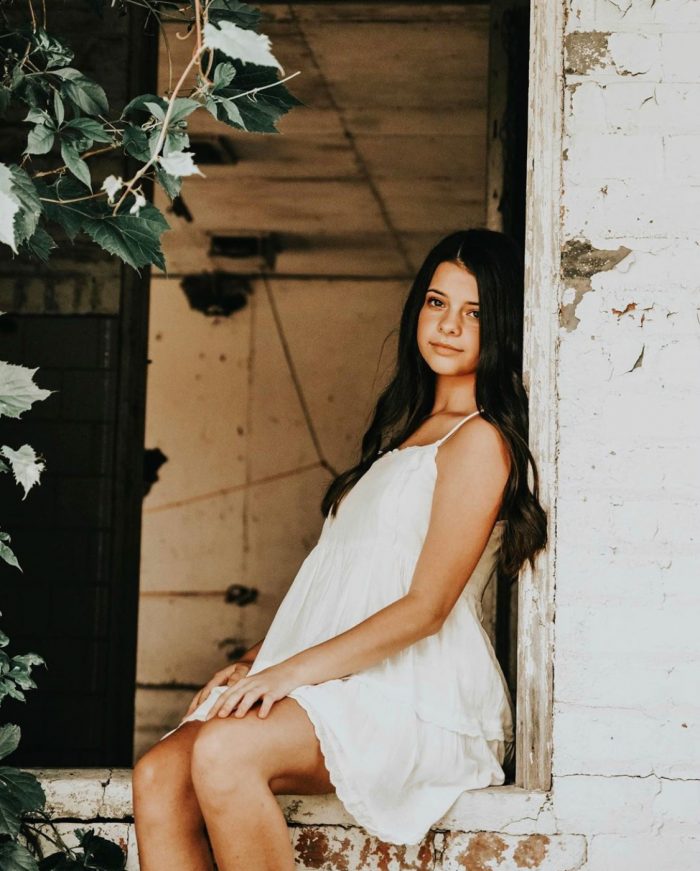 Besides growing as a dancer and incredible kind human, Mal has maintained good grades, built strong friendships with great friends and is looking forward to her braces coming off in 2020. This coming year is going to be Mal's year, I can tell already.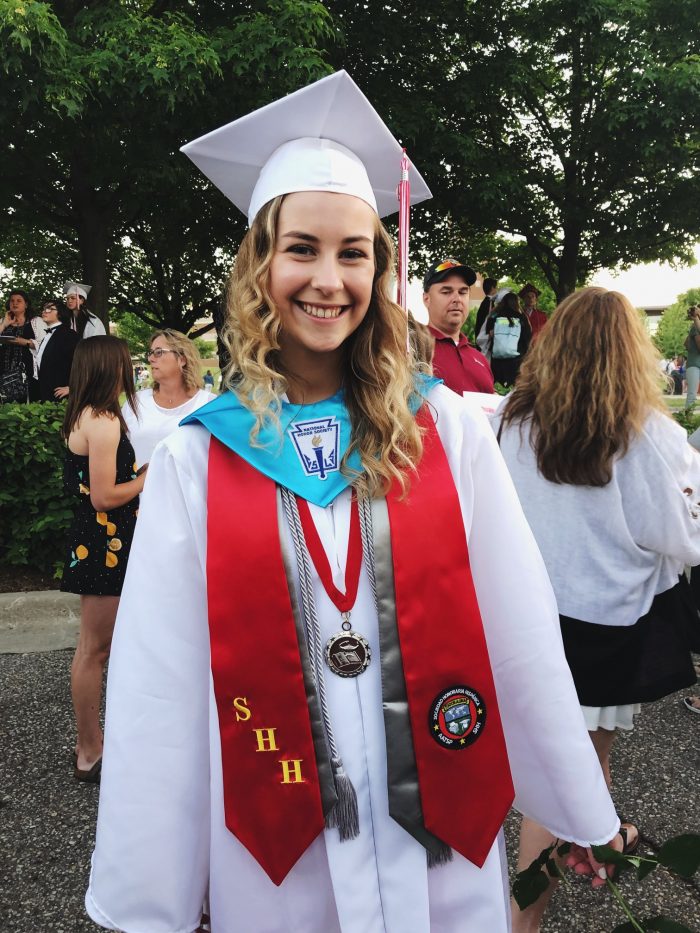 The year was full of change for Haileigh. In spring we watched our oldest walk across the stage to accept her high school diploma. To say we are proud is an understatement. Haileigh graduated Magna Cum Laude and is one of 52 senior scholars. She was also apart of the National Honor Society, Spanish Honor Society and National Technical Honor Society. Haileigh also participated in a teacher cadet program through school where she went to surrounding area elementary schools to assist teachers of different grades. She worked extremely hard the past 4 years, all the while either playing softball or working a part time job. She deserves every single accolade.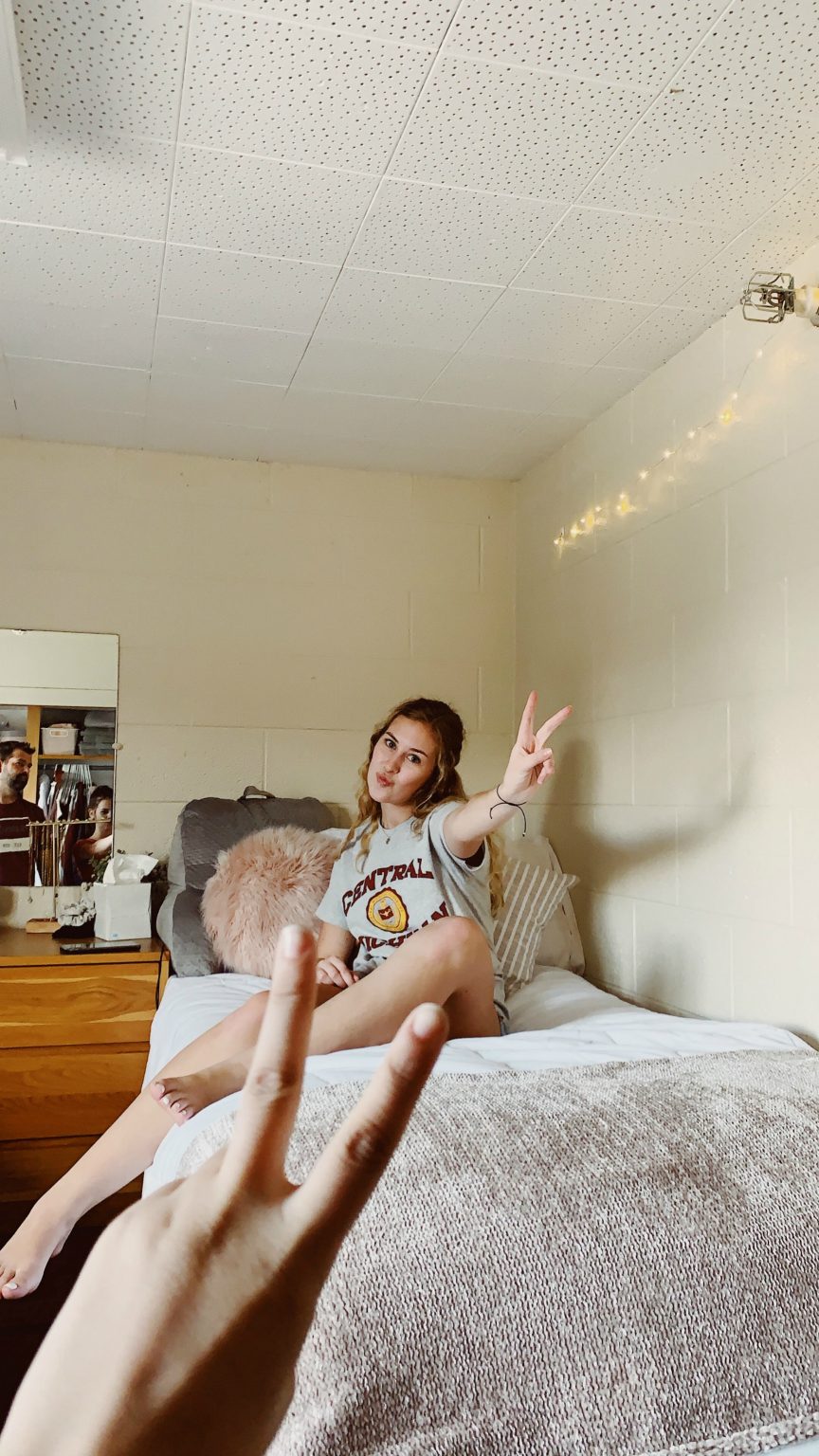 Then in late August, we moved her into her dorm at college where she will work towards a degree in teaching. She LOVES college and dorm life and has lucked out with great roommates, who are now close friends. We miss her face and infectious laugh around here, but she comes home often and we FaceTime and text a ton so it hasn't been too unbearable.
Pat and I started the year hiking A LOT. In first 4 months we hiked 24.5 miles. That's 121,204 steps – I kept track! Hiking came to an end when we had to start getting things done and ready for Haileigh's grad party. But we have plans to start back up again this coming year.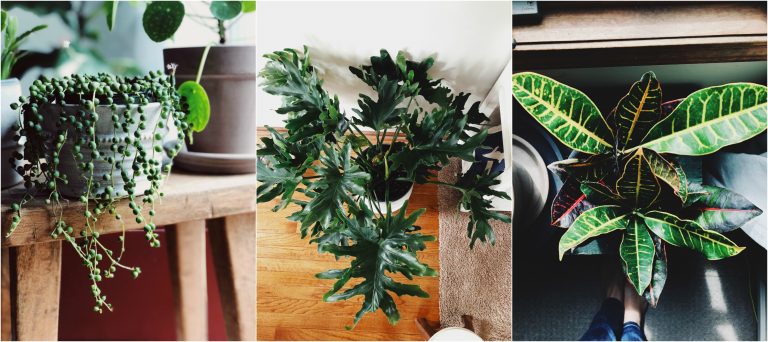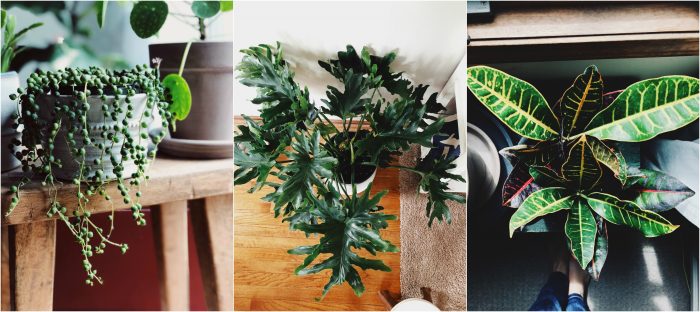 I acquired quite a few new plants this past year. Since buying my first plant on my birthday 3 years ago, I now own 27 plants – I just counted. They bring a pop of color to whichever space they're in and and I love them all. And their deep green leaves was the inspiration for the accent color on SS!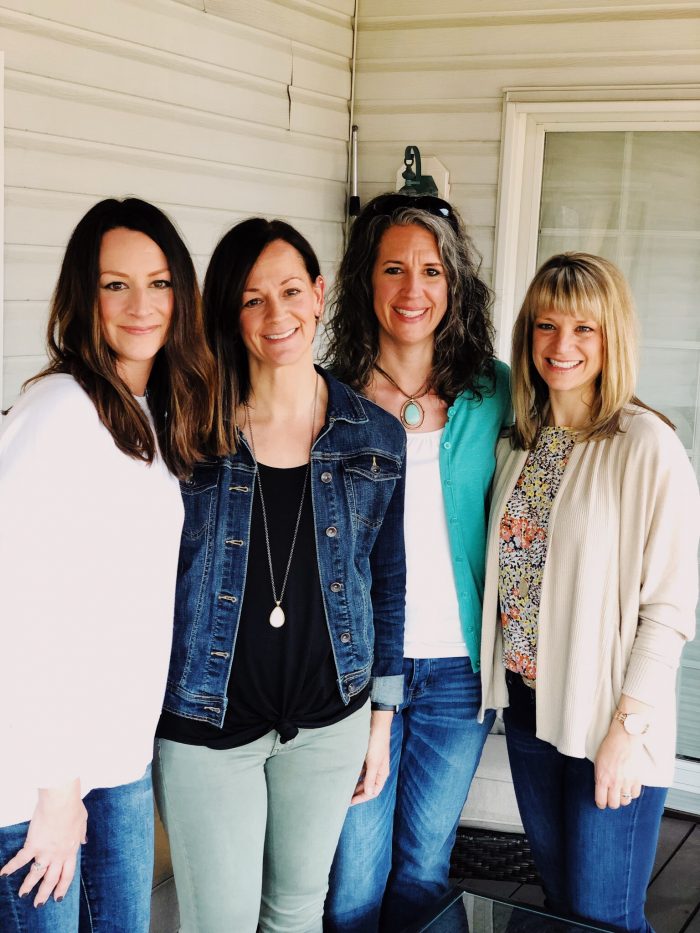 In April of 2019, my three sisters and I met up in Maryland for a much needed girls weekend. We ate good food, drank LOTS of wine and spent quality time catching up. I think it was 5 years since the last time us 4 got together, which is way too long.
Can you tell we're related?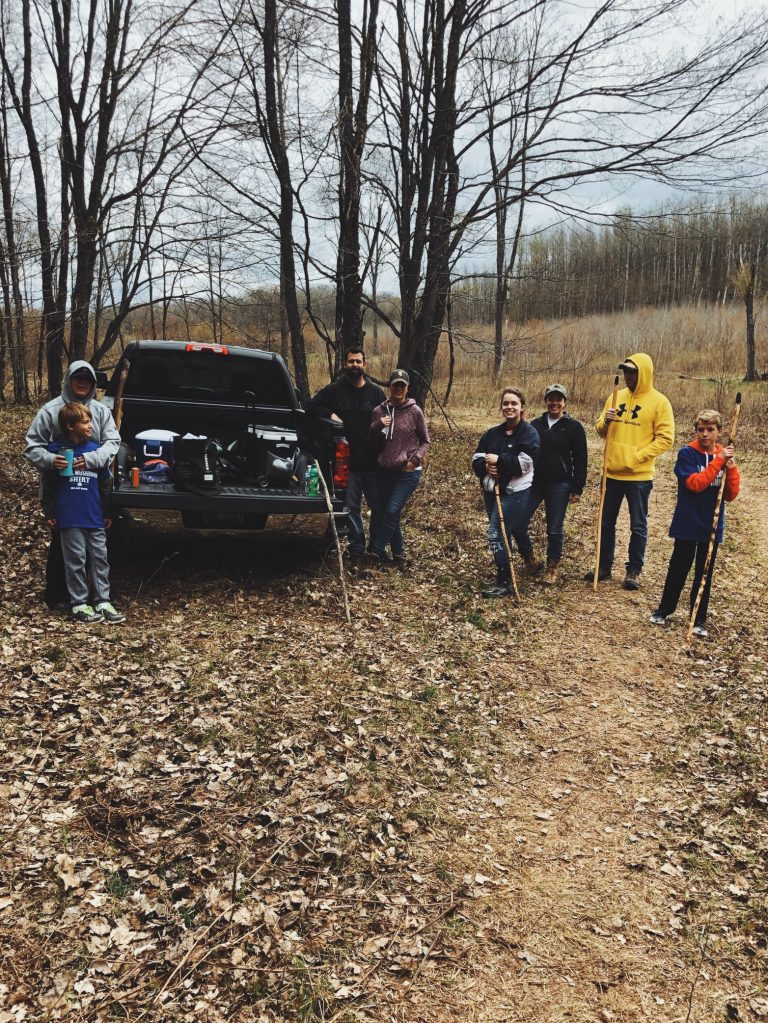 Over Mother's Day weekend, Pat and I headed up north to meet up with friends at his family's cabin to go morel mushroom hunting. Although the Michigan air was really chilly it was such a fun time. If my memory serves me right, I believe the combined total of morels was around 98! That's a lot of mushrooms! Afterwards, our friends grilled up steaks, sautéed morels and wild leeks for one epic dinner. I brought brownies. The remainder of the night was filled with shenanigans. I'll just leave it at that. 😉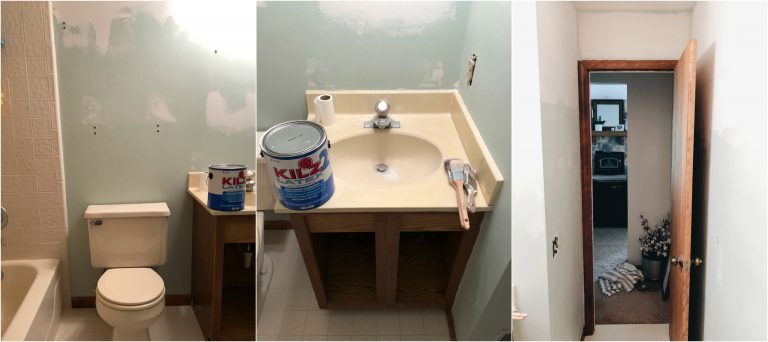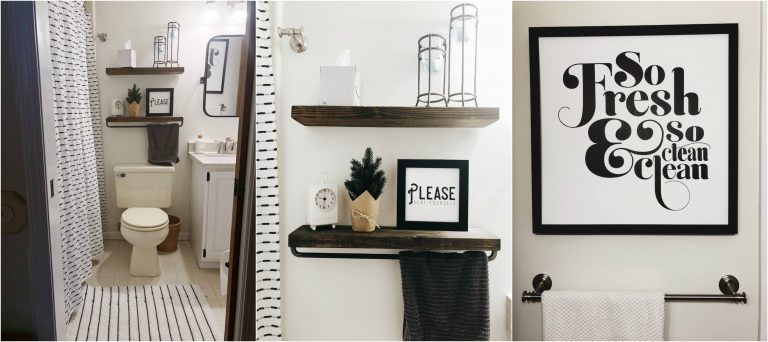 In the meantime, Pat and I spent majority of the first half of the year doing some renovations. It started with remodeling a bathroom. A small, windowless bathroom just off our living room. Years ago, we painted the wall's with a blueish color that obviously contrasted horribly with the off white fixtures😂. We didn't have a lot of time to completely gut it and start over (nor did we really want to) but together we tackled this eyesore.
Of course it wasn't as easy as slapping a coat of paint on the walls. Faulty ventilation was the cause to some pealing paint, so Pat had to scrape peeling paint from the top half of each wall, use drywall mud to patch and then sand it smooth. We then ripped out the sink topper, light fixture and replaced it with something more modern. I painted the walls an off white (Valspar paint with Sherwin Williams color in White Heron) and the wood trim and vanity is painted in Bistro White.
Needless to say, it's a brighter and more polished space!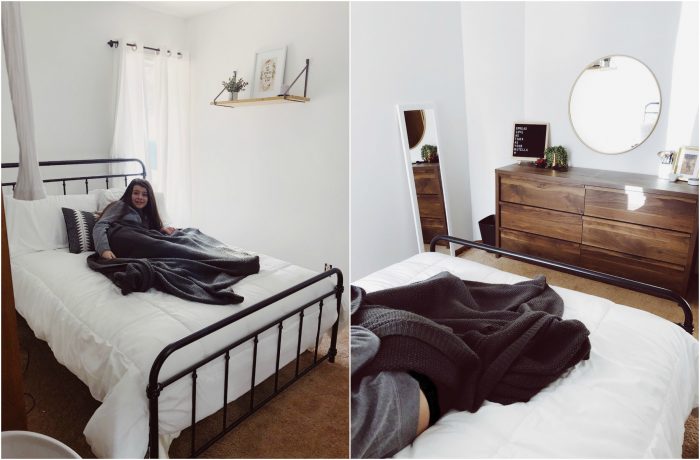 Next we moved on to Mal's room. Her bedroom is on the smaller side (actually, all of ours are). Her only request was that she wanted white walls, a black iron bed and a white comfort. So that's what she got. Her room is a serene space and I love the simplicity.
I purchased the bed frame, dresser and bedding from Wayfair and the paint is Sherwin Williams Bistro White in Valspar paint (eggshell finish). Just in case you were wondering.😉
When it finally got warm, we go busy outdoors ripping out flower beds, weeding and planting flowers, bushes and spreading so. much. mulch. I love yard work, really any and all house projects if I'm being honest, and it's so much more fun doing these things with Pat. We make the best team!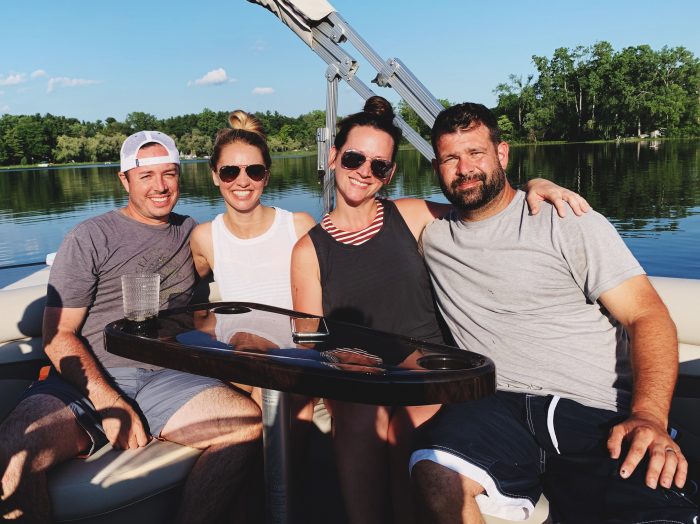 On one of the hottest days of summer, our good friends Mike and Heidi offered to come over and help us stain our front AND back decks. Who offers to do that?! Great friends, that's who! We've all been friends for years, even went to high school together and Pat and I are so lucky to have had their help that day. After 6+ hours of nonstop staining and sweating, we ordered pizza and took our boat out to the middle of the lake for a swim.
Friends who stain together, stay together.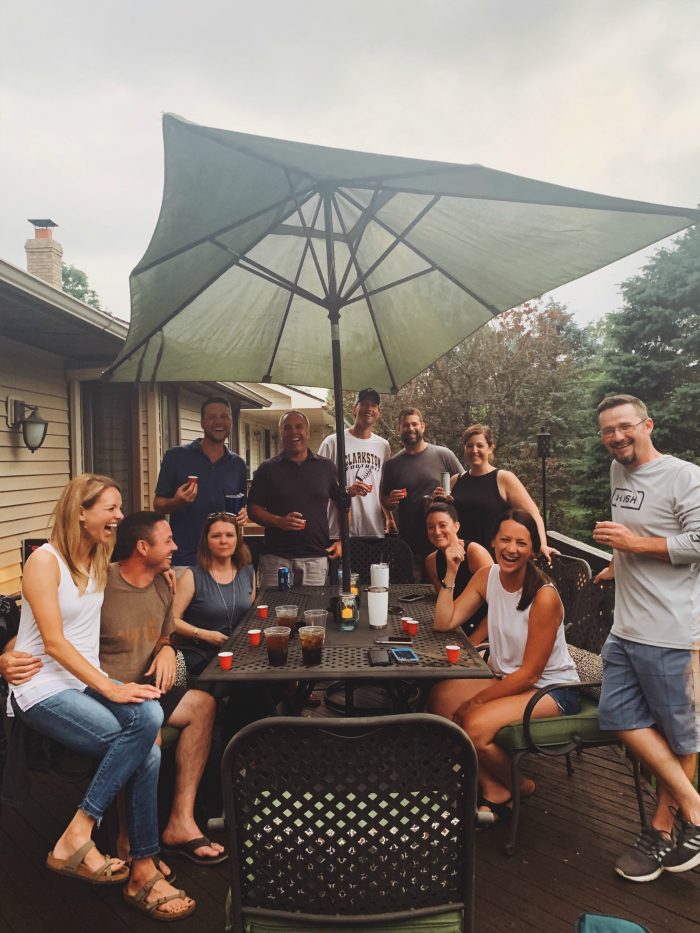 The weekend after we stained our deck, a few of our closest friends came over to celebrate Pat's 40th birthday. Because of our hectic summer, gearing up for Haileigh's grad party and getting her ready for college, we couldn't do anything too elaborate. So we grilled burgers and hotdogs, had some adult beverages that may or may not have lead to a 90's dance party.
Such a fun night celebrating my favorite guy with some of our favorite people.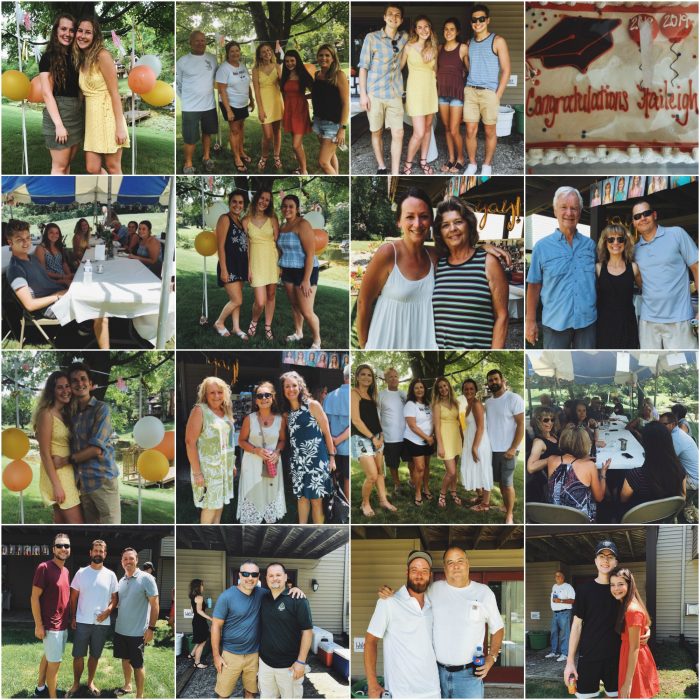 Two weeks after Pat's party we held Haileigh's grad party in our back yard. It was close to 100° that day, luckily there was a strong breeze but oh my gosh was it steamy. We had it catered by our favorite Mexican restaurant and there was plenty of cold beverages. So many people came out in the heat for her celebration and we're so thankful and grateful to each and every single person.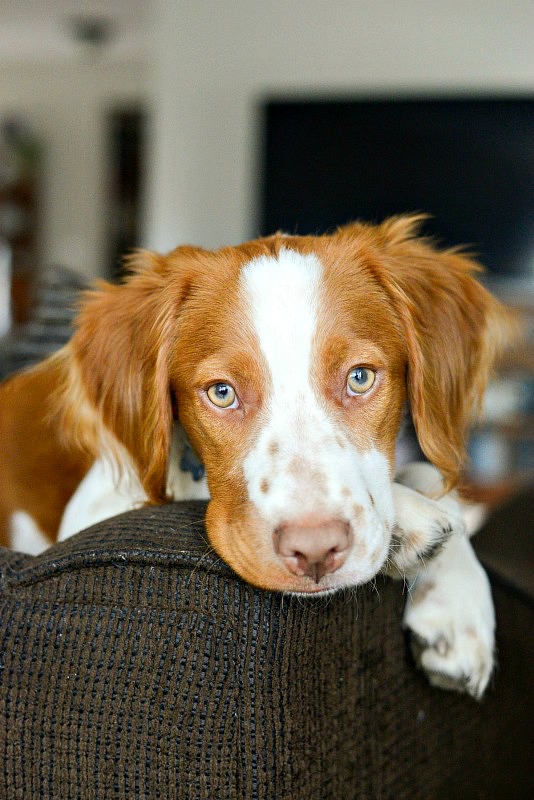 Meet Finnegan!
Or Finn, Finny, Finn Diesel 😂…
As if the year wasn't already crazy, we decided to get a puppy!
Back in mid-July, Pat did a lot of research and reached out to a well known Brittney breeder who then got him in touch with another breeder who's dog (Ginger) just gave birth to a litter of Brittney puppies. Ironically they were born on the same day as Haileigh's grad party. And since Pat was the first to inquire, he was able to get the first pick of the litter. We waited the longest 6 weeks of our lives to meet them and pick out our pup.
Pat fell in love with his orange lip and the rest is history. Two weeks later we picked him up and brought him home.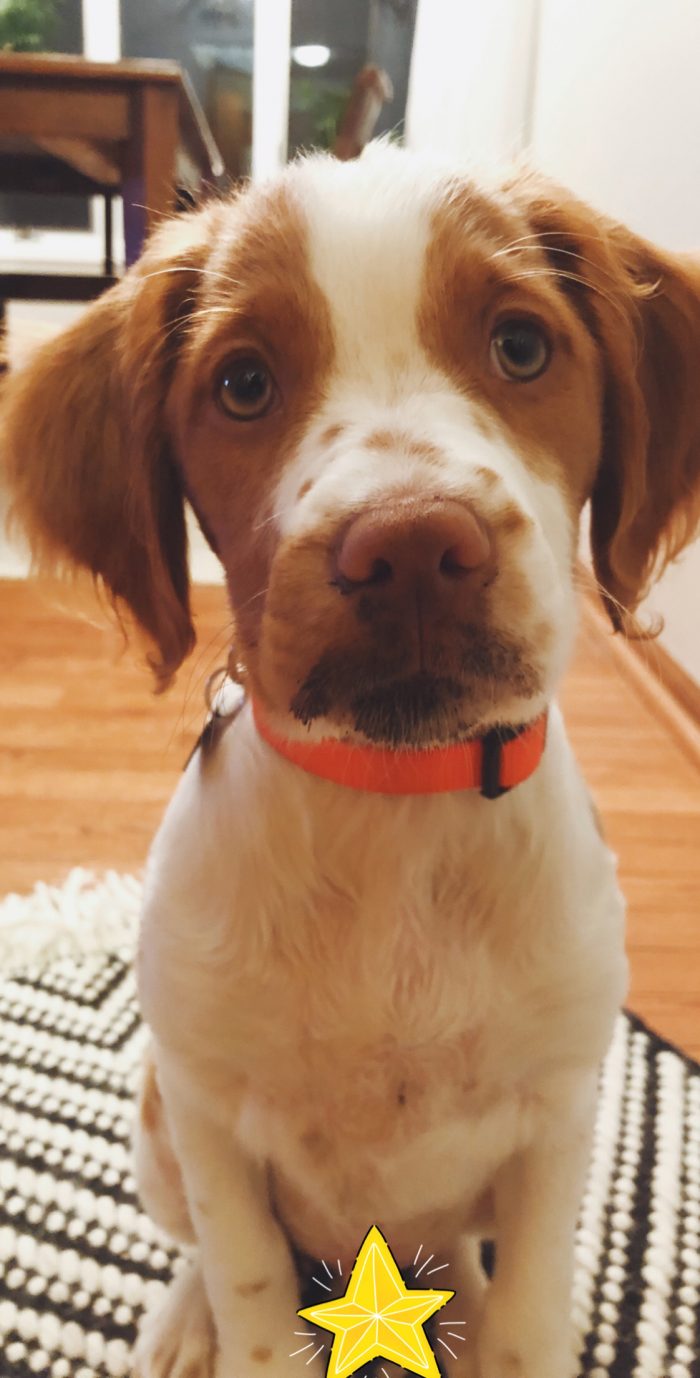 Today, he's 6 months old and is such a good dog… when he's not busy being a puppy. 🙂
Since we got Finn, we've laid pretty low. There was a period of time when we couldn't really be gone for long because of his teeny bladder. It's better now, but we still don't go out too much. Which is perfectly fine with me.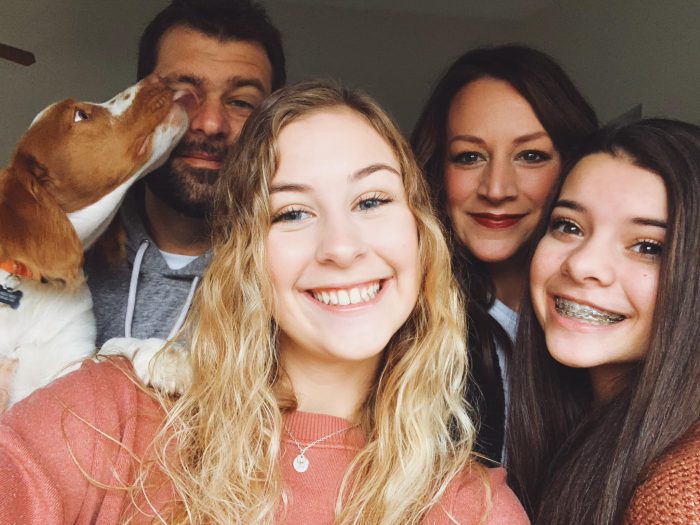 Looking back, the whole year was pretty stellar. And I wouldn't change a single thing.
I'm so deeply grateful for our friends and family. Whether it was lending us a hand to tackle a project or offering words of encouragement while we sent our girl off to college. We are thankful for each and every person. This year wouldn't be what it was without each and every one of them.
And to each and every one of you that come to visit this blog over the years, thank you! This is my dream job, one that I am still so incredibly thankful for. I love cooking and sharing and the fact that I'm starting my 10th year is mind boggling. I appreciate each comment you leave, email I receive and recipe you make and share. I wouldn't be where I am without your support.
I wish for you all to have an amazing 2020 and that it brings you peace, love, joy and laughter.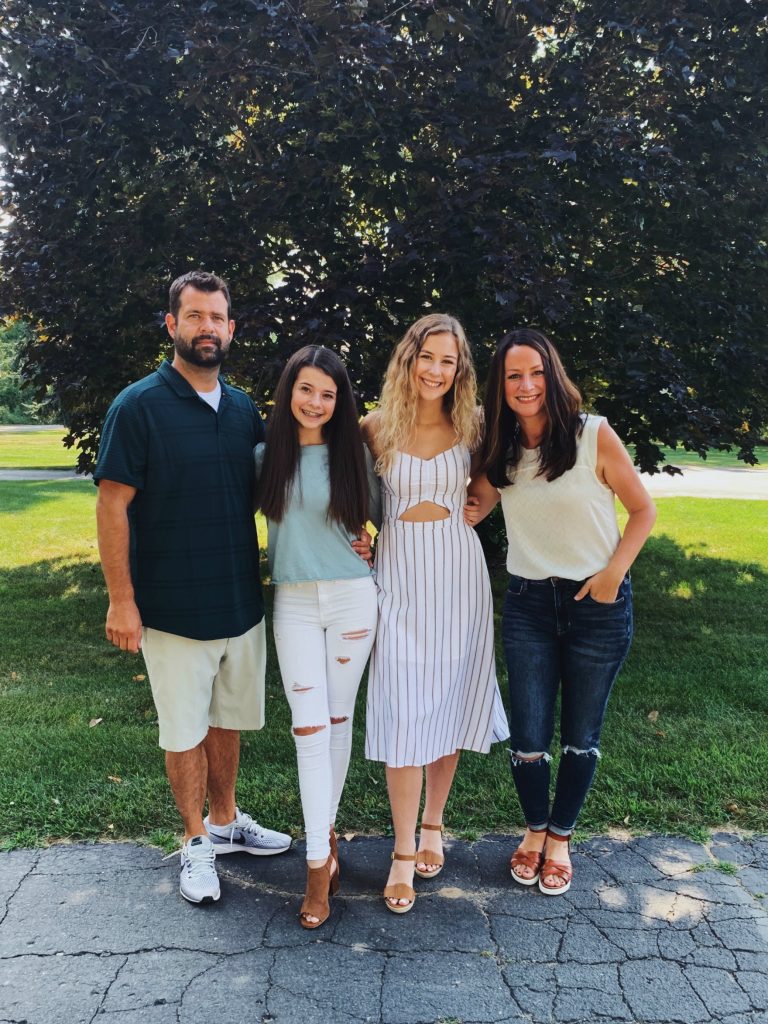 From my family to yours, Happy New Year!
Want to read my past year in review posts? Here are the last 9 years.
This post may contain affiliate links.
Buy the Cookbook: Simply Scratch : 120 Wholesome Homemade Recipes Made Easy Now available on Amazon »
THANK YOU in advance for your support!