Who could possibly resist Homemade Oatmeal Cream Pies? Homemade buttercream is sandwiched between two soft and chewy (and raisin-less) oatmeal cookies. This recipe yields 18 cream pies in about an hour.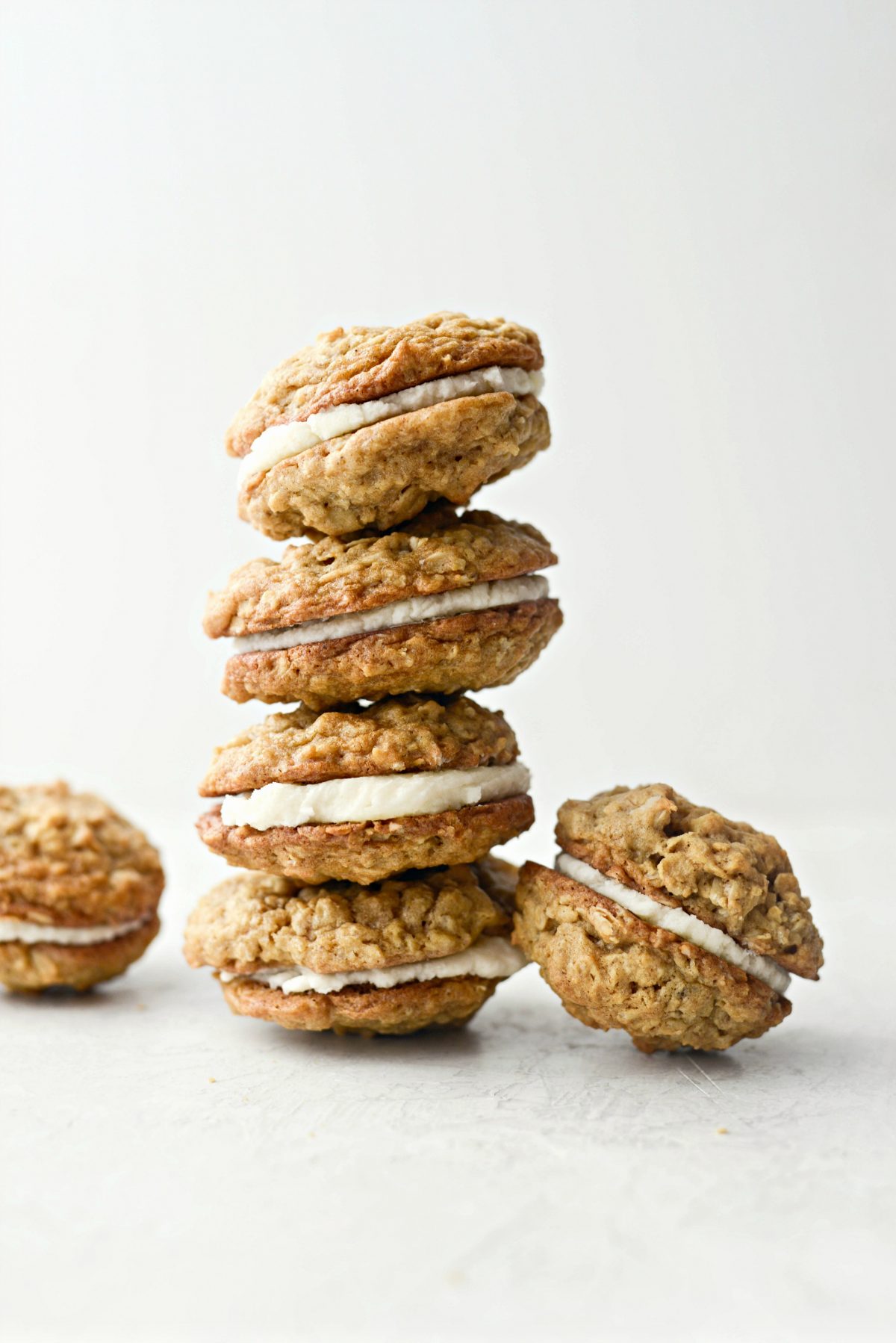 In school, I always had lunchbox envy. I was the kid with the whole wheat bread sandwich, carrot sticks and a banana, not by choice. I'd look over and see other kids pulling open their plastic she-ra or care bear lunchboxes and, after removing their thermos and sandwich, the prepackaged oatmeal cream pie was sure to follow. I would sit there, knowing there was no way a cream pie, ding dong or ho ho would ever grace my lunch box. The biggest thrill in my lunch box was my peanut butter and grape jelly sandwich. But the pb wasn't even Jif!! It was the kind you had to stir with a knife first. Poor poor little Laurie.
Little did I know then, that those cookie pies taste great to a kid whose tastebuds only register sugar. But in reality, homemade oatmeal cream pies are 8 gazillion times better. First of all, thicker cookies that have more texture and flavor. Secondly, homemade buttercream. There really is no comparison.
Put one of these in you or your kids lunch boxes and then see who's the jealous one. My guess is that it's the NOT the kid with a homemade oatmeal cookie sandwich.
To make these Homemade Oatmeal Cream Pies You Will Need:
1-1/2 cups unbleached all-purpose flour
1 teaspoon baking soda
3/4 teaspoon kosher salt
1/2 teaspoon ground cinnamon
1/4 teaspoon ground nutmeg
2 sticks (1 cup) room temperature (softened) unsalted butter
1 cup dark brown sugar
1/2 cup granulated sugar
2 large eggs
1 teaspoon vanilla extract
3 cups old fashioned rolled oats
1/2 a recipe for buttercream frosting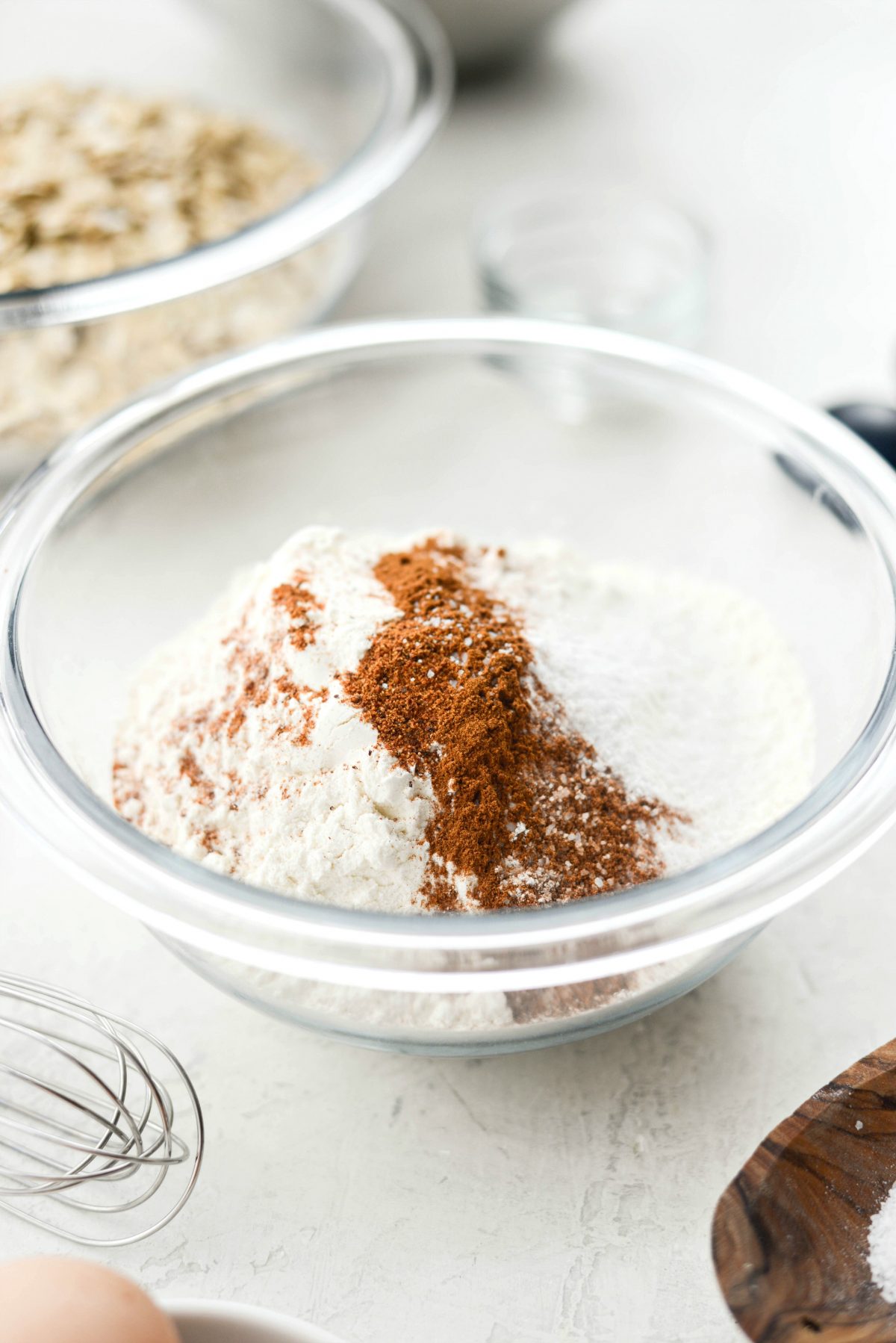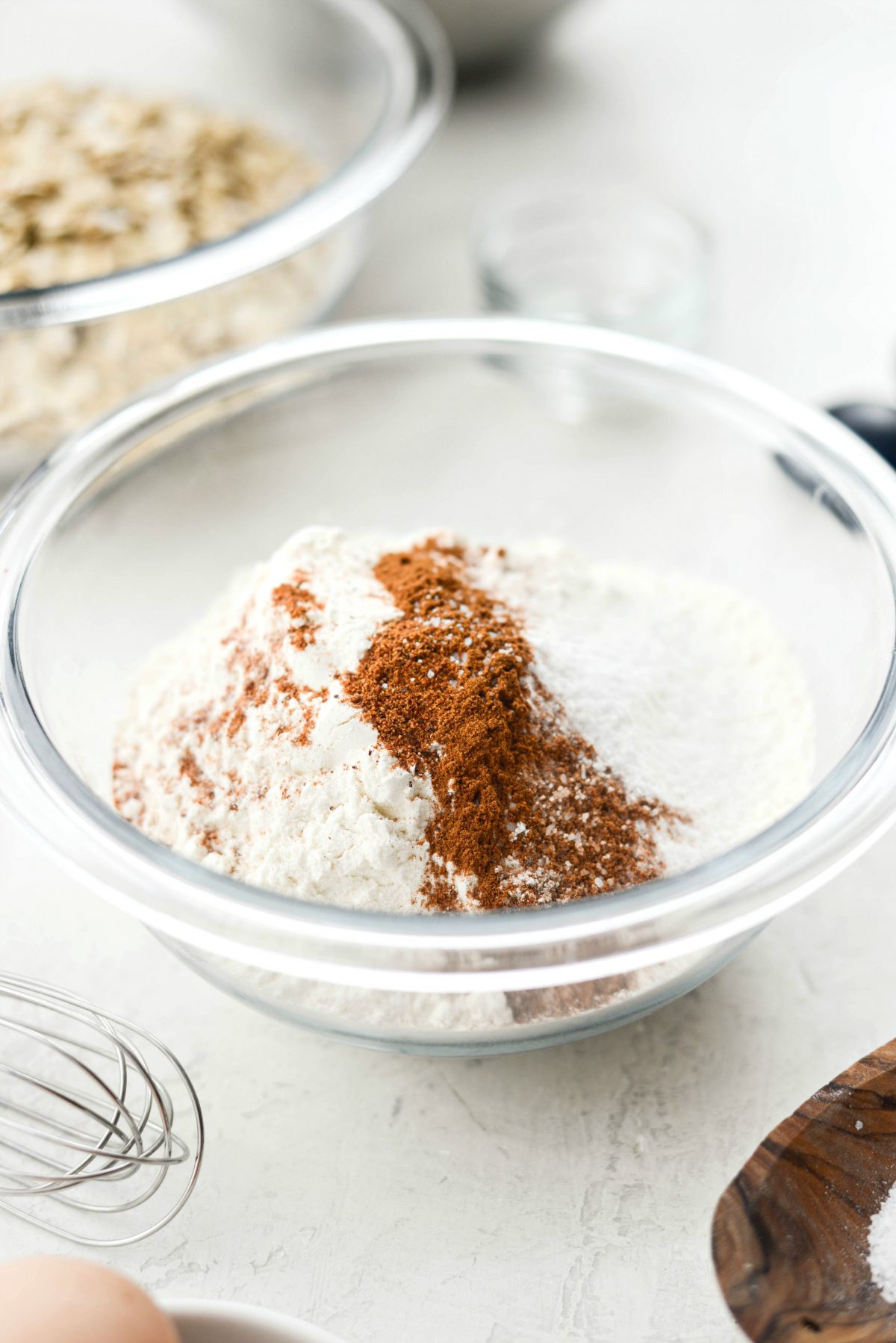 In your mixing bowl, measure and add the flour, baking soda, salt, cinnamon and nutmeg. Whisk to combine and set off to the side.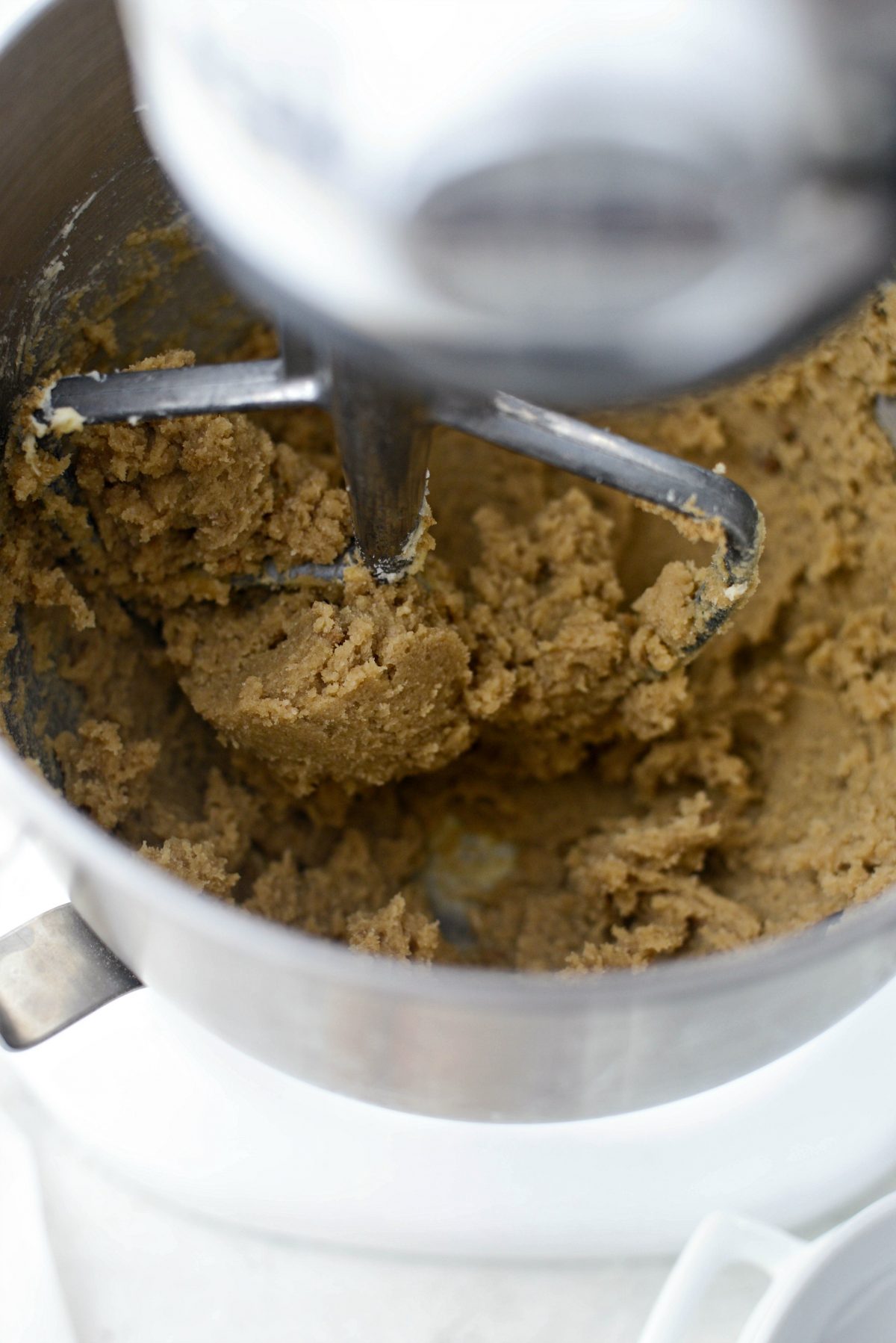 Then, in the bowl of your stand mixer, add the butter and mix on medium to medium-low speed until the butter is fluffy and pale in color. To the creamed butter, add in both sugars and mix until combined.
Next, add inn one egg, mixing until just combine before adding the second egg along with the vanilla extract. Then gradually add in the flour mixture, mixing until just incorporated.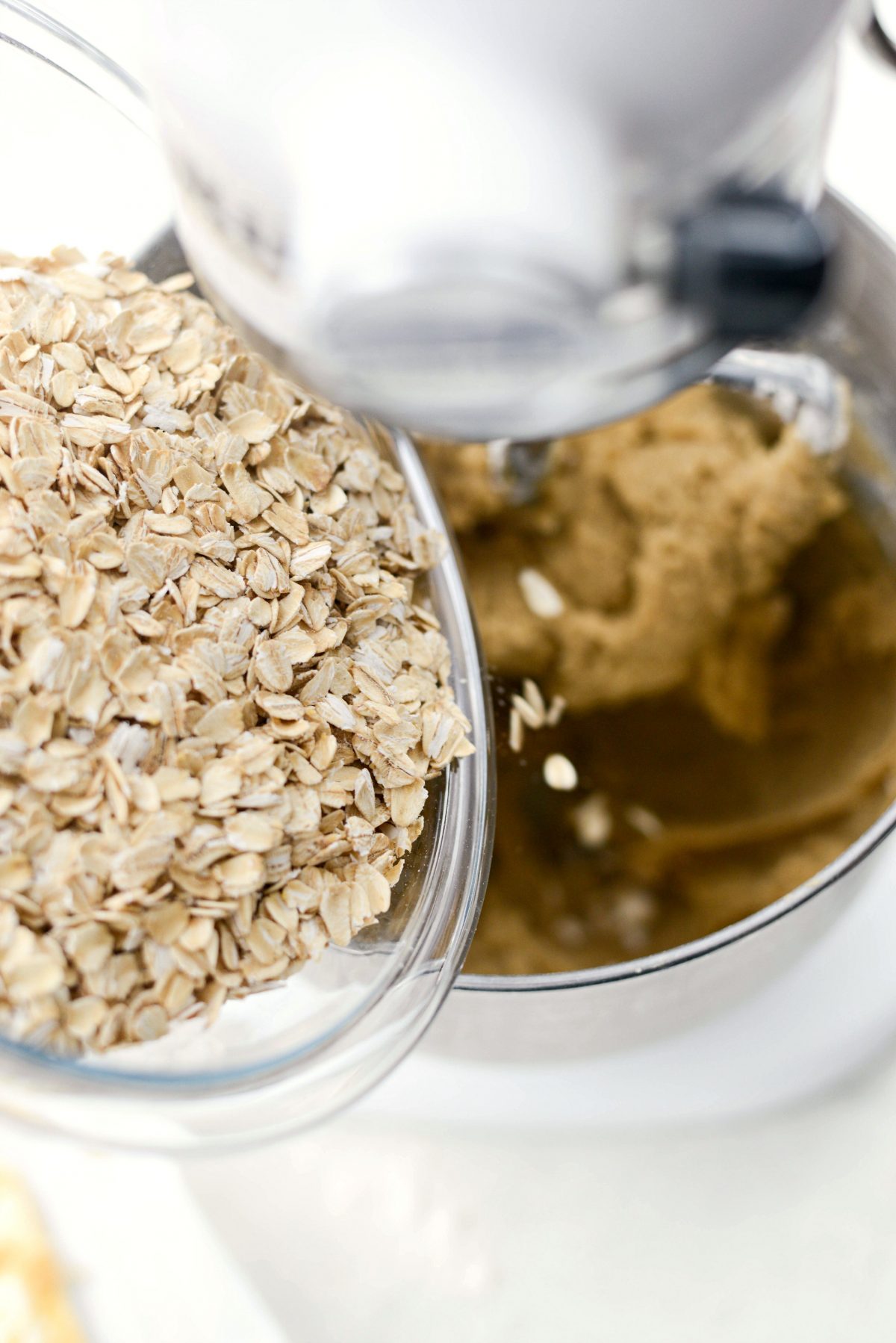 Lastly, add in the old fashioned oats and mix until combine.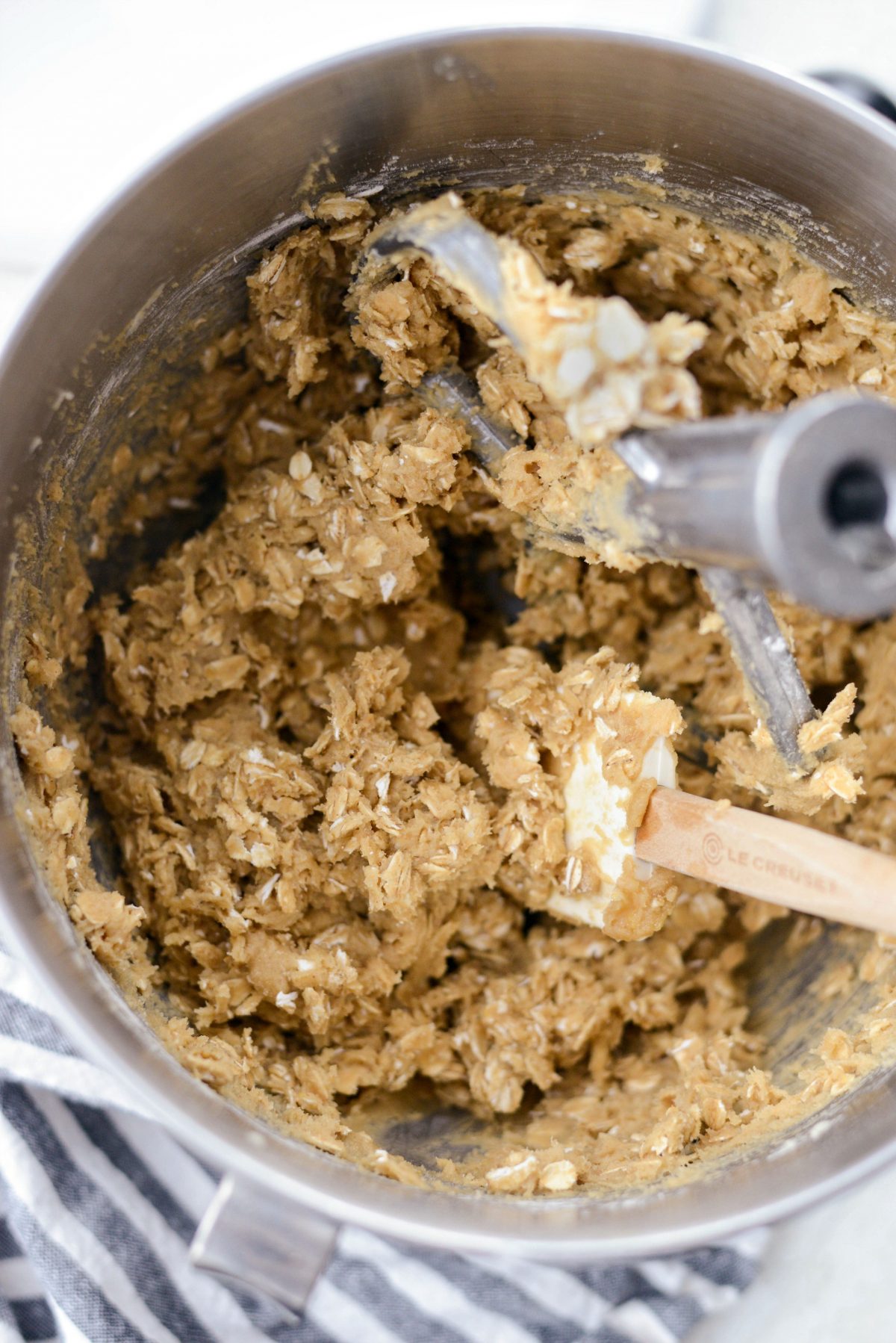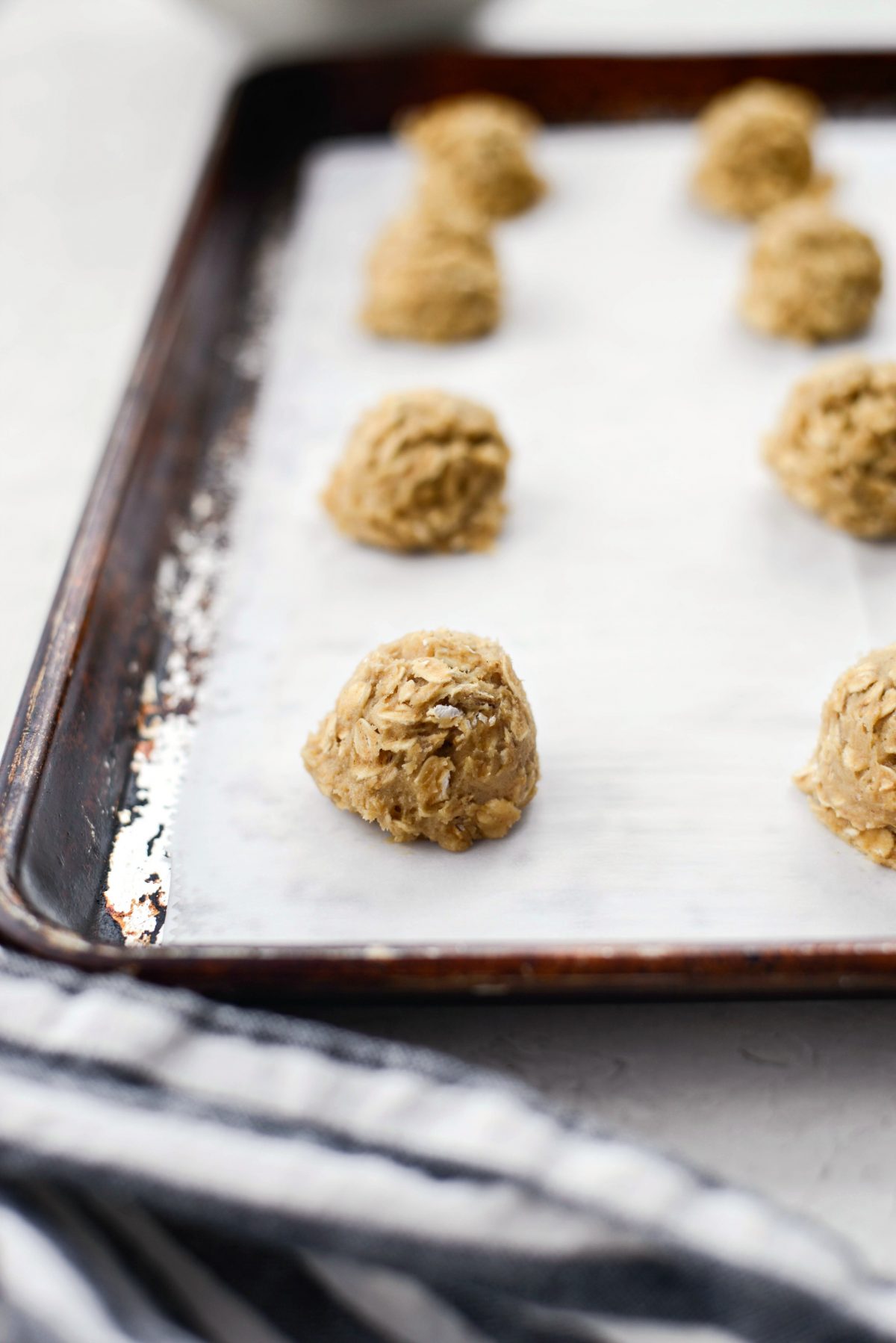 Be sure to scrape down the sides and bottom of the mixing bowl as you go. Next, measure 2 tablespoons of the cookie dough onto your prepared pans.
Bake for 5 to 5-1/2 minutes in your preheated oven, then rotate the pan (back to front) and continue baking for an additional 5 to 5-1/2 minutes.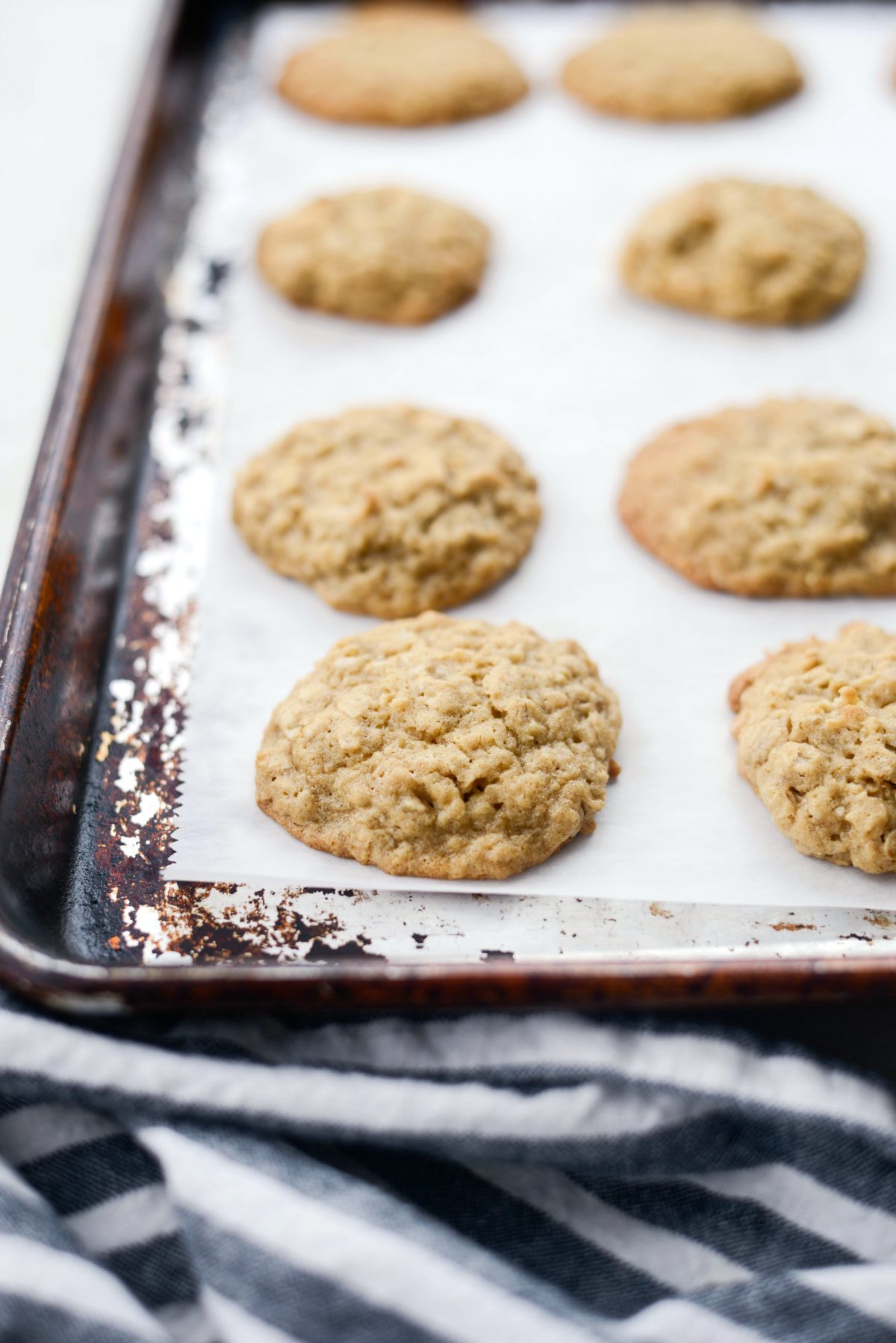 Every oven is different, so times may vary. However, the edges should be lightly golden brown. After the cookies have cooled for a few minutes, use a spatula to transfer them to wire racks to cool.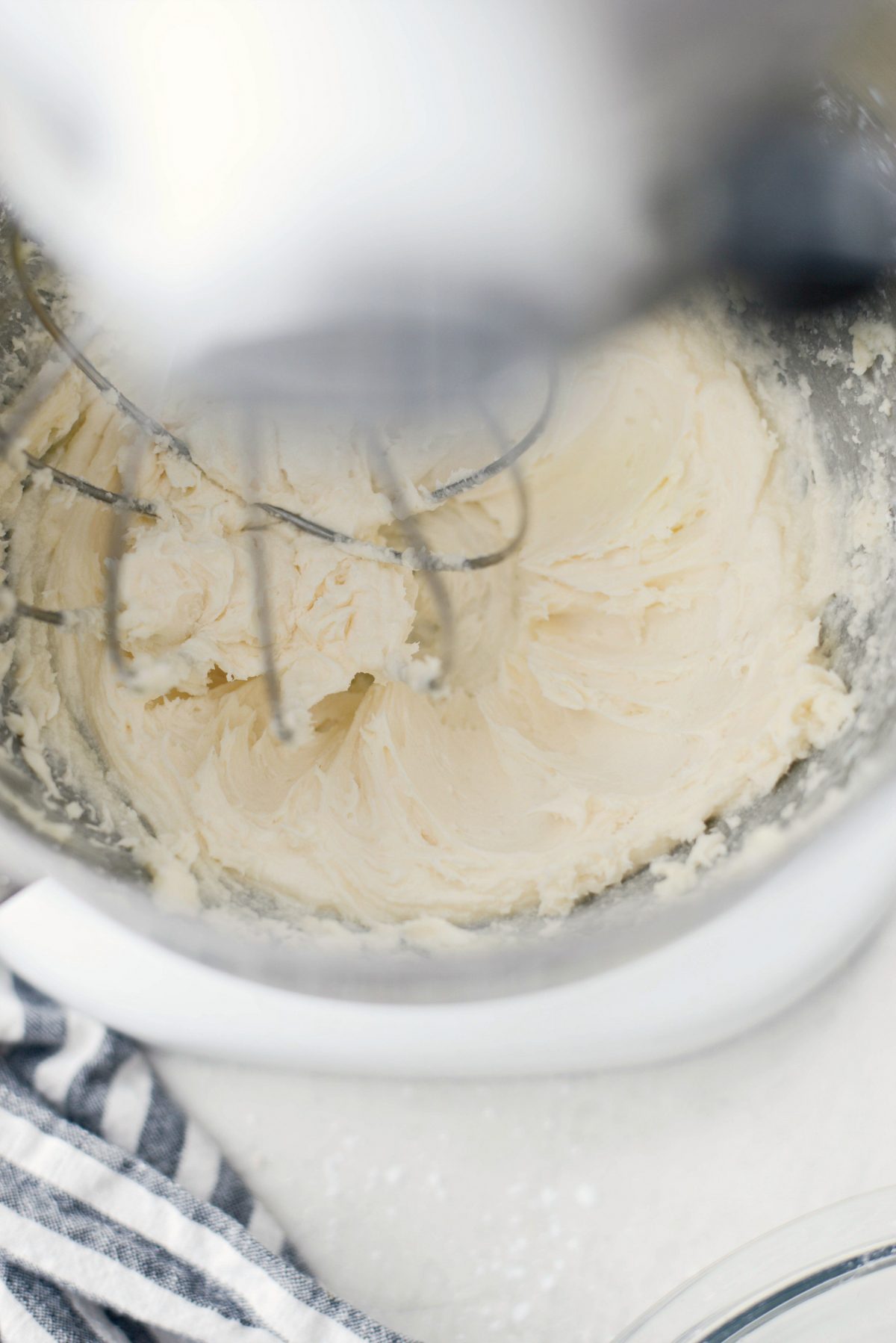 While you wait…make the buttercream! Seriously I just halved this recipe because it's the perfect amount of frosting for the job.
Now for the fun part!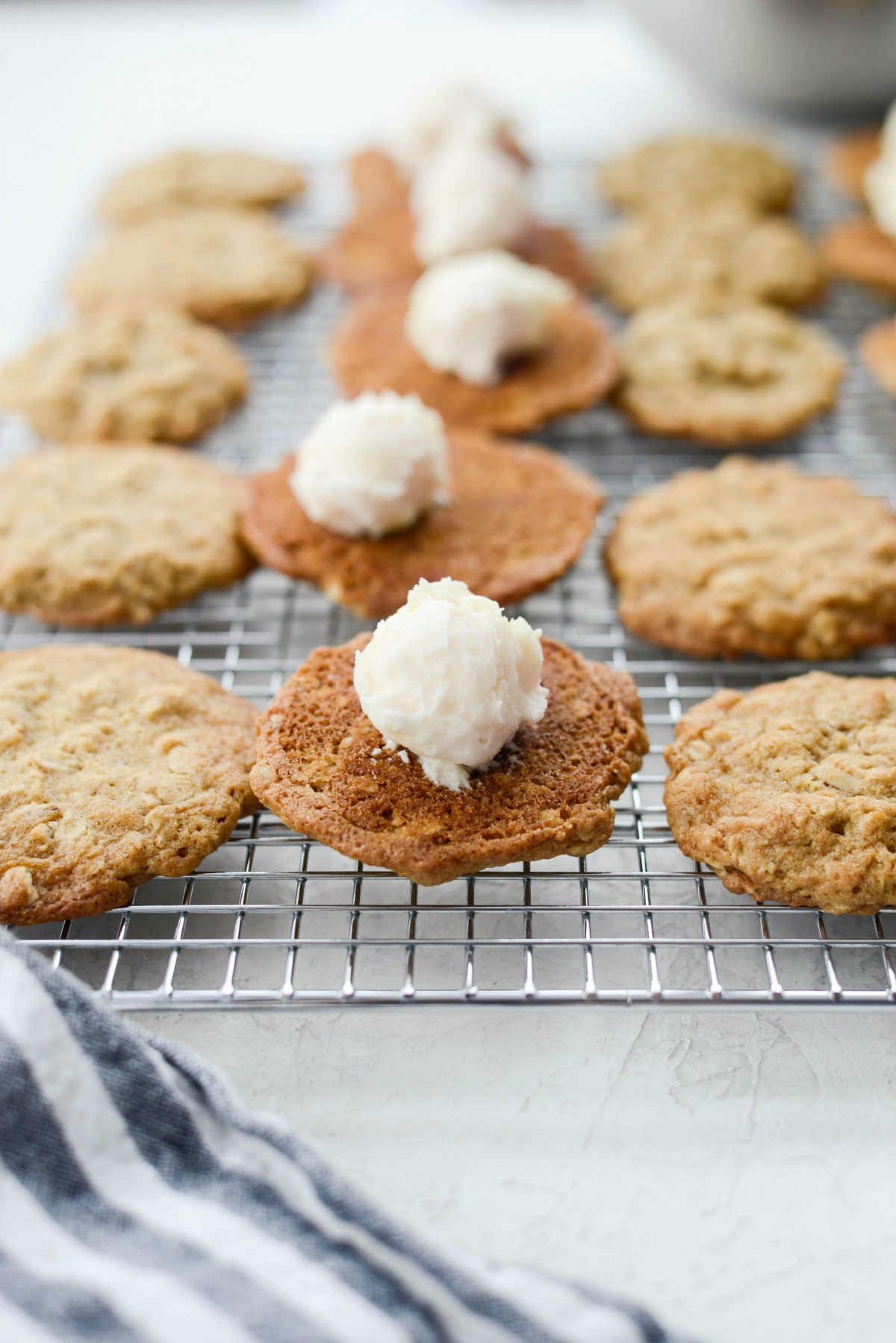 I also recommend pairing the cookies together by similar size/shape. Otherwise they just look weird and you won't get the perfect cookie to frosting ratio. Turn one of the cookies over and add a tablespoon of the frosting smack-dab in the middle.
And then just use the second cookie and slowly and gently press the cookies together until the frosting reaches the edge of the cookies.
So. GOOD.
Finally, unhinge your jaw and inhale.
You are going to lose your mind after the first bite. Chewy, buttery and oat meal-y cookies joined with the sweet, vanilla buttercream. It's a match made in cookie pie heaven. And be warned, eating one cream pie is like eating two cookies so you may need to do mental willpower exercises to keep you from eating 4.
ps. these are excellent straight out of the fridge.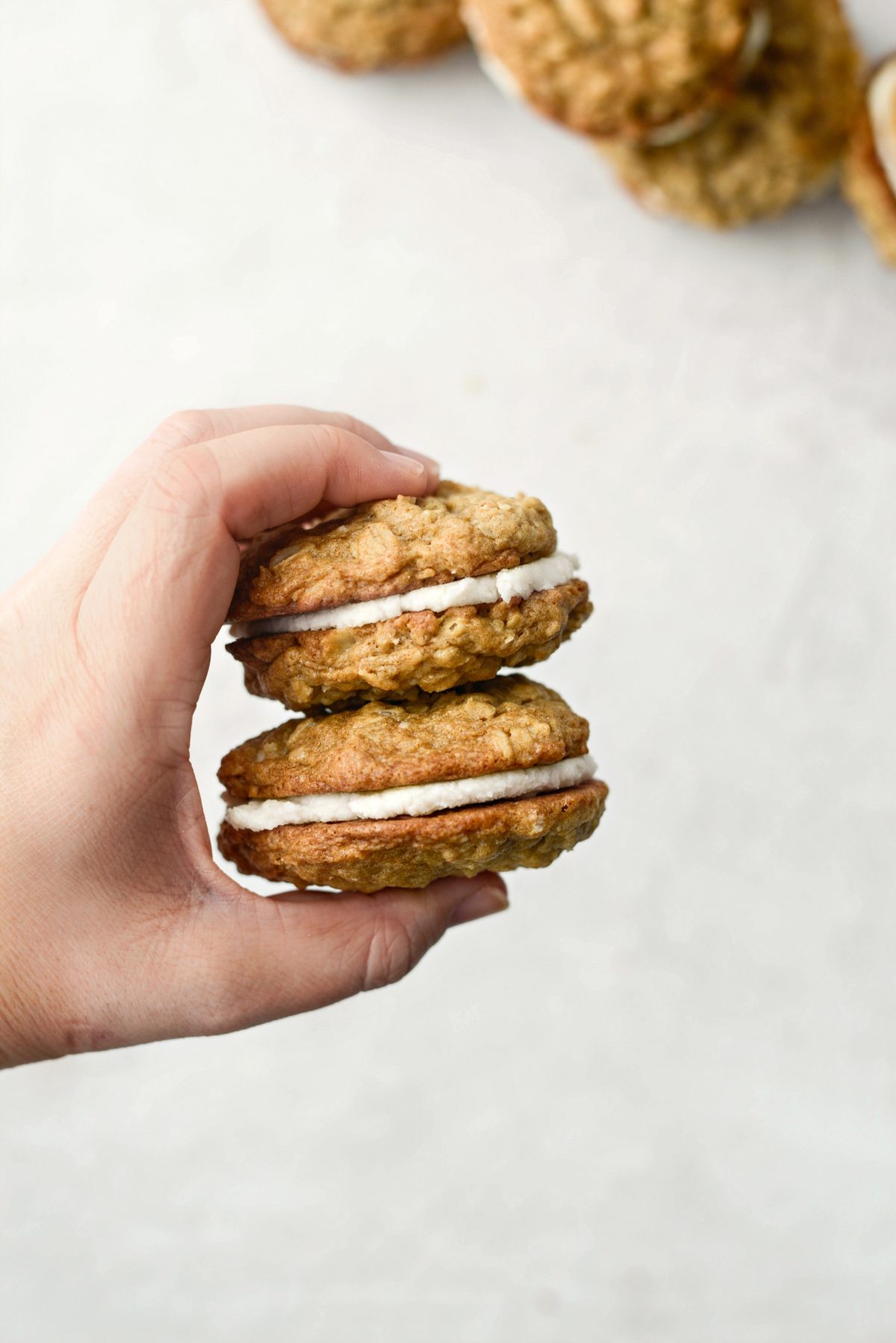 Enjoy! And if you give this Homemade Oatmeal Cream Pies recipe a try, let me know! Snap a photo and tag me on twitter or instagram!
This post may contain affiliate links.
Buy the Cookbook: Simply Scratch : 120 Wholesome Homemade Recipes Made Easy Now available on Amazon »
THANK YOU in advance for your support!