Two soups collide in this French Onion Chowder. Onions are slowly cooked until caramelized and tender, then combined with fresh thyme, garlic and potatoes in a creamy rich broth. This recipe yields 10 cups or serves about 6.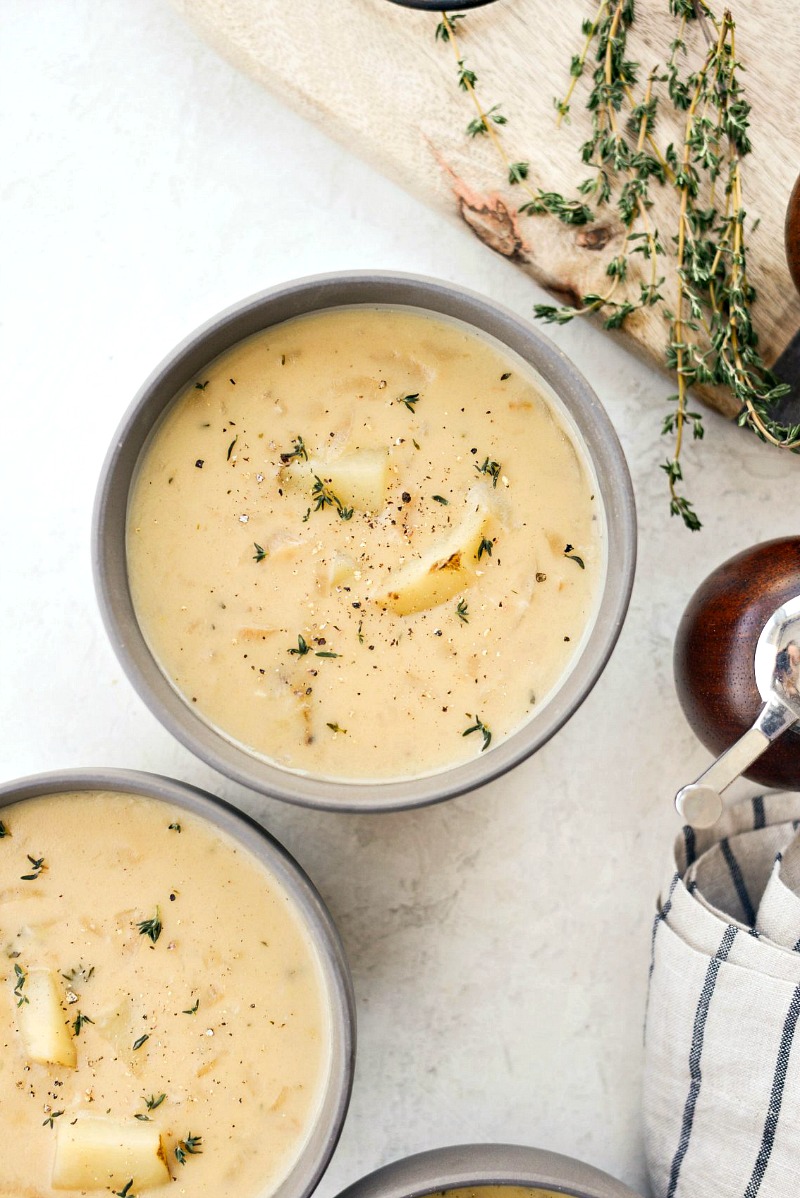 As I sit and wait for the Michigan weather to get its act together and warm up, I'm still enjoying soup. I made this chicken soup recipe two weeks in a row, and then for some change I morphed two recipes to create this gorgeous and lusciously rich soup.
First of all, who doesn't love caramelized onions. Onions slowly cooked until the sugars are released and caramelize. Imagine those glorious onions along with tender potatoes, garlic and fresh thyme in a creamy broth. It's everything I love in life.
It's heaven in a bowl, I tell you.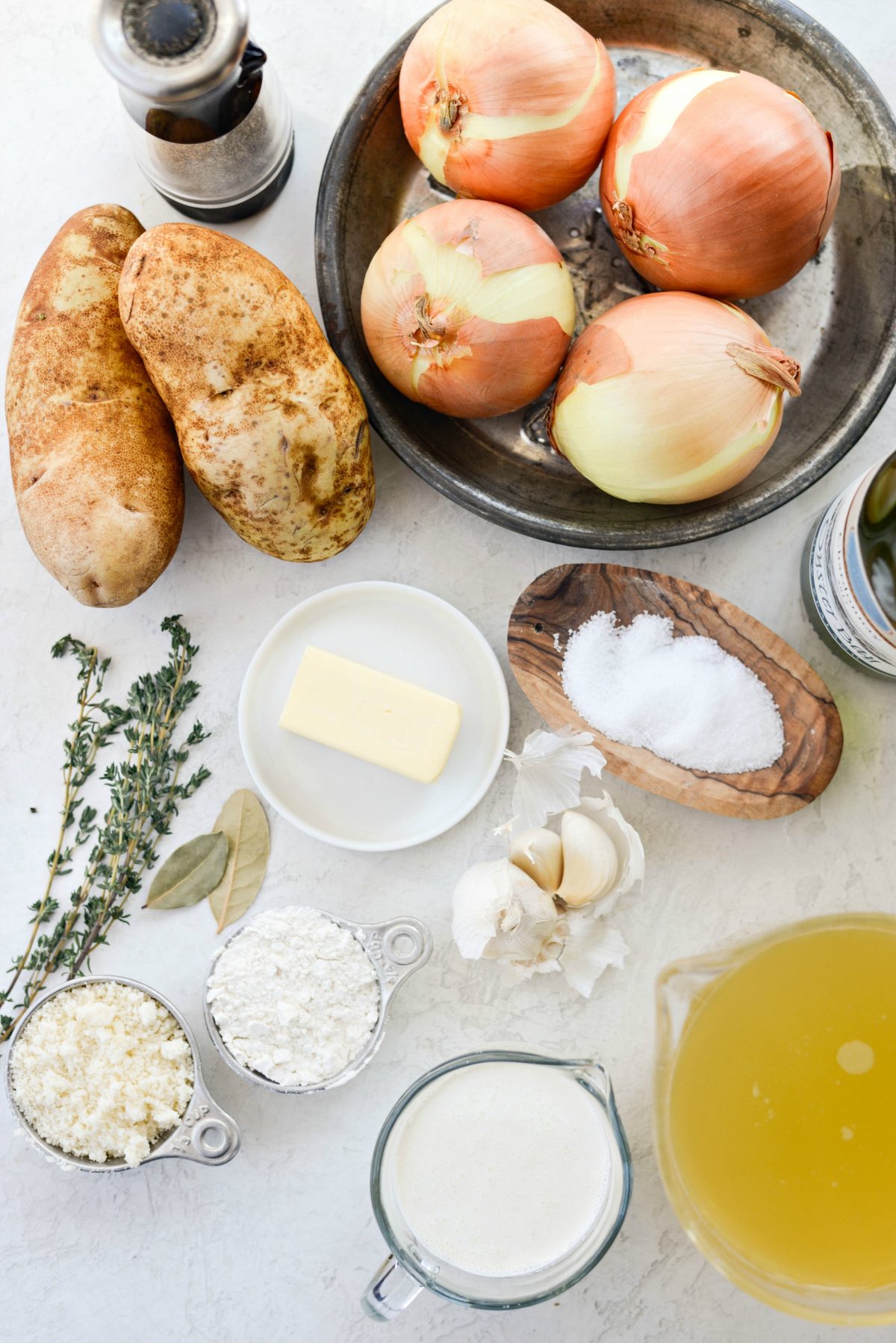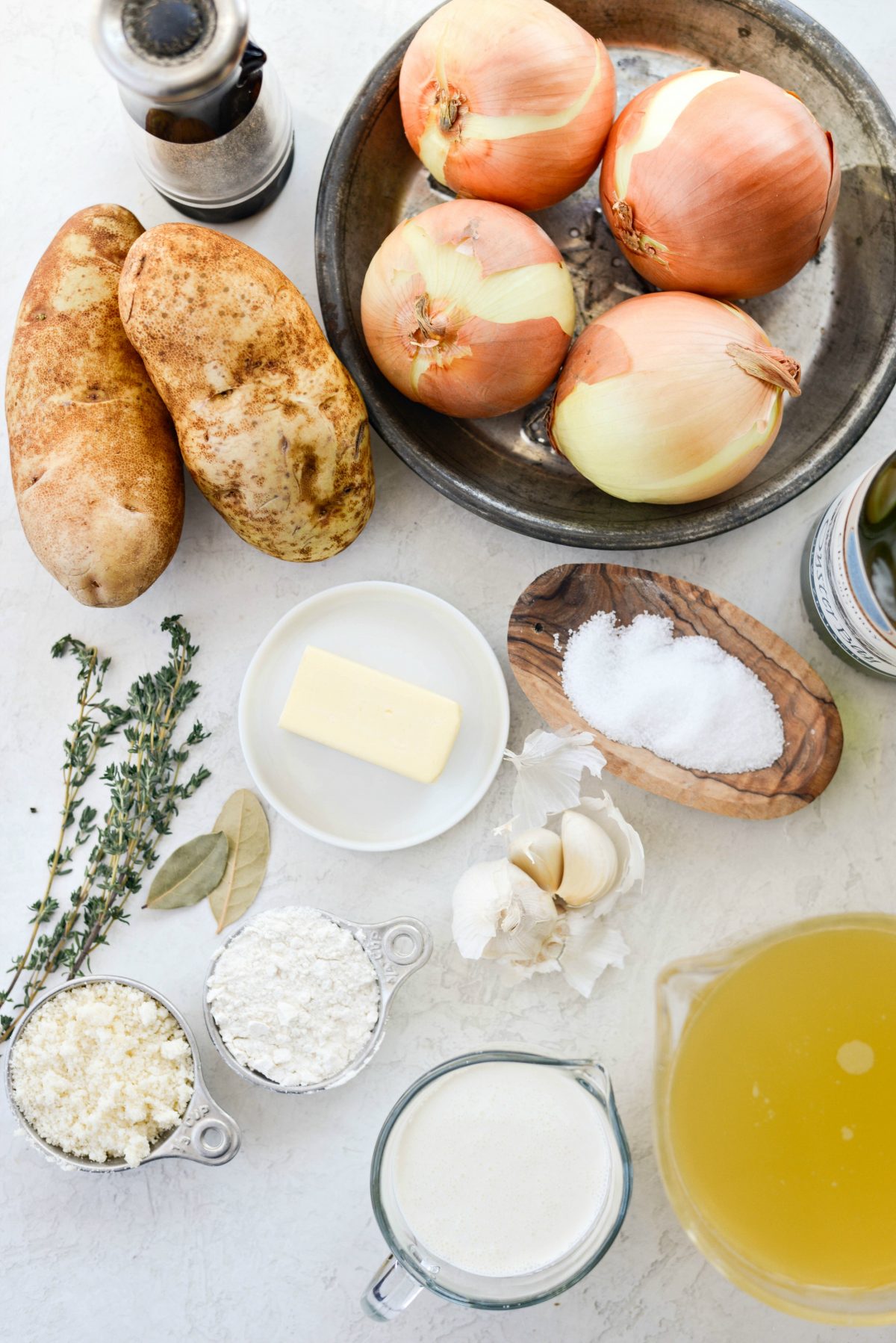 Here's what you will need: 4 tablespoons unsalted butter, 1 teaspoon extra light olive oil, 2 pounds sweet onions, kosher salt, 4 large cloves garlic, 1 teaspoon chopped fresh thyme leaves, 1/3 cup dry white wine, 2 medium potatoes, 1/4 cup all-purpose flour, 8 cups low-sodium chicken broth, 3/4 cup heavy cream, 2 bay leaves,1/3 cup freshly grated Parmesan cheese and freshly ground black pepper.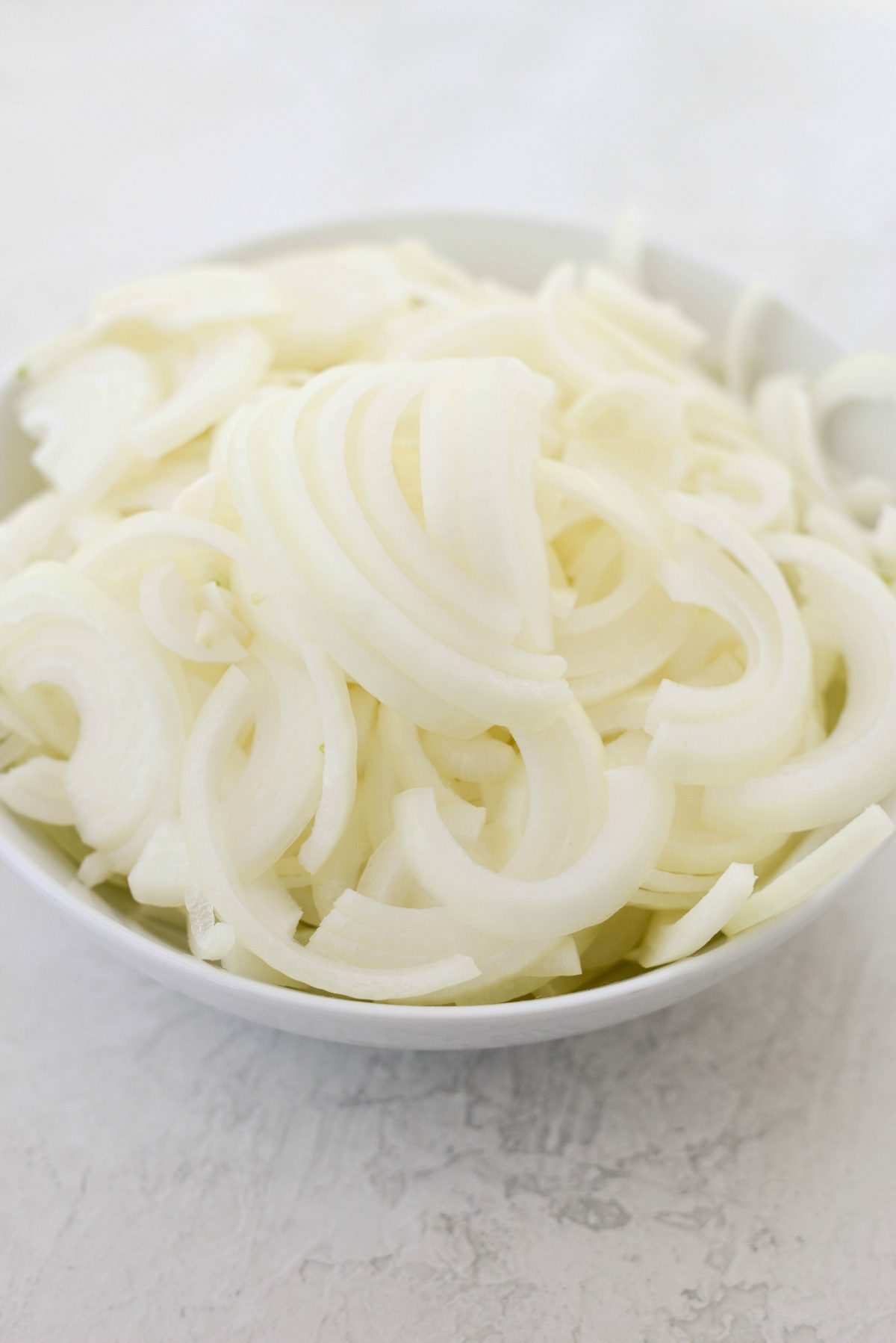 Start by slicing 2 pounds of sweet onions 1/4-inch thick.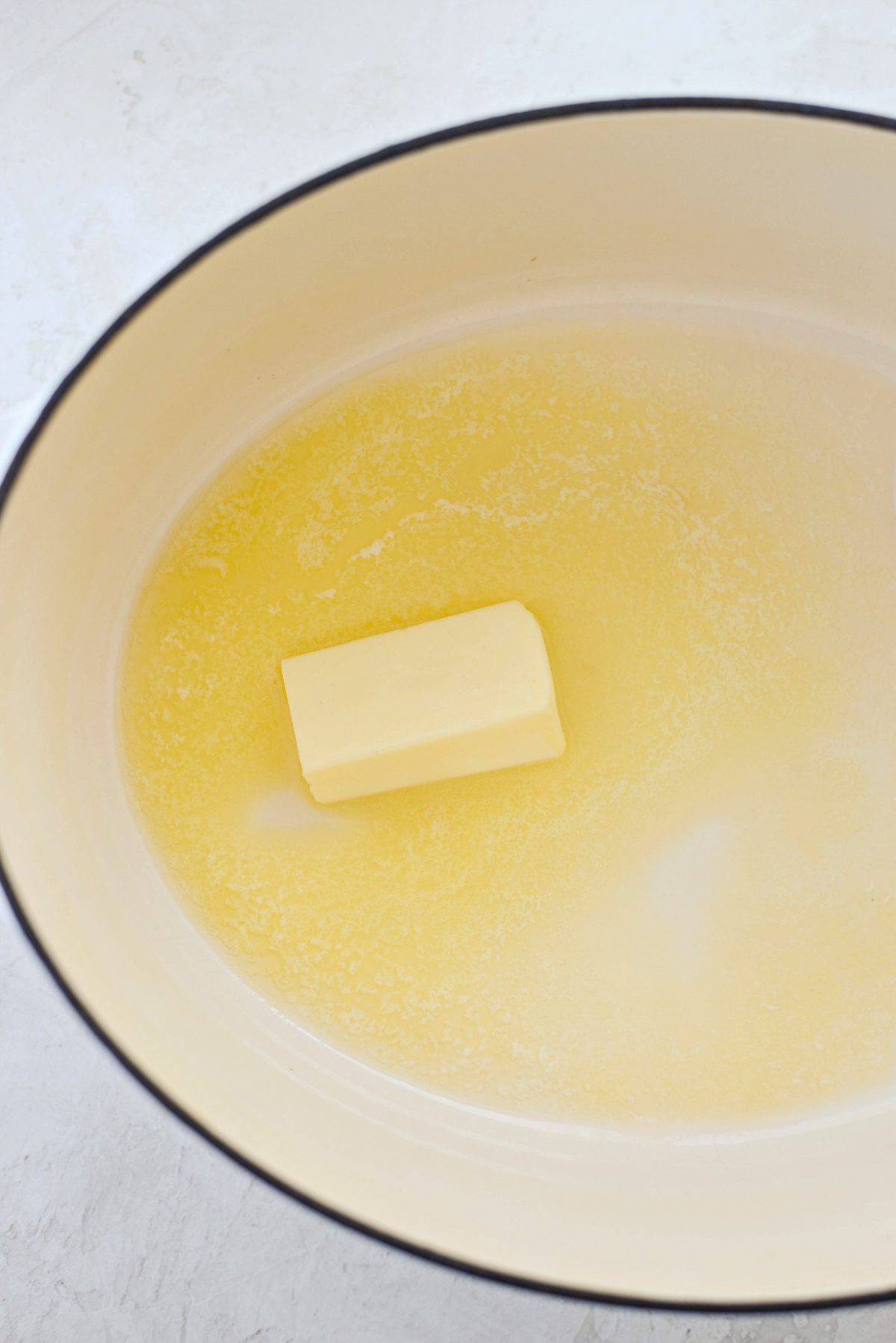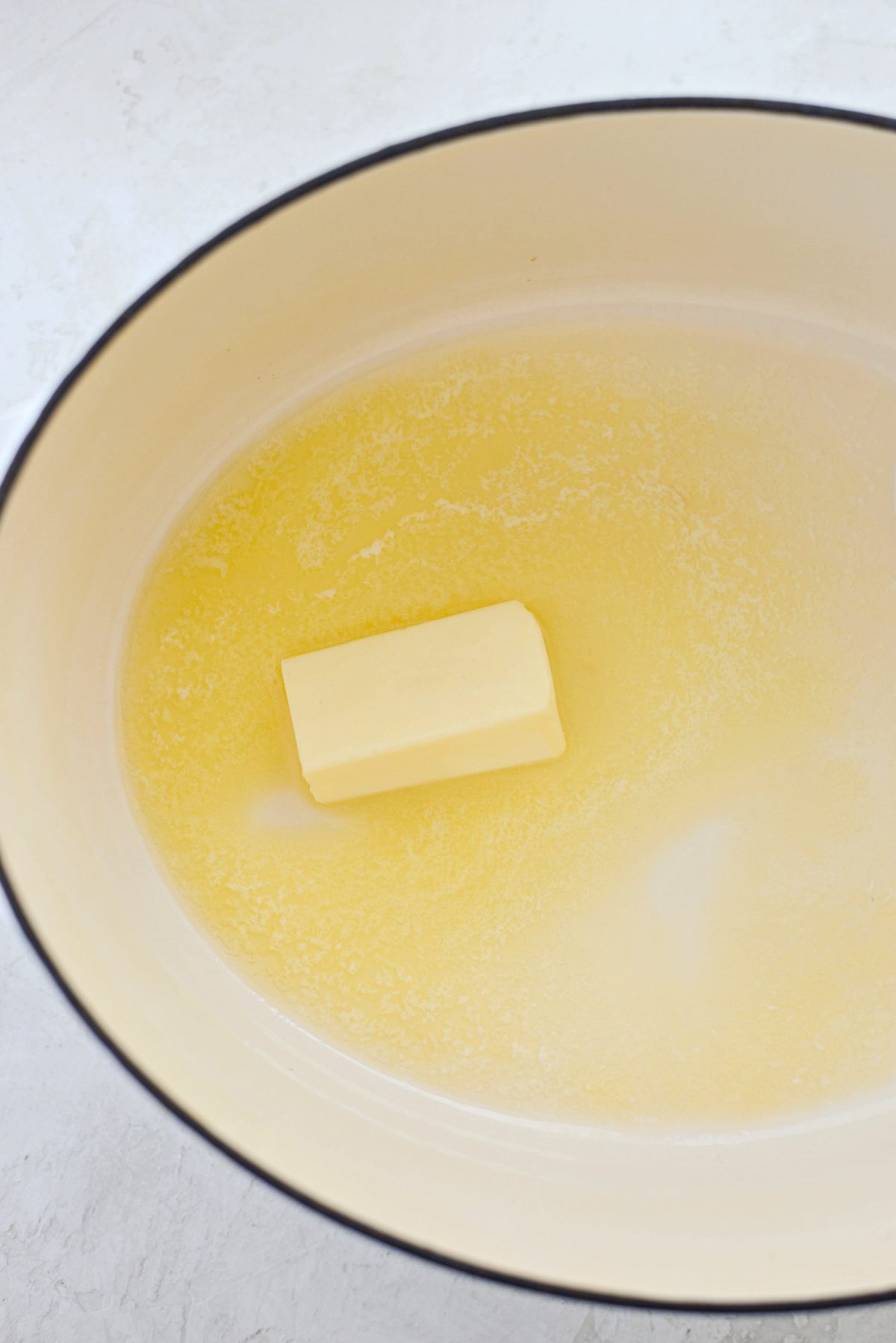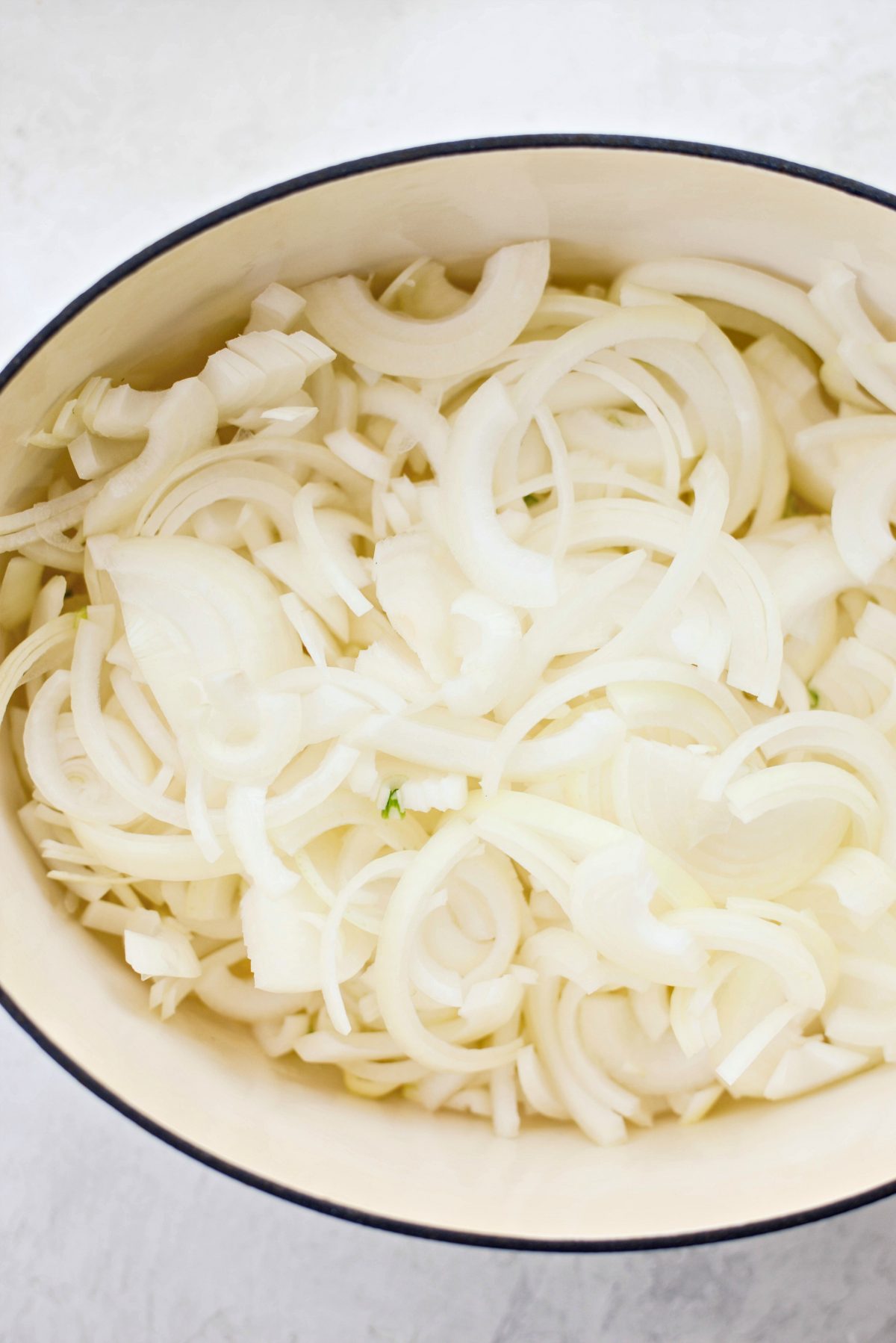 Next heat 4 tablespoons of butter in a large dutch oven over medium-high heat. Then add in the onions and 3/4 teaspoon of kosher salt, toss, cover and cook for 5 minutes undisturbed. After the 5 minutes, remove the lid and cook on medium-low heat for 40 minutes, stirring every 5 minutes.
This is what the onions should look like after 20 minutes.
And then this is what the onions should look like at the 40 to 45 minute mark. Caramelized and smelling mouth-watering.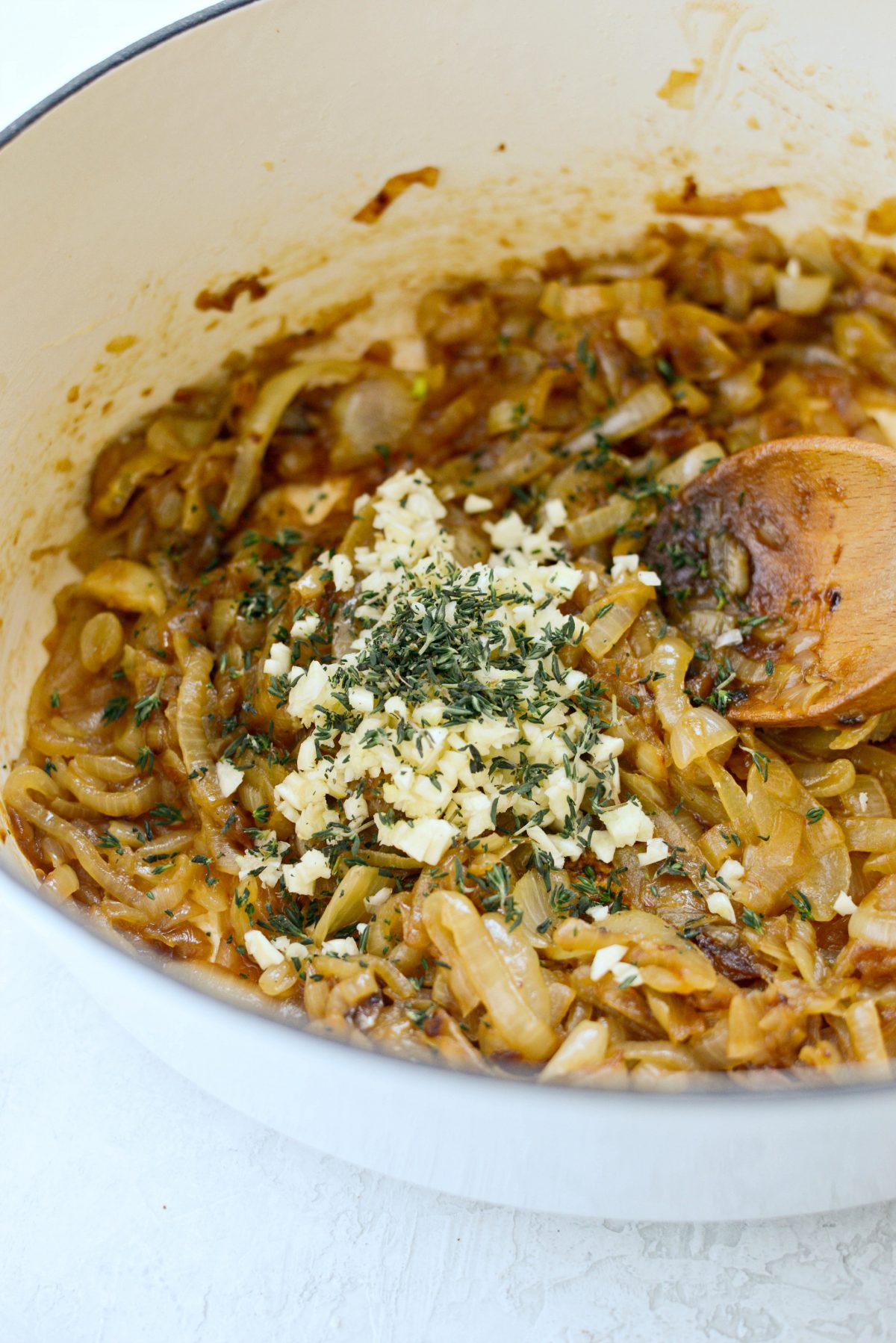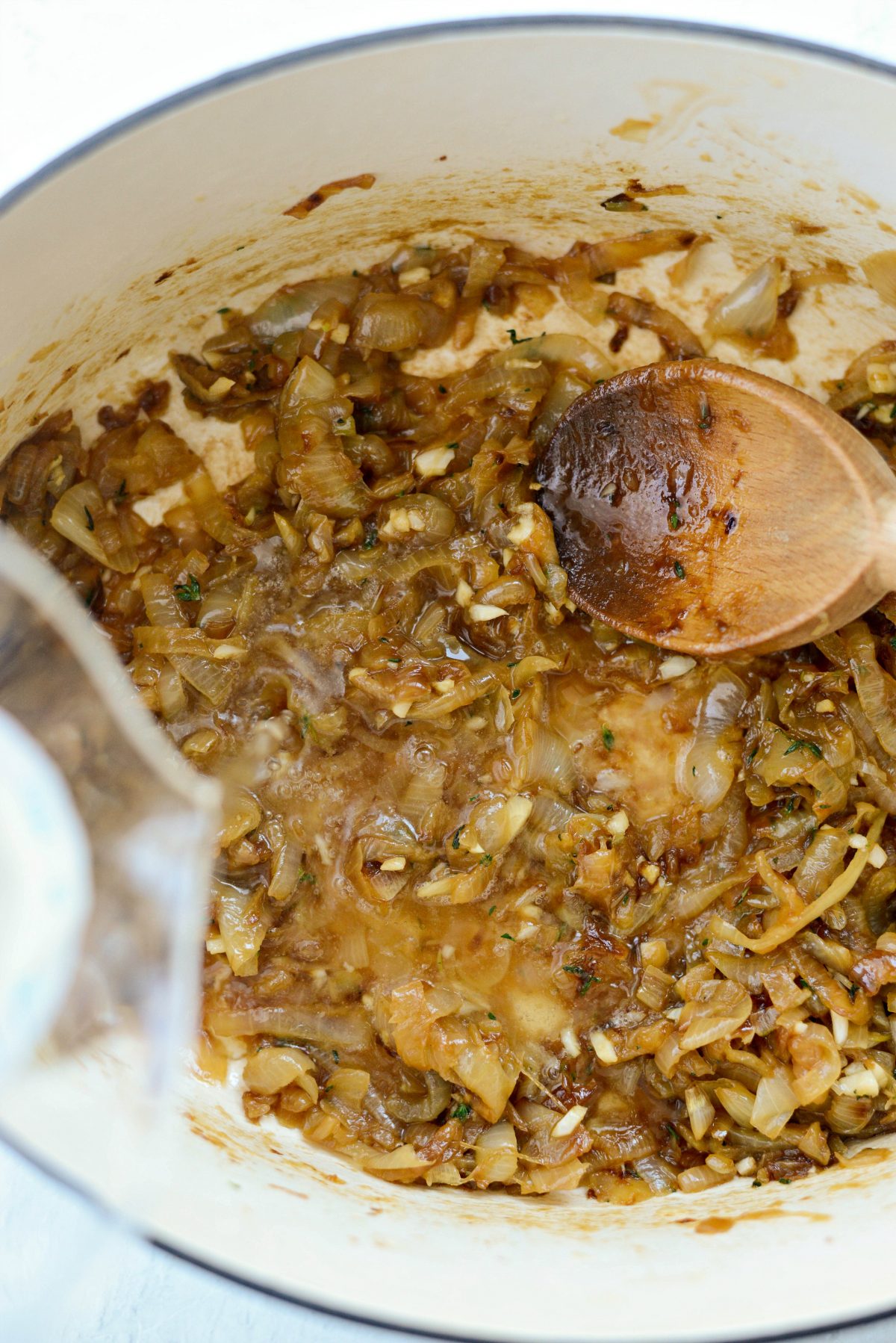 Next, add in the minced garlic and fresh thyme and cook for a minute or two. Then pour in the wine and simmer until the wine is reduced by half.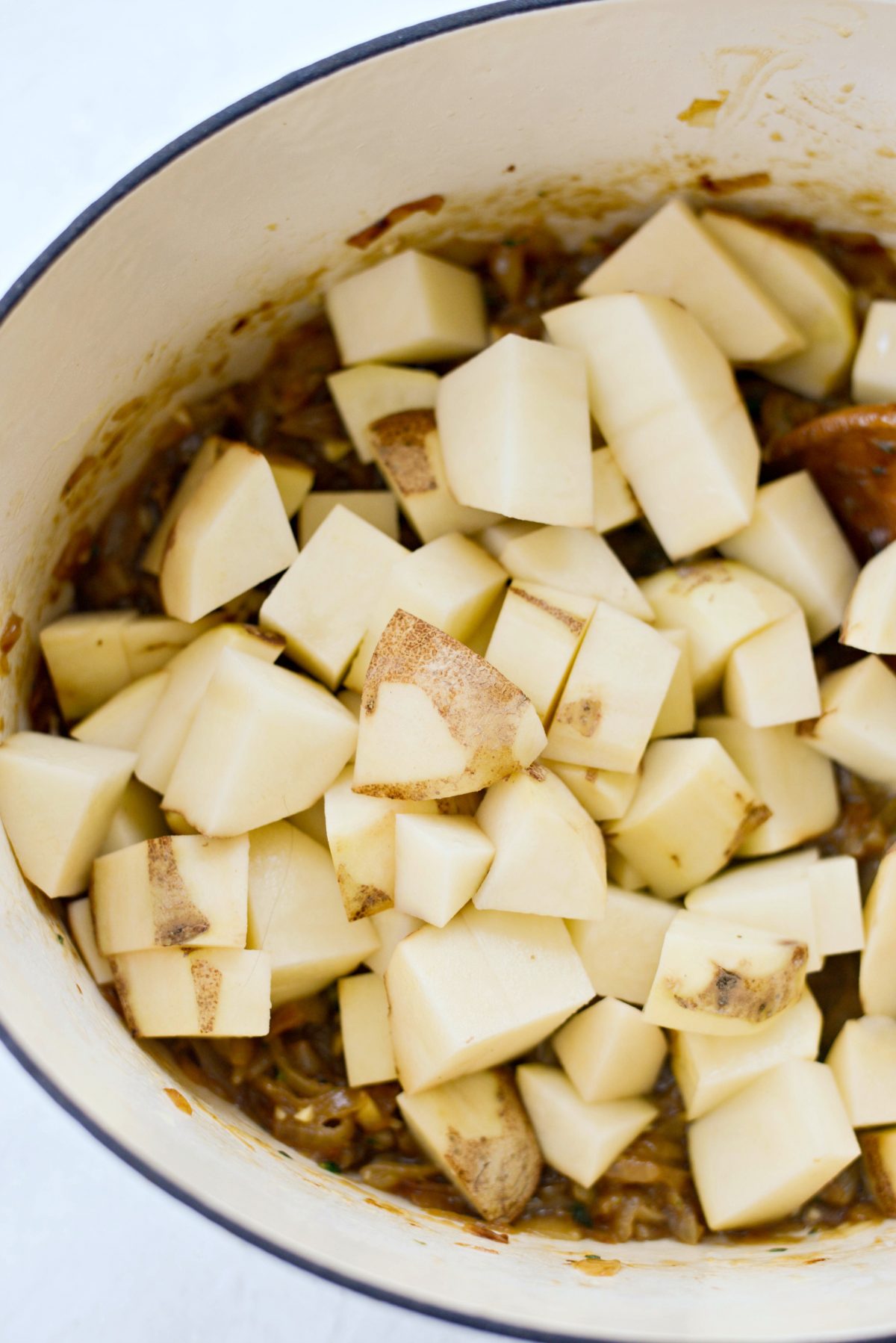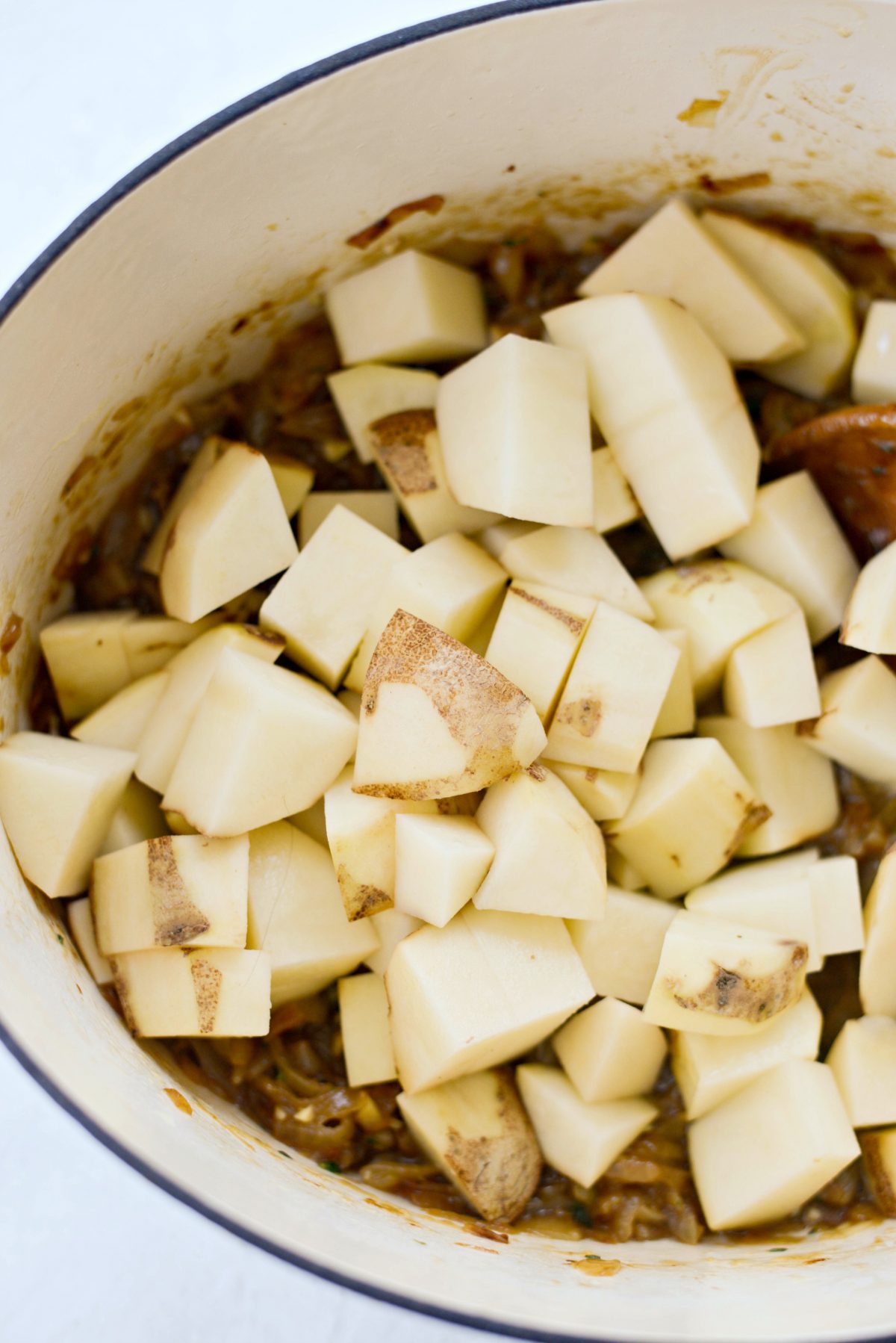 Then add in the diced potatoes and sprinkle in the flour.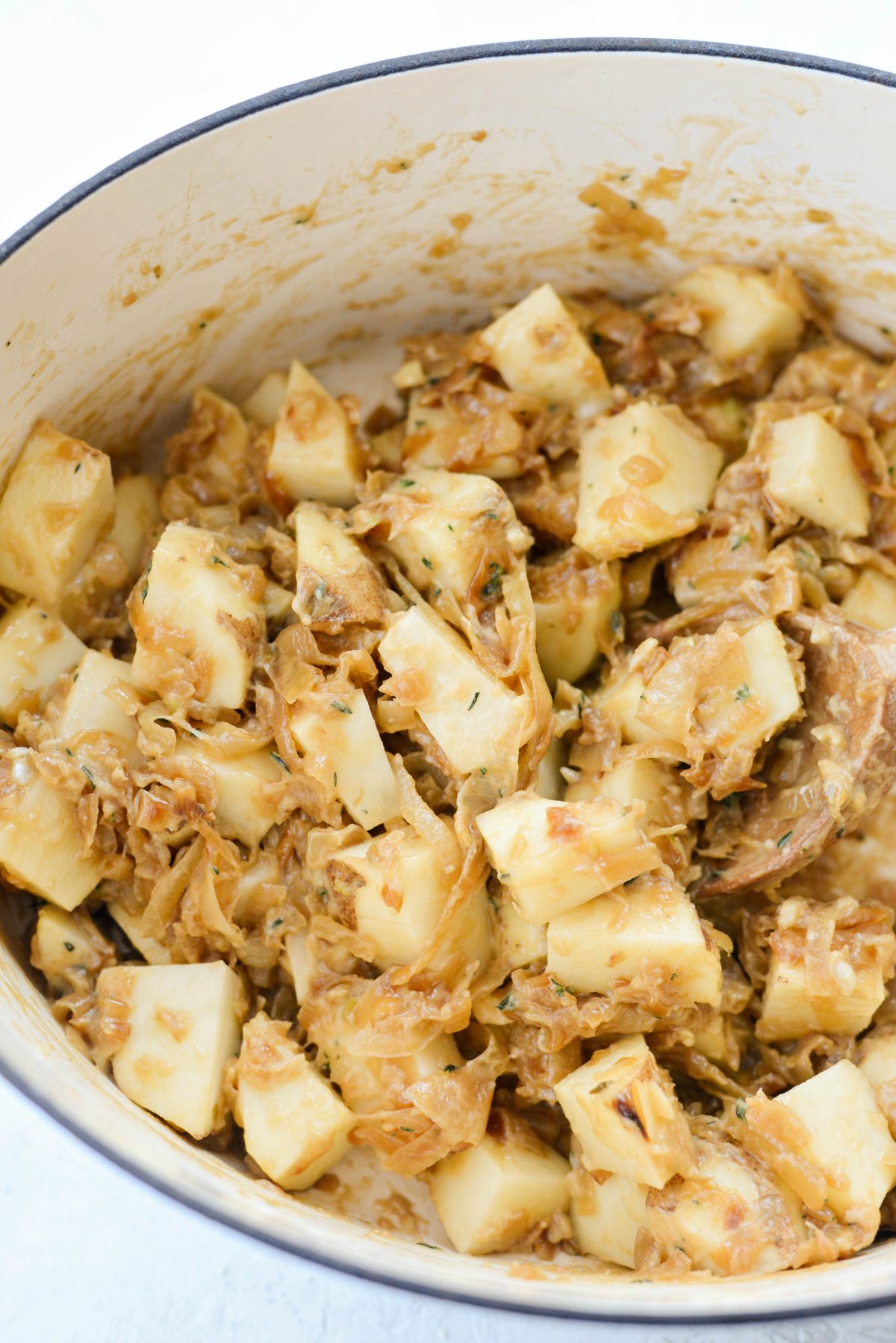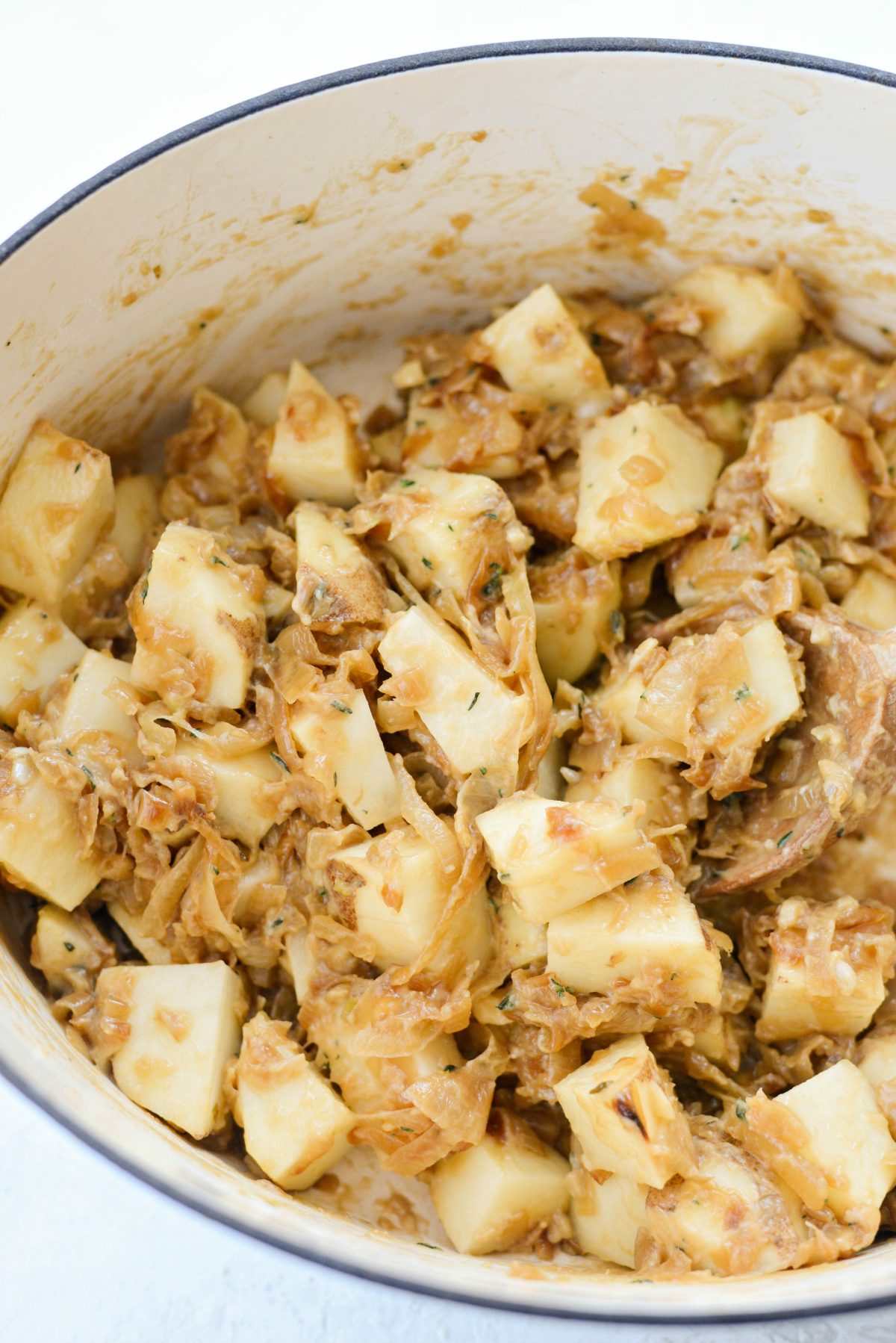 Next, stir and cook the flour for 2 minutes before pouring in the chicken broth.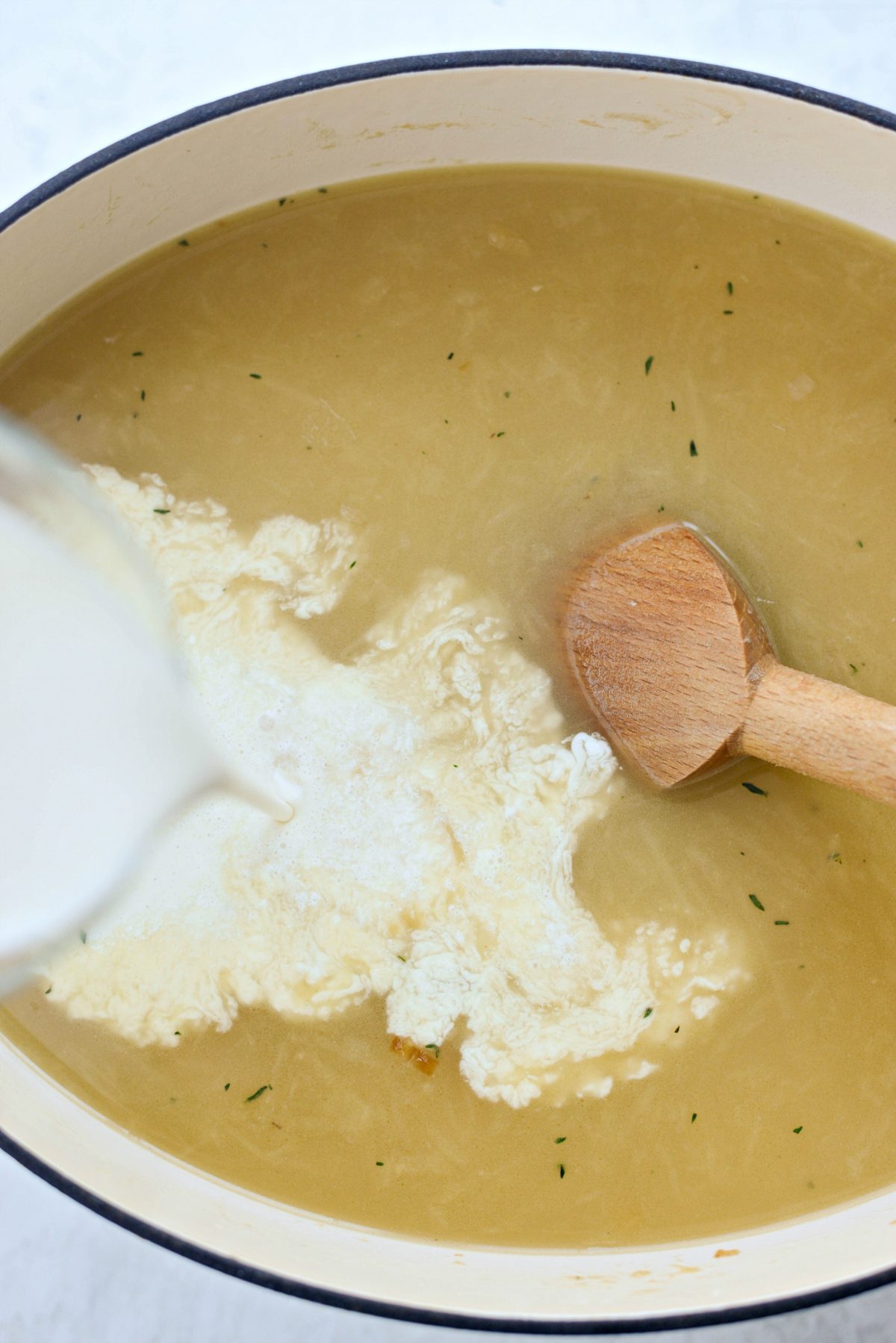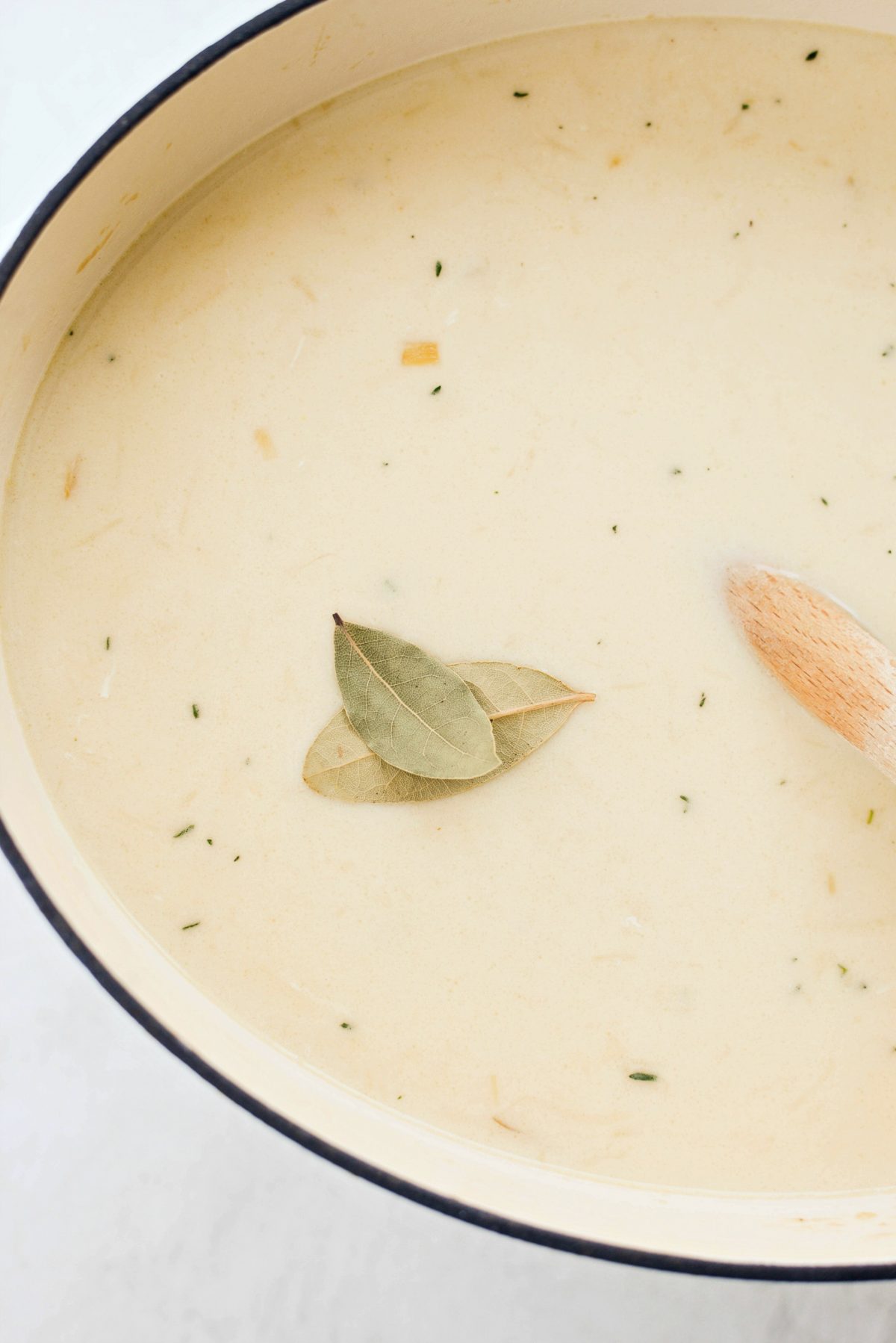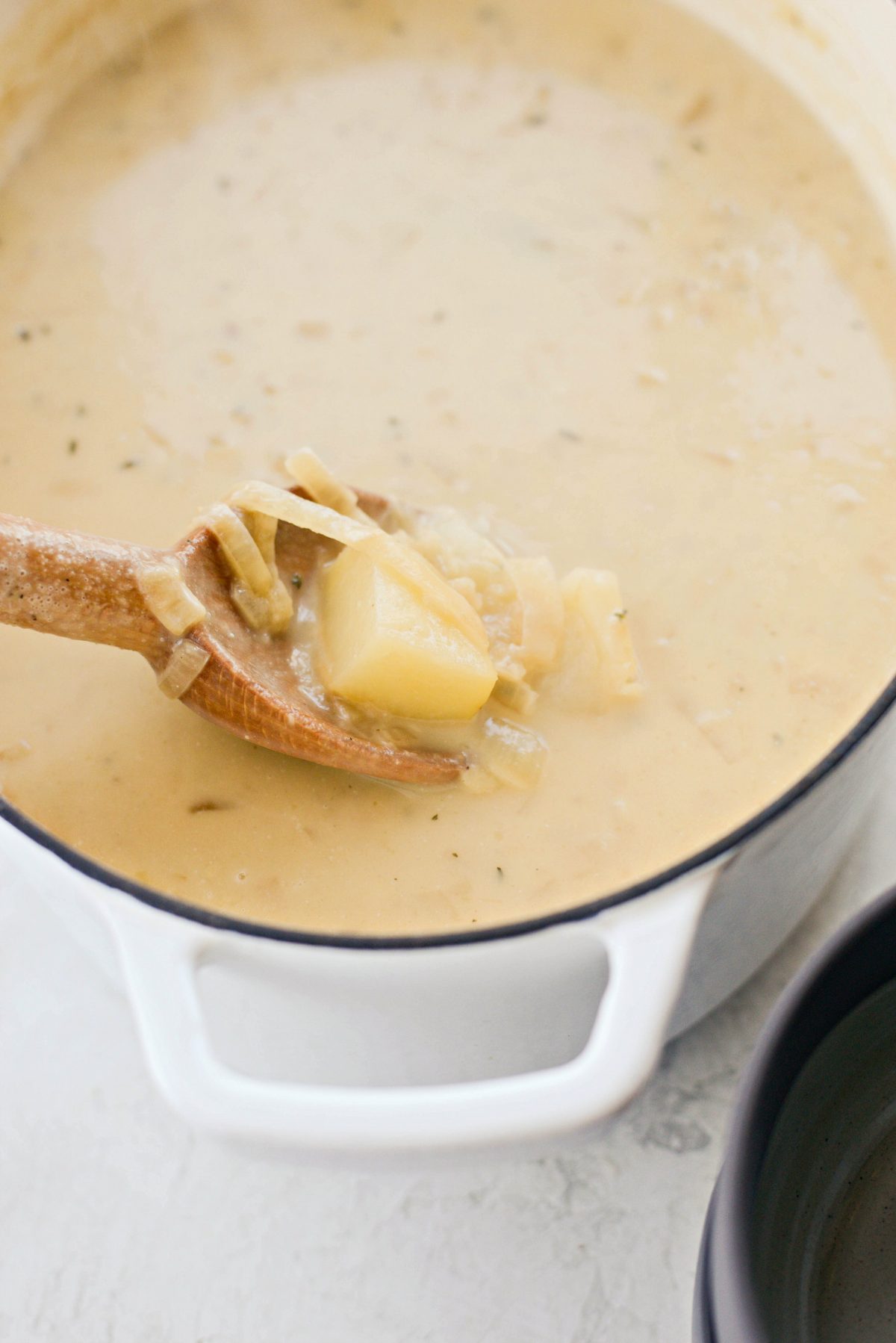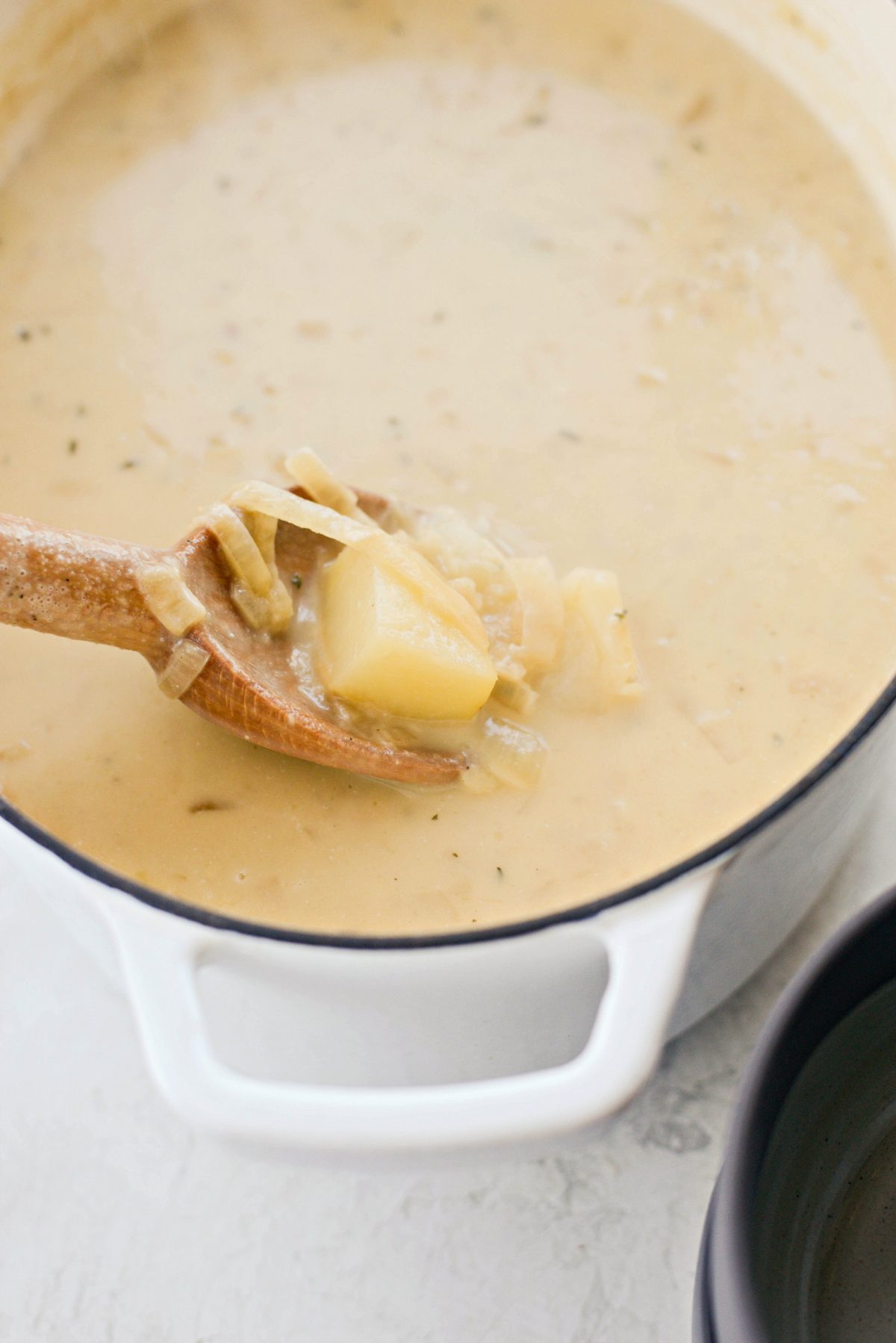 Next, pour in the heavy cream and add in the bay leaves. Then cover and heat on medium-high bringing the soup to a low-boil. Next uncover the pot, reduce the heat to medium to medium-low and cook for 20 to 25 minutes or until the potatoes are thoroughly cooked through.
Furthermore, I've made this a few times and if the soup doesn't thicken up enough or I'm lacking in patience, I will make a cornstarch slurry. Typically I mix up 2 tablespoons cornstarch mixed with 2 tablespoons water and stir it into a bubbling soup.
Lastly, remove the bay leaves and add in the parmesan cheese. Next, taste and season with kosher salt, freshly ground black pepper and ladle the piping hot soup into bowls.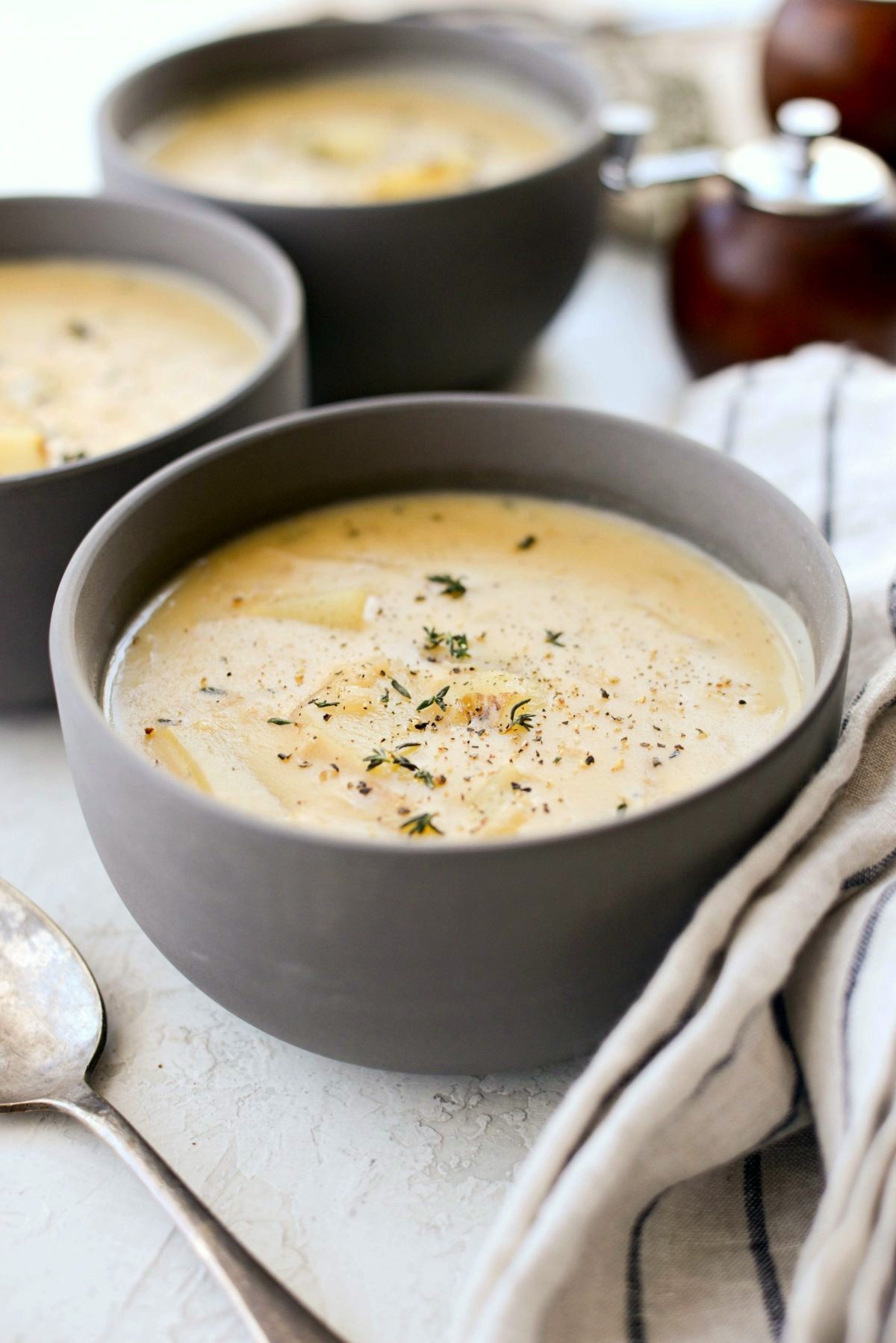 Finally, serve with extra freshly ground black pepper and then maybe a piece of crusty bread for dunking. Because soup is always better with bread.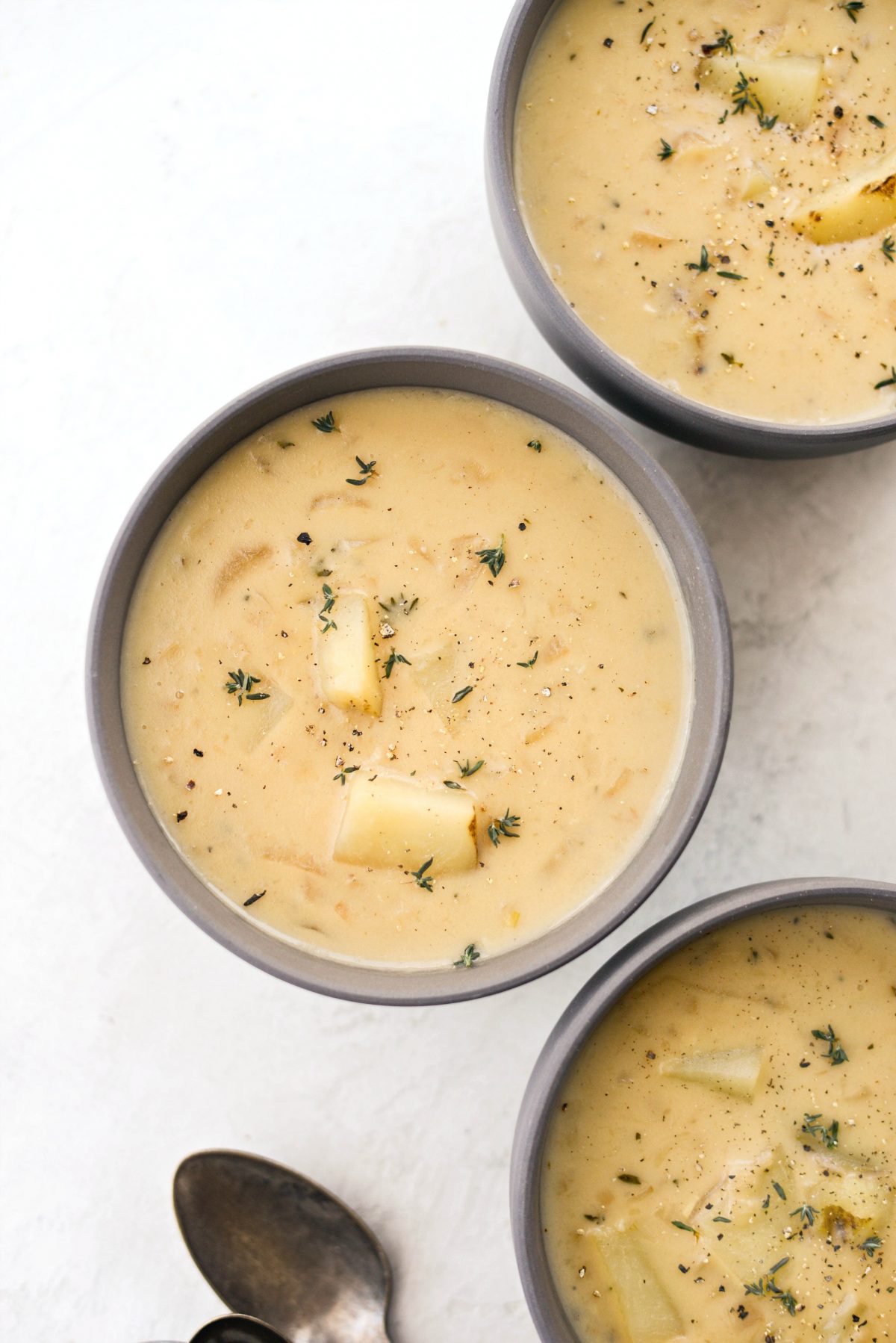 Enjoy! And if you give this French Onion Chowder recipe a try, let me know! Snap a photo and tag me on twitter or instagram!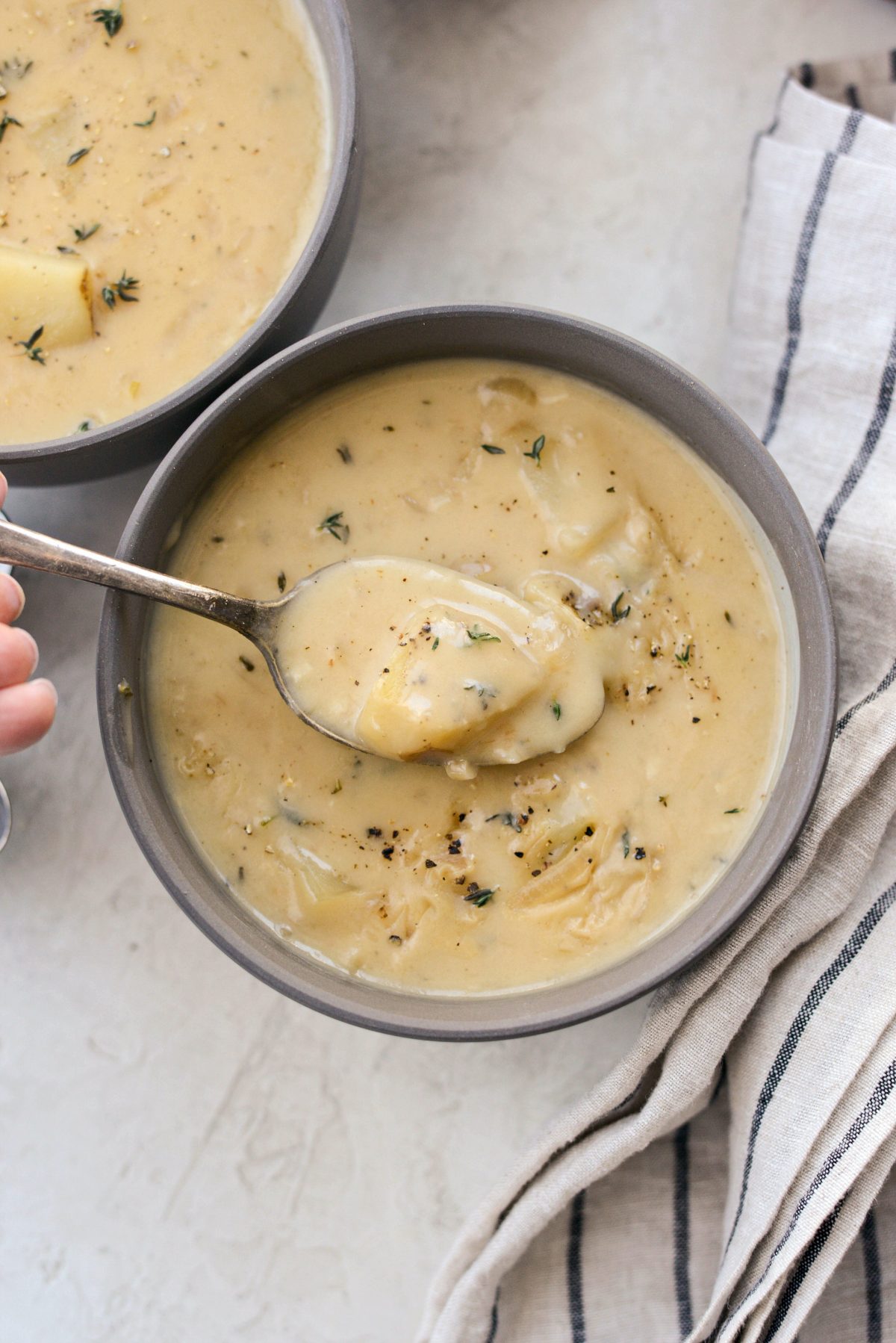 My cookbook Simply Scratch : 120 Wholesome Homemade Recipes Made Easy is now available! CLICK HERE for details and THANK YOU in advance!
[this post contains affiliate links.]
This post may contain affiliate links.
Buy the Cookbook: Simply Scratch : 120 Wholesome Homemade Recipes Made Easy Now available on Amazon »
THANK YOU in advance for your support!