I'm forever talking your ear off about easy weeknight dinners. They're sort of the back bone of this blog. Well, besides homemade ingredients and scratch versions of store bought goods. BUT those are different posts for another day.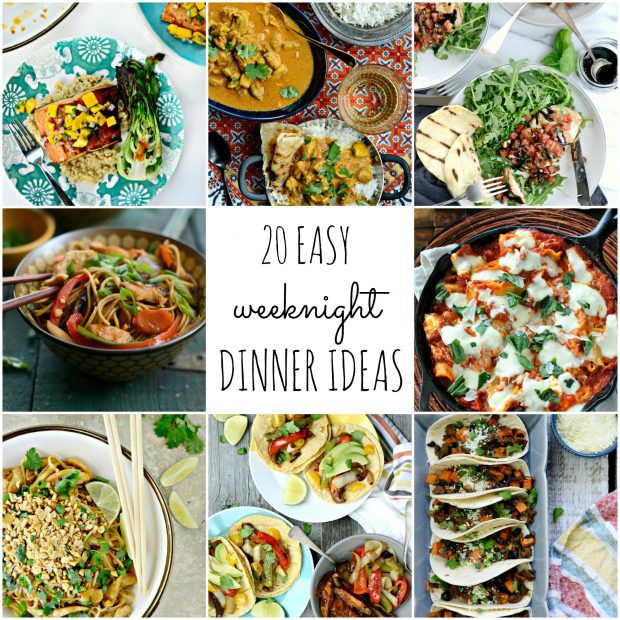 Being a busy mom of kids in sports that have social lives I envy, means that sometimes I have to keep dinner quick and easy and healthy (for the most part).
So I decided to (thoroughly) riffle through this blog and pull together a collection of my most favorite, busy weeknight go-to's. Sometimes I have the time and forethought to do some prep the night before or morning of but overall the recipes you see below are pretty simple to make on any night of the week. And I've included everything from meatless mains to seafood, chicken and beef options. A little bit for everyone.
What are your weeknight go-to's? I'm always looking for new ideas and recipes!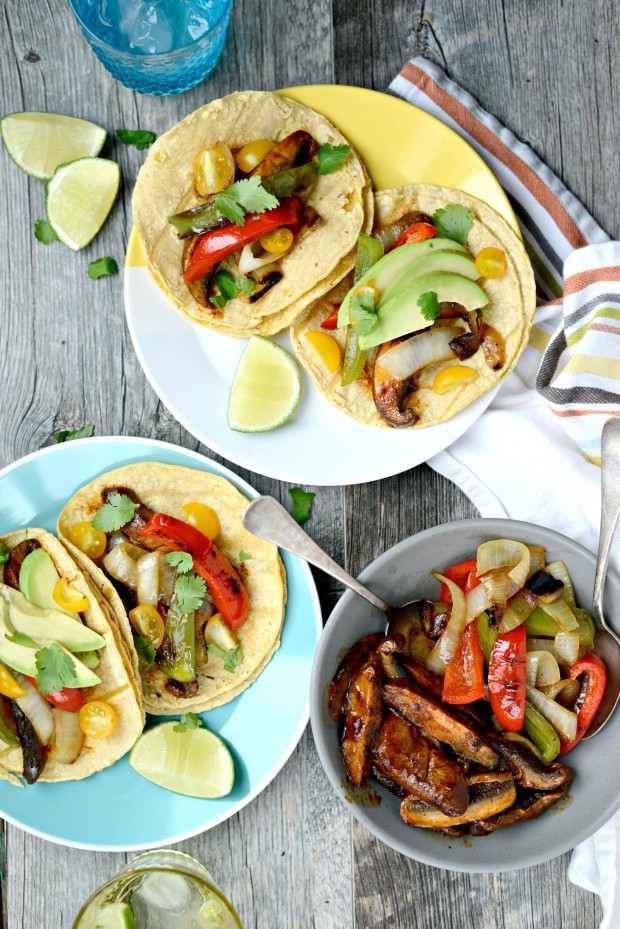 1. These vegetarian Portobello Fajitas are legit! Having pre-made (and homemade!) fajita seasoning is a must!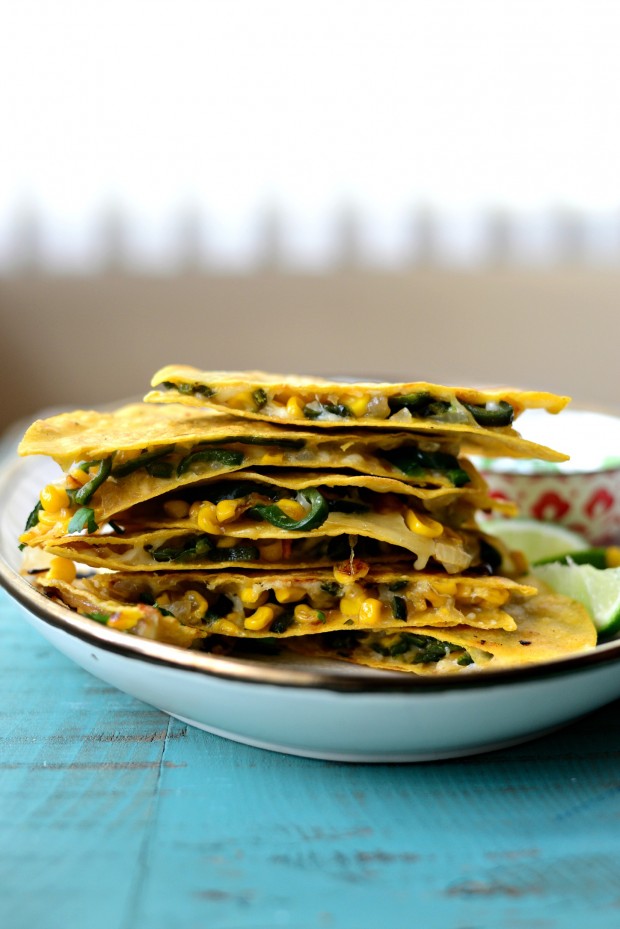 2. If you want something cheesy with a little spice, try these Sweet Corn + Poblano Quesadillas!
3. This 10-minute Fresh Tomato Sauce calls for simple and straight forward ingredients. Just toss with hot cooked pasta!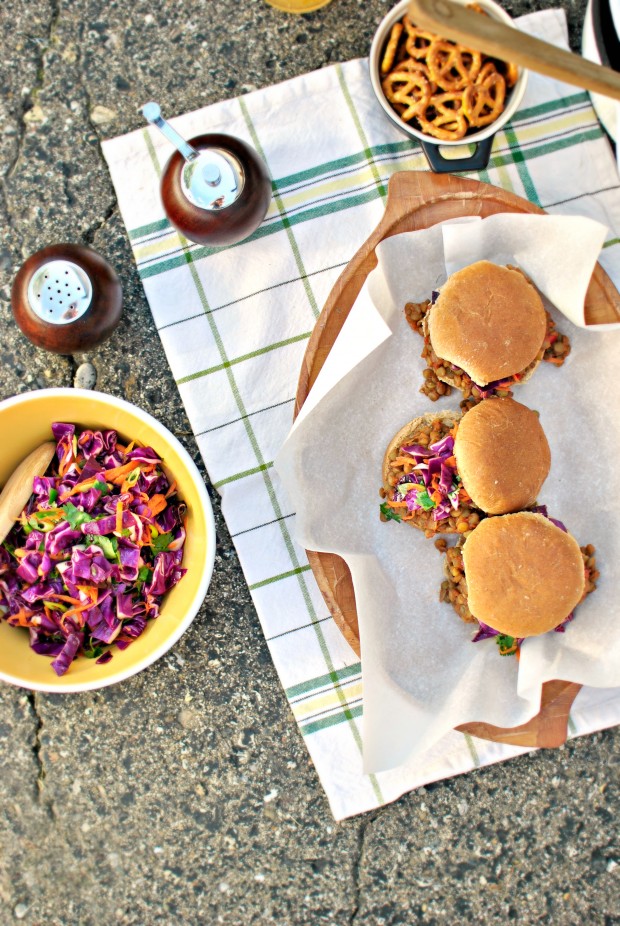 4. Keeping it vegetarian with these Lentil Sloppy Joe Sliders! So good, you won't miss the meat- promise.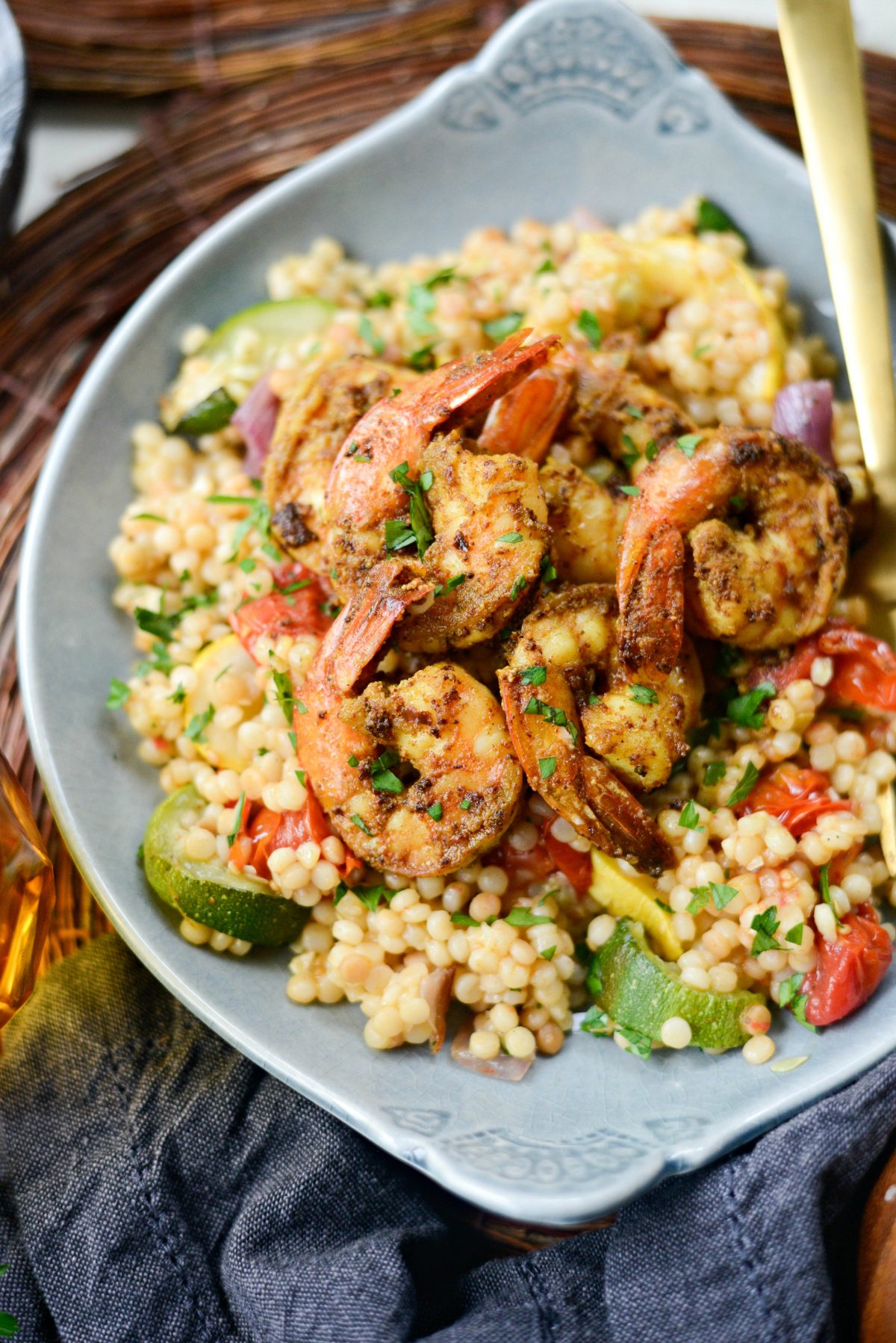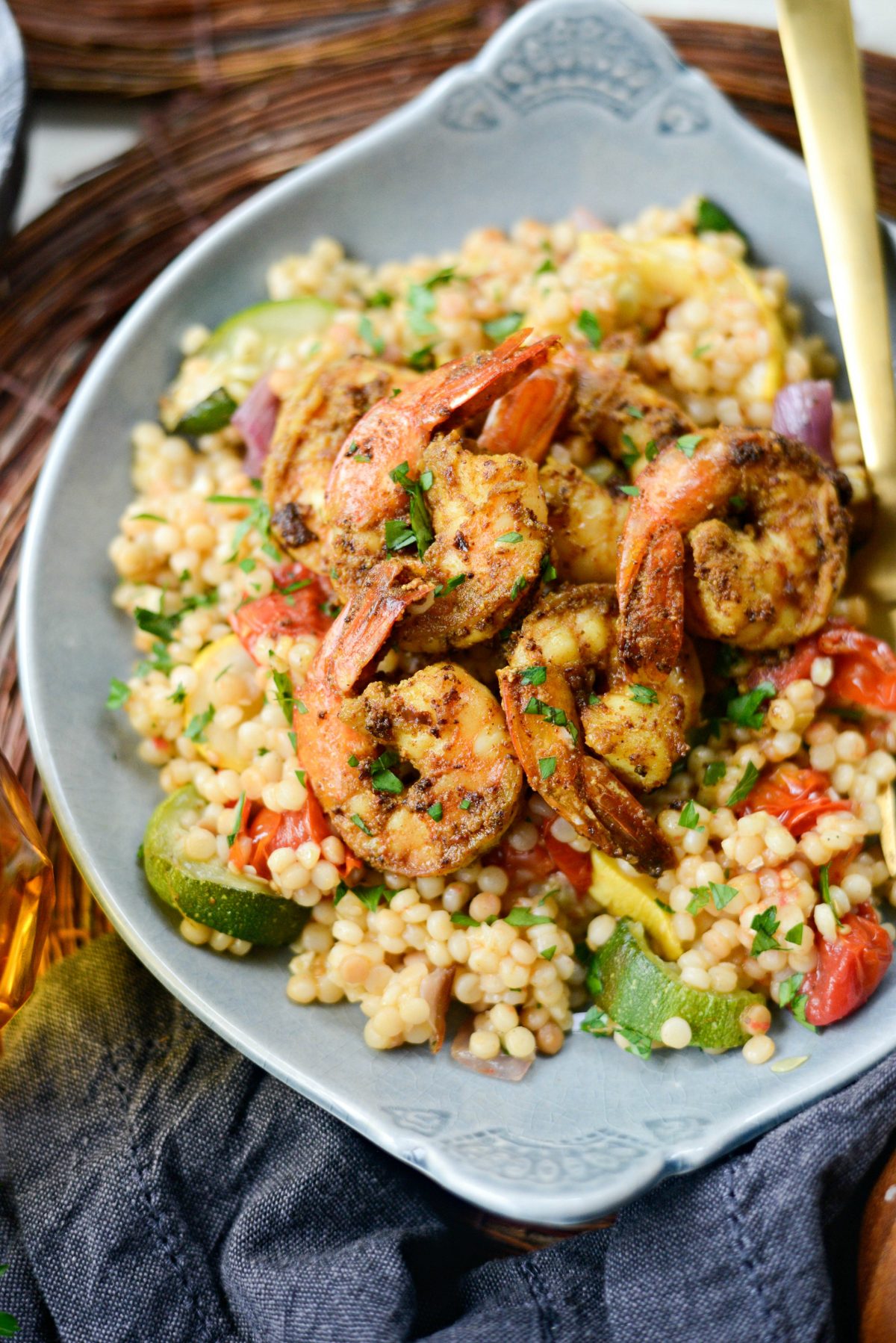 5. This North African Spiced Shrimp with Summer Vegetable Couscous is always a winner! Light and bursting with flavor.
6. This Honey Glazed Salmon with Mango Salsa is fresh and easy and takes minutes.
7. Flavorful broiled tilapia topped with a colorful, healthy and veggie-loaded Mexican Slaw makes these Chipotle-Lime Fish Tacos perfect for weeknights!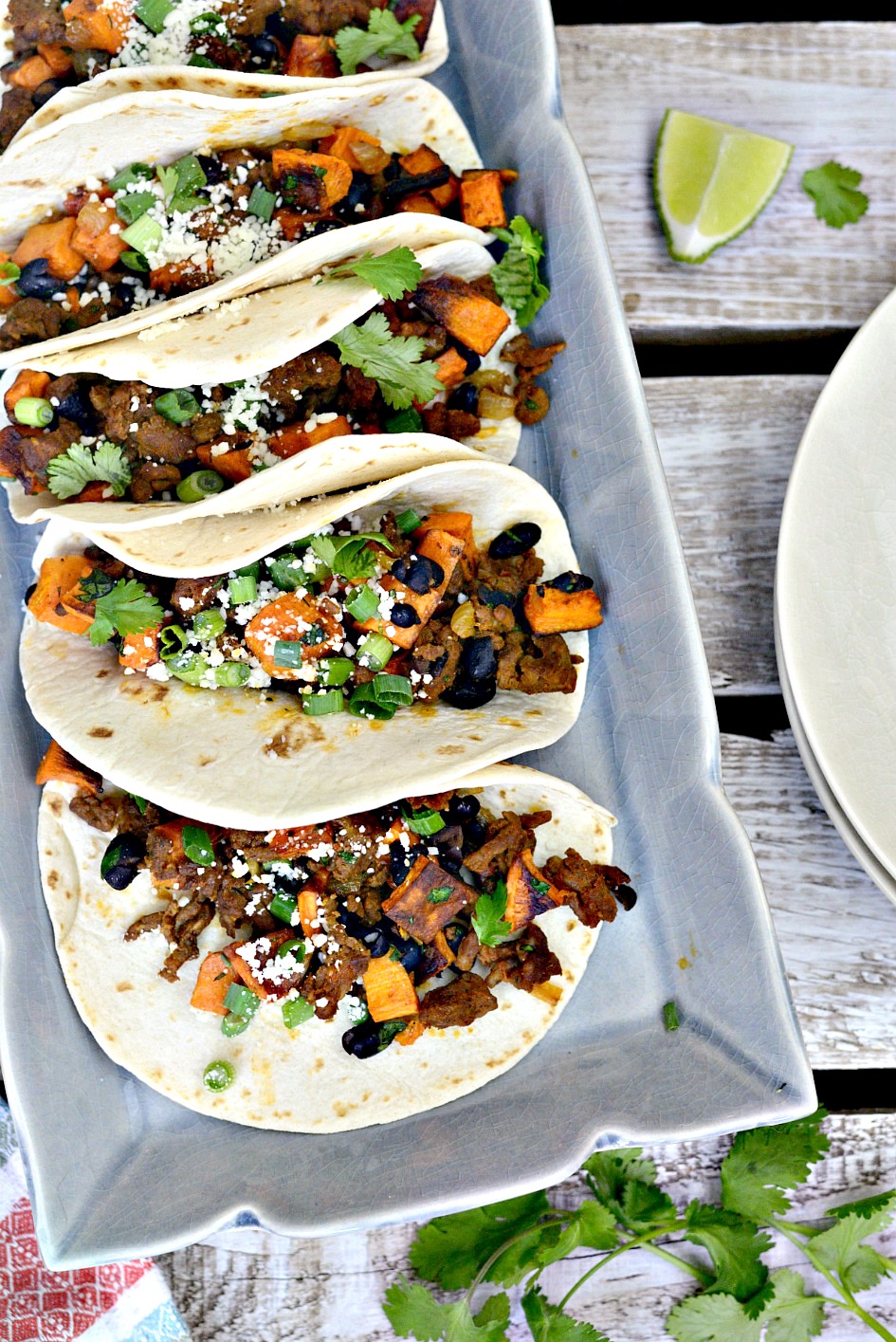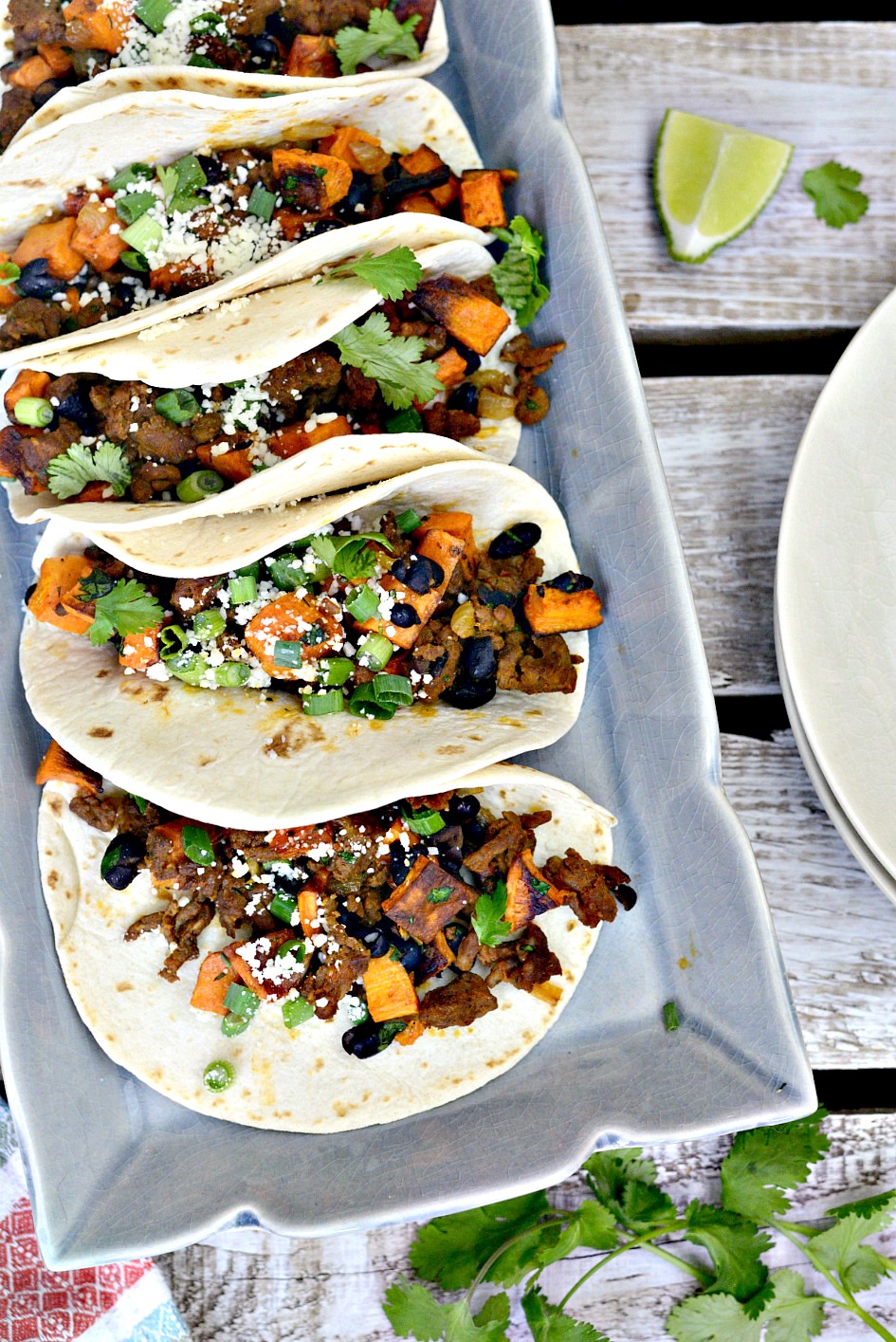 8. These Chorizo, Sweet Potato + Black Bean Tacos are perfect for when you want dinner in a snap. The flavor of these tacos is crazy good.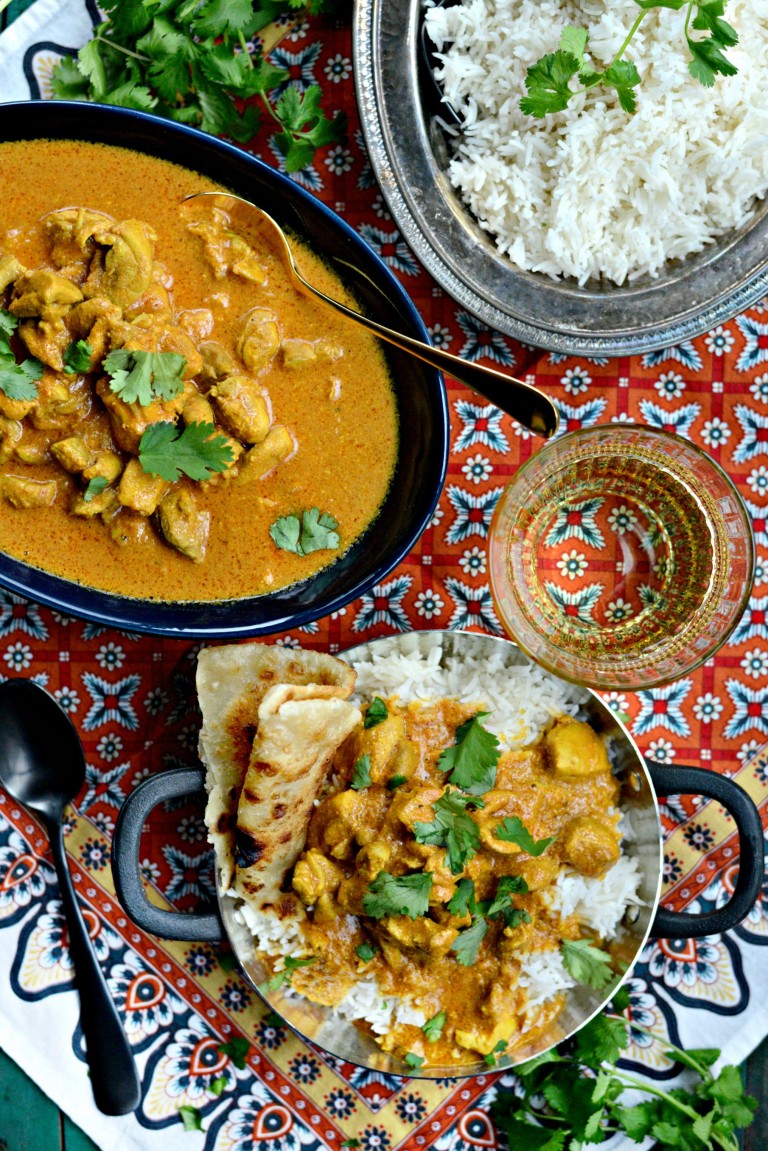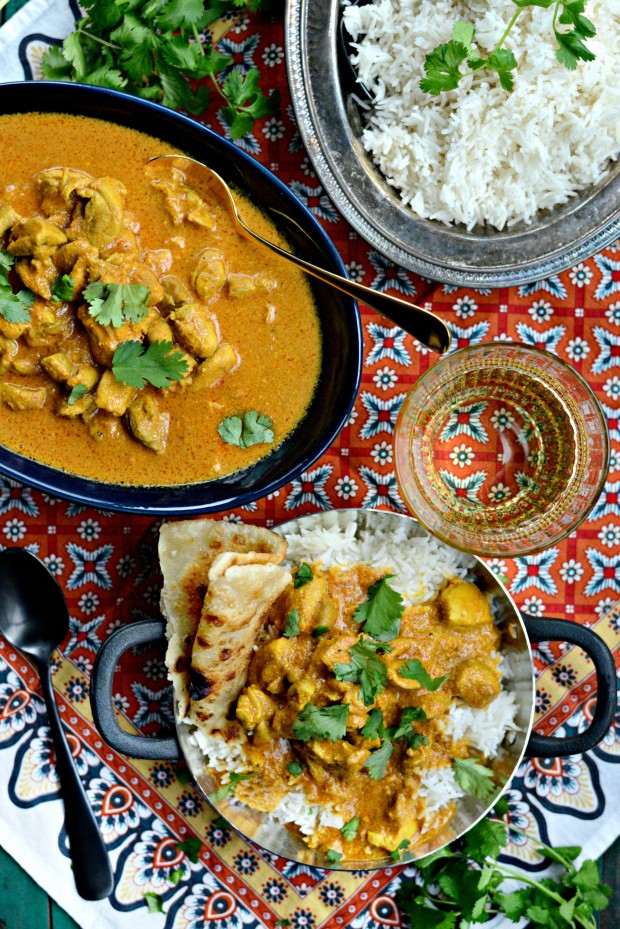 9. With this Easy Butter Chicken all you need is rice and flatbread to make it a complete meal. I'm actually craving this recipe at this very moment.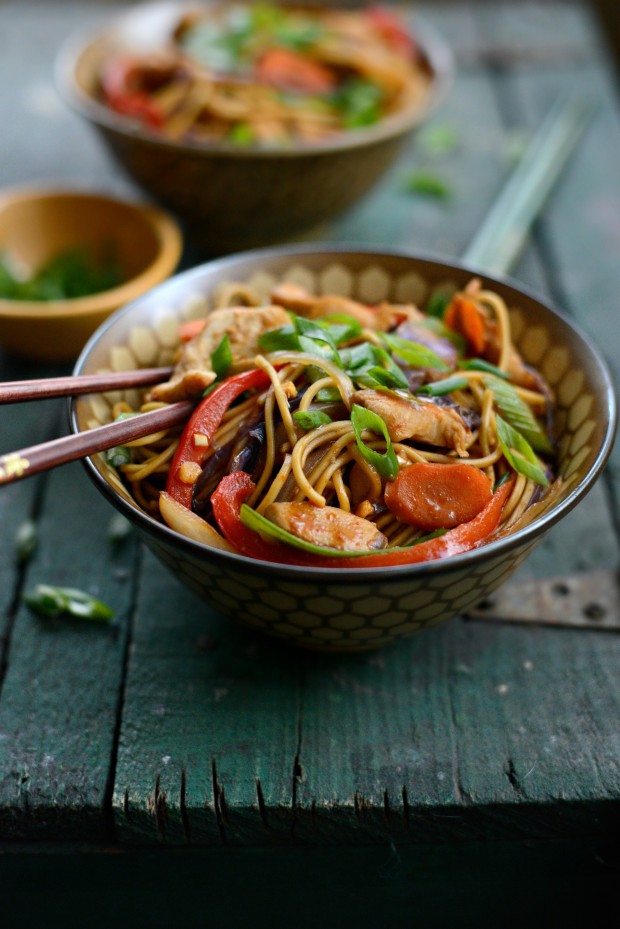 10. Stir-fry dinners are my go-to for easy cooking and this Chicken and Rainbow Vegetable Noodle Stir-fry fits the bill.
11. This Grilled Honey Mustard Chicken is not only a SS reader favorite but a family favorite as well. Quick, easy and with little clean up. Serve with grilled corn and a garden salad!
12. This Grilled Chicken Bruschetta is beyond easy and healthy too! Fresh tomatoes and basil topped chicken with a balsamic glaze. Yum.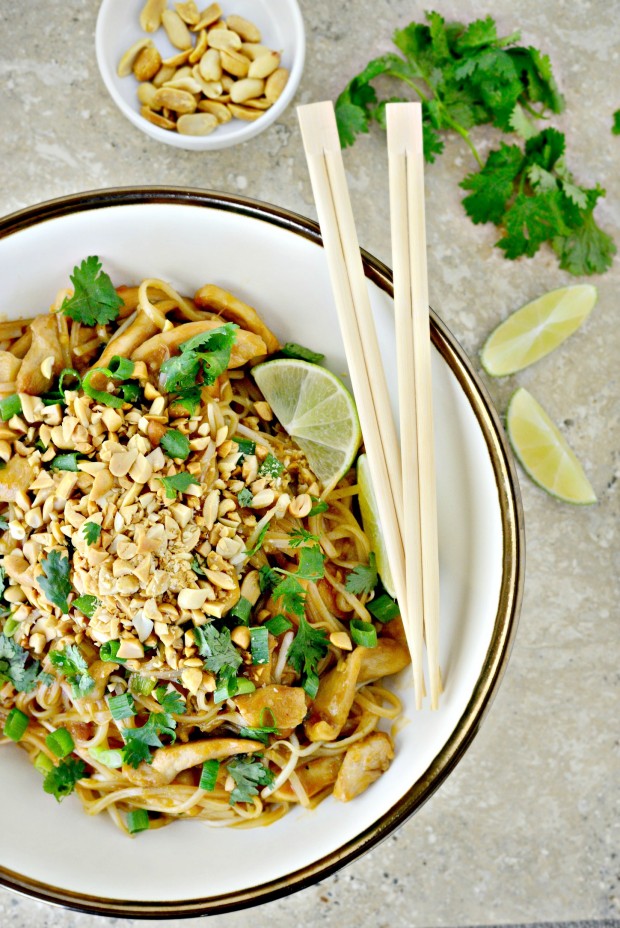 13.Easy Chicken Pad Thai! So good, you'll never buy take out again!
14. This 15-minute Grilled Chipotle Cumin Grilled Chicken can be used as is or sliced up to top a salad, chopped for tacos or nachos! The smell of it as it is grilling is out of this world! I make this all the time and keep a small jar of the pre-measured seasonings on hand and in my cupboard.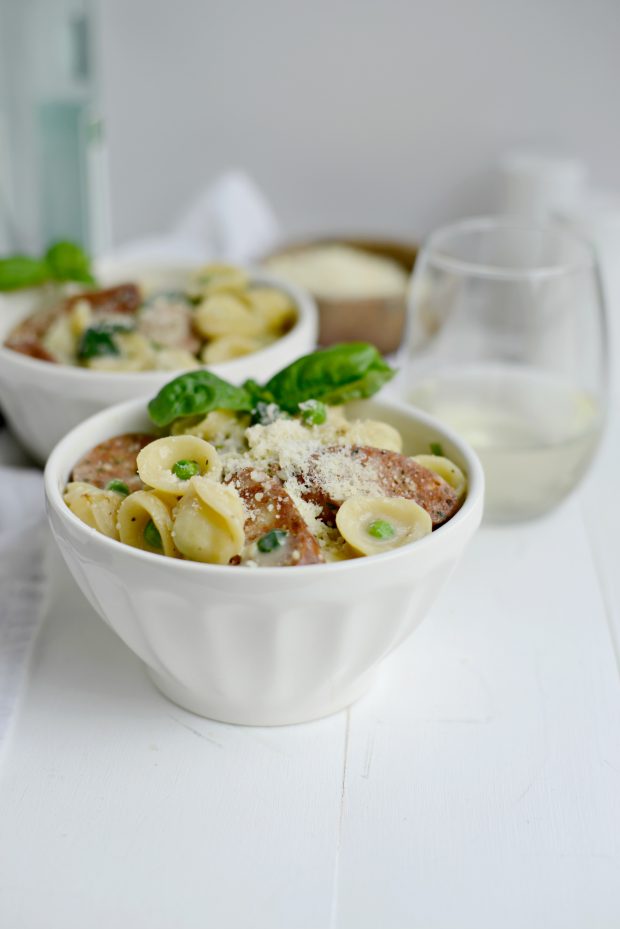 15. If you want a easy one-pan dinner, this Creamy Orecchiette Pasta is it!
16. Speaking of one skillet meals, how about this Skillet Lasagna? Again all of it is made in one pan!
17. Grilled Steak with Pequillo Pepper Pesto is simple and fancy with little effort (and clean up!)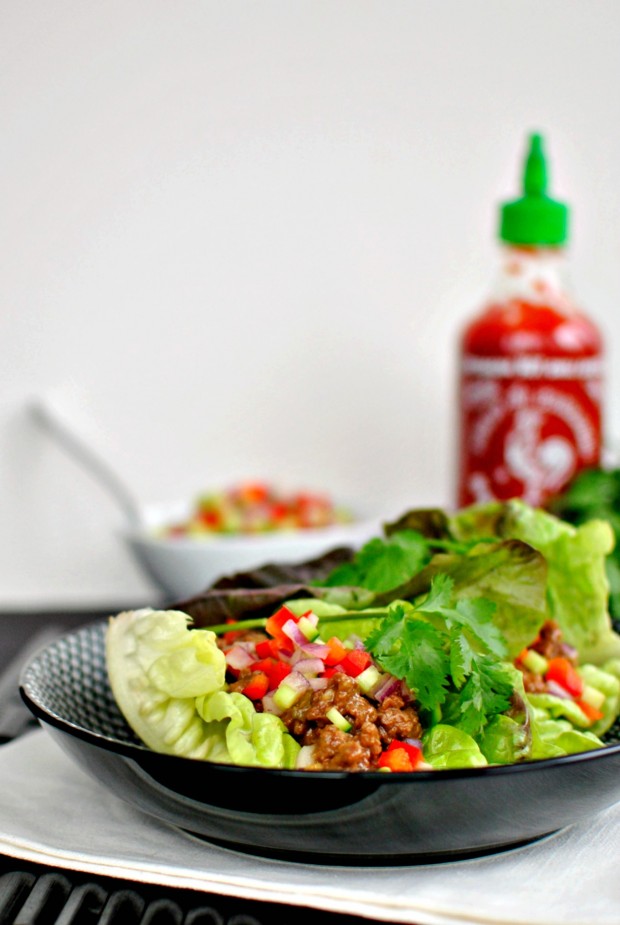 18. Spicy Sriracha Steak Lettuce Wraps are deeeelicious and super colorful too!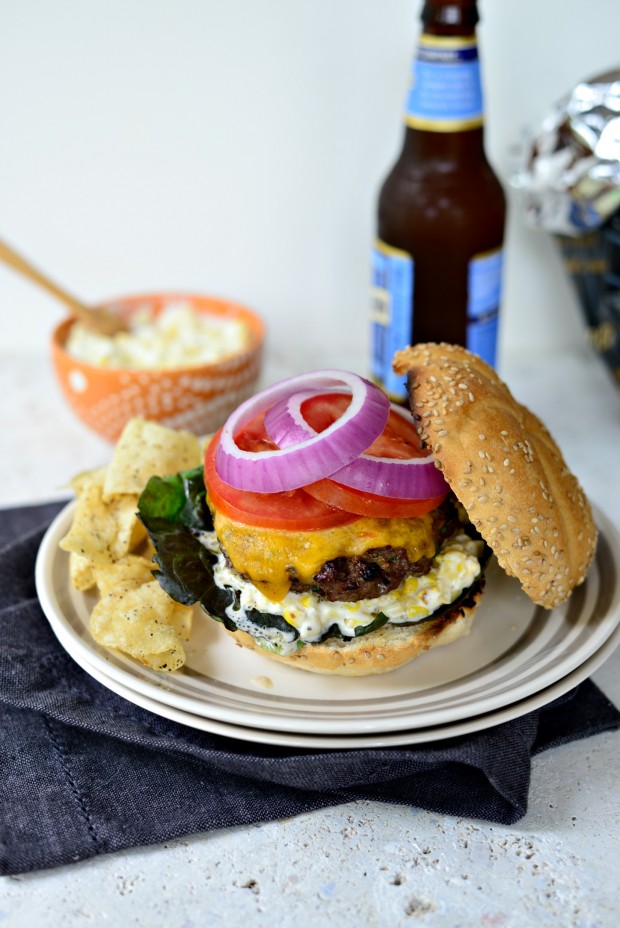 19. And because it's grilling season, why not a delicious Jalapeno Cheddar Burger. The charred corn mayo is optional ;).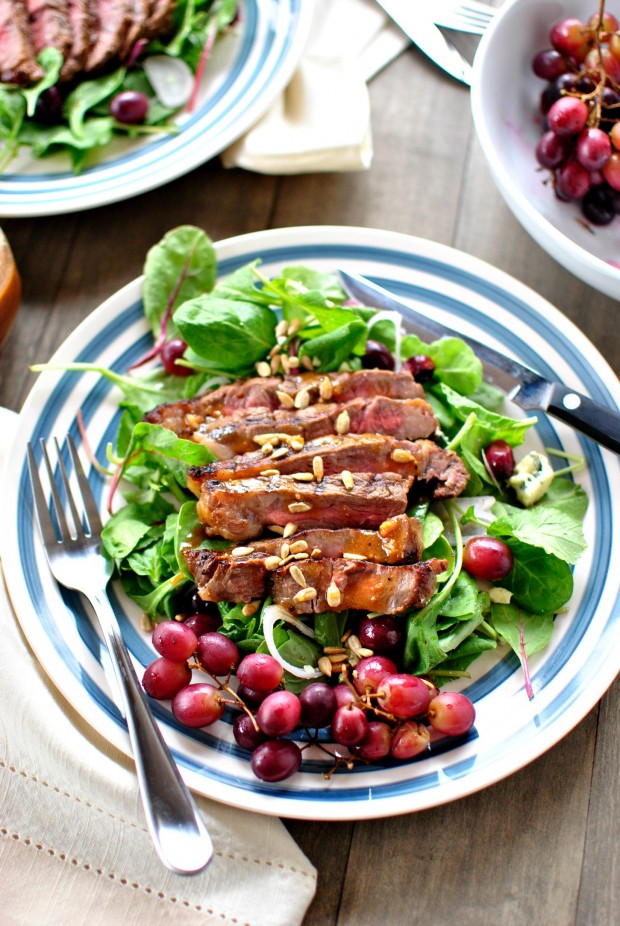 20. Steak and Blue Cheese Salad with Grilled Grapes is another favorite. Have you tried grilling grapes? They get so juicy.
You can find more easy dinner recipes in my cookbook: Simply Scratch : 120 Wholesome Homemade Recipes Made Easy!  CLICK HERE for details and THANK YOU in advance! 
Enjoy!
This post may contain affiliate links.
Buy the Cookbook: Simply Scratch : 120 Wholesome Homemade Recipes Made Easy Now available on Amazon »
THANK YOU in advance for your support!