In these super simple Italian Sub Sandwiches, soft Italian sub buns are split and filled with different Italian meats and cheeses, crisp lettuce, ripe tomato and drizzled with a homemade Italian sub dressing. Serves 6 in under 30 minutes.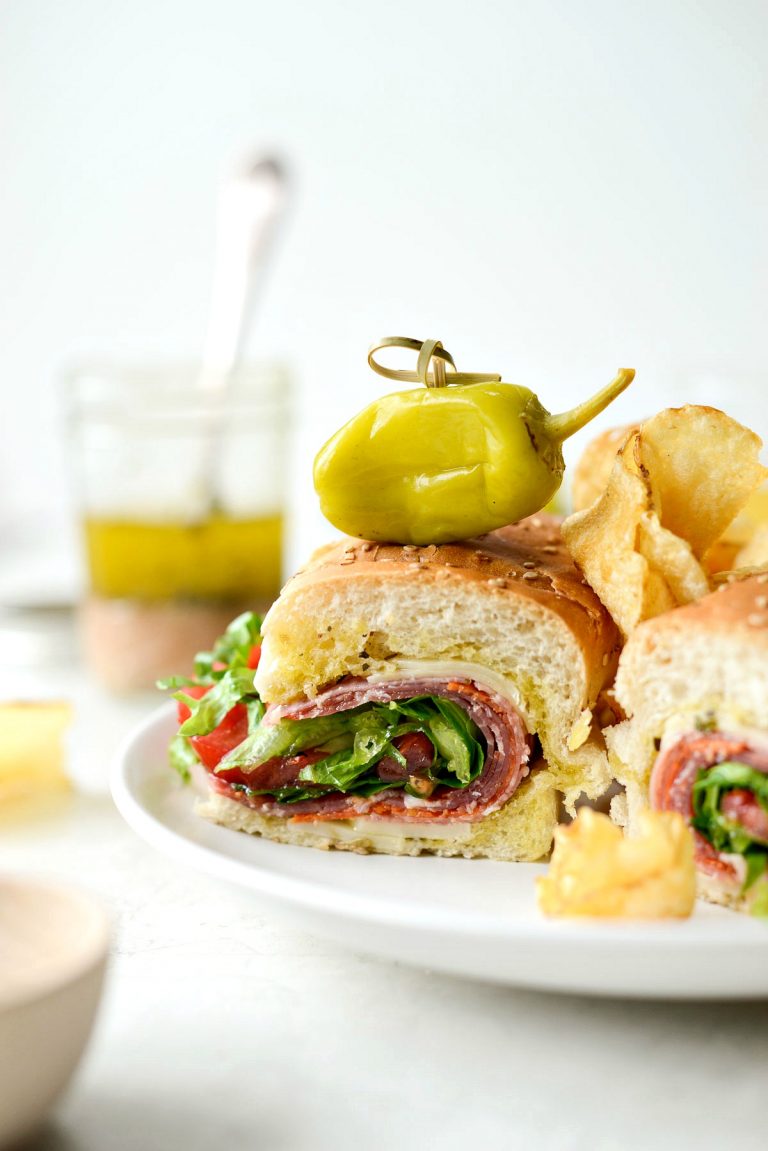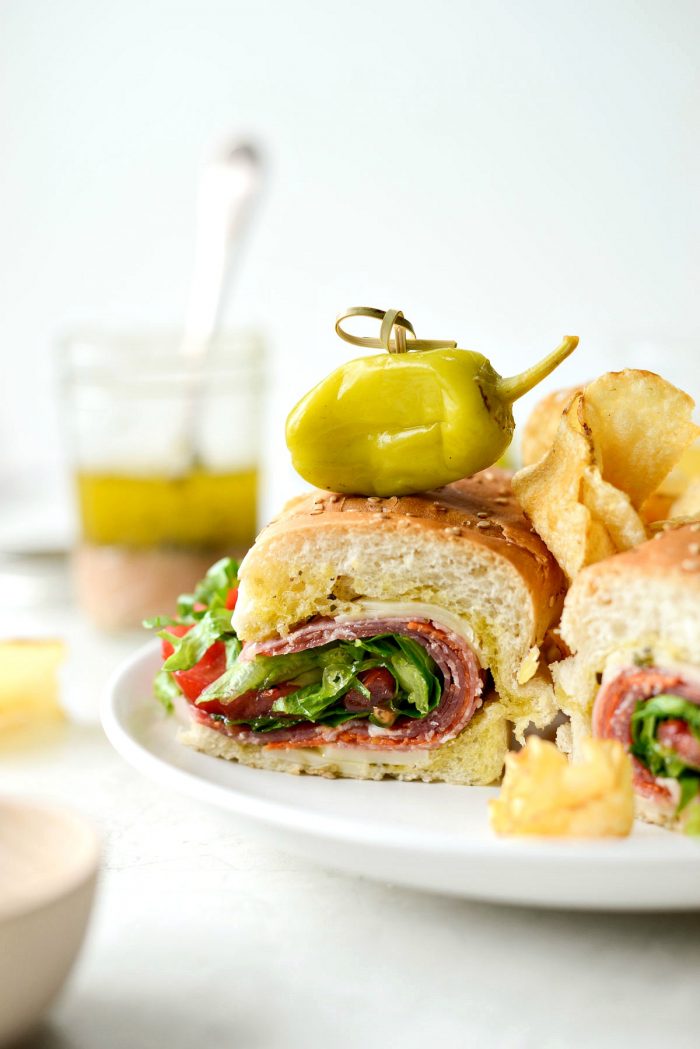 When I was pregnant with my first daughter, an old friend told me "Now's the time you can eat whatever you want and get away with it!" Of course I took them literally and so in 9 very short (yet very long) months I gained a lovely 72-lb's. True story.
I called a good portion of that weight I gained "baby weight" and the rest "sub-weight". Because one of the things that I ate on the regular was footlong Subway Subs. I think this was before the whole "watch-out-for-Listeria-thing" because I never knew otherwise. Who knows as it was 20+ years ago, and as all us moms know, babies and small children have the ability to remove parts of our memory, which can be a blessing. And in my case, a 72 pound blessing.
Where was I?
Subs. Right. I really don't eat Subway at all anymore. Too many while pregnant? Probably. However I do like making my own at home, a lot. So much that I hope you to make them and come back to tell me that it's better than Subway. Because I totally think it is.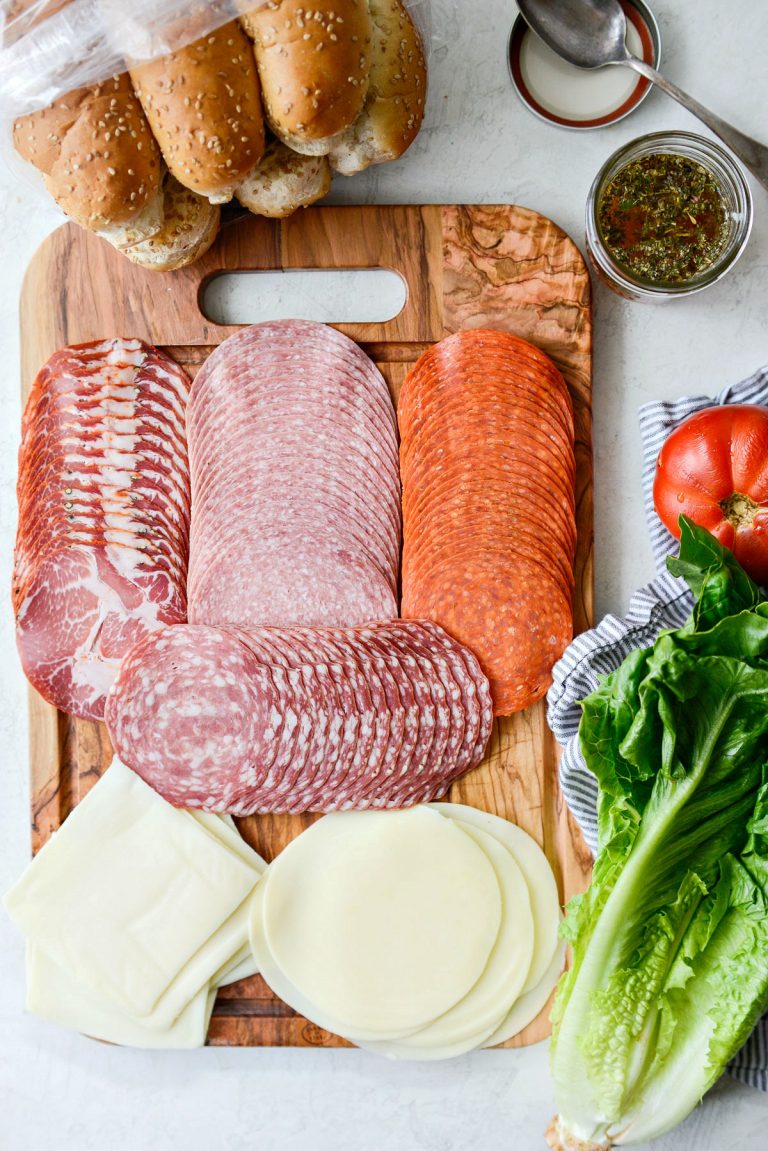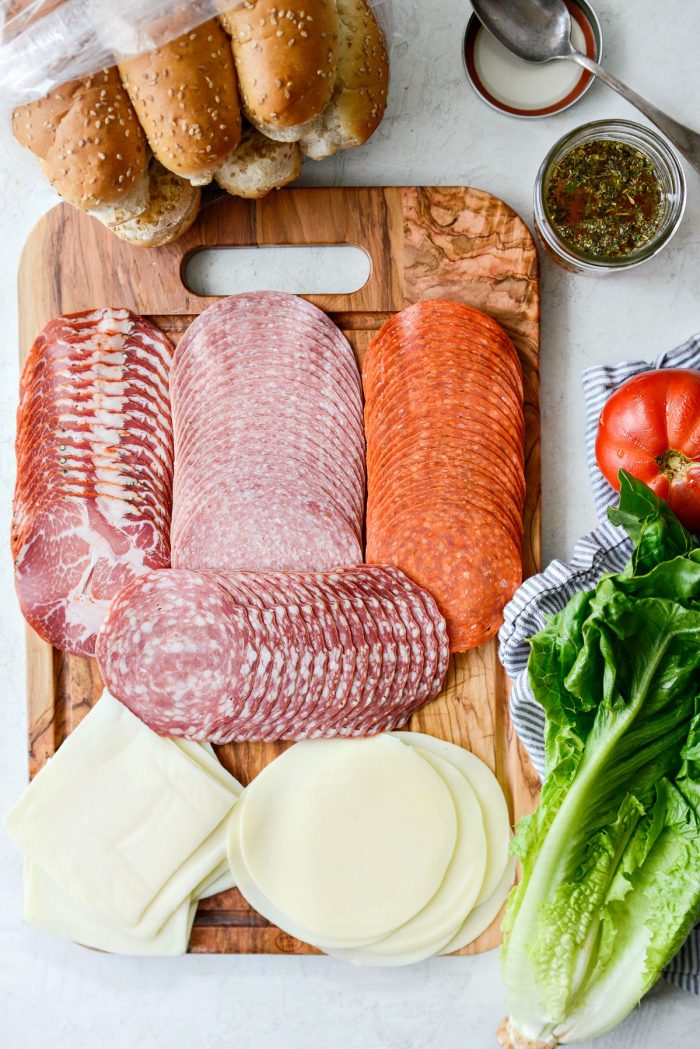 To Make This Italian Sub Sandwich You Will Need:
italian sub rolls – Soft bakery rolls are best. We also like Russo brand (not sponsored).
homemade italian sub dressing – Simple, quick and delicious!
mozzarella – Delicate flavor with a milk-like freshness.
provelone – Can range from mild to sharp, so use what you like.
italian meats – There are many to chose from so use what you prefer.
lettuce – Use iceberg, romaine or a combo of both.
tomato – Vine ripened or roma tomatoes, but really can't go wrong with any.
any additional toppings your heart desires – banana peppers, olives,
What Italian Meats are Best On an Italian Sub Sandwich?
We like using thinly sliced sandwich pepperoni, Genoa salami, sopressatta and hot Capocollo. But you could also use other types of  salami as well as prosciutto and mortadella.
It's best to use thinly slice meats because what is worse than biting into a sandwich and the whole center part slips out and slaps you on the chin. Not cool and definitely not pretty.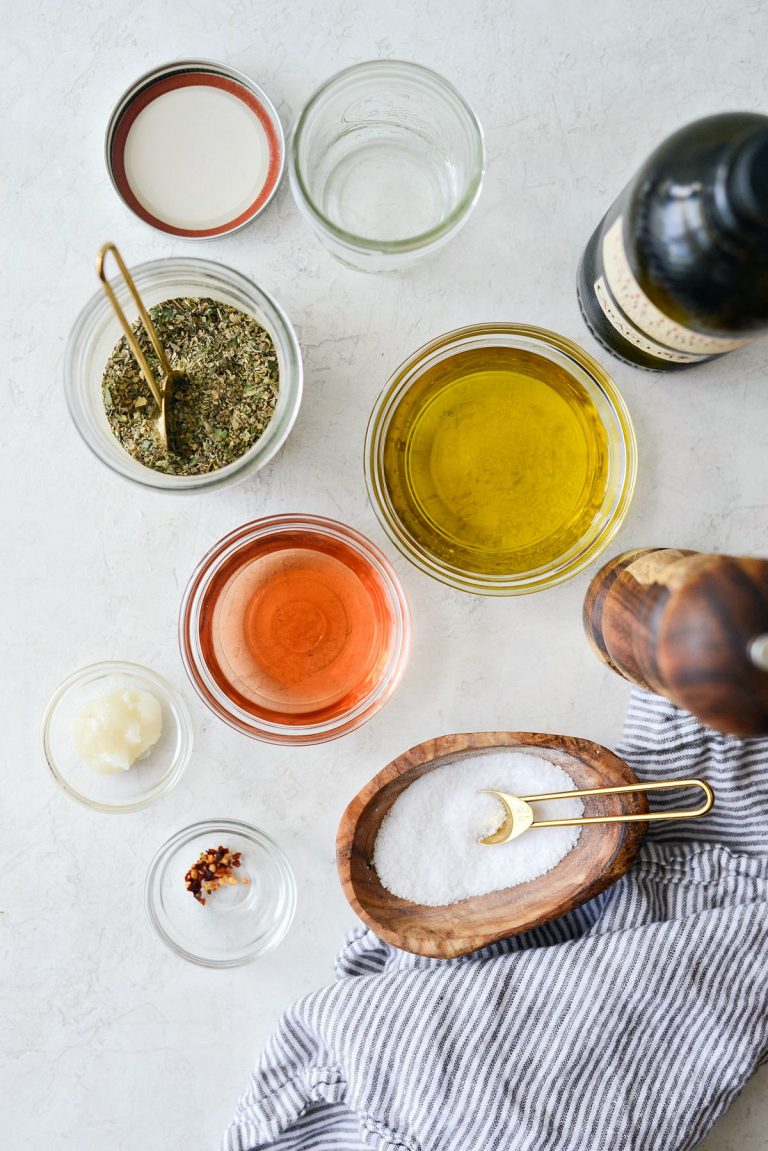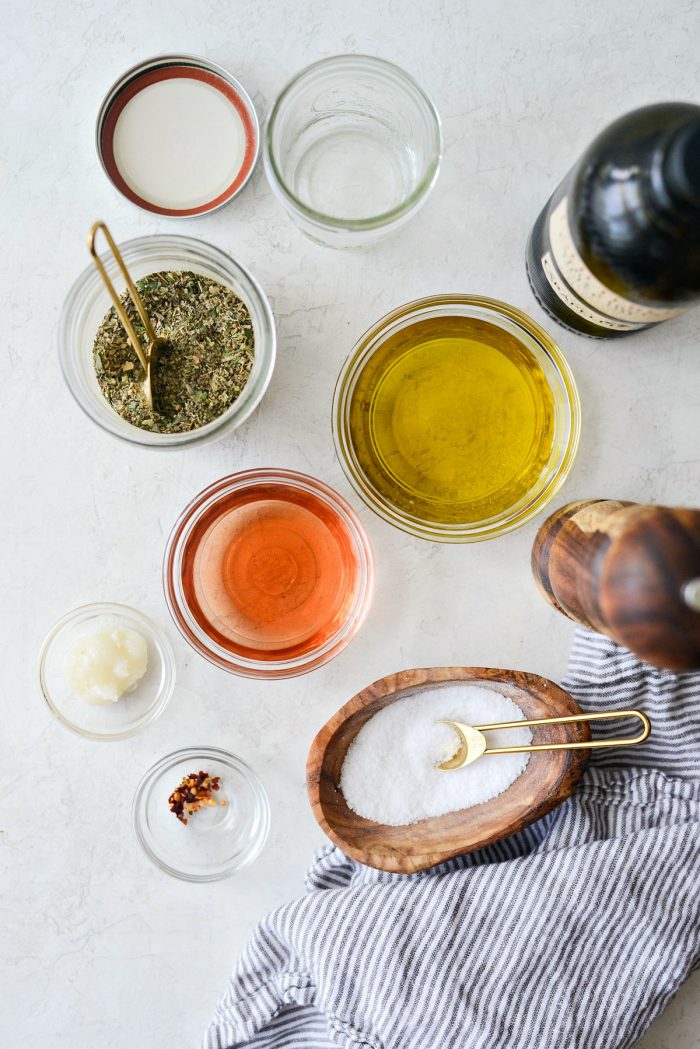 To make The Italian Sub Dressing You Will need:
garlic – This adds distinct and punchy flavor to the dressing. I recommend grating it into this dressing.
italian seasoning – Homemade or store-bought. Adds earthy flavor that's subtly sweet and peppery. 
kosher salt – For balancing flavors.
freshly ground black pepper – This will add some subtle bite.
red pepper flakes – For subtle heat, but can be omitted.
red wine vinegar – Adds tang and acidity.
olive oil – This adds richness and will round out the dressing.
Make The Sub Dressing:
First add 1 teaspoon grated garlic into a glass jar. Measure and add in the teaspoon of Italian seasoning, 1/4 teaspoon kosher salt (or to taste), some freshly ground black pepper.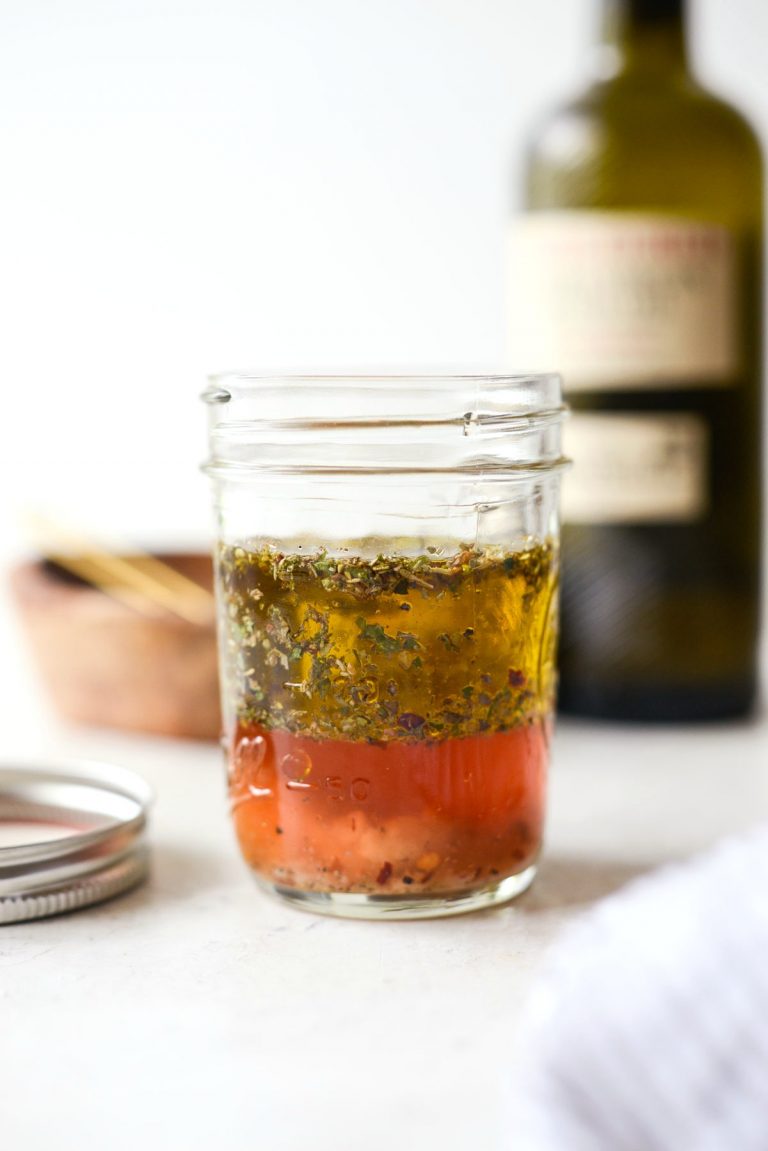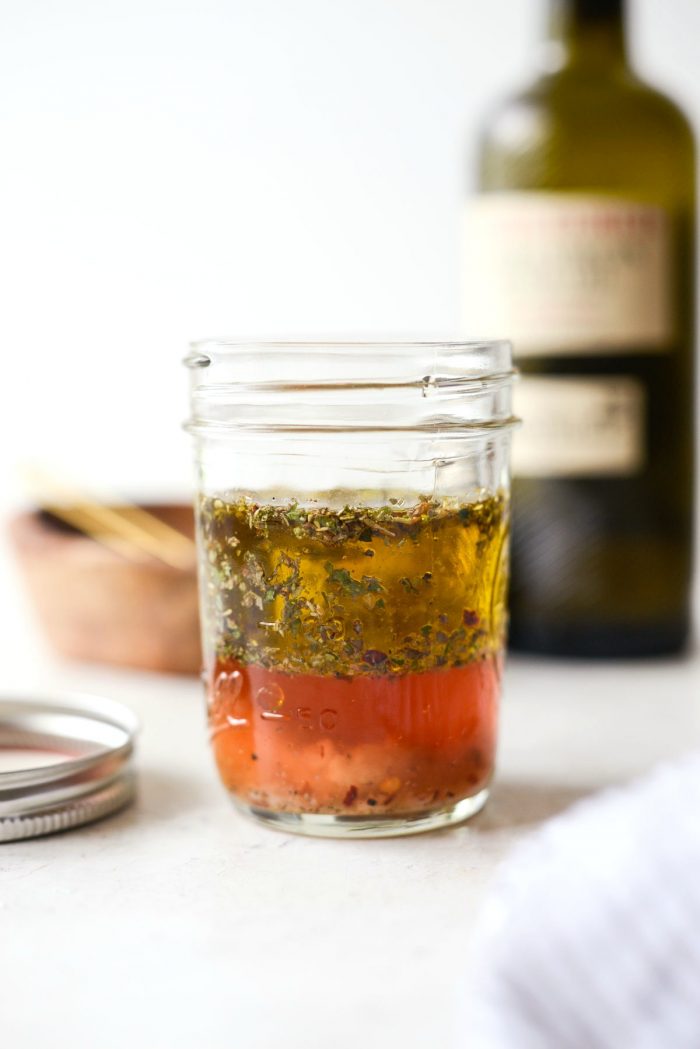 Lastly pour in 1/4 cup of red wine vinegar and 6 tablespoons of olive oil.
Give it all a good shake and set it off to the side so the flavors can mingle for a little bit.
Build The Italian Sub:
Slice your sub buns in half horizontally.
Tear out some of the inner soft bread of each bun, leaving a little behind. Snack on the torn bread or save and use for homemade breadcrumbs.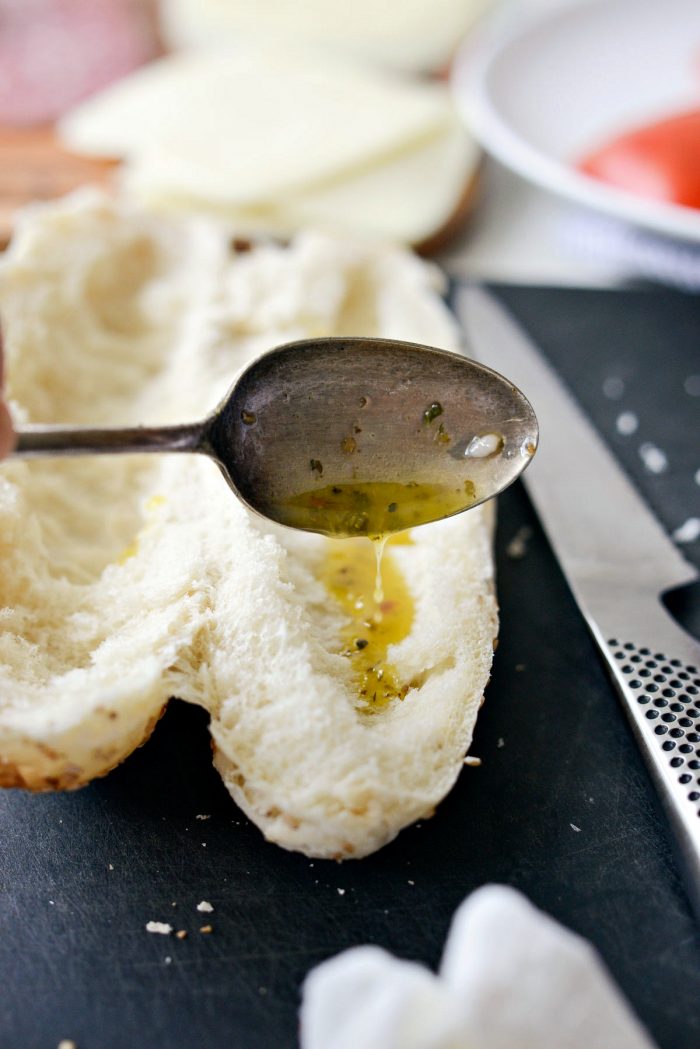 Then drizzle some of the dressing on the inside of both sides of the bun.
Or drizzle a lot.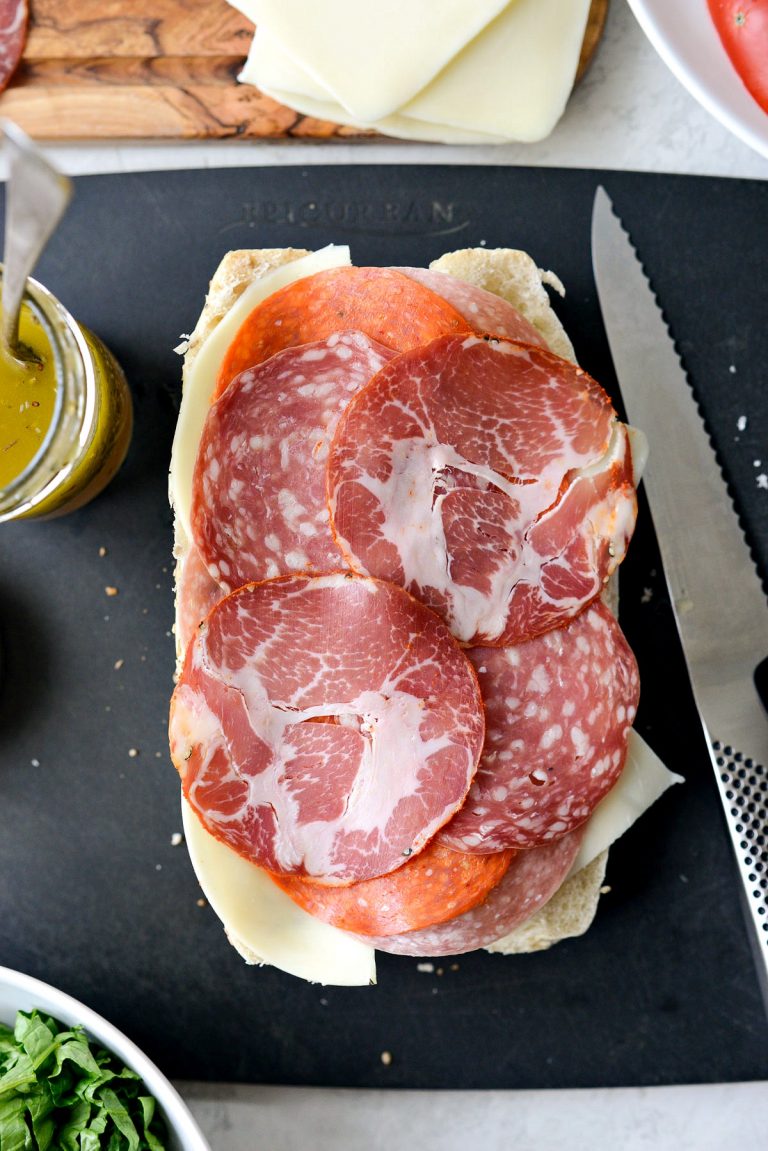 Now comes the layering part. I'm pretty methodical when it comes to sandwiches. Remember this one? I always slice the mozzarella and provolone in half. Place 2 halves of provolone on the top side of the sub bun and the 2 halves of mozzarella on the bottom. In the middle, layer with 3 slices sandwich pepperoni and 3 slices Genoa salami. Topping those with 2 slices each sopressata and capocollo.
Then top with lettuce, tomato and/or any other toppings you desire. I always sprinkle my tomato with salt and pepper. However I'm a salt LOVER so don't add more if you don't already know you love it.
The meat, for most normal people, is salty enough.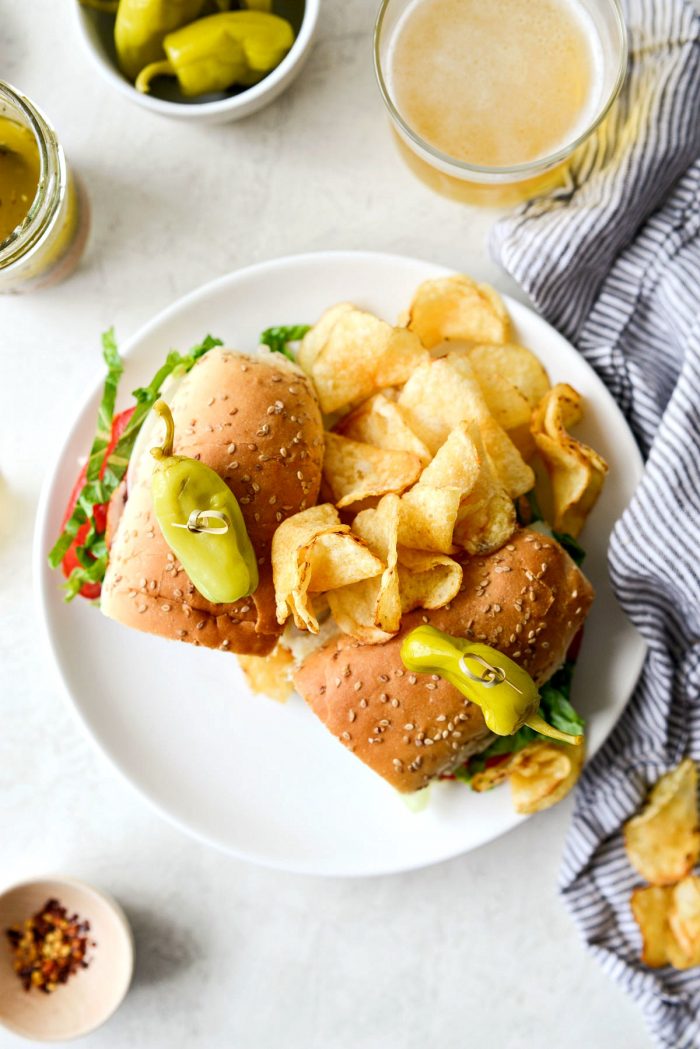 Serve with chips and a beer! because why not?
These Italian sub sandwiches are great tightly wrapped and packed for lunch, a picnic or to eat while strolling the aisles of Target while doing a little shopping. Not that I did that. However it's not like I wouldn't.
Enjoy! And if you give this Italian Sub Sandwich recipe a try, let me know! Snap a photo and tag me on twitter or instagram!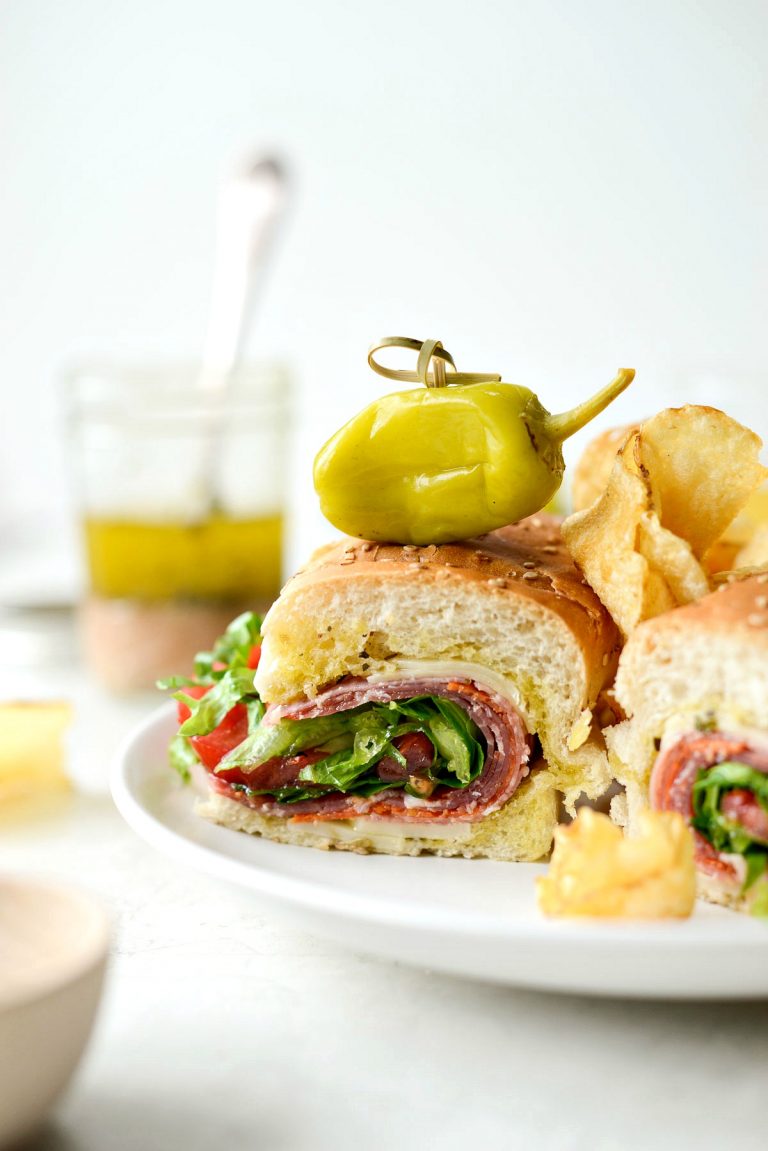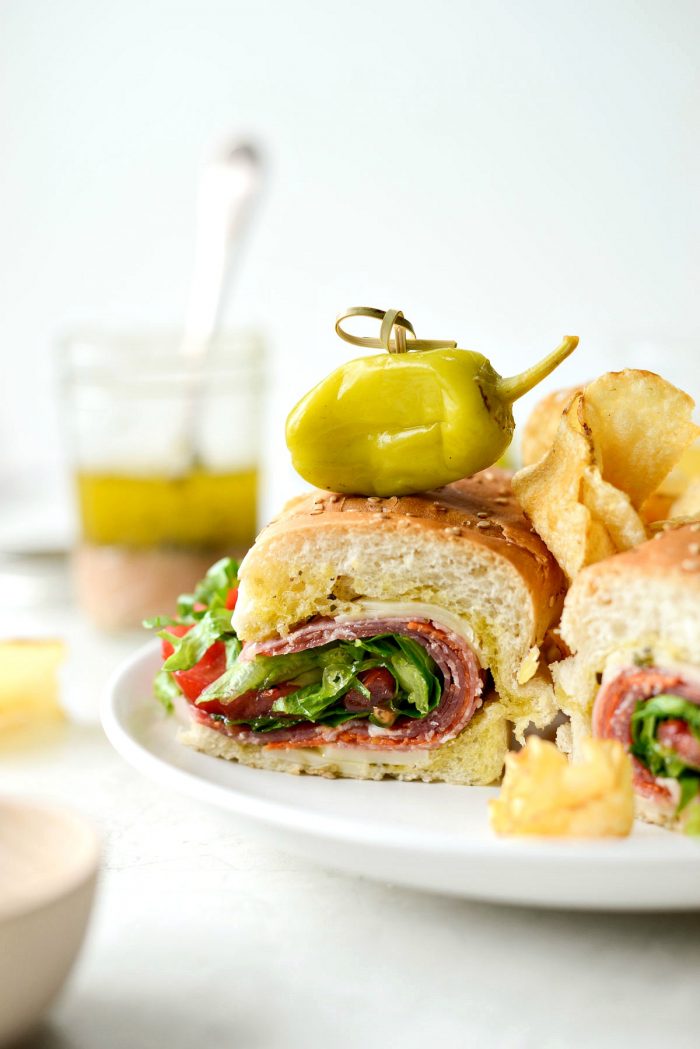 Yield: 6 servings
Italian Sub Sandwiches
Soft Italian sub buns filled with different italian meats and cheeses and a homemade Italian sub dressing.
Ingredients
FOR THE ITALIAN SUB DRESSING:
1 teaspoon minced fresh garlic, about 1 medium clove
1 teaspoon italian seasoning
pinch red pepper flakes
1/4 teaspoon kosher salt, or to taste
freshly ground black pepper, to taste
1/4 cup red wine vinegar
6 tablespoon olive oil
FOR THE ITALIAN SUB SANDWICHES:
6 soft Italian sub buns, sliced horizontally (not all the way through)
18 slices sliced sandwich pepperoni, or about 4 ounces
18 slices sliced Genoa salami, or about 4 ounces
12 slices sliced sopressata dry sausage, or about 3 ounces
12 slices sliced capocollo, or about 3 ounces
6 slices mozzarella cheese, cut in half
6 slices provolone cheese, cut in half
shredded iceberg lettuce
sliced tomato
Instructions
MAKE THE DRESSING:
In a medium glass jar add garlic, italian seasoning, salt, pepper, red pepper flakes, vinegar and olive oil. Shake and set off to the side.
MAKE THE SUB:
Cut the sub buns in half horizontally but leaving one side still attached. Tear out some of the soft bread in the center of each sub bun.

Shake the sub dressing before spooning some of it on the inside of the sub bun.

Place the mozzarella on the top side and the provelone on the bottom side of the sub bun. Layer the pepperoni, salami, sopressata and capocollo before topping with lettuce, tomato and any other desired toppings.
Serving: 1sub, Calories: 671kcal, Carbohydrates: 35g, Protein: 29g, Fat: 46g, Saturated Fat: 15g, Polyunsaturated Fat: 4g, Monounsaturated Fat: 22g, Trans Fat: 1g, Cholesterol: 79mg, Sodium: 1900mg, Potassium: 245mg, Fiber: 1g, Sugar: 5g, Vitamin A: 364IU, Vitamin C: 1mg, Calcium: 307mg, Iron: 12mg
This post may contain affiliate links.
Buy the Cookbook: Simply Scratch : 120 Wholesome Homemade Recipes Made Easy Now available on Amazon »
THANK YOU in advance for your support!