These Fiestadas are a scratch version of an old high school lunch favorite. Thin homemade pizza crust spread with a Mexican inspired sauce and topped with taco meat and cheese! Easy and delicious!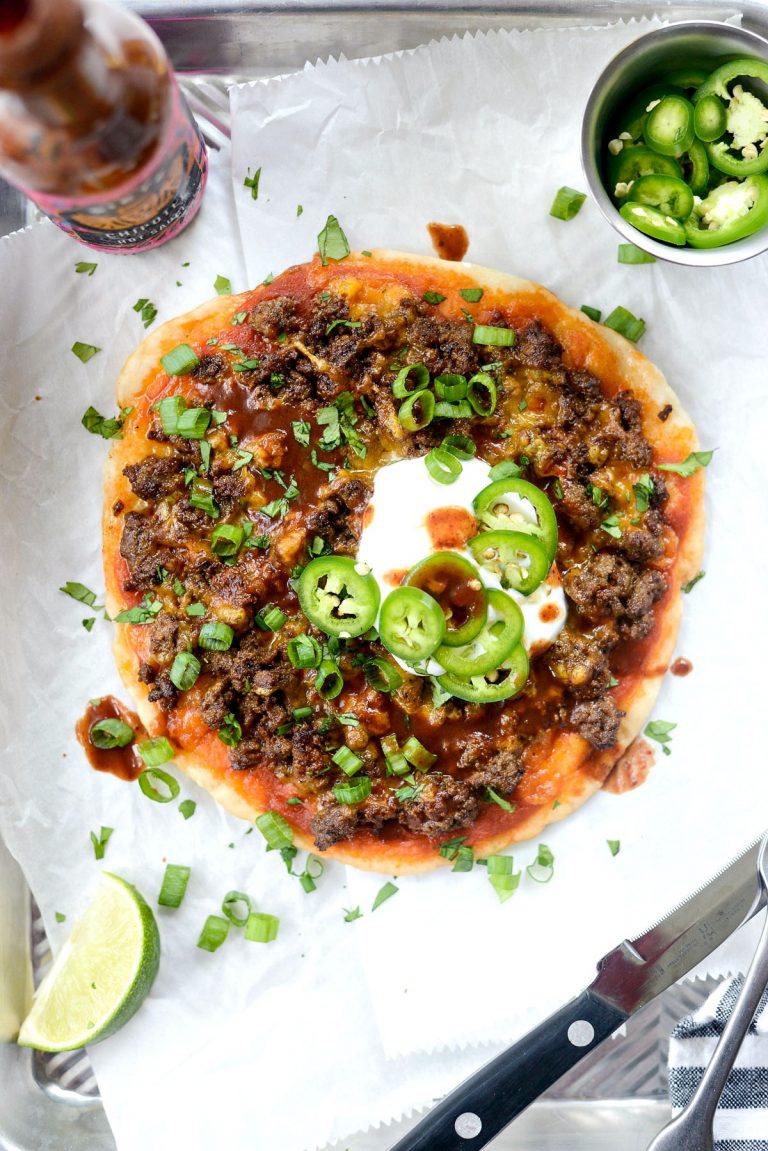 Please tell me you've experienced the deliciousness that is- the fiestada.
Essentially it's a taco or Mexican pizza and it was one of only a few delicious and edible items served at my high school cafeteria, next to turkey slop and their beef sticks. Thin crust, enchilada-like sauce, beef and cheese. So simple and yet SO delicious.
As you know, I really enjoy trying to make a scratch version of my favorite school hot lunch items. Just this past weekend I used leftover turkey and make my turkey slop and it never disappoints. These fiestadas are pretty dang close to the original and are extremely easy to whip up, making it perfect for a fun weeknight dinner. They were a hit with my kids who were completely clueless of what a fiestada was, but the real test was with my husband. When Pat took a bite he said to me "Wow, Laur! These taste just like I remember them."
Win-Win.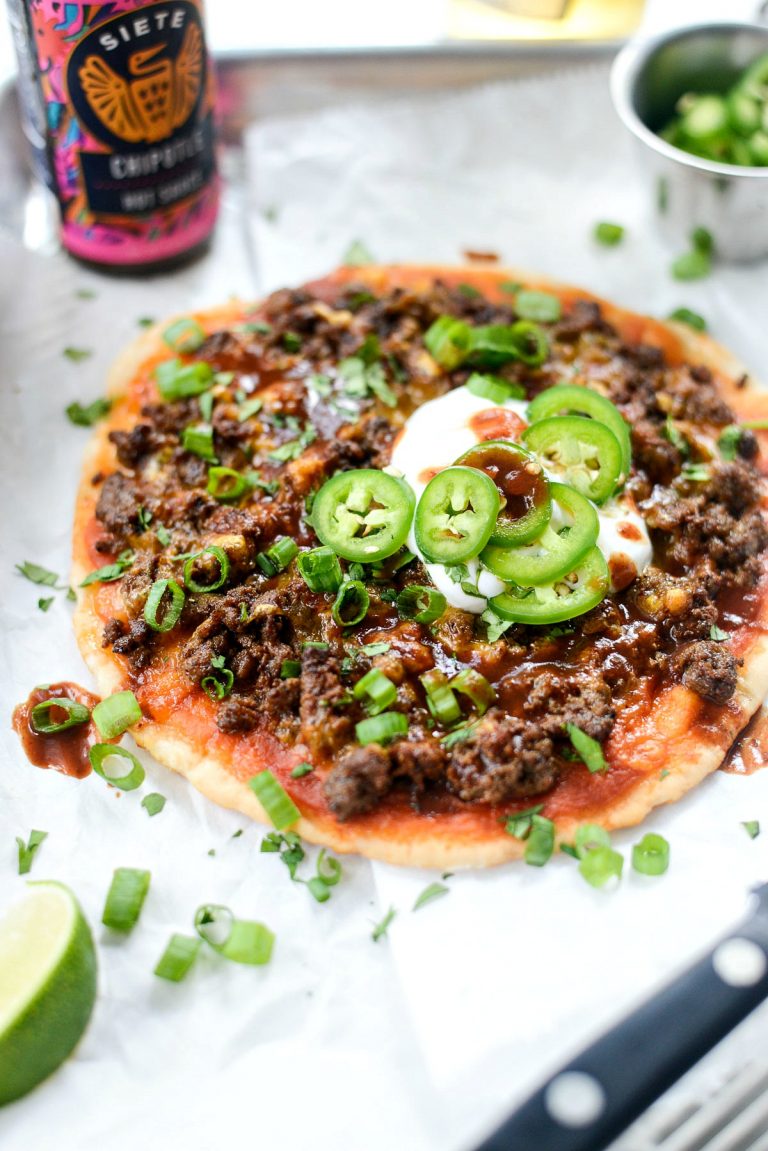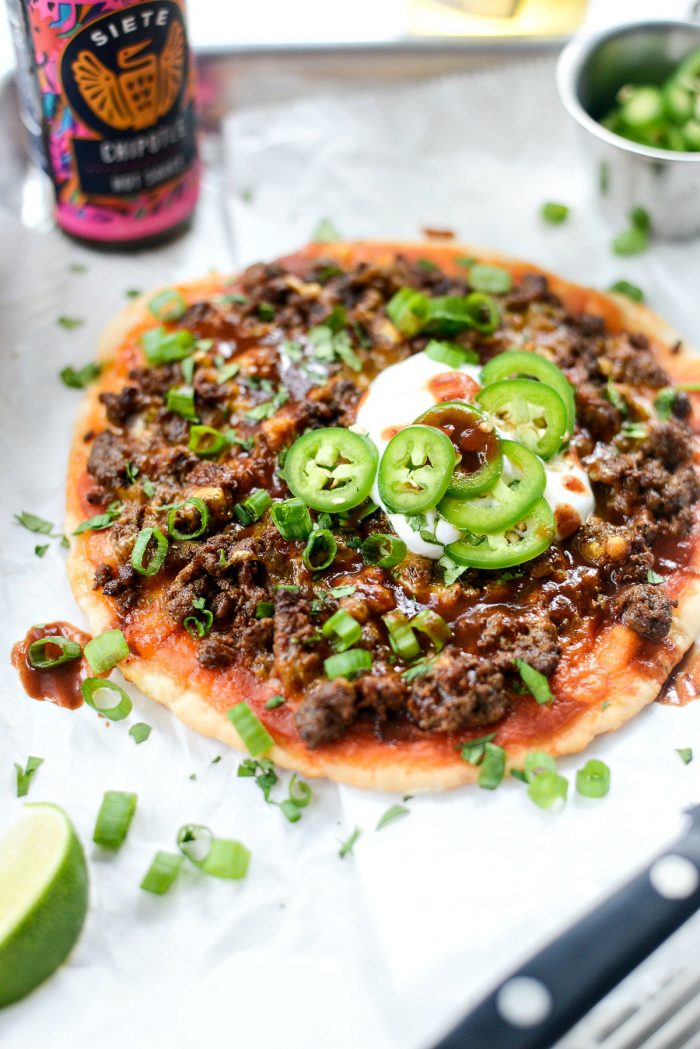 Now I just need to figure out how to make the beef sticks, which look just as unappealing as they sound but from what I remember taste pretty darn delicious.
To Make This Fiestadas You Will Need:
FOR THE SAUCE:
tomato sauce
melted butter
ground cumin
sugar
coriander
kosher salt
FOR THE PIZZAS:
pizza dough (regular or Greek yogurt)
ground beef
taco seasoning
medium cheddar cheese
plain nonfat greek yogurt or sour cream
sliced green onions
minced cilantro
hot sauce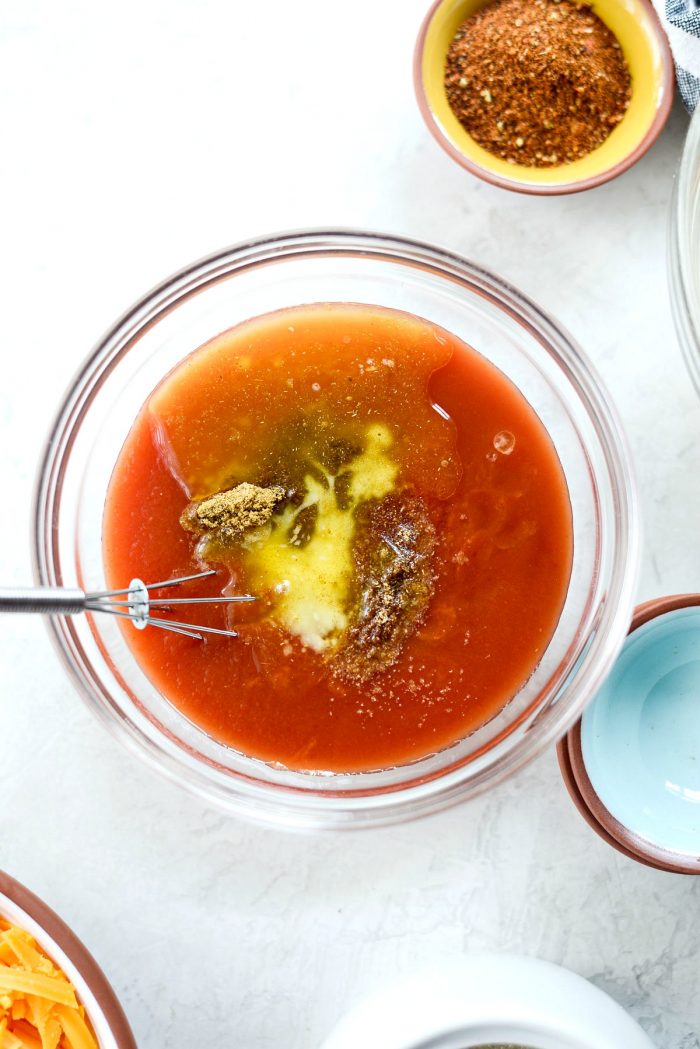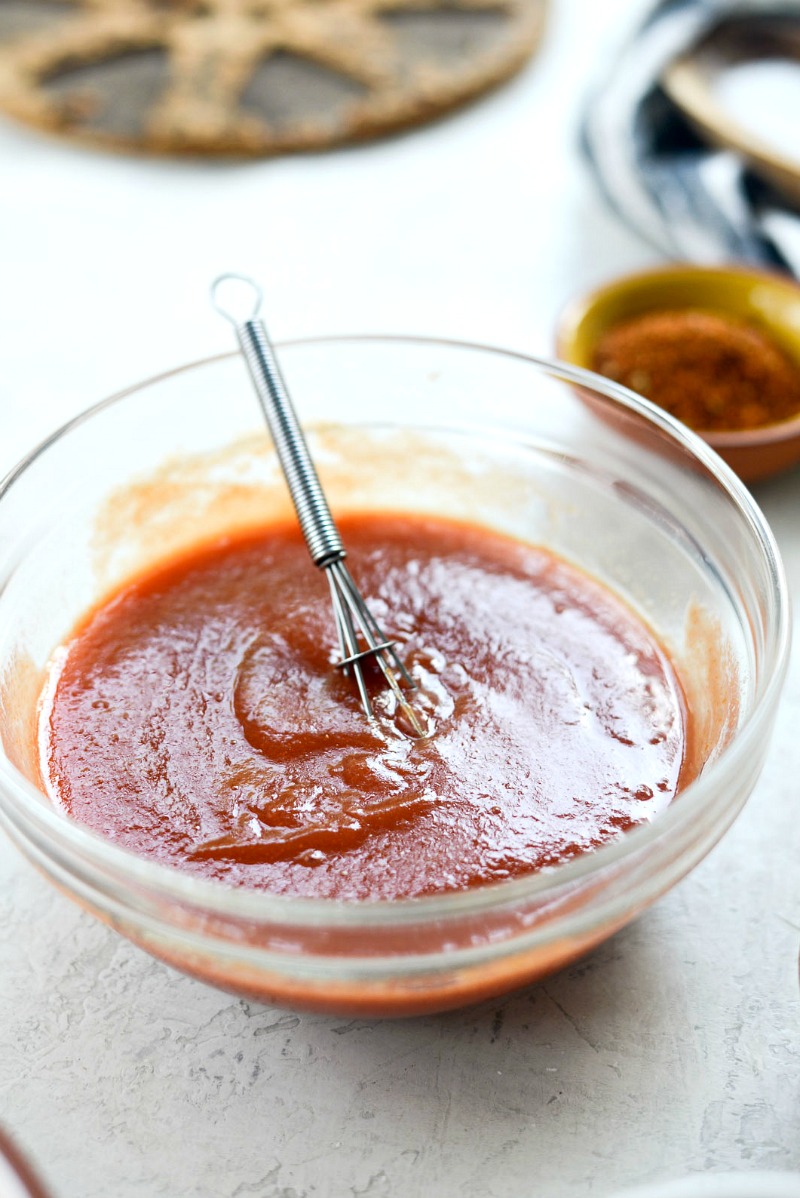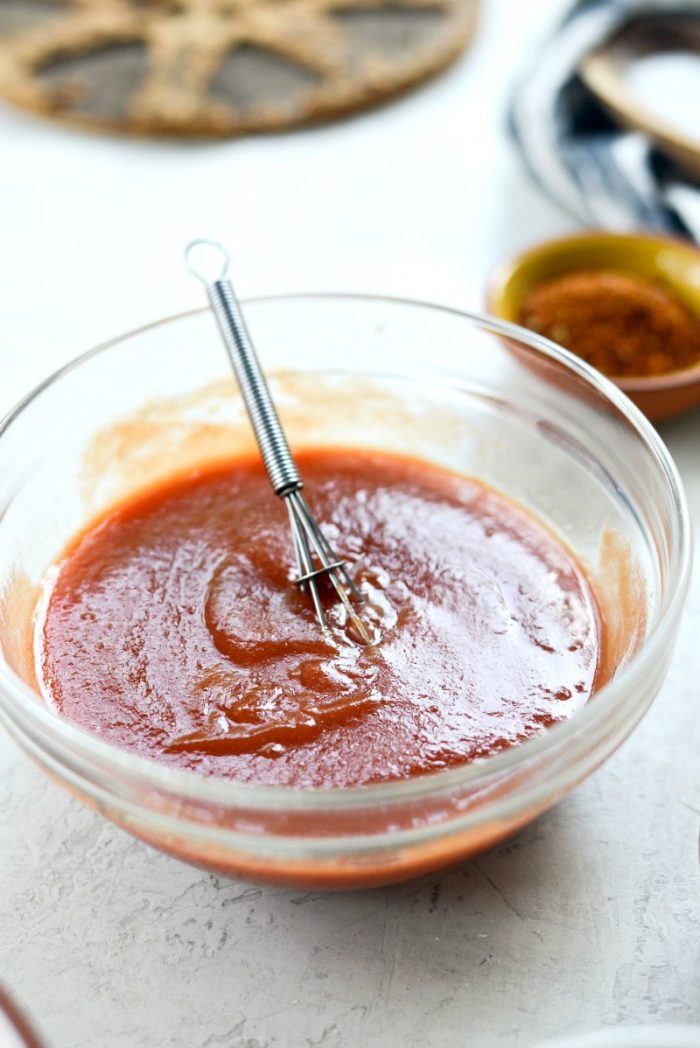 In a medium mixing bowl, combine 8 ounces of tomato sauce, 1 tablespoon melted butter, 1/2 teaspoon cumin, 1/4 teaspoon sugar, 1/4 teaspoon ground coriander and a pinch of salt and then set off to the side.
Next, heat a deep sided skillet over medium heat and add the ground beef. Use a wooden spoon to break up and cook until no longer pink. Meanwhile, preheat your oven to 450° and mist an inverted metal baking sheet with olive oil.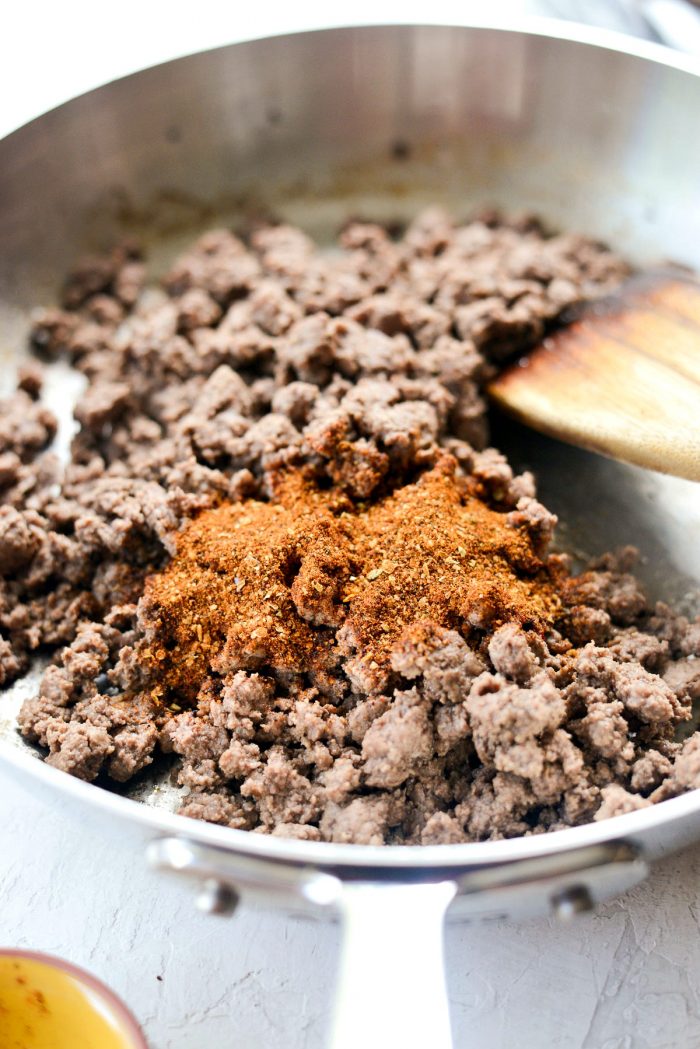 Once the ground beef is fully cooked, drain off the fat and discard before seasoning the meat with 1-1/2 tablespoon taco seasoning.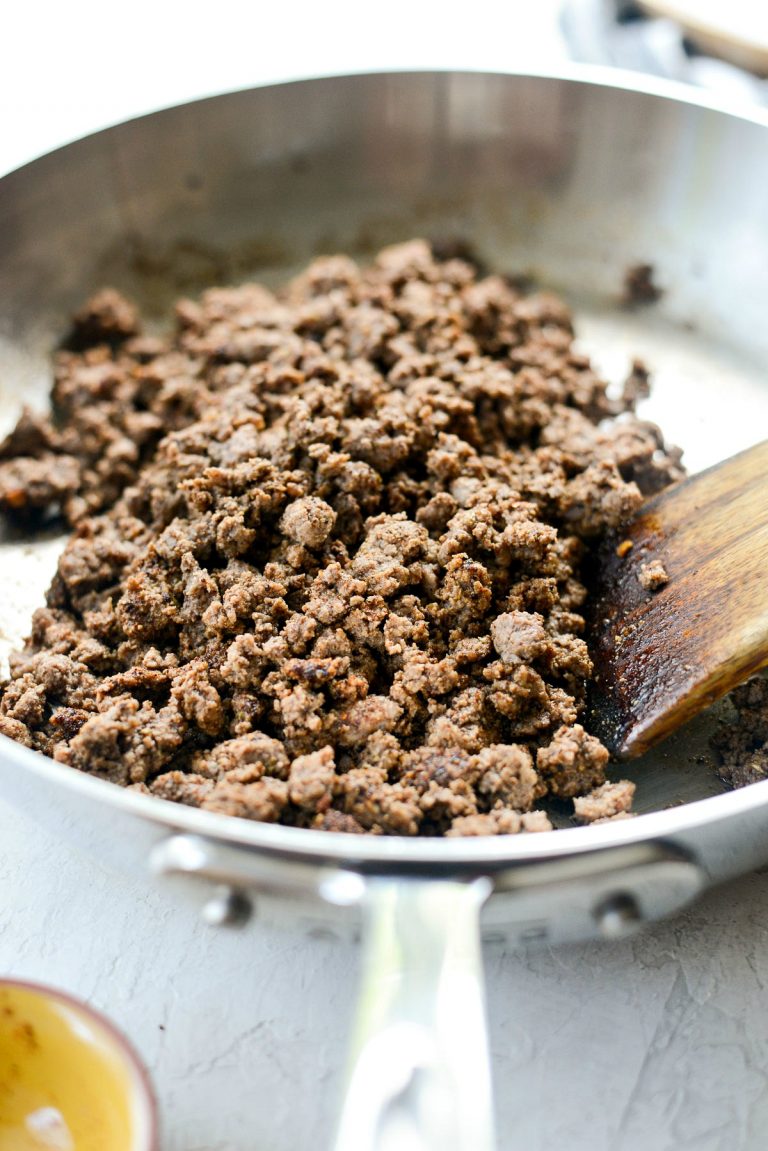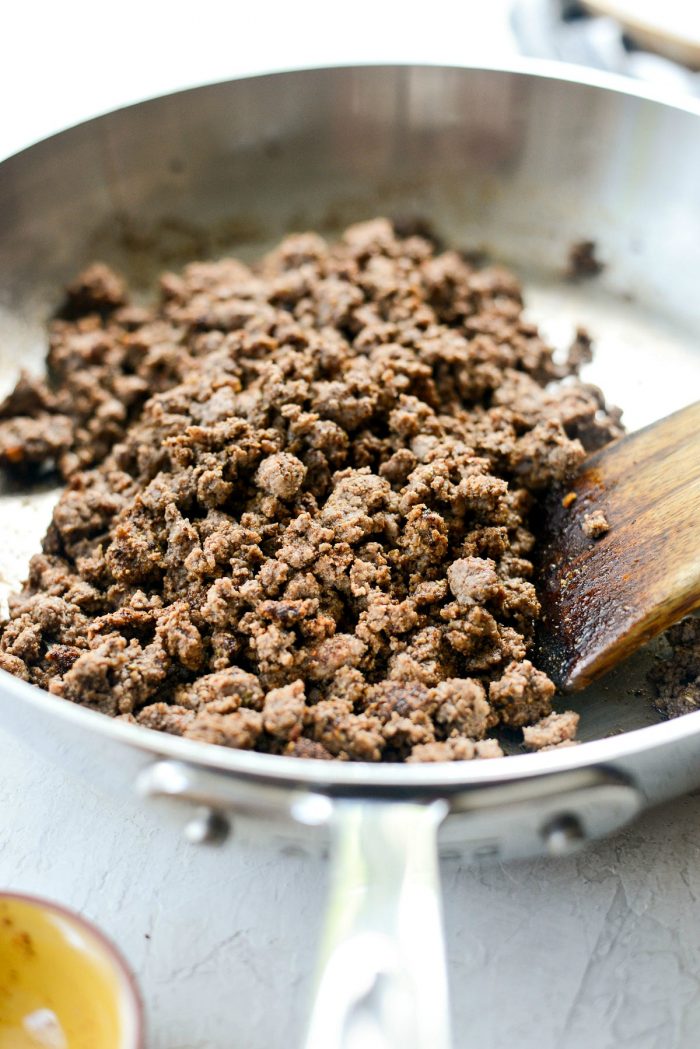 Stir until mixed throughout, breaking the meat up into even smaller crumbles. Then set off to the side to cool slightly.
FOR THE PIZZA DOUGH: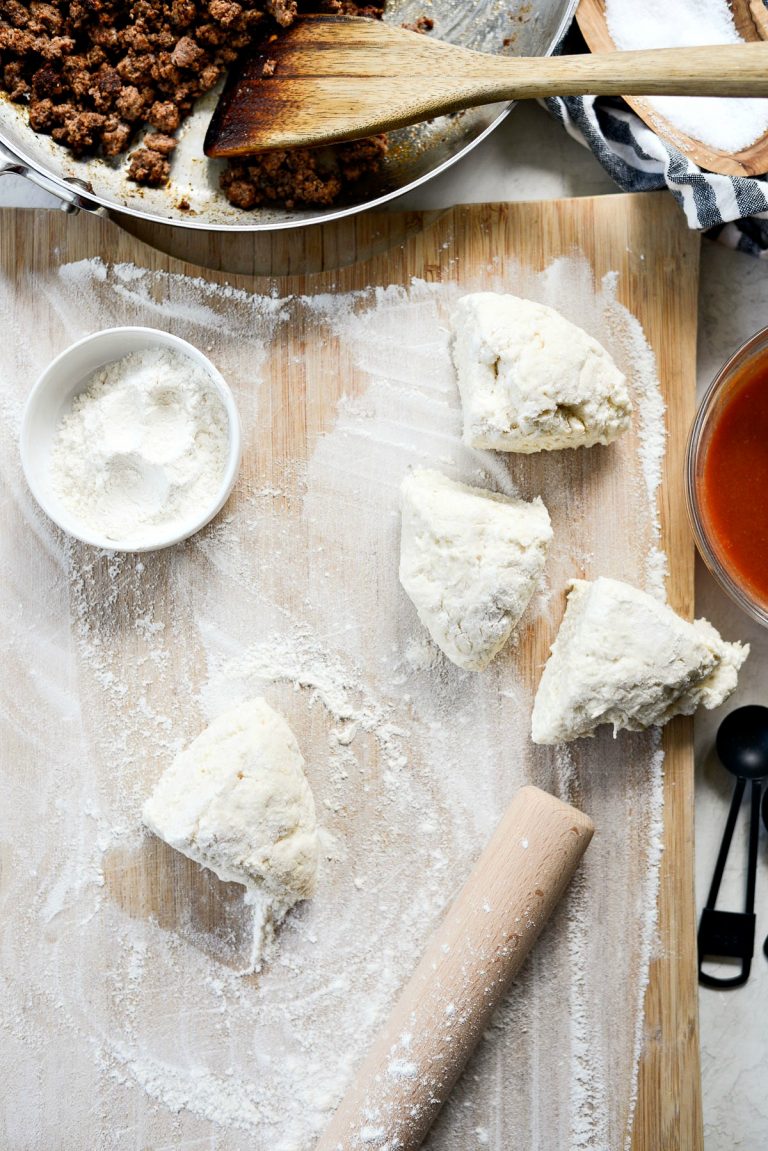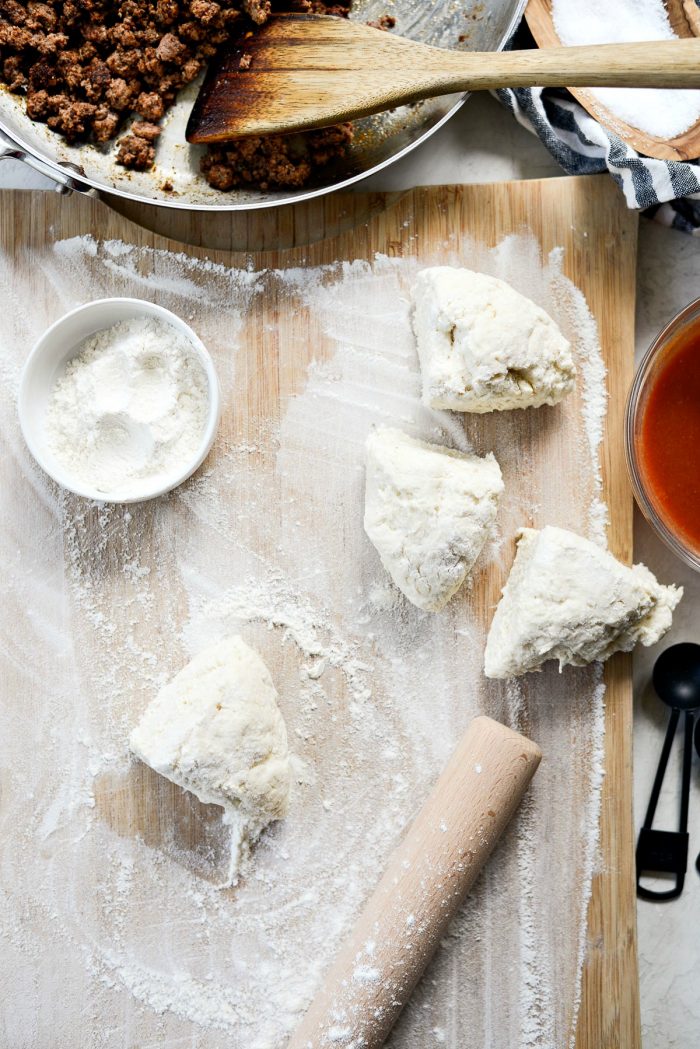 Then, place the dough onto a generously floured surface and divide into 4 equal pieces. If you're using my regular pizza dough recipe, you may need to cut the recipe in half.
And then, working with one at a time, shape into a ball.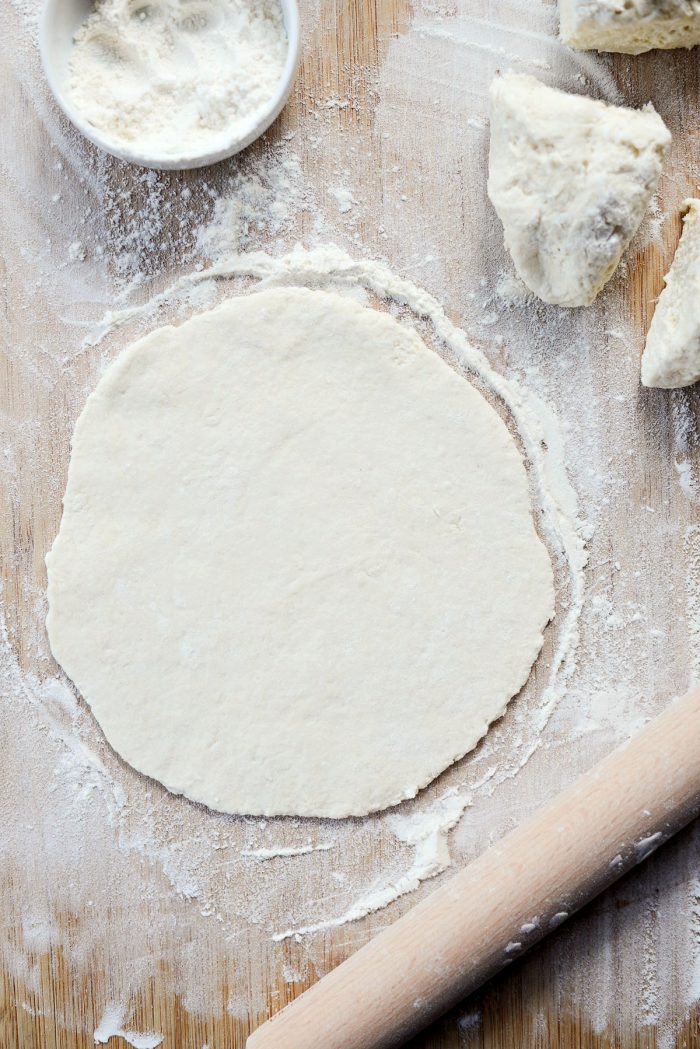 Working with the first dough ball, roll it out into a thin pizza round. Traditionally fiestadas are hexagonal shaped, however I don't have the time nor the patience.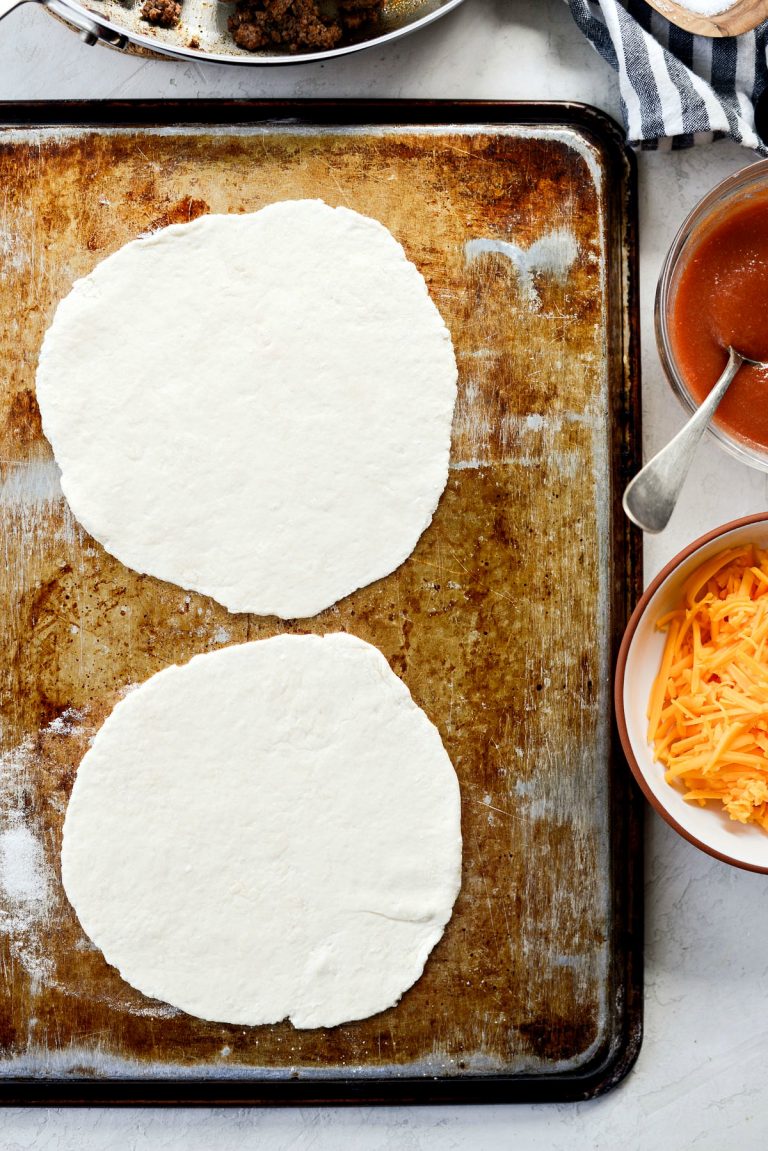 Place two of the rolled out discs onto the prepare (inverted) pans.
Next spread a few spoonfuls of the fiestada sauce, getting it all the way to the edges of the dough.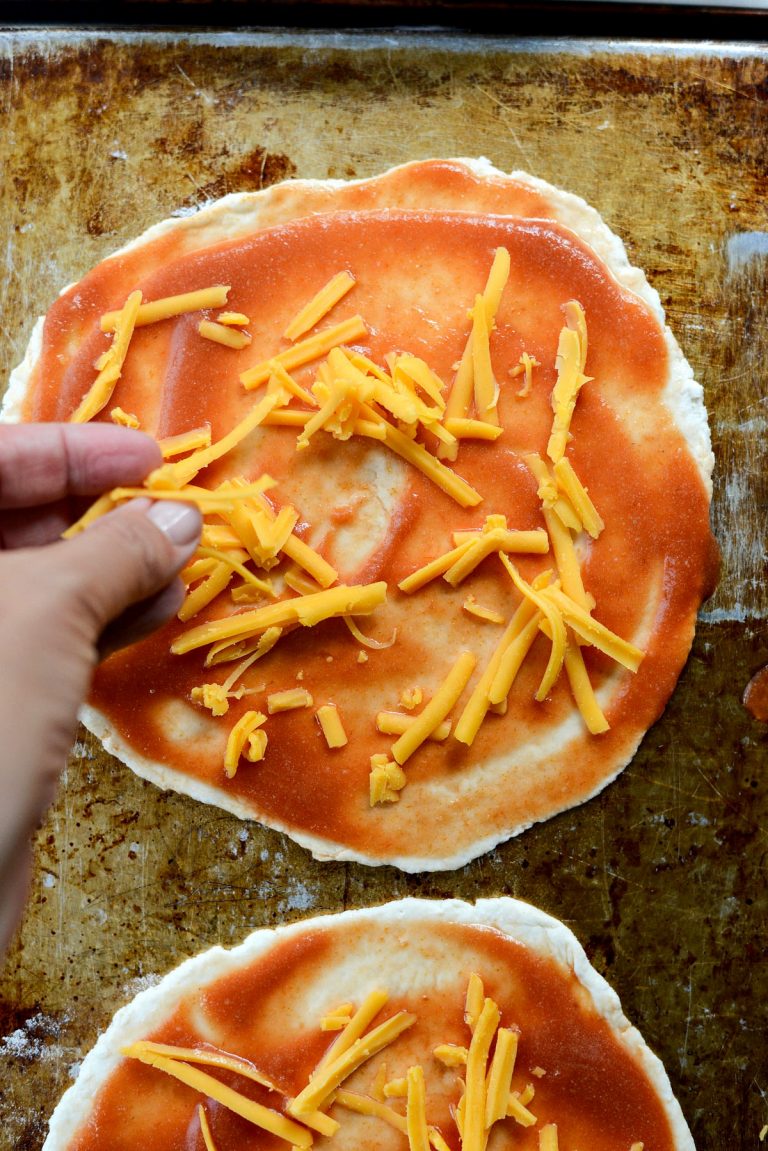 Sprinkle with a little of the cheese.
Then top with 1/4 of the taco meat. Lastly, sprinkling with more cheese.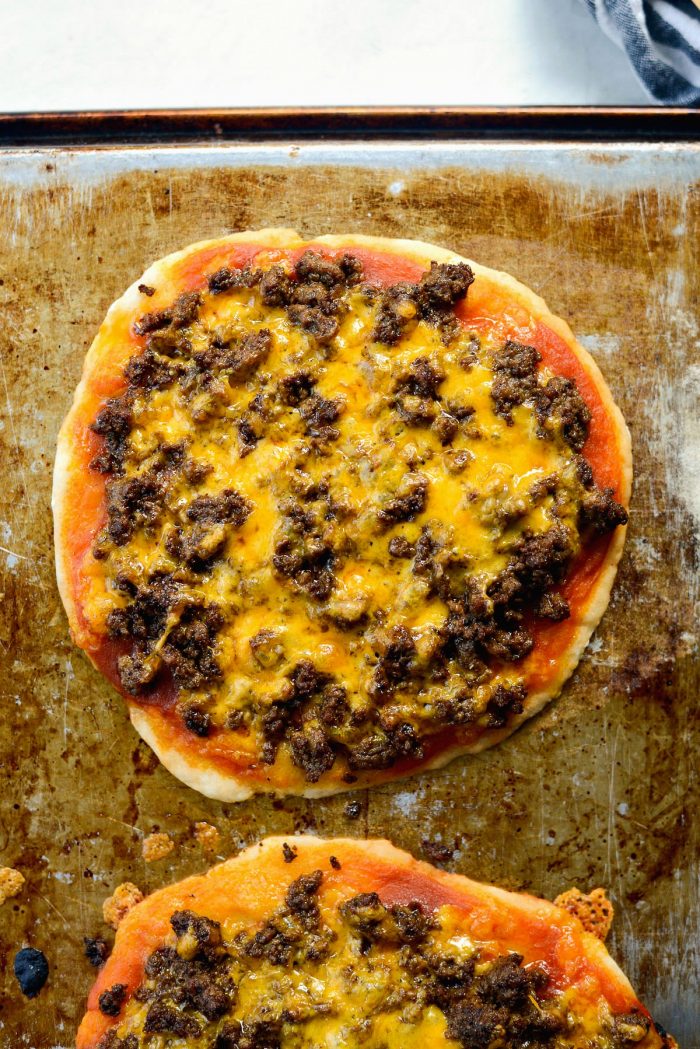 Bake on the lowest rack of your oven for 8 to 10 minutes. Rotating halfway through baking. I'll admit, it doesn't really look like much but trust me it's amazing!
Finally it's time to serve these fiestadas up!
The me in high school ate these fiestadas as is – plain.
However the adult me now adds a sprinkle of green onion, cilantro, sliced jalapeños, plain nonfat yogurt and a dash or seventeen of hot sauce.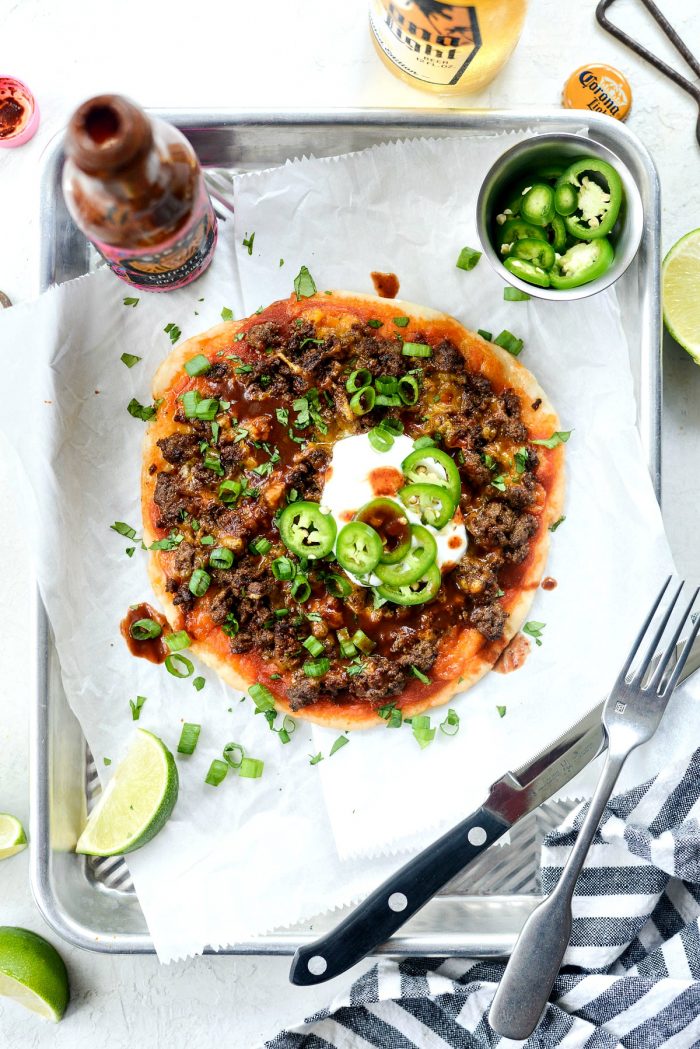 One bite it takes me back to high school. Back to when wearing my dad's baggy jeans (yes, I said dad's) with a cropped tee and a flannel tied around the waist was "cool". Good grief.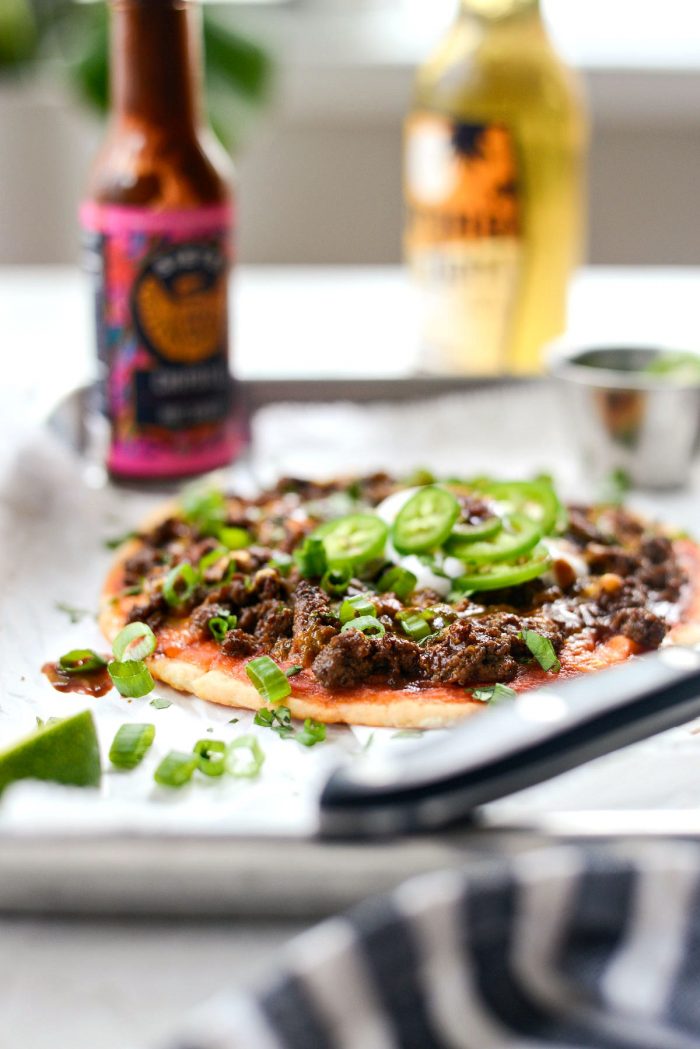 My style might have been bad in the mid 90's but at least the school food was good!
Enjoy! And if you give these fiestadas a try, let me know! Snap a photo and tag me on twitter or instagram!
Yield: 4 servings
Fiestadas
These Fiestadas are a scratch version of an old high school lunch favorite. Thin homemade pizza crust spread with a Mexican inspired sauce and topped with taco meat and cheese! Easy and delicious!
Ingredients
FOR THE FIESTADA SAUCE:
8 ounces tomato sauce
1/2 teaspoon cumin
1/4 teaspoon sugar
1/4 teaspoon ground coriander
1 pinch kosher salt
1 tablespoon melted butter
FOR THE FIESTADA:
1 pound lean ground beef
1 recipe taco seasoning
1½ cup freshly shredded cheddar cheese
OPTIONAL TOPPINGS:
sliced green onions, for serving
sliced jalapeños, for serving
minced cilantro, for serving
plain nonfat greek yogurt, or sour cream, for serving
hot sauce, for serving
Instructions
MAKE THE SAUCE:
Combine the tomato sauce, sugar, cumin, coriander, salt and butter in a small bowl and set off to the side.
MAKE THE MEAT:
Cook the ground beef in a large skillet over medium heat until fully cooked, then drain the fat from the pan.

Add the taco seasoning, stir until mixed throughout and break the meat up into small crumbles before removing the pan off of the heat to cool.
MAKE THE FIESTADA:
Make the pizza dough and divide into 4 portions. (see note)

Preheat your oven to 450° and spray two inverted metal baking sheets lightly with olive oil spray.

Roll each dough portion out thin, transfer onto the greased baking sheet.

Spread a few spoonfuls of the sauce (spreading it all the way to the edges), sprinkle with a little cheese, top with 1/4 of the taco meat, more cheese and then bake on the lowest rack of your oven for 10 minutes or until the cheese is melted and bubbly and the crust is golden.

Top with all the topping that your heart desires.
Notes
NOTE: this recipe will yield 4 fiestadas if using my low fat greek yogurt pizza dough recipe. If using regular pizza dough, divide the dough into 6 or 8 portions and increase the ground beef mixture to 1-1/2 pounds and the cheese to 1-1/2 cups. Everything else stays the same.
Serving: 1fiestada, Calories: 514kcal, Carbohydrates: 31g, Protein: 44g, Fat: 23g, Saturated Fat: 14g, Polyunsaturated Fat: 1g, Monounsaturated Fat: 7g, Trans Fat: 1g, Cholesterol: 125mg, Sodium: 1135mg, Potassium: 742mg, Fiber: 2g, Sugar: 5g, Vitamin A: 787IU, Vitamin C: 4mg, Calcium: 477mg, Iron: 6mg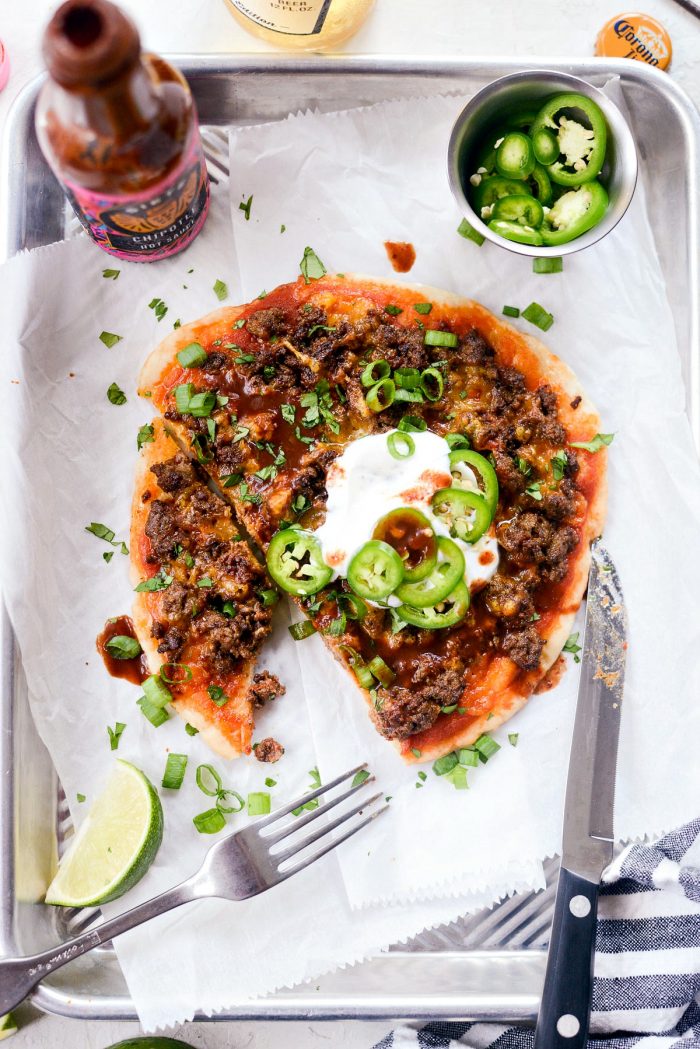 This post may contain affiliate links.
Buy the Cookbook: Simply Scratch : 120 Wholesome Homemade Recipes Made Easy Now available on Amazon »
THANK YOU in advance for your support!