Ditch the prepared packets and make this super simple Homemade Taco Seasoning! It's made 100 percent from scratch and takes no time to pull it together. Once made, simply combine and add to 1 to 2 pounds cooked ground beef, turkey or chicken for tacos. Yields about 2 tablespoons or equivalent to 1 store bought envelope. This recipe can easily be doubled or tripled!
If I had a dollar for every time I made this homemade taco seasoning, I would be vacationing in Belize right now. At first I would make a single batch and then refill my designate "taco seasoning jar" every other week. Once that got old, I wised up and now I make a triple batch.
I use this homemade taco seasoning for a lot of things. Recipes like regular or double decker tacos, 7-layer taco dip, cheesy Mexican beef skillet, or taco nachos. There's quite a few recipes to choose from so if you type: "homemade taco seasoning" into the search bar on the top right of your screen. A long list of recipe should pull up.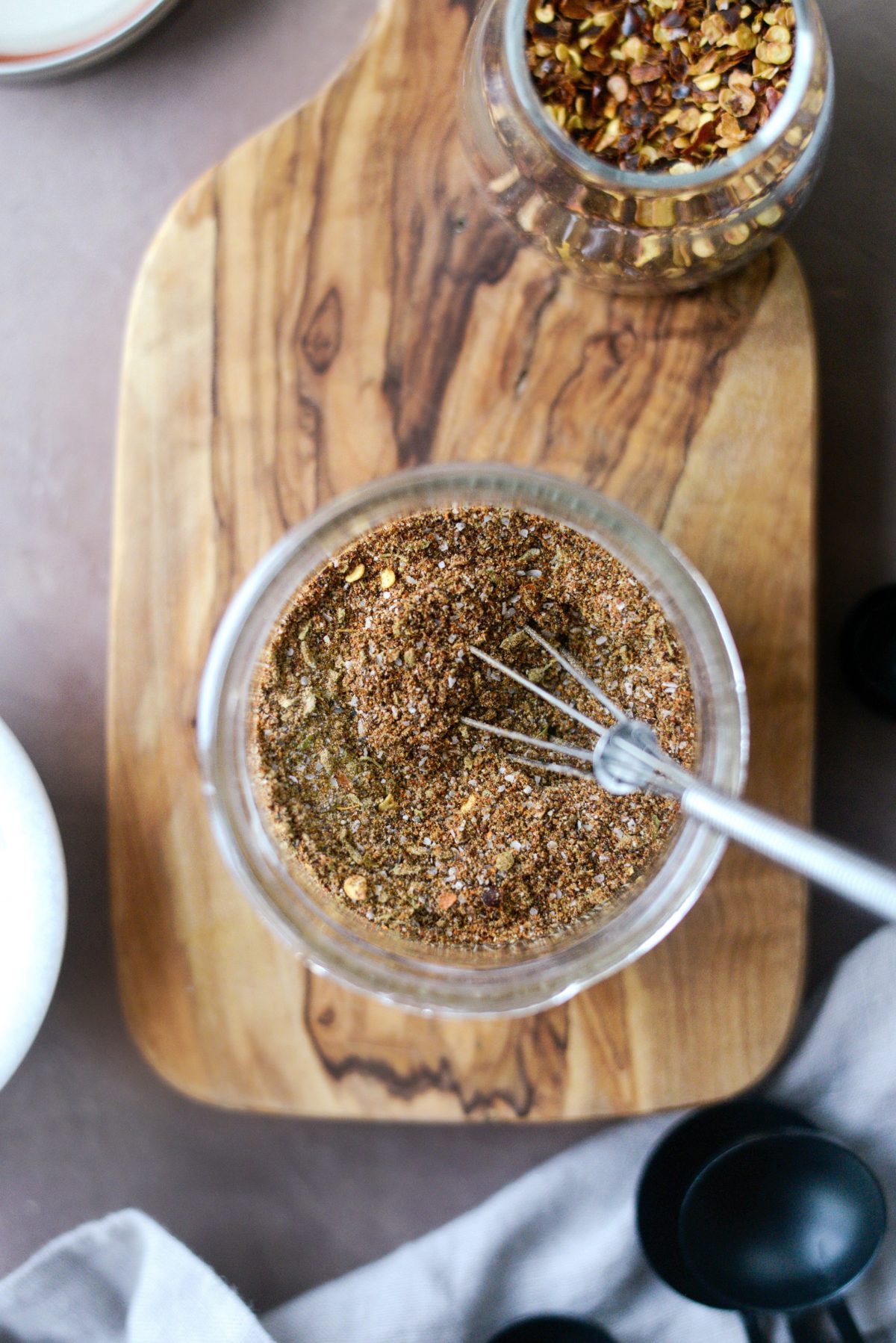 So why bother purchasing premade taco mix with additives and preservatives and who knows what else, when you can make your own that's a million times better than any packet?
For this homemade seasoning you will need: 1 tablespoon mild chili powder (regular or ancho chili), 1-1/2 teaspoons ground cumin, 1 teaspoon kosher salt, 1/2 teaspoon ground black pepper, 1/2 teaspoon paprika, 1/4 teaspoon dried oregano, ground in the palm of your hand, 1/4 teaspoon garlic powder, 1/4 teaspoon onion powder and 1/8 teaspoon red pepper flakes, or more to taste.
Keep in mind, this recipe is equivalent to 1 packet of store bought which is about 2 tablespoons-ish. Therefore feel free to double or triple.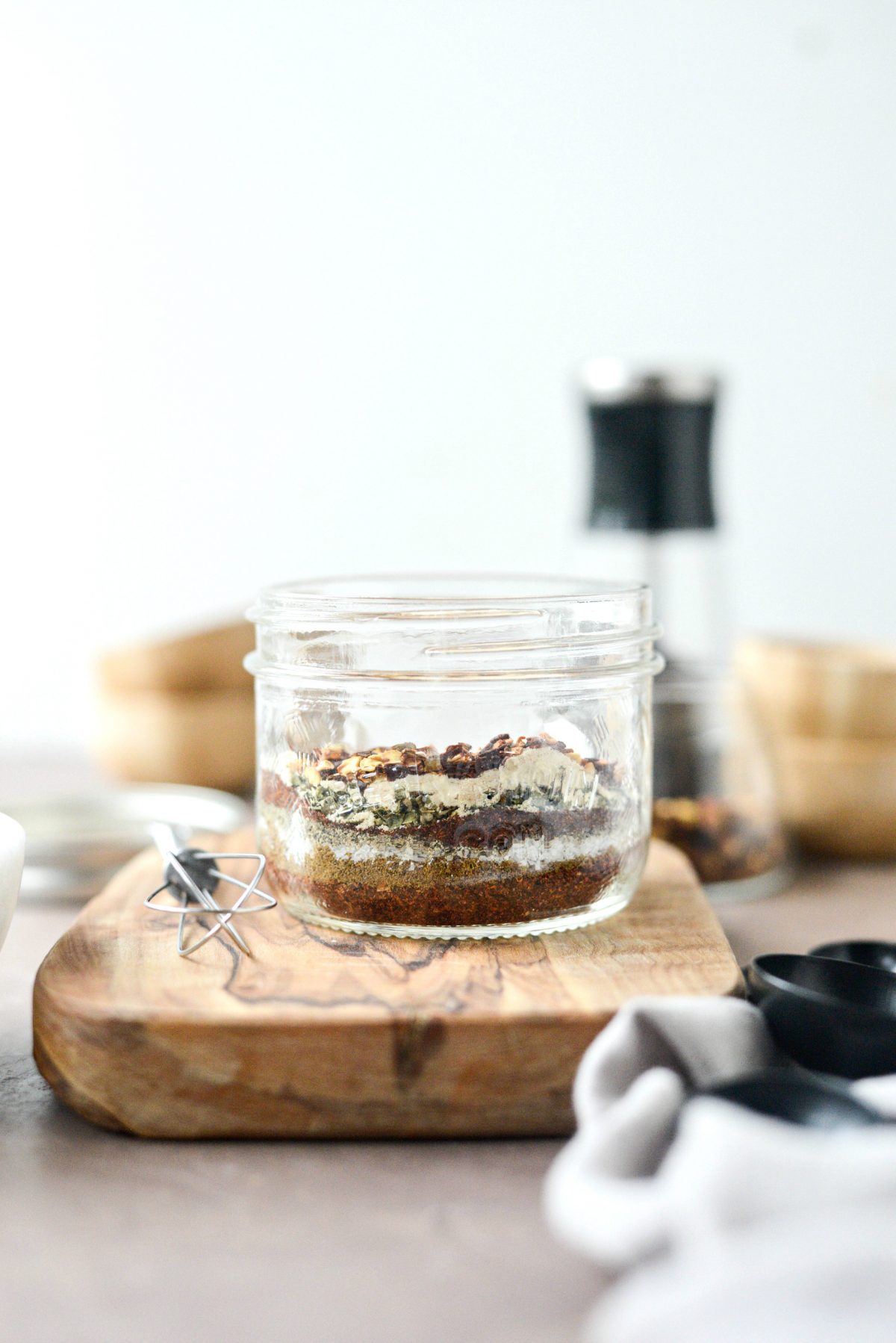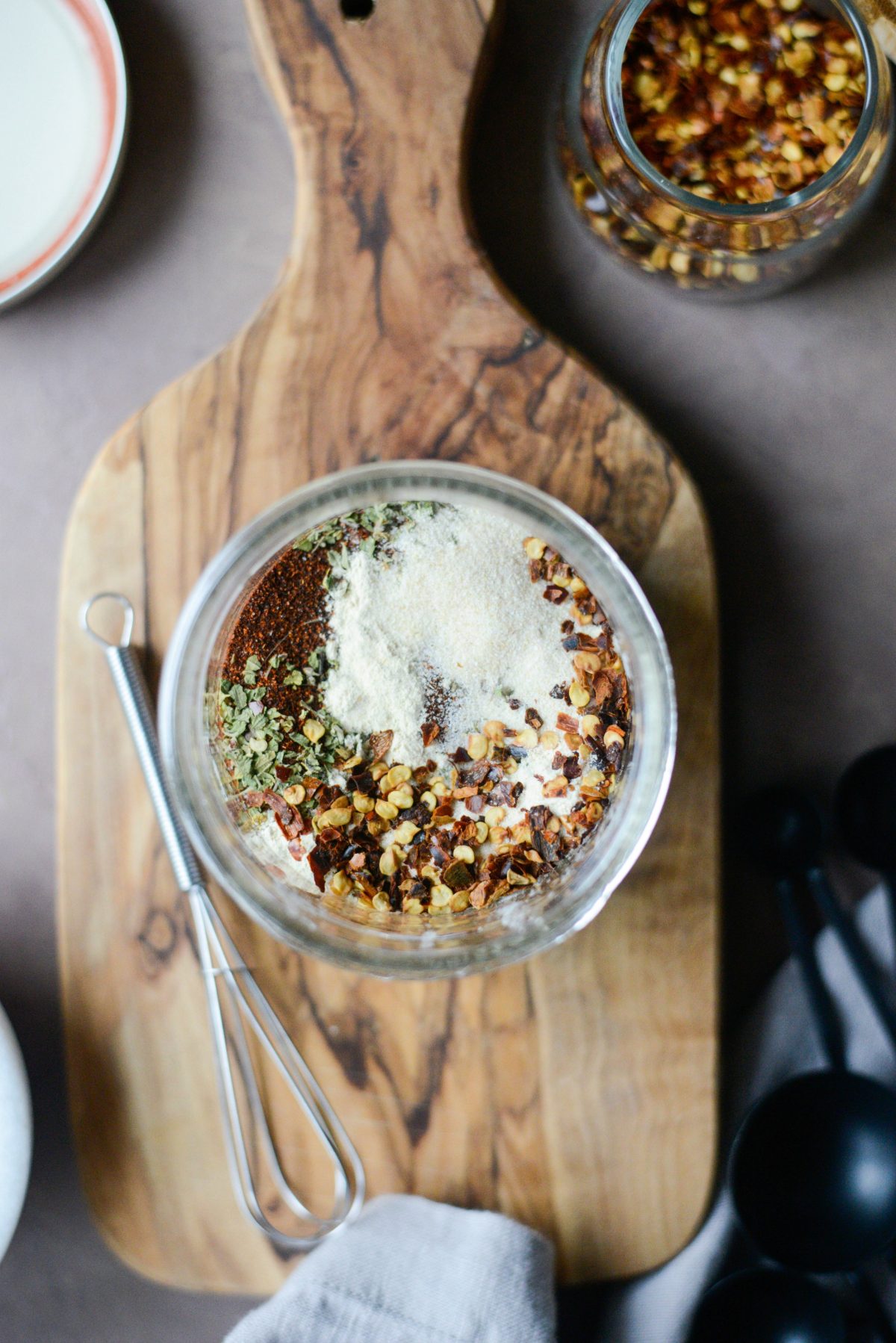 Next, measure out each spice and dried herb and then add it to a container that has a tight-fitting lid. In the past, I've used metal tins and I have even re-used glass spice jars. However, these squatty glass jars are perfect for both mixing and storing spice blends. I'm slowly transitioning into using strickly these jar because I can stack them and they free up a ton of space in my spice cabinet.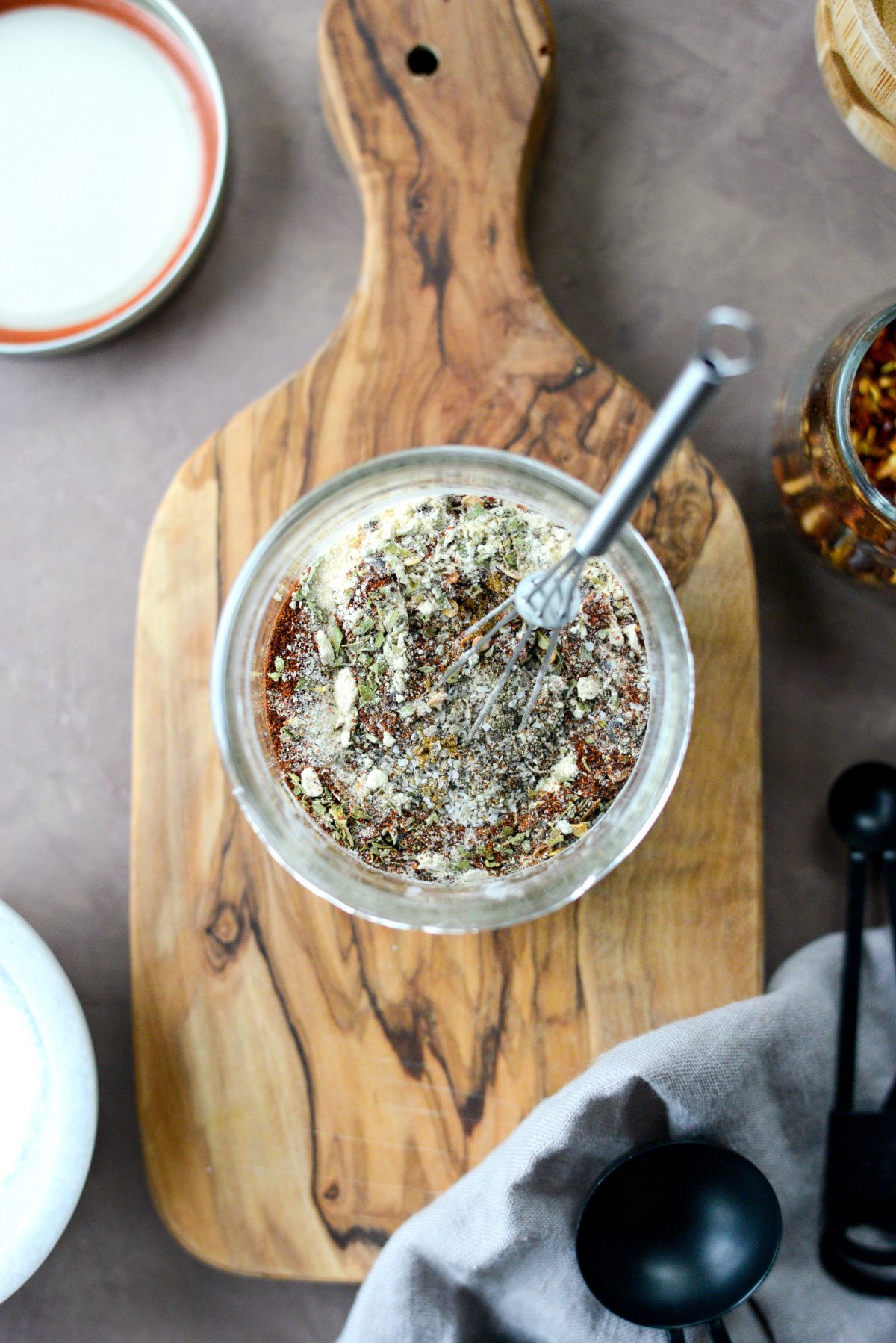 That's it, my friends! Now you have taco seasoning at your fingertips and use in all your favorite taco-inspired recipes. Because homemade taco seasoning is the best kind of taco seasoning!
Enjoy! And if you give this Homemade Taco Seasoning recipe a try, let me know by snapping a photo and tagging me on twitter or instagram!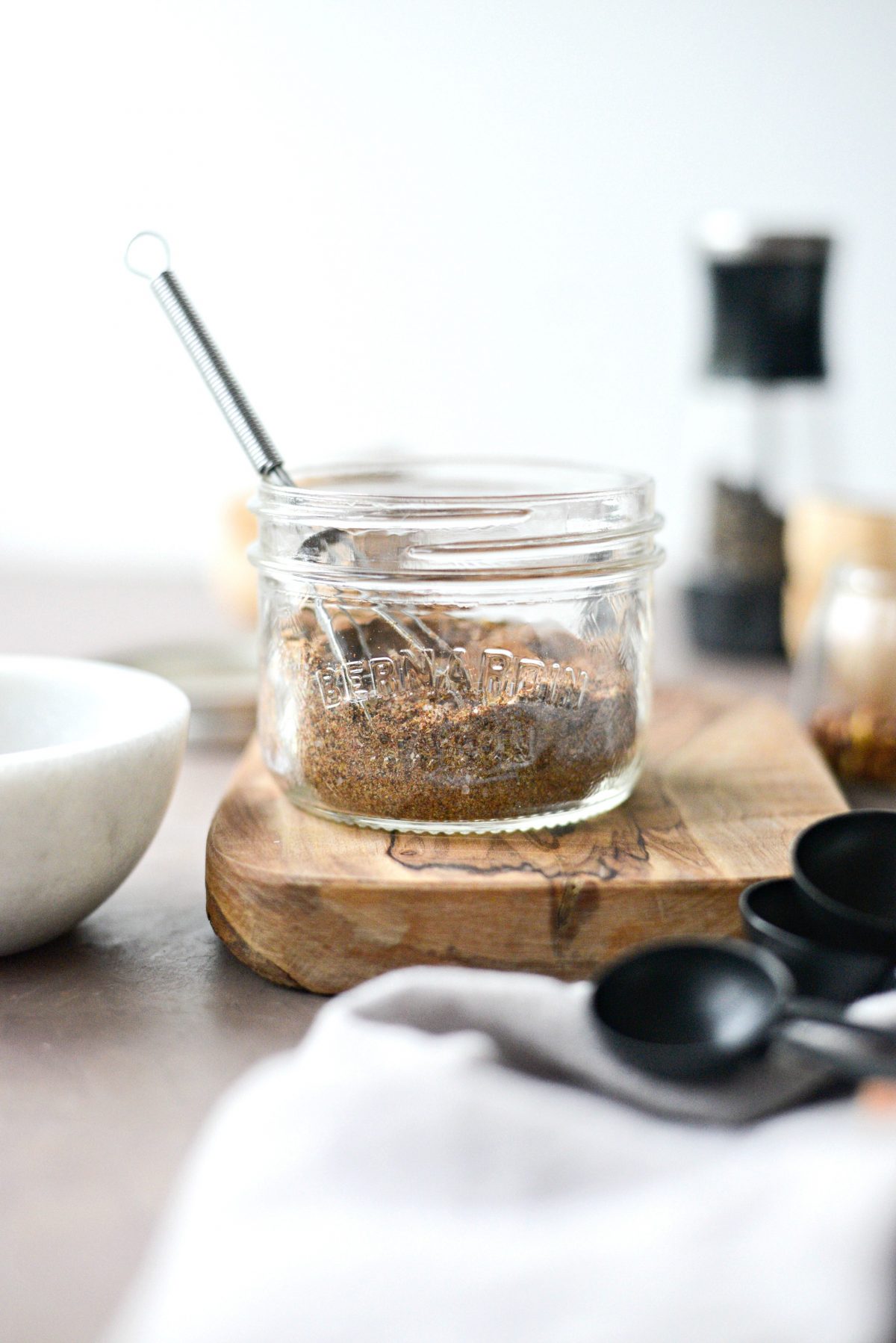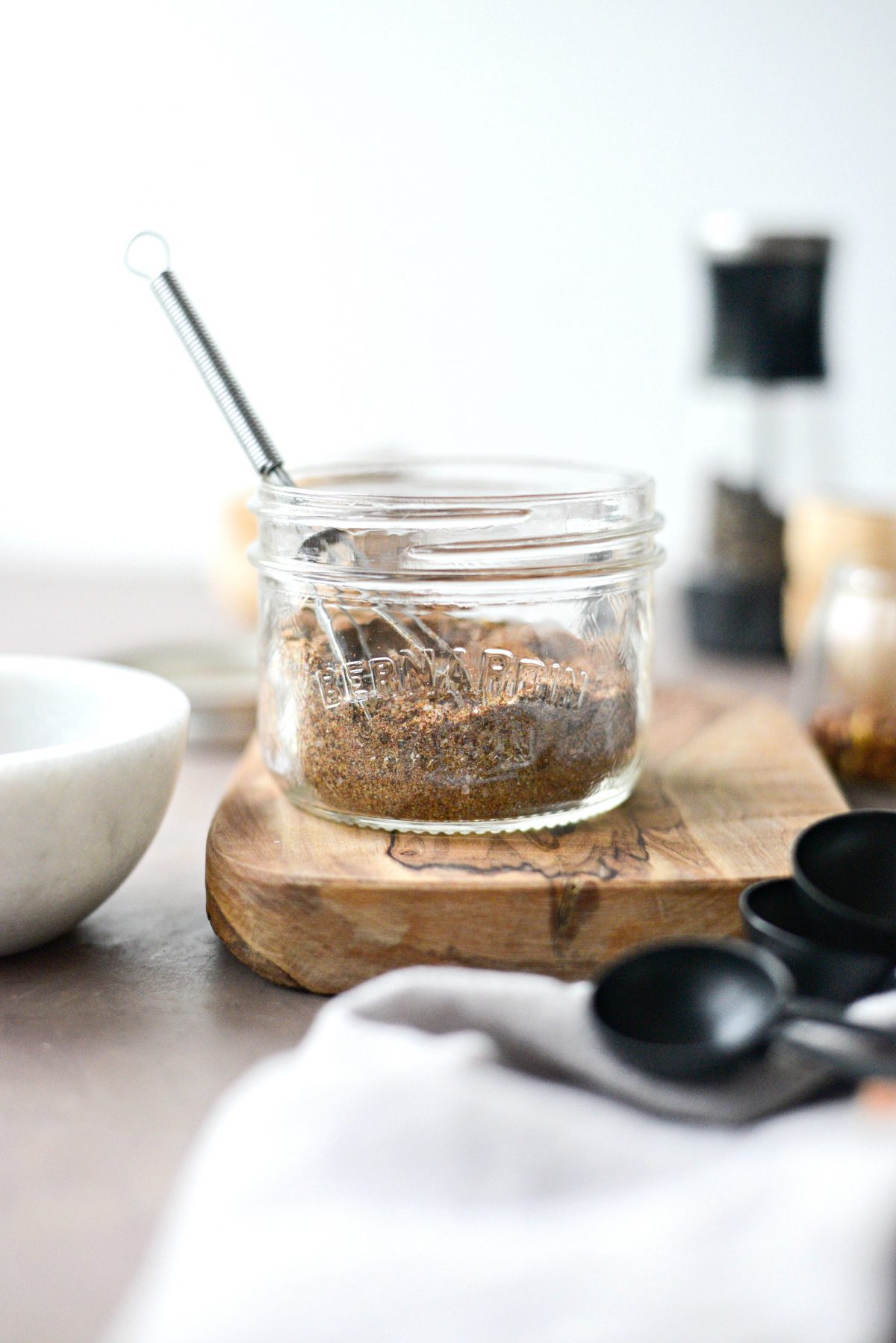 My cookbook Simply Scratch : 120 Wholesome Homemade Recipes Made Easy is now available! CLICK HERE for details and THANK YOU in advance!
[this post contains affiliate link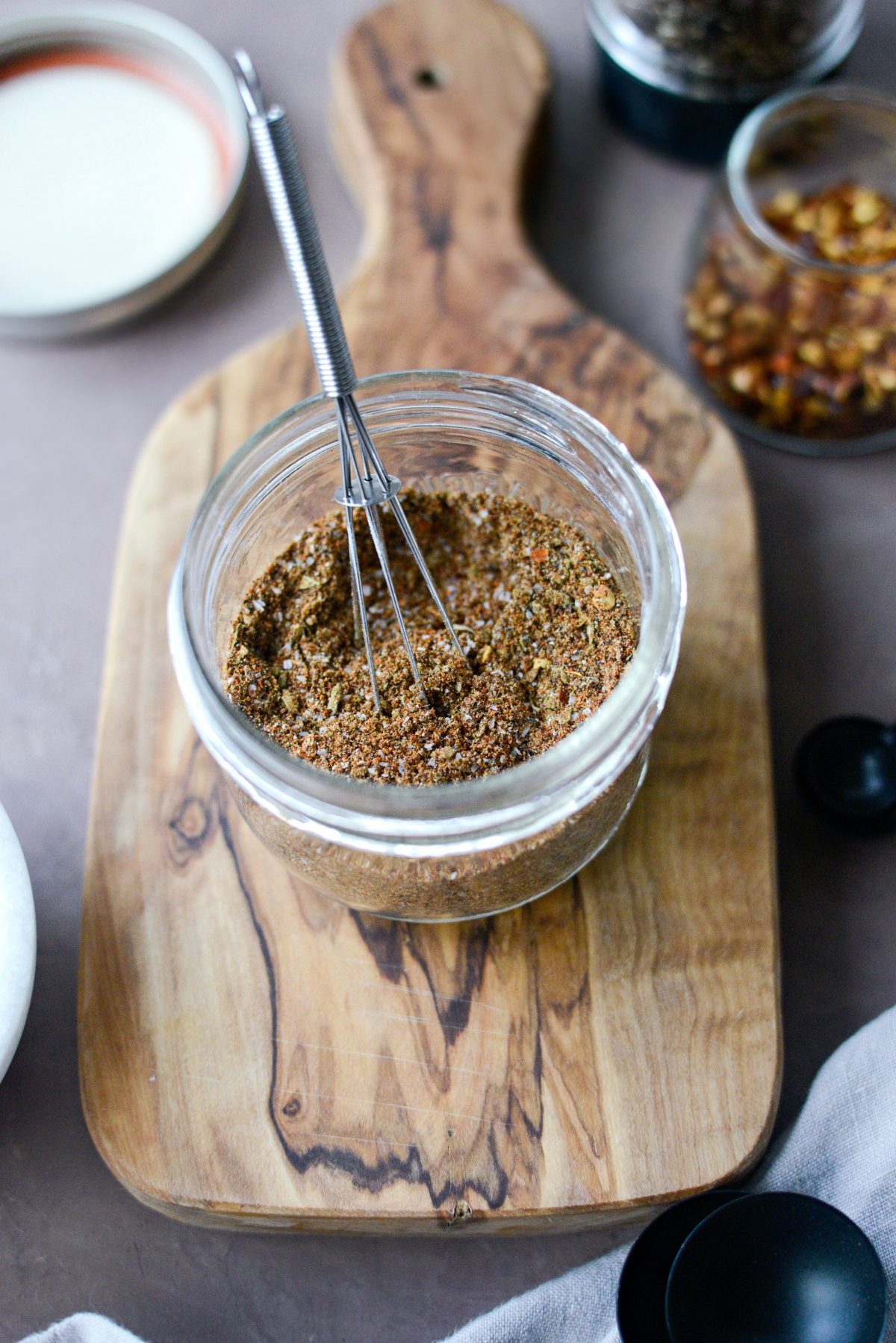 This post may contain affiliate links.
Buy the Cookbook: Simply Scratch : 120 Wholesome Homemade Recipes Made Easy Now available on Amazon »
THANK YOU in advance for your support!