Wondering how to caramelize onions? This is your post! With easy to follow, step-by-step instructions you can have perfect caramelized onions in about an hour.
Here is a simple and straight forward "how to" on making caramelized onions! If you haven't tried caramelized onions yet, well now is the time you should! They are great on top of pretty much anything; grilled hot dogs, burgers or steaks and inside soups, dips and sauces – the list goes on! The only thing you need, besides onions and butter, is time!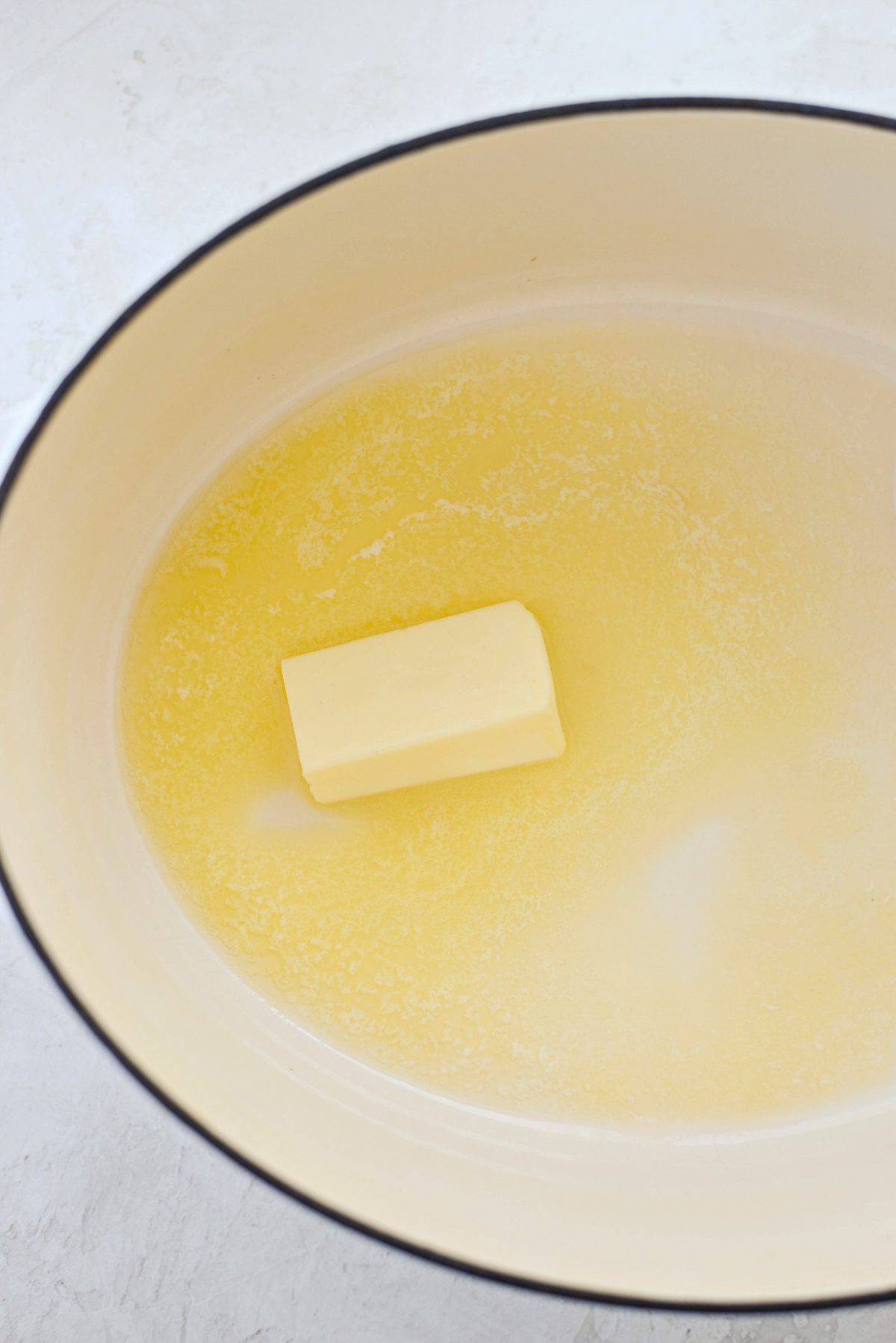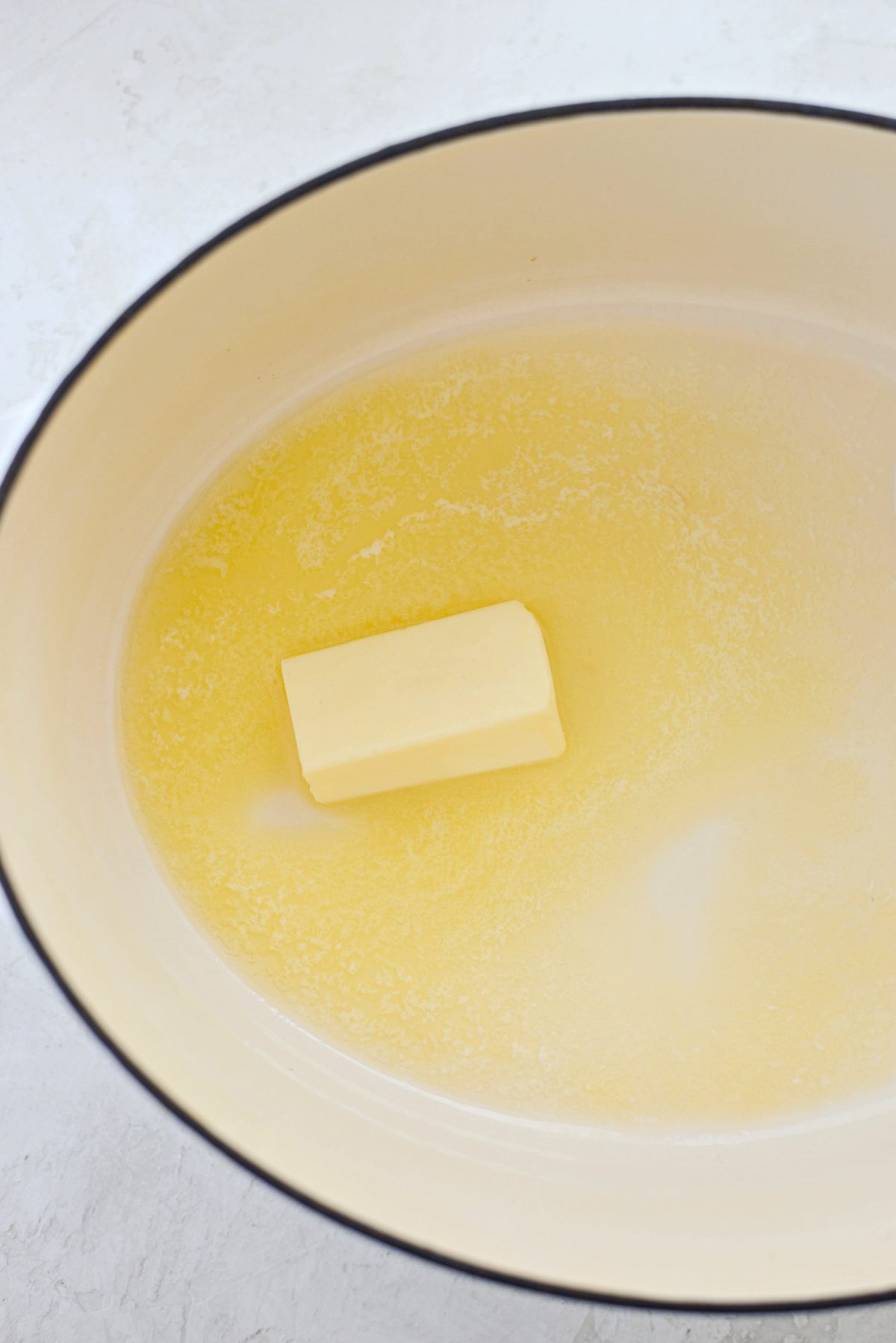 To start, melt 4 tablespoons of butter in a large pan over medium-high heat.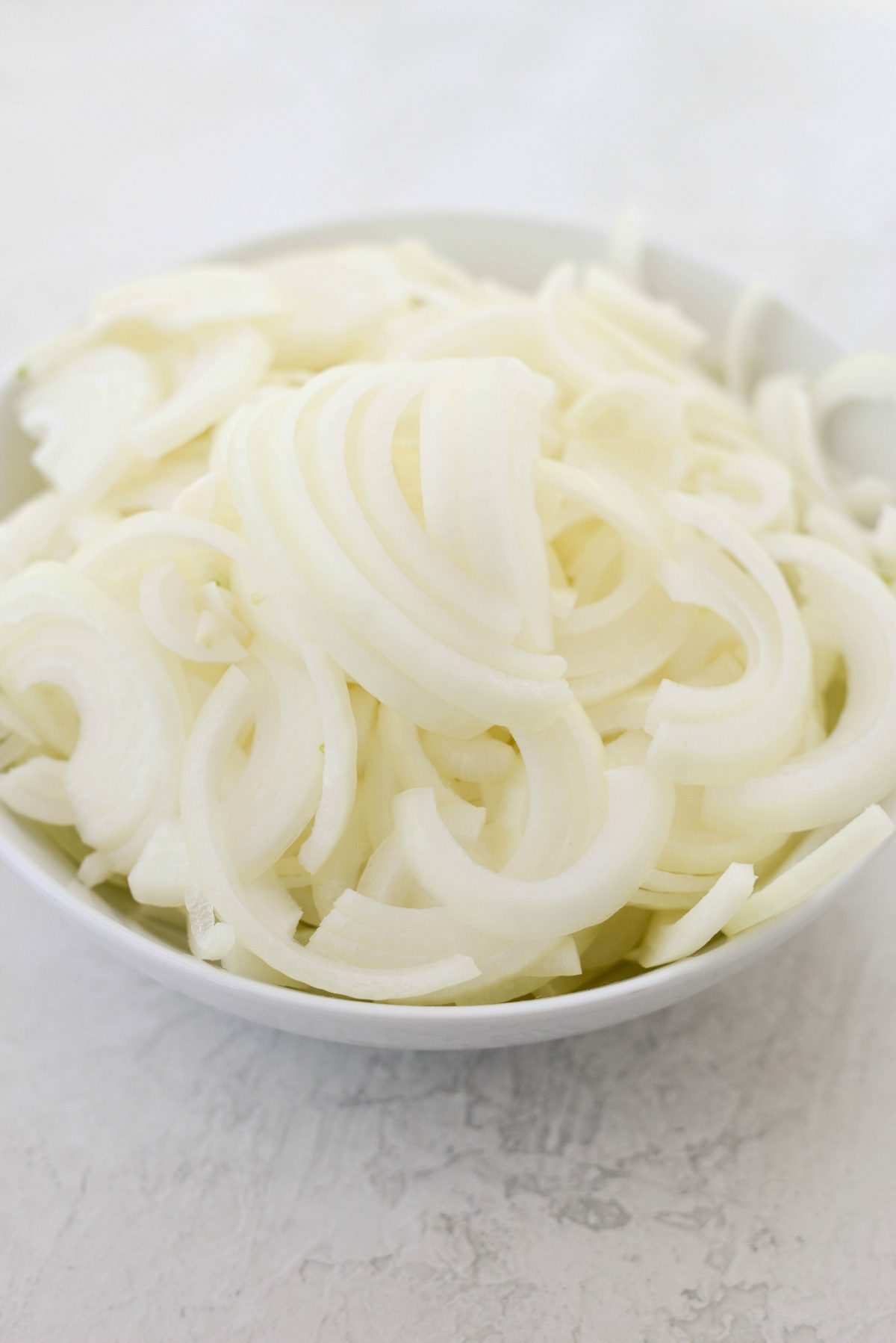 While your pot is preheating, cut the top and the bottoms off of your sweet onions (or onions of your choice) and slice 1/4 of an inch thick. Keeping the onions uniformed in thickness for an even cook time.
Depending on the recipe you're making will decide how many onions to use. Typically I use 2 pounds onions, because they shrink. However, my rule of thumb is 1 tablespoon of butter per large sweet onion.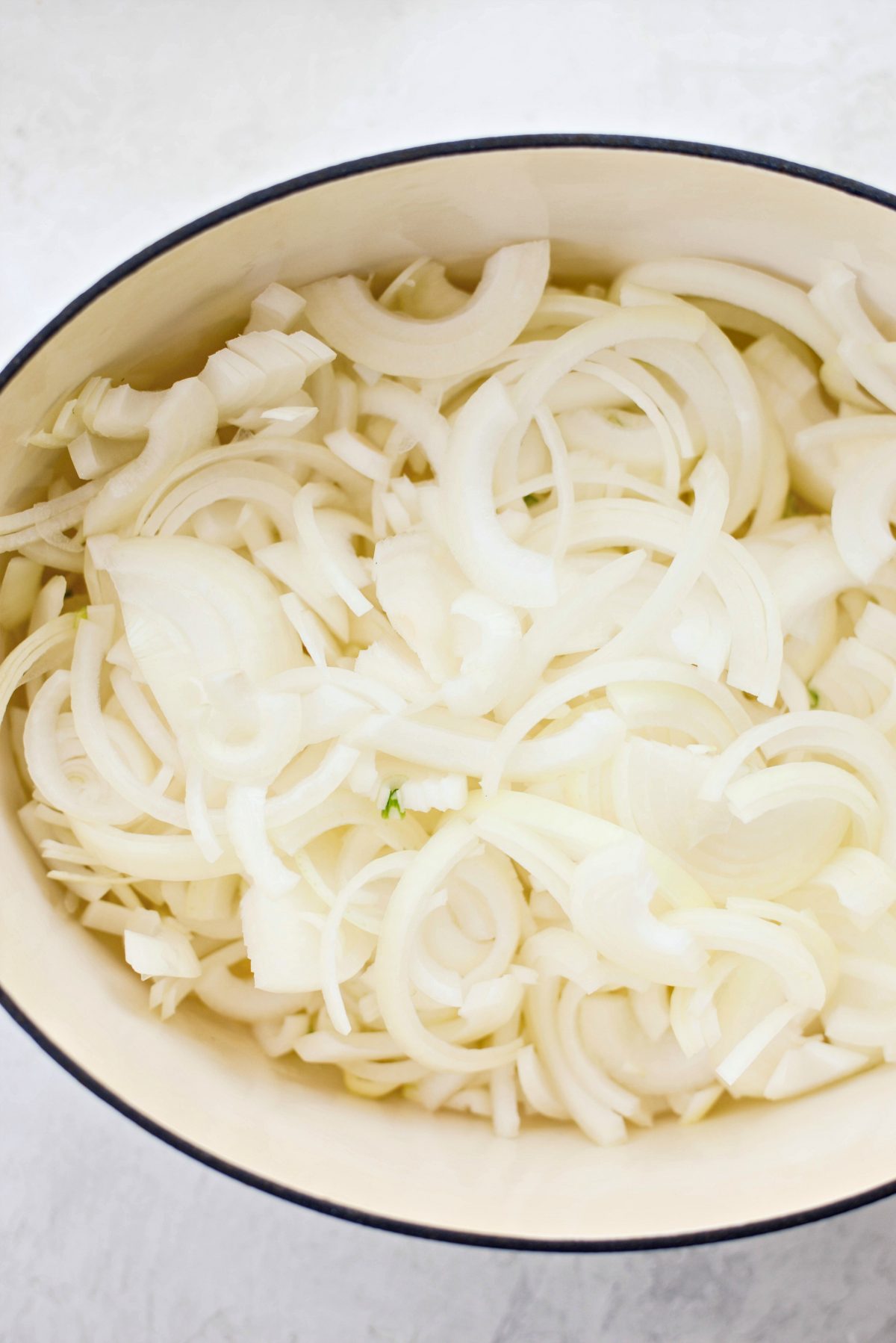 Next, once the butter has melted, add in the onions to the pot with 3/4 teaspoon kosher salt and toss. It should start to sizzle. Toss the onions in the fat in the pan, cover and cook undisturbed for 5 minutes. After the 5 minutes, remove the lid and cook on medium-low heat for 40 minutes, stirring every 5 minutes.
I literally set a timer and stir every 5 minutes.
After 20 minutes, you should noticed the onions start turning a deep golden color and smell insanely good!!
Finally after 40 to 45 minutes (total) the onions should be ultra tender and a deeply rich golden amber color.
What To Make With Caramelized Onions:
Enjoy! And if you give this How To Caramelized Onions method a try, let me know! Snap a photo and tag me on twitter or instagram!
This post may contain affiliate links.
Buy the Cookbook: Simply Scratch : 120 Wholesome Homemade Recipes Made Easy Now available on Amazon »
THANK YOU in advance for your support!