This herbed focaccia has herbs throughout and is topped with caramelized onion and kalamata olives. A delicious concoction of flavors!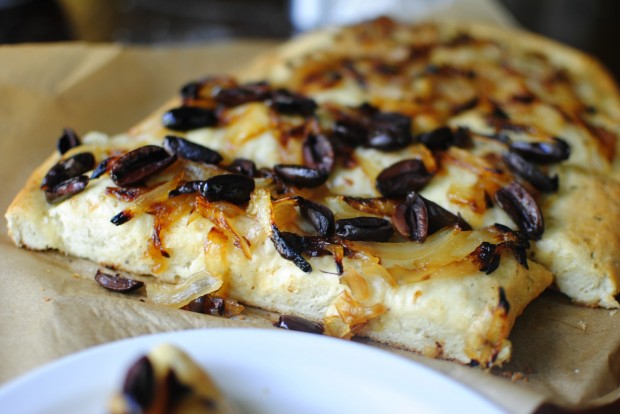 I made bread, focaccia to be exact.
There's nothing in the world more suitable to cheering me up then the smell of bread baking. Except maybe the smell of onions caramelizing in butter. It's even better when you combine both aromas. That's right, delicious focaccia bread topped with caramelized onions and olives.
So needless to say, all was right in the world the moment the smell wafted up and slapped me across the face.
To Make This Herbed Focaccia with Caramelized Onions You Will Need:
yellow onions
butter
olive oil
kosher salt
warm water (110 degrees)
honey
active dry yeast
bread flour
kosher salt
garlic powder
black pepper
1/4 cup kalamata olives, halved
roasted garlic olive oil, optional for drizzling over finished bread
Of course you don't really have to put onions and olives on top of your focaccia or even put herbs in the focaccia dough. You could however layer thin slices of Roma tomatoes and when it comes out of the oven top it with fresh torn basil or just nix the Italian herbs and make it plain and simply sprinkle with mozzarella if that's your thing. This focaccia recipe is so darn adaptable, which is why I love this recipe!
First I halved, peeled and cut vertical slices of 3 yellow onions. I separated each onion layer and tossed them in a nearby bowl.
Then I melted 2 tablespoons of butter in a medium skillet along with 1 tablespoon of olive oil over medium heat.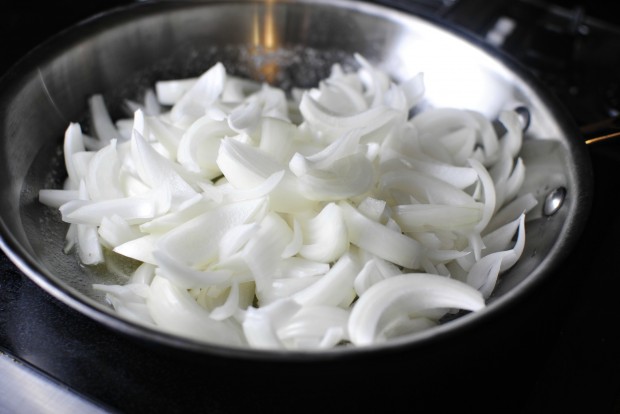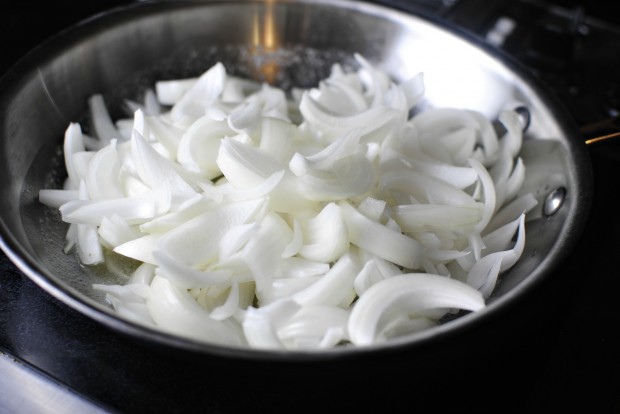 Then I threw in the onions.
I put a lid on it and kept checking on it every now and again. The whole caramelizing onions bit takes about 30 to 40 minutes so you can get going on the focaccia dough.
While the onions were cooking away in butter, I got going on the focaccia. In a measuring up add 1 teaspoon of honey along with 1 cup of warmish-hot-ish water (110 °) and sprinkled a 1/4 ounce (or 2-1/4 teaspoons) packet of yeast over top, stirred and let that proof and get all fluffy for about 10 minutes.
In a large bowl add 2-3/4 cups of bread flour, 1 teaspoon kosher salt, 2-1/2 teaspoons Italian seasoning, 1 teaspoon garlic powder and 1/4 teaspoon black pepper.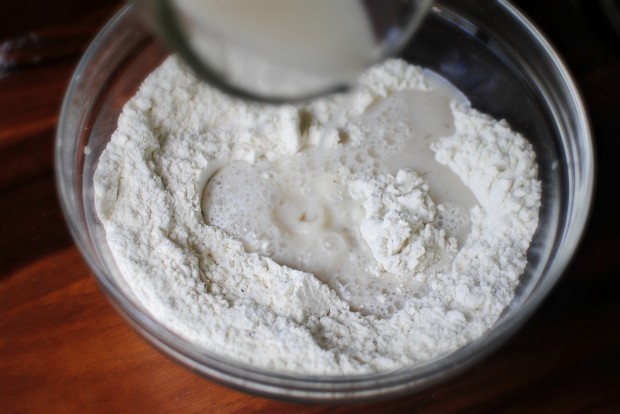 Give it a good ol' stir and pour in the yeasty-water.
Stir that just until it comes together.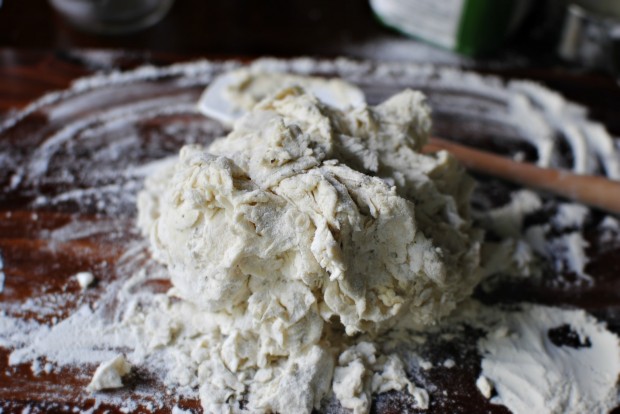 Then just plop it down on a lightly floured surface, and get to kneading.
I stop kneading when the dough is elastic and kind of wrinkles like an old man (or woman because I'm not discriminating) skin.
You'll know when you get there.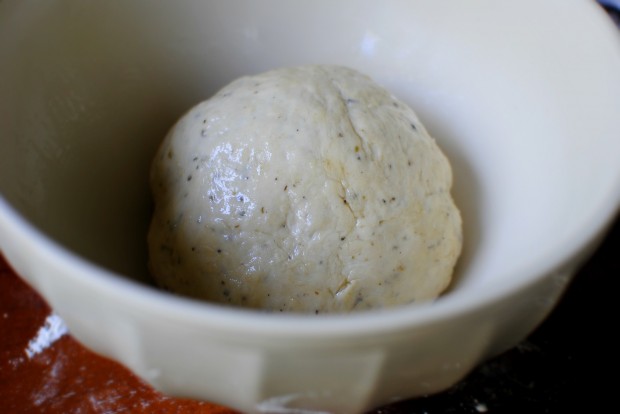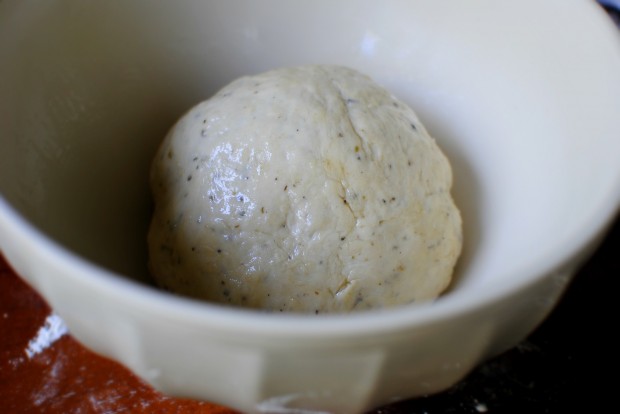 Toss it into another clean bowl that has olive oil in it and toss the dough-ball all around, coating the sides of the bowl with oil. Cover and put in a dry/warm spot to rise for 30 minutes… 45 minutes tops.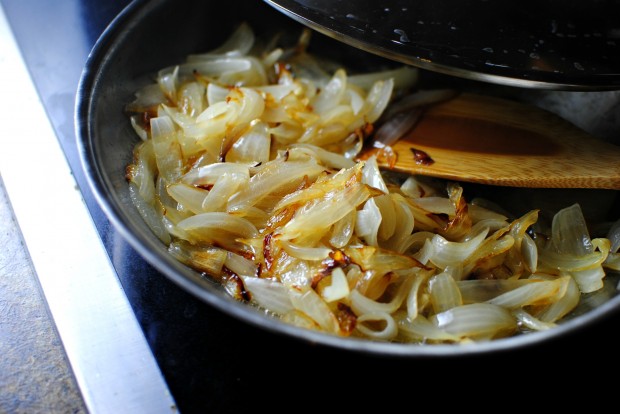 While that was rising I hovered over my pan of caramelizing onions stirring and taking long. deep. breaths.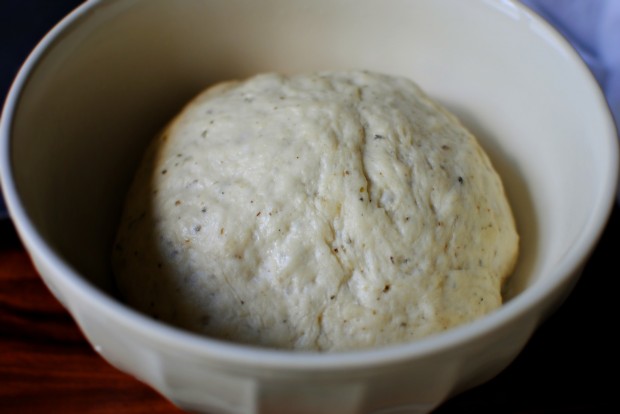 After the dough has risen, punch it down and preheat your oven to 450 degrees.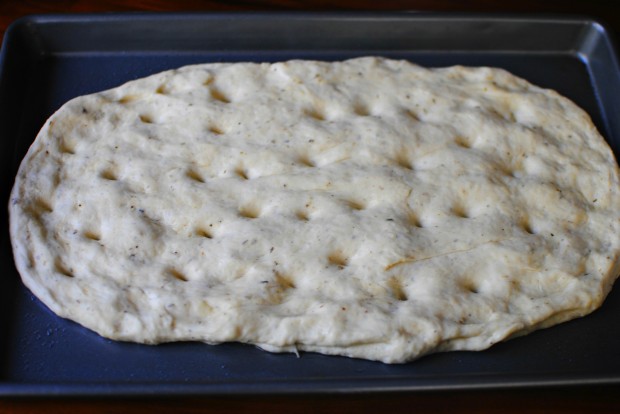 Spread the dough out on a well-greased-with-olive-oil pan with your finger tips, and then uses your knuckle to make little indentations a couple of inches apart.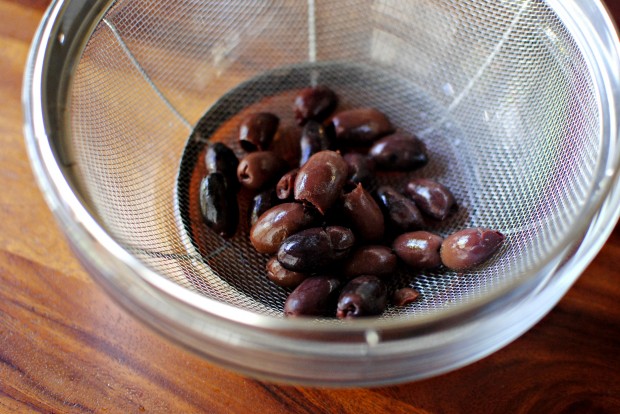 Drain the olives…
And slice them in half and measure about 1/2 cup or so. It doesn't have to be exact.
Ohhh yeahhhh these onions are so done-zo.
Pour the caramelized onions over top and spread them around evenly.
I only put olives on one half for us olive-lovahs and left the other half just onions for the not-so-olive-fans.
Pop the focaccia into a preheated 450 degrees and immediately reduce the temperature to 375 and bake for 17-20 minutes depending. Keep an eye on it, you wouldn't want this to burn, would you?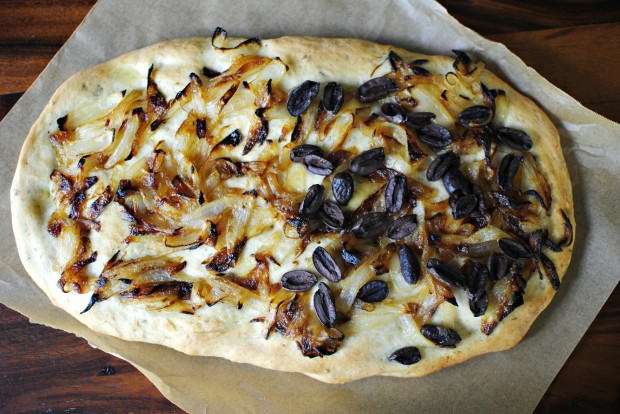 After it came out of the oven I stared at this thinking it needed something extra… a little something… to kind of gel it all together.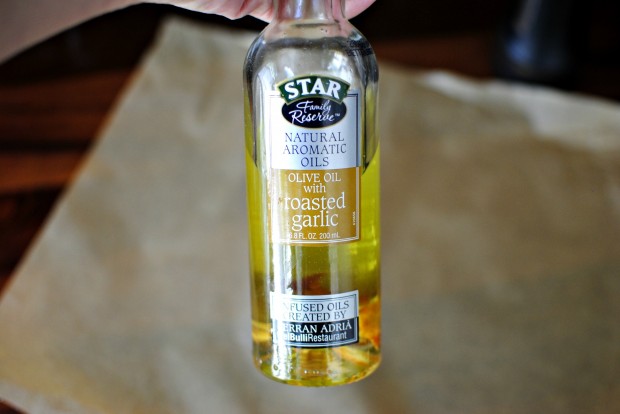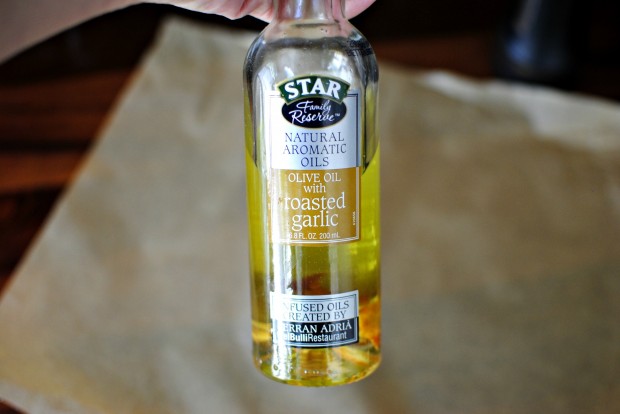 So I opened my pantry and found this infused olive oil from Star! It was just what it needed, however if you don't have roasted garlic infused olive oil, just use regular evoo and drizzle over top but this stuff.
Slice.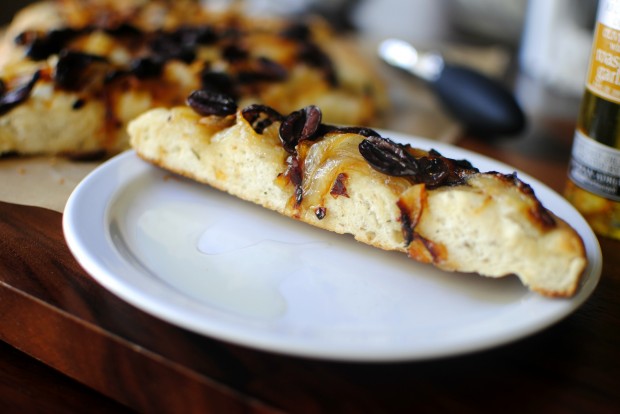 Serve and devour.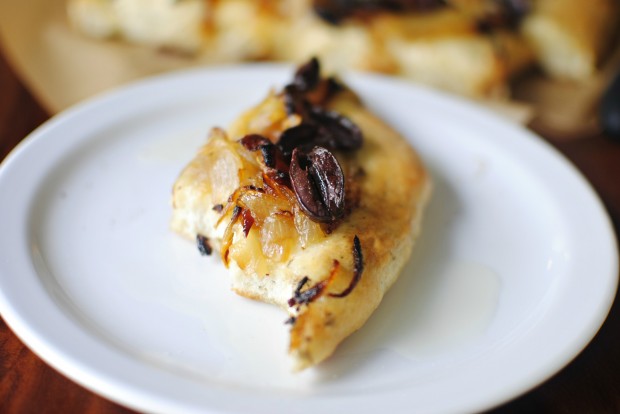 Enjoy! And if you give this Herbed Focaccia recipe a try, let me know! Snap a photo and tag me on twitter or instagram!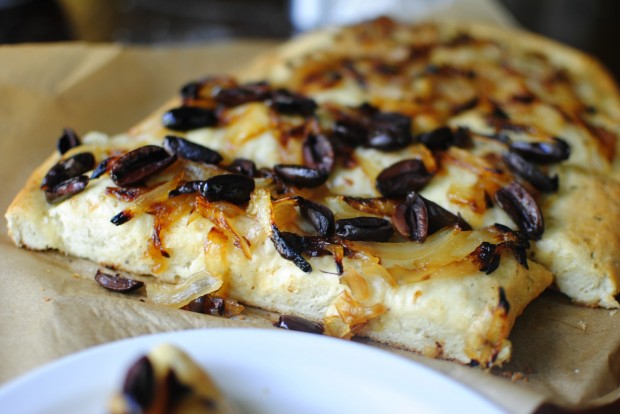 This post may contain affiliate links.
Buy the Cookbook: Simply Scratch : 120 Wholesome Homemade Recipes Made Easy Now available on Amazon »
THANK YOU in advance for your support!