Get your wavy chips ready for this INCREDIBLE Caramelized Onion Dip! Yellow onions cook slowly until tender and caramelized and are combined with garlic and white wine for a mouth-watering and addictive dip!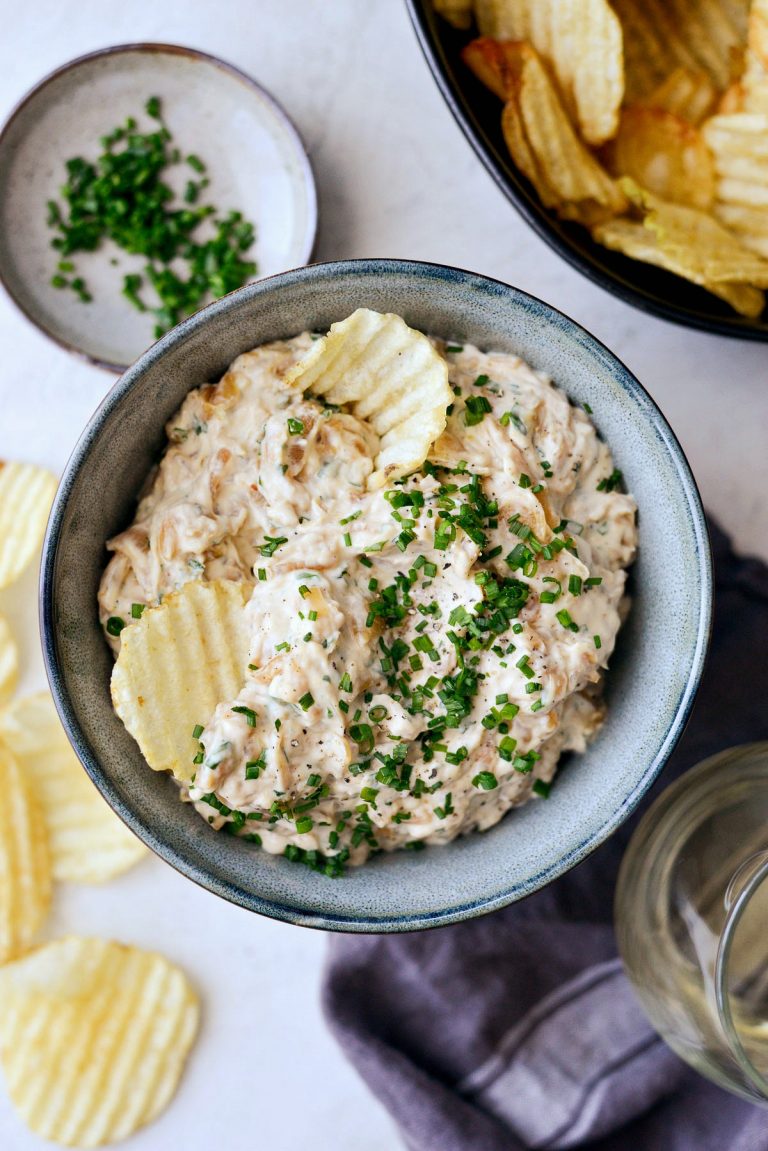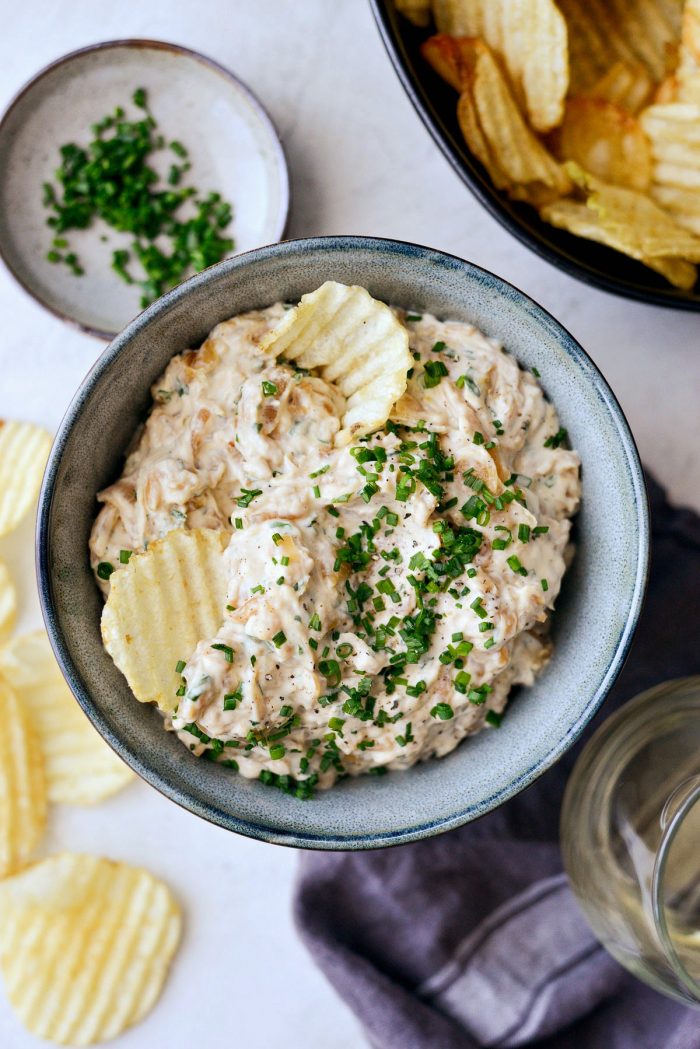 I wouldn't consider myself to be the biggest fan of sweets, like sure I'll eat a cookie or brownie here or there but what I really crave is chips and a dip of some sort. Tortilla chips and guac are my more common go-to. But I love French onion dip. Cool, creamy, onion-y and served with potato chips, all of these things are my jam. Salty over sweet any day.
So why not skip the store-bought tubs and make it at home? In this caramelized onion dip, yellow onions are cooked low and slow until deeply caramelized and golden. I like to add fresh garlic and white wine before mixing it into a creamy dip base.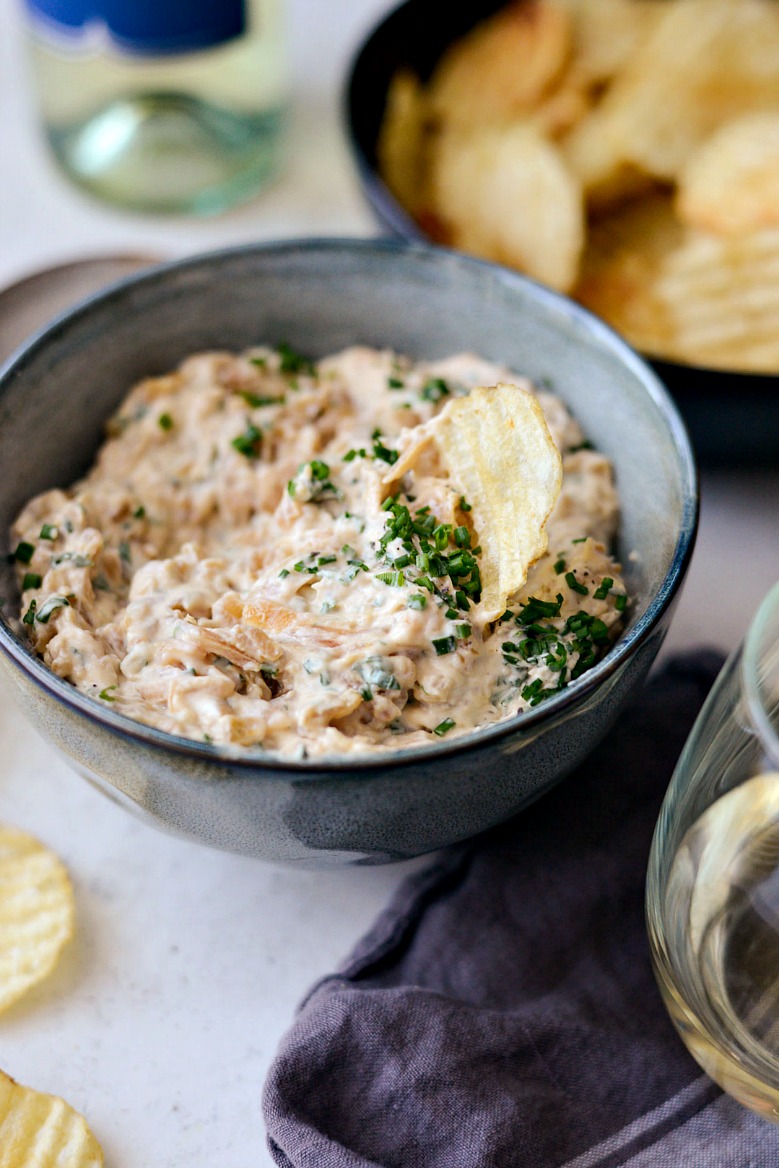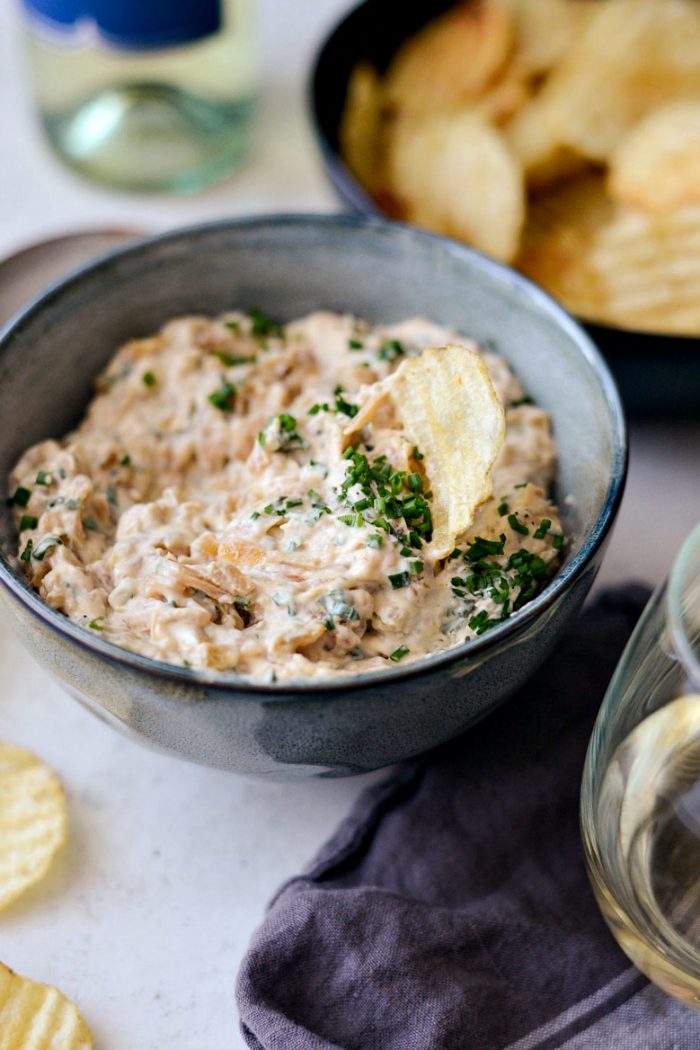 It's a dip you won't want to stray too far from because it'll go quick.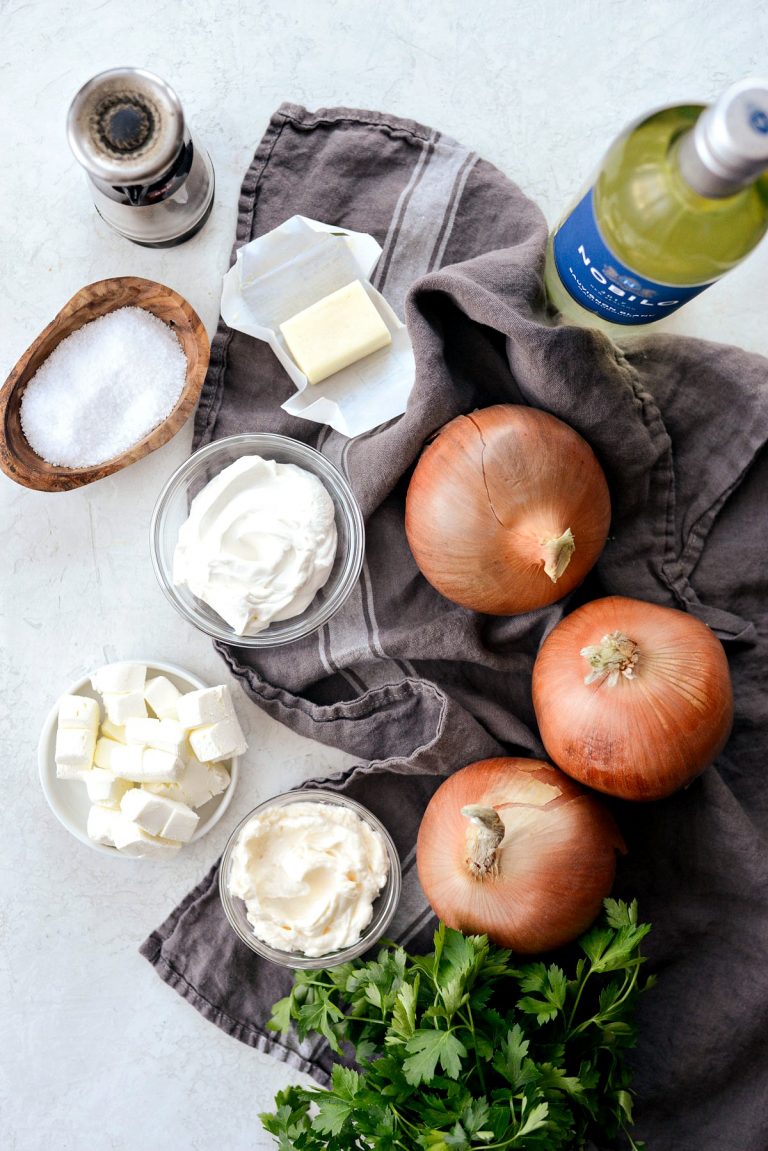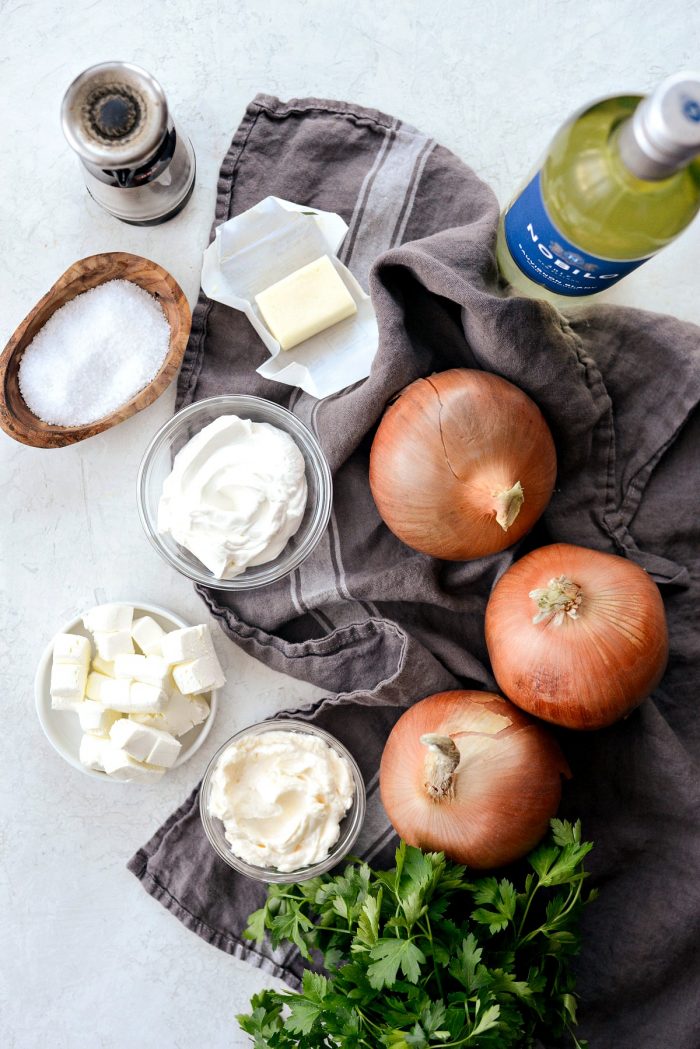 To Make This Caramelized Onion Dip You Will Need:
salted butter
yellow onion
kosher salt
garlic
dry white wine
sour cream
mayonnaise
cream cheese
parsley
black pepper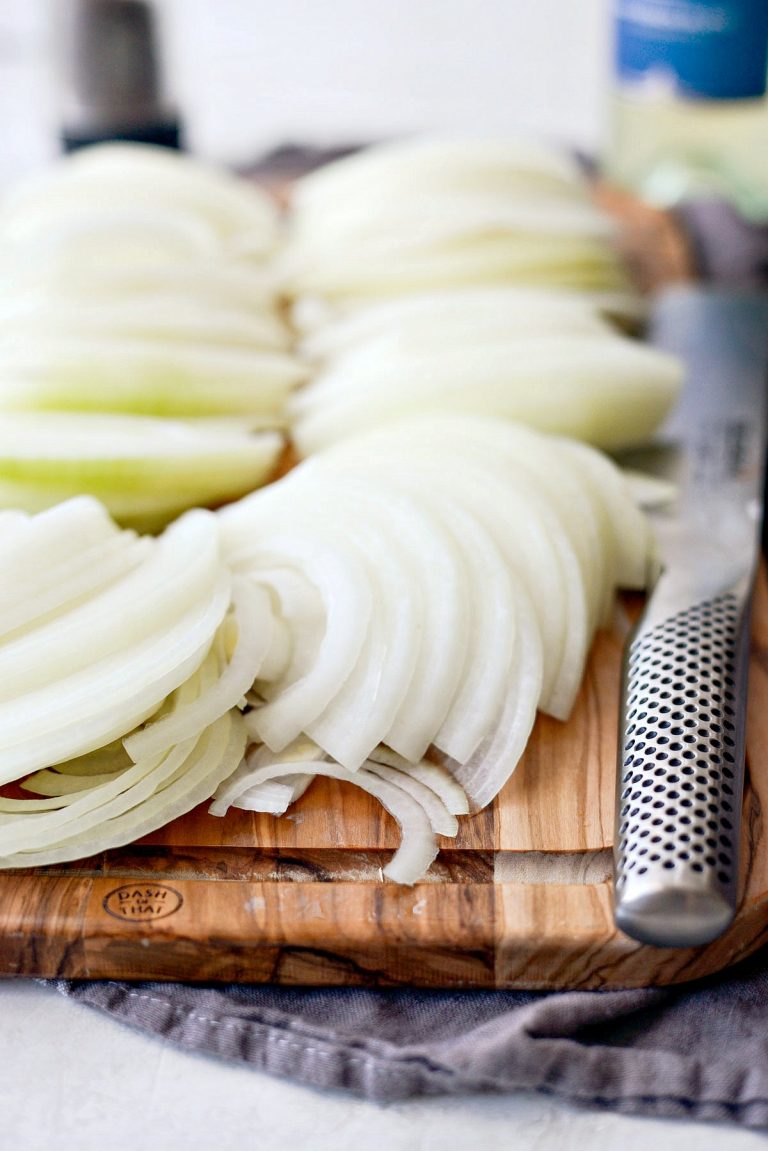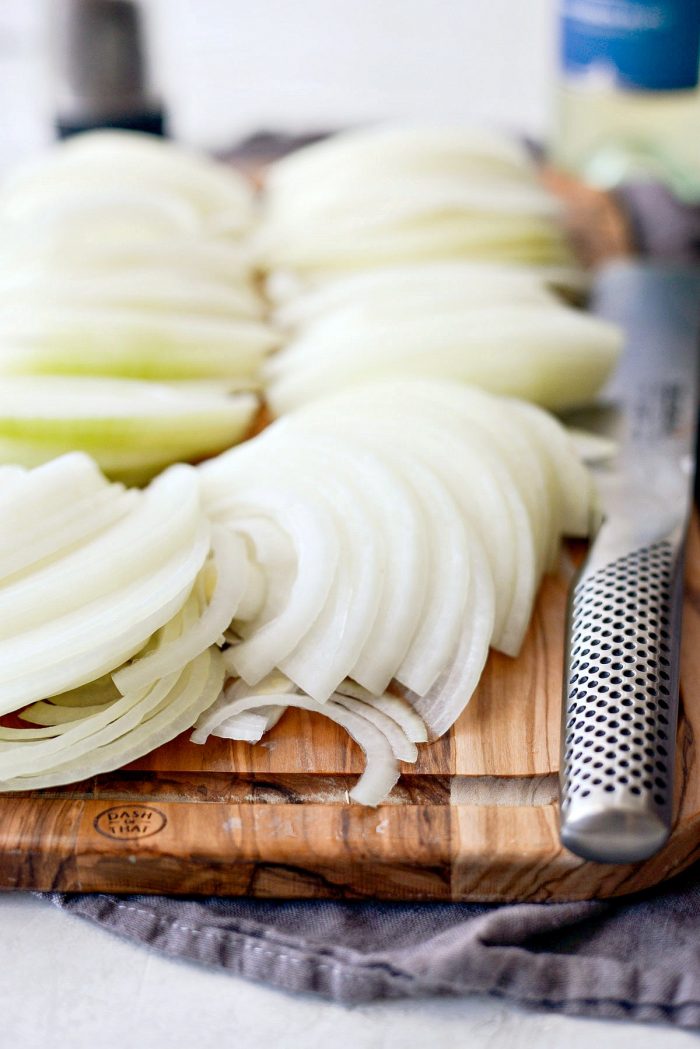 Slice 2 large (or 3 if medium in size) yellow onions into 1/4-inch strips.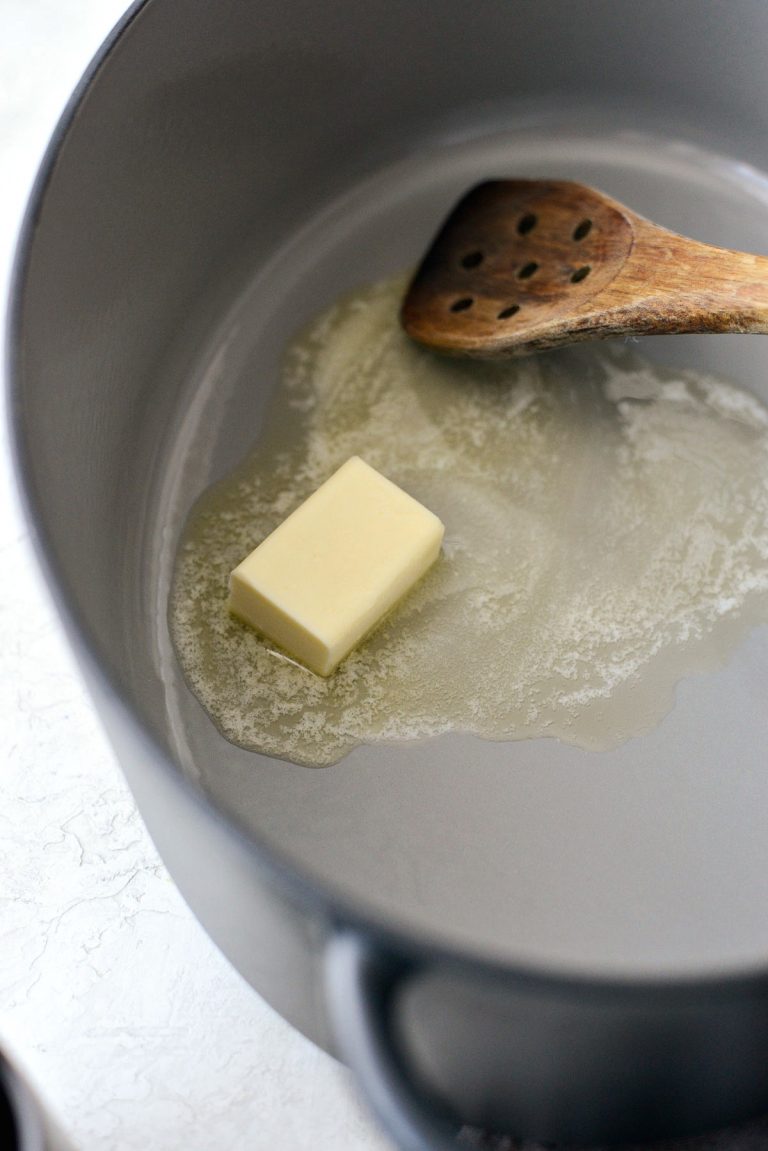 Heat 3 tablespoons of salted butter in a large dutch oven over medium-high heat until melted and bubbly.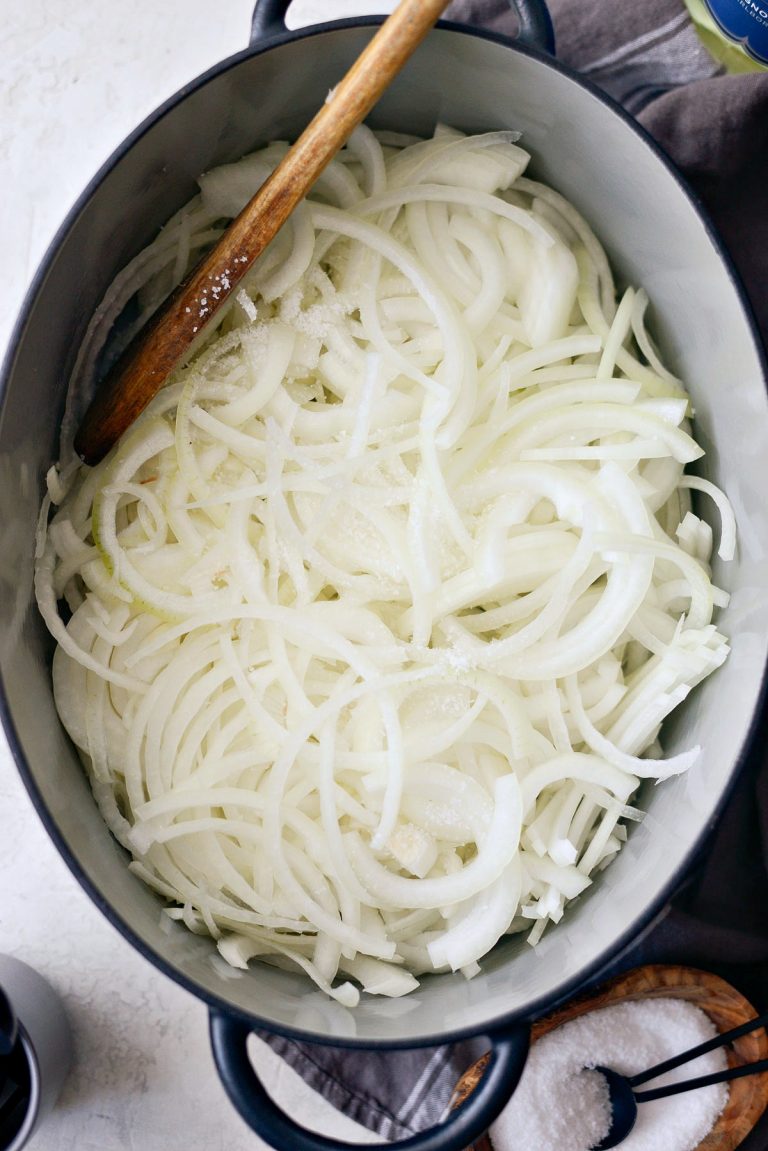 Once melted, add in all the sliced onions and 1 teaspoon kosher salt, toss to combine.
Cover the pot and cook for 5 minutes undisturbed. After the 5 minutes, uncover (and leave uncovered) stirring the onions every 5 minutes until caramelized. It could take anywhere from 4o to 60+ minutes.
I literally set a timer for 5 minutes, stir and repeat.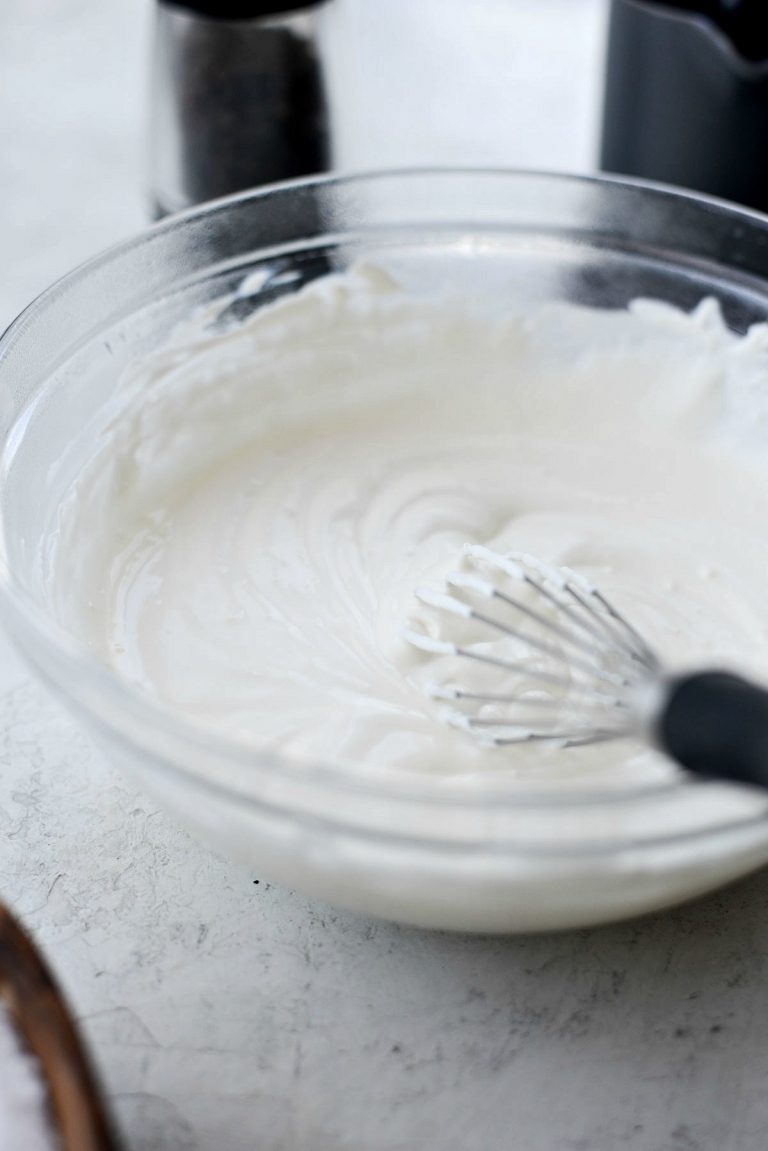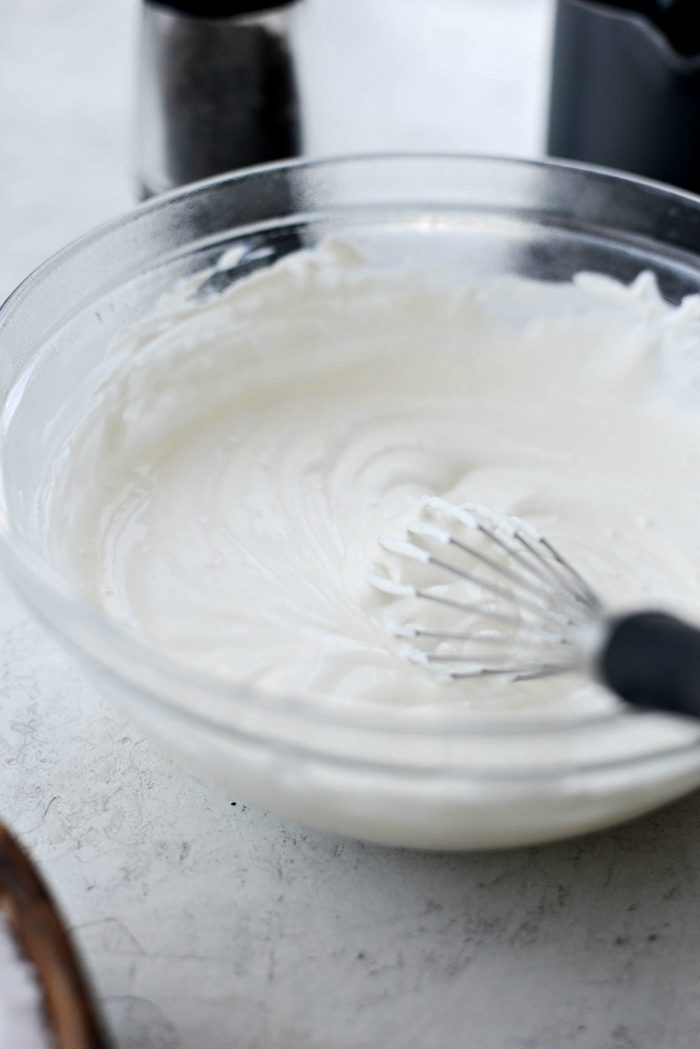 Meanwhile, in a mixing bowl, add 1/2 cup sour cream, 1/4 cup mayonnaise and 4 ounces cream cheese. Whisk until smooth. If the cream cheese is creating small lumps in the dip, I'll hold the bowl over the steam of the onions to warm it up a bit. Alternatively, you could microwave it at 10 second bursts.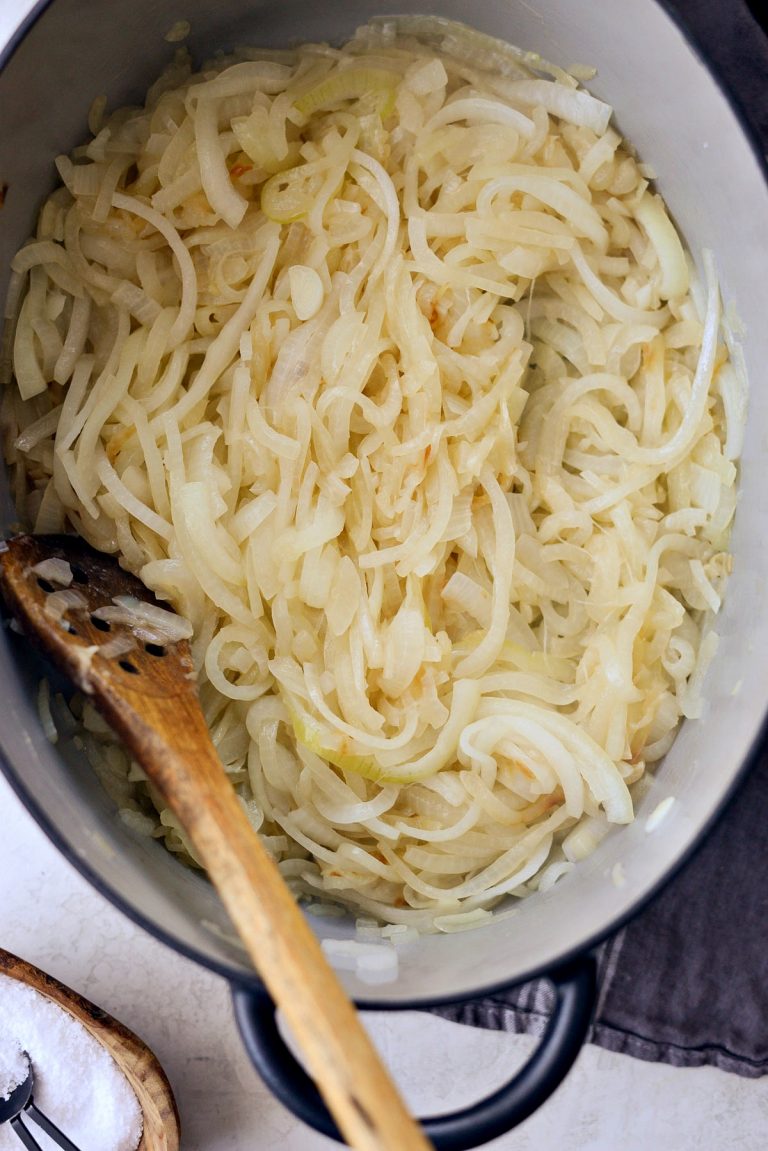 This is the onions after 10 minutes.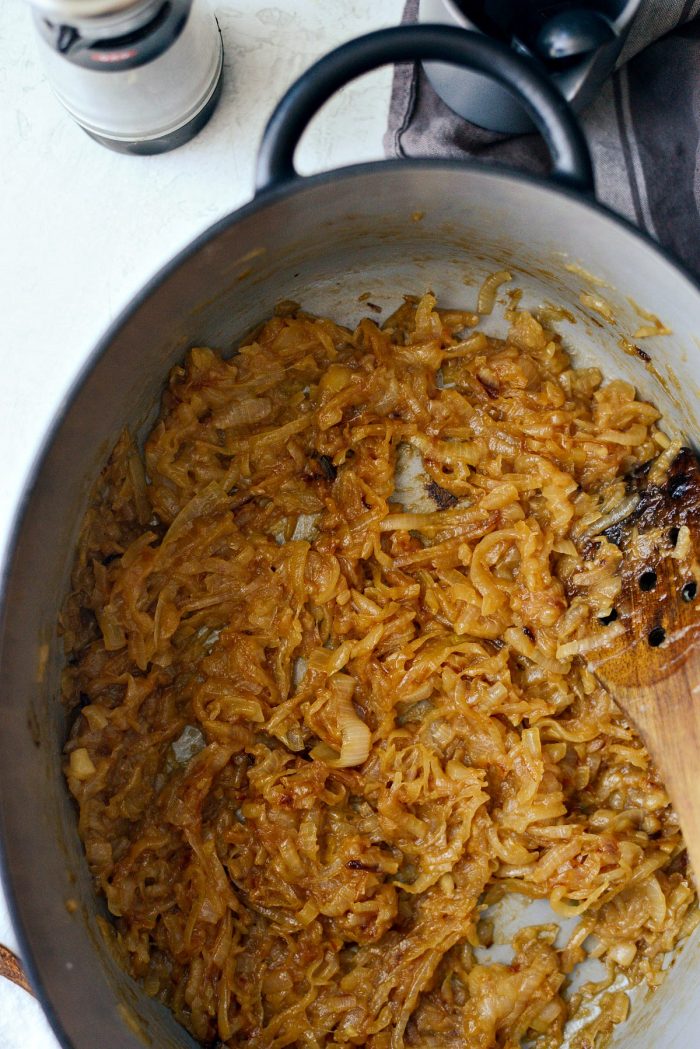 And this is what the onions look like after 55 minutes. Caramelized and tender and smelling incredible!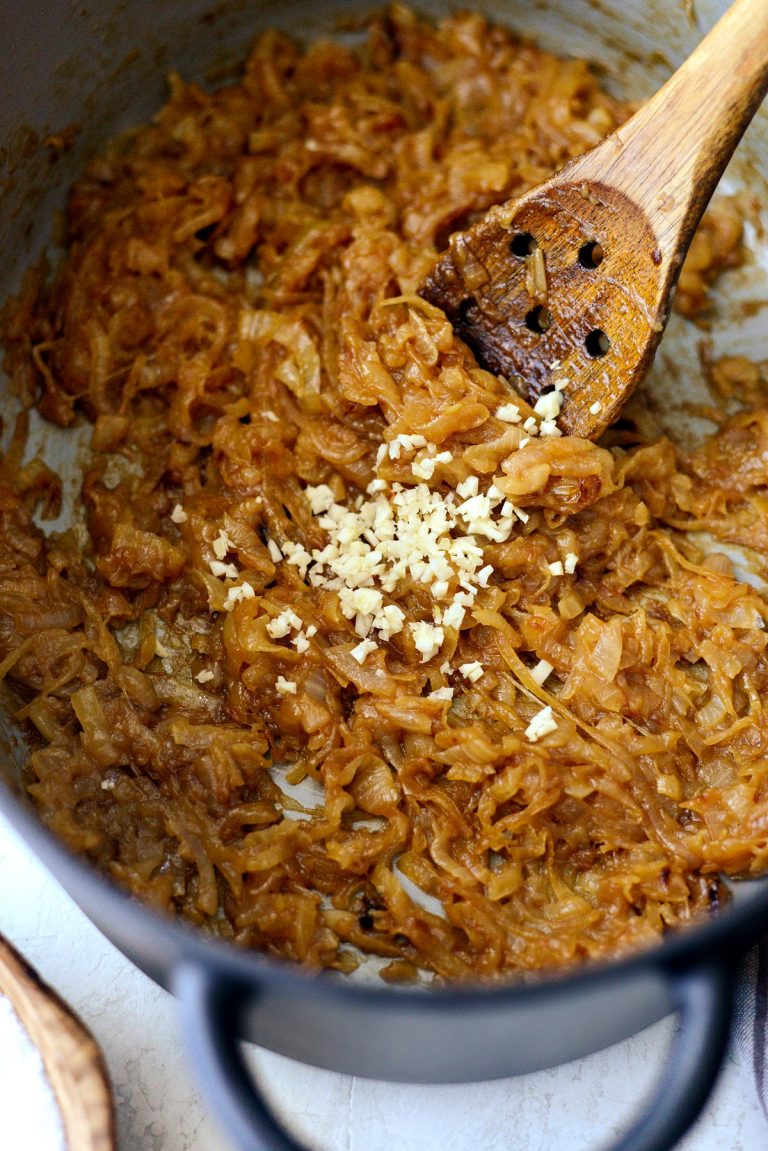 Once the onions are caramelized, add in 1 large clove of garlic that has been minced. Stir and cook 1 to 2 minutes.
Pour in 2 tablespoons of white wine, stir and remove off of the heat.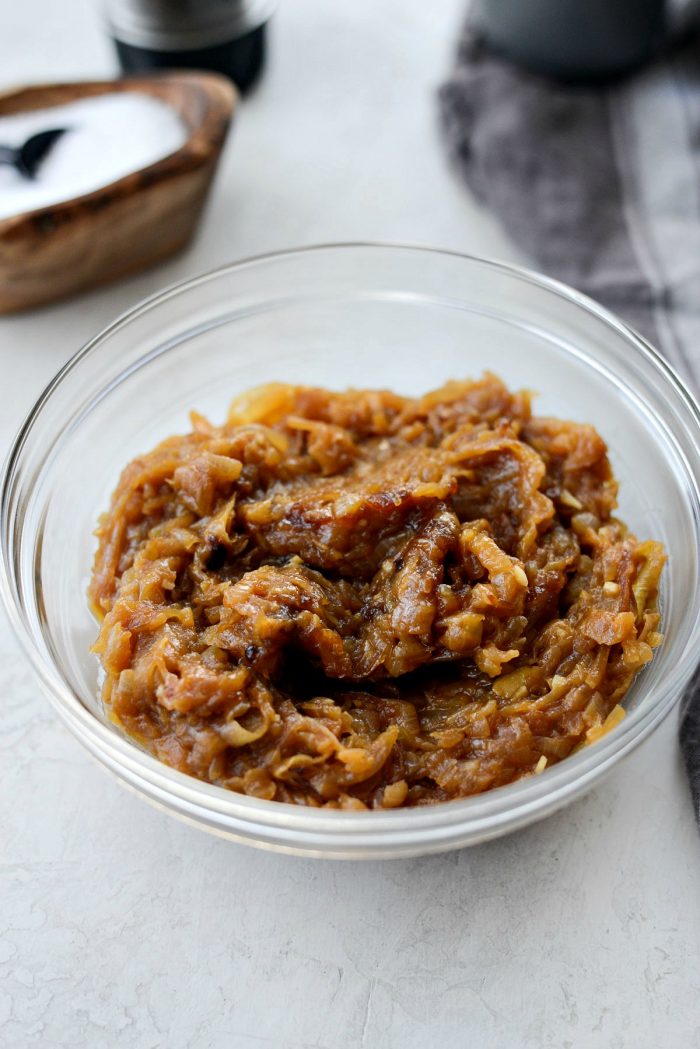 Transfer the caramelized onions to a clean bowl or plate and let cool.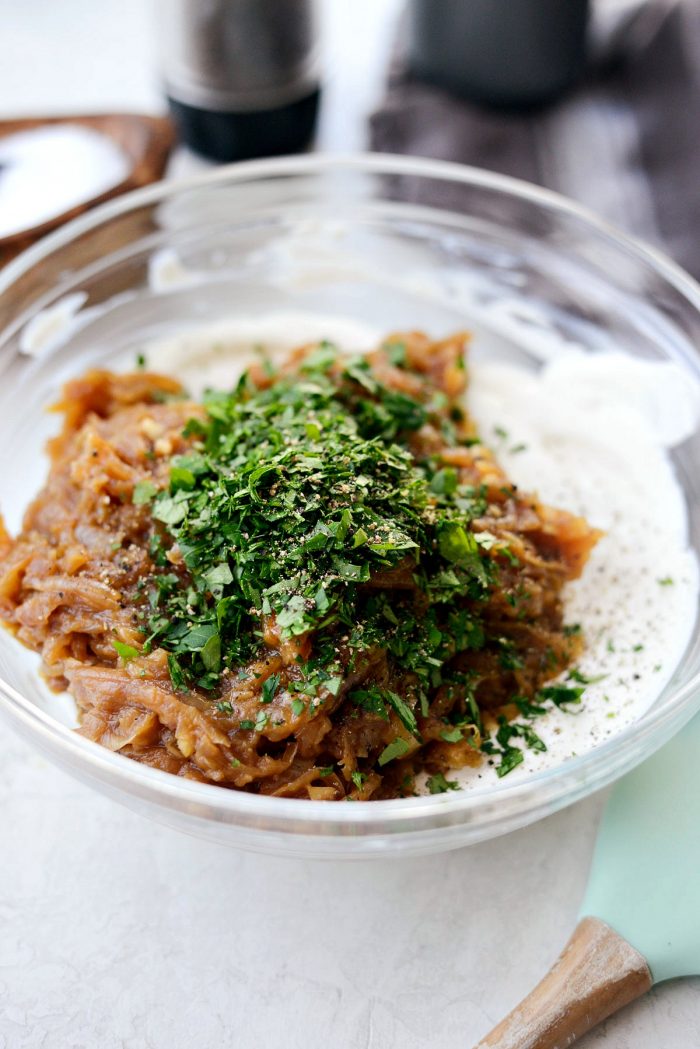 Once cool, add the caramelized onions, parsley and black pepper to the bowl with the cream cheese and sour cream mixture.
Stir well to combine.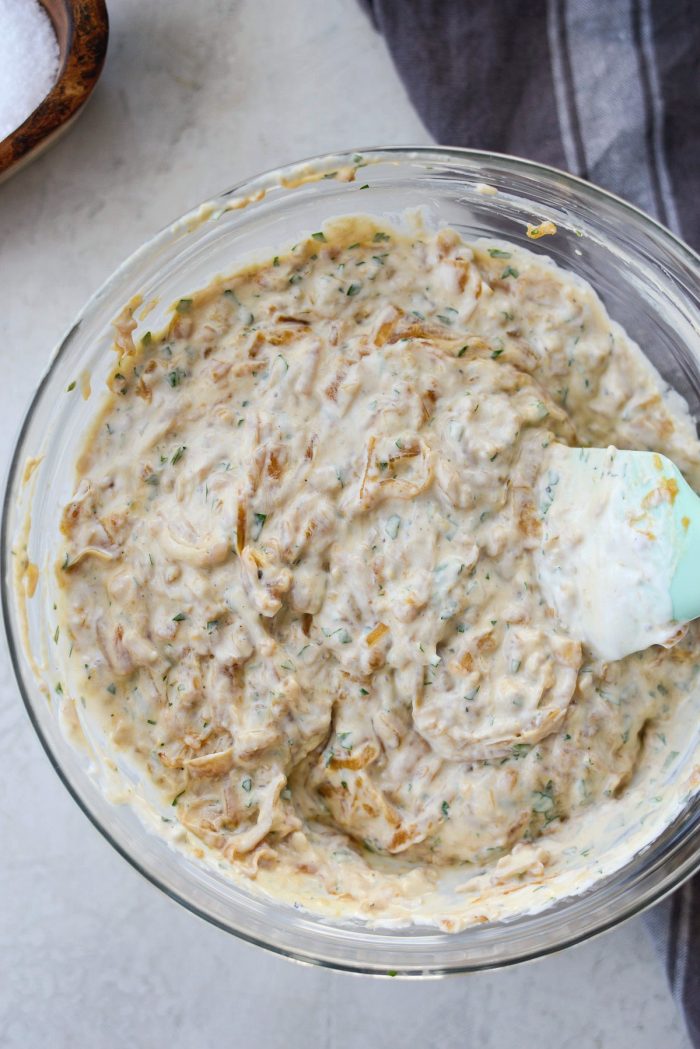 Cover and refrigerate for 2 hours or overnight. Overnight is best because it gives the dip a chance fro the flavors to meld.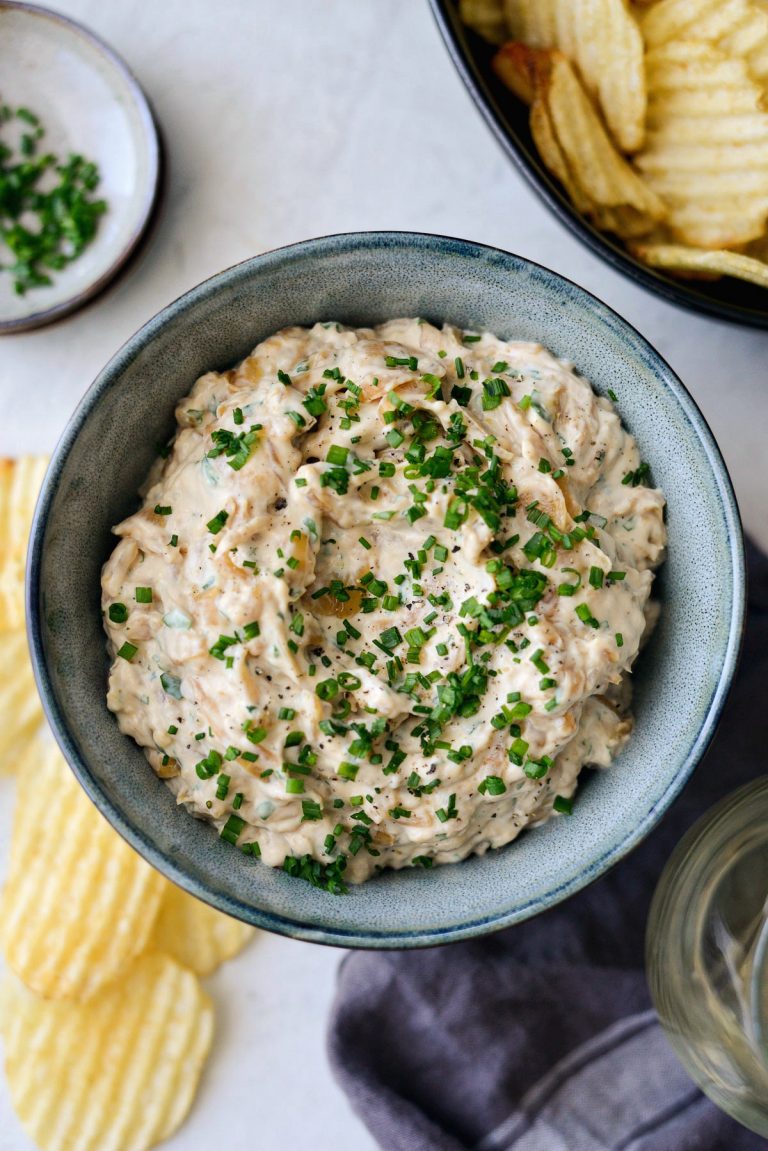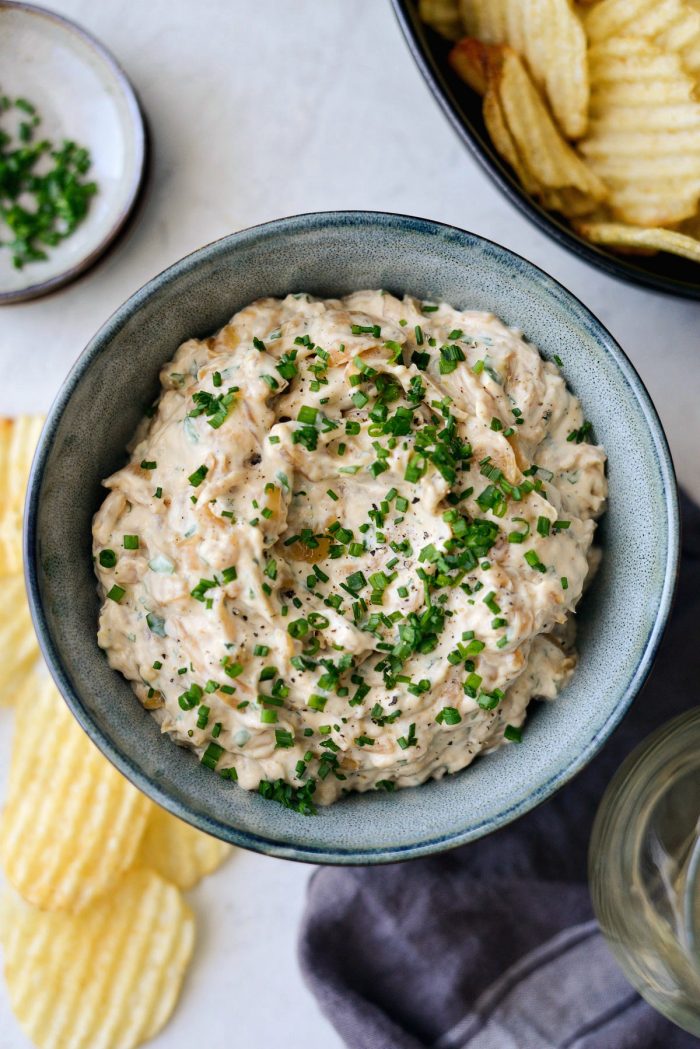 Add the dip into a bowl and sprinkle with chives if desired. I like the extra punch of chivy-onion flavor contrasting with the caramelized onion.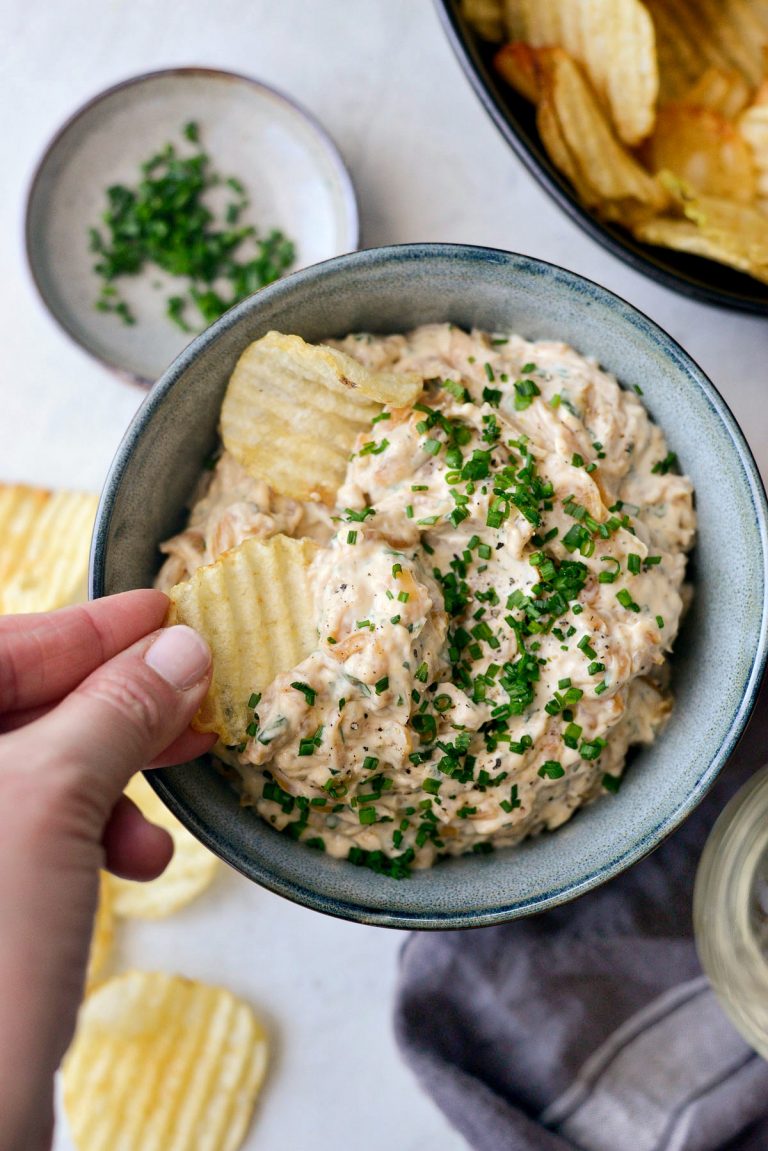 Serve with wavy chips or crostini.
However the wavy crinkle cut chips are the BEST.
For more dip recipes click here.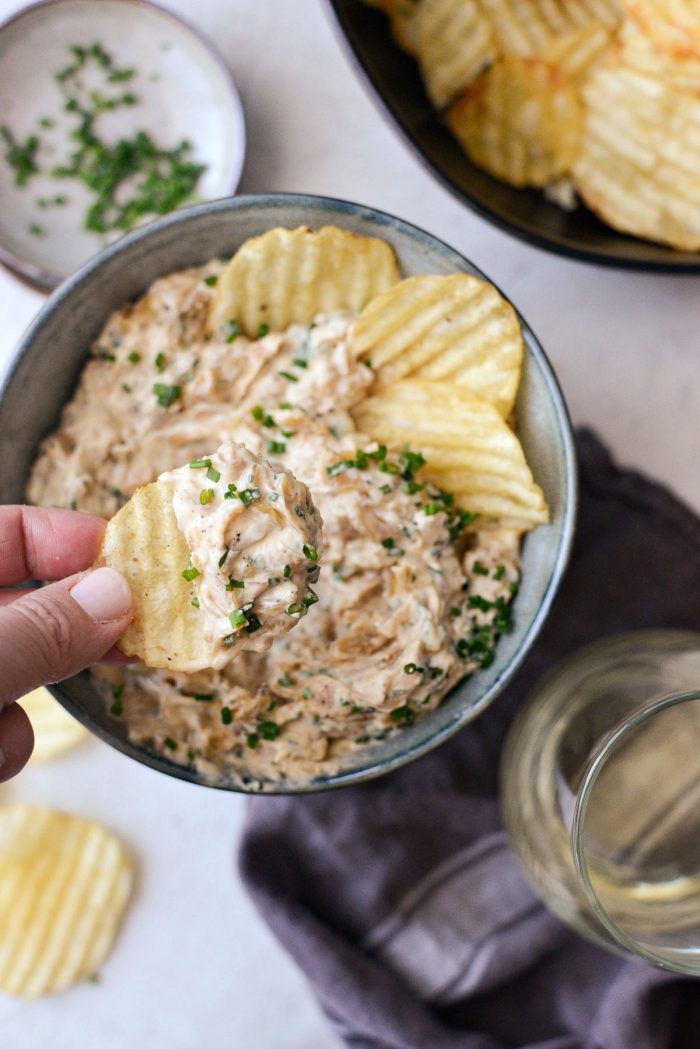 This post may contain affiliate links.
Buy the Cookbook: Simply Scratch : 120 Wholesome Homemade Recipes Made Easy Now available on Amazon »
THANK YOU in advance for your support!