My homemade chai spice aka chai masala is a warm, robust blend of ground spices. In this chai blend you'll find ginger, cinnamon, cardamom, allspice and clove.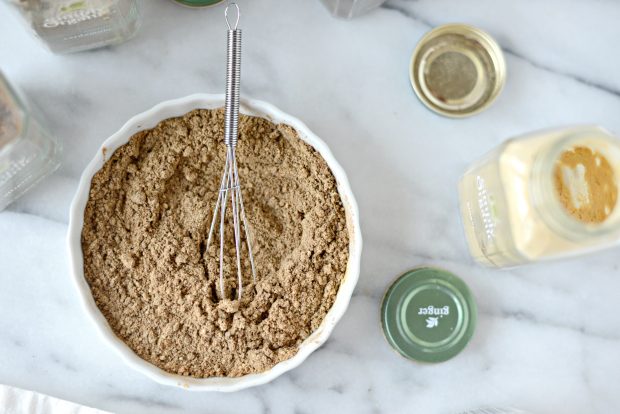 For the longest time I was confused about what chai even was.
Is it tea or is it a spice? Does it go in baked goods? Or tea with milk? halp.
Come to find out, the word chai alone means tea and what most of us Americans consider "chai" is the blend of spices that is added to tea… which is really chai masala. Chai = tea. Masala = spice. So technically this is a tea spice. But I like to use it for other delicious purposes.
SO yes, I've made chai masala. aka chai. Confused?
I've quickly fallen in love with this chai spice blend . Of course whole spices ground fresh would be optimal for supreme chai-ness but who has time for that? Definitely not me.
So I use the ground spices in my spice drawer. This harmonious homemade chai spice is heavy on the ground ginger and cinnamon and lighter with the cardamom (love!), allspice and clove. This recipe makes a generous 1/2 cup, and you can easily double it for all your chai goodies.
Even though these spices are bold, spicy, warm and robust… when combined magic happens and perfect balance is achieved.
And it smells heavenly.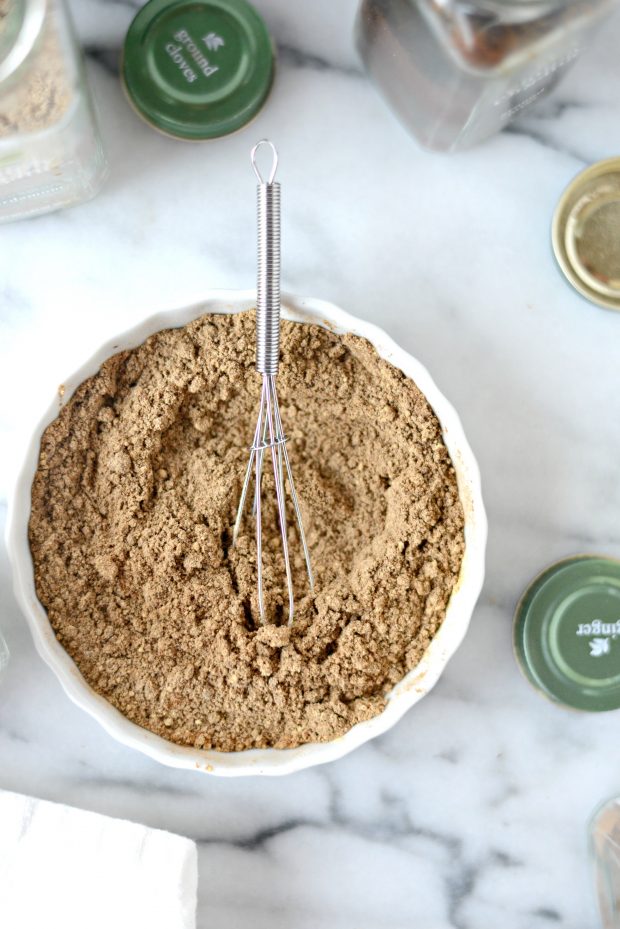 I have some major plans for chai this fall and winter season. It's crazy how obsessed I am and I don't think I'll be getting over it any times soon. I've already made one (soon to be two) recipes with my beloved chai spice blend and I'm SO very excited to share them with you! So stay tuned, I'll be posting the first recipe this week!
How do you like your chai?
Apple Pecan Chai Cinnamon Rolls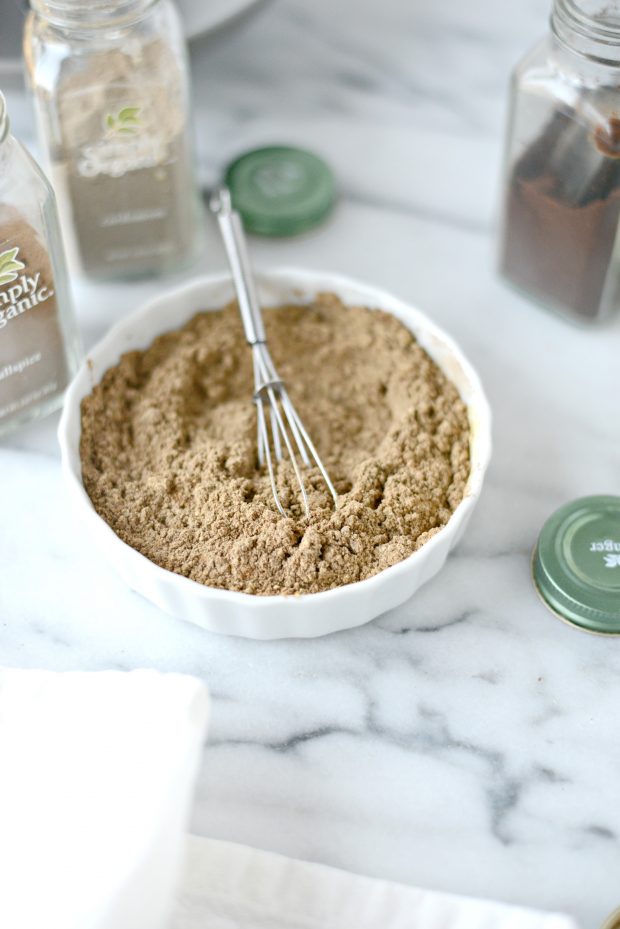 Yield: 1
Homemade Chai Spice (Chai Masala)
My homemade chai spice aka masala chai is a warm, robust blend of ground spices. In this chai blend you'll find ginger, cinnamon, cardamom, allspice and clove.
Ingredients
3 tablespoons ground ginger
2 tablespoons ground cinnamon
1 tablespoon ground allspice
1 tablespoon ground cardamom
1 tablespoon ground clove
Instructions
Measure and combine all spices in a container with a tight-fitting lid.

Store in a dry, dark place for up to 6 months.
Serving: 1recipe, Calories: 141kcal, Carbohydrates: 36g, Protein: 3g, Fat: 3g, Saturated Fat: 1g, Polyunsaturated Fat: 1g, Monounsaturated Fat: 1g, Trans Fat: 1g, Sodium: 28mg, Potassium: 458mg, Fiber: 16g, Sugar: 1g, Vitamin A: 94IU, Vitamin C: 4mg, Calcium: 278mg, Iron: 6mg
This post may contain affiliate links.
Buy the Cookbook: Simply Scratch : 120 Wholesome Homemade Recipes Made Easy Now available on Amazon »
THANK YOU in advance for your support!