This masala chai is made by brewing a strong pot of black tea (use your favorite!) and pouring in a masala spiced and vanilla infused milk. I like to serve mine with shortbread cookies.
We're having a stay-in kind of weekend.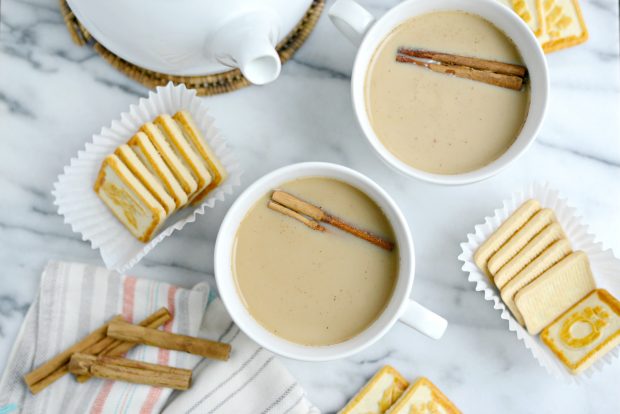 A leggings, sweatshirt, hair-up-in-a-top-knot-bun, Christmas-lights-on-all-day sort of Saturday.
The very best kind.
Rumor has it we're supposed to get some snow on Sunday, so I stocked up on things for cozy stay-in meals and beverages. Like beef stew, avocado toast and tea.
Enter this masala chai.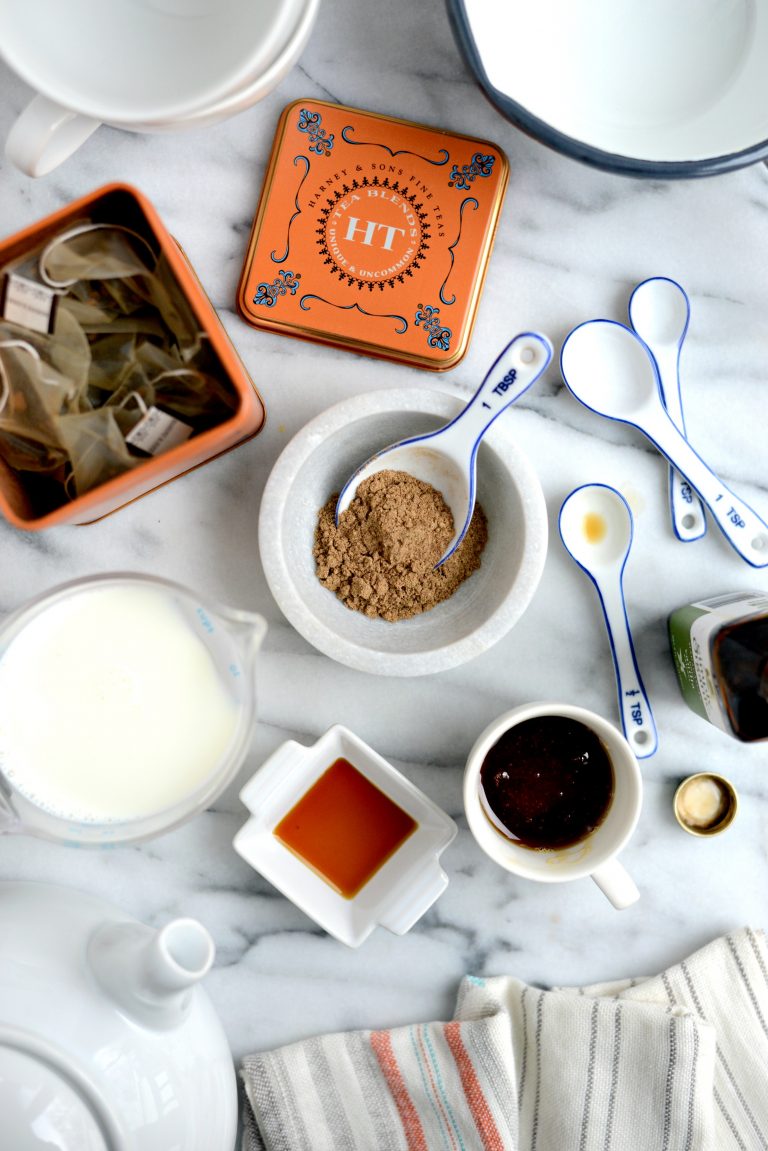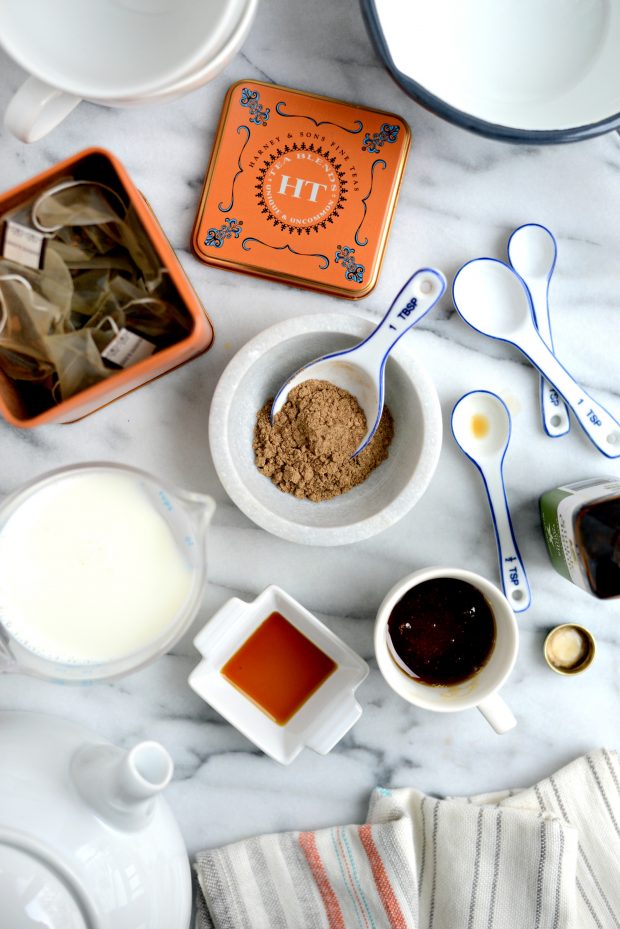 Masala chai starts with strong freshly brewed tea.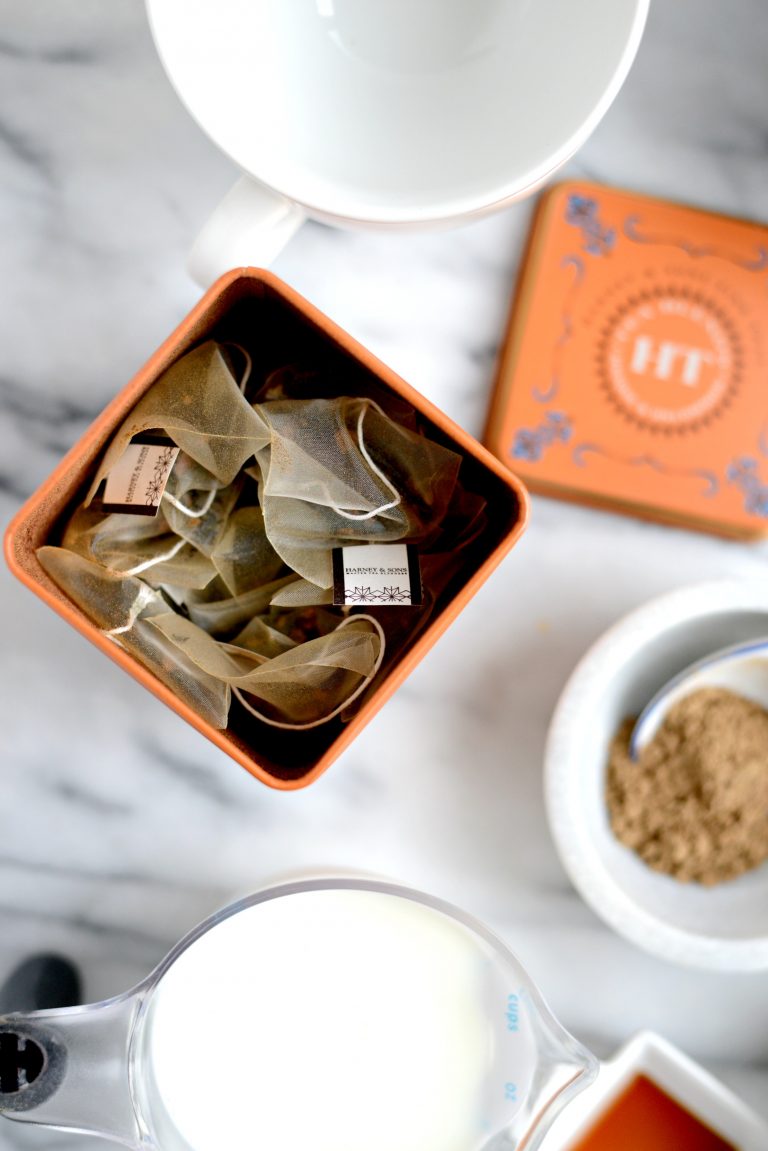 I'm currently obsessing over this Harney & Sons – hot cinnamon sunrise tea. The cinnamon in this tea adds some punch to this masala chai… but I like it. Wakes you up. Feel free to use any black tea you like!
And no, they did not pay me to say that or send me tea for saying that. I got the tea at Target :).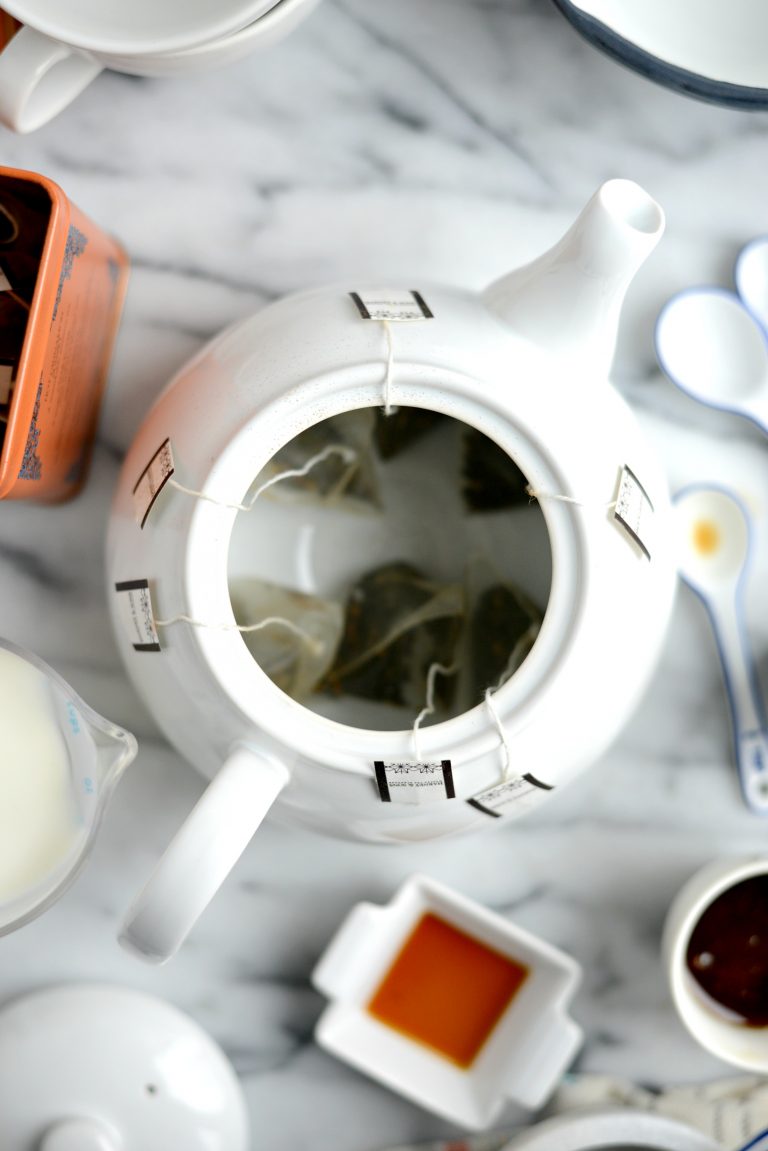 First add 6 tea bags to a tea pot (got that at Target too!).
Then bring 3 cups of of water to a boil. I have this kettle and LOVE it. [affiliate]
Meanwhile, add 2 tablespoons of honey and 2 teaspoons to 1 tablespoon of my homemade chai spice into a small saucepan.
Then add in a cup of milk…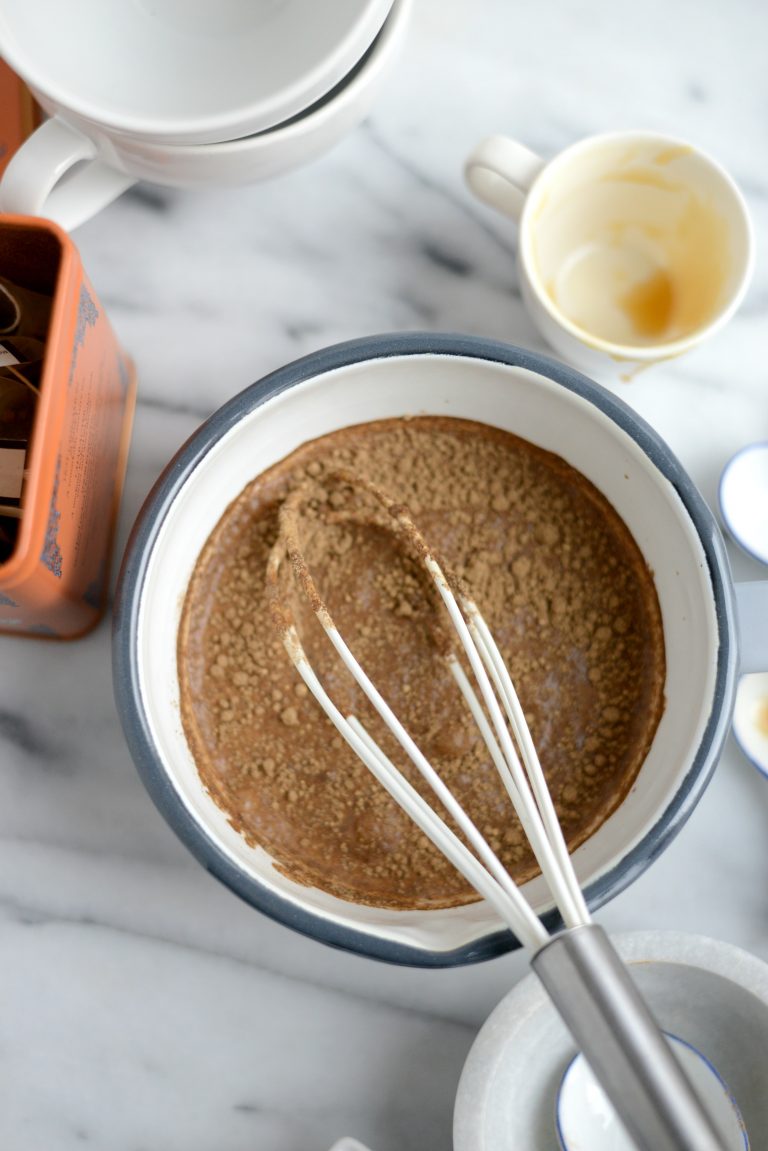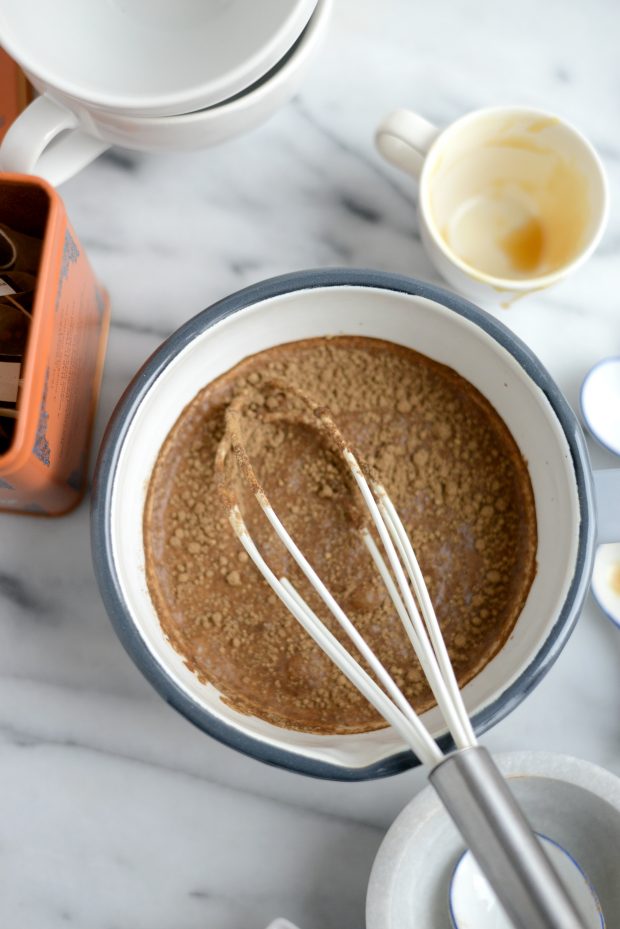 …and whisk to combine. Then heat on medium-low until hot but not boiling. Then add in the 1/2 teaspoon of vanilla right before serving.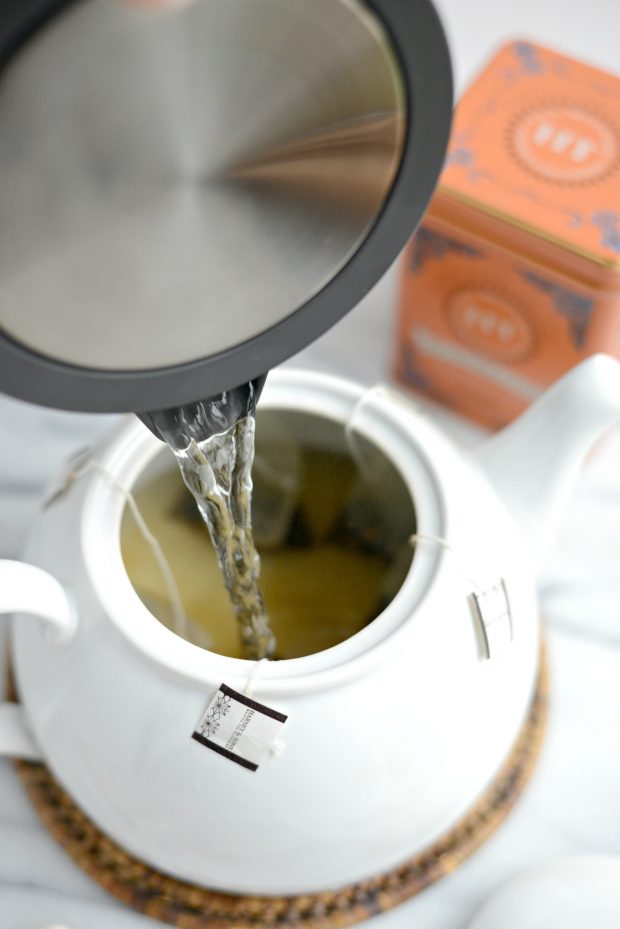 Meanwhile, pour the boiling water into the tea pot and set a timer for 5 minutes for the tea to steep.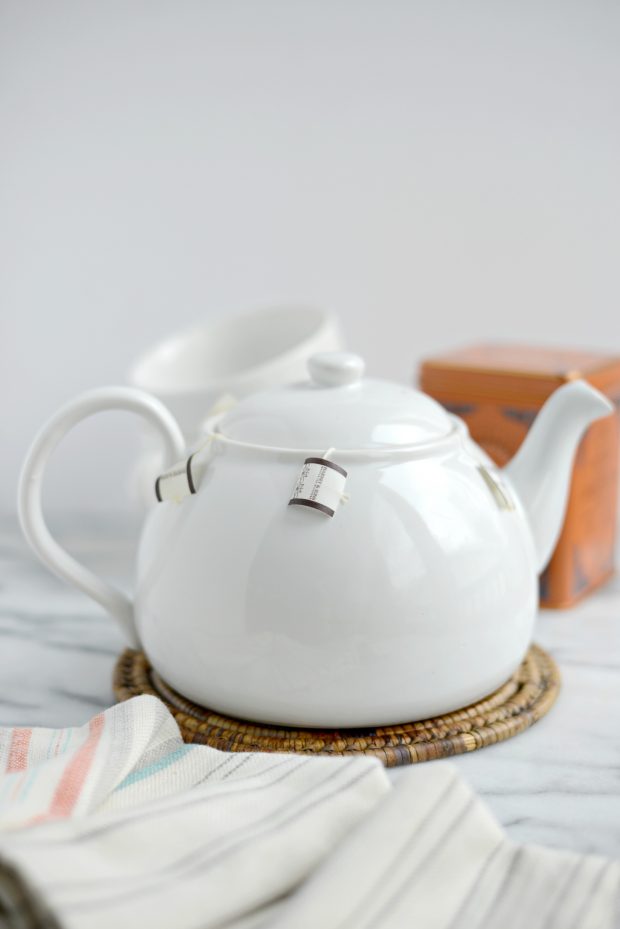 Be sure to keep an eye on the hot milk while the tea steeps.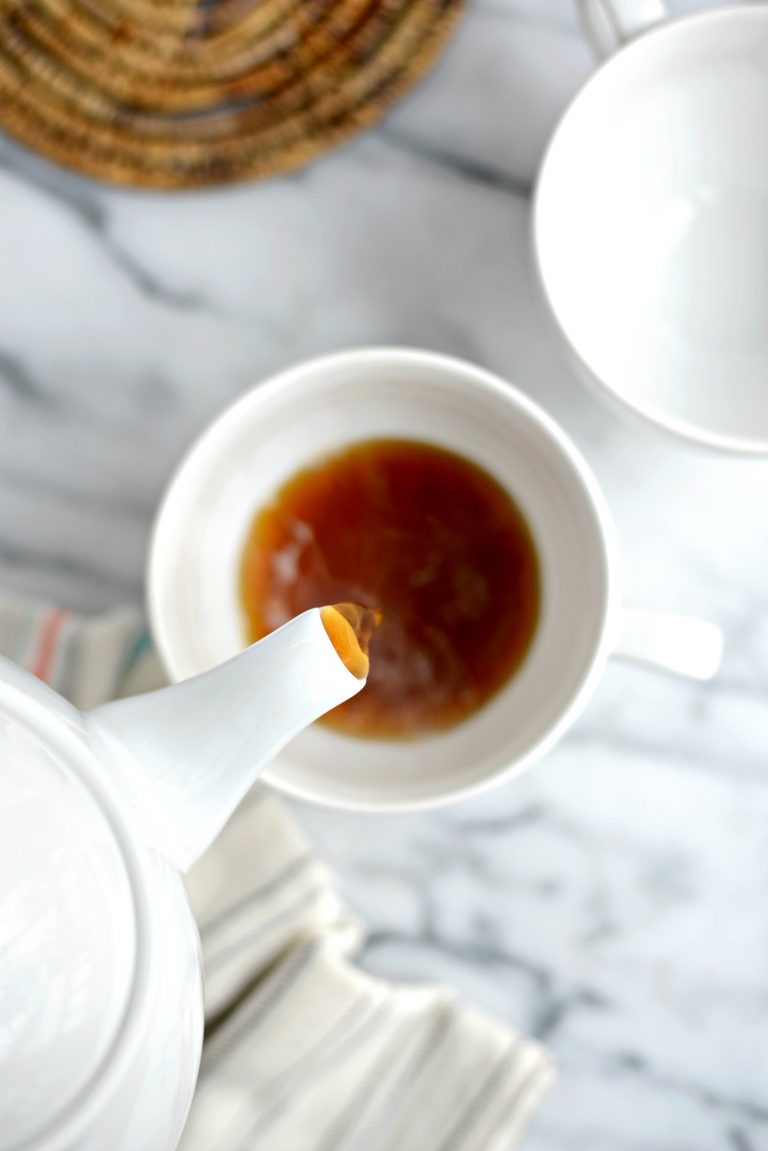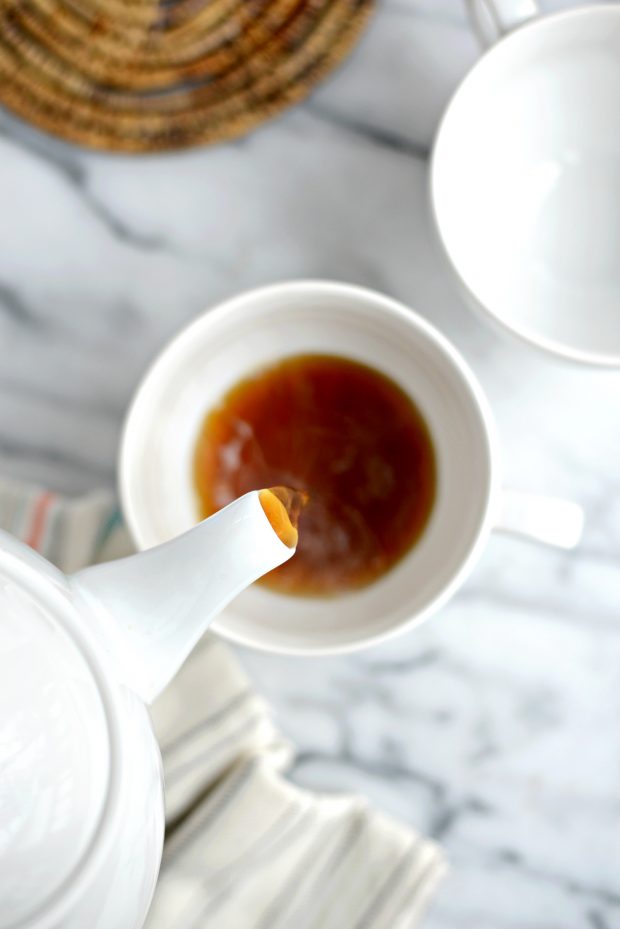 When the time is up,  pour the tea into mugs…
Then pour the spiced milk through a fine mesh strainer to catch some of the spices.
Stir, settle in, relax and sip.
Mmmm I just love chai! It's a deeply spiced warm tea that requires Netflix, a cozy blanket and cookies.
Enjoy!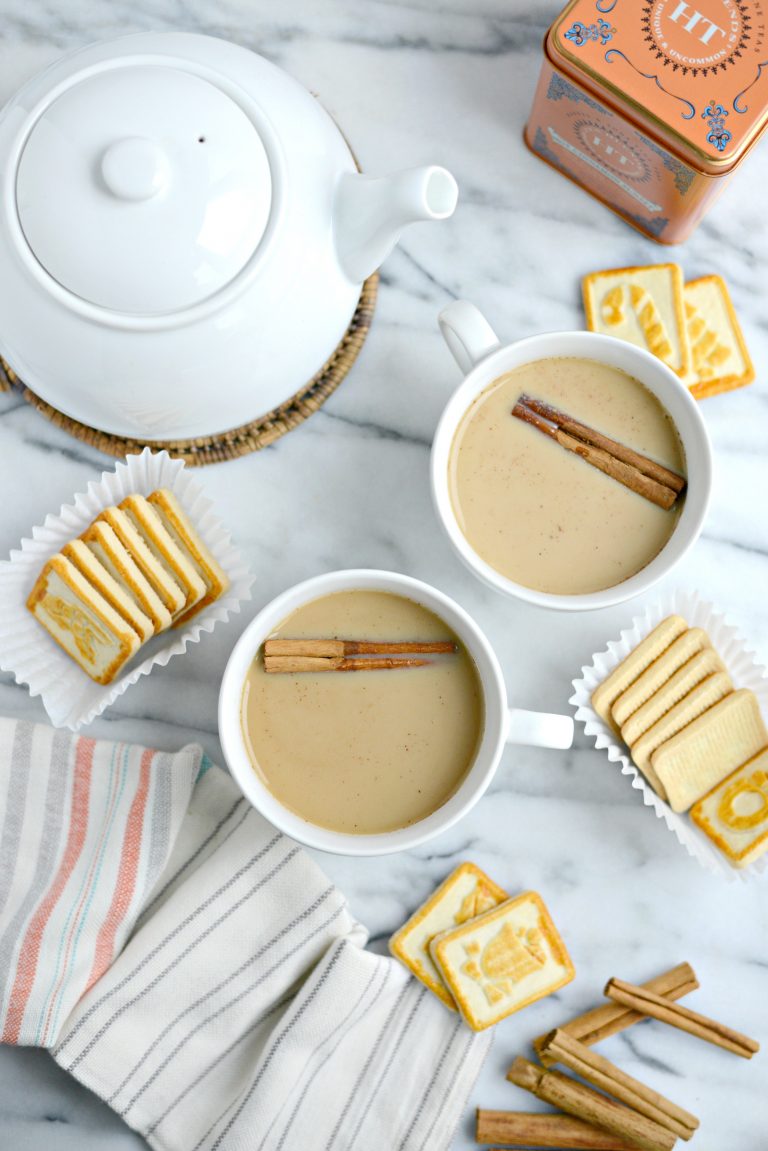 My cookbook Simply Scratch : 120 Wholesome Homemade Recipes Made Easy is now available! CLICK HERE for details and THANK YOU in advance! 
[this post contains affiliate links.]
This post may contain affiliate links.
Buy the Cookbook: Simply Scratch : 120 Wholesome Homemade Recipes Made Easy Now available on Amazon »
THANK YOU in advance for your support!