This classic pumpkin pie is easy and delicious! Serve this at your next holiday gathering, top with whipped cream and serve with a steamy cup of coffee.
Thanksgiving isn't Thanksgiving without pumpkin pie. Every year, I'm in charge of bringing the pies and this classic pumpkin pie is always a one of them. A pumpkin custard spiced with a homemade pumpkin pie spice and vanilla and baked in a buttery flakey pie crust.
Like and good pie, it starts with the perfect pie crust. My go-to pie crust recipe is super easy and can be used for sweet and savory recipes. As long as you have a food processor, you can make this pie crust.
Because what is better than a creamy smooth pumpkin pie?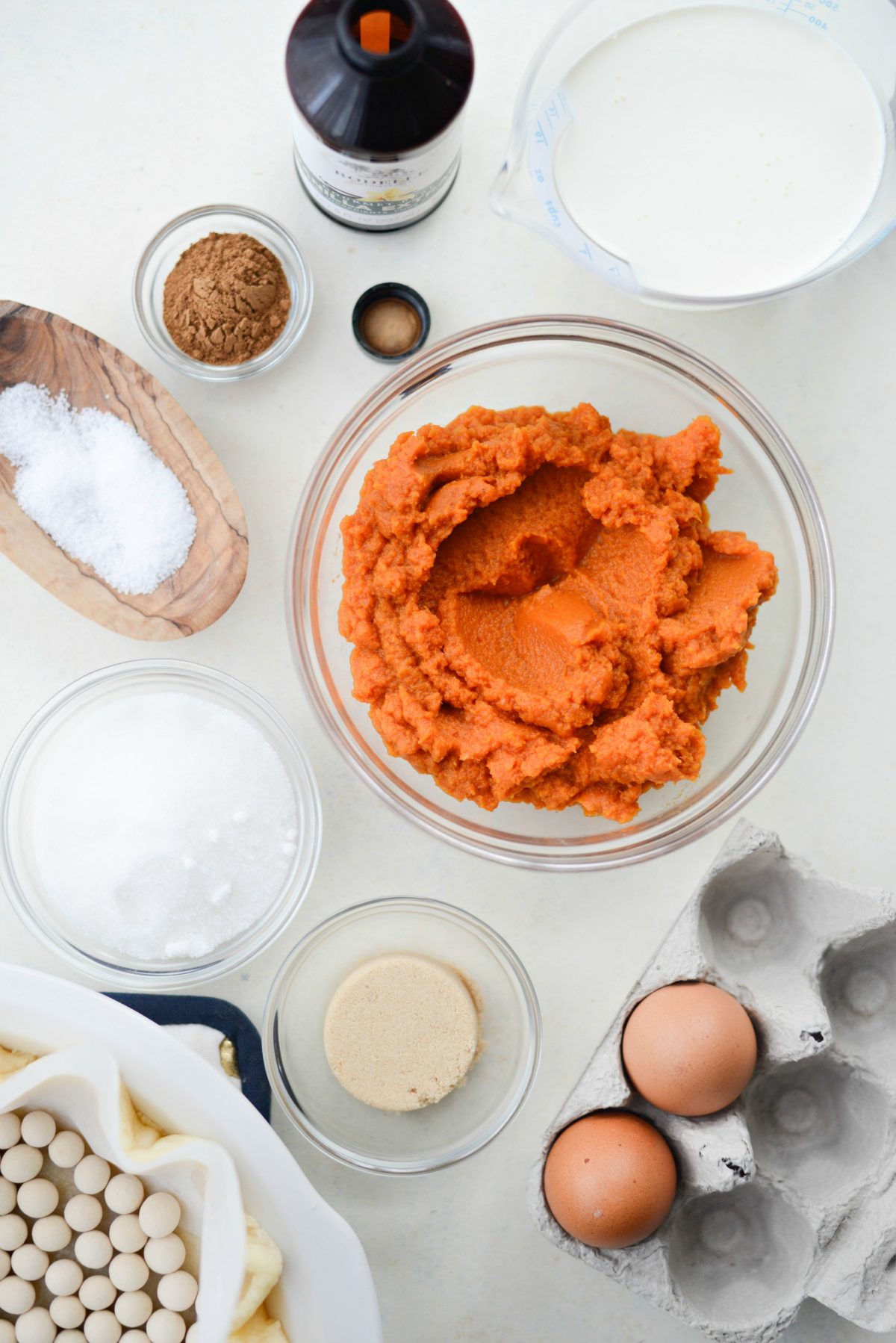 To make this classic pumpkin pie You Will Need:
1/2 a recipe for homemade pie crust
pumpkin puree (homemade or store-bought)
granulated sugar
light brown sugar
kosher salt
pure vanilla extract
eggs
whole milk
heavy whipping cream
whipped cream, for serving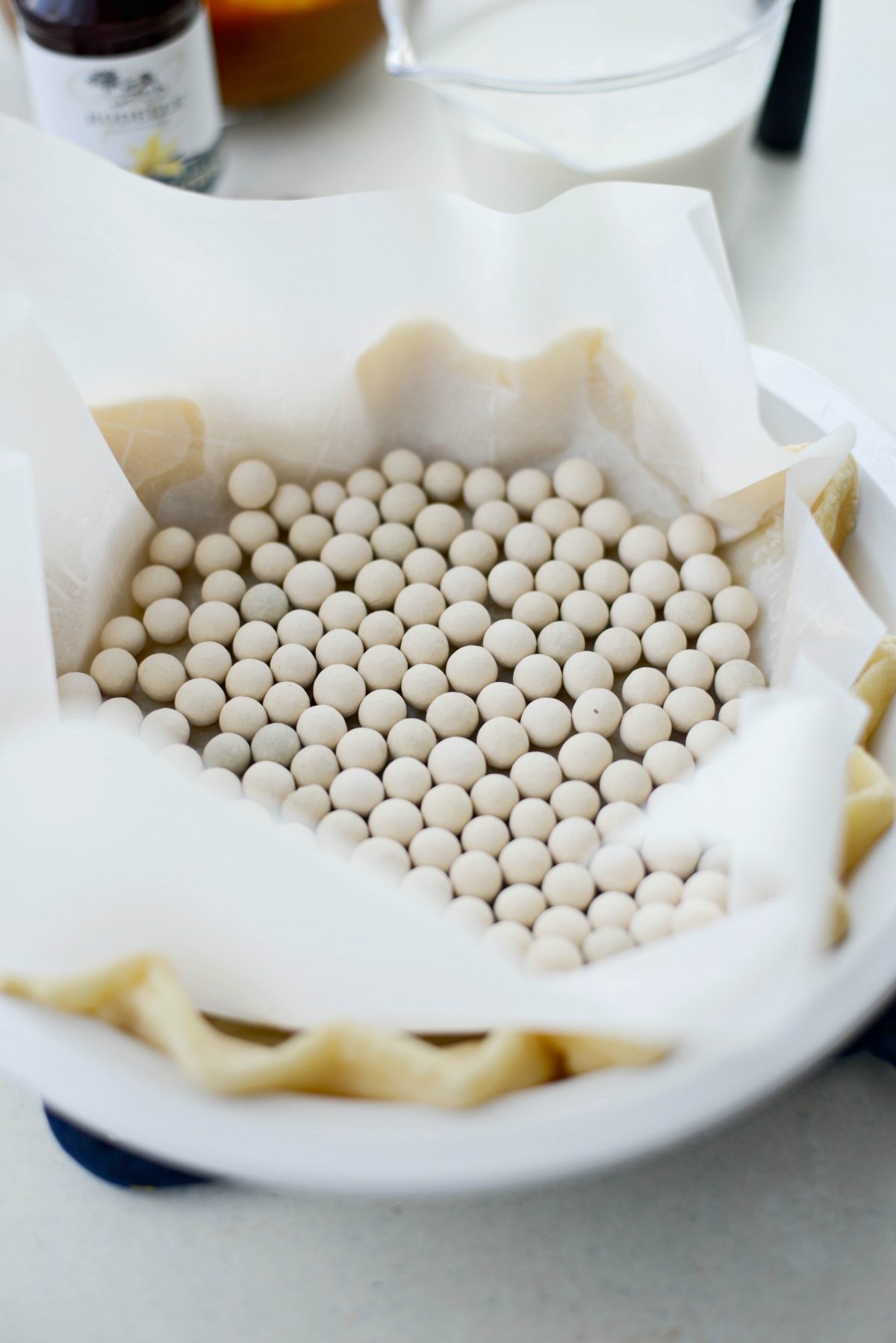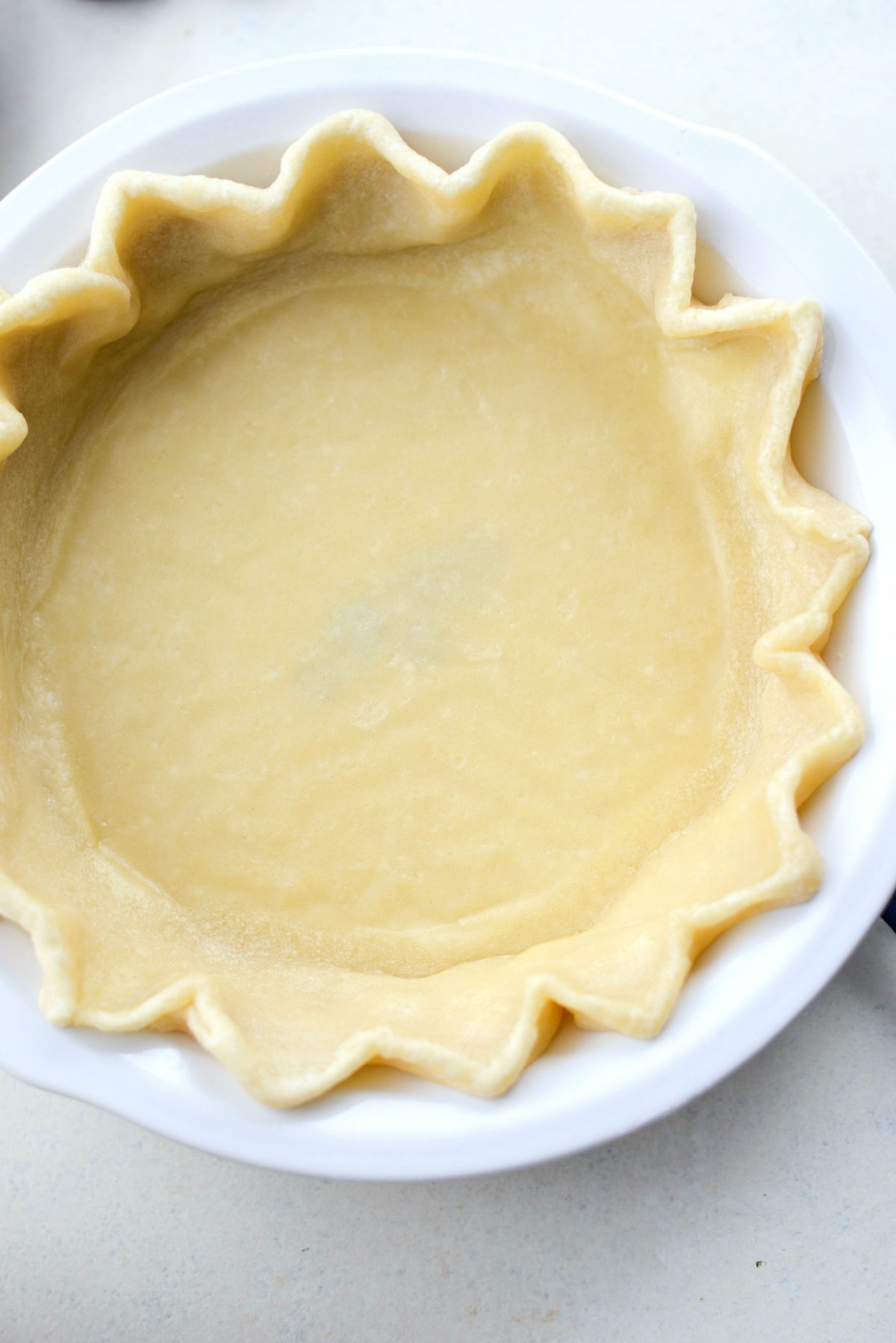 First thing is to roll your pie crust out to roughly 12-inches in diameter and 1/4-inch thickness. Place it over your 9-inch pie plate and gently press to fit. Trim the dough so you have a 1-inch thickness, fold the overhang underneath and then pinch the dough to form and edge.
Next move your oven rack to the lowest position of your oven. Then preheat your oven to 375°. Meanwhile place the dough in your fridge for 20 minutes or while your oven preheats. Then place a piece of parchment or aluminum foil in the center and filling it with pie weights or dried beans.
Partially bake the crust for 15 minutes. Once partially baked, remove the parchment and pie weights and cool.
Why is Blind Baking Important?
Blind baking is important for two situations. One reason is partially baking the pie crust for a short period of time prior to filling and baking the pie. For pies like pumpkin pie, when the moisture of the filling could sog the crust. Blind baking helps to prevent that. The second reason is if the filling doesn't need to be cooked. It's simply pre-baking the pie crust beforehand to hold the unbaked filling. Think French silk or banana cream.
What Is Needed To Blind Bake?
Parchment paper or aluminum foil will work to line the crust. And ceramic pie weights are great for weighing down the bottom of the crust so it won't puff up, which would make it exceptionally hard to fill. If you don't have pie weights, you can use dried beans or lentils.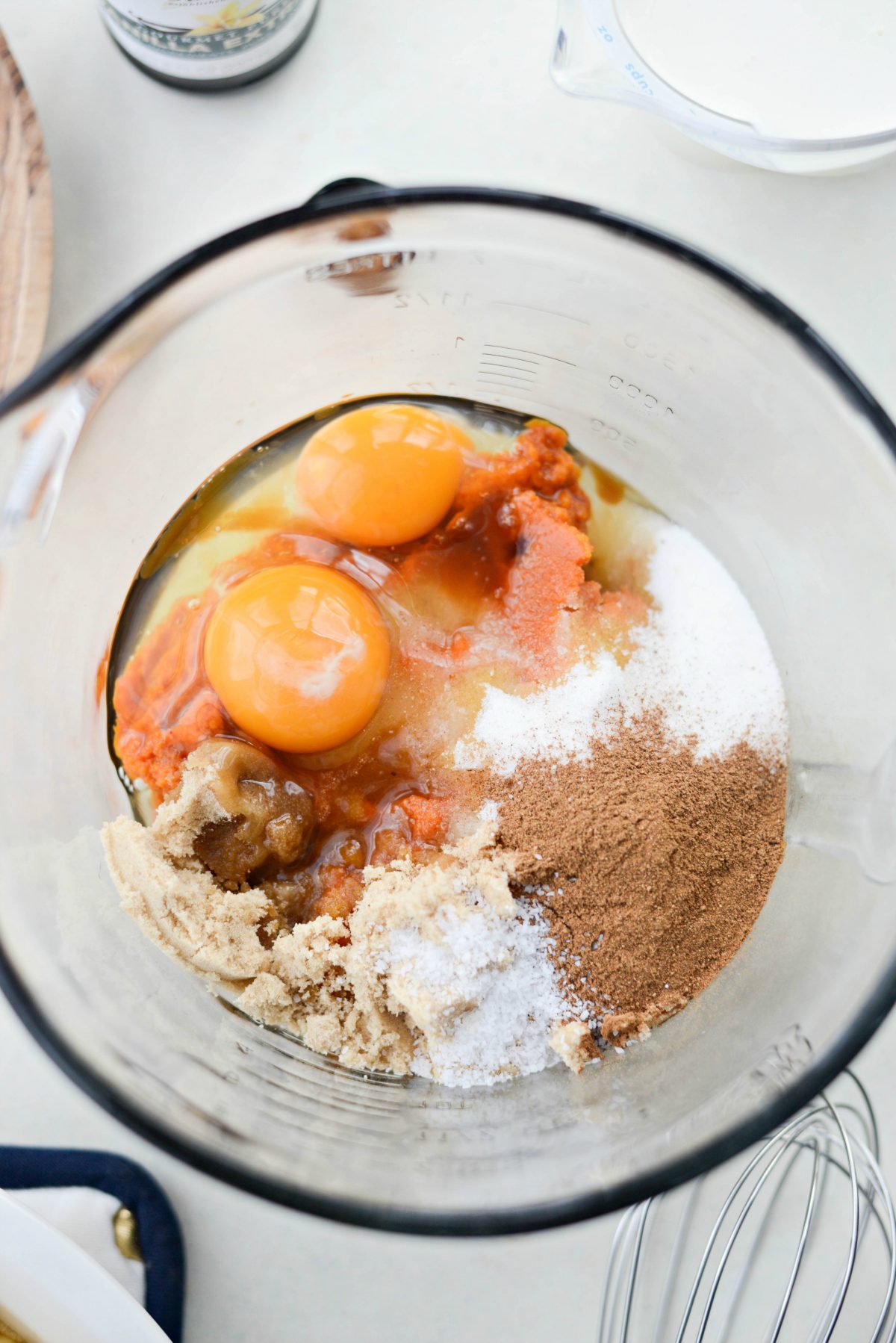 Now prepare the pumpkin pie filling. In a mixing bowl, add 1-3/4 cup pumpkin puree, 1/2 cup granulated sugar and 1/4 cup light brown sugar, 2 teaspoons pumpkin pie spice, 1/2 teaspoon kosher salt, 2 large eggs and then 1/2 teaspoon pure vanilla extract.
Whisking until thoroughly until combined.
Pour in 1 cup whole milk plus 2/3 cup heavy whipping cream.
That's it folks!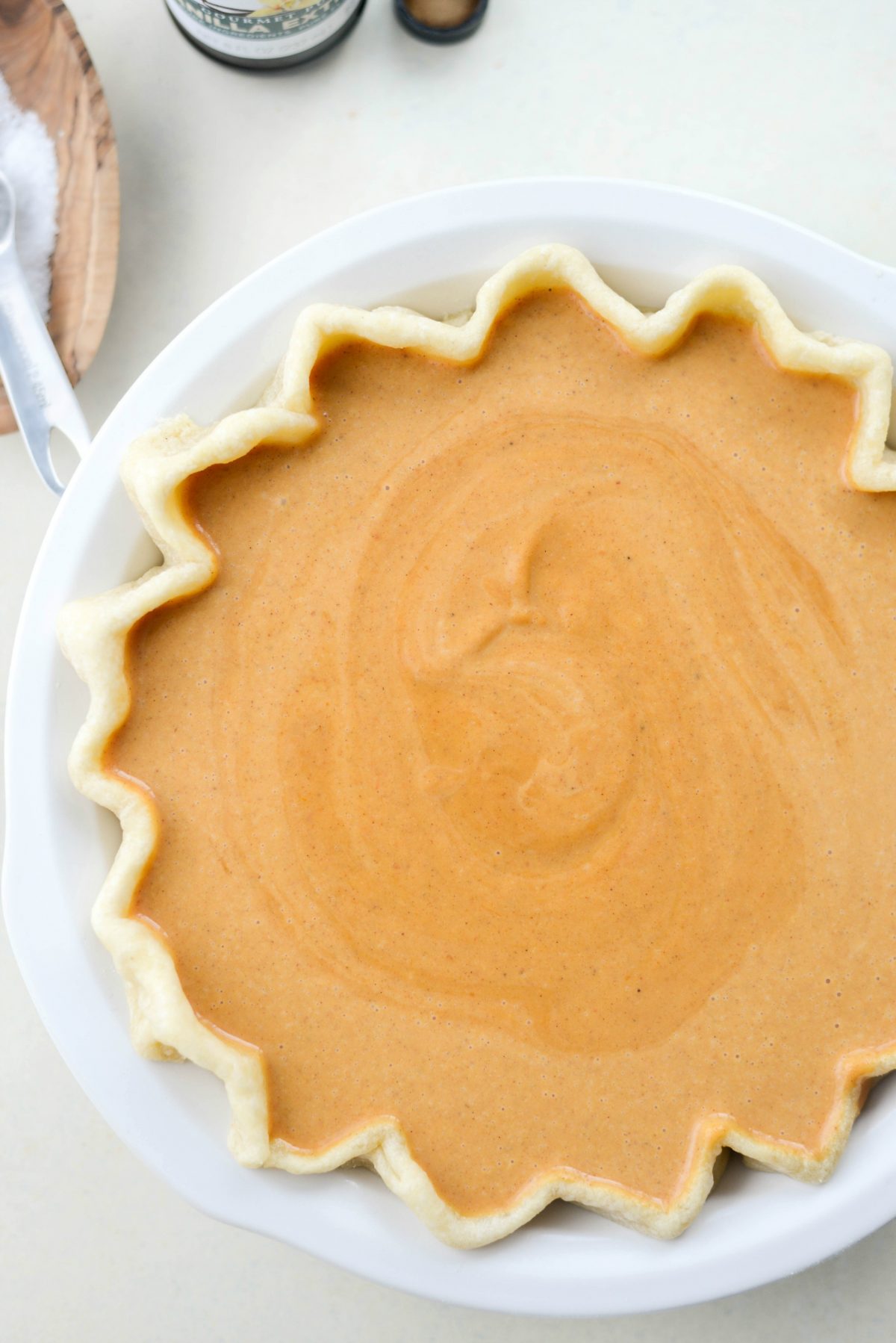 Next pour the mixture into the pie crust and then place it on the lower rack of your preheated 425° oven for 15 to minutes, then reduce the heat to 350° for 35-40 minutes or until a set with the center slightly jiggles when shaken.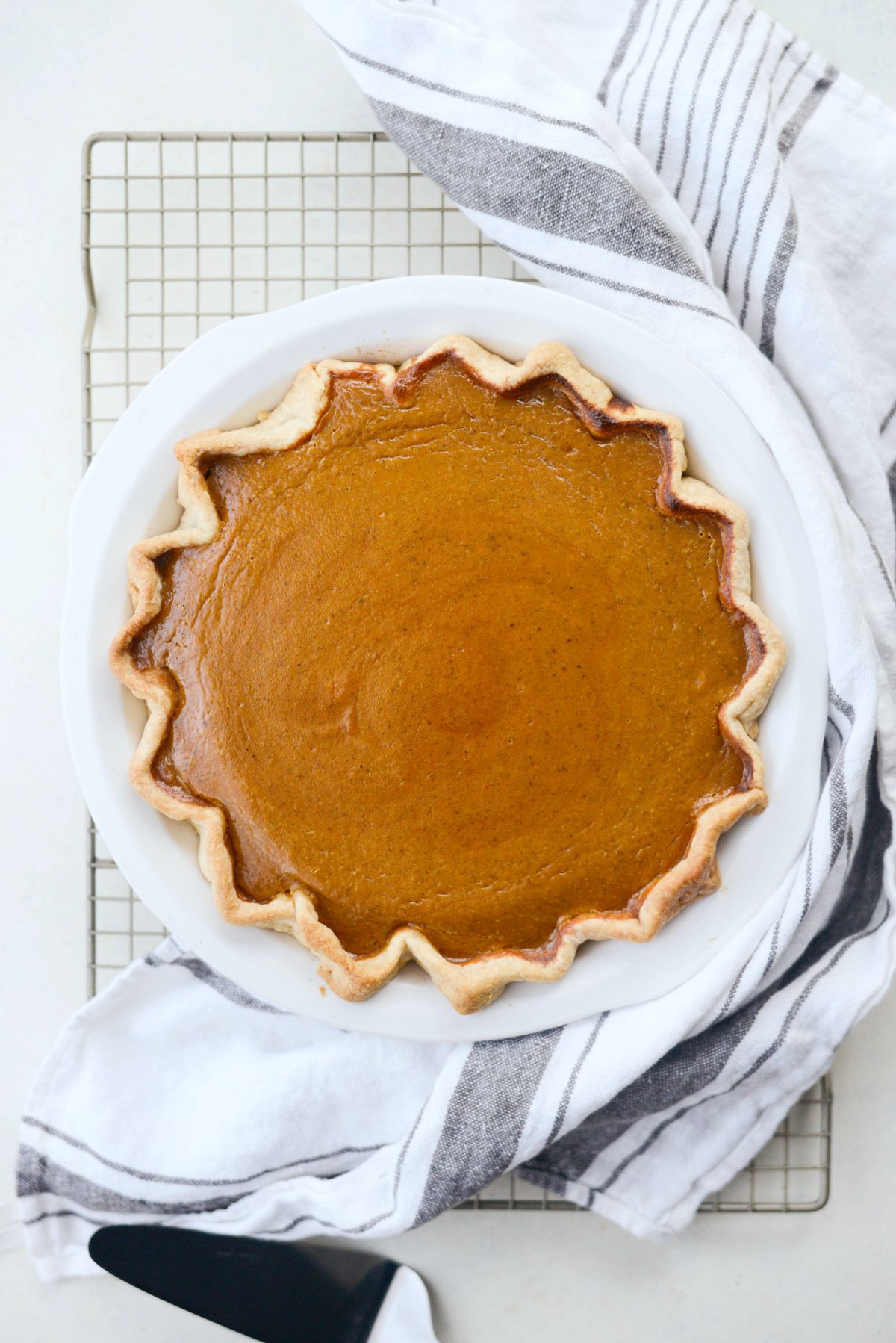 Allow this classic pumpkin pie to cool completely before slicing and serving with a dollop of freshly whipped cream and a hot cup of coffee.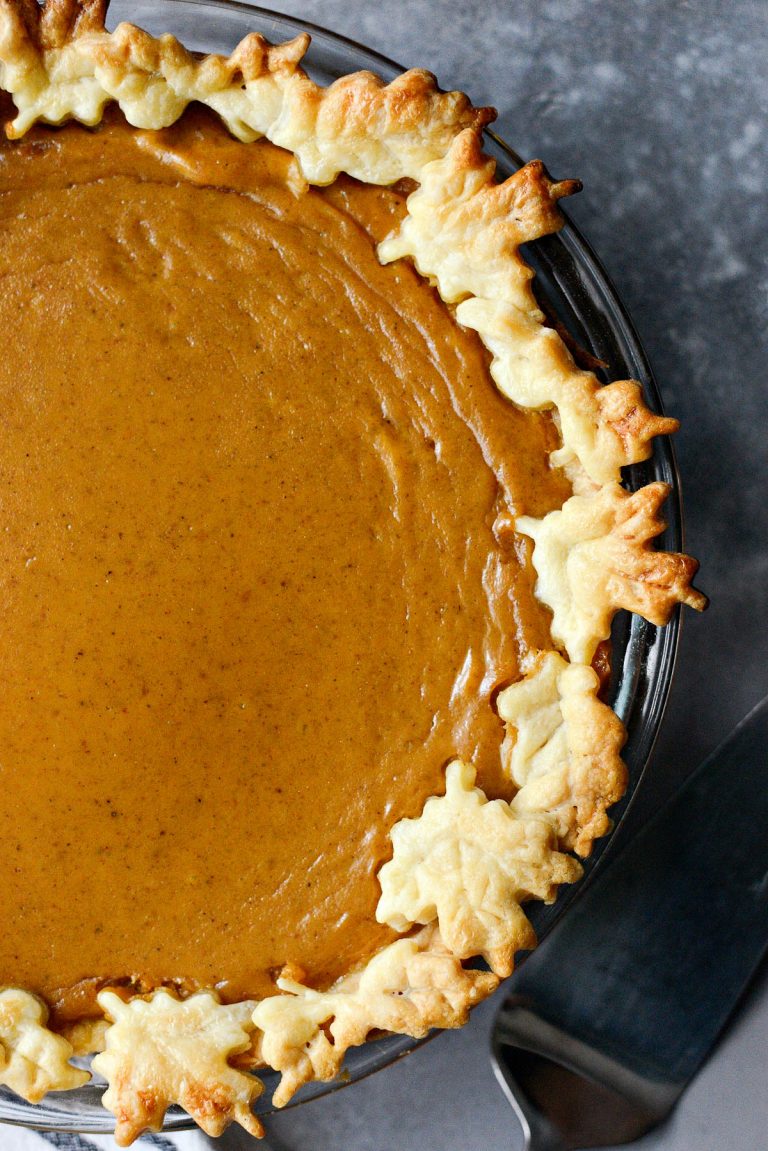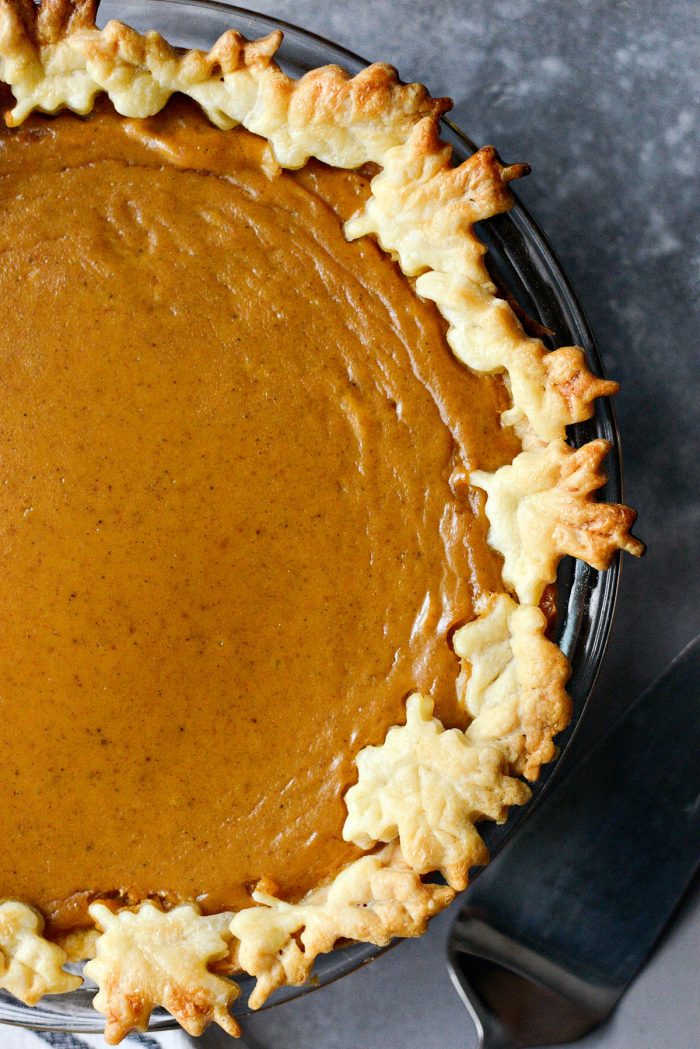 Enjoy! And if you give this Classic Pumpkin Pie recipe a try, let me know! Snap a photo and tag me on twitter or instagram!
This post may contain affiliate links.
Buy the Cookbook: Simply Scratch : 120 Wholesome Homemade Recipes Made Easy Now available on Amazon »
THANK YOU in advance for your support!