Homemade pie crust is something that definitely takes some practice.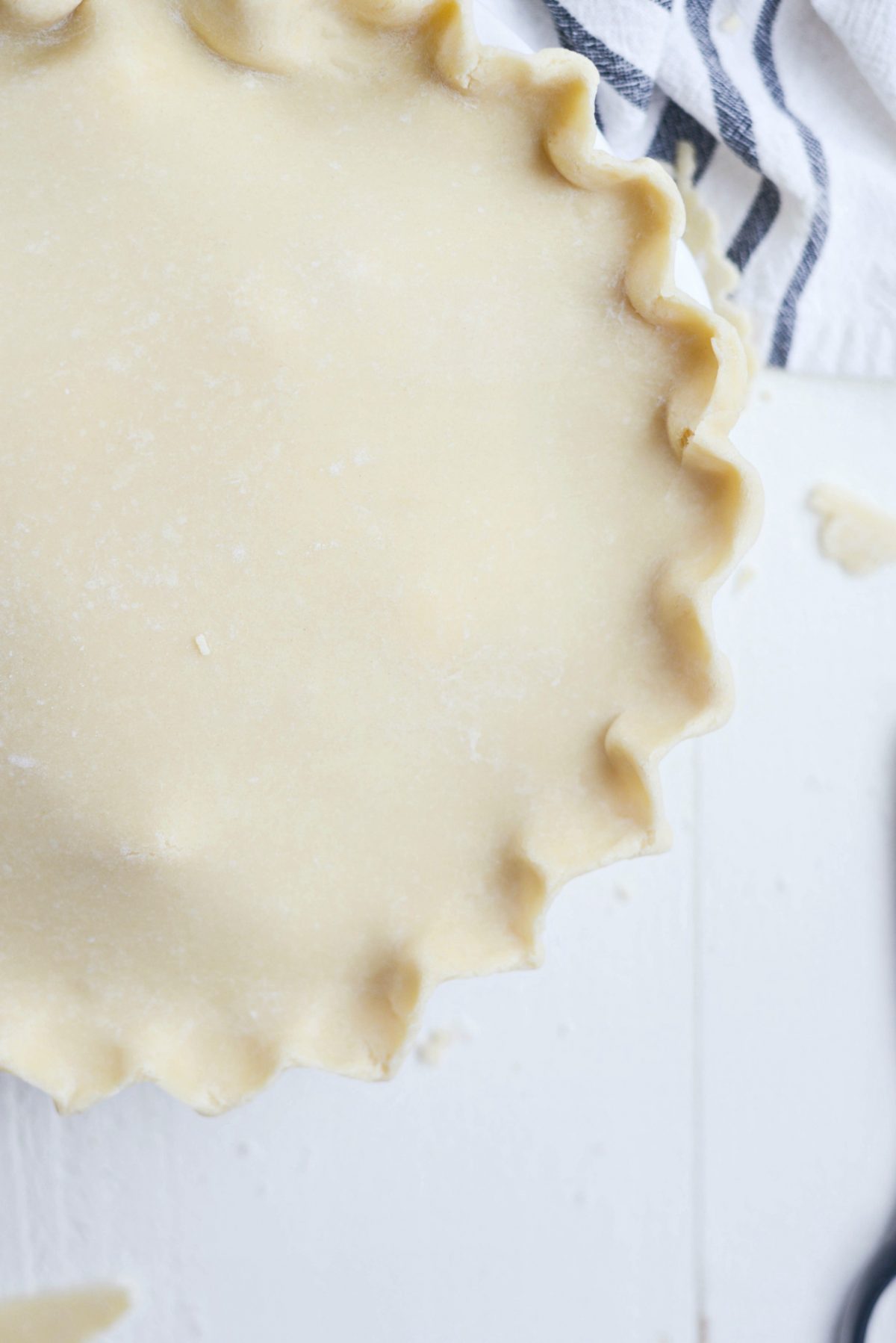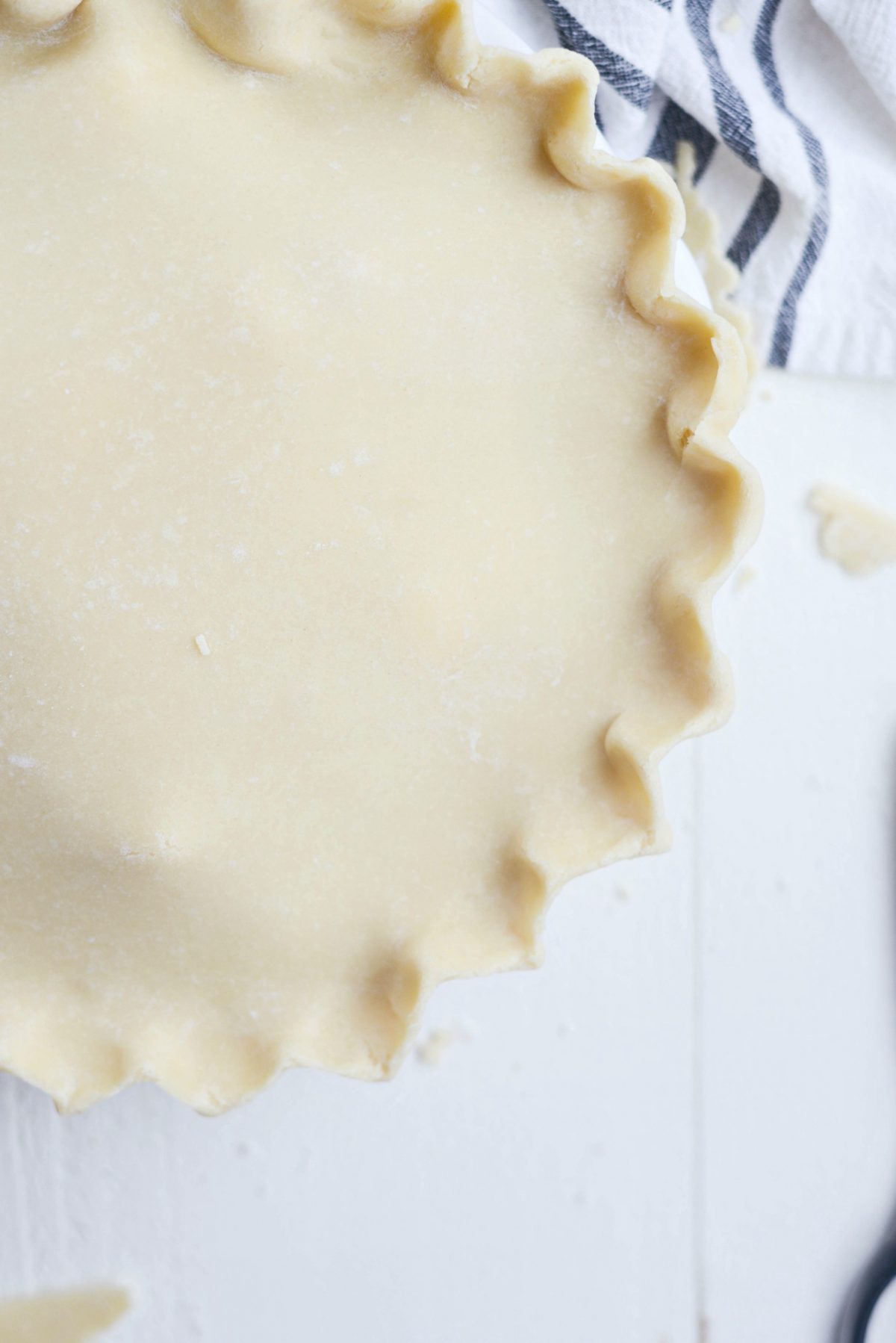 I've been making pies for 10 or so years and still am hit or miss.
It all comes down to the perfect crumbly consistency, rolling it out to the perfect thickness and creating the perfect "pinch". It takes patience and many manyattempts. This homemade pie crust dough is a cinch to make (thank you food processor!) and yields a simple perfectly flaky crust… well, two crusts to be exact.
And the best part is that you can use this homemade pie crust recipe for both sweet or savory pies.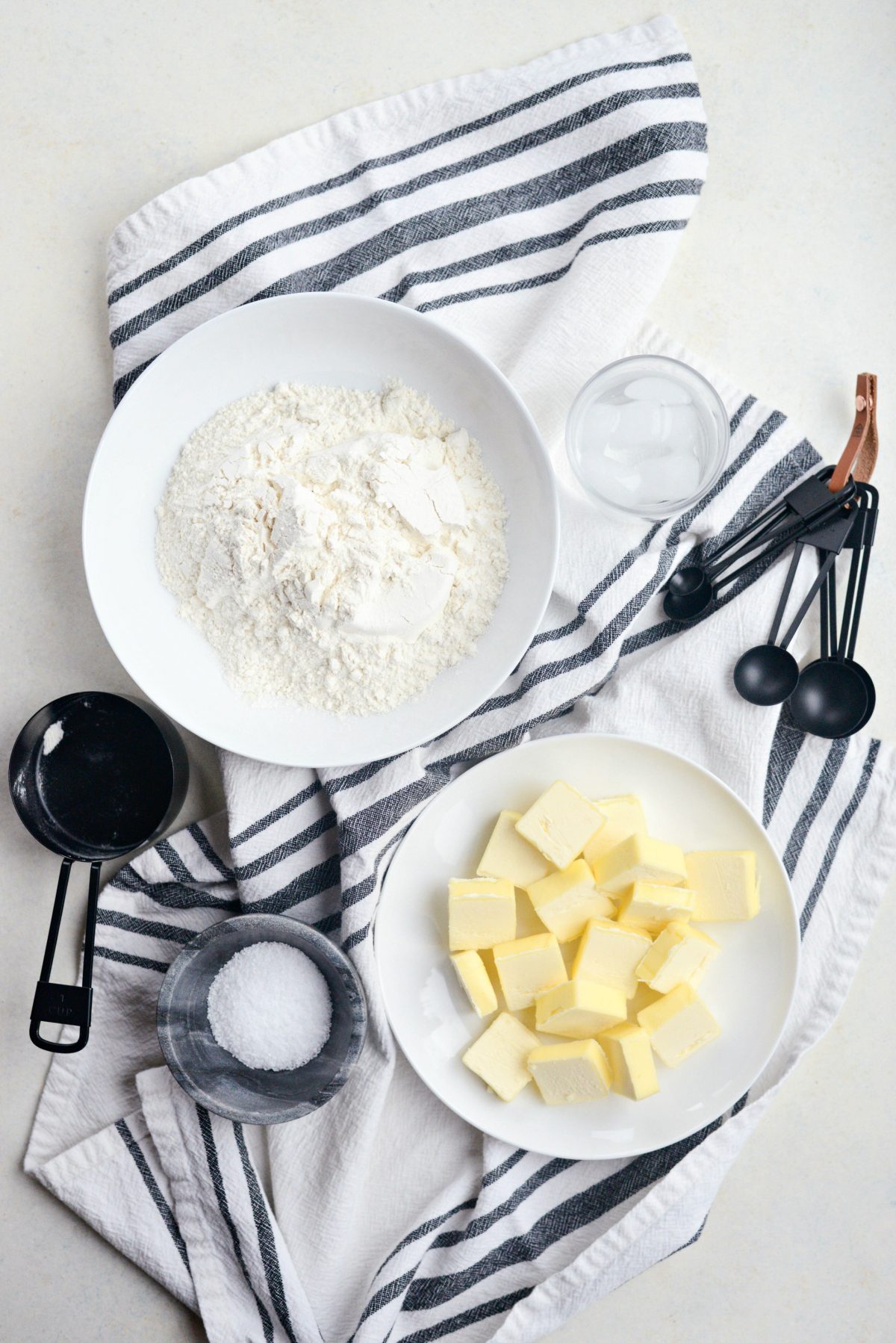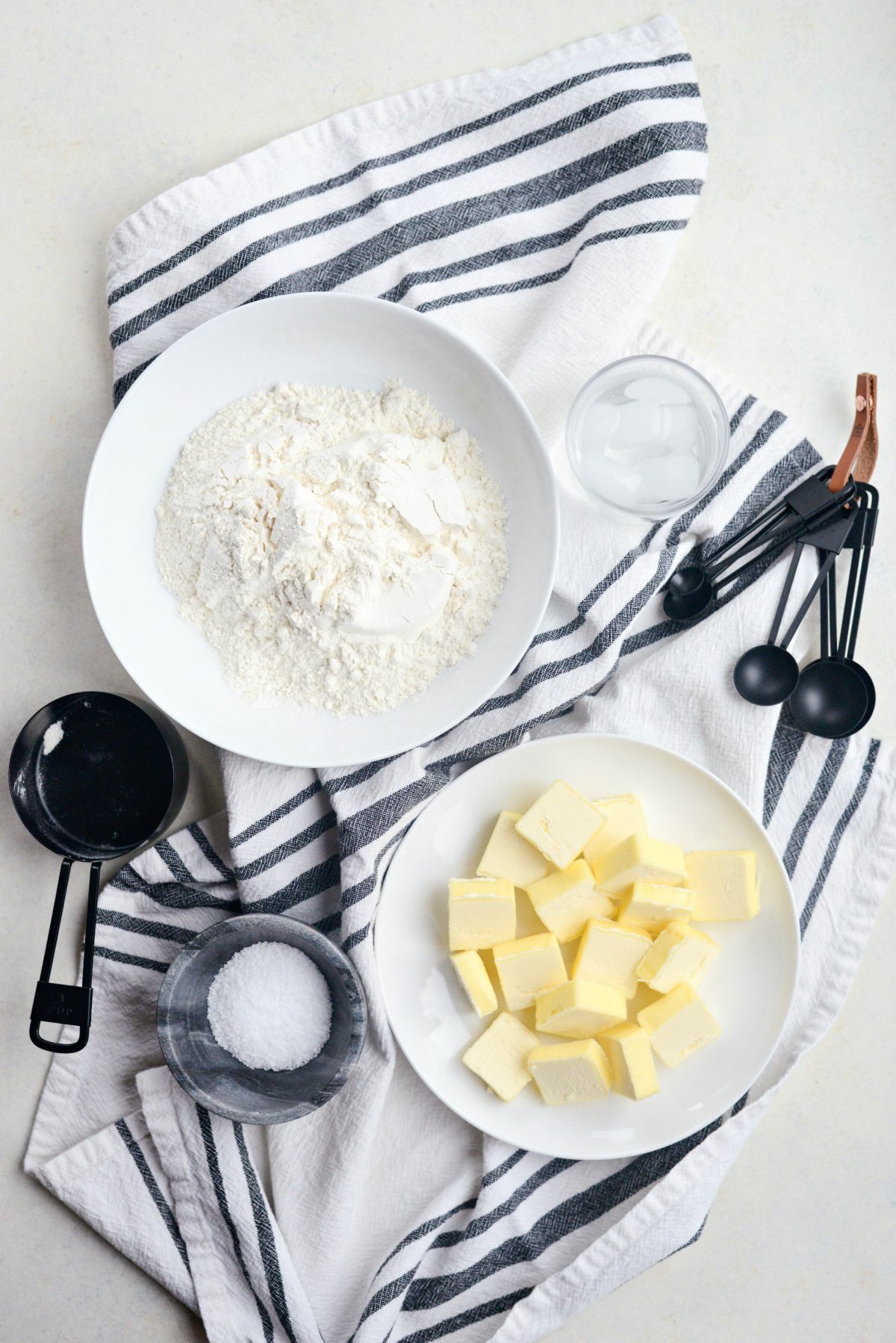 To Make Homemade Pie Crust You Will Need:
unbleached all-purpose flour
kosher salt
unsalted butter
ice cold water.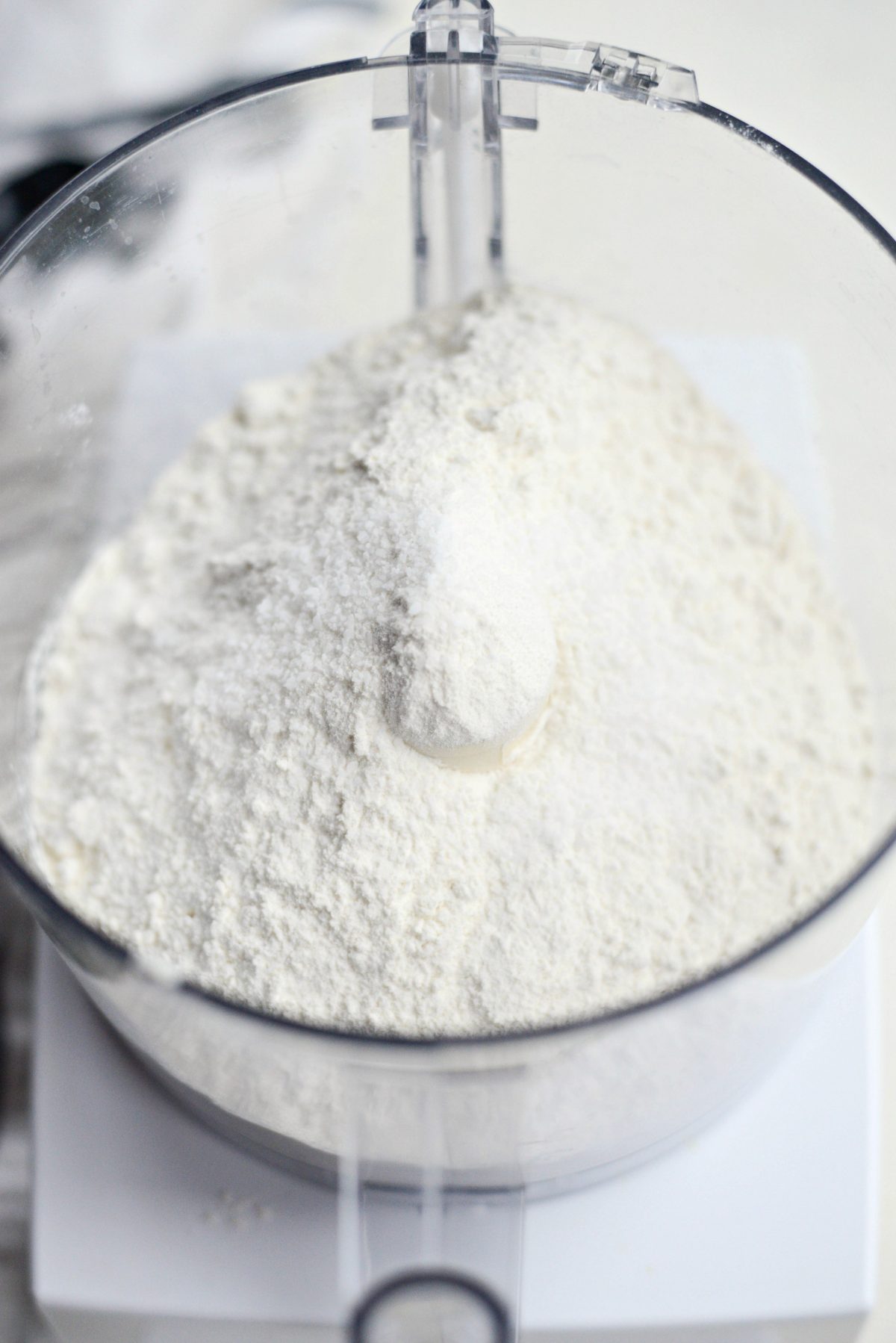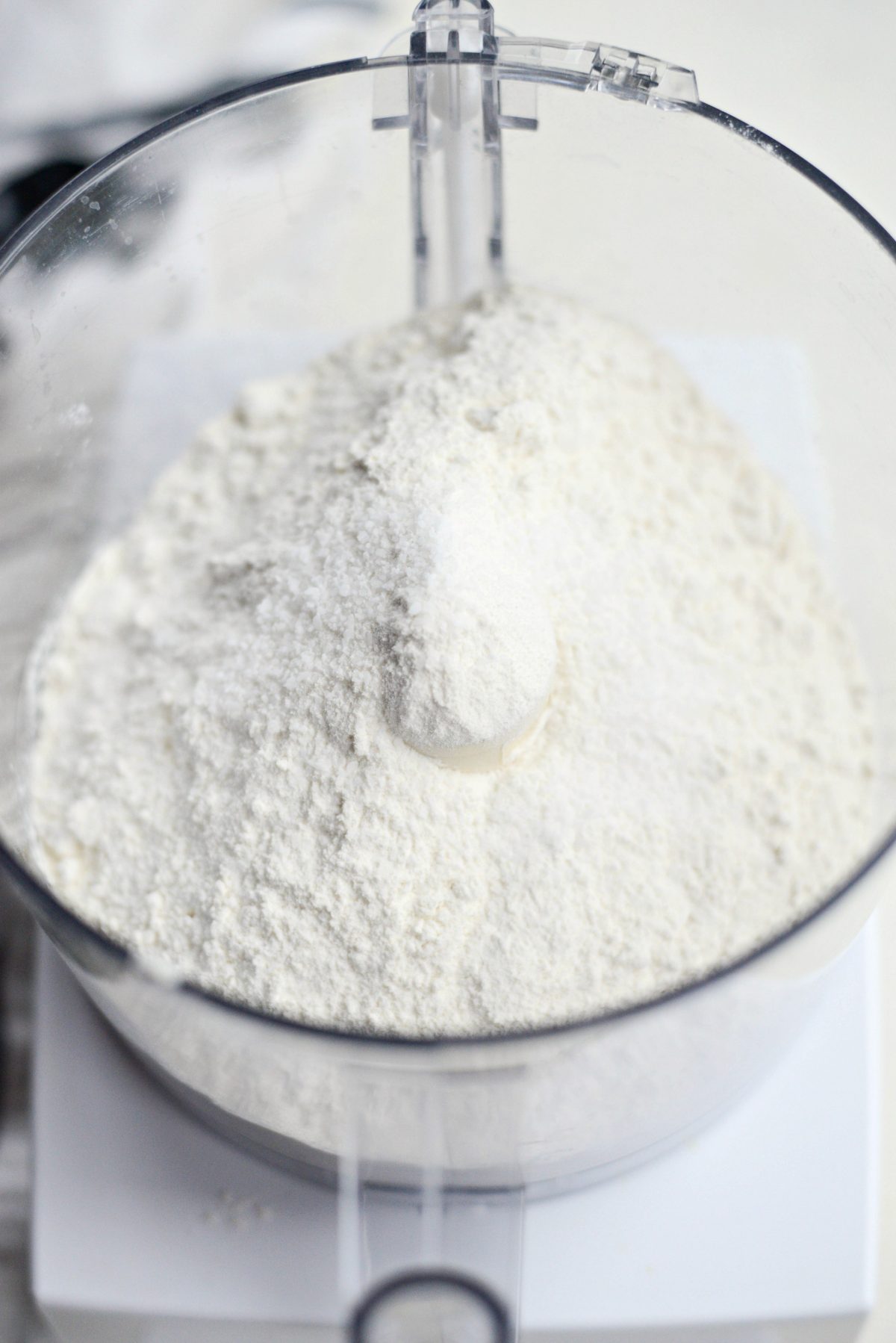 Then, into the bowl of your food process, fitted with the blade attachment, add 2-1/4 cups of flour and 1 teaspoon kosher salt. Secure the lid and pulse to incorporate.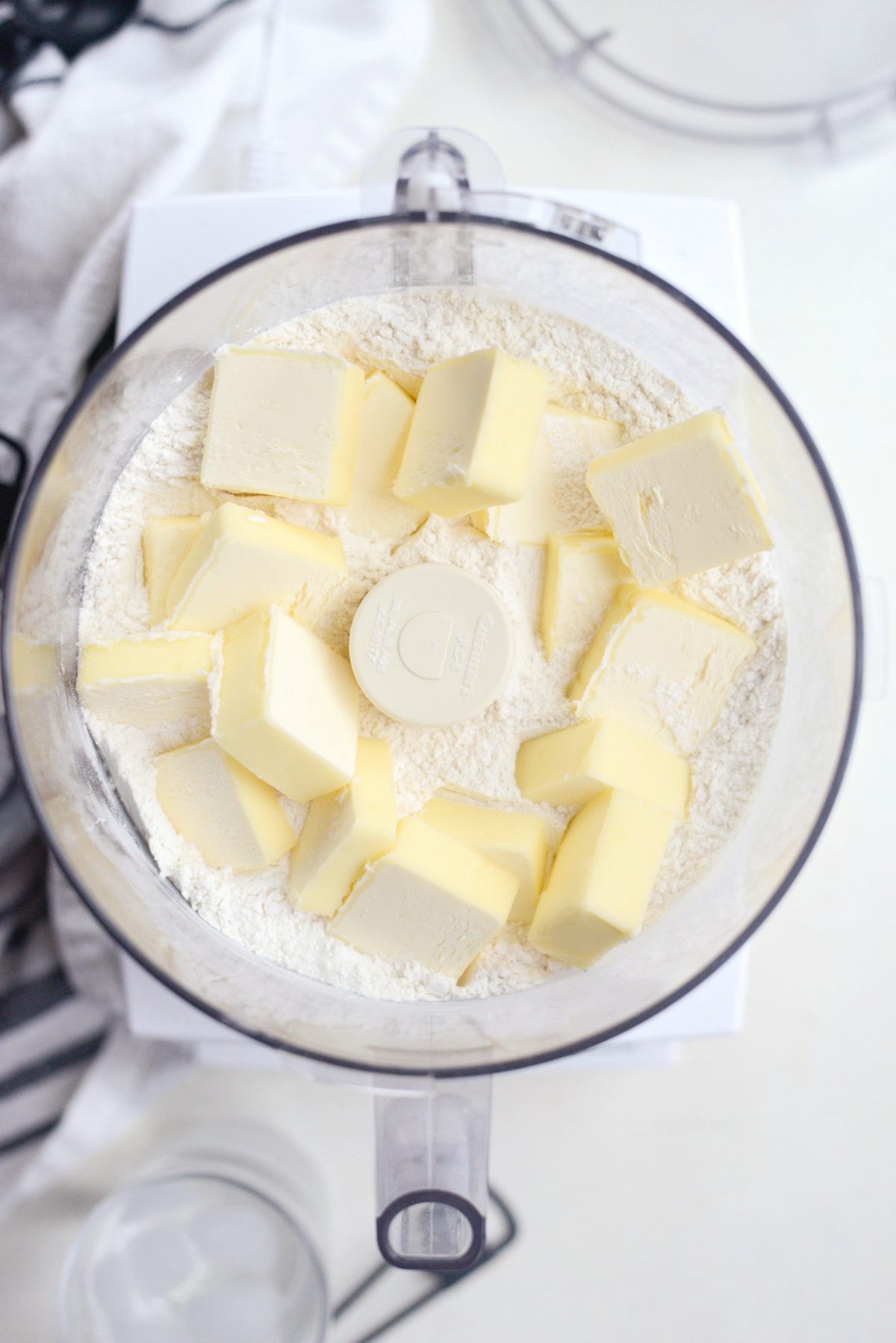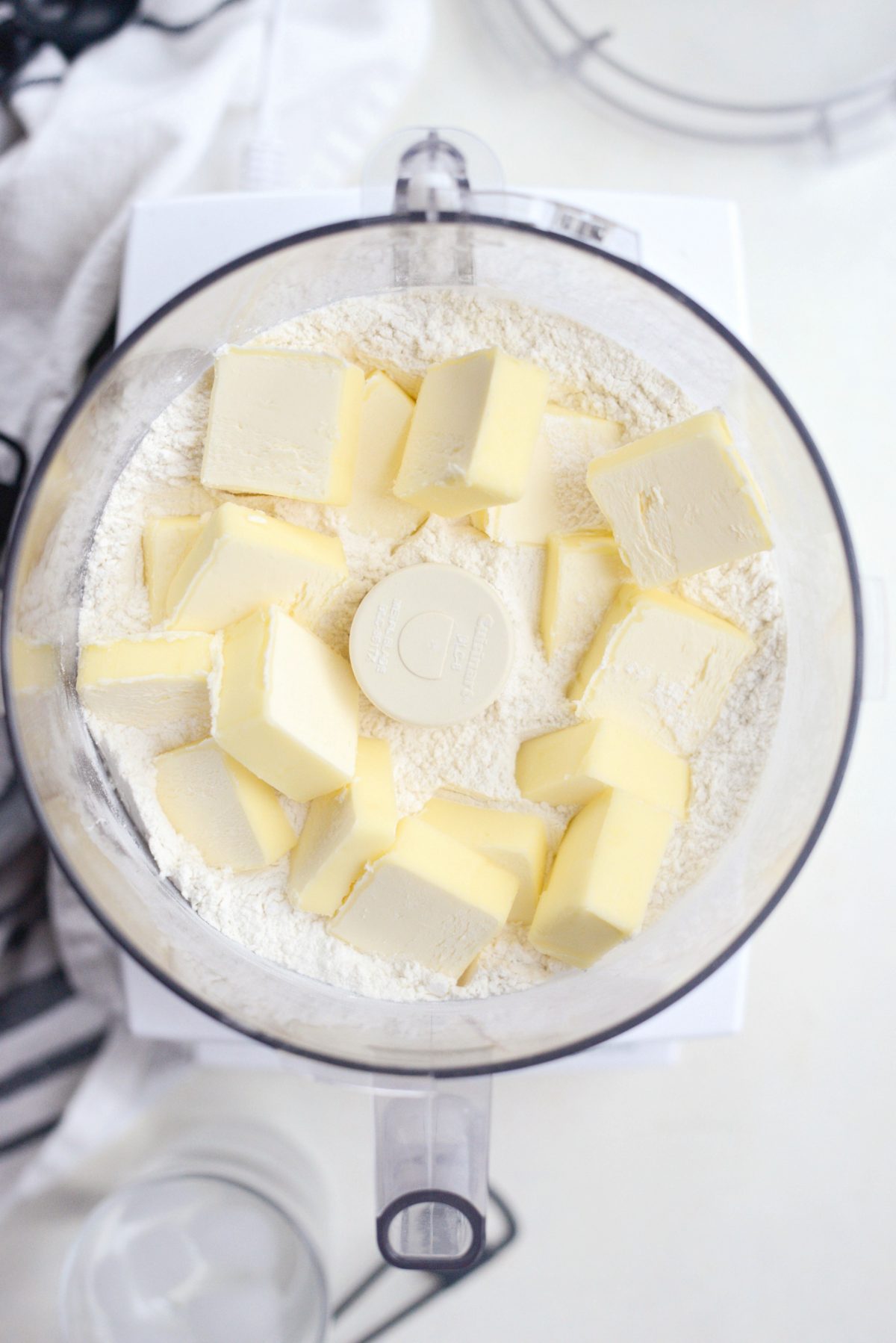 Next add in the 2 sticks of ice cold butter.
Ice cold butter and water is key to the flaky crust. For this, I recommend cutting the butter, place it onto a plate and freeze it for 20 minutes before adding it into the food processor.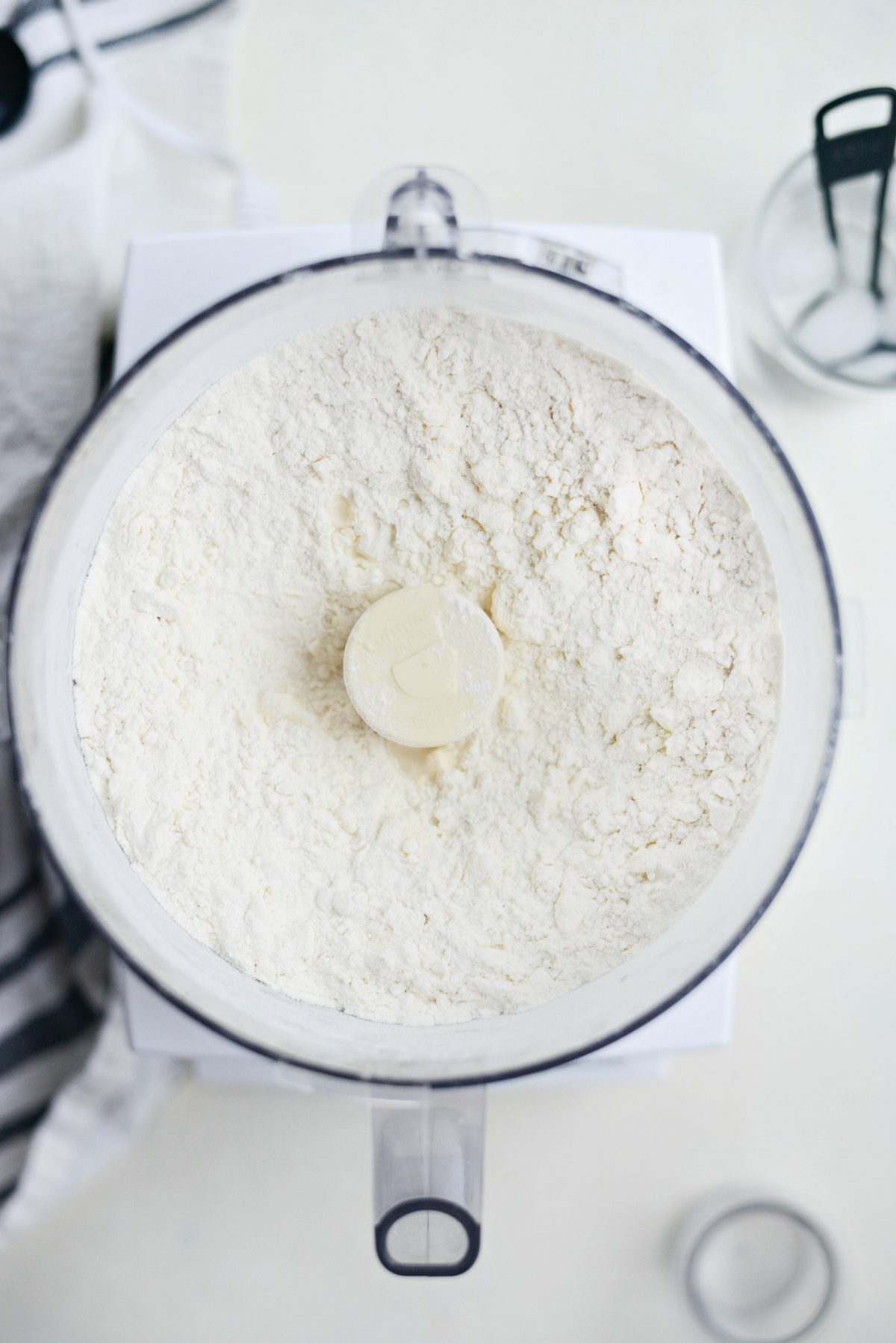 Then pulse it a few times until coarse and crumbly.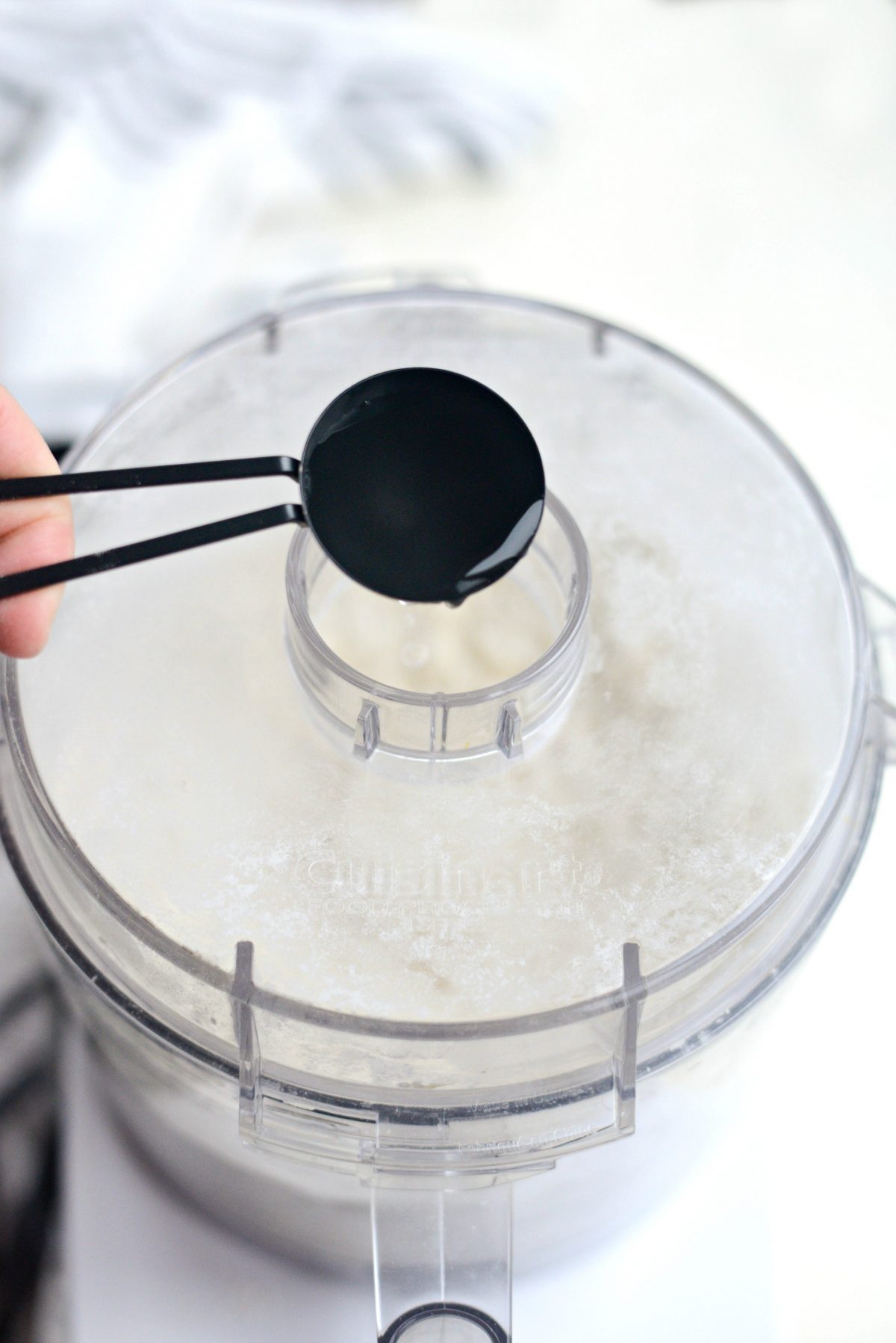 Continue to pulse while adding enough of the ice cold water (a tablespoon at a time and NO ice cubes) until it resembles coarse wet sand. Usually it's about 6 to 8 tablespoons. However it could be less or more depending on the humidity level and other factors.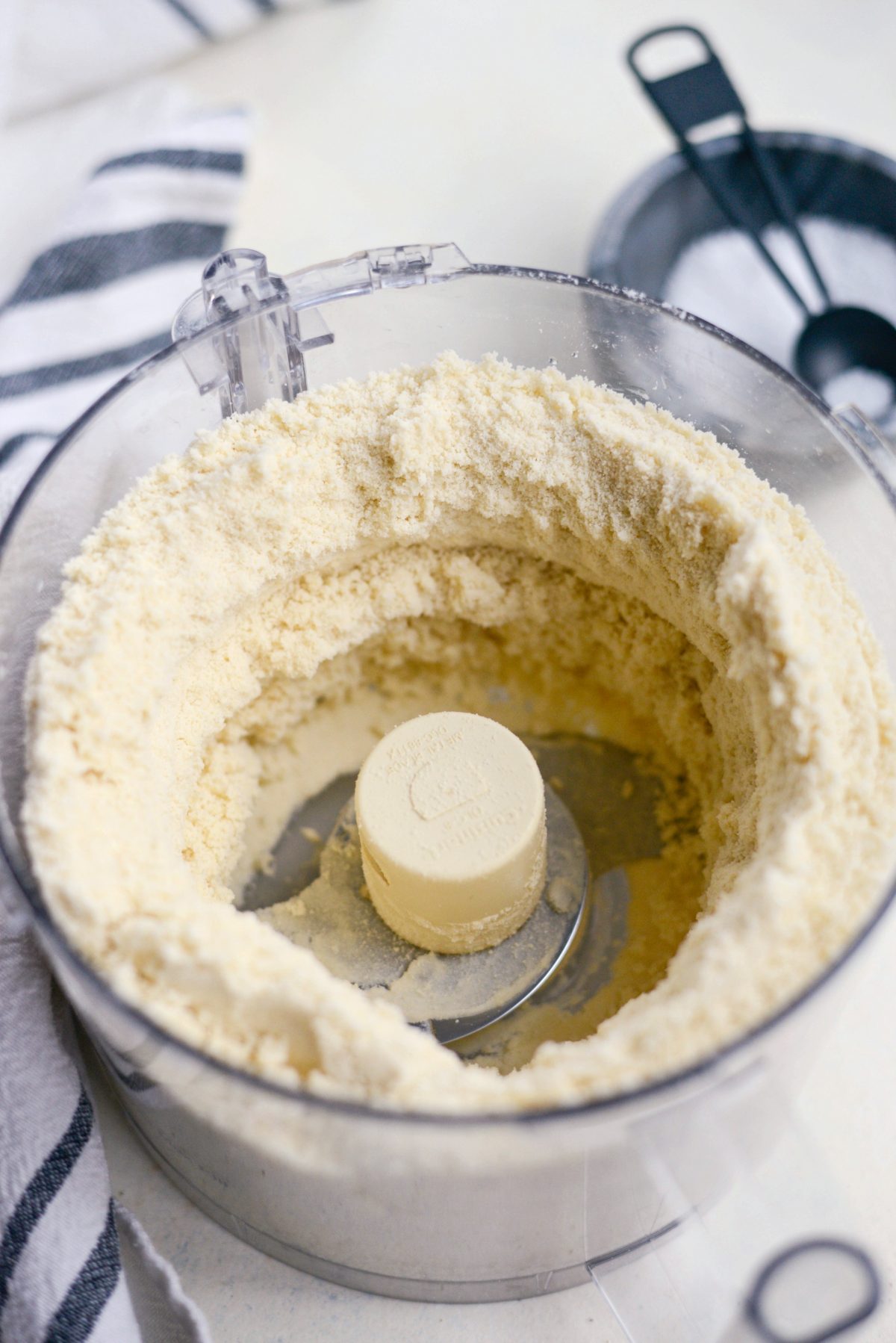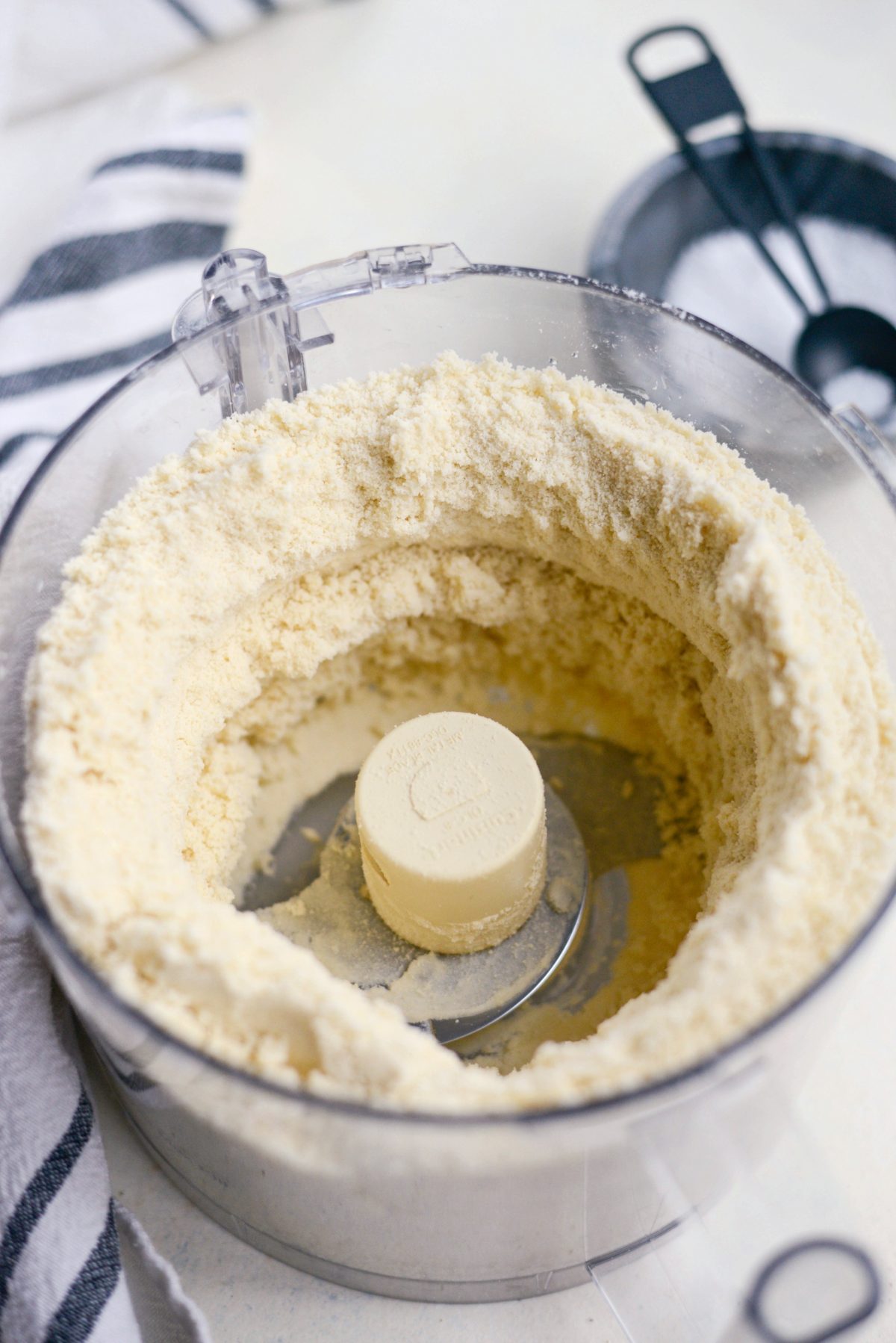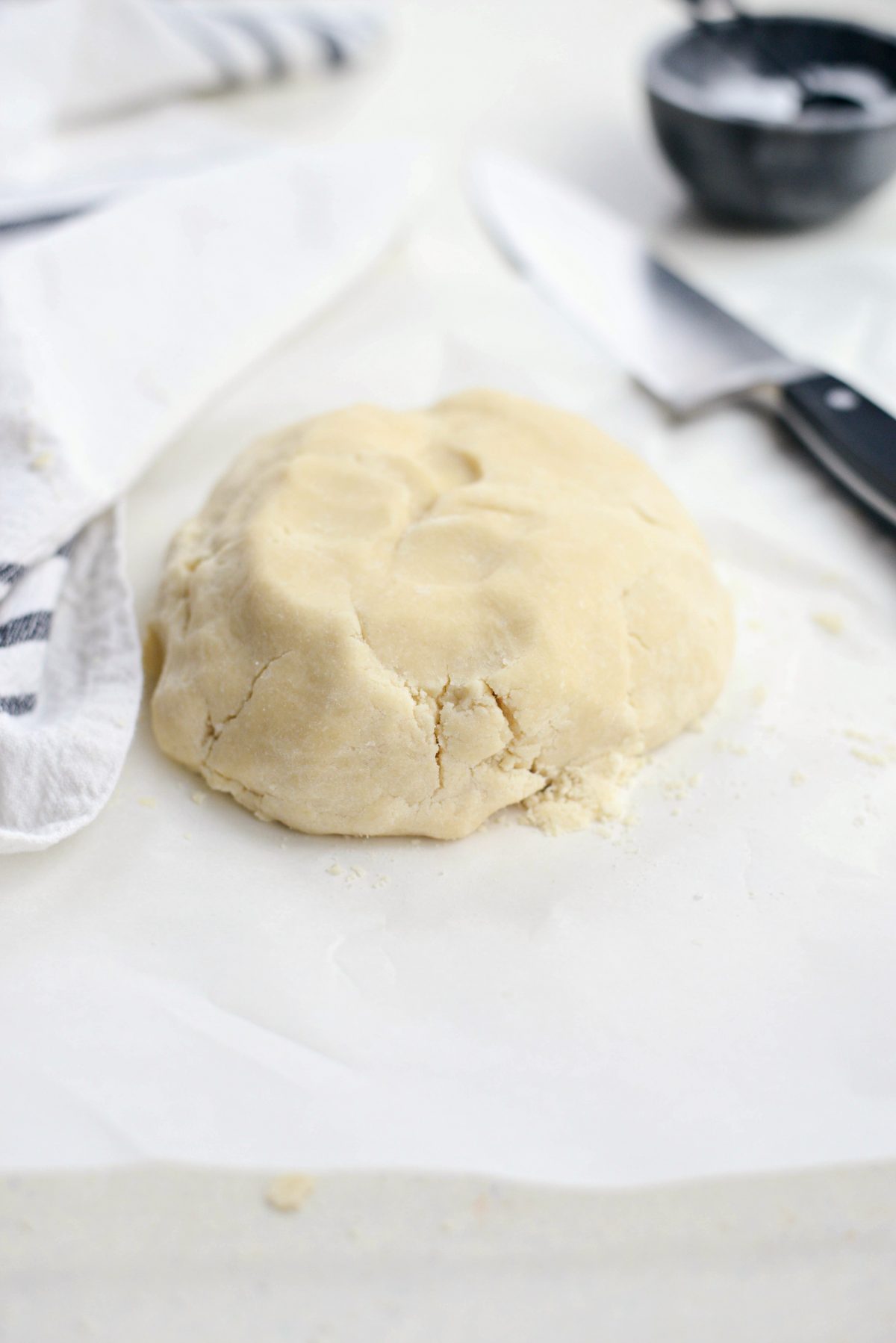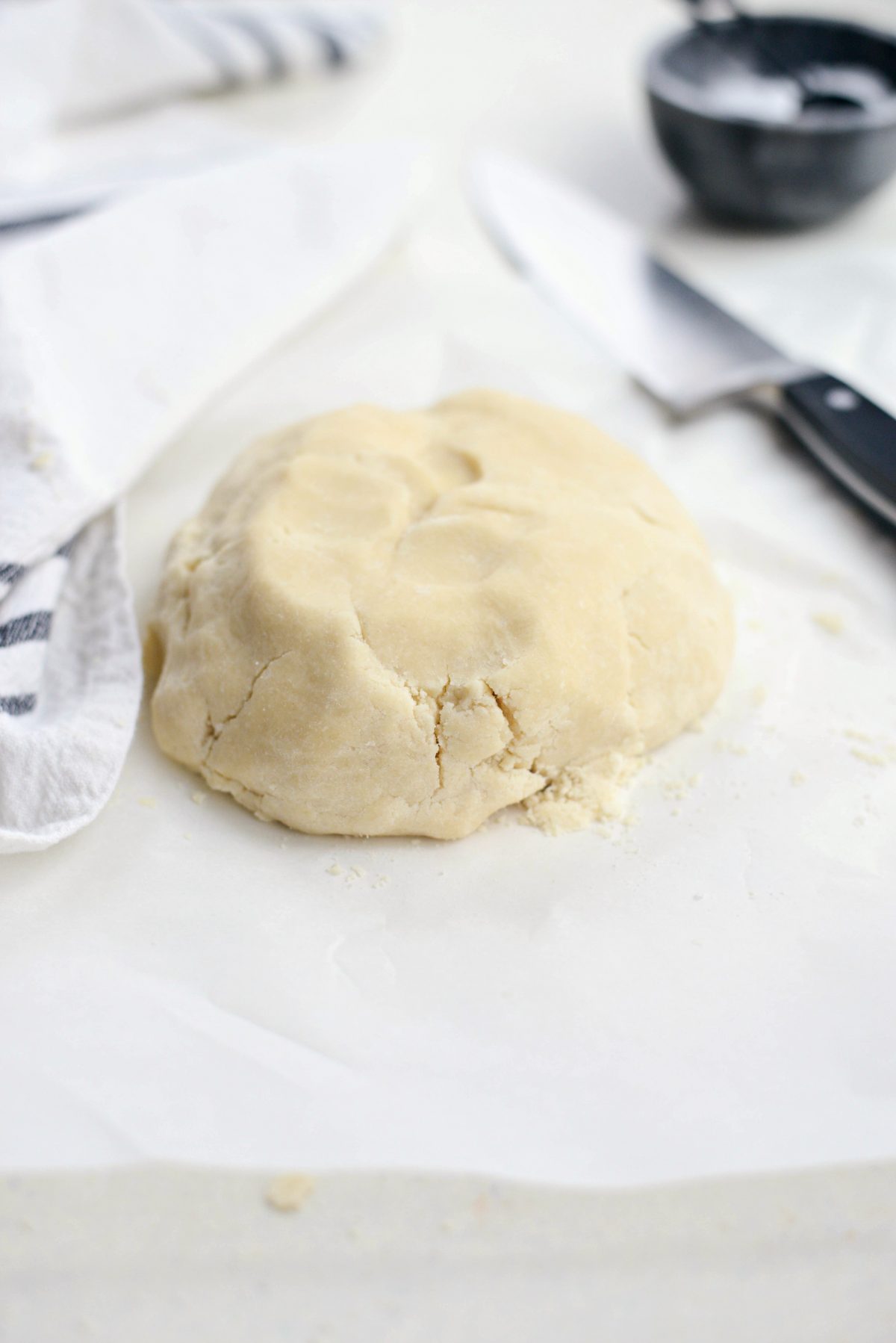 Place dough crumbles onto a piece of parchment paper and form it into a disc.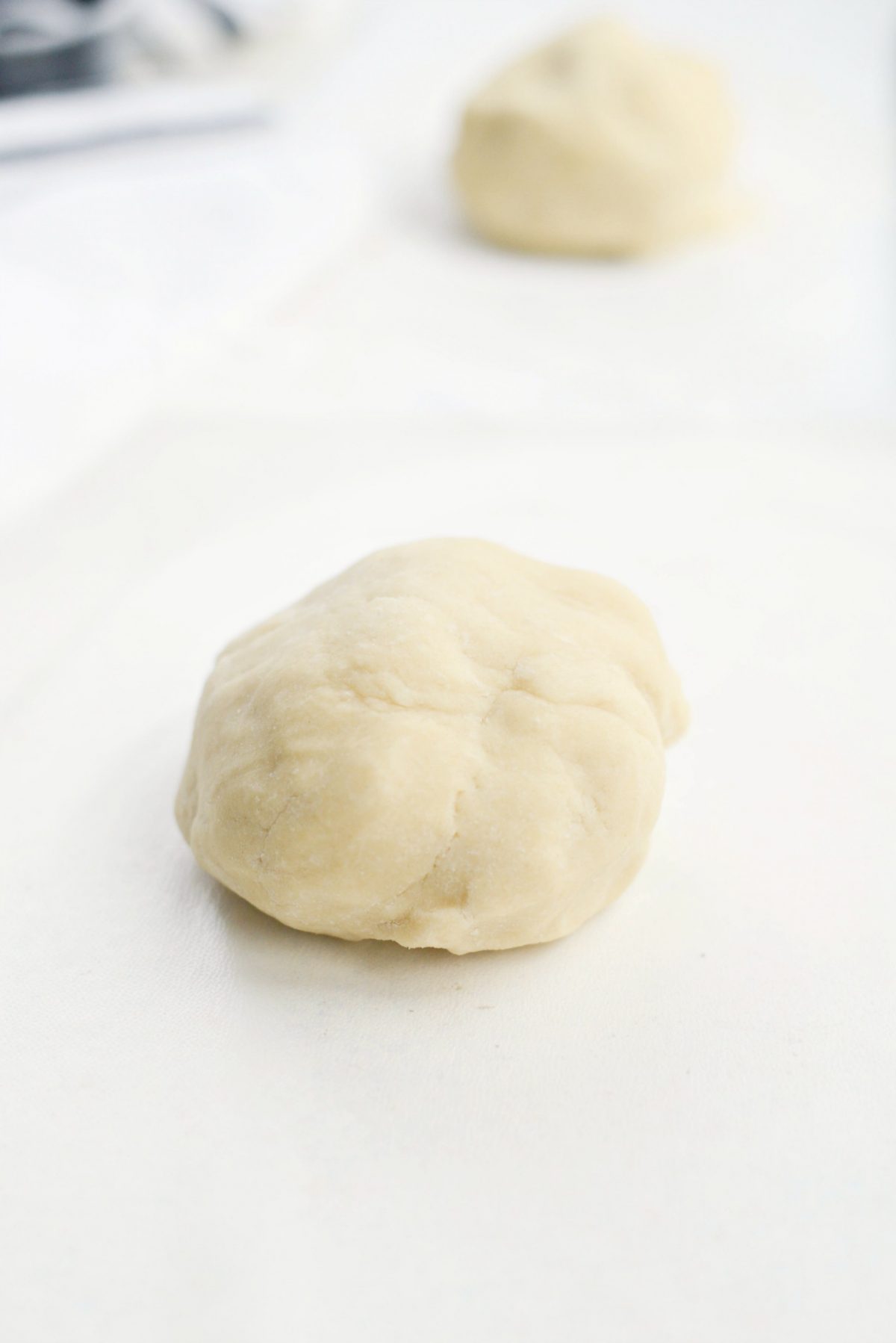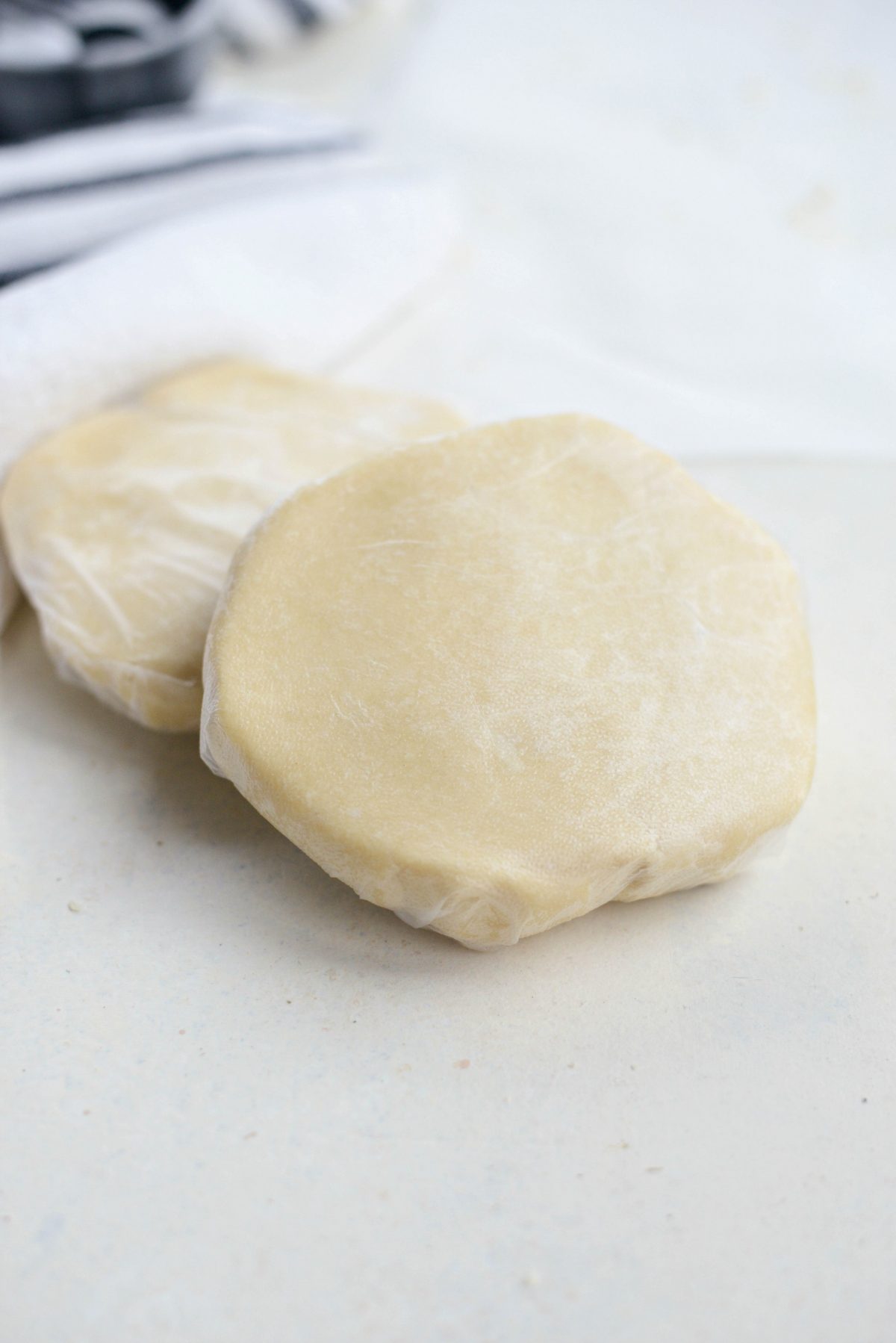 Form the two pieces of dough into balls and use the palm of your hand to flatten into discs. Wrap tightly in plastic wrap and pop them into the refrigerator for at least thirty minutes to rest before rolling it out.
Roll the dough out to fit a 9-inch pie plate with a one inch overhang. Then roll it back onto the rolling pin.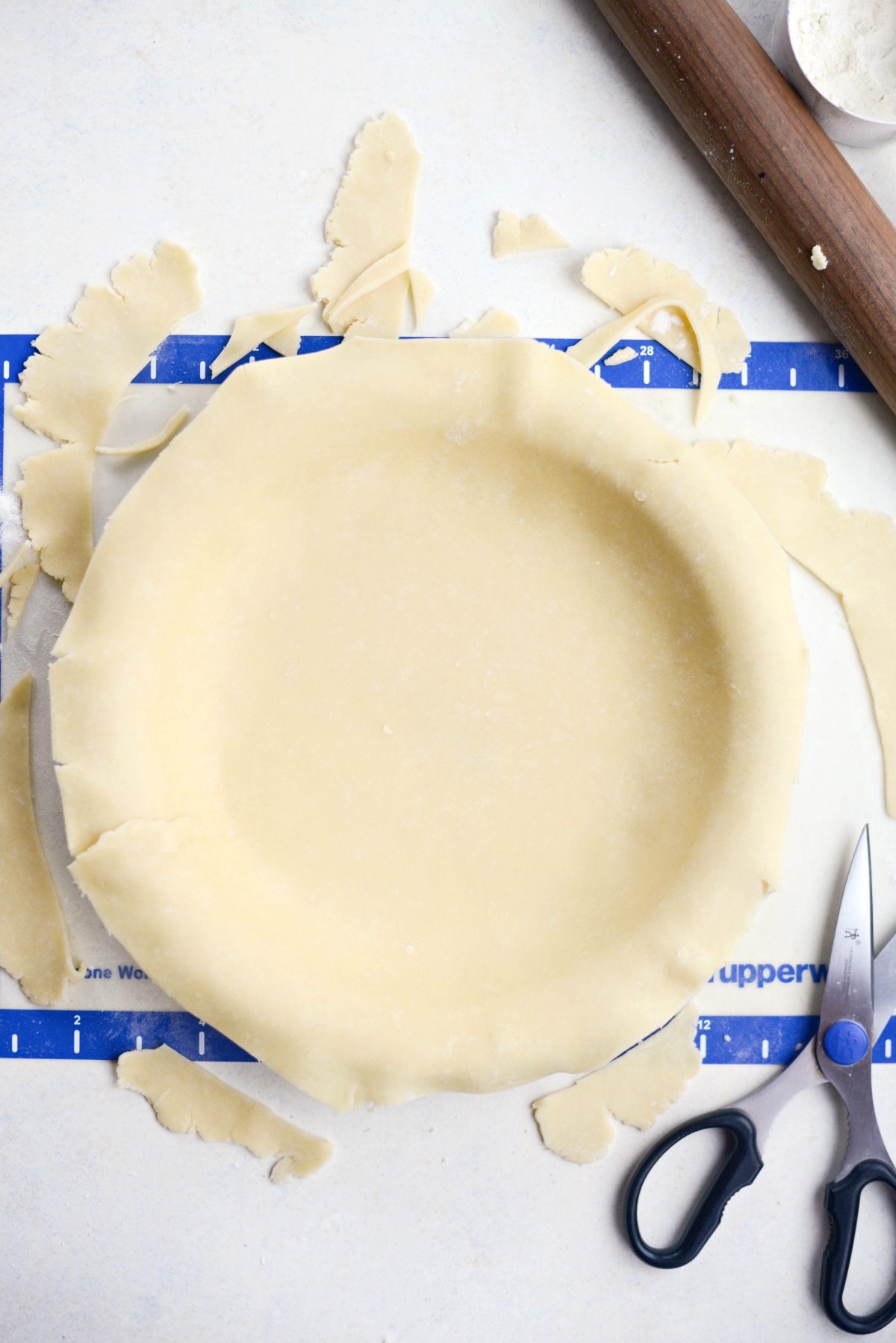 Drape and unroll the homemade pie crust onto your pie plate. Next, adjust the dough and trim any extra dough.
Chill the dough again (in the pie plate) while working on the filling. You want to keep the pie dough cold!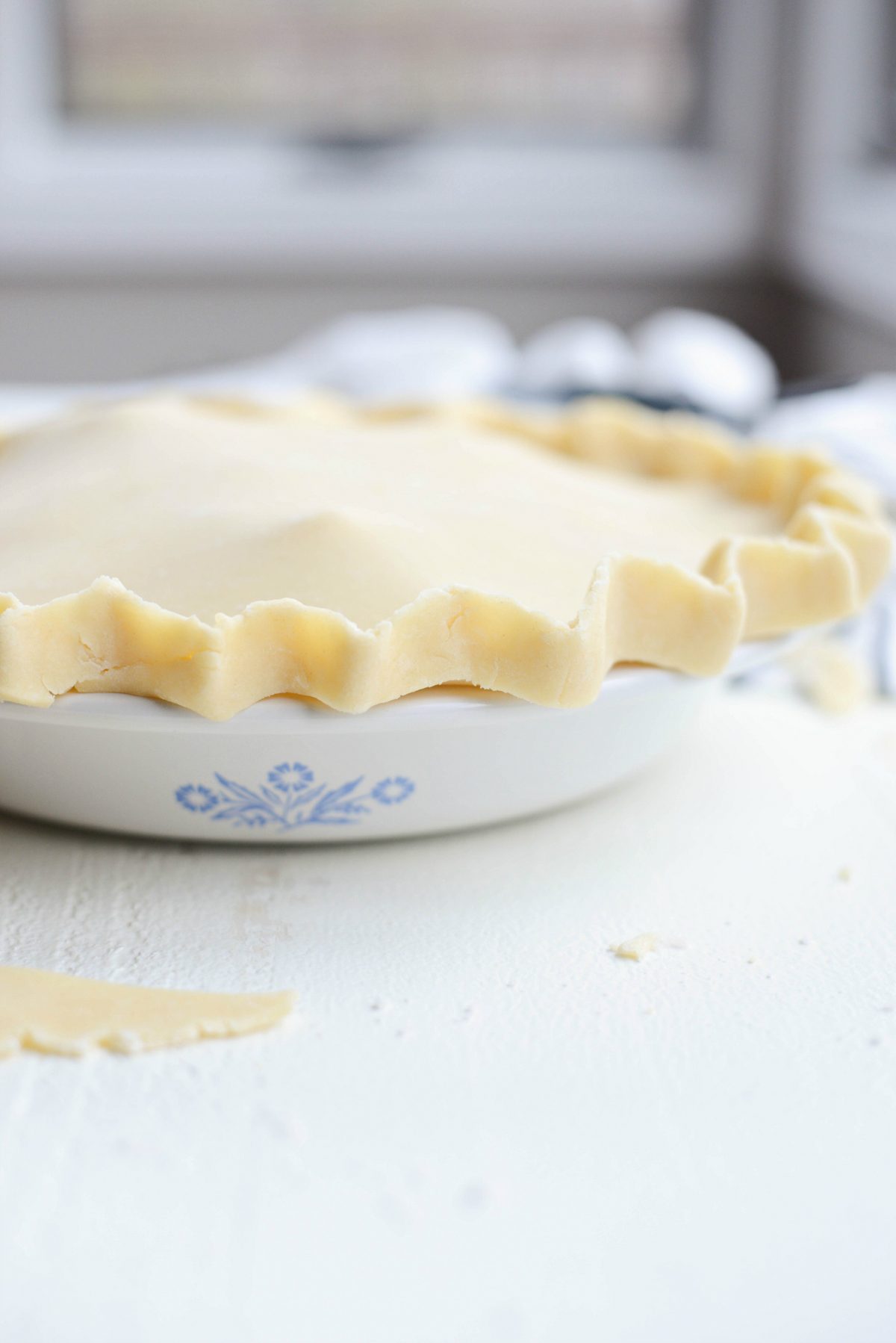 If making a single pie crust, simply fold the trimmed overhang under the pie crust forming a rim. Next use your fingers to crimp. For a double crust, fill the chilled crust with your filling, roll the second disc of dough out and drape it over top. Trim off excess dough, fold and crimp both together, creating a seal.
Lastly, brush the top pie crust with heavy cream or whole milk and sprinkle with sugar before baking. Just make sure you cut air vents for steam to escape.
What Pie Should You Bake?
Here is a list of homemade, from scratch pies I've shared on this site. Enjoy!
How To Best Freeze Pie Dough:
Pie dough does excellent in the freezer! Here are a couple of method options: 1: divide, wrap tightly in heavy-duty aluminum foil and freeze. You'll need to thaw this before rolling. Could take a hour or two to thaw. 2- Divide, roll out and fit in pie plate, wrap and freeze (as mentioned above in the first option). The second option allows you to have a ready to use pie crust and can go directly in the oven frozen. Just increase the baking time by a few minutes or so to make up for it!
Enjoy! And if you give this Homemade Pie Crust recipe a try, let me know! Snap a photo and tag me on twitter or instagram!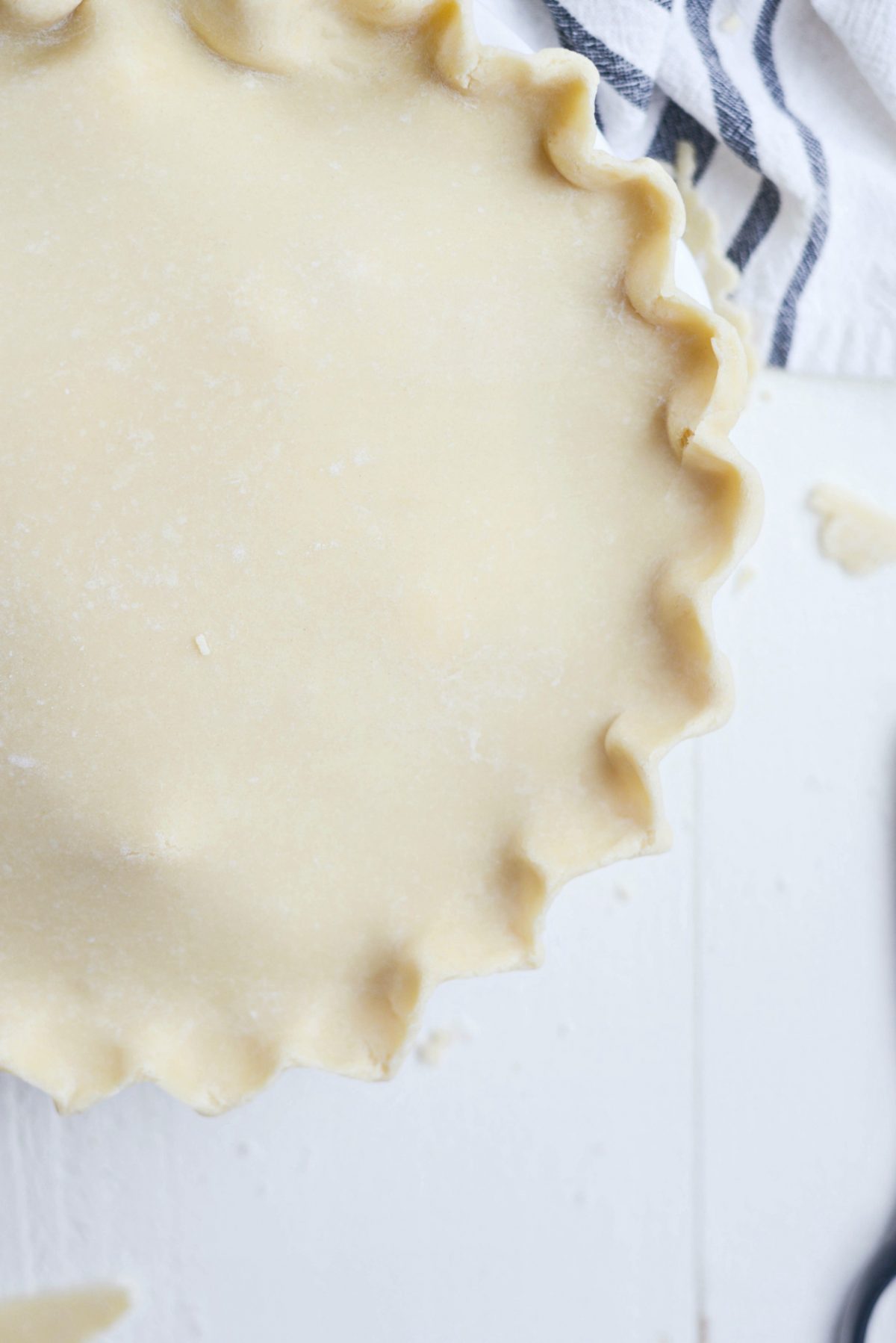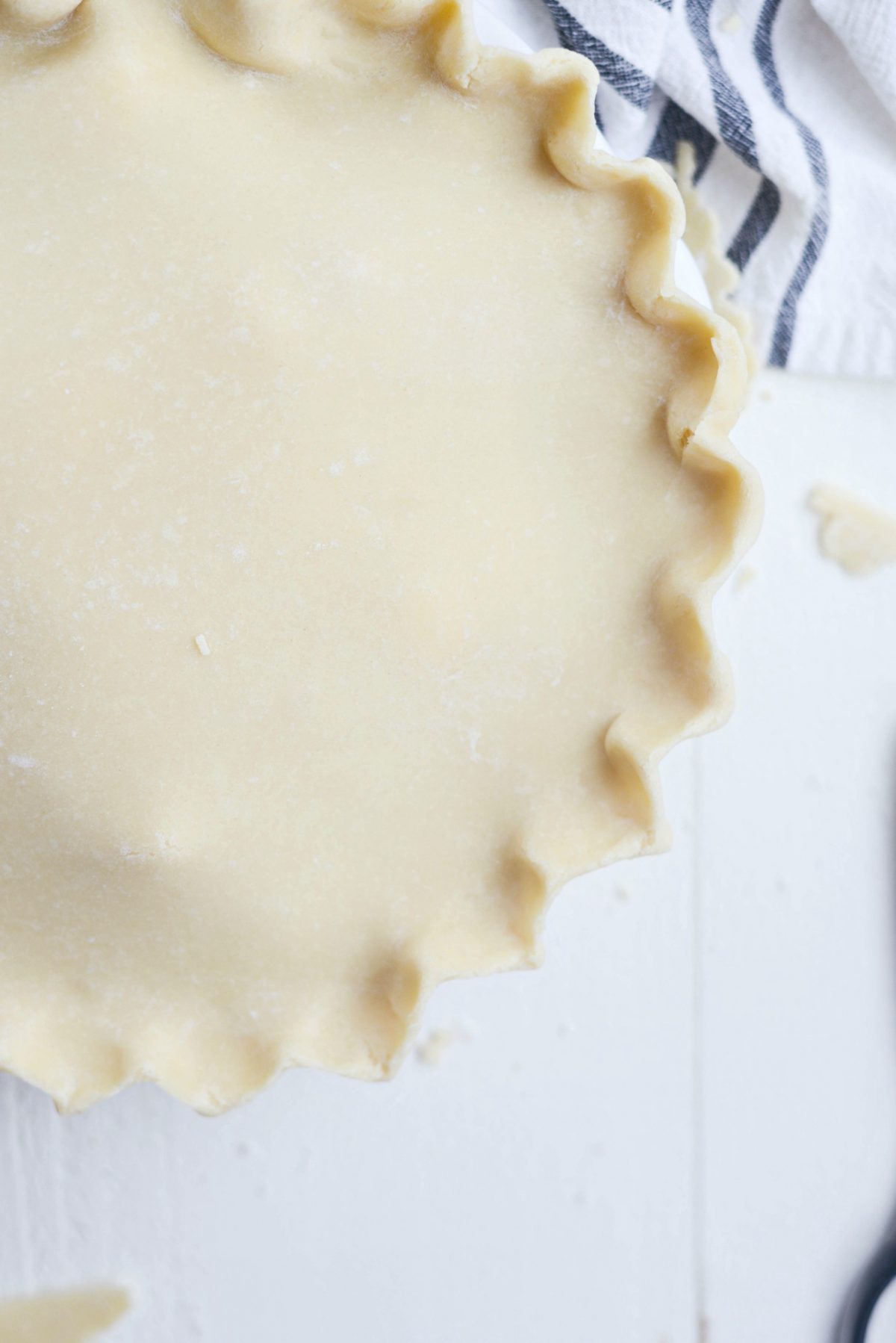 This post may contain affiliate links.
Buy the Cookbook: Simply Scratch : 120 Wholesome Homemade Recipes Made Easy Now available on Amazon »
THANK YOU in advance for your support!