Save yourself time and money by making your own Homemade Pumpkin Pie Spice! All you need is 4 ingredients and you're good to go.
This is the time grocery stores start socking up with extra baking supplies. I always get a little giddy when I walk into our local store and see they added an extra shelve for extra baking necessities. Fall is the official kickoff to baking season and I won't lie and say that I don't feel the excitement of it all.
If you do one thing this fall, make your own pumpkin pie spice! Making your own blend not only gives you the opportunity to use spices in your pantry and it will also save you money. Not to mention, homemade is always better than store-bought.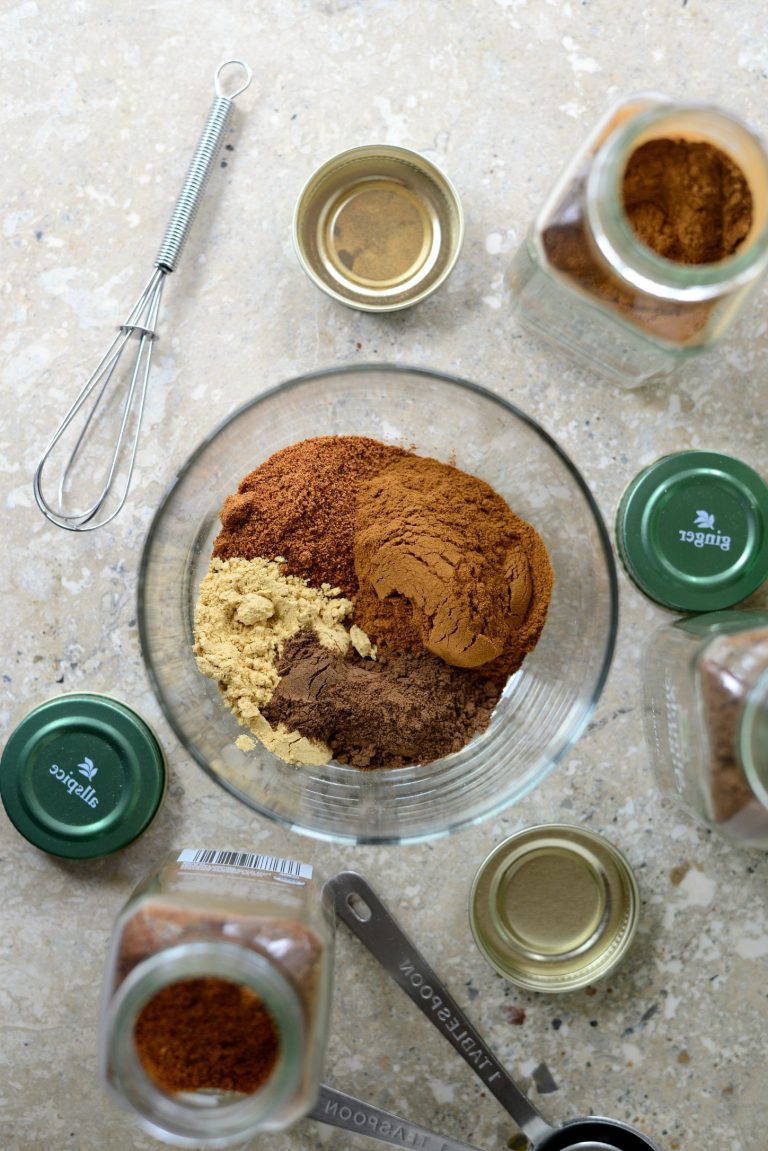 Making homemade pumpkin pie spice is ridiculously easy. I see no reason why anyone would buy the prepared kind when you can make it yourself in seconds. You can play with spices, like adding a smidgen of clove or maybe cardamom or cayenne for a little back-of-your-throat-kick. The sky is the limit and here is a good base to go from.
To Make Homemade Pumpkin Spice You will Need:
ground cinnamon
nutmeg
ginger
allspice
In a small bowl, measure and add 2 tablespoons of cinnamon, 2 teaspoons nutmeg and ginger and 1-1/2 teaspoon of allspice. Feel free to add any of the mentioned additional spices that I mentioned (clove, cardamom or cayenne) for a fun adaptation. Stir or whisk, breaking up any clumps.
That's it. Store the spice in a small container with a tight-fitting lid and mark "homemade pumpkin spice" in a cool dry place.
For more homemade spice blends Click Here!
Recipes That Use Homemade Pumpkin Spice:
Homemade Pumpkin Spice is delicious dusting over whipped cream on your mug of hot cocoa or in:
Pumpkin Spice Chai Lattes. Or in Pumpkin Pie, No-Bake Cheesecake, muffins or these Whole Wheat Pumpkin Salted Pumpkin Spice Knots. What are your favorite recipes to use homemade pumpkin spice in? Let me know!
This post may contain affiliate links.
Buy the Cookbook: Simply Scratch : 120 Wholesome Homemade Recipes Made Easy Now available on Amazon »
THANK YOU in advance for your support!