I hope you don't mind, but I've changed this recipe a little bit over the years.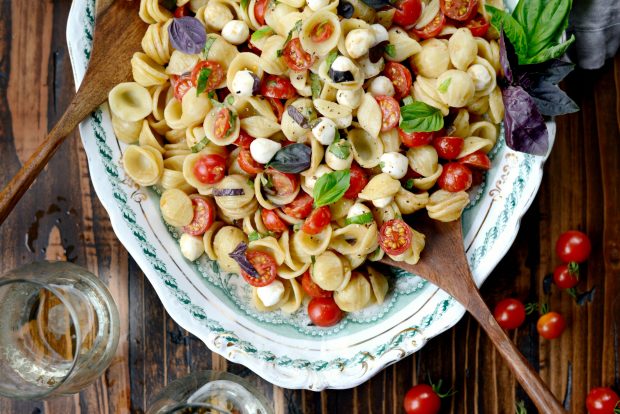 It's still the same flavors; fresh ripe tomatoes, fresh little balls of mozzarella cheese and of course, basil. But I change the dressing.
Originally, it had this thin vinaigrette you'd pour over it, but you'd end up with a lot of it left over or at the bottom of the bowl. So not cool. That always did kind of bug me. Since starting my blog I've discovered the magic that happens when you make a vinaigrette in a food processor or high speed blender. The end result? A creamy luscious dressing that covers salad like ranch dressing does but minus any dairy. Like zilch. Why didn't I use this instead when I first made this salad? I have no idea. But I do have a separate post for my house balsamic vinaigrette and you can see the process unfold and nab the recipe here.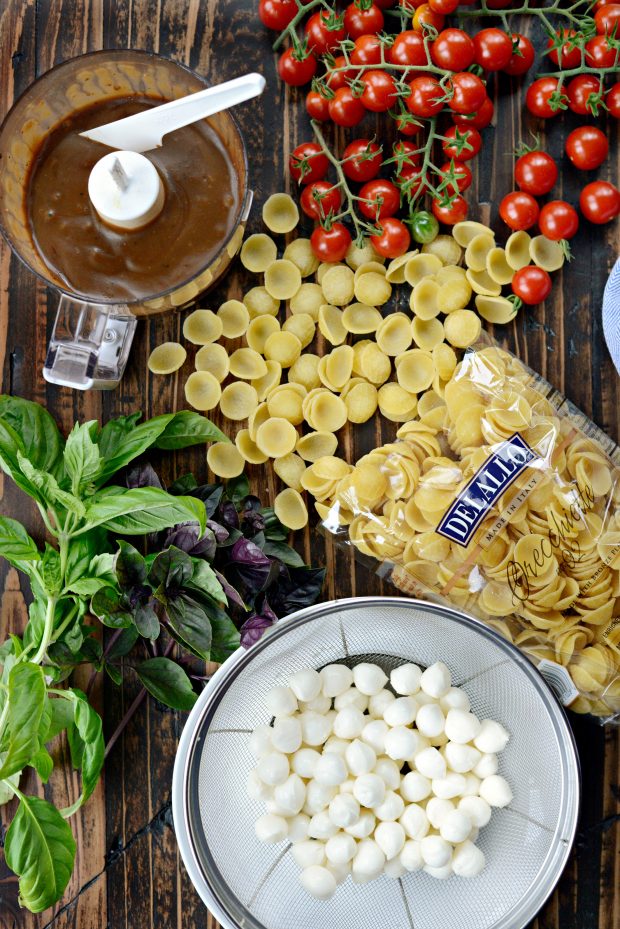 So I swapped out that old balsamic vinaigrette and sub'd in my favorite creamy yet cream-less house balsamic dressing ever. I fell in love with how it clings to the pasta, mozz and tomatoes like a dream and that it still had the perfect flavor to compliment all of the ingredients. And it definitely doesn't sink to the bottom of the bowl. Score!
So the other day I decided to redo my caprese pasta salad. New photos, updated recipe and new blog post. Sometimes a recipe needs a make over, ya know? And to print or check out the new and improve Caprese Pasta Salad recipe just click on over to here. I think you'll love the new recipe!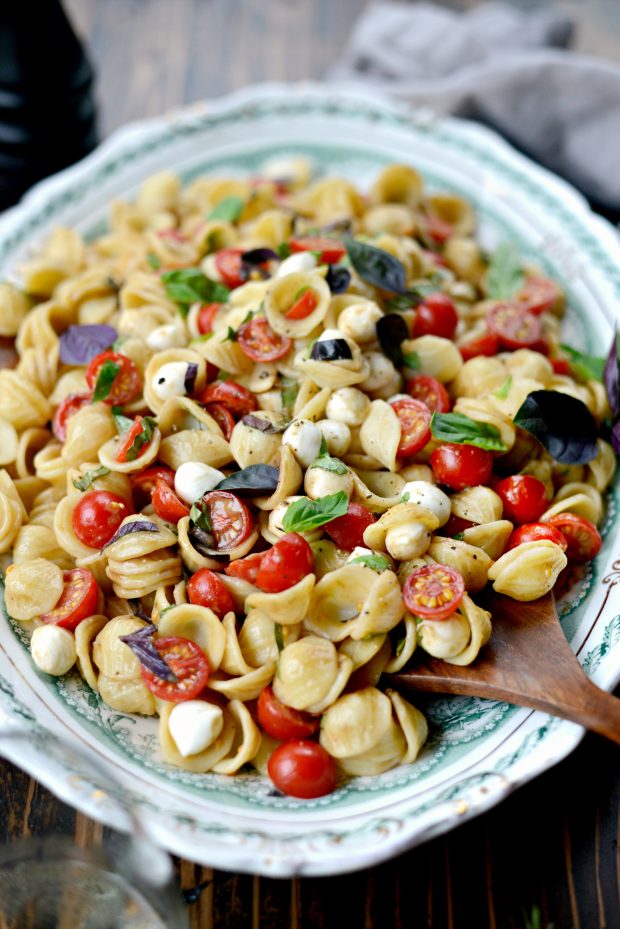 Enjoy!