In this Homemade Condensed Cream of Mushroom Soup, shallots and cremini mushrooms sauté in butter and flour and mixed with milk and vegetable broth until thick and creamy and luscious. The only cream of anything soup you will want to eat by the spoonful. Swap this recipe wherever a can is listed in your recipe!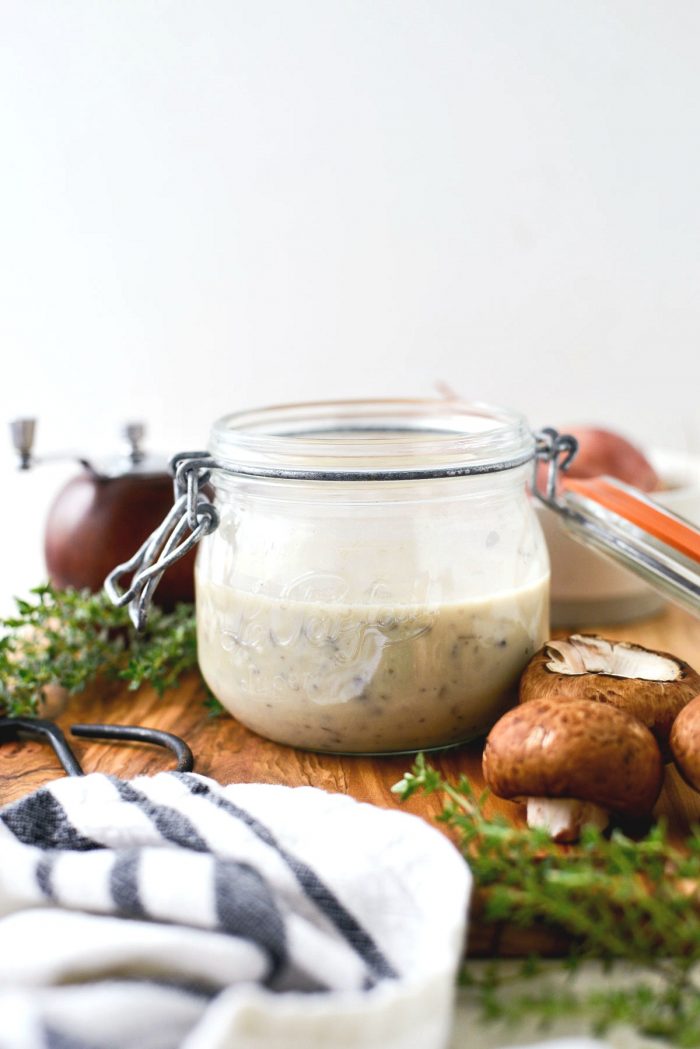 In the past it would never fail that I'd find a recipe I really wanted to make and low-and-behold it calls for cream-of-something-soup. Instantly I'd be super bummed and move on.
Why is it some of the best recipes call for condensed soup? For example there's the green bean casserole, cheesy potatoes and chicken pot pie just to name a few. I used to think I'd never be able to make my beloved casseroles because I swore off canned condensed soups. Well I'm here to tell you… it's possible.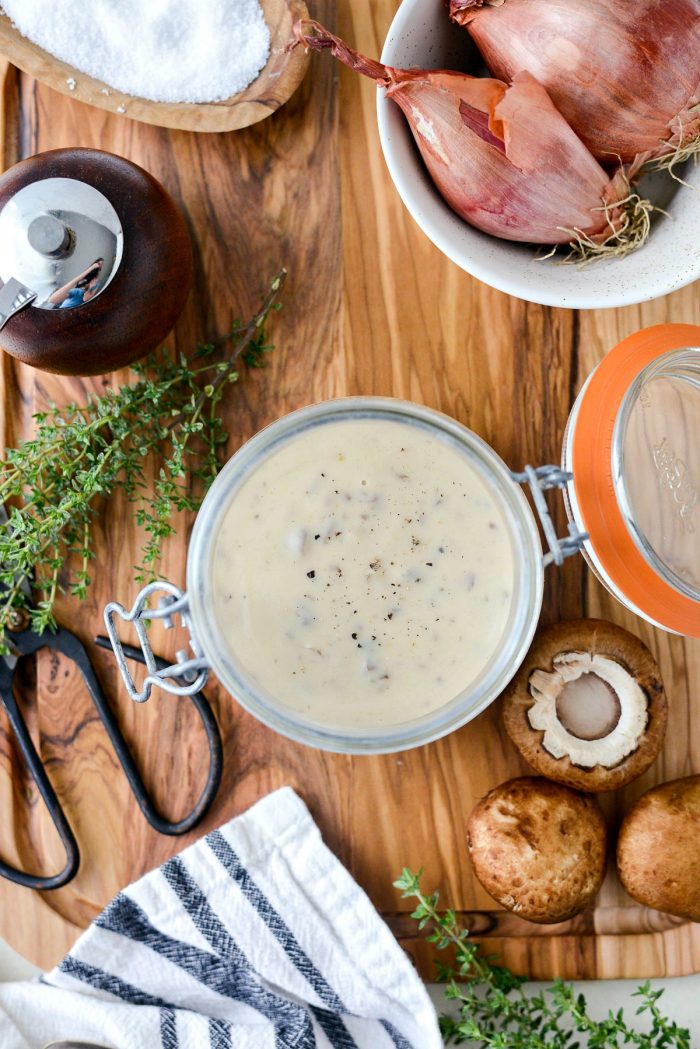 If you're not fond of using cream-of-anything-soup (let's just abbreviate that to COAS so I don't have to type that a gazillion more times, K?) like I am, well this is your post! I've been substituting these easy condensed soup recipes in my favorite dishes and you can't even tell… except that they taste 10 million times better.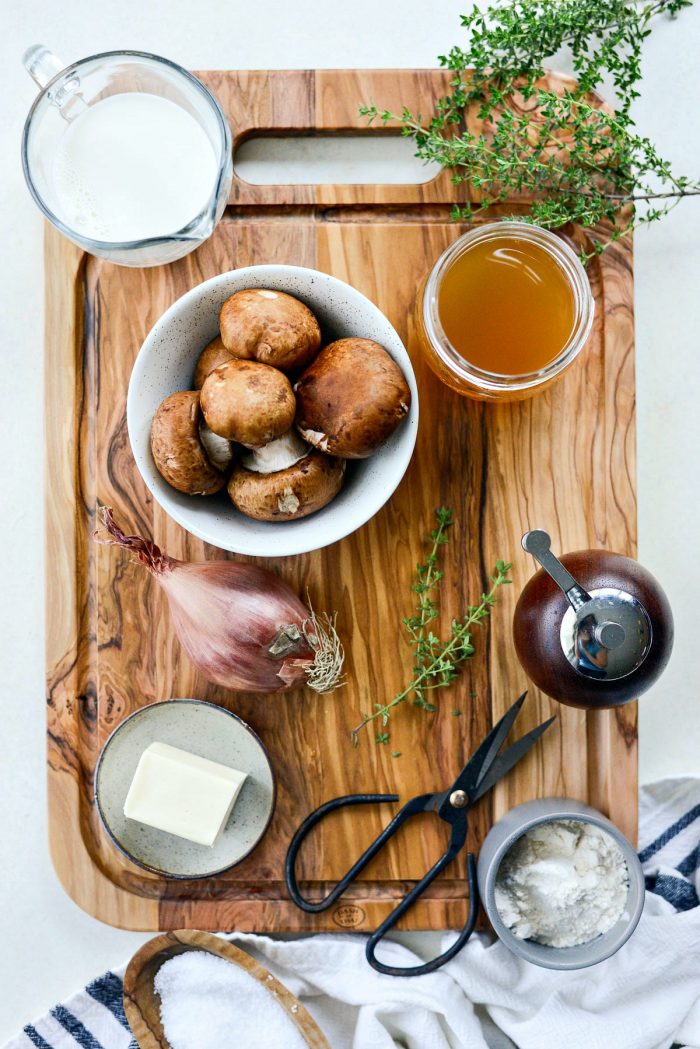 To Make This Homemade Condensed Cream of Mushroom Soup You Will Need:
unsalted butter
shallot
cremini or baby bella mushrooms
fresh thyme (optional)
unbleached all-purpose flour
vegetable broth
whole milk
kosher salt
freshly ground black pepper
With the holiday season (aka casserole season) quickly approaching I thought there was no better time. This is so ridiculously simple, I'm preparing to put you-know-who out of business. 😉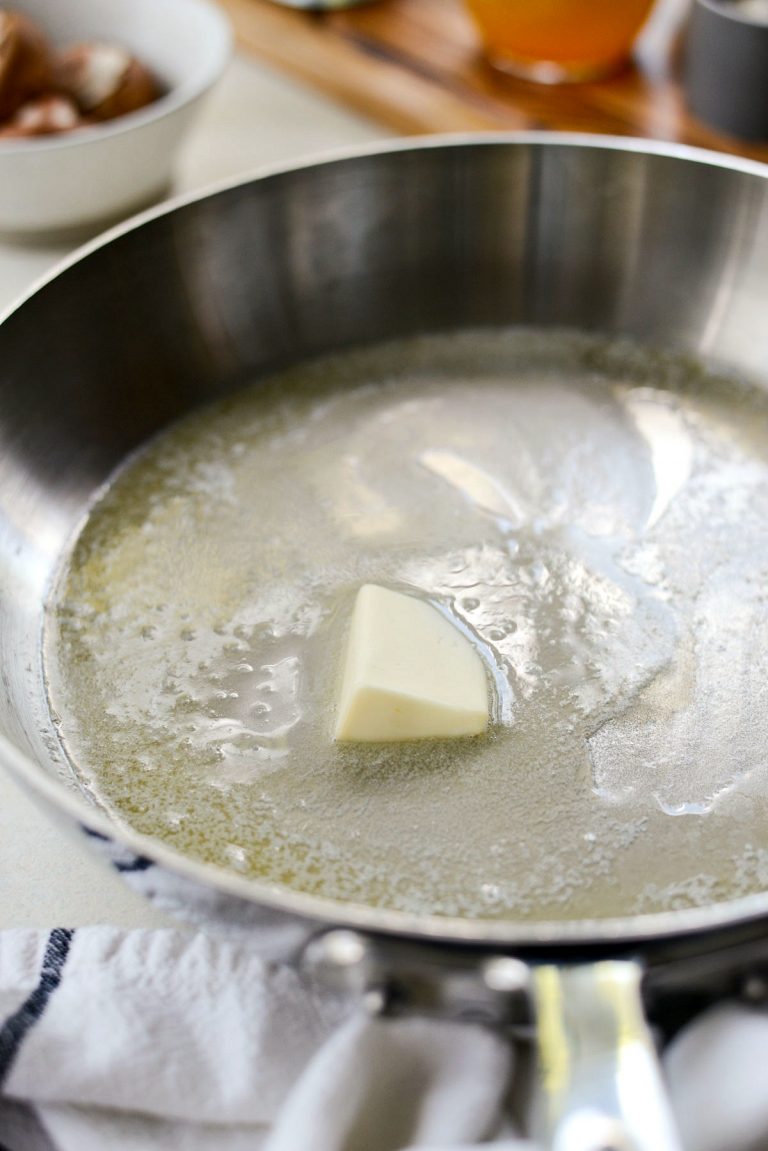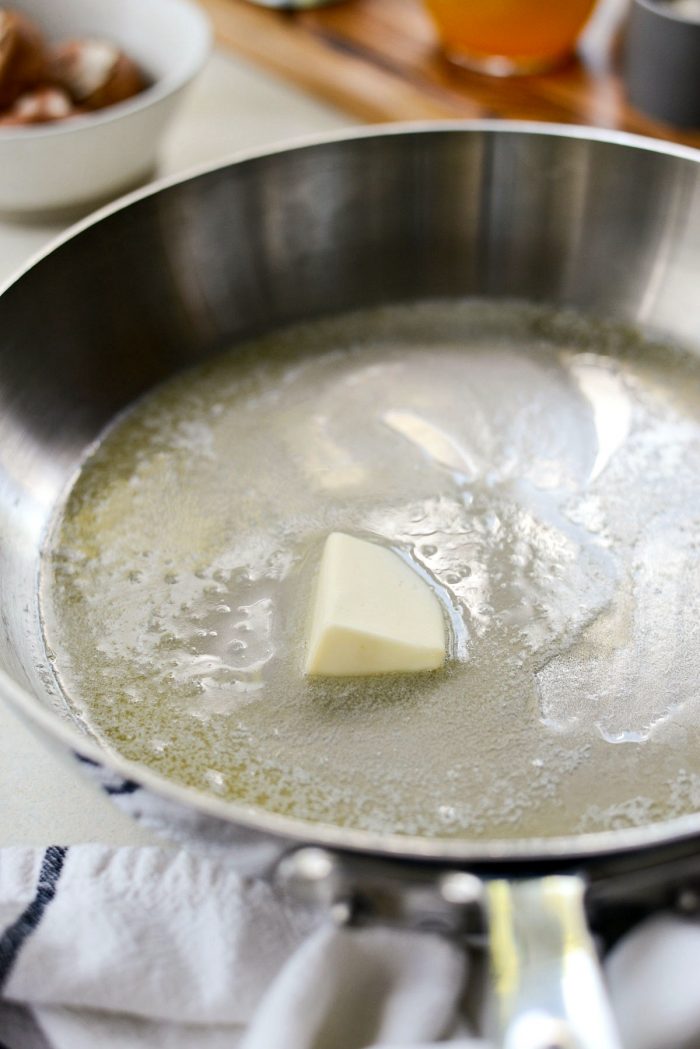 Melt the 3 tablespoons of butter in a 10-inch skillet.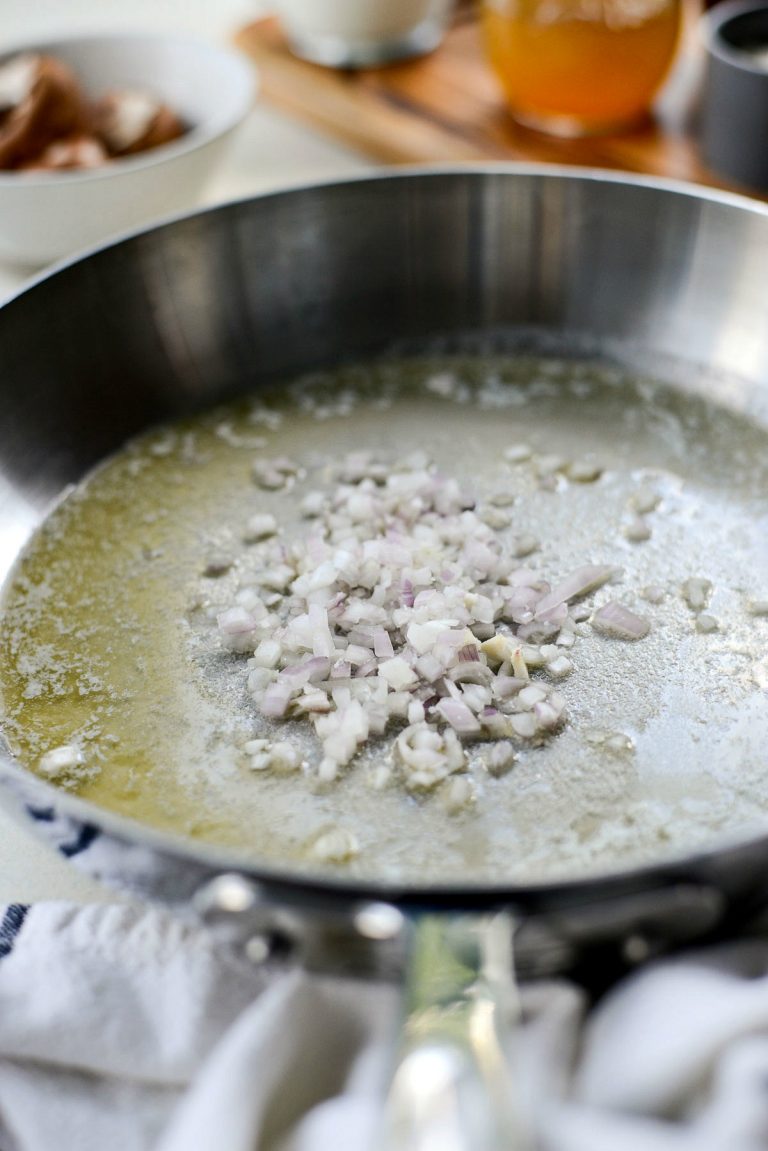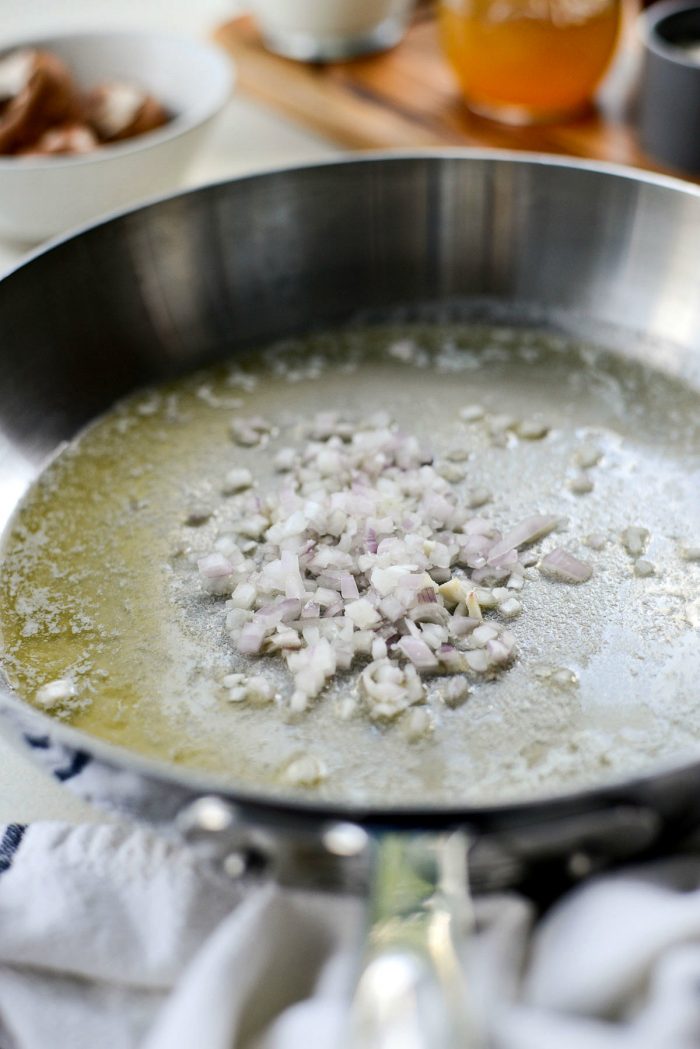 Add in 2 tablespoons minced shallots. Sauté them until they are just about soft, about 3-5 minutes.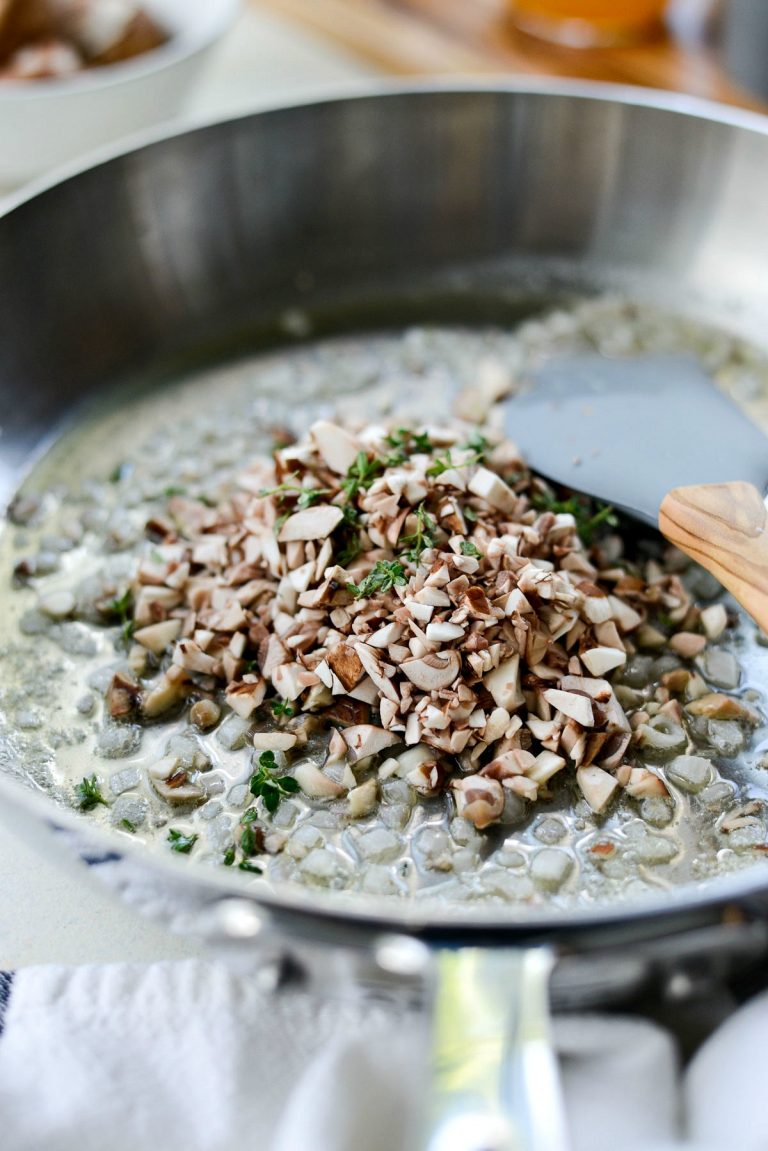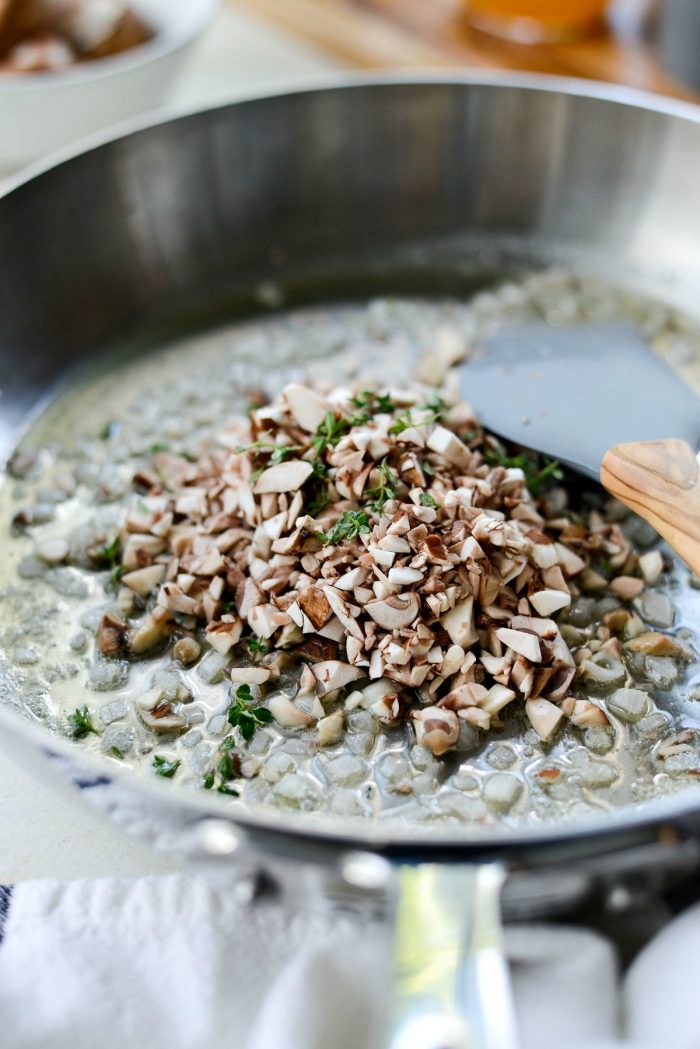 Next, add in 1/2 to 2/3 cup minced cremini mushrooms and the leaves from 2 thyme sprigs – if using.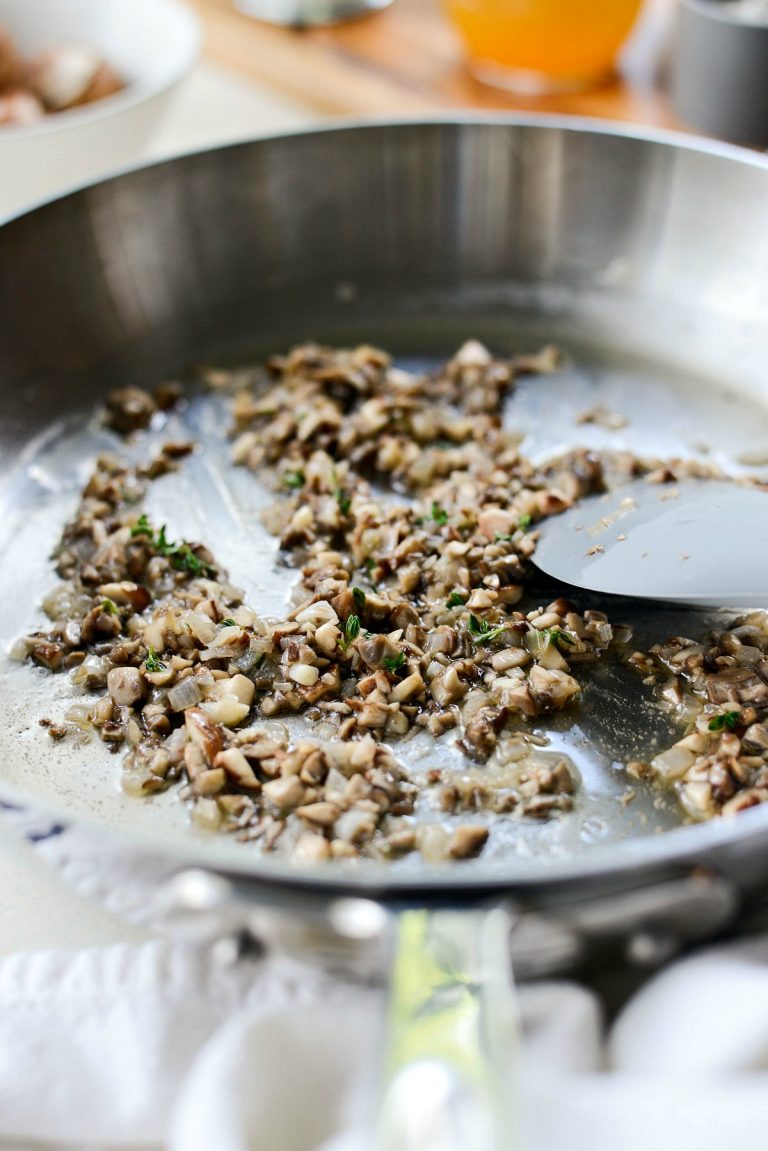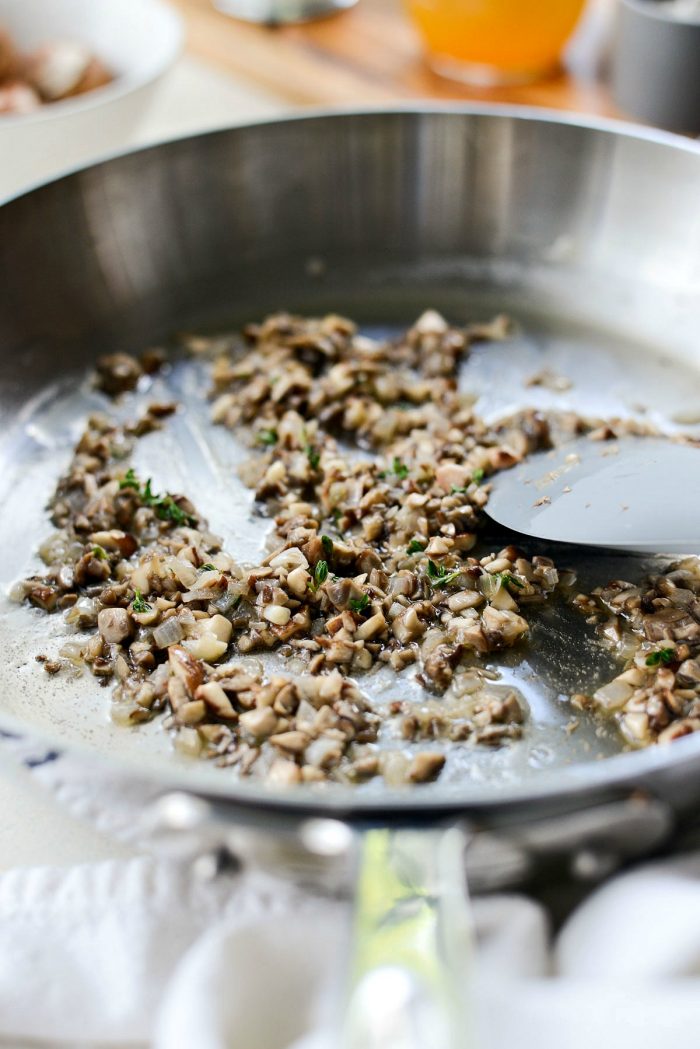 Stir and cook for two to three minutes or until soft.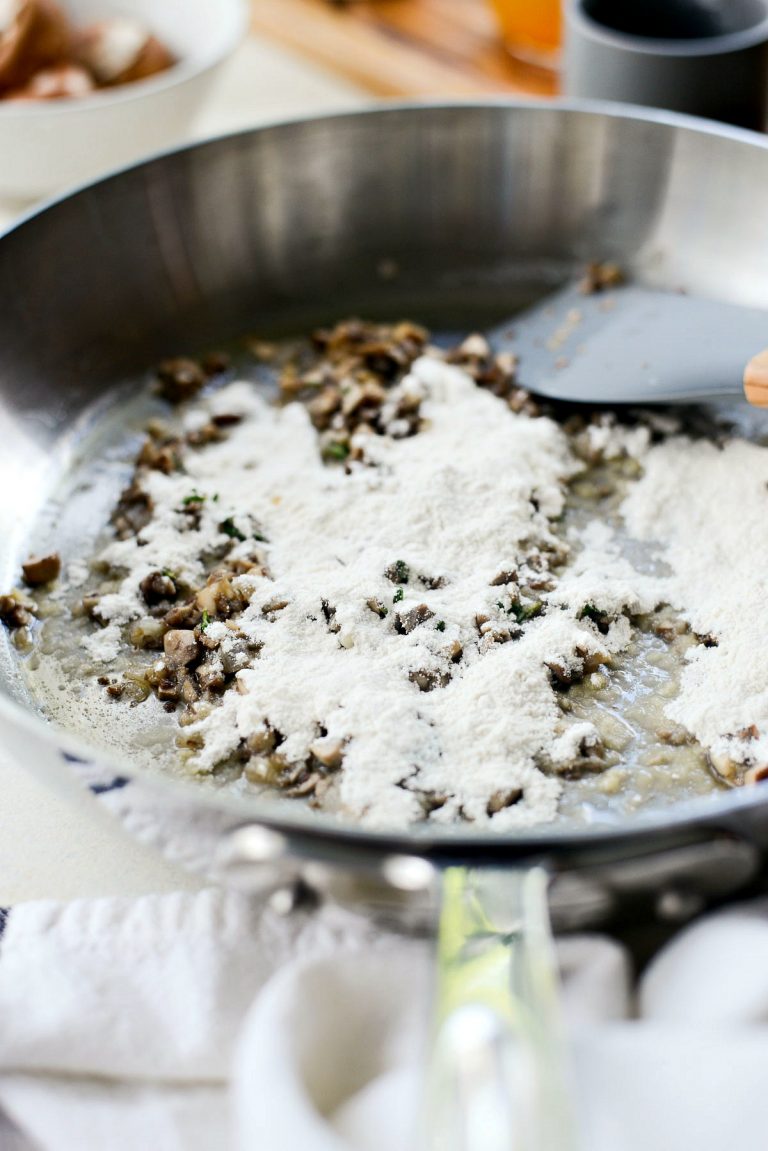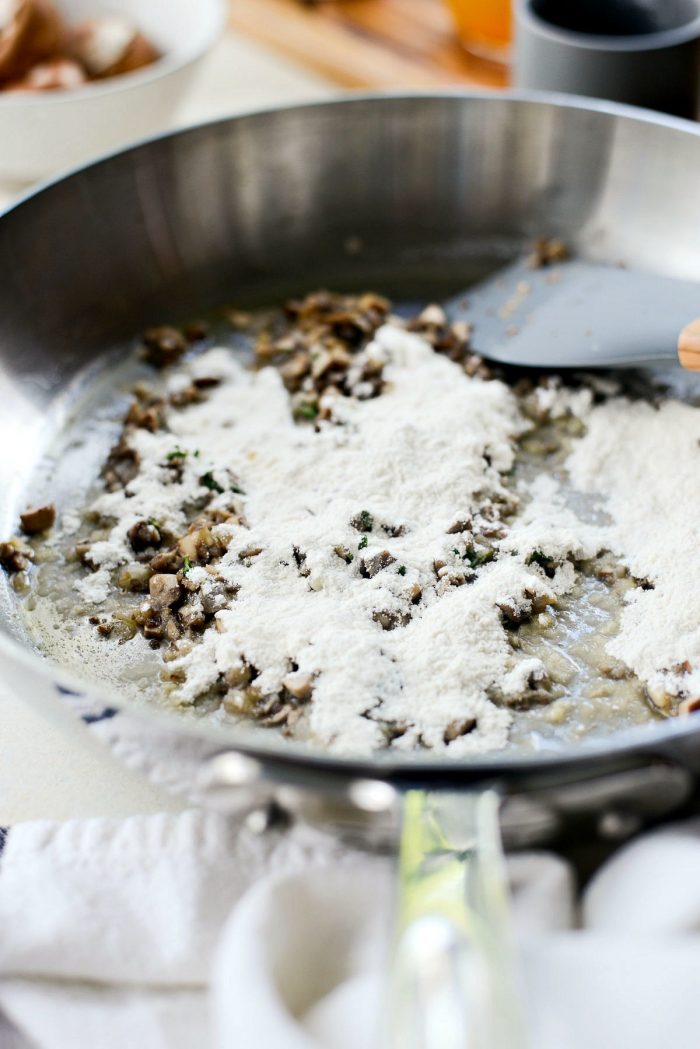 Sprinkle in 2-1/2 tablespoons unbleached all-purpose flour. Stir and cook for 1 to 2 minutes.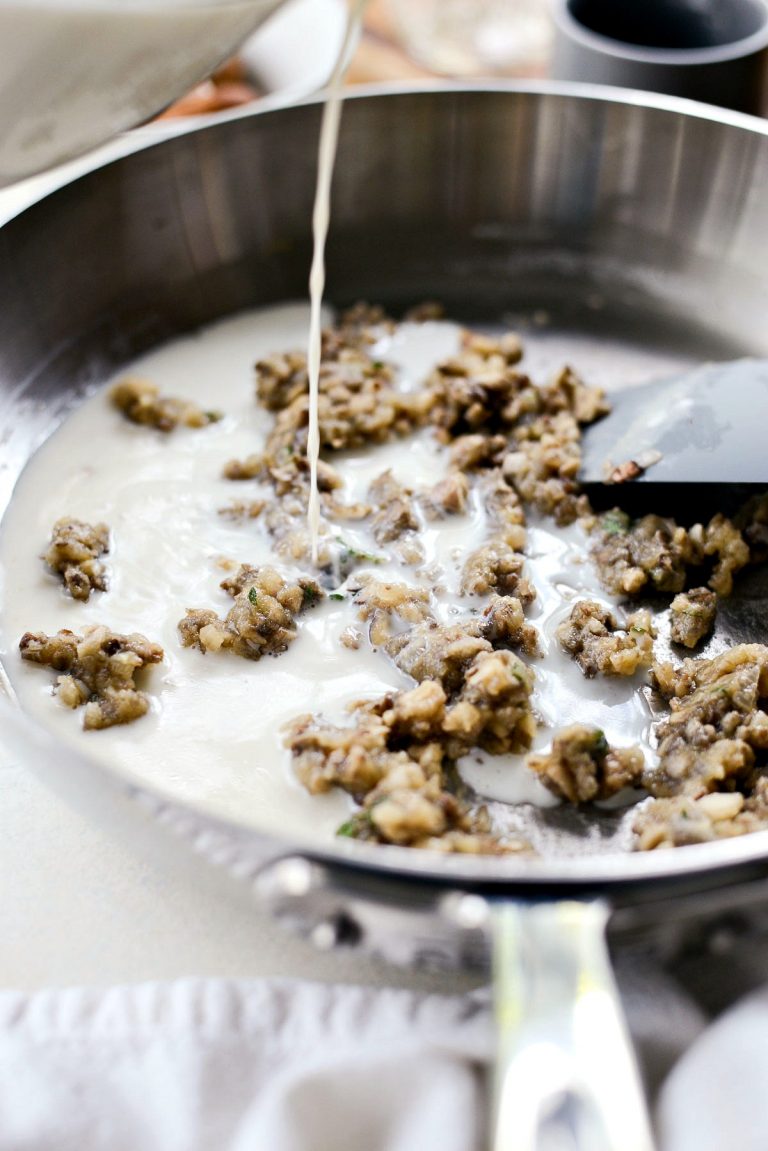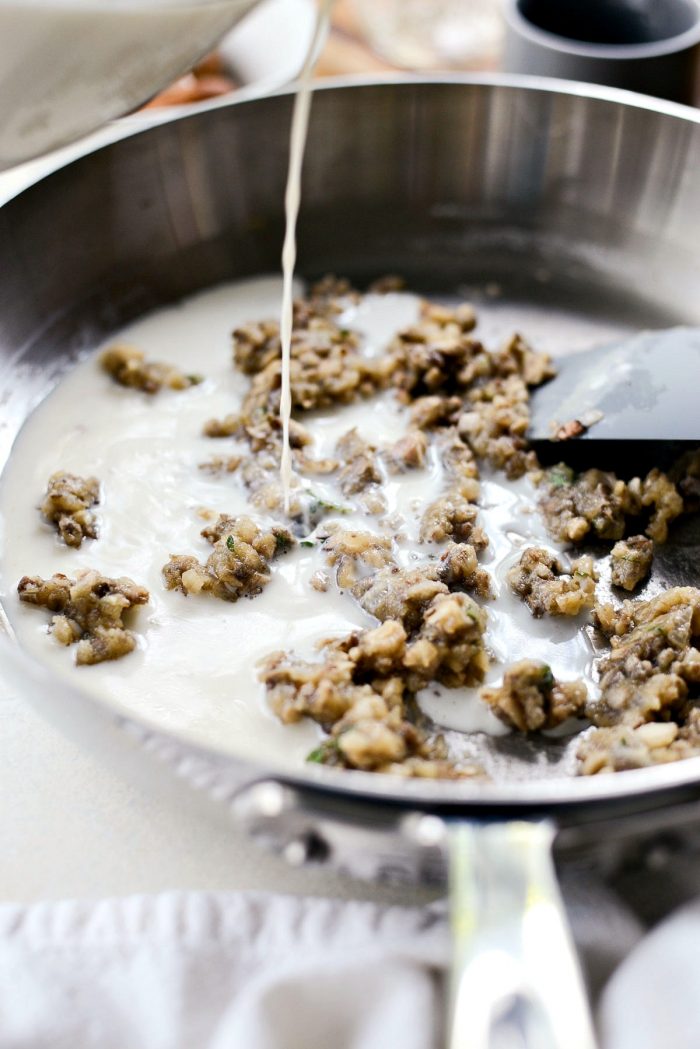 In a measuring cup, combine the milk and the broth. While whisking pour in the milk/broth combo into the skillet.
Keep whisking until smooth. Let this simmer until it thickens, about 5-8 minutes.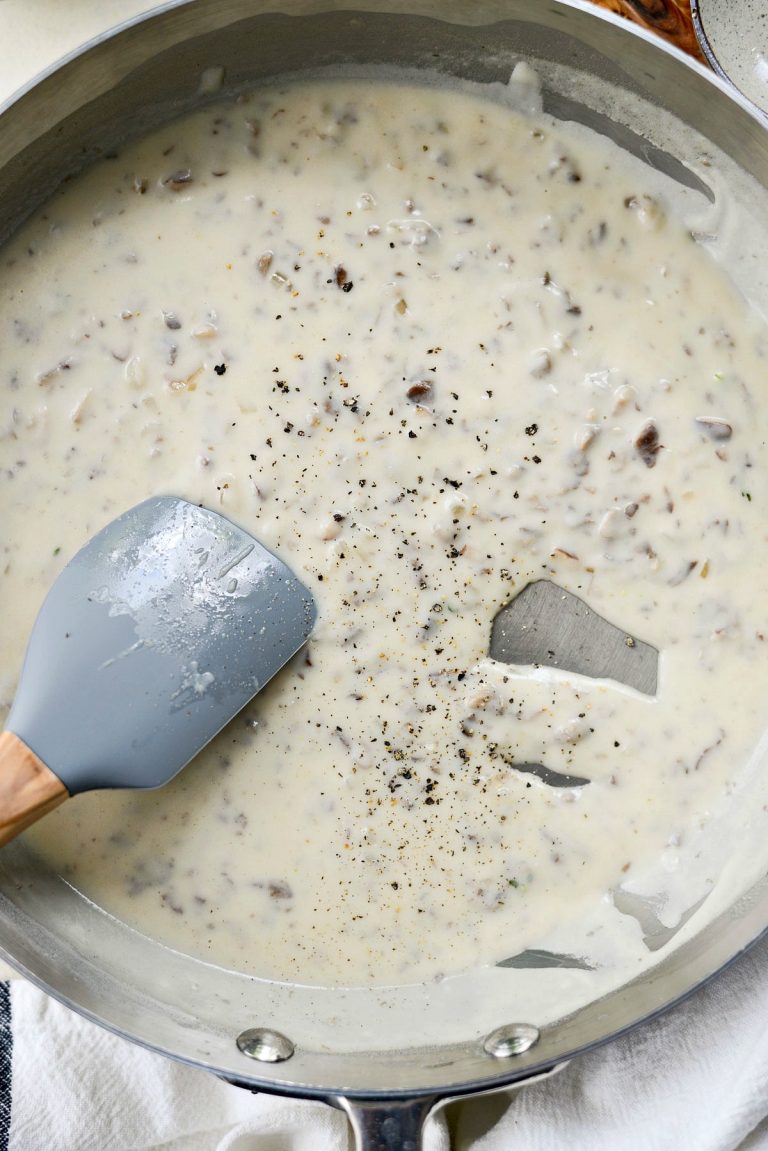 Season with a little kosher salt. Keep in mind you'll be adding this to a recipe that more than likely will be calling for salt. Lastly grind in some fresh black pepper too!
It does take a few extra minutes and dirtying a couple dishes, but I promise you it's so worth it. Make this in larger batches and freeze in individual "can size" portions and simply defrost when you need it!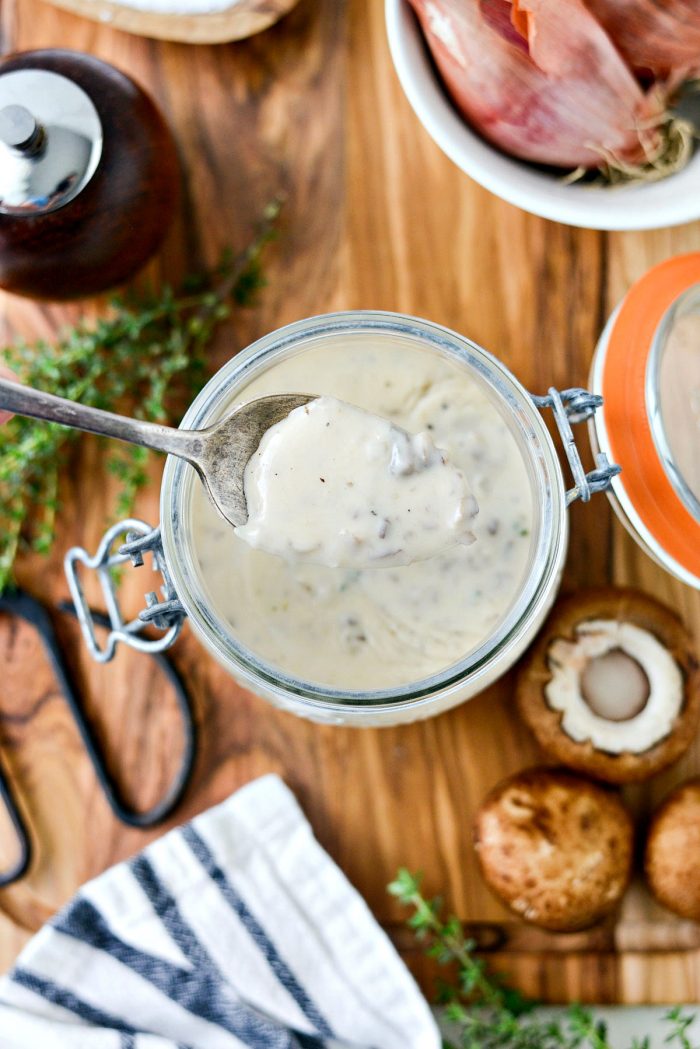 Give it a taste test! It's so GOOD, right?!
How many of you would do that with a can of condensed soup? Answer: no one.
In the printable recipe I've included two other commonly used condensed soups, but really you can make any by swapping out different veggies and broth or adding cheese.
Click here for More Condensed Soup Recipes!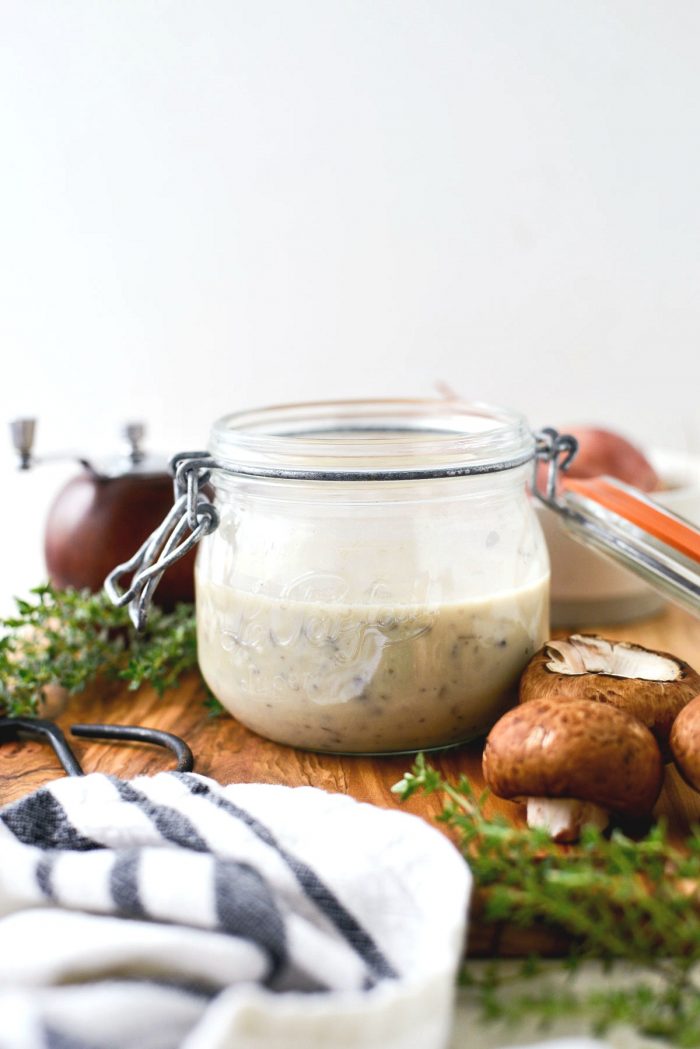 Enjoy! And if you give this Condensed Cream of Mushroom Soup recipe a try, let me know! Snap a photo and tag me on twitter or instagram!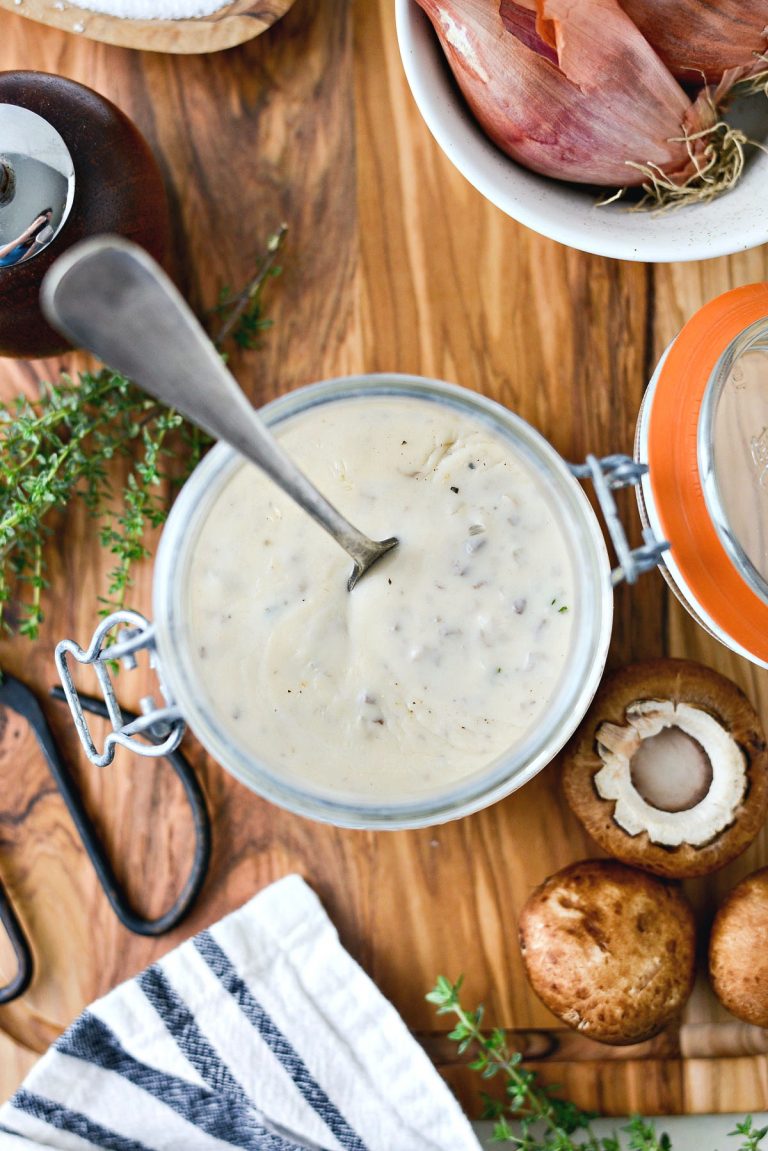 This post may contain affiliate links.
Buy the Cookbook: Simply Scratch : 120 Wholesome Homemade Recipes Made Easy Now available on Amazon »
THANK YOU in advance for your support!