A great recipe for homemade garam masala spice blend that calls for ground spices.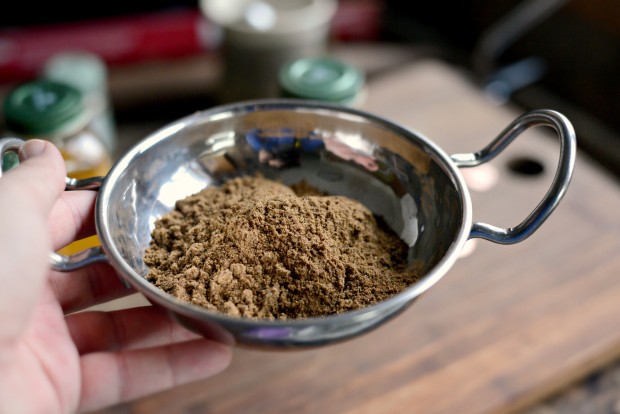 Have you ever had your mind set on making a certain recipe only to reach into your spice drawer and realize you don't have the specific spice blend it calls for?
That was me.
I was like "no way!!" and proceeded to pull out every jar I own because I could've sworn I still had some garam masala somewhere. But nope.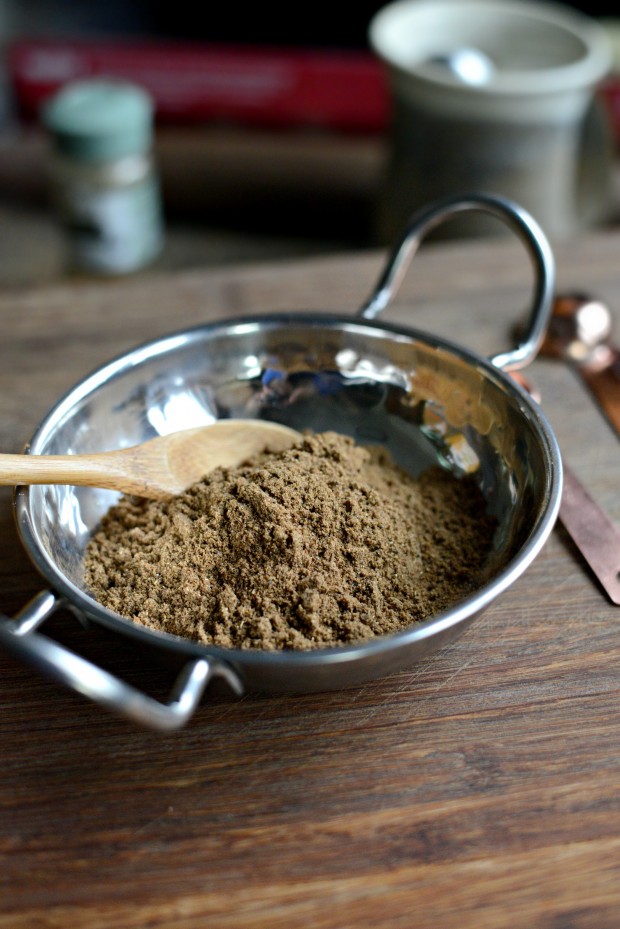 It was then that I knew, I had to make my own. Not that I mind, because I do prefer homemade spices blends over store bought. So I did a little Google search only to find recipes calling for whole spices. I believe that is probably the best route but the thing is- I had only a few of those whole spices (cumin, cinnamon and coriander) on hand and the rest were ground spices.
After a few attempts and recipe fails, I came up with a great homemade garam masala using pre-ground spices and I'm pretty confident it's a winner because I haven't bought a jar of it since. But feel free to adjust the spices here or there to suit your preference.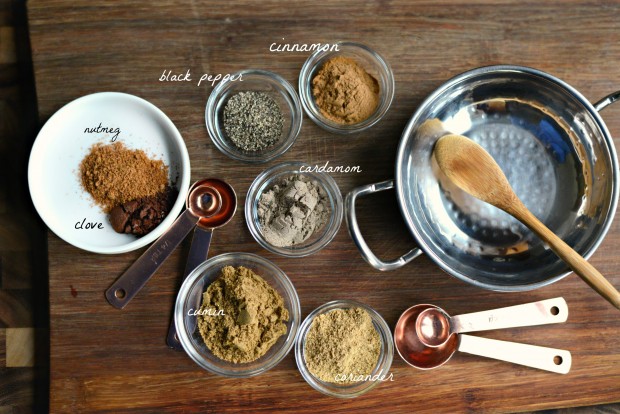 To Make This Homemade Garam Masala You Will Need:
coriander
cumin
cardamom
black pepper
cinnamon
clove
nutmeg
What Are The Best Spices For Making Your Own Seasonings and Spice Blends?
There's no right or wrong brand. I will first say, buy what you can afford. However, not all spices are created equal as you tend to get what you pay for. Currently I use Morton & Bassett (not sponsored) because I find their spices to be top notch in texture, color and flavor. I love and respect what their company stands for not only with charitable work but also quality control. With that said some other wonderful brands I've used over the years are Simple Organic, Frontier Co-op and Penzys.

In a small bowl combine 2 tablespoons ground cumin, 1 tablespoon cardamom, 1-1/2 teaspoons black pepper.


Then add 2 teaspoons ground cinnamon, 1 tablespoon ground coriander, 3/4 teaspoon ground clove and 3/4 teaspoon ground nutmeg.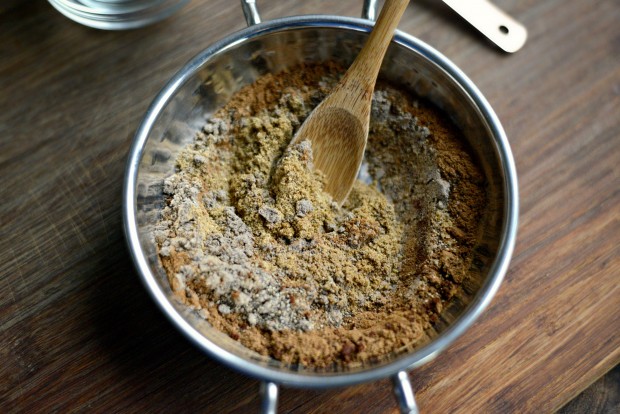 Stir those beauteous spices until combined.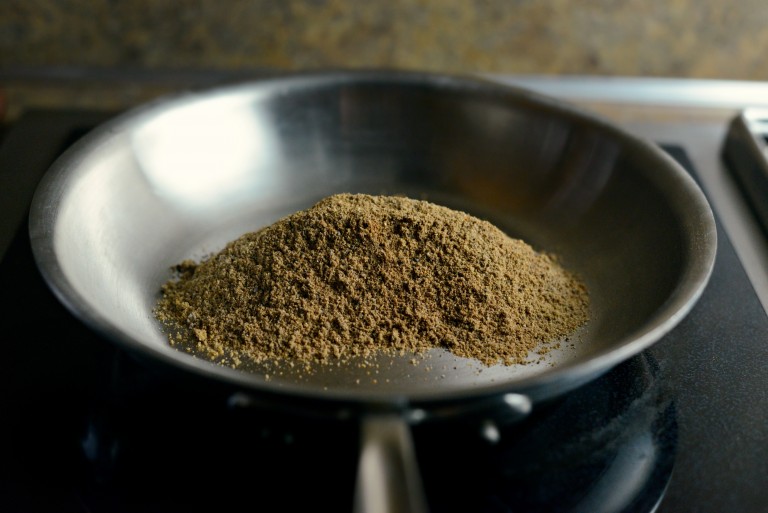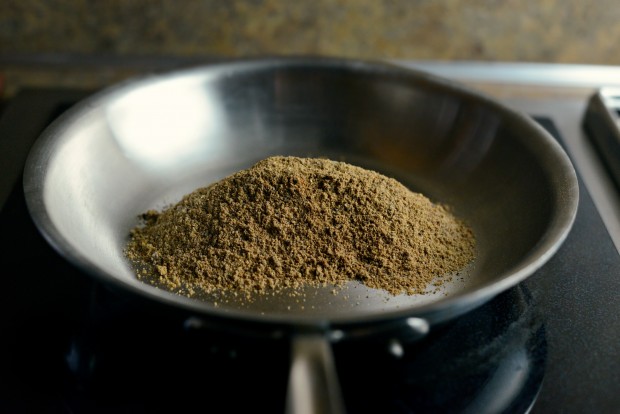 Then pour the blend into a small, dry, 8-inch skillet.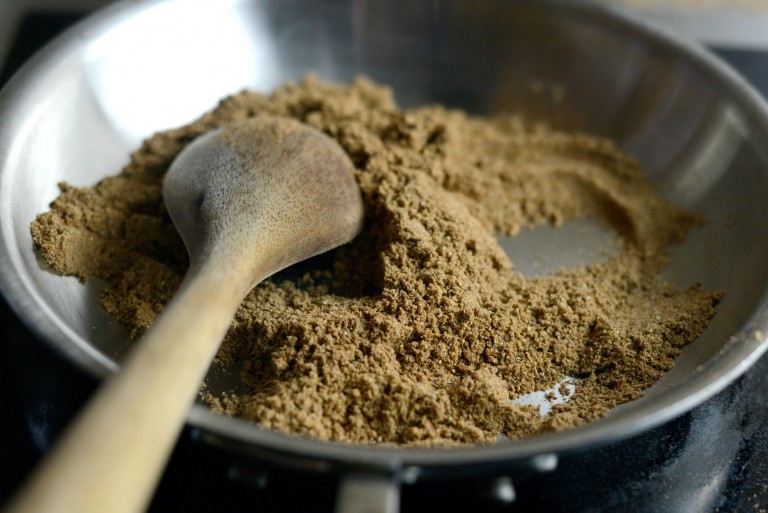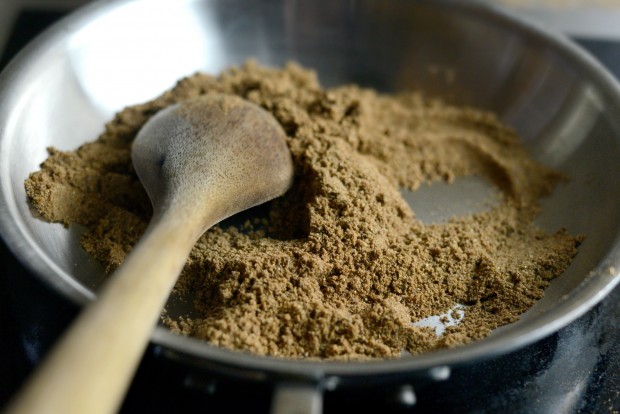 Heat over low and stir occasionally until the spices become very fragrant. I think toasting the spice blend really brings out each spices individual flavor and let's not forget to mention the aroma it will give off. Heavenly.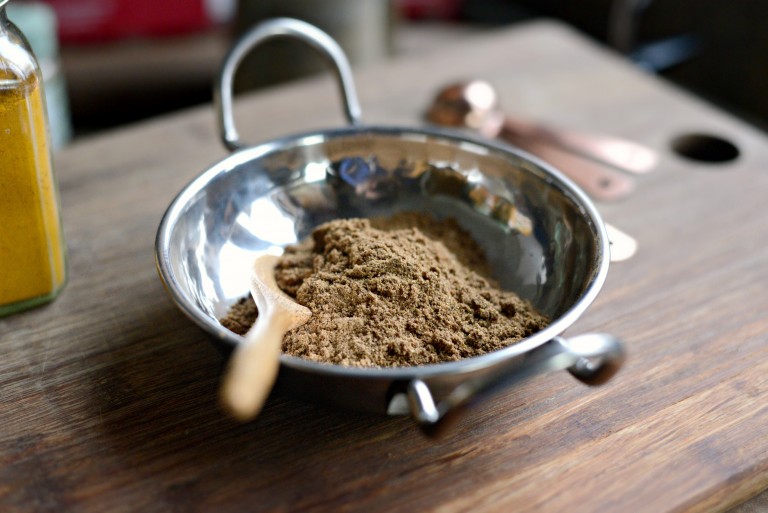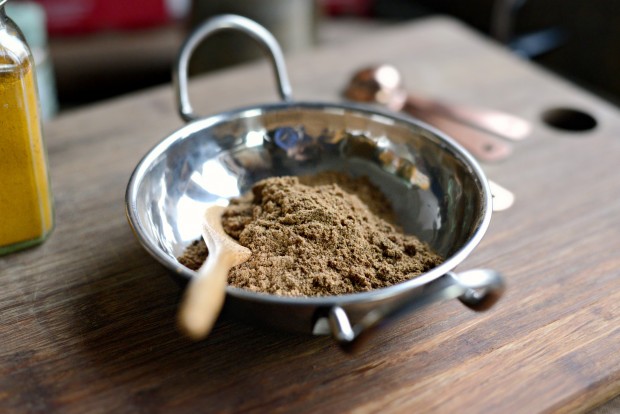 And that's it my friends!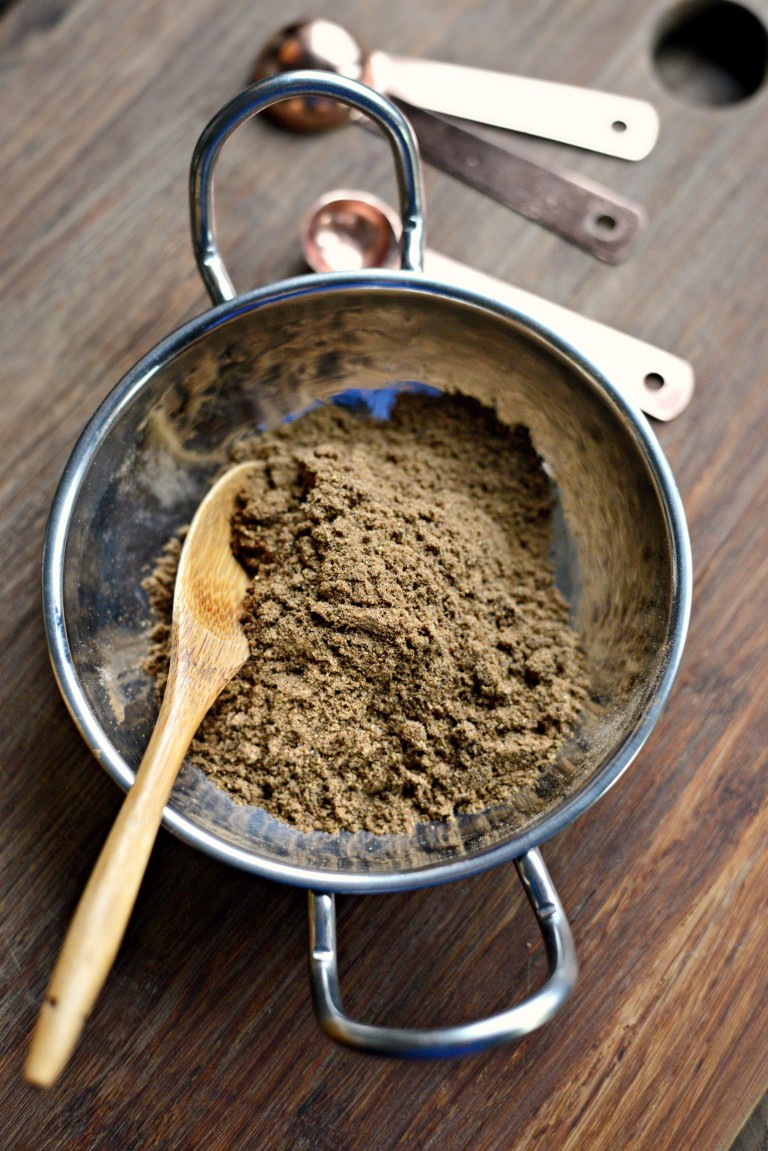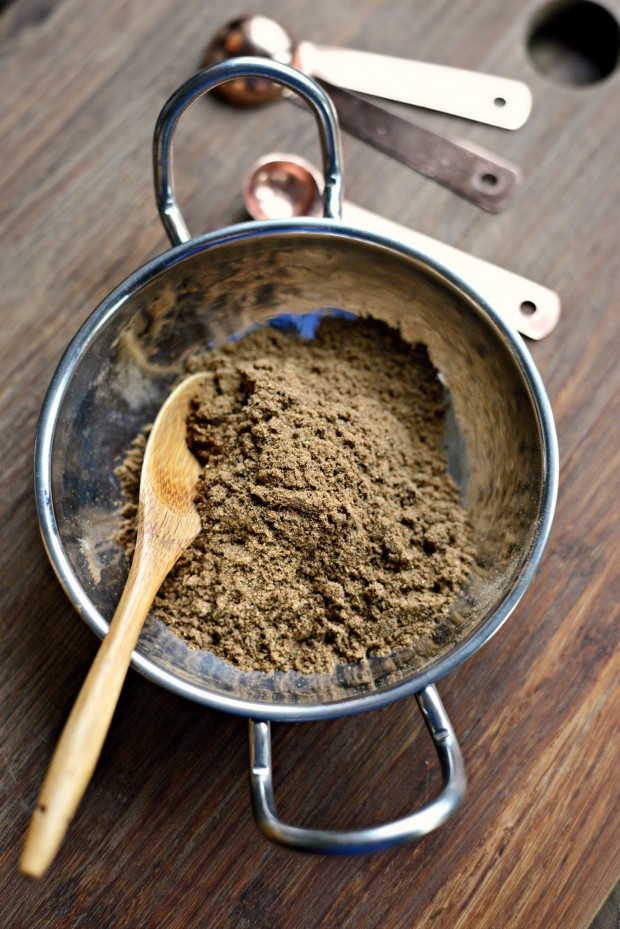 A fantastic garam masala spice blend. The warmth this spice blends adds to a dish is wonderful! Speaking of dish… stay tuned to tomorrows post where I'll be using this fab spice blend and you don't wan to miss it!
Also don't forget to check out my other seasoning and spice blends!
Enjoy! And if you give this recipe a try, let me know! Snap a photo and tag me on twitter or instagram!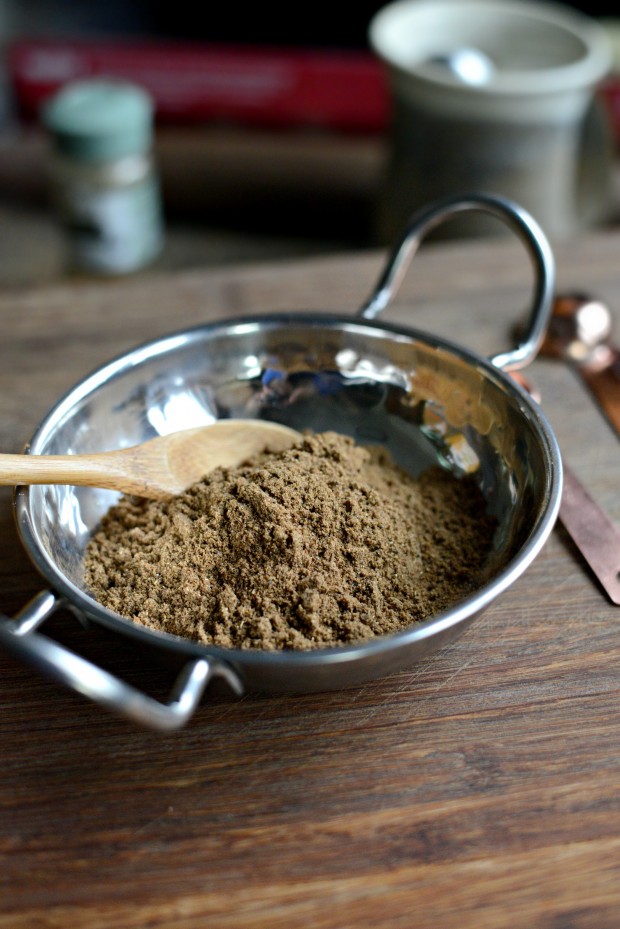 Yield: 9 servings
Homemade Garam Masala
The perfect recipe for homemade garam masala spice blend that calls for ground spices.
Ingredients
2 tablespoons ground cumin
1 tablespoon ground coriander
1 tablespoon ground cardamom
2 teaspoons ground cinnamon
1½ teaspoons ground black pepper
3/4 teaspoon ground clove
3/4 teaspoon ground nutmeg
Equipment
Bernardin Mason Jars - 250 mL - Wide
Instructions
Combine spices in a small dish.

Heat a small skillet over medium-low and add in spice blend. Stir and toast for 5 to 6 minutes until very fragrant. Transfer back to bowl and cool before storing in an airtight container for 2 to 3 months.
Serving: 1teaspoon, Calories: 12kcal, Carbohydrates: 2g, Protein: 1g, Fat: 1g, Saturated Fat: 1g, Polyunsaturated Fat: 1g, Monounsaturated Fat: 1g, Sodium: 3mg, Potassium: 47mg, Fiber: 1g, Sugar: 1g, Vitamin A: 21IU, Vitamin C: 1mg, Calcium: 26mg, Iron: 1mg
This post may contain affiliate links.
Buy the Cookbook: Simply Scratch : 120 Wholesome Homemade Recipes Made Easy Now available on Amazon »
THANK YOU in advance for your support!