Air Fryer Pumpkin Spice Bagels are flavorful without all the calories. The dough is made with Greek yogurt, pumpkin puree and flavored with vanilla and homemade pumpkin spice. Before being air fried, the bagels are sprinkled with a pumpkin spice sugar which gives the tops a sweet and crackly texture! A delicious, slightly healthier breakfast option. This recipe yields 4 bagels.
Tis the season for pumpkin spice.
It's everywhere. Pumpkin spice scented candles, lotions and pumpkin spice flavored doughnuts and cookies. It's fall in spice form. With that said, I had an idea. Why not add pumpkin spice bagels to the blog?
So I took the bones of previous air fryer bagels and incorporated pumpkin puree and my homemade pumpkin spice. Naturally.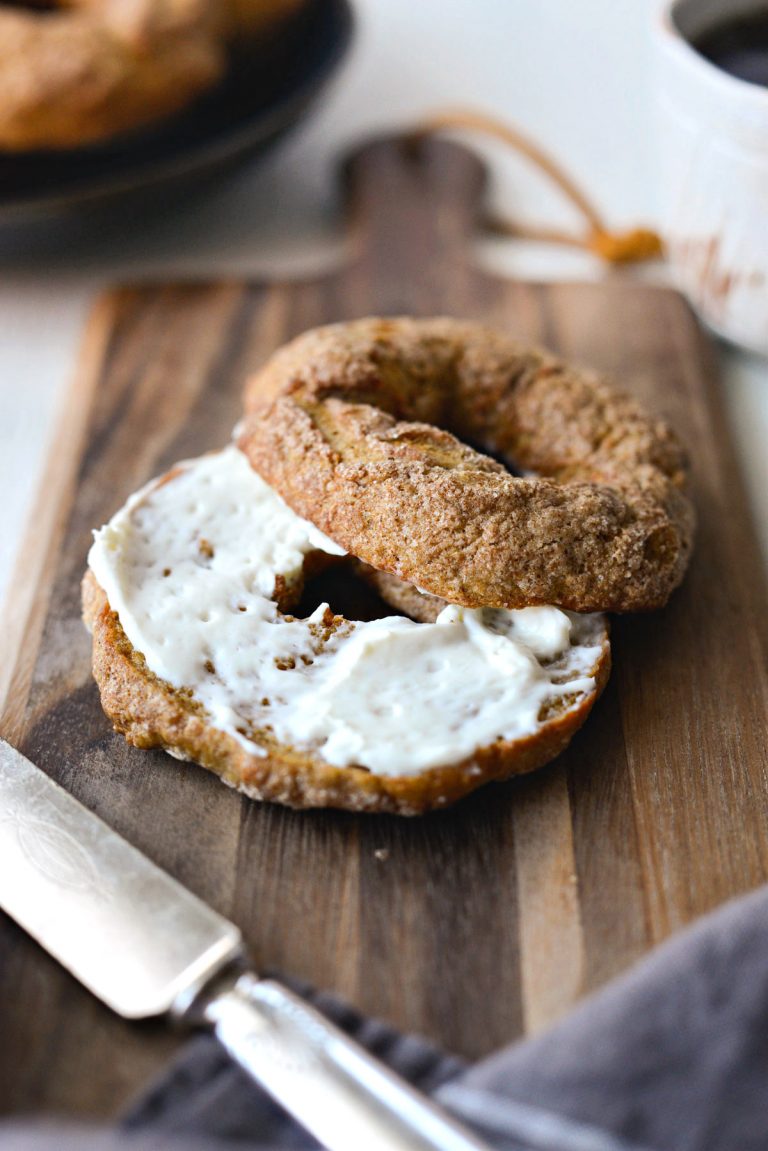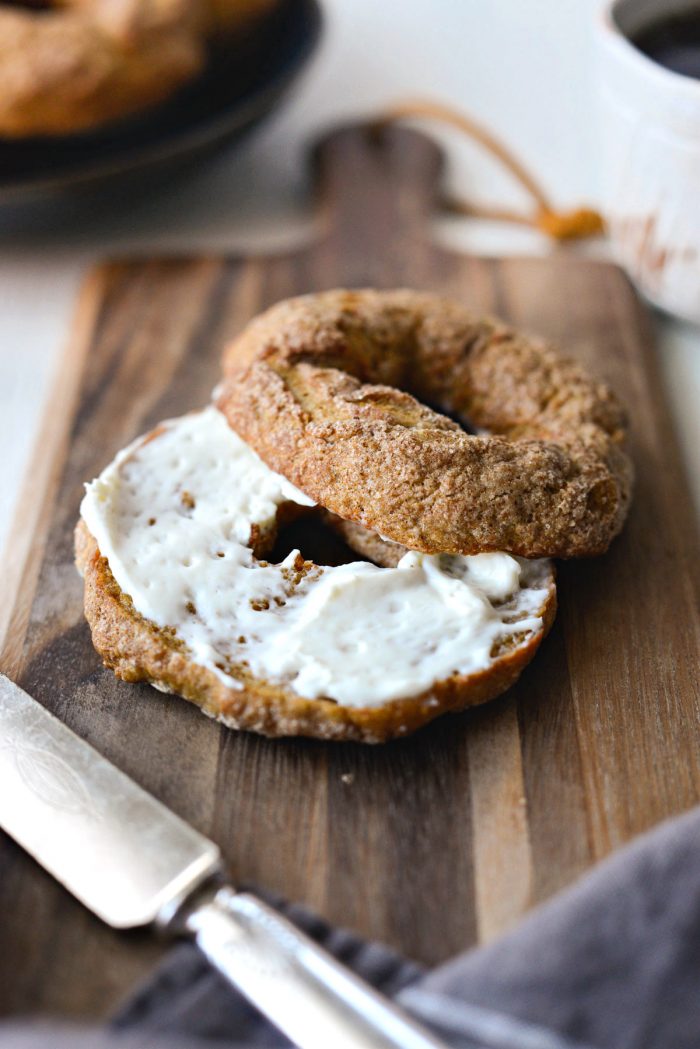 But what sets these apart is the crackly pumpkin spice sugar topping. It adds texture and additional sweetness to these incredible bagels.
To Make These Air Fryer Pumpkin Spice Bagels You Will Need:
unbleached all-purpose flour
baking powder
kosher salt
plain nonfat greek yogurt
pumpkin puree
dark brown sugar
real vanilla extract
egg wash (1 egg + 1 teaspoon water)
granulated sugar
more pumpkin spice
ground cinnamon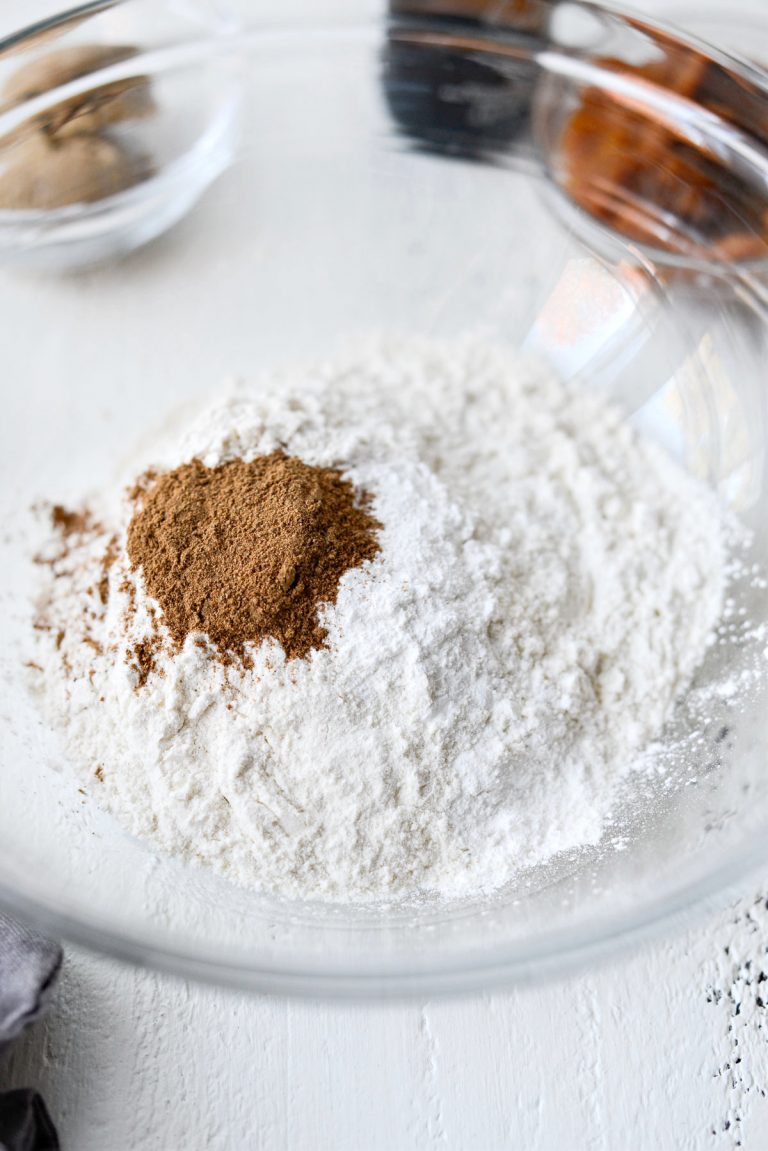 Start by measuring and adding 1 cup plus 1 tablespoon unbleached all-purpose flour in to a bowl with 2-1/4 teaspoons baking powder, 1 teaspoon pumpkin spice and 1/2 teaspoon kosher salt.
Whisk to combine and set off to the side.
In a separate bowl, measure and add; 2/3 cup plain nonfat greek yogurt, 1/3 cup pumpkin puree, 2 tablespoons dark brown sugar and 1/2 teaspoon real vanilla extract.
Stir to thoroughly combined.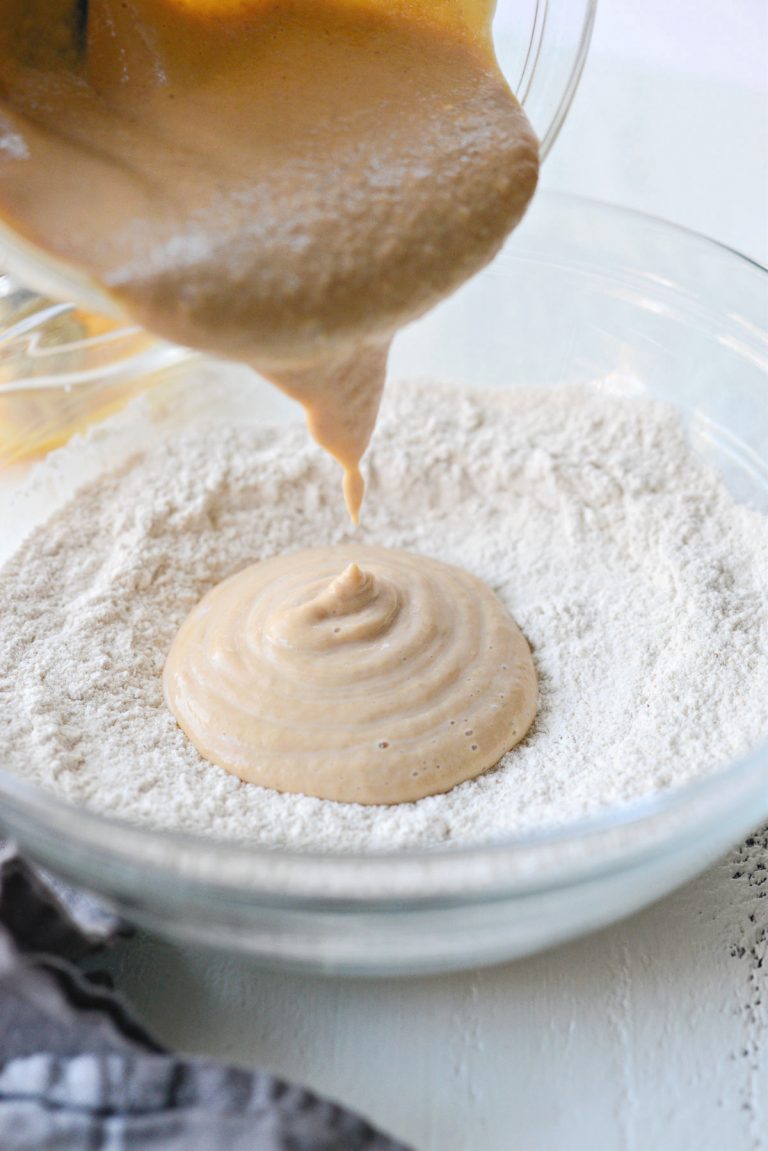 Then pour it into the dry ingredients.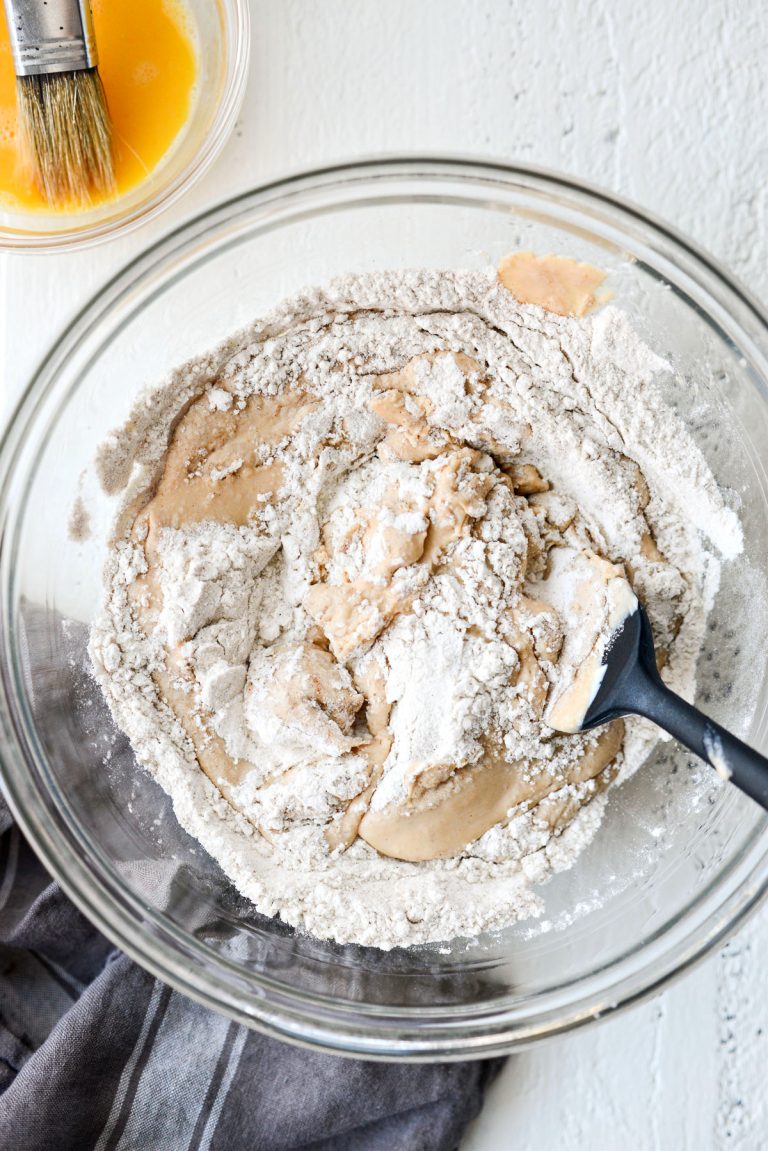 Use the spatula and mix until combined.
Use your spatula to shape the dough into a ball. This is a stickier dough, but you'll be working it with more flour.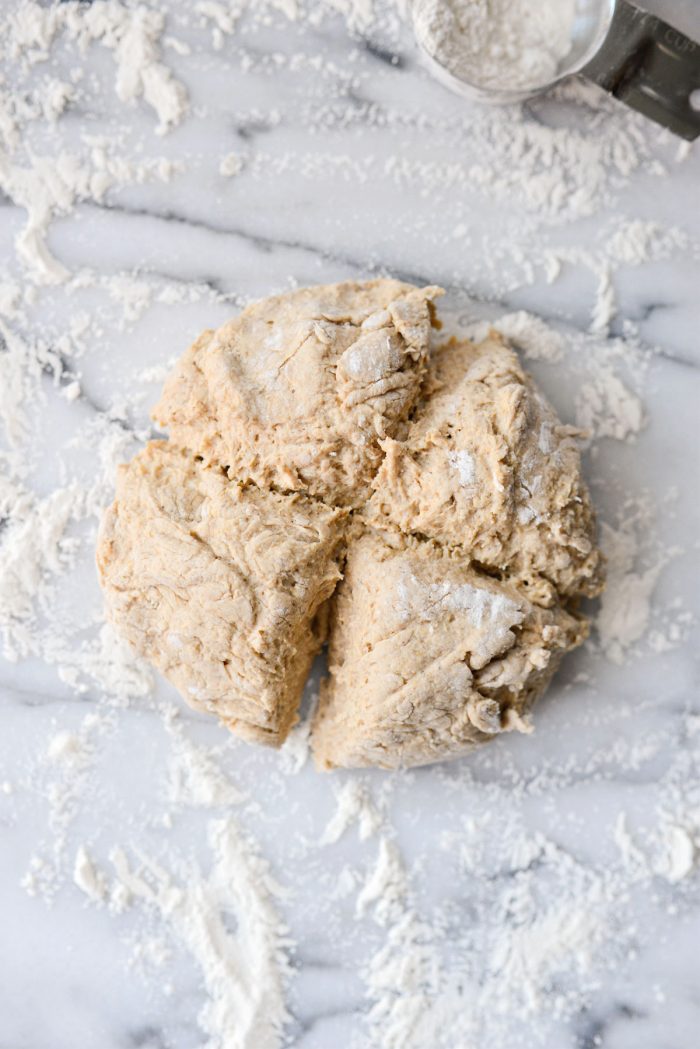 So, with that said, dust a clean work surface with flour and dump out the dough. Divide into four somewhat equal portions.
Roll each piece in a little flour.
And shape into a 9 to 10-inch rope.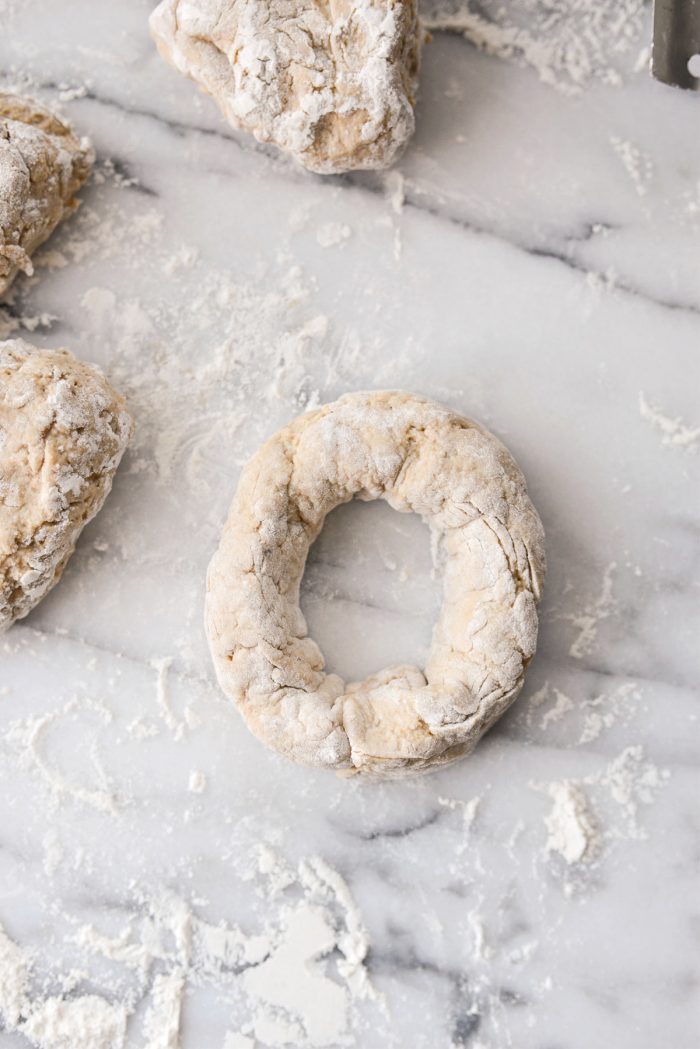 Connect the ends and pinch to secure.
Repeat with the remaining pieces.
Brush with egg wash. Which is only 1 egg beaten with 1 teaspoon water.
Thens sprinkle with pumpkin spice sugar. For this I mixed 1 tablespoon granulated sugar with 1/4 teaspoon pumpkin spice and 1/8 teaspoon ground cinnamon.
So good.
Meanwhile preheat your air fryer to 300°.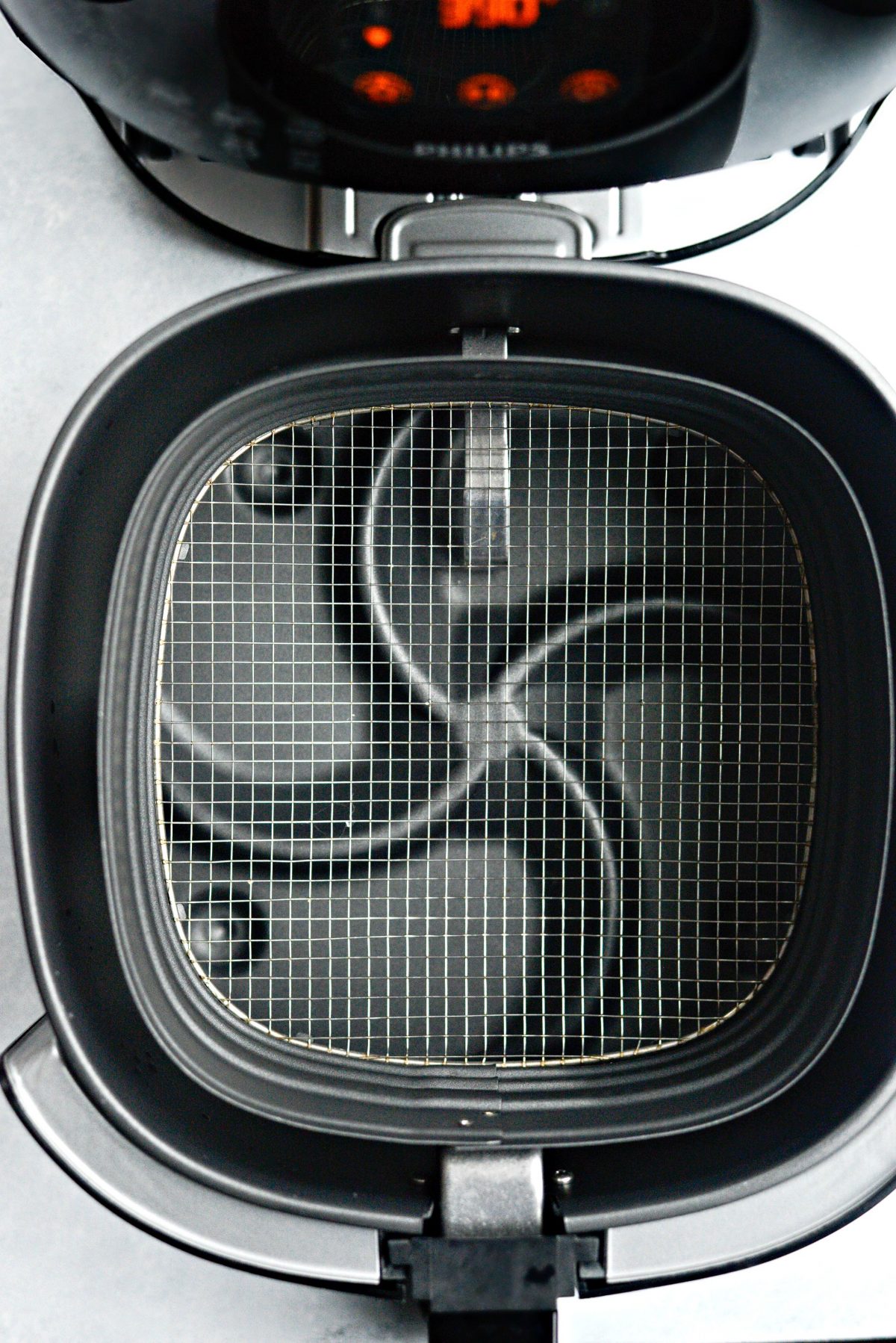 What Is Air Frying?
An air fryer is a counter top appliance that requires less oil (anything from a few spritz to 1 tablespoon) yet produces crispy food that rivals most deep fried foods. By using circulating hot air, it moves at a high speed so the food tends to cook in a fraction of the time.
There are a bunch of different makes and models of air fryers. My husband did the research (as he's known to do) and found this air fryer [affiliate] to be one of the best. But do your research and purchase one that fits your lifestyle.
How is Air Frying Healthier?
Air frying is healthier because only a thin layer of oil coats the food and when the hot air comes in contact it will crisp. Saving you a ton of fat and calories (without sacrificing any flavor!) because food is not being submerged in a vat of hot oil.
Keep in mind, not all air fryers are equal. Some preheat and some do not. Some are smaller than others therefore you may need to work in smaller batches to air fry.
For more Air Fryer recipes, click here for my growing collection.
Once preheated, place 2 bagels into your air fryer basket and air fry for 12 minutes.
Depending on the size of your air fryer you made need to work in more or less batches.
Would you just look at that pumpkin spice sugar crust?!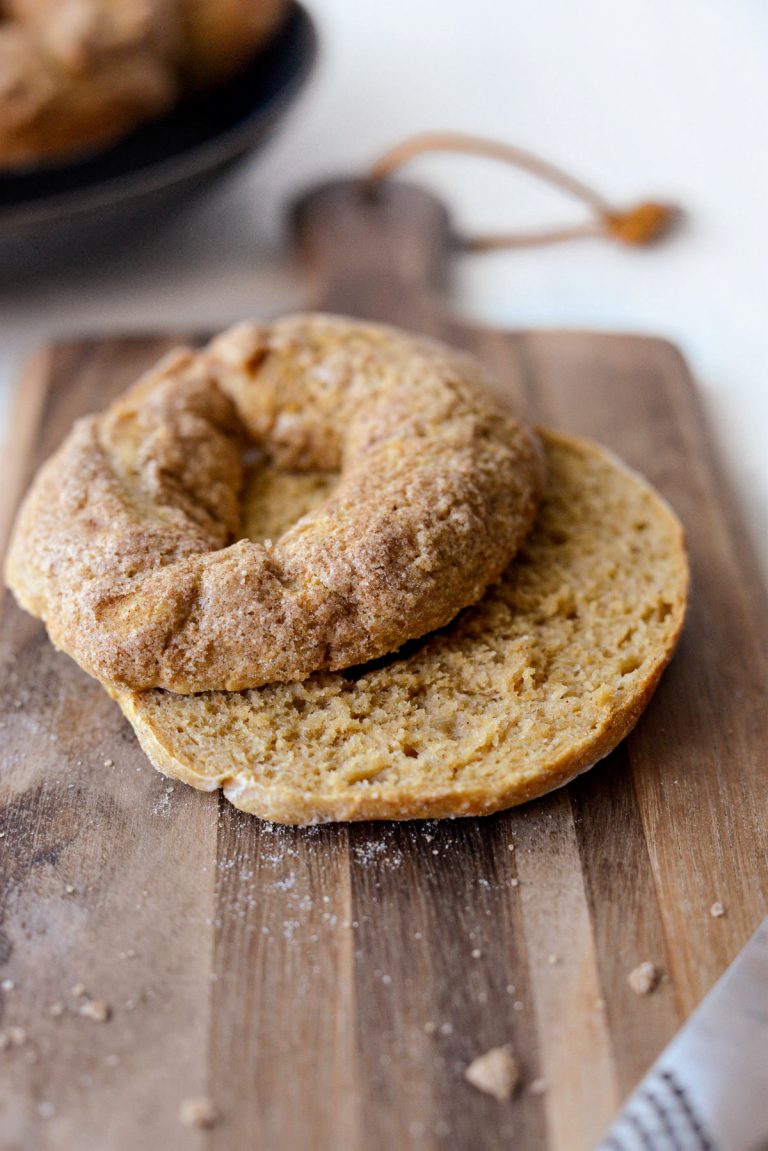 Slice in half and toast!
How to Toast Your Bagels In The Air Fryer:
Increase the heat of your air fryer to 360°.
Swipe the cut side with butter (or if using cream cheese, lightly spray with olive oil instead or simply omit this step) and pop the two halves into your preheated air fryer. Air fry for 2 to 4 minutes or until desired toasty-ness.
I like my pumpkin spice bagels with whipped greek yogurt cream cheese. In.cred.ible. The flavor and the texture are 👌🏻.
For more Air Fryer Bagel Recipes Click Here.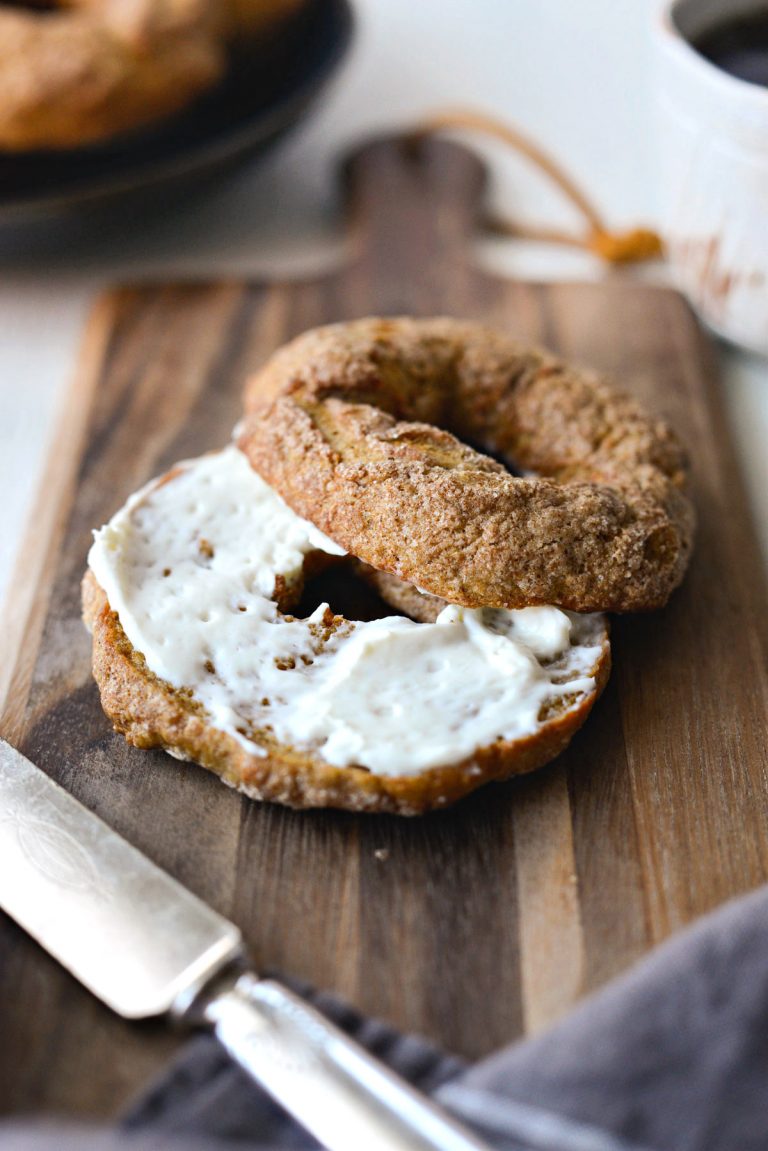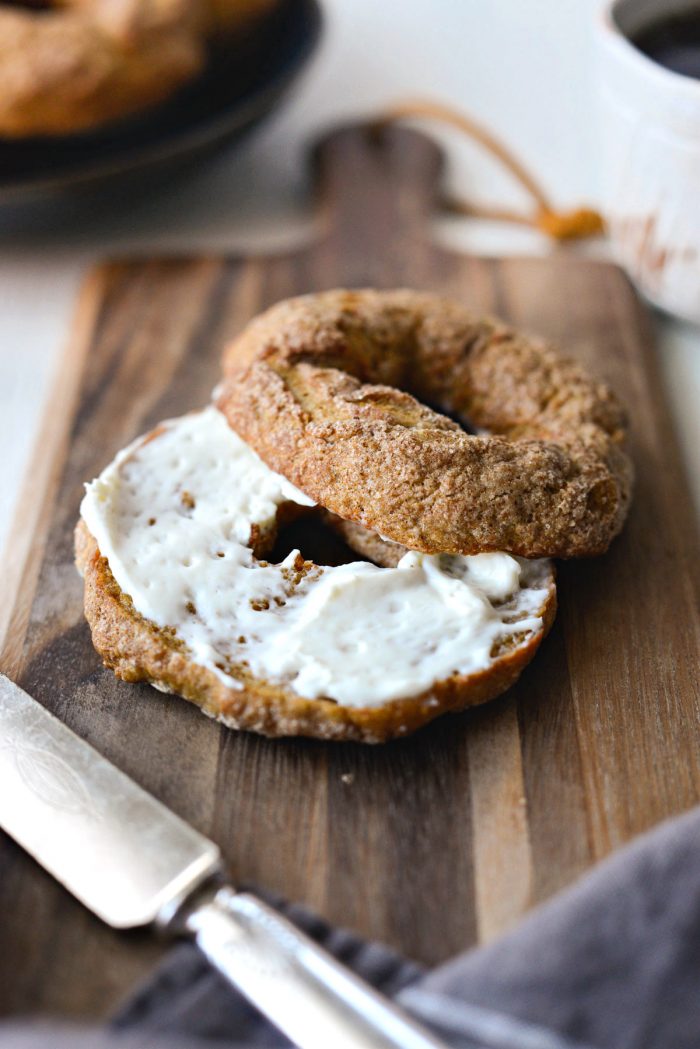 Enjoy! And if you give this Air Fryer Pumpkin Spice Bagels recipe a try, let me know! Snap a photo and tag me on twitter or instagram!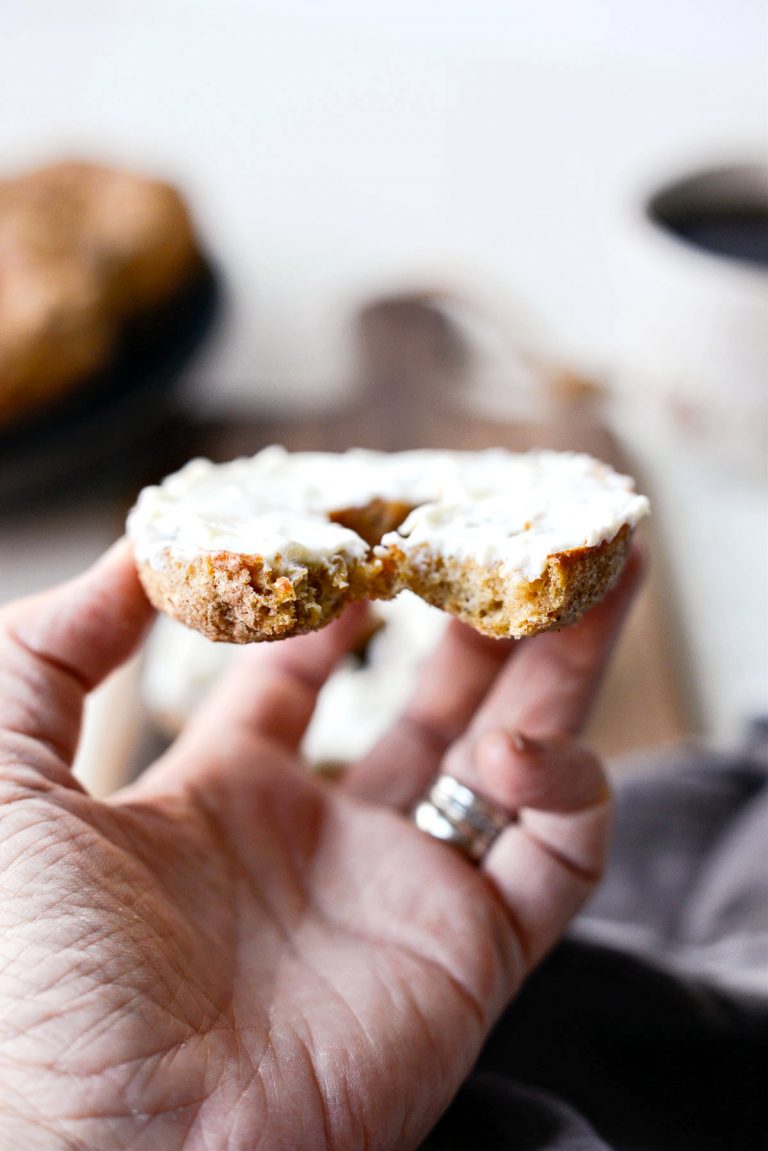 This post may contain affiliate links.
Buy the Cookbook: Simply Scratch : 120 Wholesome Homemade Recipes Made Easy Now available on Amazon »
THANK YOU in advance for your support!