This Homemade Montreal Chicken Seasoning Recipe has a robust blend of garlic, herbs and spices. Perfect on chicken or vegetables especially delicious when grilled! Yields 5 tablespoons but can easily be doubled or tripled.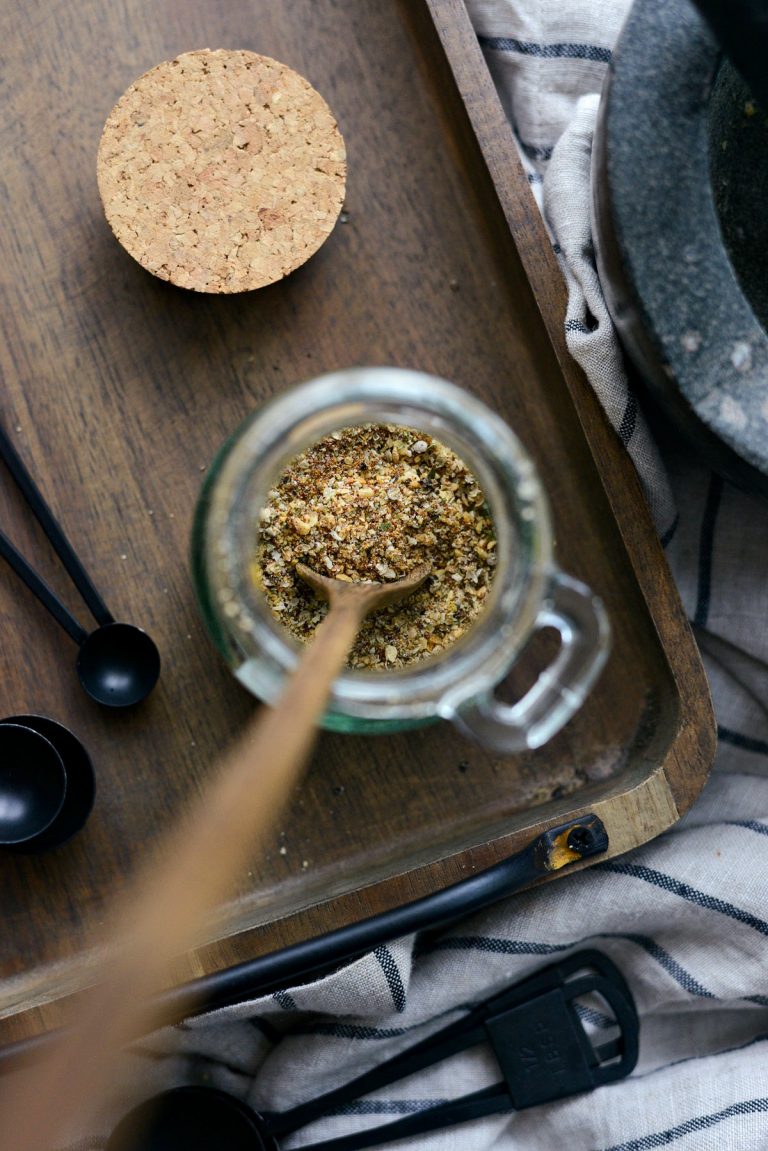 Love seasoning blends but prefer homemade to store bought? ME TOO!
Every week I grill a batch of chicken breasts. Usually Pat will use it for his lunch during the week, Haileigh will take it to work and I will slice and toss it with a salad. Keeping a container of grilled chicken breasts in the fridge has become a saving grace and the weekly norm around here.
This summer, having a this Montreal chicken seasoning blend on hand has made the whole thing so much easier. No messing marinades! If I were you, I'd make a double or triple batch of this because I have a feeling you are going to love it just as much as we do.
What is Montreal Chicken Seasoning?
A ready-made, flavorful symphony of dried garlic, herbs and spices that I can quickly be tossed with chicken or sprinkle over vegetables before grilling.=;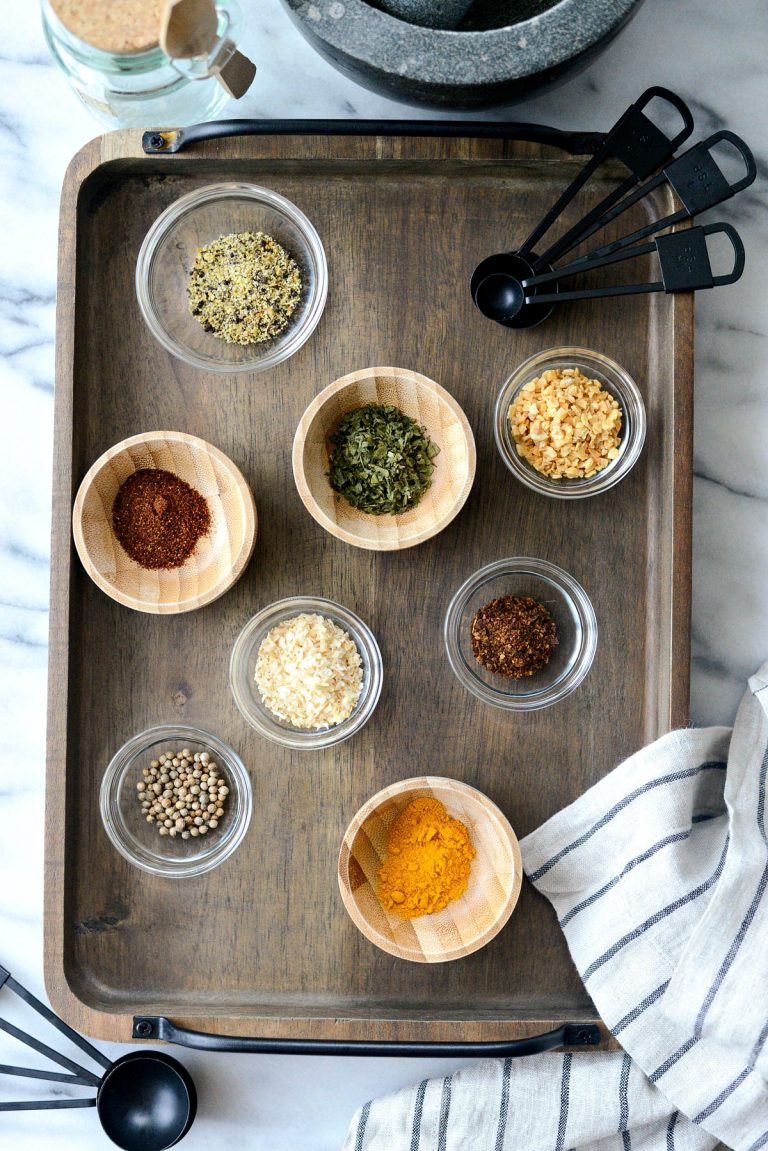 To Make this Montreal Chicken Seasoning You Will Need:
dried garlic
and dried onion
lemon pepper
parsley flakes
whole coriander seeds
Aleppo pepper
paprika
turmeric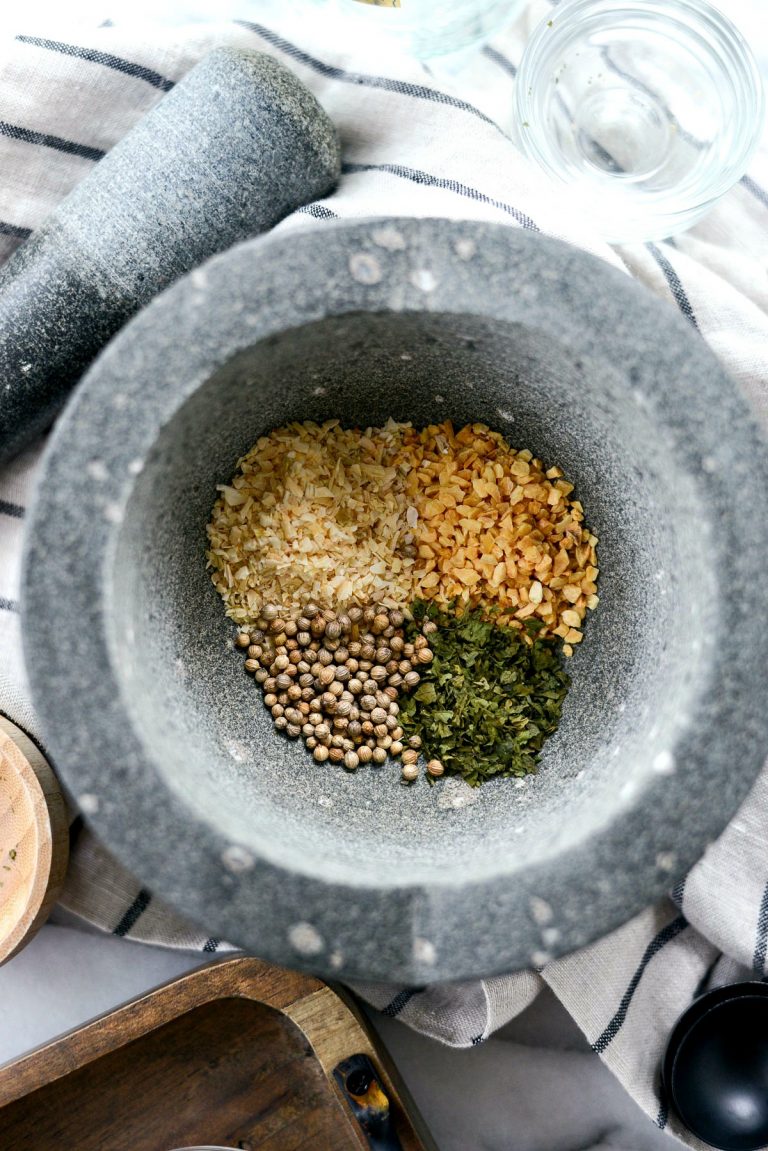 First, measure and add 1-1/2 tablespoons each of dried garlic and onion and then 1-1/2 teaspoons each dried parsley and whole coriander seed into a mortar.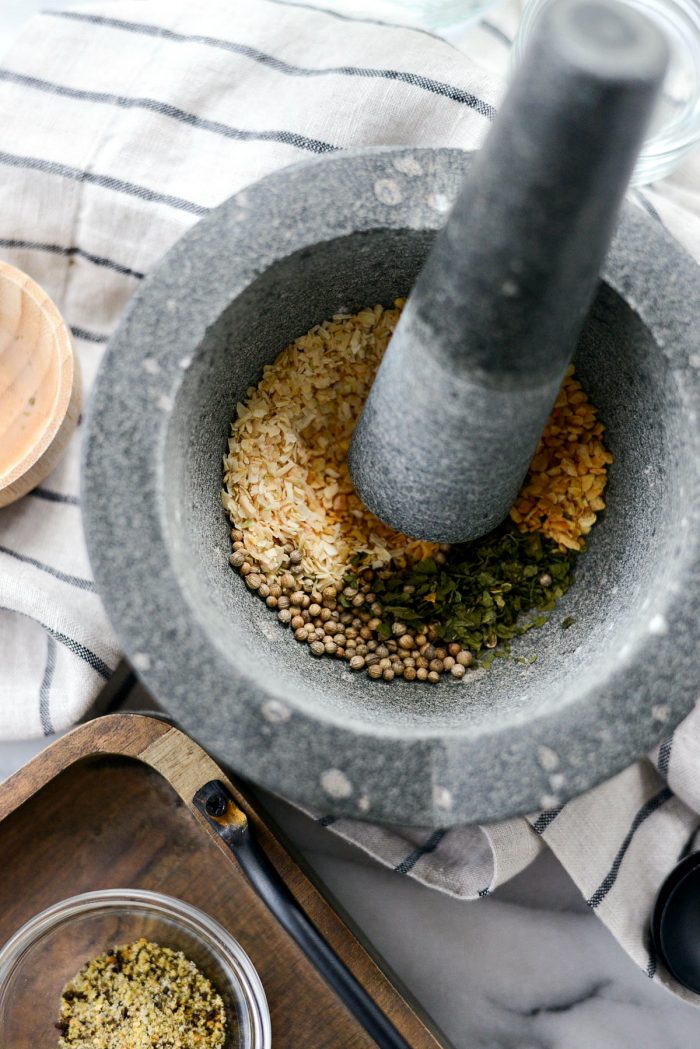 Then, using the pestle, crush and grind the herbs and spices together until finely ground.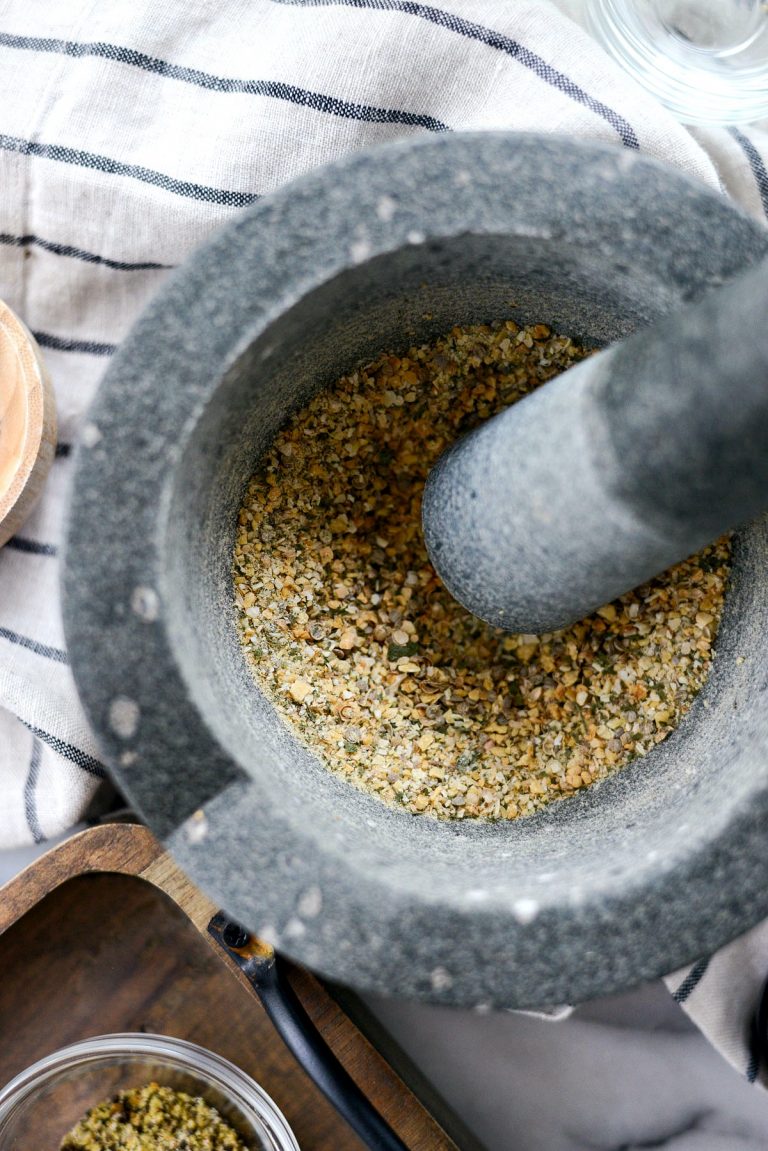 They shouldn't be pulverized into dust, but not too large that they can't fit through spice shaker top. Alternatively, you can use a spice grinder to do this. I prefer to take my aggression out with a pestle.
>insert flexing arm emoji<
Next add the ground herbs and spices into a jar along with 1 tablespoon lemon pepper, 1 teaspoon Aleppo pepper (or substitute with 3/4 teaspoon red pepper flakes – which if large, should be put into the mortar and ground), 1 teaspoon paprika and 1/2 teaspoon ground turmeric.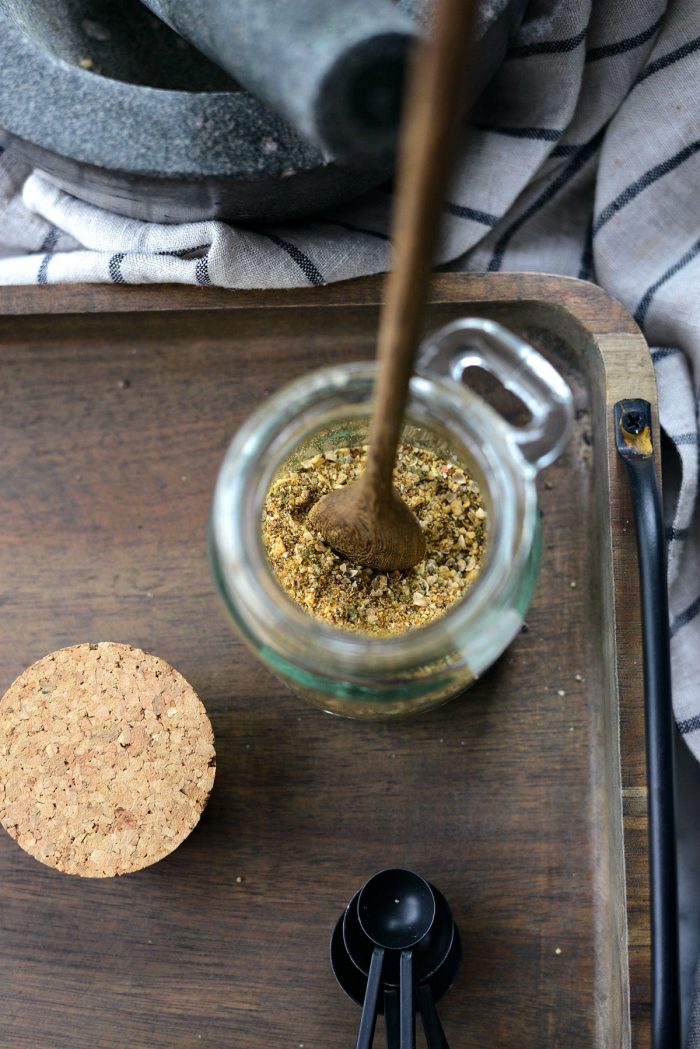 Lastly, stir until everything is thoroughly combined.
This recipe makes roughly 5 tablespoons, however I usually double it and sometimes triple because it's freaking amazing and I use it so often.
Store it in a glass jar or container that has tight fitting lid and place in a cool, dry place for up to 6 months or longer.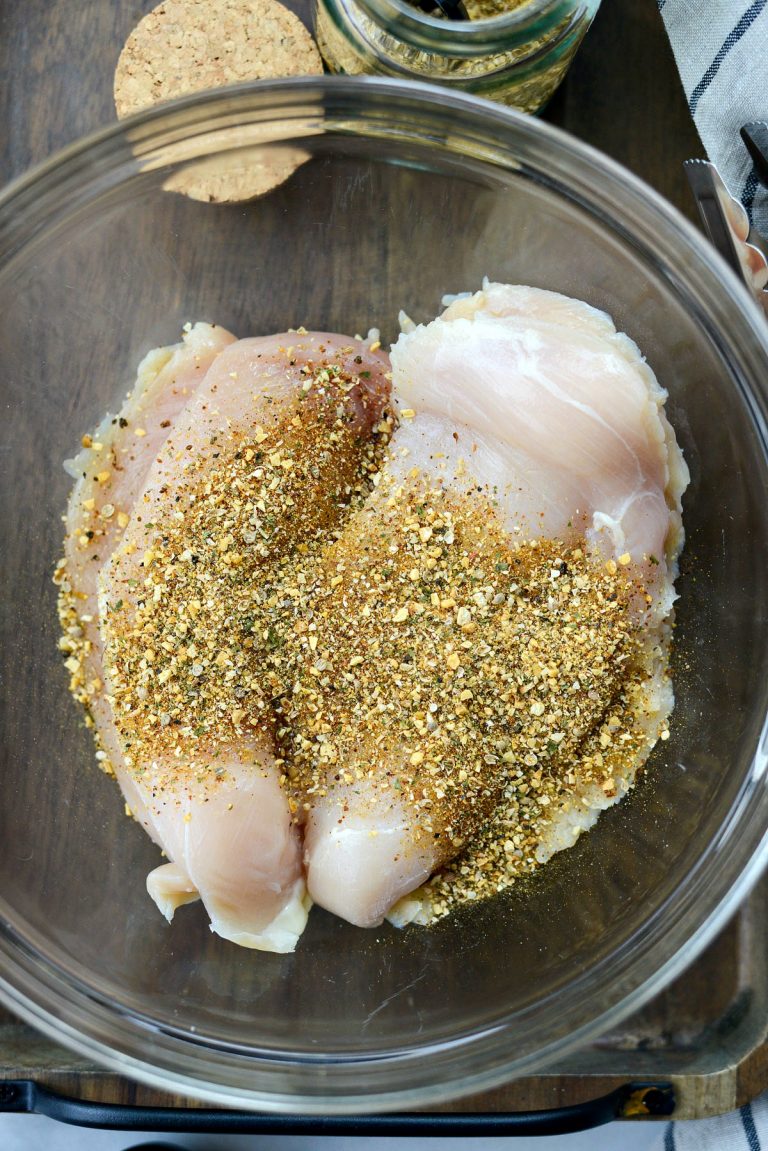 How to Best Use Montreal Chicken Seasoning:
Toss 4 chicken breast halves into a bowl with 2 teaspoons light olive oil and 2 tablespoons of the seasoning.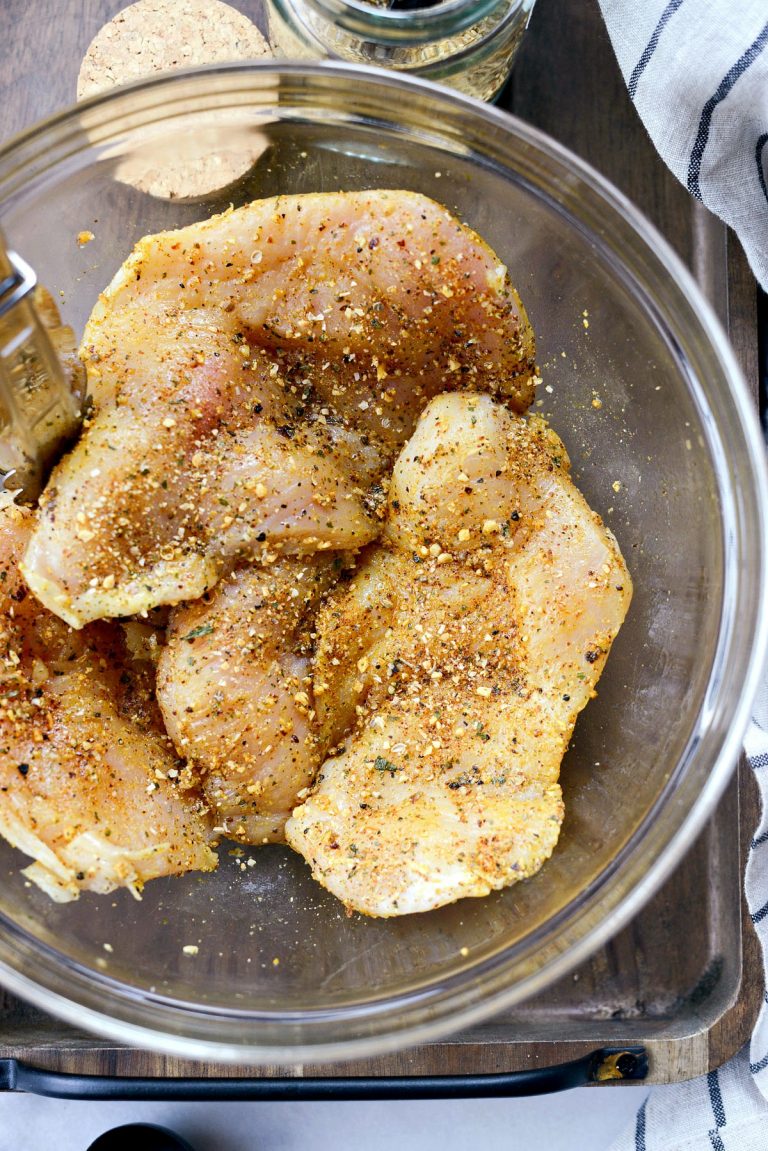 Let this sit and do its thing on the counter while you preheat your grill to 450°.
When preheated, place the seasoned chicken breasts onto the grates and grill for approximately 4 to 6 minutes a side, or until fully cooked. Always allow the chicken to rest under tented foil, for 4 to 5 minutes before serving.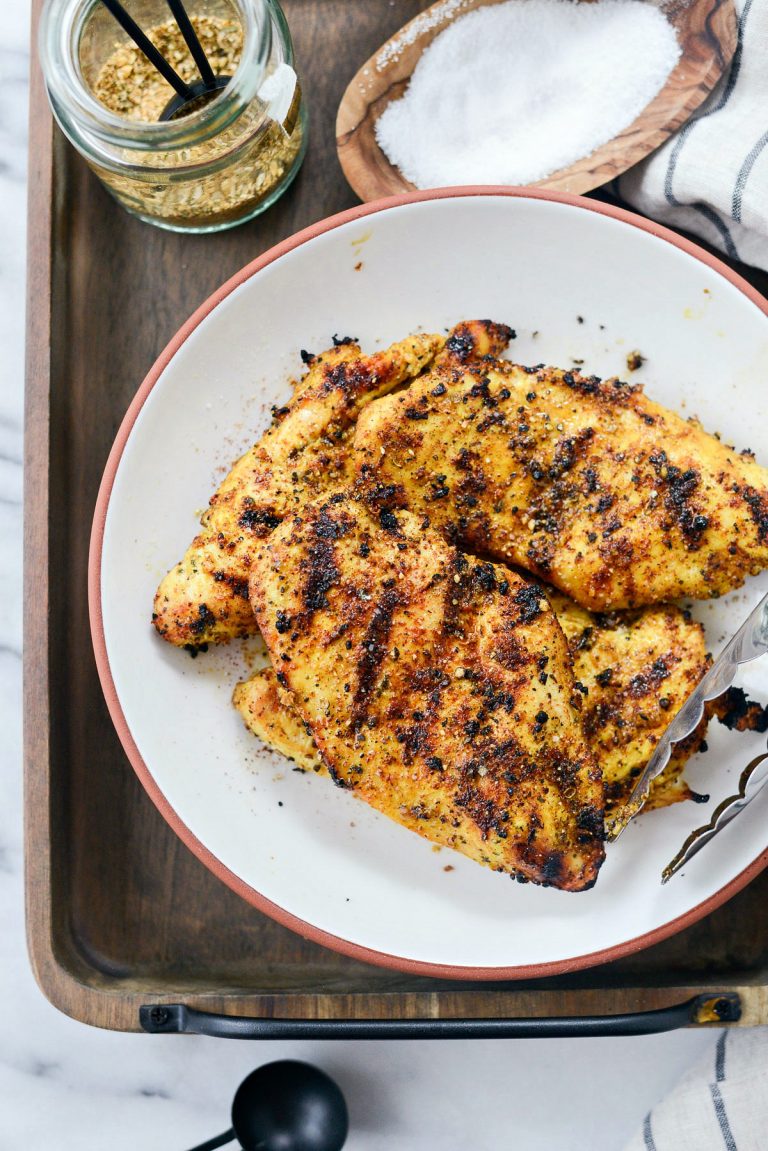 Finally, I always add a few additional small pinches of kosher salt and a few turns of black pepper before I dig in.
For MORE homemade seasonings and spice blend recipes CLICK HERE!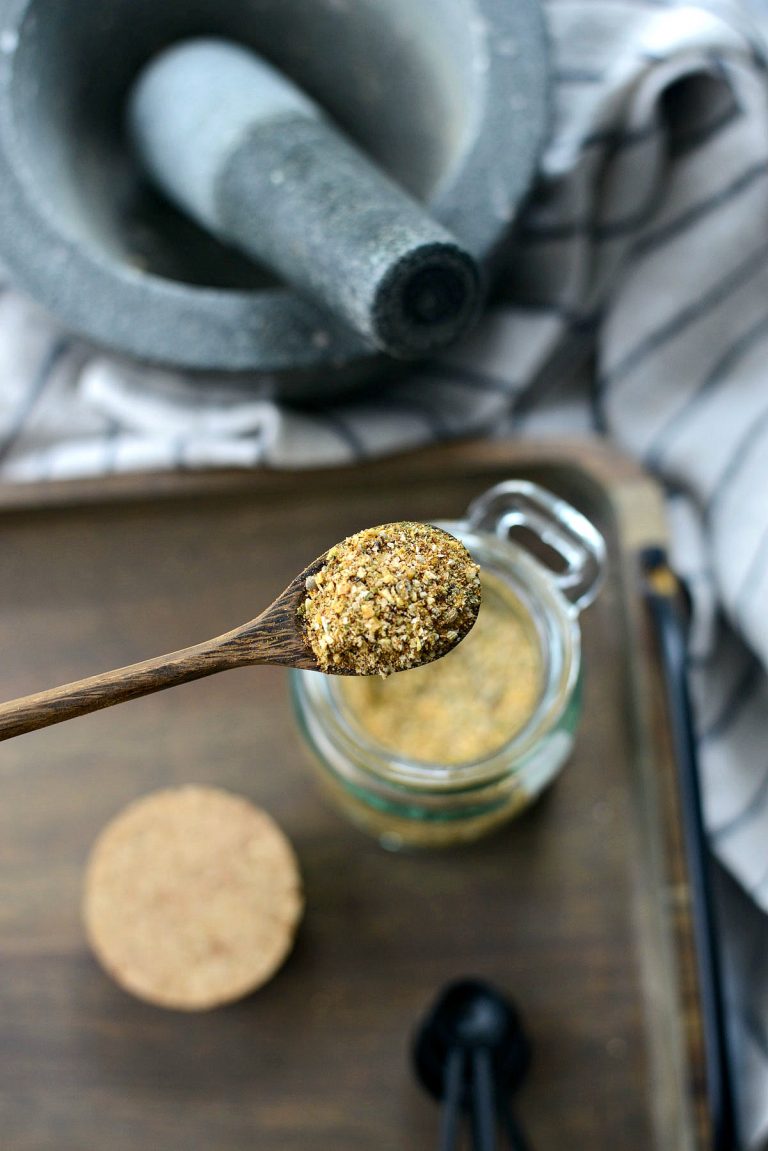 Enjoy! And if you give this Montreal Chicken Seasoning recipe a try, let me know! Snap a photo and tag me on twitter or instagram!
This post may contain affiliate links.
Buy the Cookbook: Simply Scratch : 120 Wholesome Homemade Recipes Made Easy Now available on Amazon »
THANK YOU in advance for your support!