There's so much flavor going on in these Vegetarian Chorizo Stuffed Sweet Potatoes! Roasted sweet potatoes are stuffed with vegetarian chorizo and topped with crispy black beans, drizzled with a southwest tahini dressing and finished off with fresh avocado, cilantro and green onions. A satisfying meal in and of itself!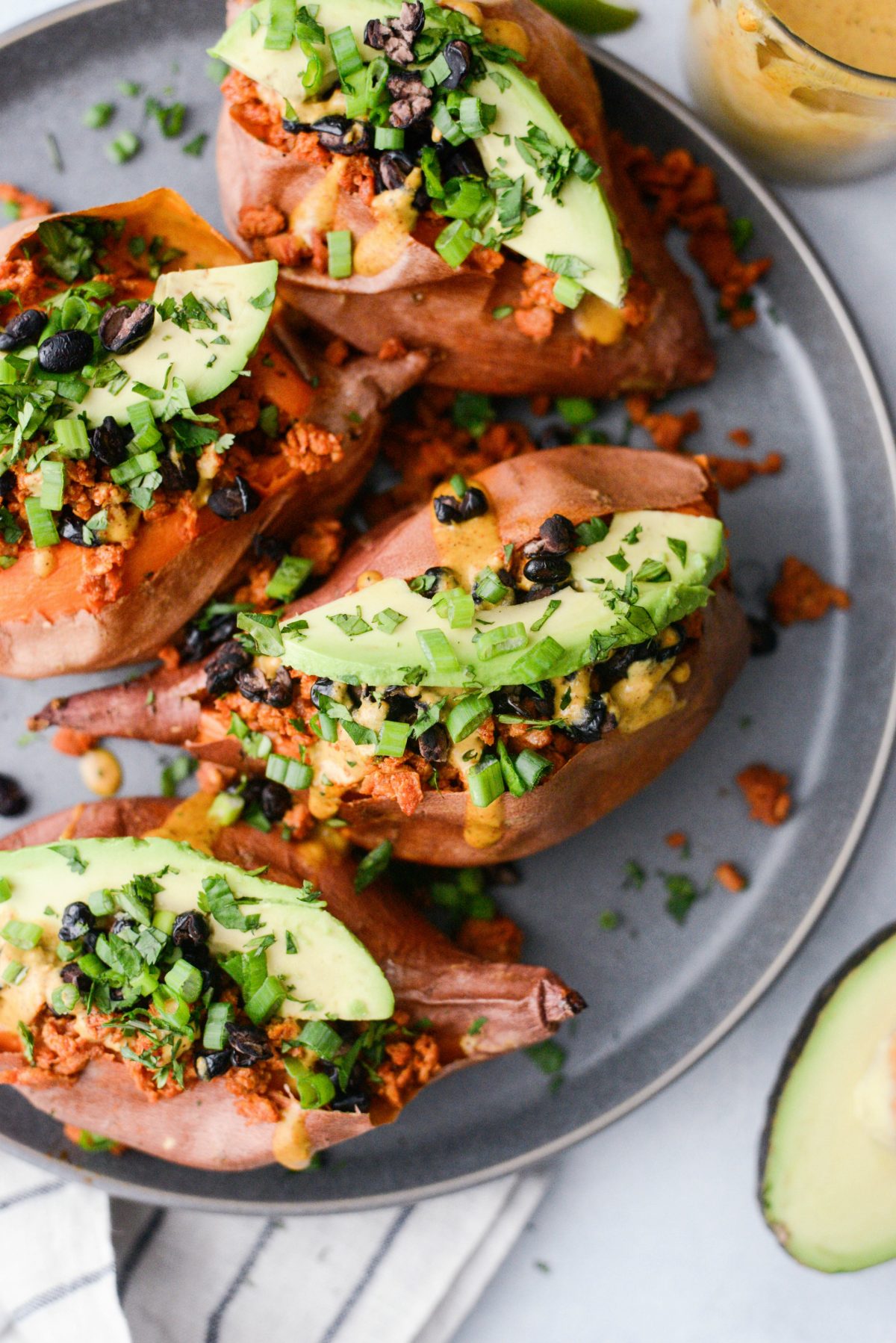 Stuffed sweet potatoes is a trend I can get behind. In fact, this has been my lunch many times and is incredible. I absolutely love the sweet potato, chorizo and black bean combo. Inspired by these tacos, I decided to make a lighter vegetarian version and thus this recipe was born.
The game changer is the crispy roasted black beans! As you know, I love crispy roasted chickpeas and then wondered if I could do the same with black beans. With the buttery smooth sweet potato and tender vegetarian chorizo, the crispy black beans add crunch! And then for a punch of Southwest flavor, I whipped up a quick southwest tahini dressing.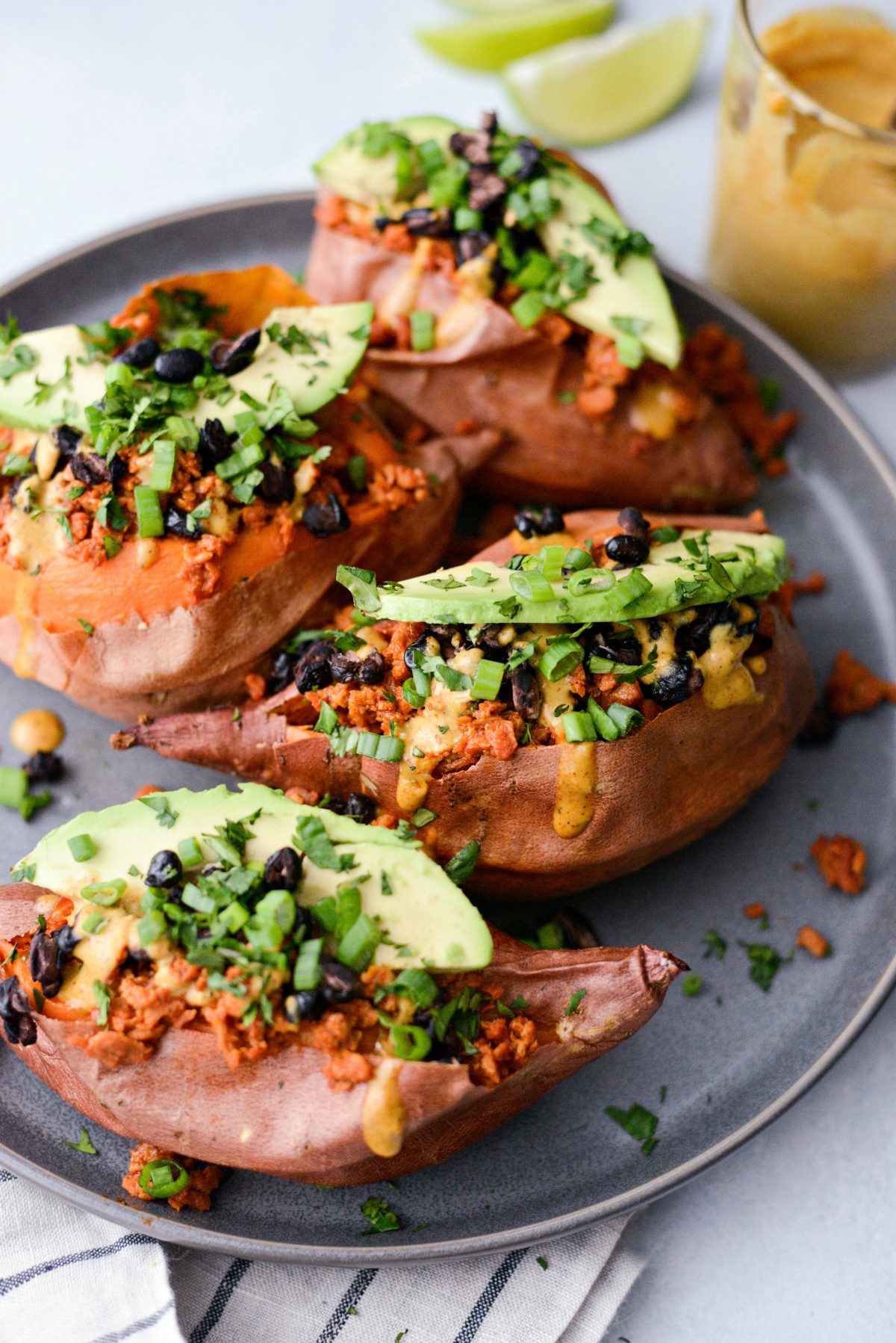 The rest of the toppings are the icing on the sweet potato cake! Fresh avocado, cilantro and sliced green onions. Delicious!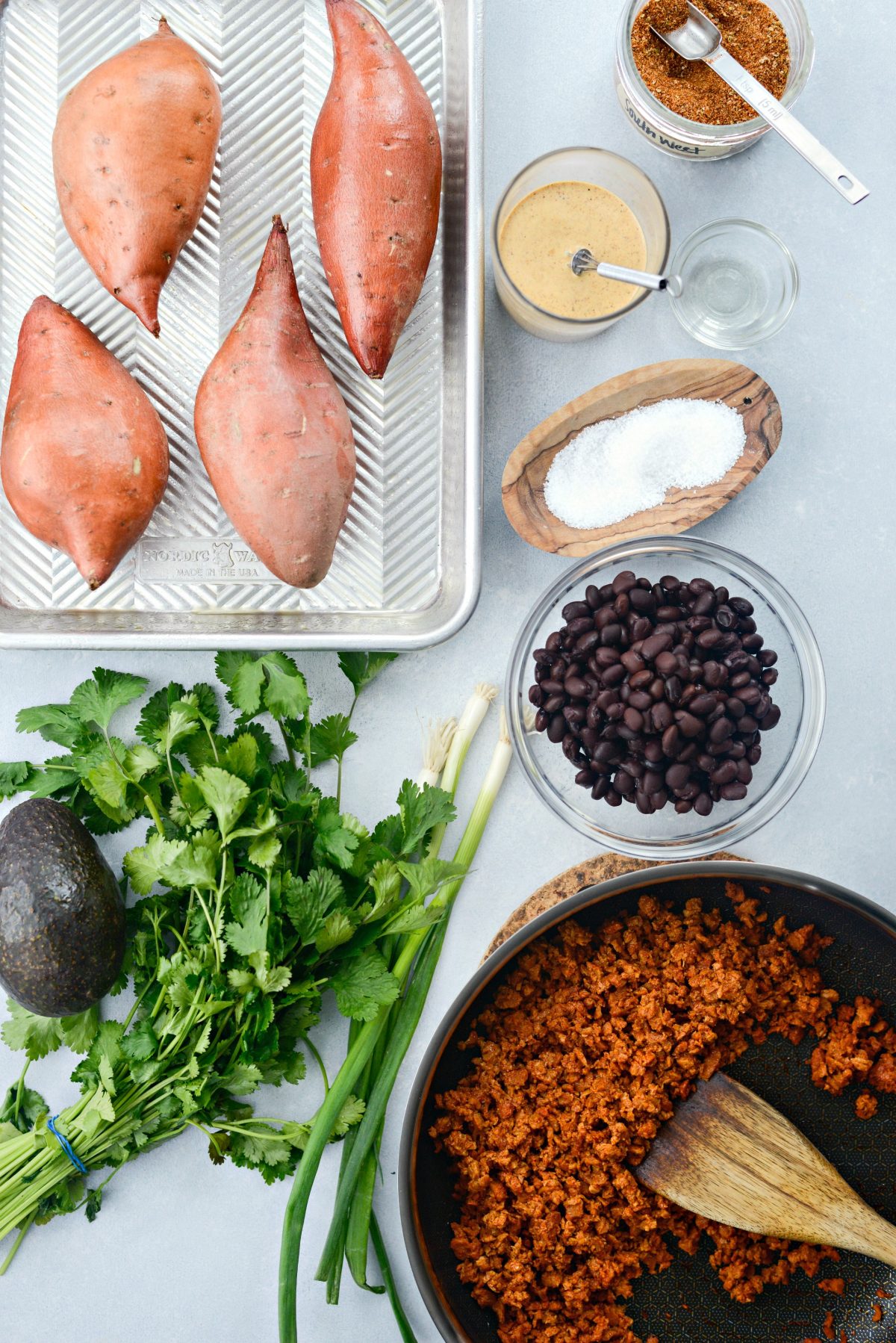 To Make These Vegetarian Chorizo Stuffed Sweet Potatoes You will need:
4 small to medium sweet potatoes (scrubbed and patted dry)
olive oil spray
black beans
kosher salt
vegetarian chorizo crumbles
southwest tahini dressing
avocado
green onions
cilantro
The vegetarian chorizo is indeed store-bought. I am however trying and testing different recipes to make my own. I mean, I've made vegan taco meat so it can and will be done. However for now, simply follow the package instructions to reheat/cook. It literally only takes 5 minutes, and is really delicious!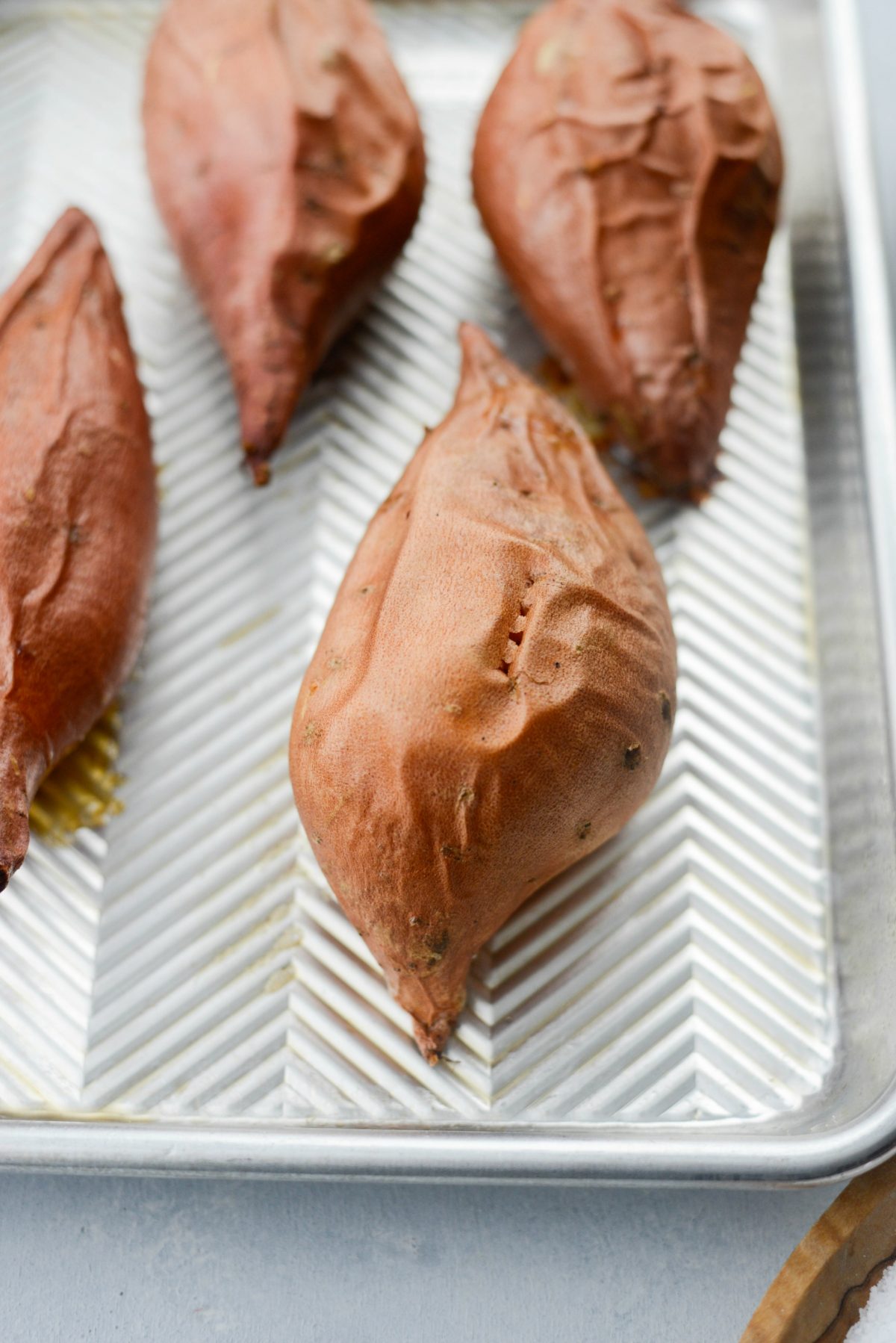 First, preheat your oven to 375° and lightly spray the bottom of a small rimmed baking sheet. Place the scrubbed sweet potatoes onto the pan and spray with olive oil. Roast for 1 hour or until a fork glides though the middle effortlessly.
Meanwhile make the crispy black beans. On a rimmed metal baking sheet toss the black beans (1 can rinsed, drained and patted dry) with 1 teaspoon olive oil and a few pinches of kosher salt. Spread evenly and roast for 3o minutes, rotating the pan halfway through or until crispy.
Roast the black beans at the same time you are roasting the sweet potatoes.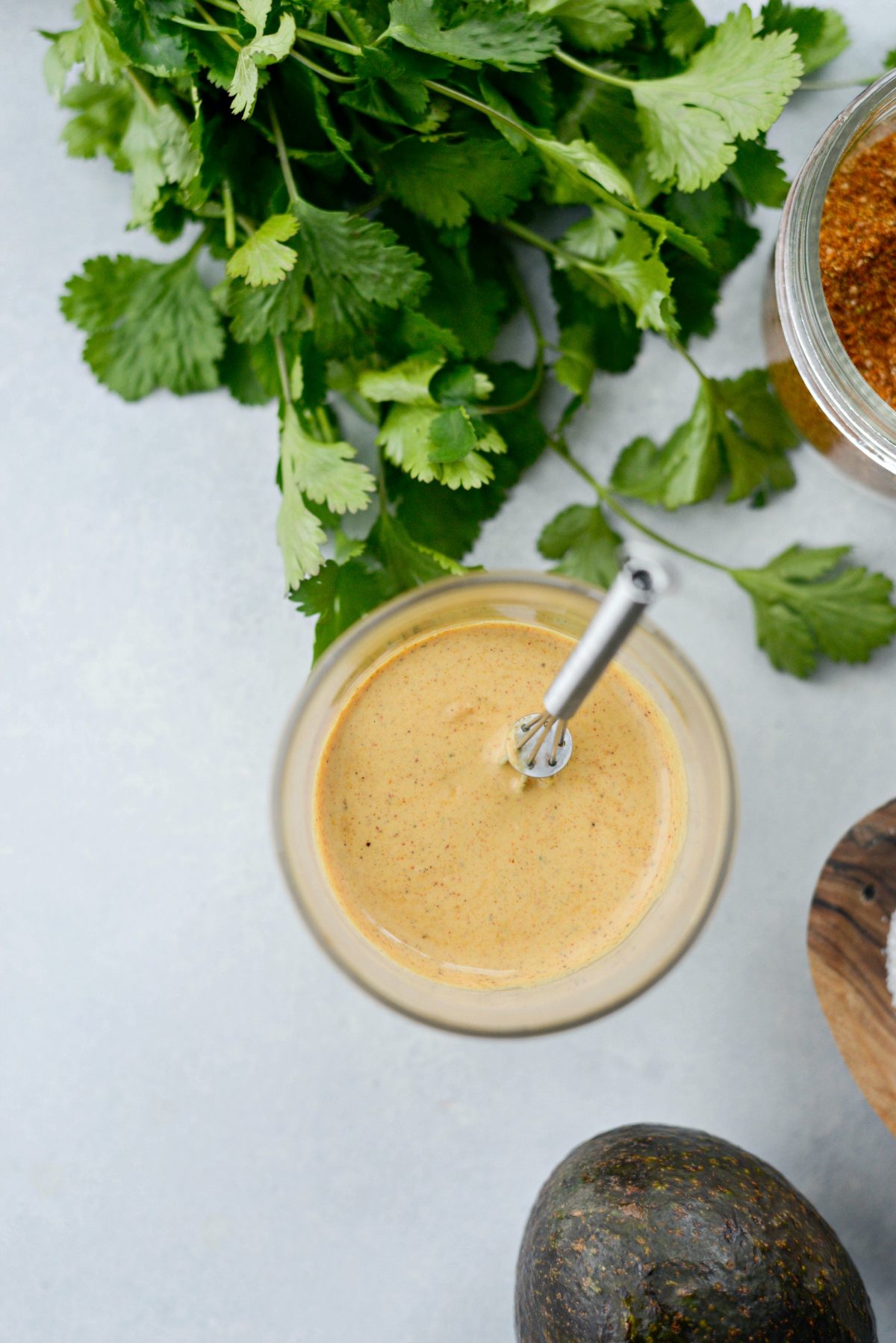 While everything is roasting, whip up the southwest tahini dressing by combining 2-1/2 tablespoon tahini with 2 teaspoons southwest seasoning, 1 small clove garlic (grated), juice of 1 lime (or about 2 tablespoons), 1 teaspoon olive oil. Whisk to combine and thin out with warm water until it reaches a desirable and pourable consistency.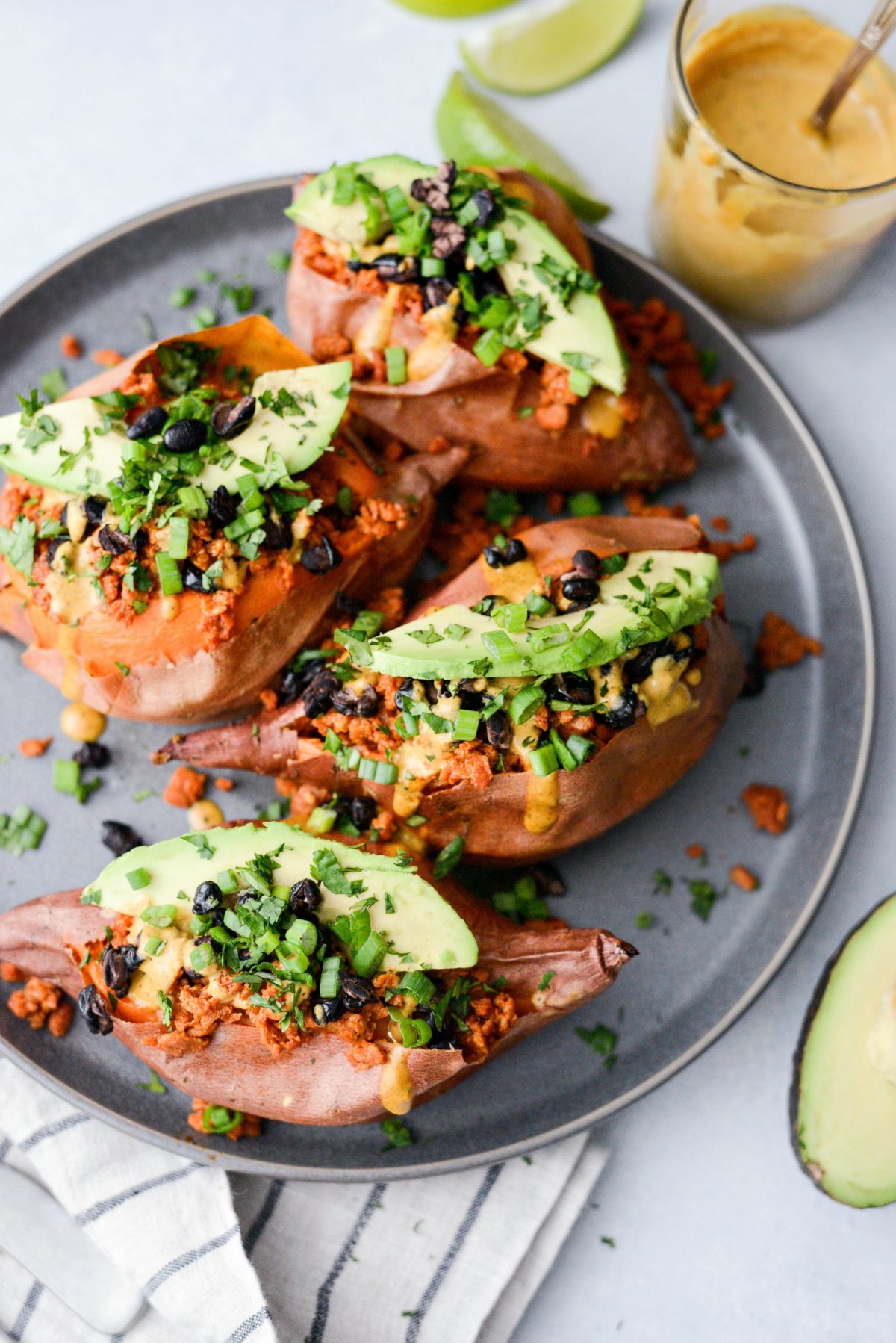 Once the sweet potatoes are roasted, top with the warm vegetarian chorizo, crispy black beans, a drizzle or two of the southwest tahini dressing and FINALLY garnish with a slice of avocado, green onions and minced fresh cilantro.
How To Get Ripe Avocados To LAST:
The trick to storing ripe avocados so they last is a no-brainer, it's easy and effective and has saved me SO much money. First buy hard to the touch, bright green avocados and allow them to ripen on the counter. Once they are black, soft to the touch (NOT squishy) pop them into the fridge. Because here is where they will last for quite a few days! You guys this has changed my life and I owe this trick to my sisters. No more wasted avocados!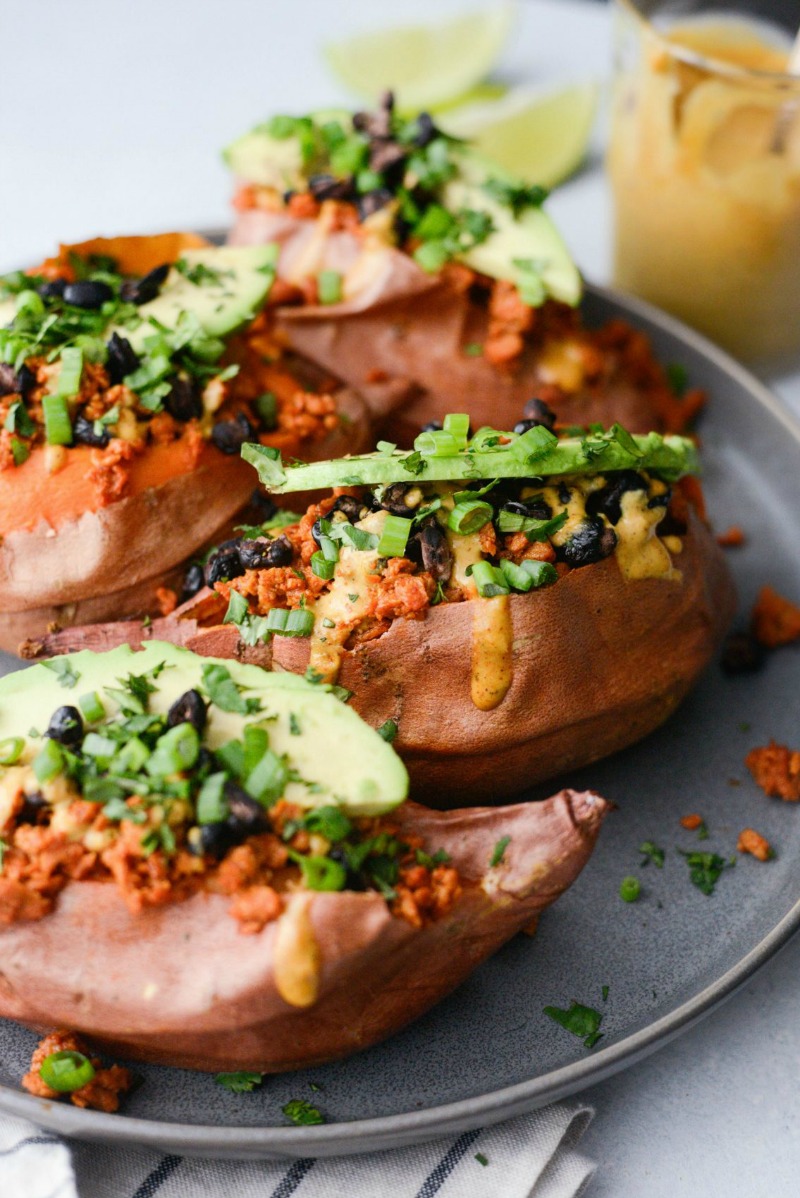 These Vegetarian Chorizo Stuffed Sweet Potatoes are incredible!
Creamy sweet potato meets smoky and spicy chorizo, crispy roasted black beans. All my favorite things! Finally drizzle with southwest tahini dressing and top with avocado and a burst of freshness from cilantro and green onions.
Translated: It's basically a party in your mouth.
Enjoy! And if you give this Vegetarian Chorizo Stuffed Sweet Potatoes recipe a try, let me know! Snap a photo and tag me on twitter or instagram!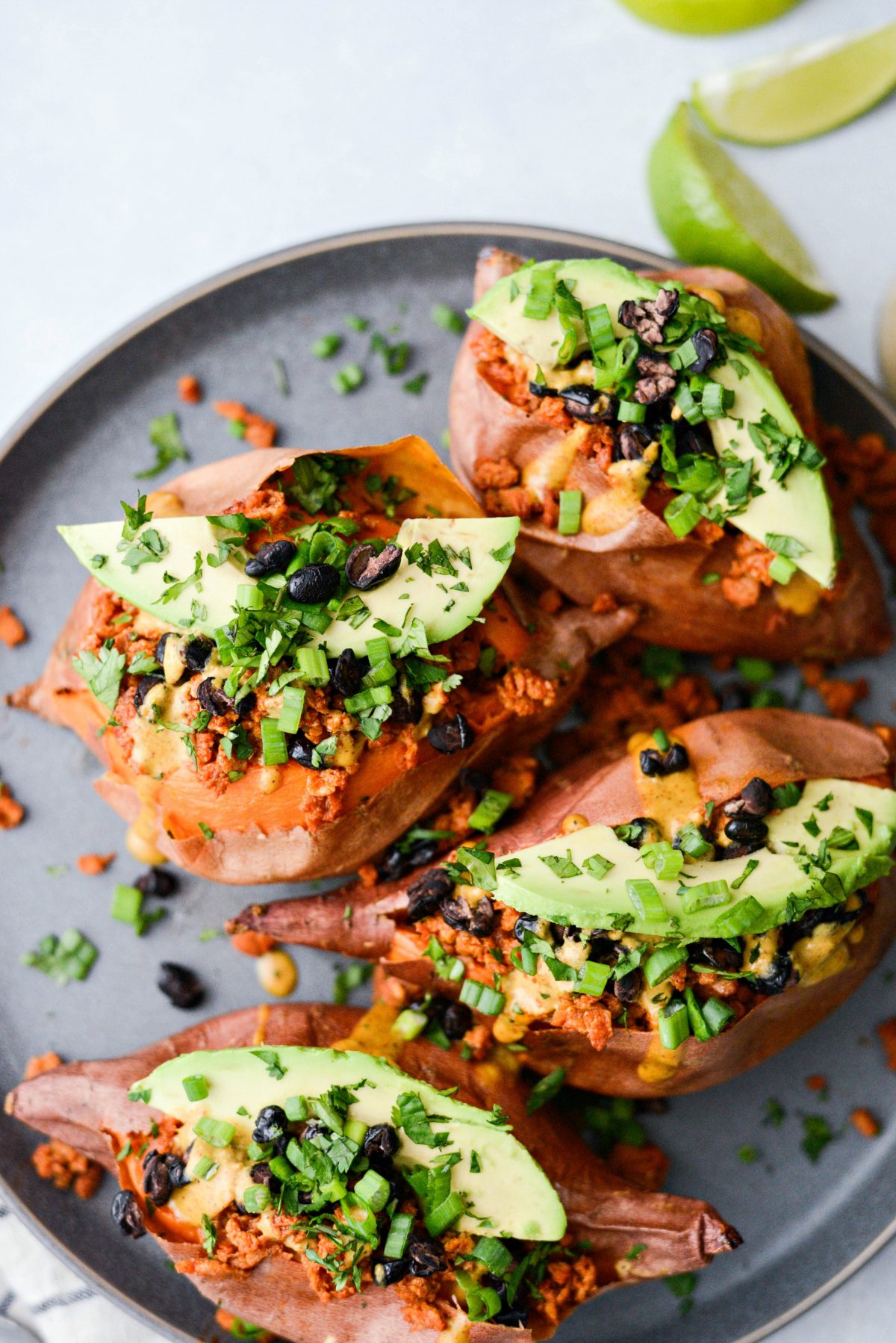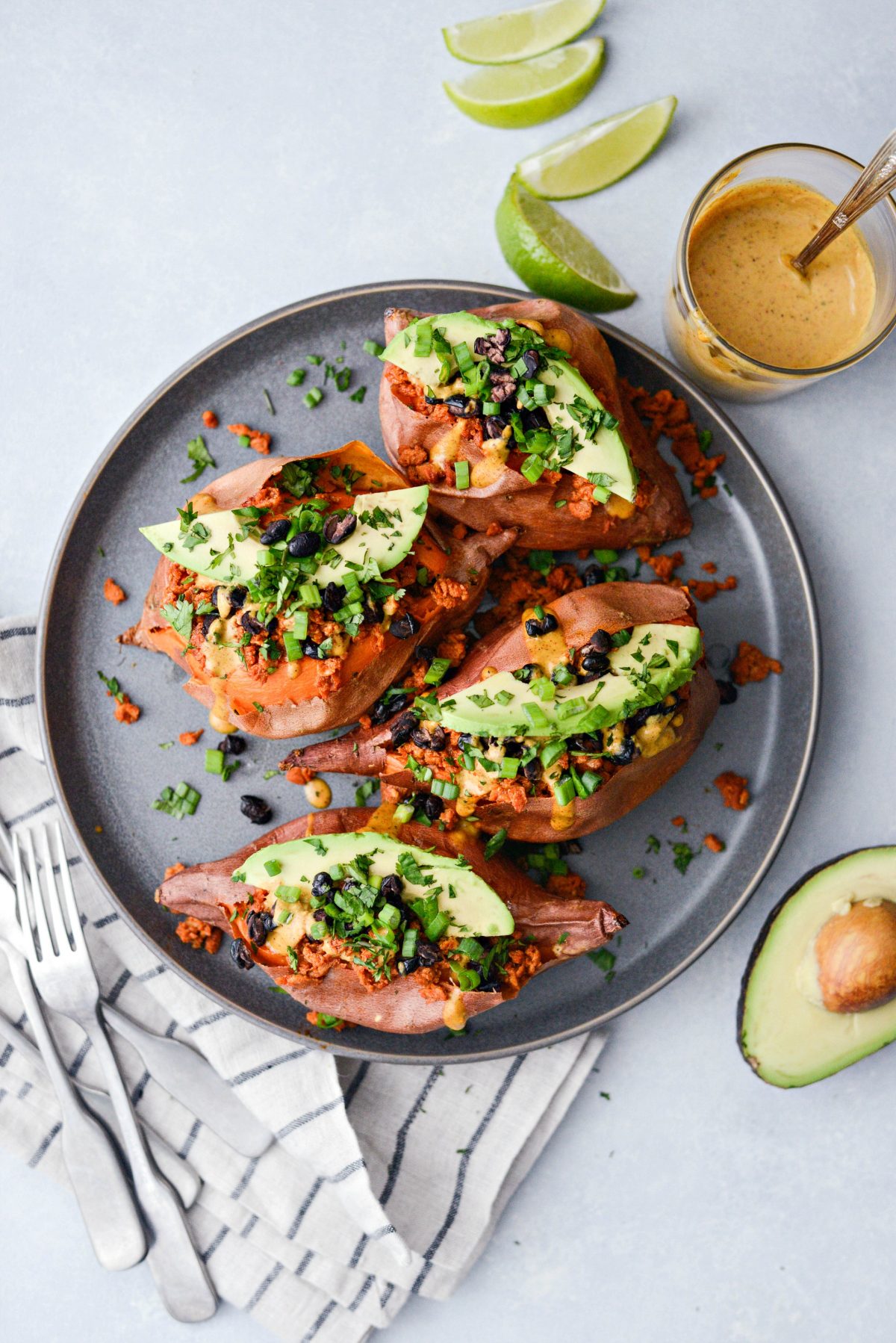 This post may contain affiliate links.
Buy the Cookbook: Simply Scratch : 120 Wholesome Homemade Recipes Made Easy Now available on Amazon »
THANK YOU in advance for your support!