Crispy Air Fryer Mozzarella Cheese Sticks are ridiculously delicious and better for you than deep fried! String cheese dipped and coated in seasoned breadcrumbs and then air fried until crispy! Serve with ranch dressing and marinara or pizza sauce. Makes 24 cheese sticks in 1 hour and 20 minutes.
I'll never say no to fried mozzarella cheese sticks. They remind me of fun times with good friends. However I've always wondered this one thing. Why an order at a bar or restaurant only comes with 5 fried cheese sticks in a basket? It doesn't makes sense! Like it's cheese rolled in breadcrumbs. People are going to want more than 5!
And for the love of all things good in the world (and my OCD tendencies) this recipe yields a nice rounded even amount.
With that said, you want to know what solves this problem? Making this recipe for crispy air fryer mozzarella cheese sticks. Obviously. This recipe makes a generous amount, so you won't be trying to split the odd number stick left on the plate.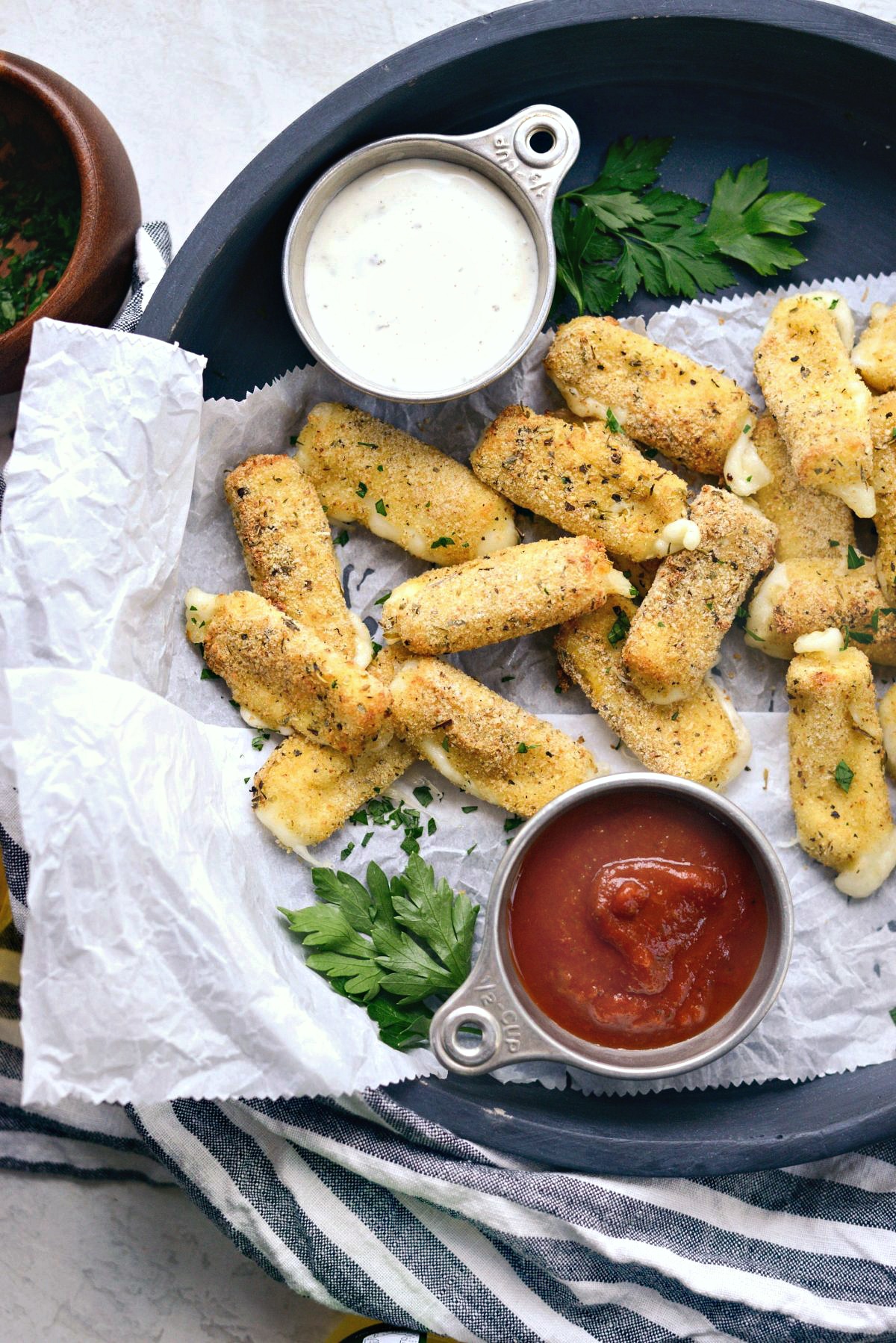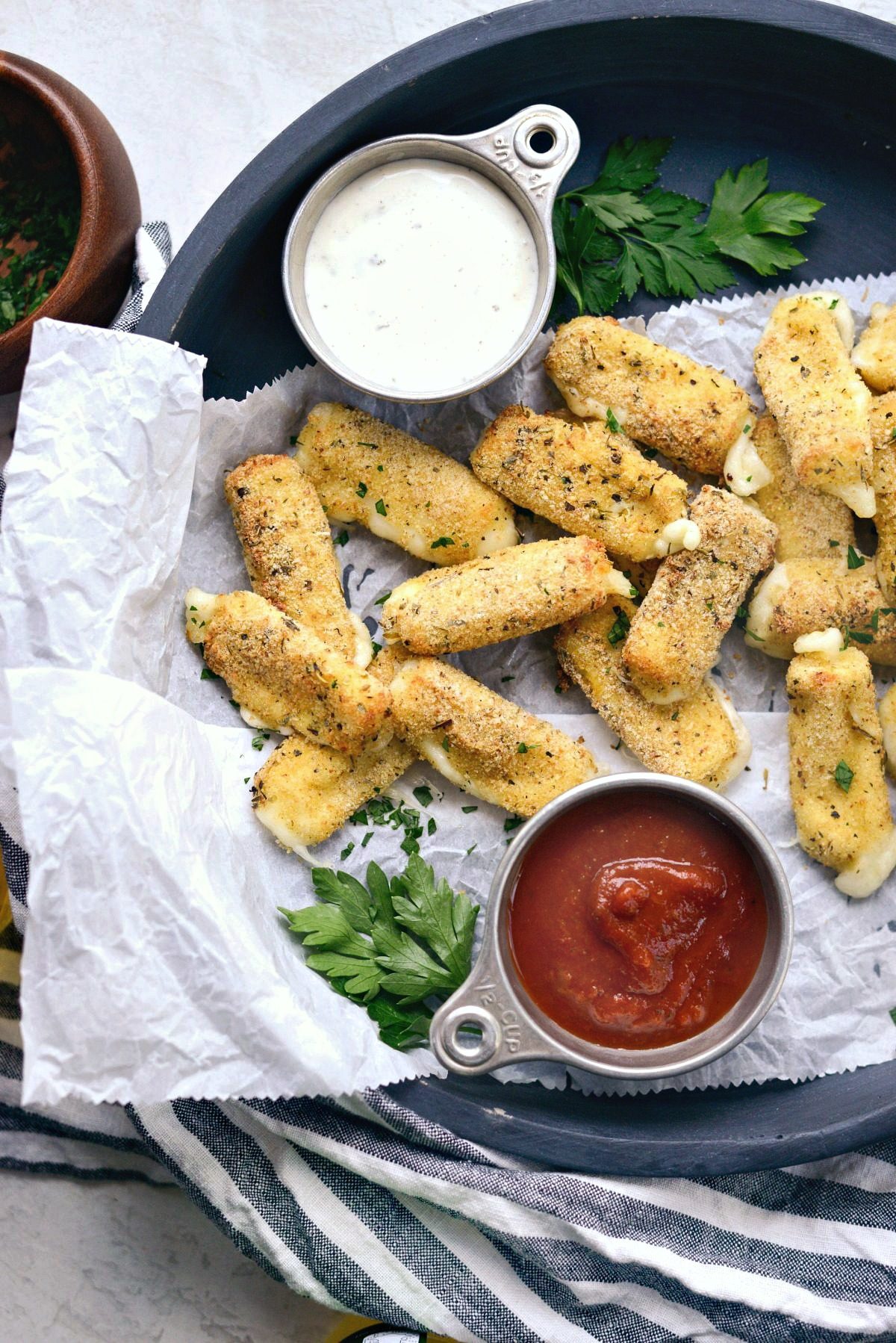 You are welcome! 🤣
To make these air fryer mozzarella cheese sticks you will need;
1 package of mozzarella cheese sticks (cut in half)
1 large egg
1/2 cup all-purpose flour
1/2 cup of breadcrumbs
1-1/2 teaspoons italian seasoning
kosher salt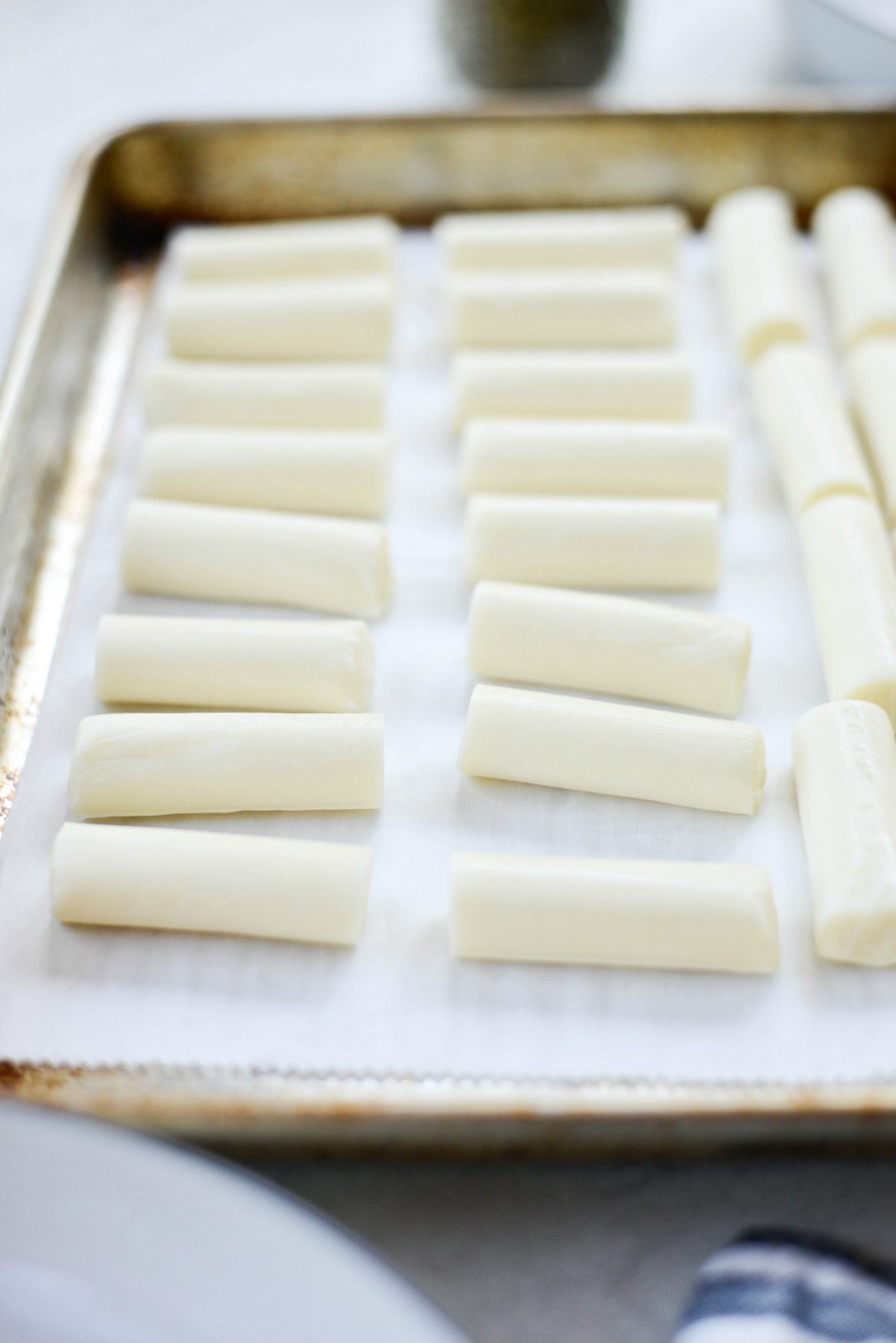 Start by placing the mozzarella cheese stick halves on a parchment paper lined rimmed baking sheet. Make sure to use a pan that will fit in your freezer. Flash-freeze these for 20 minutes.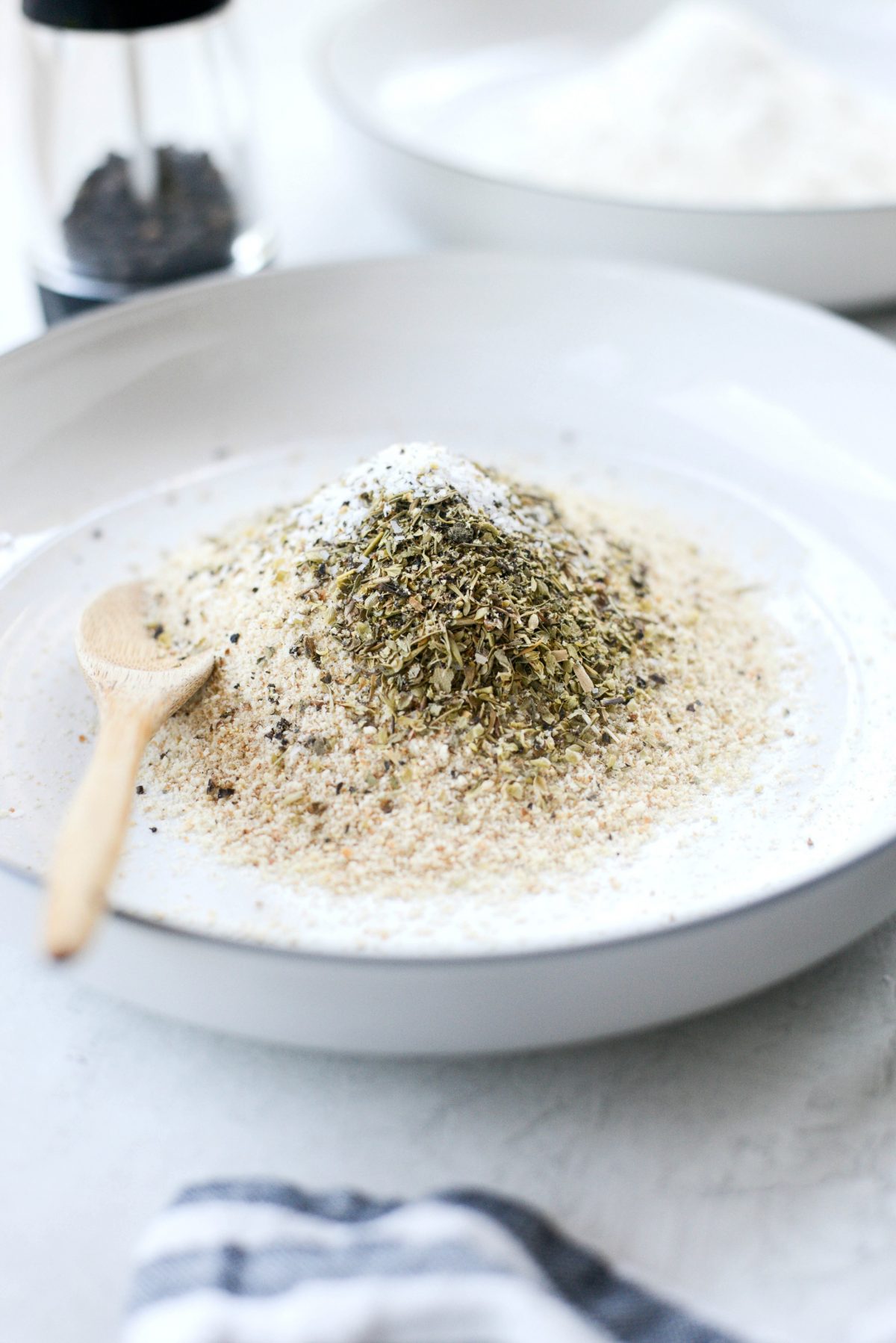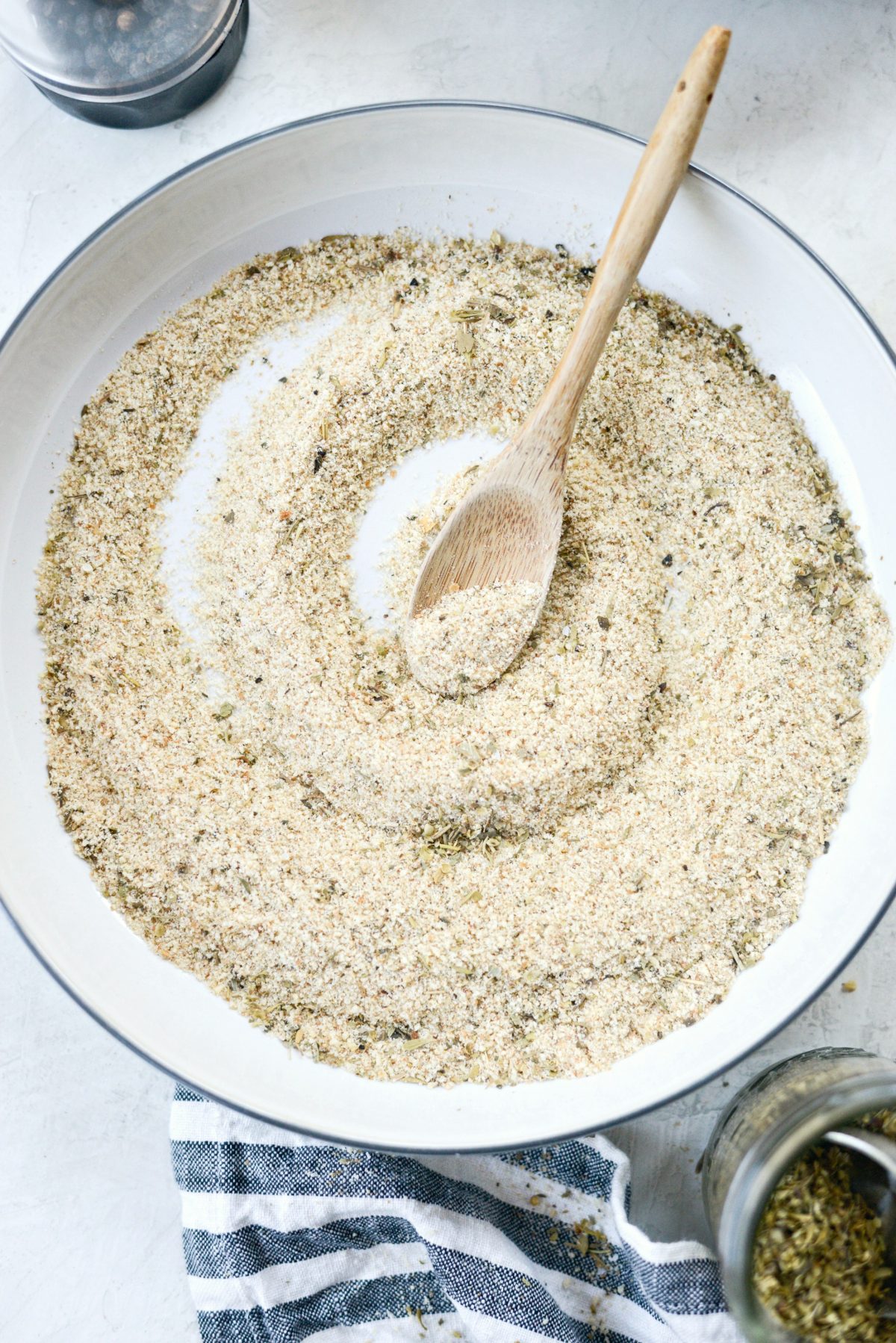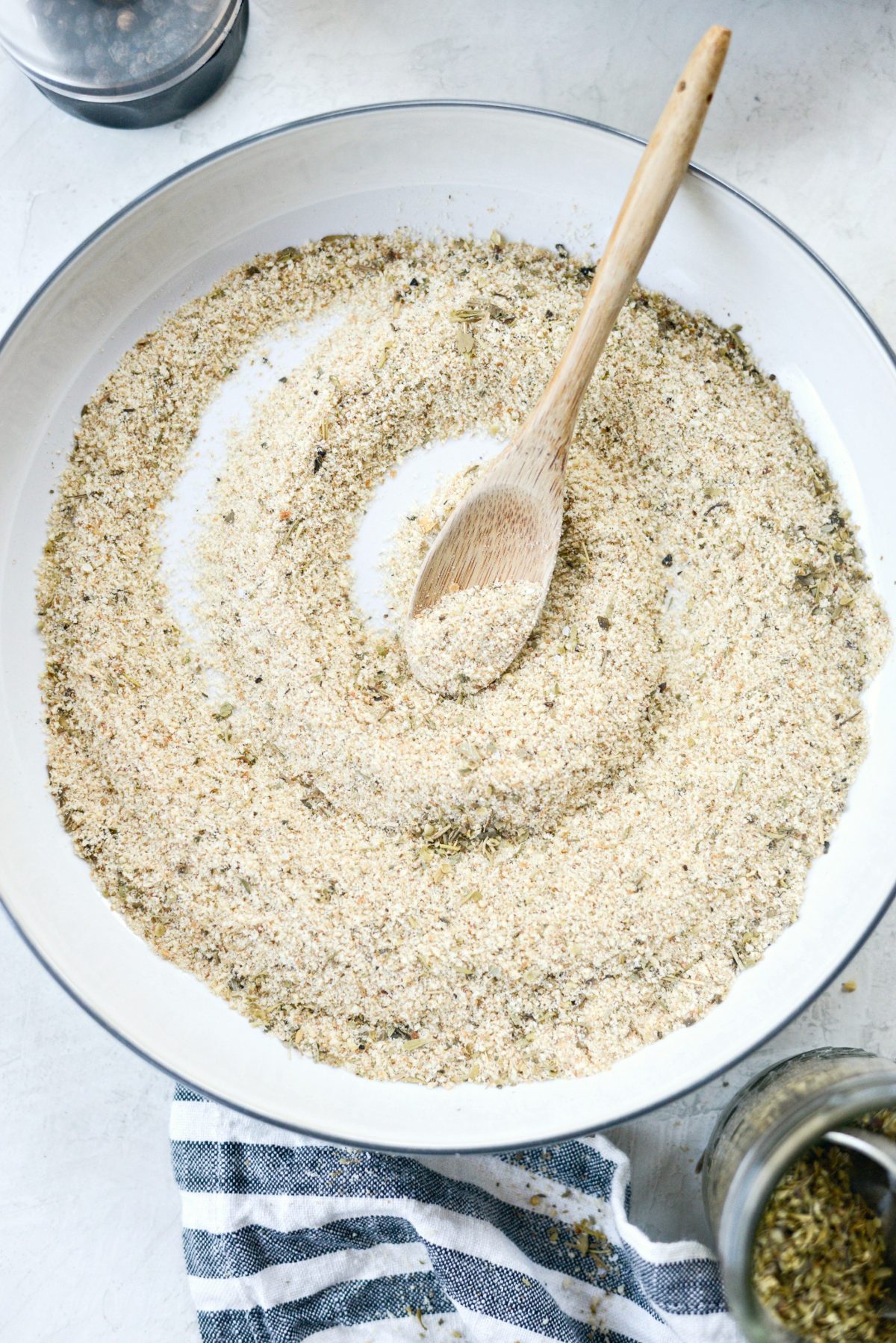 Meanwhile in a shallow bowl, combine the bread crumbs, Italian seasoning and kosher salt, stir to combine well.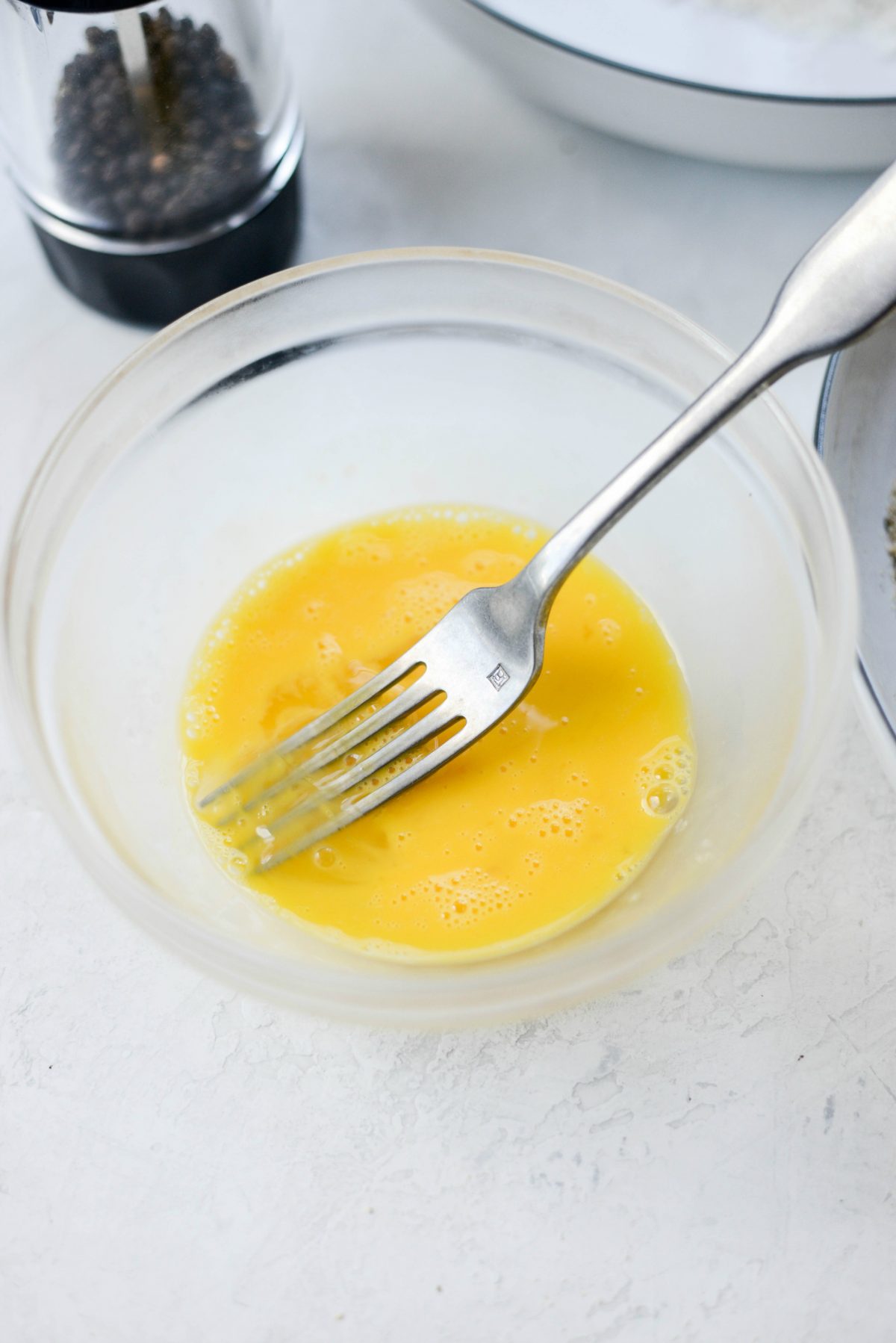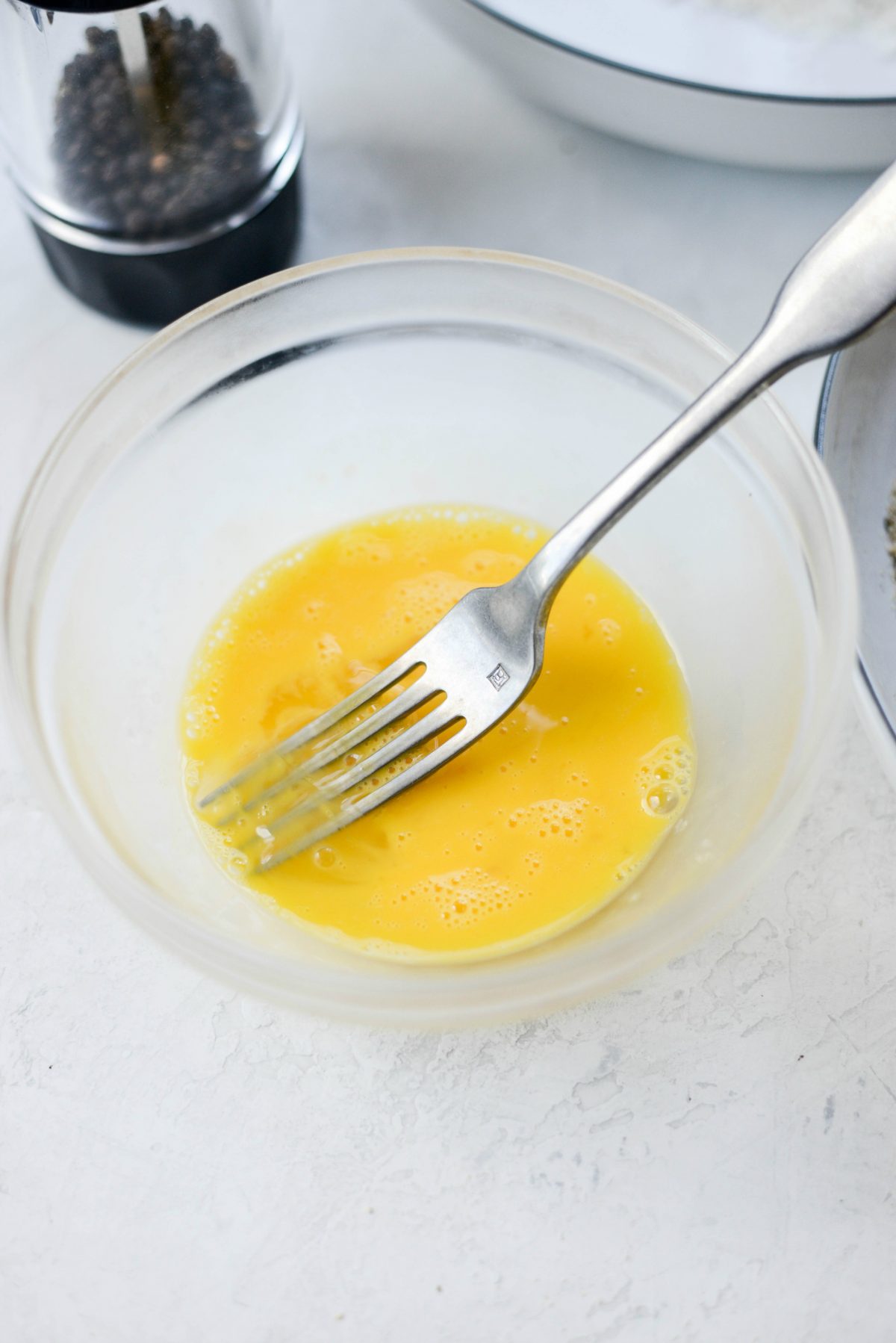 Then crack the egg into a shallow bowl and beat with a fork.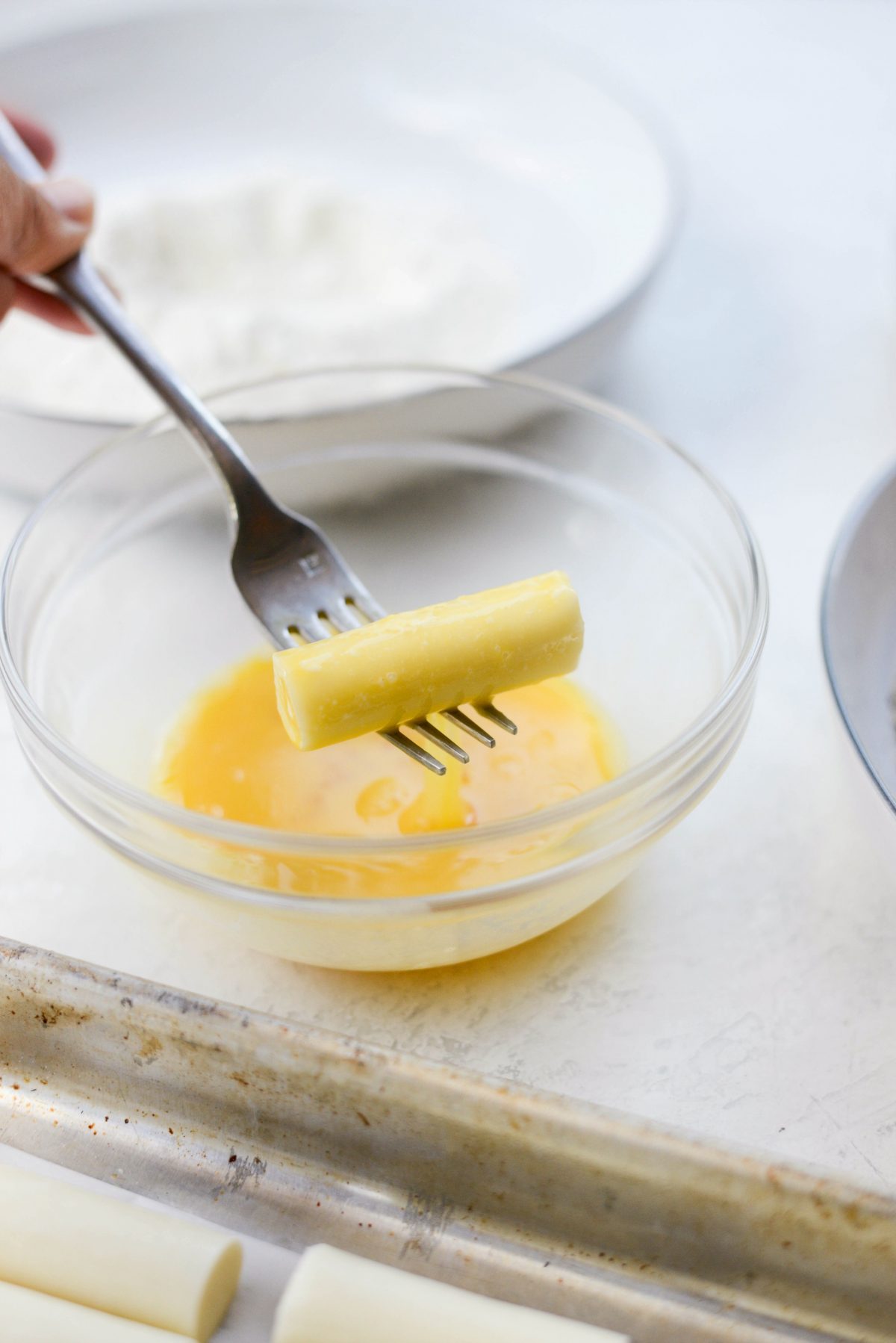 Once the cheese sticks have been flashed frozen, dip them into the flour first and then the beaten egg. To avoid gunking up your digits, I highly recommend using a fork to do this.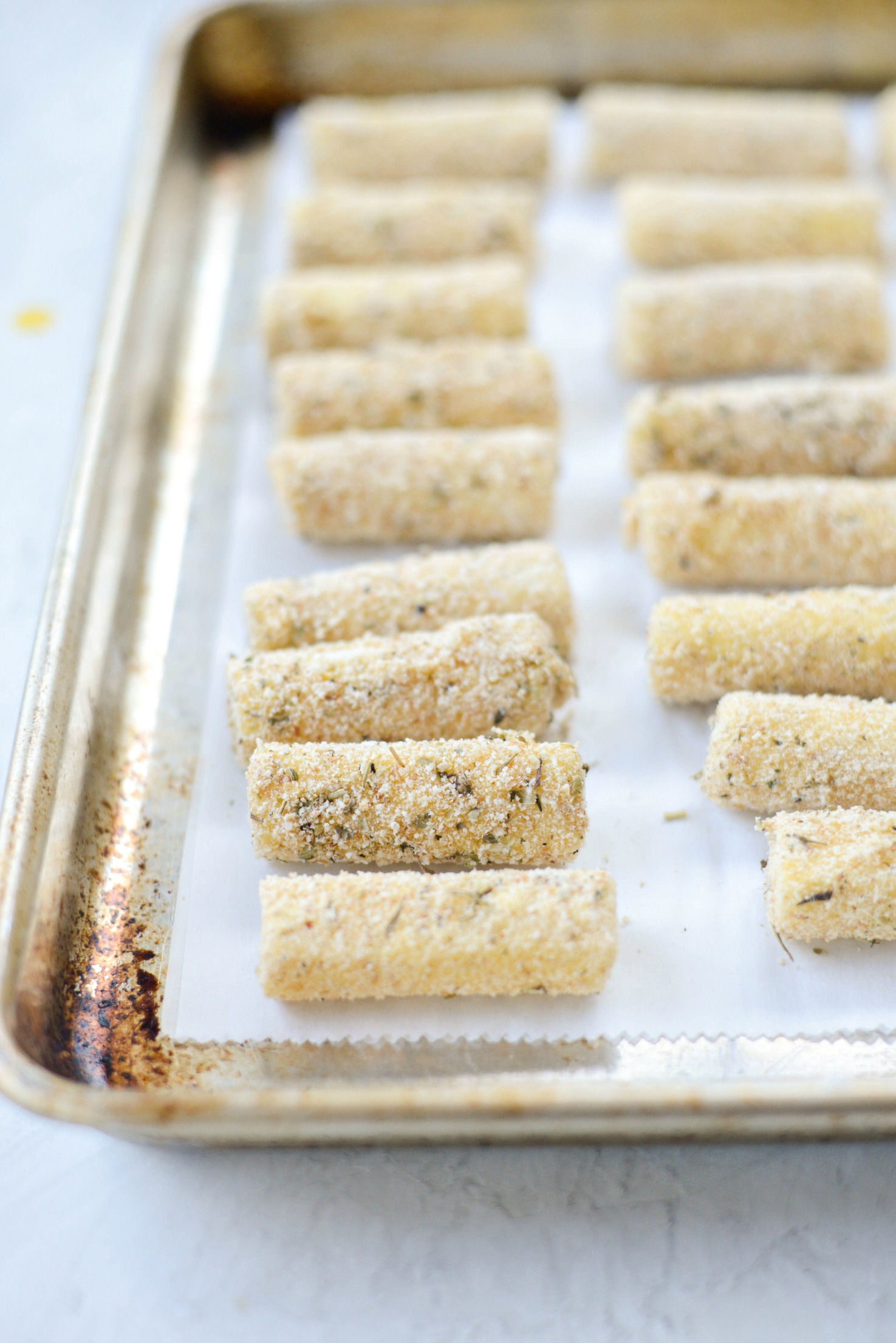 Then roll the cheese sticks in to the seasoned breadcrumbs until coated and then placed them back onto the rimmed sheet pan. Next, pop the pan into your freezer for at least 45 minutes or longer, until they are frozen solid.
Now we wait.
Spray the basket with olive oil spray before preheating your air fryer to 390° or 400°. The temperature will depend on the brand of air fryer you own. Next, spray the first batch of mozzarella sticks with olive oil before placing a few (at a time) into the preheated basket. Cook for 4 to 6 minutes or until golden and crispy.
I would highly recommend cooking a few at a time (probably less than the amount you see in the photo above) so they're easy to manage. You will want to remove these quickly, using tongs, as the longer they sit in the basket the softer they will become. If at any moment the cheese sticks get too soft or start oozing out of the breading, try lining the bottom of the basket with a piece of aluminum foil. Spray the foil generously with olive oil before attempting the next batch.
Keep in mind:
These are homemade mozzarella cheese sticks, they won't look perfect as manufactured ones you can buy at the store. The good news is that you can taste the difference.
Finally, serve the air fryer mozzarella cheese sticks immediately with your favorite dippings sauce. We are a house divided. It's a tie between marinara and ranch dressing, which only means that we serve both.
Happy dipping!
What Is Air Frying?
An air fryer is a counter top appliance that requires less oil (anything from a few spritz to 1 tablespoon) yet produces crispy food that rivals most deep fried foods. By using circulating hot air, it moves at a high speed so the food tends to cook in a fraction of the time.
There are a bunch of different makes and models of air fryers. My husband did the research (as he's known to do) and found this air fryer [affiliate] to be one of the best. But do your research and purchase one that fits your lifestyle.
How is Air Frying Healthier?
Air frying is healthier because only a thin layer of oil coats the food and when the hot air comes in contact it will crisp. Saving you a ton of fat and calories (without sacrificing any flavor!) because food is not being submerged in a vat of hot oil.
For more Air Fryer recipes, click here for my growing collection.
Enjoy! And if you give this Air Fryer Mozzarella Cheese Sticks recipe a try, let me know! Snap a photo and tag me on twitter or instagram!
This post may contain affiliate links.
Buy the Cookbook: Simply Scratch : 120 Wholesome Homemade Recipes Made Easy Now available on Amazon »
THANK YOU in advance for your support!