There's lots of texture and flavor in this Roasted Cauliflower Shawarma Chickpea Salad. Cauliflower florets and shawarma seasoned chickpeas are roasted and tossed with peppery arugula, red onions, fresh herbs, green onions and toasted pine nuts in a simple lemon tahini dressing.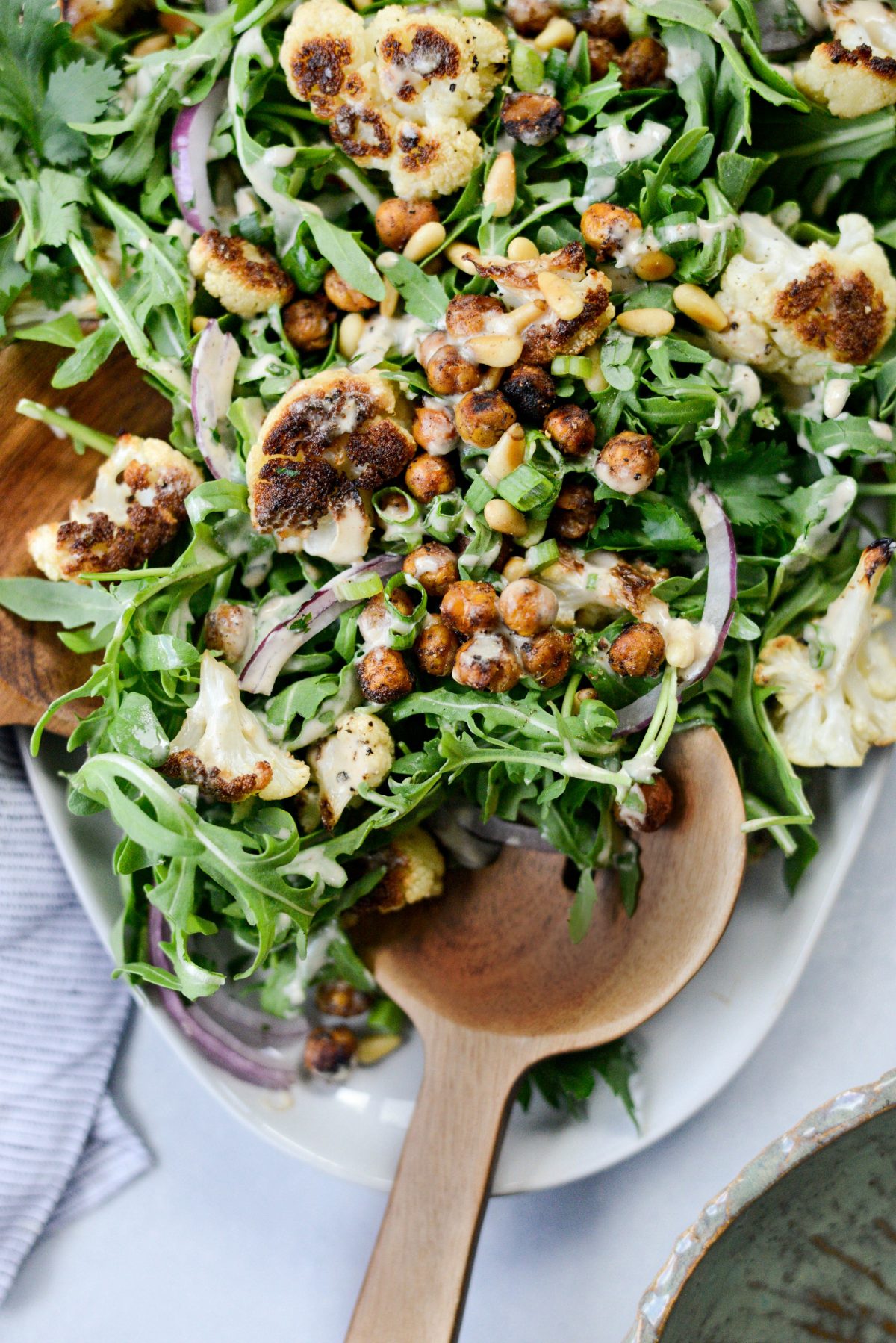 It's always fun transitioning from summer recipes into fall. I'm itching to braise, slow cook and roast all the things. But, first up is cauliflower.
Whether tossed in robust spices or topped with cheddar, roasting cauliflower is my favorite way to enjoy it. But roasted cauliflower tossed in a salad is just as delicious, if not more. Especially if it's tossed with crispy, shwarma roasted chickpeas and tahini dressing.
In this salad your tastebuds are assaulted (in the best possible way of course) with a plethora of textures and flavor. The best part? Is that the shawarma seasoning works its way into the dressing when you toss the salad. Coating everything in lemon tahini shawarma deliciousness.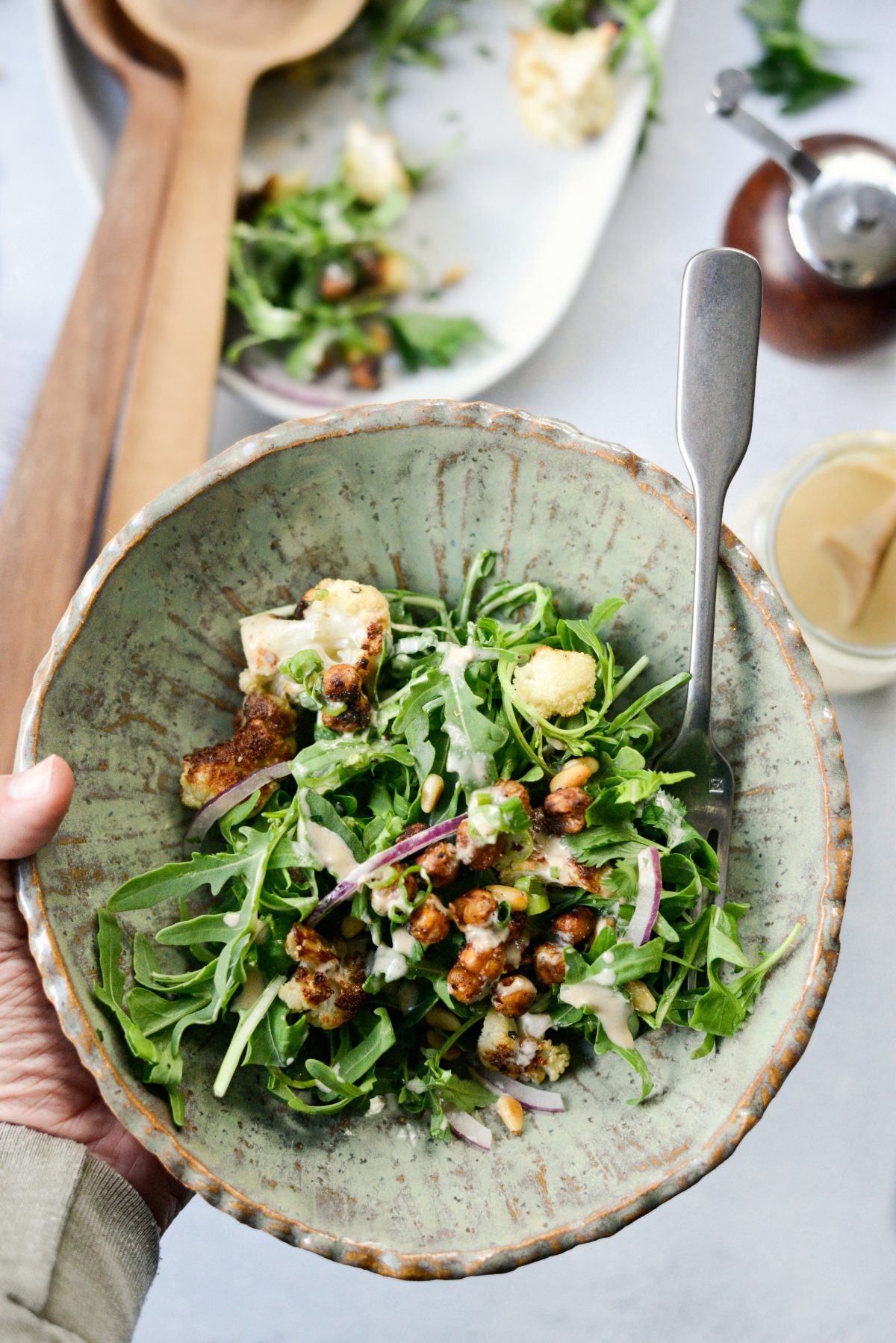 Here's a little meatless for your Monday. Or serve as a side dish to your favorite protein, like chicken or seafood .
To Make this Roasted Cauliflower Shawarma Chickpea Salad You Will Need:
1 small head of cauliflower
a (15 ounce) can chickpeas
shawarma seasoning
lemon pepper
kosher salt
freshly ground black pepper
arugula
cilantro
parsley
red onion
green onion
pine nuts
Last week I shared my recipe for a super simple, lemon tahini dressing. And that is exactly what we're dressing this salad with.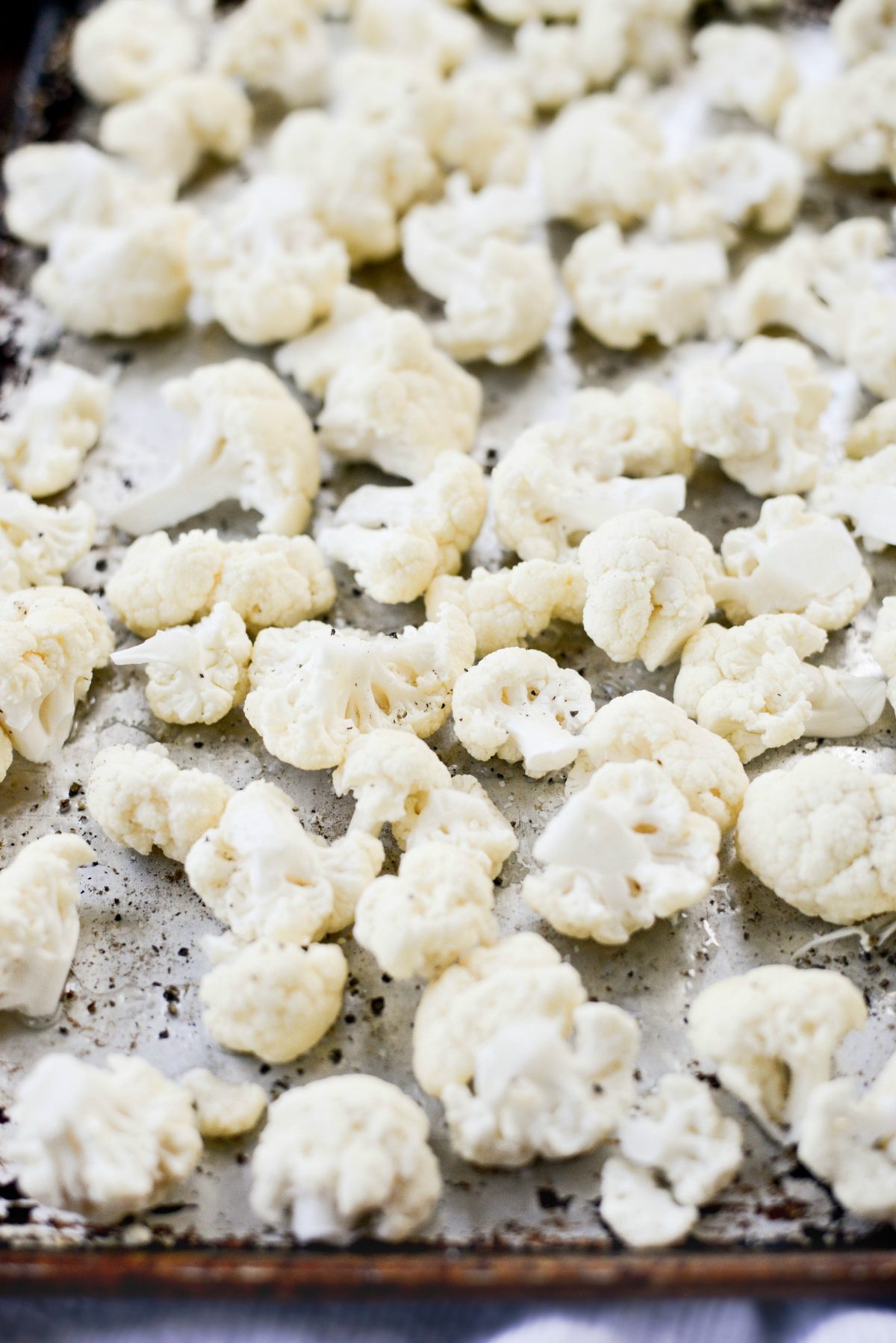 Cut the cauliflower into large, bite-size florets. Rinse and pat dry before tossing it onto a rimmed, metal baking sheet with olive oil, salt and pepper.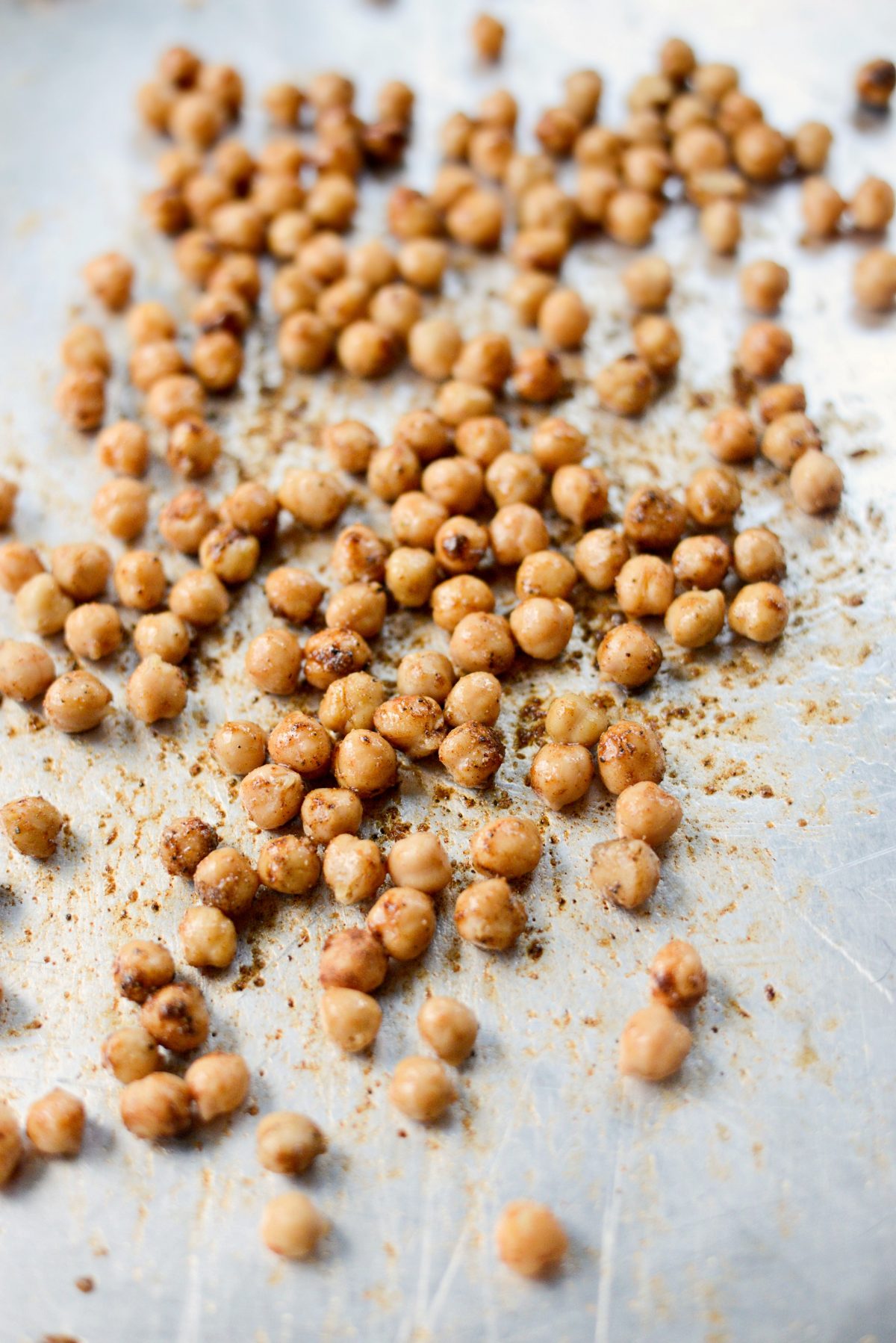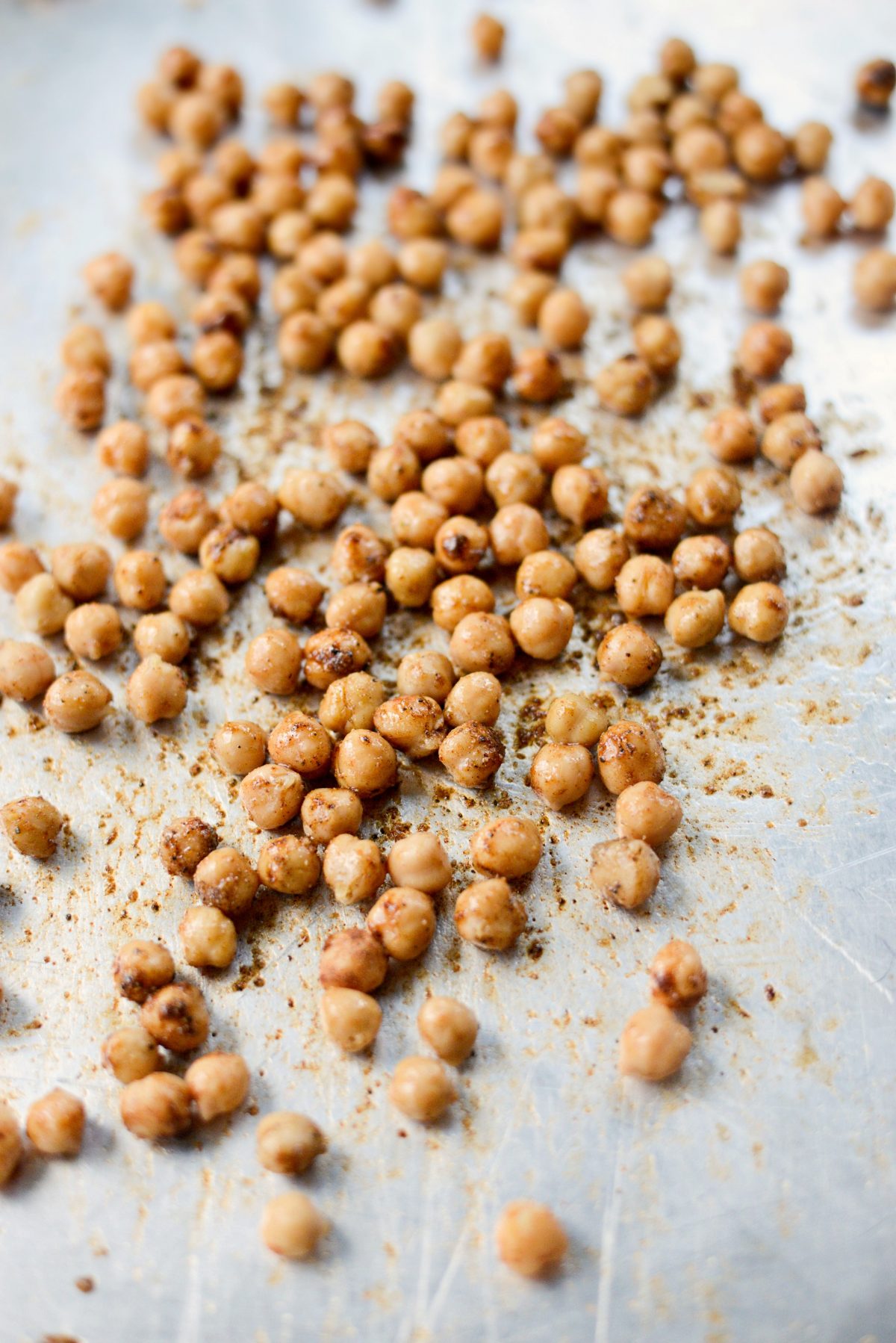 Then, toss the (drained, rinsed and patted dry) chickpeas with 1 tablespoon of light olive oil, 1 rounded teaspoon shawarma seasoning and 1 teaspoon lemon pepper.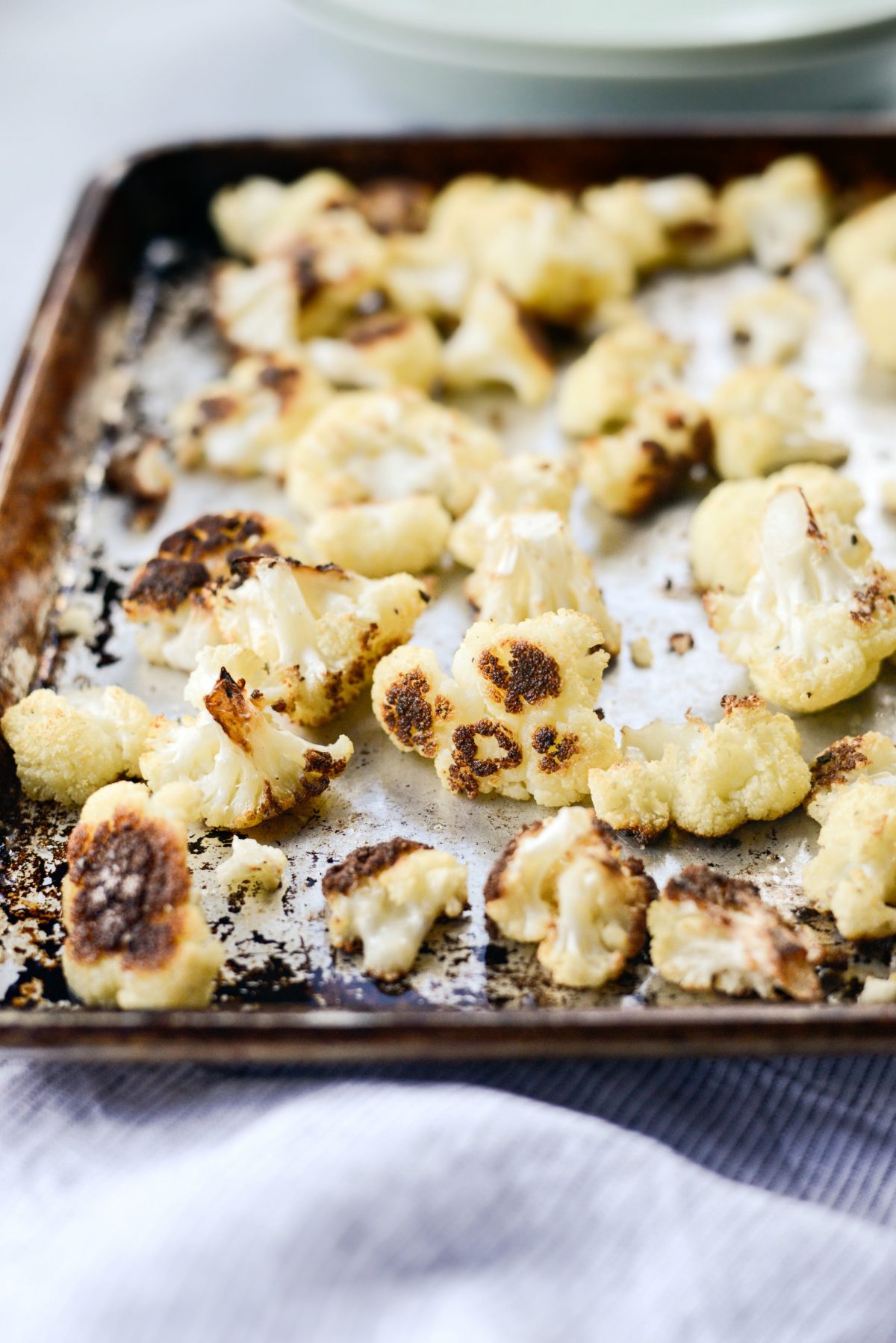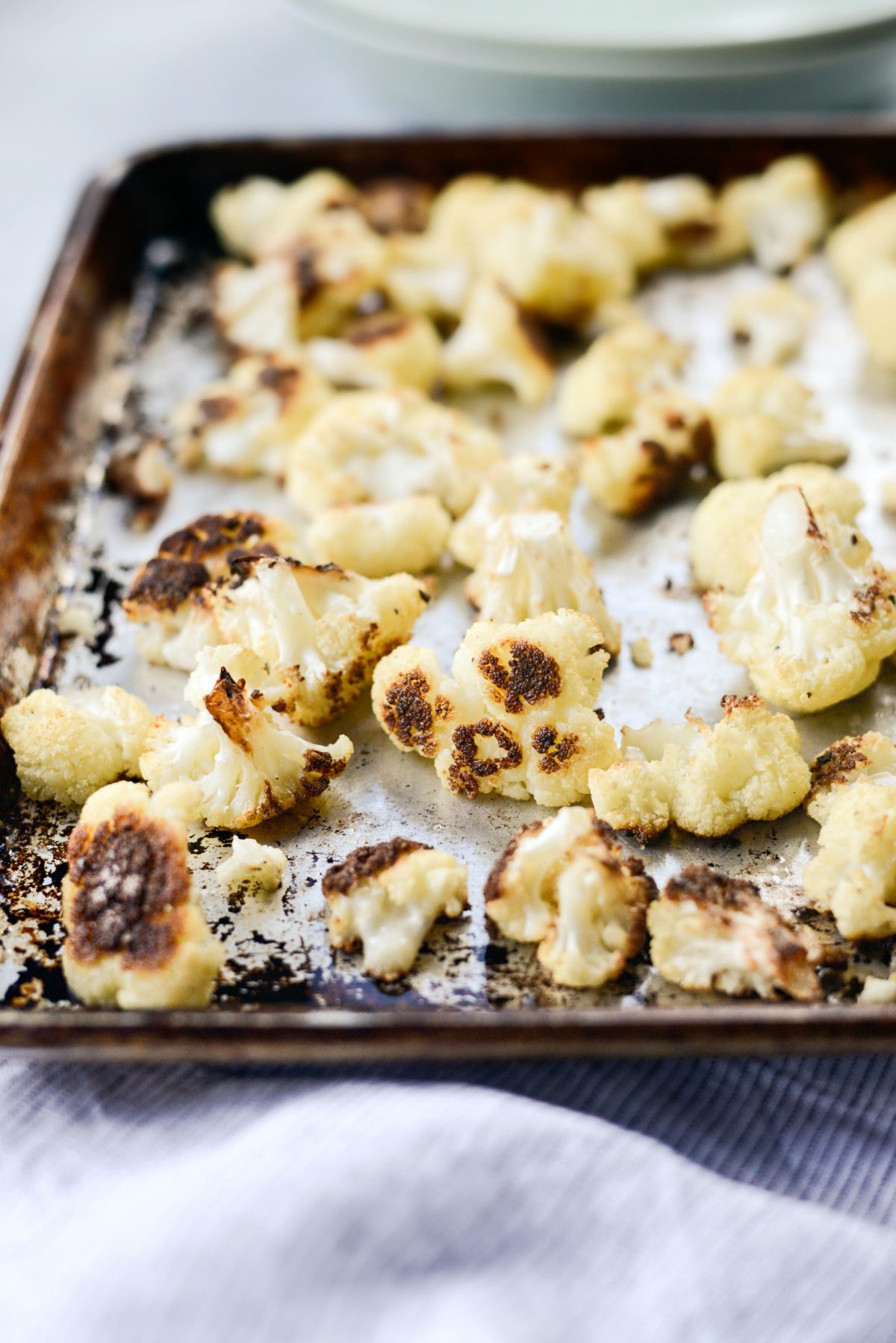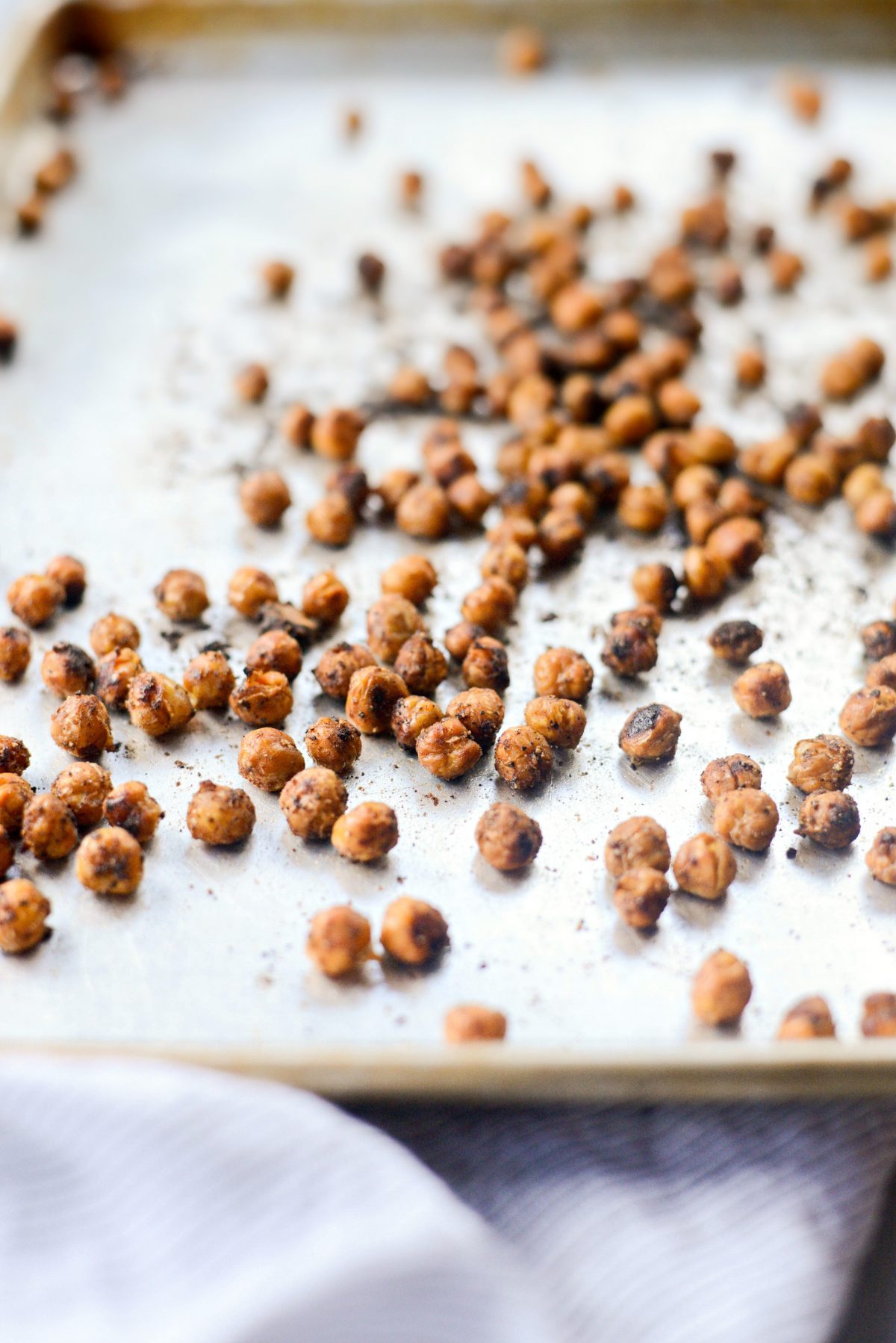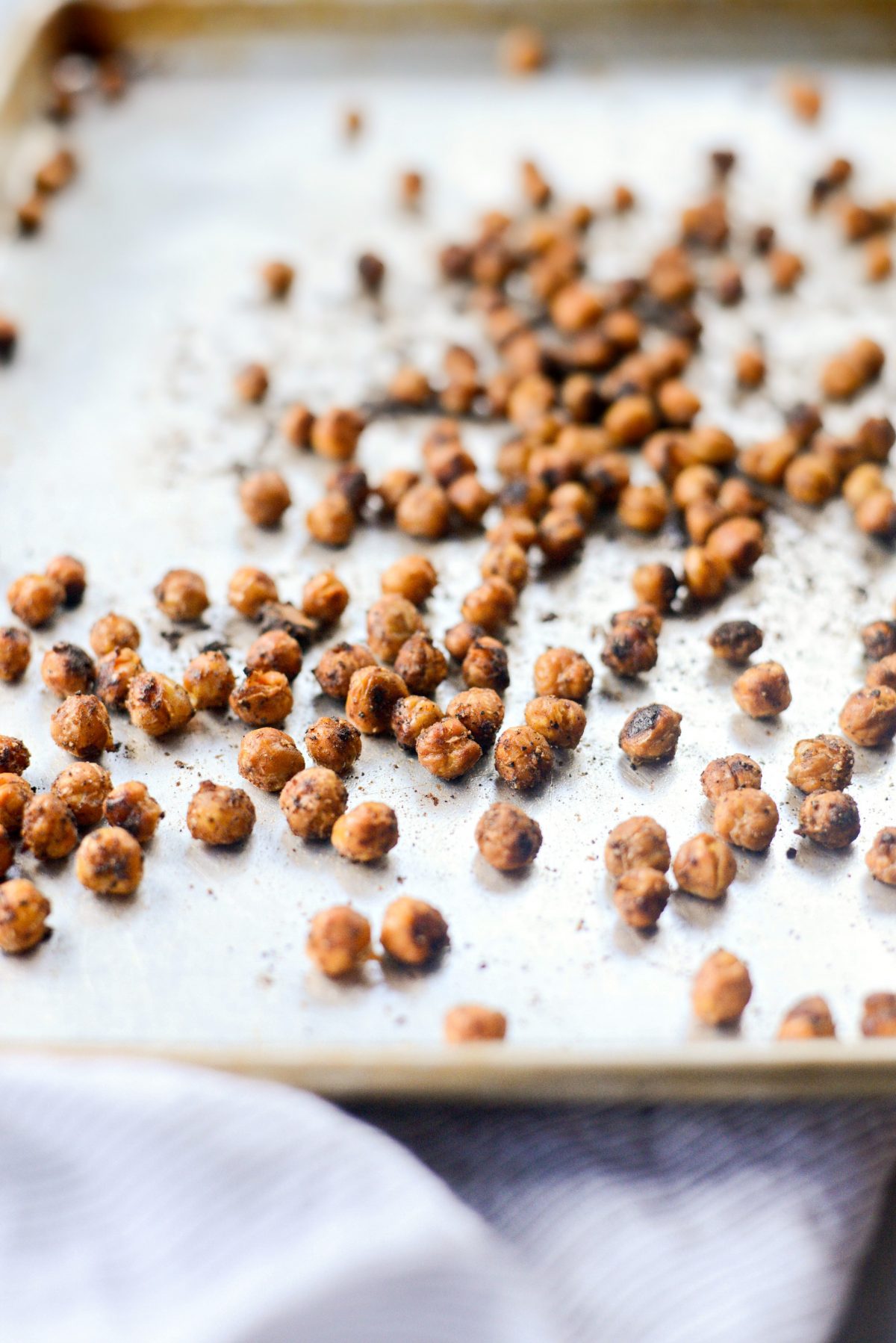 Next, slide both pans with the cauliflower and the chickpeas onto the middle two racks of your preheated 400° oven. Then roast the cauliflower for about 35 to 40 minutes. Meanwhile roast the shawarma chickpeas for about 30 to 35 minutes or until crisp and toasted. Shake the pans halfway through roasting.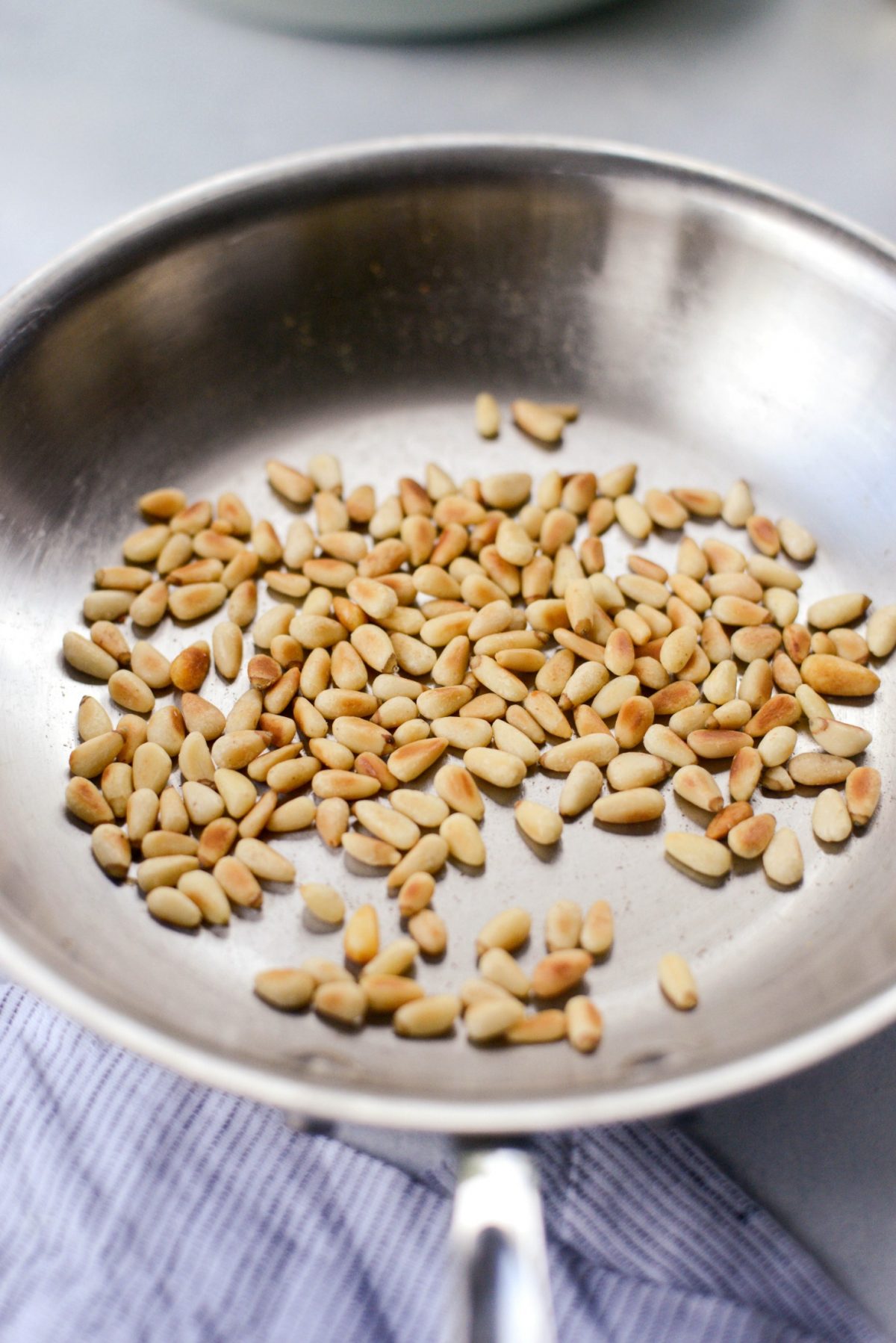 While the cauliflower and chickpeas roast, add couple tablespoons of pine nuts into a dry skillet over medium-low heat. Toast for about 5 to 8 minutes or until fragrant and golden brown. Stir occasionally to prevent the nuts from burning.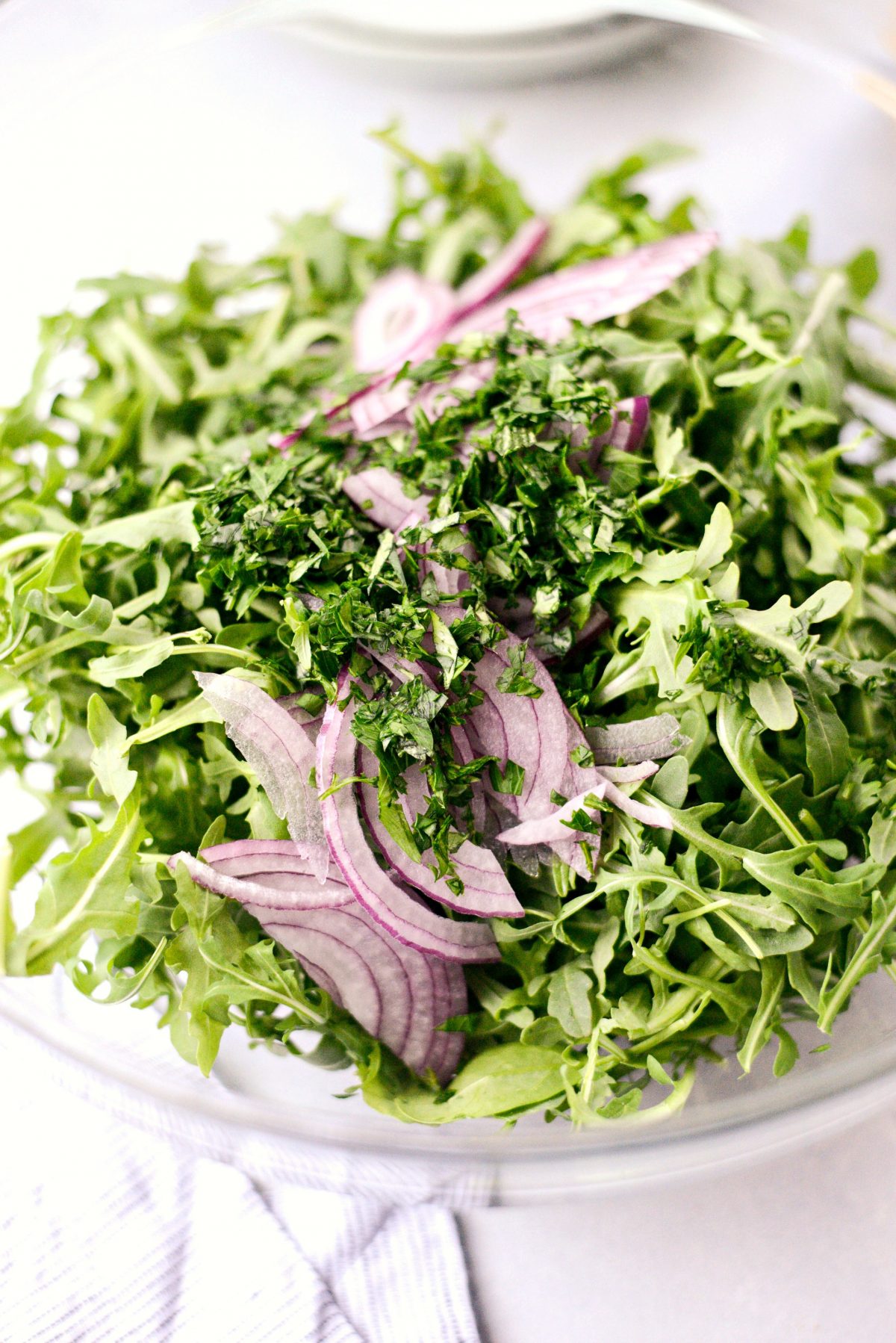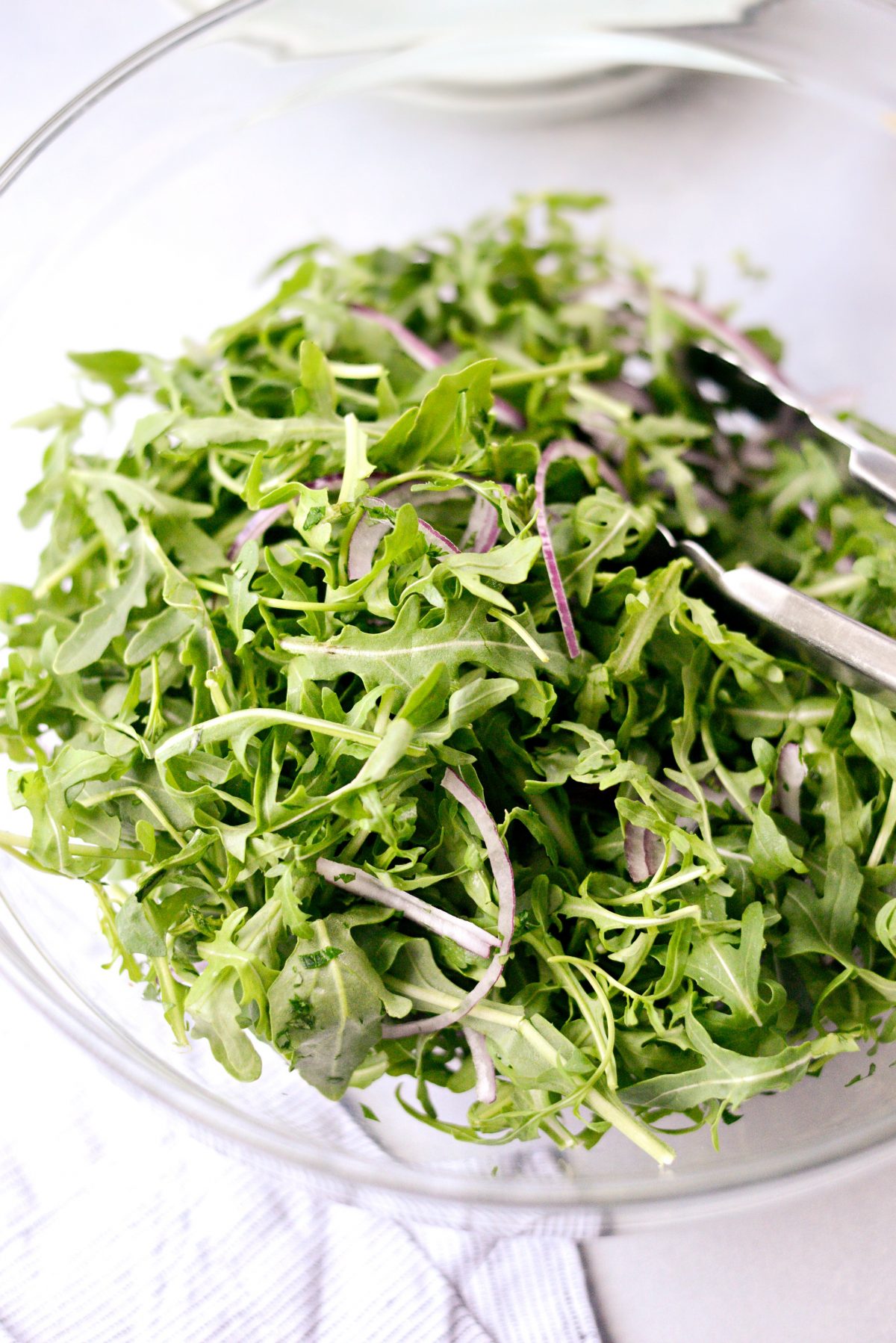 Next toss 5 ounces of baby arugula with 1 tablespoon each of finely minced cilantro and parsley in a medium bowl.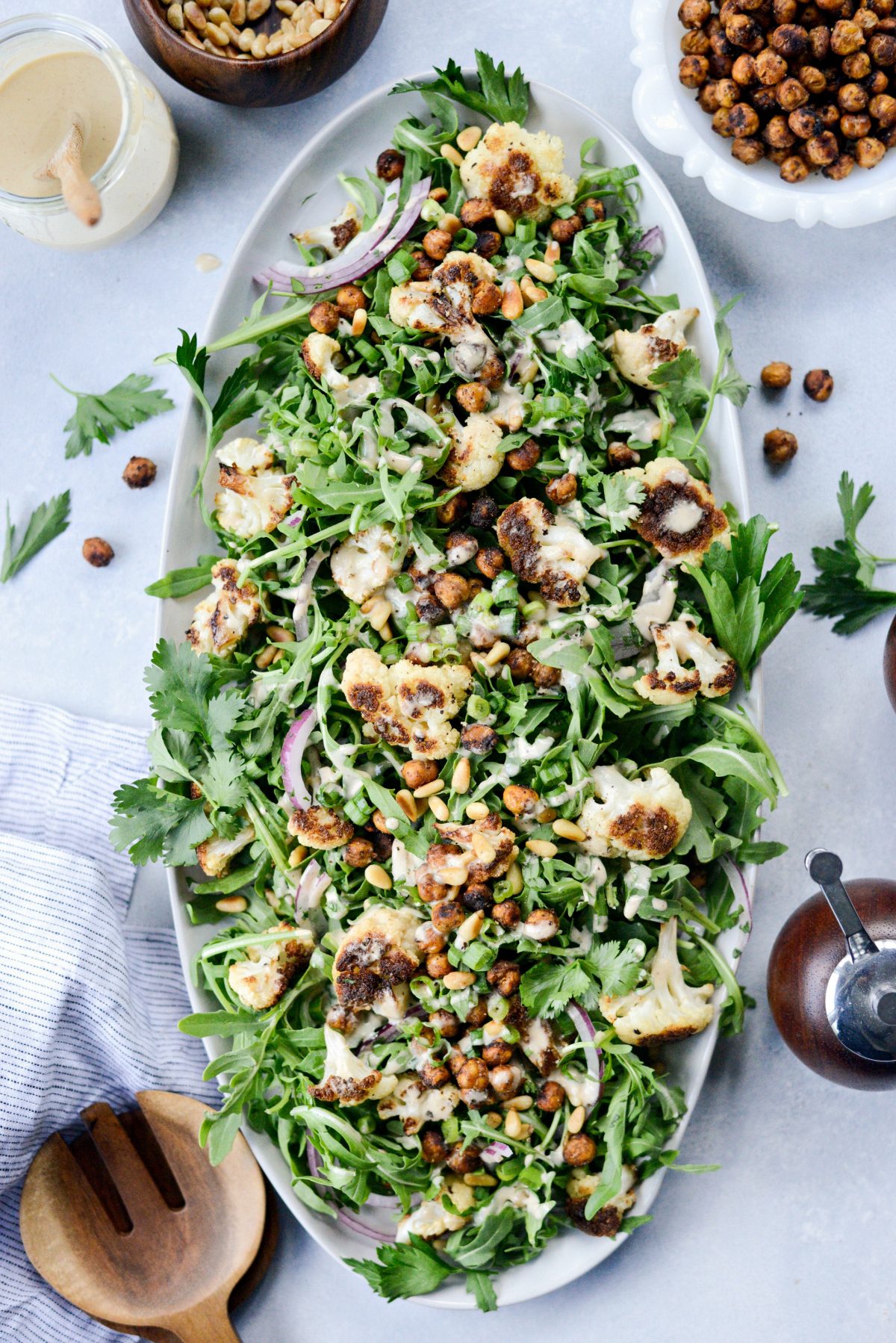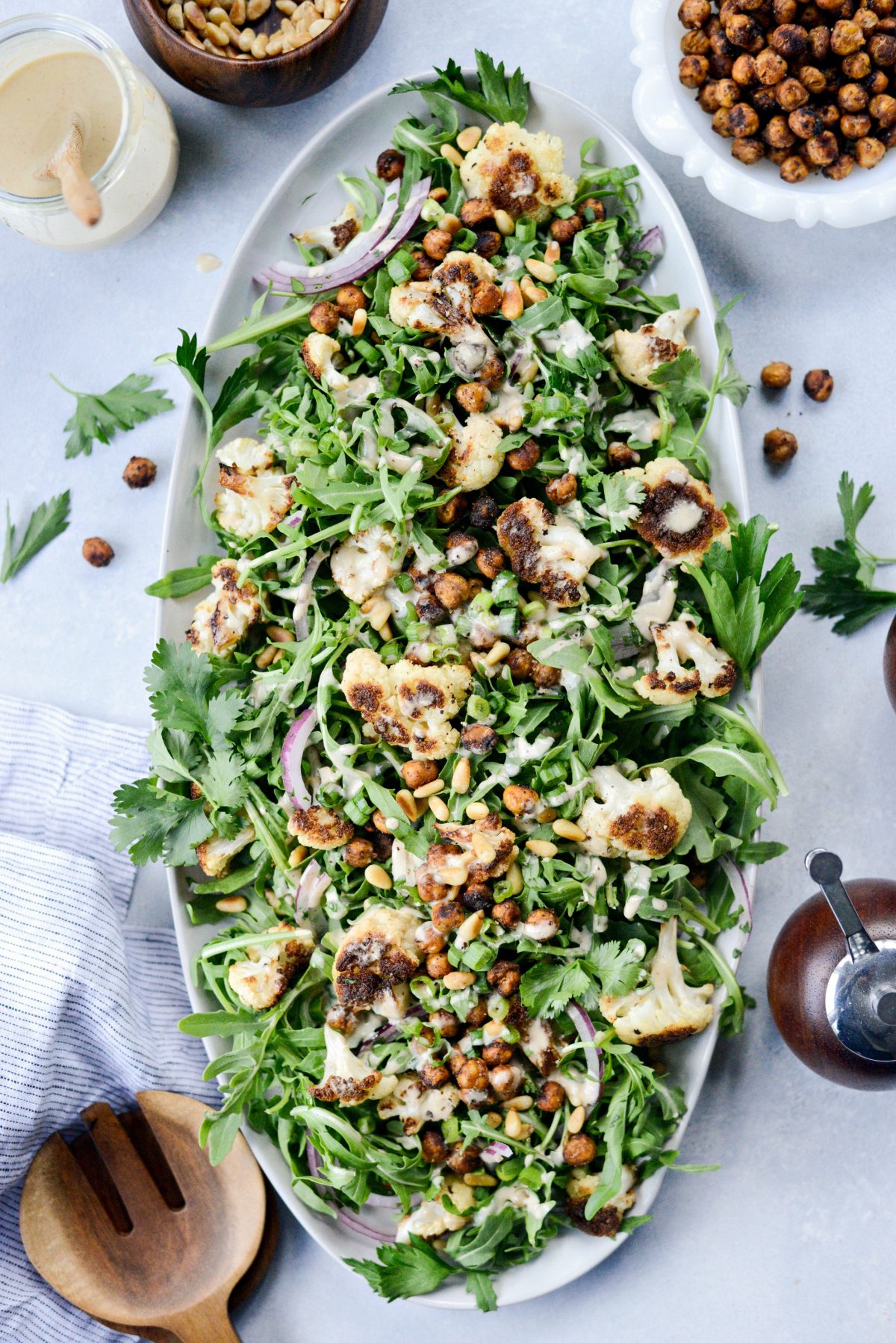 Place the herbed arugula and onions onto a platter or in a large serving bowl. Top with some of the roasted cauliflower, crispy shawarma chickpeas and green onions.
If you have any roasted cauliflower leftover, it can be saved for another meal.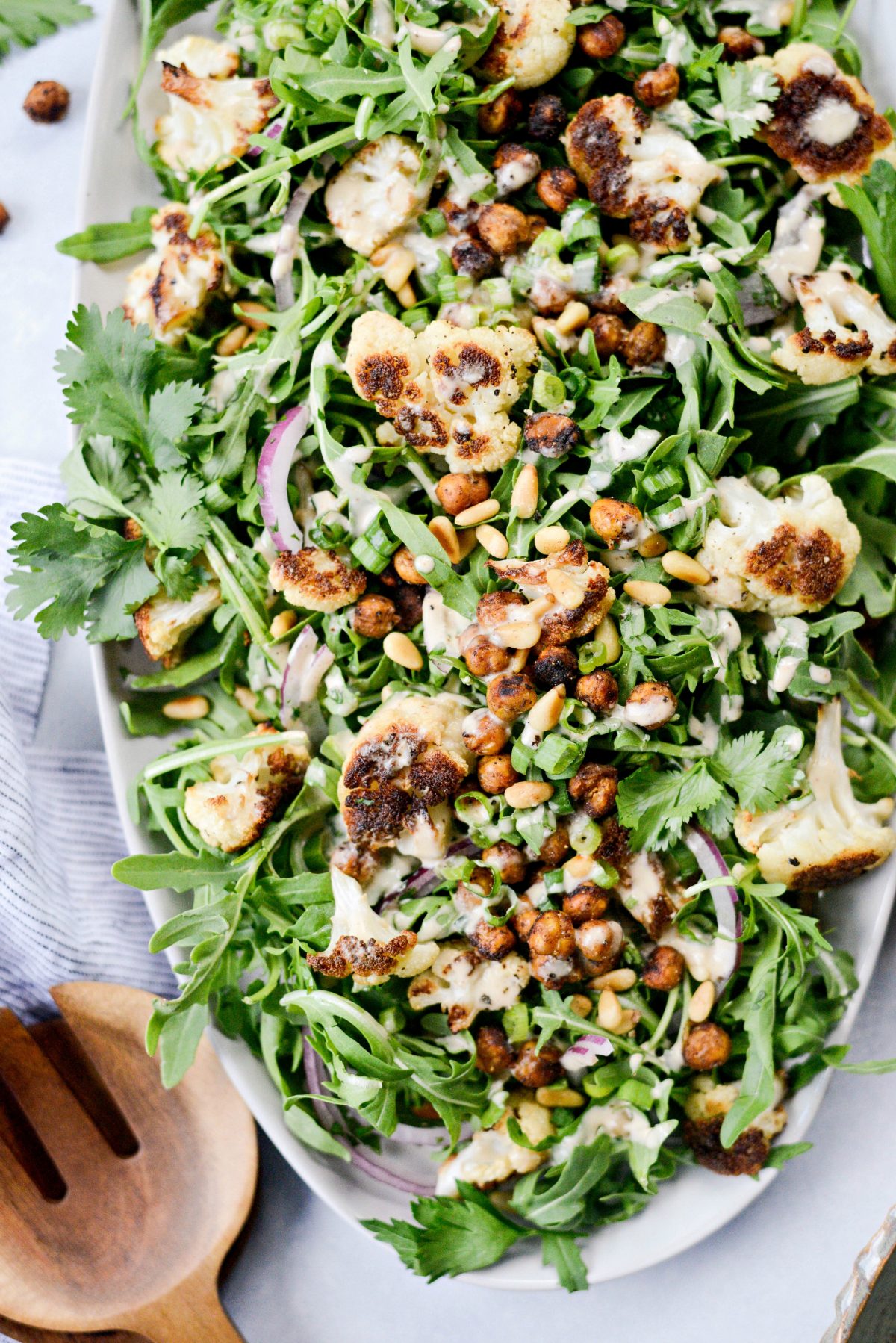 Lastly, drizzle with the lemon tahini dressing and top with a few extra grinds of freshly ground black pepper.
This roasted cauliflower shawarma chickpea salad is satisfying yet light. The flavor and textures are addictively delicious.
I have no doubt you will love this salad.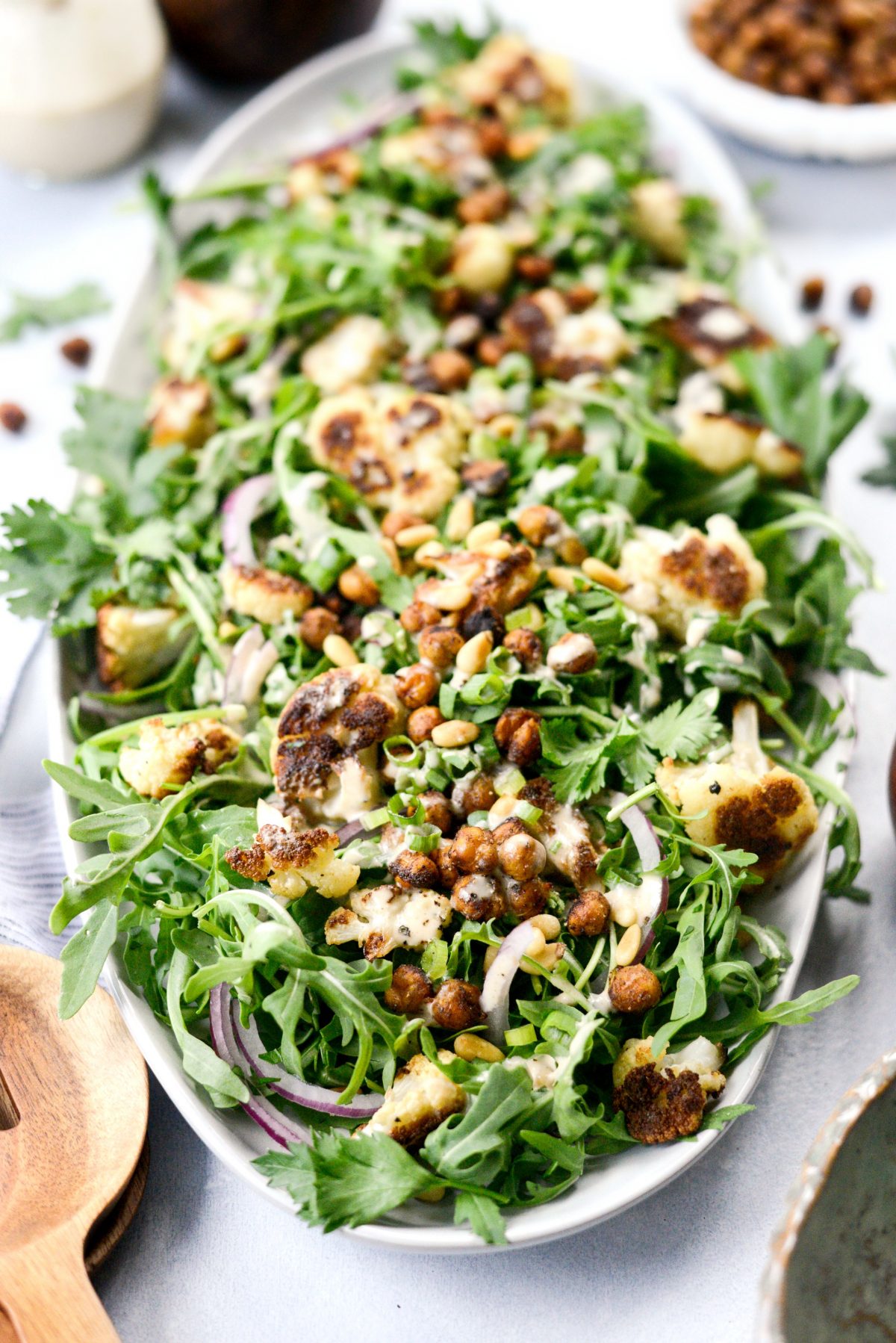 Enjoy! And if you give this Cauliflower Shawarma Chickpea Salad recipe a try, let me know! Snap a photo and tag me on twitter or instagram!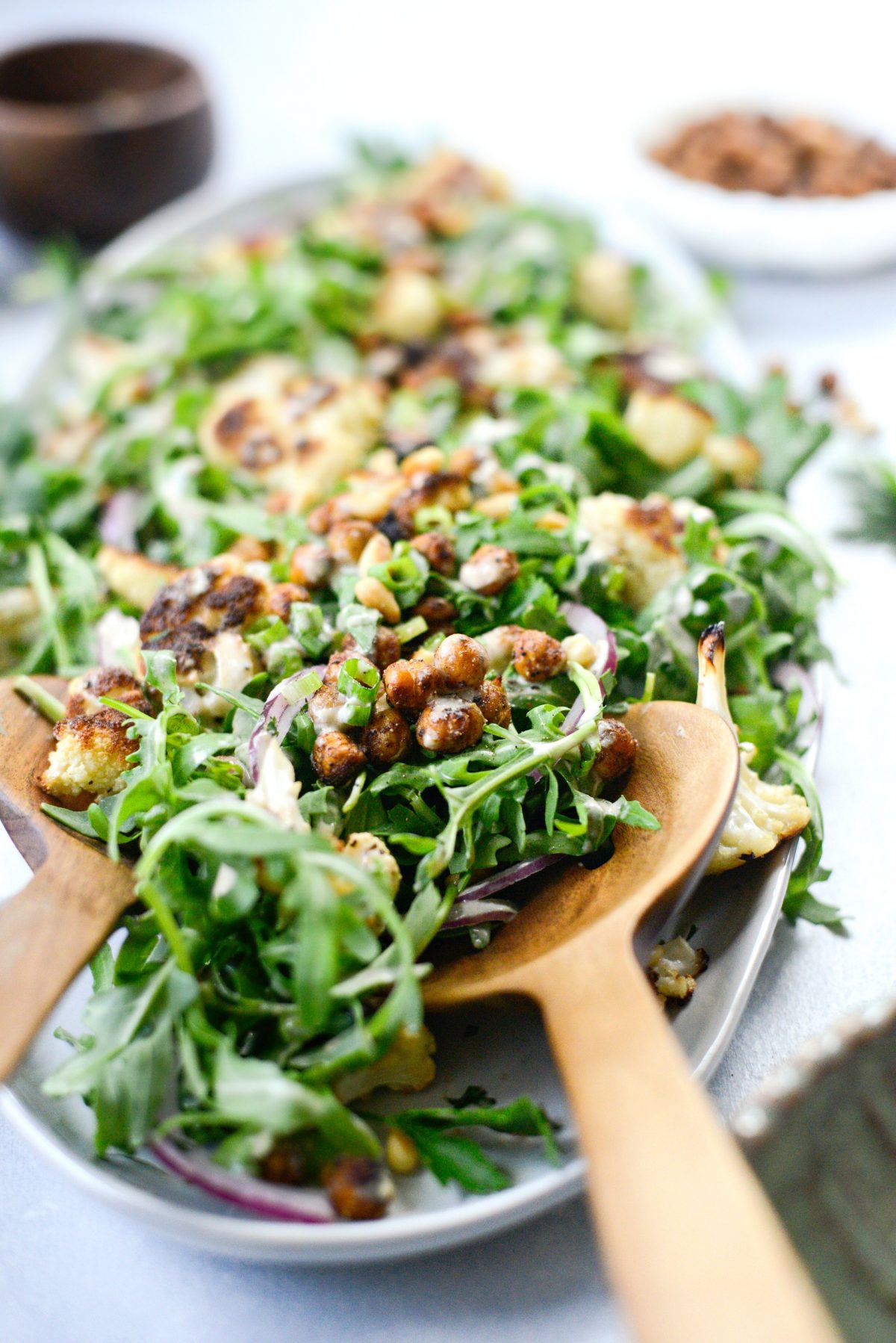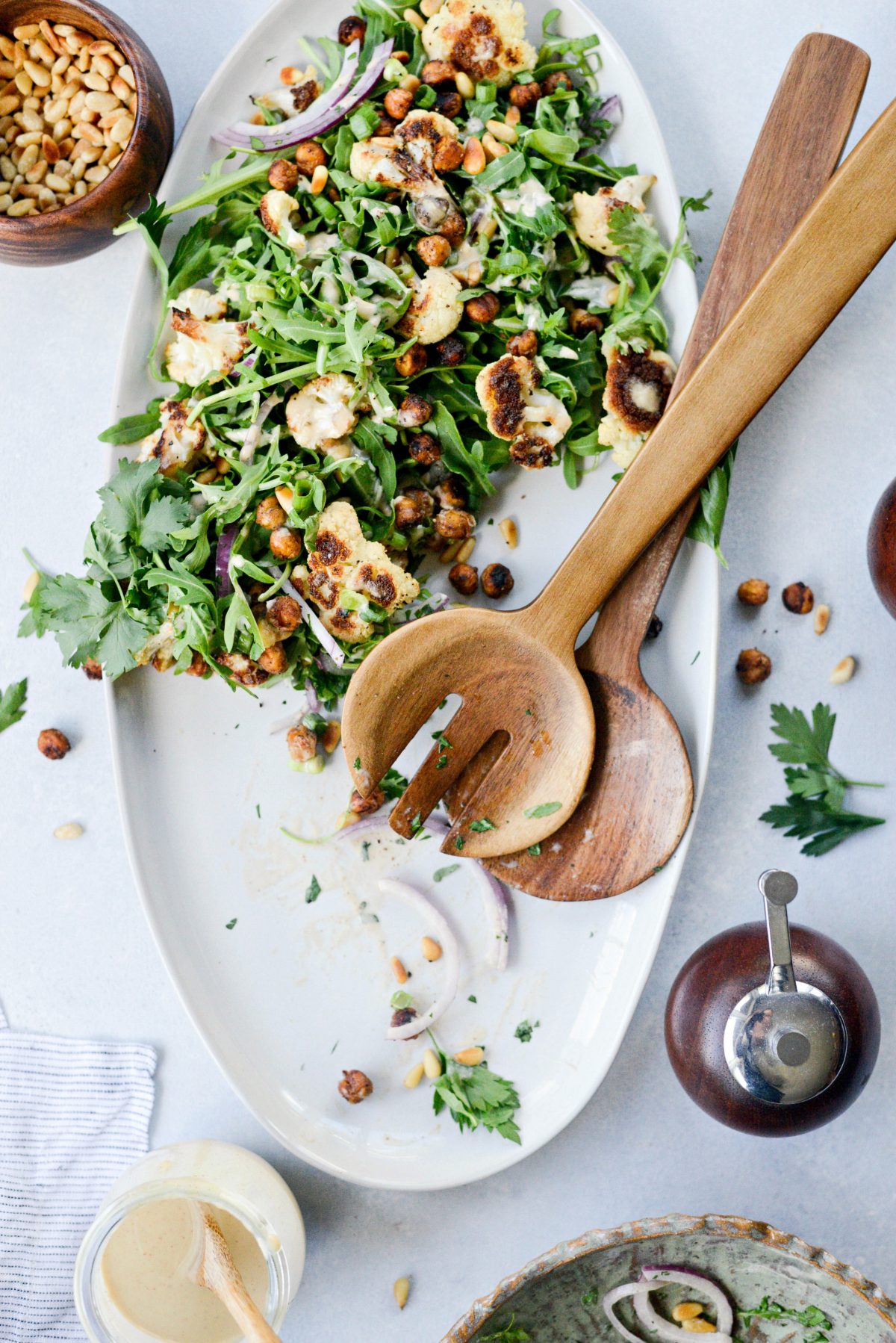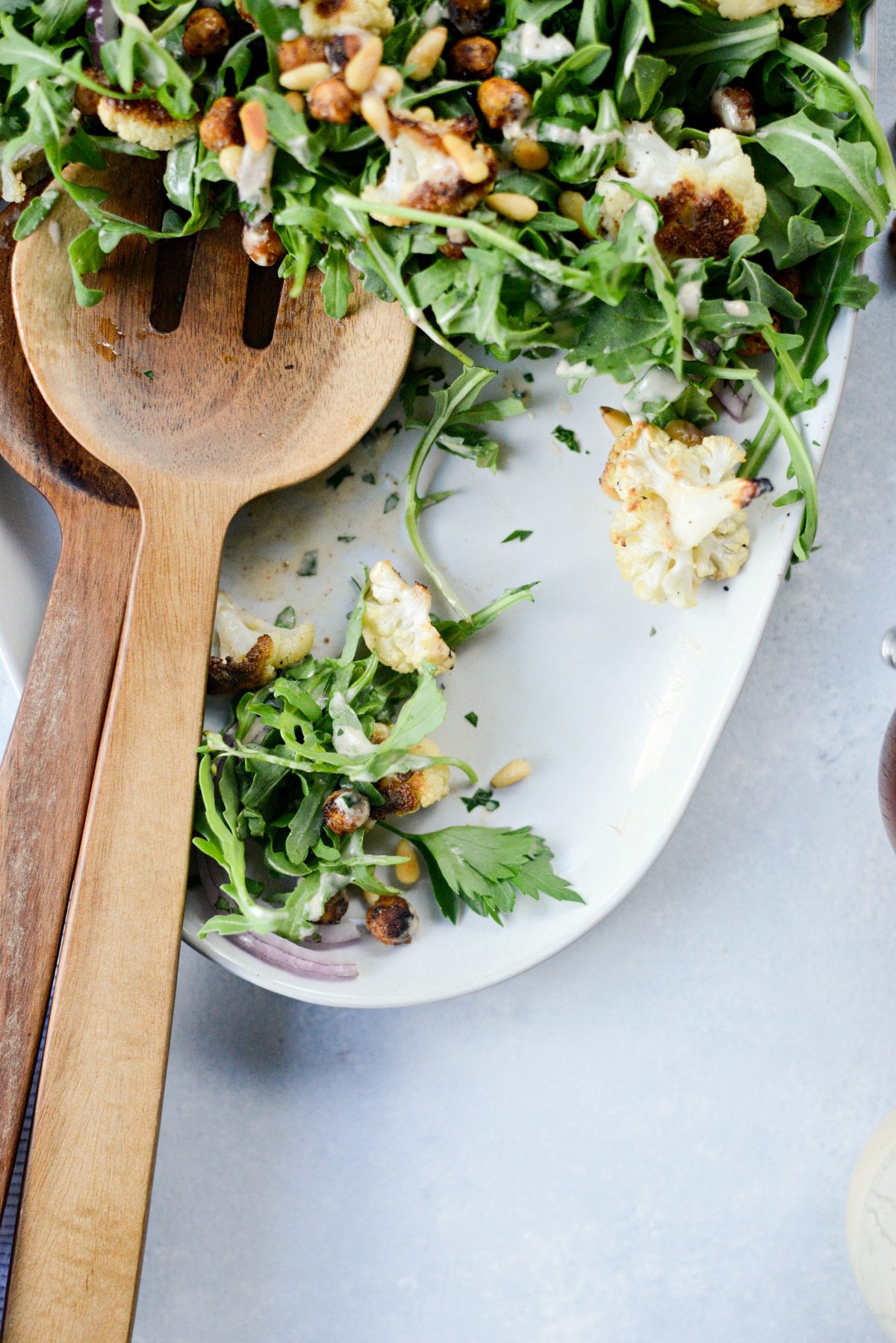 This post may contain affiliate links.
Buy the Cookbook: Simply Scratch : 120 Wholesome Homemade Recipes Made Easy Now available on Amazon »
THANK YOU in advance for your support!