Did you know you can make Homemade Everything Seasoning at home for a fraction of the cost? It's great on avocado toast, sprinkled on buttered rolls before baking or pop corn! Basically, put it in or on whatever you want to everything!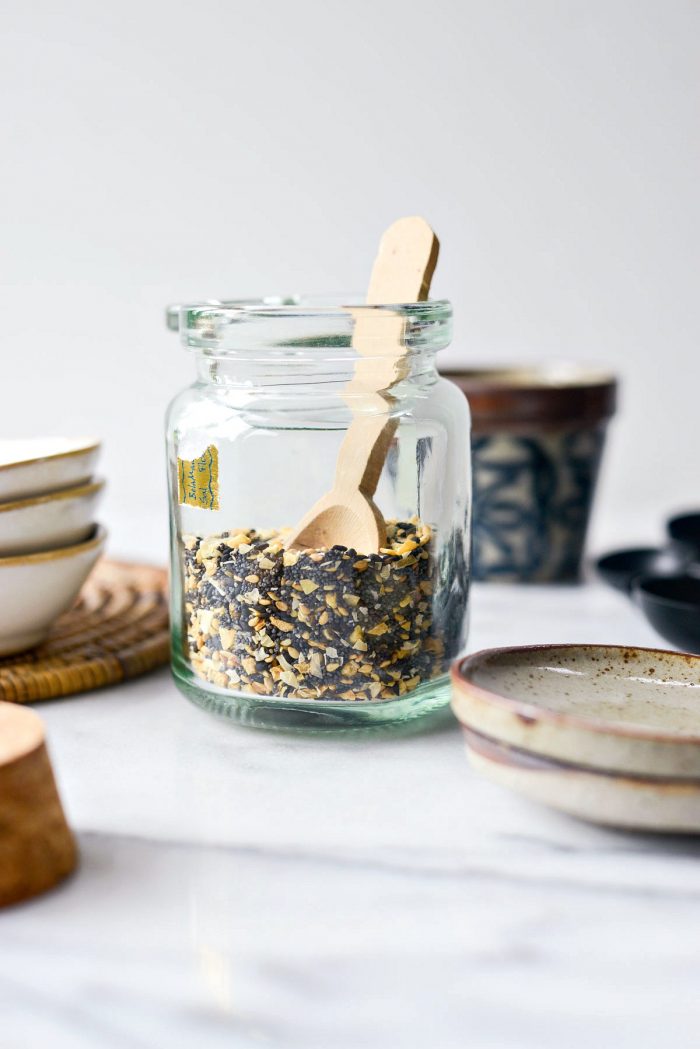 Did you know everything seasoning isn't just for bagels? Although it just so happens that the everything bagel is exactly what started my love for all things everything. The seasoning that's sprinkled on those gloriously carb filled doughnut wannabes can be used in so many ways.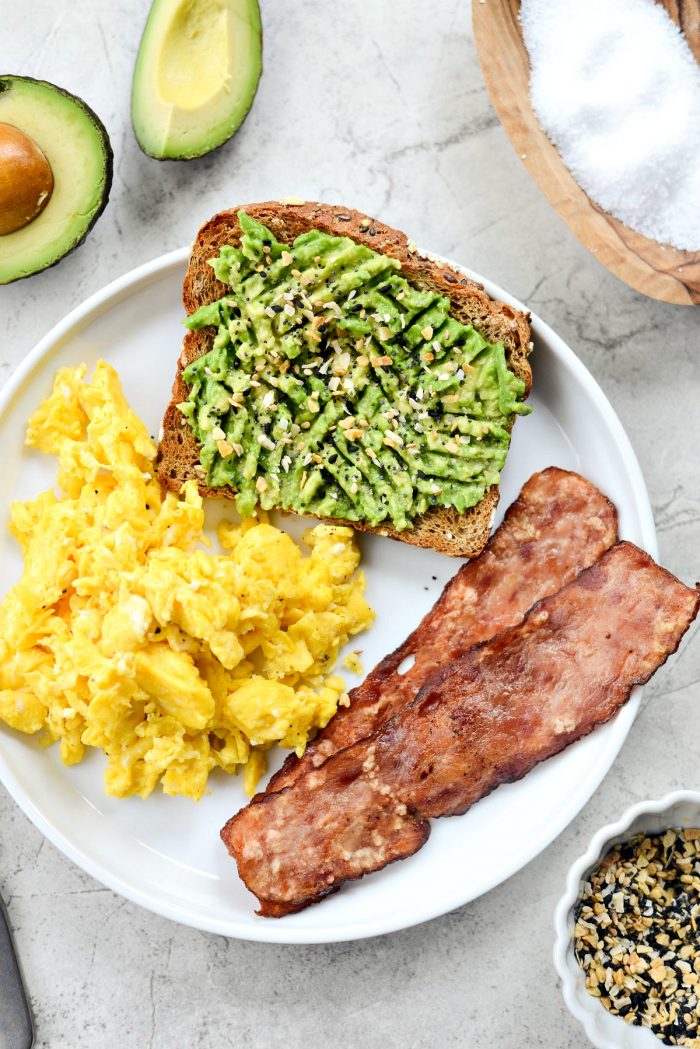 I've everything-ed pita triangles for dipping in hummus, buttered popcorn and it's amazing sprinkled on these pigs in a blankets or party sandwiches. And just about every morning I make fried eggs, turkey sausage and avocado toast that I sprinkle a little everything seasoning on top.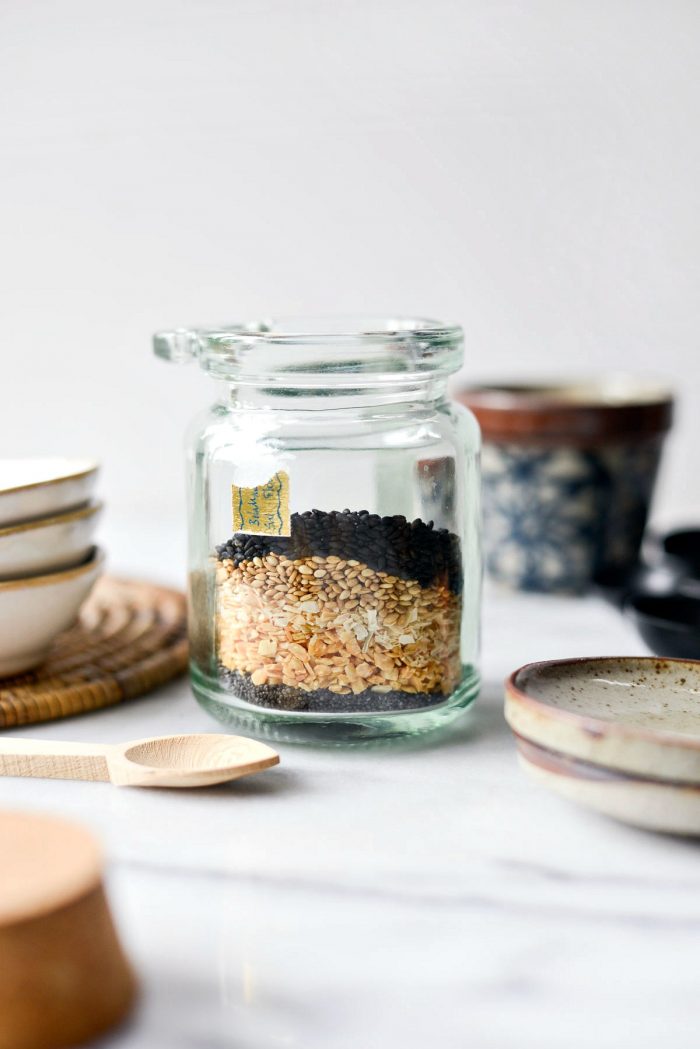 It's pretty safe to say that I love this everything seasoning.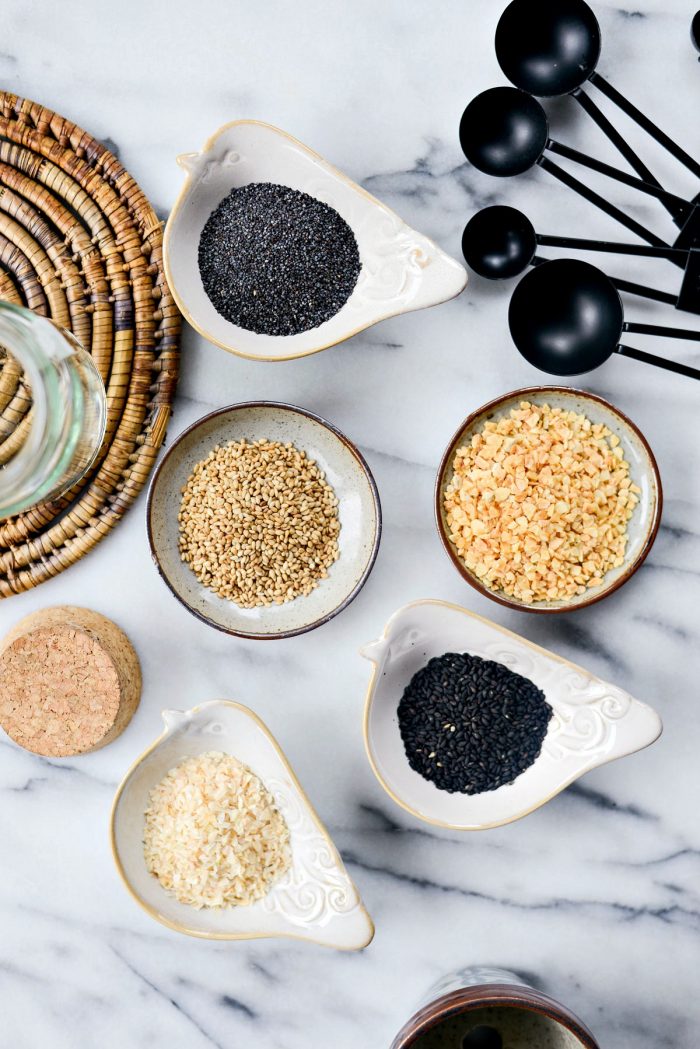 What's In Everything Seasoning?
Essentially, everything seasoning is a mixture of dehydrated garlic and onion with sesame seeds and poppy seeds. It's basically it's everything BUT the bagel. I like to use a mixture of black and white sesame seeds, for contrast with the blue poppy seeds, golden dried garlic and white onion. I don't add kosher salt to my everything seasoning, but you totally could!
Make a batch and have it on hand for whenever the mood strikes to everything something.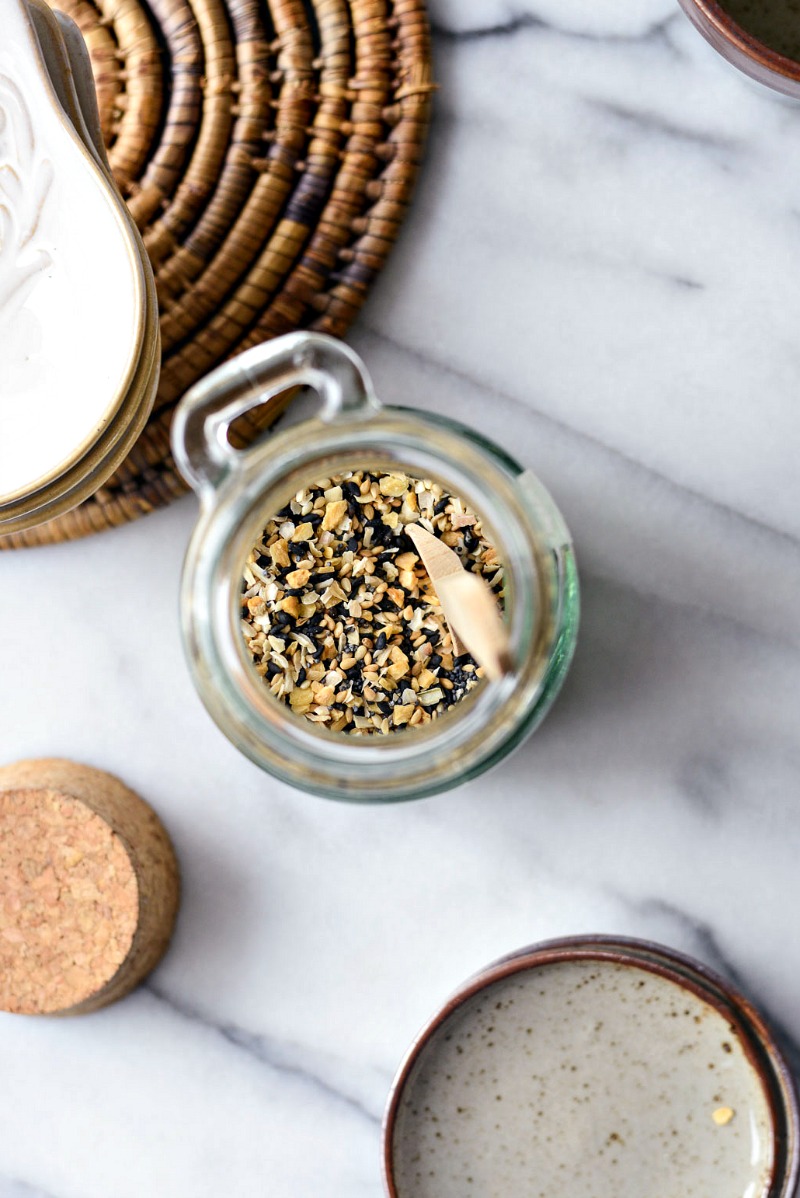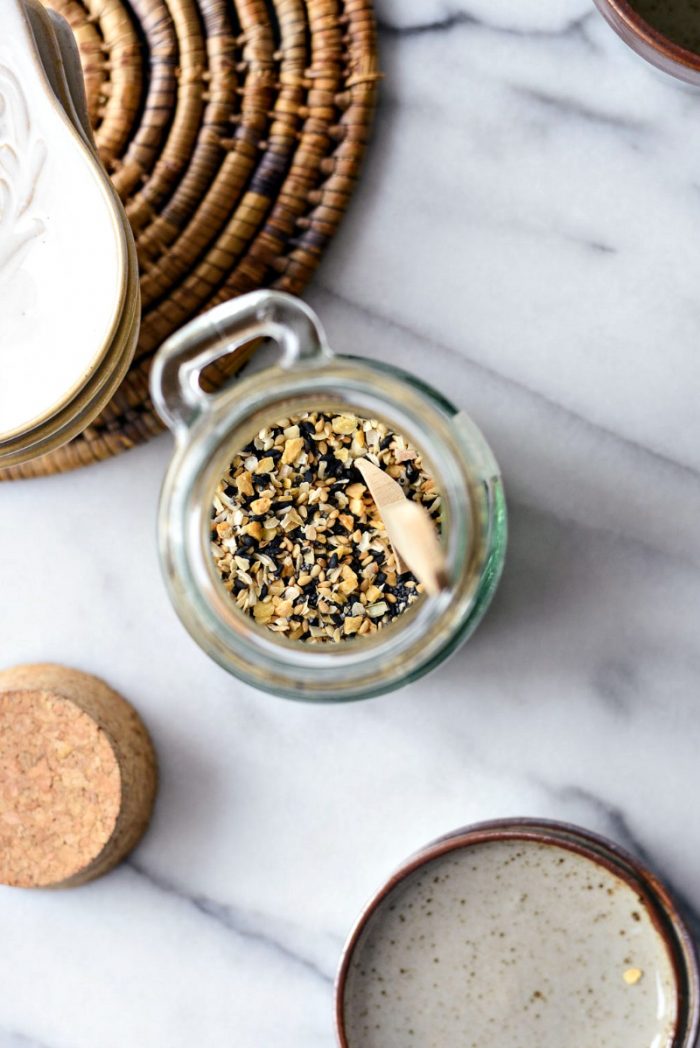 Enjoy! And if you give this Everything Bagel Seasoning a try, let me know! Snap a photo and tag me on twitter or instagram!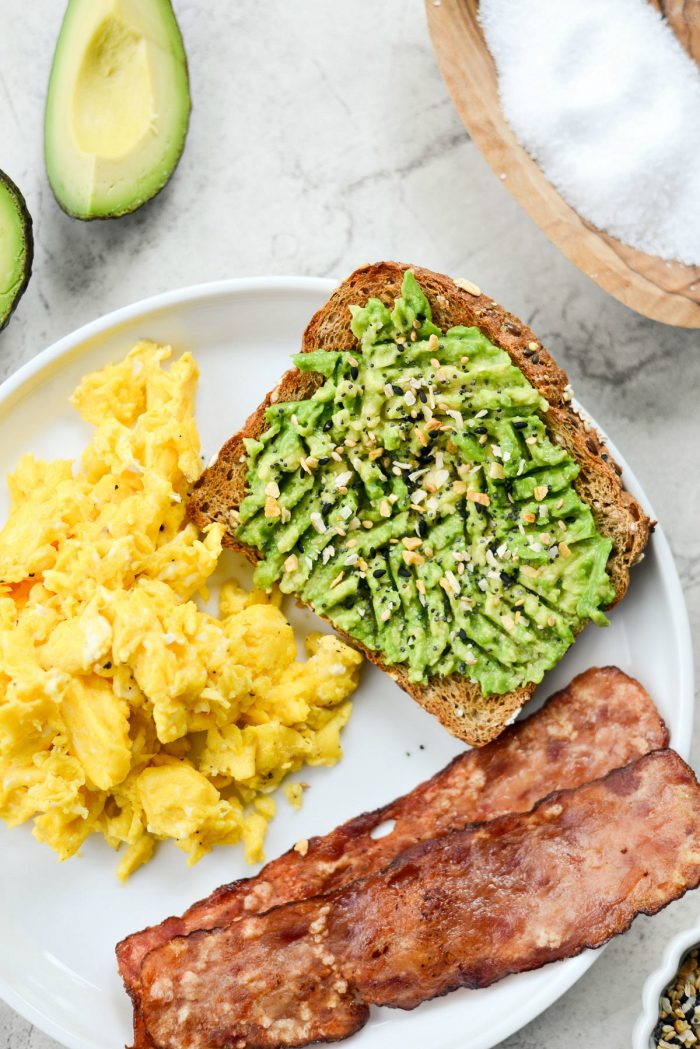 This post may contain affiliate links.
Buy the Cookbook: Simply Scratch : 120 Wholesome Homemade Recipes Made Easy Now available on Amazon »
THANK YOU in advance for your support!