Another year has come gone in what only feels like a blink of an eye and once again, here I am writing another year in review. How is this possible?! Every single year I sit down and write this post, I sift through pictures on my phone from throughout the past 365 days. As I recall each moment, it never fails that I feel utterly blessed for the year I was given. The good. The bad. And yes, even the stressful.
2016 was all of the above and then some.
Professionally, this year I got back into blogging which felt great. Since leaving my job at the end of 2013, I immediately went into writing a cookbook proposal. I landed my cookbook deal mid 2014 which propelled me into writing, cooking, photographing (plus all the edits) up until I had to travel and promote my book before it was released (November of 2015). As you can imagine, it felt great to be back in my kitchen doing what I love most. Hiding out. I'm kidding. Sort of ;). All kidding aside; creating, cooking and photographing recipes for my blog is where I prefer to be. At my pace and in my comfiest of clothes.
Also, this year I stepped up my slow cooker game, after finally learning how to use one (I know!) correctly. And with the exception of summertime, I posted more often and more consecutively, which can be tricky with kids and all their stuff going on.
I posted 145 recipe posts this year. I'm not sure if that's a lot or not. But this number doesn't include quite a few older recipes that I updated with fresh photography and content. Here are a few of my favorite recipes from 2016…
Grilled Chicken Teriyaki Rice Bowls
Turmeric Roasted Carrots with Lemon Tahini Dressing
The Best Grilled Chicken Greek Salad with Creamy Greek Dressing
Shish Tawook and (of course)Lebanese Garlic Sauce
Roasted Tomato Curry Soup with Shrimp
Tandoori Roasted Chickpea & Squash Buddha Bowl
White Pizza with Bacon, Artichokes and Balsamic Drizzle
Easy One Skillet Creamy Cilantro Lime Chicken
Peppermint Candy Cane Ice Cream
Italian Sausage White Bean Soup
Caramelized Shallot and Blue Cheese Dip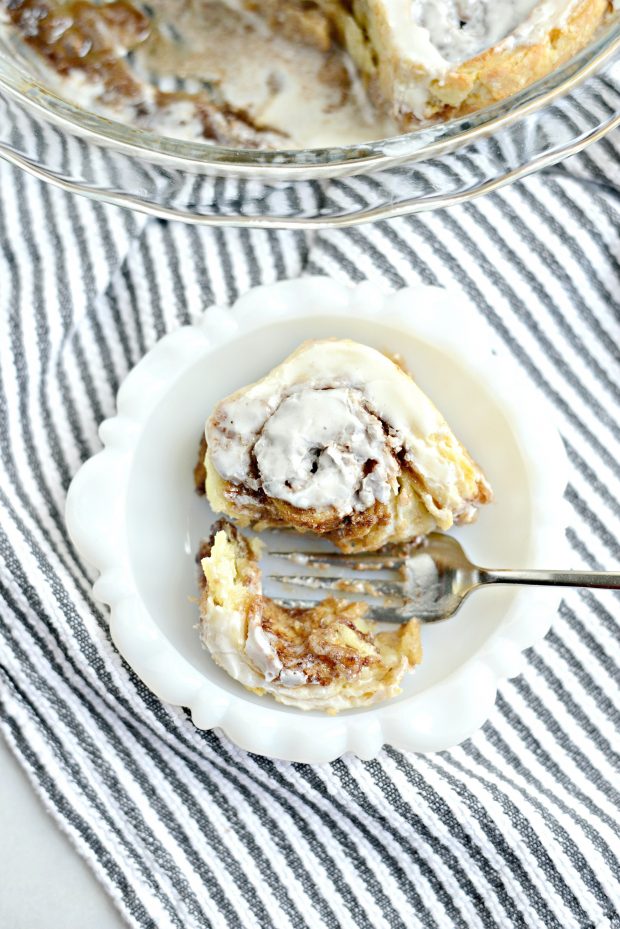 Then in September, on my actual birthday ironically, my site was hacked and wiped completely off the internet. Somehow someone got a hold of my password. How? I still have no idea. Luckily for me, a reader (an angel really) caught it and facebook messaged me right away and in the early morning hours it was back up without any recipes lost.
While I was waiting, I had no clue if all my posts would be saved and all I could think about was how many hours spent creating, story writing, memories shared and life events captured may be lost forever. Because of this, I also took a hit on my Google ranking which only pushed me to work harder and bounce back.
When all was restored, I instantly felt this overwhelming appreciation for my blog, that I'm not sure I always had. Maybe I took it for granted? But it did make me realize that I really do love what I do, and I've since vowed that I would never let it slip through my fingers again. It was a huge wake up call for me.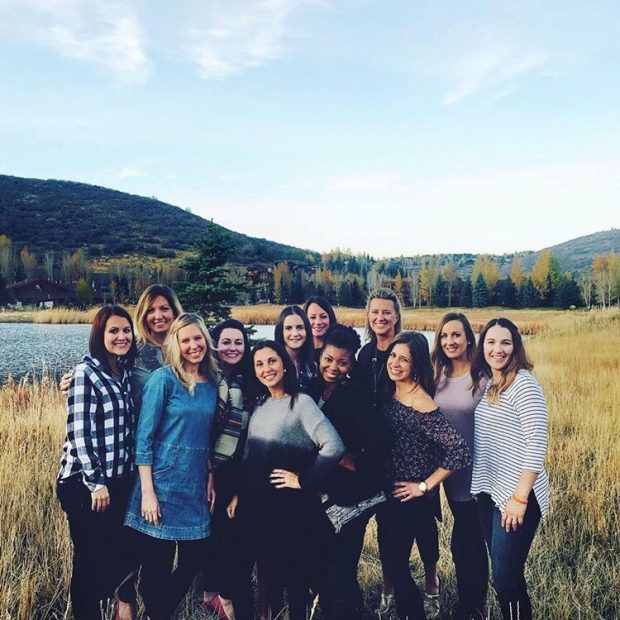 Then in October I took a trip out to Salt Lake City, Utah to attend the Better Blog Retreat (hosted by Maria and Heidi). It was the trip I needed right when I needed it most. I met a bunch of incredibly smart, talented and extremely inspiring women / boss ladies (Jamielyn of I Heart Naptime, Liz of Floating Kitchen, Amanda of Heartbeet Kitchen, Jessica of How Sweet Eats, Gina of Skinnytaste, Maria of Two Peas and Their Pod, Jocelyn of Grandbaby Cakes, Heidi of FoodieCrush, Erin of Well Plated, Lindsay of Pinch of Yum and Deb of Taste and Tell). Each and every one of them brought so much knowledge about an array of topics to the table. I was surrounded by the best of the best and I soaked in their every word like a sponge. It's amazing how a group of women can share 3 solid days together and walk away friends.
A huge Thank You to Resorts West, Deer Valley, Kroger and Smiths Grocery, Lindt, General Mills Cereal, Lorissa's Kitchen and Stacy's Pita for making it deliciously special as well!
I walked away from this trip more determined and inspired than I have ever been. This may sound super cliché but it's true. I learned a lot, not only pertaining to my blog or blogging in general, but also personally. I now have a major game plan. A vision of what I want and I'm going for it in 2017!
Blog stuff aside, here's what happened behind the blog. Ya know, in my personal life. First of all, the above picture is my favorite photo of 2016. I took it with MY CELL PHONE on our lake one of the times when Pat and I went fishing. Michigan sunsets have always been my favorite and I honestly have dozens and dozens of them captured. I have an 8×10 of this framed. I love it so.
Shocker! 2016 was the busiest year yet. Two kids in sports all year long, sometimes one kid in two or both kids in one. Add in their friend stuff, football games and after school activities… basically I was (am?) taxing kids around like it was my second full time job.
But besides playing chauffeur, cooking and dish washing– believe it or not I do stuff! Here are some personal and family things that made 2016 what it was…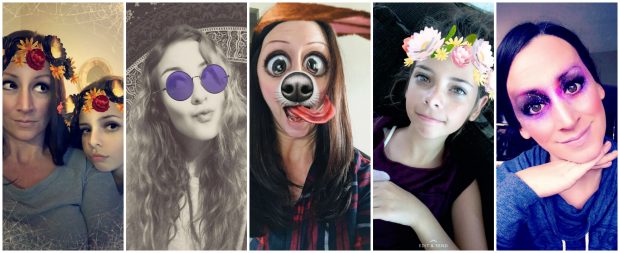 2016 was the year of snapchat filters!!! So many new and hilarious snap chat filters, I love them all. Except the old lady one… that works too well on me it's unreal.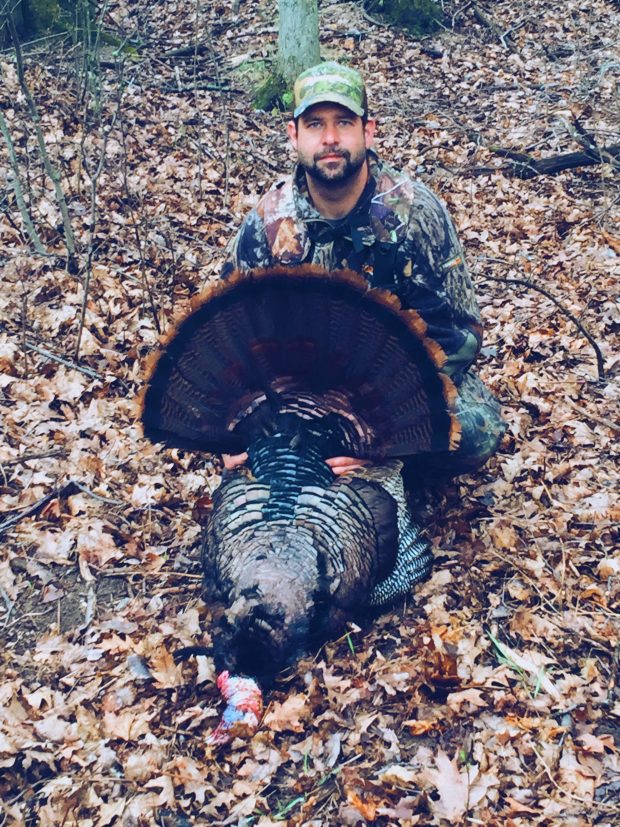 Pat hunted a lot this year. In spring, he shot a beautiful turkey and then in fall he passed on a few spikes and bucks, looking for the buck he dubbed "The Monster" that eluded him this year but he'll get next year, I just know it. He said and I quote "This was the best year I've ever had." He told me he saw a lot; like wildlife, lots of deer and two bucks fighting right under his tree stand.
I've know Pat since he was 15, so I know that being outdoors and hunting is his happy place.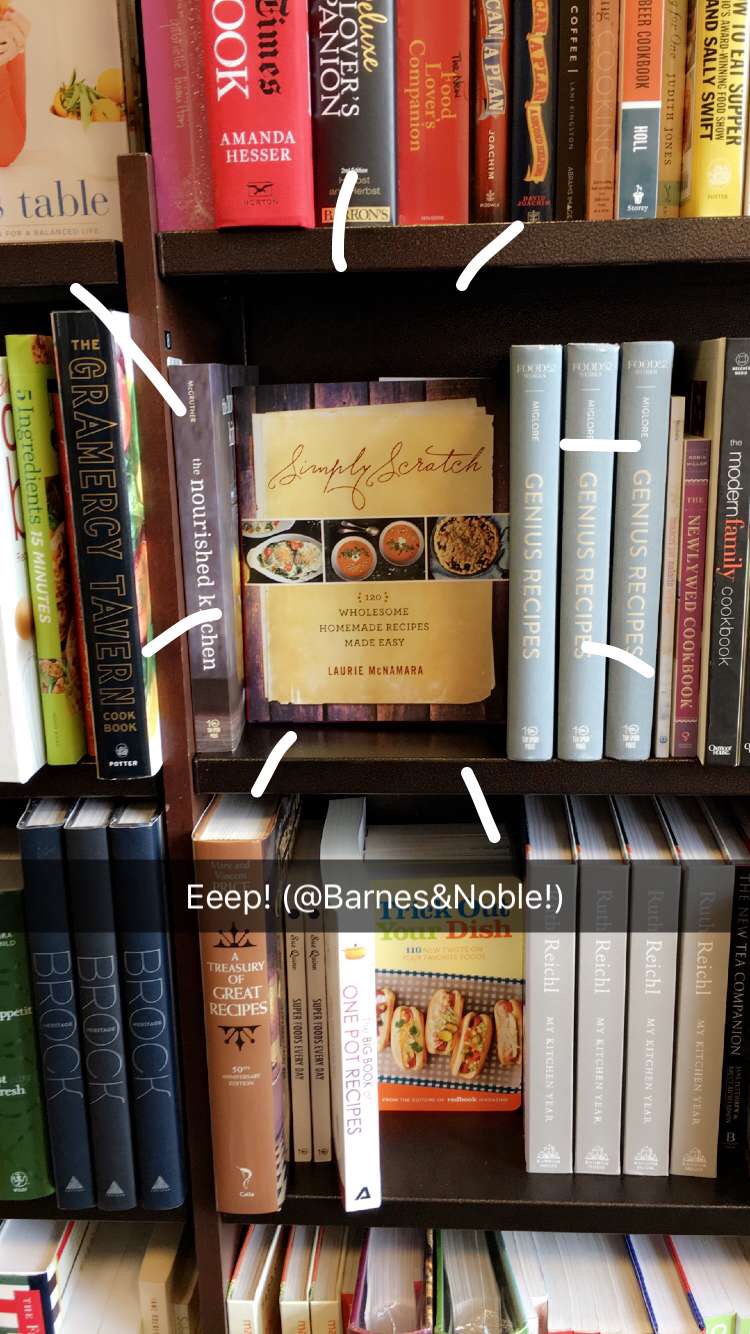 In April, Pat and I went to lunch and stopped by a nearby Barnes & Noble only to see my cookbook [affiliate] on the shelf. ON THE SHELF!! The feeling of seeing it on shelves in STORES never gets old. I'm so darn proud of that book!
Haileigh made her high school Varsity softball team in the spring. In the summer she did travel softball while Malloree played her last year of parks and rec with Pat as her coach. Mal tried out and made a travel softball team (go Venom!) at the end of summer. My girls are badasses. Just sayin.
I took my girls to their first concert in early August. Tickets to see 5 Seconds of Summer was Malloree's big Christmas gift from us. It was a blast!
In August, Pat surprised me for our anniversary with a trip to Las Vegas! This was our first trip together. Ever. In 21 years, we've never been on a plane together, nor went away just him and I. We basically were teenagers, had kids in our early 20's and focused on raising our girls.
So, we flew to Vegas for a much needed, long overdue trip/honeymoon. We spent one afternoon at the pool, walked the strip, ate AMAZING food– I'm talking about you In-N-Out. While we weren't eating we spent the remainder of our time gambling. Who knew I loved to gamble? I sure didn't. And I'm not talking slots either. I love the tables and I won my first of several black jacks with Pat by my side. We make a great team! I carry around the first chip I won at blackjack in my wallet for good luck.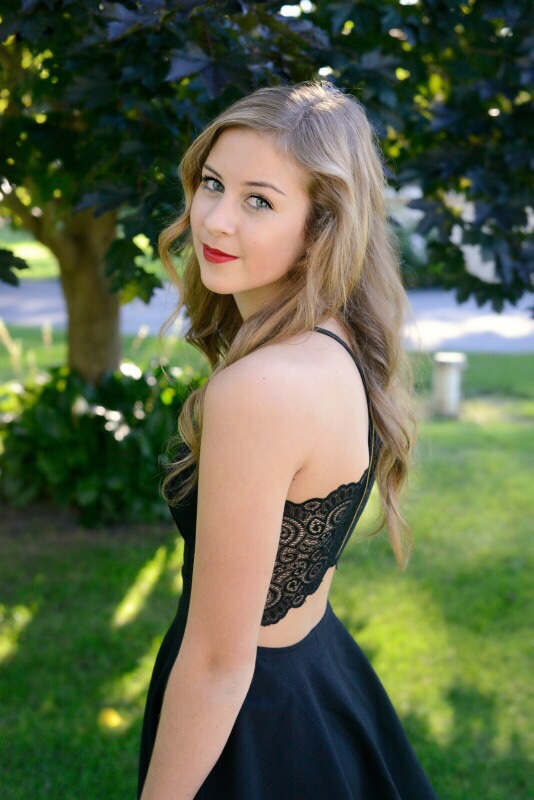 Haileigh turned 15 in August and our gift to her were tickets to see Shawn Mendes live at the Fox Theatre in Detroit. Her life = made.
This summer also marked the end of her travel softball years with her team becoming division champions. But once school started it immediately was homecoming. Haileigh made (sophomore) homecoming court, so it was pretty cool to see her on a float waving in our town parade. And such an honor for Pat and I to walk with her during halftime at the homecoming game.
She continues to get straight A's and won't settle for less. Then right after Thanksgiving, Haileigh was inducted into her high school's Spanish National Honors Society! This girl makes me so proud and continues to excel in all she does.
Malloree turned 12 this past October. I kind of had a hard time accepting this. Okay, I had a very hard time accepting this. On her special day, we went to the cider mill nearby for apple cider and doughnuts. I made her favorite dinner (manicotti — it's in my book!) and had chocolate mug cake for dessert per her request.
Malloree made her 7th grade volley ball team and was a blast to watch her play another sport other than softball. Her coach is also the coach for the high school JV team and refused to allow the girls to serve underhand (which I agree with!), so the only way was to serve overhand. Now Malloree is a petite young girl, the smallest on her team BUT she was determined to get her serve over and by golly, she accomplished it. She is one of only like 4 girls on her team of 11 that could serve overhand. This just proved to her that if you want it bad enough and are willing to work for it… you can do it. No matter big or small.
In other news, I think I'm over my fear of flying, I got back into reading and have read some pretty amazing books in 2016 and I may, sort of, kinda like watching football. *Shhh don't tell anyone, please.
All in all 2016 was great to us. We have each other, a roof over our heads and our health. I always look forward to a new year for a fresh start, where I can set new goals. I'm excited to see what we accomplish this year and for the day I sit down to write a new Year In Review for 2017. NOT that I'm rushing it!
Of course, if it wasn't for all you that stop in and read this blog, make the recipes and go on to share them with loved ones, I wouldn't be able to enjoy these moments. My choice to resign from my full time job to pursue this blogging career is definitely not one I regret. This is my dream job, my passion and although I'm beginning my 7th year blogging, I love it as much if not more than I did the first year.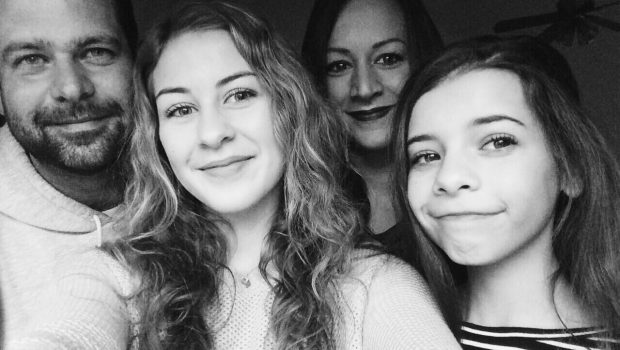 I hope you all have a remarkable New Year and hope 2017 is the best yet, filled with love, joy and delicious food.
XoXo!
~Laurie
If you're bored and at all interested and perhaps want to read past Year In Review posts, here they are:
This post may contain affiliate links.
Buy the Cookbook: Simply Scratch : 120 Wholesome Homemade Recipes Made Easy Now available on Amazon »
THANK YOU in advance for your support!