It's Friday, why not make these fun saucy mozzarella dogs for dinner?
Years ago I shared these Lunch Lady Sloppy Joes, I even made them live on my local Fox 2 news morning show. They are legit and so good! After the TV segment and way after the blog post, I was talking to my mom and she said she really doesn't remember putting sloppy joe sauce on mozzarella stuffed buns. I'm like 'what? how can you not?' it was one of my favorite dinners ever. She said what she does remember is using leftover spaghetti sauce as a topping. OHHHHHH how wrong was I?
So here it is years, hundreds of blog posts and a TV segment later, sharing what truly is a childhood favorite. It's something fun and delicious for a weeknight family dinner and a great way to use leftovers.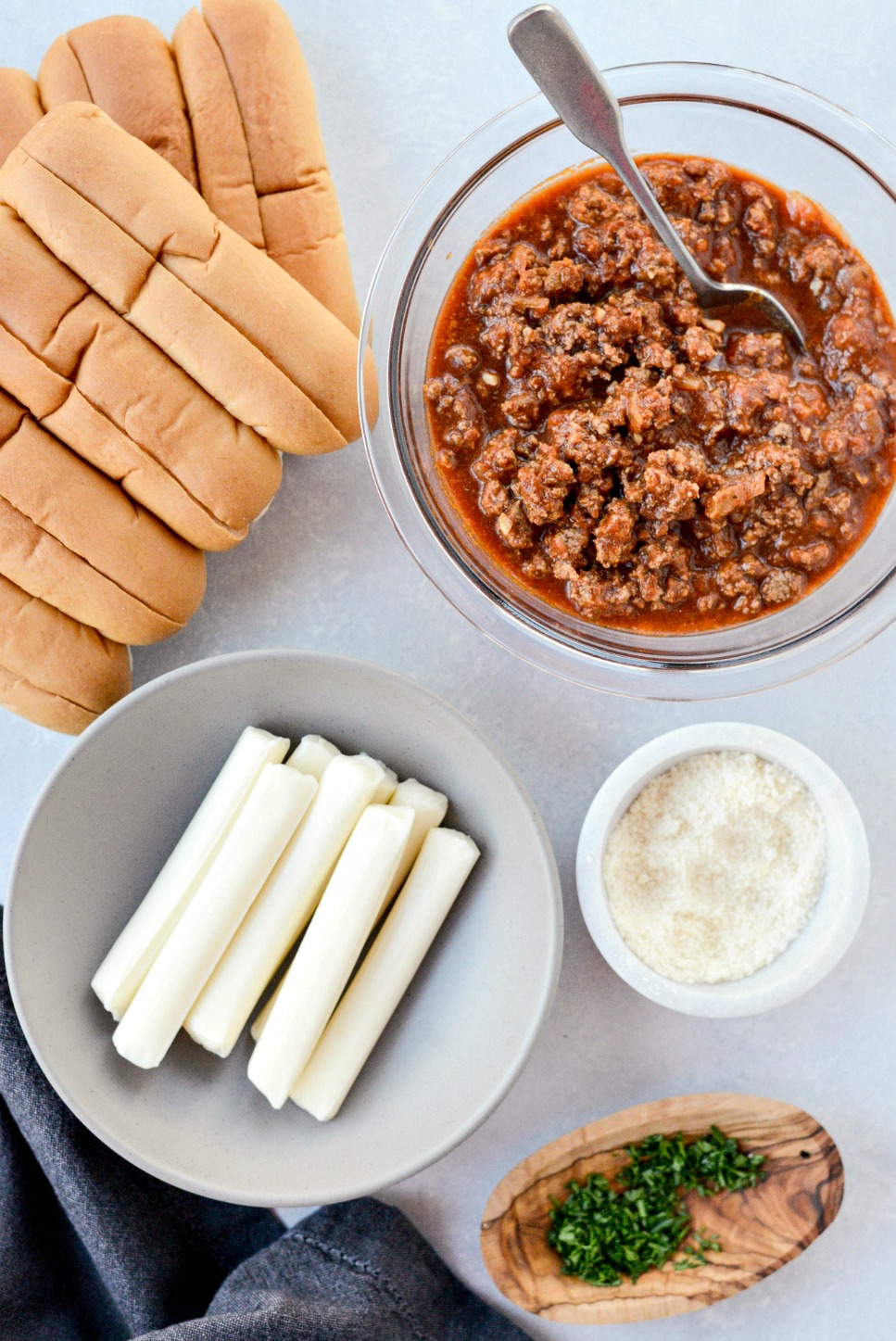 Yesterday you may have seen my recipe for the best basic meat sauce, and today I'm using the leftovers to make these saucy mozzarella dogs. The hardest part about this recipe was naming it. The easiest part? Eating two.
Set the mozzarella stick out onto your counter 45 minutes or 1 hour before you're ready to serve lunch or dinner. As I reheat the sauce in a skillet until piping hot, I nestle the mozzarella sticks into hot dog buns. If you can find the top split buns, those work excellent.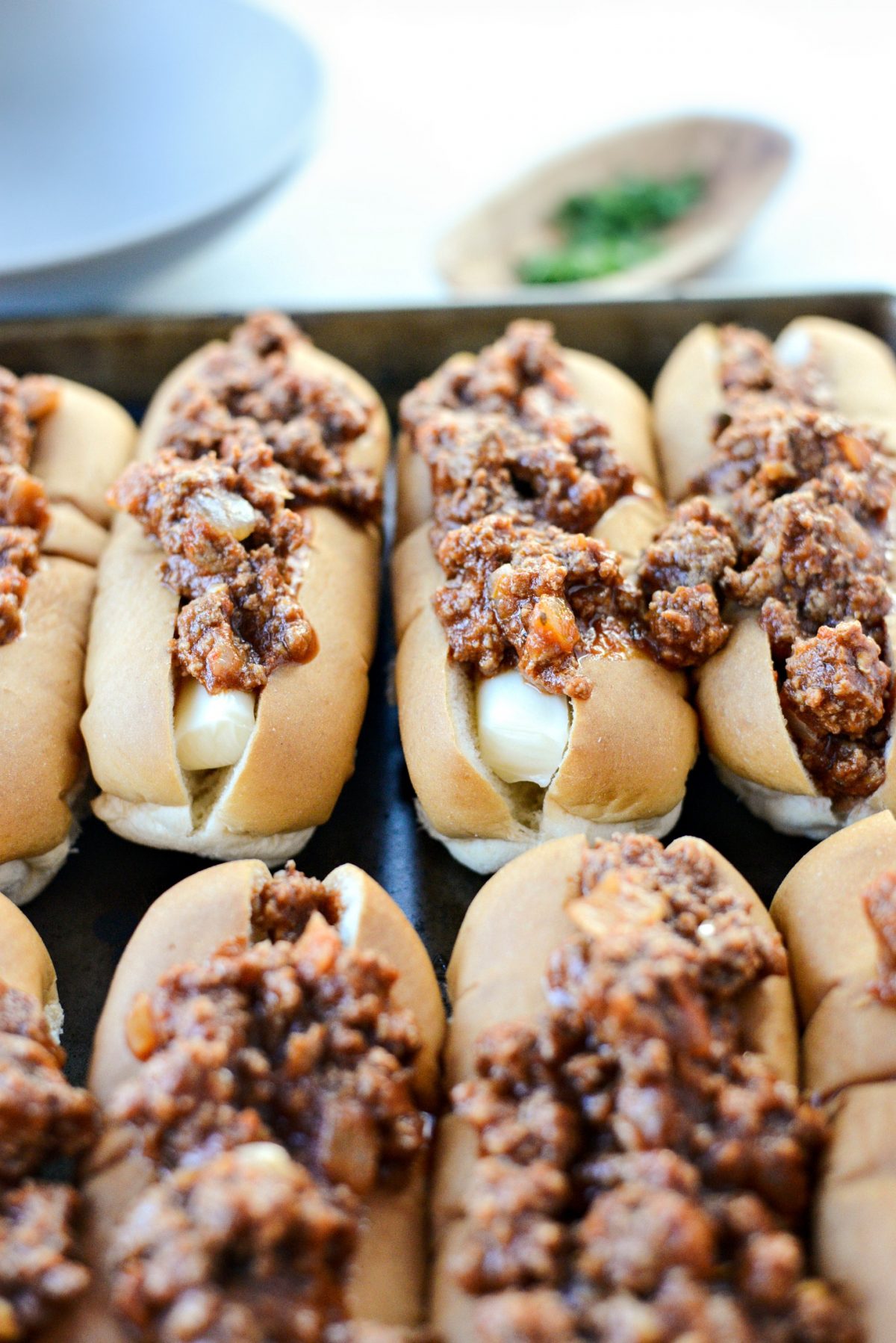 Then spoon the hot meat sauce over top of the mozzarella "dogs".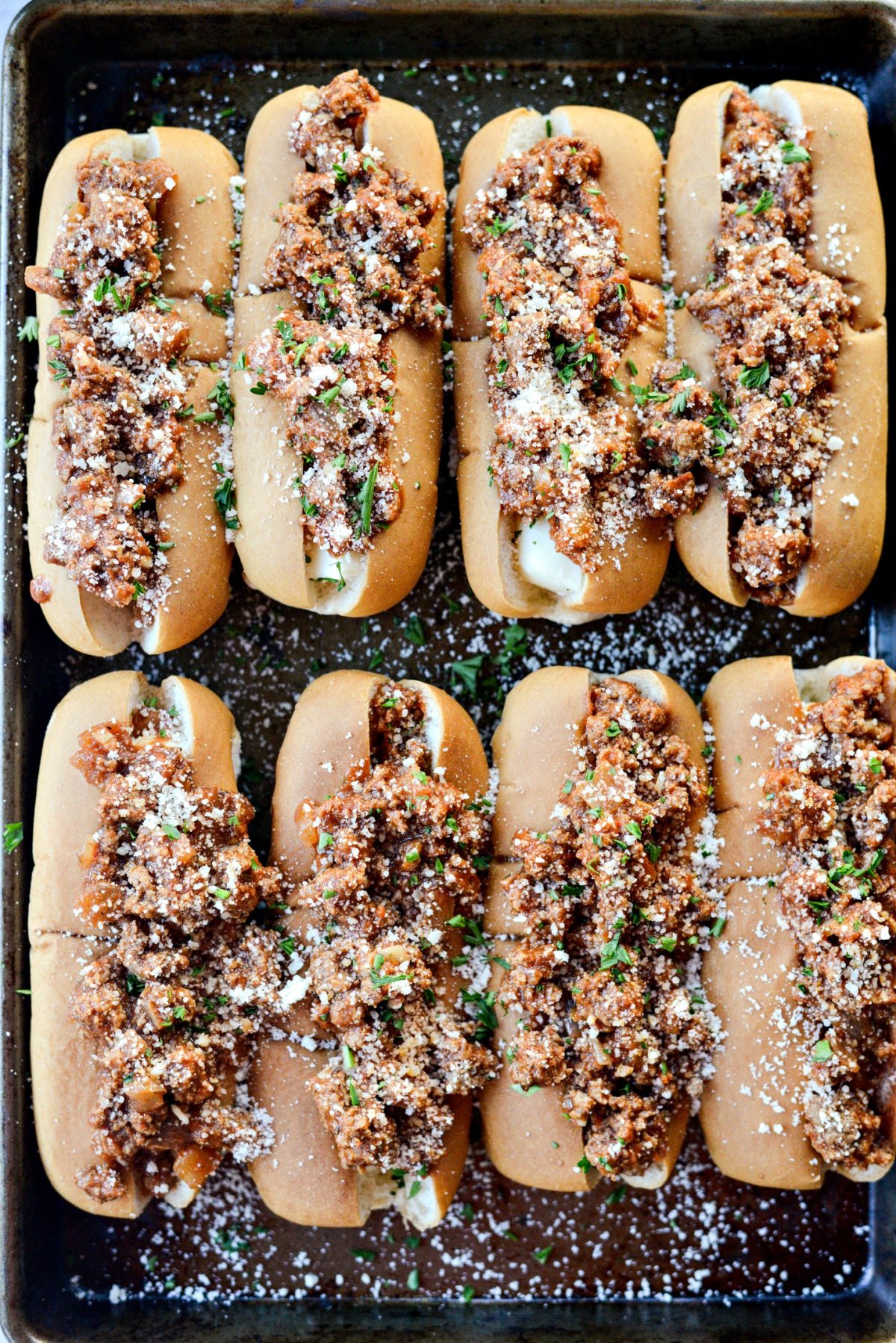 Sprinkle finely grated Parmesan cheese over top and for a pop of green, some mince fresh parsley.
And serve! For an extra delicious, melty and saucy mozzarella dogs, pop them into the microwave for 20 to 30 seconds and the mozzarella cheese will be melty and sting when you bite into it.
Fun for all ages and can be whipped up in just a few minutes, making dinner a snap.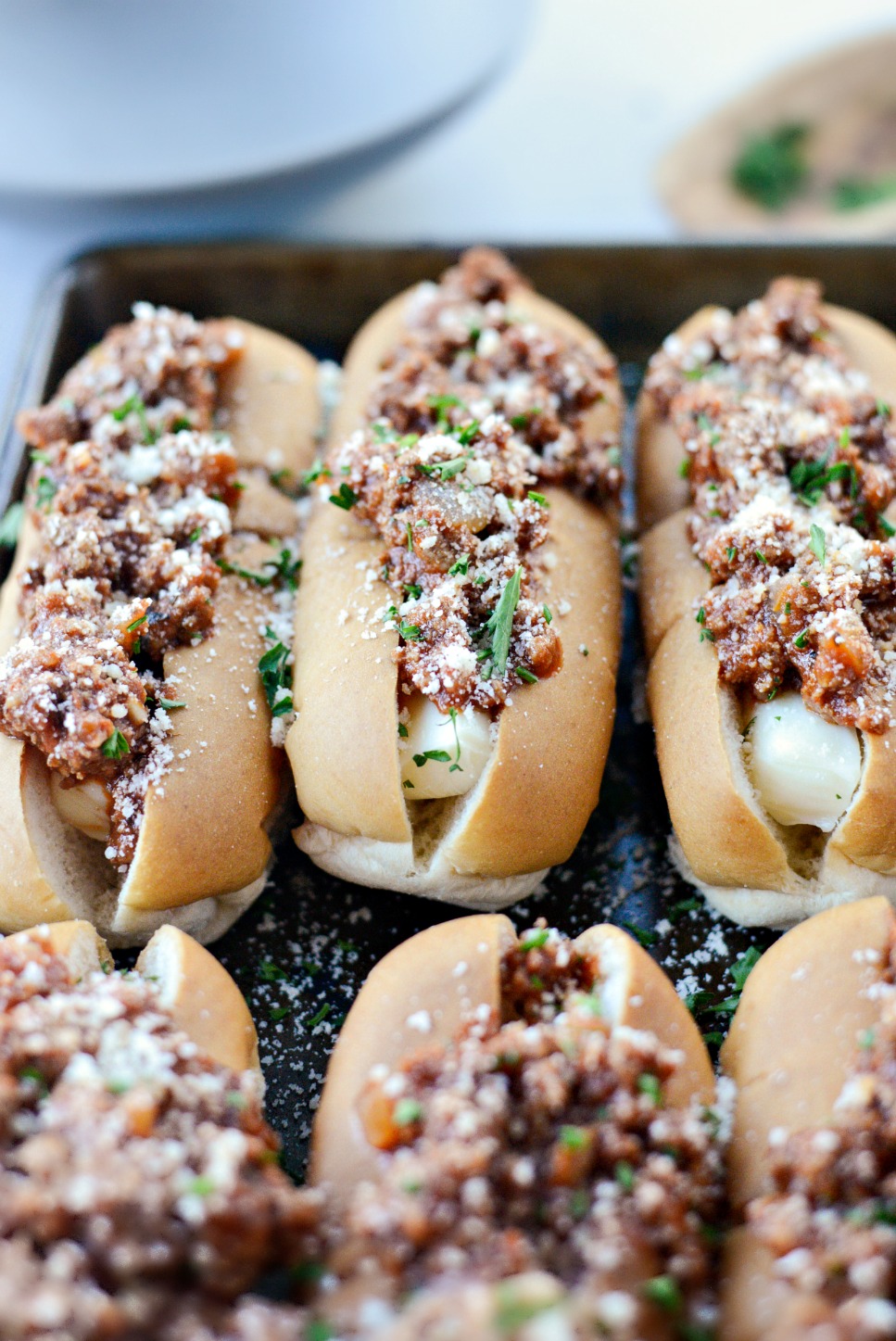 Enjoy!
And if you give these Saucy Mozzarella Dogs a try, let me know! Snap a photo and tag me on

twitter

or

 instagram!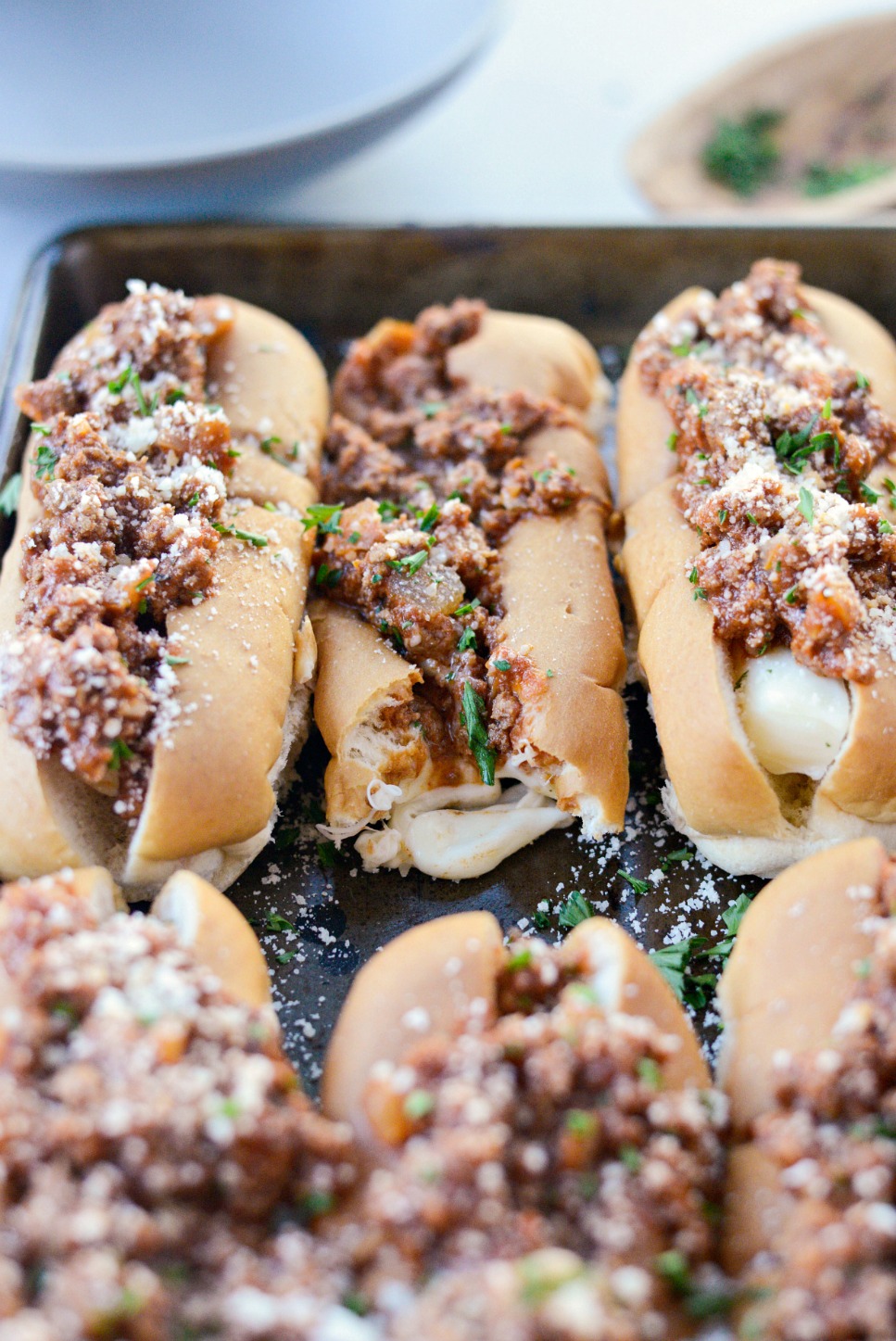 My cookbook Simply Scratch : 120 Wholesome Homemade Recipes Made Easy is now available!

CLICK HERE fo

r details and THANK YOU in advance!
Saucy Mozzarella Dogs
These Saucy Mozzarella Dogs are so fun! Leftover meat sauce tops hot dog buns stuffed with a mozzarella stick and topped with grated Parmesan cheese.
Yield: 4 to 8
Prep Time: 5 minutes
Cook Time: 10 to 15 minutes (to reheat sauce)
Total Time: about 20 minutes
Ingredients:
8 hot dog buns (top split preferred)
8 mozzarella sticks (at room temperature)
leftover Meat Sauce
finely grated Parmesan cheese
minced fresh parsley (optional)
Directions:
While your sauce reheats, place the mozzarella cheese sticks into the hot dog buns.
Top with the hot meat sauce and sprinkle with Parmesan cheese and parsley.
For an extra delicious and melty saucy mozzarella dogs, pop them into the microwave for 20 to 30 seconds and the mozzarella will be melty and delicious.
[this post contains affiliate links.]