Everyone needs a basic meat sauce recipe in their back pocket. Right? Well, my friends, this is mine.
I'm taking a break from all things Thanksgiving to share with you my favorite go-to meat sauce recipe. Whether it's for spaghetti, casseroles, sandwiches and most baked pasta recipes – this is it! It's delicious, smells amazing and tastes infinitely better and is just as easy to make as it is twisting the cap off of a jar of store-bought sauce.
Simple ingredients that yield a delicious yet traditional meat sauce. Sautéed onions, garlic and cooked ground beef mixed with tomato sauce, herbs and seasonings and simmered until perfect.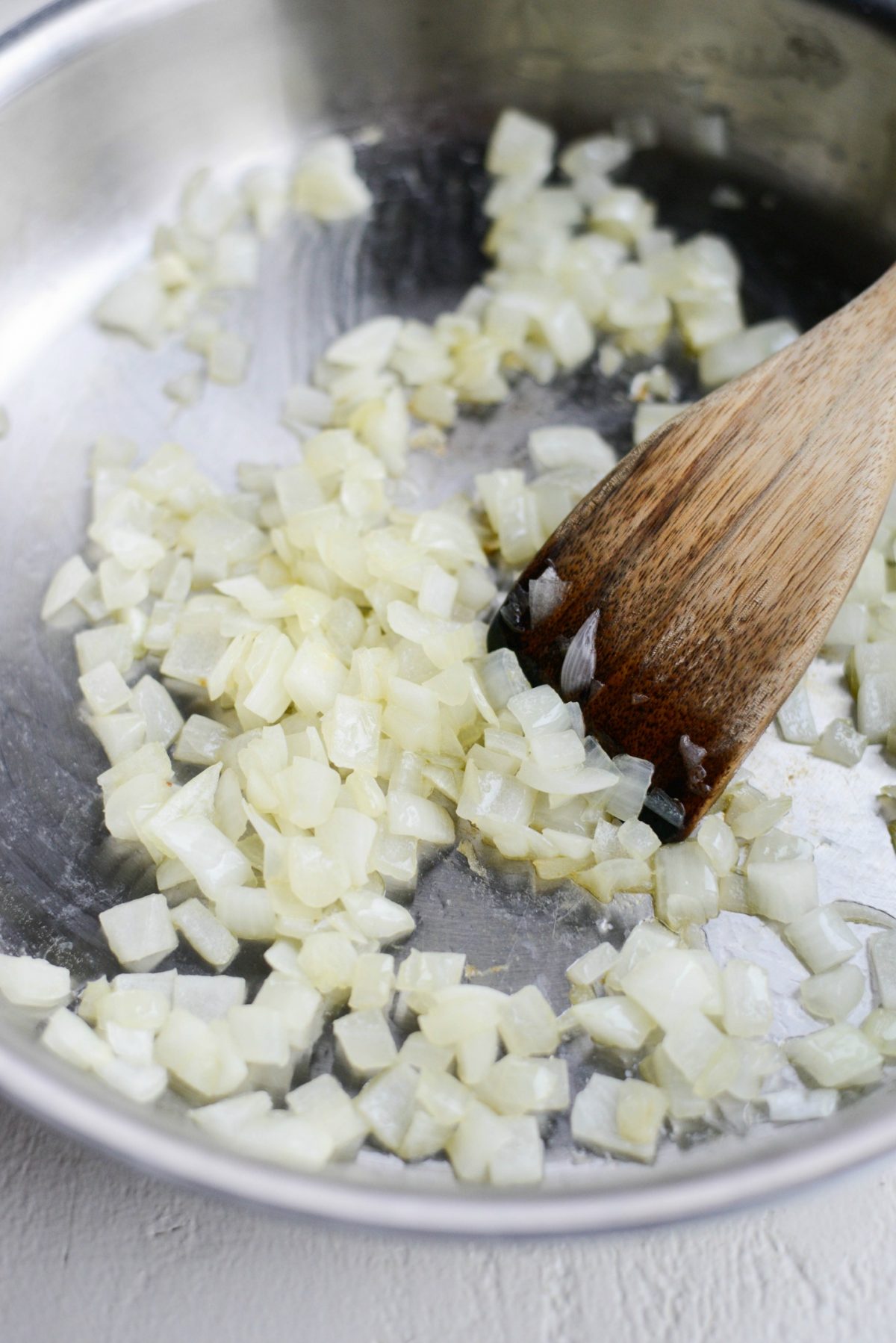 Start by sautéing 1 medium [diced] yellow onion in 2 teaspoons of olive oil over medium-low heat.
Season with a pinch or two of kosher salt, stir occasionally and sauté. Once the onion is soft and translucent, add in the 4 cloves of minced garlic and cook for 1 minute.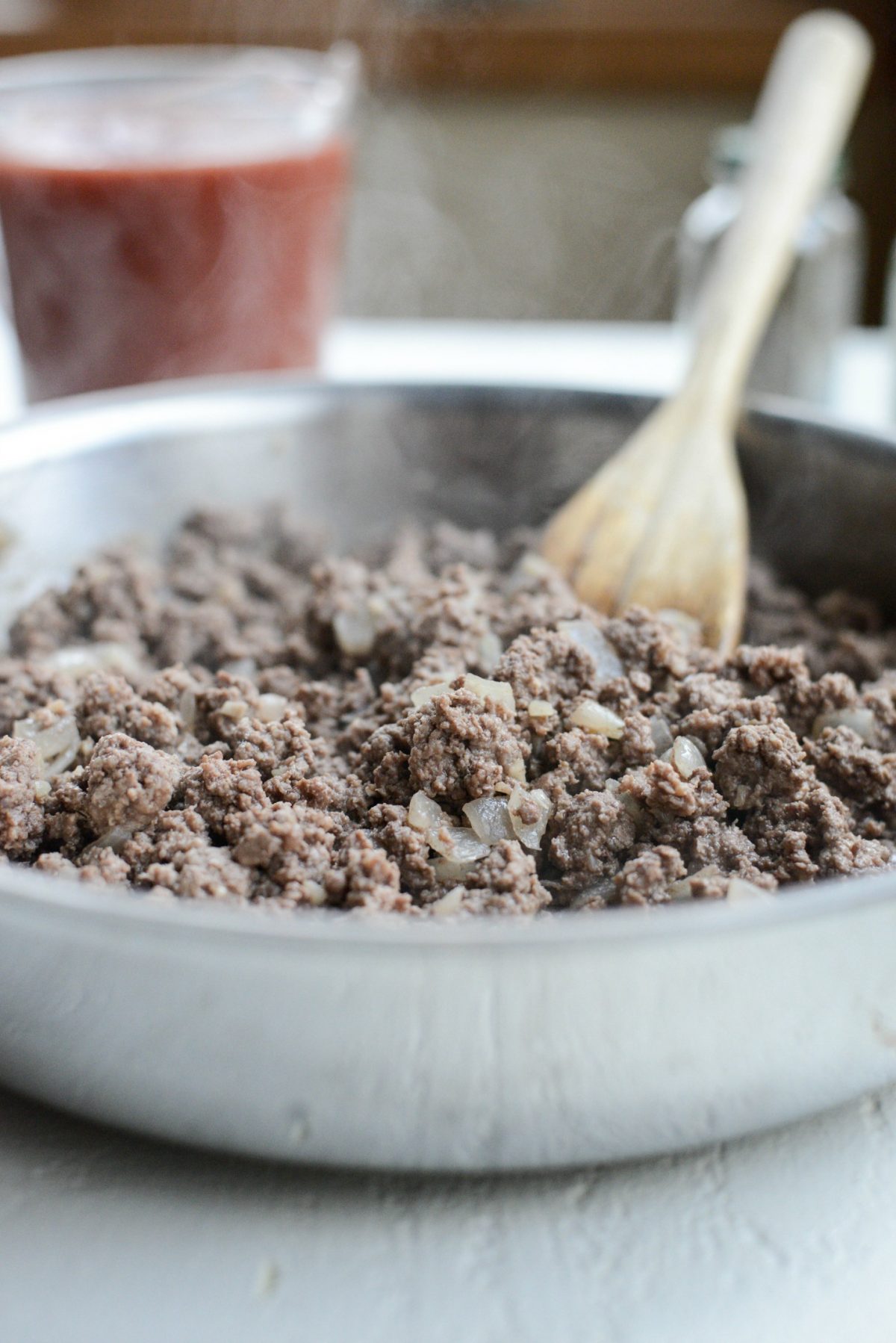 Then increase the heat to medium and then add in the raw ground beef (using your favorite: chuck, round or sirloin). Use a wooden spoon to break up the ground beef, cooking it until browned and no longer pink.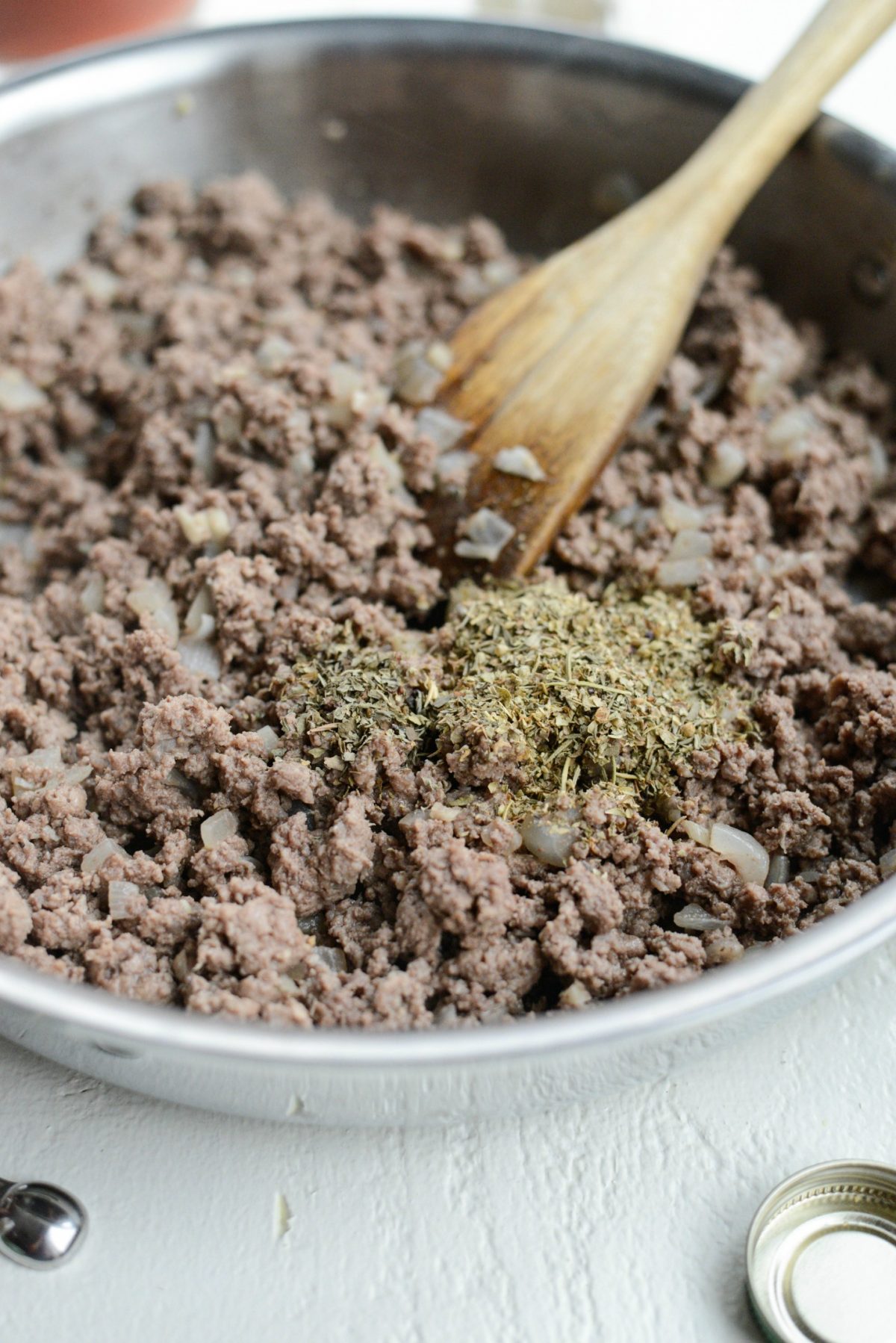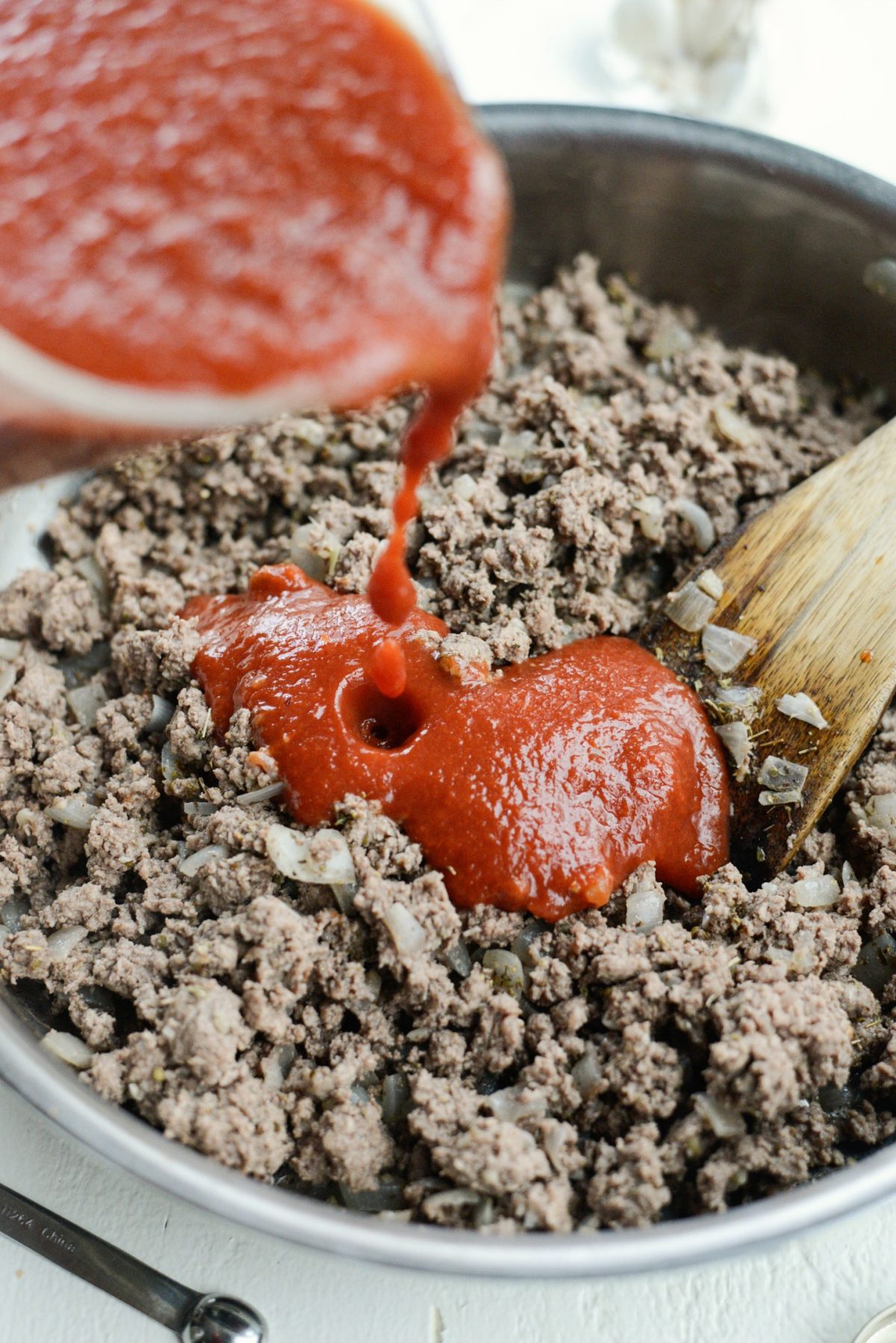 Drain the fat from the pan before seasoning the ground beef with 2 teaspoons Italian seasoning, 1/4 teaspoon of dried basil and pour in all 4 cups or so of tomato sauce.
[If you're interested in making your own Italian seasoning, you can find the recipe in my book.]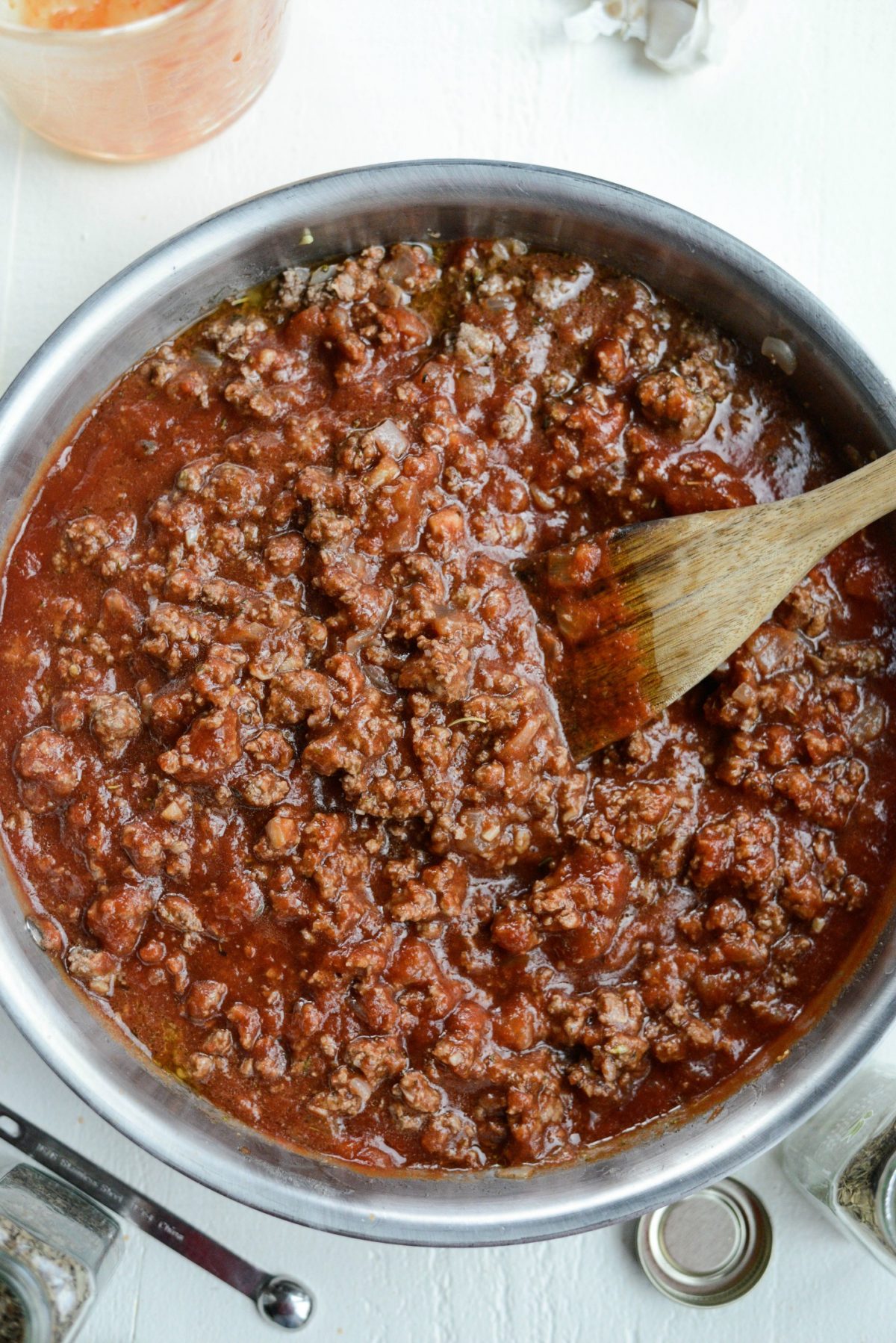 Stir to combine and then season with 1 teaspoon kosher salt, 1/2 teaspoon black pepper and 1/2 teaspoon sugar. Simmer on low heat for 2o minutes.
Perfection!
I especially love this over roasted spaghetti squash "noodles" with a sprinkle of Parmesan cheese and parsley.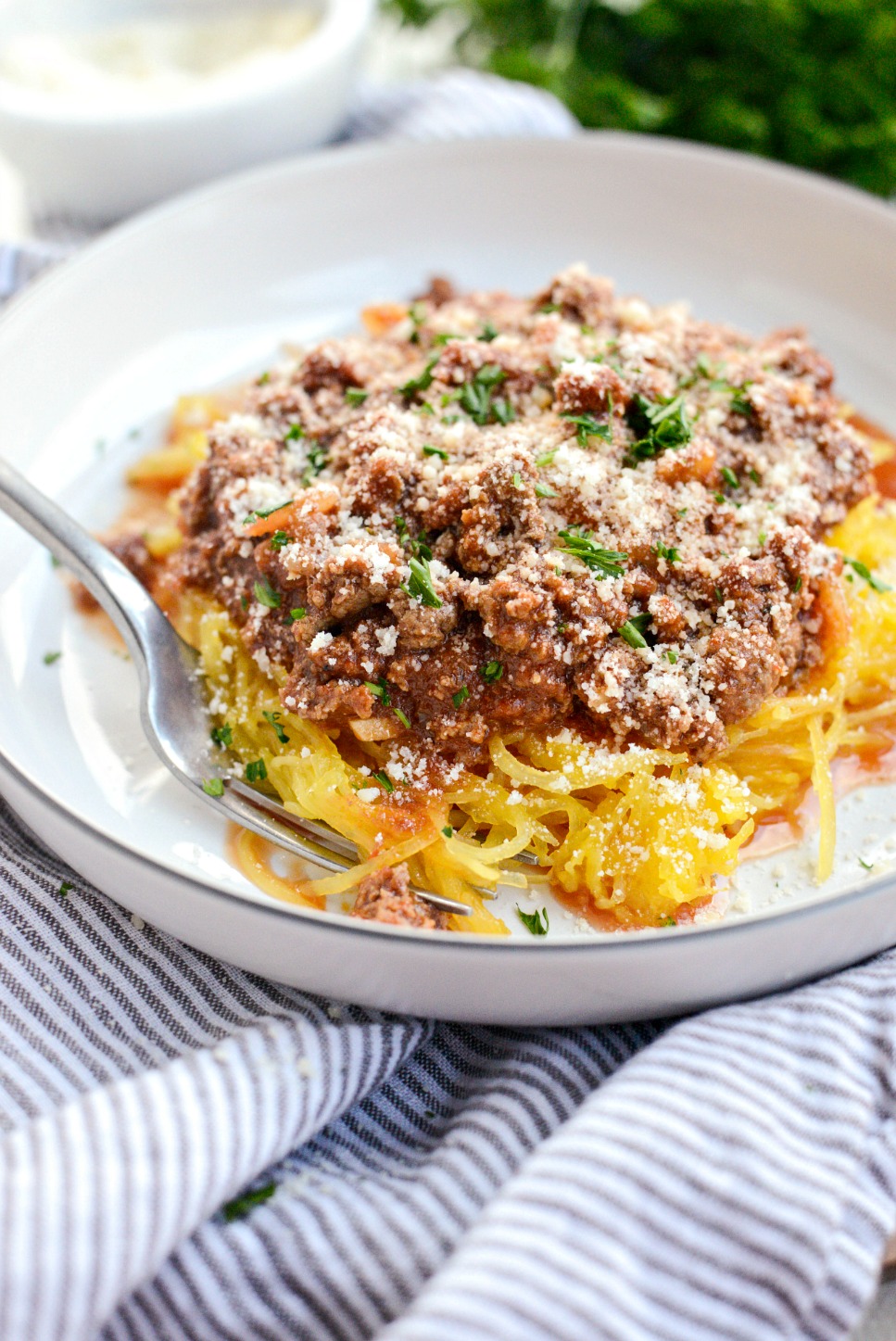 FYI to make spaghetti squash noodles; I cut a medium spaghetti squash in half, scoop out the seeds, place it cut-side down in a roasting pan and pour about a cup of water. Then I roast it for 40 minutes in a preheated 400° oven. Once roasted [fork tender] and safe to handle, I use a fork and scrape the flesh. This basic meat sauce on spaghetti squash is a great way to have a light yet satisfying dinner that's light on the carbs.
Now, wait until you see what I did with the leftovers [tomorrow].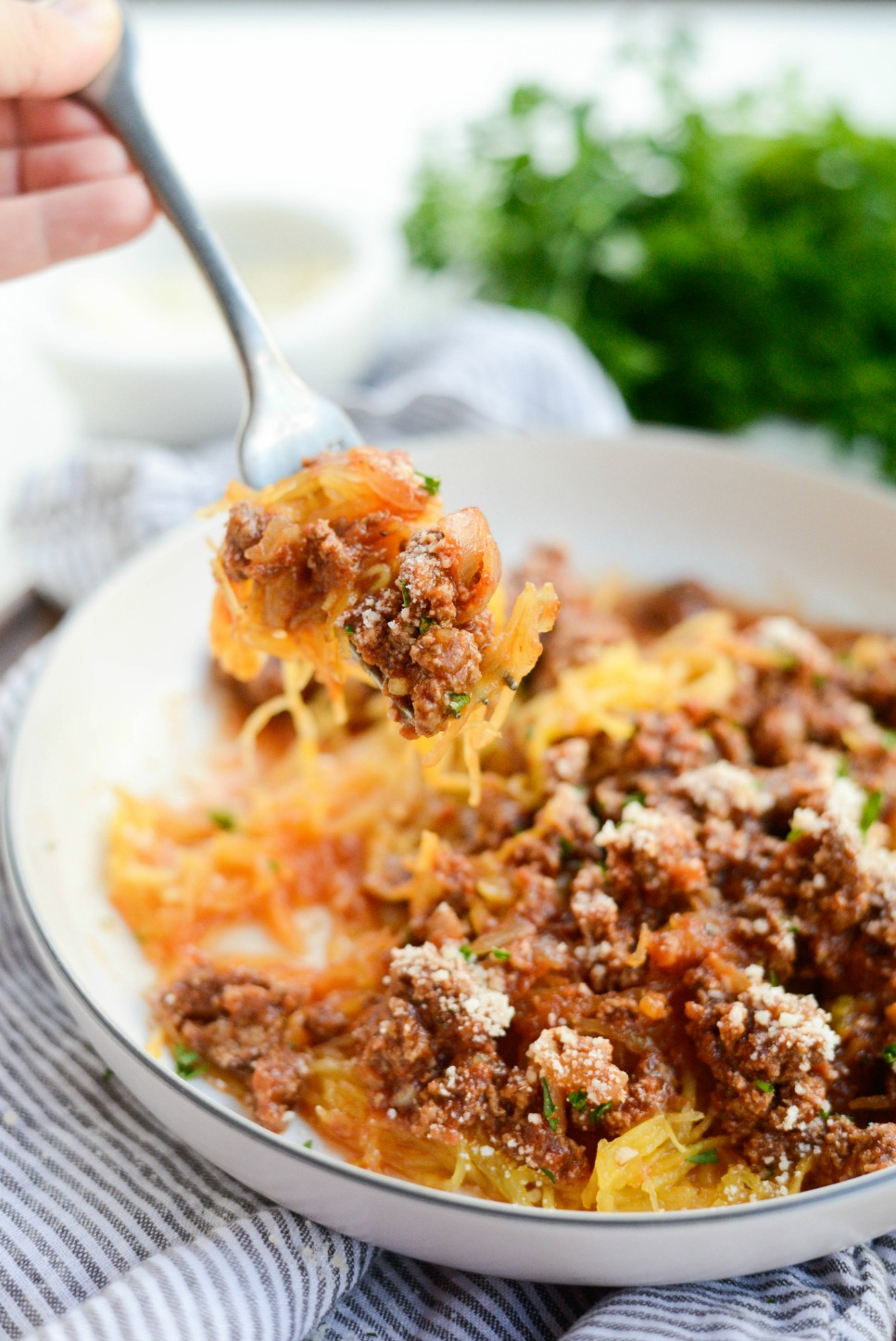 Enjoy!
And if you give this Basic Meat Sauce Recipe a try, let me know! Snap a photo and tag me on

twitter

or

instagram!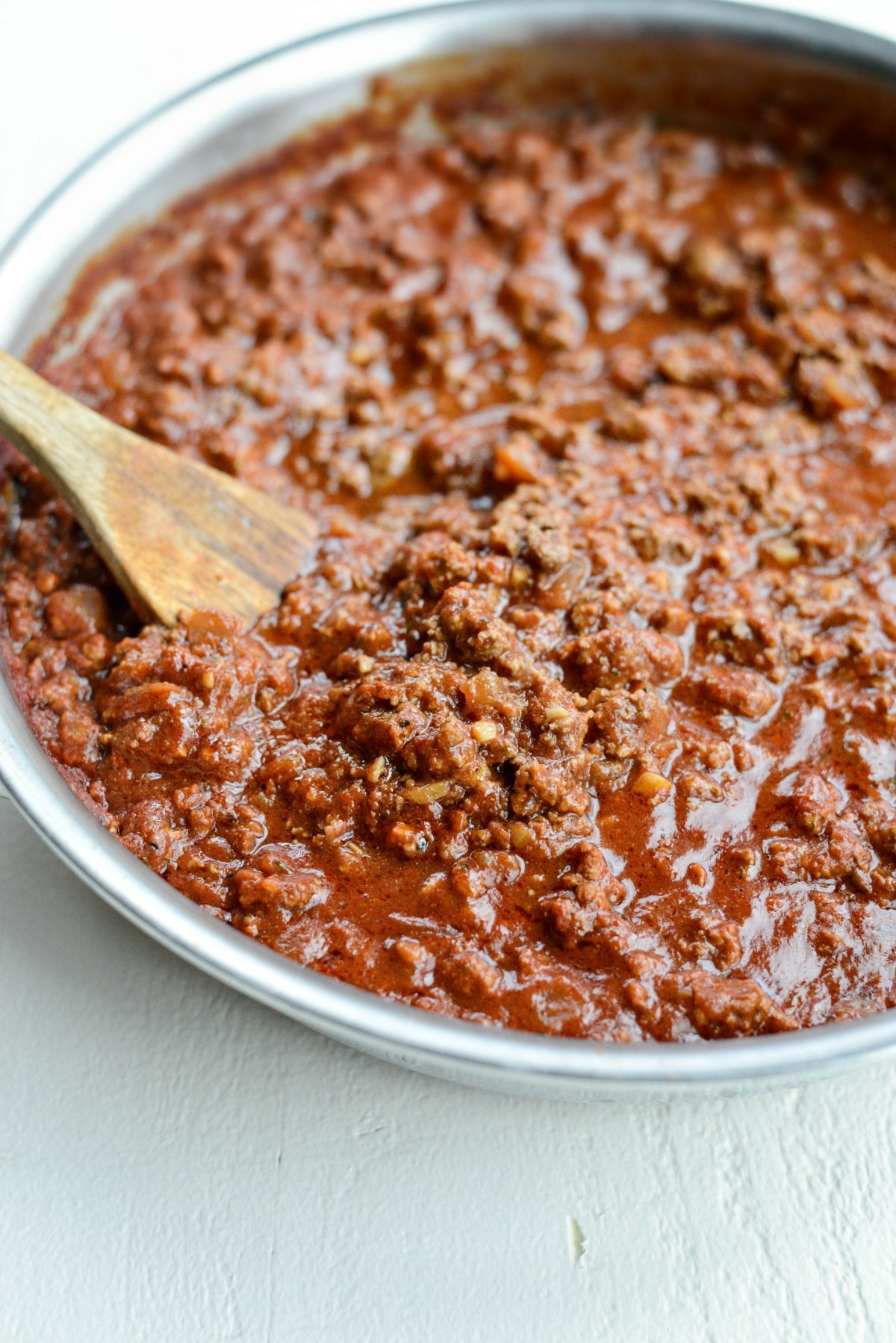 My cookbook Simply Scratch : 120 Wholesome Homemade Recipes Made Easy is now available!

CLICK HERE fo

r details and THANK YOU in advance!
Best Basic Meat Sauce Recipe
Everyone needs a basic meat sauce recipe. Sautéed onion, garlic mixed with ground beef, tomato sauce and herbs. Serve over pasta or spaghetti squash!
Prep Time: 10 minutes
Cook Time: about 35 minutes
Total Time: about 45 minutes
Ingredients:
2 teaspoons olive oil
1 medium yellow onion, diced (about 1 heaping cup)
4 medium cloves fresh garlic, minced
2 pounds ground beef chuck, sirloin or round (your choice)
2 teaspoons Italian seasoning
1/4 teaspoon basil
2 (15 ounce) cans tomato sauce
1 (8 ounce) can tomato sauce
1 teaspoon kosher salt
1/2 teaspoon freshly ground black pepper
1/2 teaspoon sugar
Directions:
In a deep sided 12-inch skillet, heat 2 teaspoons olive oil over medium-low heat.
Add in the onion and a pinch of kosher salt. Cook until soft and translucent, about 8 minutes. Then stir in the garlic and cook 1 to 2 minutes before adding in the ground beef. Increase the heat to medium and use a wooden spoon to break up the beef and cook until browned. Use a spoon to remove the fat from the pan and discard.
Season the ground beef mixture with Italian seasoning and basil. Pour in the sauce and stir in the salt, pepper and sugar.
Simmer for 20 minutes on low heat before serving.
[this post contains affiliate links.]