I'll will be the first to say, my Grandma's Rice Pudding does not look like most rice puddings you find on the internet. I bet you're used to seeing fluffy, pristinely white rice pudding that is specked with vanilla bean and is most definitely not brown. But what if I told you this recipe is crazy easy, only a handful of ingredients and it's the most delicious thing ever?
Because it is.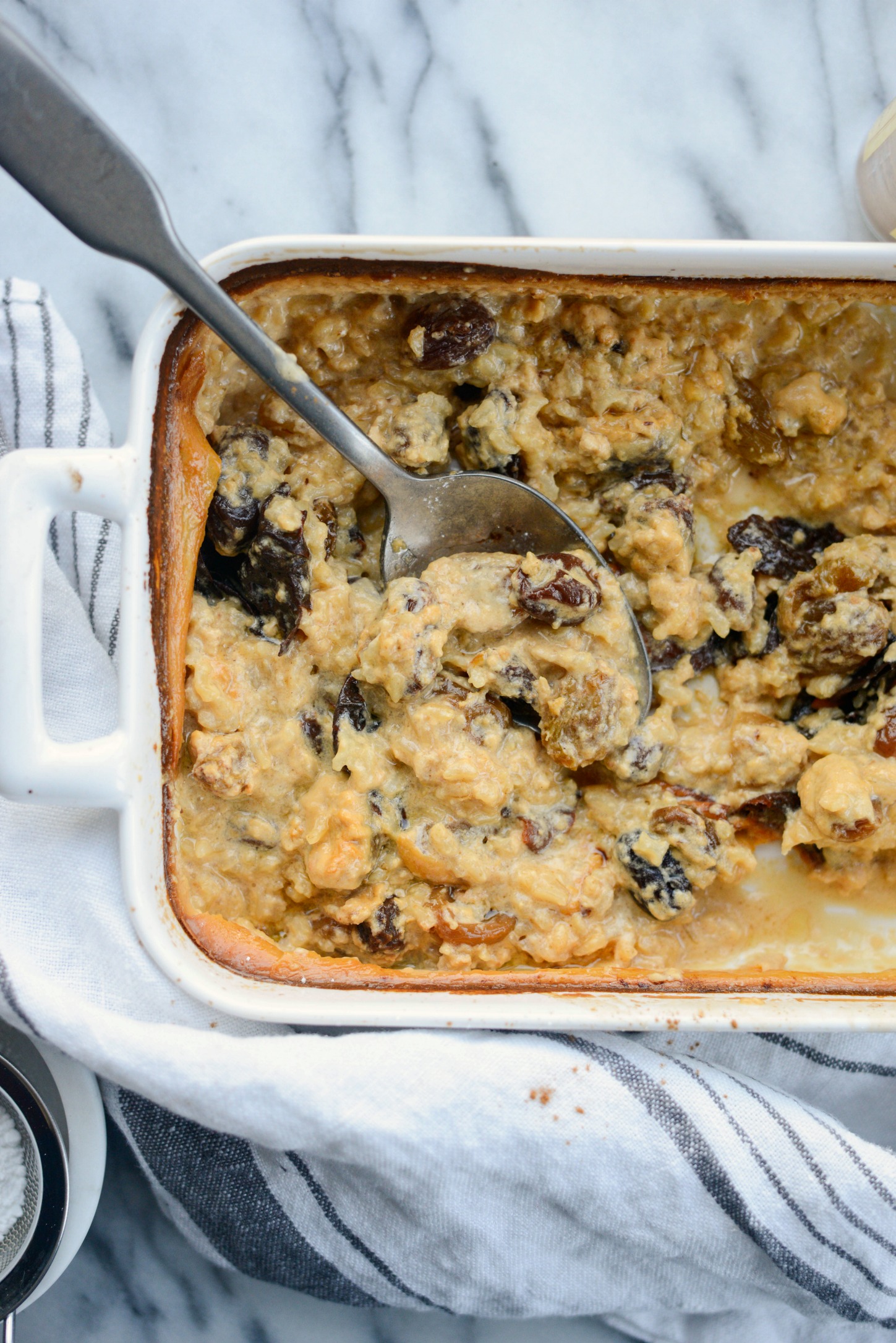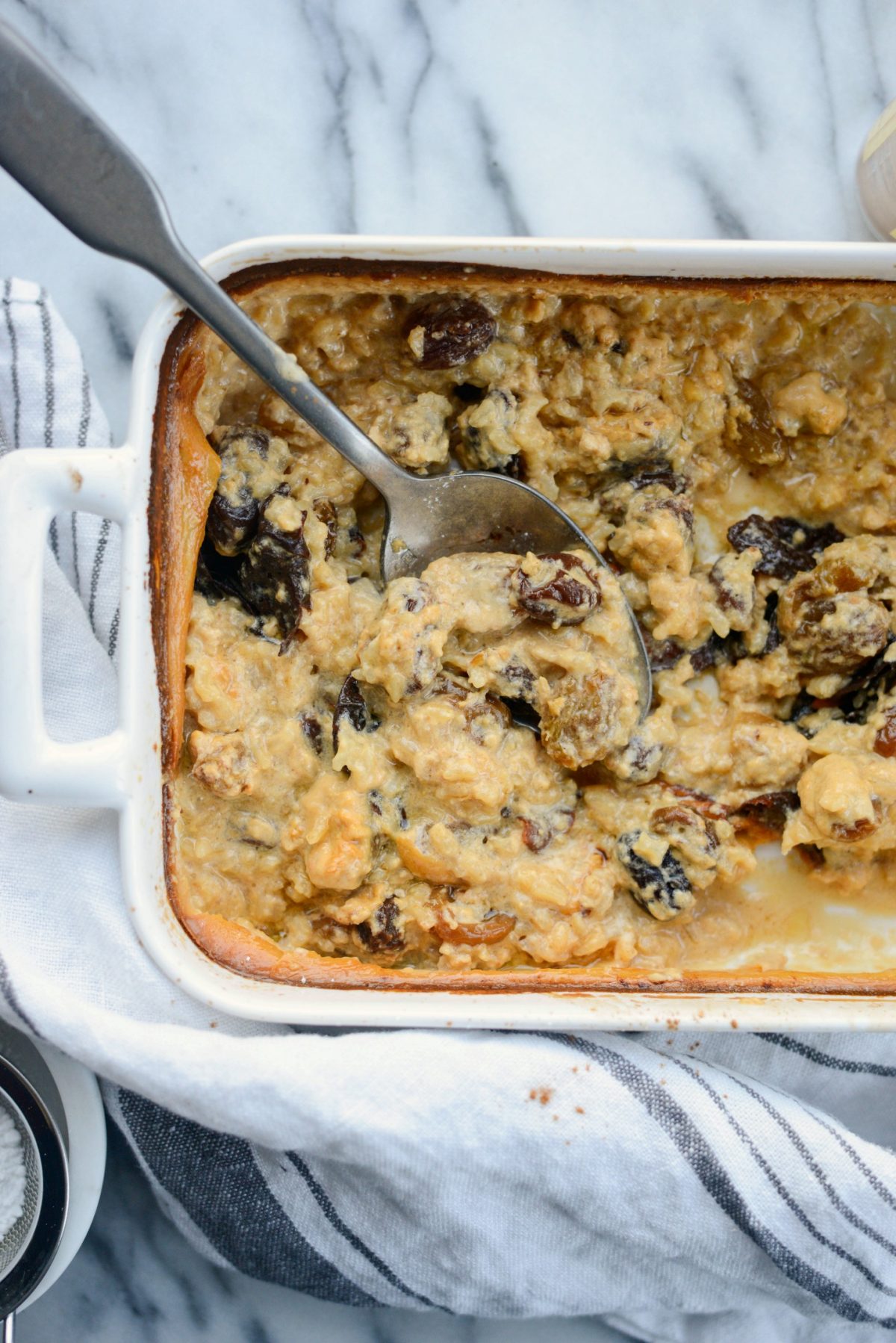 I vaguely remember hearing about my grandma's rice pudding (and this salad dressing) throughout my childhood. Of course back then, the thought of rice as dessert was as disgusting as the thought of pistachio pudding. Ya feel me? Now I'm a little older, and I'd like to think that I'm a little wiser – because now at 37 years old, rice pudding doesn't seem so strange. However, pistachio pudding is still a hard no.
When I saw my aunt (Hi Aunt Carolyn!) share a picture/post of it on facebook, I had to have it. She gave me the recipe and literally the next day I made it. And you guyssss, it was love after first bite. Each and every bite I took I fell more and more in love.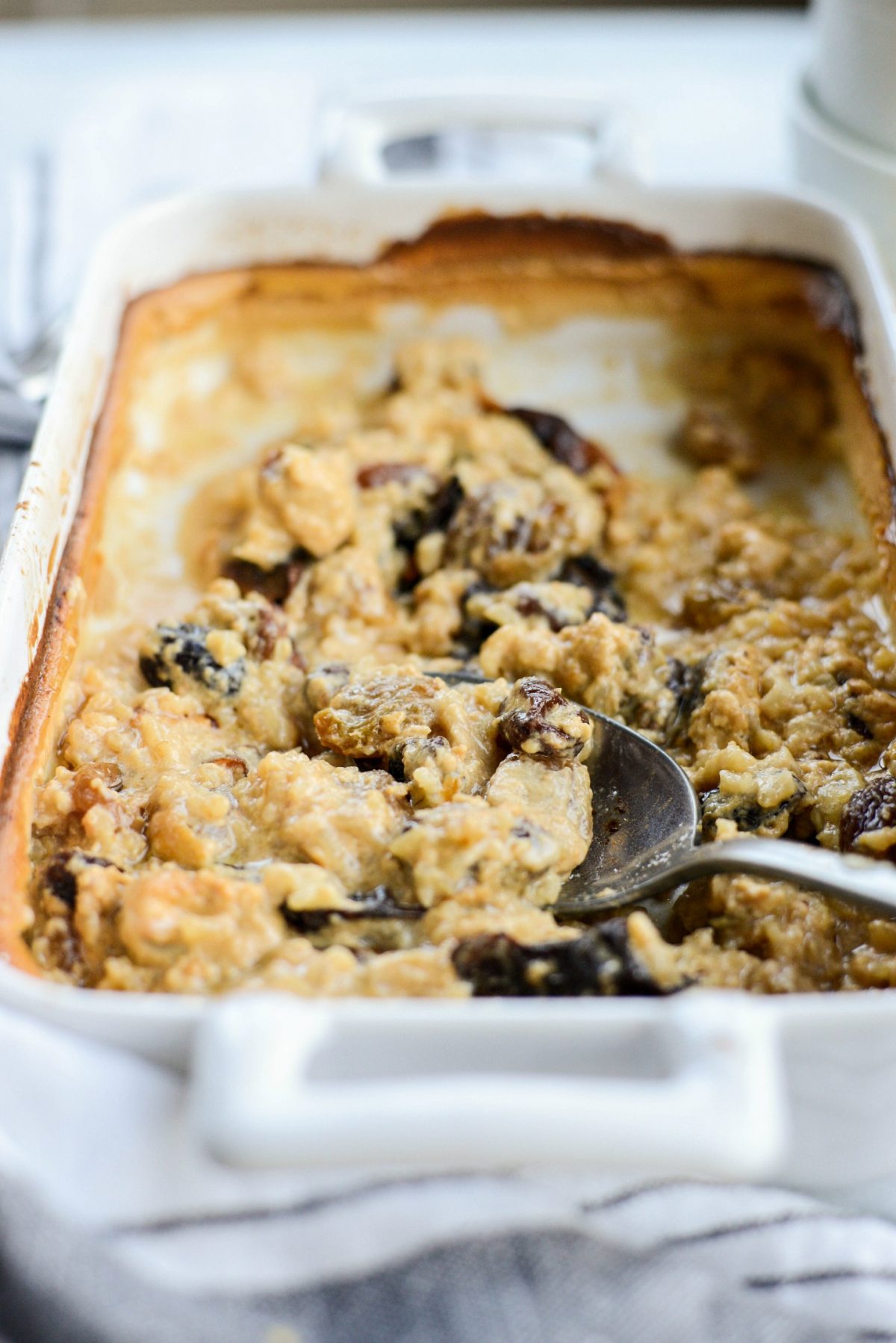 My Grandma's rice pudding is essentially, rice cooked in lots of milk, a little butter, sugar, cinnamon and vanilla. Oh and raisins. Raisins are a total must because they plump and add texture. If you don't love raisins like I love raisins, then I suppose you could leave them out.
I guess.
TO Make My Grandma's Rice Pudding Here's What You Will Need:
whole milk
rice – I used brown rice but white can be used instead
melted butter
sugar
a splash of vanilla
dash of cinnamon
a handful of raisins.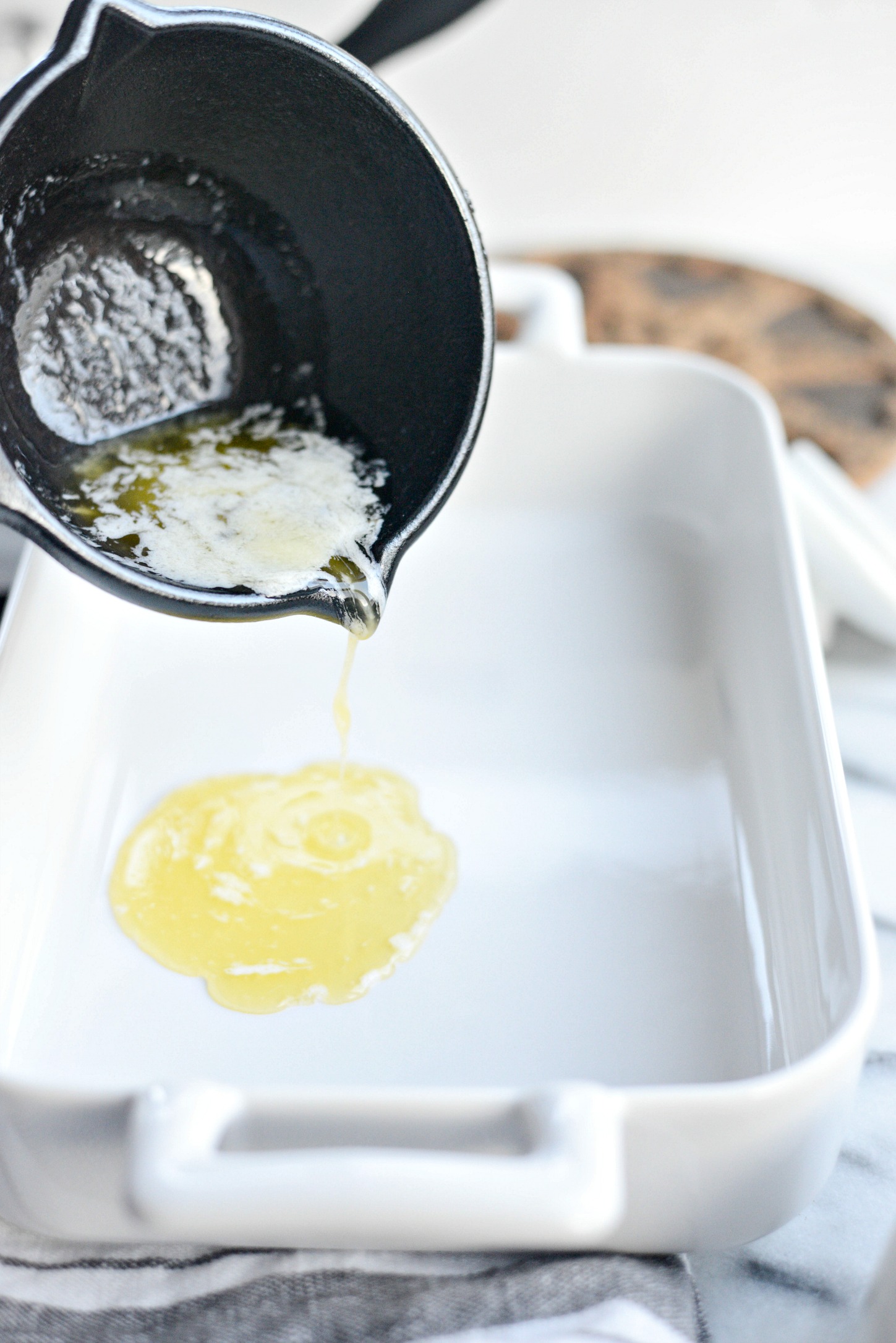 Now the recipe I got from my aunt, didn't specify if I should grease the baking dish or not. So I added in 3 tablespoons butter and kind of swirled the baking dish to coat the bottom and up on the sides a little. The size of the baking dish I'm using is 10.25″ x 7.24″ x 2.5″ or 1-1/2 quarts.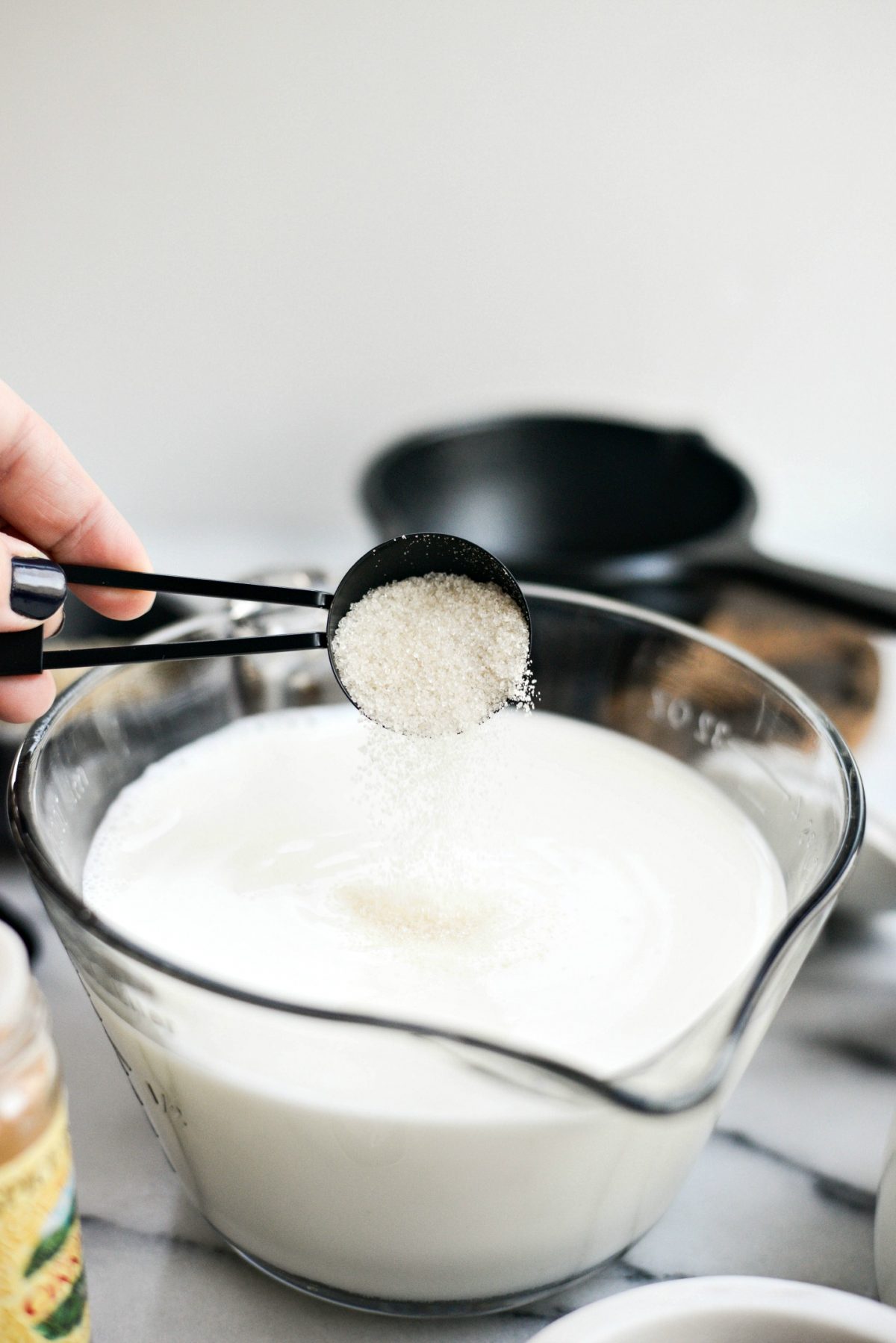 First add in 3 tablespoons sugar into 3 cups milk and whisk until dissolved.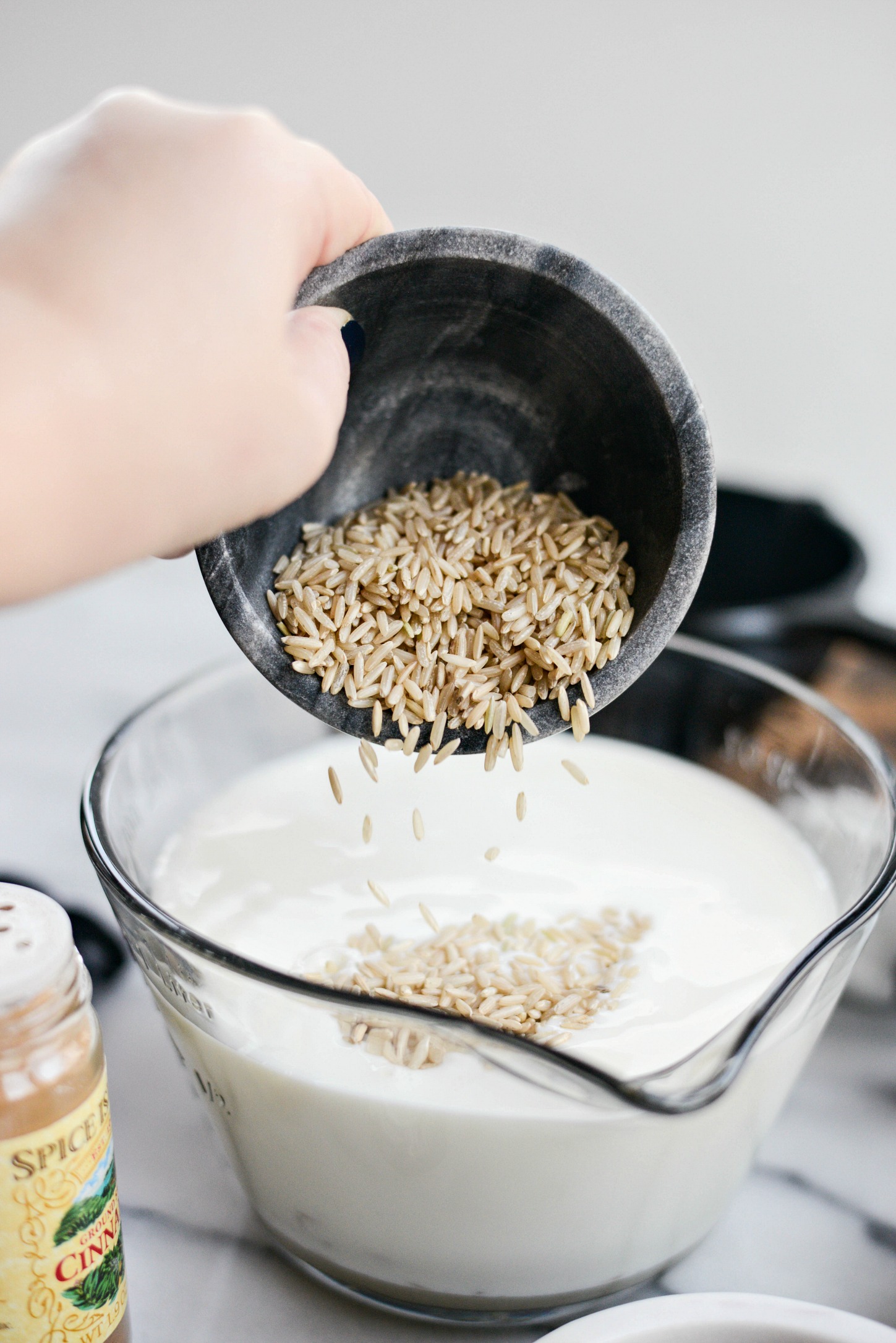 Then add in the 3 tablespoons rice. No that's not a typo, you only 3 tablespoons! A perfect way to use up the last of that bag of rice.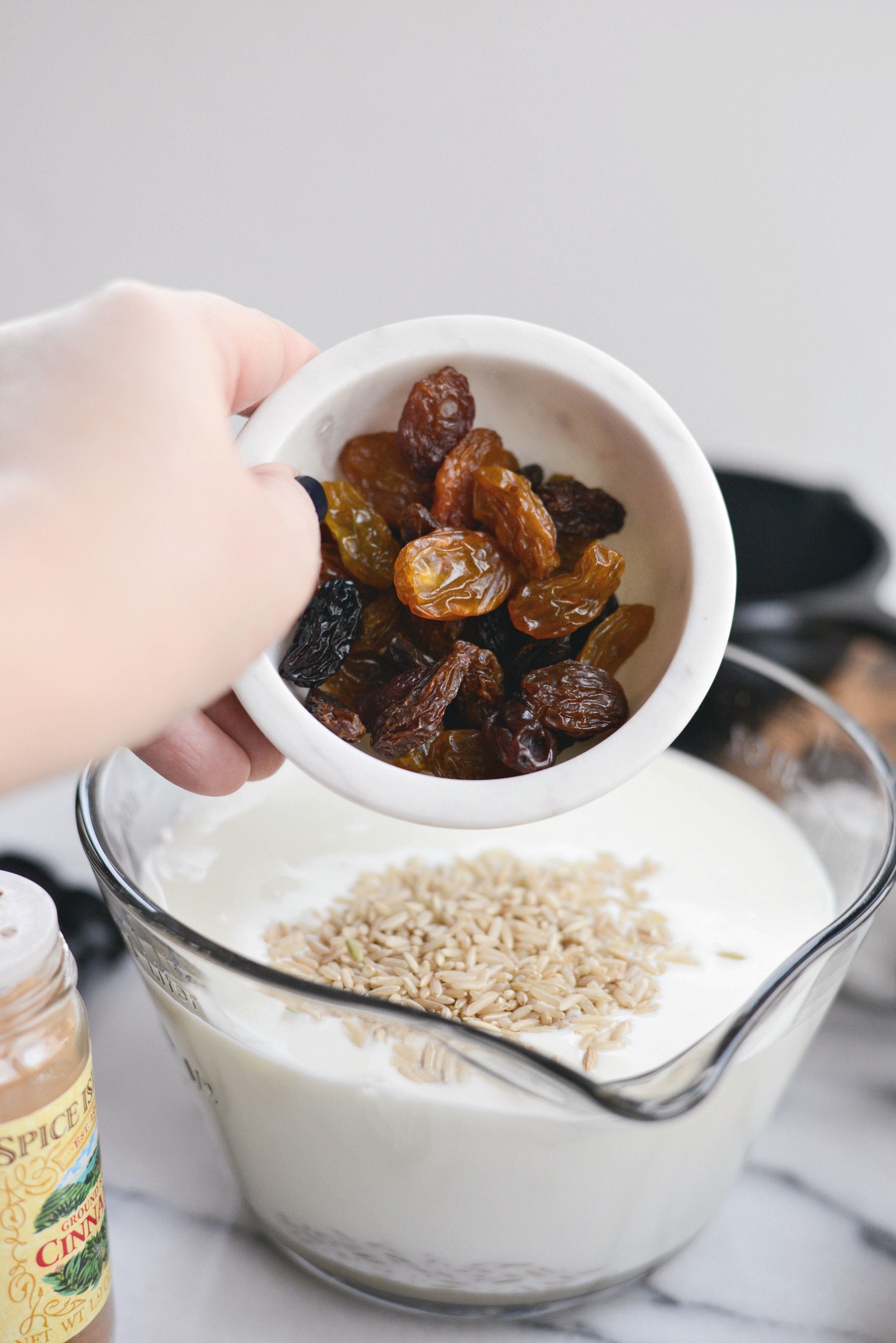 Then toss in a handful of raisins.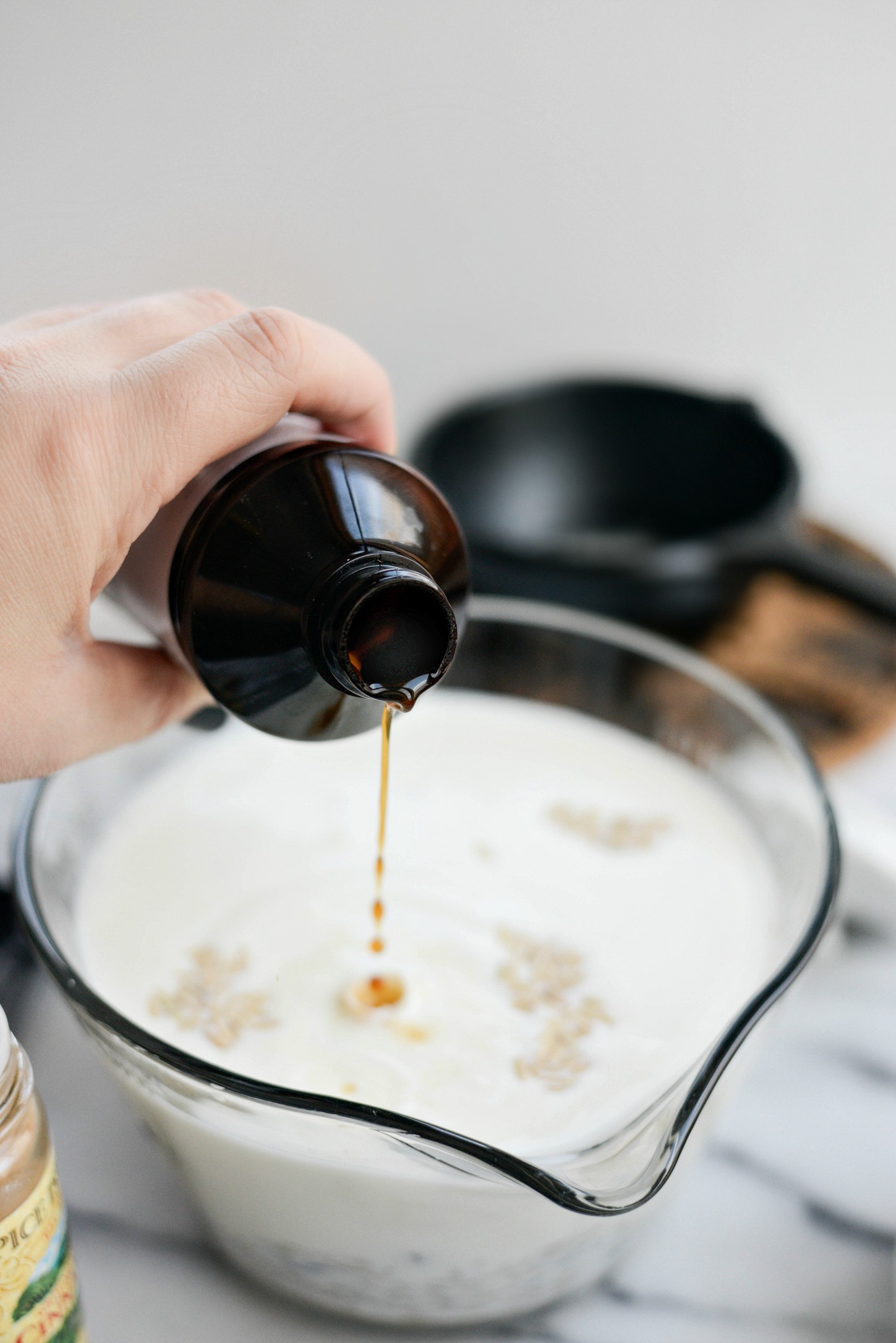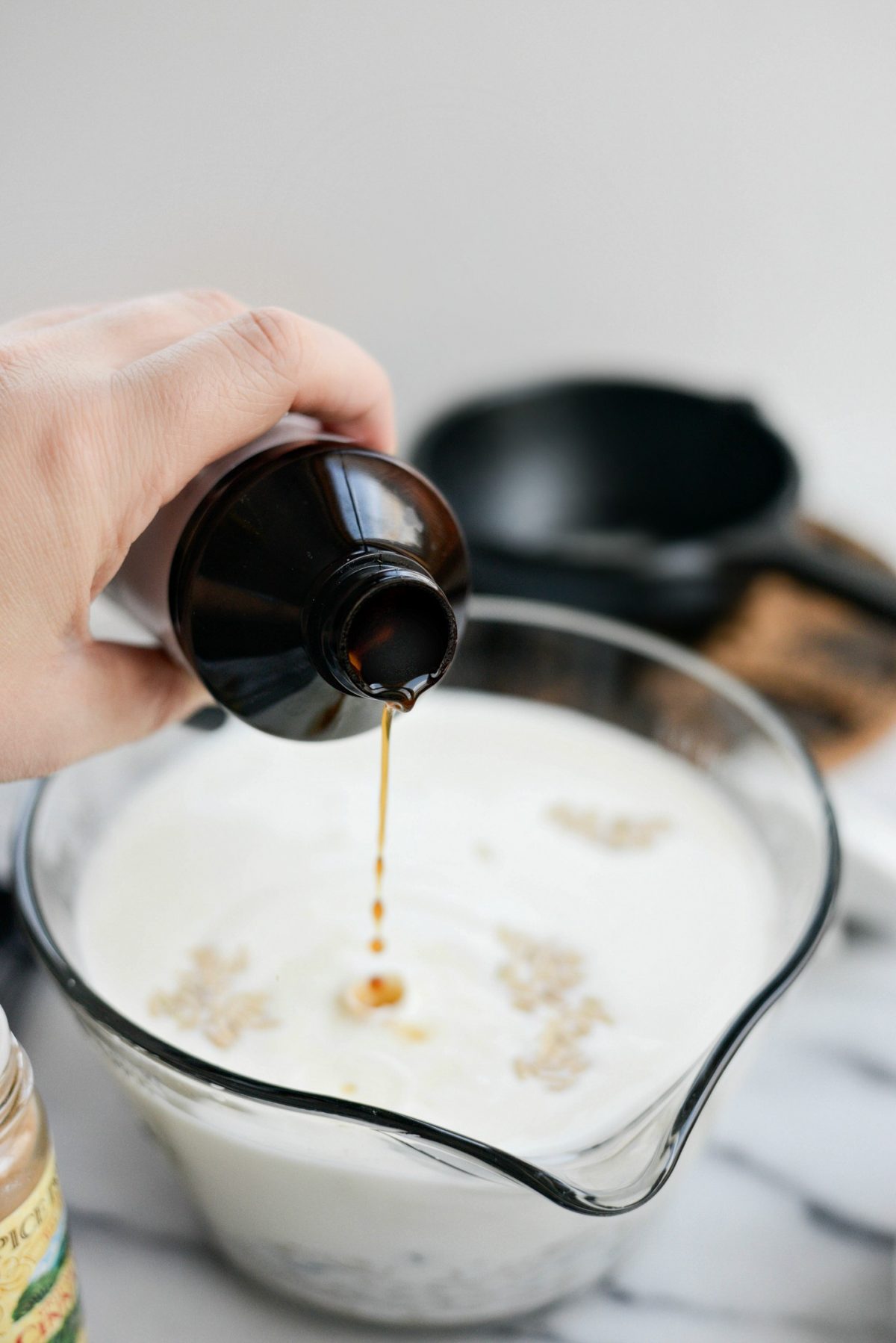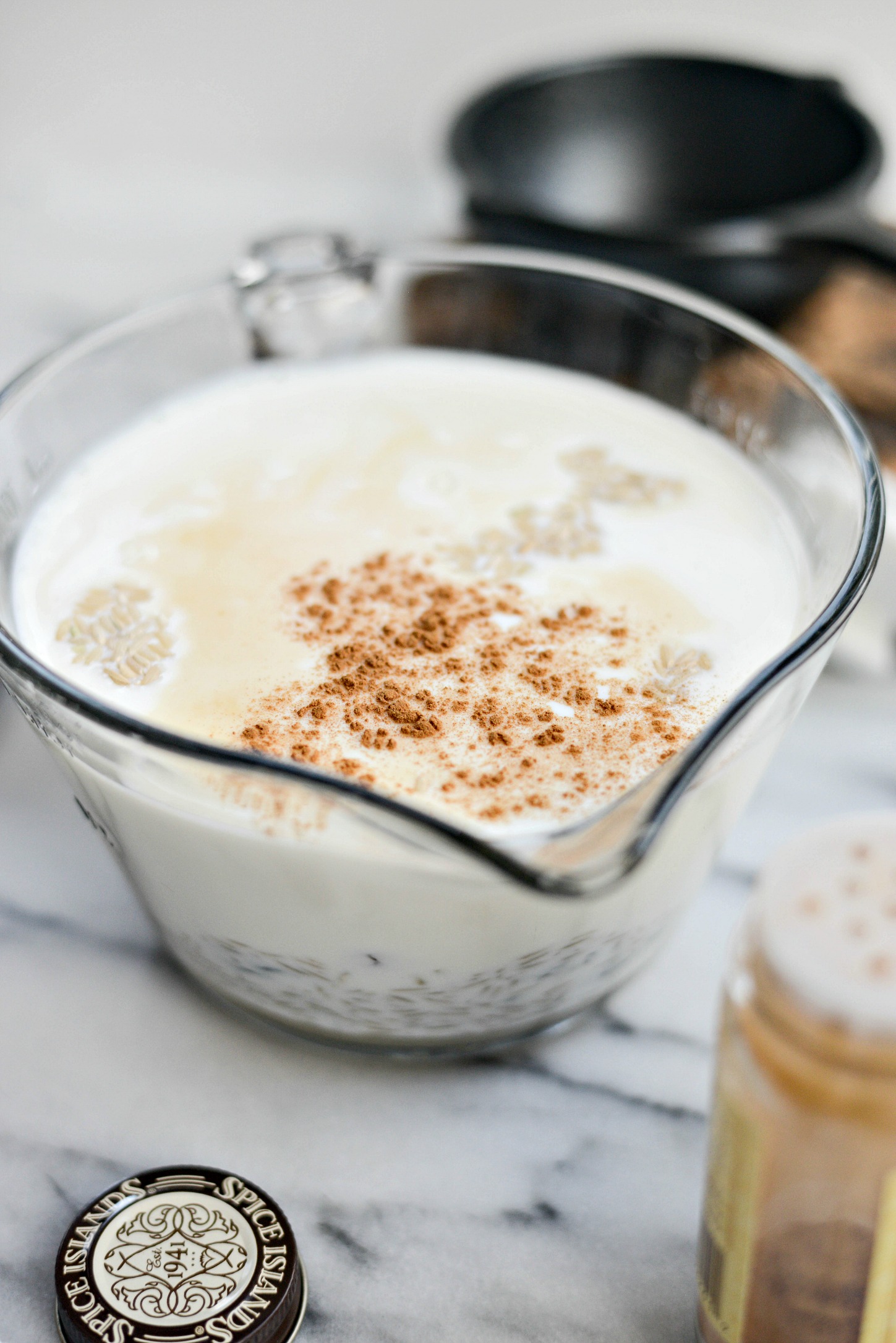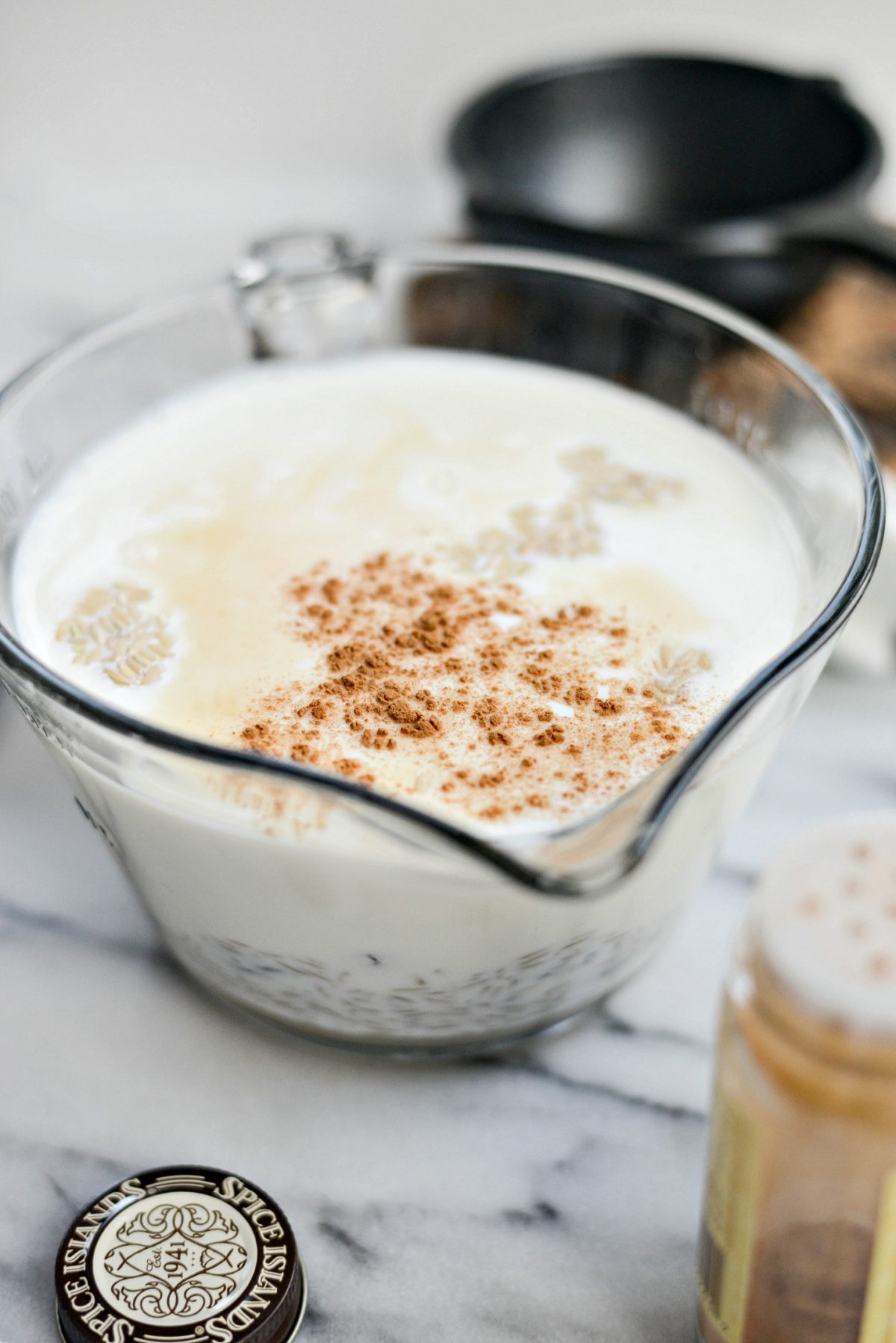 Lastly, but not least-ly add in a splash of vanilla,
Along with a dash or two of cinnamon and stir to combine.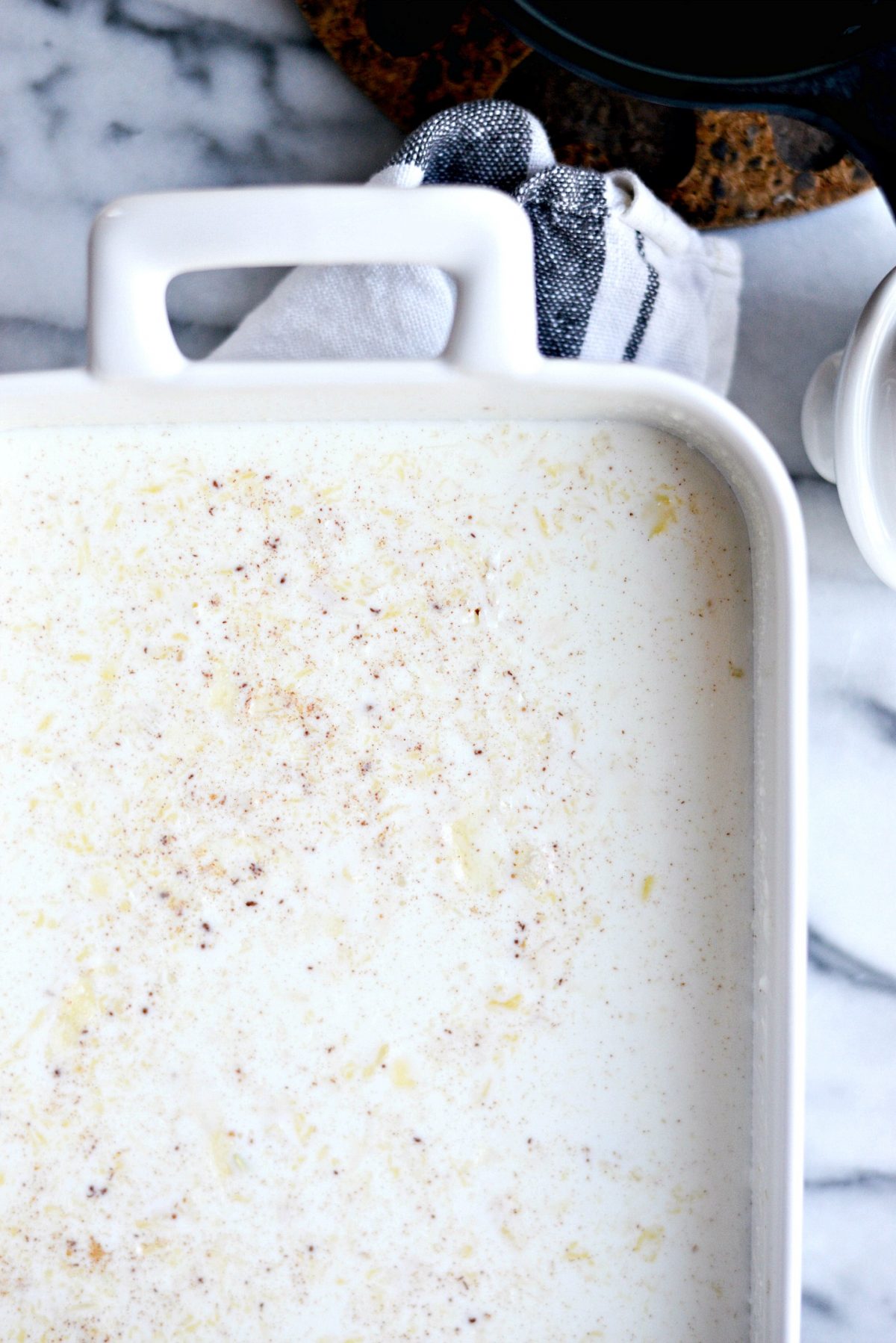 Lastly, pour in the rice and milk mixture and slide the baking dish into your preheated 350° oven and bake for 2 hours.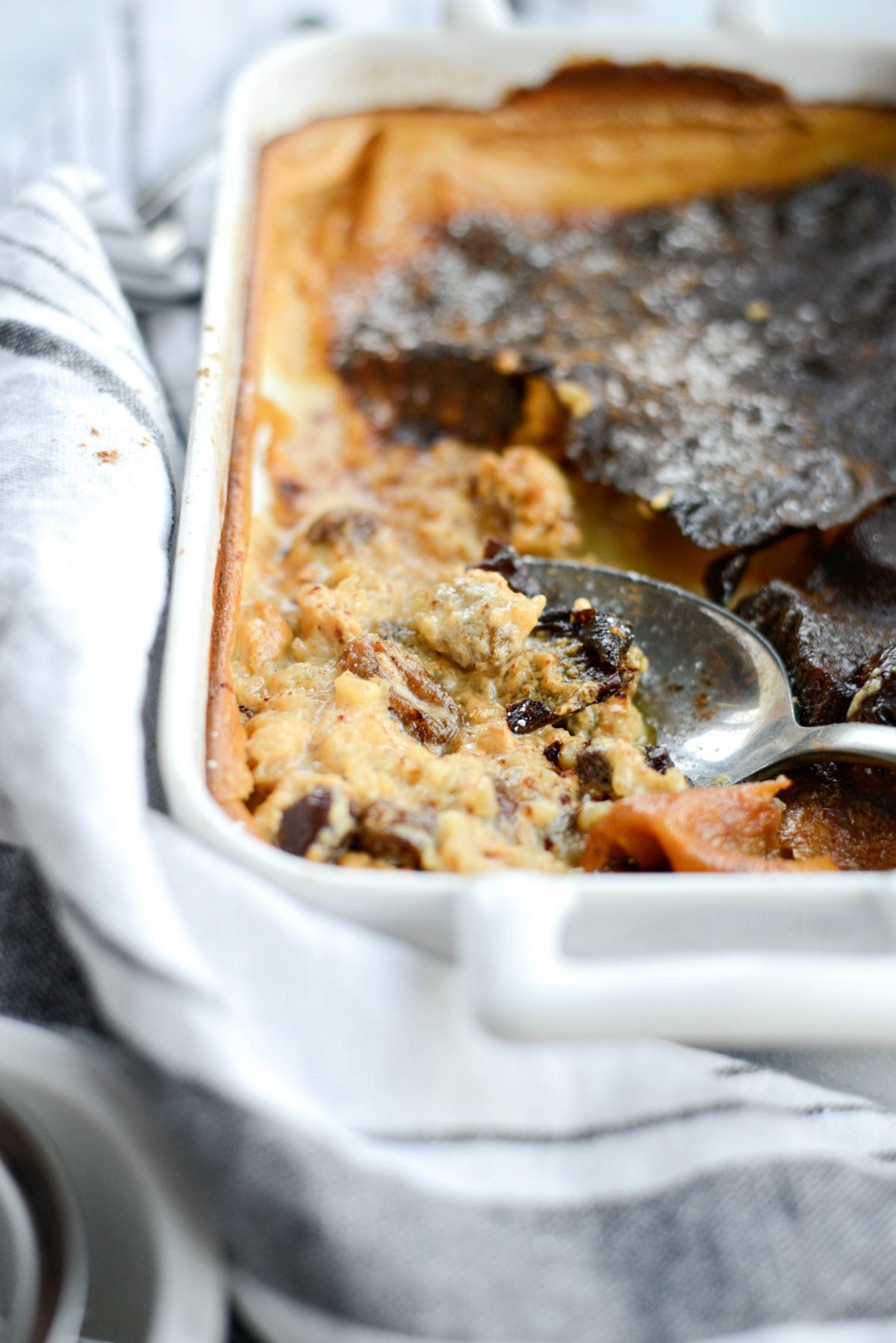 Once you break through the caramelized top — which, like my aunt, it's my favorite part. Well that and the raisins, you will find the most amazing rice pudding below. Tender and creamy rice, plump raisins!!
SO MAGICAL!
And if I wasn't doing this low carb thing I would have ate the whole pan. Hence why I'm doing the whole low carb thing.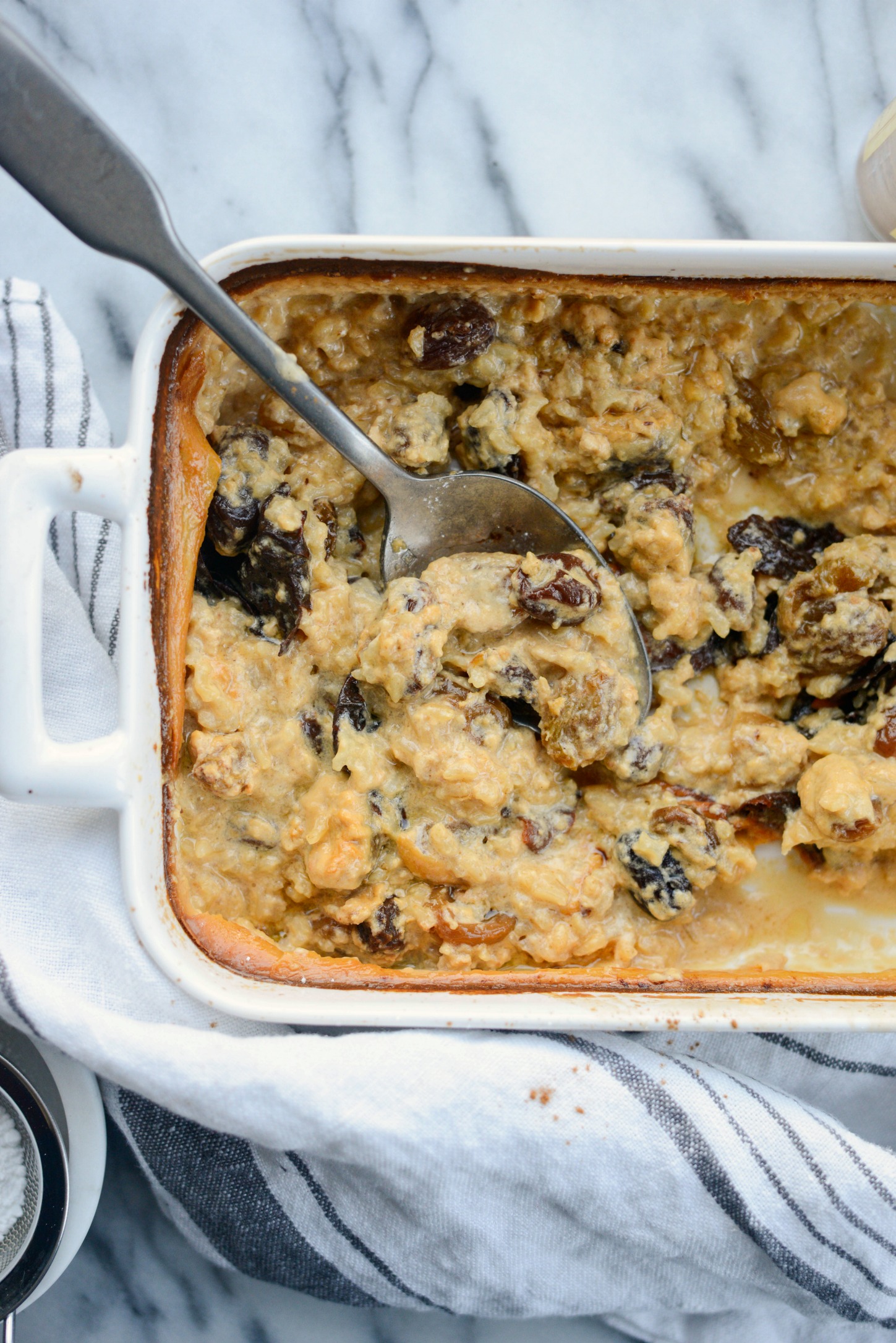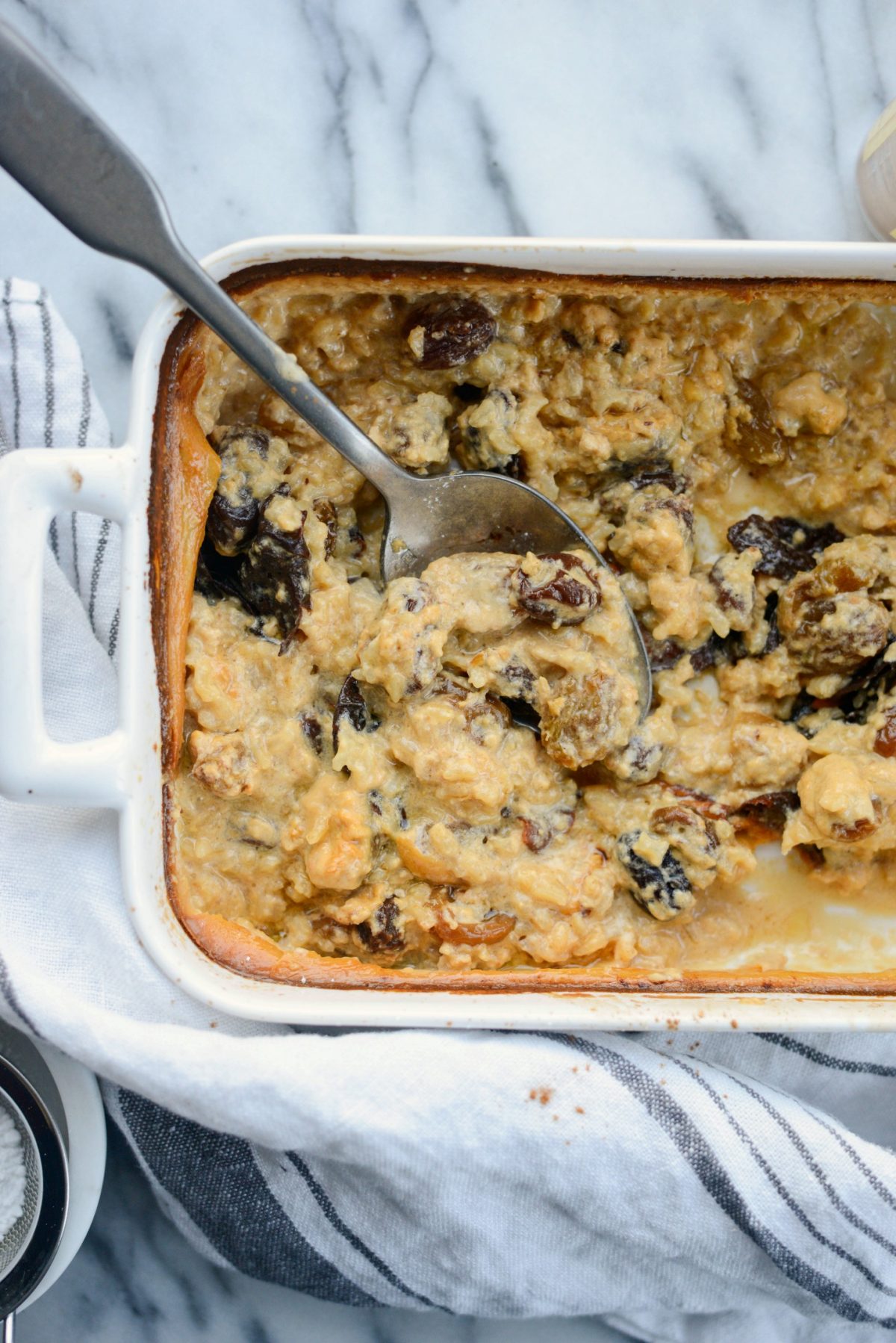 If you make my Grandma's rice pudding I WANT TO KNOW! Because I need someone to rejoice with, a friend to jump up and down and chat with about how fuh-reaking good this is.
Enjoy! And if you give this My Grandma's Rice Pudding recipe a try, let me know! Snap a photo and tag me on twitter or instagram!

Yield: 4 servings
My Grandma's Rice Pudding Recipe
My Grandma's Rice Pudding Recipe is a vintage classic. Tender and creamy rice, plum raisins and is utterly delicious! Serves 2 to 4 in about 2 hours.
Ingredients
3 tablespoons melted butter
3 cups whole milk
3 tablespoons sugar
3 tablespoons rice
1 handful raisins, optional
1 splash pure vanilla extract
2 dashes cinnamon, plus more for serving
Instructions
Preheat your oven to 350°. Pour the butter into a small baking dish (roughly 10 x 7 x 2.5 or 1-1/2 quarts), tilt the baking dish to coat the bottom and up on the sides a little.

In a medium bowl combine the milk and sugar and whisk to combine. Then add in the rice, raisins (if using), vanilla and cinnamon. Pour the mixture into your buttered baking dish and slide it onto the middle rack of your preheated oven and bake for 2 hours.

Serve as is or with a dusting of powdered sugar and more cinnamon if desired.
Serving: 1serving, Calories: 286kcal, Carbohydrates: 33g, Protein: 7g, Fat: 15g, Saturated Fat: 9g, Polyunsaturated Fat: 1g, Monounsaturated Fat: 4g, Trans Fat: 1g, Cholesterol: 41mg, Sodium: 83mg, Potassium: 321mg, Fiber: 1g, Sugar: 18g, Vitamin A: 560IU, Vitamin C: 1mg, Calcium: 220mg, Iron: 1mg
This post may contain affiliate links.
Buy the Cookbook: Simply Scratch : 120 Wholesome Homemade Recipes Made Easy Now available on Amazon »
THANK YOU in advance for your support!