Lobster Mashed Potatoes are velvety smooth with lumps of lobster, drizzled with melted butter and topped with fresh snipped chives. Simple enough to serve on a weekday, classy enough for filet or prime rib.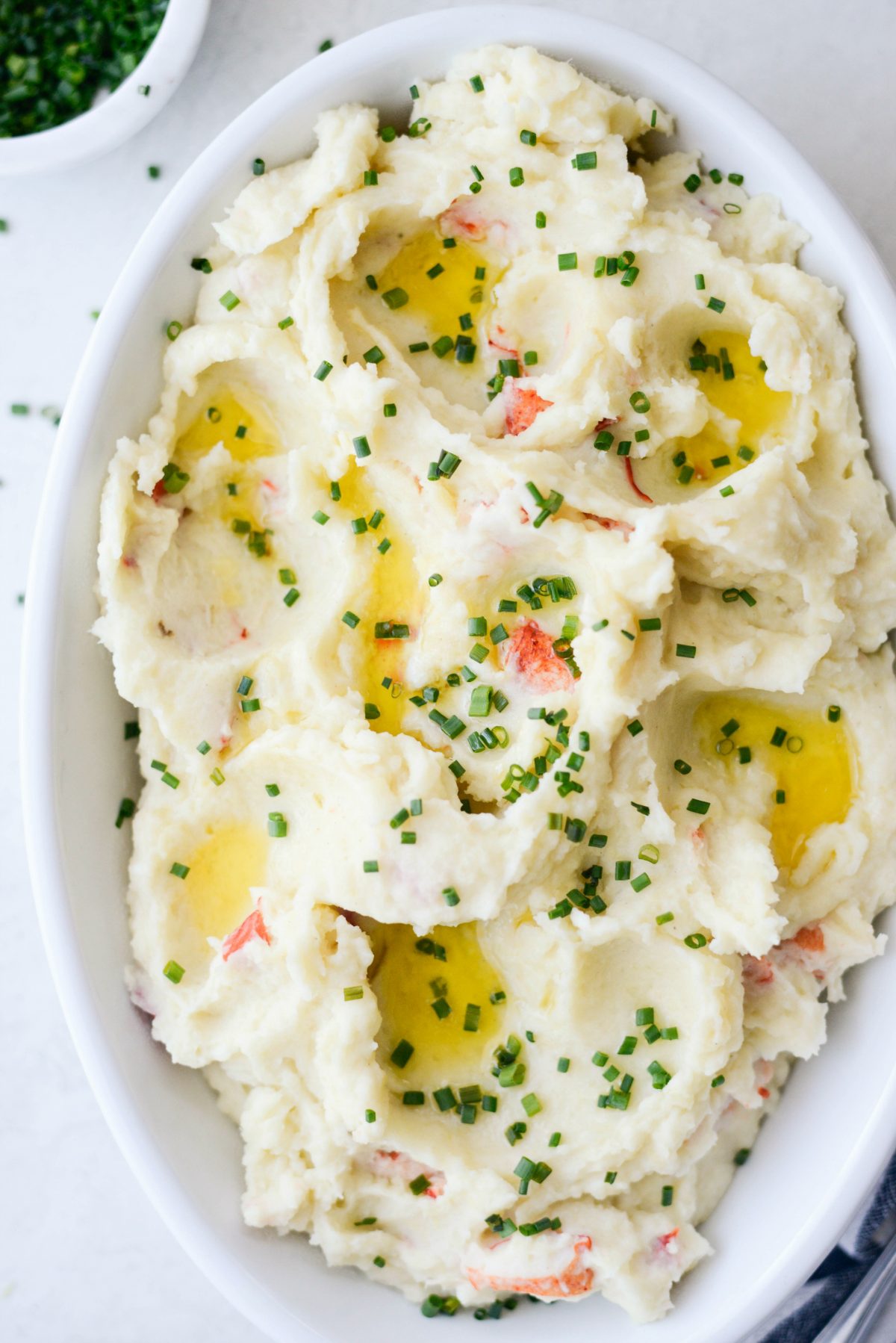 Back when I was doing publicity for my cookbook, I visited Pennsylvania while preparing for my QVC segment. Both times I stayed at the same hotel and both times I ordered filet, lobster mashed potatoes and grilled asparagus with an over-priced glass of Malbec. I still dream about that meal, but mostly I miss those mashed potatoes.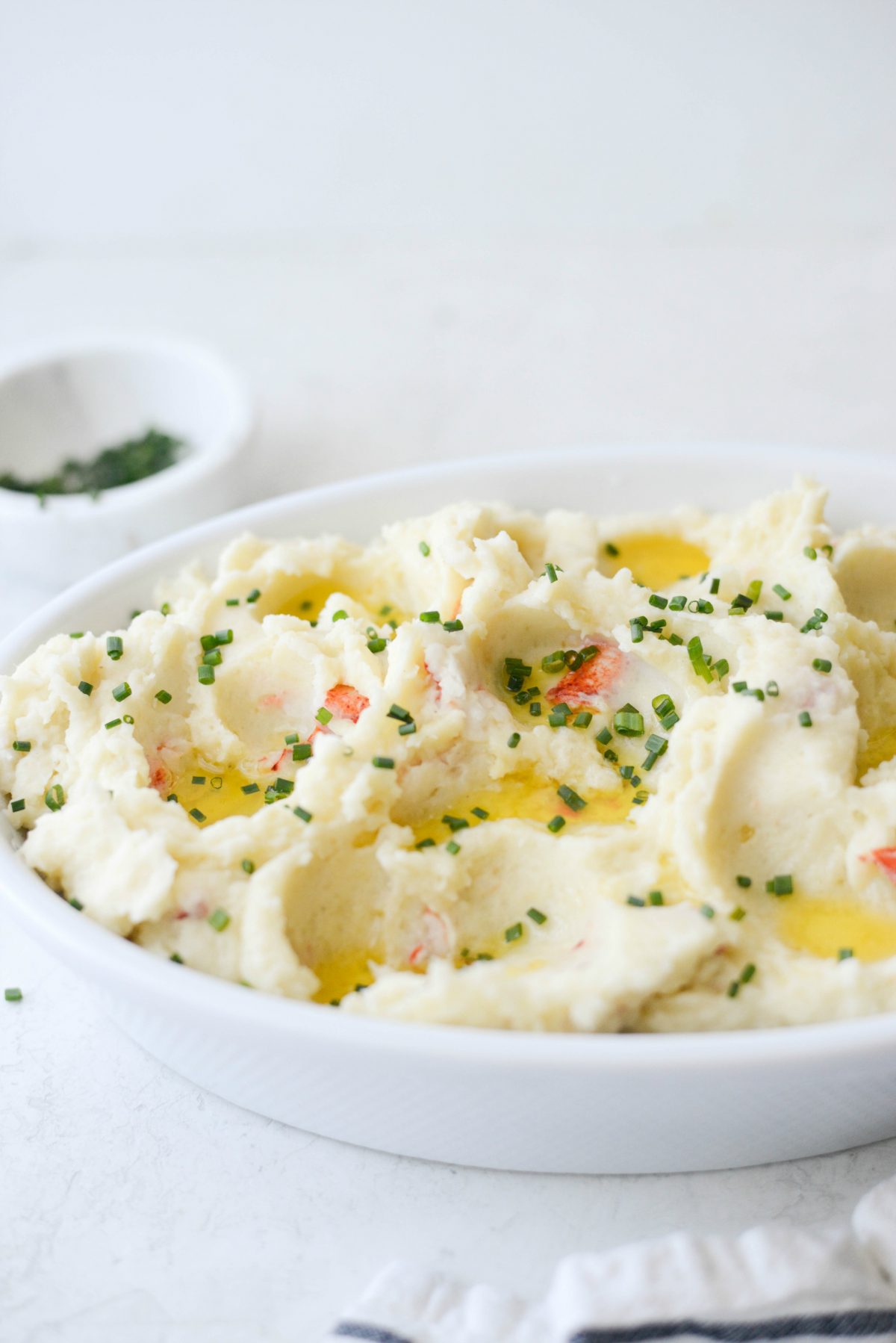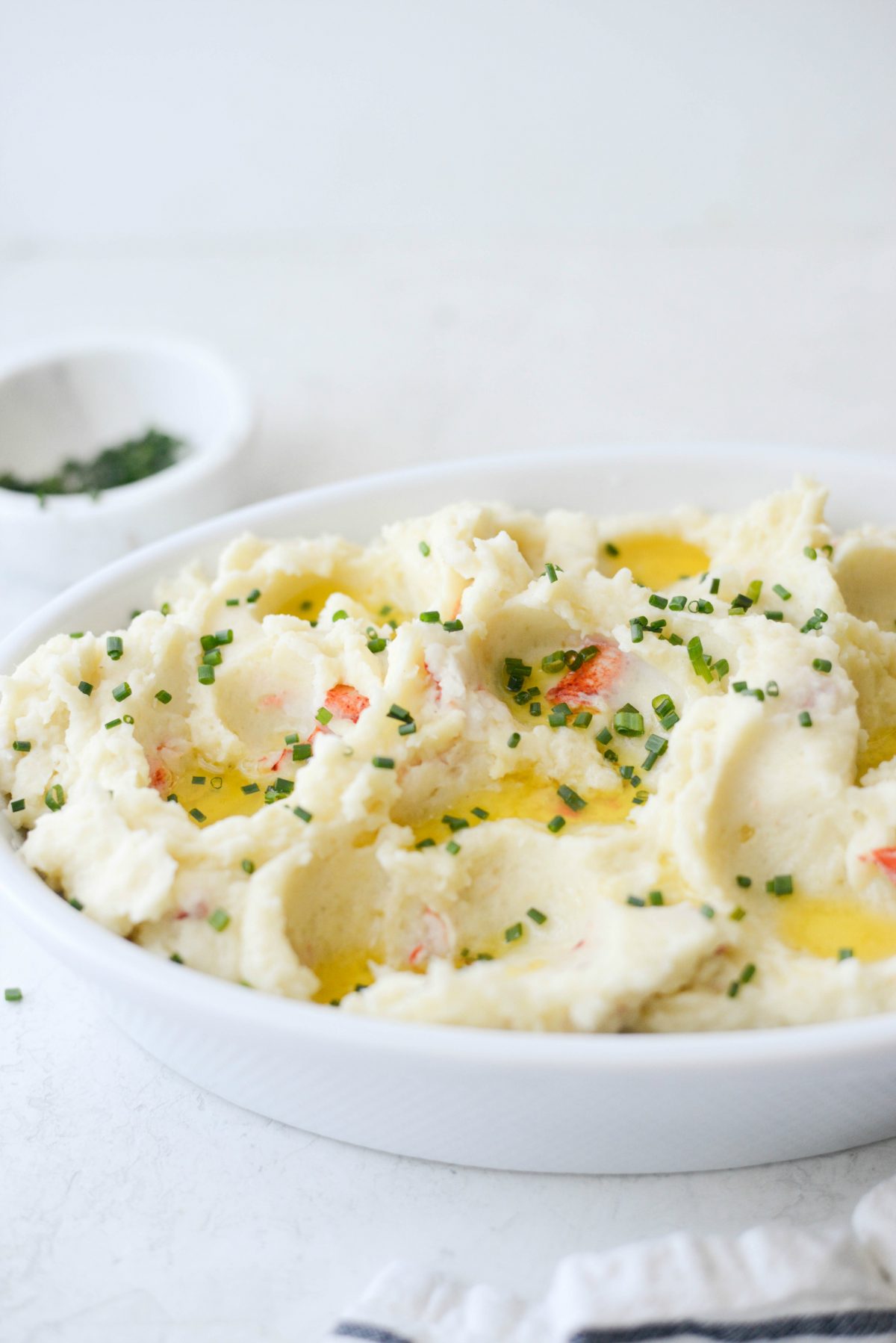 It's been 3 years since I was last in Pennsylvania and it's 3 year far too long since I had lobster mashed potatoes. So you know I had to make them and I'll be making them again on New Years Eve.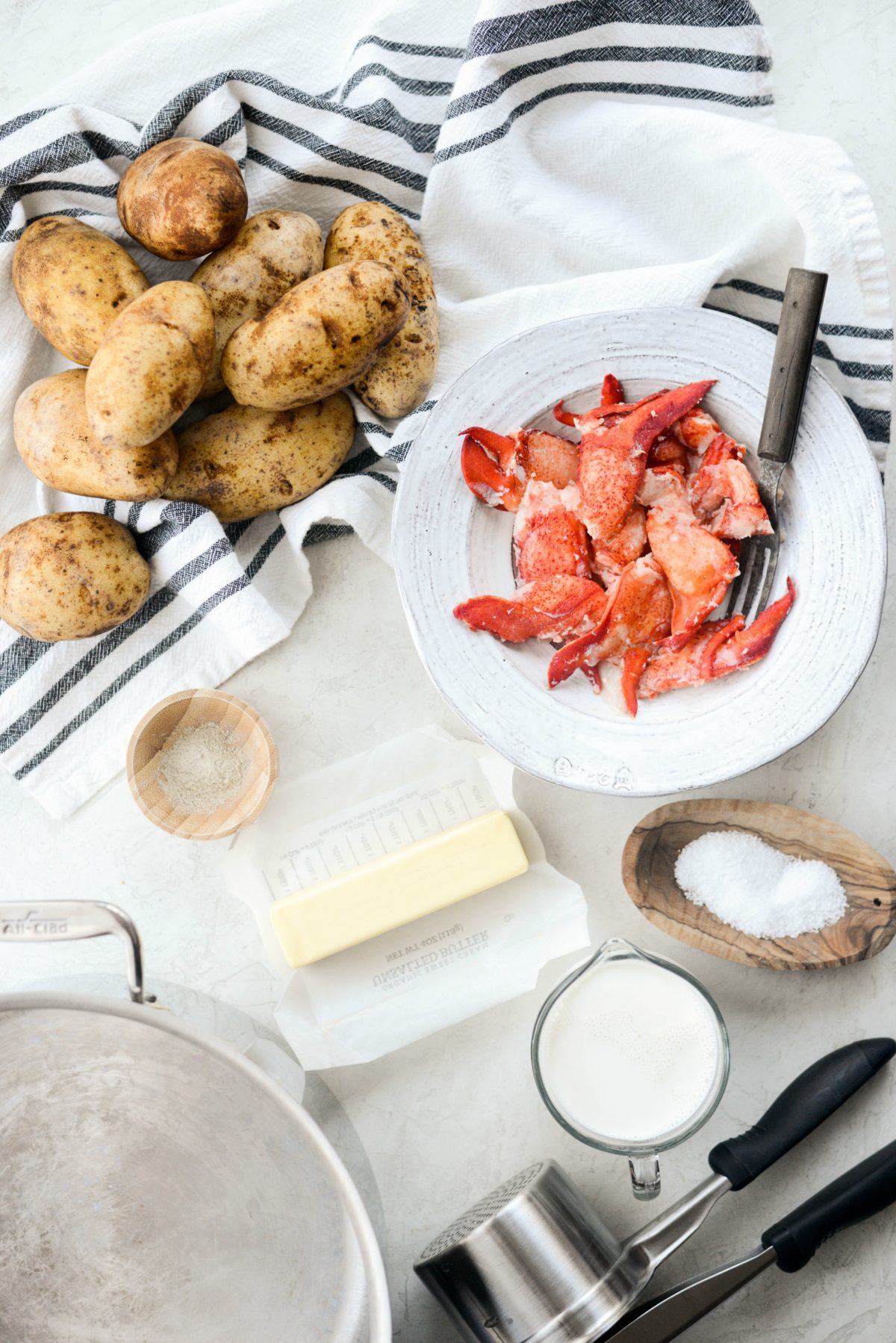 To make this Lobster Mashed Potatoes you will need:
russet potatoes
unsalted butter
half & half
2 teaspoons kosher salt
1/2 teaspoon white pepper
lobster
2 tablespoons salted butter (melted), for serving
chives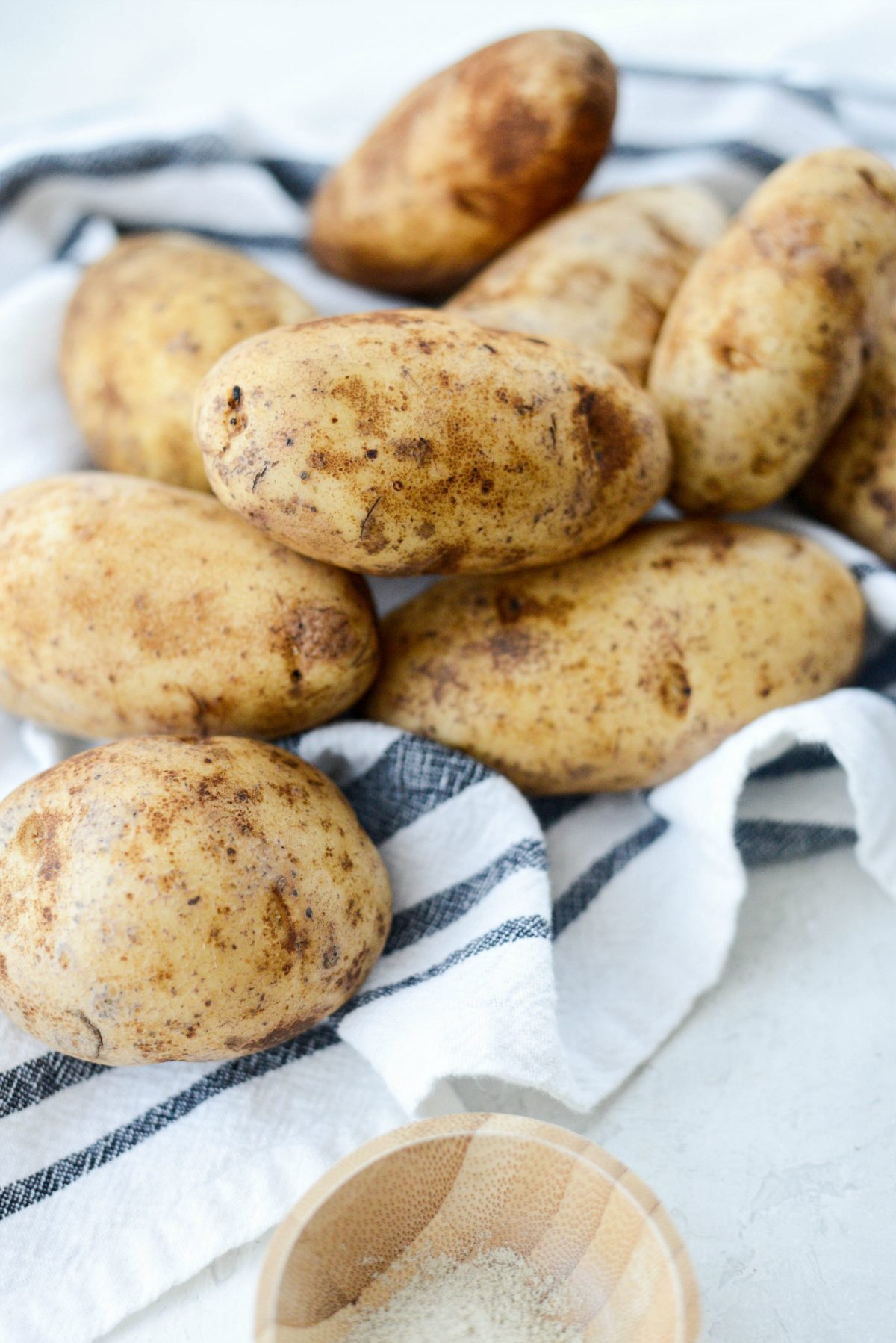 First, scrub 3 pounds russet potatoes well. I've recently turned to boiling my potatoes whole with the skin on, for a couple of reasons actually. First, my pot is less of a starchy mess afterwards. And because I've found that boiling potatoes whole, with the skin on takes just as much time as is does to peel, chop and boil peeled potatoes.
Once the potatoes are fully cooked and can easily be pierced by a fork, I drain them and allow them to cool until safe to handle. Then I peel off the skin.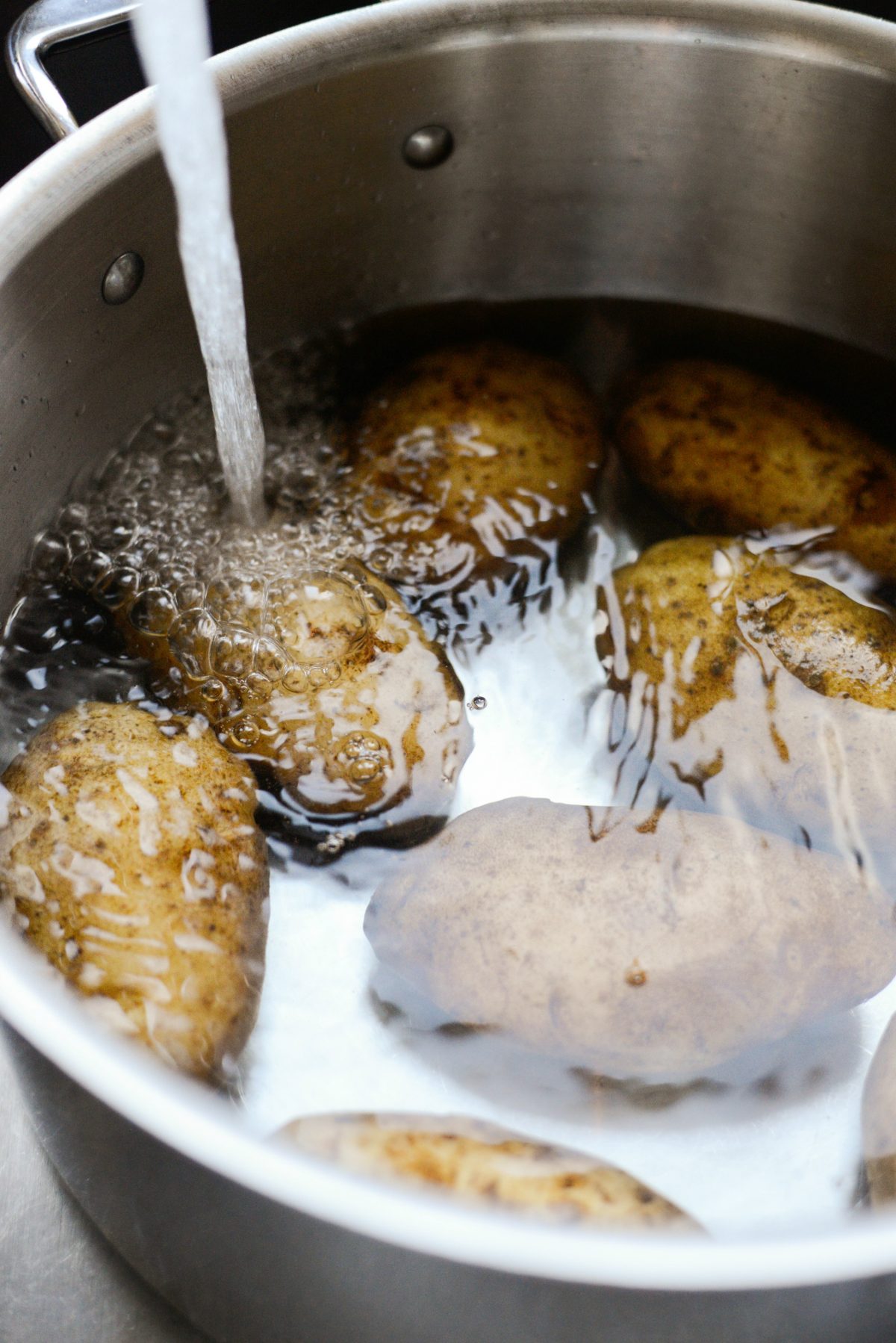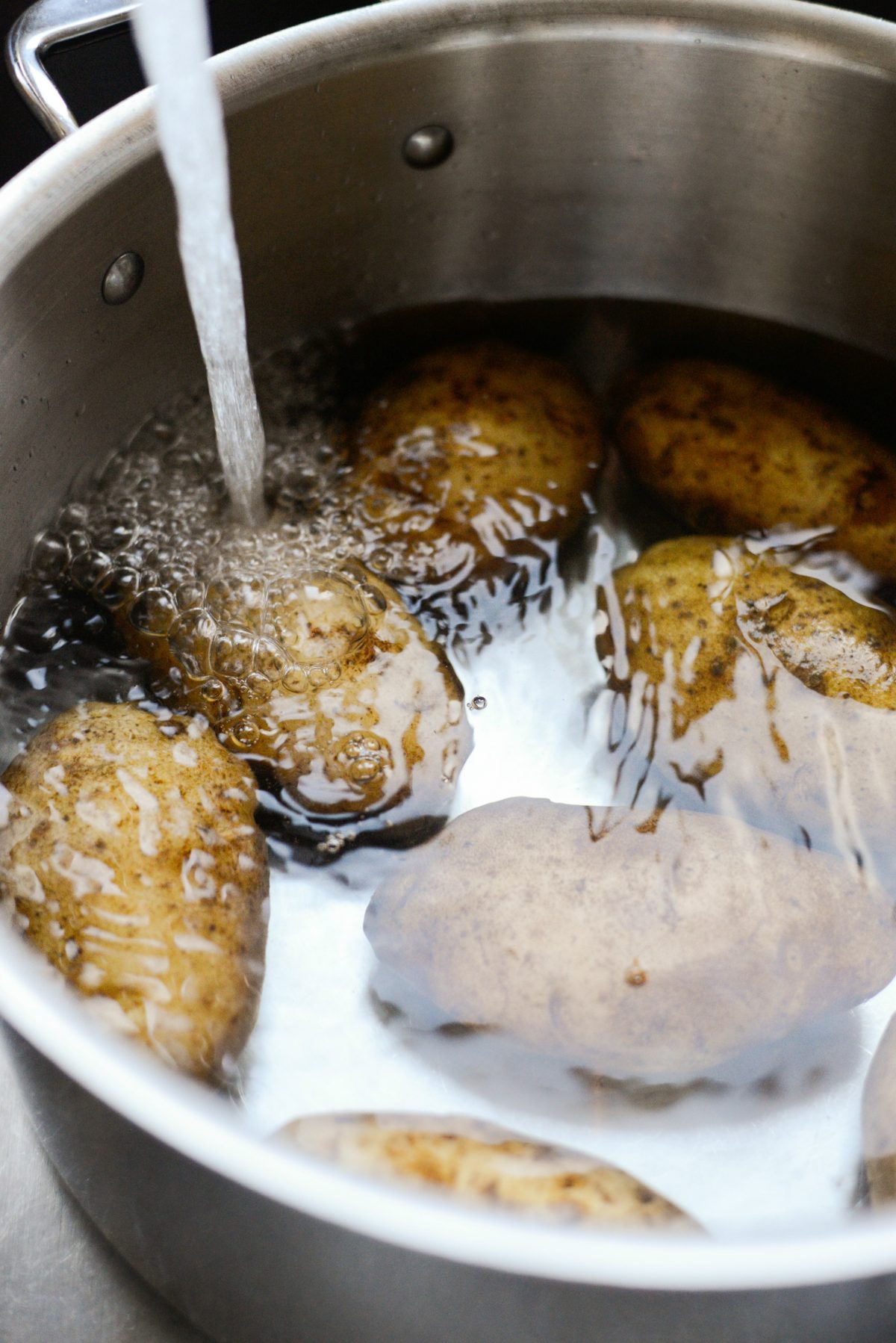 Place the potatoes into a large stock pot, cover with water by 2-inches, cover and bring to a boil. Reduce the heat to low and simmer until a fork pierces easily. About 30 to 40 minutes total.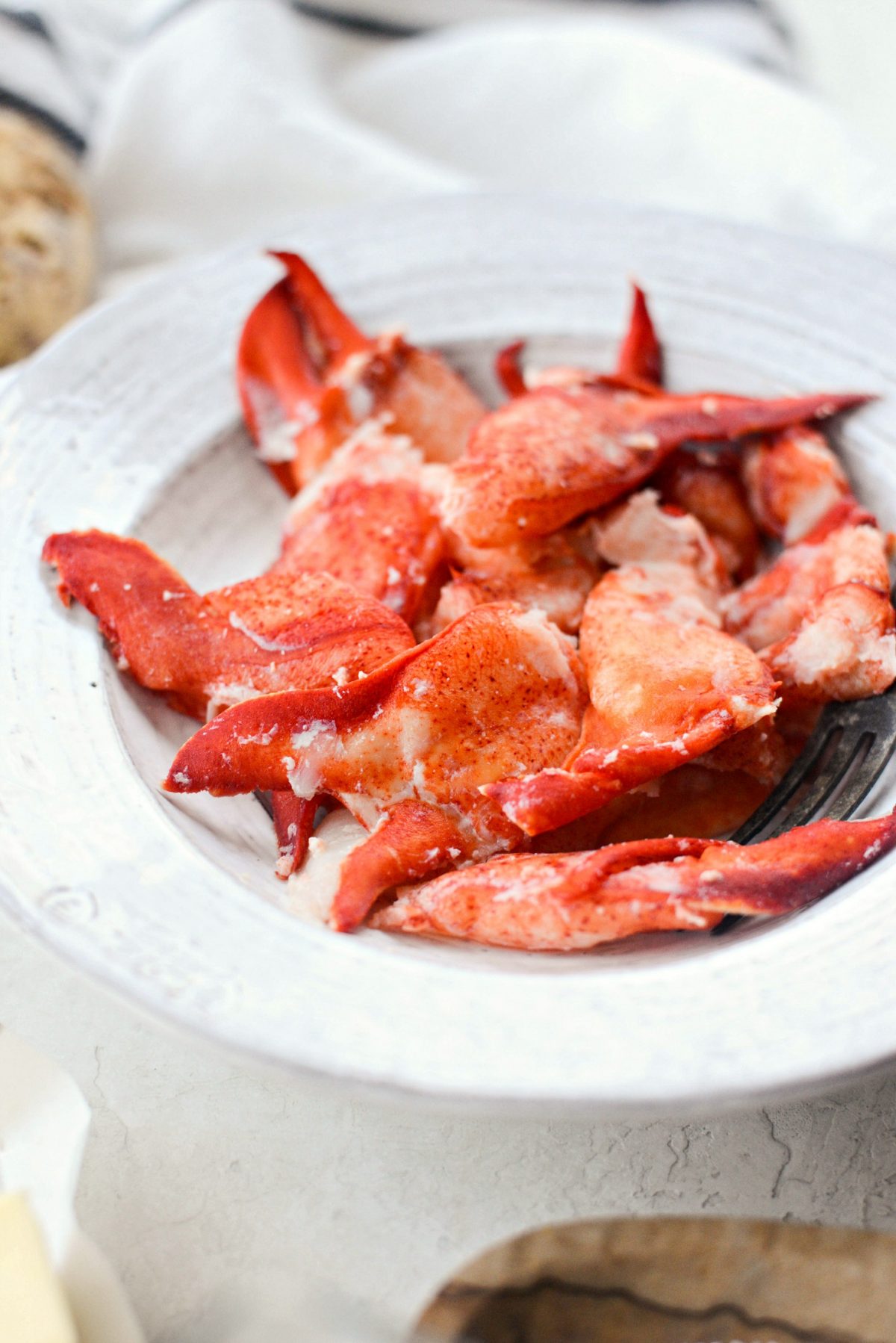 Meanwhile, as far as lobster goes, I purchased frozen lobster meat and simply thawed it (in the package) in a colander under cool water. Feel free to boil your own lobster, but I couldn't get my hands on any fresh lobster at 7 in the morning when I was at the grocery store. However, there was uncooked lobster tails, but I didn't want just tail meat either. So you do you.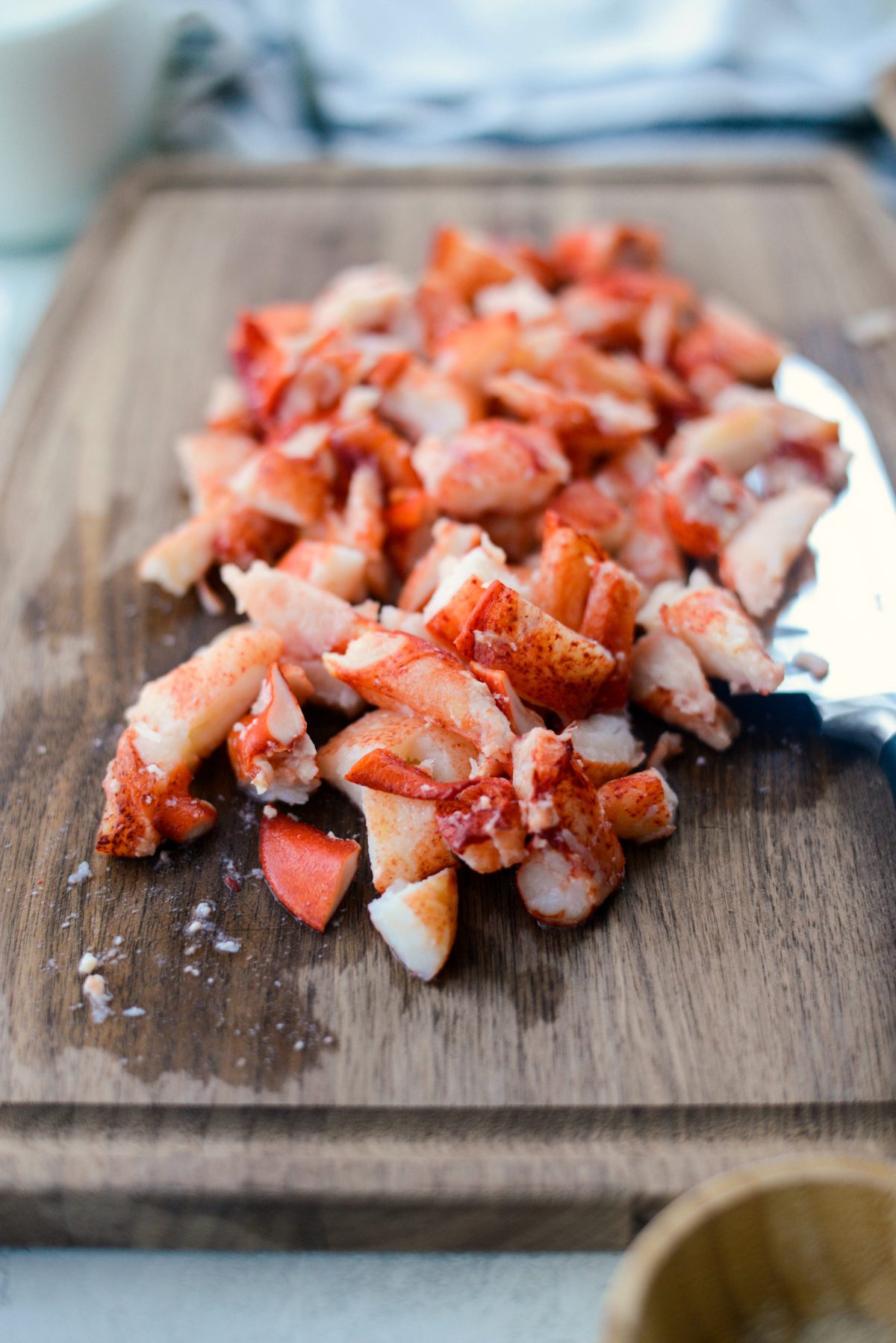 With that said, this is 8 ounces of cooked lobster, claws, tail etc. coarsely diced. Refrigerate until ready to use.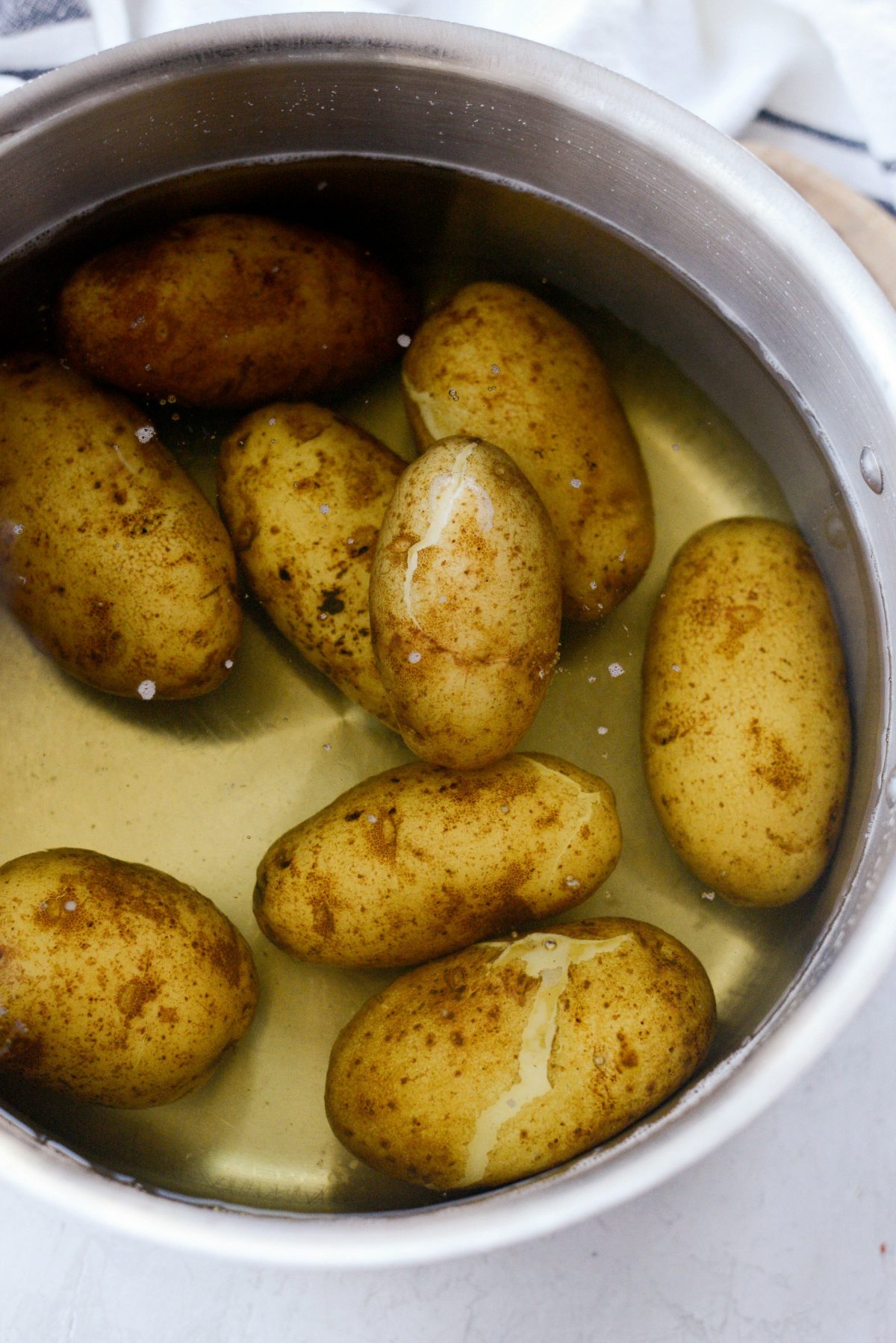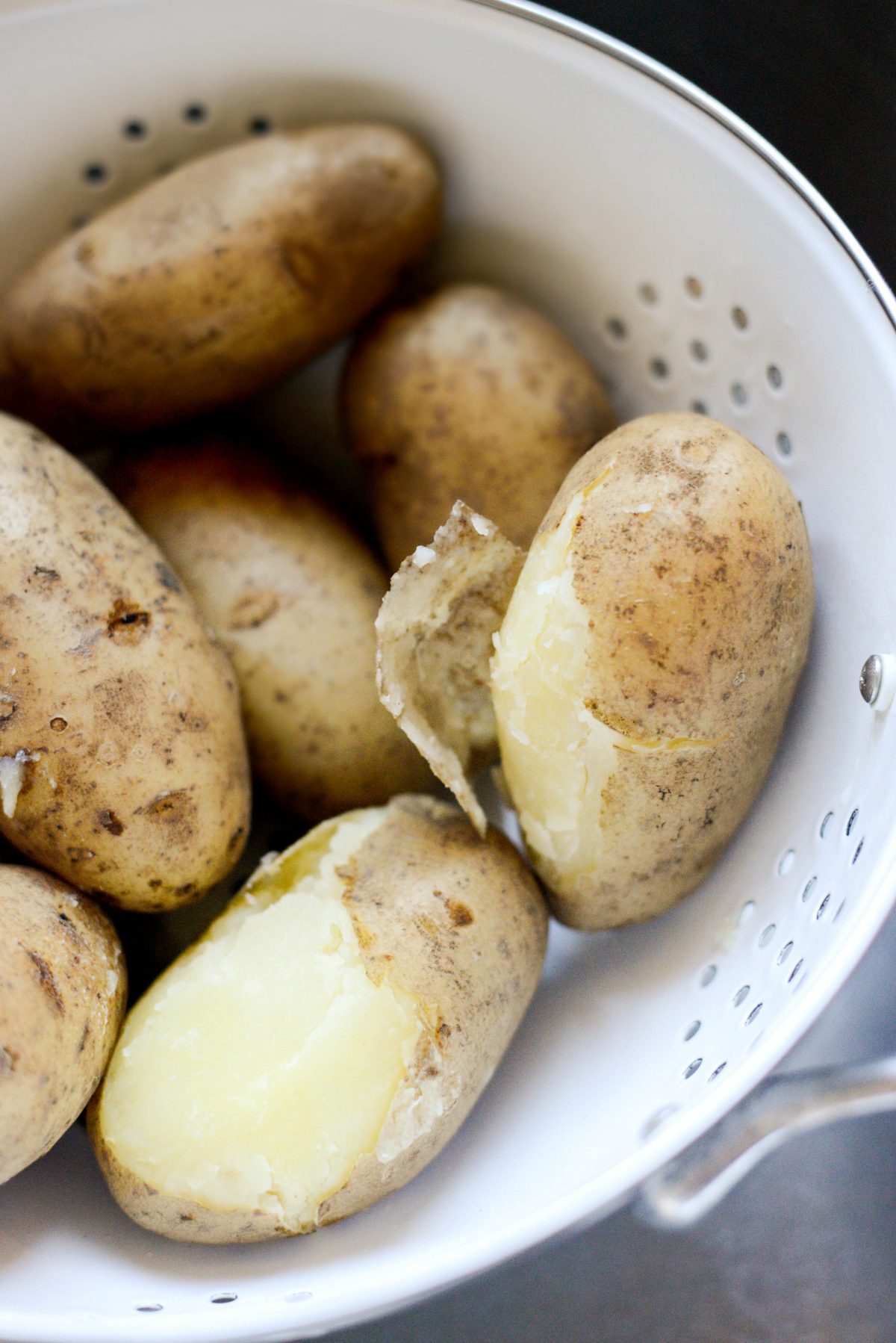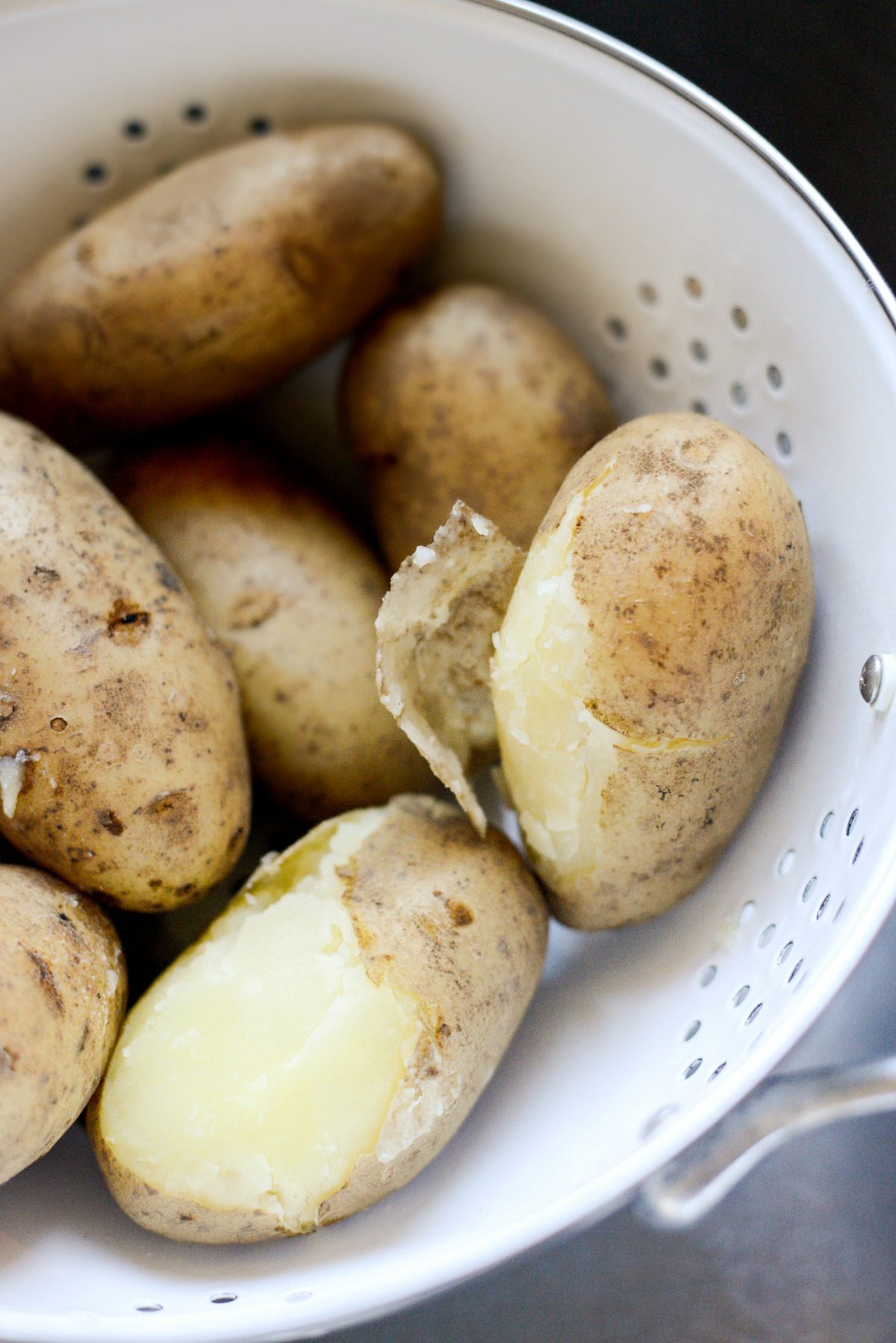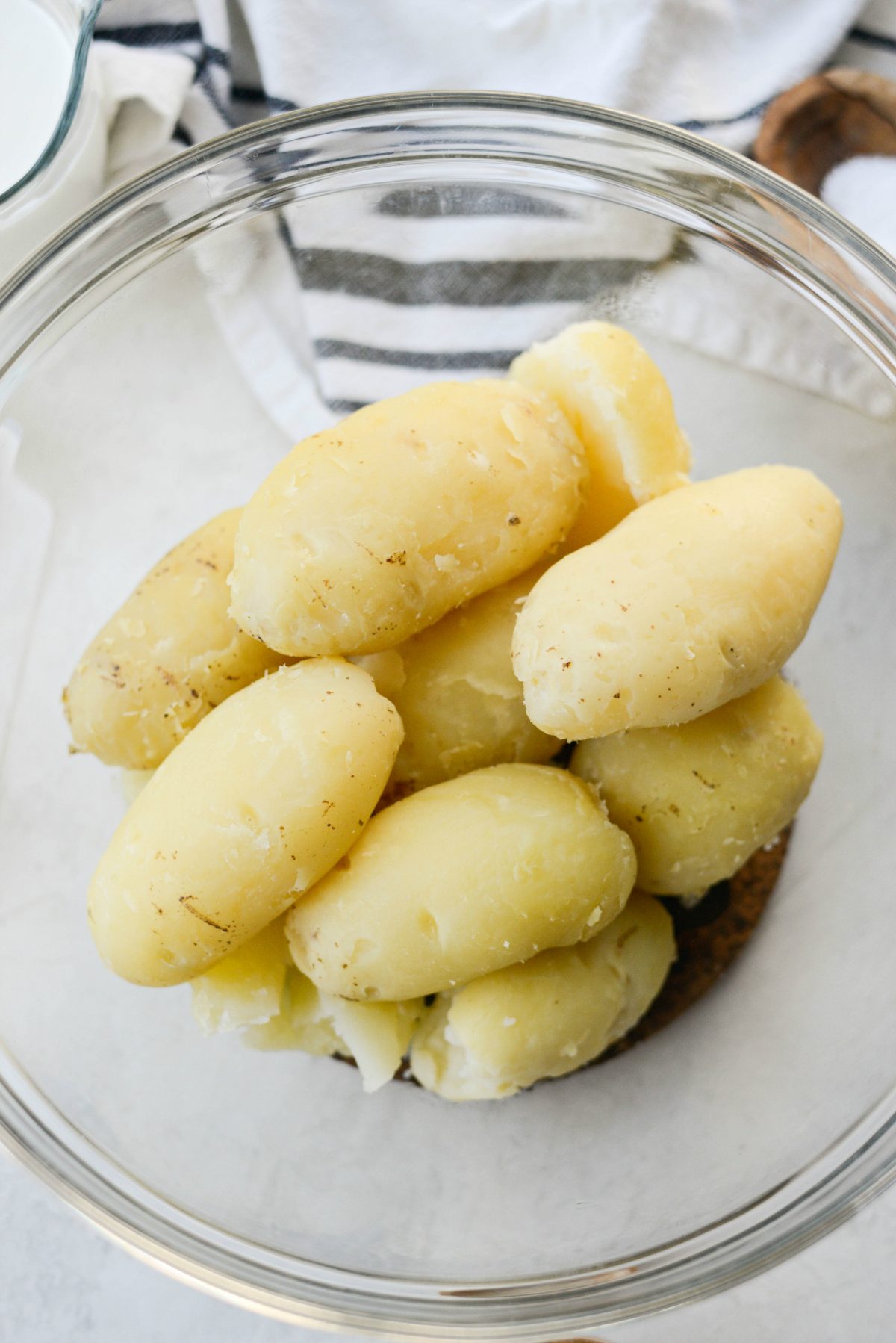 Once cooked, drain and cool until safe enough to peel.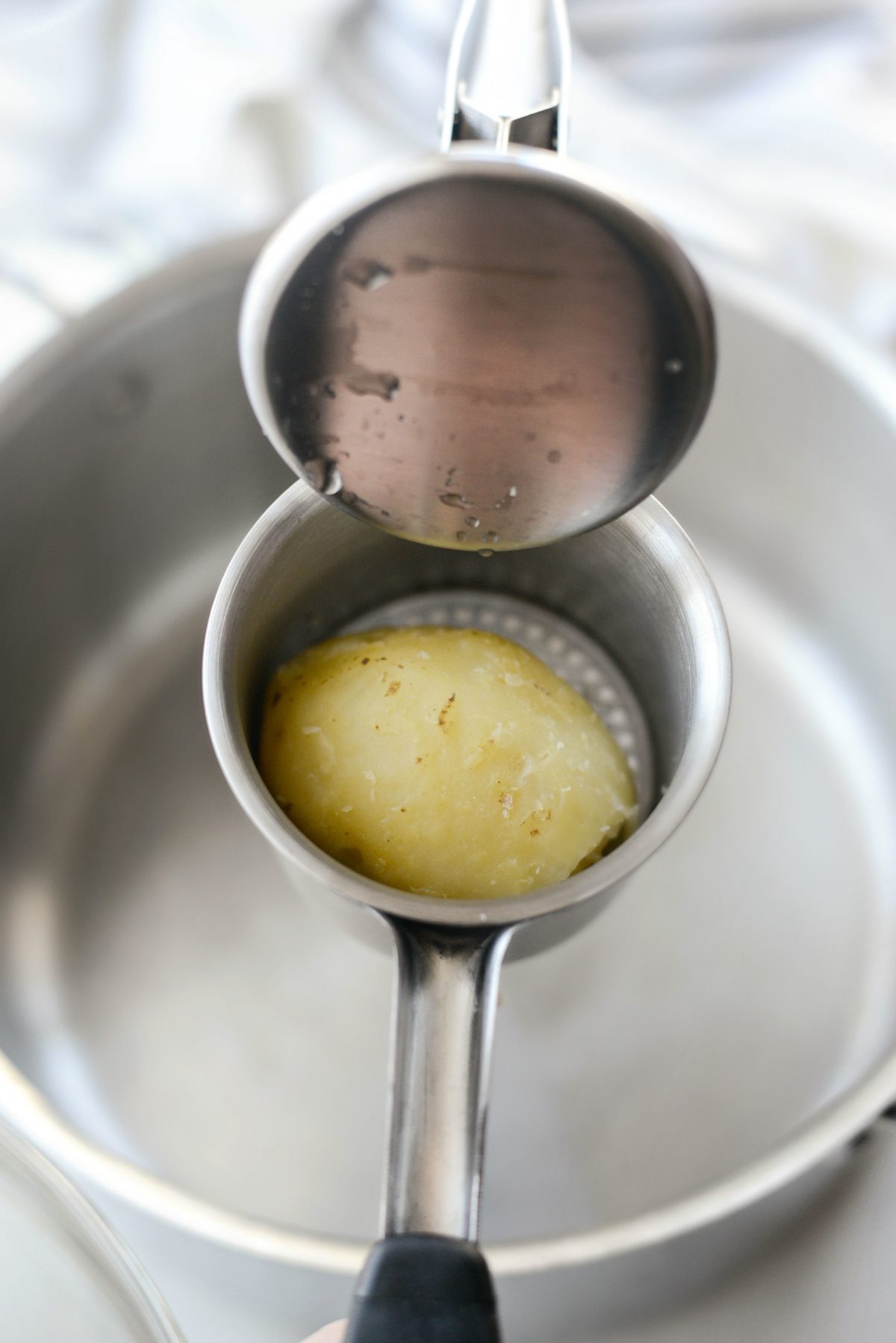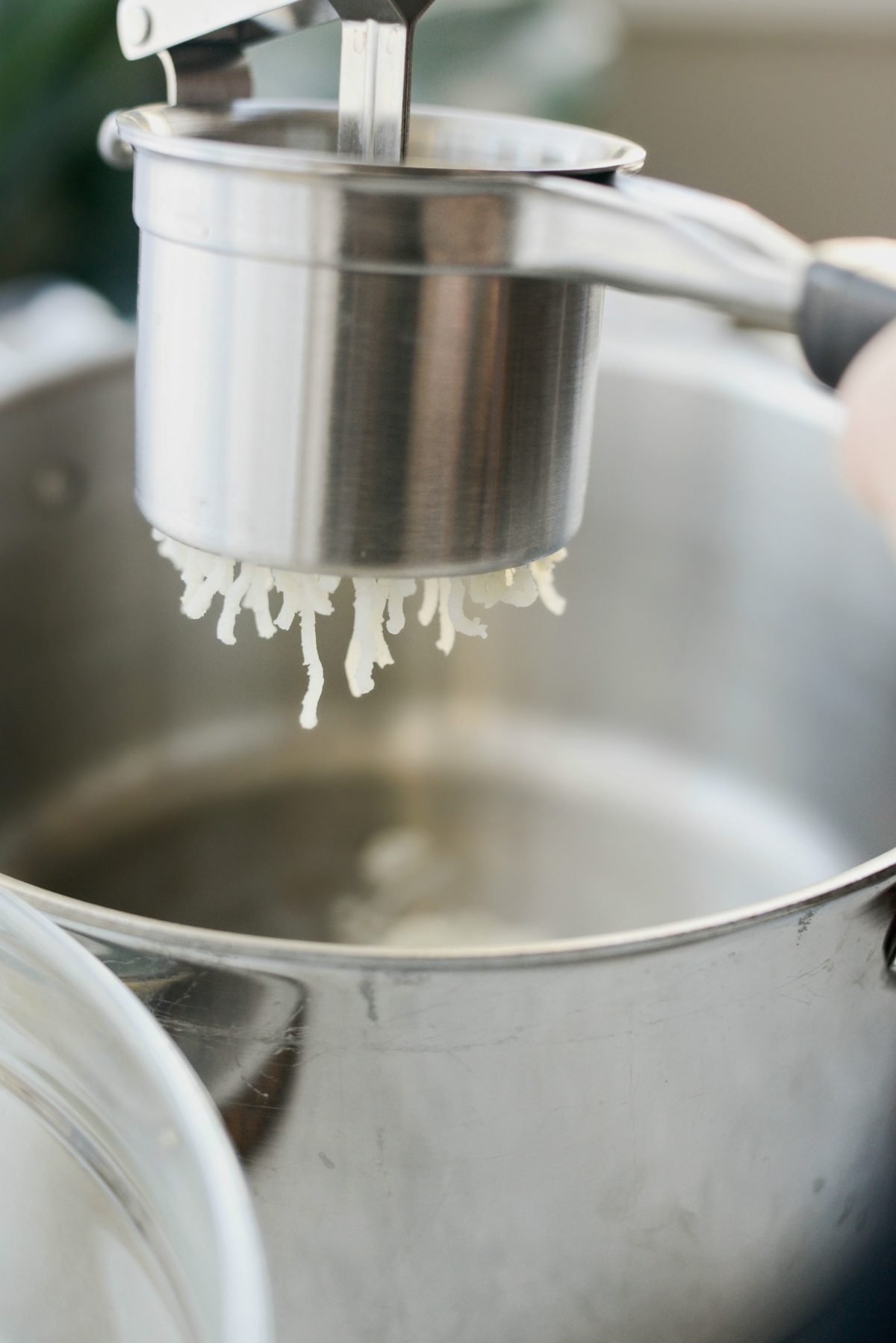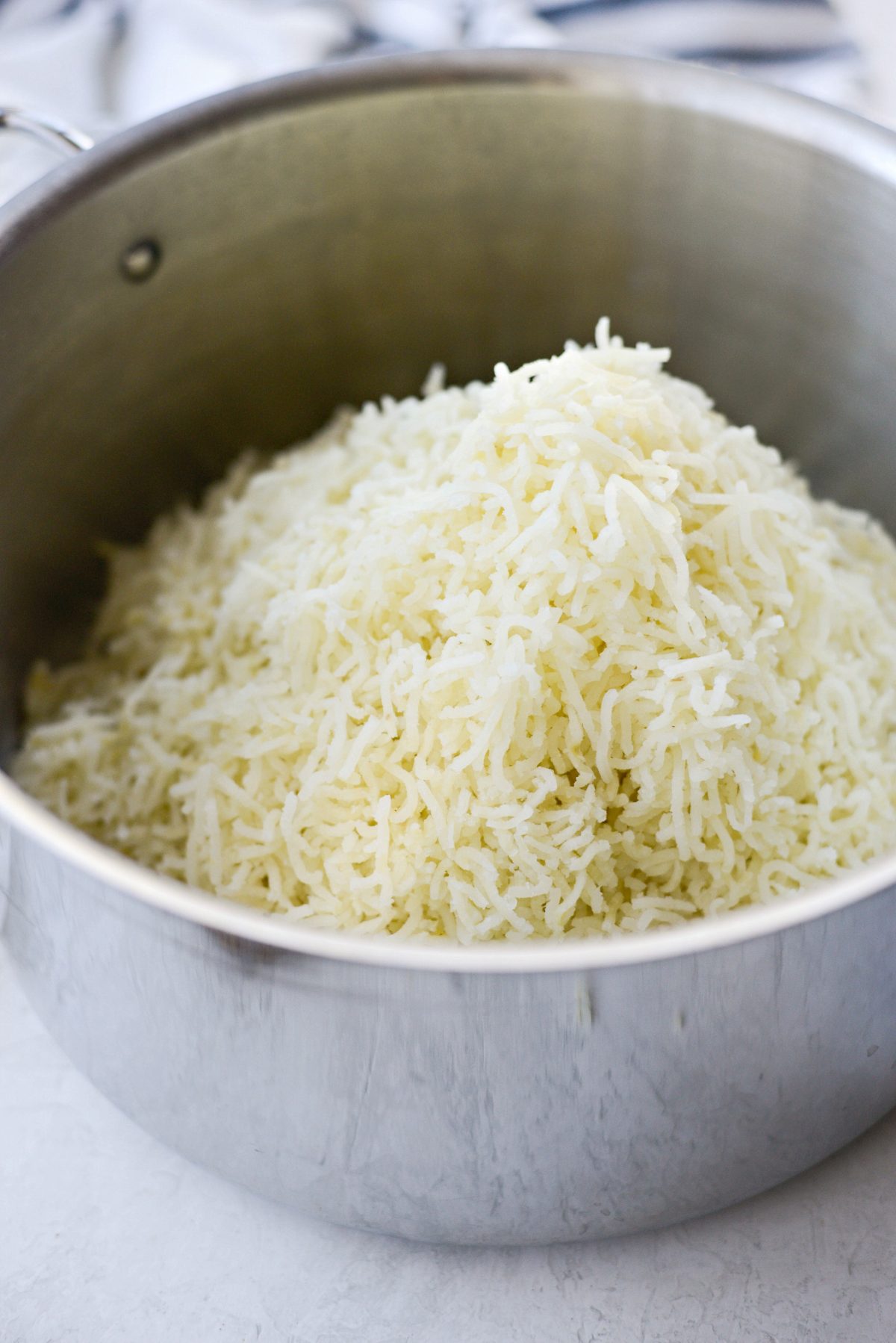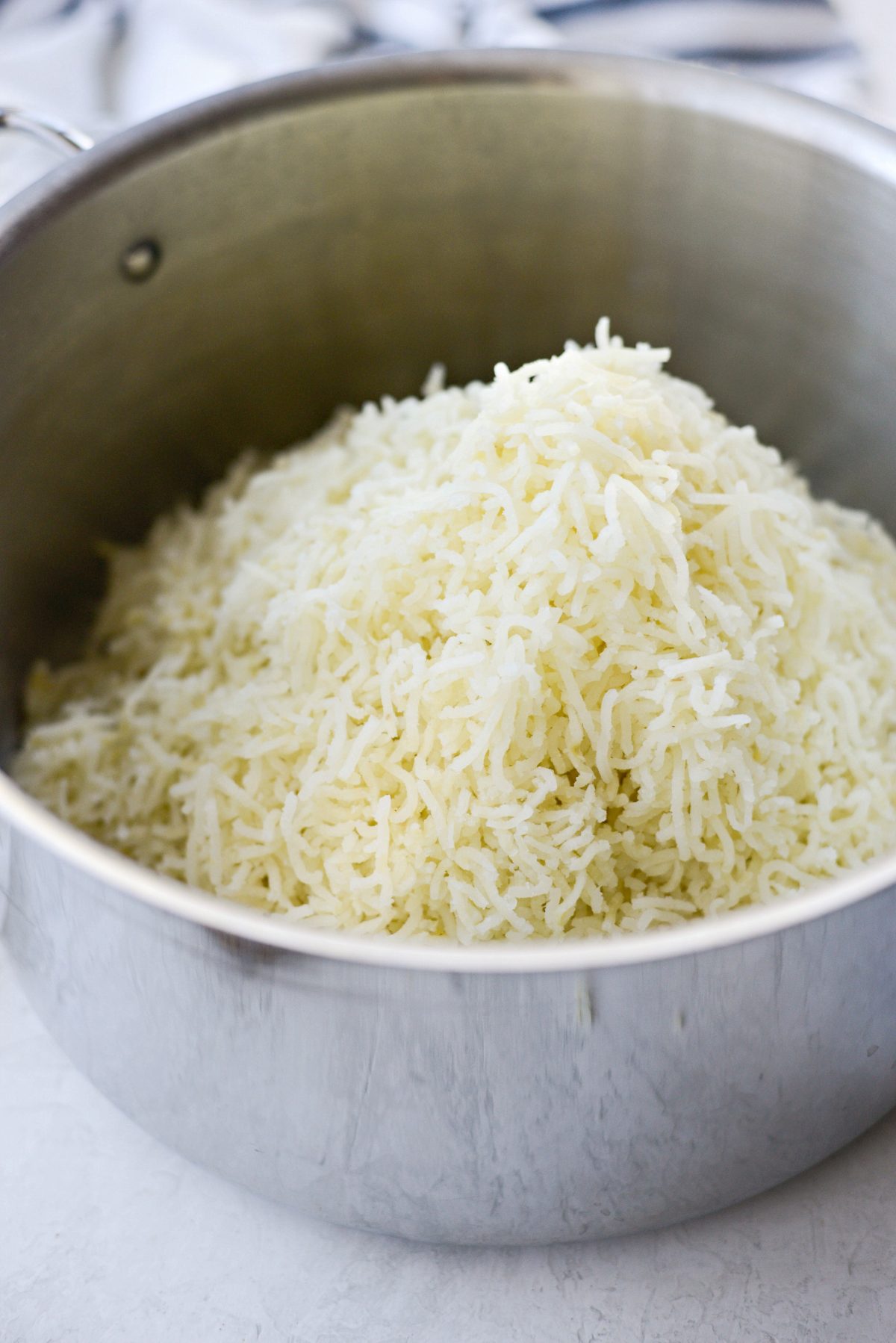 Next, for an ultra smooth mashed potatoes, squeeze each potato through a potato ricer and back into the same pot.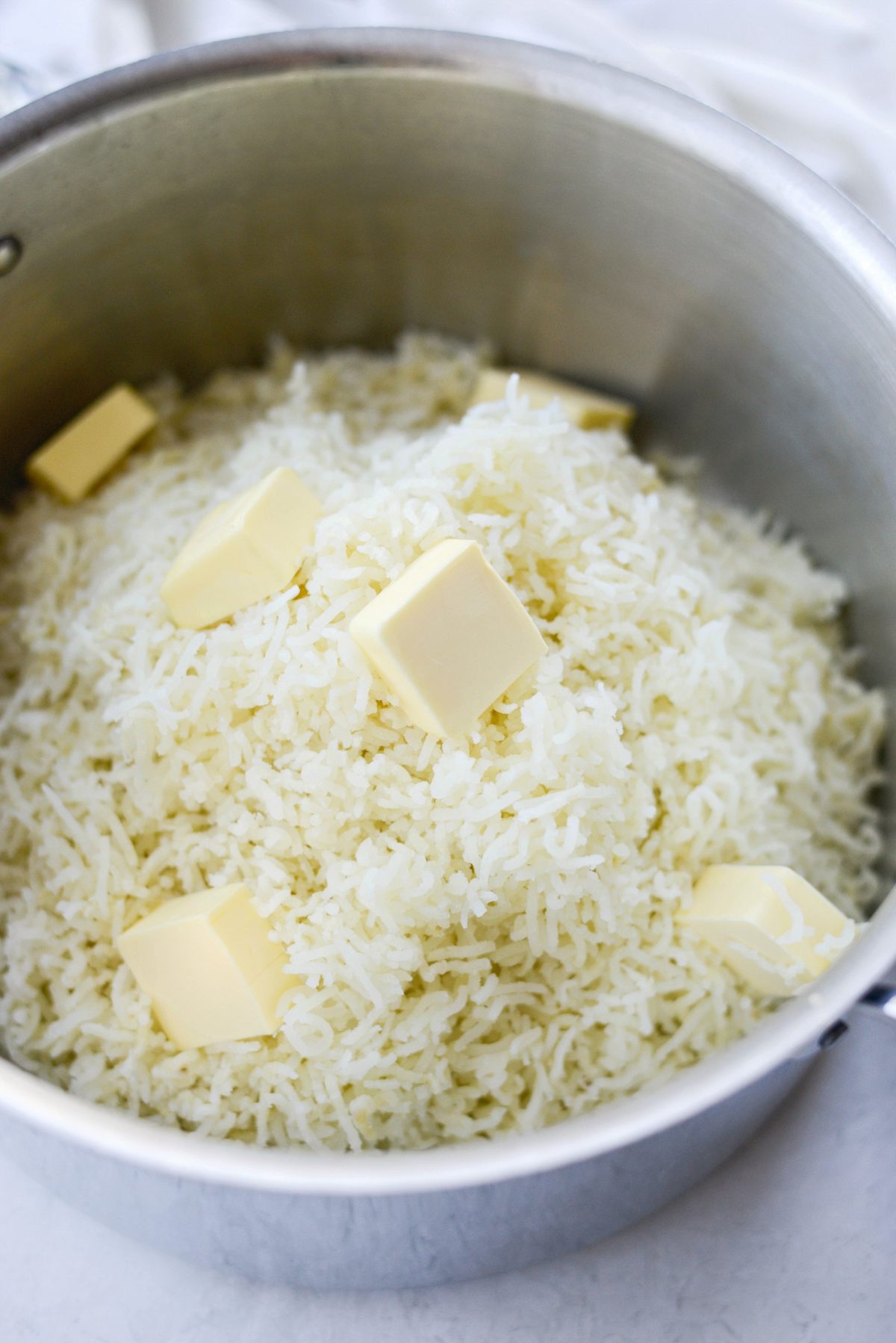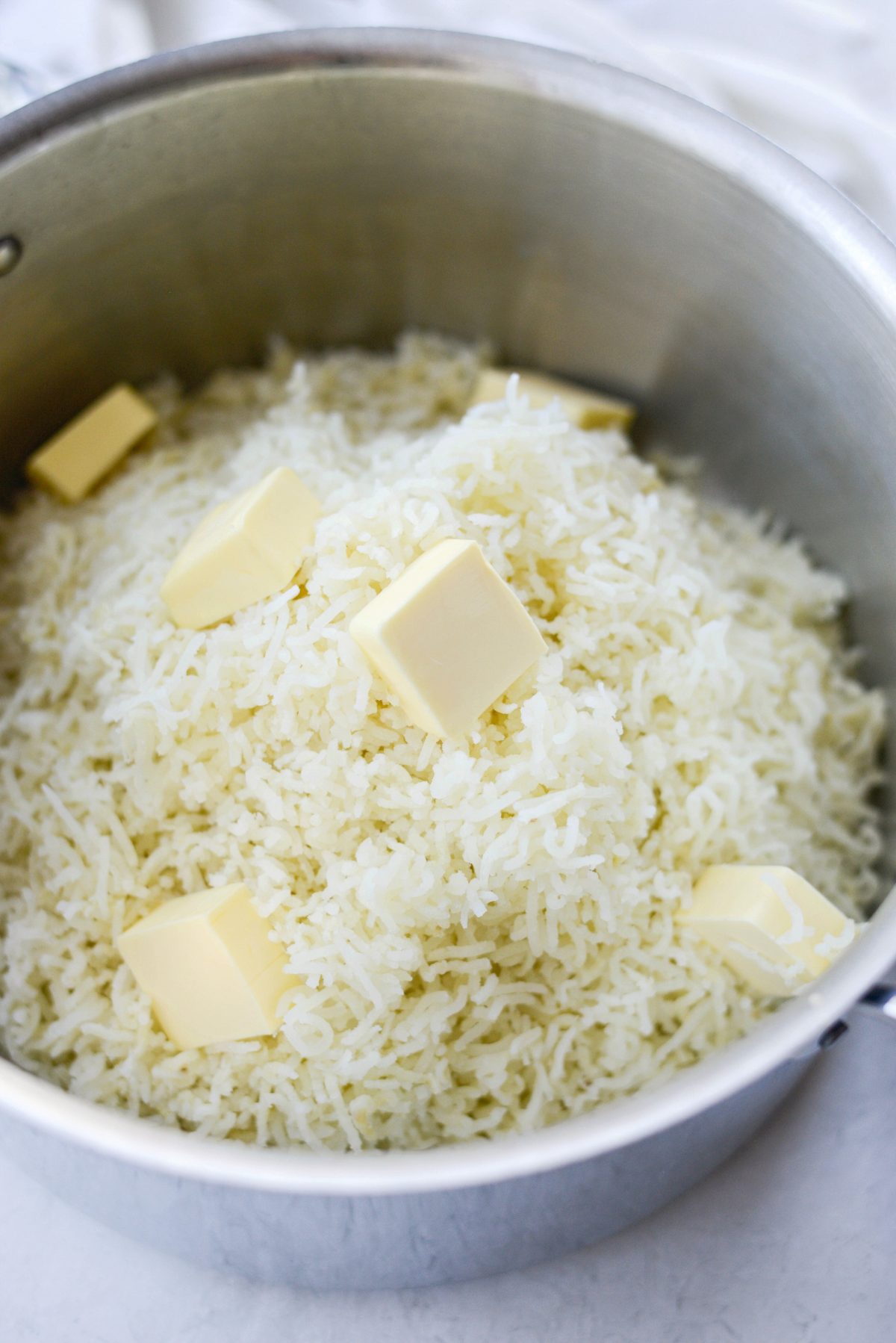 Then add in 8 tablespoons of unsalted butter.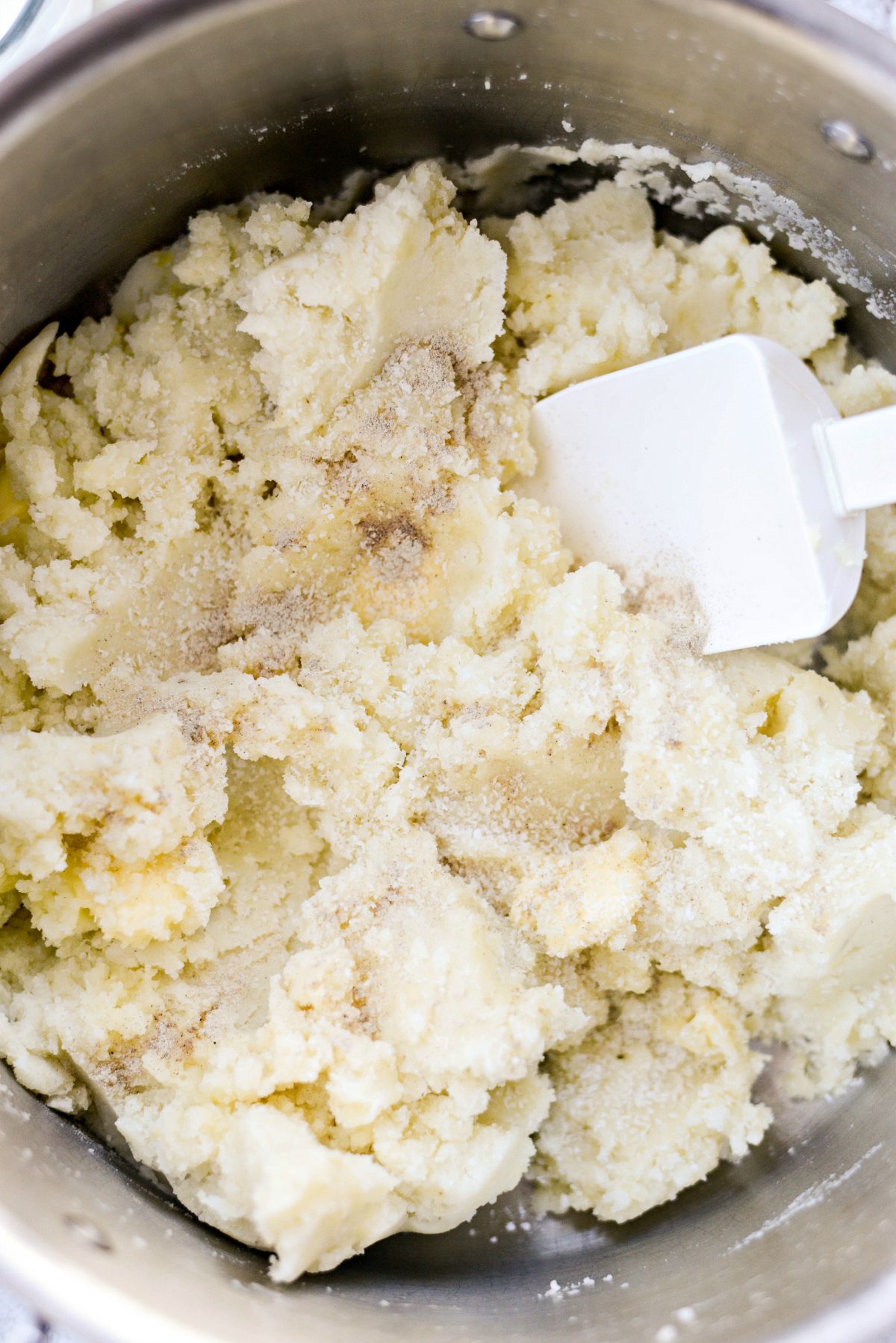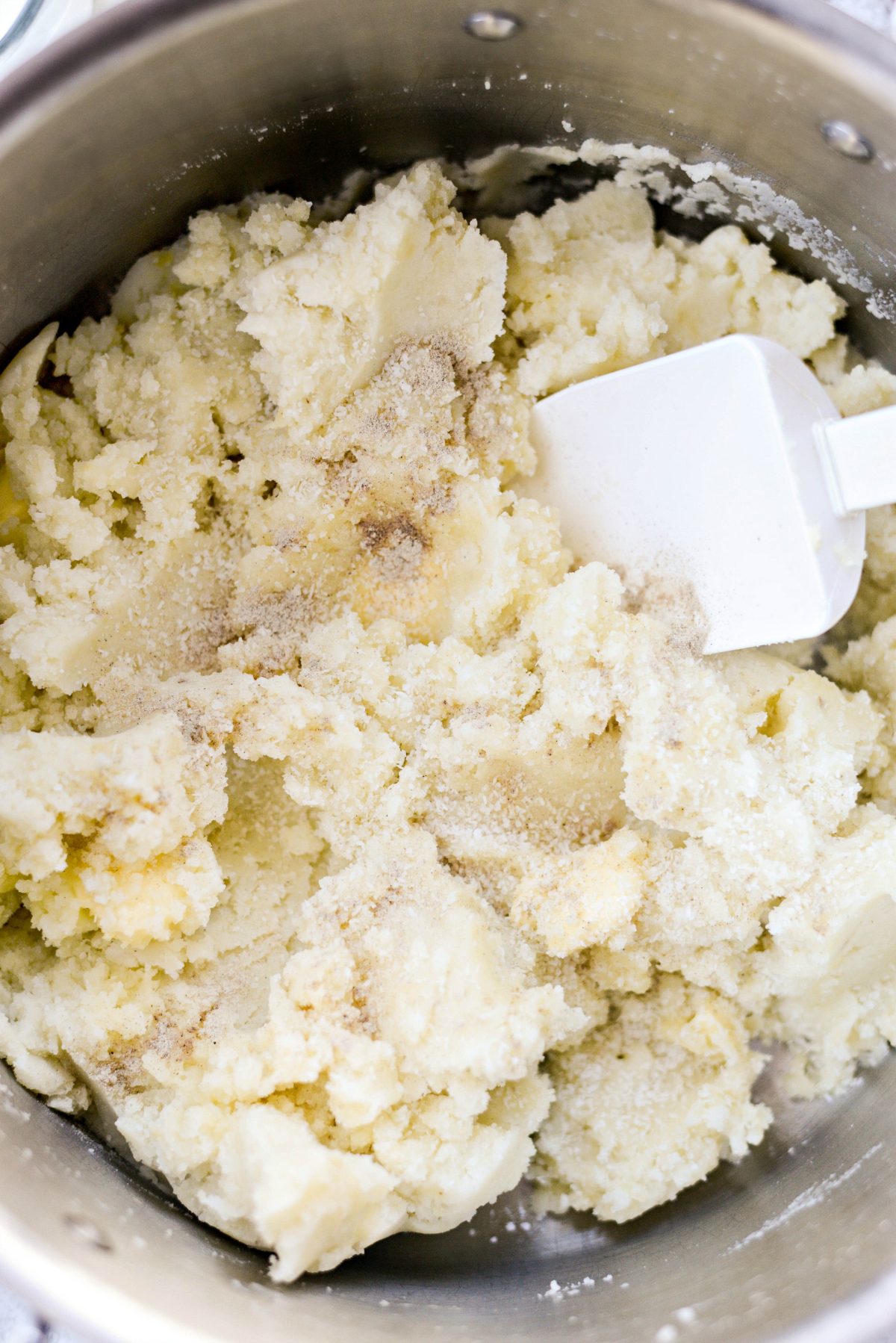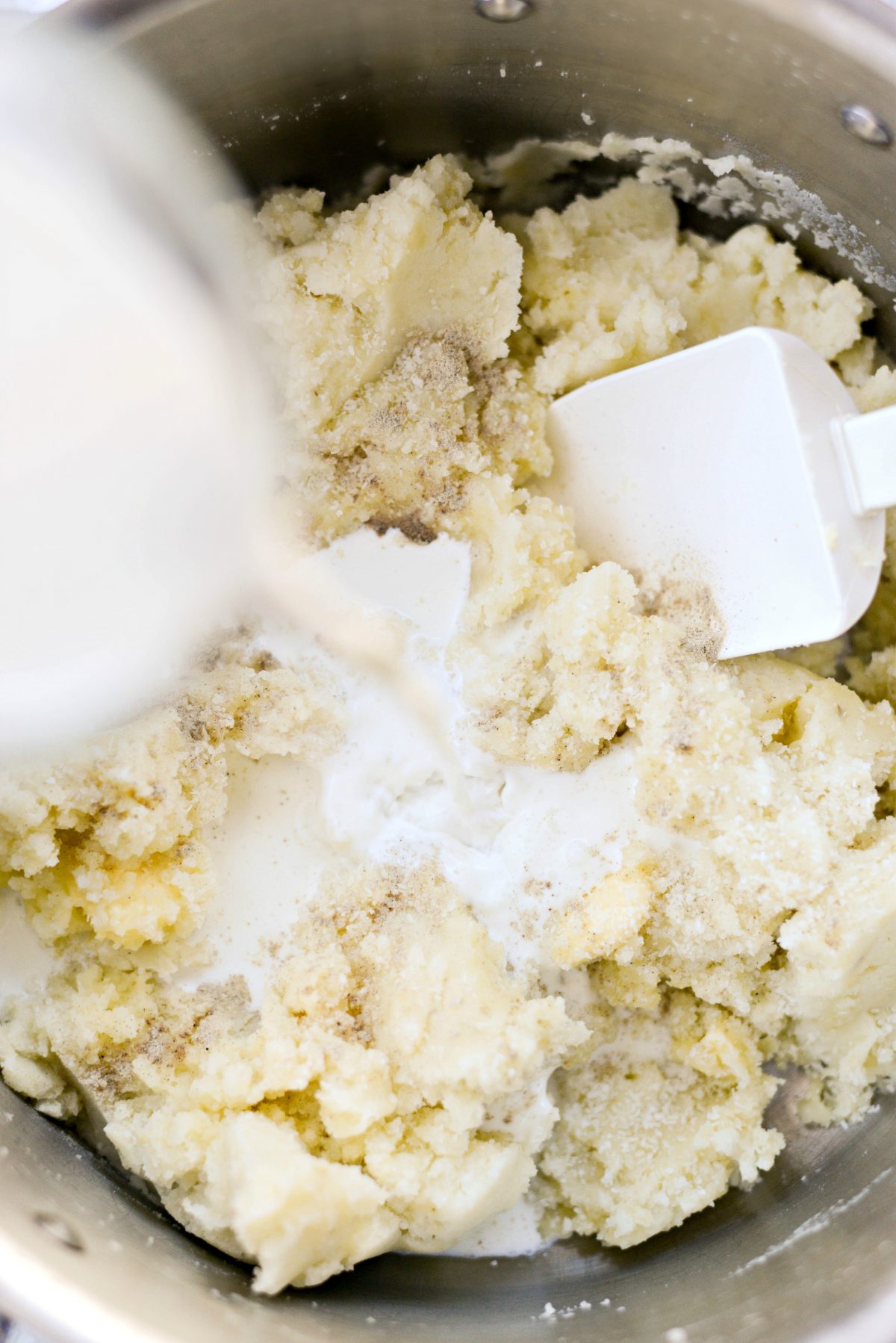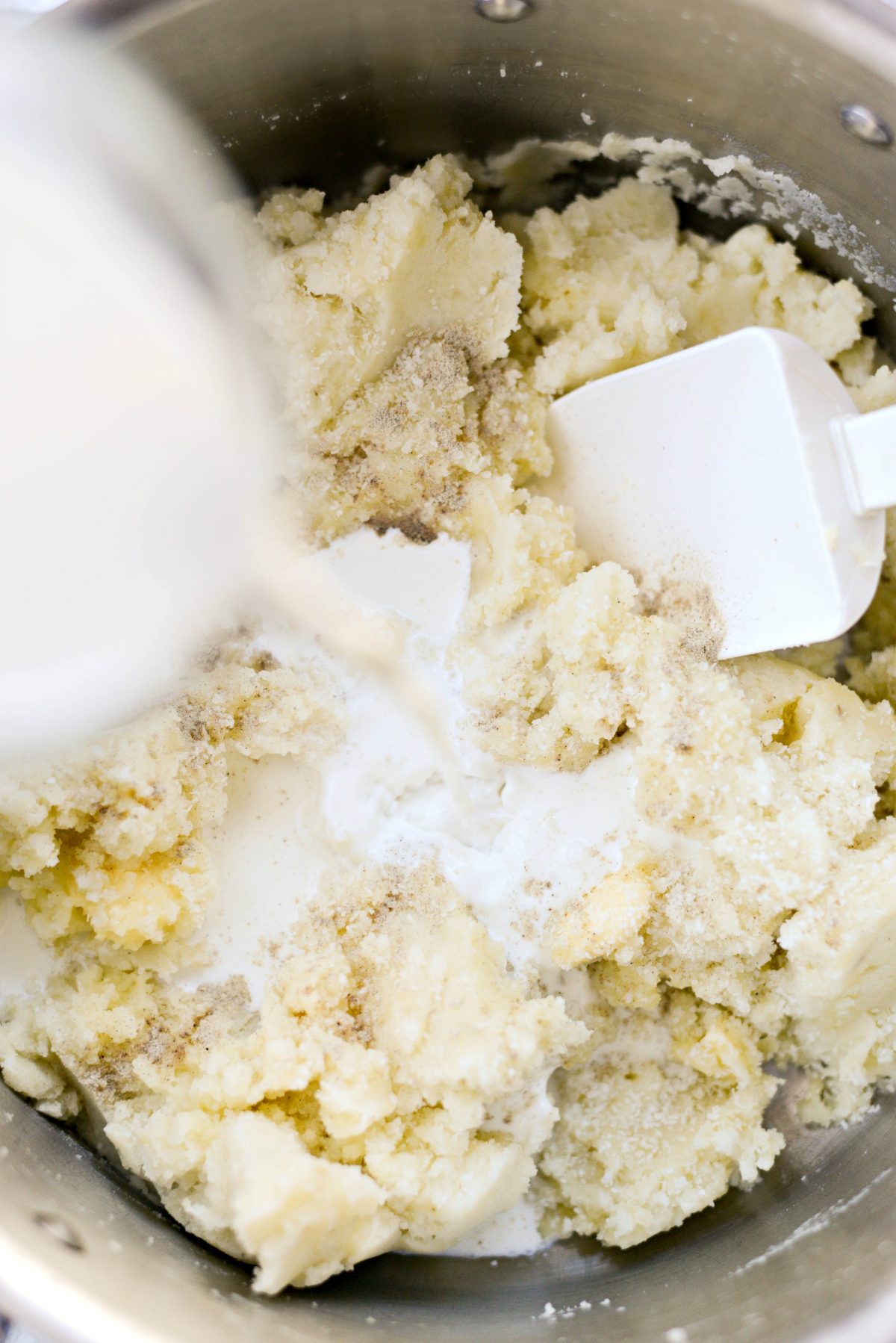 Season with 2 teaspoons kosher salt, 1/2 teaspoon white pepper and pour in 1-1/4 cup half & half. Stir until velvety smooth.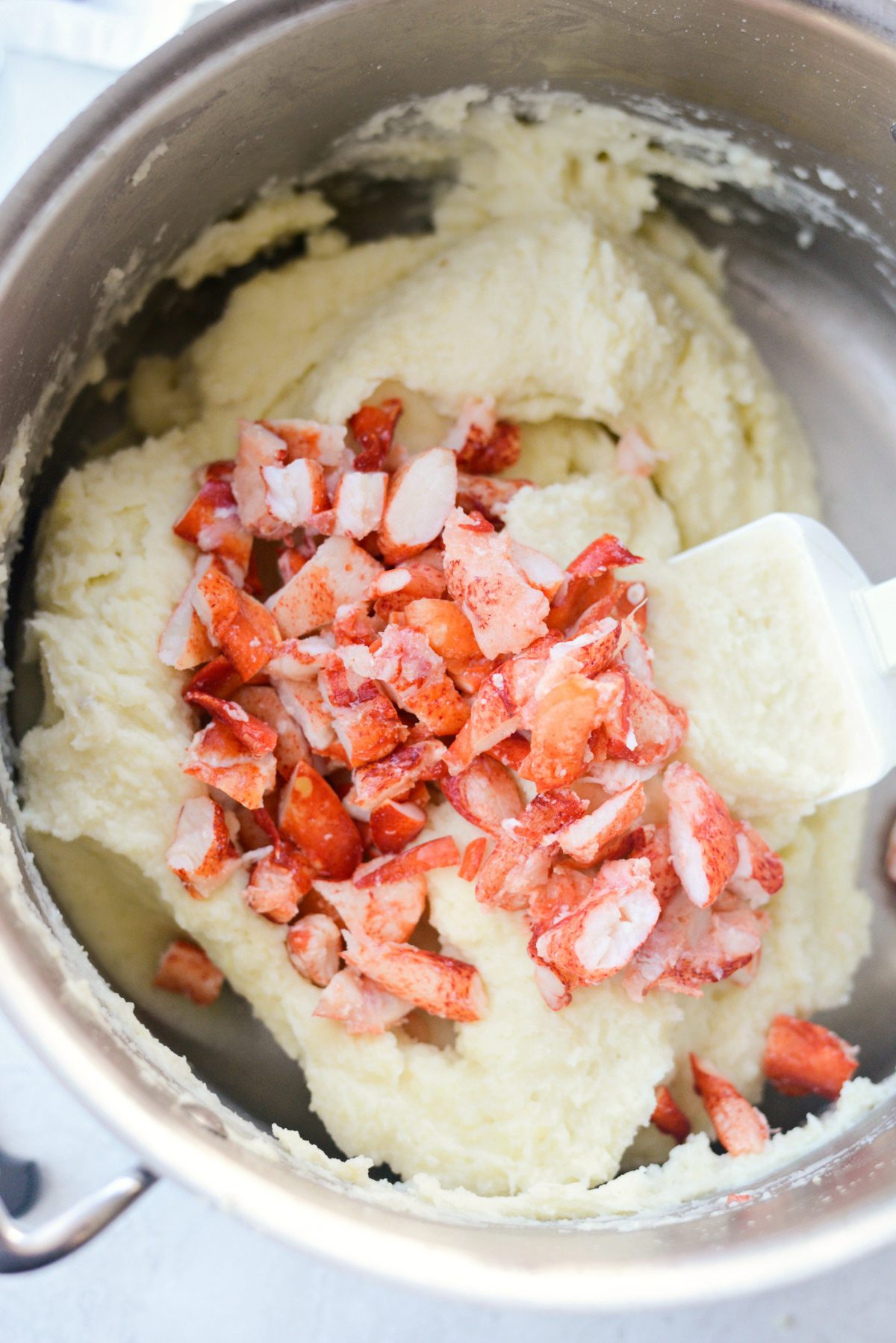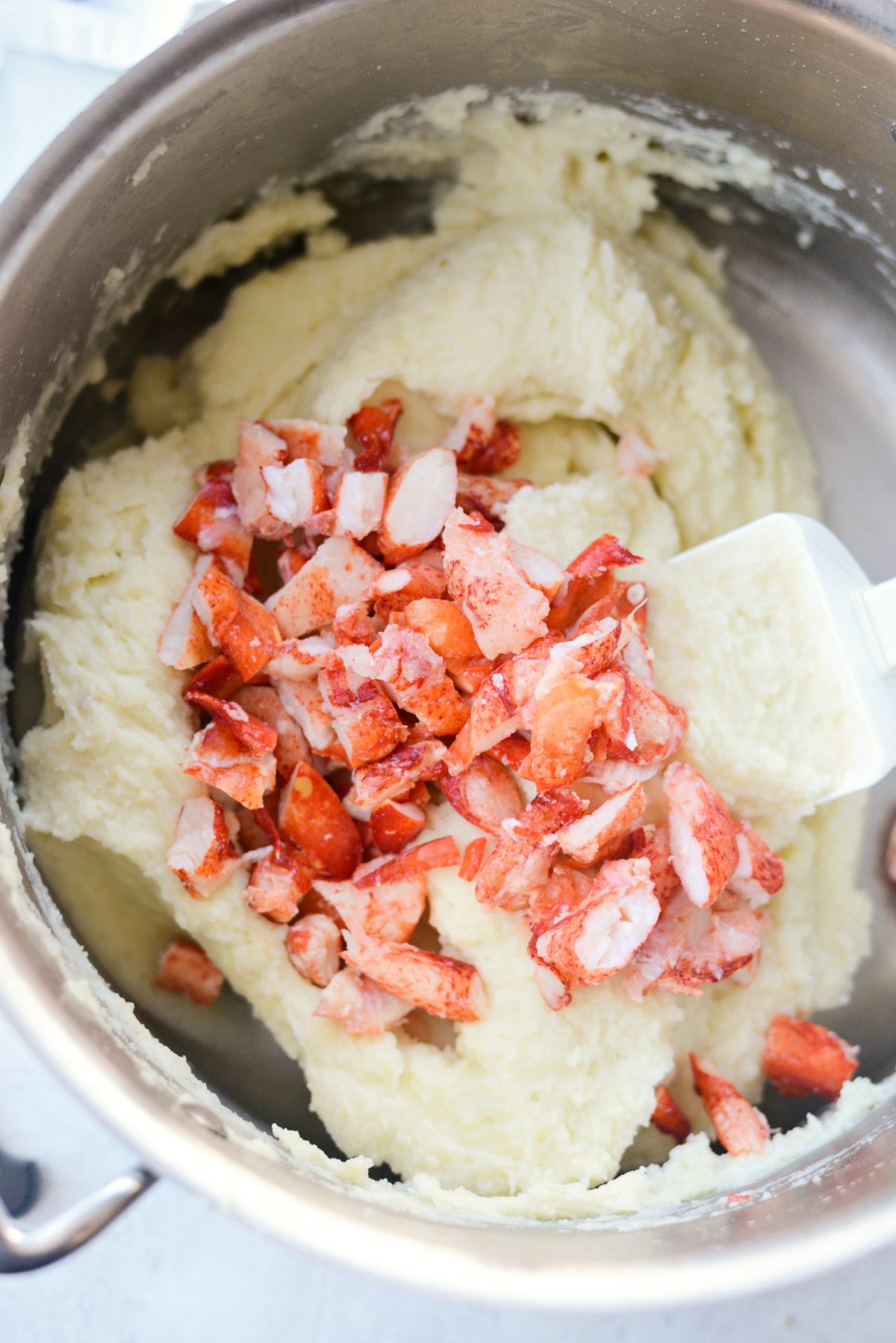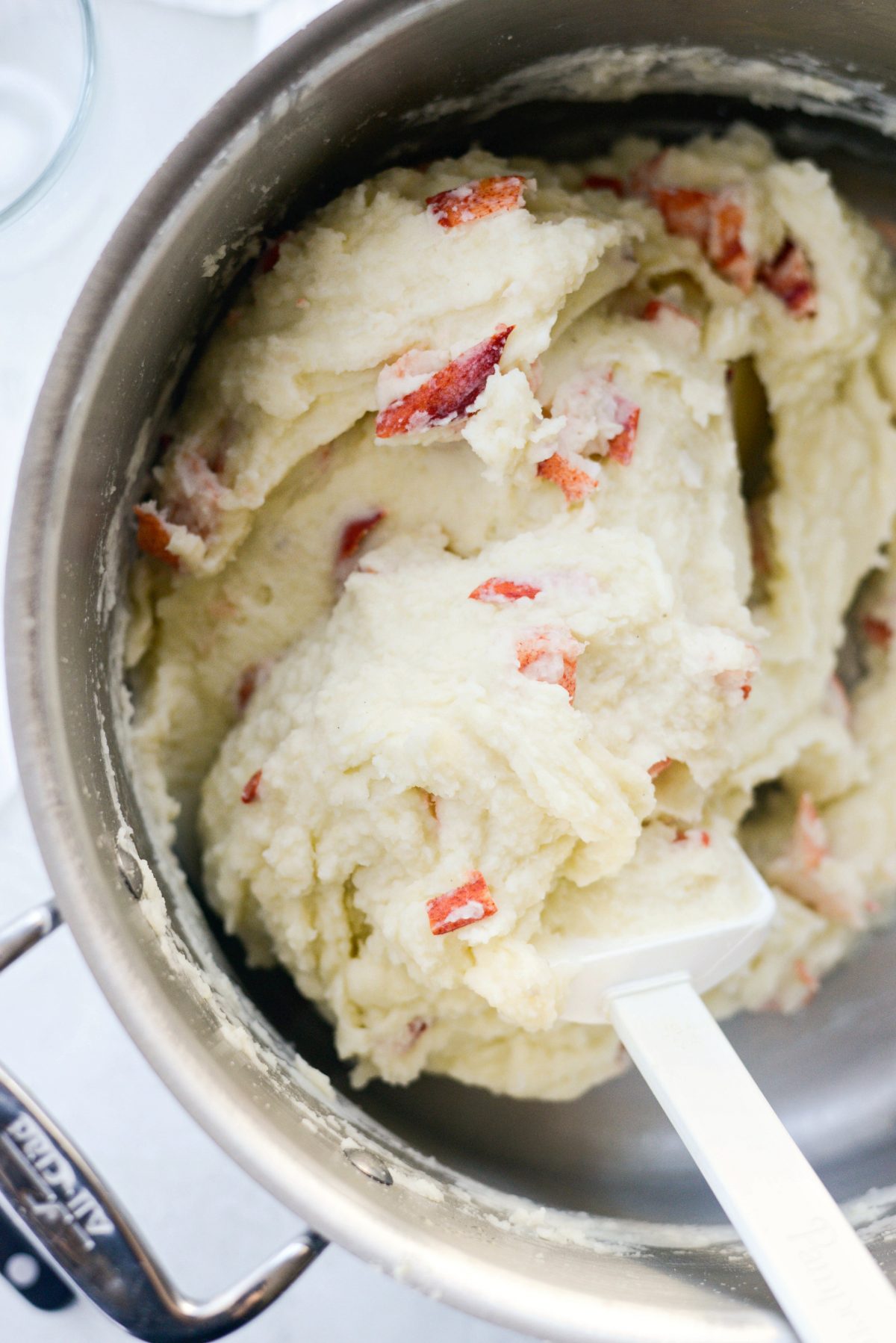 Once smooth and seasoned to taste, stir in the lobster meat and heat on medium-low until hot.
Serve with a couple tablespoons of melted salted butter over top and top with snipped fresh chives.
TO die for!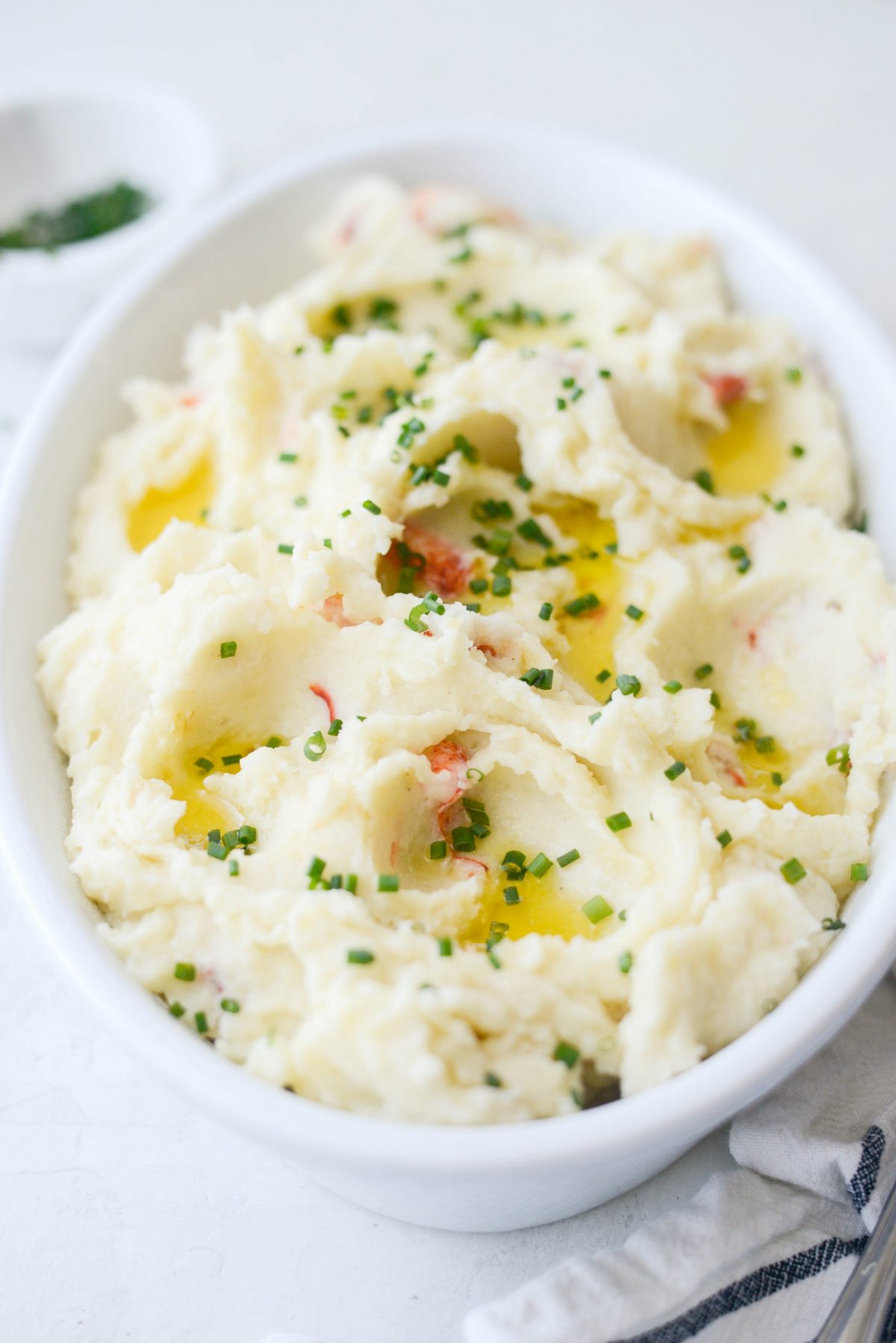 Enjoy! And if you give this Lobster Mashed Potatoes recipe a try, let me know! Snap a photo and tag me on twitter or instagram!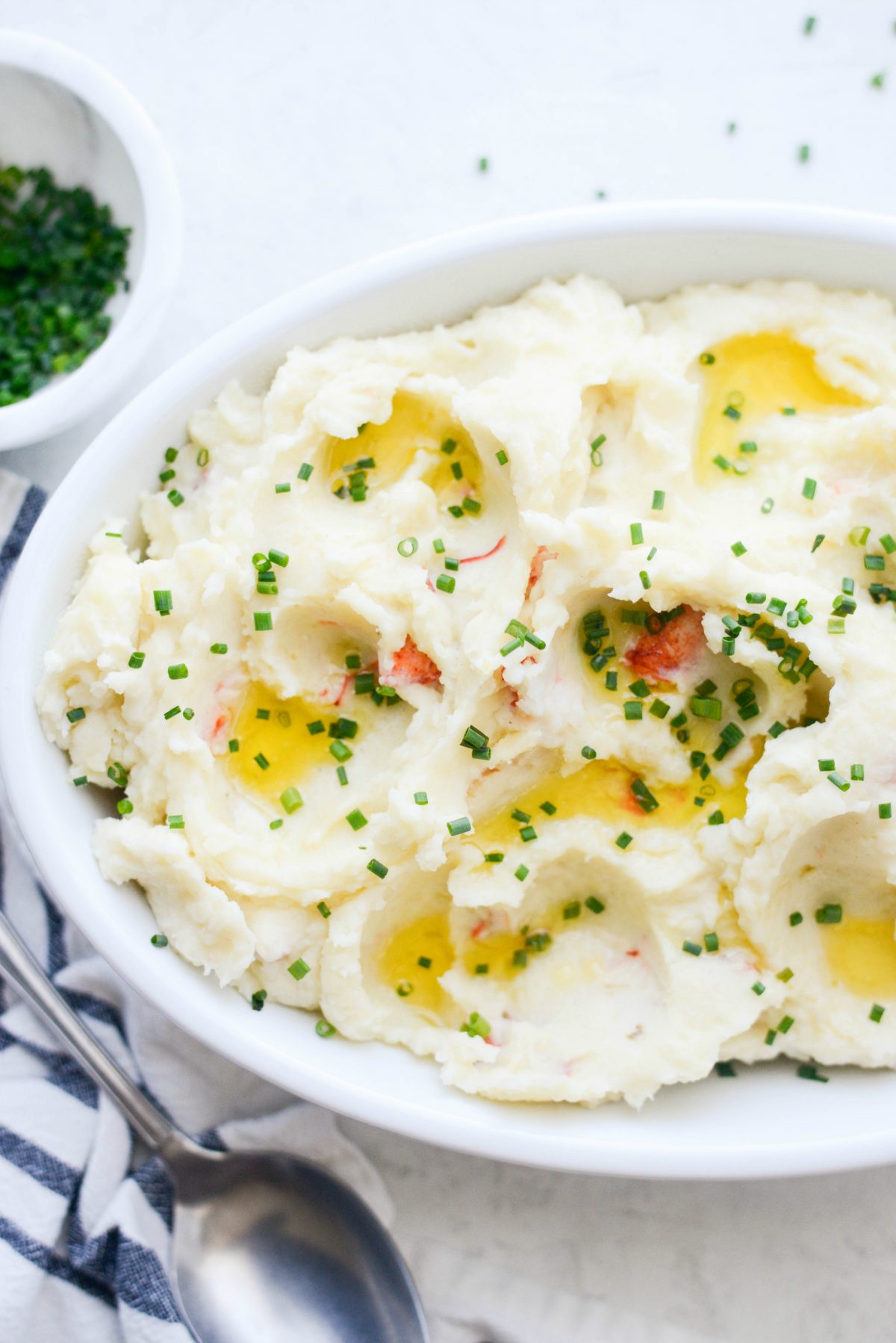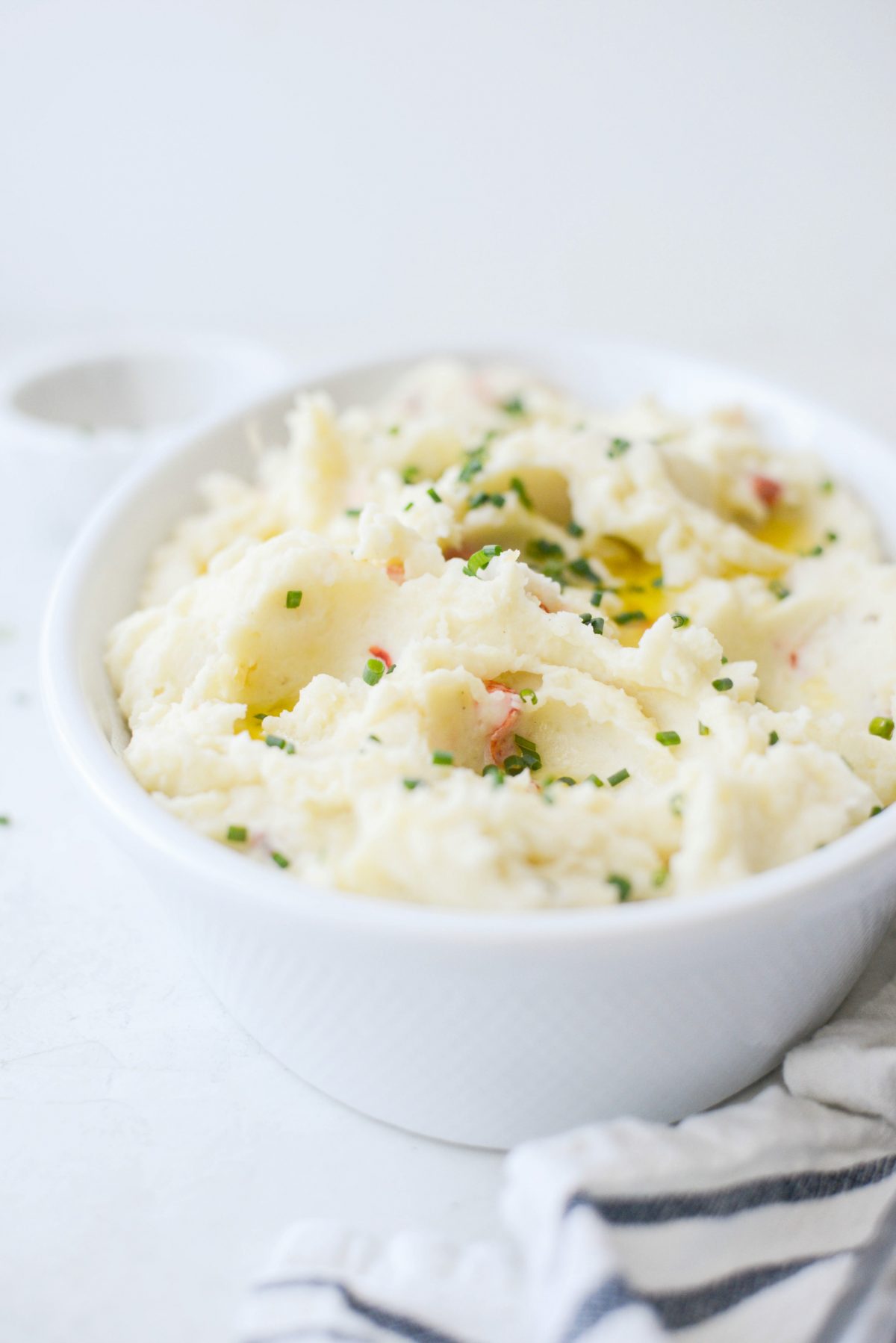 This post may contain affiliate links.
Buy the Cookbook: Simply Scratch : 120 Wholesome Homemade Recipes Made Easy Now available on Amazon »
THANK YOU in advance for your support!