In this Lemon Parmesan and Kale Spaghetti a symphony of flavors collide in one simple pasta dish. Bright lemon zest, buttery and briny olives, earthy kale is all tossed with whole wheat spaghetti. Perfect as a meatless main dish for a few or a side dish for 4 to 6.
Do flavors or certain foods remind you of a particular person ever? Or is it just me? For example blue cheese and lemony desserts, not necessarily together, remind me of my dear friend Heidi. Hot sauce = Pat. Rosemary reminds me of my mom. While wine will always make me think of my three sisters.
It's weird right? Orrrr maybe not because in away scents or smells do the same thing. Like how all fall spice-scented candles reminds me of sitting at my mother-in-law's sipping coffee and Elizabeth Arden's Sunflower perfume unfortunately reminds me of middle school. So it's basically just like that but with food.
This garlicky lemon parmesan kale spaghetti reminds me of my other dear friend, Nichole. Because a) we both love lemon in everything but especially in savory foods and b) olives. If you been hanging around the last 9 years (bless your soul) you might recall me telling the story of how Nichole and I would sit around with tortilla chips and a jar of olives. Obviously we lived on a budget then. But between the two of us we'd polish off all of the olives and then dip the chips in the leftover brine.
Swollen fingers? Who cares. We love us some salt!
However, something tells me that we would much rather split this pasta that a jar of olive juice.
To Make This Lemon Parmesan and Kale Spaghetti You Will Need:
lacinato kale
whole wheat spaghetti
olive oil
diced red onion or shallot
garlic
butter
lemon zest and juice
red pepper flakes (optional)
Italian olives
1/3 cup freshly grated Parmesan cheese.
Once the pasta has cooked you'll want to reserve some of the starchy pasta water.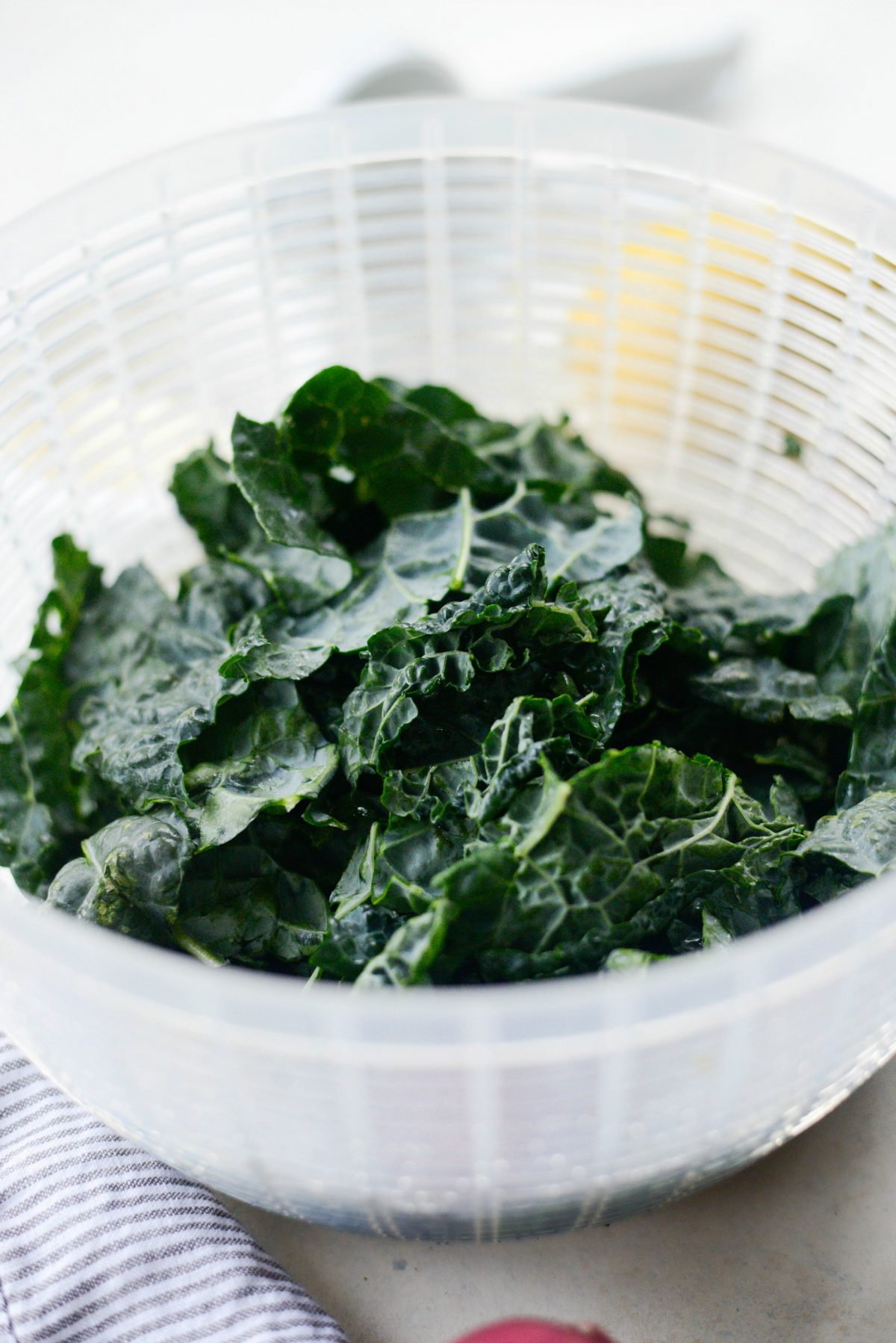 First strip the leaves from the stem of 1 bunch of lacinato kale and roughly chop. Then wash and dry the leaves.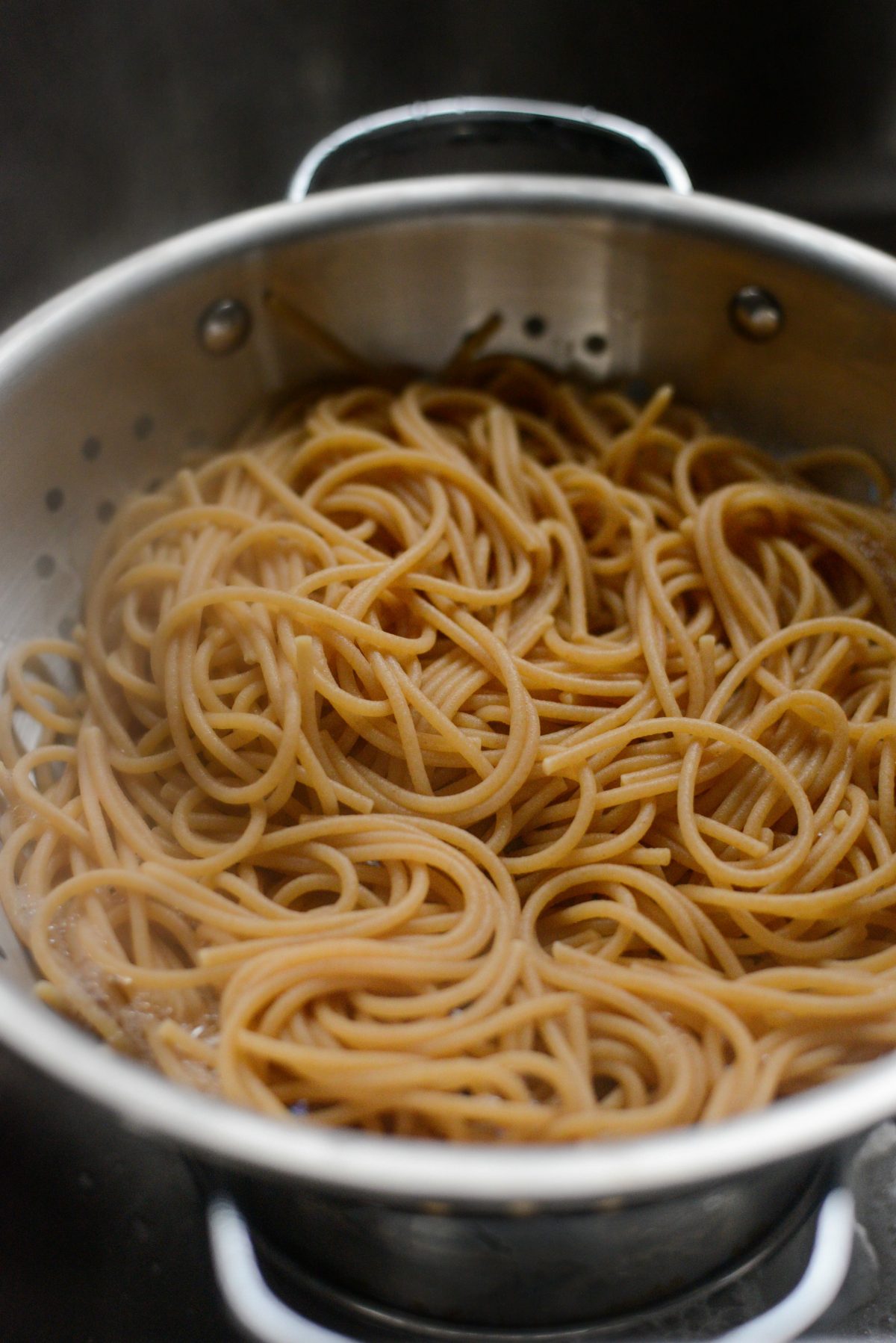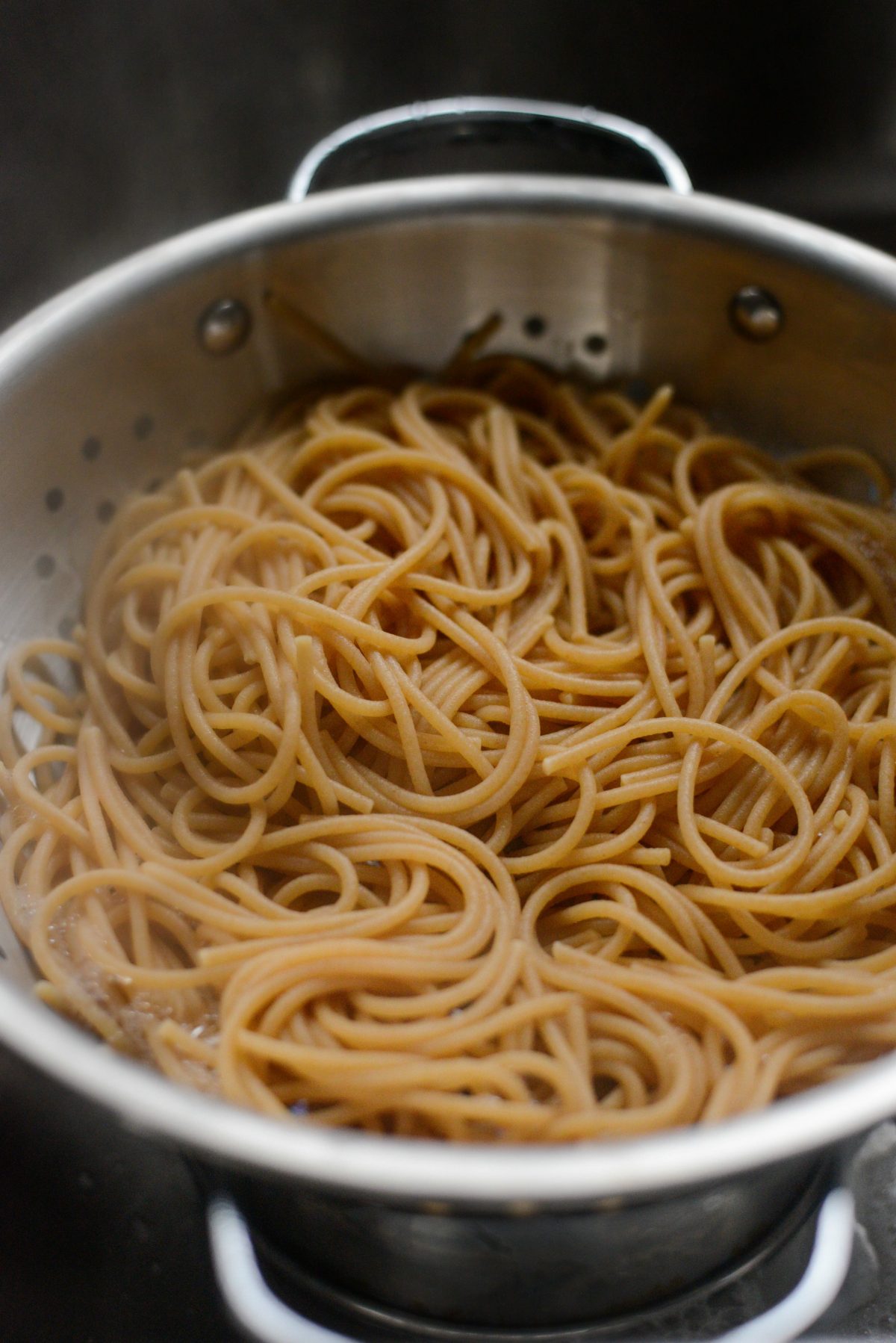 Then bring a pot of water to boil. Season it with a palmful of sea salt (about 2 tablespoons) and add in 3/4 of a pound of whole wheat spaghetti. Cook the pasta following the package directions until al dente.
Meanwhile, sauté 1/4 cup onion or shallot in 1 tablespoons of olive oil.
Then add in 2 cloves minced garlic and cook for 1 minute.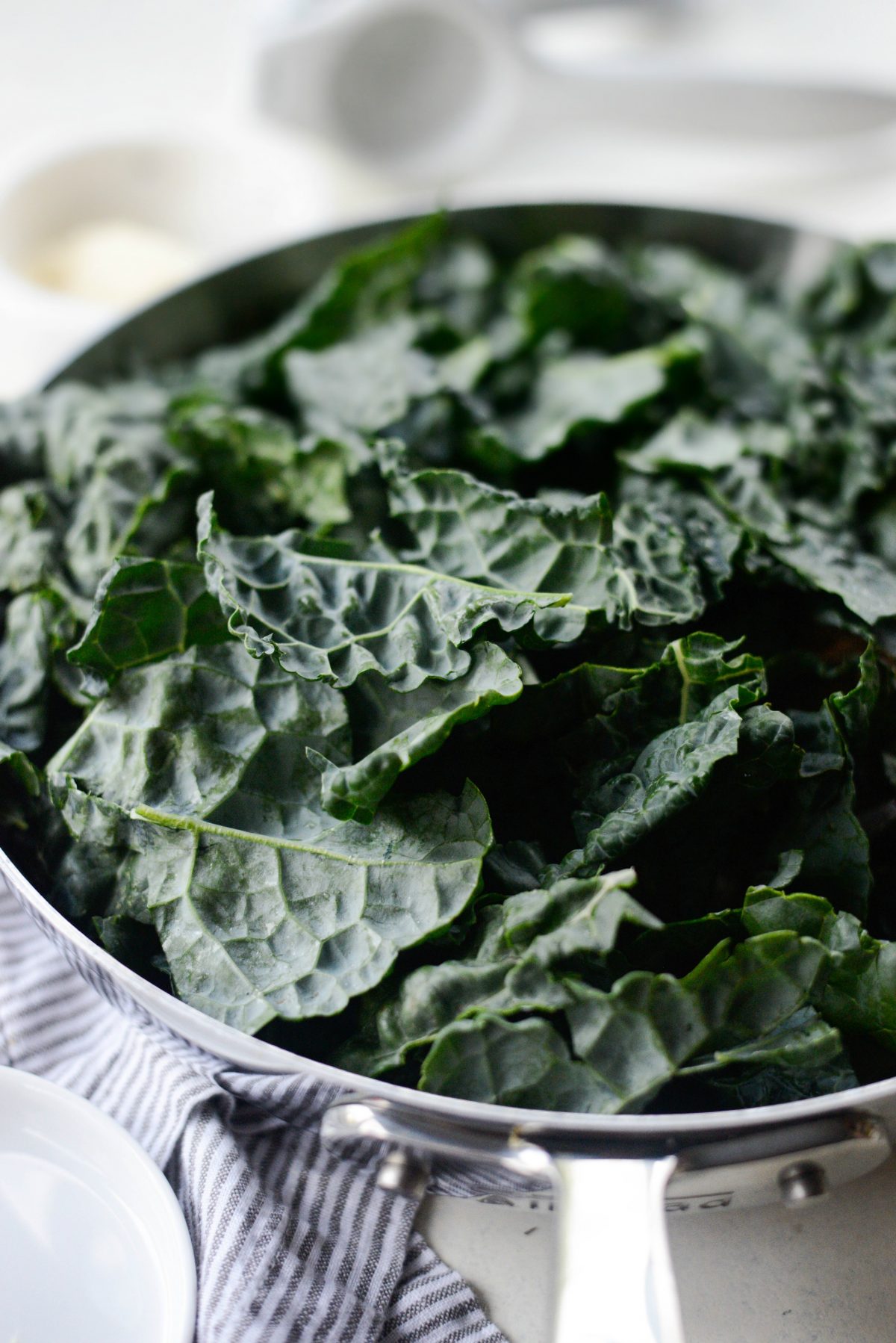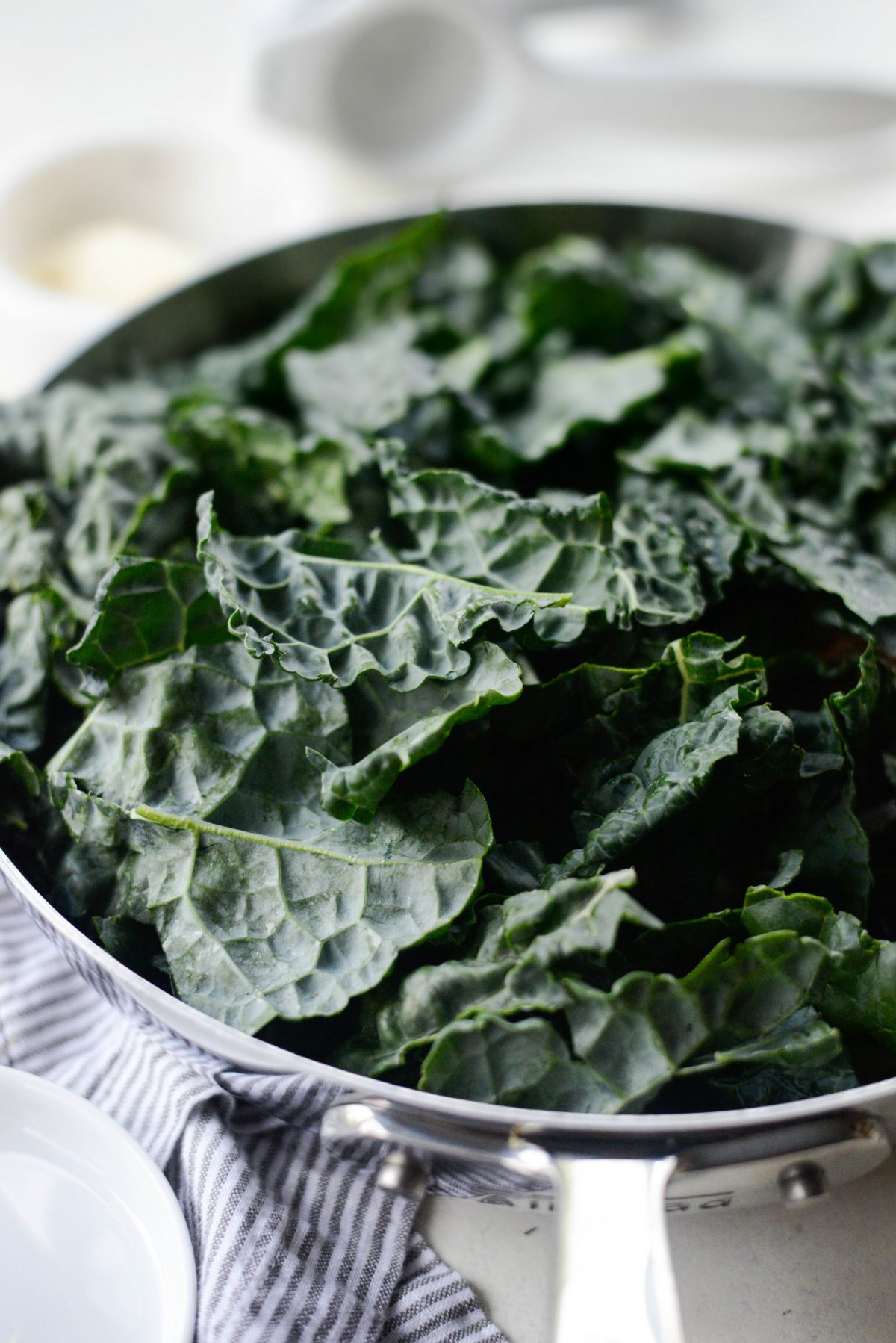 Next, melt in the tablespoon of butter and add in all of the chopped kale leaves. Toss the leaves in the butter until just starting to become tender.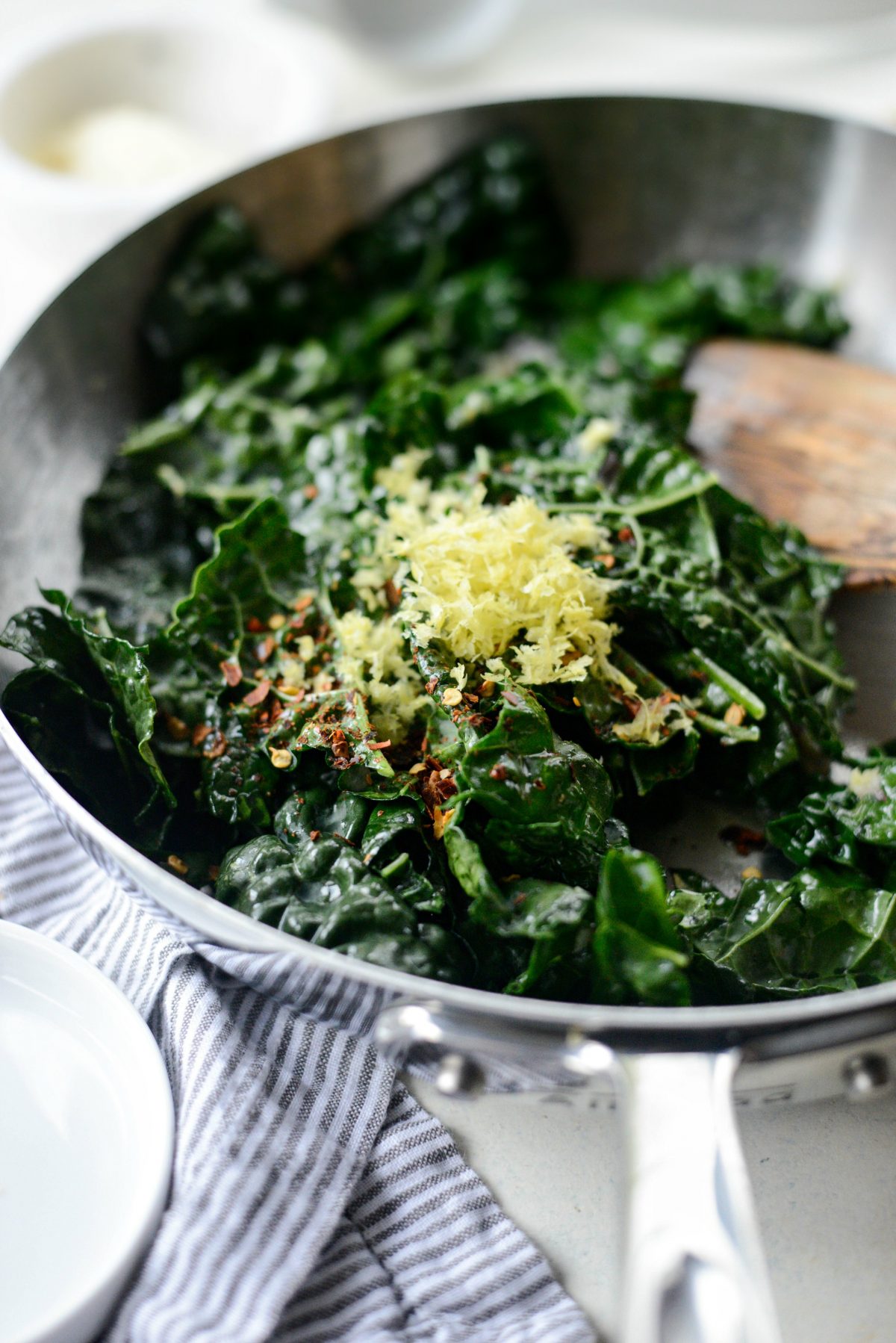 Stir to coat in the olive oil, add in the butter and cook until the leaves just start to become tender. Then add in a generous pinch of crushed red pepper flakes and the zest of a lemon.
Next, add in the cooked spaghetti, squeeze in the juice of 1/2 a lemon, a little pasta water and toss to combine. Lastly, add the olives and sprinkle with freshly and finely grated Parmesan cheese before serving.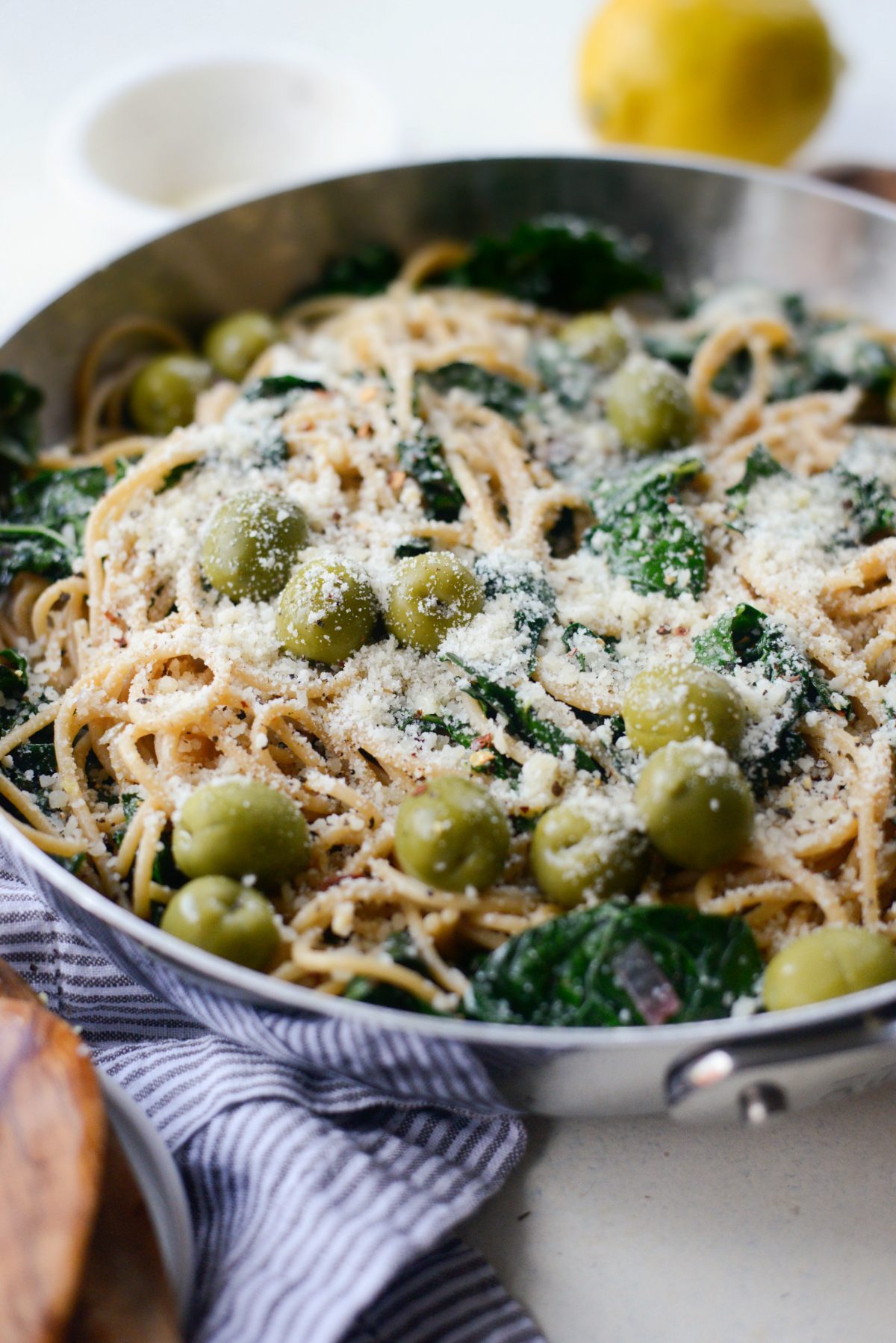 I love the buttery and salty olives with the lemon and kale. A pasta that's bursting with flavor and is so incredibly easy to make.
This would be delicious with my Tuscan Sheet Pan Dinner that I posted on Monday!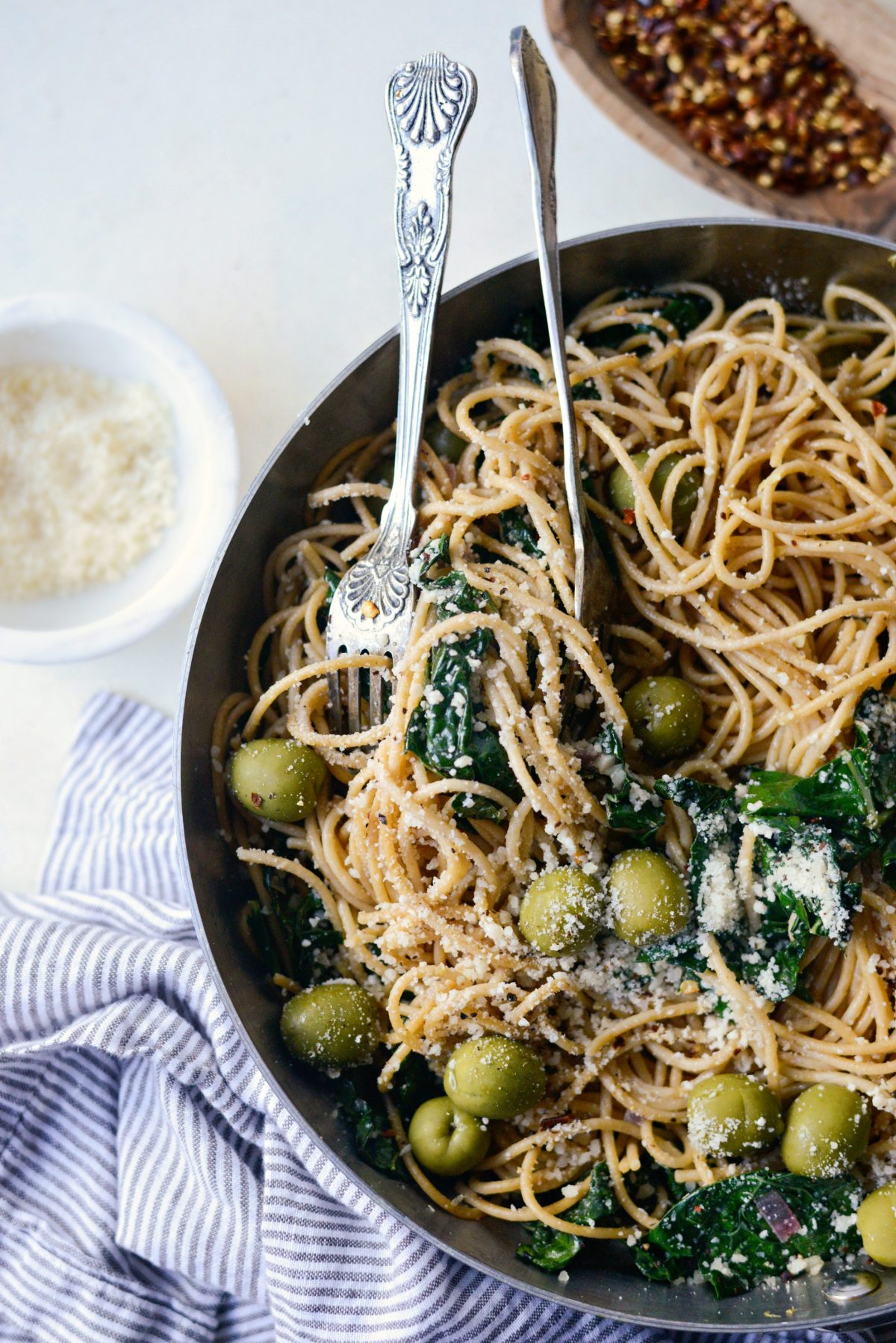 Enjoy! And if you give this Lemon Parmesan and Kale Spaghetti recipe a try, let me know! Snap a photo and tag me on twitter or instagram!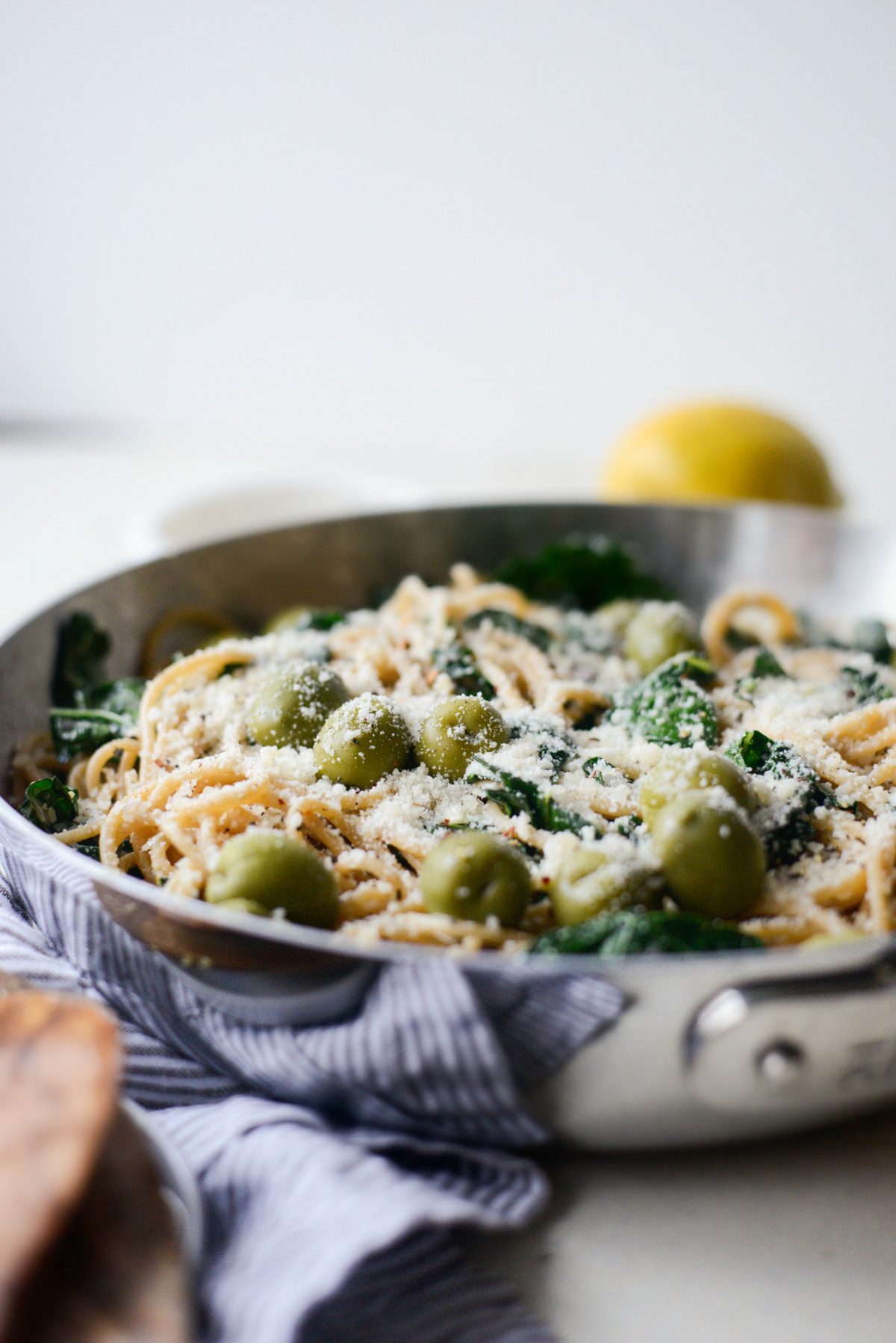 This post may contain affiliate links.
Buy the Cookbook: Simply Scratch : 120 Wholesome Homemade Recipes Made Easy Now available on Amazon »
THANK YOU in advance for your support!