This honey poppy seed dressing is sweet, slightly tangy and majorly delicious! I put it on just about any salad! A family favorite.
Tis the season for salad eating. Am I right?
It's January which translates to new resolutions and lots and lots of salads.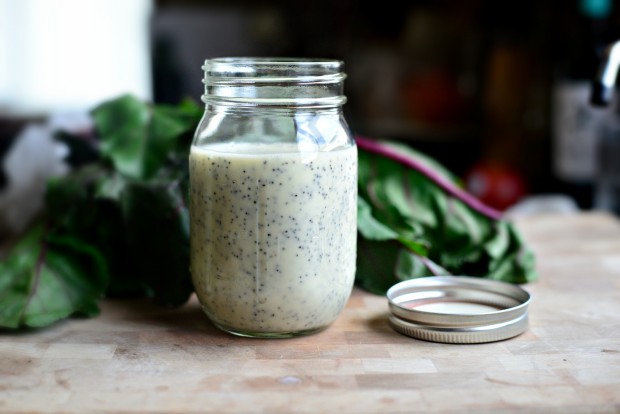 I can't believe I haven't shared this dressing with you by now. It's only been a minor obsession of mine since a few years ago when I first tried it. Back then, I was a strict ranch person with an occasional Greek, Caesar, Italian and Catalina (depending on the salad). My eyes would've just skip over something like this at the grocery store. Why? I have no idea.
A few years ago my sisters Kelly, Julie and I flew down south to visit our sister Christine for a long weekend. On one of those blessed days without children we all were sitting outside gabbing and my sister turned out the most fantastical salad I've ever seen. It had just about everything and anything in it. Things like salami, bell pepper, pear and mushrooms- you know things my family will never eat alone or mixed together in a salad. It was a hodge-podge salad with literally 16+ different toppings. We made her write down everything in that salad and when we tried to replicate it at home it just wasn't quite the same. I think it had something to do with somebody else making it for me. Why is that when other people make you food it just tastes BETTER?
Annnnnyway, THE DRESSING! With her salad was a bottle of this amazing poppy seed dressing. I was a little sketchy about trying it because it was white and wasn't any of the dressings I mentioned above. Back then, I liked what I liked ya know? But I ever so quickly added poppy seed dressing to my list of favs.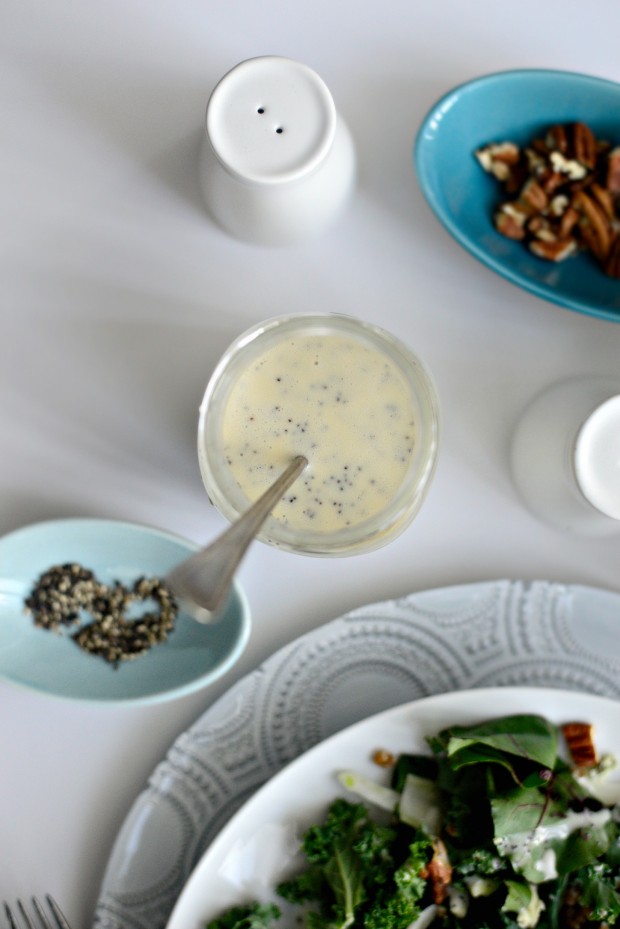 And it's a cinch to make from scratch.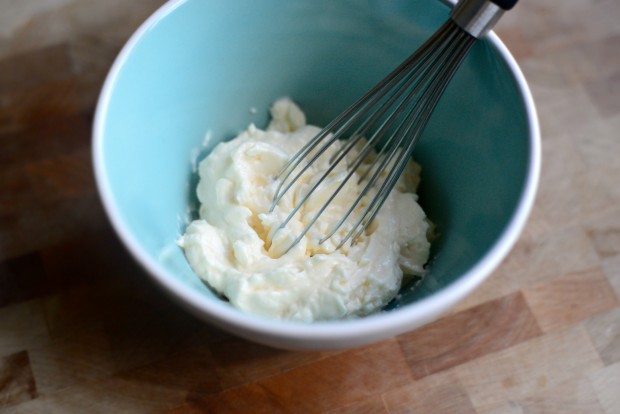 Start with a cup of mayo– homemade or store-bought, it's up to you.
Next, add in 1/3 cup of honey.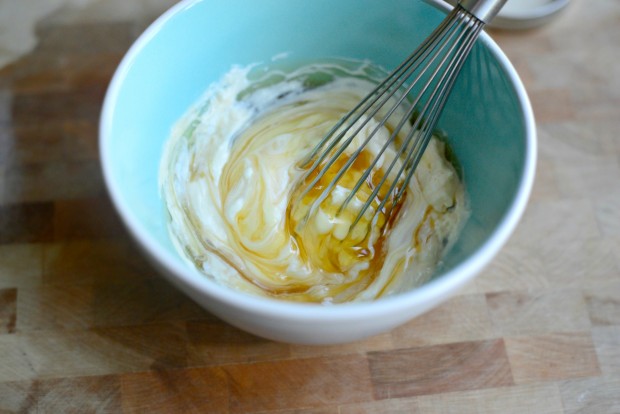 Then blend until the honey is mixed throughout.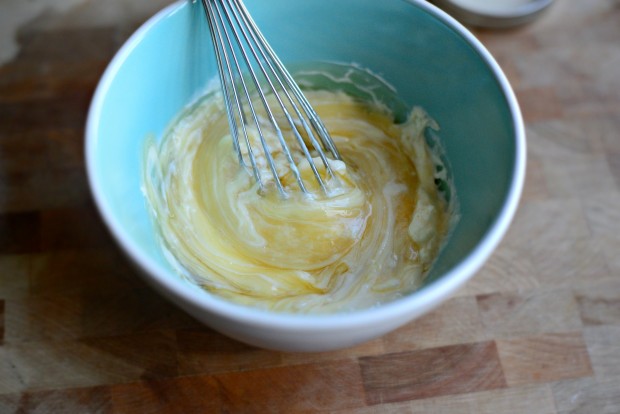 It's easier to do it now before you add in the vinegar and milk. Maybe it's just me, but I always end up whisking too hard and sloshing it over the side of the bowl.
Next add in 2 tablespoons plus 1 teaspoon apple cider vinegar.
And then 1 tablespoon of whole milk.
Lastly add 1-1/2 tablespoons of poppy seeds.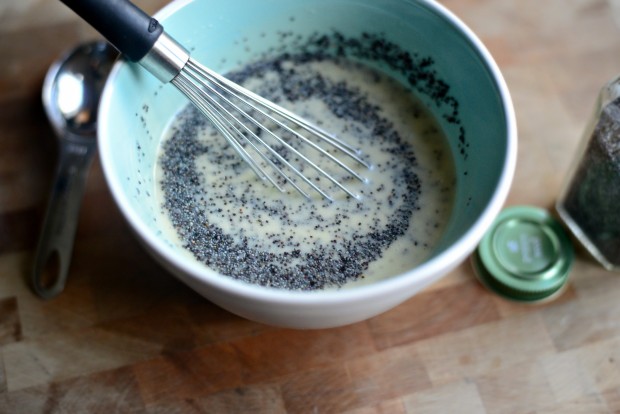 Then carefully whisk to combine.
No salt. No pepper. Just a sweet and mildly tangy Honey Poppy Seed Dressing.
Now wait until you see the salad that I made to go under this dressing. Until tomorrow.
Enjoy! And if you give this Honey Poppy Seed Dressing recipe a try, let me know! Snap a photo and tag me on twitter or instagram!

My cookbook Simply Scratch : 120 Wholesome Homemade Recipes Made Easy is now available! CLICK HERE for details and THANK YOU in advance!
Yield: 10 servings
Honey Poppy Seed Dressing
Sweet, slightly tangy and majorly delicious! Yields 1¼ cups or 10 (2 tablespoon) servings.
Ingredients
1 cup mayonnaise, homemade or store-bought
1/3 cup honey
7 teaspoons apple cider vinegar
1 tablespoon whole milk
1½ tablespoons poppy seeds
Instructions
In a medium bowl combine mayo and honey.

Add the vinegar, milk and poppy seeds and whisk to combine.

Store in an air-tight container and refrigerate until ready to serve.
Serving: 2tablespoons, Calories: 195kcal, Carbohydrates: 10g, Protein: 1g, Fat: 17g, Saturated Fat: 3g, Polyunsaturated Fat: 10g, Monounsaturated Fat: 4g, Trans Fat: 1g, Cholesterol: 10mg, Sodium: 144mg, Potassium: 25mg, Fiber: 1g, Sugar: 10g, Vitamin A: 17IU, Vitamin C: 1mg, Calcium: 24mg, Iron: 1mg
[this post contains affiliate links.]
This post may contain affiliate links.
Buy the Cookbook: Simply Scratch : 120 Wholesome Homemade Recipes Made Easy Now available on Amazon »
THANK YOU in advance for your support!