In this Homemade Enchilada Seasoning Blend 12 different spices like chili and chipotle powder, Mexican oregano and cumin (to name a few) collaborate for one flavorful spice mix. Use in recipes like enchilada sauce, dips or as seasoning for your favorite protein. Yields 6 tablespoons.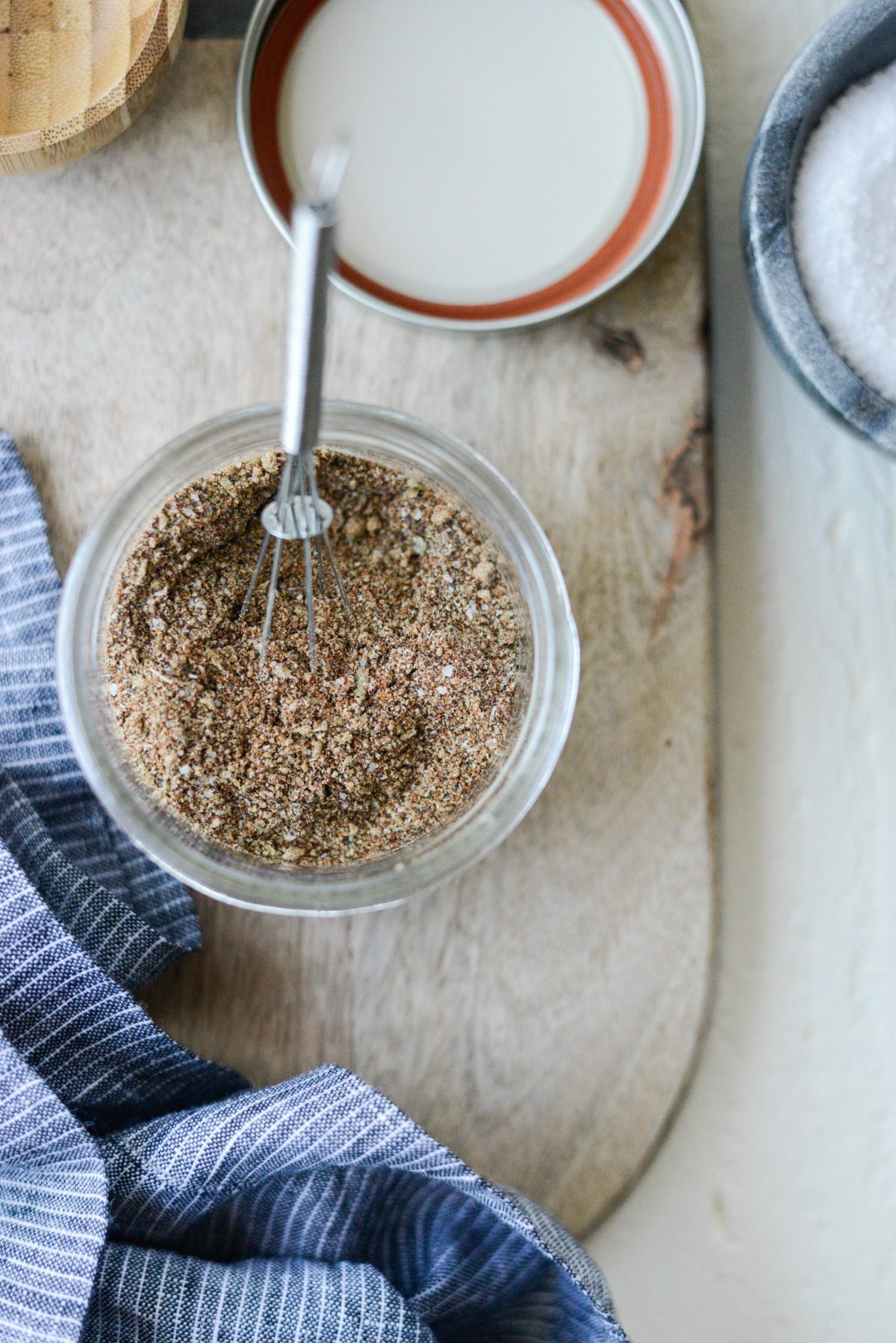 I love enchiladas. Actually, my whole family loves them and it's also one of the few things we all can agree on for dinner. Enchiladas are one of those meals that can be as simple or as complex as you want it to be. With that said the filling options are endless as are the toppings.
I've made my own enchilada sauce from scratch before using fresh tomatoes. I have also made a more simple 15-minute version (which I use more often than not). While making it recently, I casually thought to myself 'I make this sauce so often I should bottle the spices to make it easier' queue the lightbulb above my head. The same thing happened when I made chicken shawarma.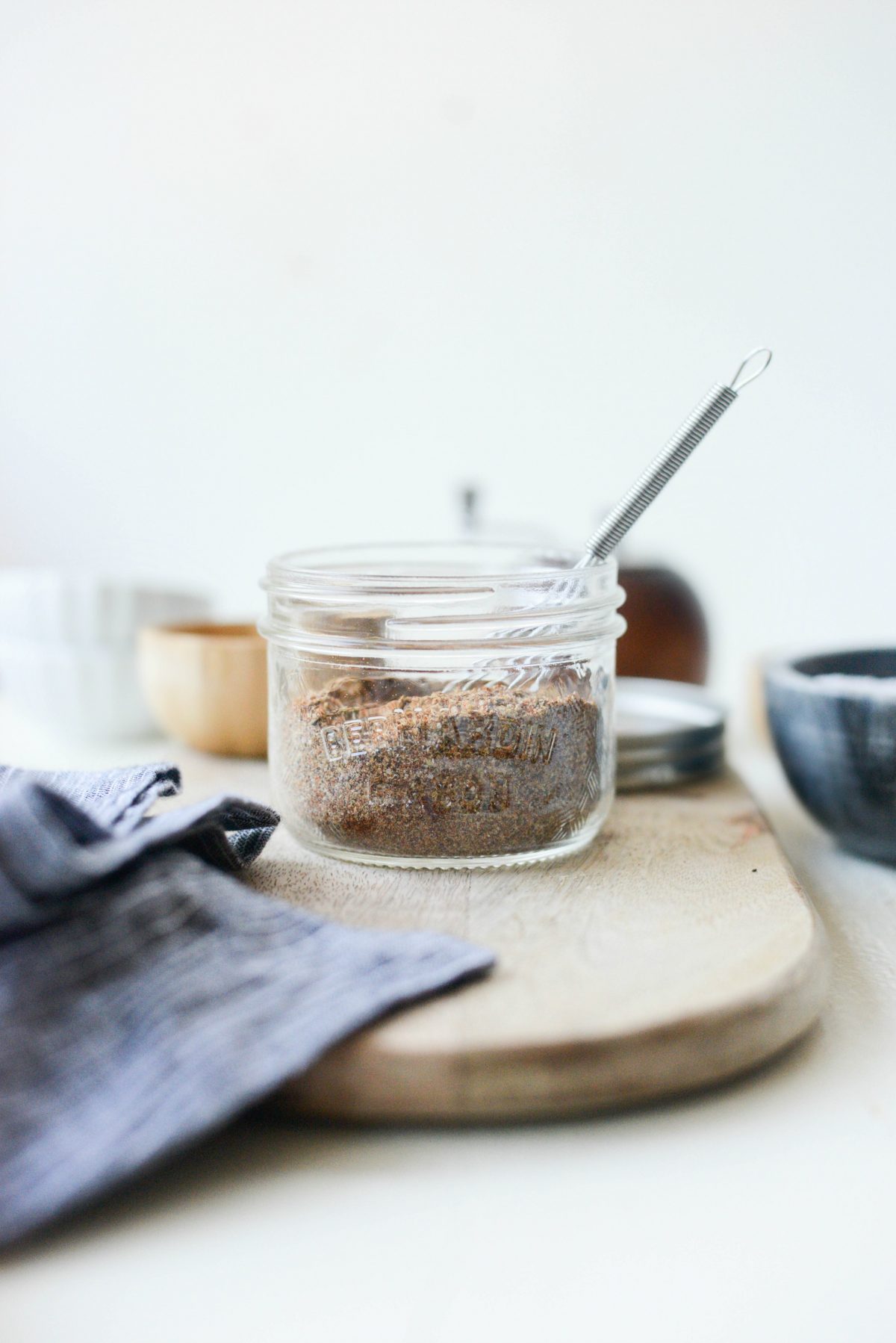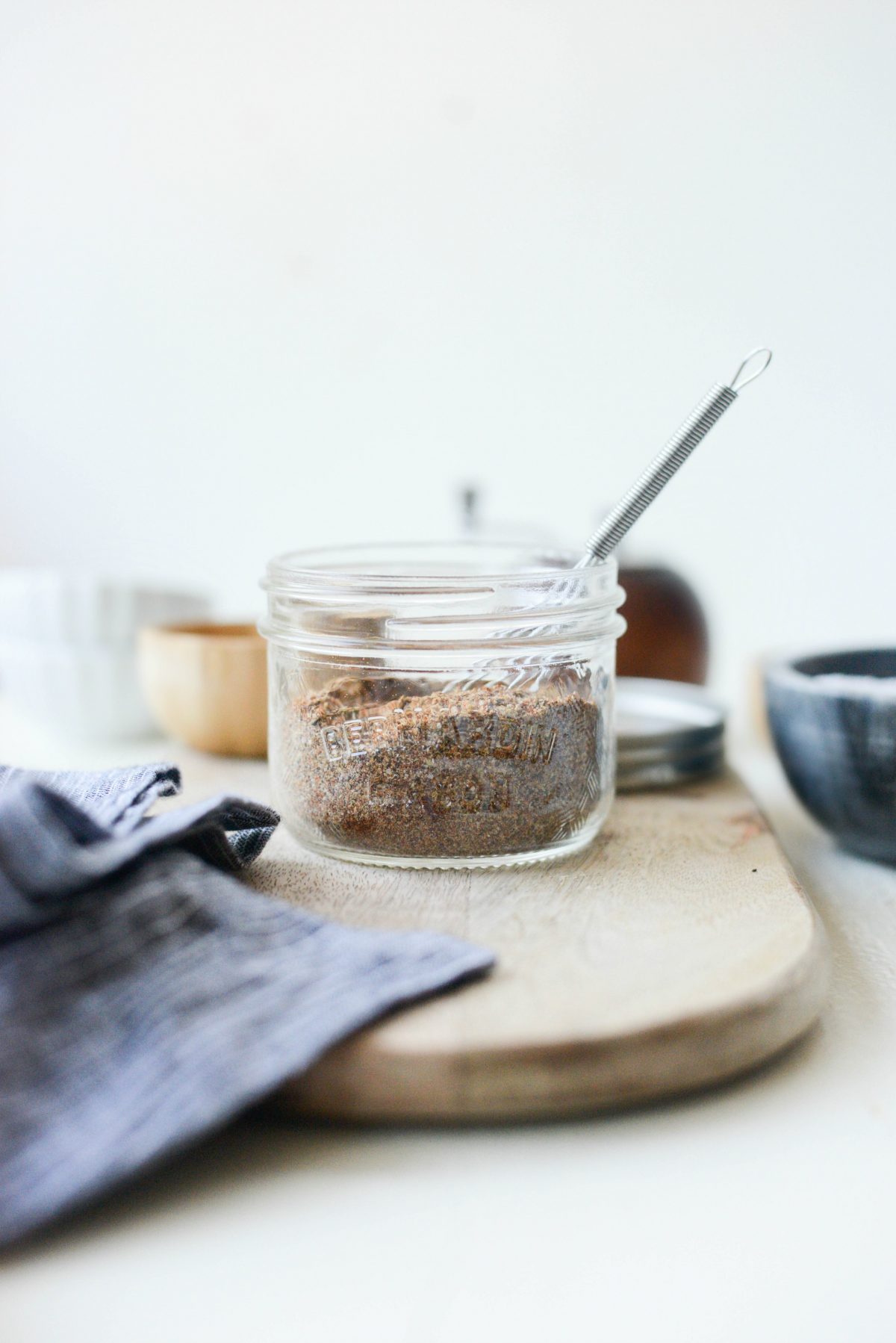 Having a pre-made spice blends on hand will aid in using up the spices in your cupboard so they don't just sit there waiting to expire.
Furthermore having them on hand will no doubt speed up your weeknight (or weekend for that matter) meal making. No more searching for spices and measuring each and every one.
But this homemade enchilada seasoning blend isn't just for sauce making. Sprinkle it over chicken, rub it into beef or just toss it with a mess of vegetables and grill OR maybe you have a recipe calling for enchilada spice mix? Use it similarly as you would taco or fajita seasoning. I still have a few recipes that I want to try it in, and with any success, you can bet I'll be sharing it here asap.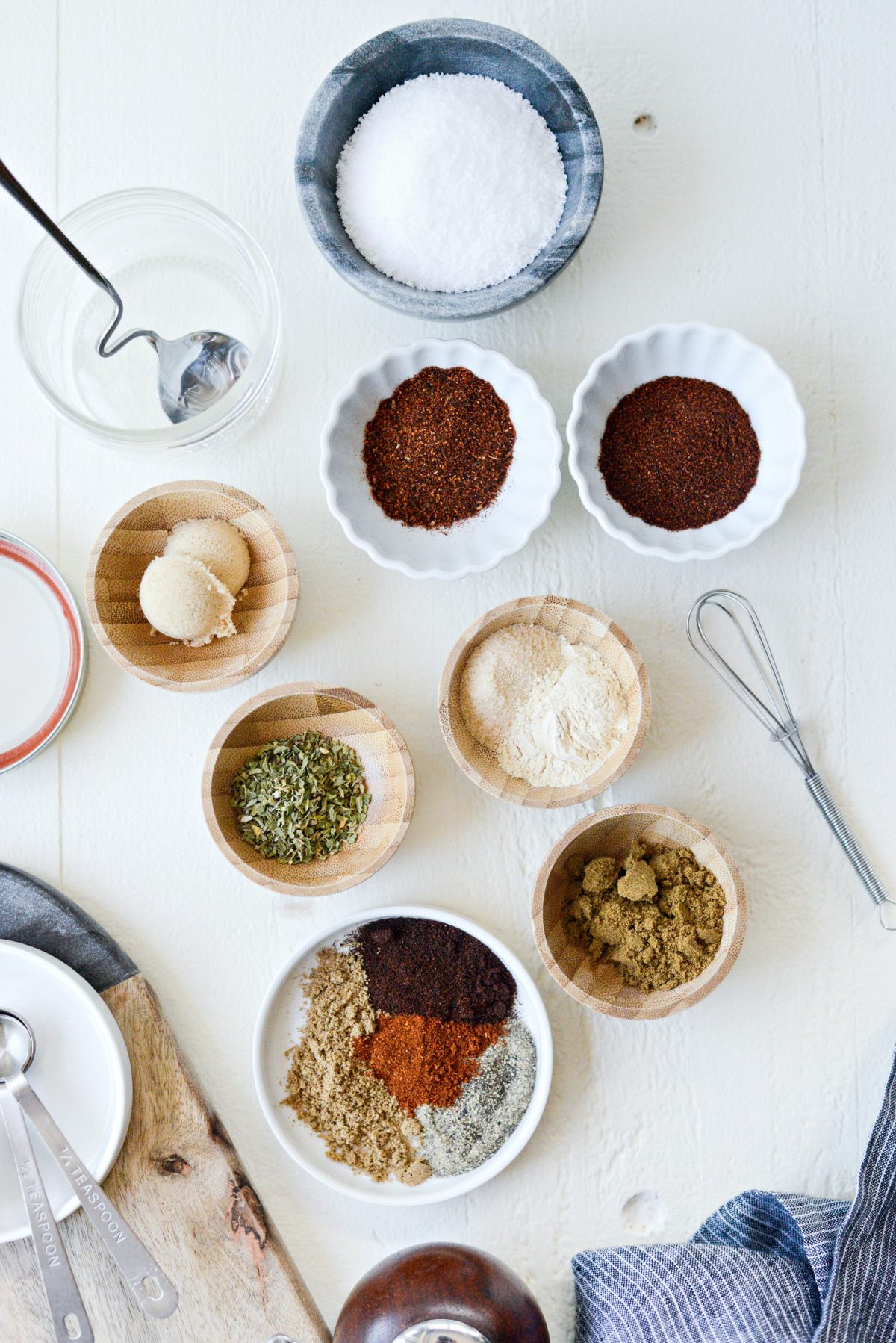 To Make This Homemade Enchilada Seasoning Blend You Will Need:
chili powder
paprika
cumin
light brown sugar
kosher salt
onion powder
garlic powder
Mexican oregano
chipotle chili powder
coriander
black pepper
cayenne pepper
You simply measure and add 1 tablespoon (mild) chili powder, 1 tablespoon paprika, 2 teaspoons ground cumin (I used roasted), 2 teaspoons light brown sugar, 2 teaspoons kosher salt, 1-1/2 teaspoons onion powder, 1-1/2 teaspoons garlic powder, 1-1/2 teaspoons dried Mexican oregano (crushed in the palm of your hand), 1 teaspoon chipotle chili powder, 1 teaspoon ground coriander, 1 teaspoon ground black pepper, 1/4 to 1/2 teaspoon ground cayenne pepper into a jar or container.
I recently found these squatty, wide-mouth jars on amazon and I'm in love. Finally the perfect jar!! They are just the thing for big batch spice blends and are easily stackable, maximizing my cupboard space.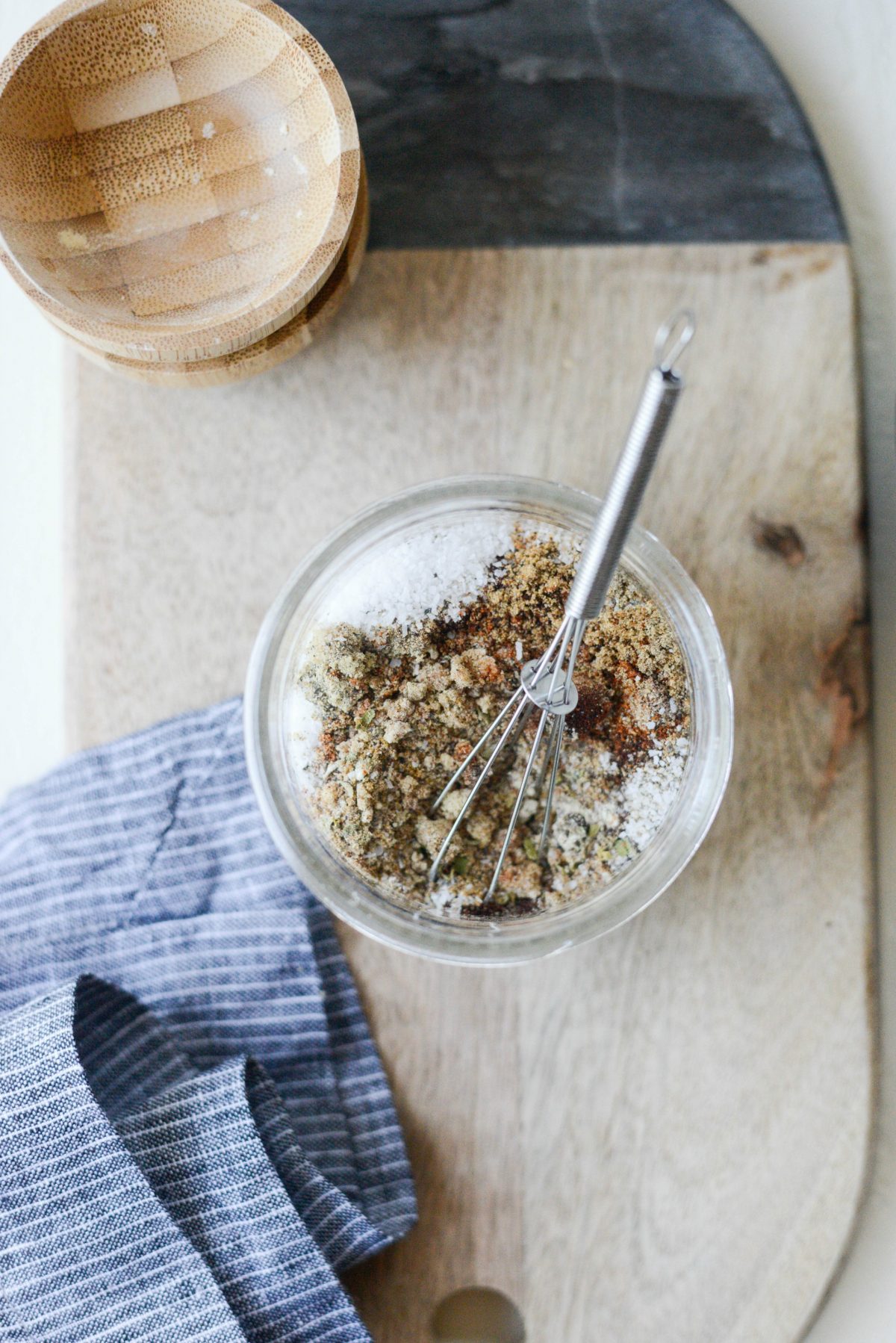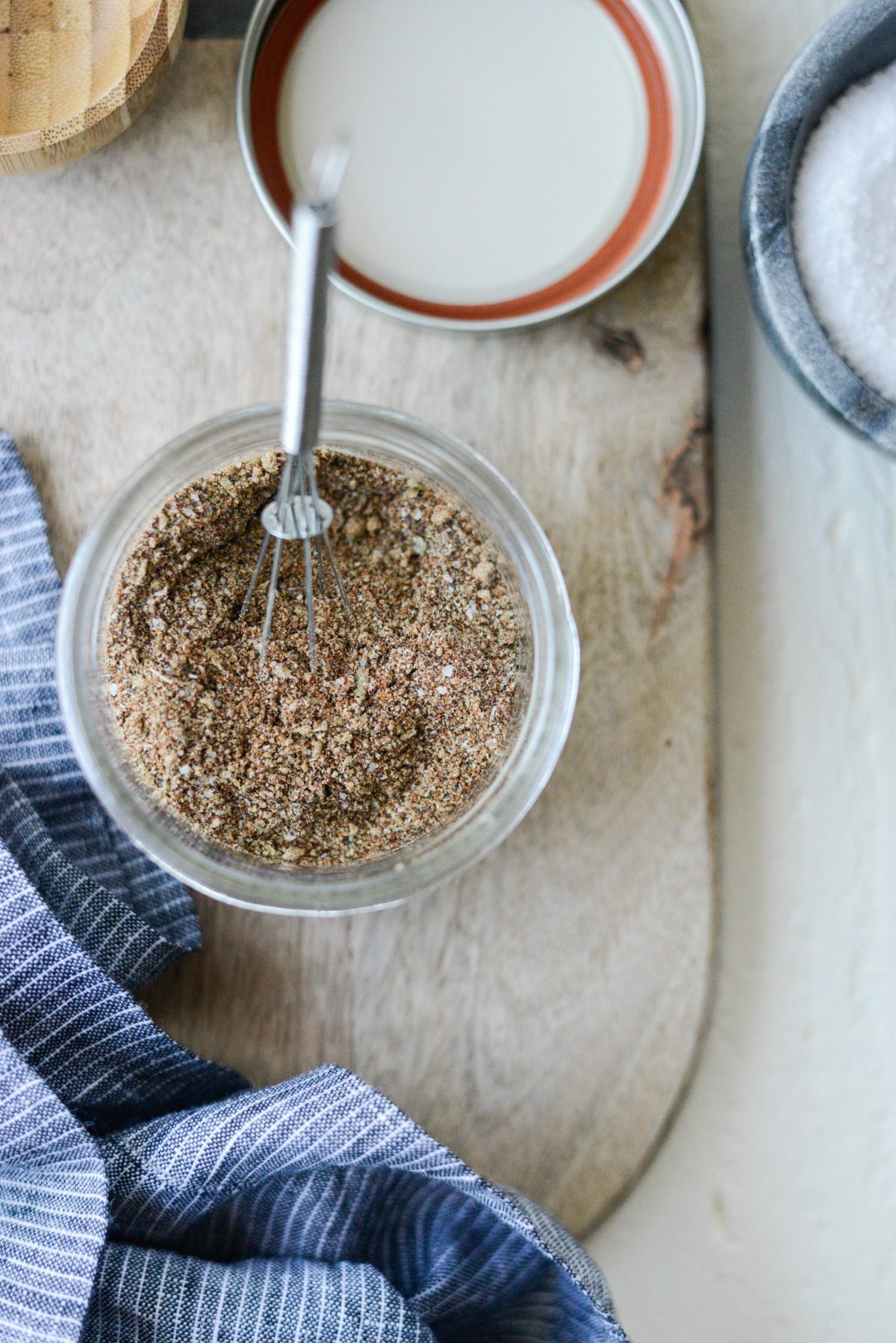 Next stir the spices, the sugar likes to clump and doing so will break it up and is evenly throughout the homemade enchilada seasoning mix.
One of my (many) favorite kitchen tools is this mini whisk. My sister Julie got it for me one Christmas and I use it for allthethings! It's great for mixing small batches of things like dips, spice blends or salad dressings.
This recipe yields 6 tablespoons, but you can certainly double to have a larger jar on hand. Store this in an air-tight container for up to 1 to 2 years! After you make this homemade enchilada seasoning blend, check out my other homemade seasoning blends!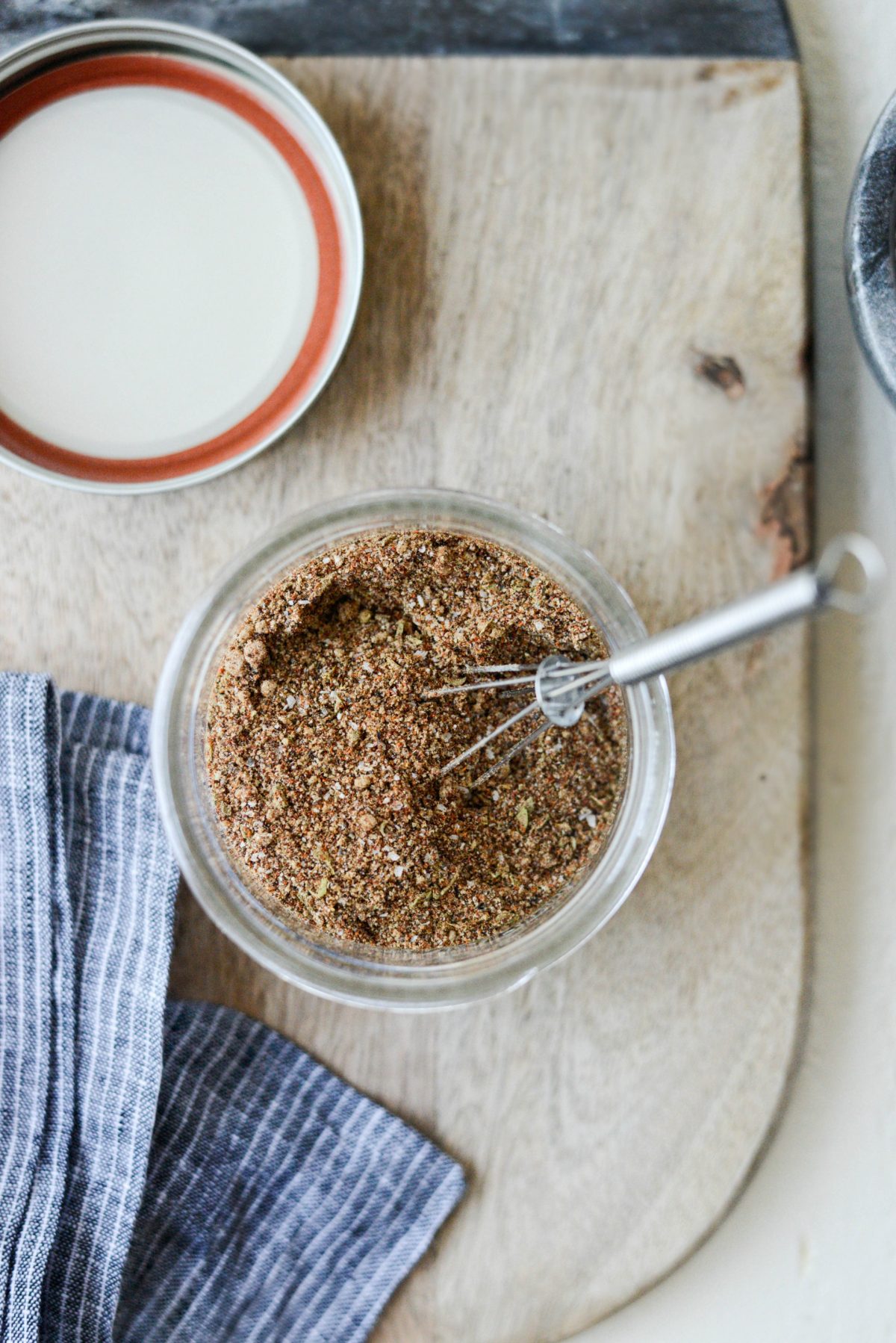 I've always wished I had good writing for labeling. I do not. I also wish that I could find just one black sharpie that wasn't about to run out.
Enjoy! And if you give this Homemade Enchilada Seasoning Blend recipe a try, let me know! Snap a photo and tag me on twitter or instagram!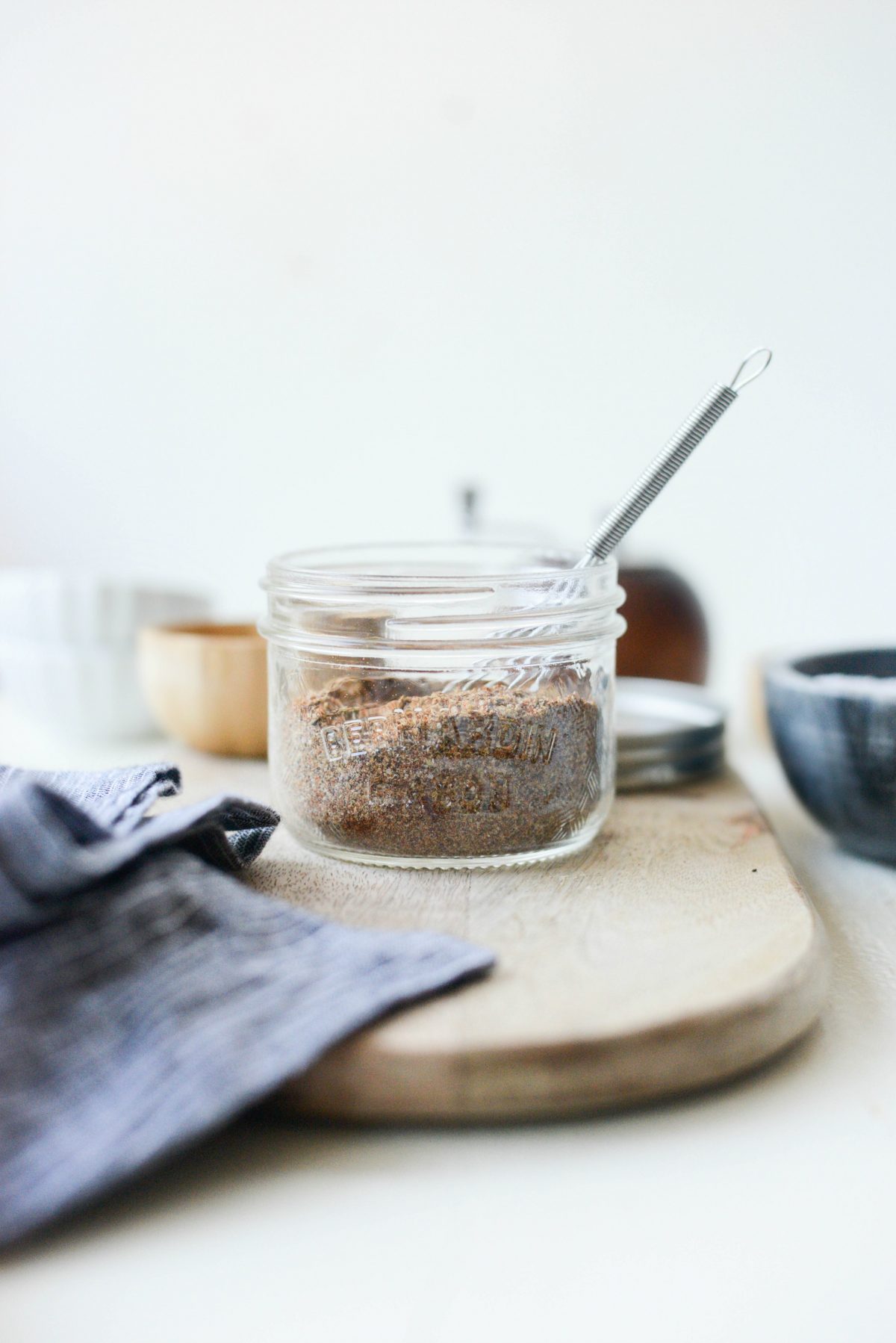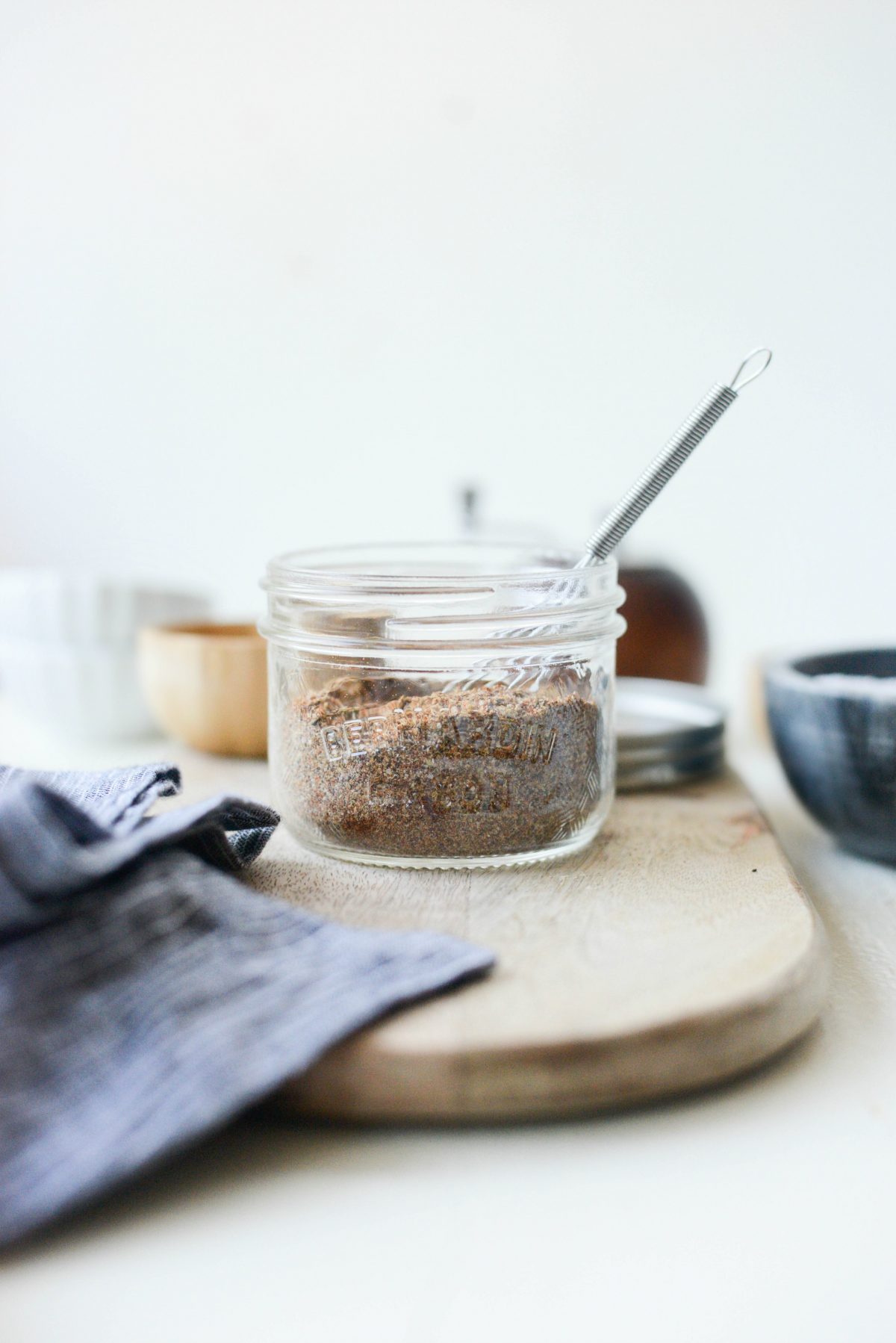 This post may contain affiliate links.
Buy the Cookbook: Simply Scratch : 120 Wholesome Homemade Recipes Made Easy Now available on Amazon »
THANK YOU in advance for your support!