With this homemade chocolate cake mix, my life is now complete.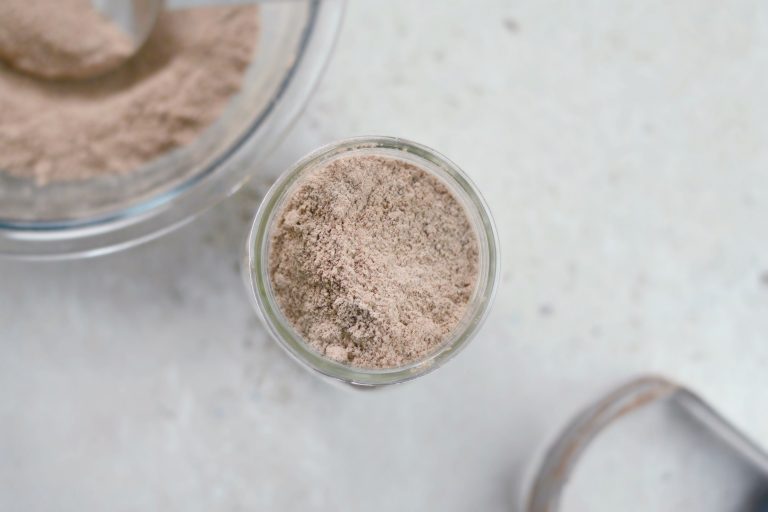 There used to be a time in my life where I actually thought the only way to make a cake was by opening a box. When I became obsessed with making my cakes from scratch, I didn't know homemade cake mixes existed. It wasn't until my sister Julie passed on her recipe for yellow cake mix that I decided to give this chocolate version a go.
Winner-winner chocolate cake for dinner. 😉
Goodbye boxed mixes that contain chemicals and un-natural ingredients. There's a new cake mix in town and it's EASY!
Last year when I shared my homemade yellow cake mix it was a hit! I had no idea so many people were looking for an alternative to buying boxed mixes. ALSO it's pretty much the best yellow cake around, in my opinion.
And NOW we have a chocolate version! Same easy ingredients… just chocolate.
To Make This Homemade Chocolate Cake Mix You will need:
cake flour (you can use all-purpose flour, however the crumb texture will be different)
sugar
natural cocoa powder
baking powder
kosher salt
unsalted butter
Measure out 2 cups of cake flour, 1 and 1/2 cups sugar, 1/2 cup cocoa powder, 1 tablespoon plus 1 teaspoon baking powder, 1 teaspoon kosher salt and place them into a large bowl. Be sure to style it super cool sand art form because that is a crucial step when making this cake mix.
Kidding.
Grab a whisk and combine.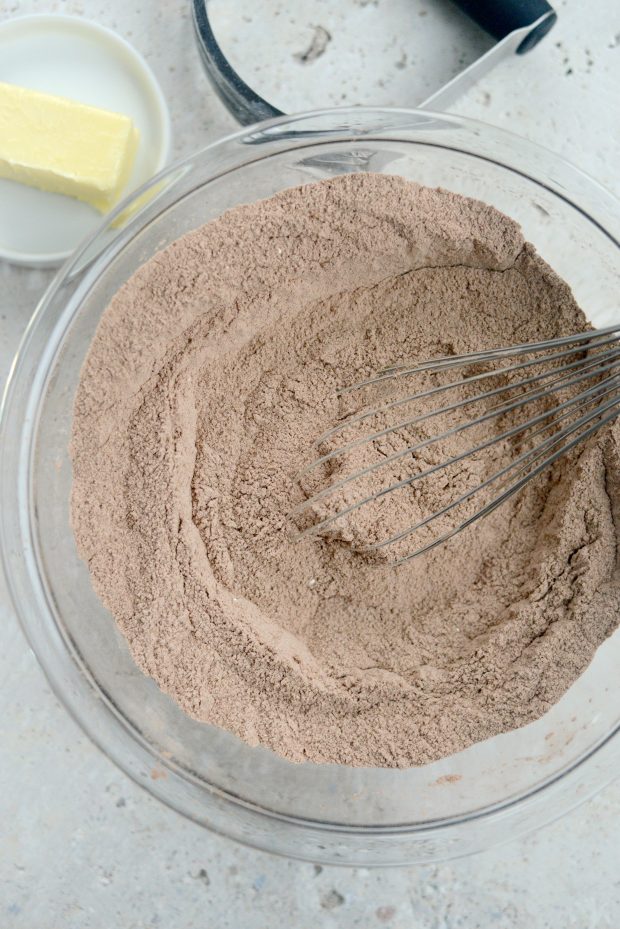 Almost done.
Seriously, you see how easy this is right?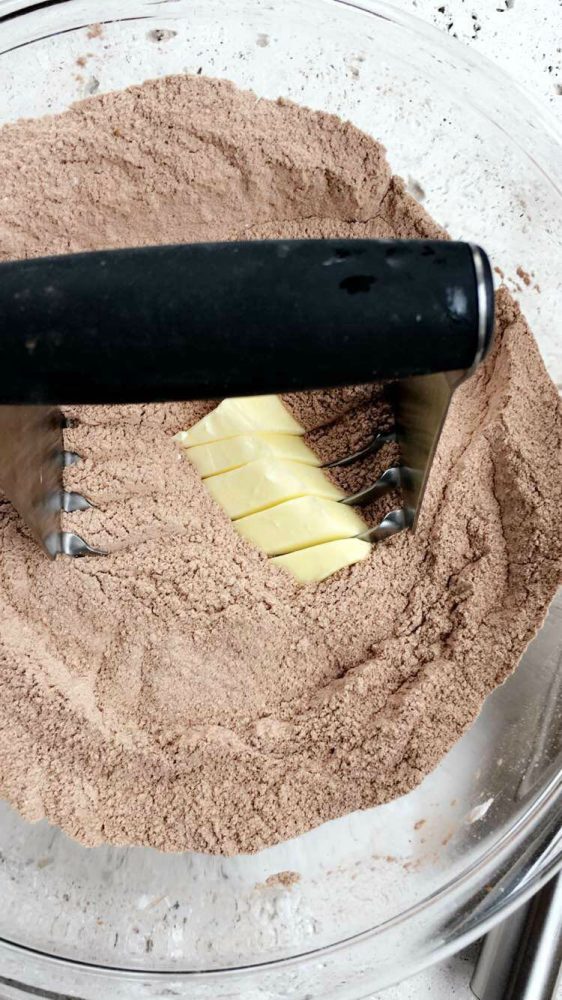 Drop in 4 tablespoons of softened unsalted butter and use a pastry cutter to blend it into the dry ingredients.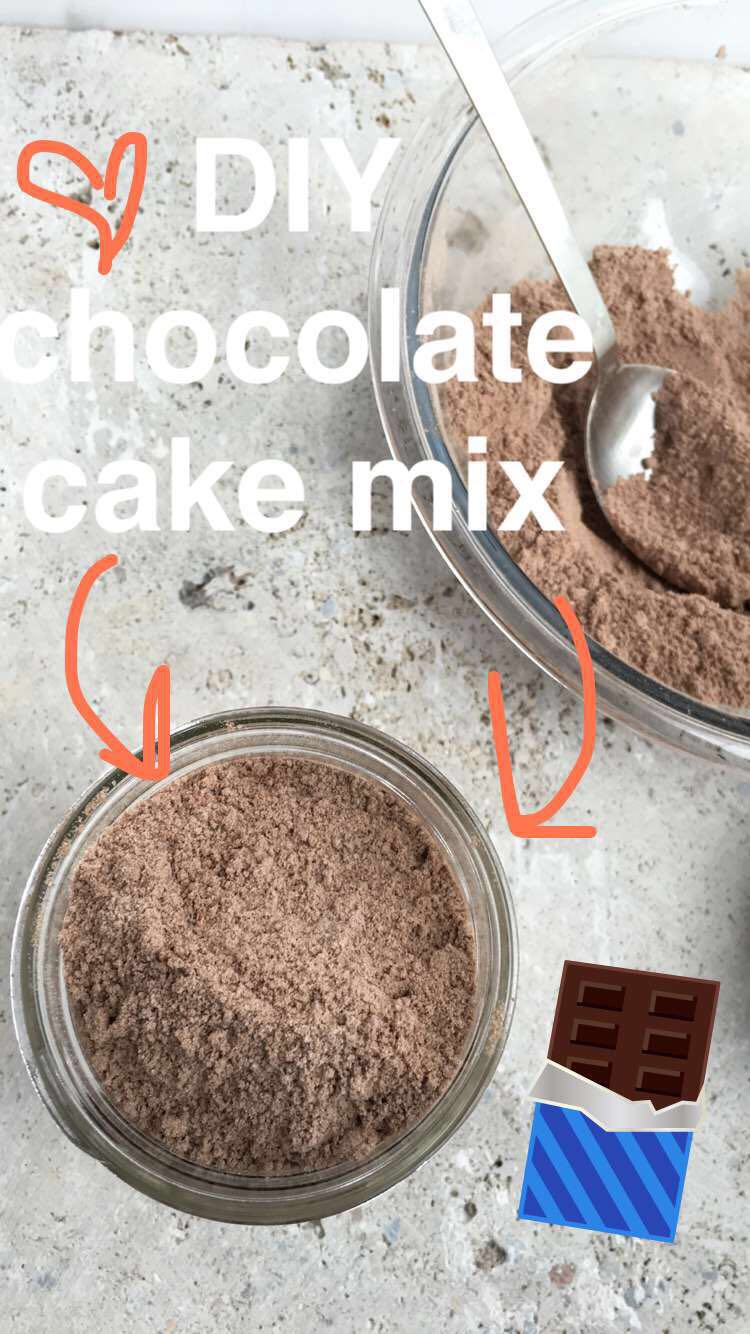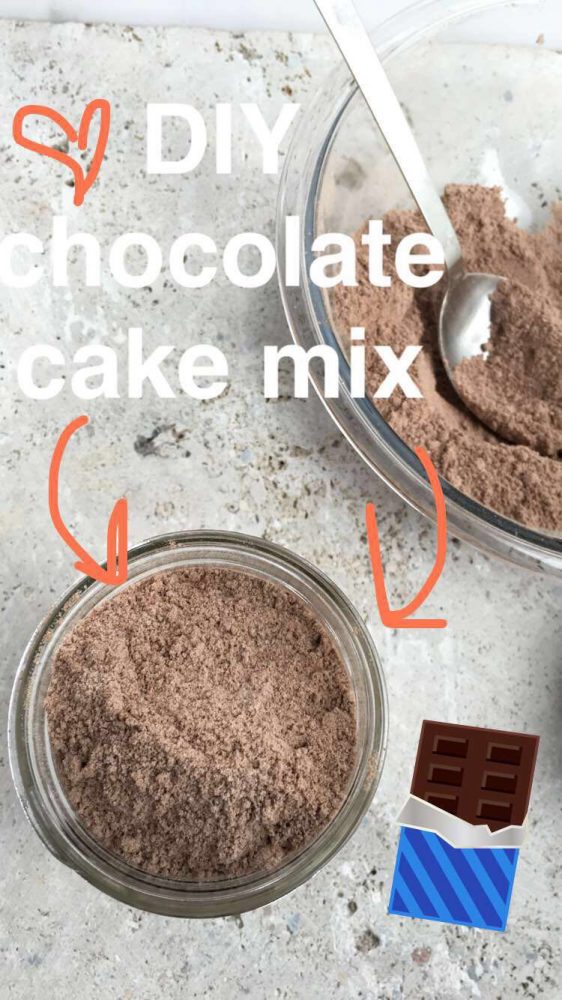 Ta-DAH! Since this has butter in it, simply store in a glass or plastic container with a tight fitting lid in your refrigerator. Then you have homemade chocolate cake mix at your fingertips!
Give Homemade Cake Mix As A Gift:
If you want to give homemade chocolate cake mix as a gift, omit the butter and store all the dry ingredients in a glass jar with a tight fitting lid. Write out the remaining ingredients (include the butter!) and then recipe instructions (start by creaming the butter, vanilla, eggs and adding the dry ingredients, water, oil etc.) out onto a note card and tie it around the jar with string.
Make The Cake:
The recipe for making the cake is below, however if you want to see a step-by-step for the cake and frosting, click here
Other Homemade Cake Mixes:
Enjoy! And if you give this Homemade Chocolate Cake Mix recipe a try, let me know! Snap a photo and tag me on twitter or instagram!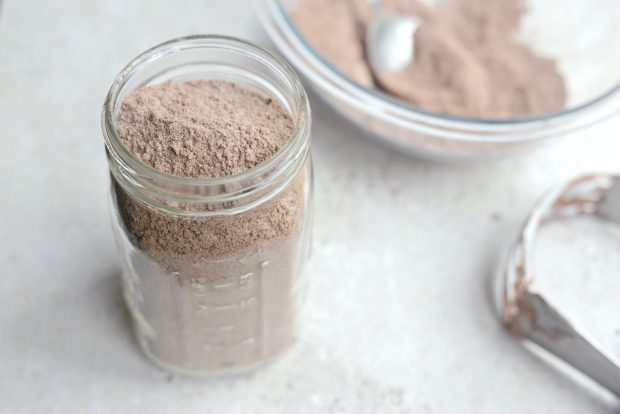 Yield: 1 recipe
Homemade Chocolate Cake Mix
Say goodbye to store bought boxes of cake mix and hello to your new BFF, HOMEMADE chocolate cake mix! Equivalent to 1 box of cake mix.
Ingredients
2 cups cake flour
1½ cups granulated sugar
1/2 cup natural unsweetened cocoa powder, like Hershey's
4 teaspoons baking powder
1 teaspoon kosher salt
4 tablespoons softened unsalted butter
Instructions
In a large bowl combine the flour, sugar, cocoa powder, baking powder and salt. Whisk to combine.

Use a pastry cutter to blend in the butter.

Store in an airtight container and refrigerate until ready to use.
Notes
You can use all-purpose flour instead of cake flour, however the crumb texture will be different. NOTE: nutritional value is for the entire mix.
Serving: 1g, Calories: 2572kcal, Carbohydrates: 511g, Protein: 39g, Fat: 55g, Saturated Fat: 33g, Polyunsaturated Fat: 4g, Monounsaturated Fat: 14g, Trans Fat: 2g, Cholesterol: 120mg, Sodium: 4045mg, Potassium: 928mg, Fiber: 20g, Sugar: 301g, Vitamin A: 1404IU, Calcium: 1051mg, Iron: 10mg
Yield: 14 servings
Homemade Chocolate Cake with Chocolate Almond Buttermilk Frosting
This gorgeous Chocolate Cake is made form a homemade chocolate cake mix! And it's so much better than boxed cake mix! Moist, chocolaty but just as easy!
Ingredients
FOR THE FROSTING:
1/2 cup unsalted butter
2½ cups powdered sugar
1/2 cup natural unsweetened cocoa powder
3 tablespoons whole milk
2 to 3 tablespoons low-fat buttermilk
1/2 teaspoon pure vanilla extract
1/2 teaspoon almond extract
Instructions
Into the bowl of your stand mixer fitted with the paddle attachment, add the homemade cake mix, water and oil. Mix on low until combined.

With the mixer on low, add the vanilla plus one egg at a time to the cake mixture, scraping down the sides of the bowl after each egg.

Divide the cake mixture (about 2 1/2 cups each) among the two prepared pans. Slide the pans into your preheated oven and bake for 25 to 30 minutes or until a tester comes out with only a few crumbs attached. Rotate the pans half way through baking to ensure even baking.

Allow the cakes to cool in the pans for 10 minutes before running a knife around the edge and turning the cakes out onto a wire cooling rack.

Cool the cakes completely before frosting.
FOR THE FROSTING:
In the bowl of your stand mixer fitted with the whisk attachment, add the butter and mix on low speed until light and creamy (about 2 minutes).

Next, sift together the powdered sugar and cocoa powder into a large bowl.

Using a large liquid measuring cup combine the whole milk, buttermilk, vanilla and almond extract.

Add a few large spoonfuls of the cocoa mixture to the butter in the mixer, alternating with the liquids. Mix on low speed until just combined. Increase the speed to high and mix for 4 to 5 minutes or until the frosting is light and fluffy.
HOW TO FROST THE CAKE:
Spread a teaspoon of frosting in the middle of the cake plate/stand. Place the first cake layer onto a cake stand and loosely place strips of parchment or wax paper just underneath the edge all around the cake. Top with 1/3 of the frosting and starting at the center, spread the frosting out to the edge, leaving a little extra frosting overhanging the edge of the cake. Place the second cake layer on top of the frosting and top it with the remaining frosting. Spread the frosting out from the center and down around the sides of the cake.
Serving: 1slice, Calories: 445kcal, Carbohydrates: 60g, Protein: 5g, Fat: 22g, Saturated Fat: 8g, Polyunsaturated Fat: 8g, Monounsaturated Fat: 5g, Trans Fat: 1g, Cholesterol: 66mg, Sodium: 311mg, Potassium: 139mg, Fiber: 2g, Sugar: 43g, Vitamin A: 367IU, Vitamin C: 1mg, Calcium: 94mg, Iron: 1mg
This post may contain affiliate links.
Buy the Cookbook: Simply Scratch : 120 Wholesome Homemade Recipes Made Easy Now available on Amazon »
THANK YOU in advance for your support!