This gorgeous Chocolate Cake is made form a homemade chocolate cake mix! And it's so much better than boxed cake mix! Moist, chocolaty but just as easy!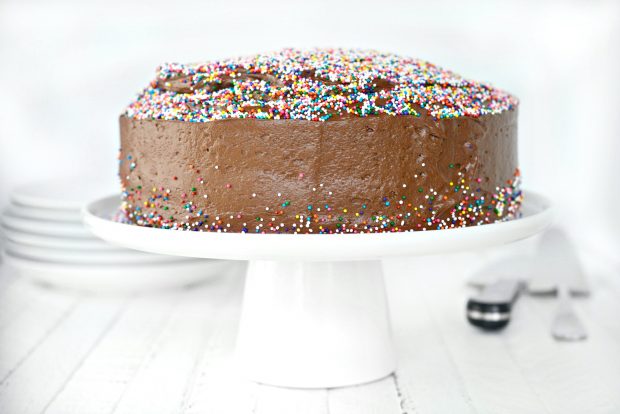 I made you a homemade chocolate cake!
A cake that's all chocolate and has an obscene amount of sprinkles on it. Because it's Friday and I'll be turning 36 on Monday so let me eat my feelings I'm gonna do what I want. Sprinkles. Chocolate. Yes.
My youngest, Malloree likes to keep reminding me that my birthday is "in like 5 (or 4 or 3 or 2…) days mom!" … It's so sweet, but I'm not up for remembering my birthday this year. Instead I'm remembering when I used to actually get excited about turning a year older. Yeah that stopped right around 25 or so. But next month she'll be 12 and one year closer to 13 so I can see why she's so enthusiastic. She's young and has so many fun birthday milestones ahead. For me it will be when AARP sends me my benefit paperwork. :/
One tradition that I remember and loved growing up was that my mom always let us girls pick out the flavors for our birthday cake. Mine was usually chocolate cake with chocolate frosting. I'd eat the cake, leaving the frosting trenches behind because I disliked frosting, why? I have no idea. Eventually I skipped birthday cakes altogether when I discovered cookie bars and cheesecake.
Nowadays I'm all about cake. This particular chocolaty cake I made using homemade chocolate cake mix. If you follow me on snapchat (laurie.mcnamara) then you saw just how it all went down. It's chocolaty, moist and delicious, but most importantly easy. I know, I said the m-word but how else does one adequately describe cake avoiding it? It's impossible.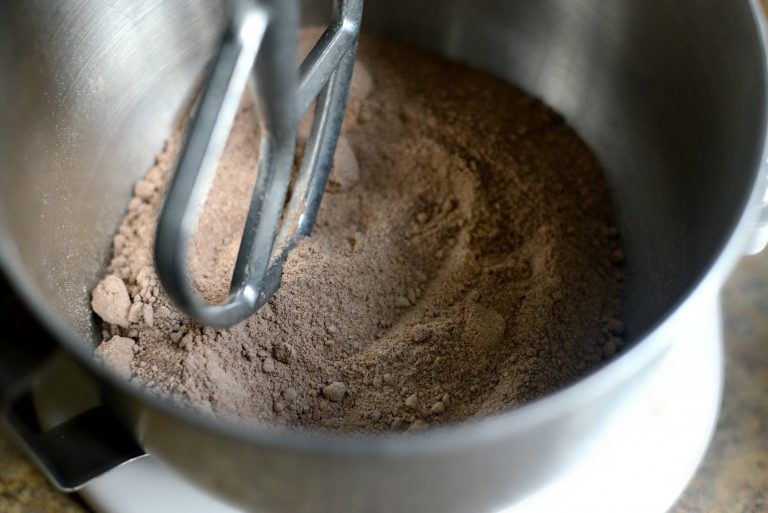 Start by emptying 1 recipe of the homemade cake mix into the bowl of your stand mixer, fitted with the paddle attachment.
With the mixer on low, pour in 1 cup water and 2/3 cup grapeseed oil.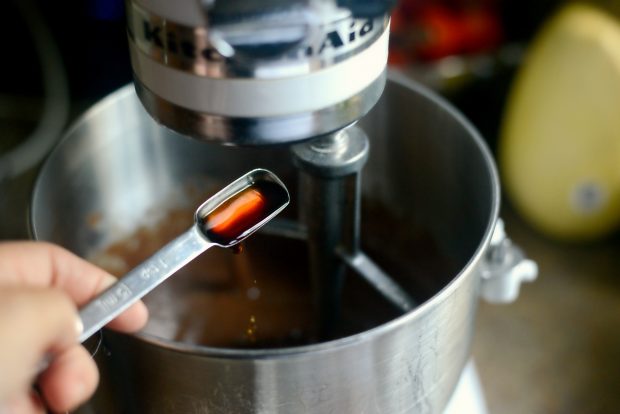 Add in the vanilla and mix on low to incorporate.
Add in one egg at a time, scraping down the sides of the bowl after each egg.
Boom. Chocolate cake batter.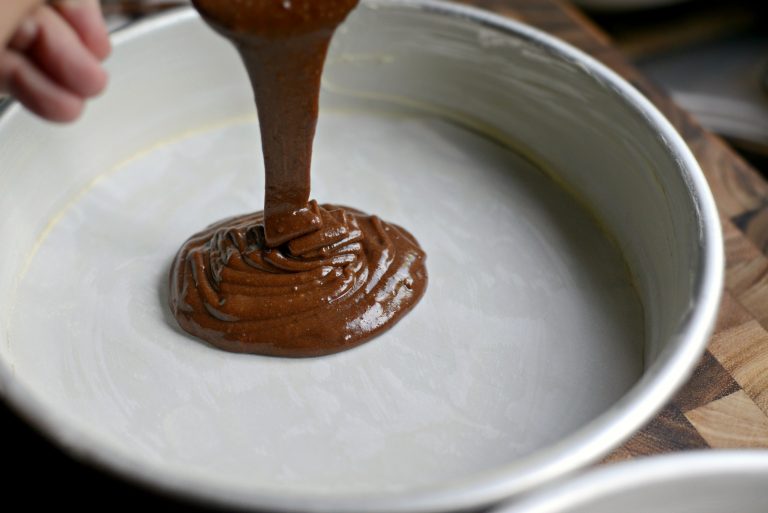 Divide the batter among two buttered, floured and parchment lined cake pans.
Want to know how to line a cake pan? This is how I do it: I grease the entire pan with unsalted butter, add in a little flour (about 1/2 tablespoon ish) and tip the pan so it coats evenly, then I tap out the excess. Then I place a round of parchment in the bottom of the pan. Here's a link showing you how to line a cake pan.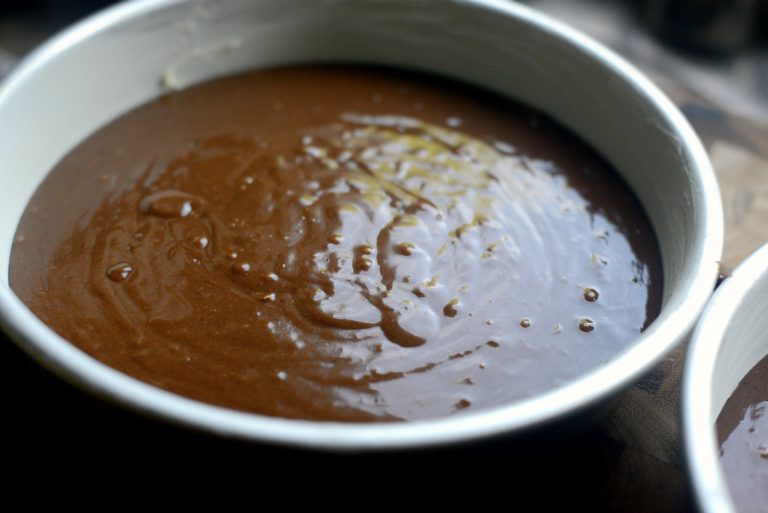 Tap the pans on the counter to release any air bubbles. Then slide the pans into a preheated 350° oven and bake for 25 to 30 minutes or until a tooth pick comes out with only a few crumbs attached. Be sure to rotate the pans to ensure even baking.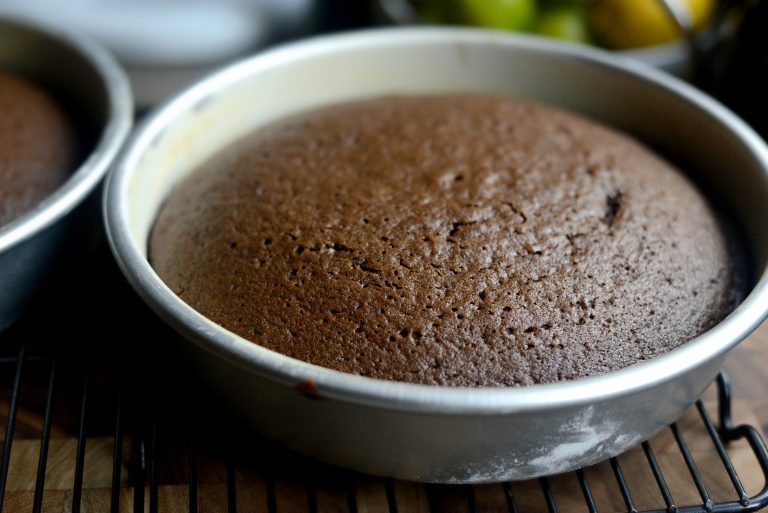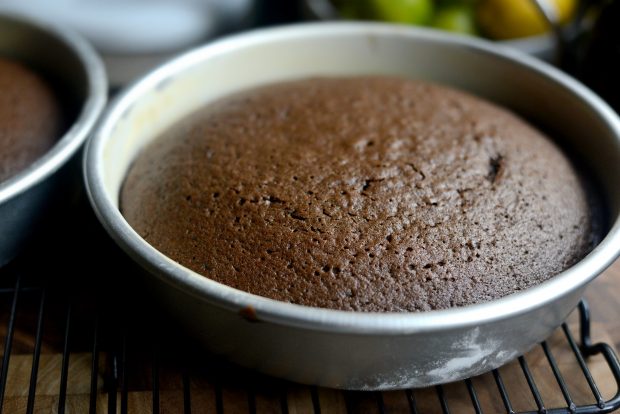 Allow the cakes to cool in the pan for 10 to 15 minutes before running a knife around the edge and turning them out onto a wire rack to cool.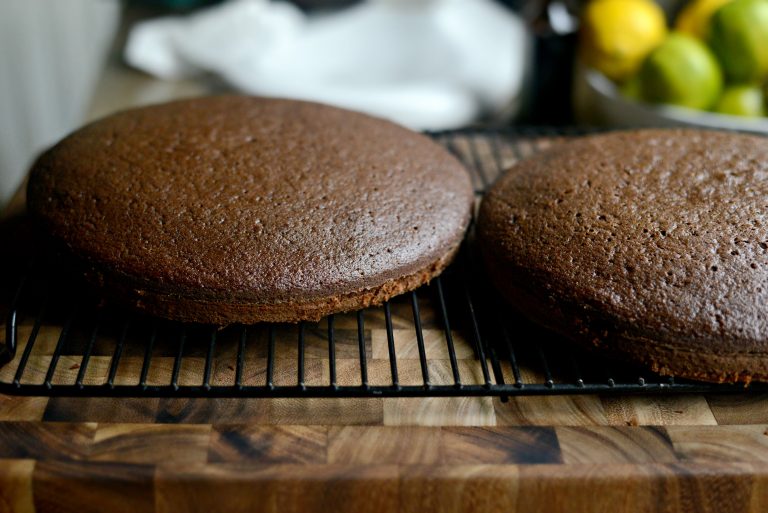 Cool completely before frosting.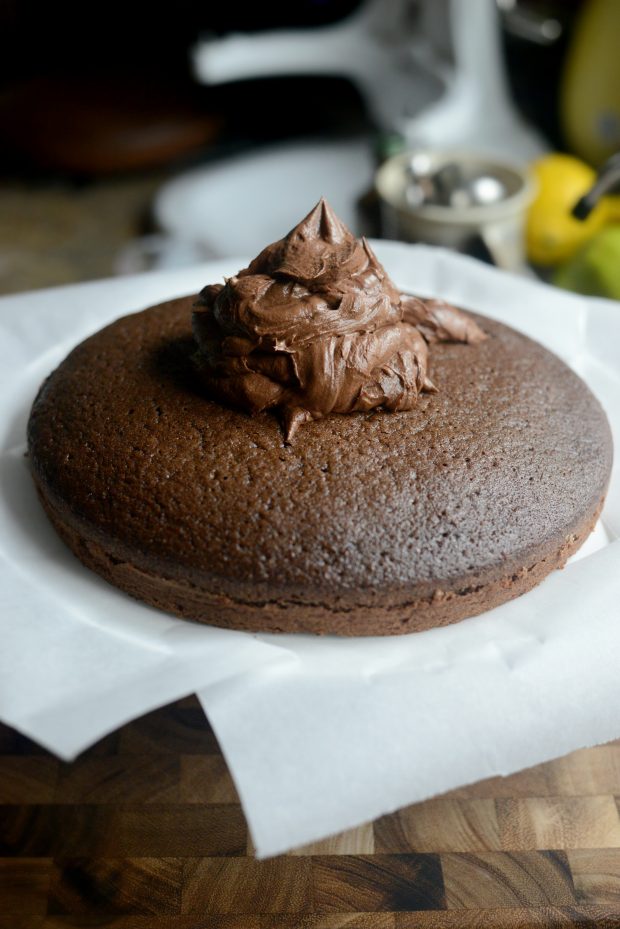 The base recipe of this frosting comes from this post, the only difference being that I used both almond and vanilla extract is.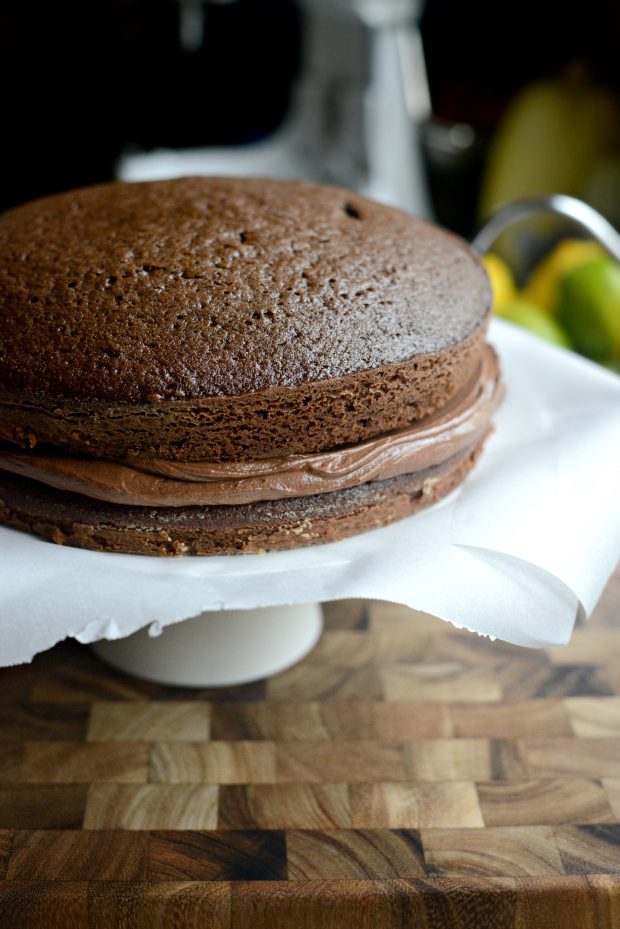 All that's left to do is frost the cake!
Obviously I need lots of practice.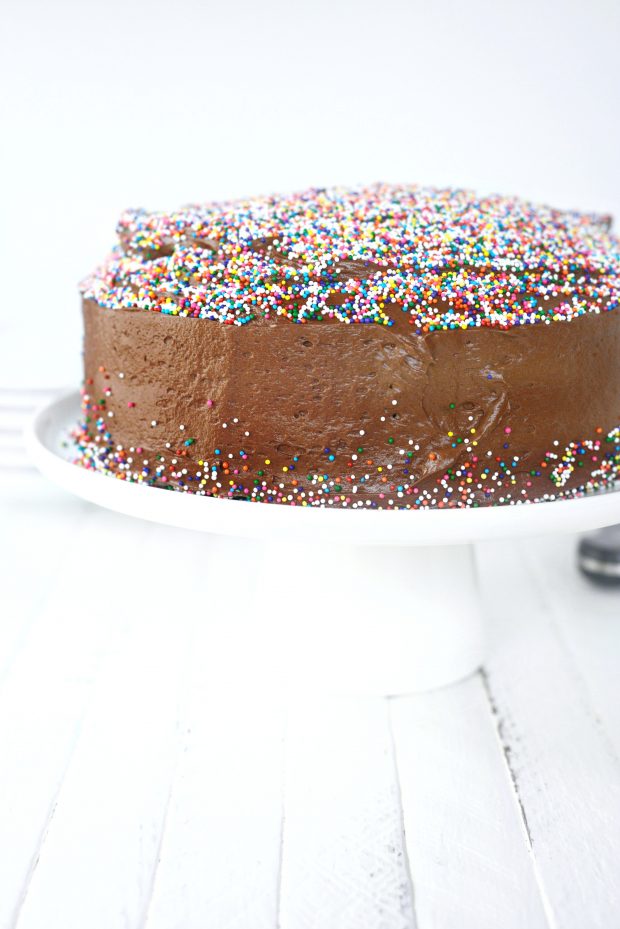 However when in doubt, cover in sprinkles!
This cake was a hit! My daughters came home from school and had a slice for snack. <—- mom of the year!
Then the next day I sliced a huge quarter out, slapped it on a plate and shoved it at my daughter to take with her to her BFF's where her and her 2 friends could attack it with no-fear-of-calories gusto. 3 teenagers and cake is always a winner.
Cake is GREAT!
Enjoy! And if you give this recipe a try, let me know! Snap a photo and tag me on twitter or instagram!
This post may contain affiliate links.
Buy the Cookbook: Simply Scratch : 120 Wholesome Homemade Recipes Made Easy Now available on Amazon »
THANK YOU in advance for your support!