Whether it's for soup, sauce or pie making, homemade Butternut Squash Purée is as simple as roasting squash halves, scooping out the flesh and puréeing until smooth.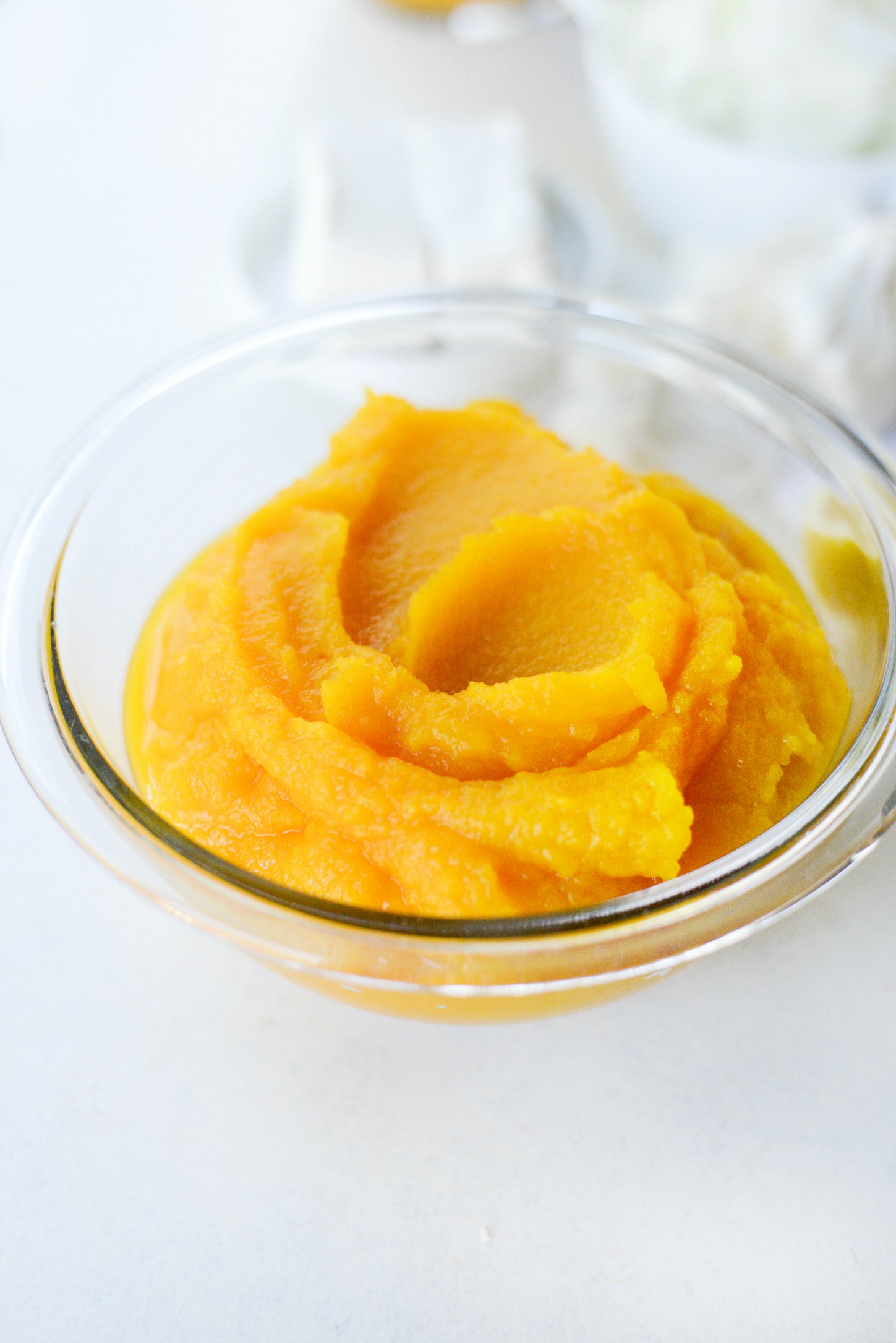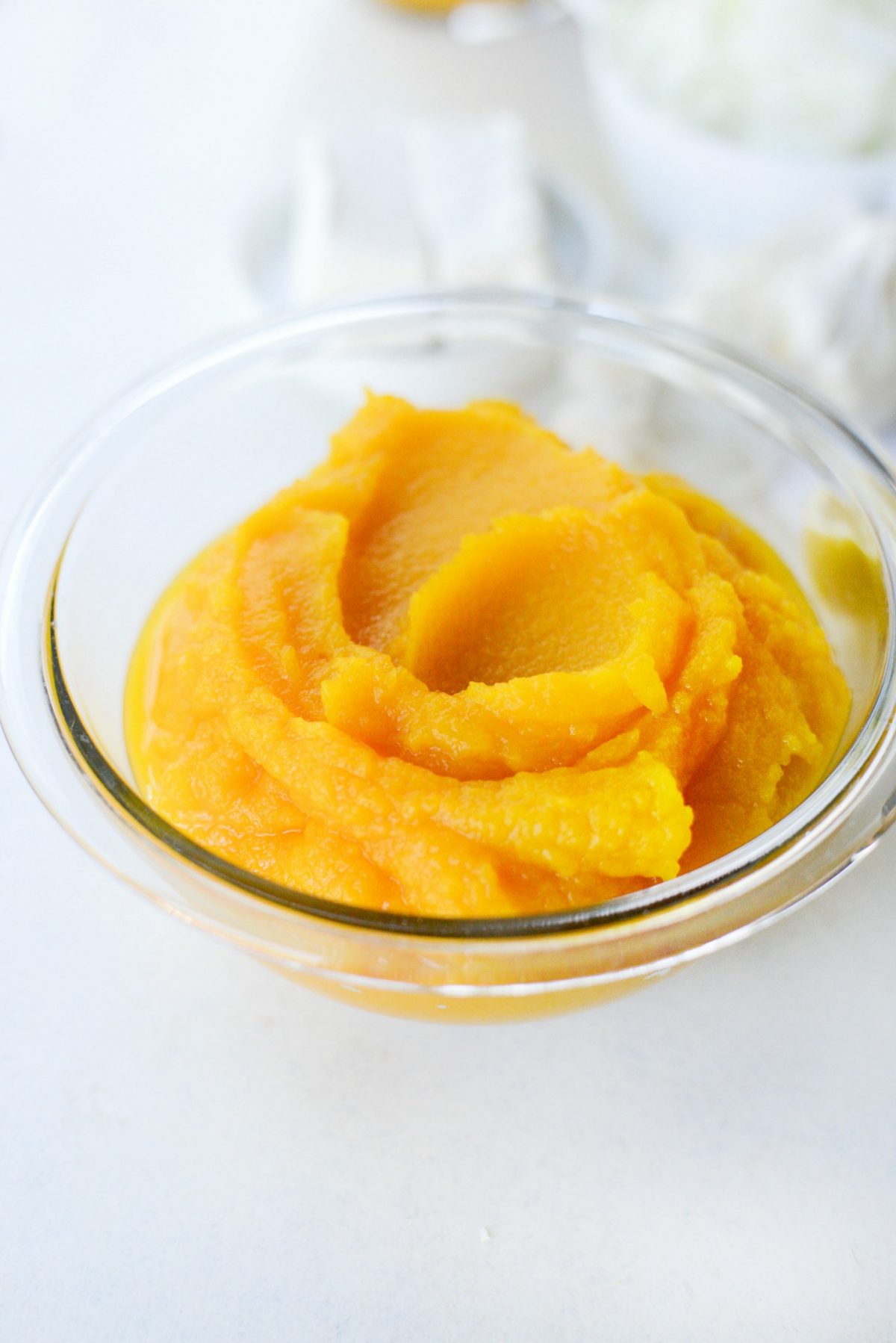 I have whole-roasted a few butternut squash in my days. Similar to roasting pumpkin, you really don't need any other ingredients but squash and maybe a little olive oil and salt – and even that's optional. There's a couple ways to to achieve that desirable buttery soft and caramelized flesh and I've found both methods equally efficient and not one is better than the other.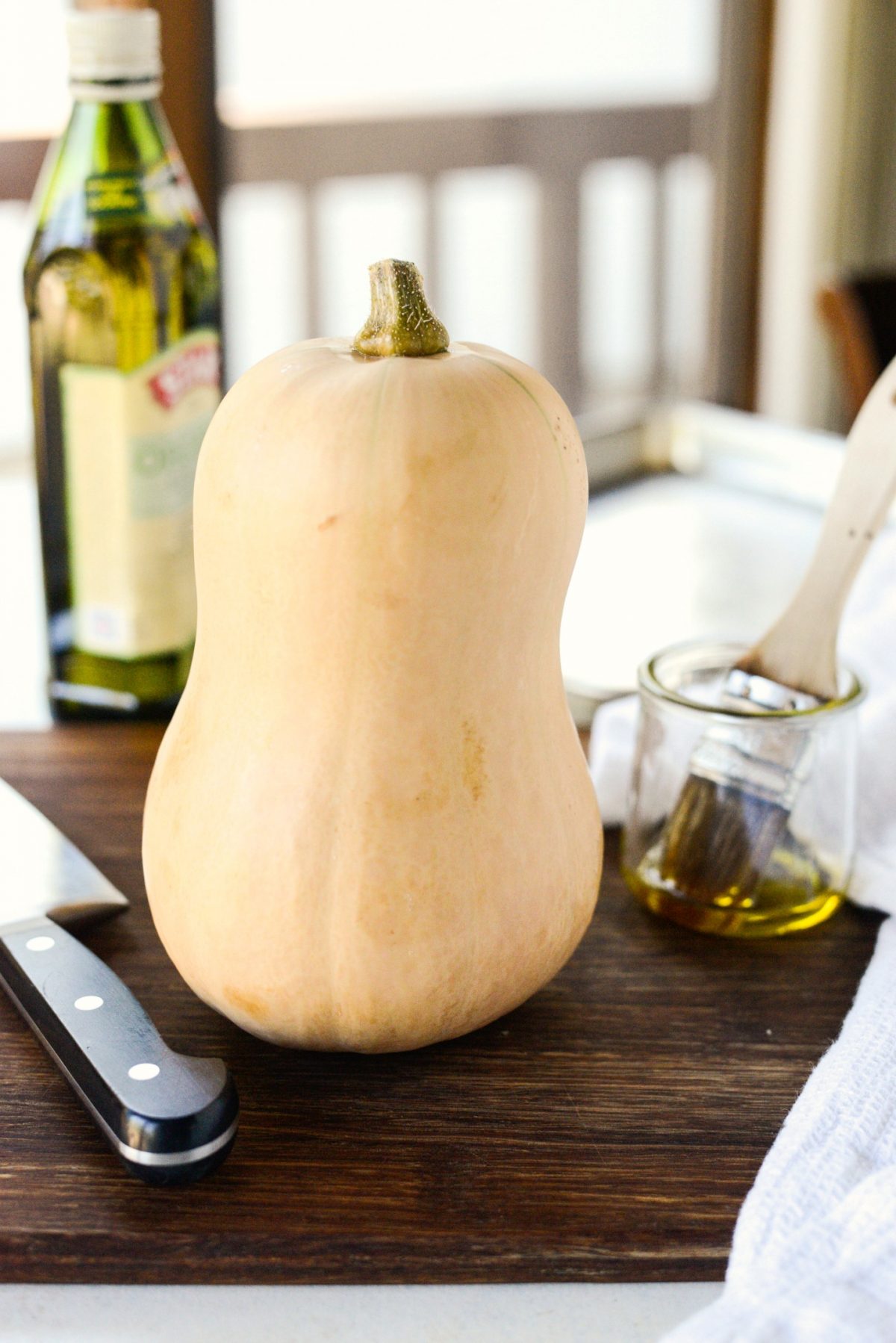 To Make Homemade Butternut Squash Puree You Will Need:
butternut squash
light olive oil (optional)
kosher salt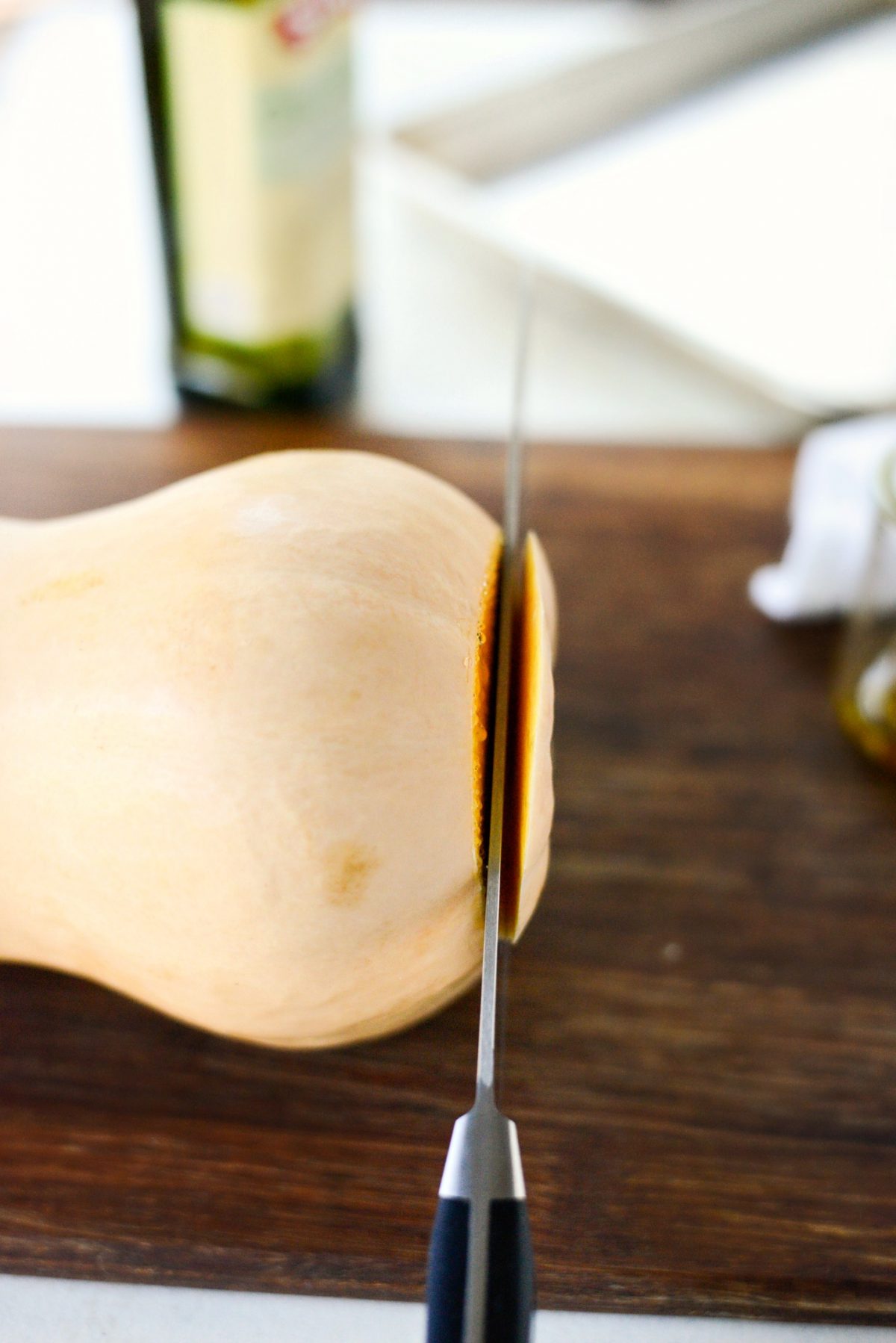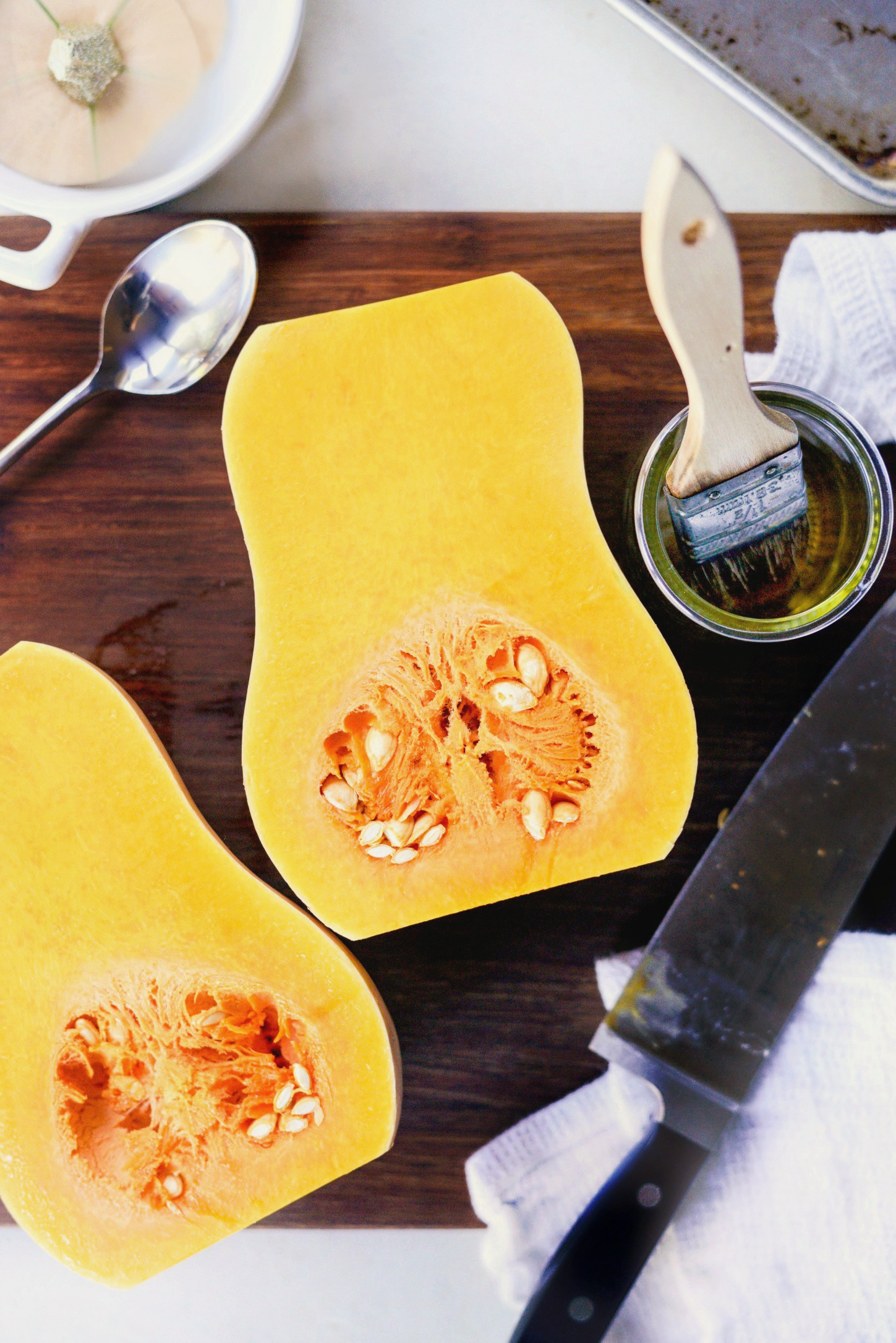 Trim of both ends (or don't, it's up to you) of your butternut squash. Then cut in half lengthwise.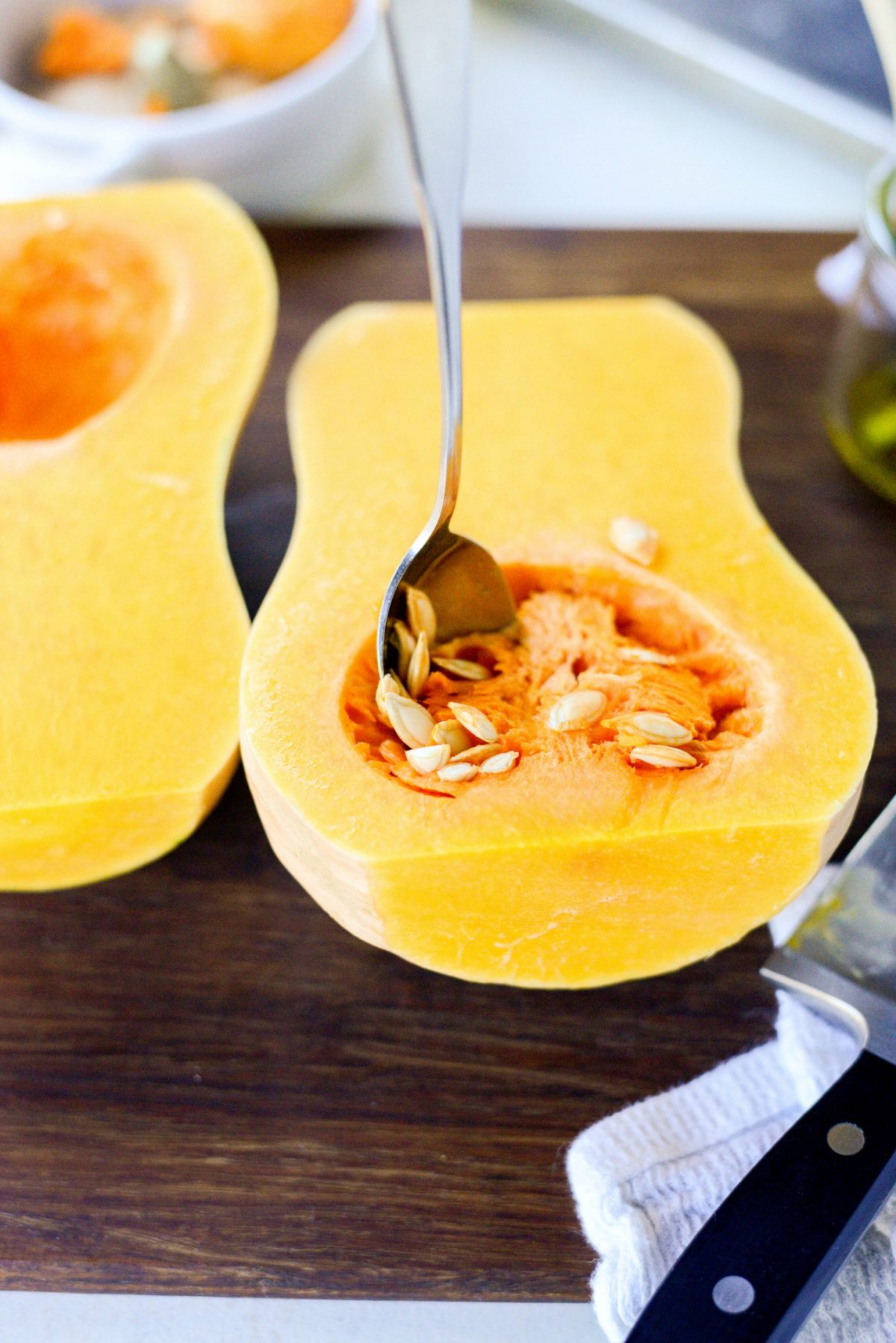 Use a spoon and scrape out the seeds. Is butternut squash seeds edible? YES! Don't discard those seeds! Instead, soak them in water to remove the stringy flesh, pat dry and drizzle with a little olive oil and spices or herbs of your choice and roast.
Brush the cut side of your butternut squash with a little olive oil and place it (cut side facing down) onto a rimmed metal baking sheet. Roast in a preheated 400° oven for 40 to 60 minutes.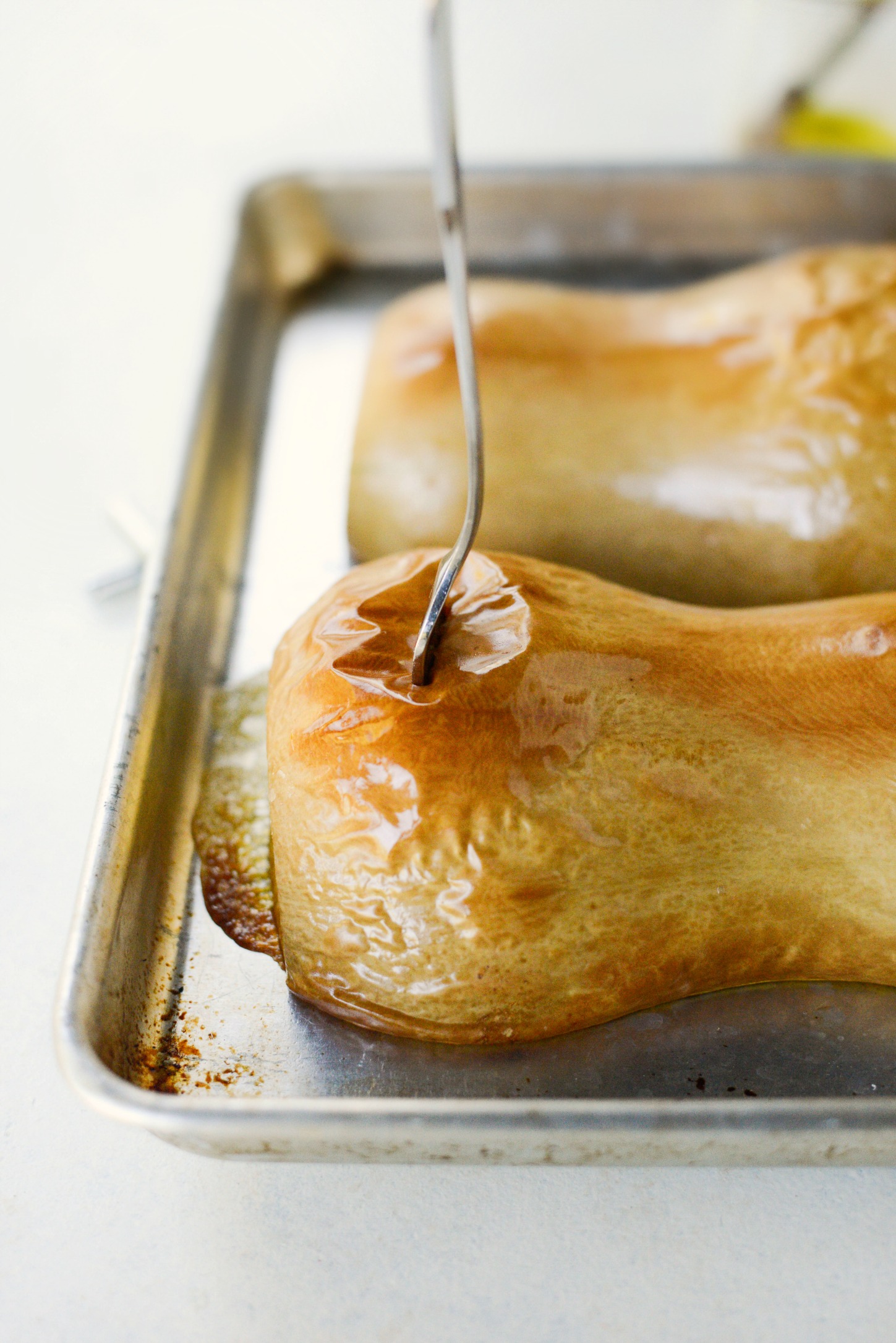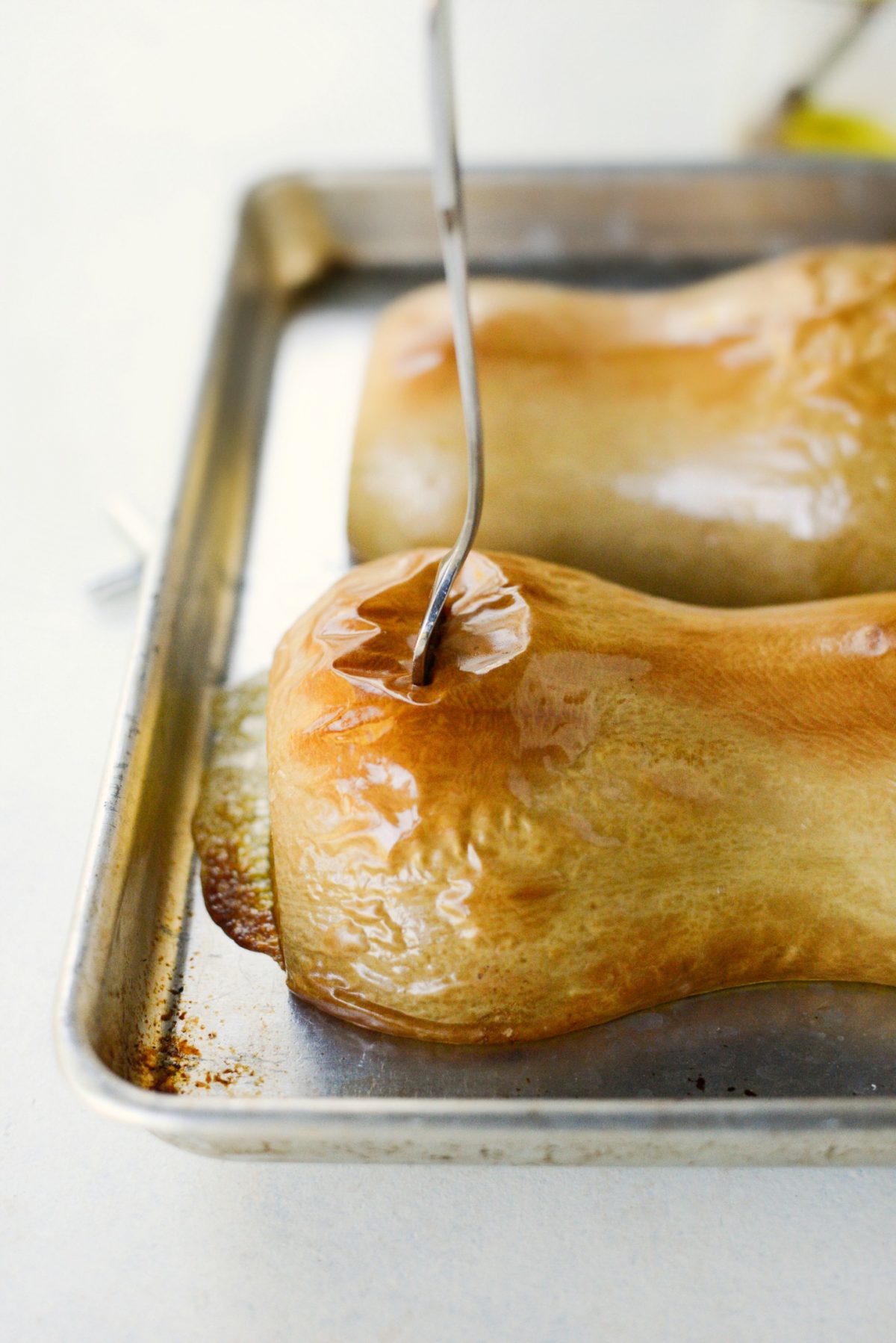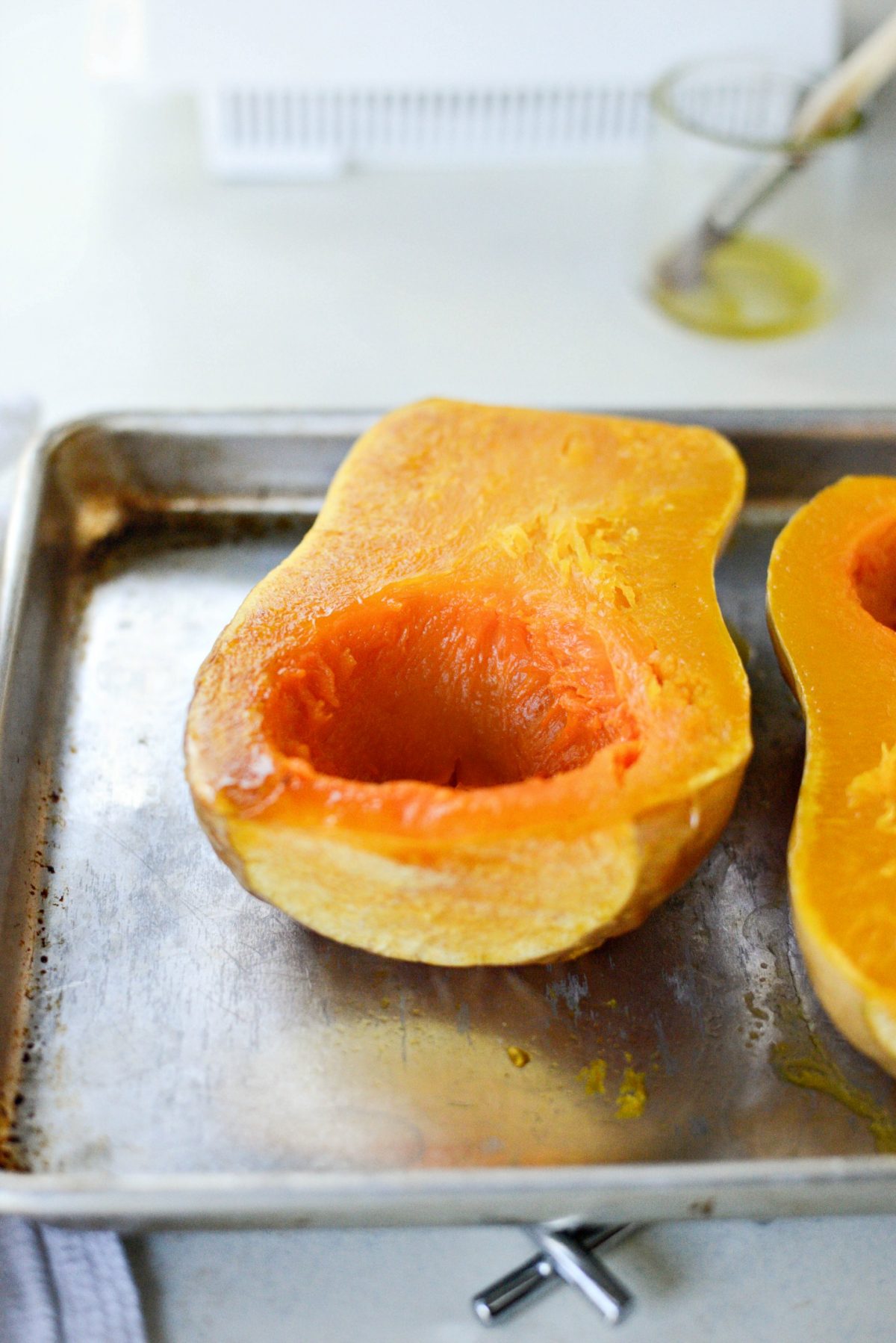 The weight and size of your squash will depend on how long it will need to roast for.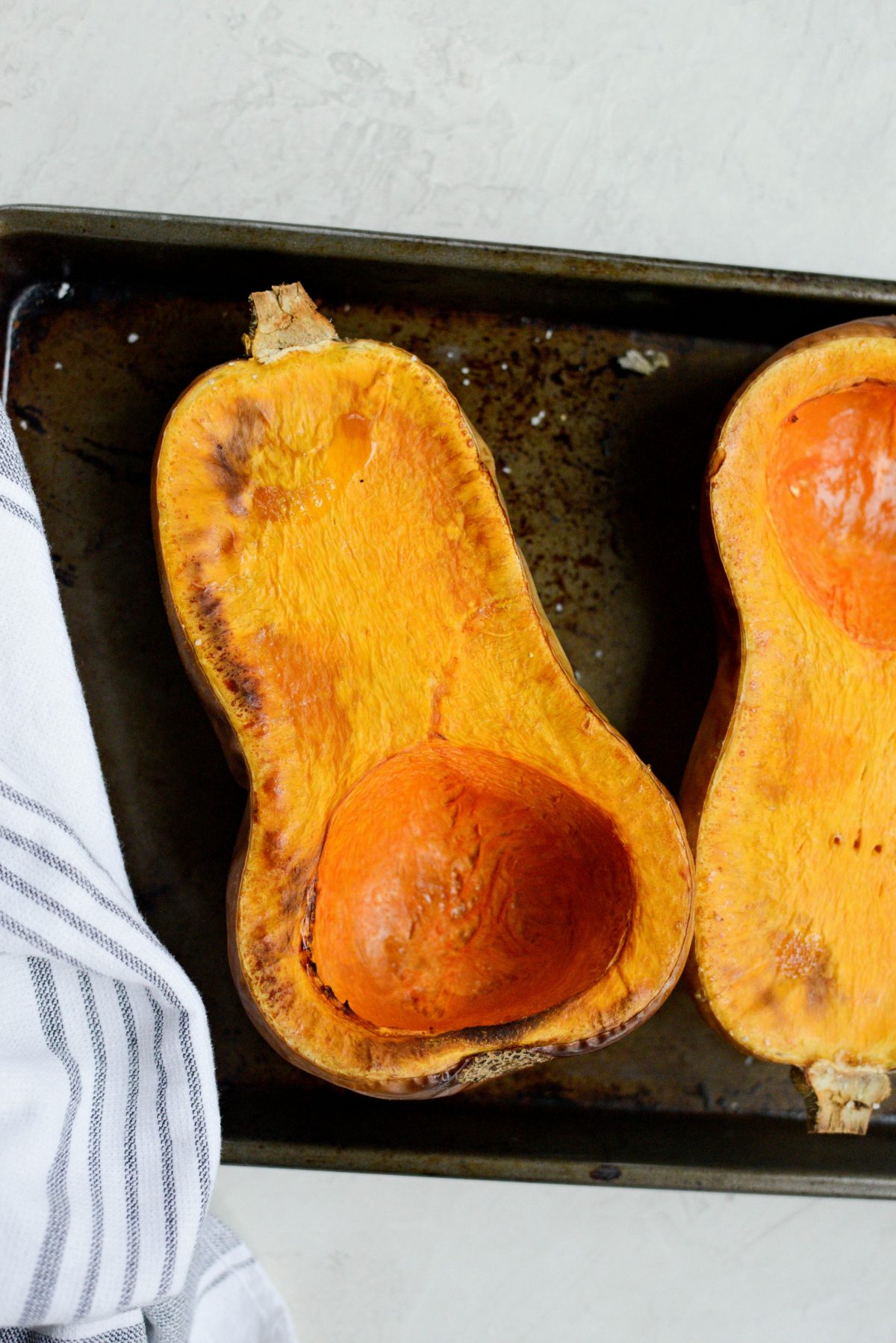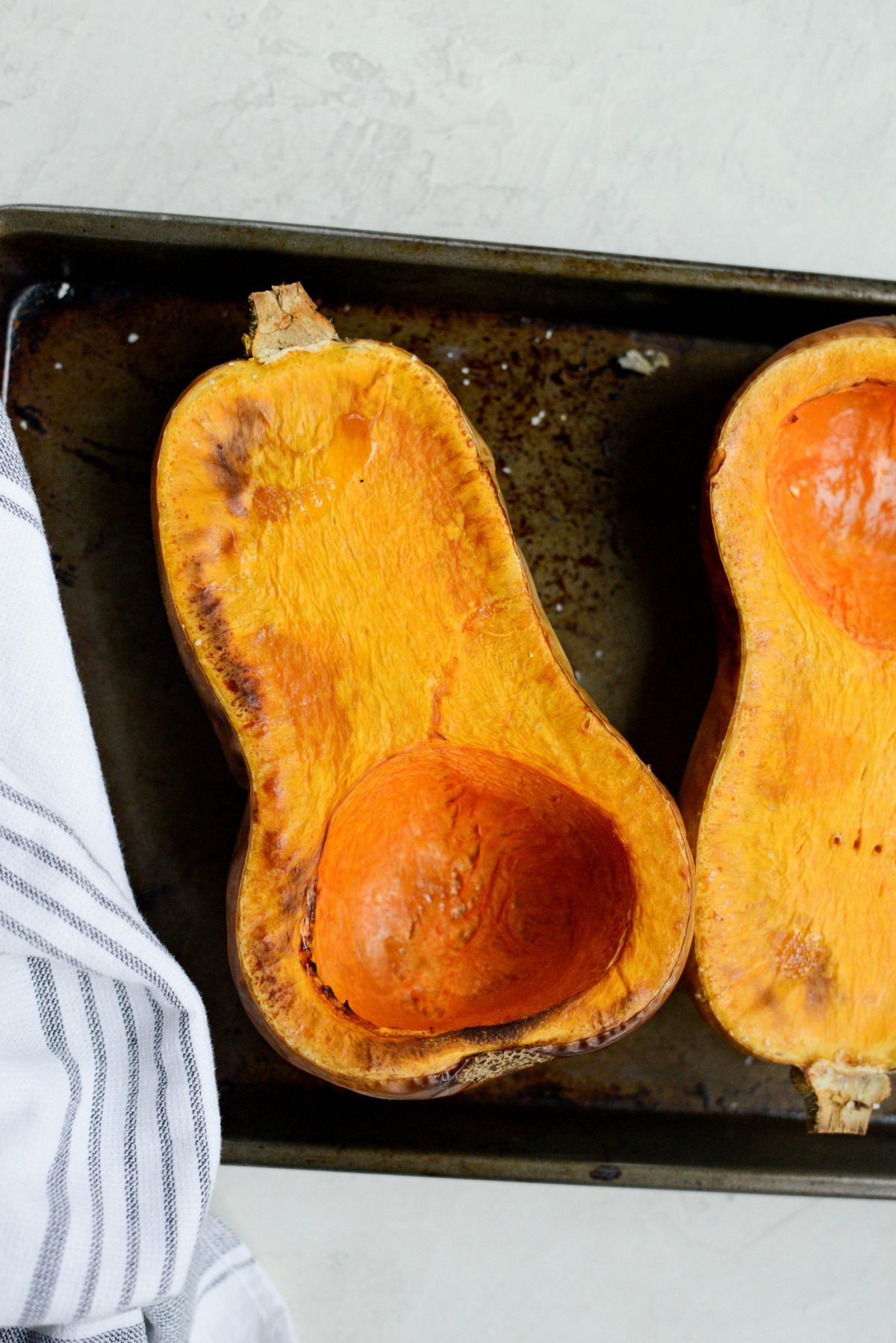 Alternatively, you can place them cut side up without oil but a pinch of kosher salt and roast at 400° for 4o to 60 minutes as well or until fork tender.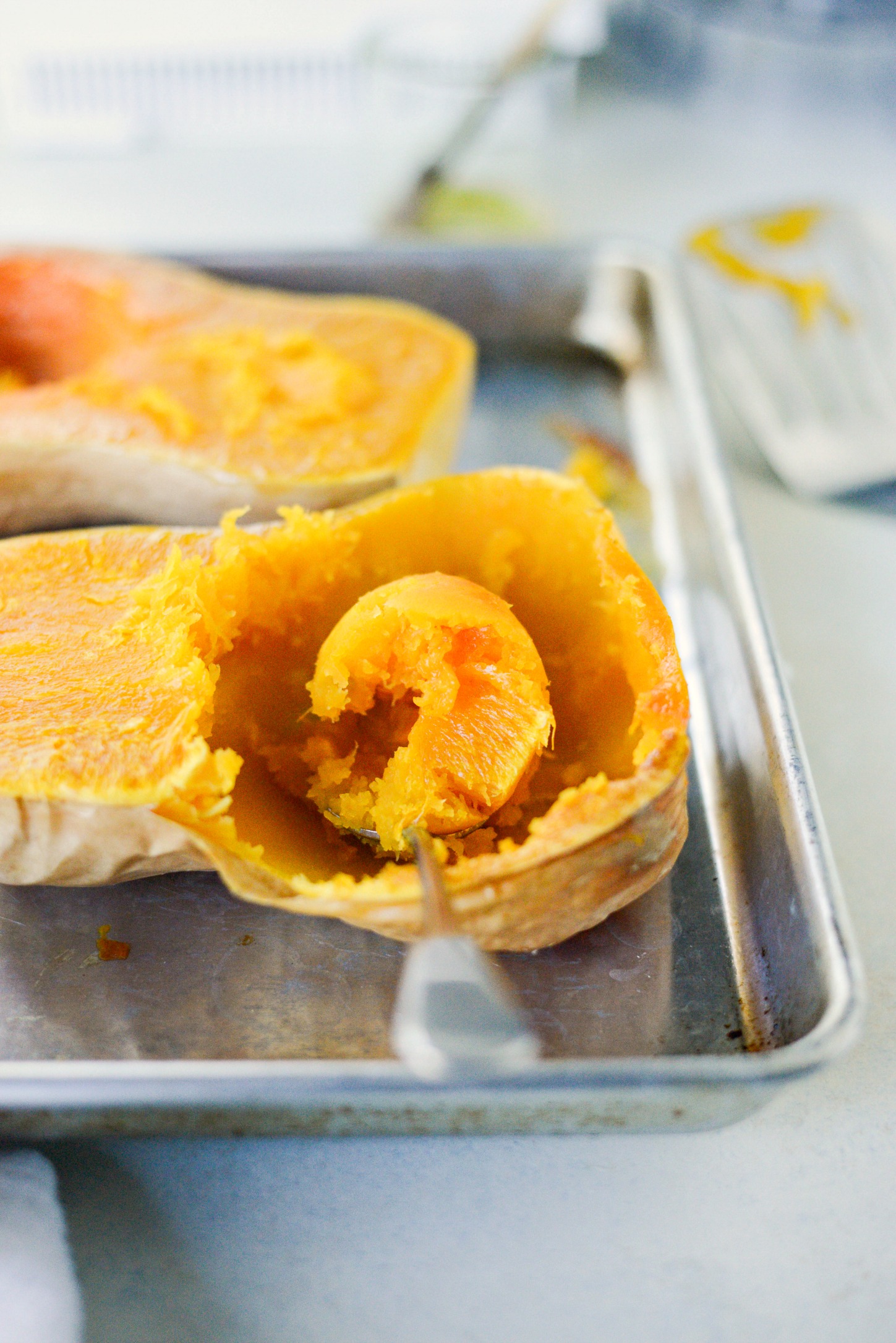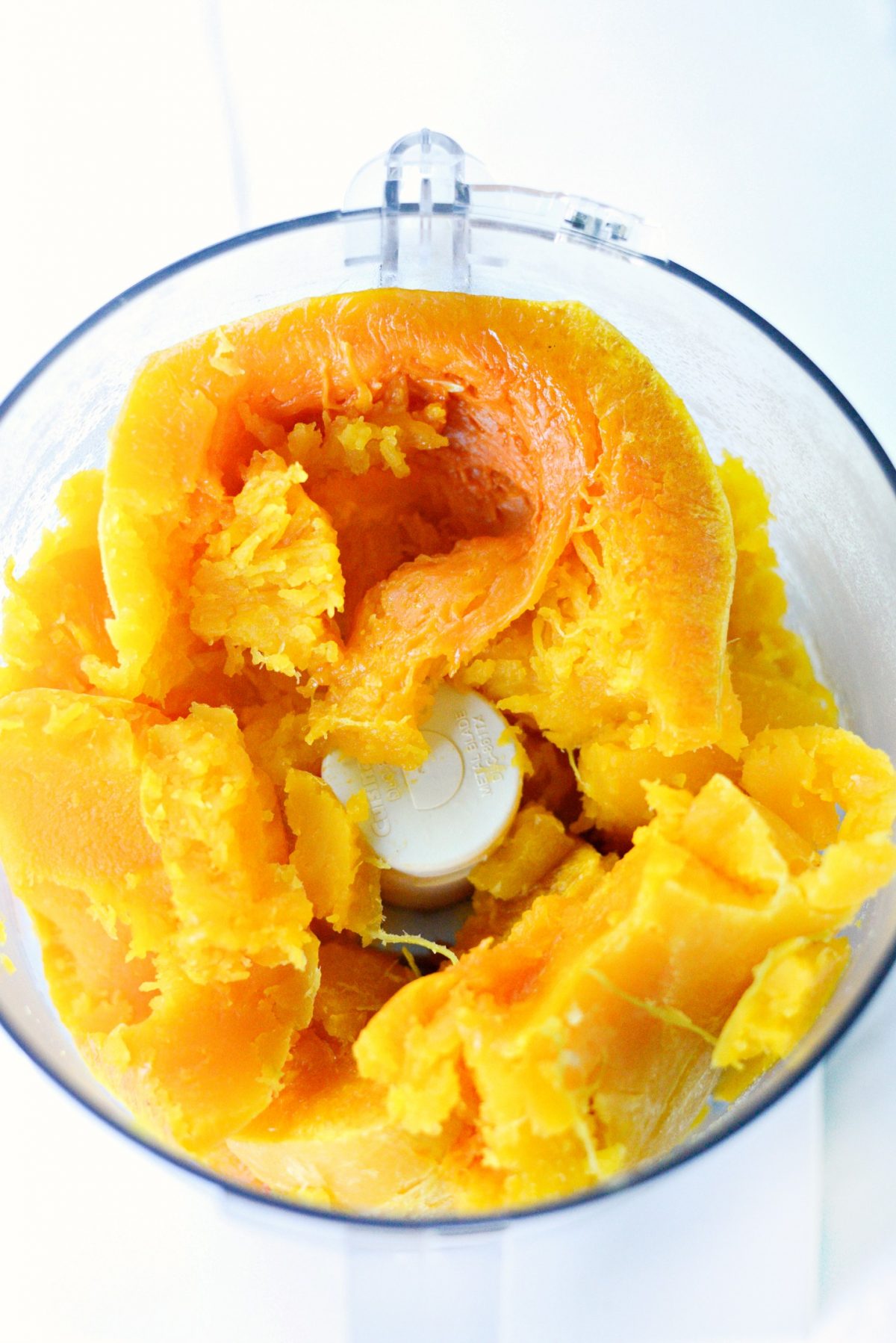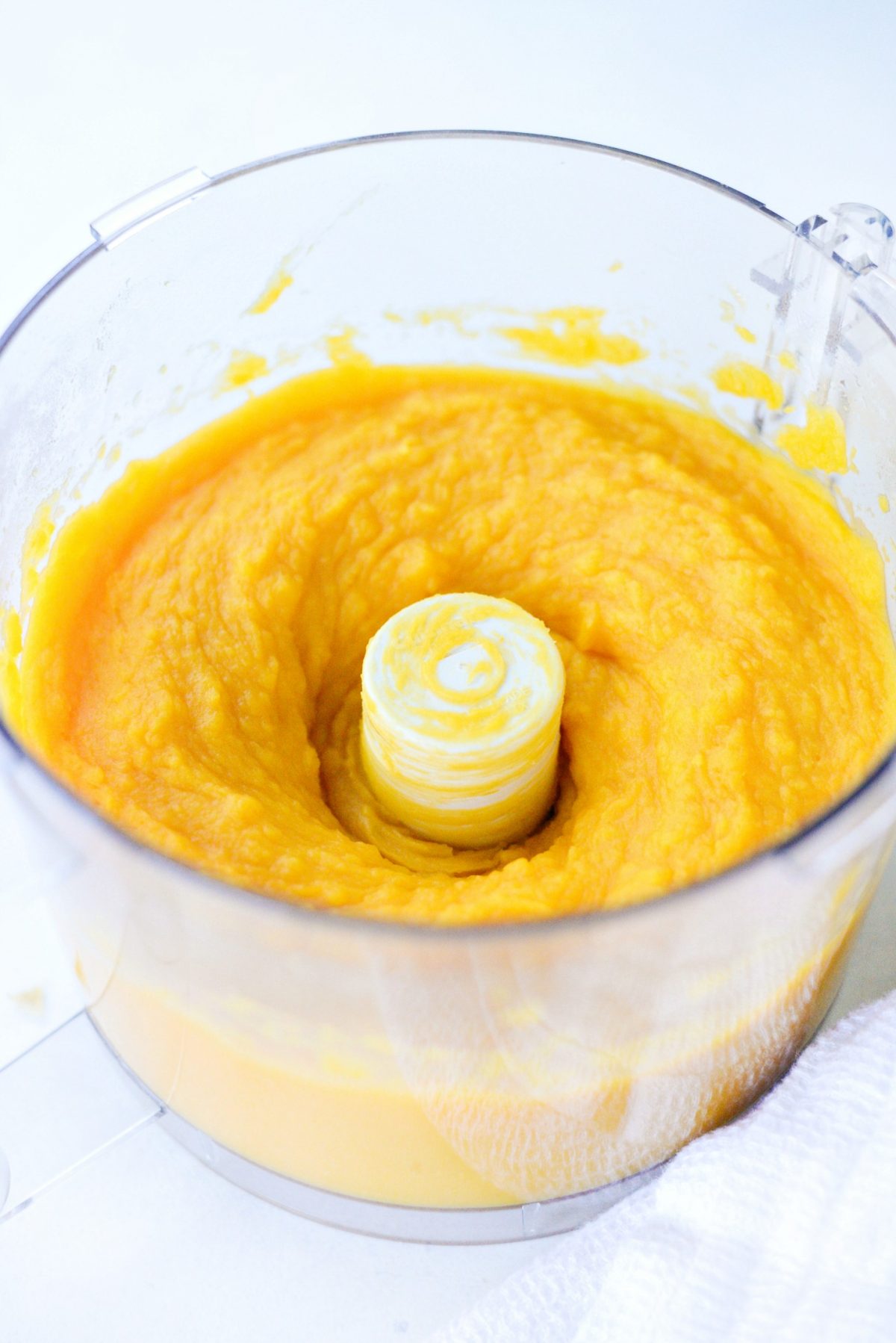 Once safe enough to handle, use a spoon to scrape and scoop the flesh into the bowl of your food processor, fitted with the blade attachment. Process until smooth, scraping down the sides of your bowl as you go.
Looking for some recipes that call for butternut squash puree?
Also, you can freeze any leftover butternut squash purée. Measure out the puree into a freezer-safe container(s) leaving 1/2 an inch of space to allow for food expansion. Store for 6 to 12 months.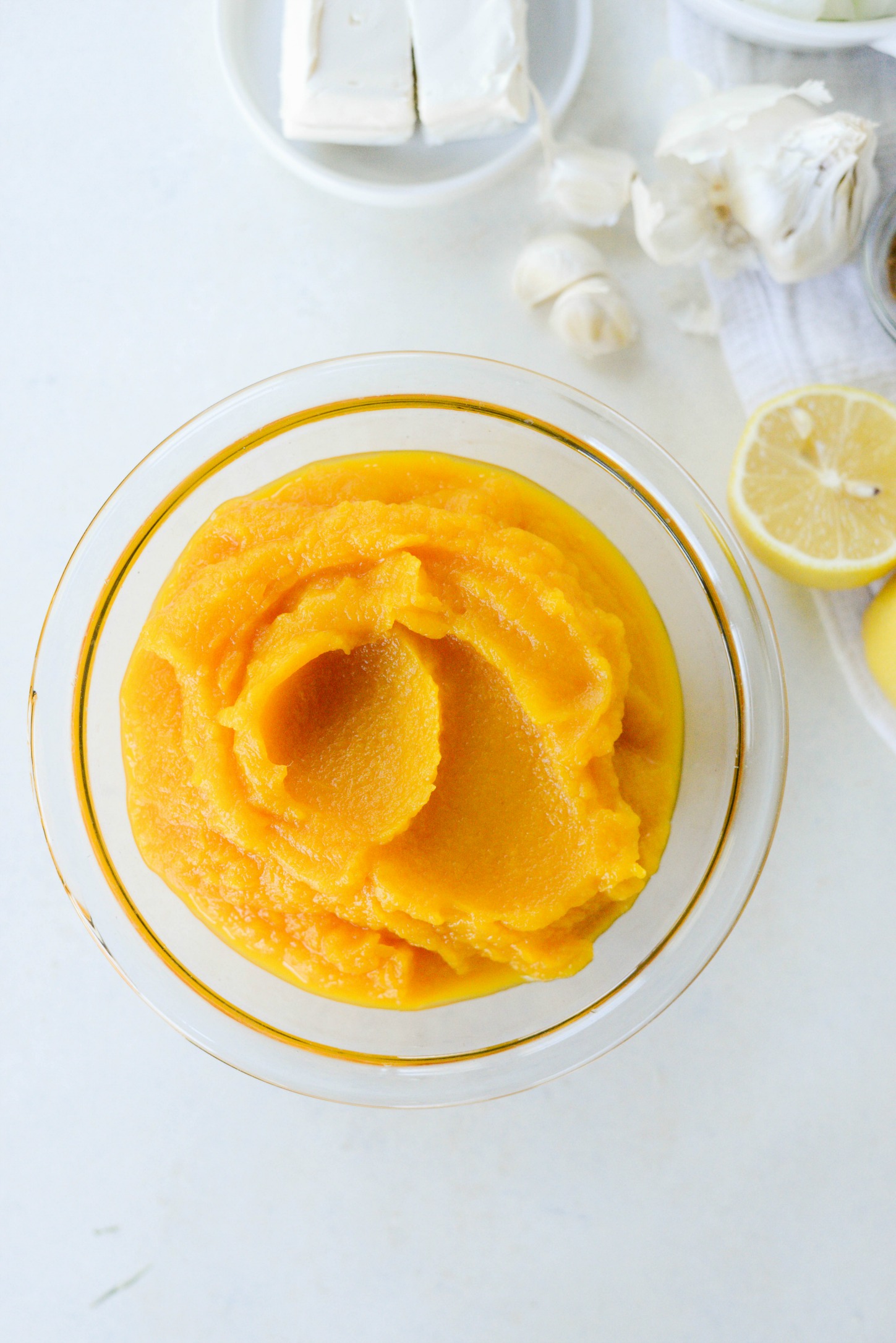 Enjoy! And if you give this Butternut Squash Purée recipe a try, let me know! Snap a photo and tag me on twitter or instagram!
This post may contain affiliate links.
Buy the Cookbook: Simply Scratch : 120 Wholesome Homemade Recipes Made Easy Now available on Amazon »
THANK YOU in advance for your support!